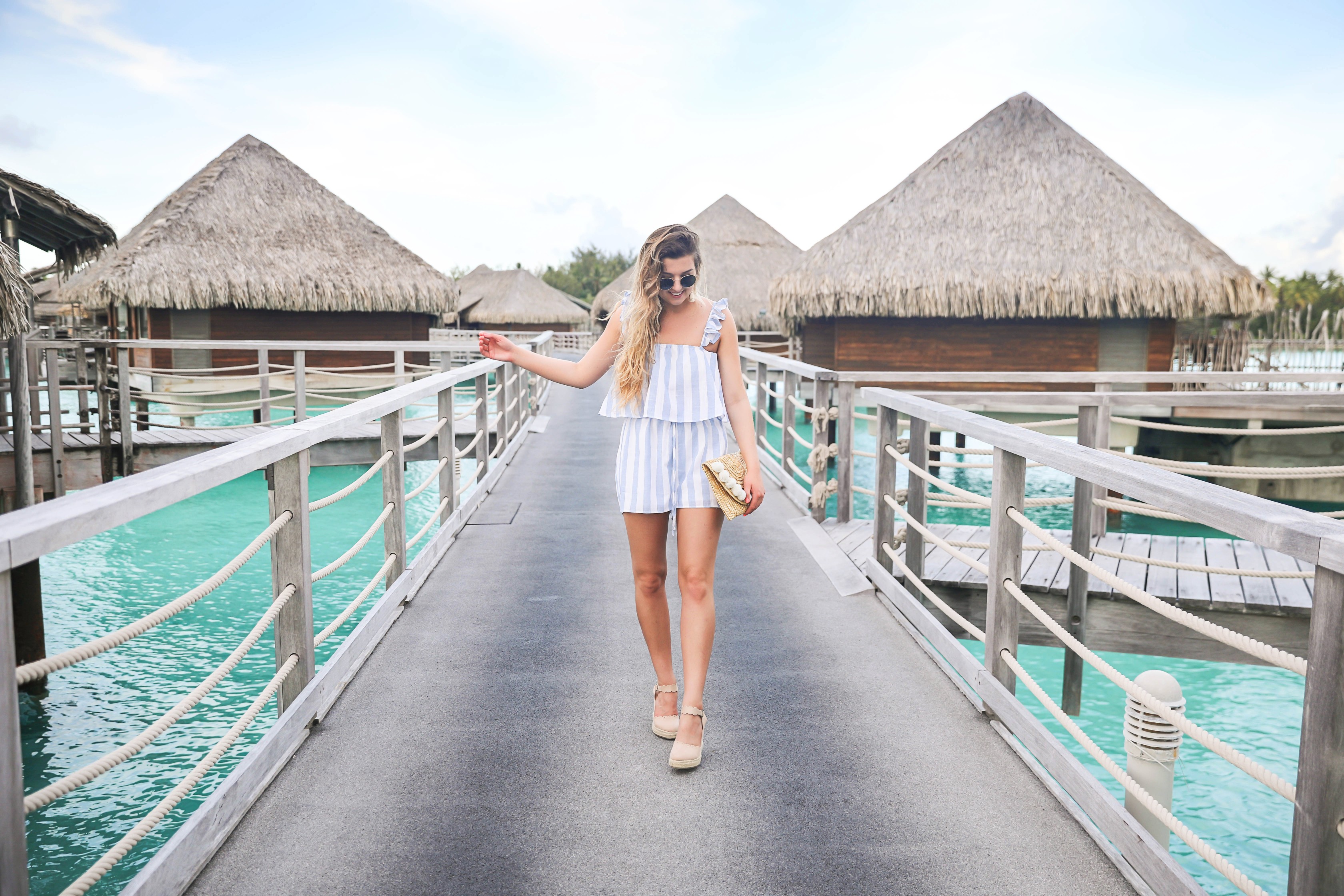 Ocean Girl | OOTD 📍 Bora Bora, French Polynesia
I knew I needed to shoot at least one blogpost on the walkways over the water while in Bora Bora! The water was the most breathtaking blue I have ever seen and the huts were so adorable! I have some drone footage and photos that I will share with you guys soon, but for now I want to share this cute outfit!
I have been super into two piece outfits this past year, so when I found this one before I left for my trip I thought it would be perfect to wear while on the island! I thought the light blue stripes were so cute and the ruffled shoulders were an added bonus! It looked so beachy and perfect by the ocean. I wore this to dinner one of the evenings we were in Bora Bora!
We had sooo much yummy food while on the Island. Our resort had a few restaurants, but we also went to the Intercontinental's sister hotel called Moana and drove to a restaurant nearby called "Bloody Mary's." It's actually the oldest restaurant on the island – it was super good! You walk in and they show you all the fresh caught fish (or meat) you can choose from then they grill it up for you! By the way, I found out that Moana in Tahitian means "the ocean" – who knew! I love that movie!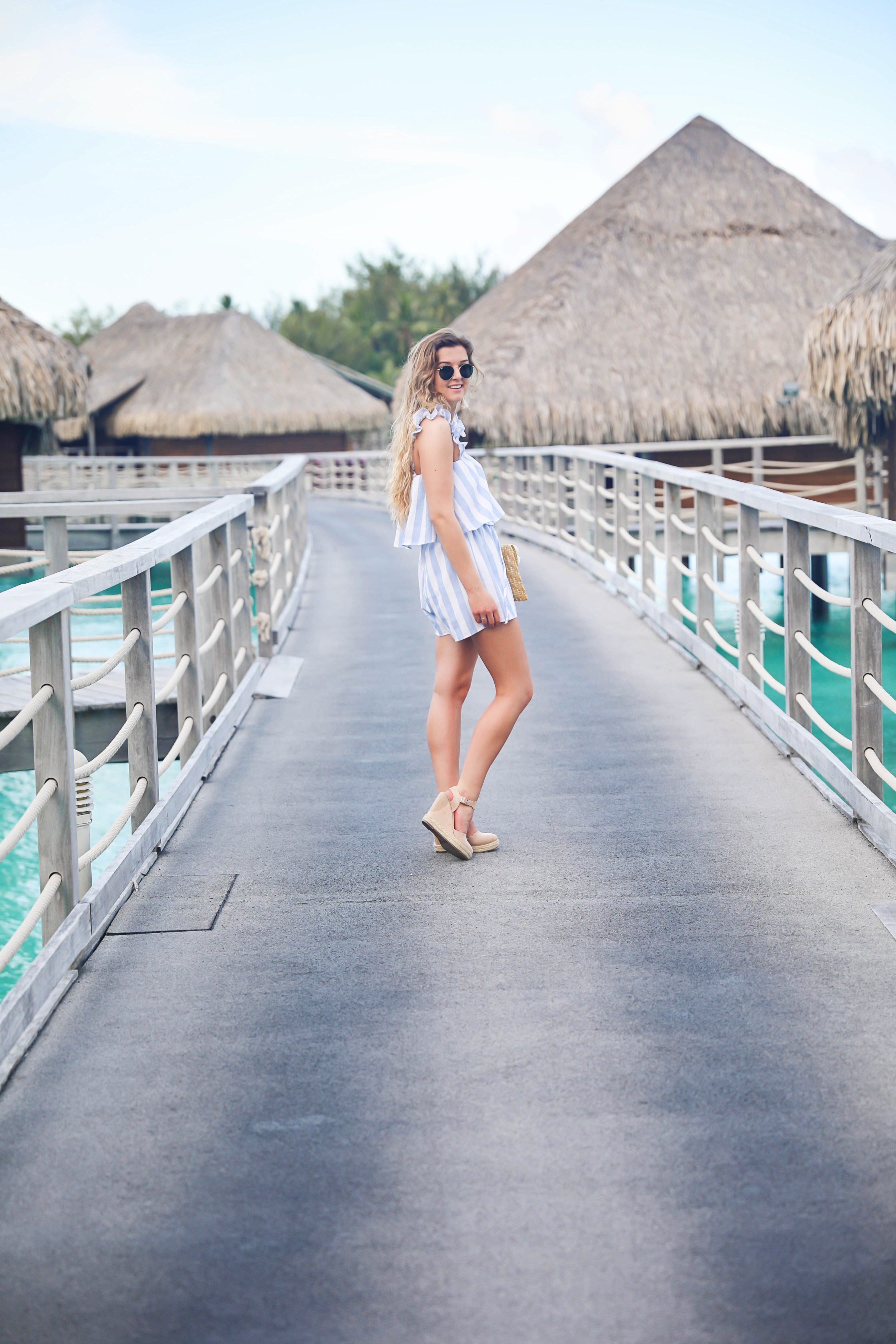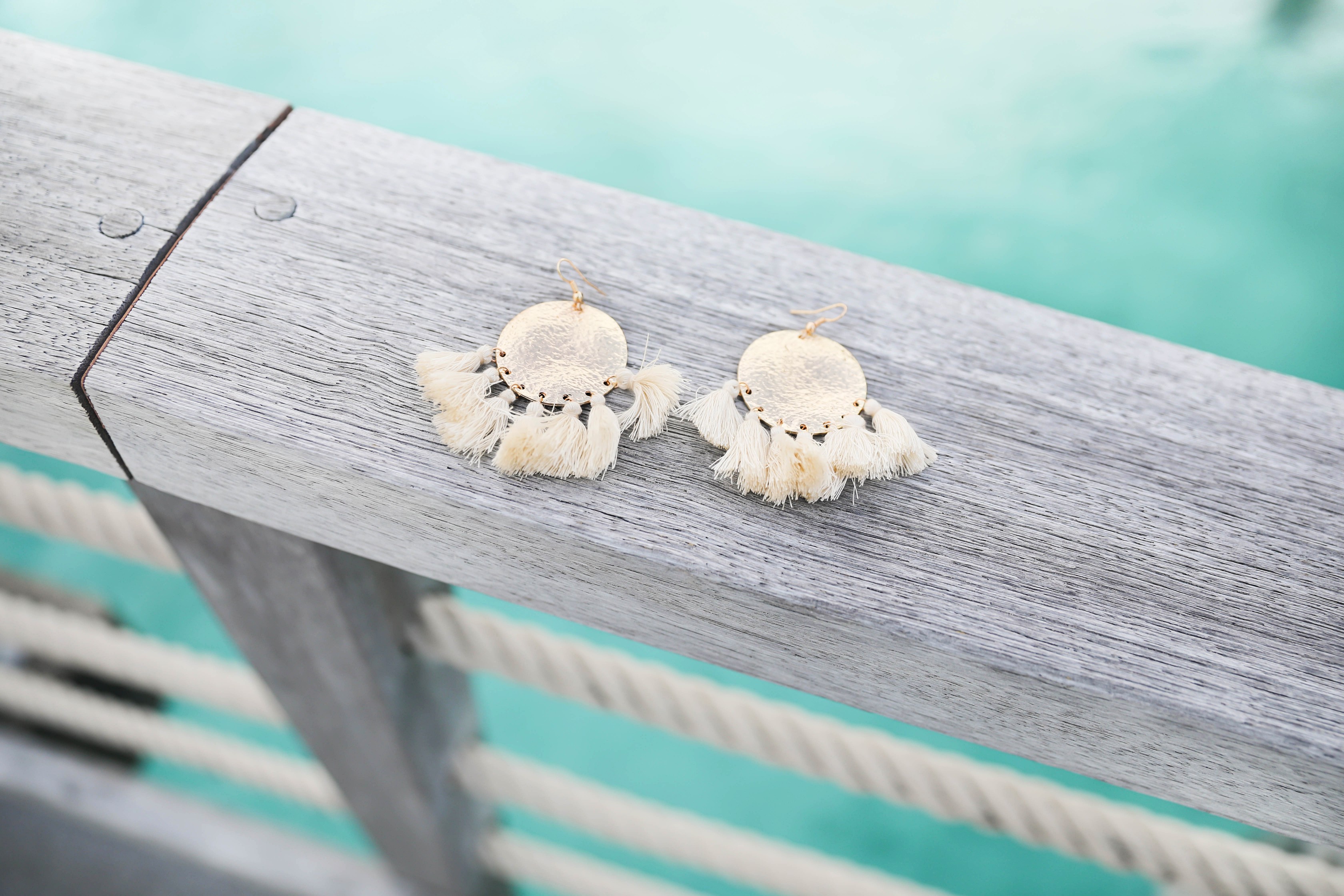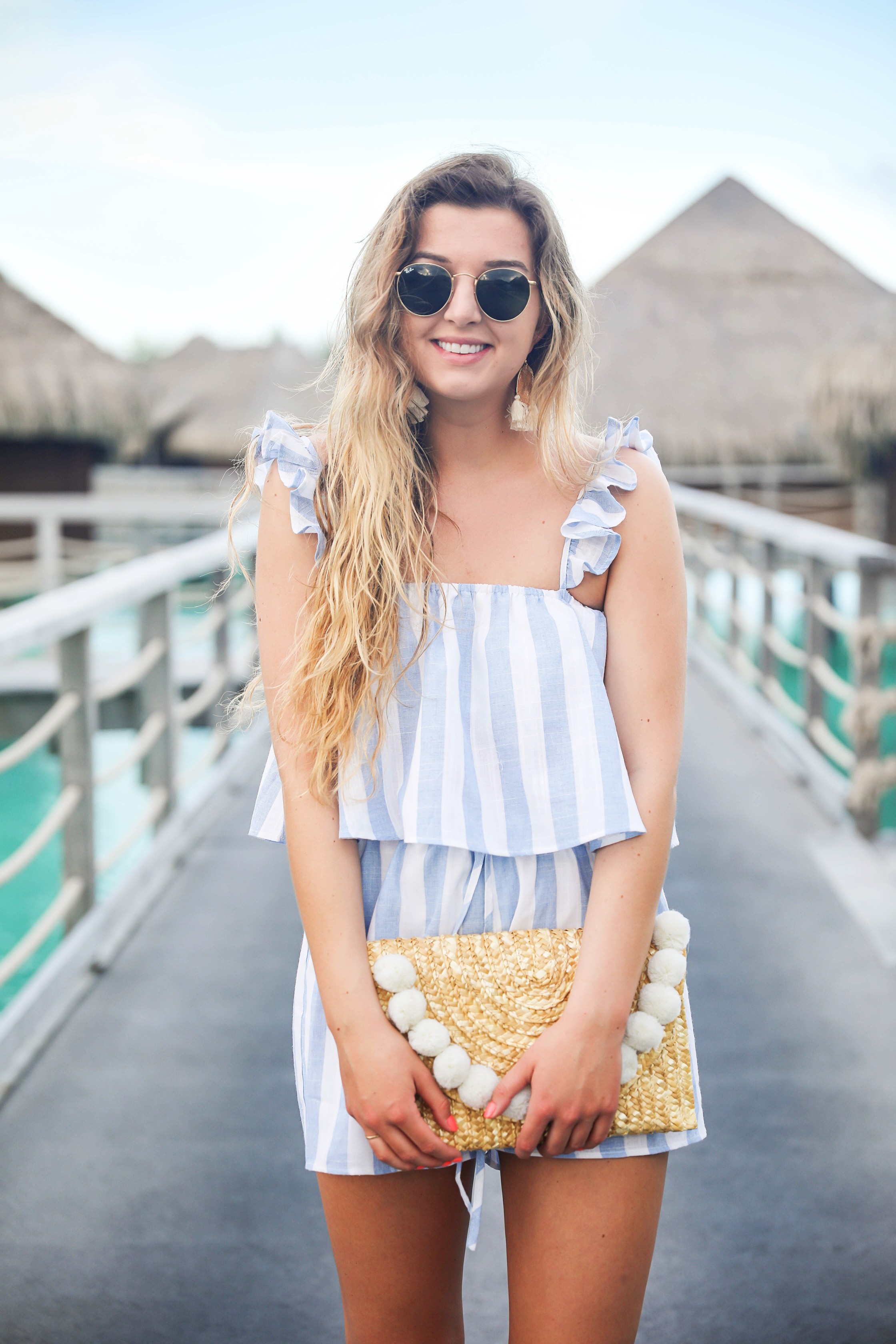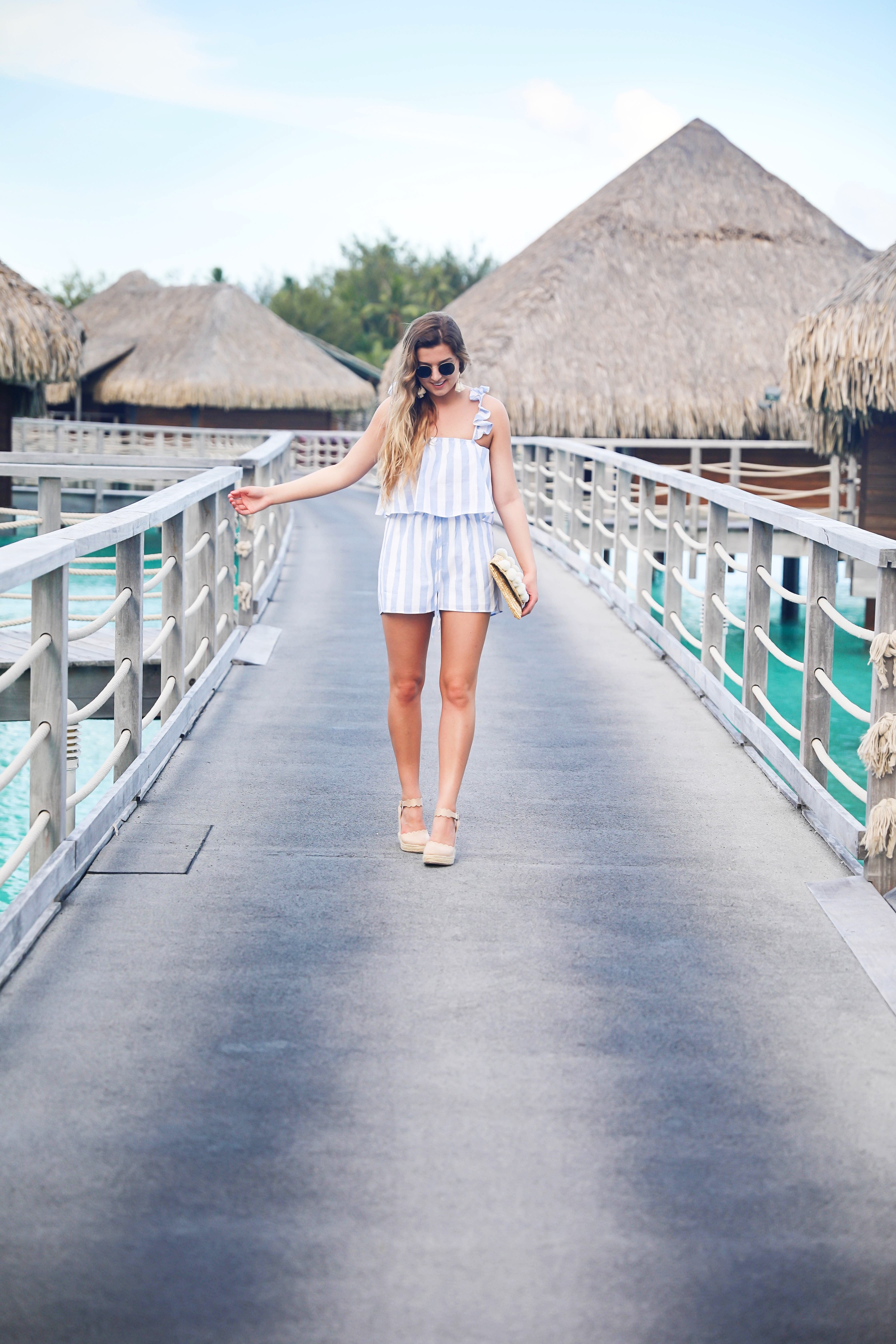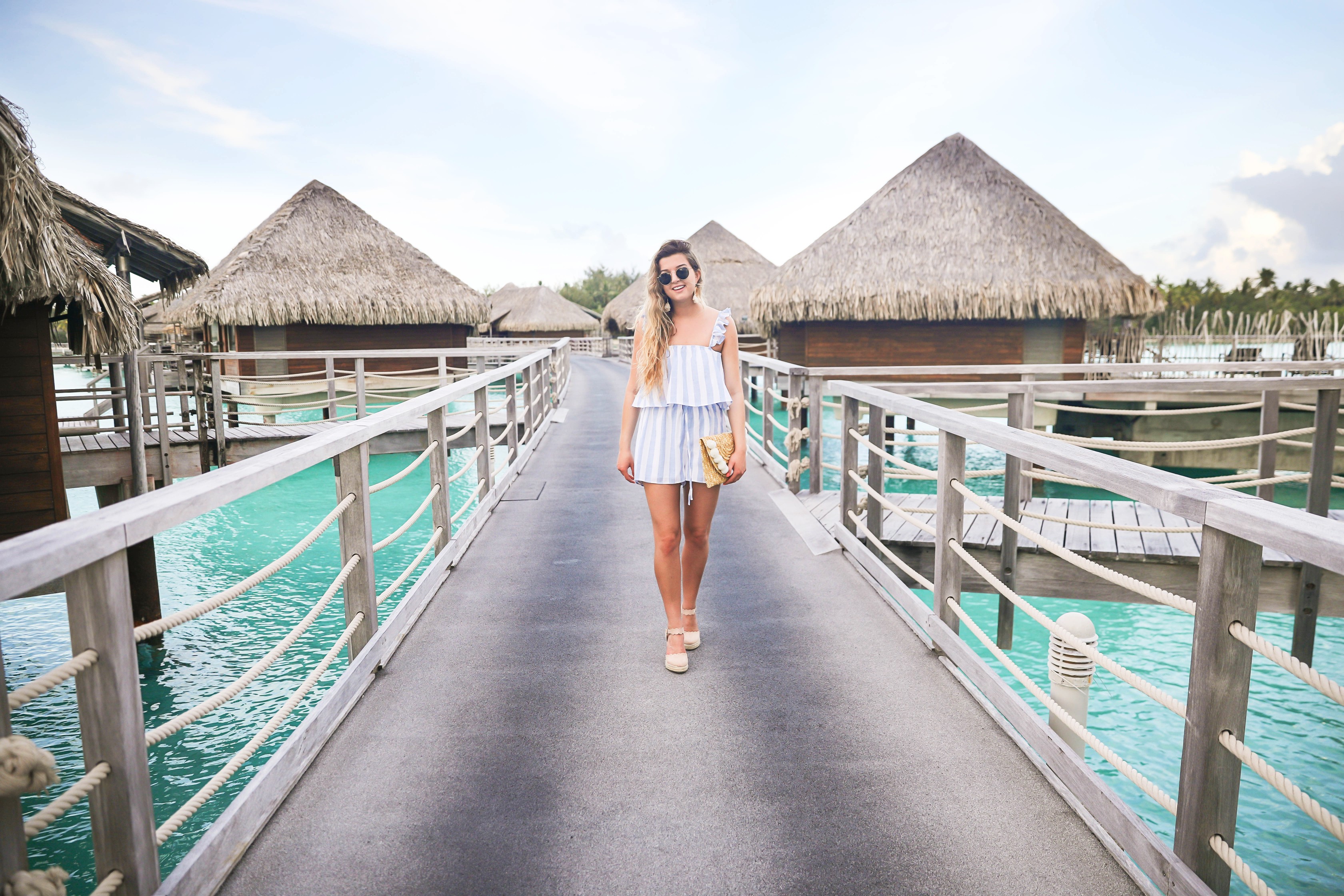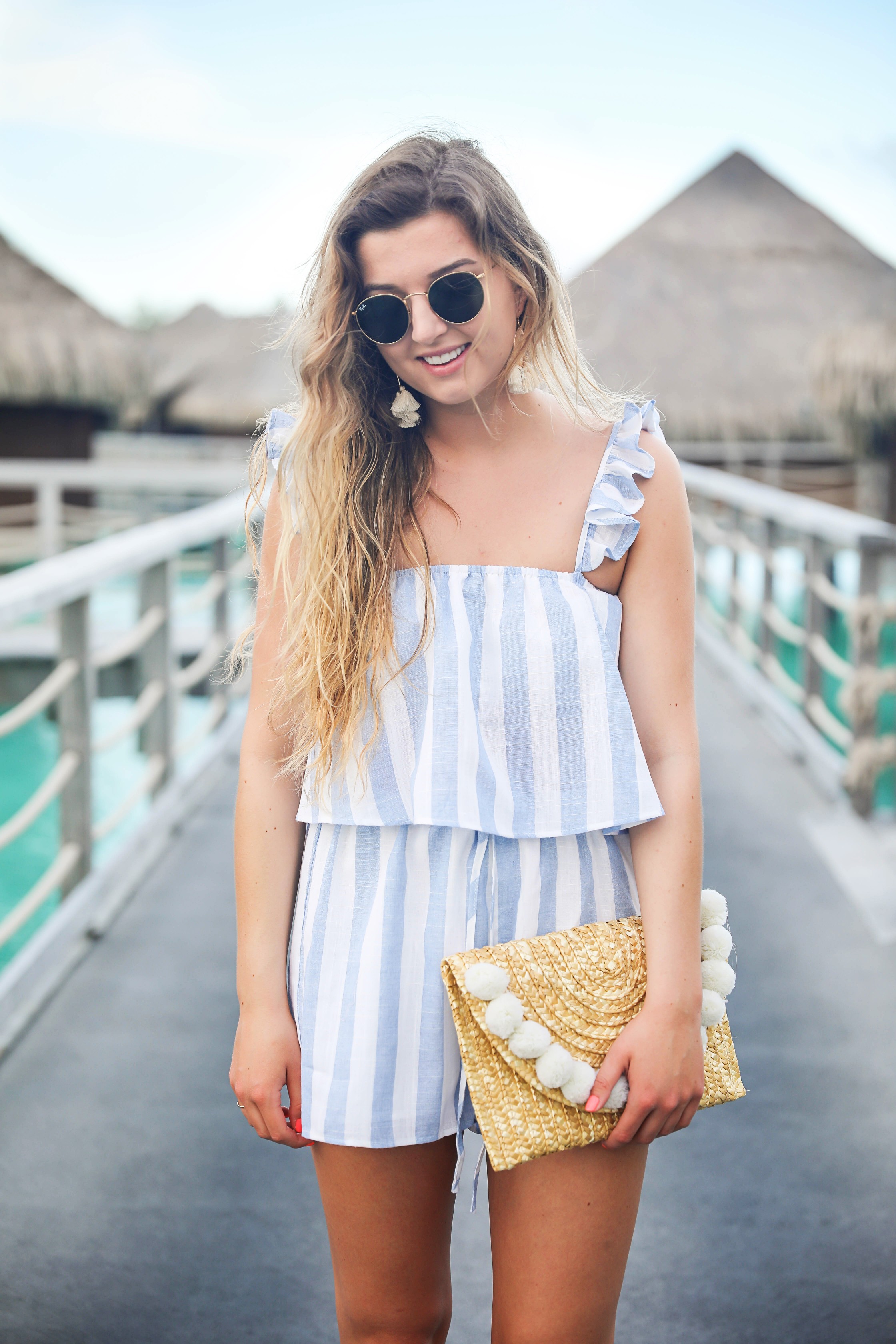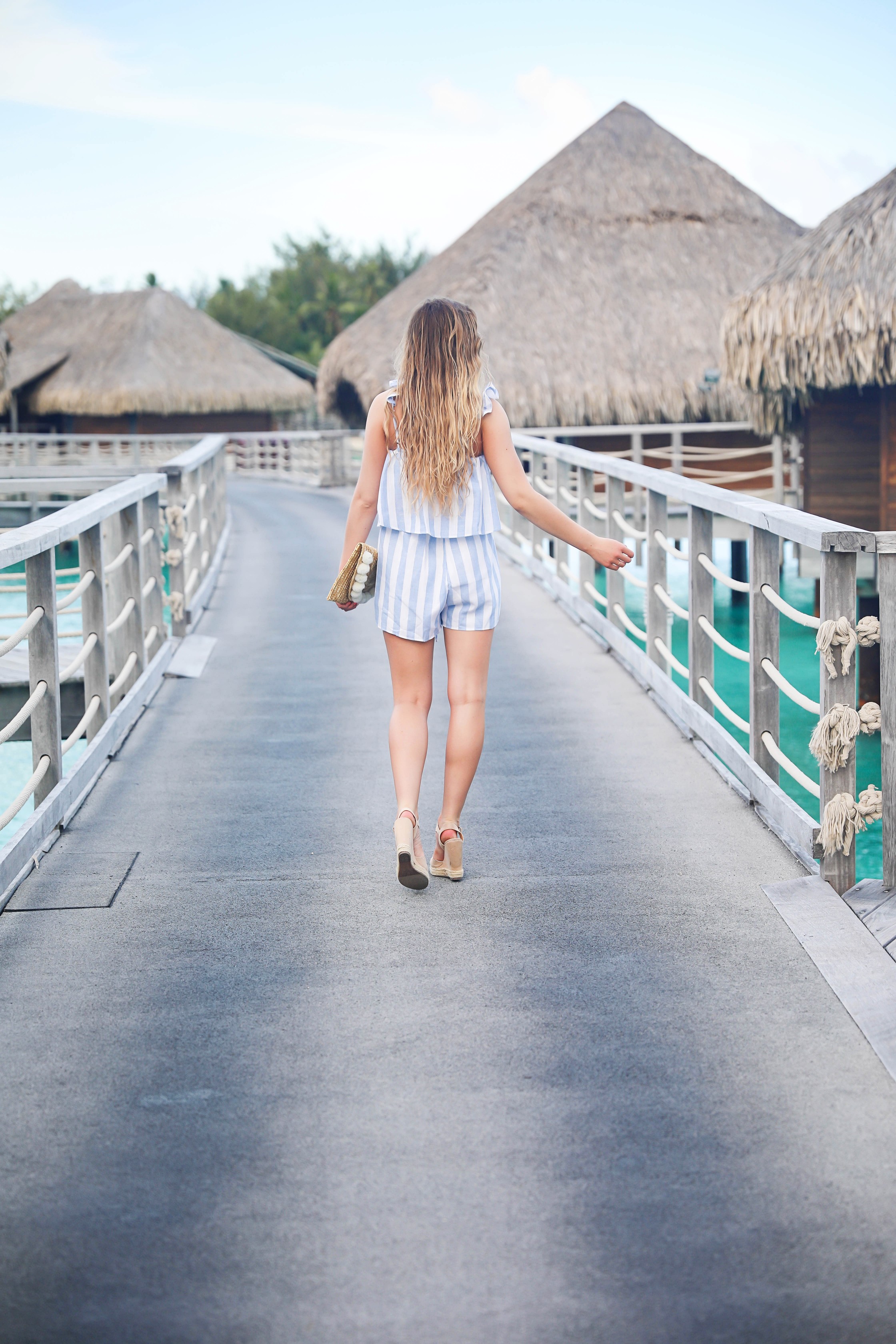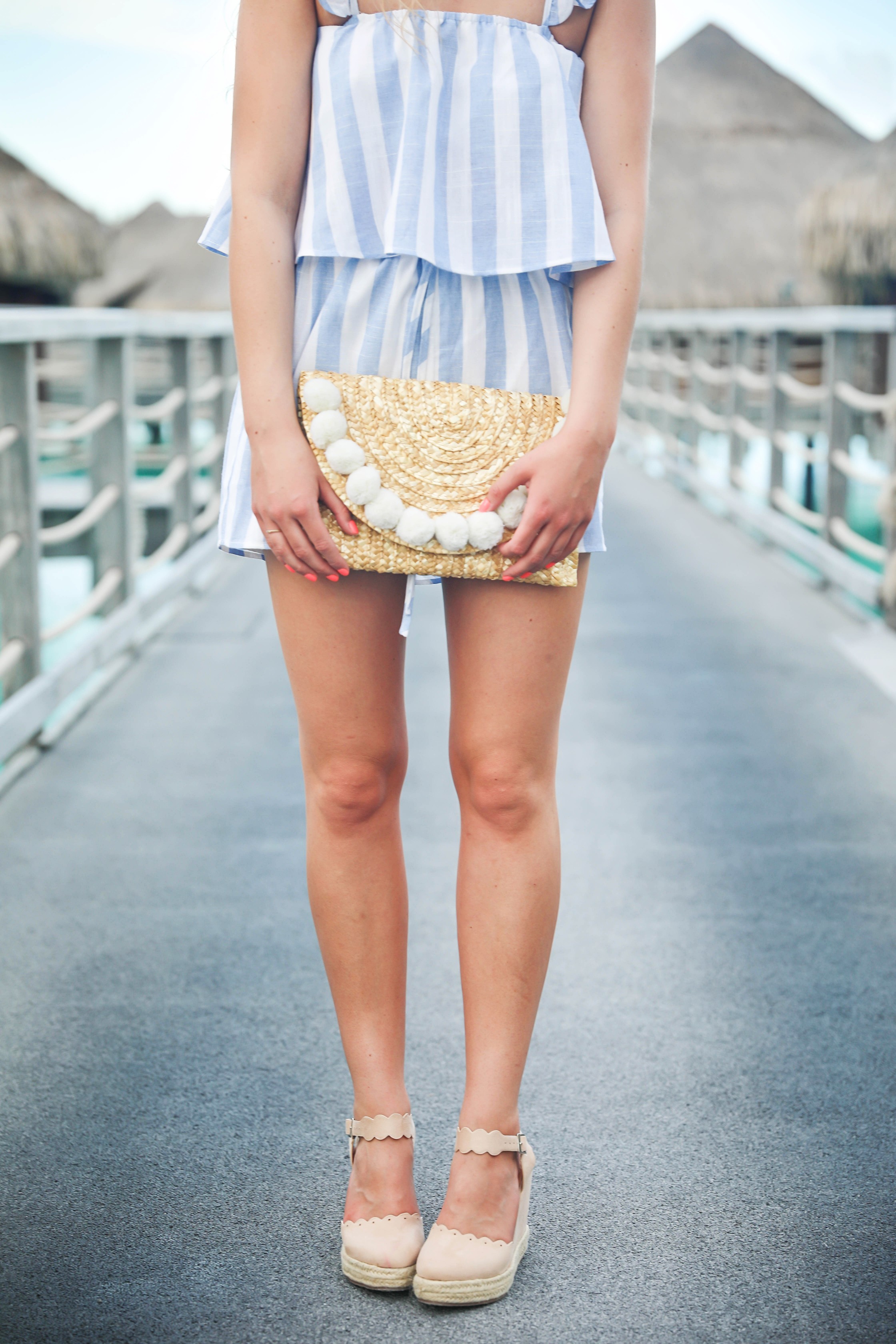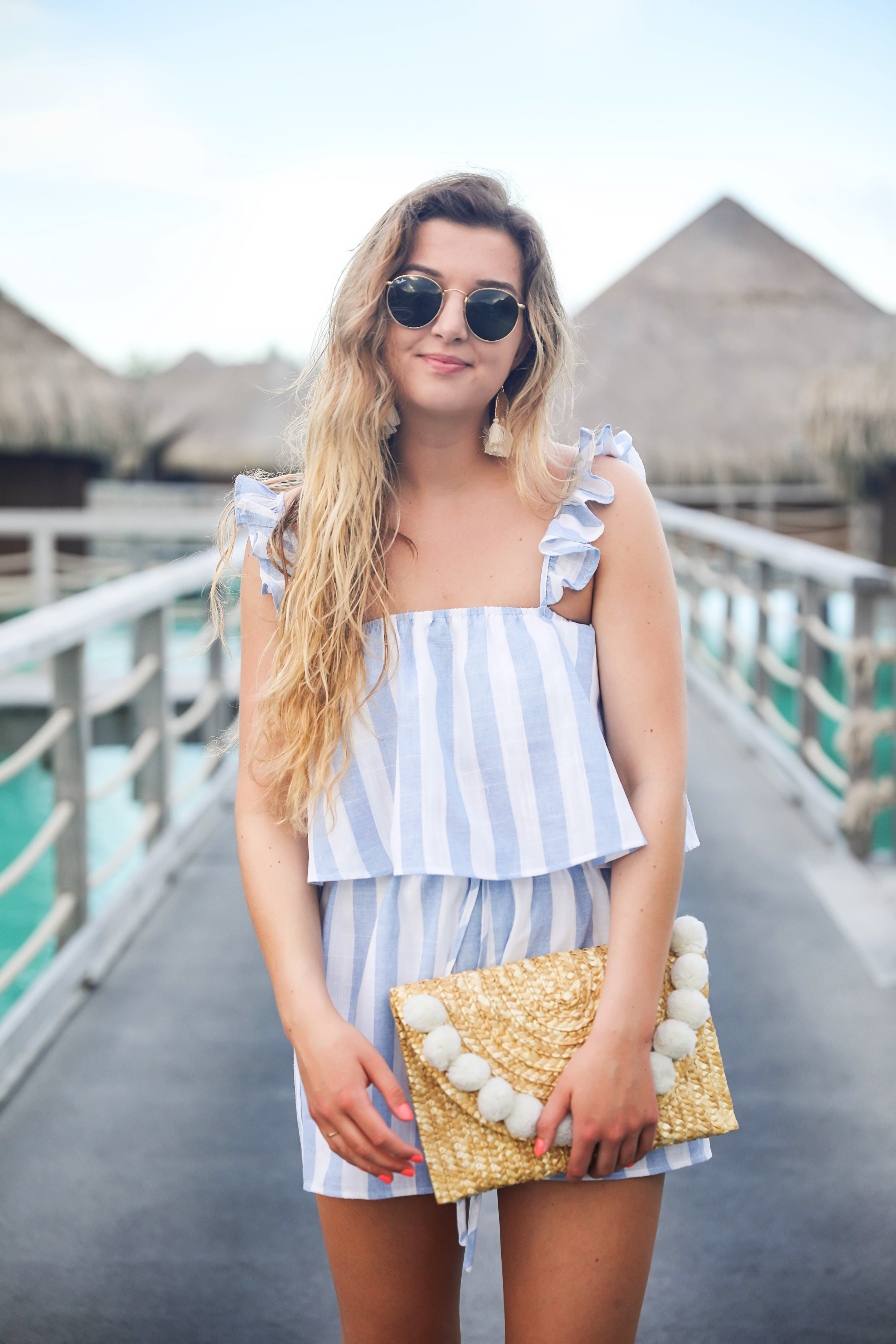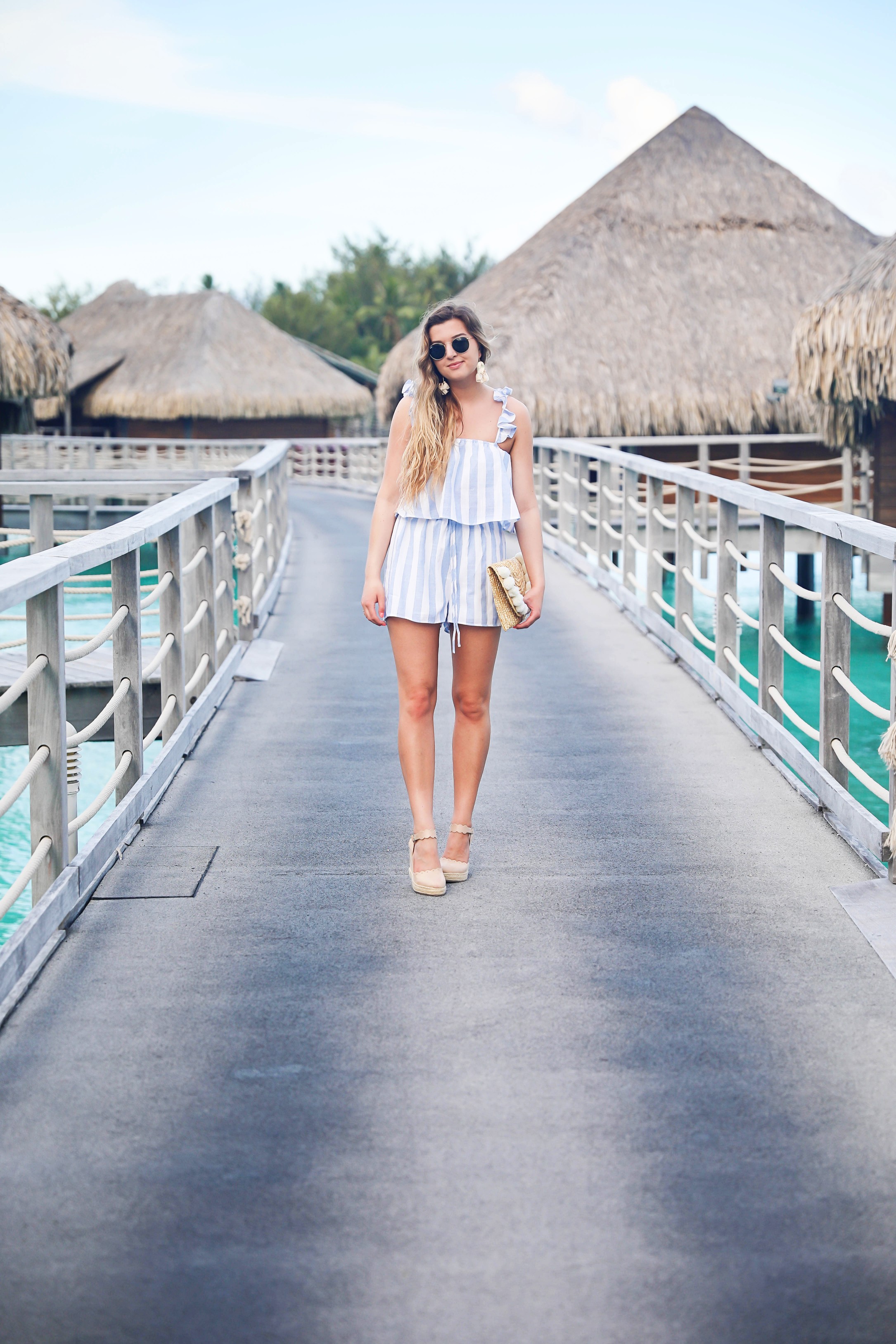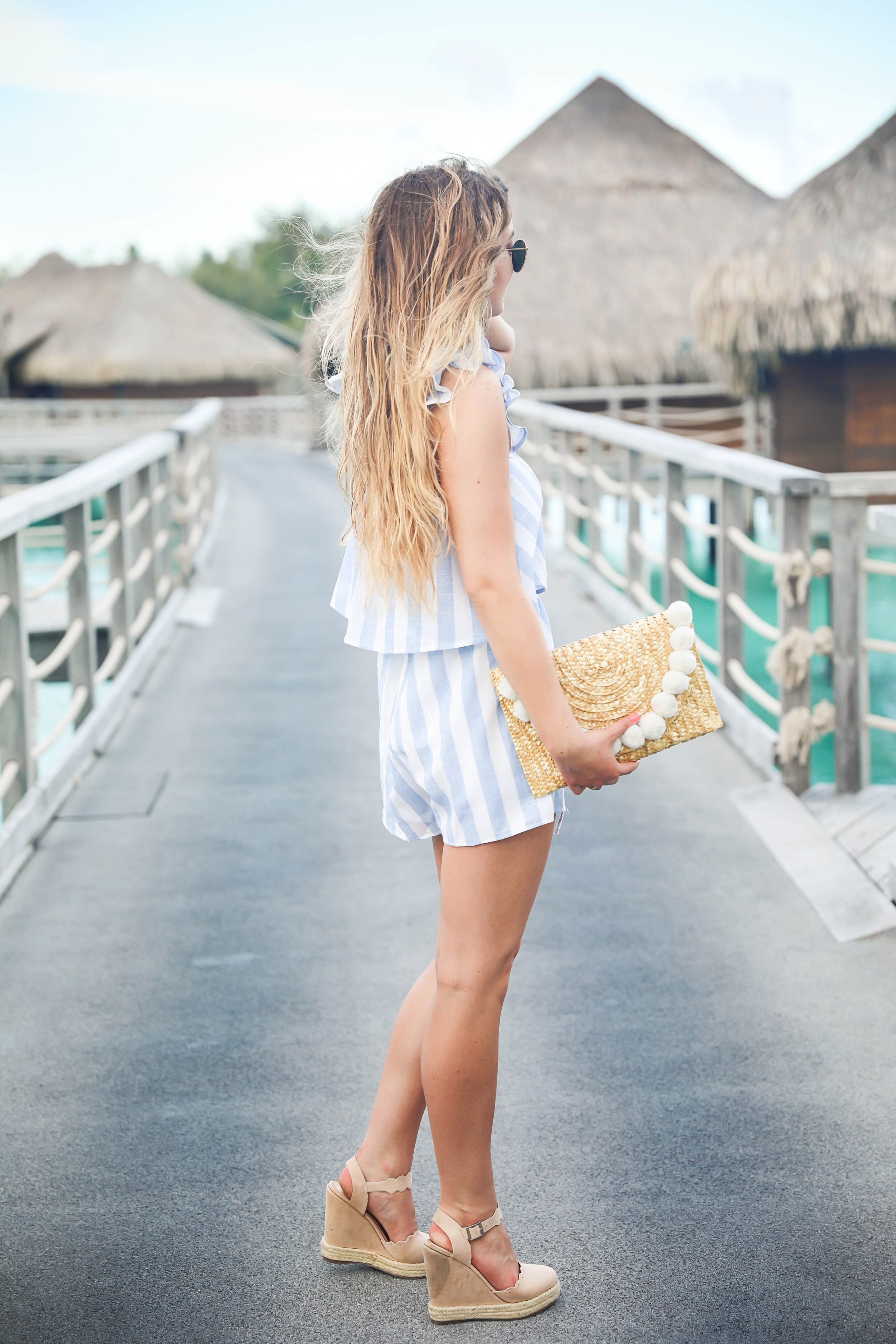 Anyways, this outfit is super cute! I paired it with these statement earrings and a pom pom clutch! These wedges were sent to me by Red Dress Boutique awhile ago and I LOOOVE them! They are of my favorite online boutiques, their stuff is always so adorable! Don't you love how wedges and heels make your calves look haha? My legs were so obnoxiously tan in these photos that I actually had to turn the saturation down. I have missed having sun kissed skin like this!
Stay tuned for more Bora Bora posts!
xoxo,
Lauren Emily Lindmark
Copyright © 2018 dailydoseofcharm.com