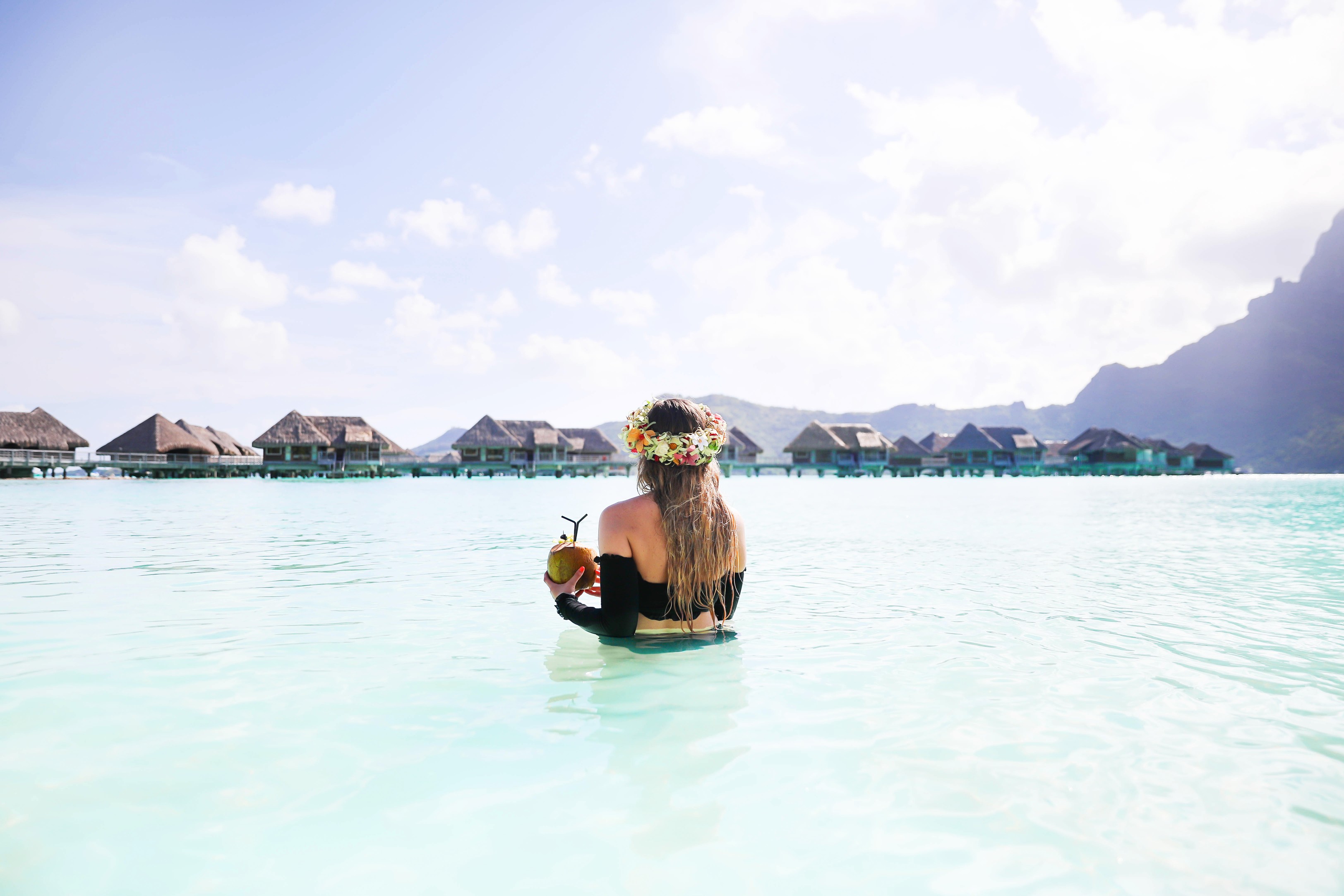 (Coco)nuts for Bora Bora | OOTD 📍 Bora Bora, French Polynesia
Happy weekend everyone! I can't believe it is Friday! I arrived in French Polynesia a week ago, but it honestly feels like it's been a month! Our days have been SO long, but I love it that way! We wake up every morning between 6:00 – 7:00 a.m. and I have been going to sleep in the 9:00 hour. We cram so many activities and fun into everyday that the days seem even longer! I leave the current island I am on (Tetiaroa) tomorrow night and head back home to the states. The end of vacations are always bittersweet because you want to stay, but also miss home. I am really excited to see my friends and my puppy when I get back! We will leave our island at 5:00 p.m. tomorrow (10:00 p.m. KC time) and we arrive back in Kansas City at 11:00 p.m. the following day! So it will be another crazy 25 hours of travel – so worth it though!
These photos were taken the same day as we Swam With Sharks (checkout that fun post!) so that's why the swimsuit in these two posts are the same. However, this suit is too cute not to share again so I hope you don't mind! It's super inexpensive (less that $20) and I love that it's off the shoulder with long sleeve and high waisted. It also has really cute ruffles on the hems! I am wearing the same flower crown as the other photos too, all the beautiful Tahitian women wore these crowns everywhere so I was really excited when I found this one at the local Bora Bora market!
My mom, sisters, and I all got these cute little drinks that they served in coconuts while in Bora Bora! So obviously I needed to take some cute photos haha! My older sister and I took my nice DSLR camera into the ocean to get these photos and I am so glad neither of us tripped and plunged it into the water. That would have been SO bad…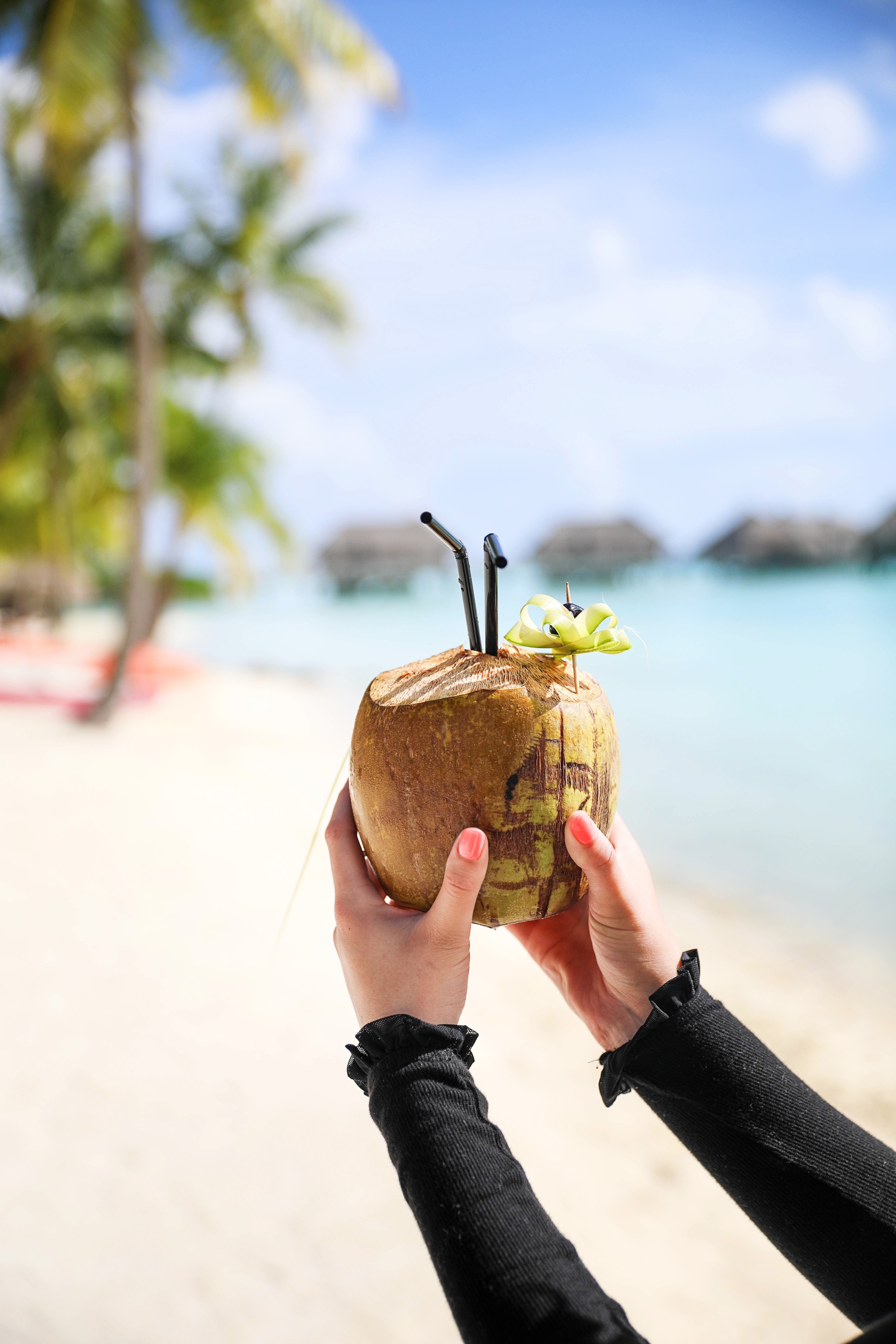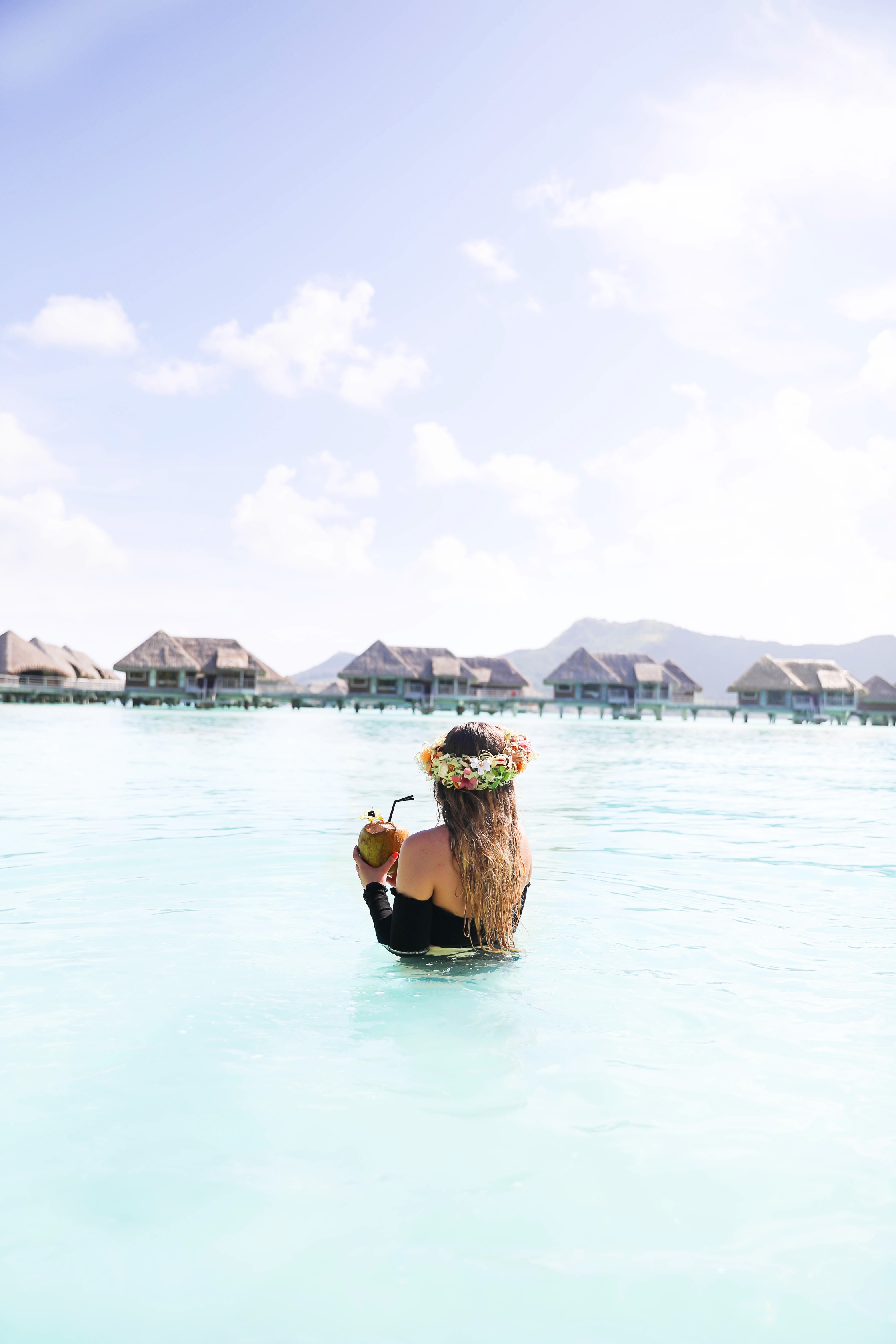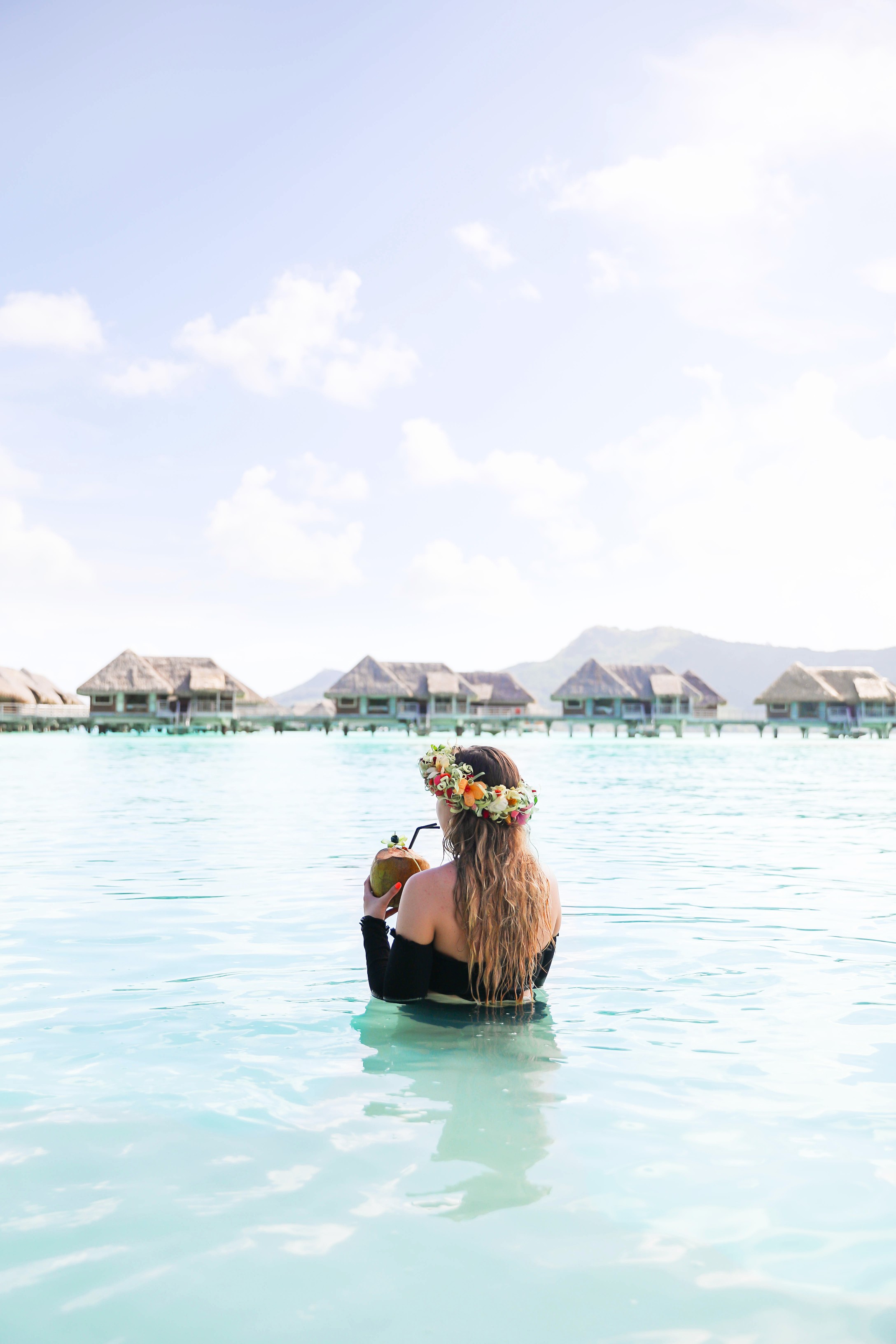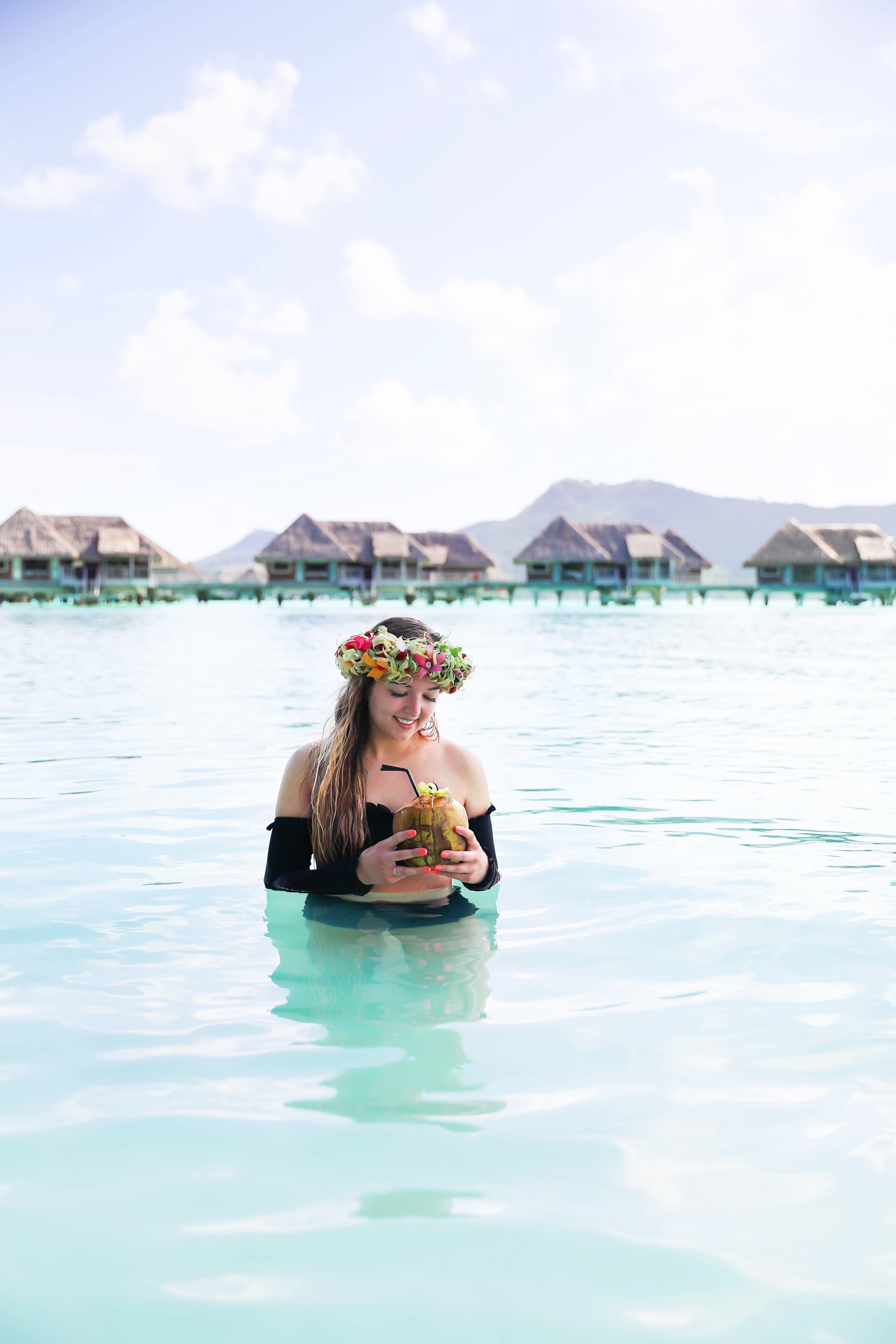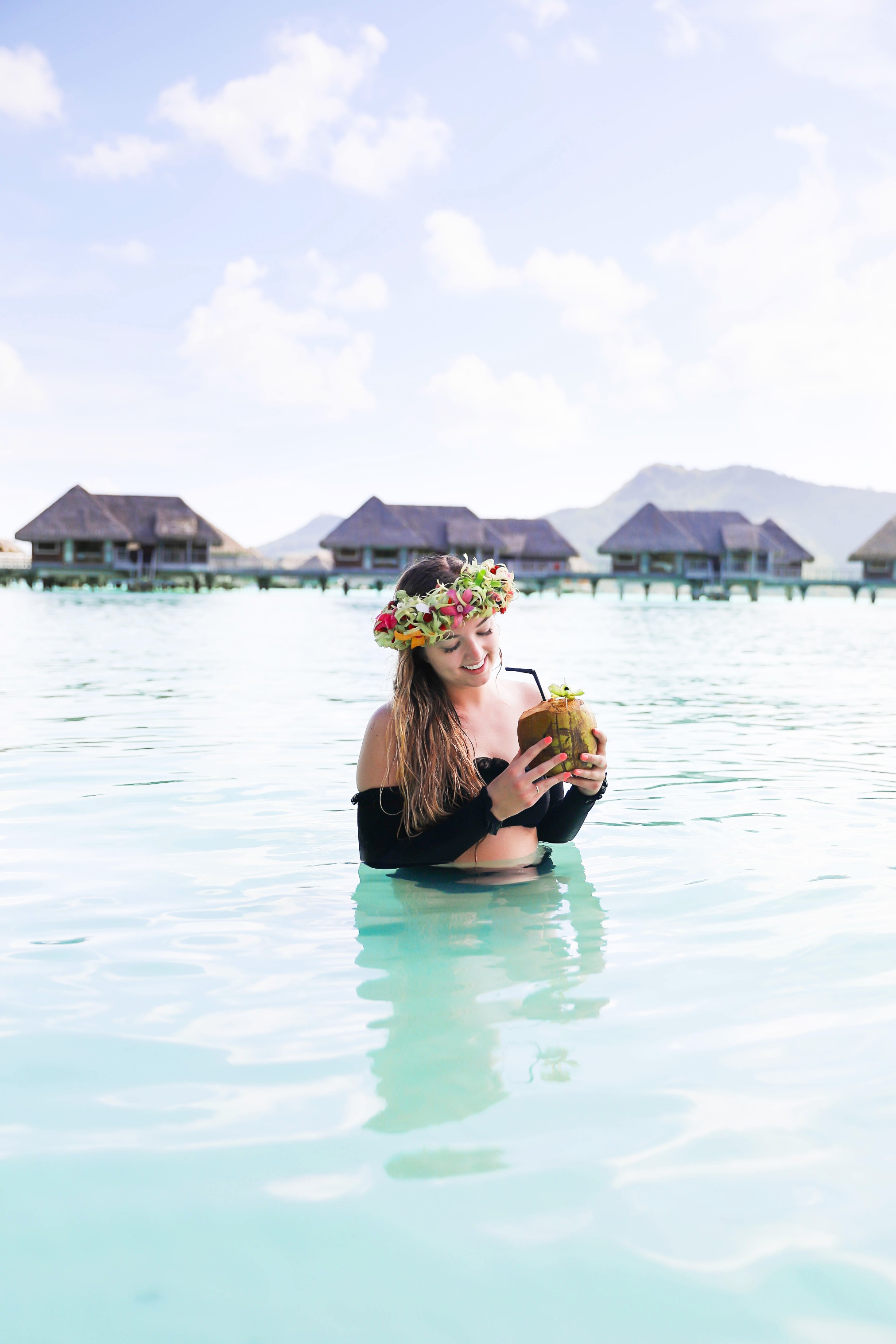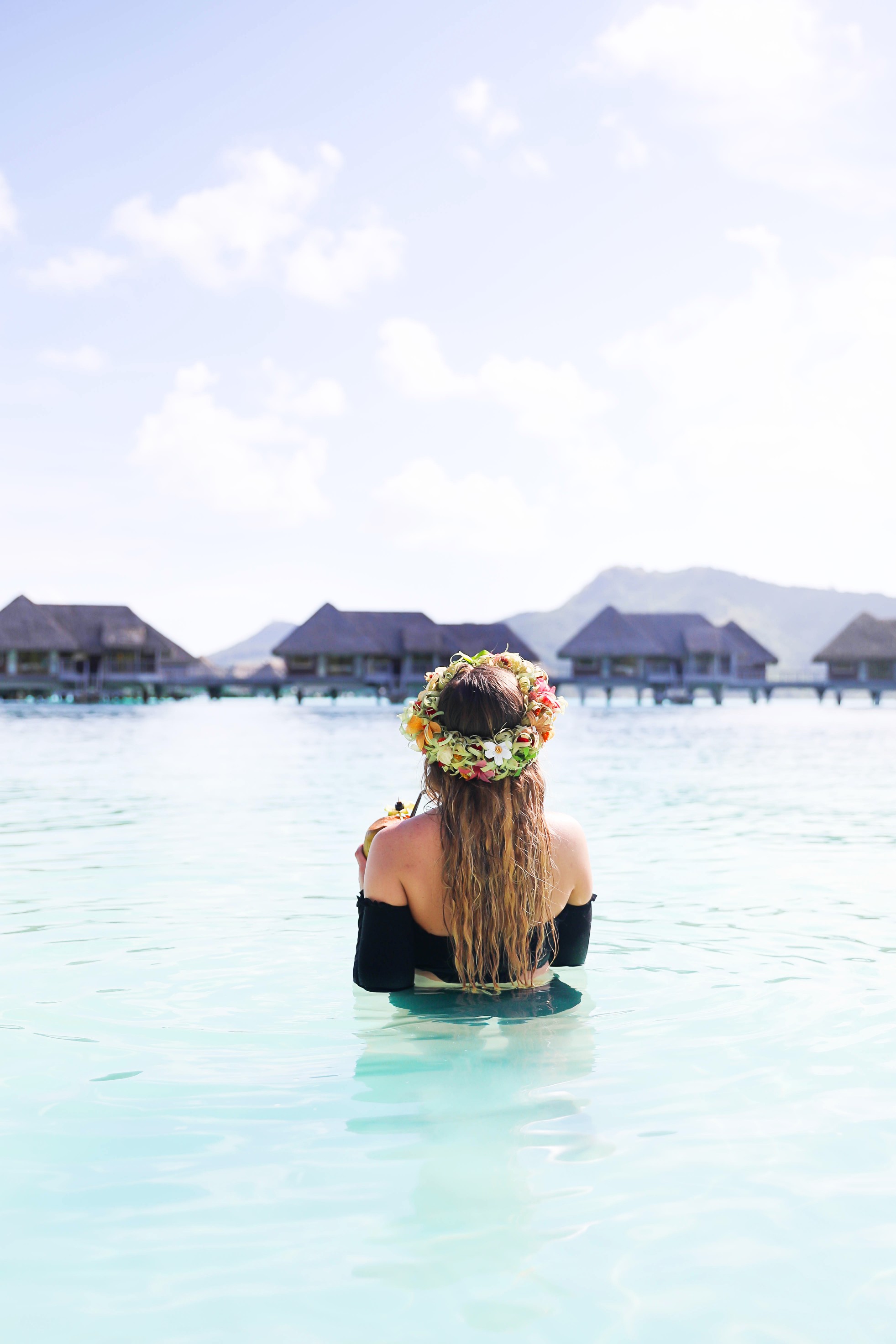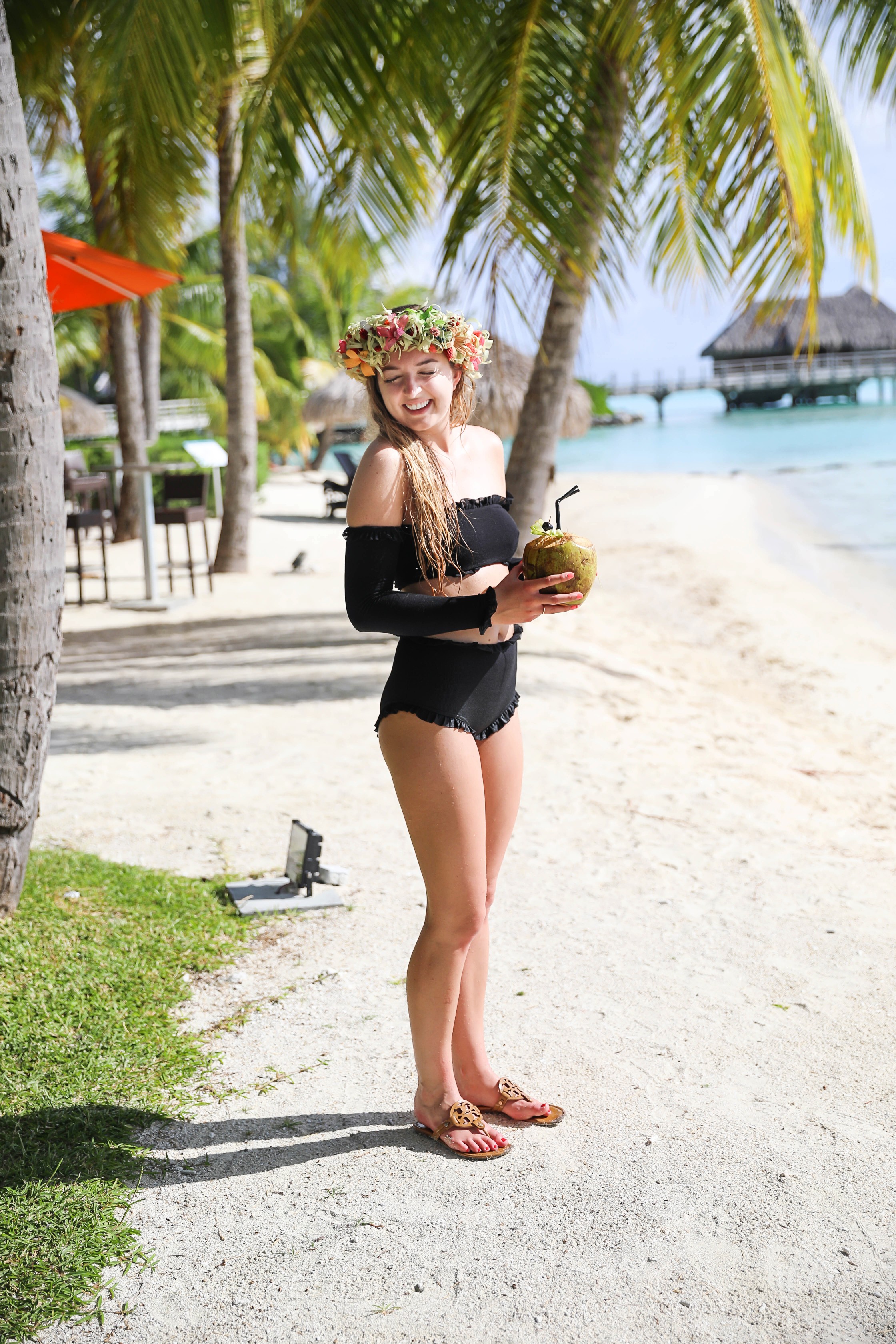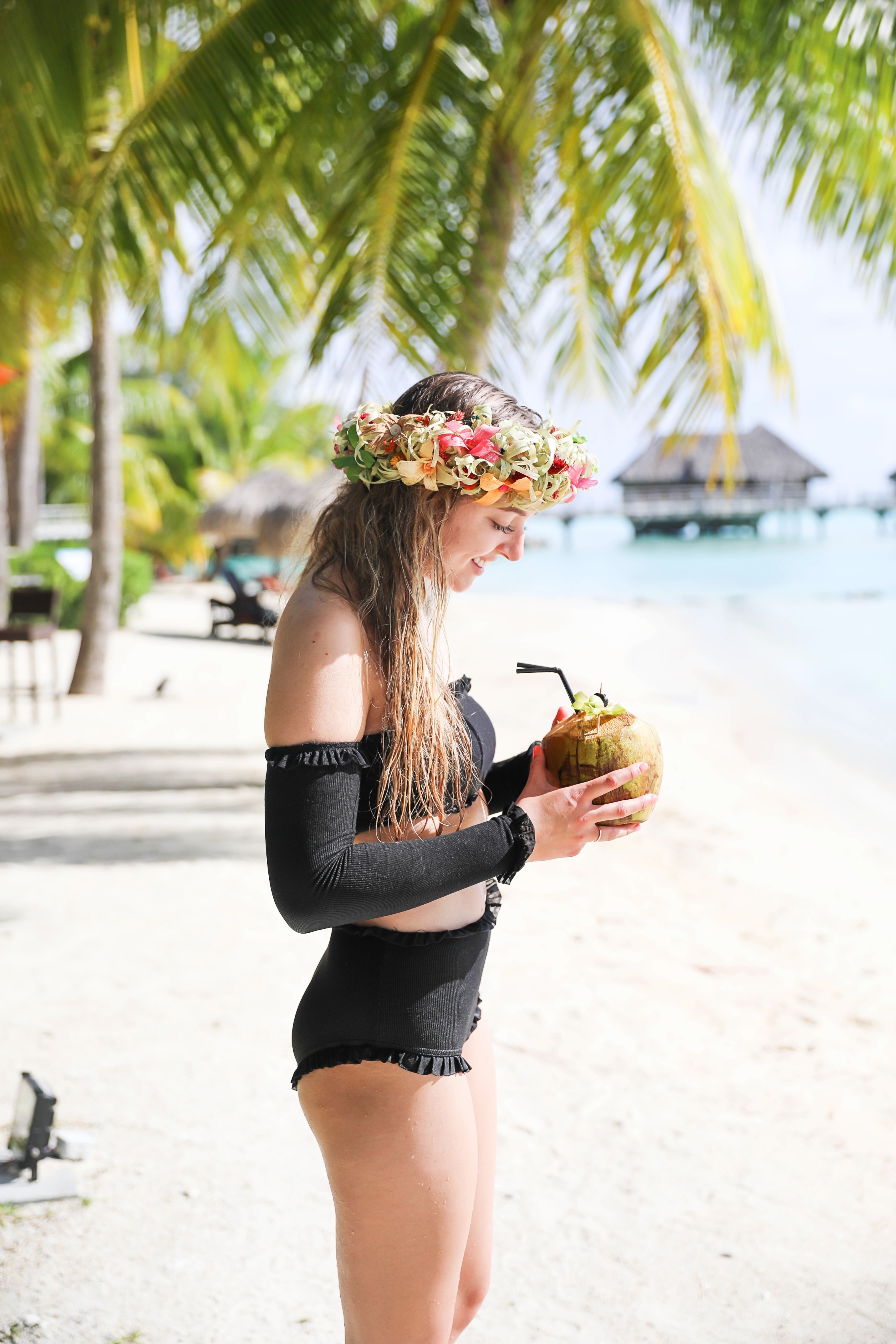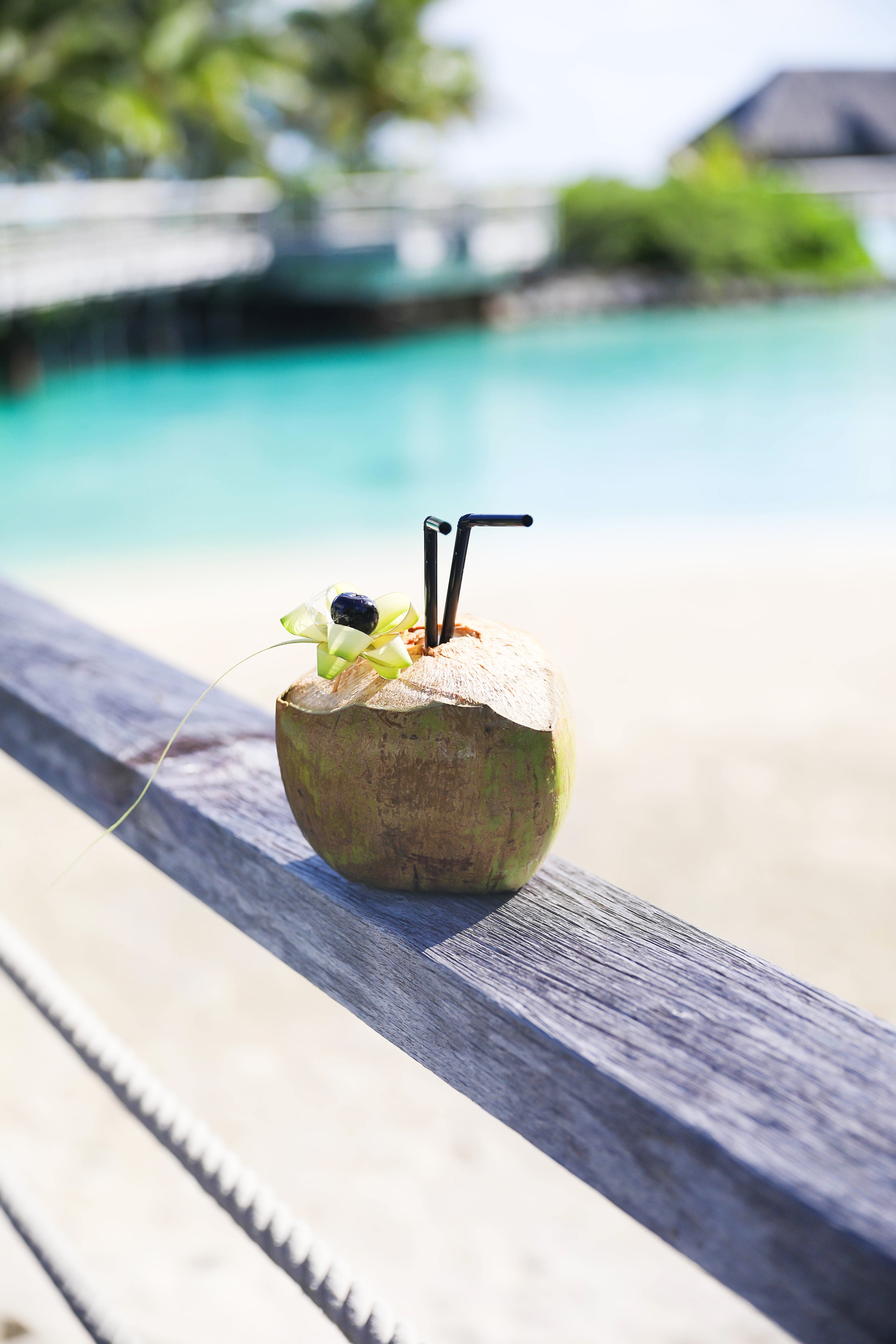 I talked about this swimsuit in the post the other day, but it is seriously my favorite! I am SO over finding cute swimsuits and then realizing they are $100+, so when I found this one I was really excited and knew I needed to share it with you guys! Any swimsuit set that is less than $20 and also adorable is the best! I will be very ready to pull this back out again this summer.
I hope you guys have an amazing weekend! Stay tuned for even more island posts next week. Currently laying in bed while finishing this and I really want to nap, but I know I shouldn't… This has been such a long trip, I am going to sleep like a rock once I am back in KC!
xoxo,
Lauren Emily Lindmark
Copyright © 2018 dailydoseofcharm.com