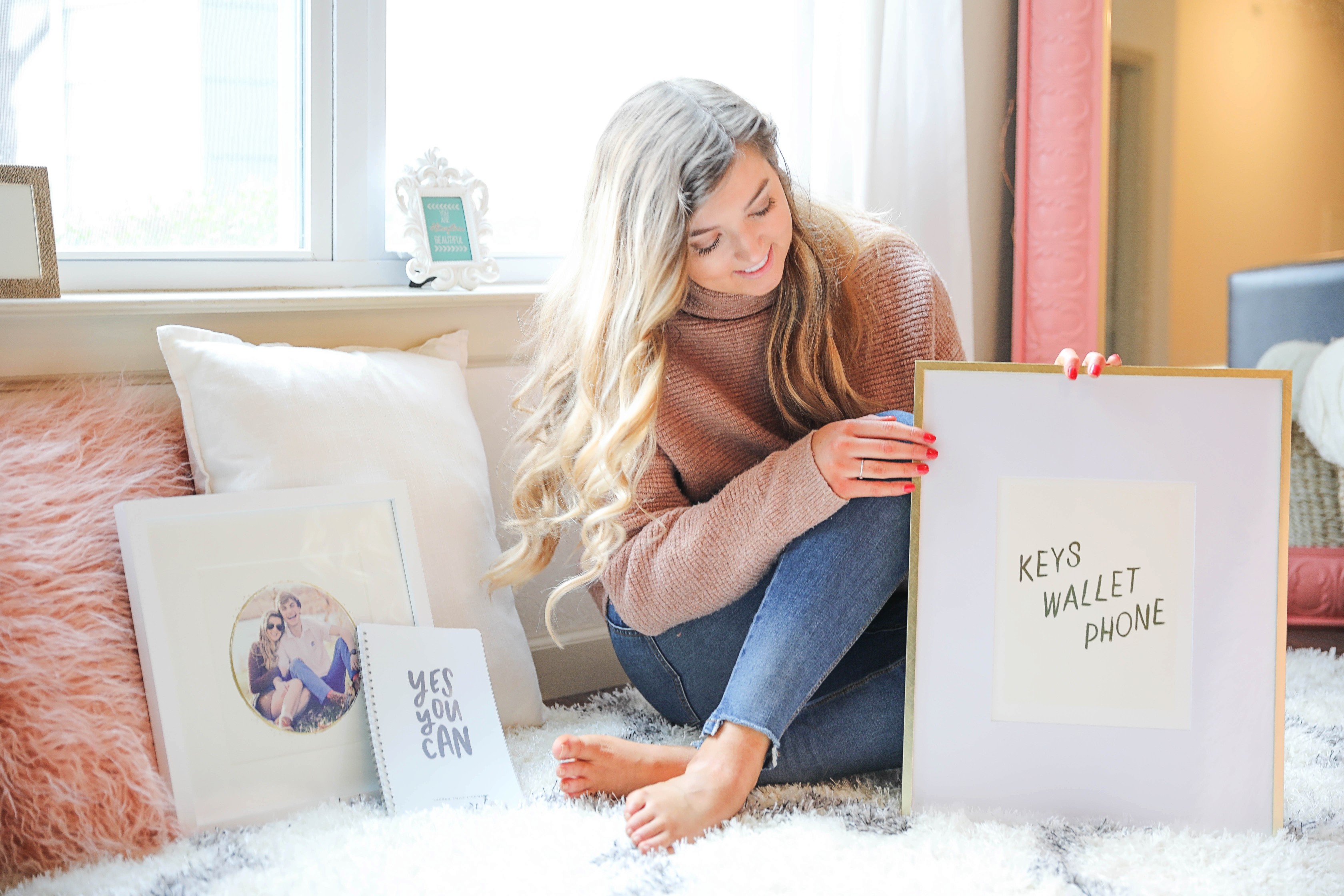 Graduation Gift Ideas | MINTED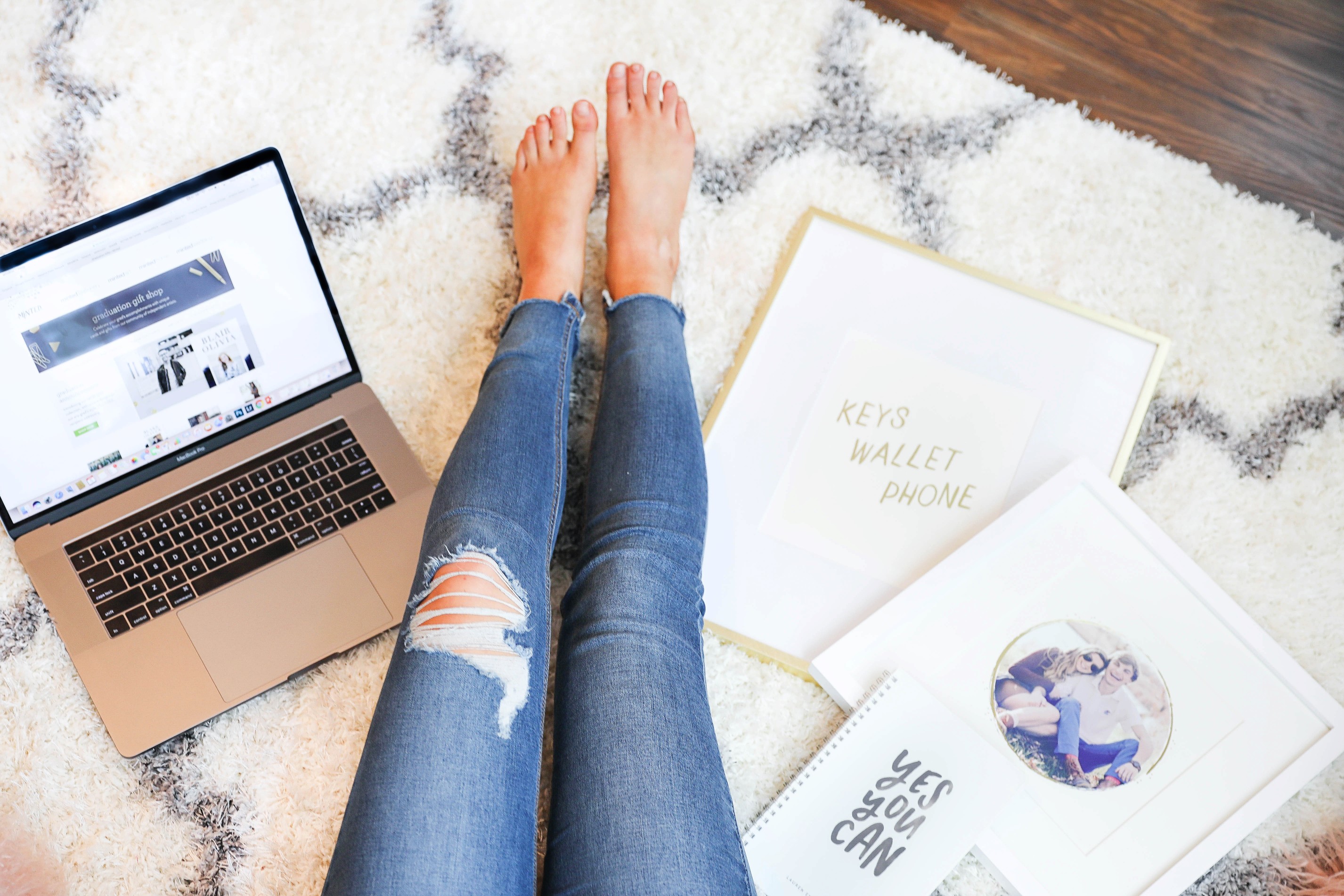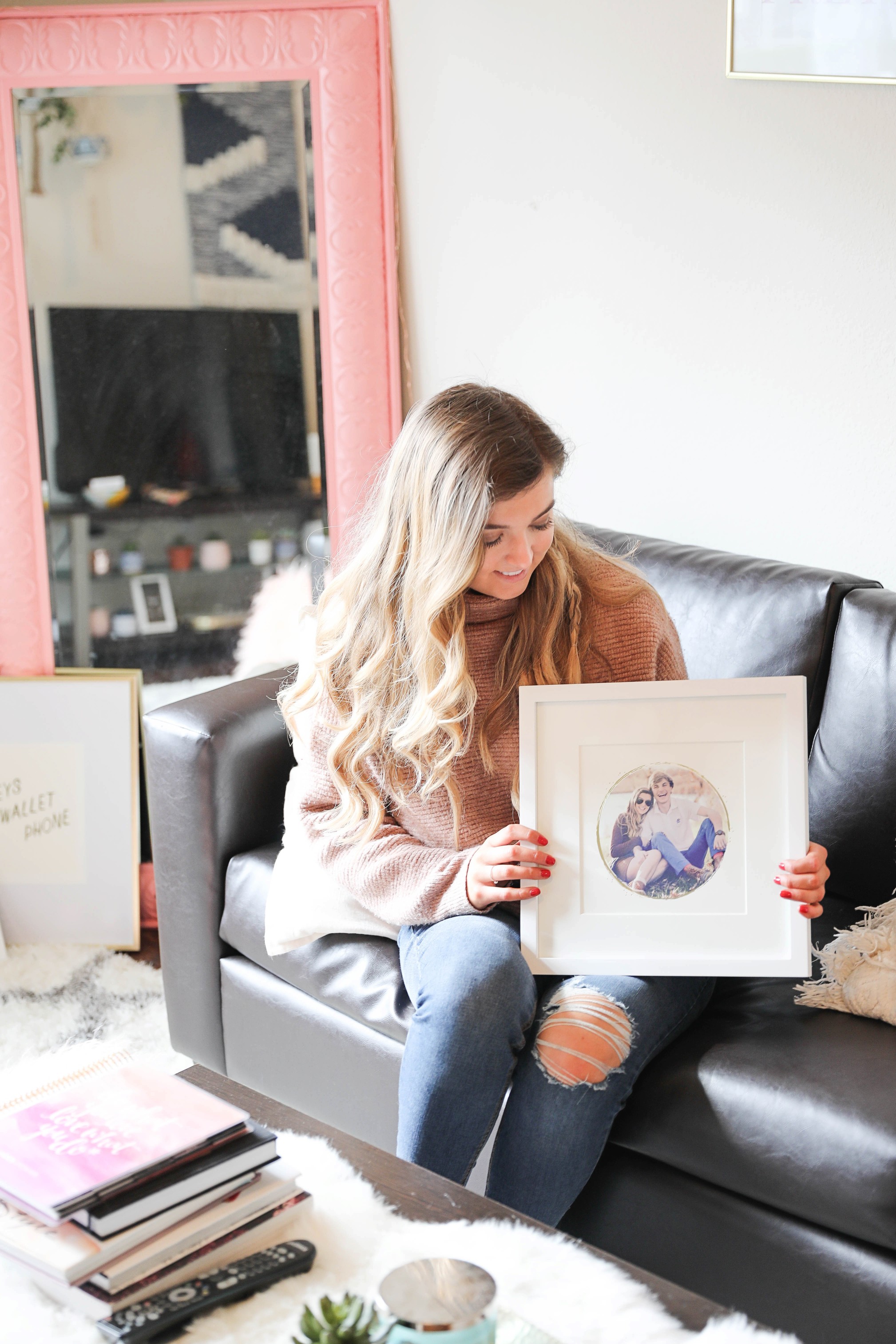 * EDIT someone asked for me to link my jeans so here they are!
I am so excited about today's post because I am partnering with Minted to share some of their cute graduation gifts! Before you click out because this is a "sponsored post," let me explain that I am a long time customer of Minted and I never share anything on my blog that I am not a 100% fan of! They were sweet enough to send me the three products you see above and I am in love with them! Even though I am not graduating this year, I still found so many things I want to purchase for my apartment. I am obsessed with wall decor and they have so many fun art pieces and cute photo collages!
Minted is really special to me because it's actually where I designed my graduation cards my senior year! I remember having so much fun designing my card because there are so many to choose from and they're all customizable so there are endless options. I wish I could have found my old graduation card for this post, but I'll share it in my next graduation-themed post if I can find it! I'm not going to lie, I've gotten on the Minted site before and just designed random cards for fun because I love doing it so much haha!
If you don't know what Minted is, here is a little paragraph from their website that sums them up pretty well!
"We believe that great design lives and thrives in the hands of independent artists that people do not have access to through traditional retailers. Minted uses technology to allow consumers to discover great creative talent, making Minted a place where artists can learn, gain exposure, and build their businesses."
So not only do they make easily-customizable products such as cards and picture collages, but they also have a ton of gifts made by artists all over he world! When you design on Minted you truly become an artist! I linked some adorable gift ideas below to check out! I love how meaningful their gifts are. Plus a lot of them are unique which is something I always look for when I am shopping for other people!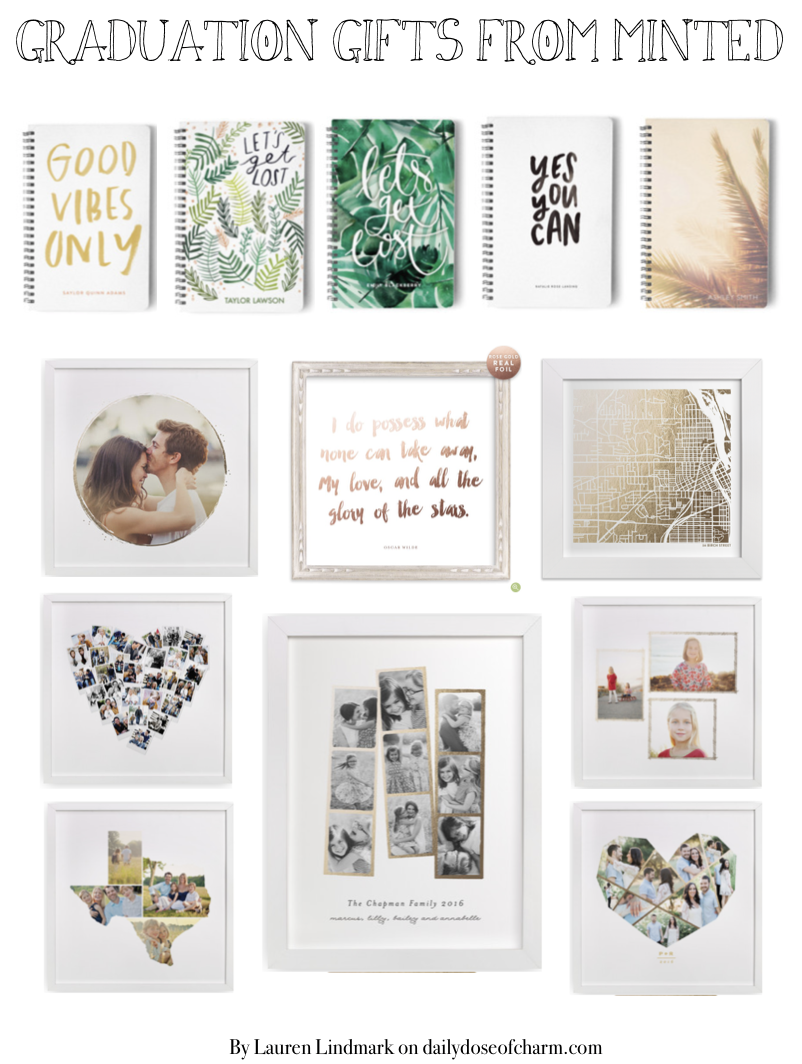 xoxo,
Lauren Emily Lindmark
Copyright © 2017 dailydoseofcharm.com



*Minted sent me the gifts you see above, however, all opinions are always my own and I am a long-time customer on Minted.