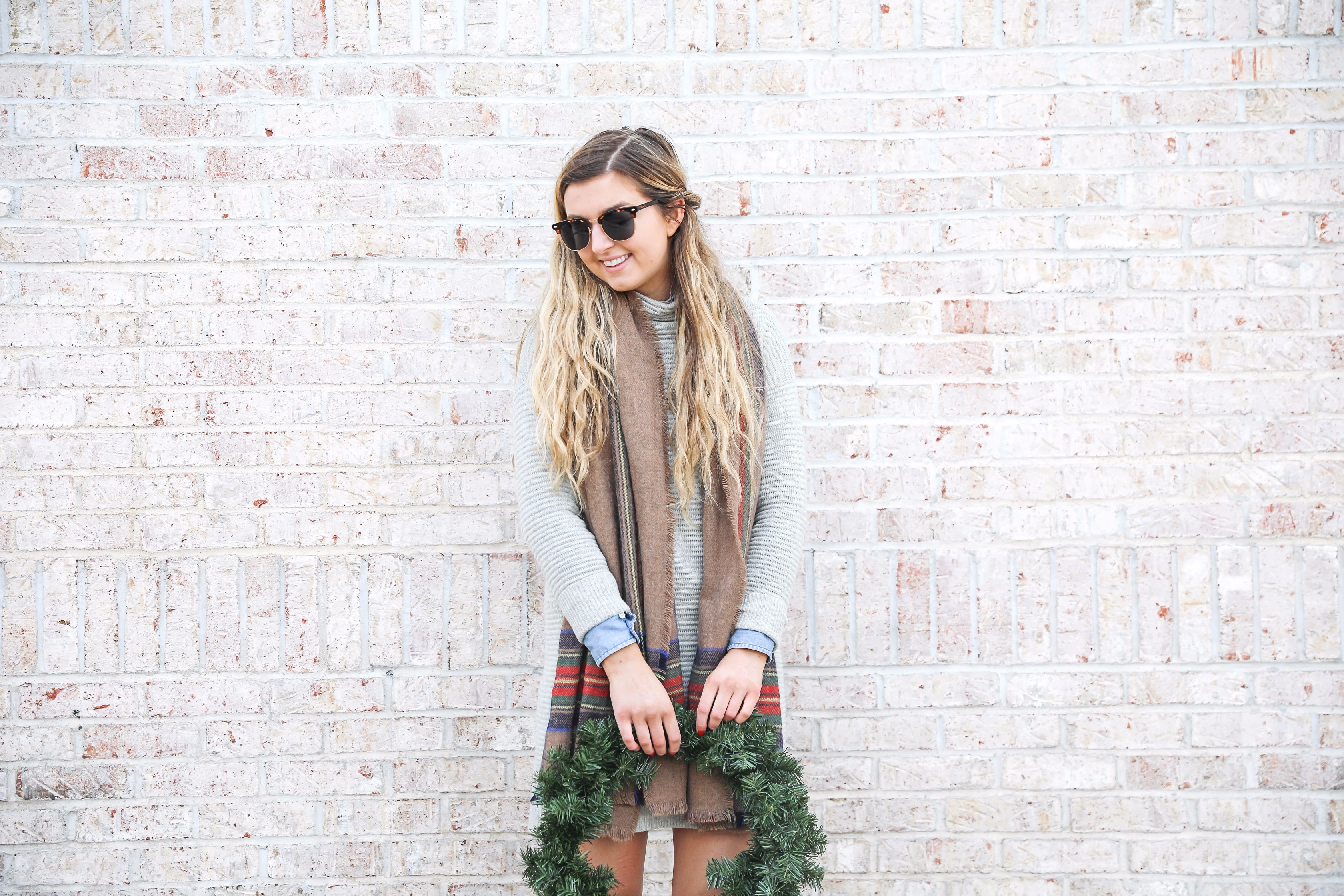 Gray Sweater Dress Christmas Wreath Photos | OOTD
This is my new favorite sweater dress for winter! It's super thick and I am in love with the cowl neck. I think it looks super cute with the denim shirt underneath! This is one of those pieces that you buy and not feel guilty about because although it is a bit on the pricey side, it's timeless and amazing quality! I know I will wear it year after year all throughout fall and winter. I wish it came in more colors, but at least grey is so versatile! It would look cute layered with plaid tops too, I want to pair it with over the knee boots soon!
I paired it with a denim top, blanket scarf, and my favorite holy grail riding boots! I have had these boots for a few years and they are currently 25% which is a really amazing deal because Frye boots are pretty expensive! I got mine during the Nordstrom sale a few years back and I swear they are the best quality shoe I have ever owned! Last, but not least, I am wearing a new pair of DIFF sunglasses! I love DIFF eyewear and I have worked with them a few times before! I love that they are a charitable company (if you buy a pair of sunglasses they give one pair of reading glasses).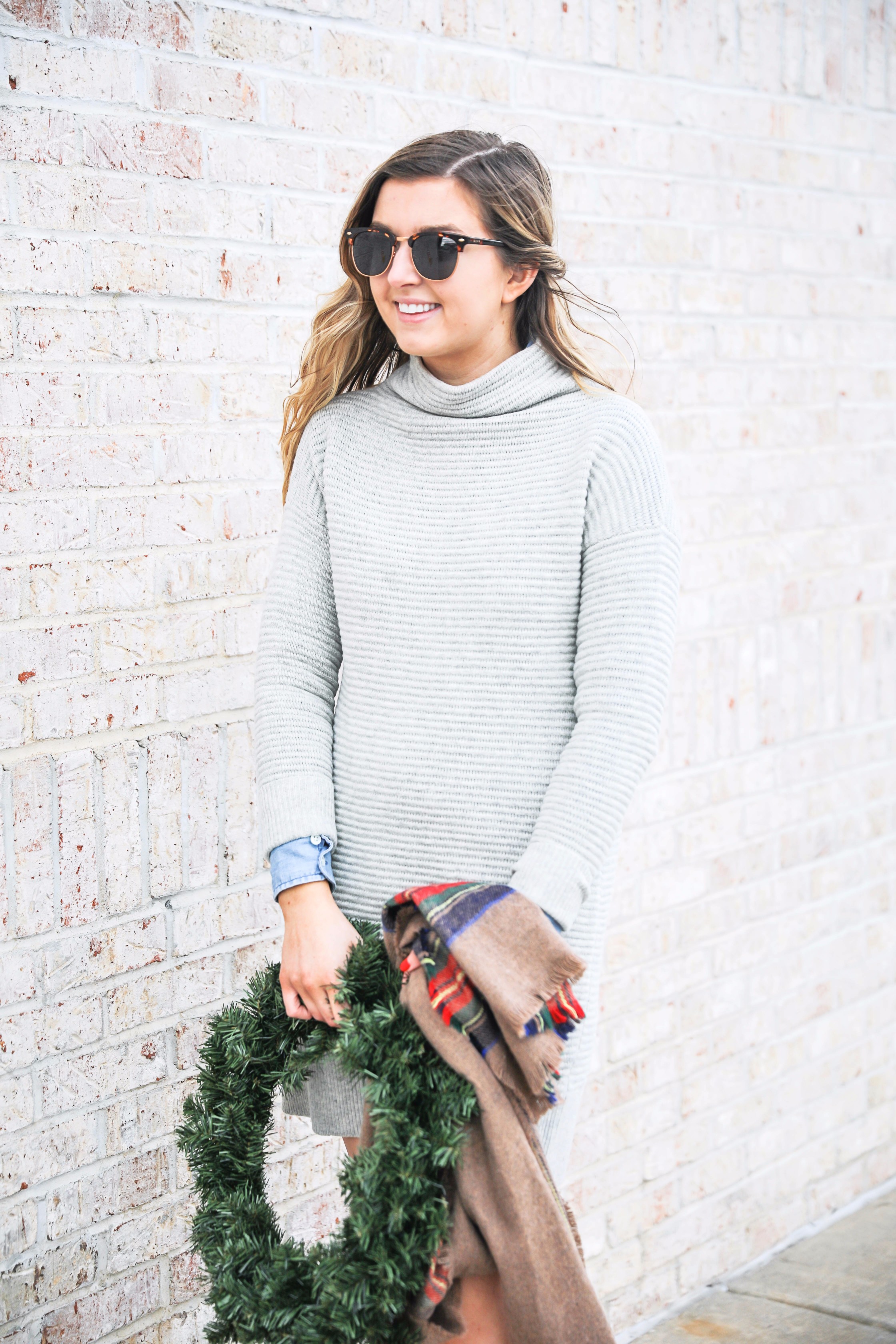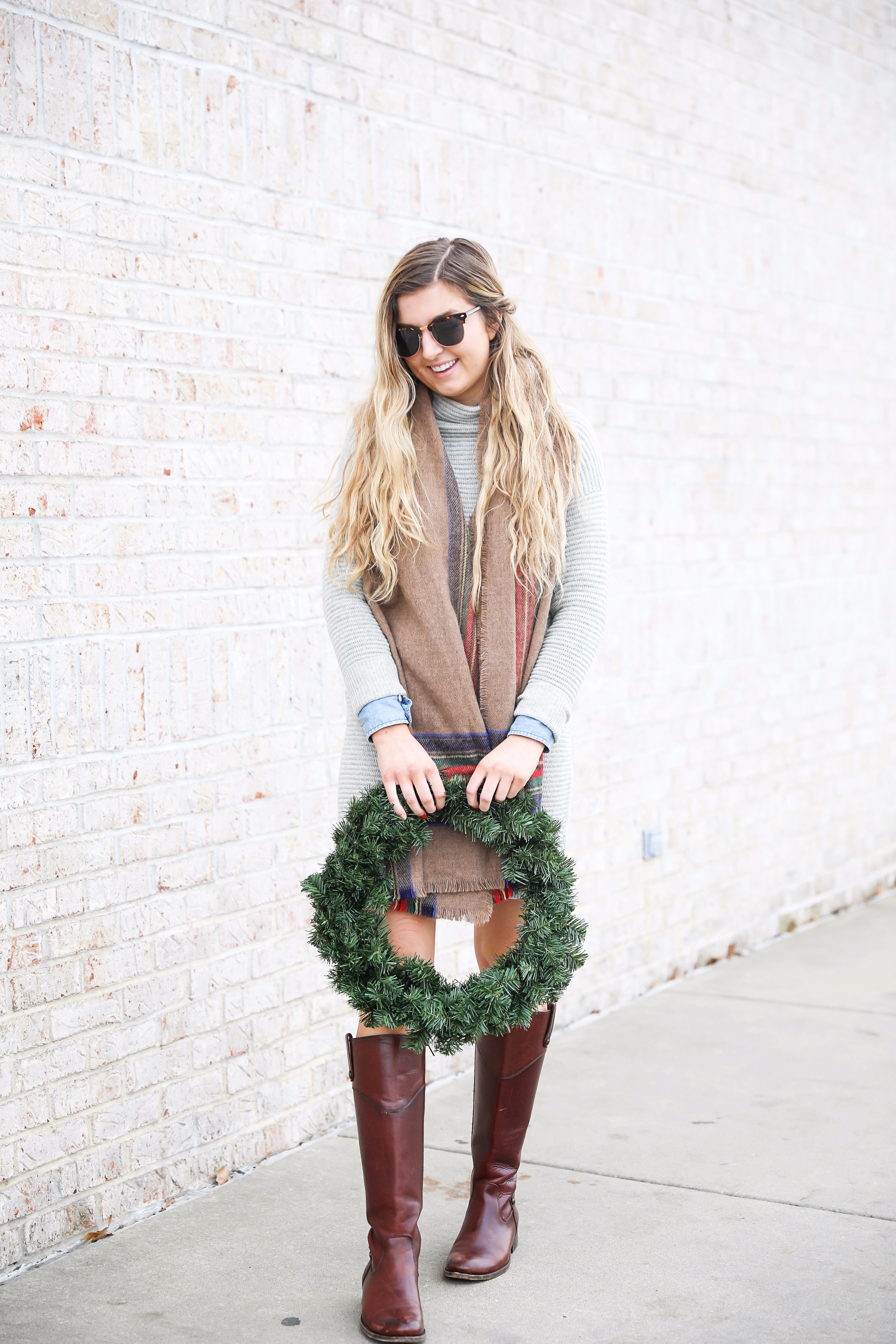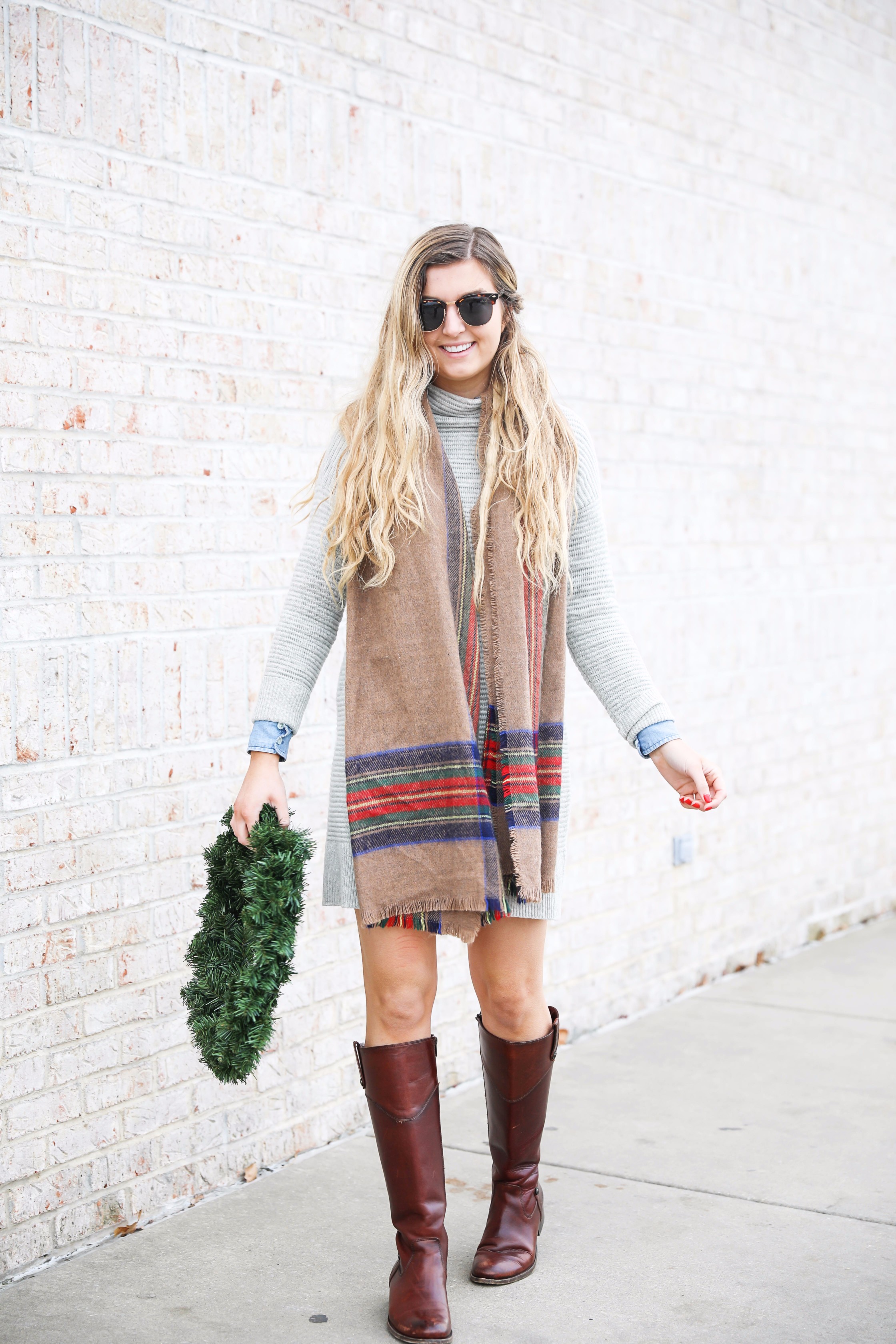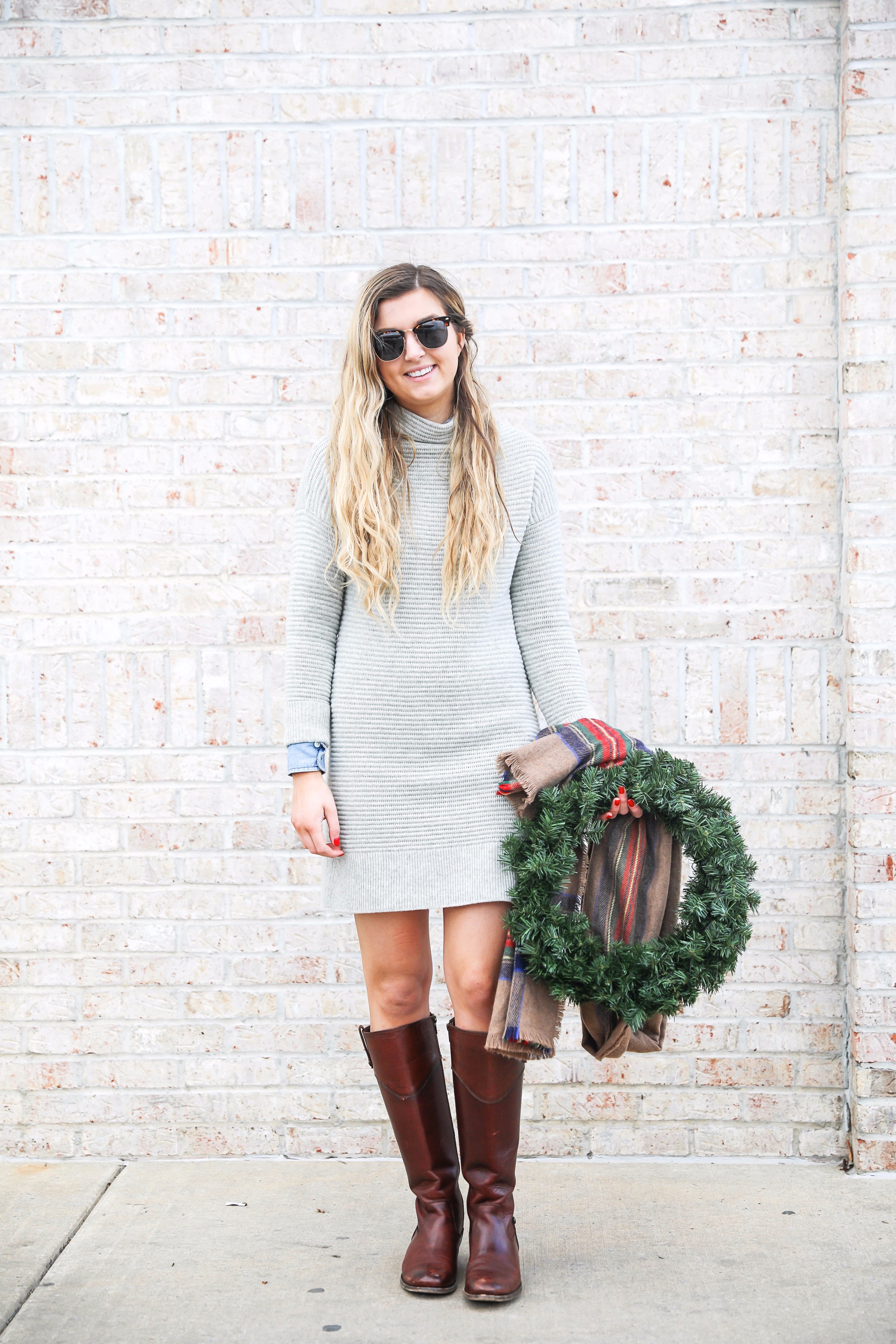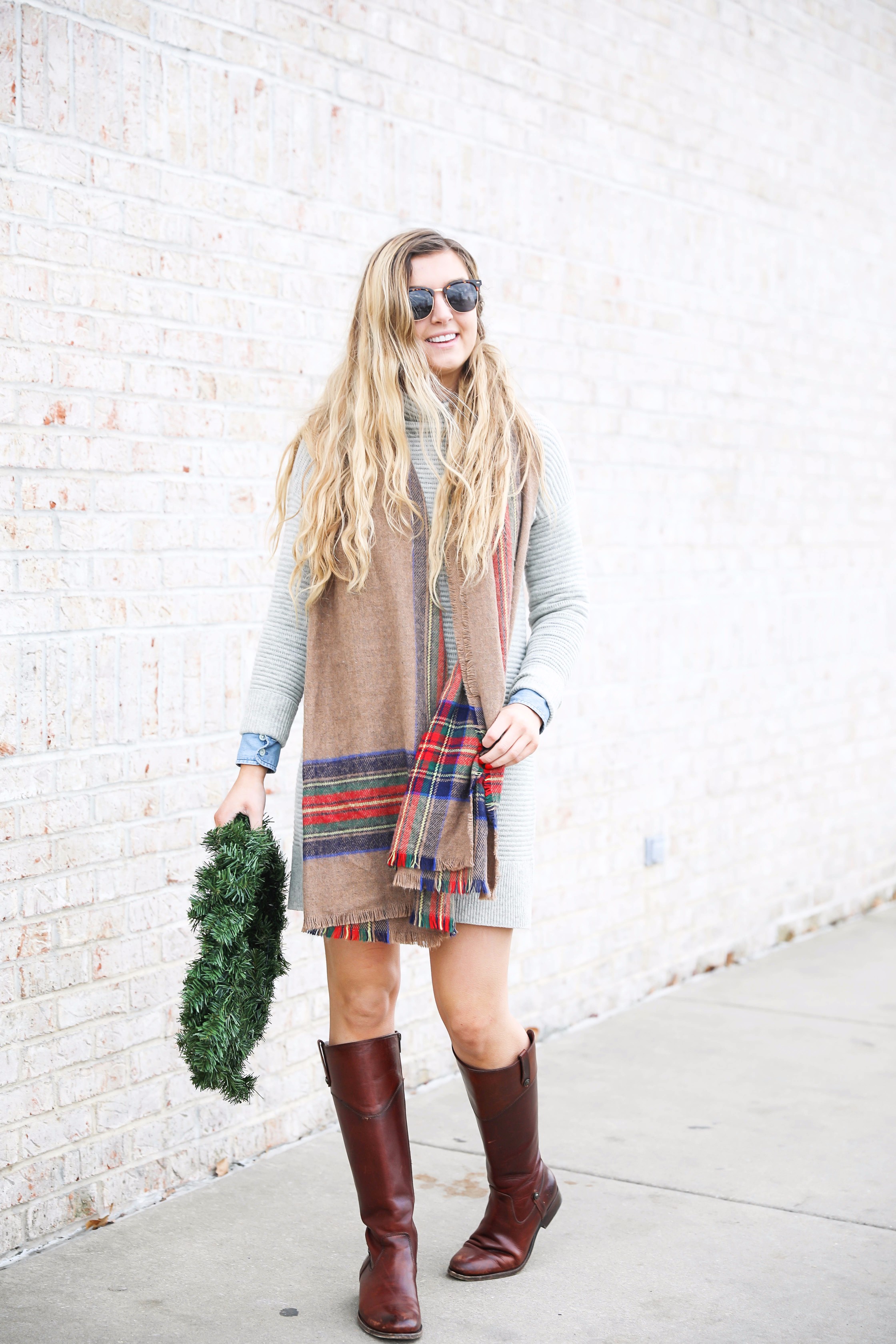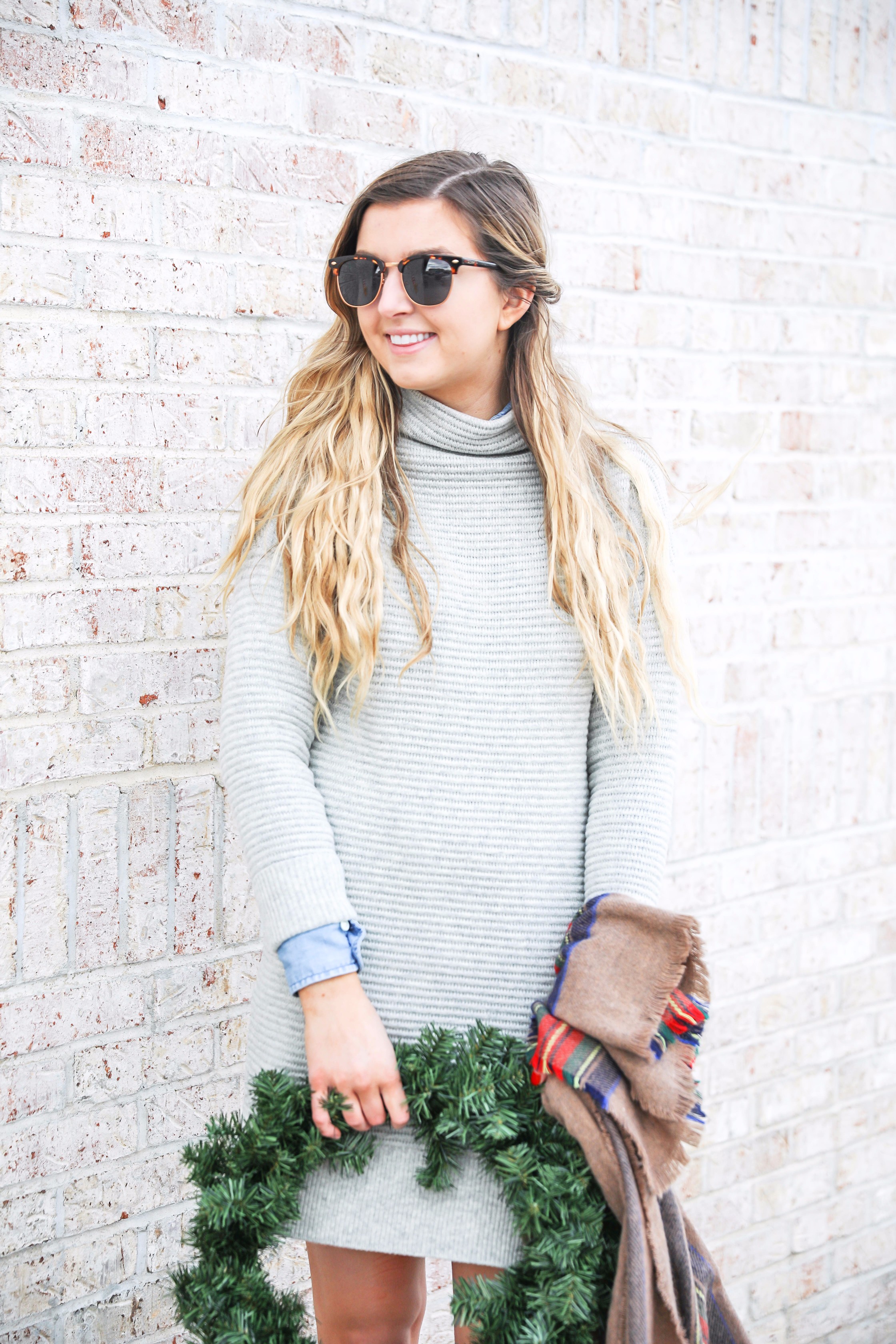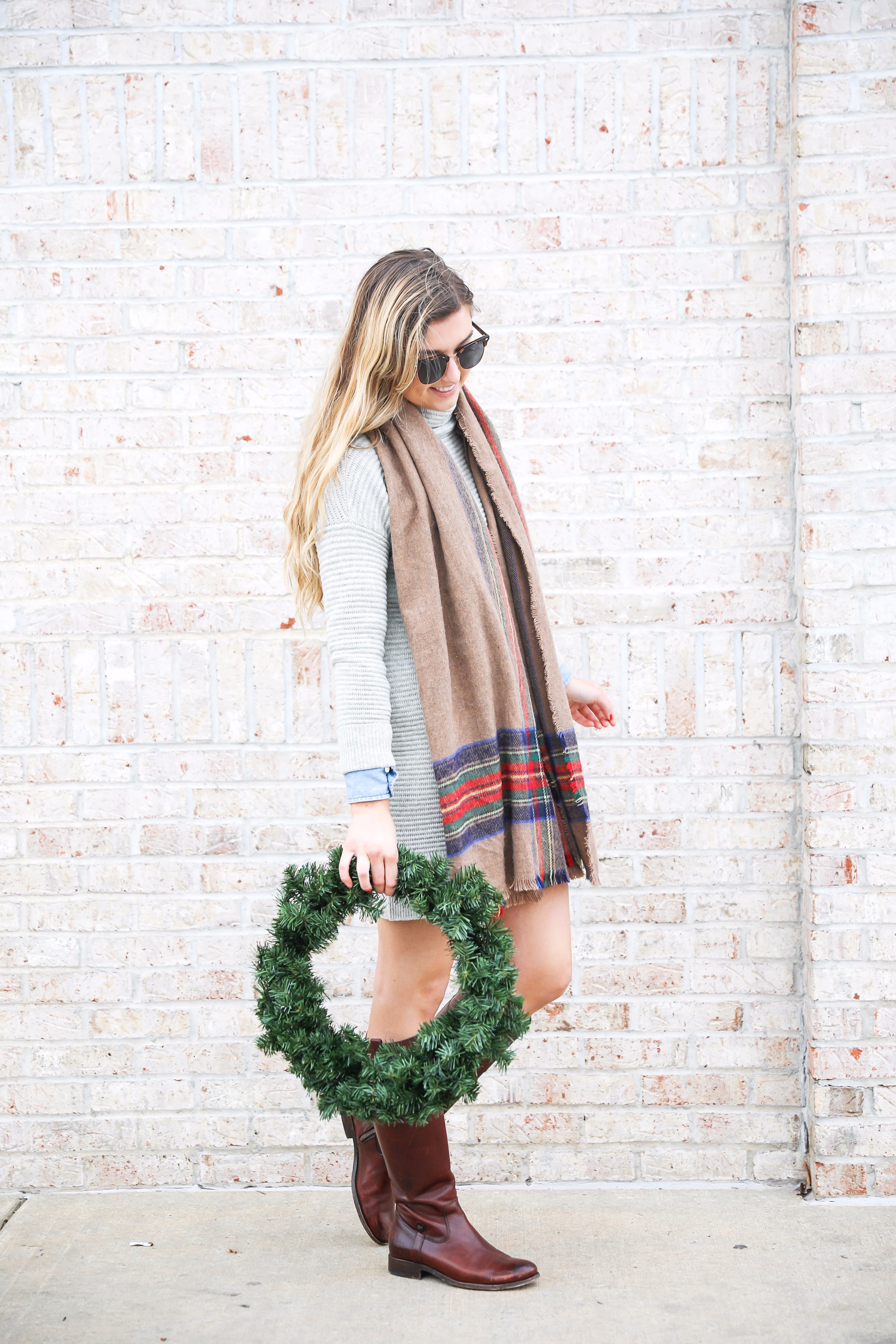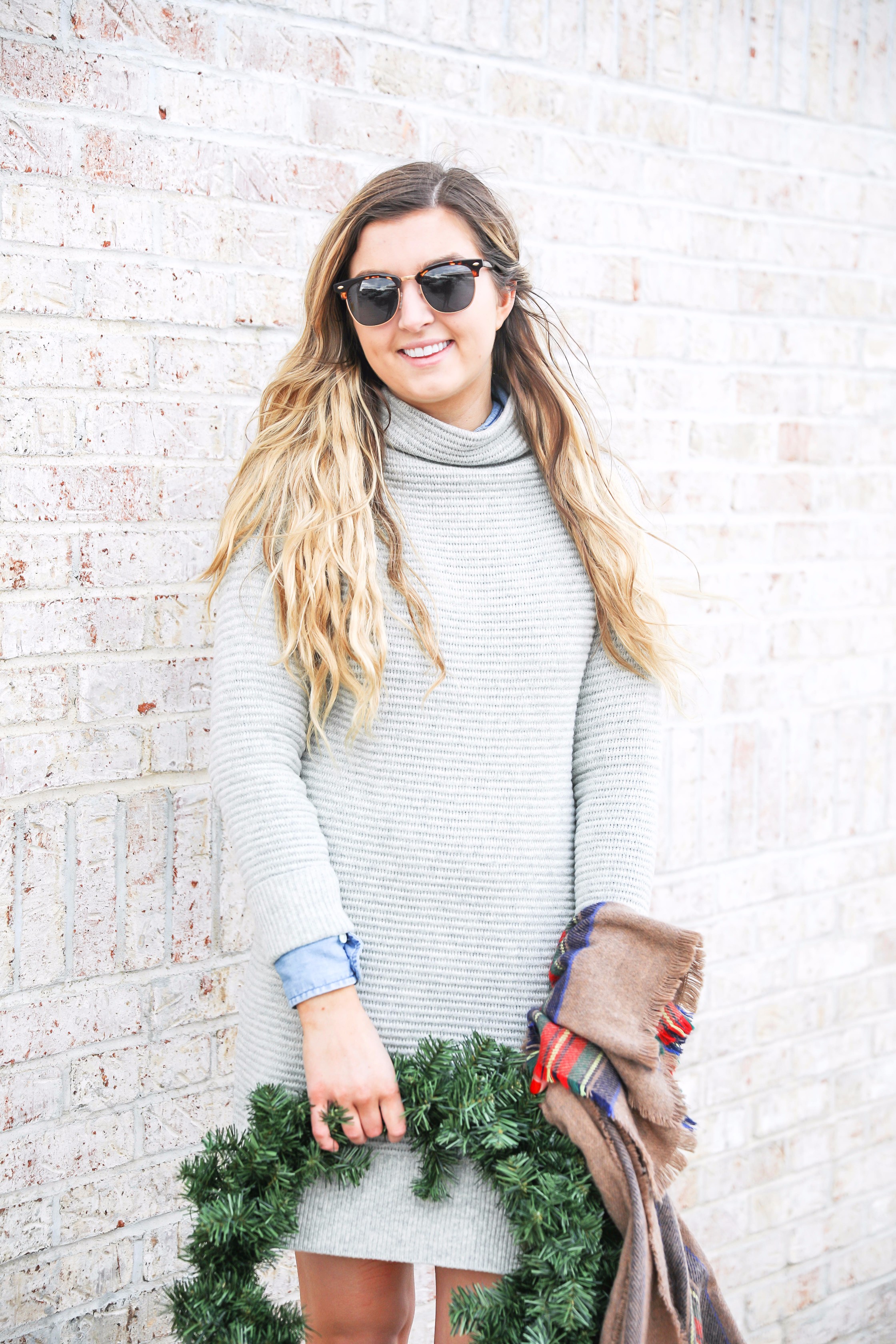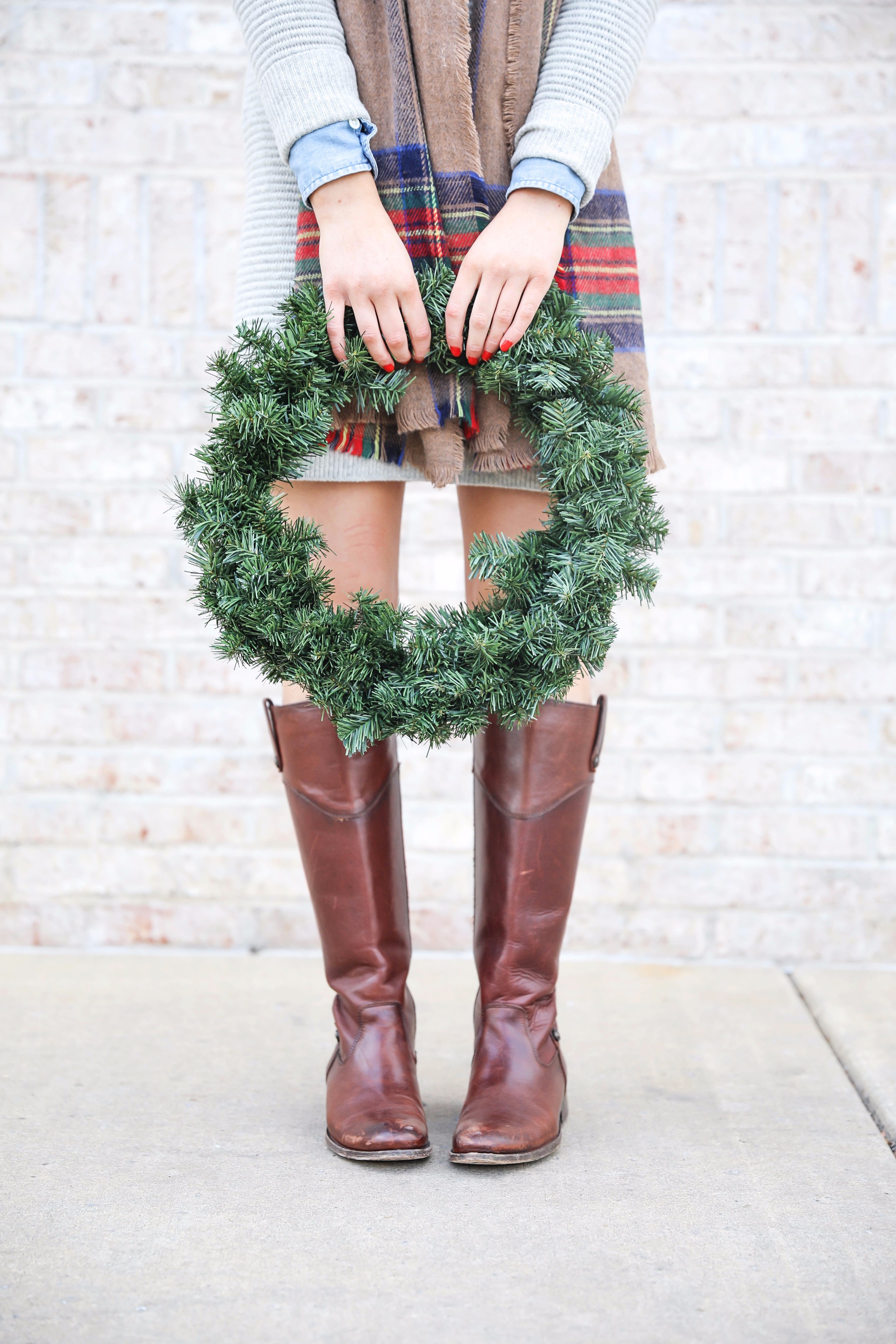 | Grey Sweater Dress (more sizes here) | Chambray Top | Blanket Scarf (sold out, similar linked below) |  Riding Boots (25% OFF, but I will link another less expensive version here) | Sunglasses (c/o) |
I was actually supposed to share these sunglasses around Thanksgiving to promote DIFF's Black Friday sale, but the pair was accidentally sent to my old apartment. I tried to contact my apartment complex and they said they didn't see a package for me, which was frustrating. DIFF was nice enough to send me another pair to my current address which I am really thankful for because they didn't need to (at this point Black Friday had already passed)! A few days later I tried to contact my apartment company again to see if the package had been found that way I could return one of the pairs to DIFF, but they said that because it was a small package it was probably sent to the current resident's mailbox. I thought about it, but I decided not to go knock on the resident's door and ask them to open their mailbox – what if they received them and stole them??
Anyways, this outfit would be really cute for the holidays! I may wear it to my family Christmas party with all my aunts, uncles, cousins, and grandparents! Do you want to see more holiday outfit ideas – if so how formal??
xoxo,
Lauren Emily Lindmark
Copyright © 2017 dailydoseofcharm.com