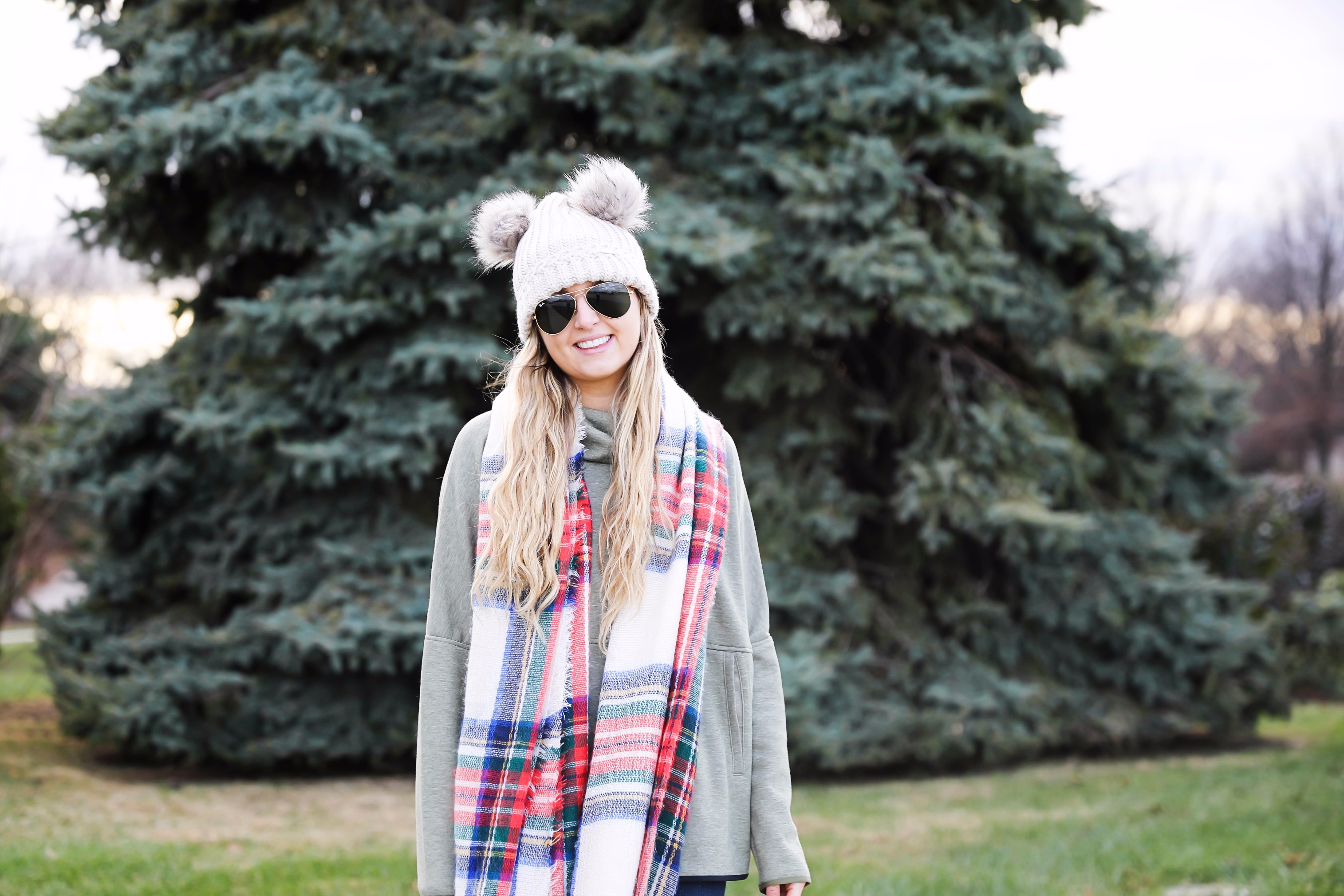 Olive Pullover Casual Holiday Look | OOTD
I love this outfit! When I picked it out the other day I was so excited to shoot it, I think it looks so cute and wintery! I have been loving transitioning my closet from fall to winter, although a lot of the clothing is the same. I still wear all of the same sweaters, cardigans, and tops – but I feel like my accessories are just more wintery! I wear these green Hunter Boots a little bit in the fall, but they are mostly a winter pair for me! I also just bought this adorable North Face pullover and I love the olive color! This color was huge in the fall, but I think it looks so Christmasy! I think the scarf really makes the whole outfit though.
Funny story about this scarf, I actually bought it to use as Christmas decor. I have it hanging on a wooden ladder in my room with Christmas lights (it's super cute, stay tuned for my room tour), but I thought it would be cute with these green Hunter Boots so I threw it on. I really like it! I think the colors are super Christmasy, I also have a darker one I bought for decor that I wore yesterday!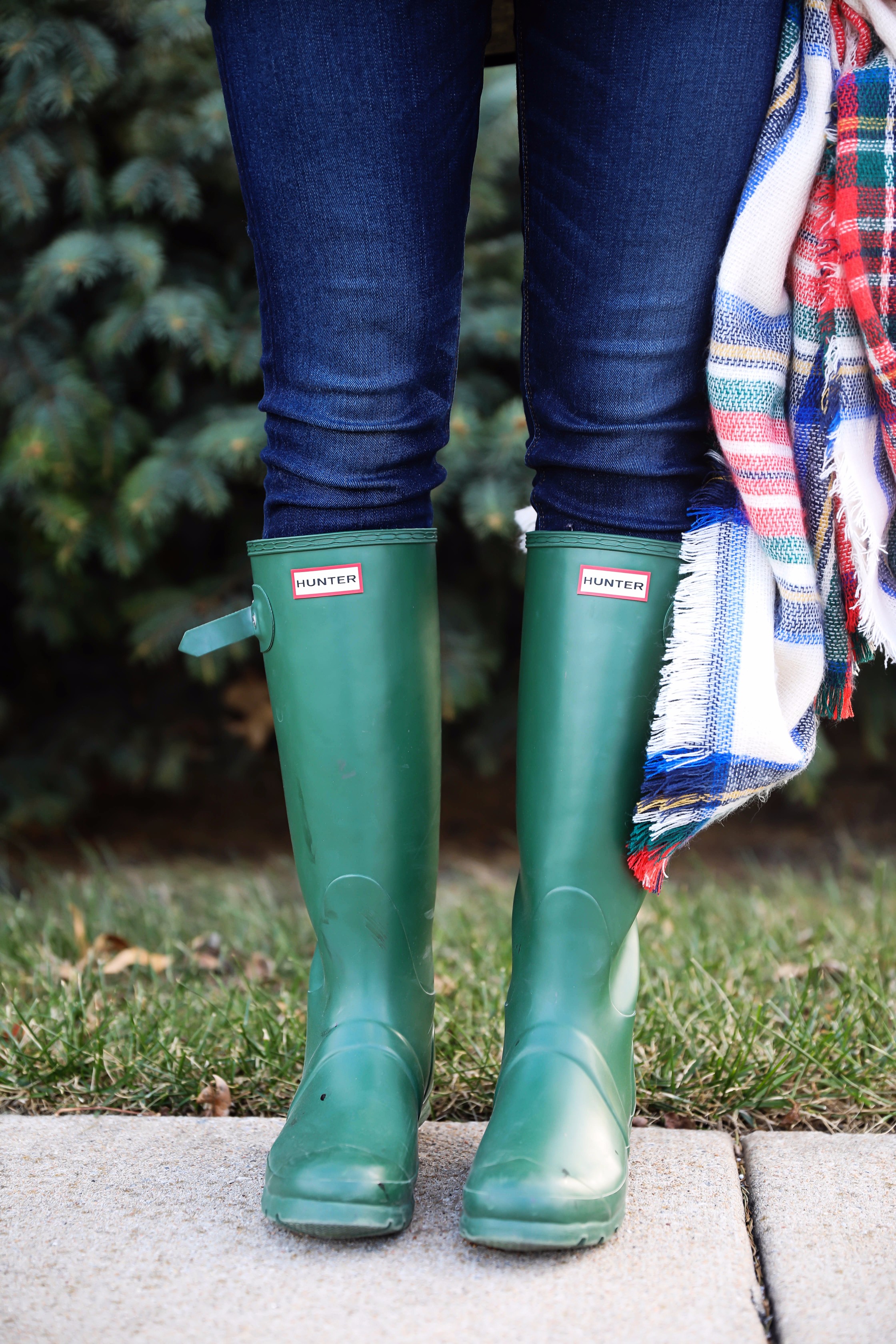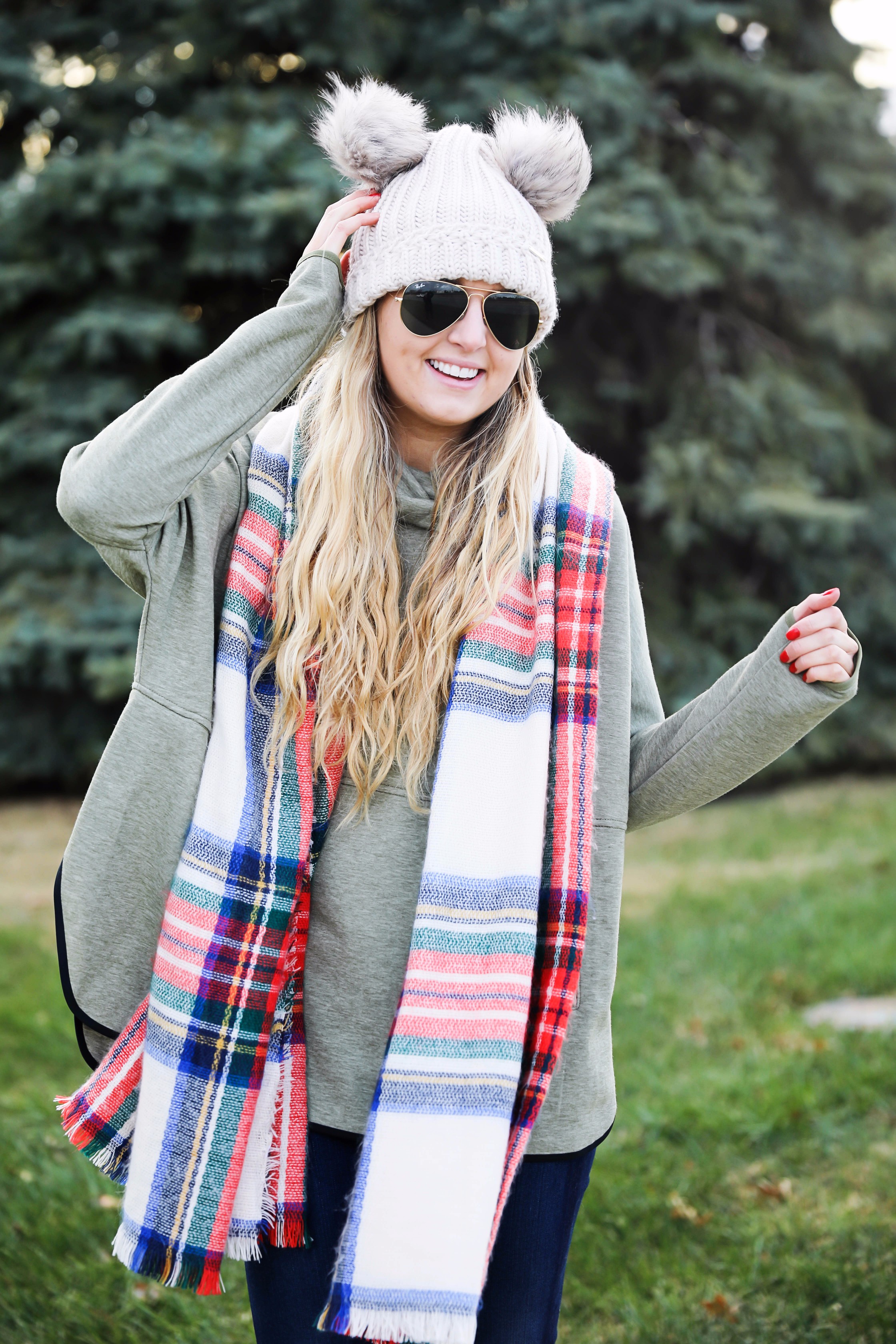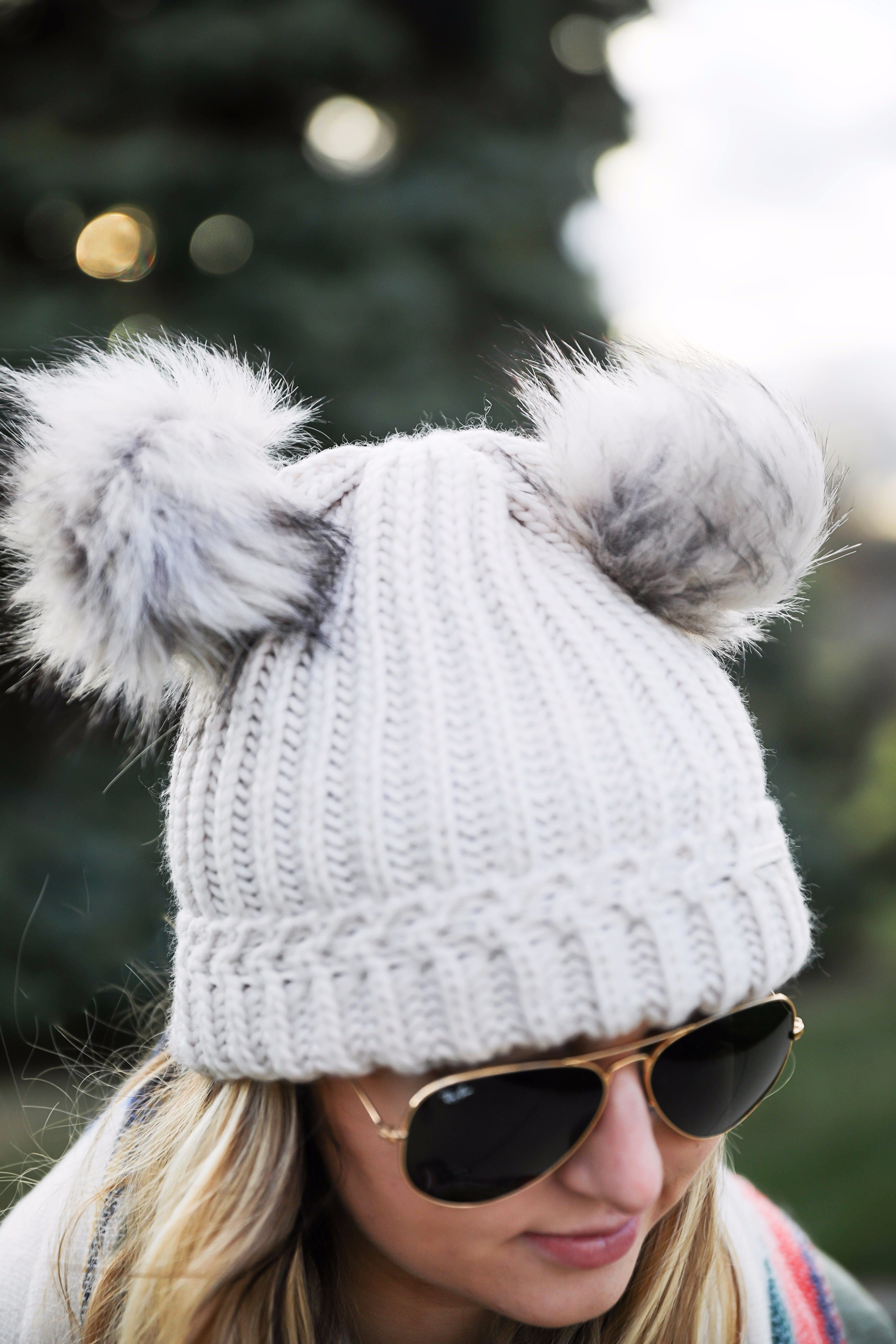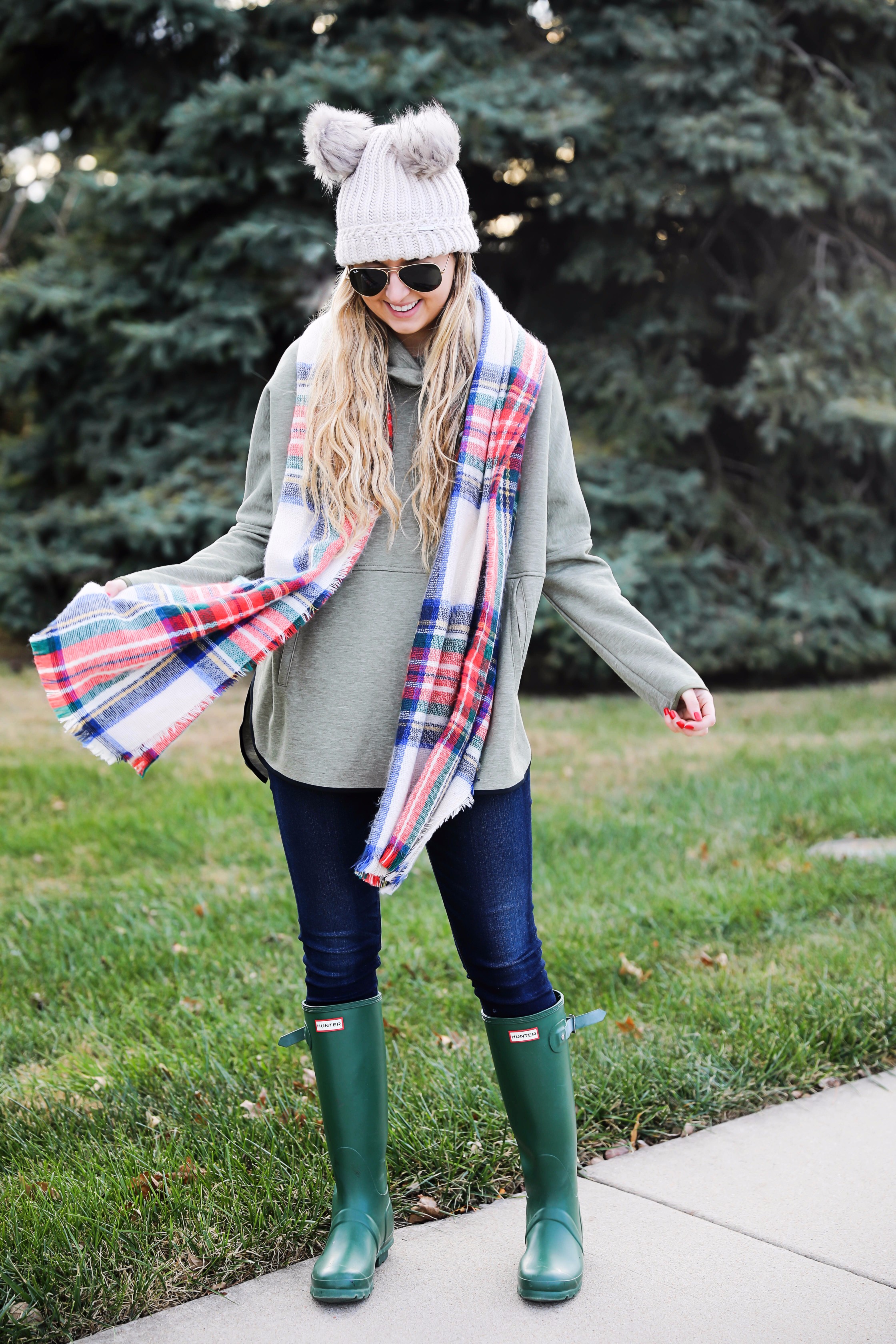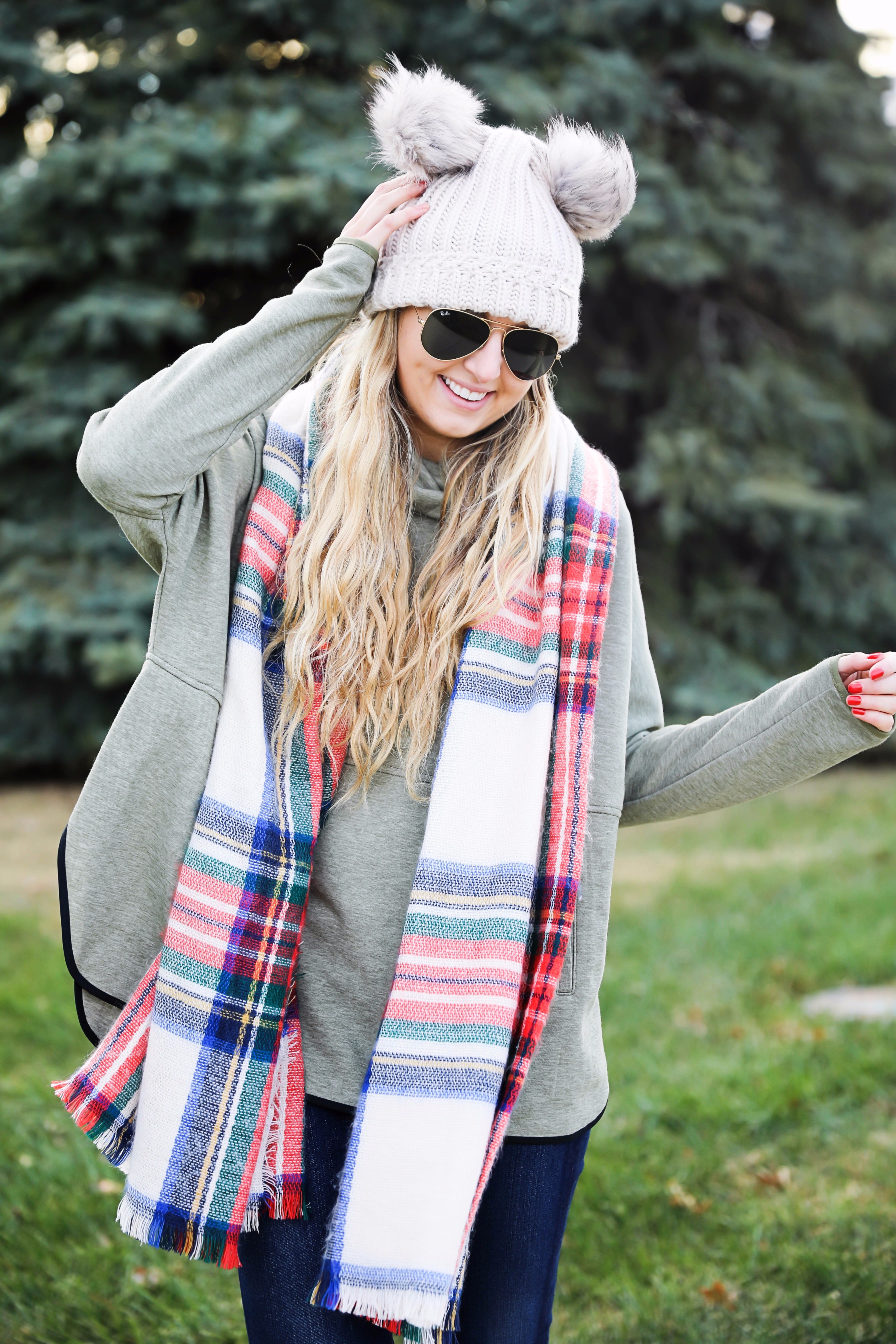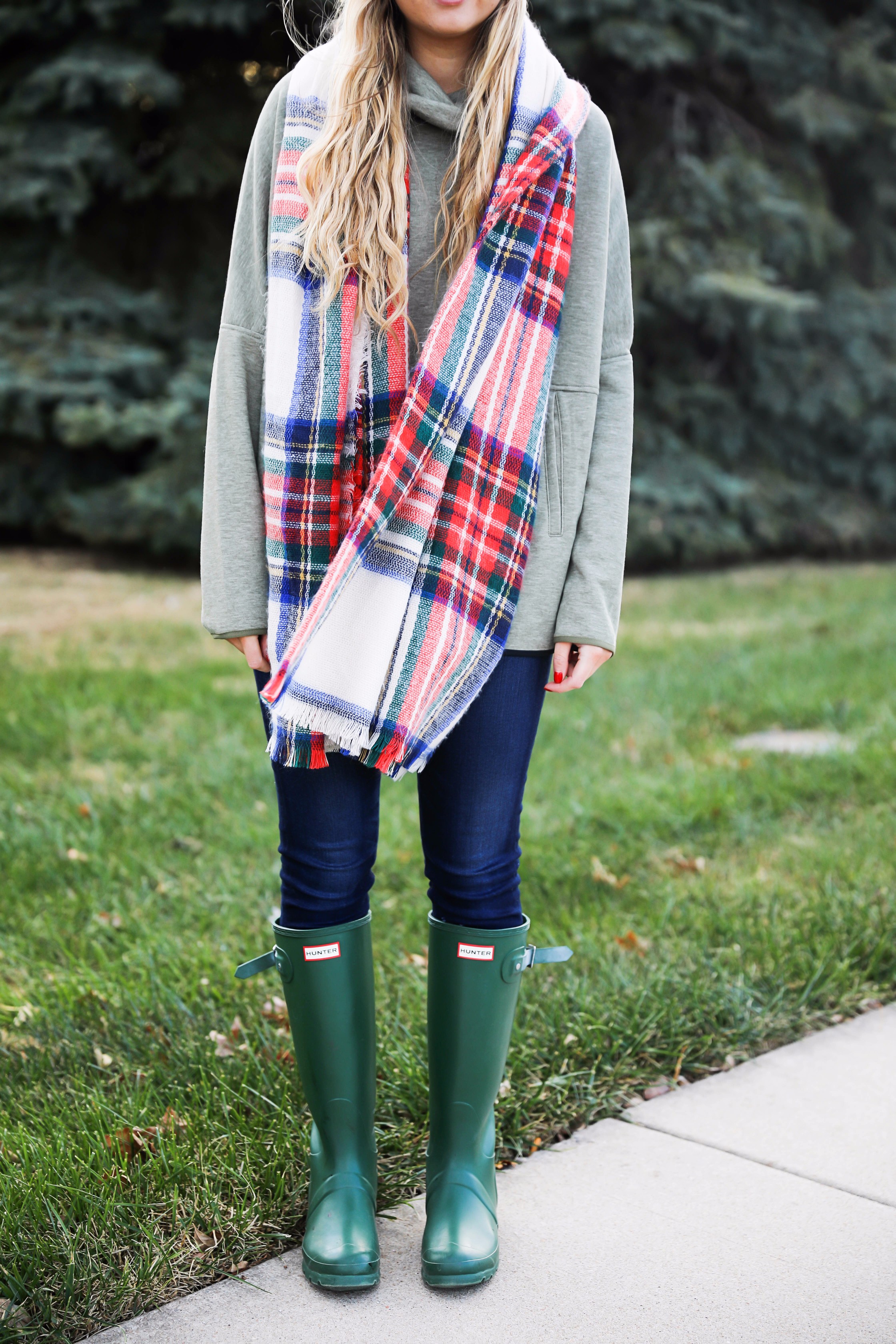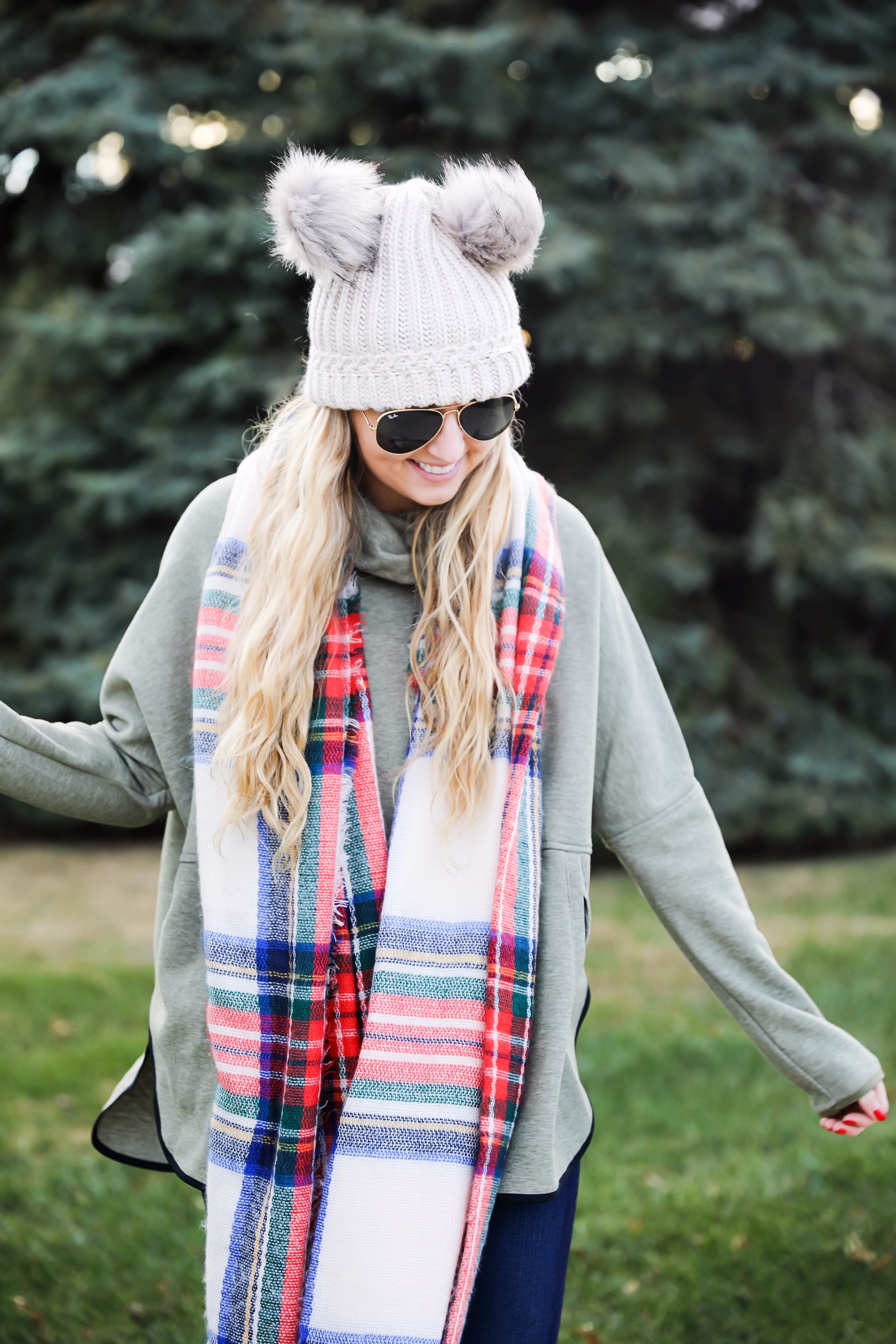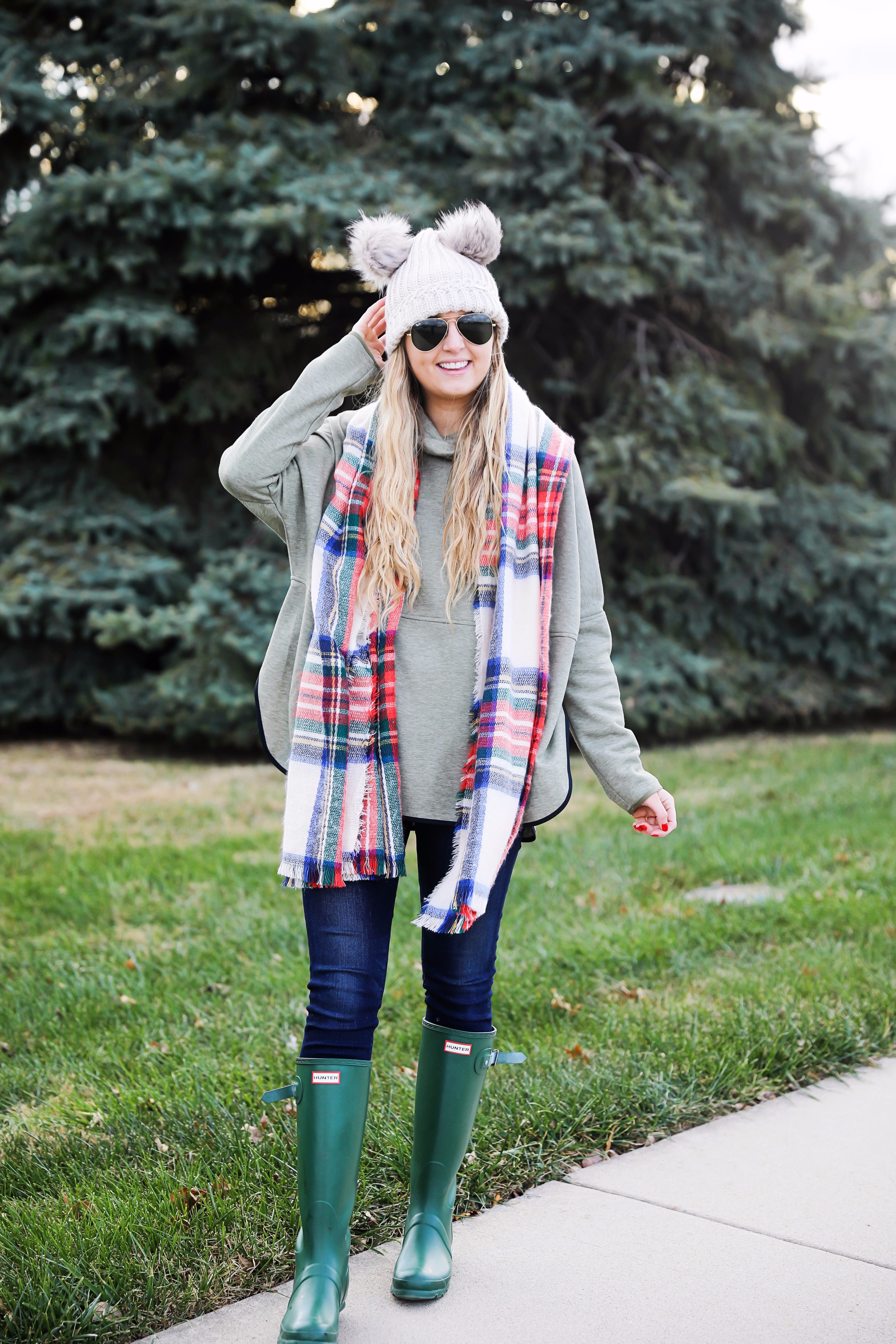 So I posted a holiday DIY decor post yesterday and while I was making everything I had my scissors open on the floor and somehow managed to poke a hole in these jeans… these are my FAVORITE jeans and they're also my most expensive pair so I was bummed! It's not super noticeable which is good, but I don't know how I managed to do it haha!
I have felt super stressed lately, but I am finally feeling better! I've been trying to manage my time better and at night I've been listening to guided sleep meditation which always helps me! I went through a period of a few months where I would listen to it every night and it puts me to sleep so fast but also makes me feel good! I don't really have sleeping issues, I mainly listen to it to relax and put myself in a good headspace, however, I had a friend tried it who has trouble sleeping and he loved it! Let me know if you want to know more about them!
xoxo,
Lauren Emily Lindmark
Copyright © 2017 dailydoseofcharm.com