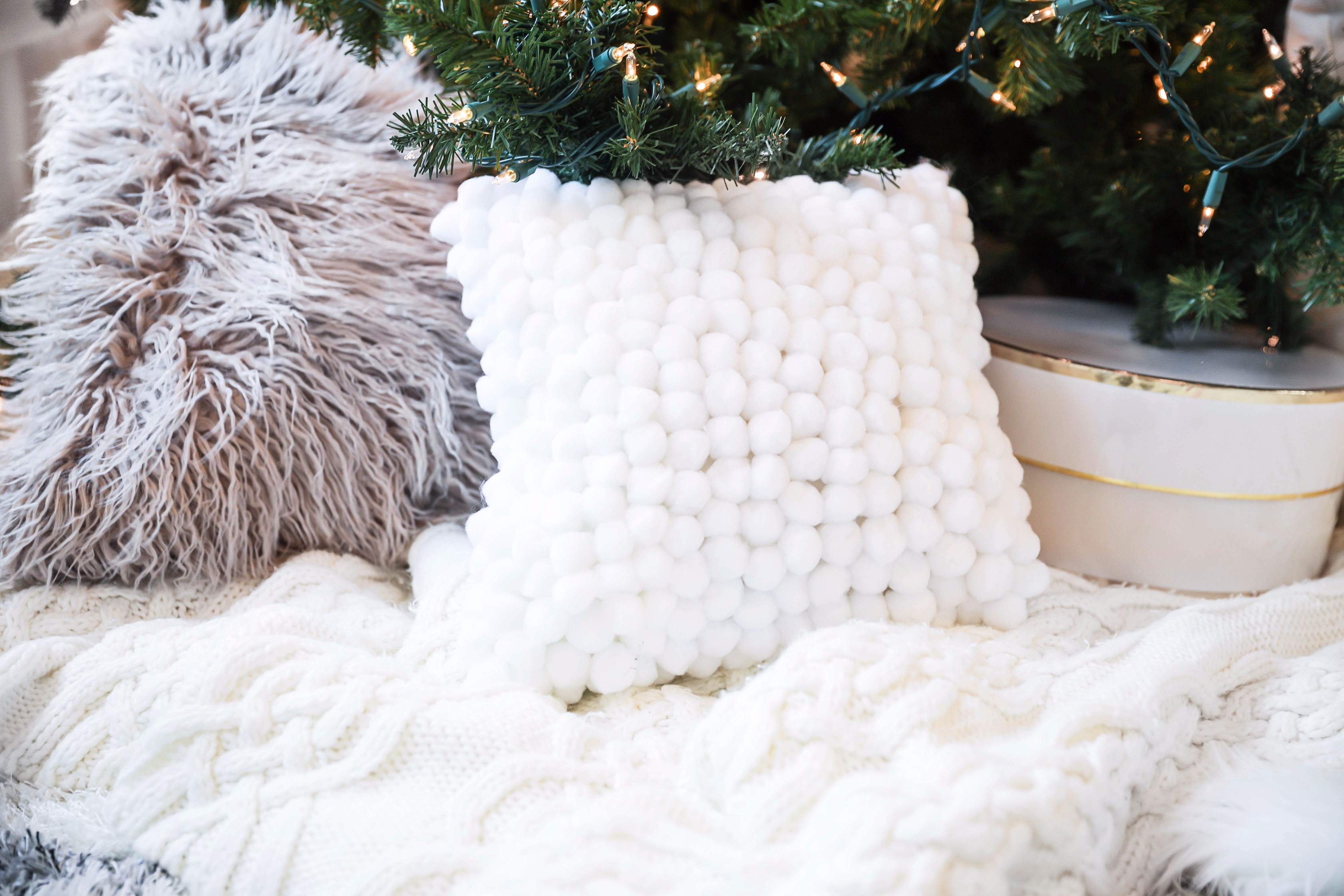 DIY Holiday Decor | My Christmas Tree Decor!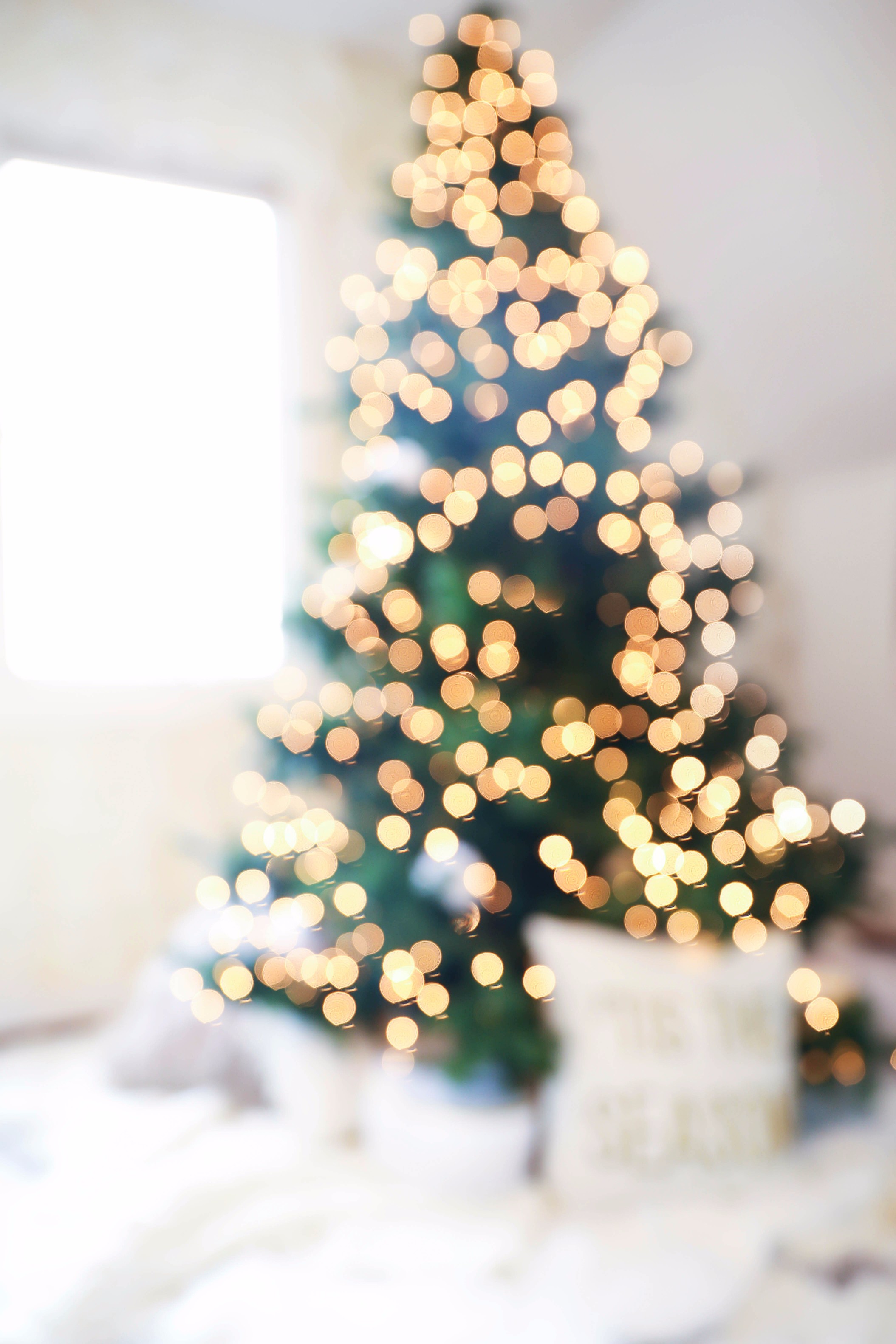 I'm sorry that so many posts lately have been shot inside, but the wind has been insane in Kansas City! I posted a normal outfit post yesterday, and Thursday and Friday's posts will be outfit posts too! However, today I really wanted to share some of the holiday I made for my tree this year! Every year I put a big tree up in my room and decorate it with bulbs (usually gold, but I did red in my apartment last year). I was kind of over bulbs this year though and wanted to do something different. I had a ton of yarn left over from some fall crafts I did and I decided to make little pom pom ornaments for my tree! I also ordered a ton of those little pom poms to make a garland and to decorate pillows! I really like how it turned out!
This ended up being a really inexpensive and fun way to decorate for the holidays. I am always seeing fun DIYs on Pinterest and never actually make the time to do them. Let me know if you want to see more posts like this! I haven't done anything like this in forever! Keep reading below to see what crafts I made!
*Note, I have been having to take these indoor photos at odd times of the day which is why they look different and not as high quality as usual. Bare with me! I have a full room your coming soon so stay tuned for that!
DIY Pom Pom Ornaments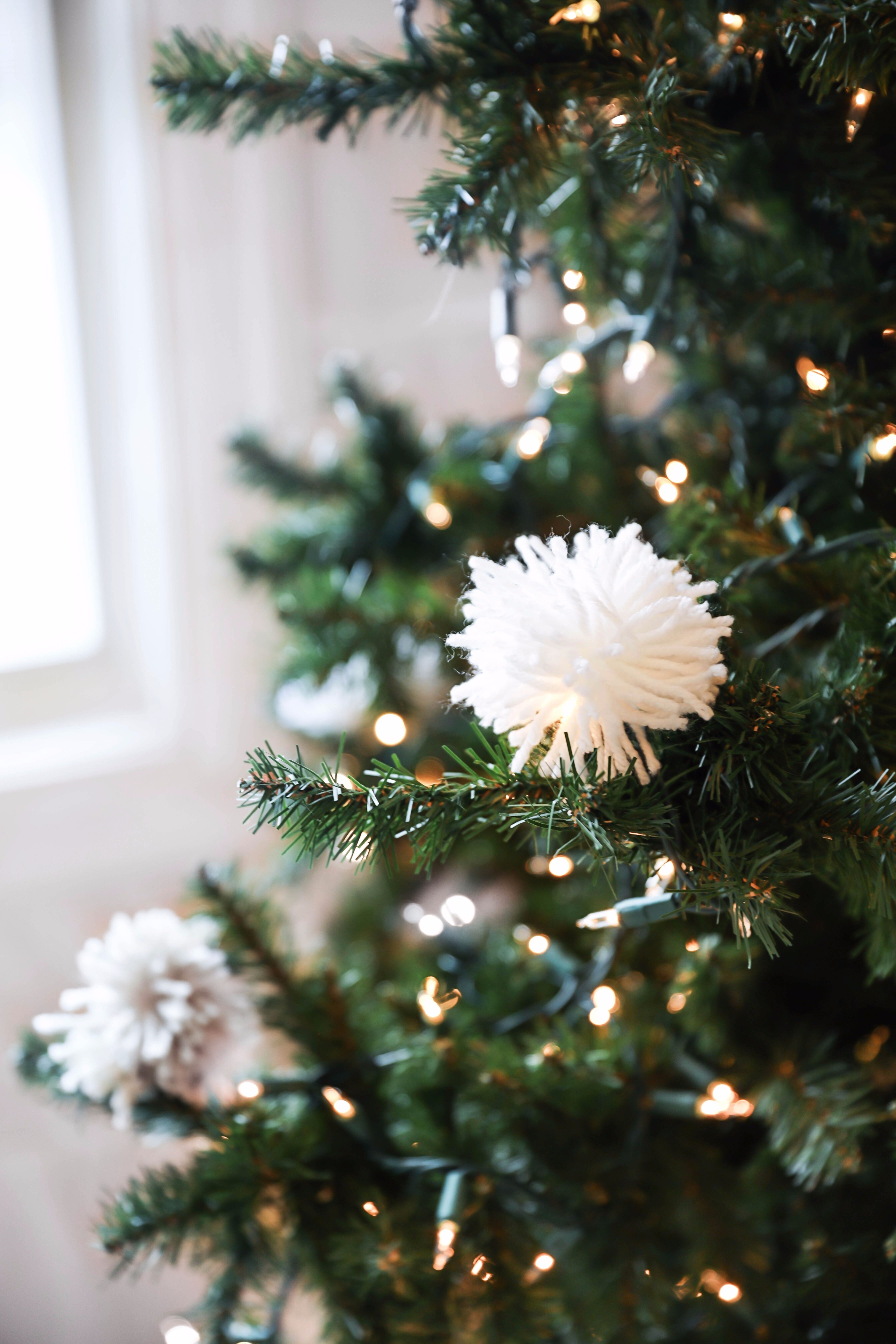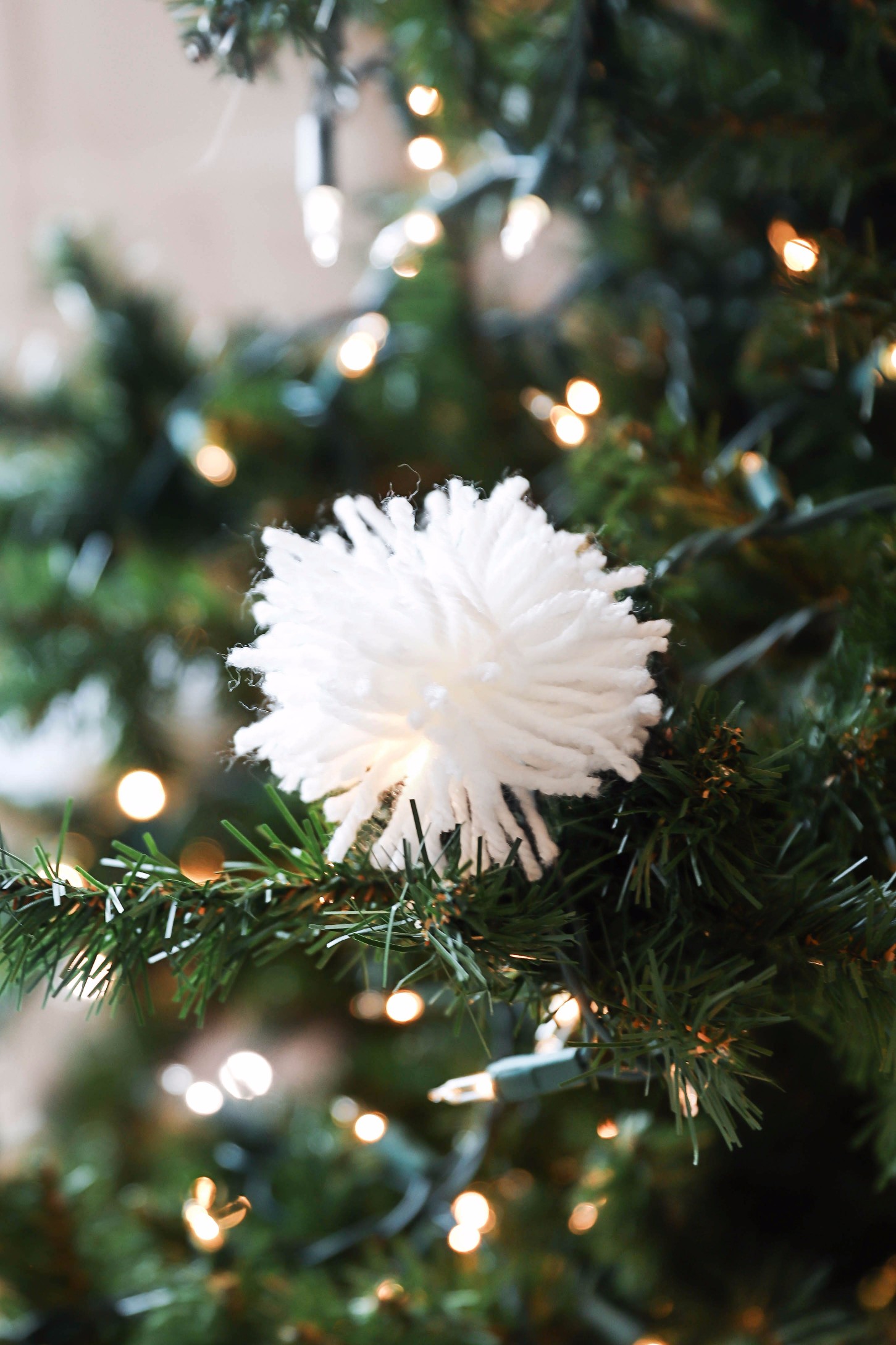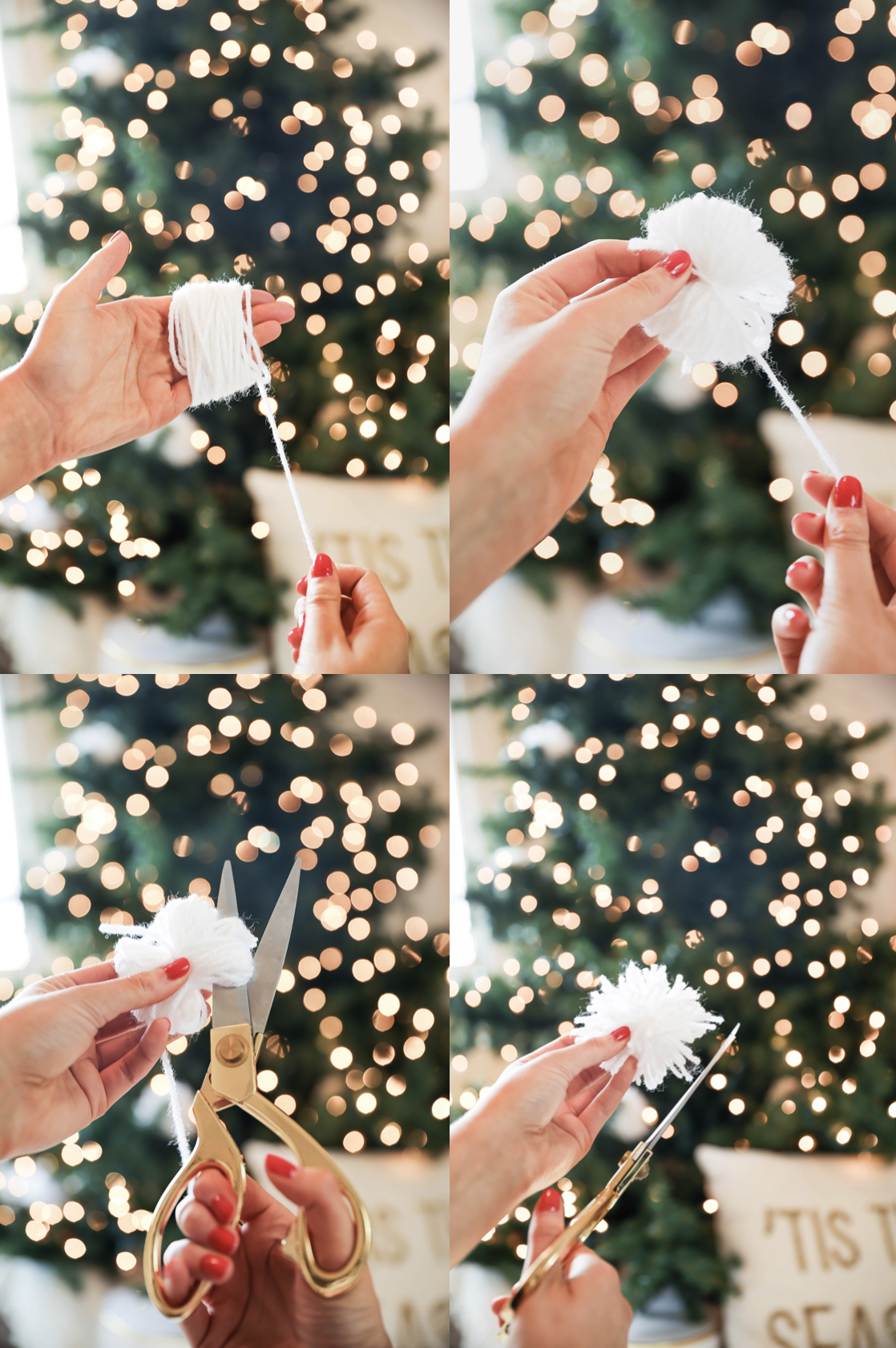 These pom poms are super simple to make. All you do is wrap yarn around your hand (I wrapped mine 50 times for this project) and then you tie a piece of yarn in the middle. Then you cute the loops and trim until you are happy with how it looks! Like I said above, I already had this yarn for these projects so I didn't want to go out and buy more, however, the thicker the yarn the better these pom poms look so I suggest buying some yarn thicker than this!
DIY Pom Pom Pillows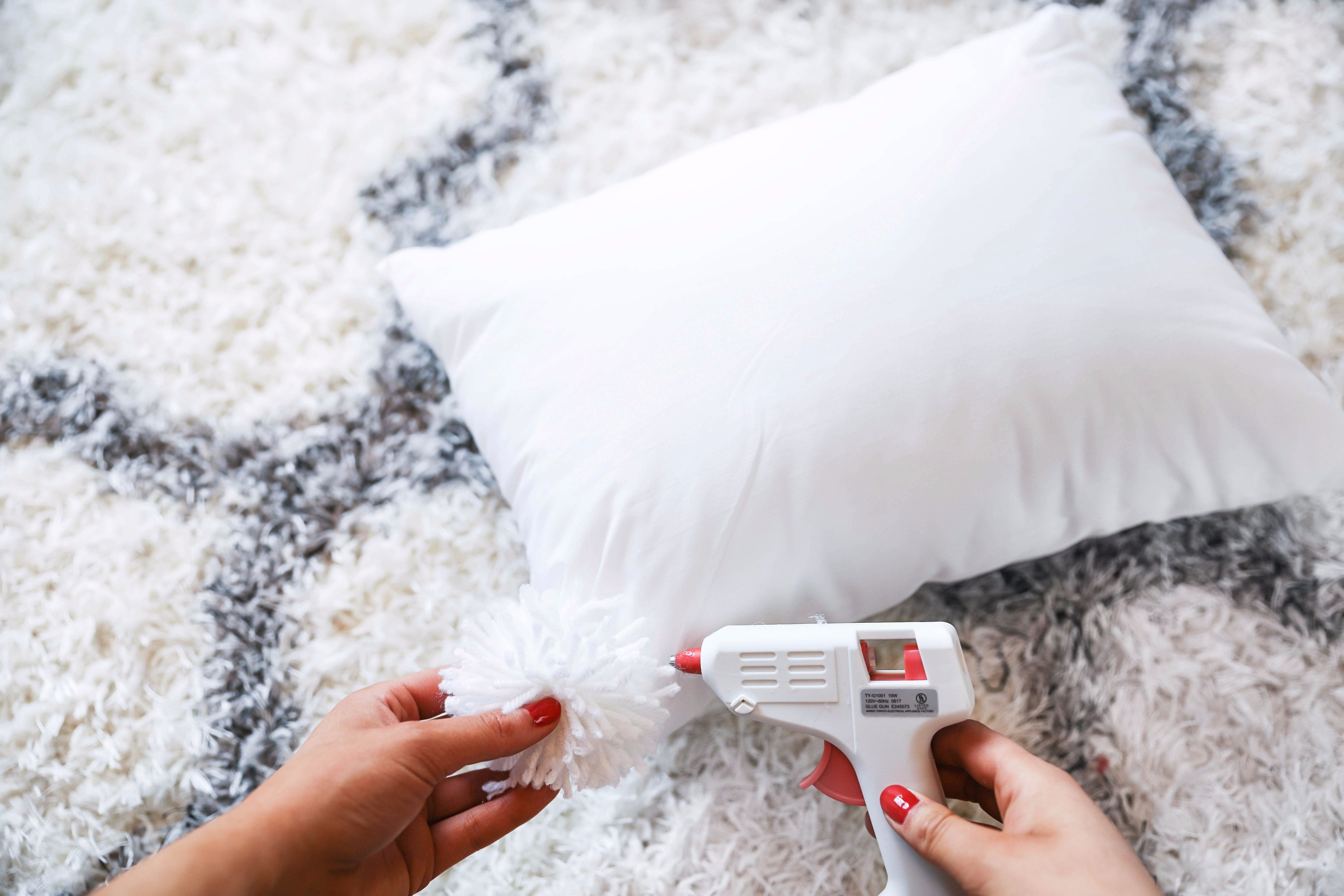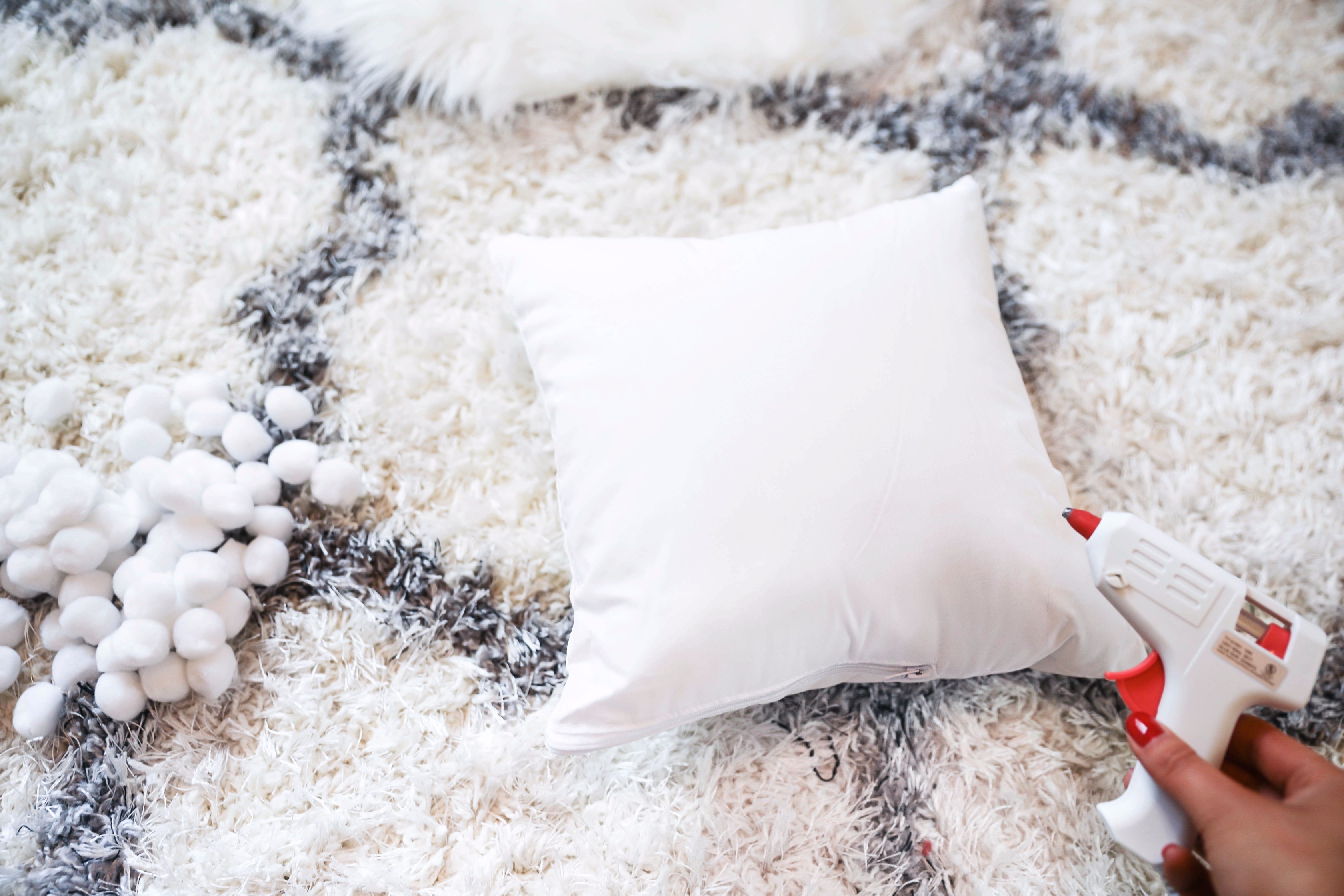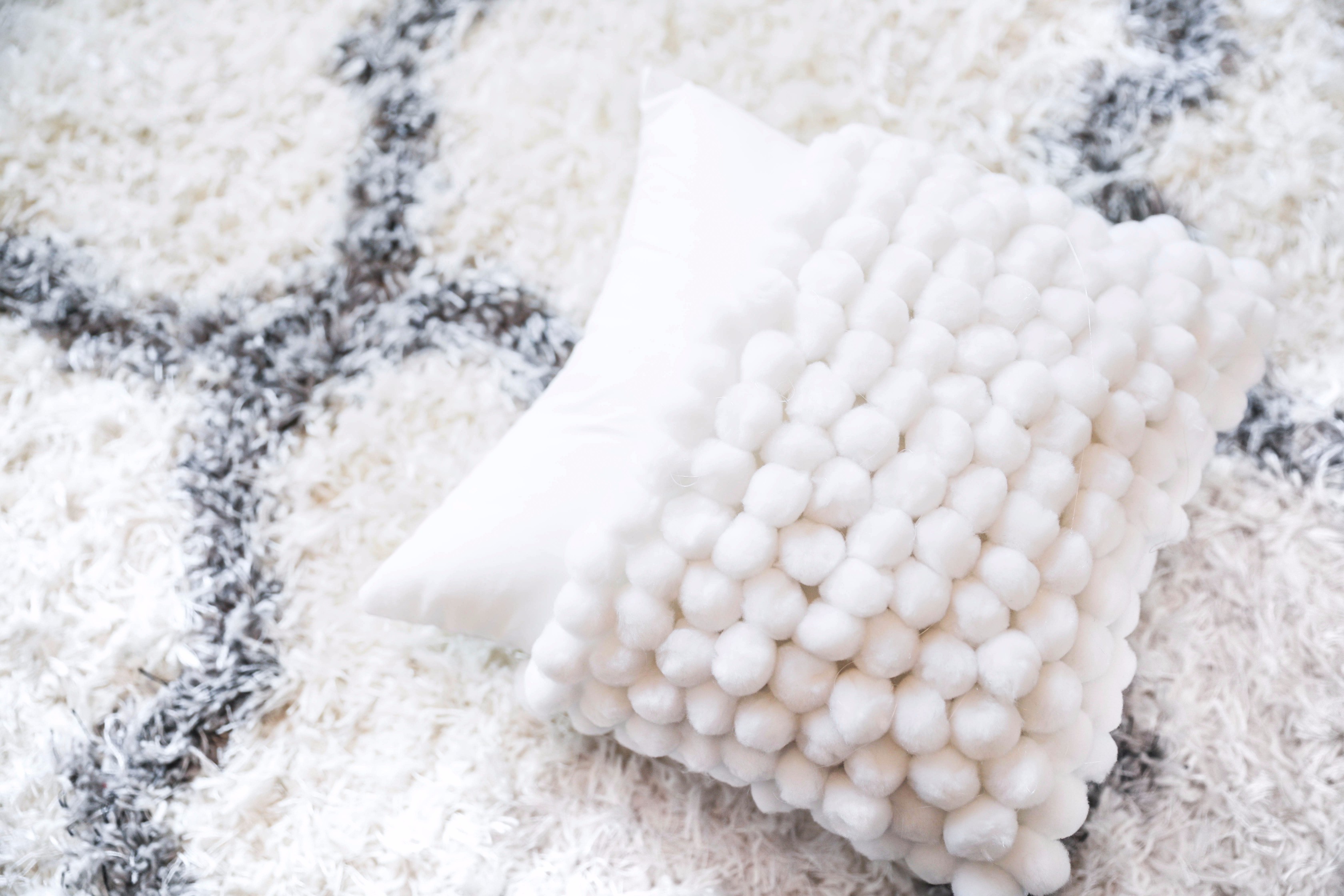 I made two different pillows to go under my tree that would match the ornaments on it. One was a pillow with the pom poms I made above glued to corners (it also would have looked cute with them glued all over the pillow). Then another with little pom poms glued all over the pillow! I love the look of pillows under a tree, it is sooo cozy!
DIY Pom Pom Garland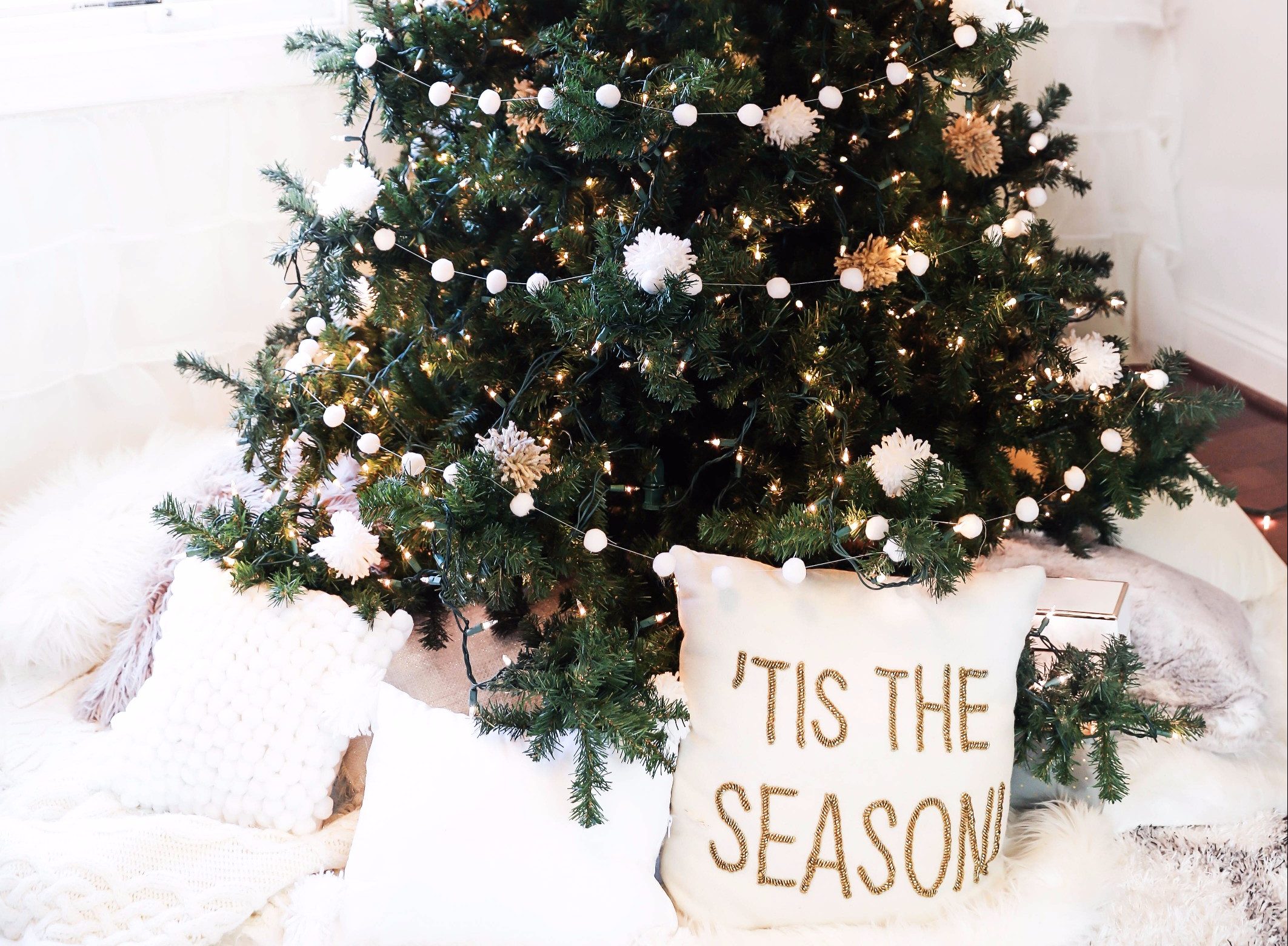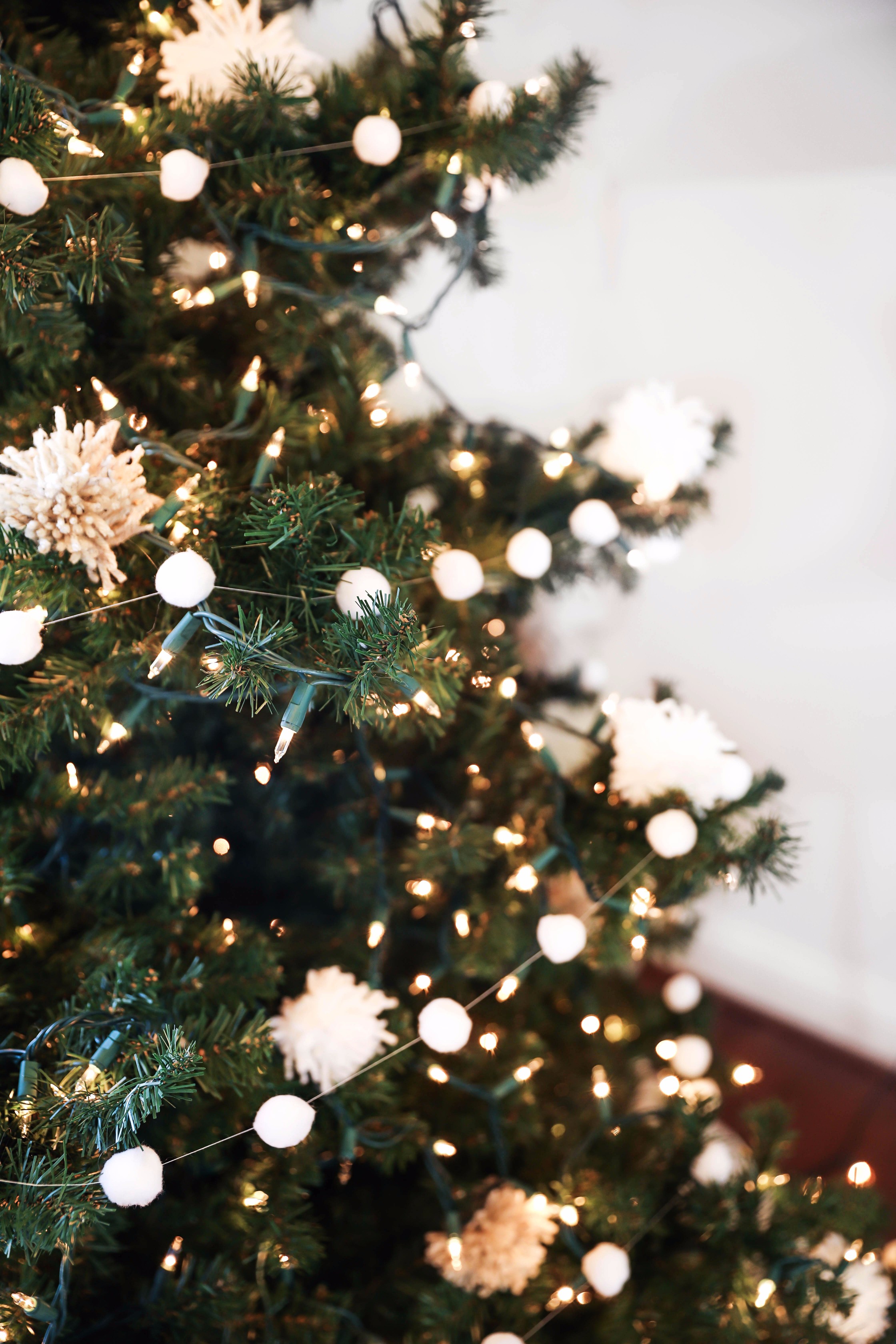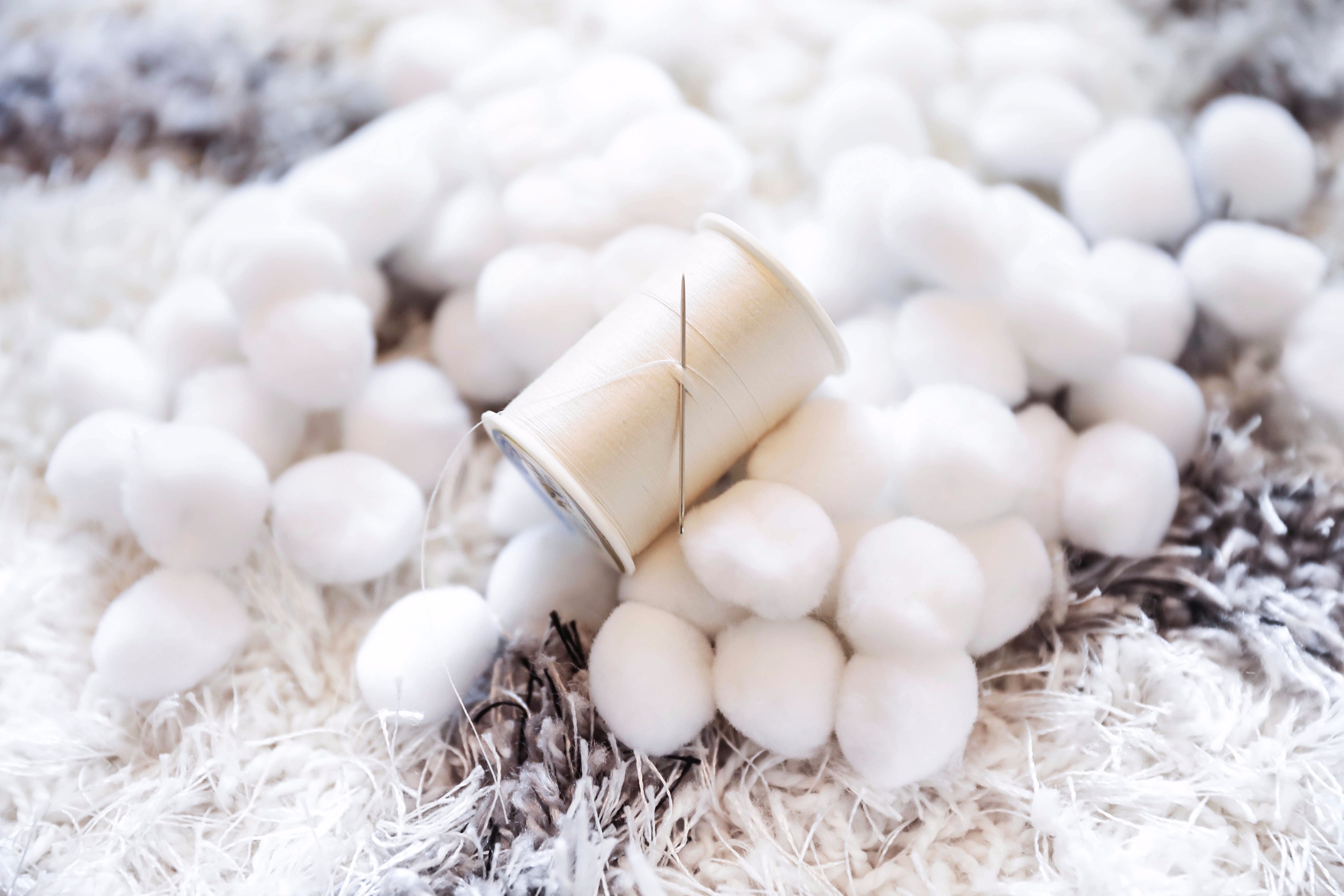 Lastly, I made a pom pom garland out of these smaller pom poms! How many times have I said pom poms in this post haha?! Anyways, I just took some needle and thread connected a bunch together! This was really easy and didn't take as long as I thought it would!
xoxo,
Lauren Emily Lindmark
Copyright © 2017 dailydoseofcharm.com