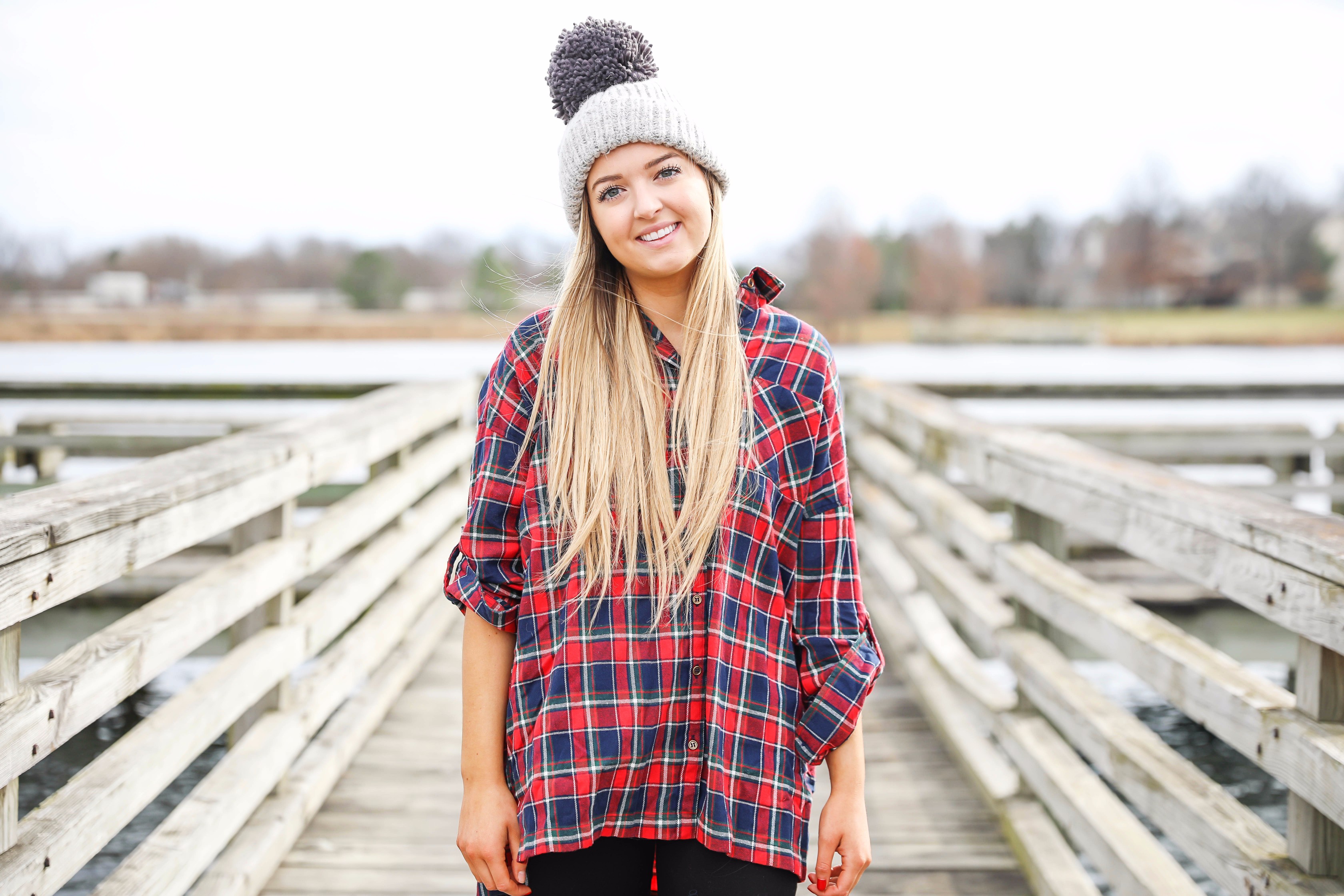 The Outfit that Makes me Want to Go Camping! | Flannel OOTD
AH doesn't this outfit make you want to build a fire and pitch a tent?! I don't know what it is about flannels, but they make me feel like I am camping haha! I haven't been camping since I was a little girl though, but when we go to our lake house we always make fires so at least I get my fix of that. I am a pretty good fire starter if I do say so myself! I love the outdoors so I want to put it on my bucket list to camp next year! I need to make a Pinterest board with some tips because I am not even sure where to start…
I've had this flannel hanging in my closet for a few months now and I finally threw it on yesterday! Sadly, it's sold out. However, I think most flannels are really similar so I linked a ton below that are cute! I really want to buy a KJP flannel because I love Kiel and Sarah! Has anyone tried theirs? They are just so adorable!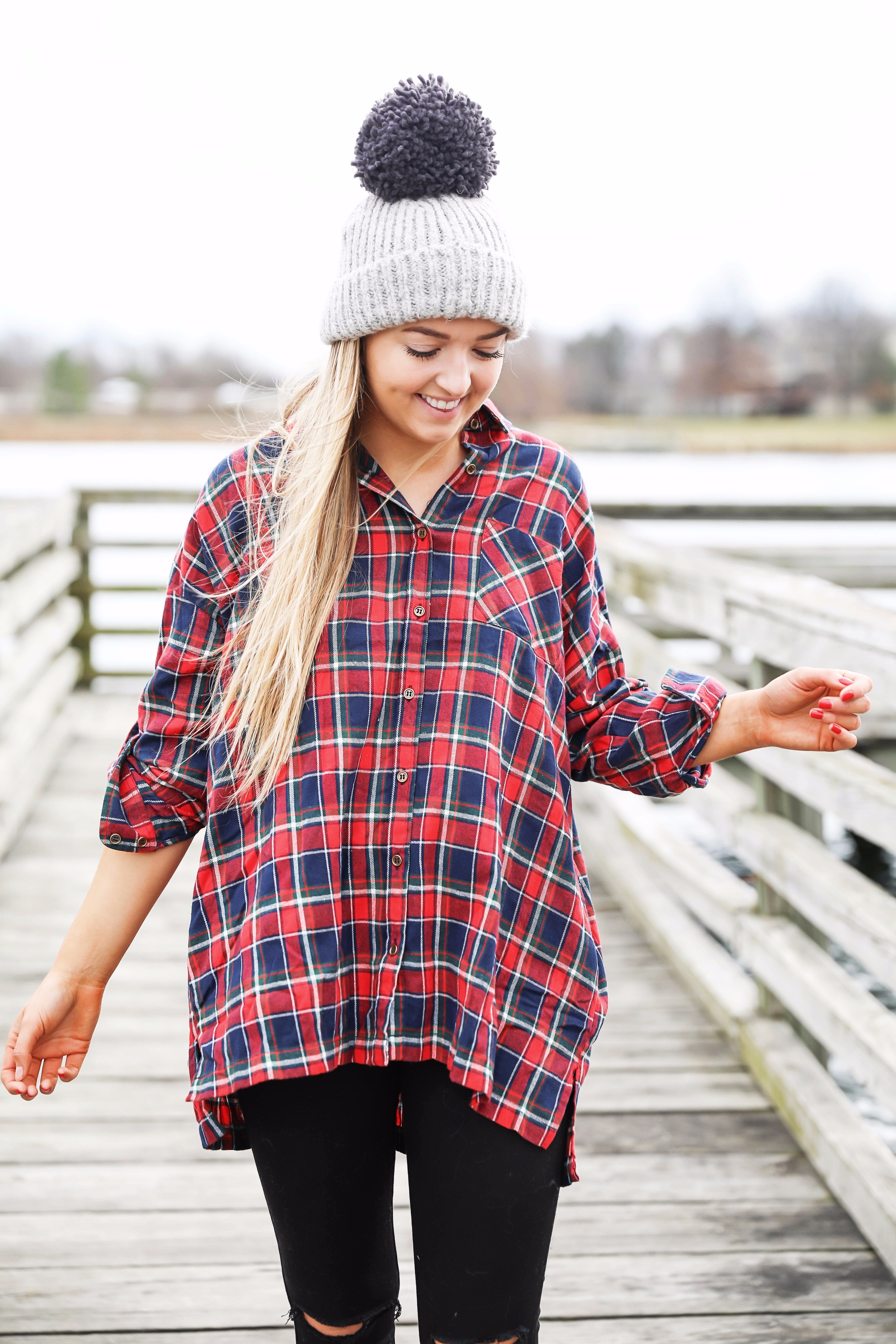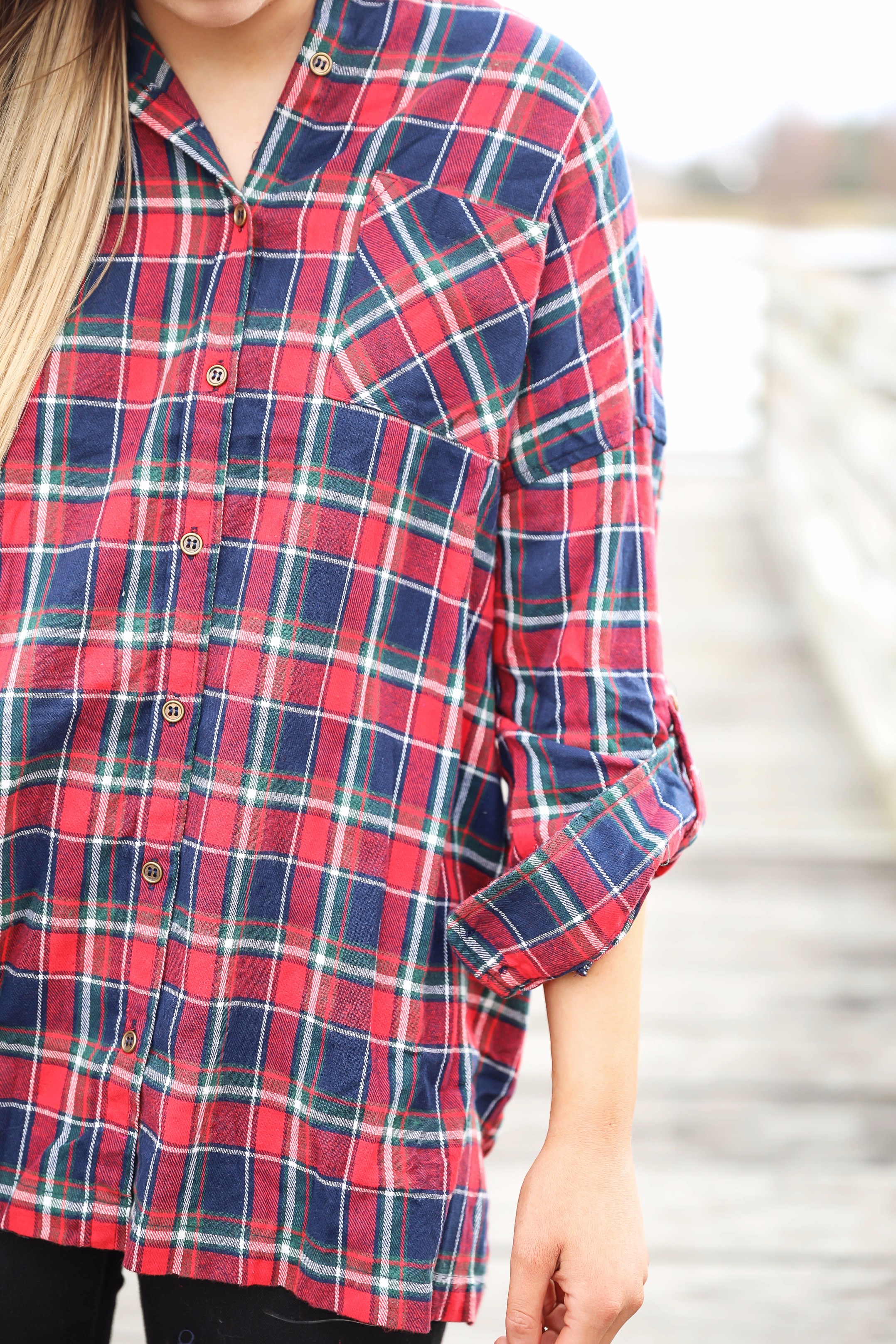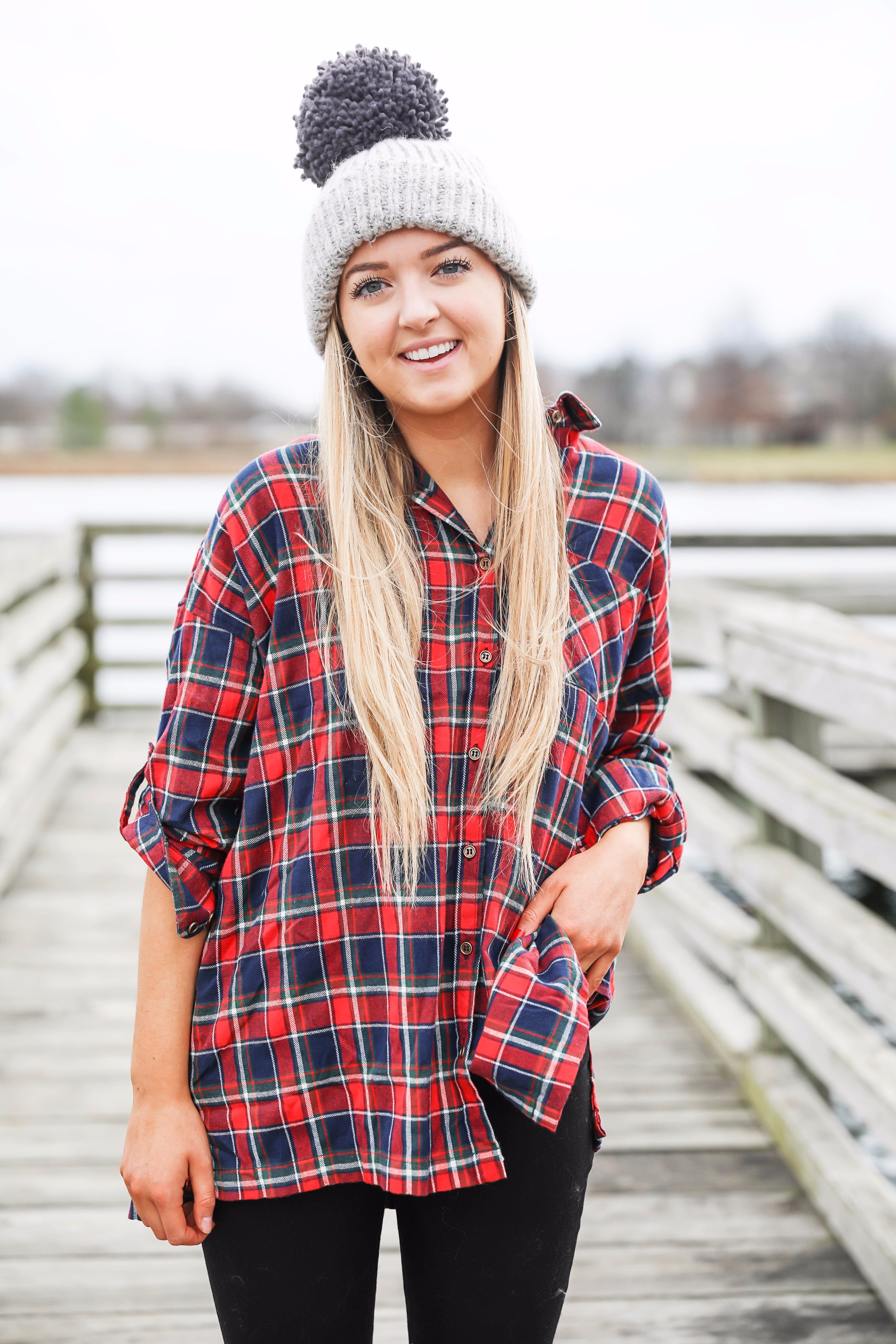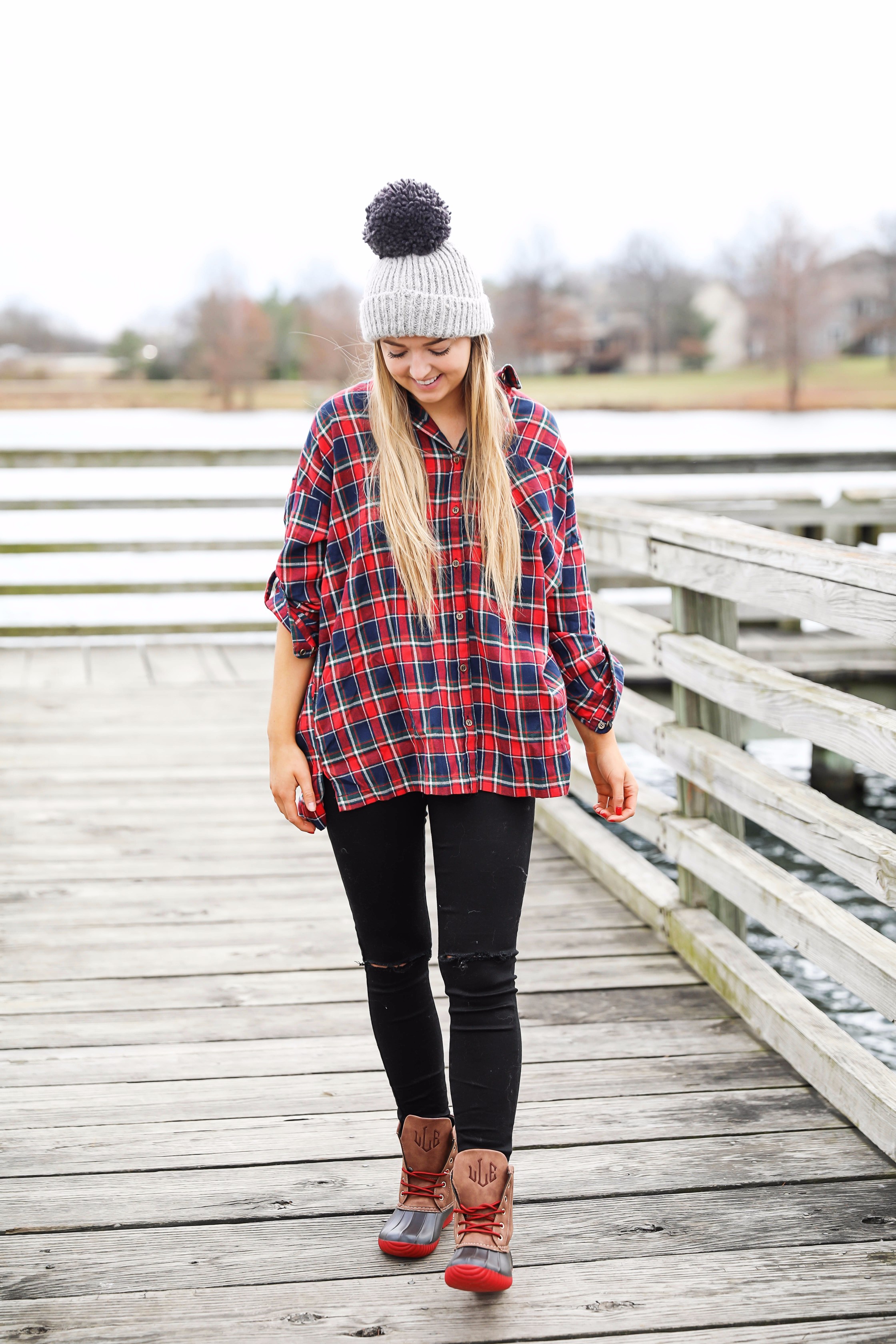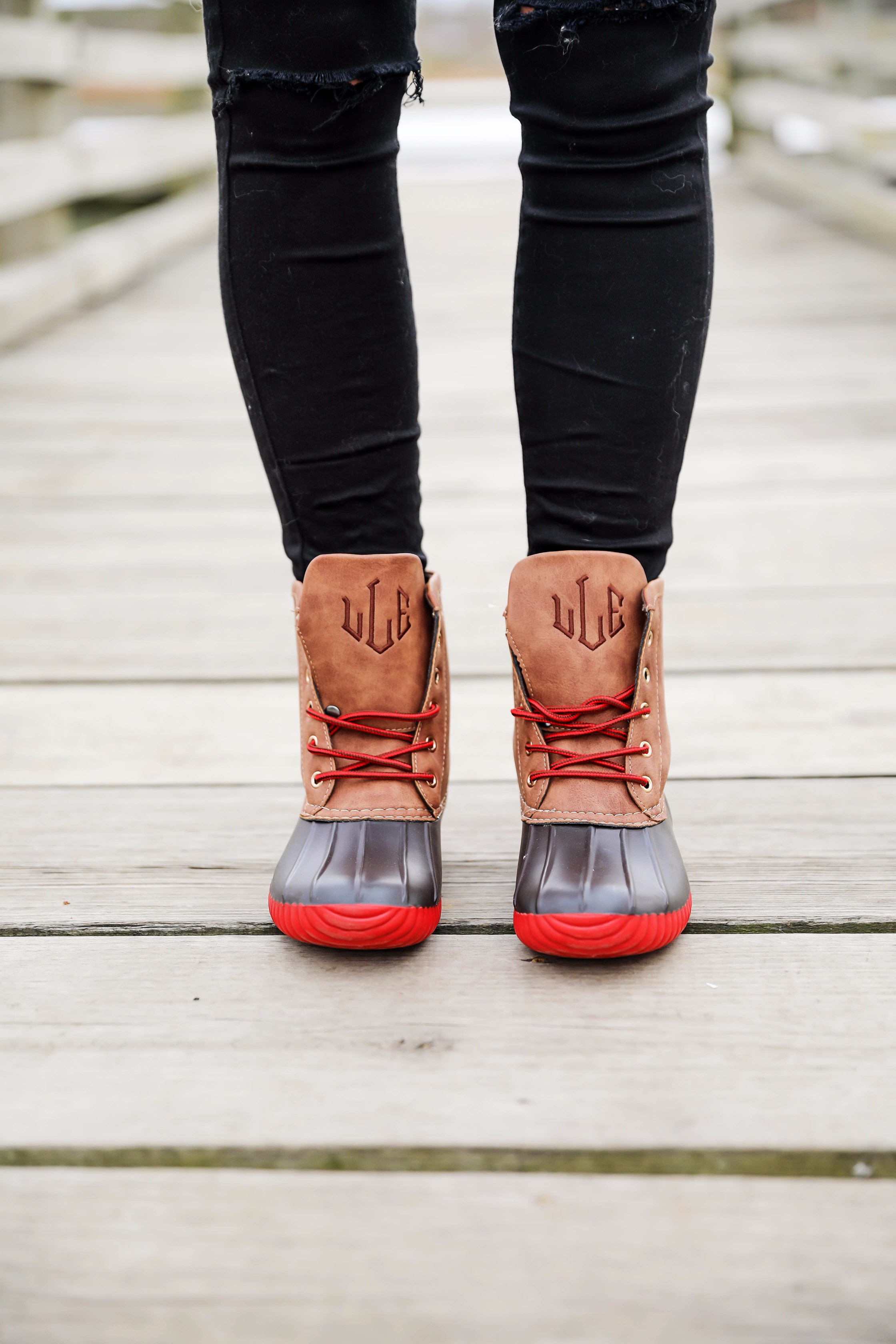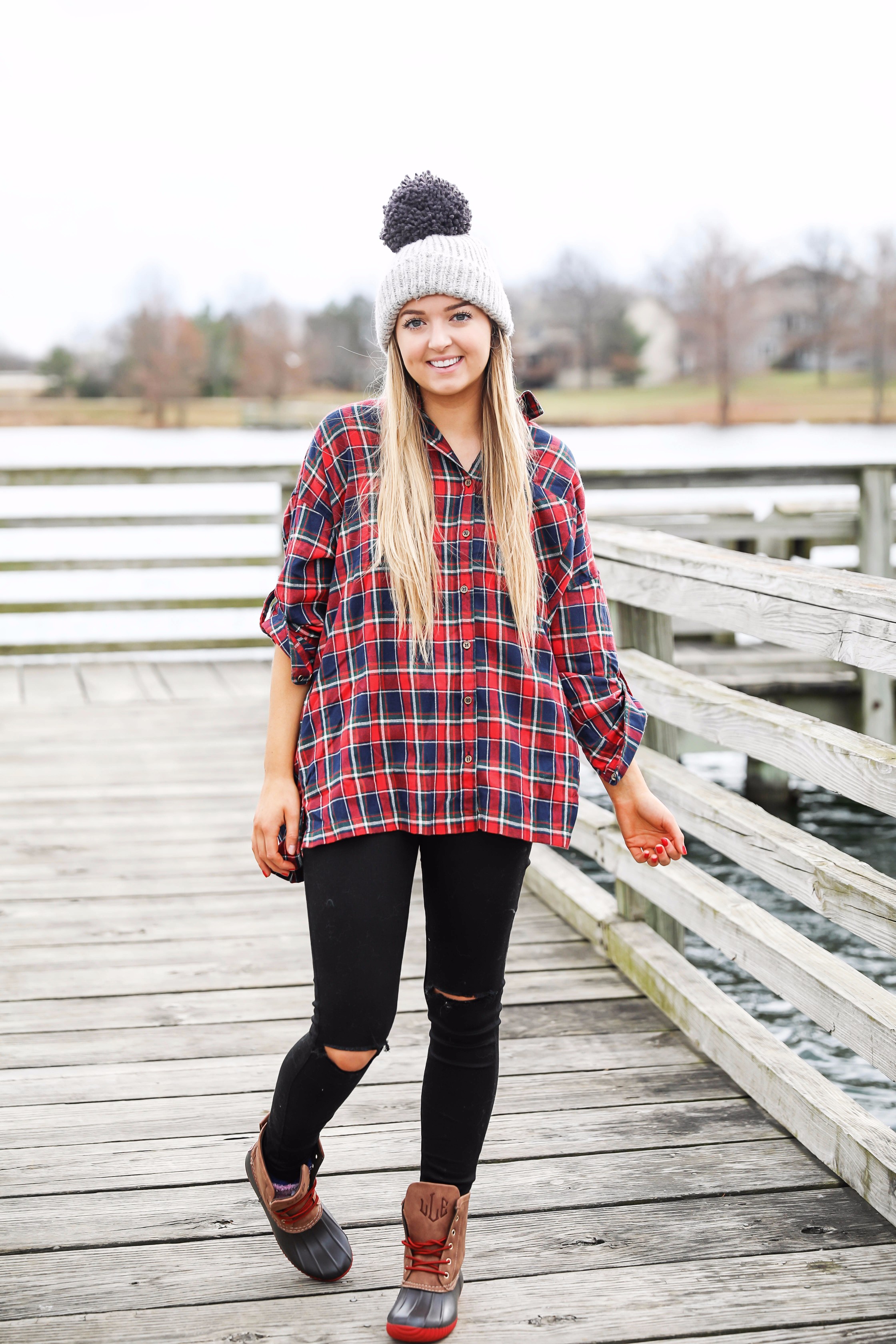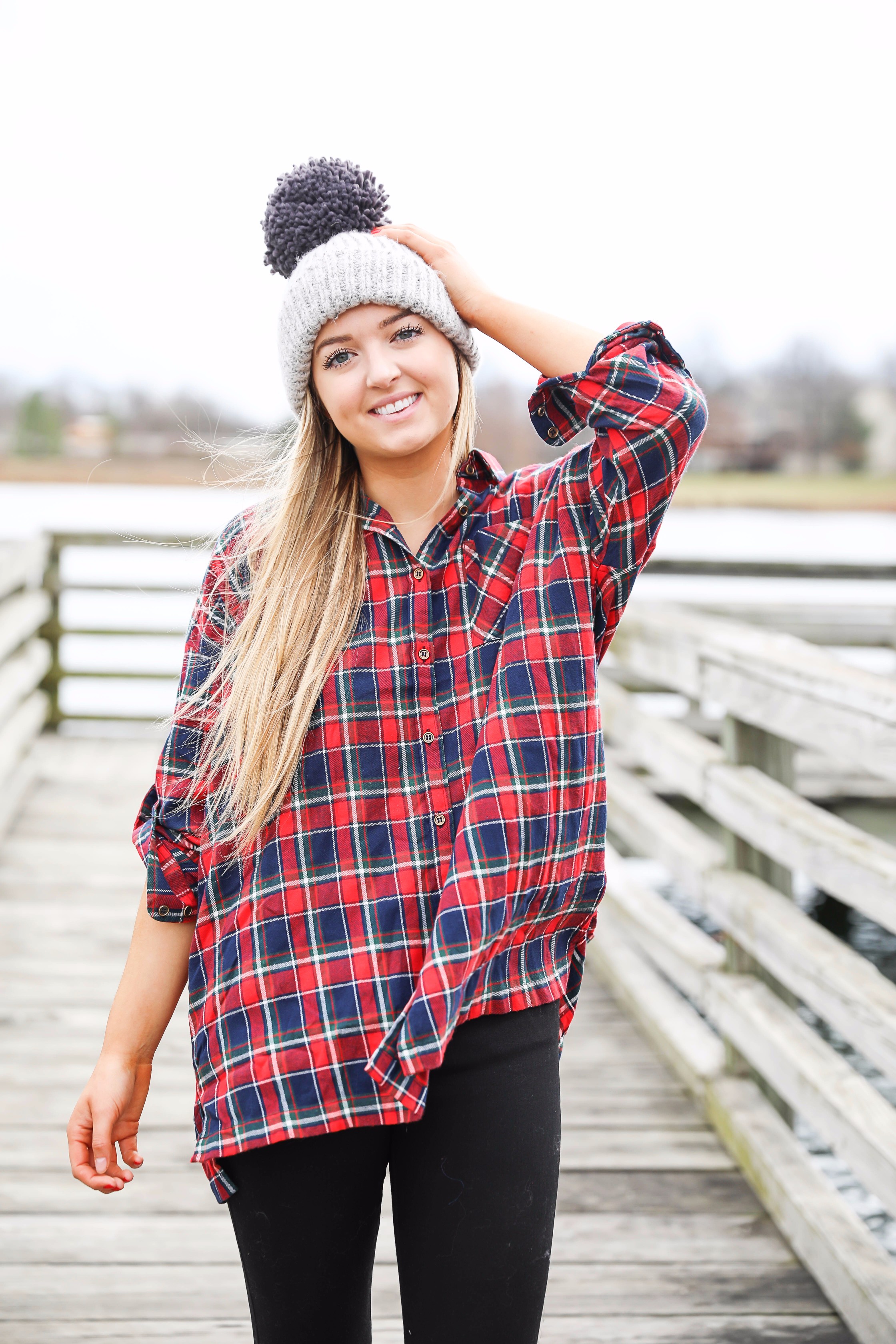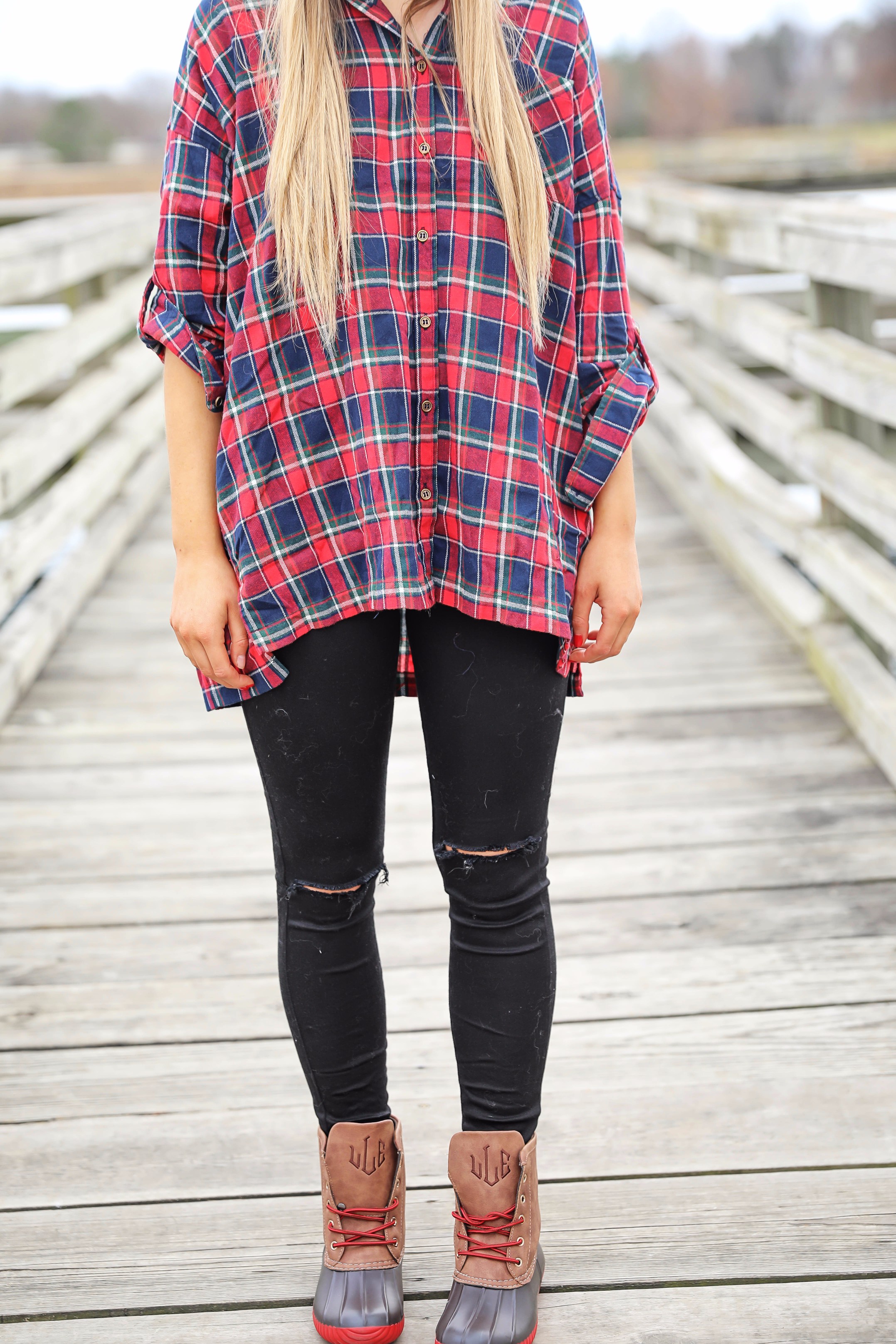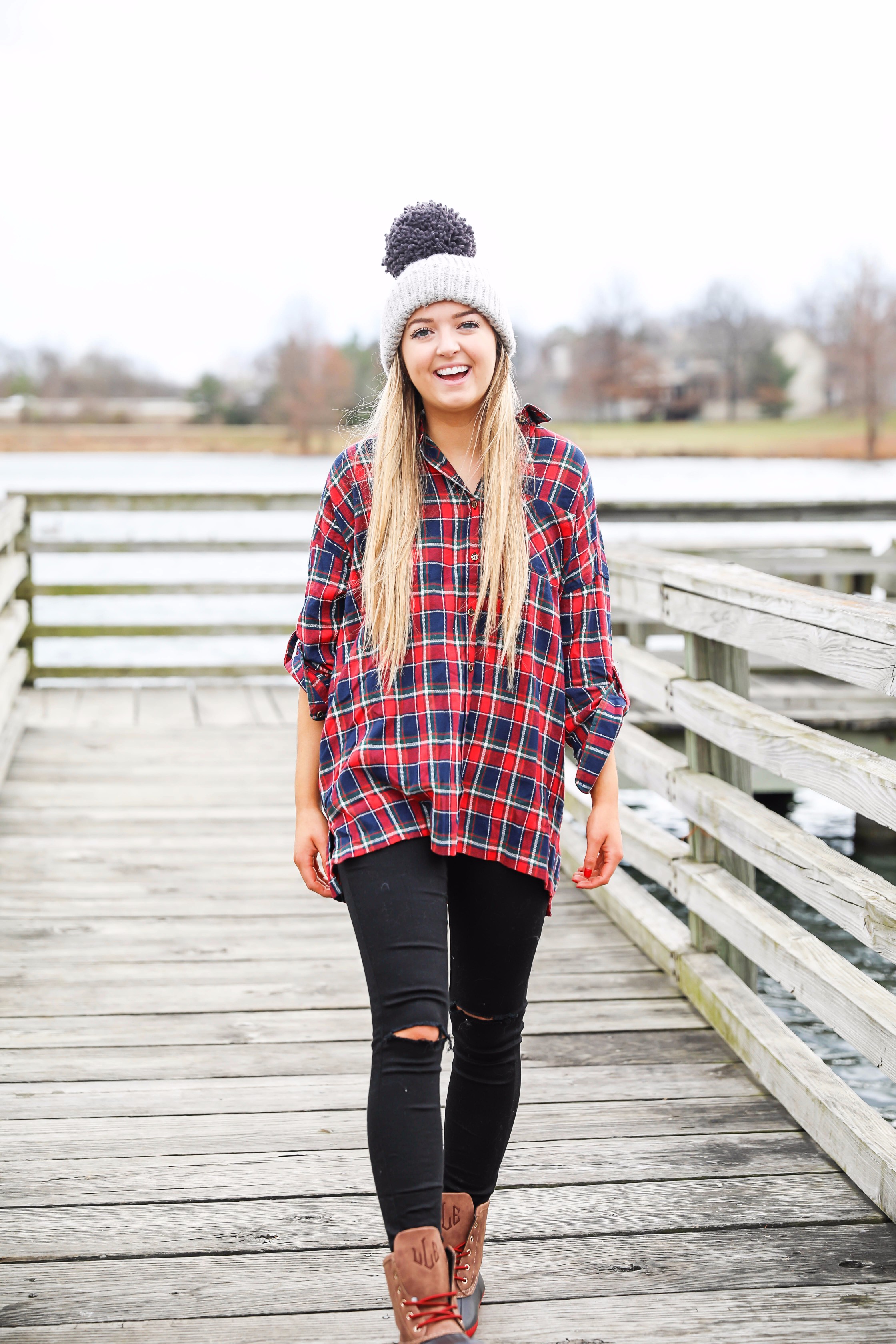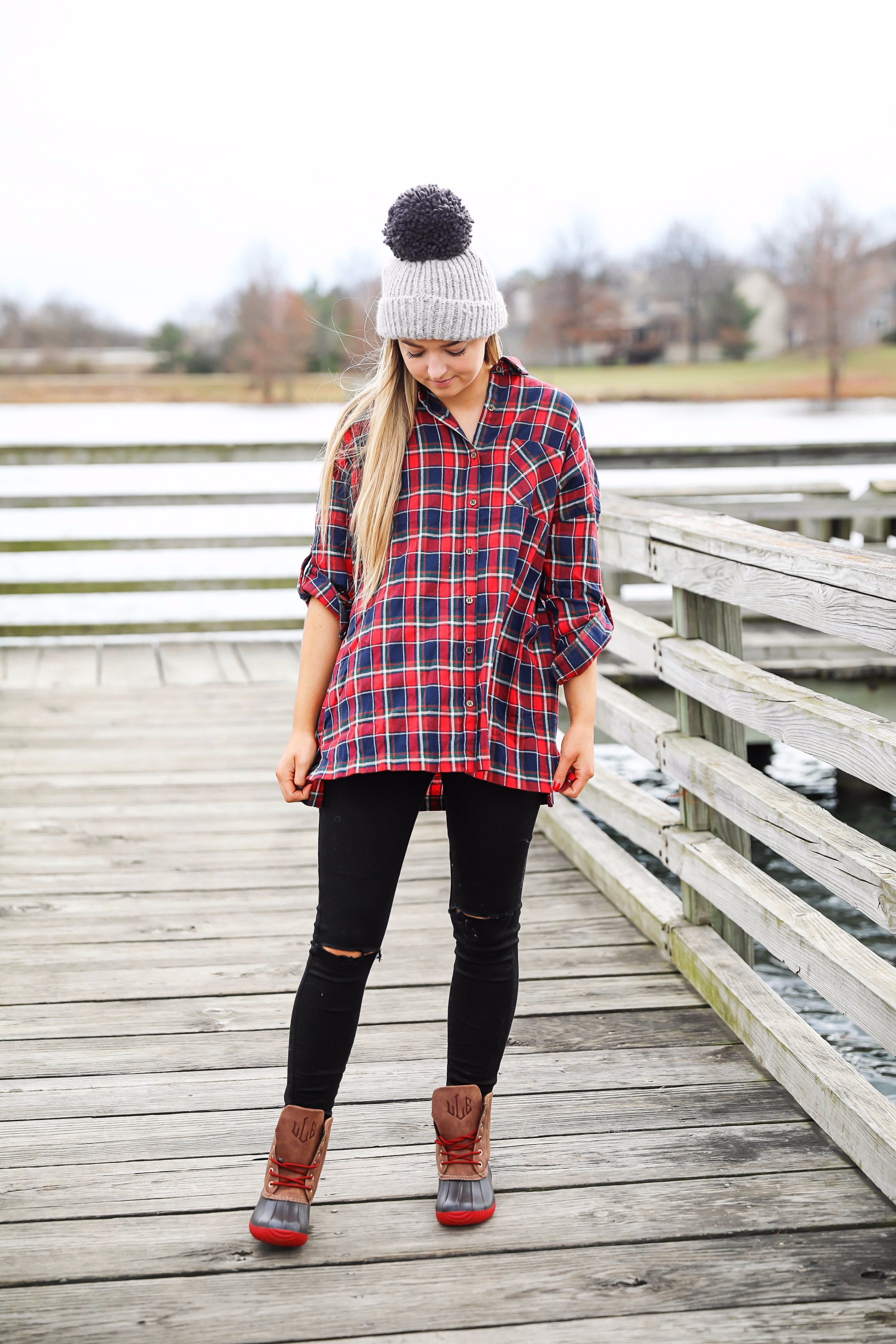 | Flannel (sold out, I linked a ton of similar cute ones below) | Black Ripped Jeans (c/o) | Monogrammed Duck Boots ( ON SALE c/o) | Beanie (more colors here) |
It was EXTREMELY windy yesterday all day and I am surprised I could even take these photos! Even as I am writing this I have my window open and there are gusts of wind that are so loud that keep blowing through – I can't remember the last time I heard wind like this! I didn't mind it because it was also 55º – but I am not ready for this kind of wind when the temperature drops again because then it is just brutal. Y'all will be seeing a lot of coats on my blog this winter if our local weather man's predictions are correct because I think it is going to be really cold.
Speaking of weather, I went back through some of my old blog posts today and found a few I took in the snow last year. It made me crave snow soooo bad! I almost planned a spur of the moment trip to Colorado, but I decided to hold off and plan one for January. I just want to frolic in the snow haha! Is it snowing yet where you live?!
I paired my flannel with my favorite ripped black jeans that Mott & Bow sent me. They actually sent them to me as a PR gift months ago and I have no idea how they are just now making it on my blog because I love them!! They are the only black jeans I own because I donated my other pairs after I got these. They are such good quality and the rip in the knees are in the perfect place! I am also wearing the monogrammed duck boots Marley Lilly sent me to promote their Black Friday sales. I think these are sooo cute! I want another pair!
More Cute Flannels:

xoxo,
Lauren Emily Lindmark
Copyright © 2017 dailydoseofcharm.com