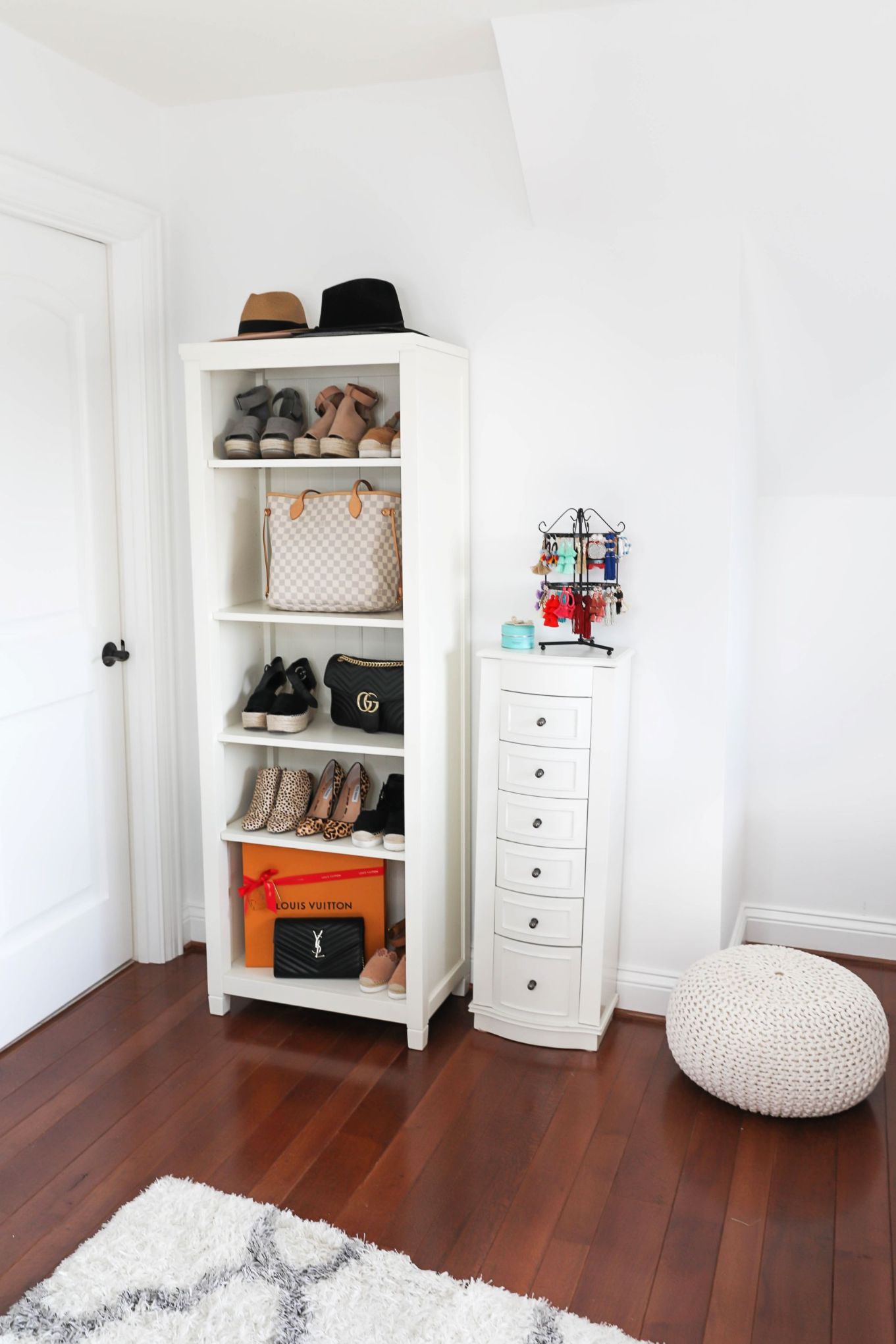 How I Organize My Jewelry + Current Favorite Earrings
Hi I'm Lauren and I am addicted to buying jewelry, but forget to wear it. Haha has anyone else ever been in my shoes?! I always used to be this way until I figured out the secret – you need to put your accessories where you can see them! One time I got a YouTube comment that said I was a "cringy brat" because I said in the video that I forget to wear my nice jewelry. The fact is, we are all busy. So when I am running out the door, my first priority is not to put on a cute pair of earrings – even if they mean a lot to me.
I have had a really cute jewelry armoire for awhile now, but for so long it was a TOTAL MESS. I had so much jewelry in there that I had kept for years and not worn. So I just got stressed out when I opened it! Ever since I cleaned it out and re-organized, I have loved wearing accessories even more! So in this post I am going to show you how I organize my jewelry, plus give you some fun organizational options & a roundup of my favorite earrings at the moment!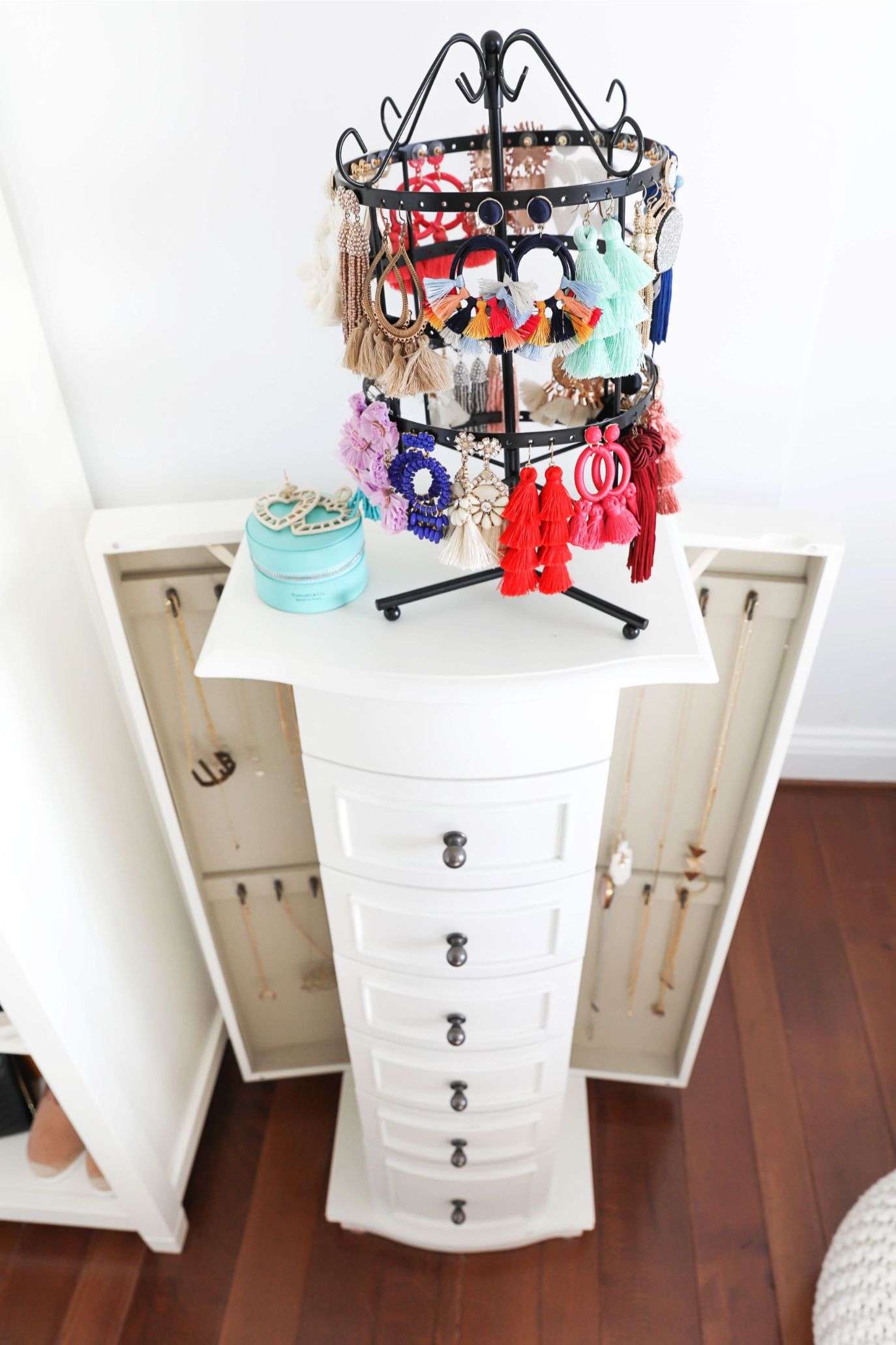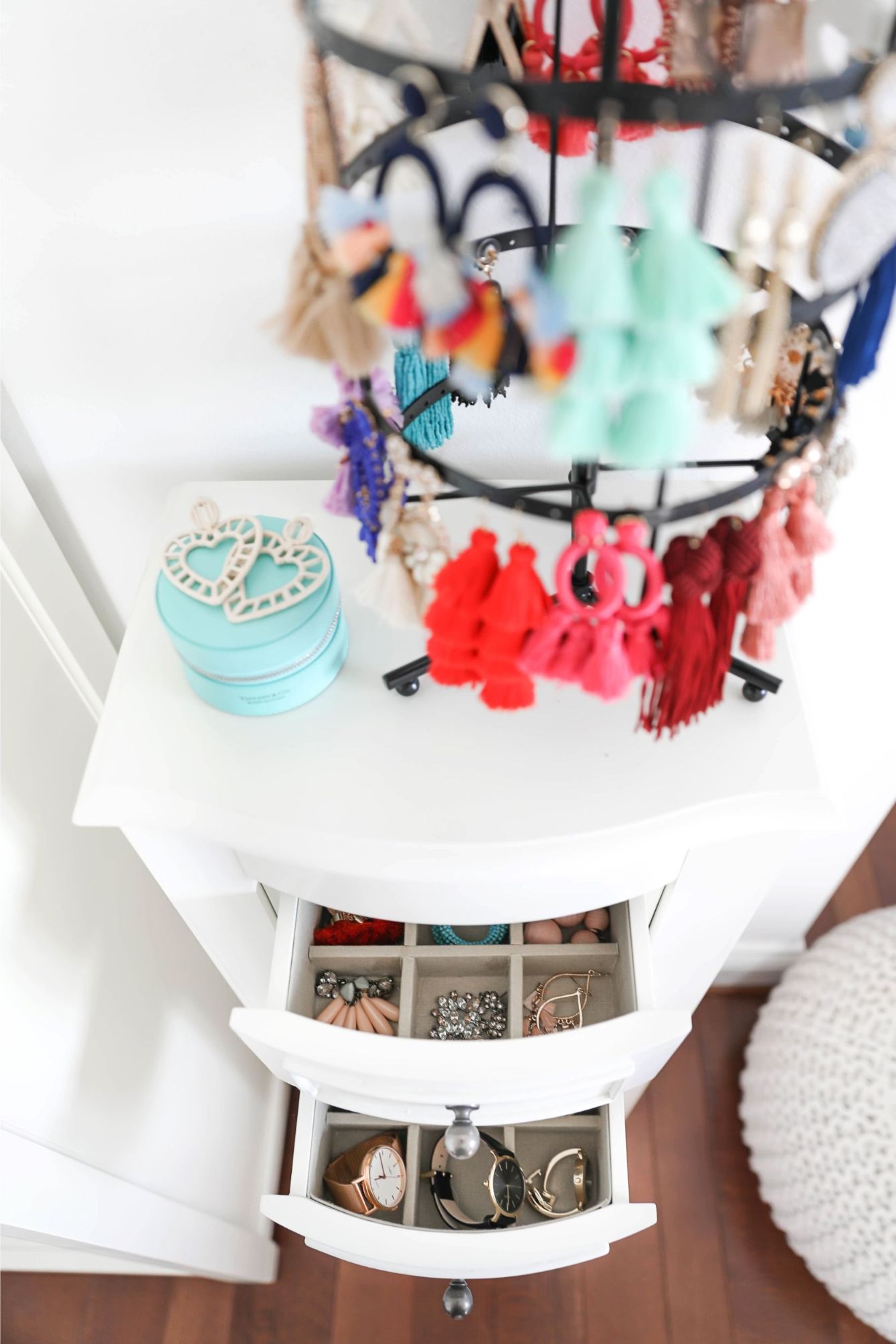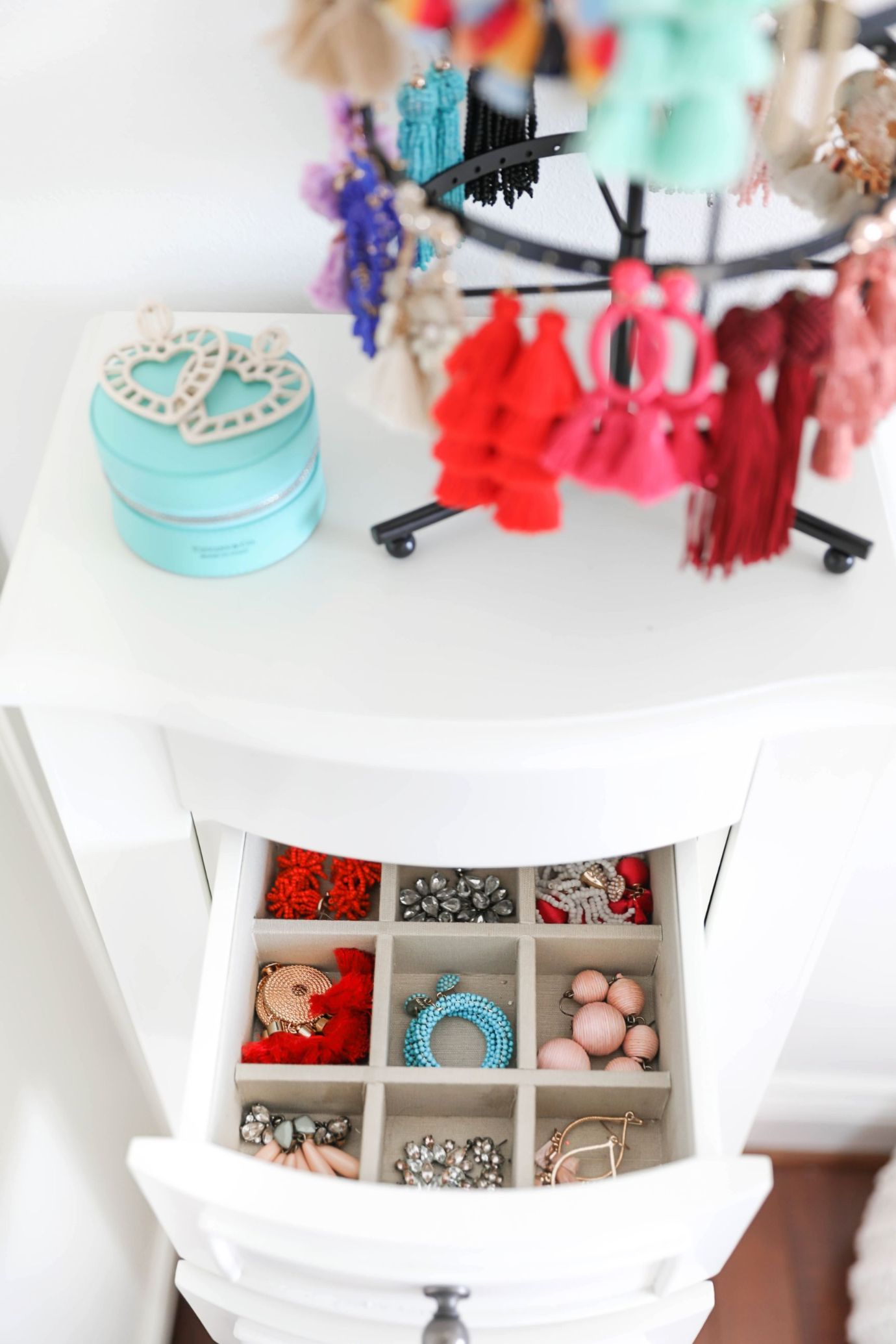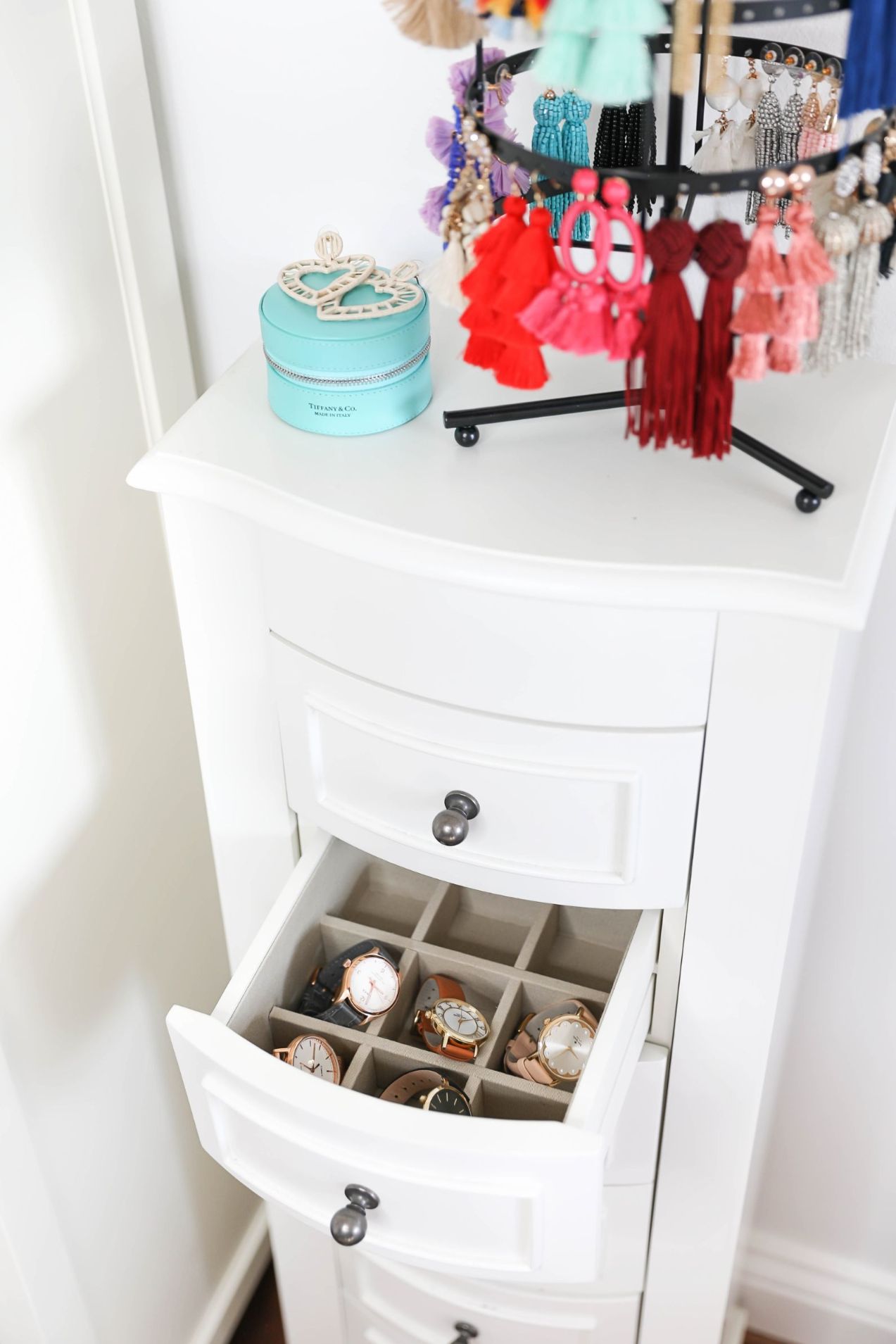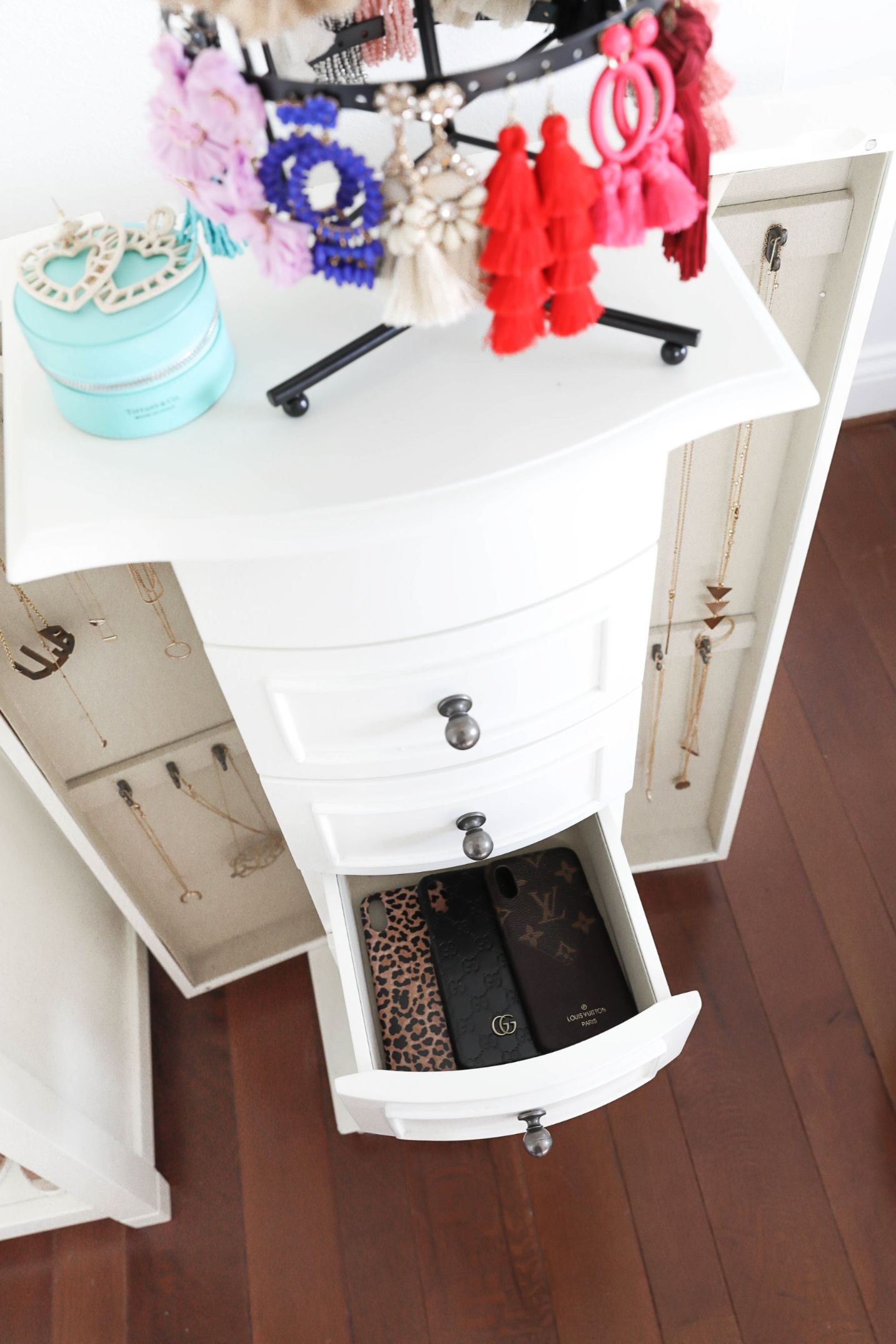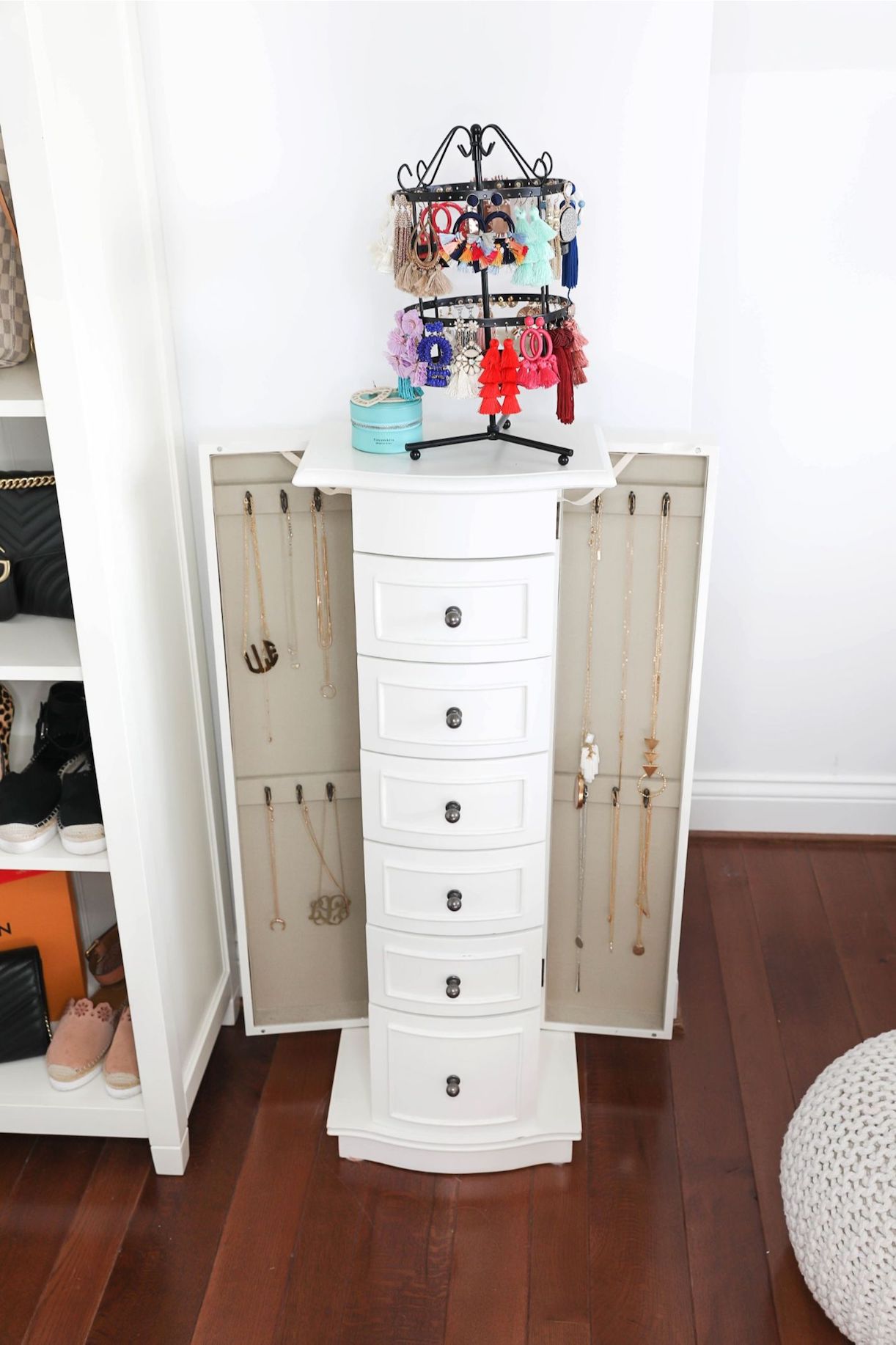 My jewelry armoire is the best! I got it from PB Teen as a birthday present years ago, I love that it opens on the side you so you can hang and see all your necklaces, plus it has so many drawers and top that opens for even more organization. The trick is keeping it organized haha! I also just got this cute earring holder to display my earrings! Now I am going to show you some of my favorite earrings at the moment!
I buy most of my earrings and jewelry from Bauble Bar, Target, and Nordstrom! All the phone cases featured are from Amazon and Etsy!
current favorite jewelry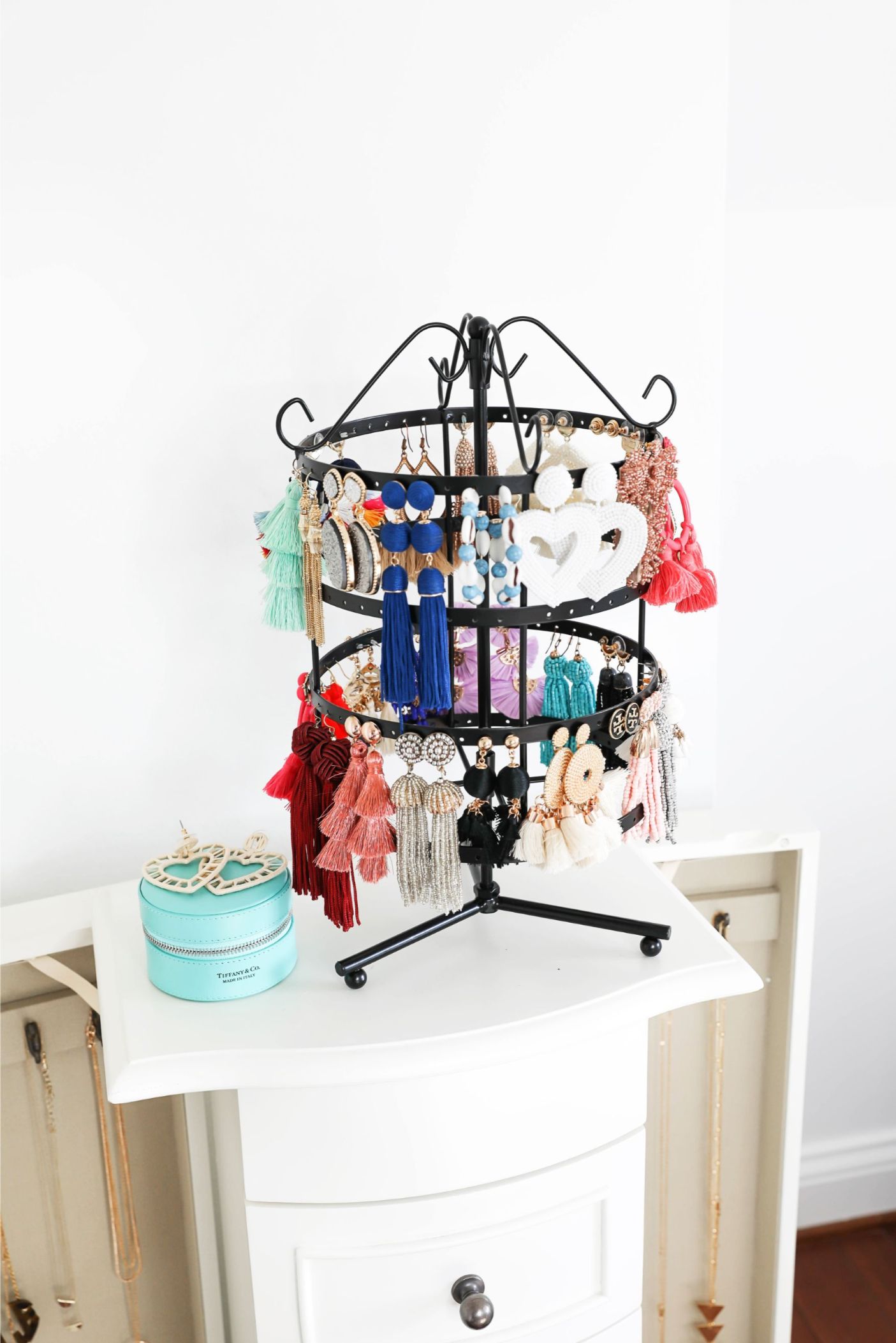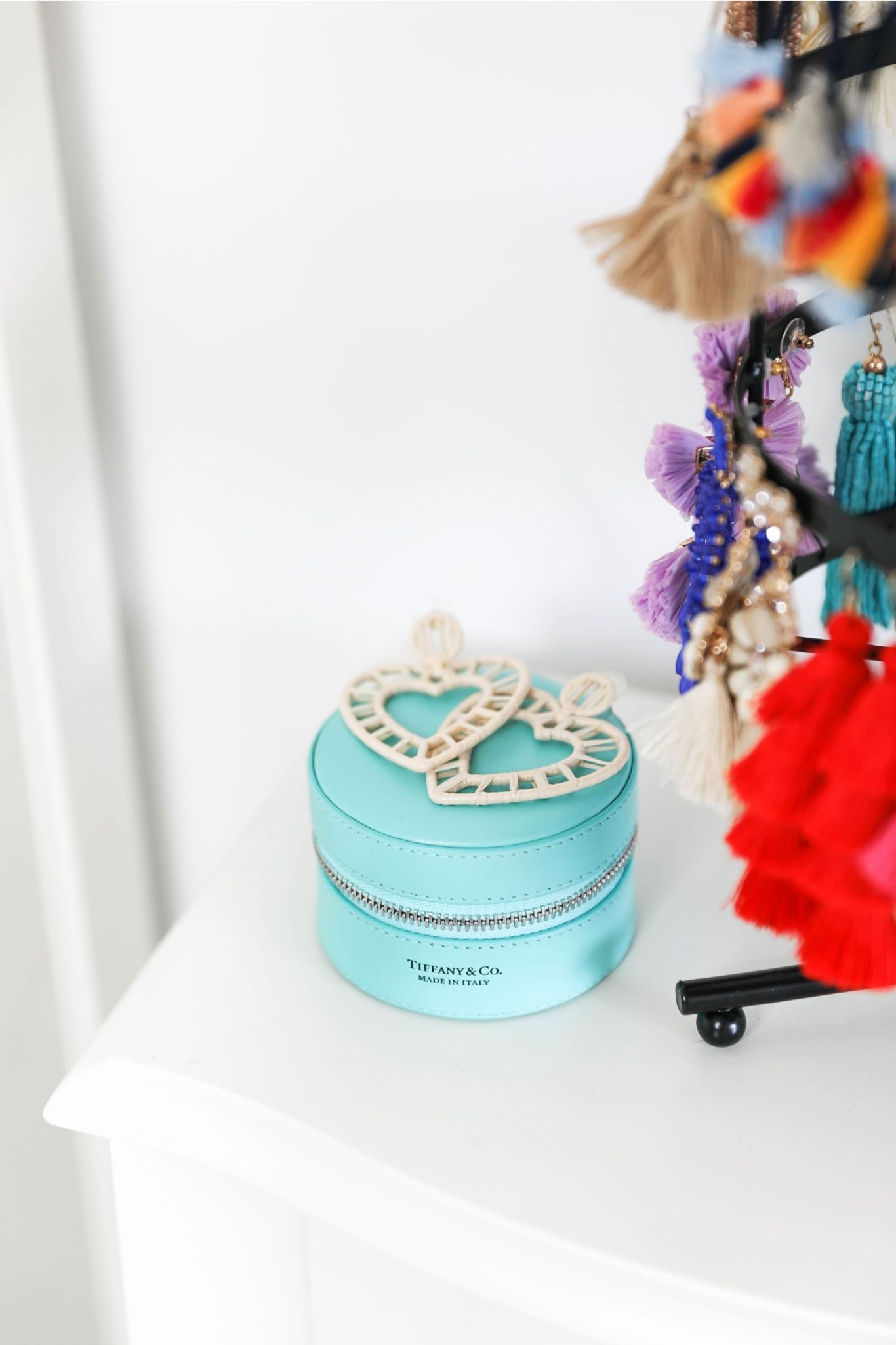 *click on the earrings below to shop + they come in more colors*
I decided to also round up a few cute necklaces that I found while browsing, comment below your favorite places to buy jewelry!
xoxo,
Lauren Emily Lindmark
Copyright © 2019 dailydoseofcharm.com