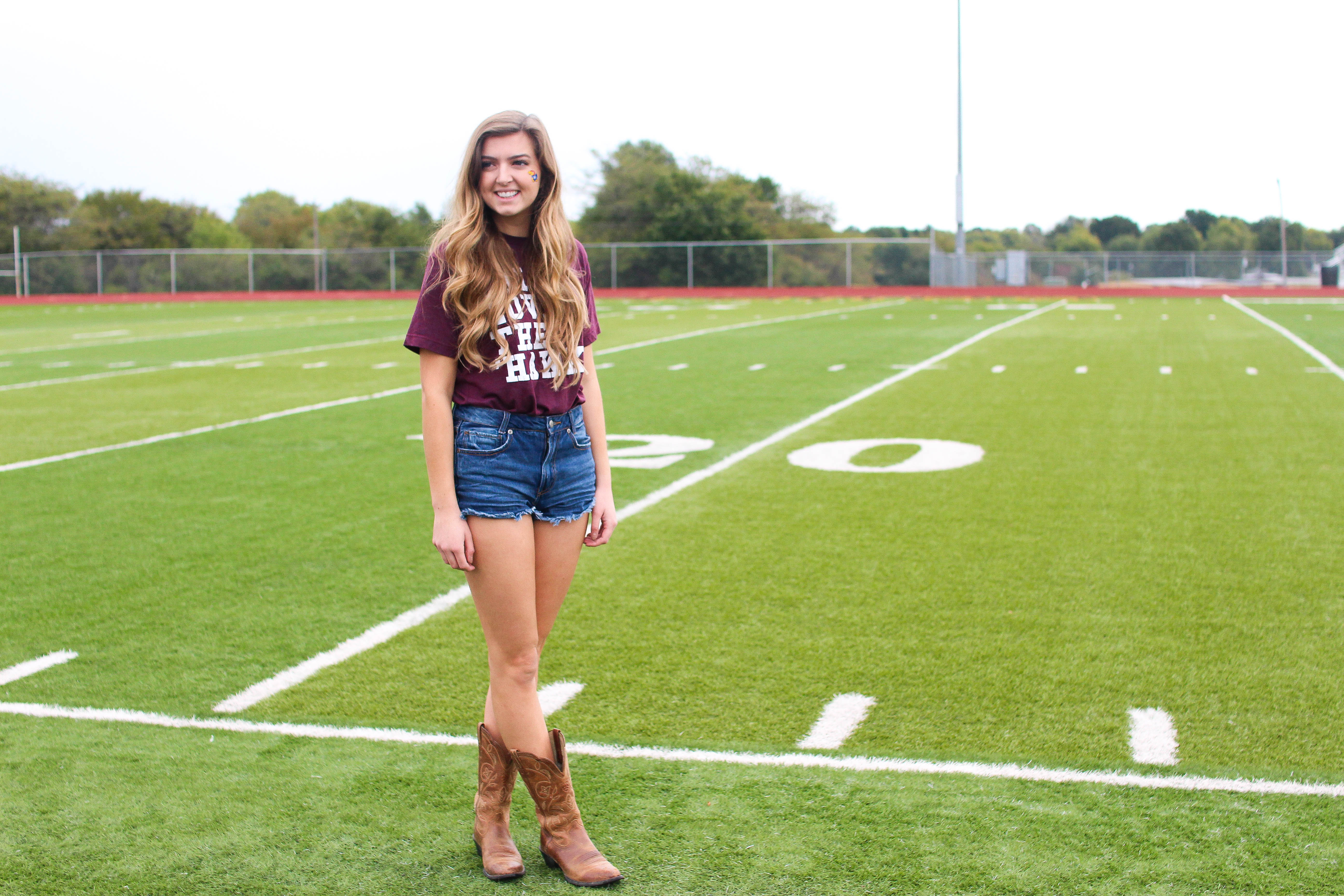 How to Rock Your School's Colors | GameDay Lookbook
Football season is one of my favorite times of the year! Not only is the weather getting cooler out, but I love how everyone comes together for parties, tailgates, and games! Deciding what to wear for games can be tough, but I wanted to make it easier for you by putting together a few different looks!
Disclaimer, I go to school in the midwest. I know in different parts of the country the attire is different, but these looks can still work for casual get together's or just going to class so you should definitely keep reading!
Here are three different looks that you can make many variations of for your college game-day! Side note, there was actually supposed to be four looks, the fourth one being a romper or a dress. However, the outfit I brought to take pictures of wasn't as cute on as I wanted it to be so I decided to skip it (don't you hate when that happens?).
Look #1: School Tee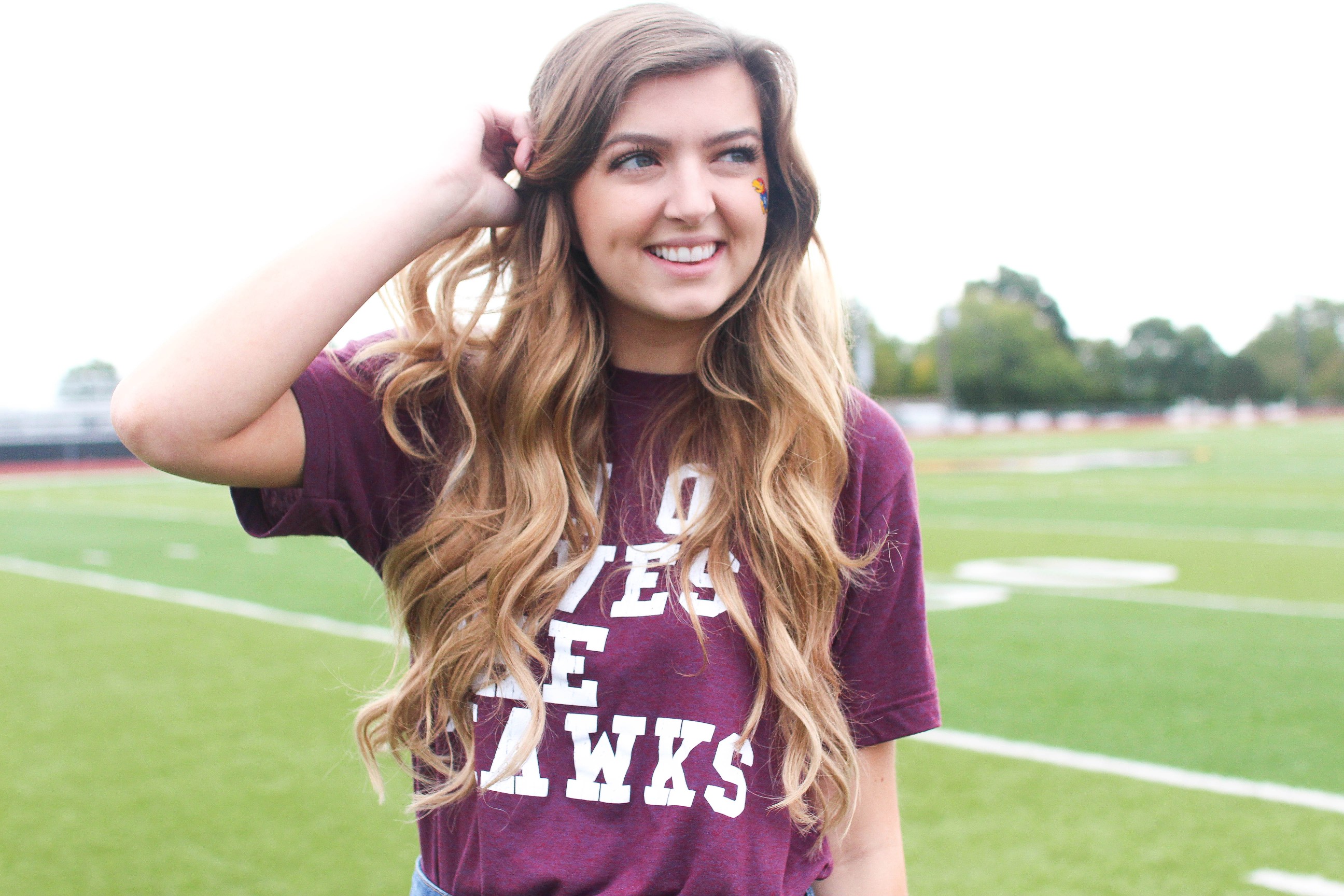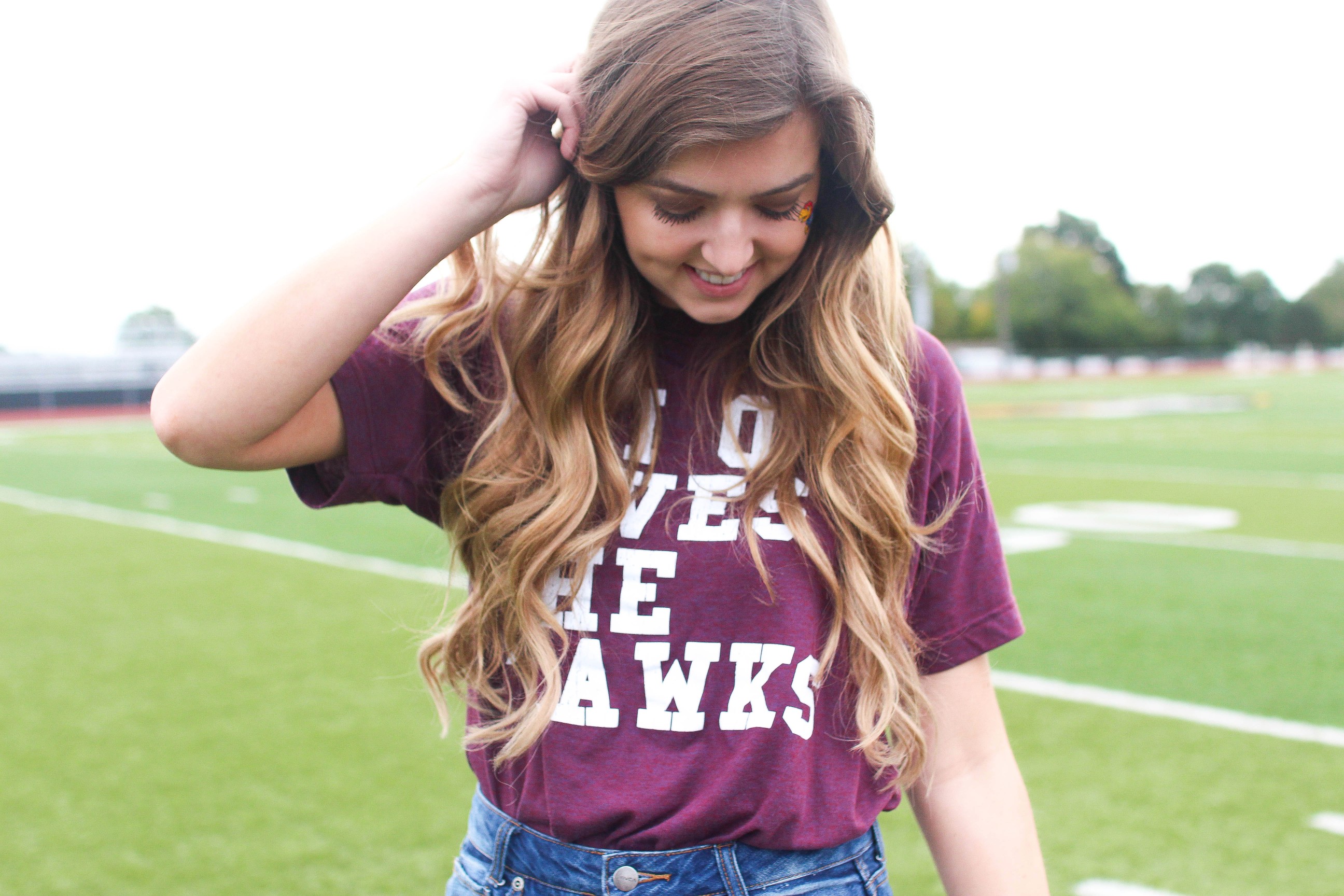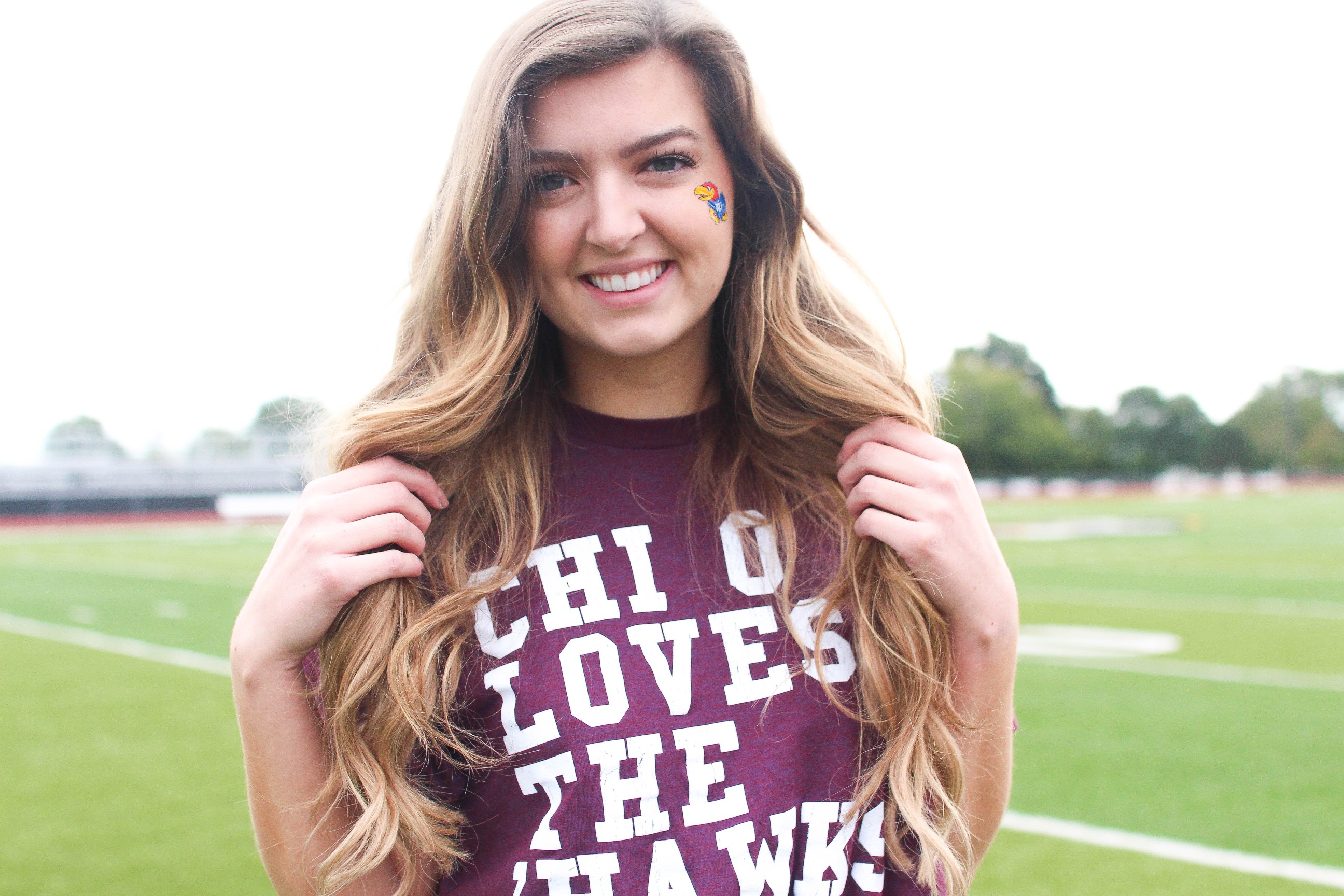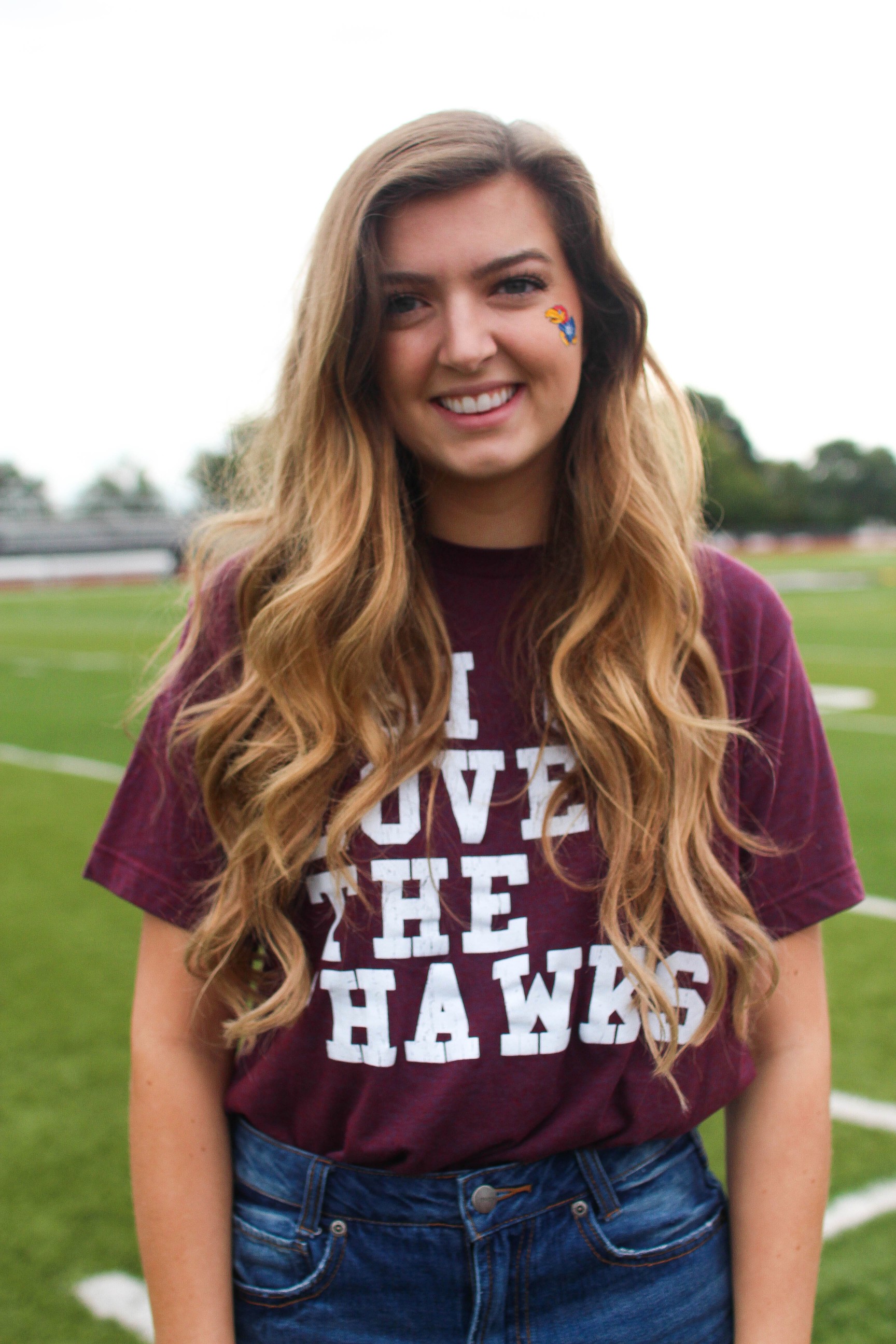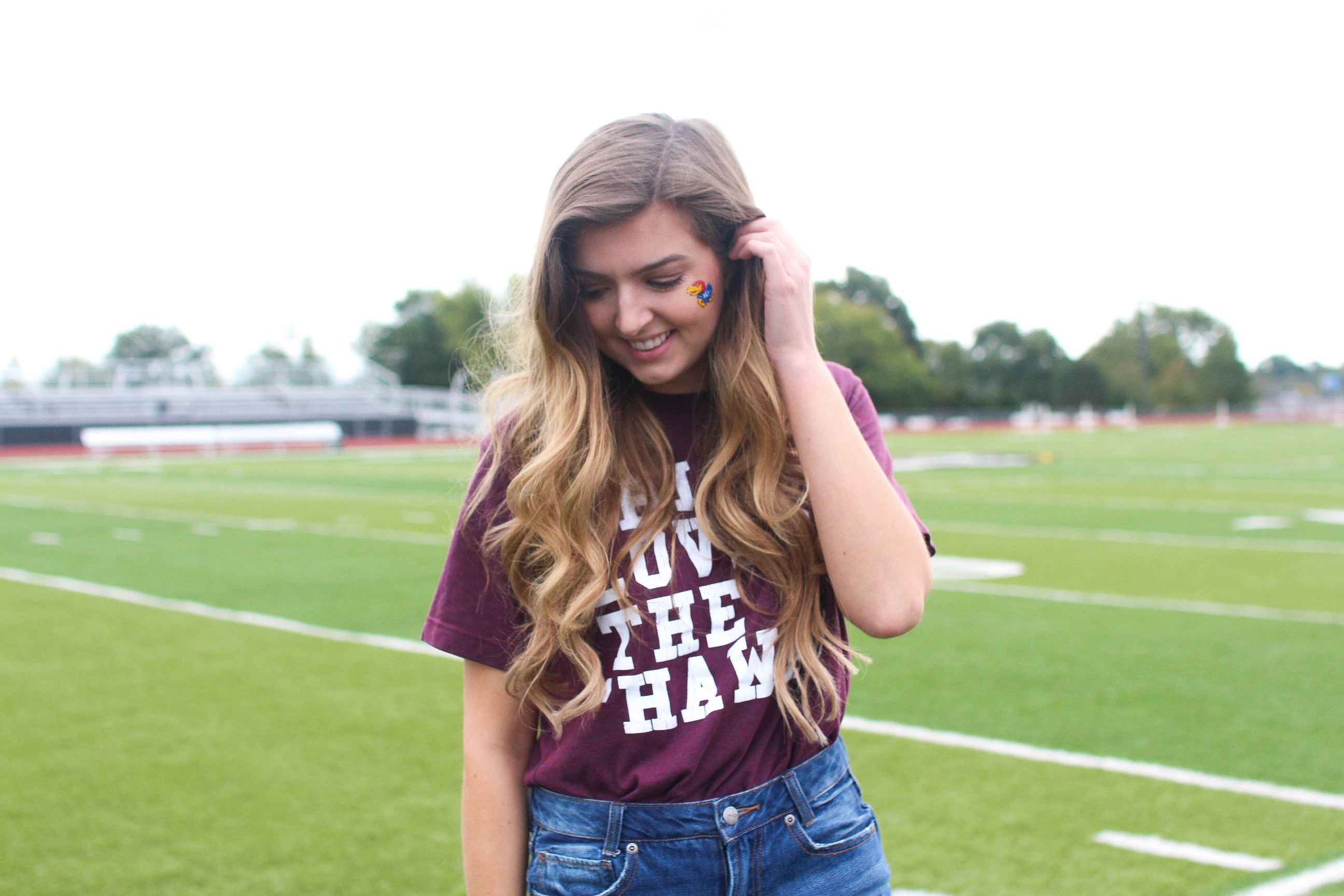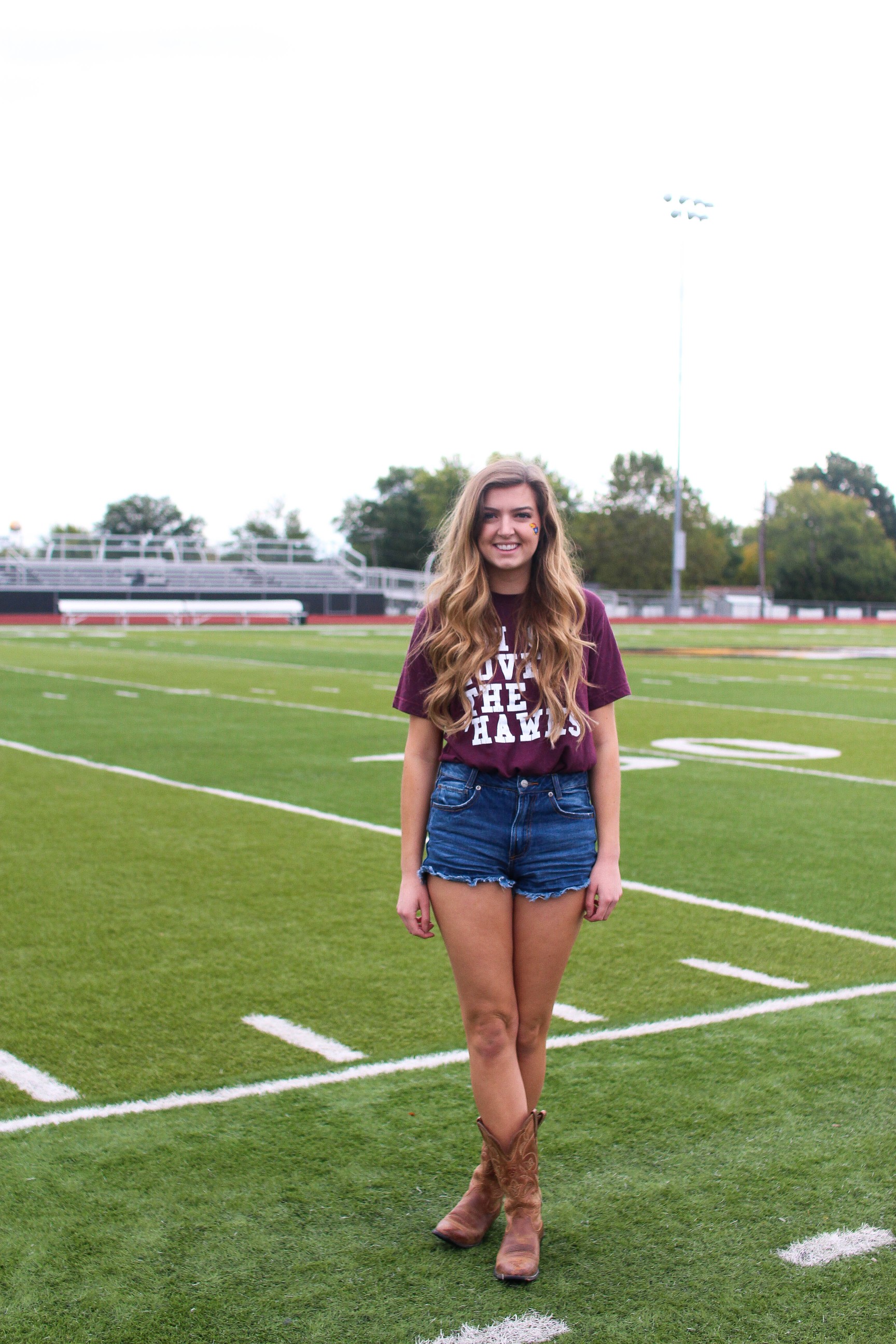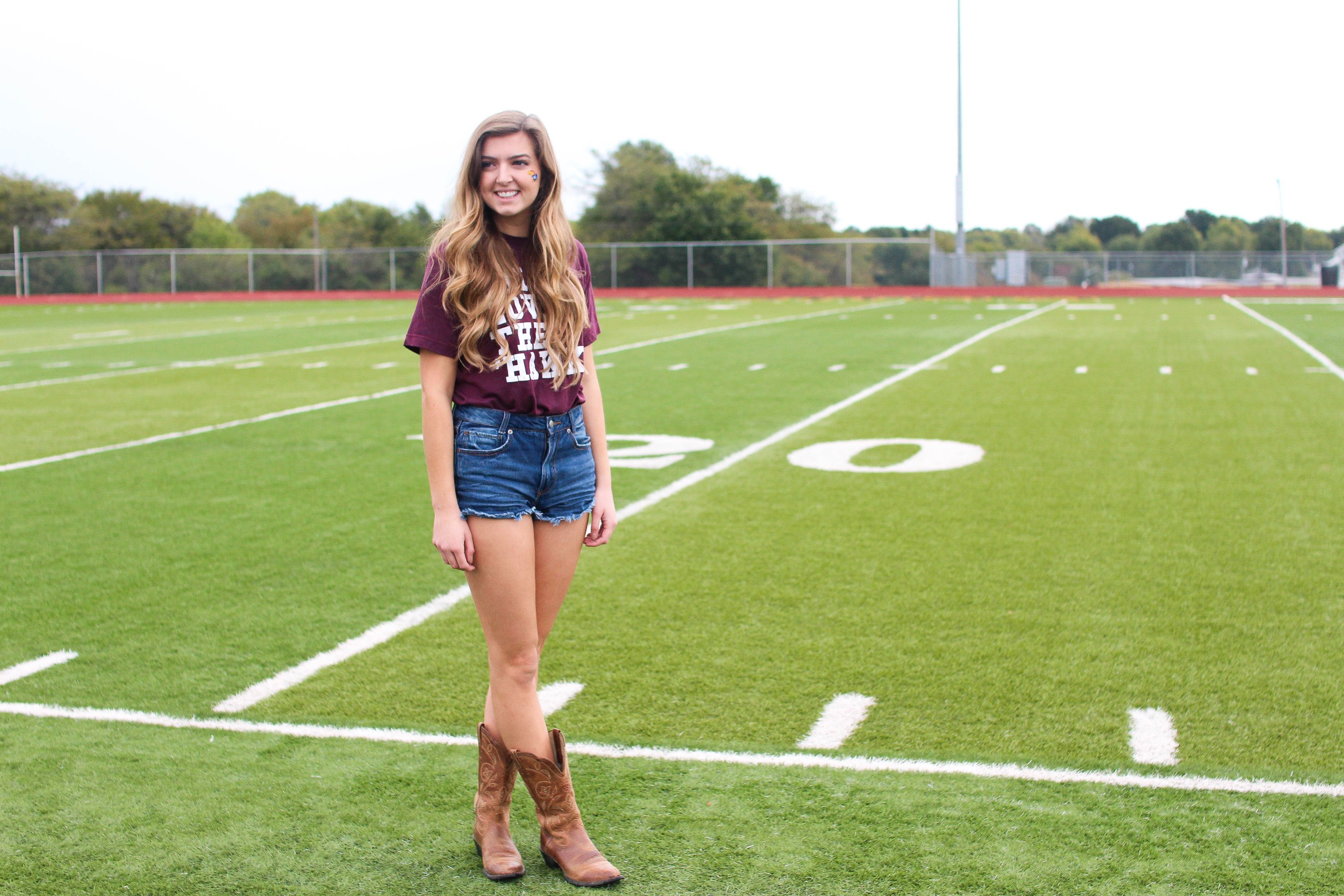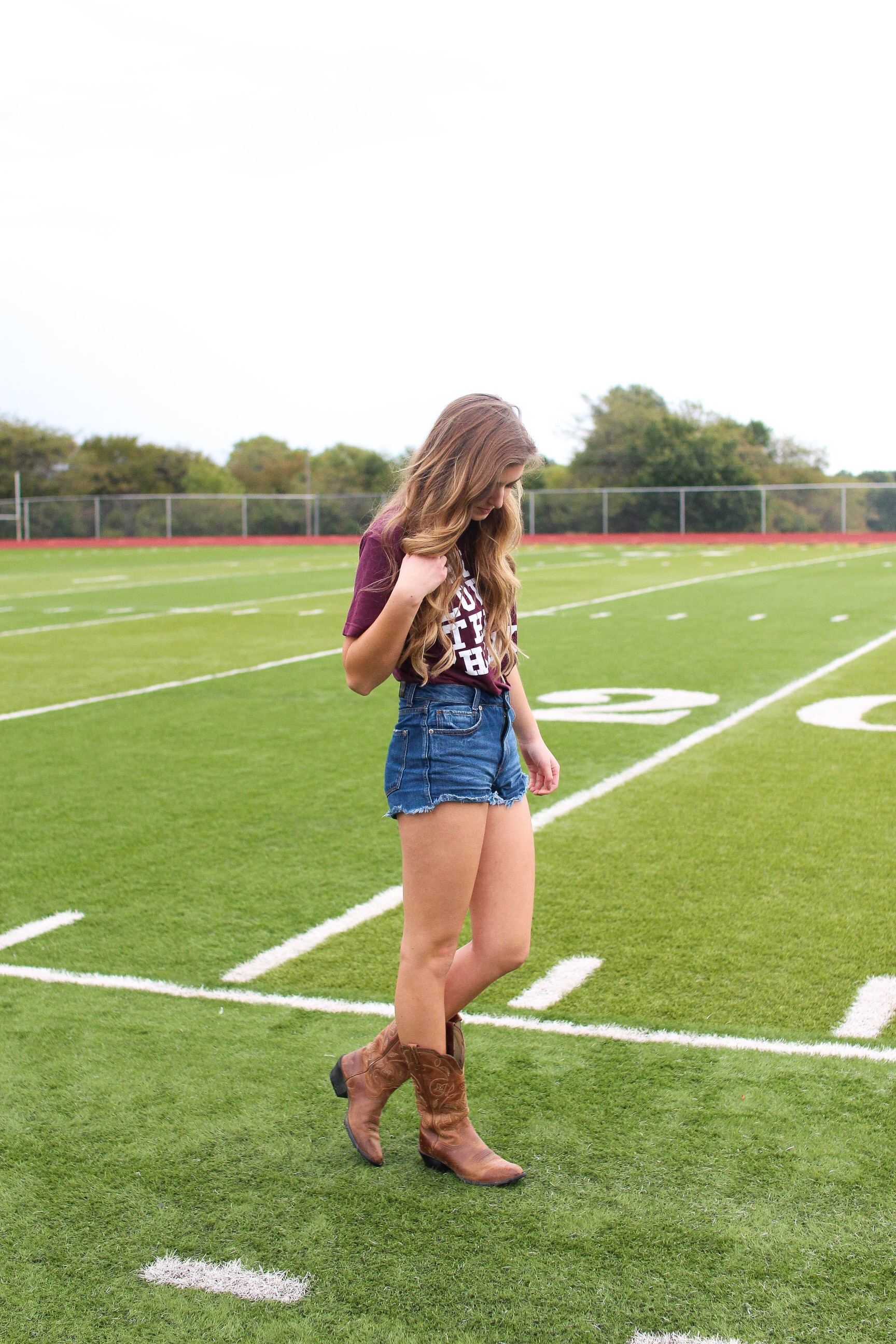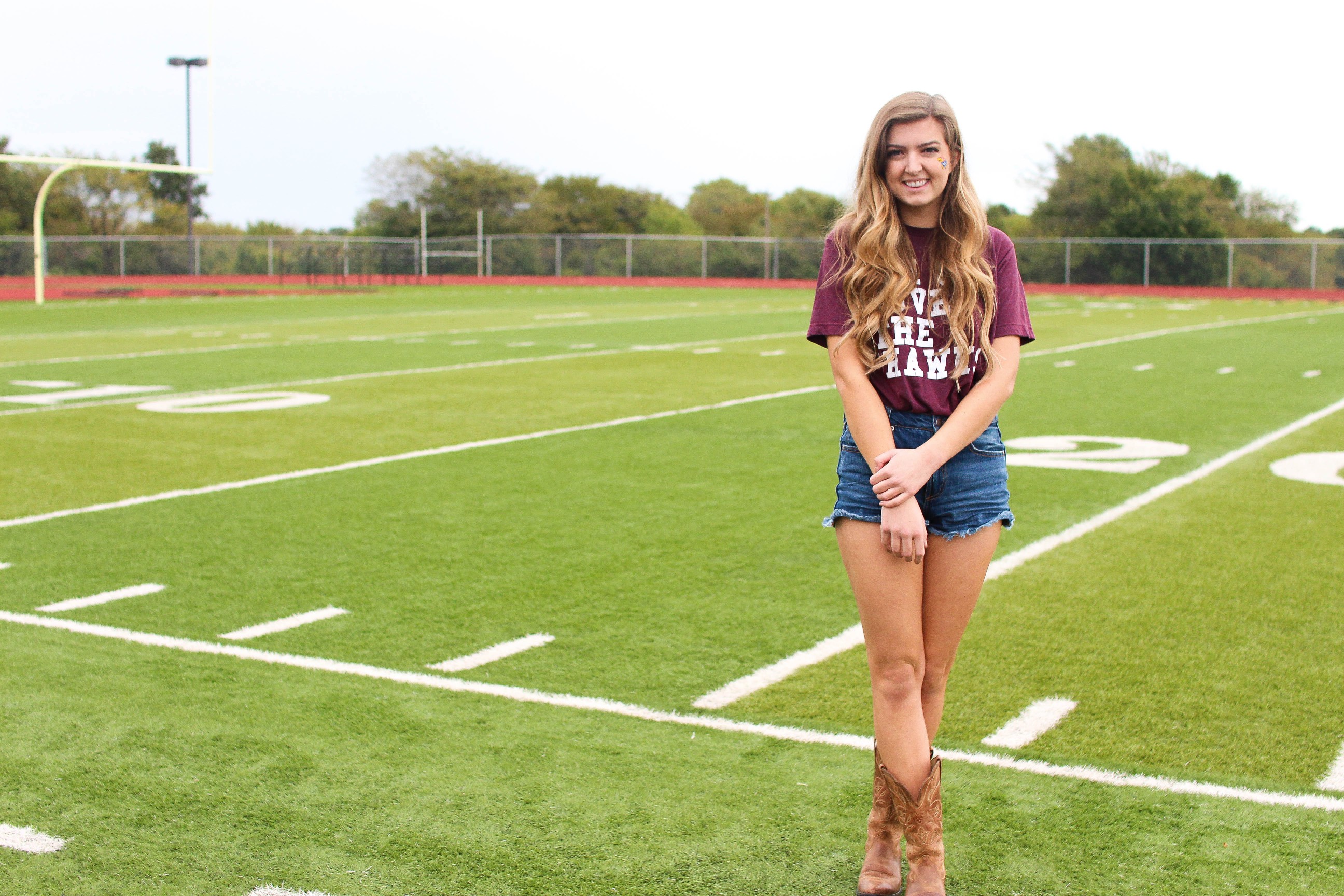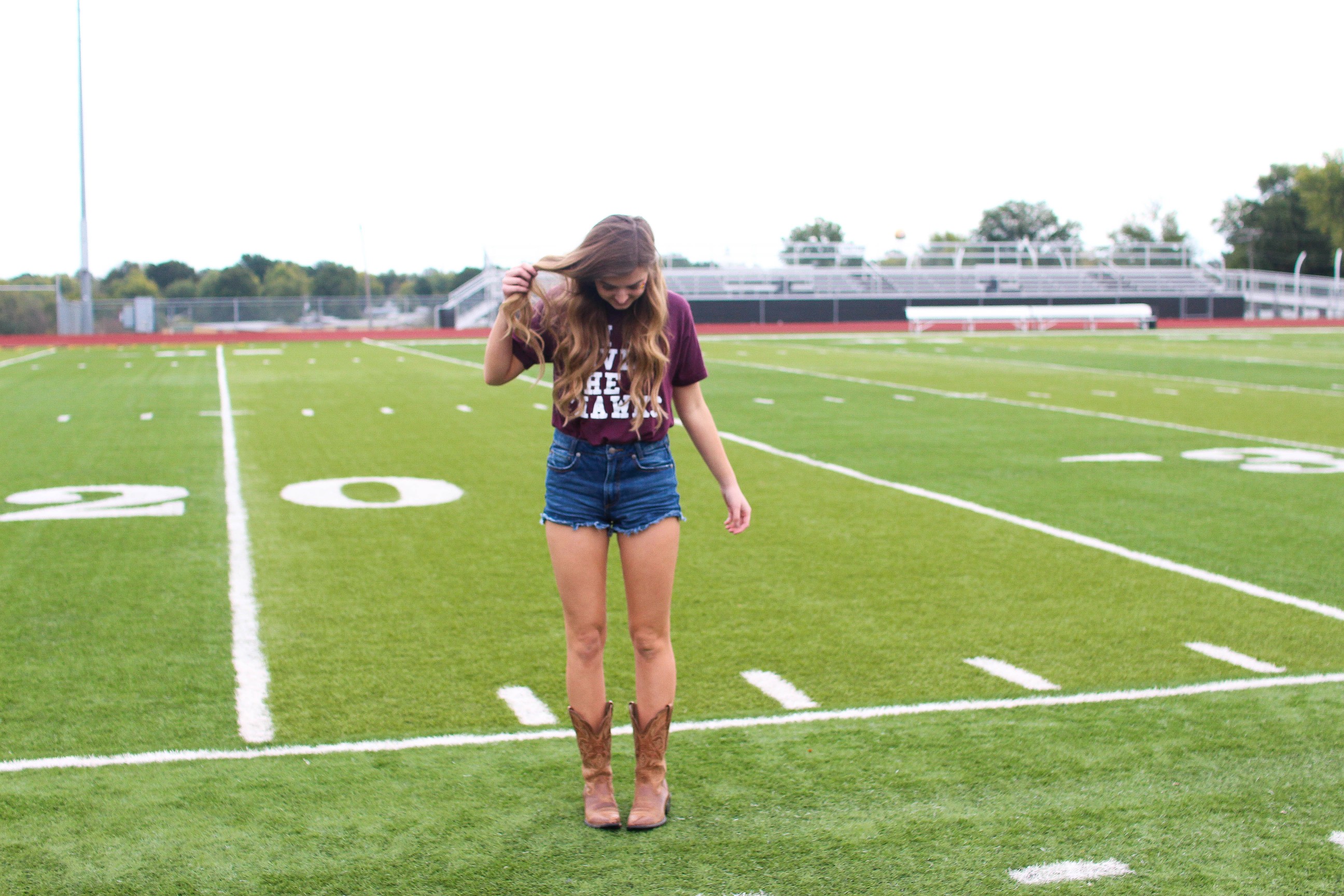 This is such a classic look for gameday. I love rocking a comfy school and some shorts because it is simple, but still cute! This was one of my sorority's PR shirts, however, you can find really fun and unique school tee's on Etsy so I definitely recommend doing your shopping there!
Cowgirl boots are also a classic gameday addition, they pretty much go with any outfit (although I am from Kansas so maybe that's just us😂). I like to complete every outfit with a gameday face tattoo because I think it's a cute way to rock your school's team!
Look #2 White Outfit with Jewelry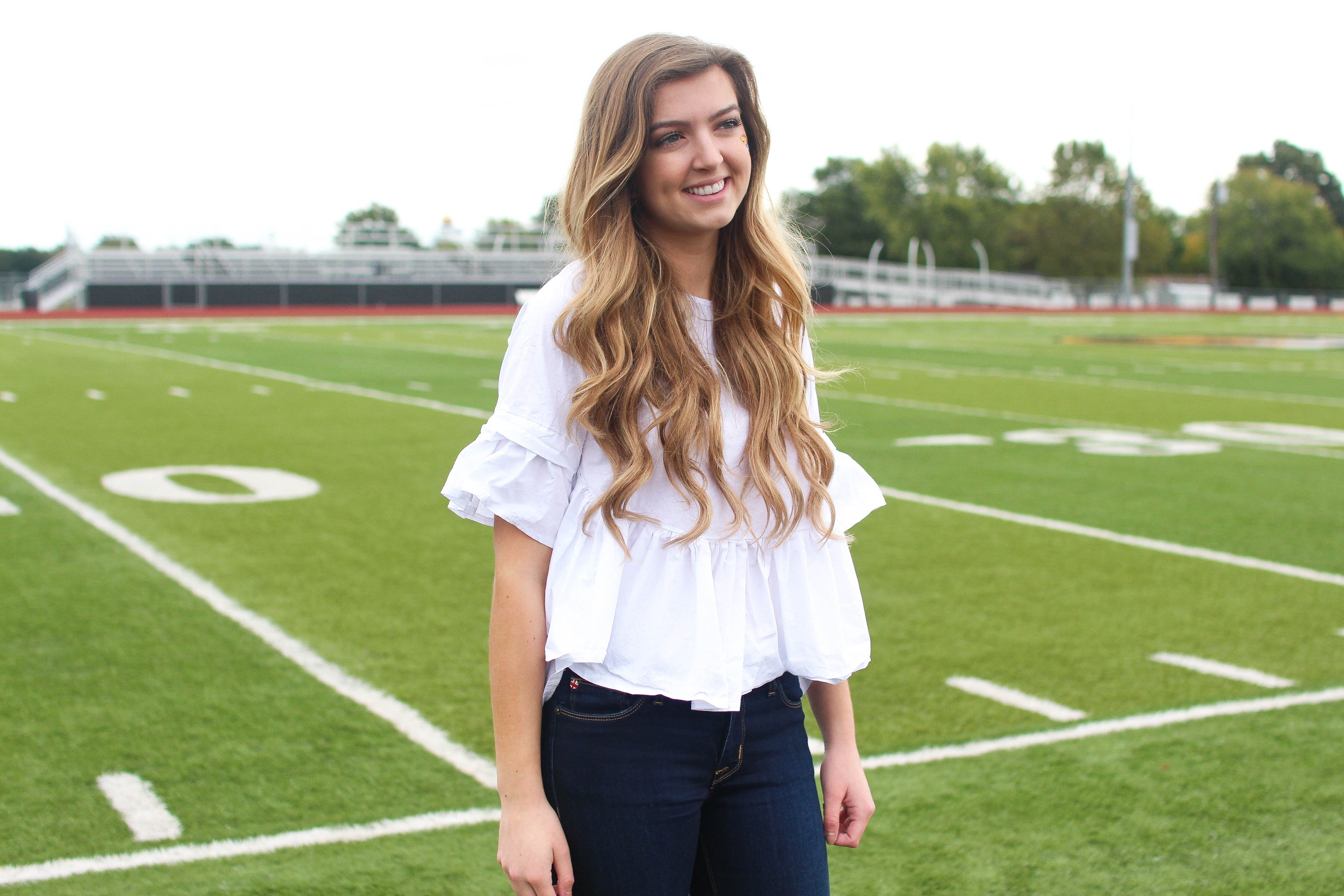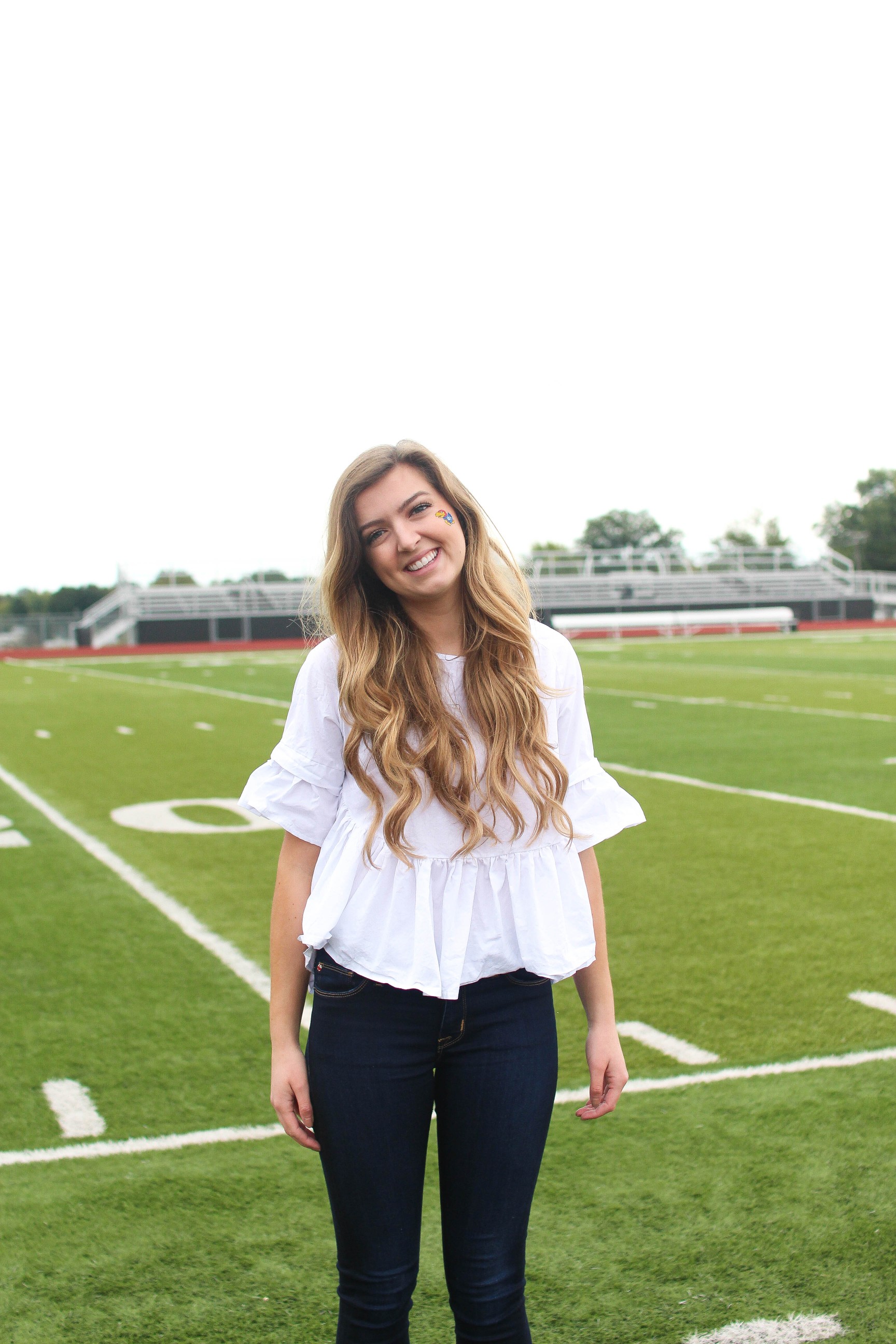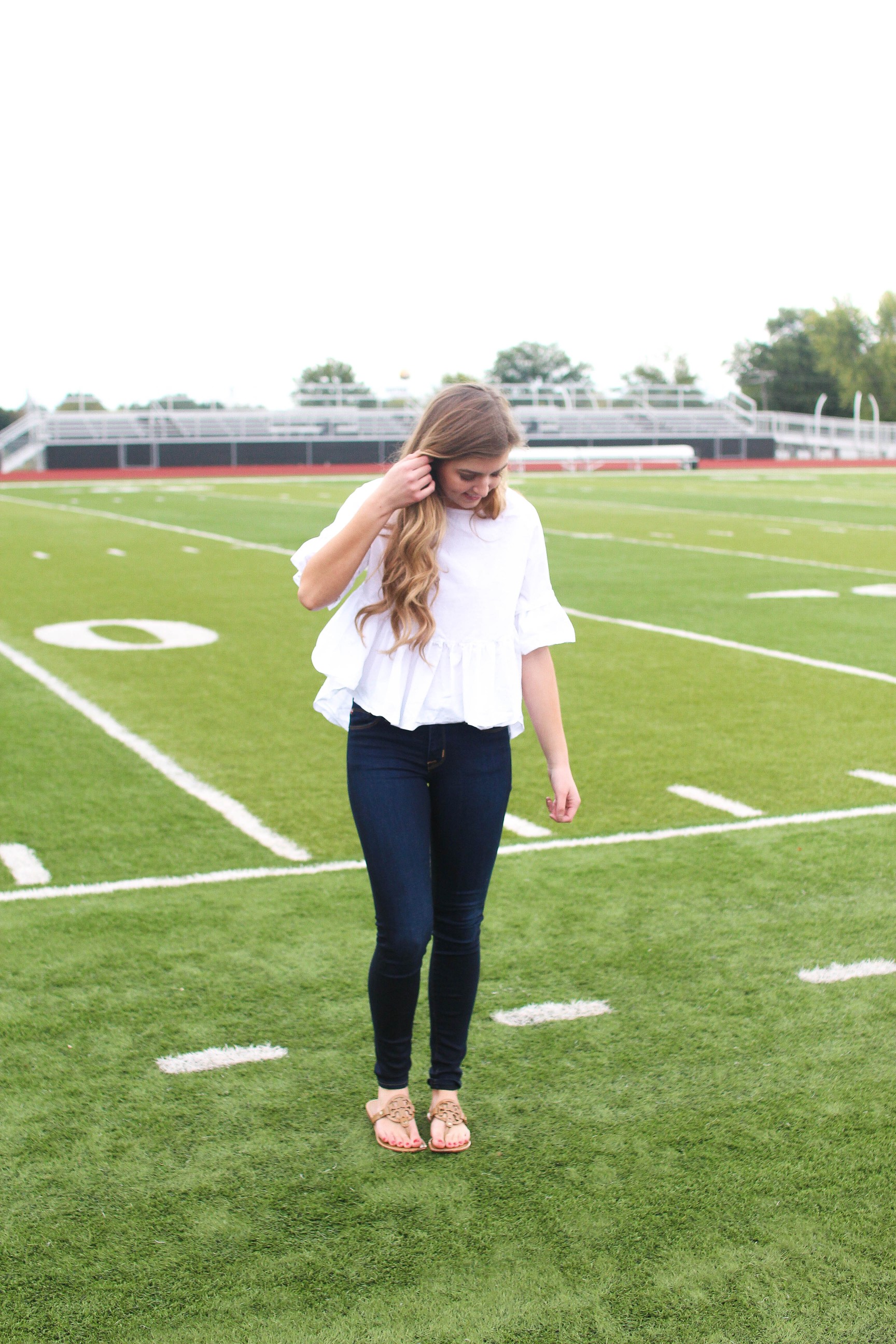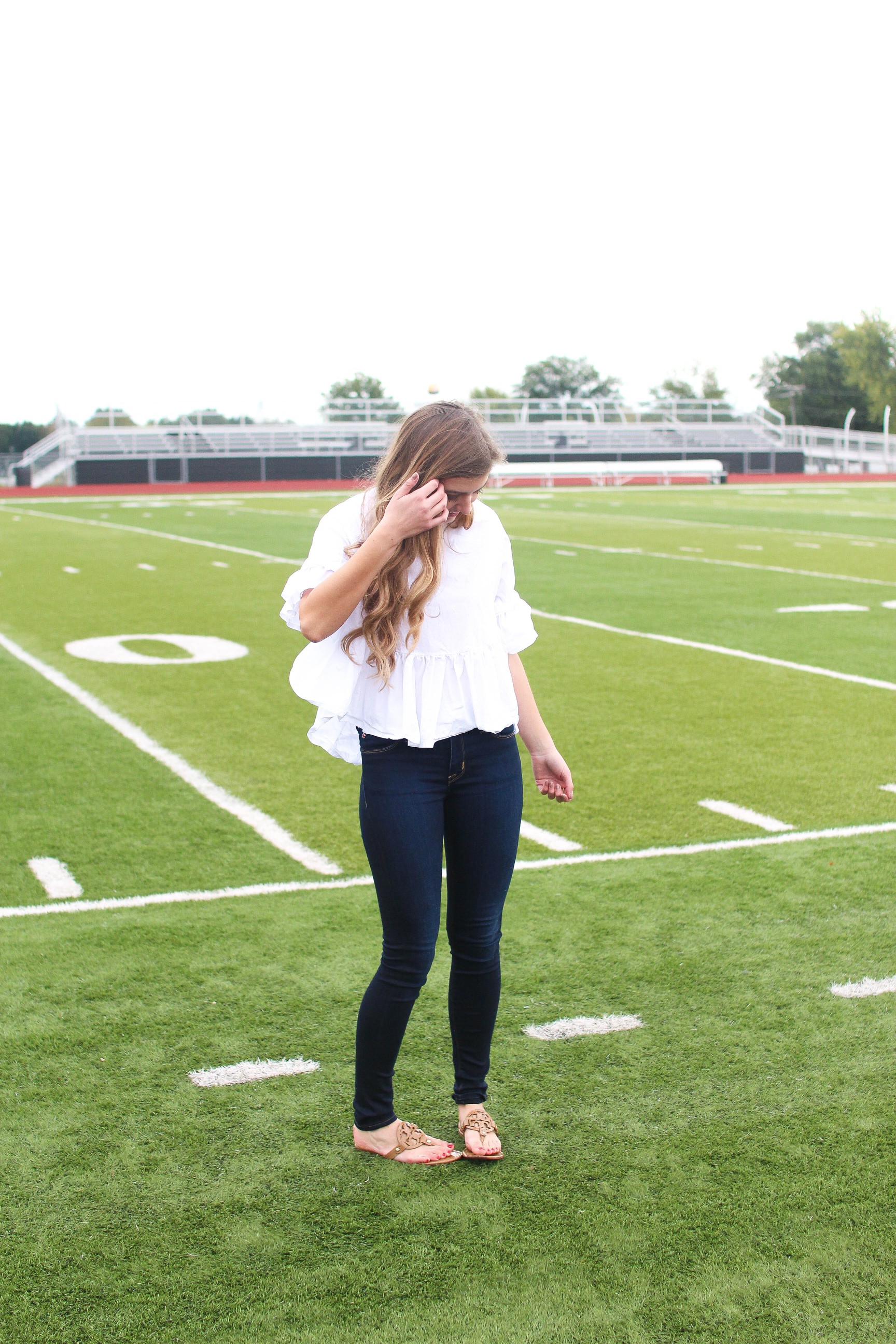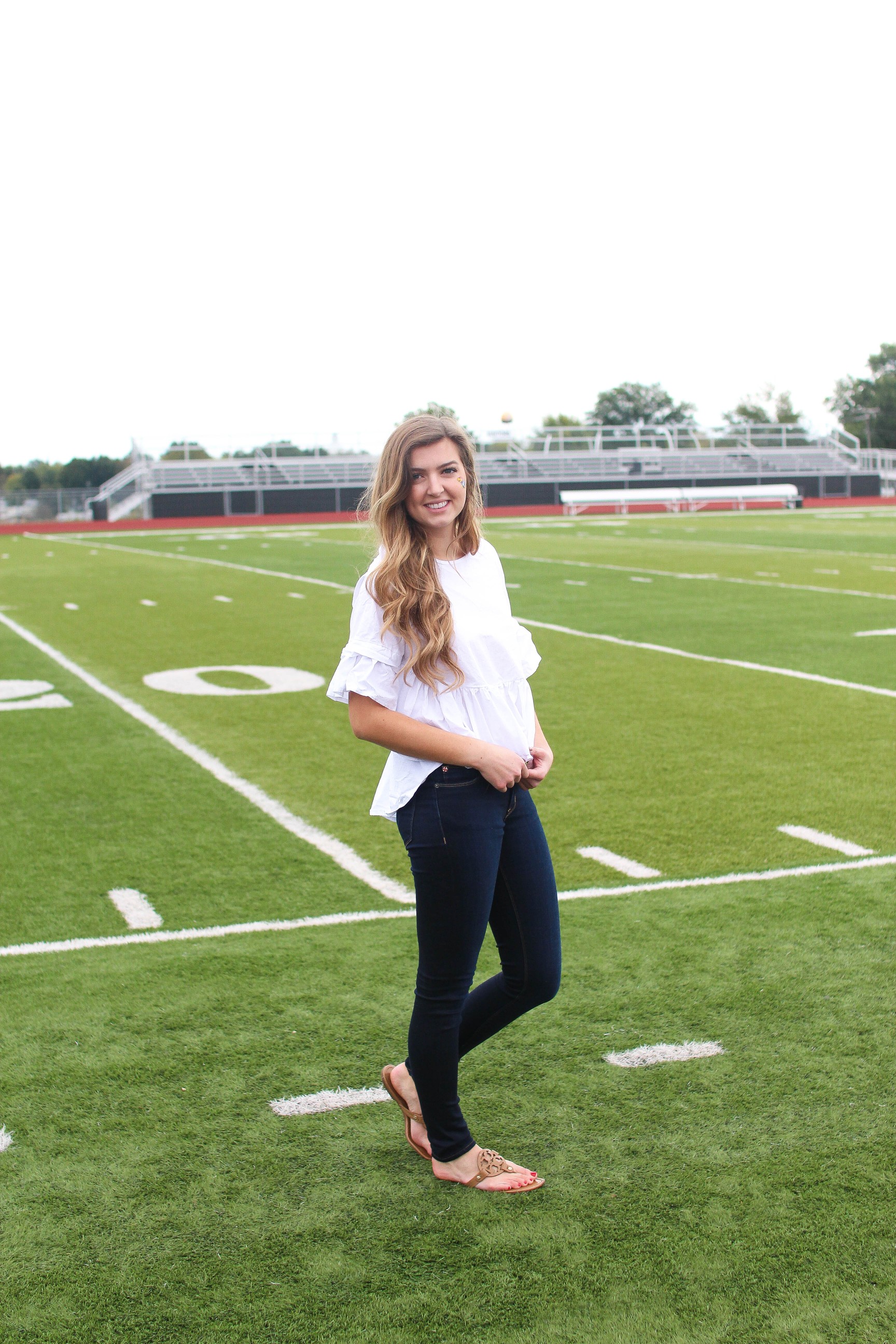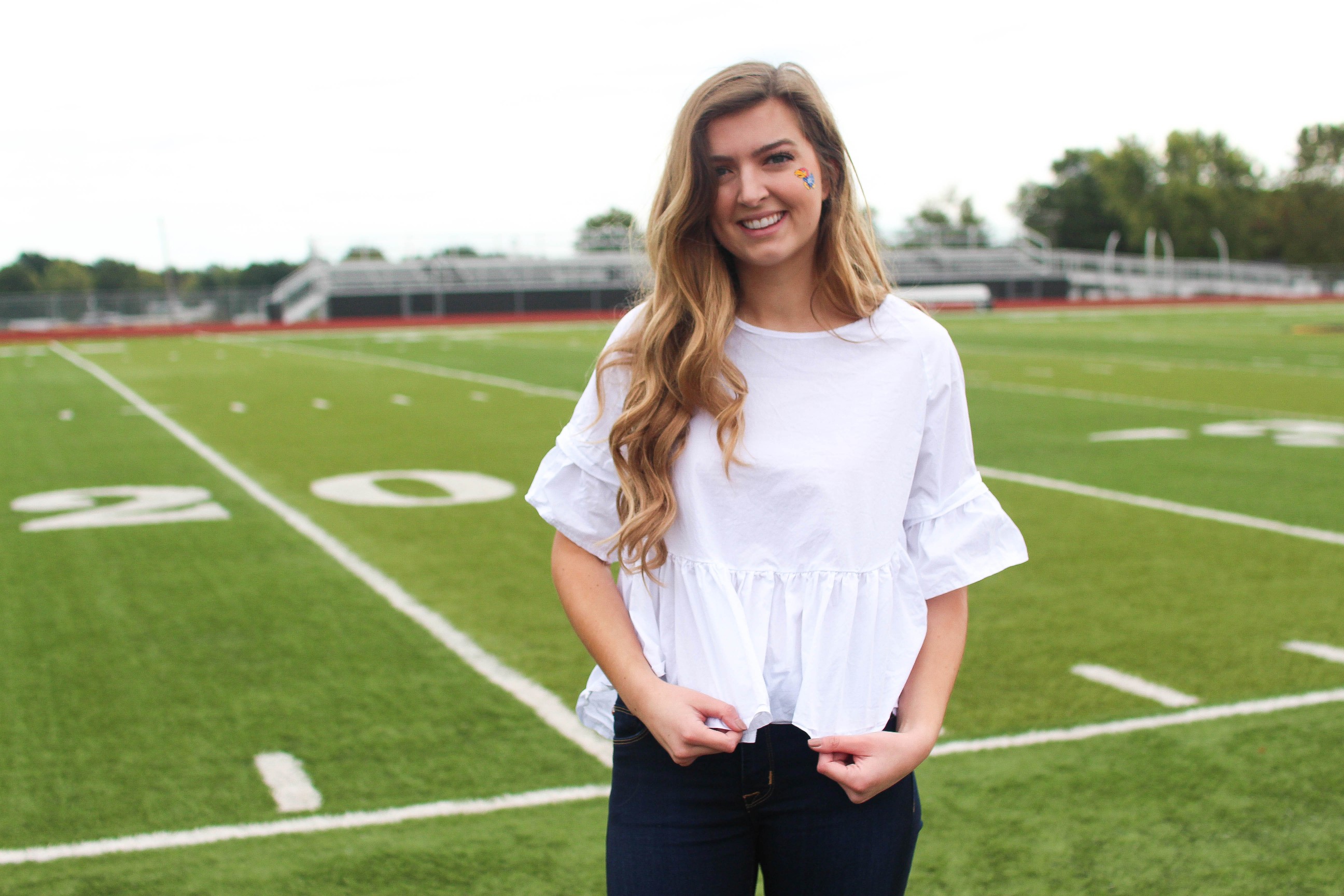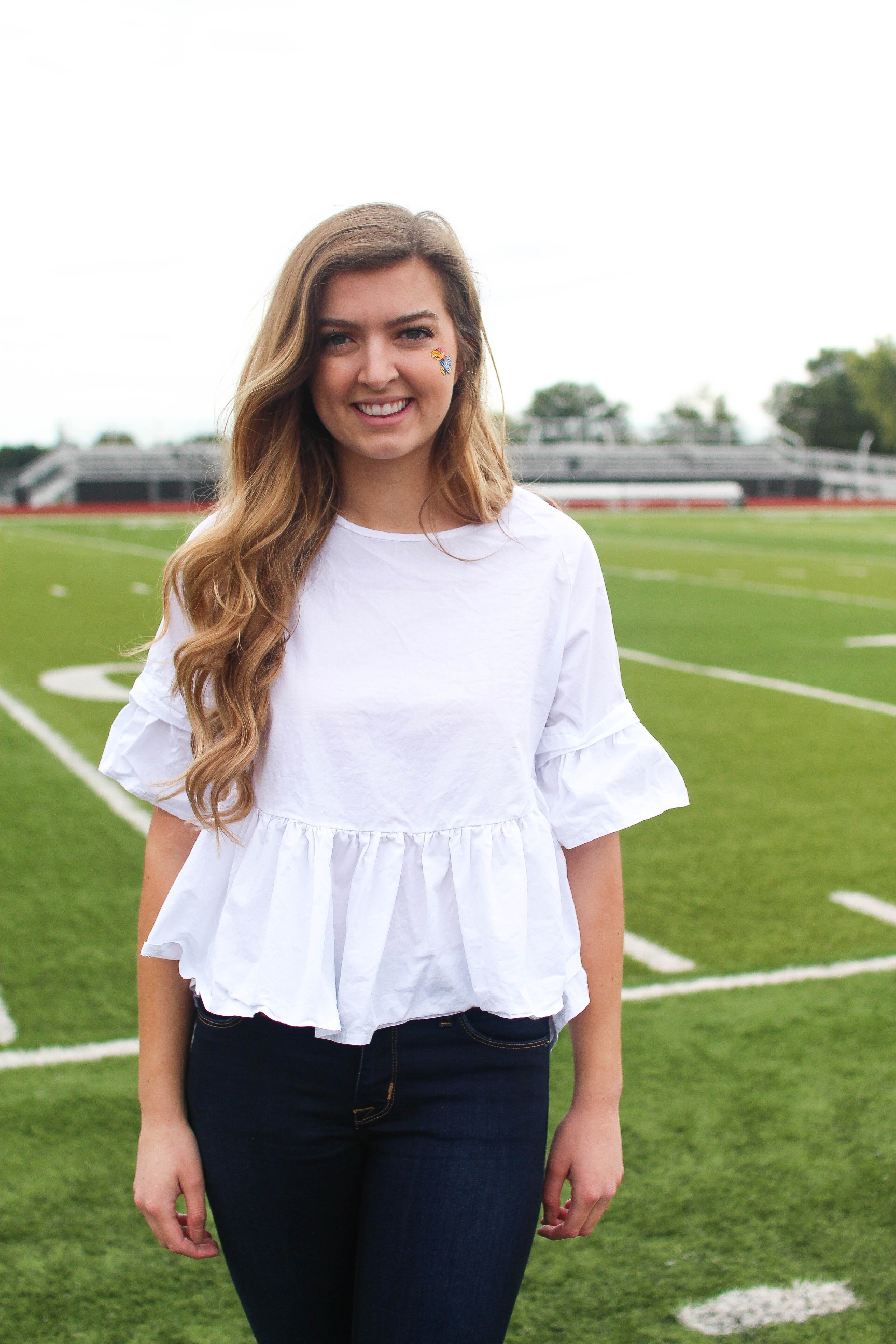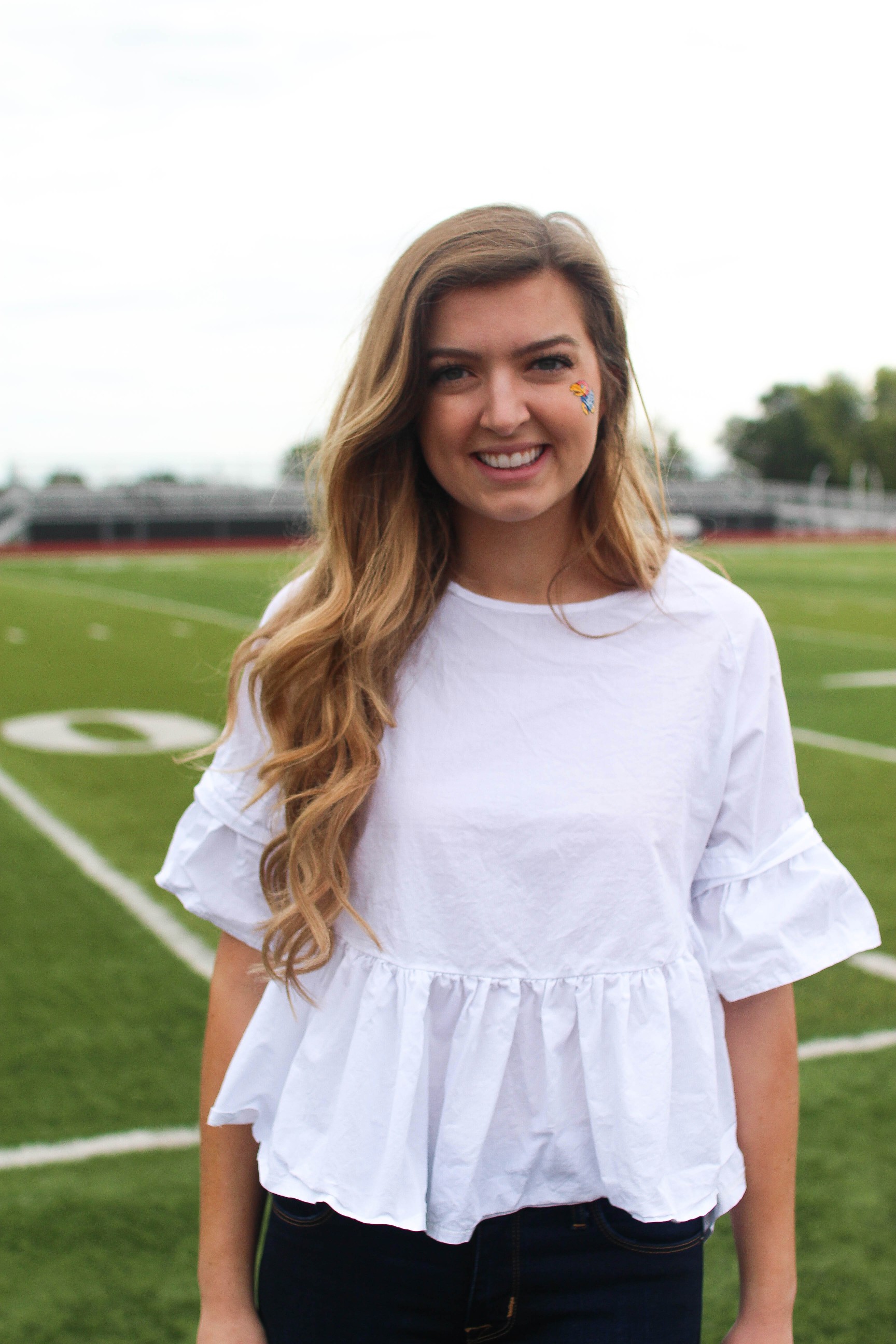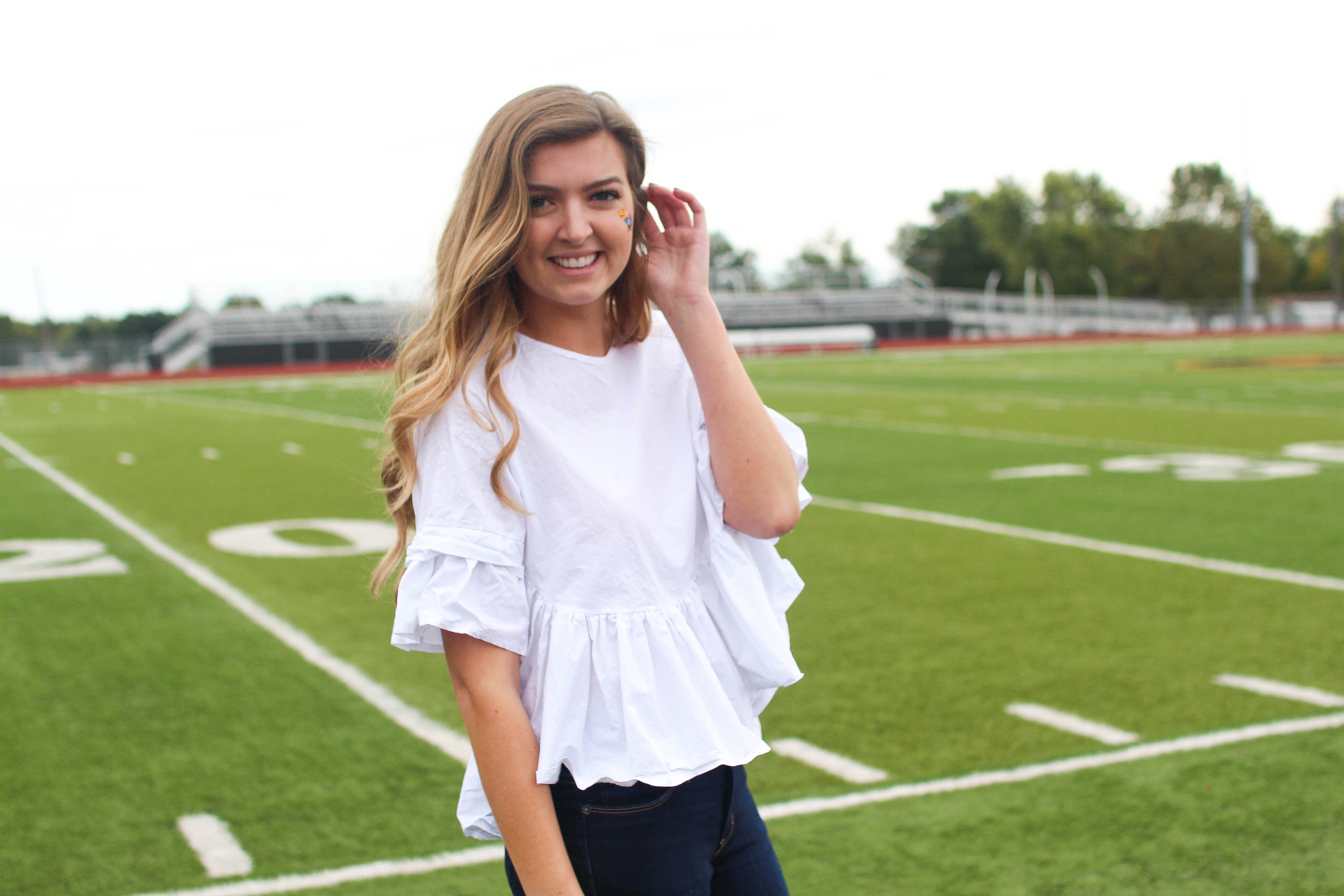 So as I was racing to get these photos done a gym class was preparing to run the track, I was so focused on taking the photos fast I totally forgot the key part to this outfit – jewelry! I love paring clothing with Kendra Scott jewelry, wearing KS with a white top really makes the colors pop which is perfect for showing off your school colors!  I purchased red earrings and a blue necklace this year from Kendra and I am so happy I did because they have been the perfect additions to my outfits!
Look #3 Patagonia & Hunters

This look is perfect for the colder months of football. Let's be honest, we all secretly want to wear something cozy to football games anyway! Patagonia jackets are one of my favorite things to wear in the fall and winter so I was very excited to purchase a new one in one of my school colors this year!
These leggings are Zella which is one of my favorite brands for leggings, they're thick and really great quality. I finished off this outfit with some Kendra Scott earrings and Hunter Boots!
xoxo,
Lauren Emily Lindmark
Copyright © 2016 dailydoseofcharm.com