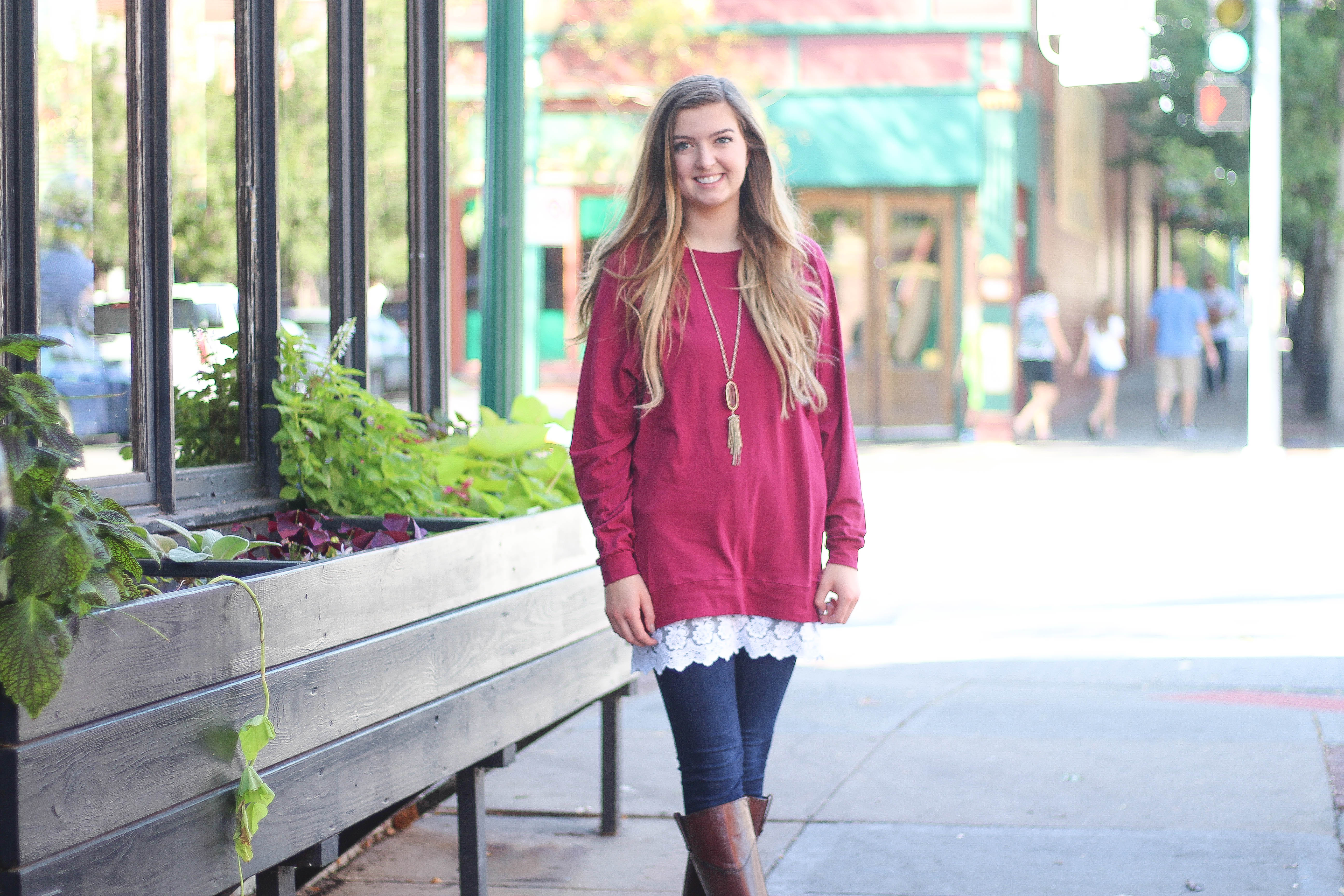 Mint Julep Slouchy Sweater EXCULSIVE LINK (Worn Dressy) | OOTD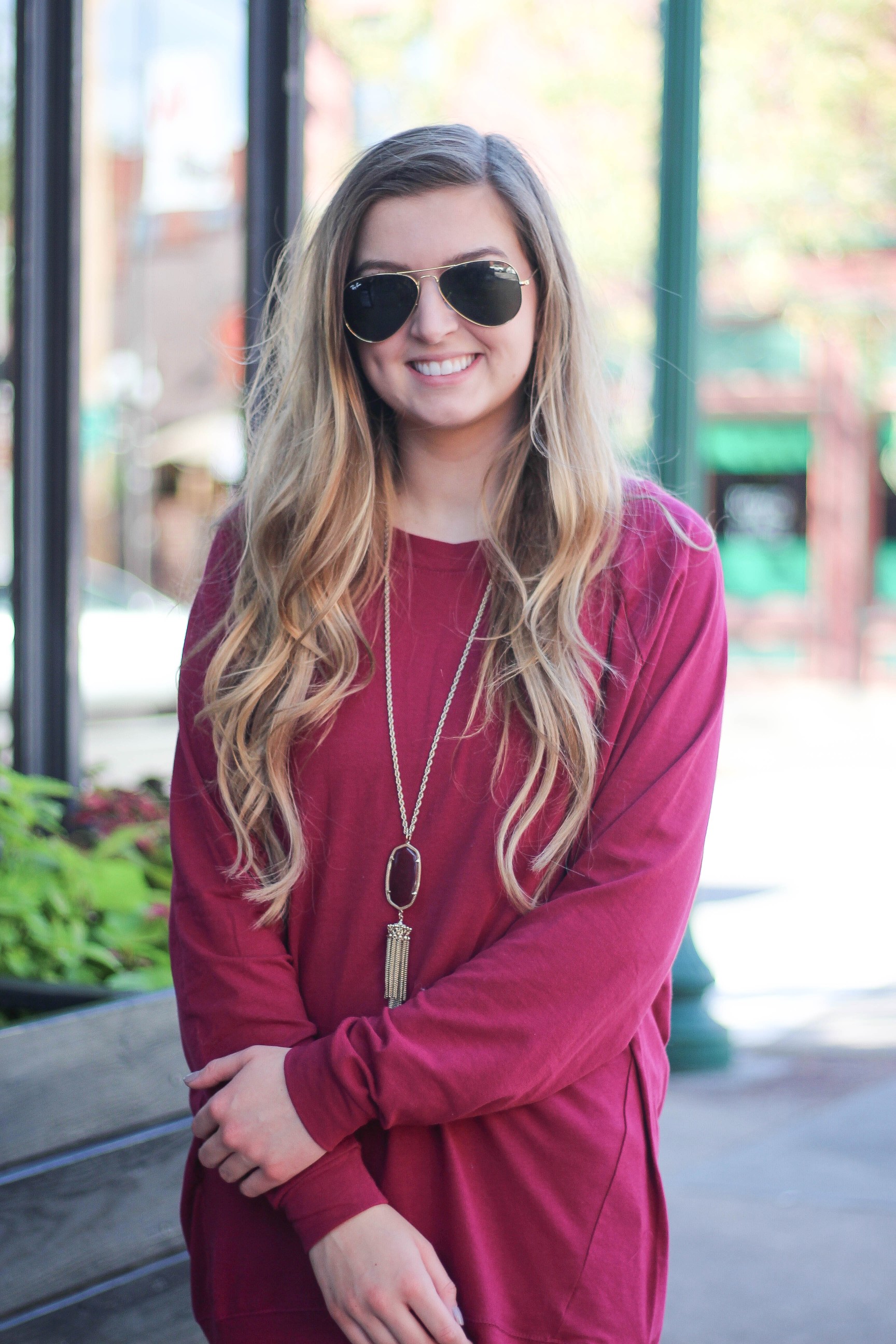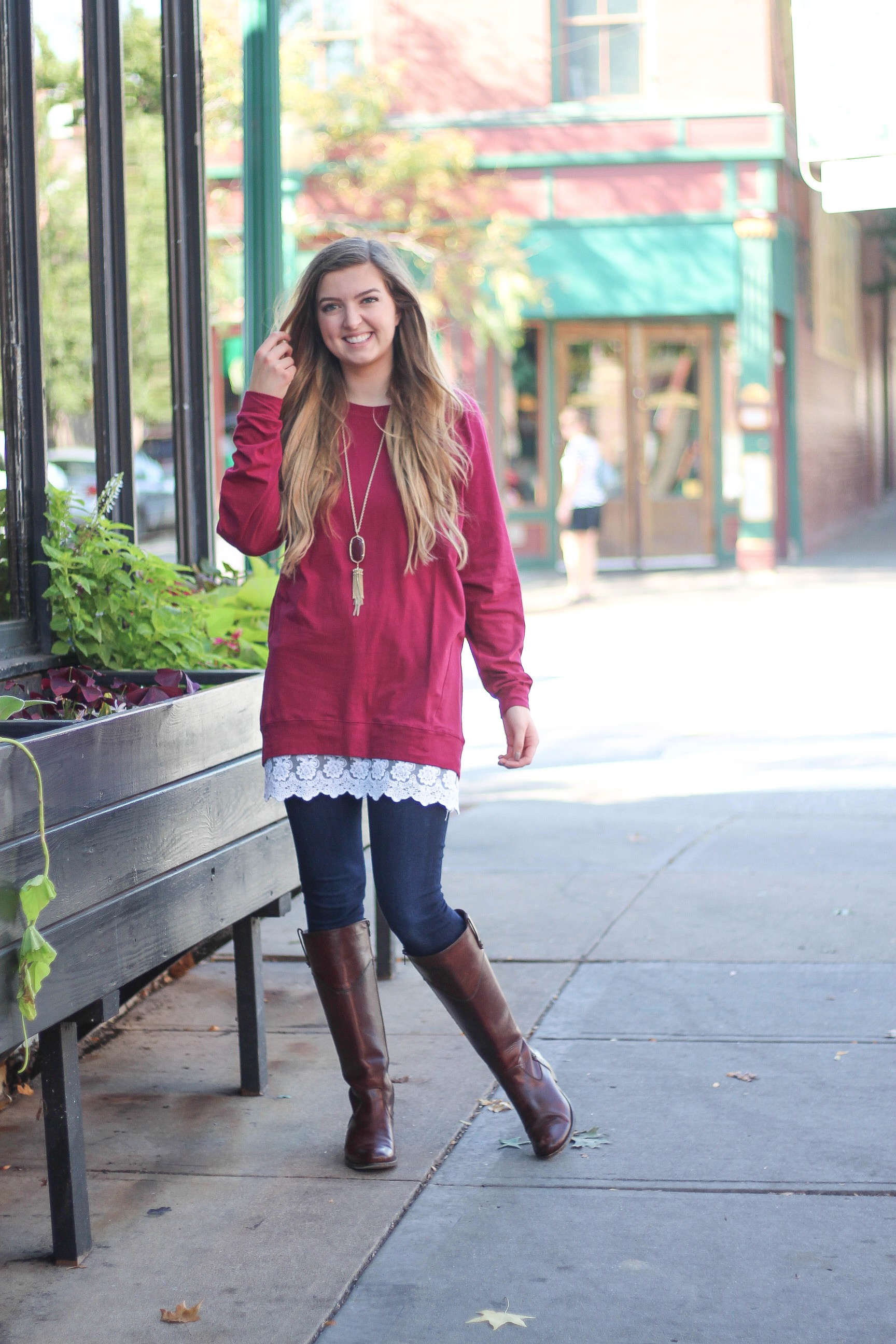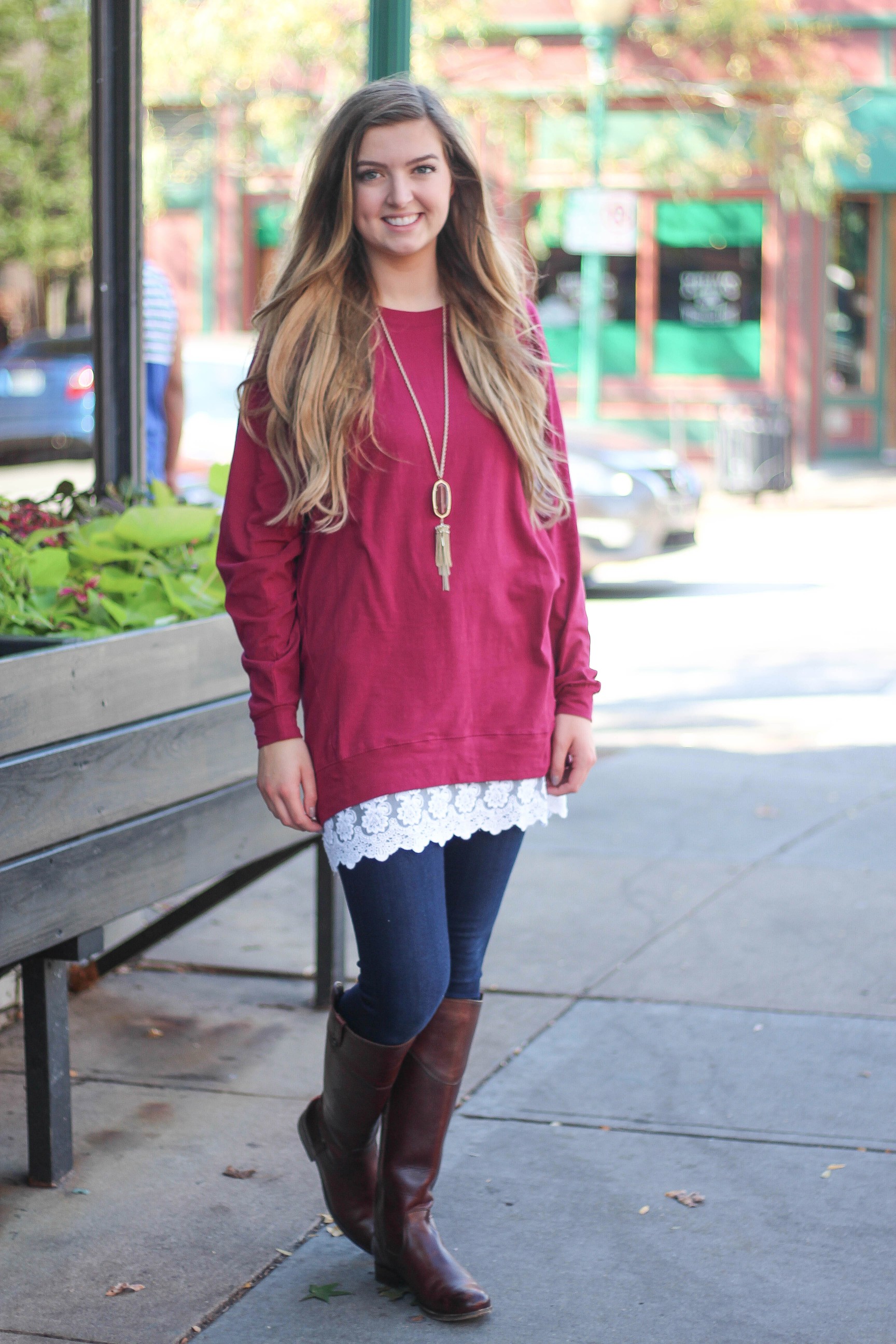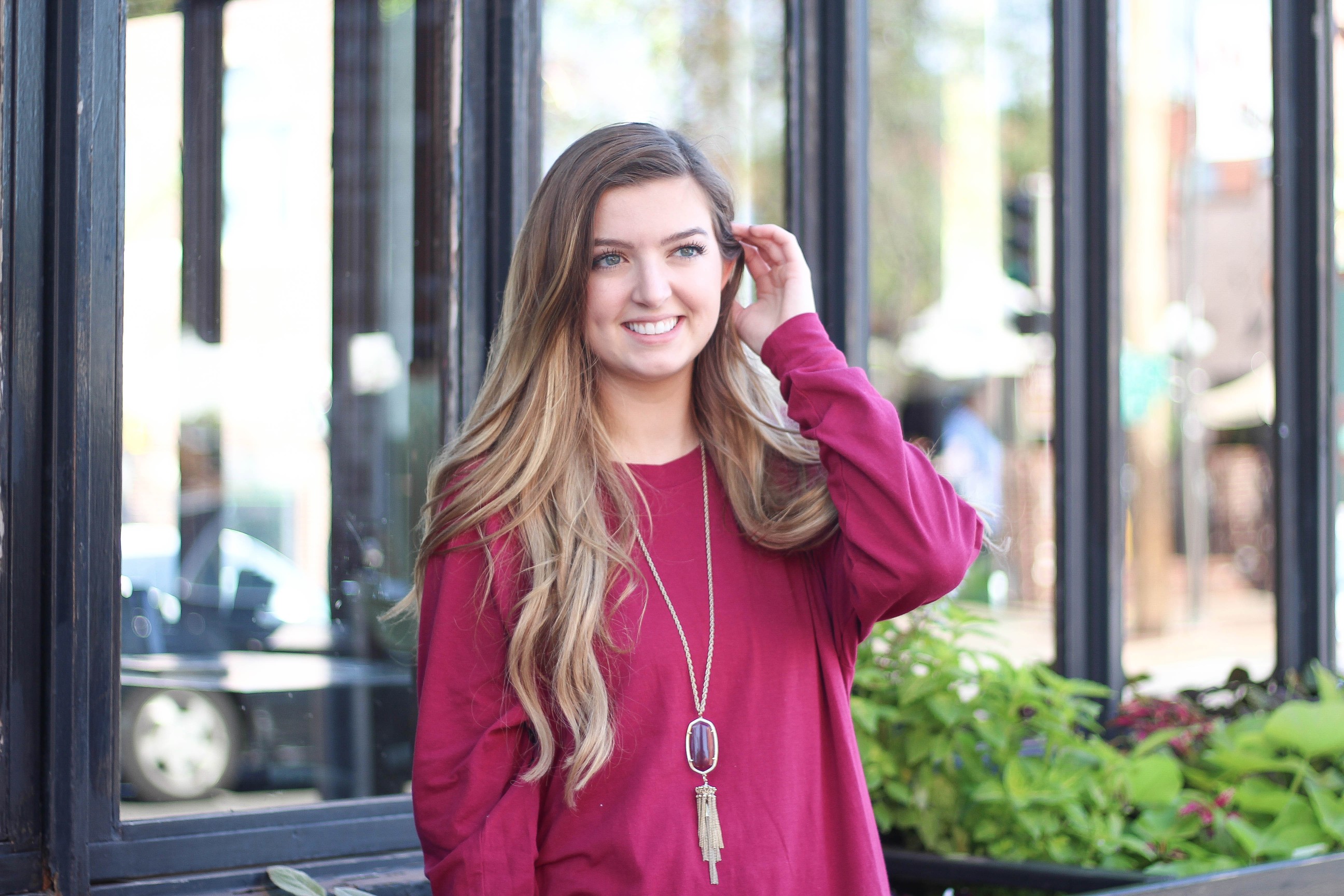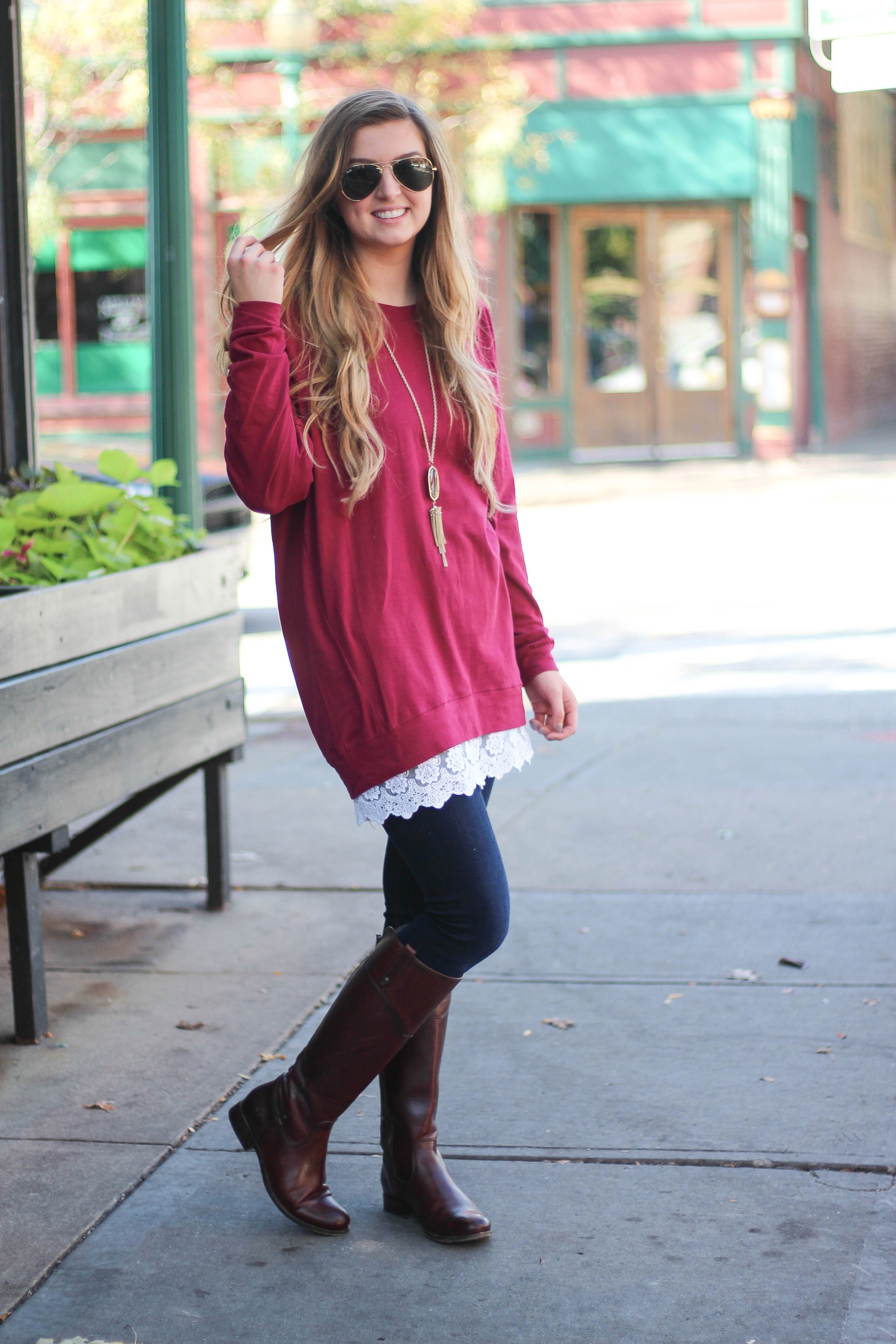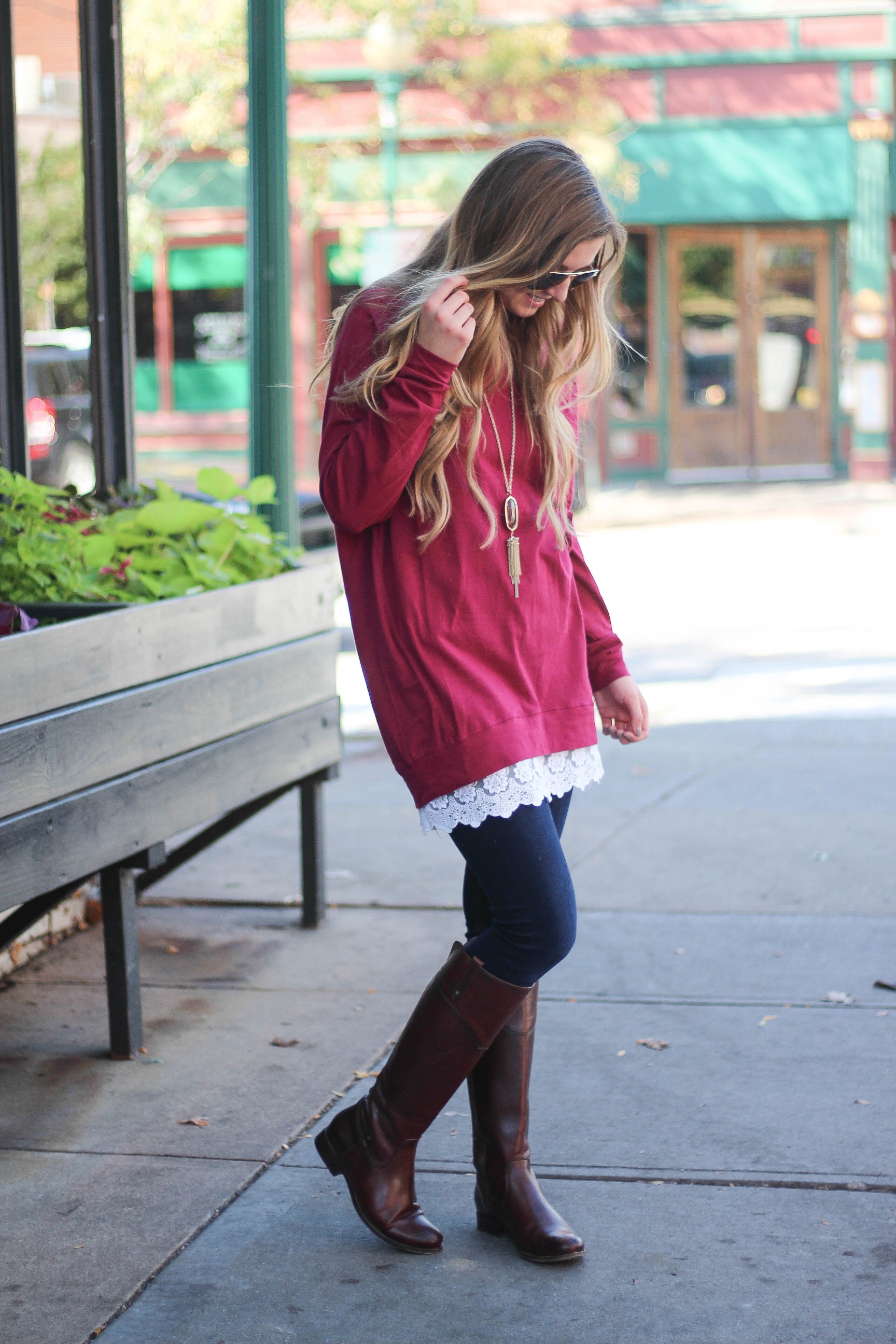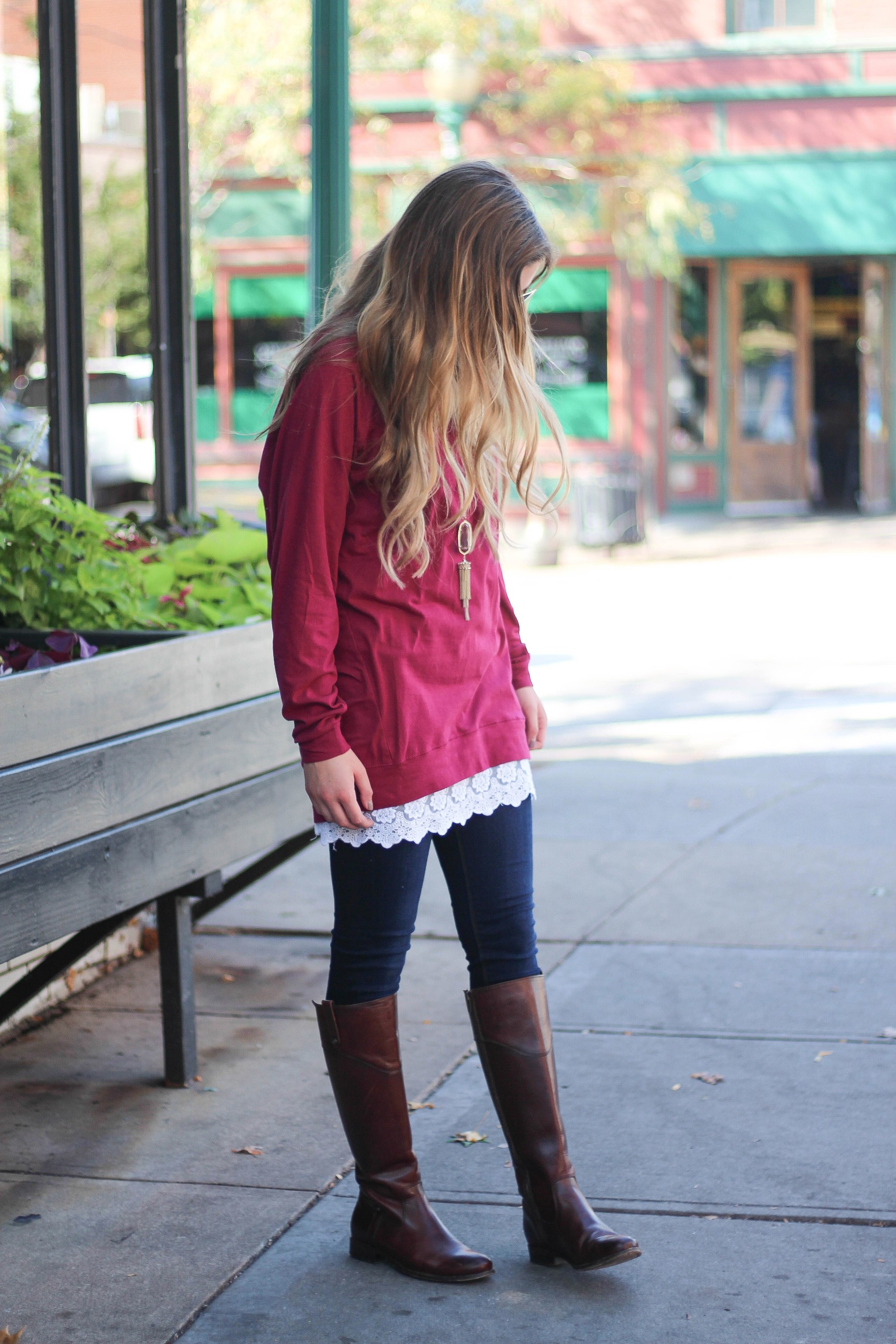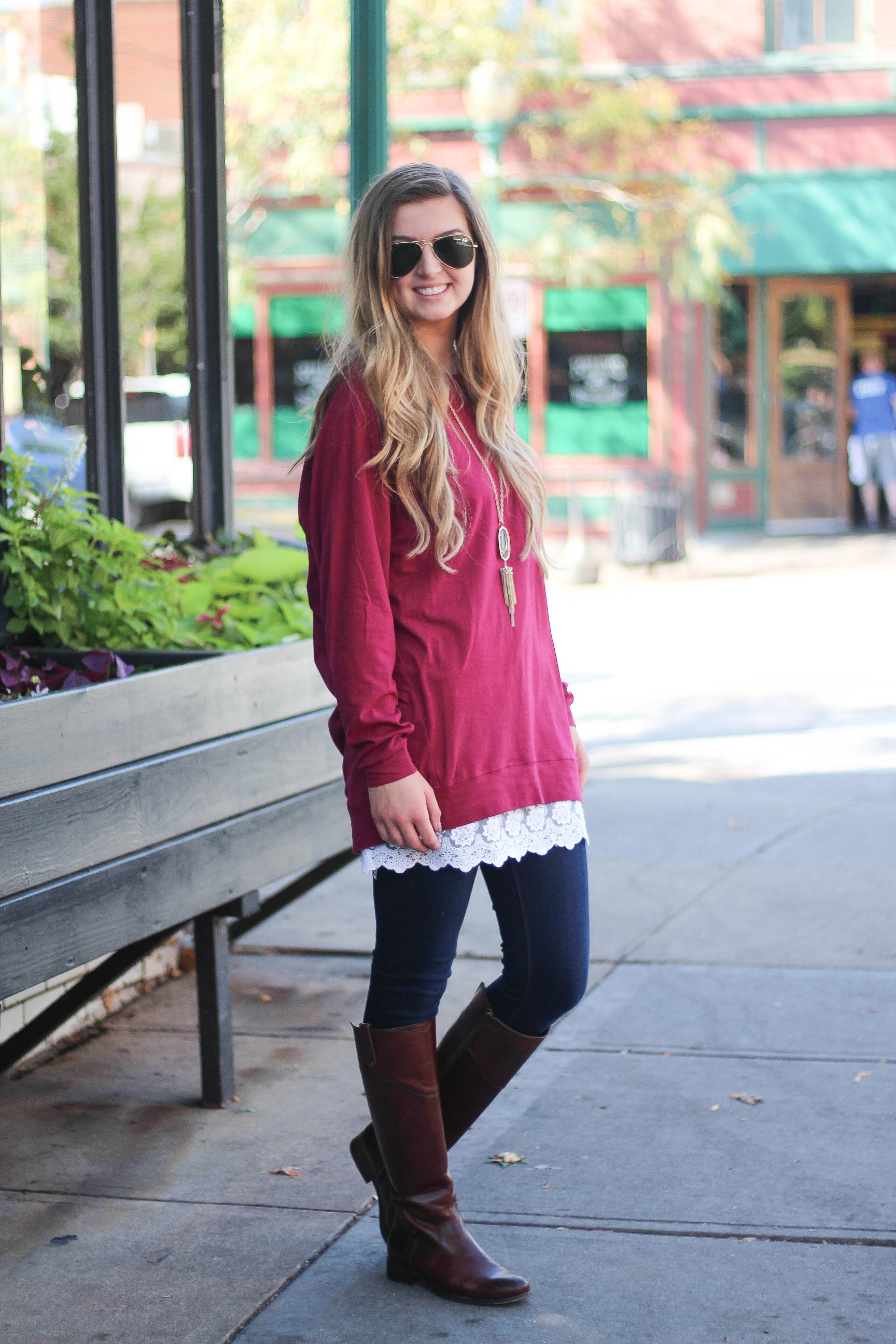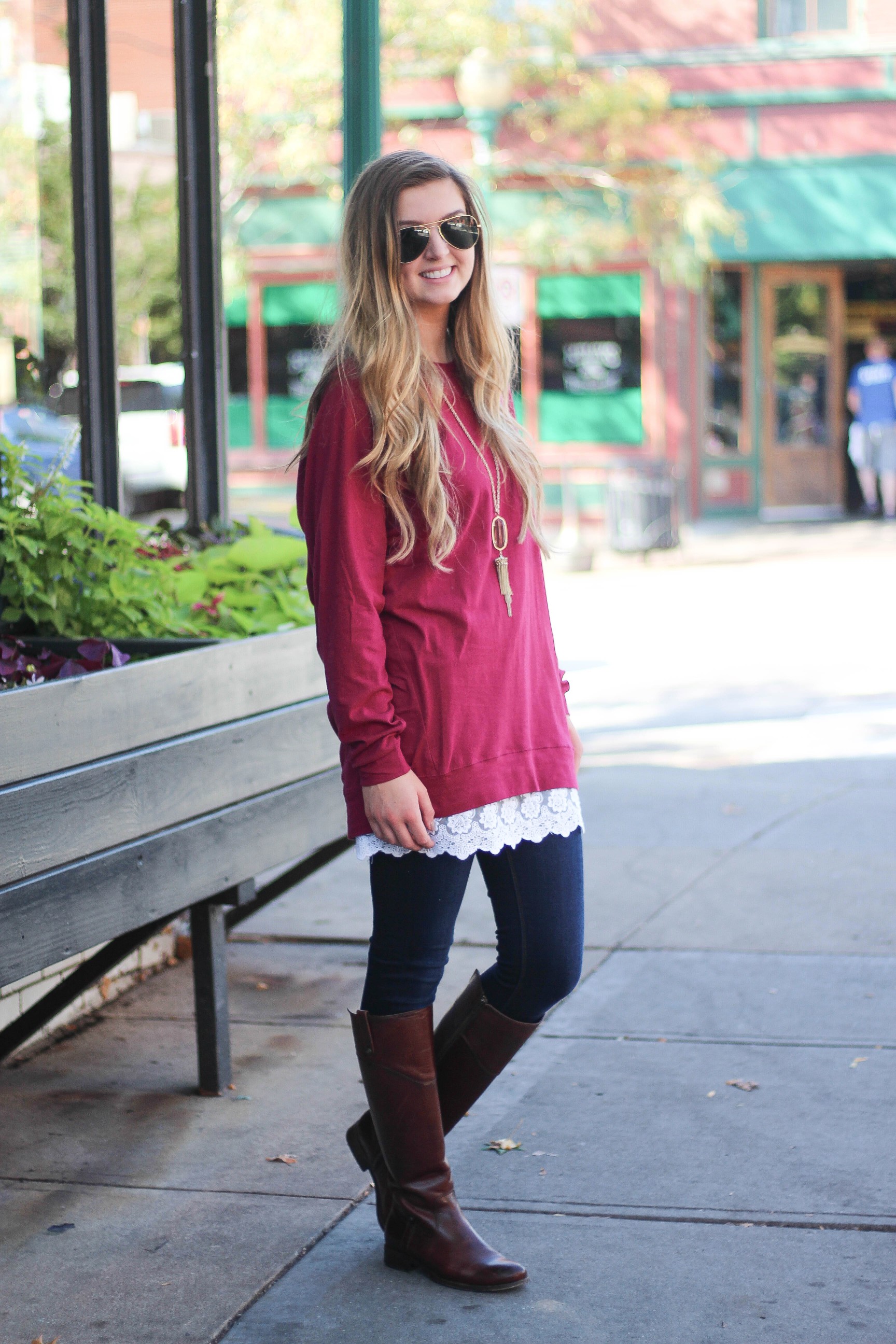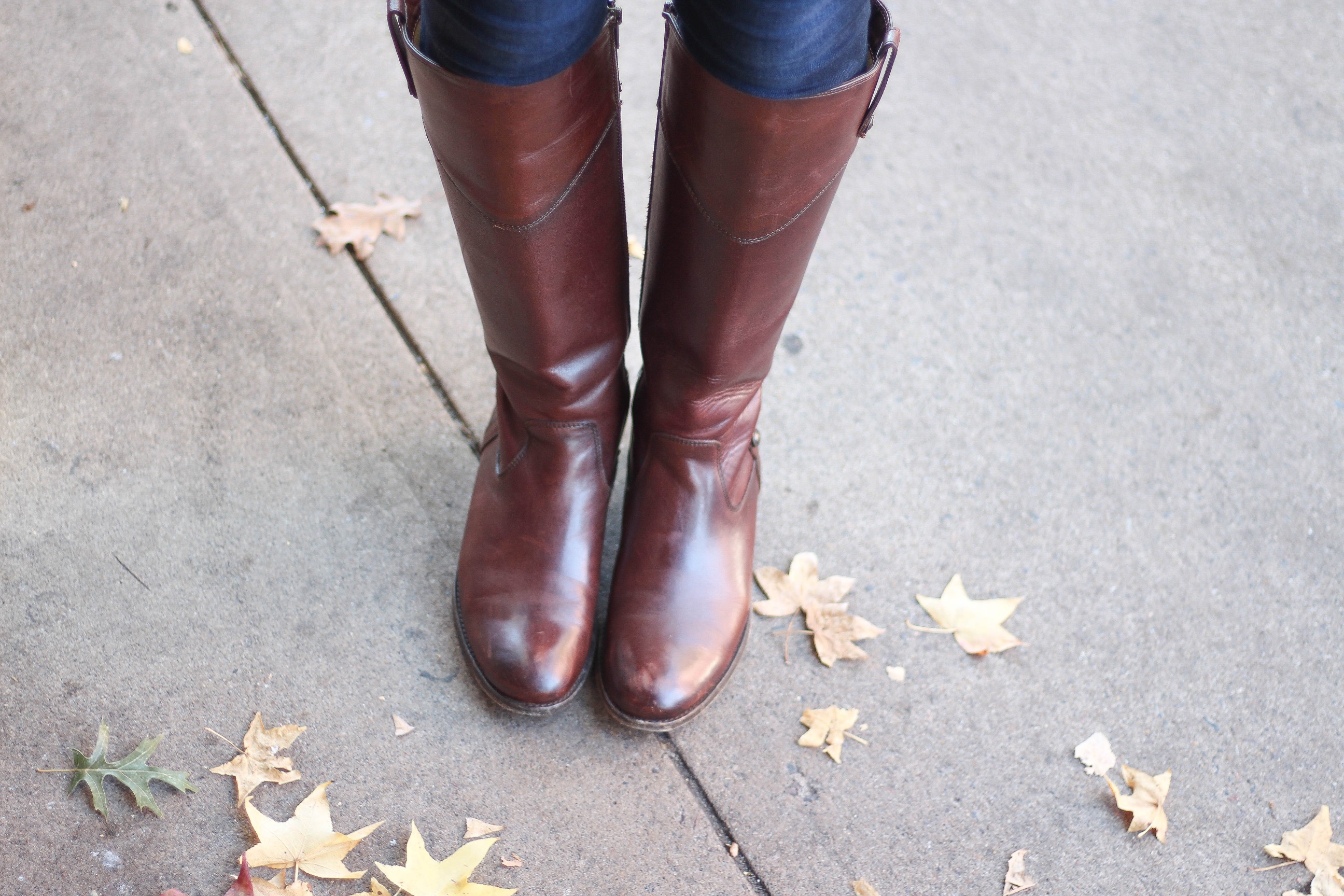 |

Burgundy Slouchy Top

(Exclusive link for 50% off!) | Lace Slip (white) | Jeans | Boots | Necklace |
This is part one of my two part blog post featuring these adorable Mint Julep Boutique Slouchy Dolman Tunics! I love outfits that are dressy, but also super comfy (because who doesn't love being comfy?). That is pretty much the definition of this outfit because it's like wearing an oversized sweatshirt, but actually looking put together! I wanted to show you in this first post how I easily dressed up this top, then next week I will show you how I wear them casually to show you how versatile they are.
I decided to pair the tunic with a lace slip because it's an easy way to dress up any outfit in the fall. This is definitely a staple piece for your wardrobe this season, I purchased mine off Etsy last year and I linked the exact one above! I love this because you can wear it under sweaters to give it a nicer look and you can also make sweaters into dresses because they extend them! This look would have also been really cute with no jeans and some over the knee boots!
The best part about this post? The Mint Julep gave me an exclusive link where you guys can buy these at 50%! I will put a link here and above! The Mint Julep Boutique has been one of my favorite online boutiques for years and I was so excited to partner with them for this post. You can check out all the other colored slouchies here for 50% off! Let me know what you guys think and make sure to check out part two next week!
xoxo,
Lauren Emily Lindmark
Copyright © 2016 dailydoseofcharm.com