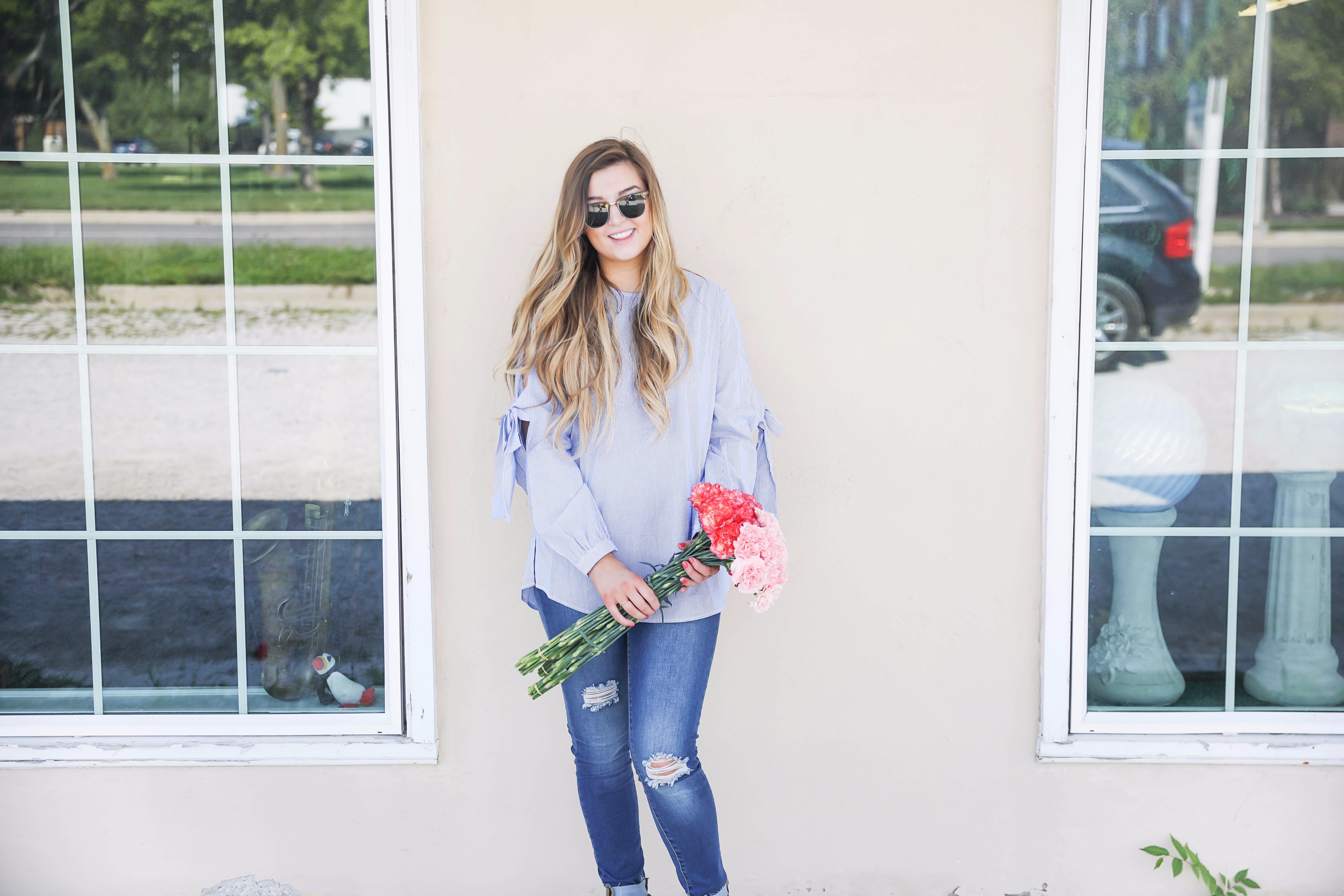 I Got Tape In Extensions | VLOG + OOTD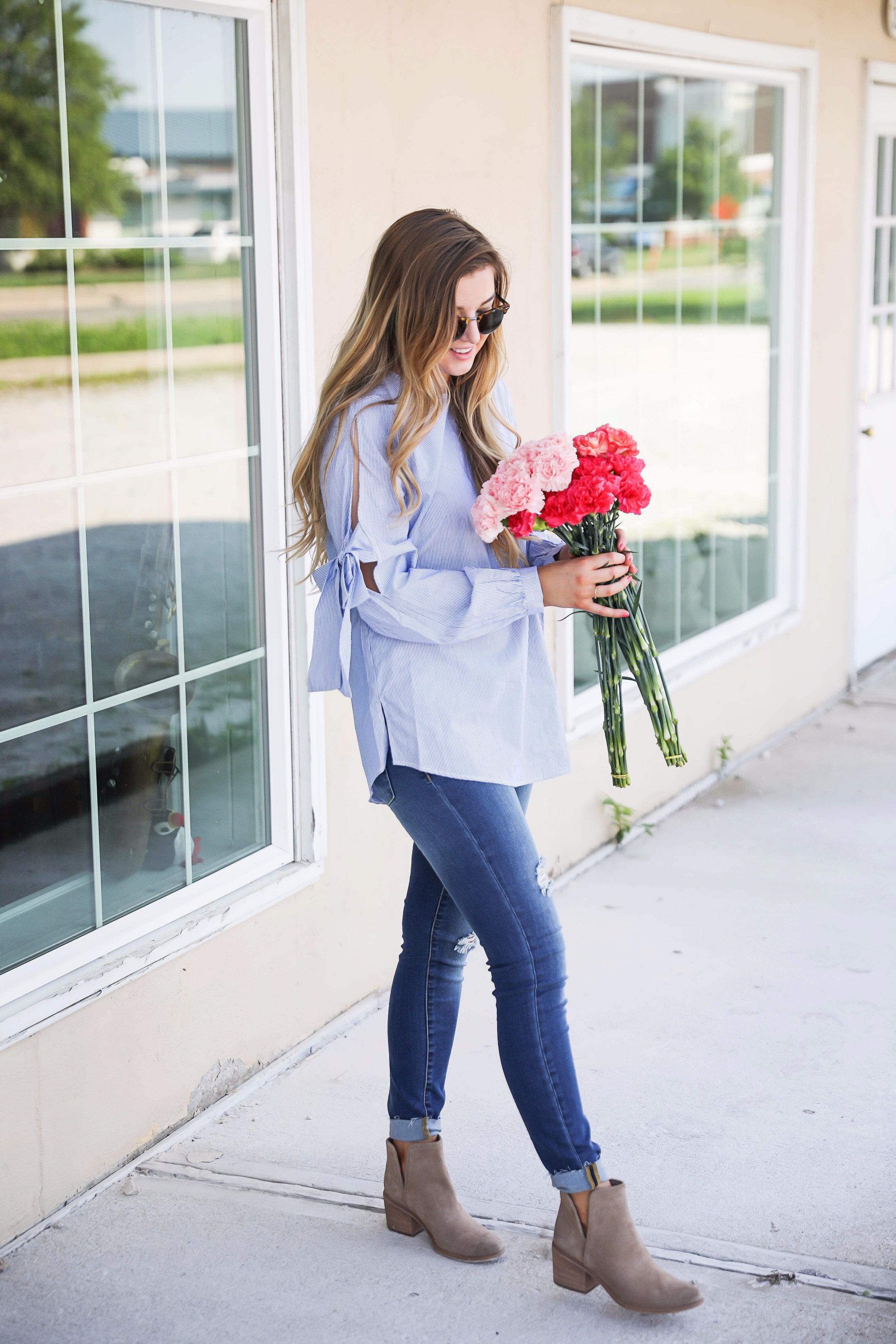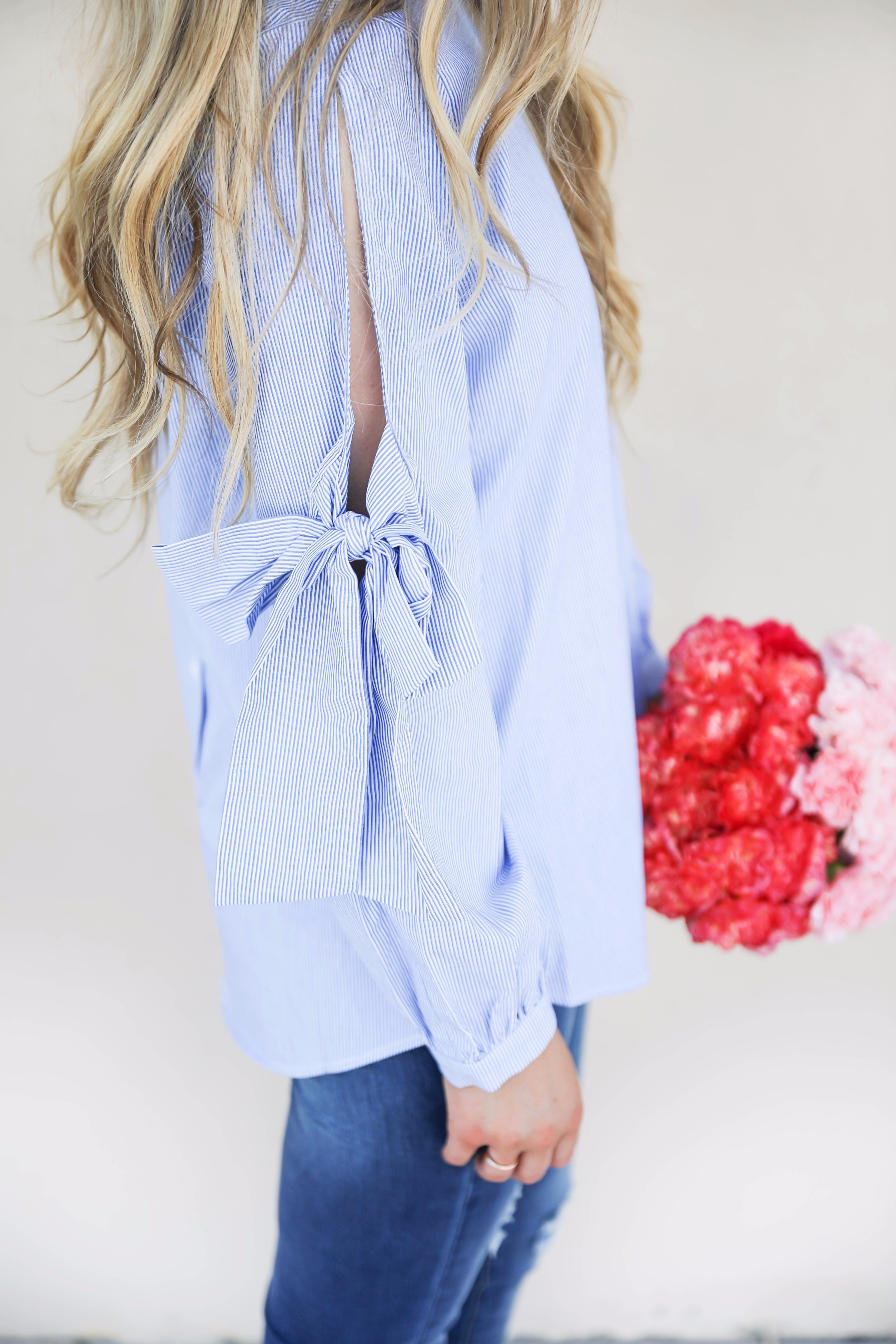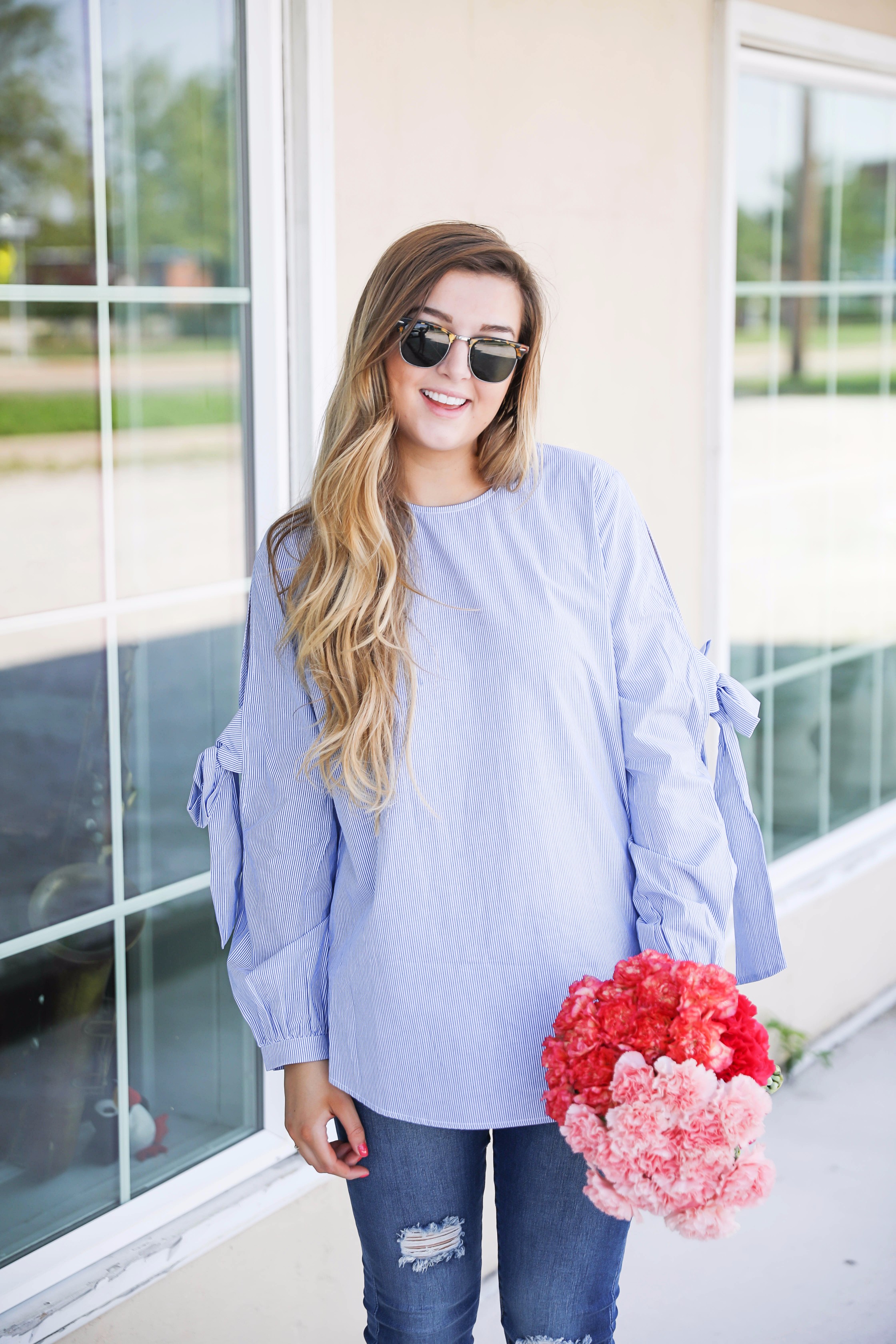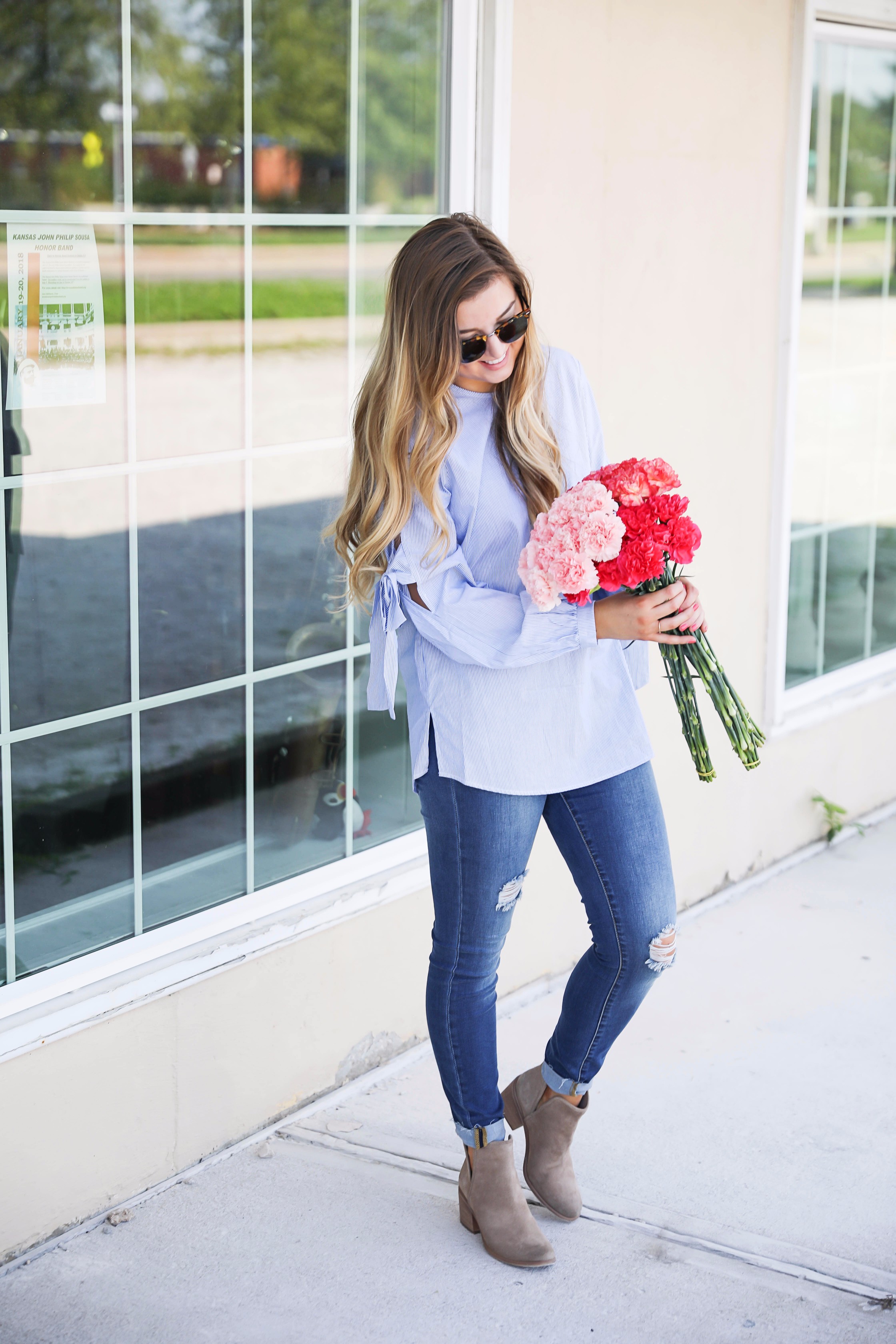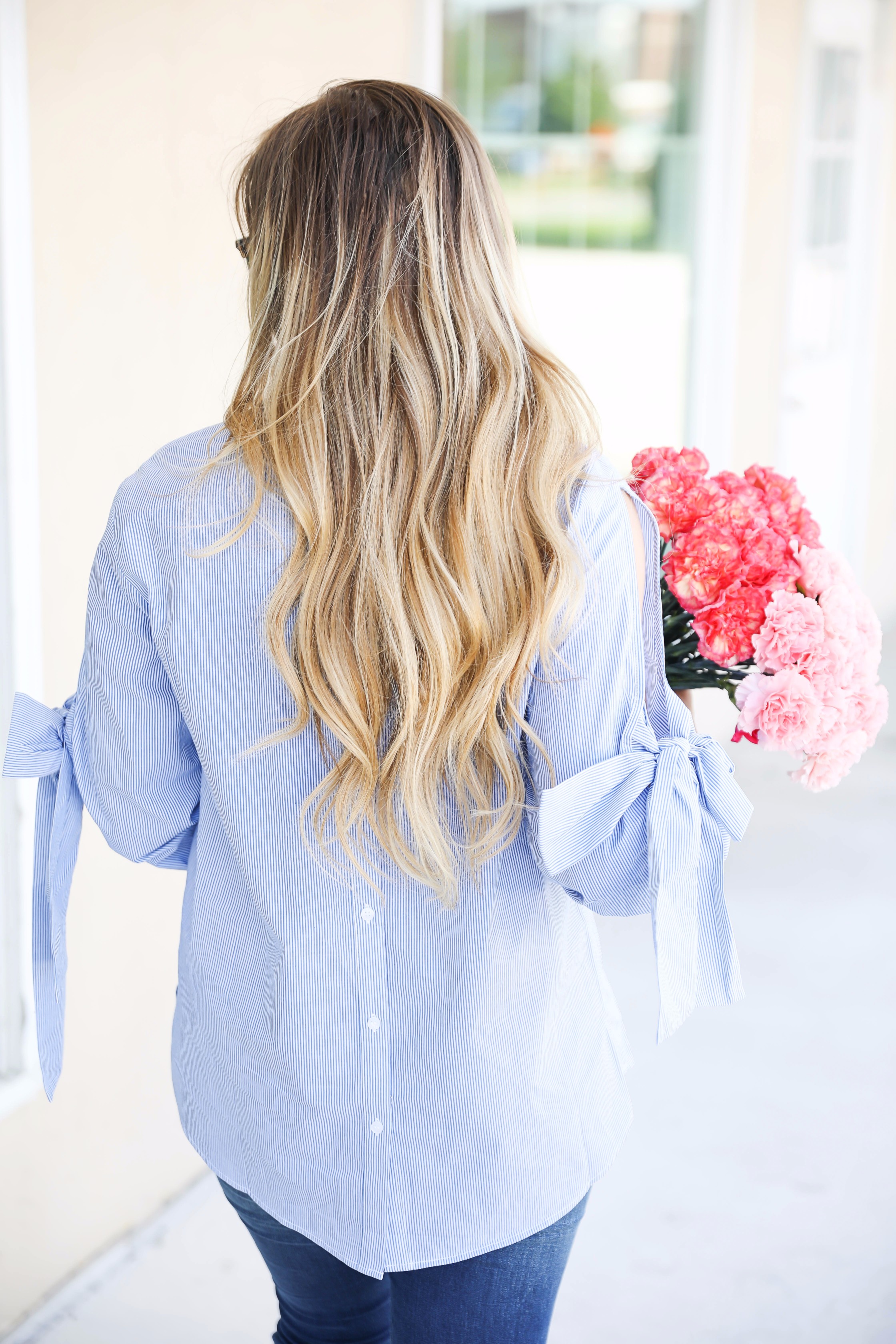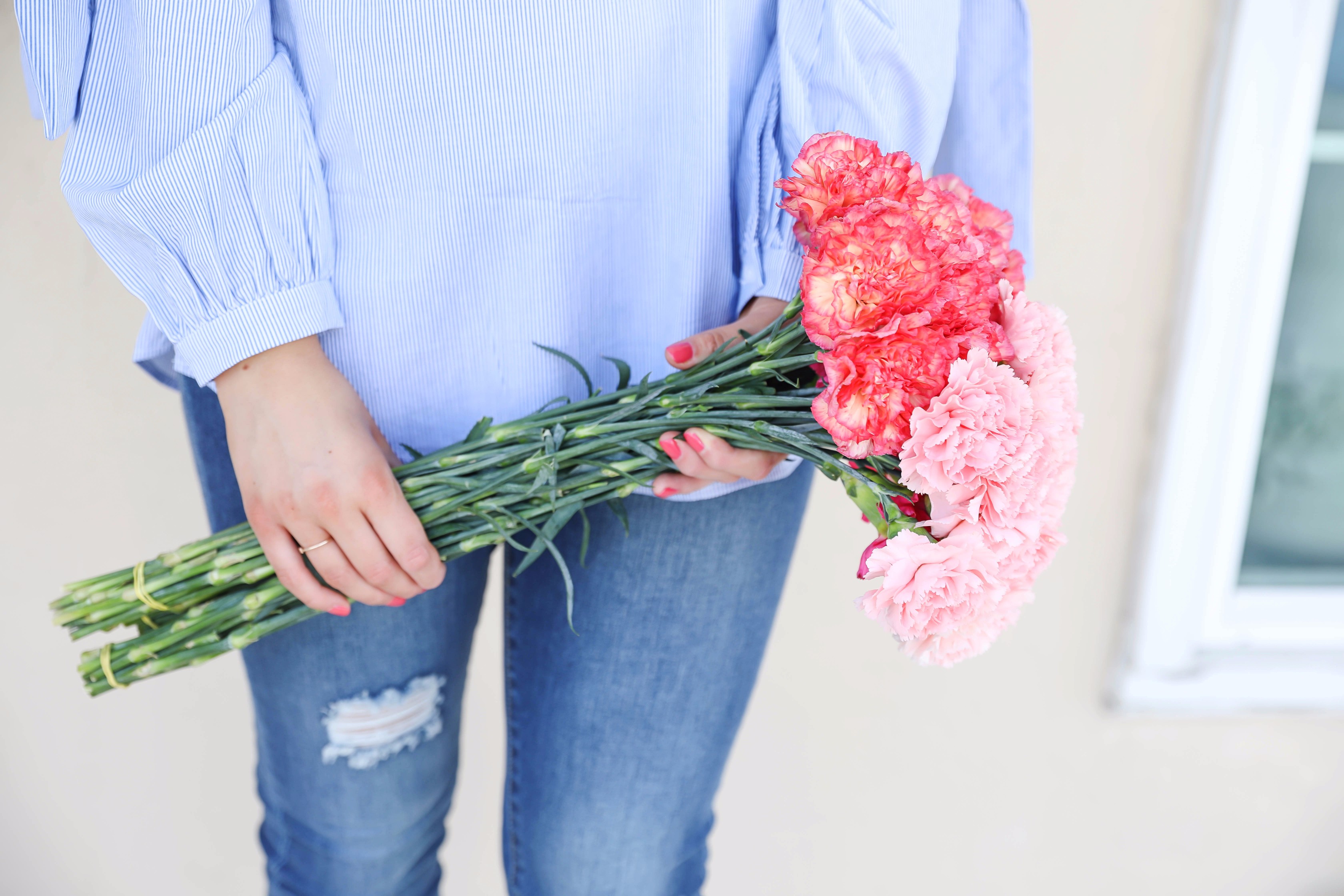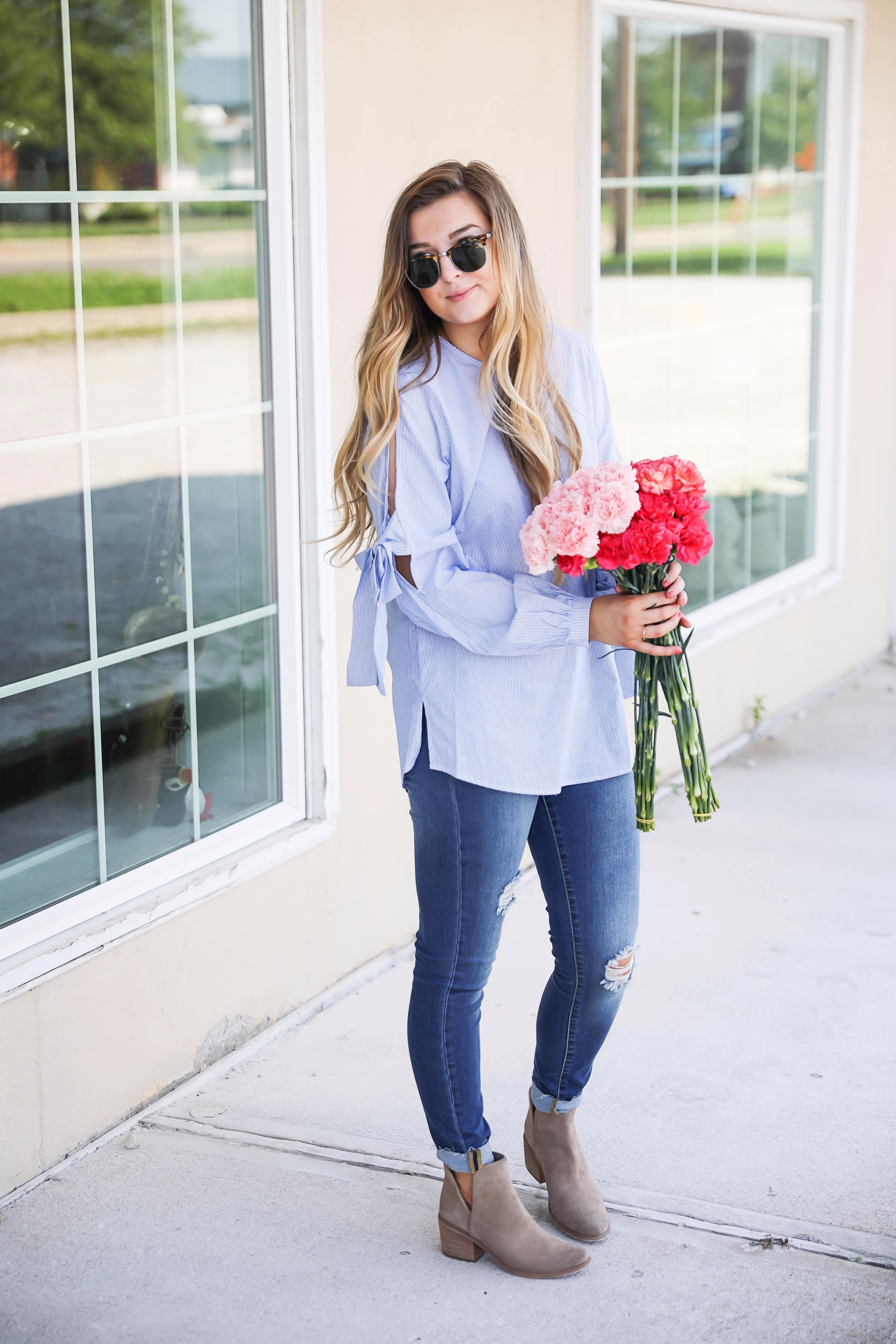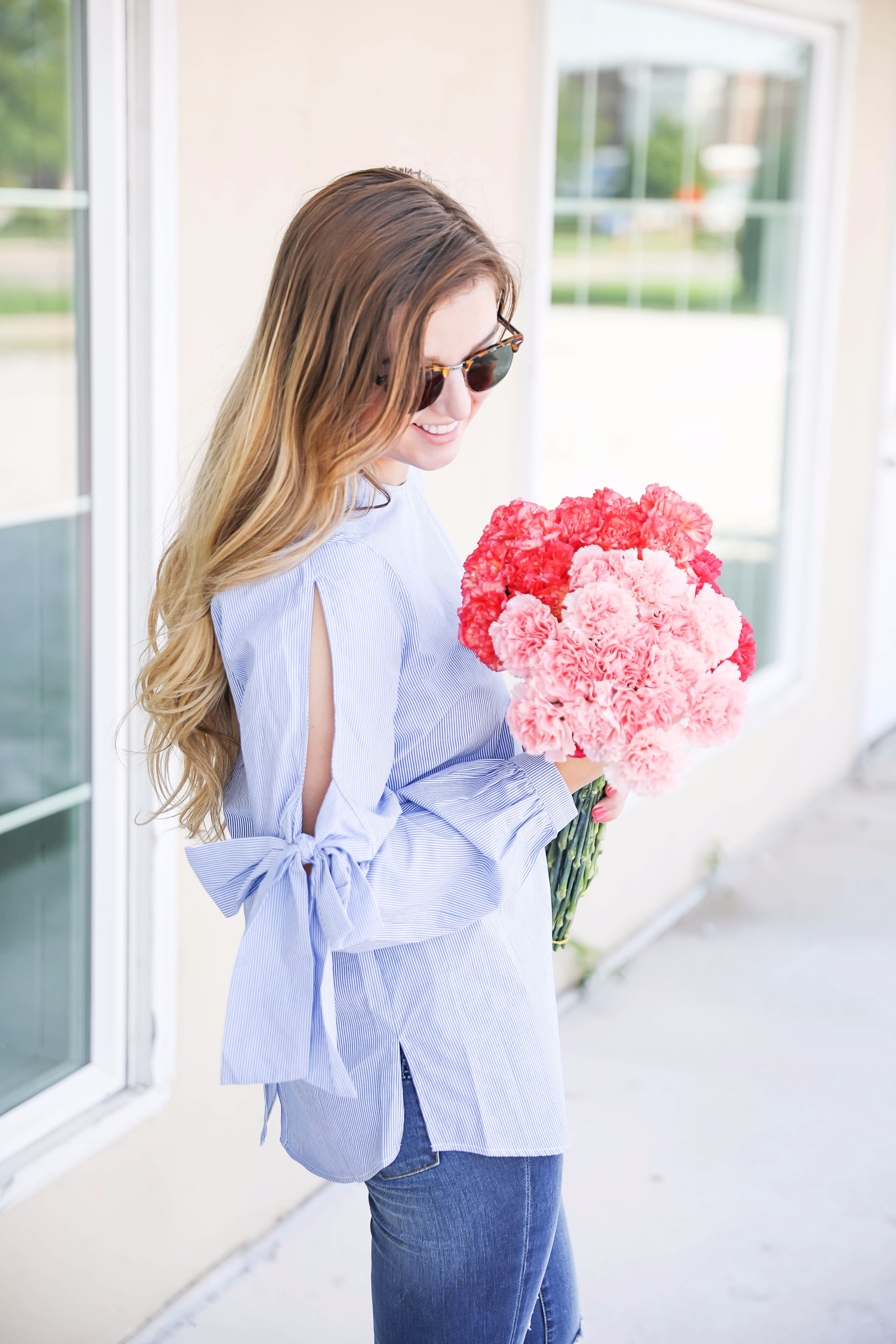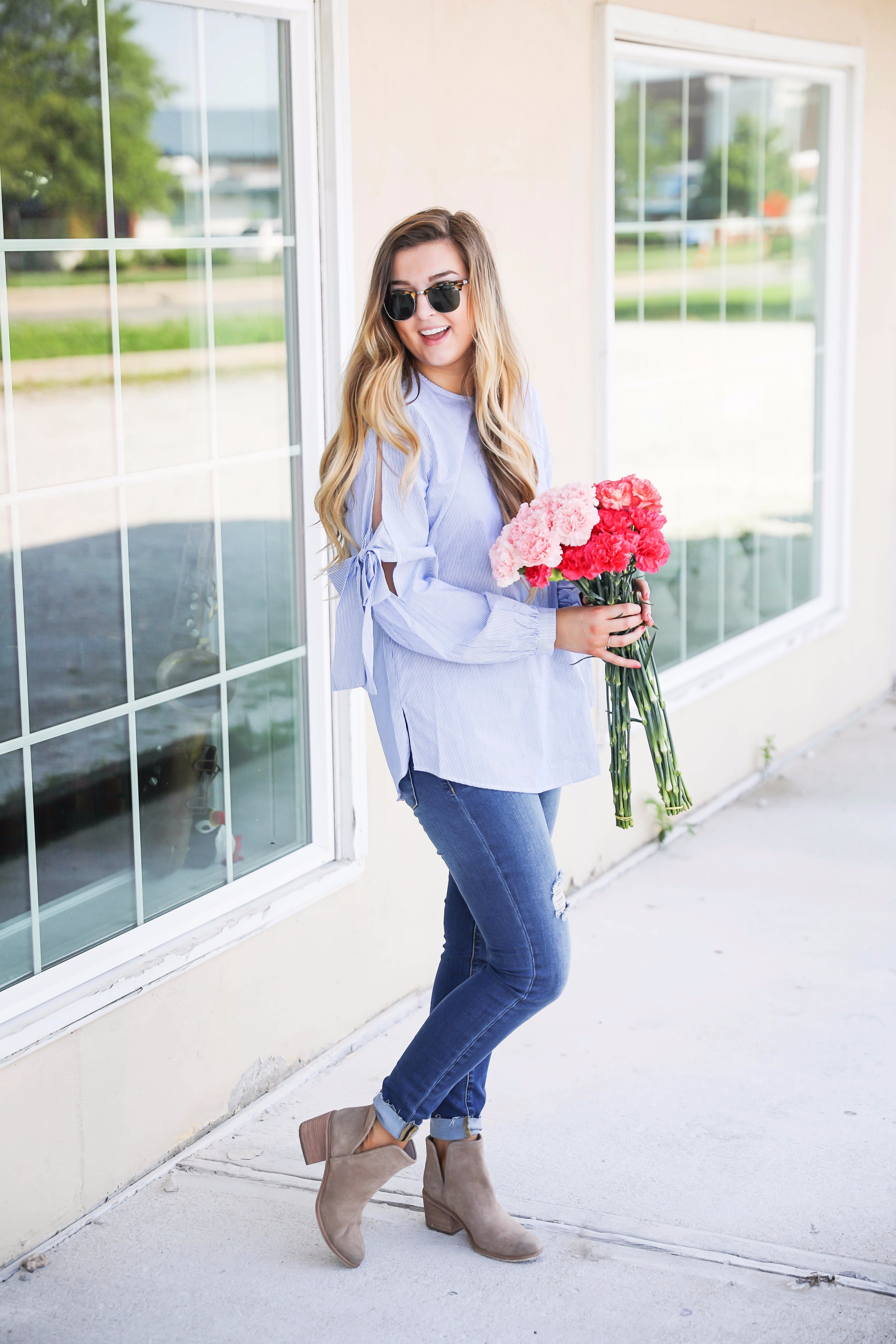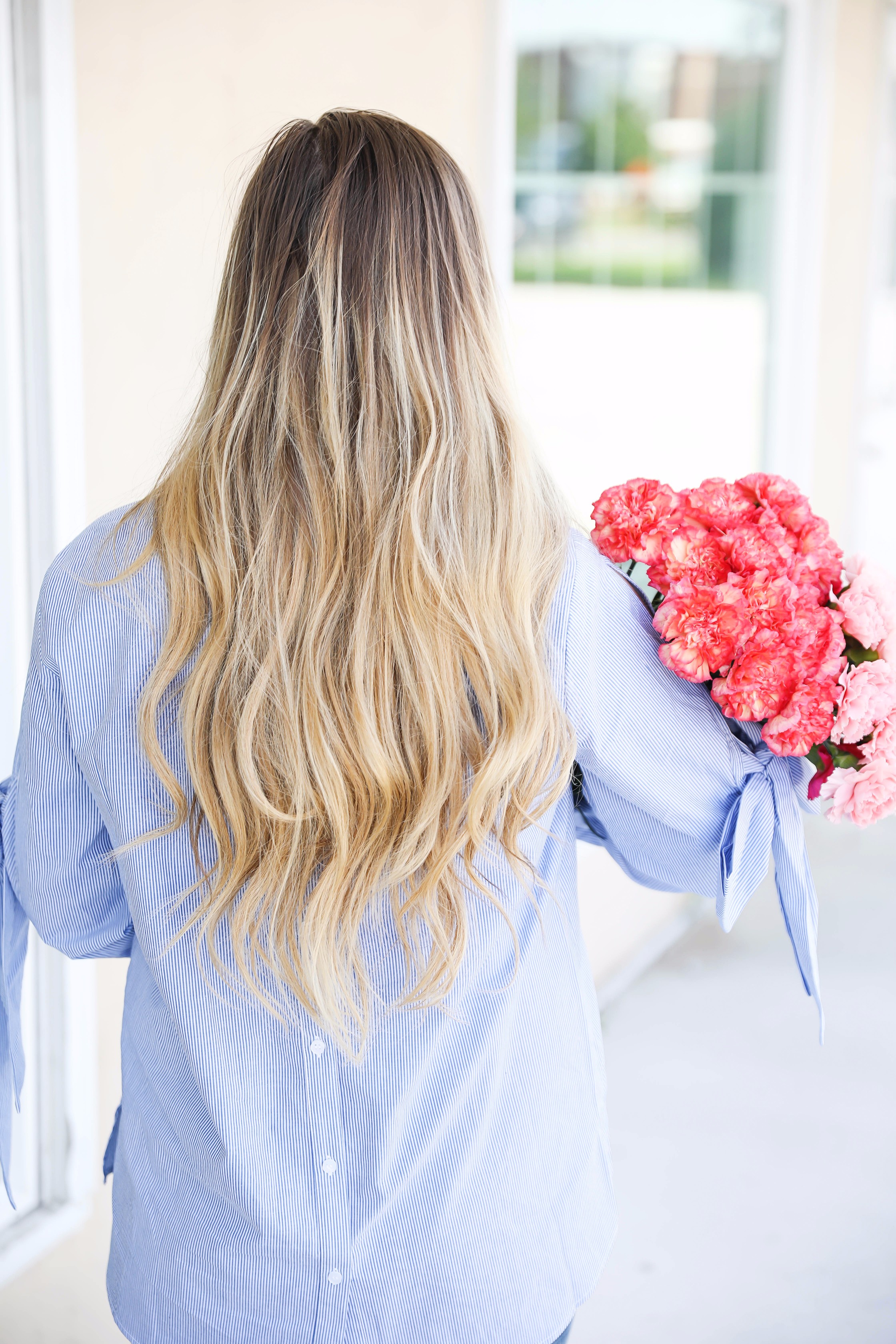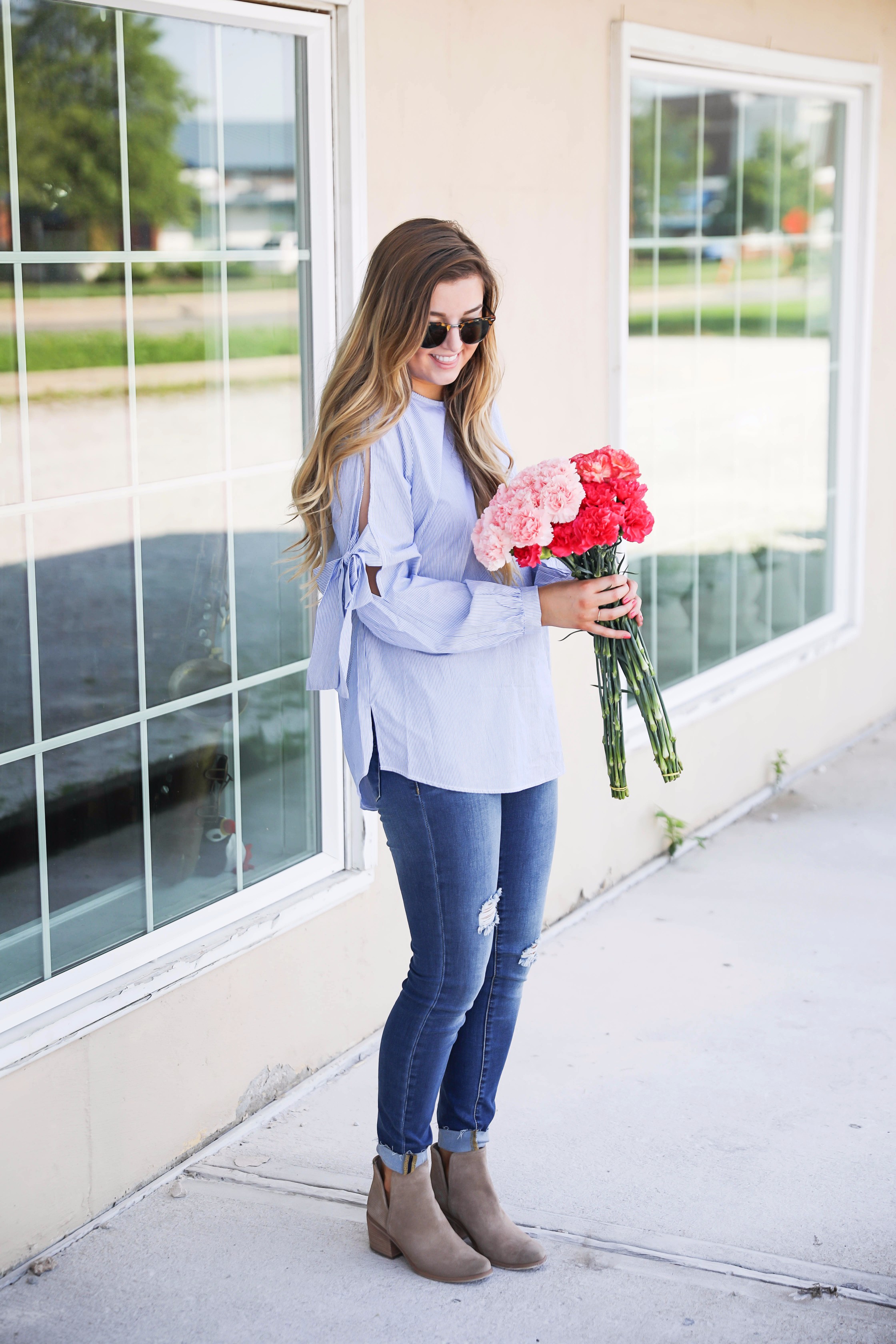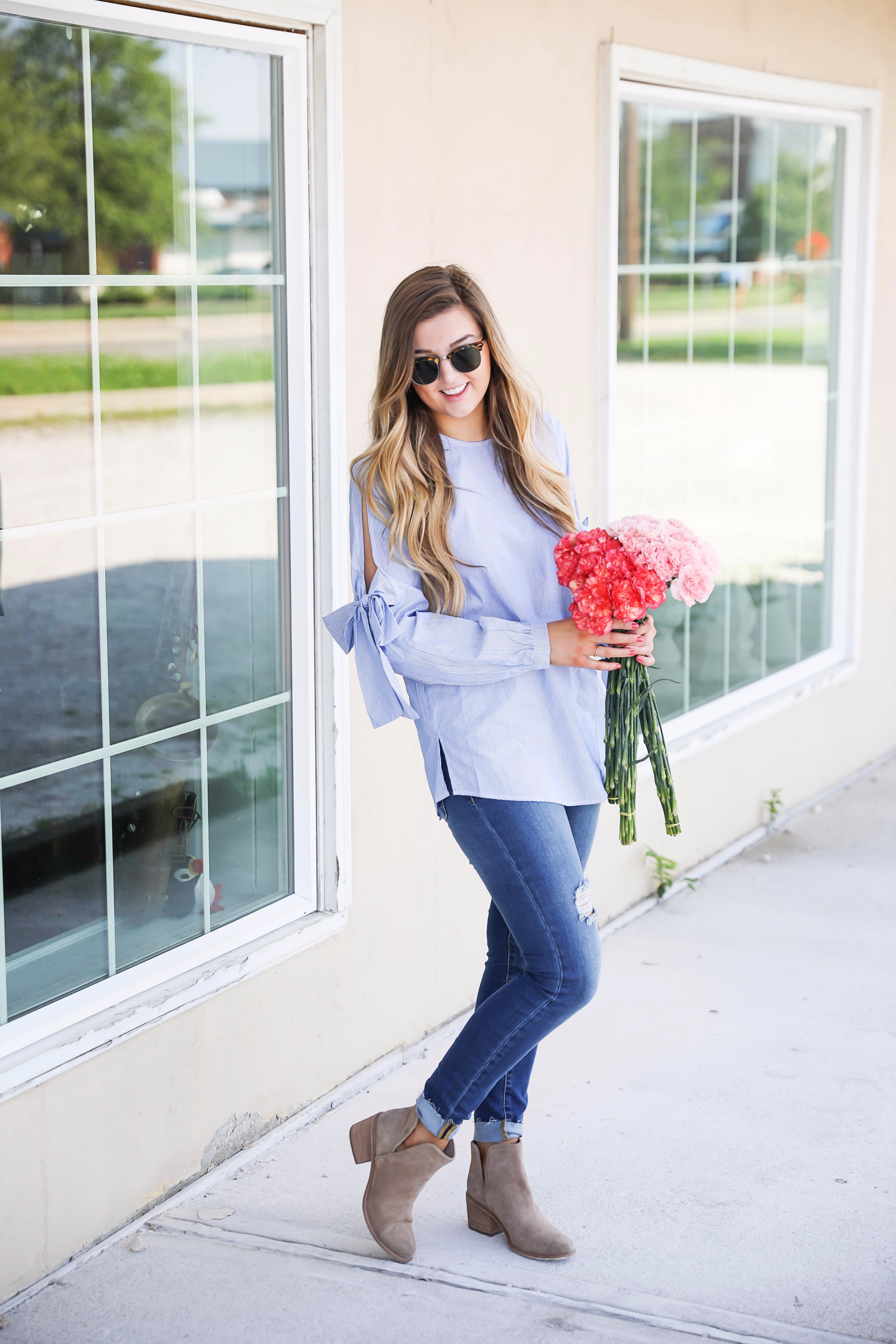 AH I finally got tape in extensions! I am so excited, I couldn't stop smiling the whole day and touching and playing with my hair haha! For those of you who don't know, I have been wearing clip in in extensions religiously for the last year (and on and off since middle school). Clip ins are extensions that I had to clip into my hair every morning and take out every night. Since I had my last set for so long (since last October), they were starting to get super dry and needed an upgrade. So I decided to talk to my sweet hair stylist Courtney Finch about my options and I am so glad I did because we decided on tape in extensions!
For those of you who don't know, tape in extensions are different because they tape into your hair and you can sleep, workout, swim, shower, etc. with them in! You have to get them put in and removed professionally, but they are not put in with heat so they are not damaging! Courtney did an AMAZING job as always! The hair blends so well and looks perfect! I am so happy! If you live in the Kansas City area please hit her up because she is the best hair stylist I have ever been to! She is also the one that colors my hair 🙂
Courtney Finch's Info:
Courtney's Salon –



Par Exsalonce Salon & Day Spa on College BLVD (913) 469-9532
I decided to vlog my whole experience so you can watch that below! Also, send in any questions you have about getting tapes in so I can do an update video and Q&A! Make sure to subscribe to my YouTube if you want more videos!
xoxo,
Lauren Emily Lindmark
Copyright © 2017 dailydoseofcharm.com