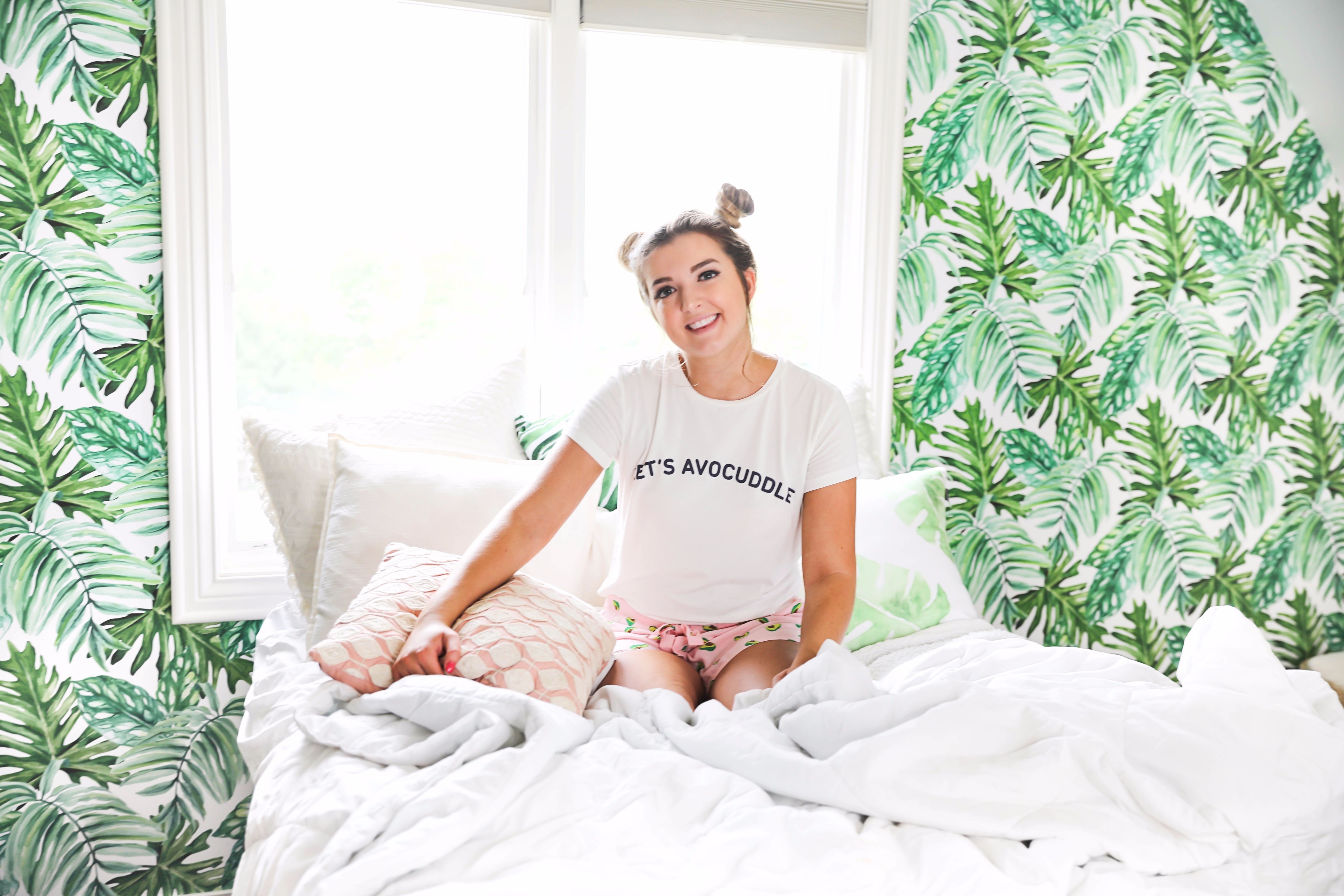 Let's Avo-Cuddle | Pajama OOTD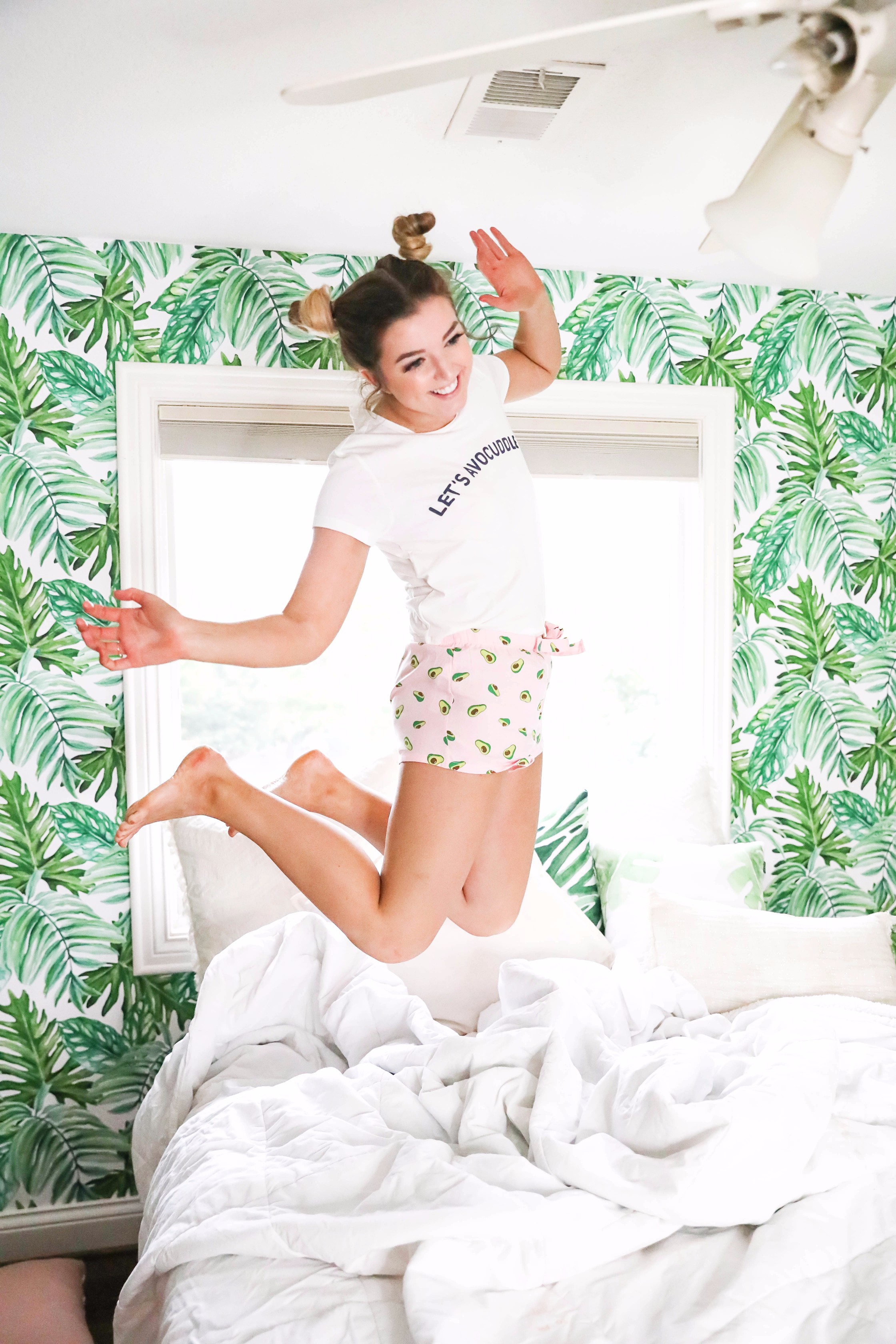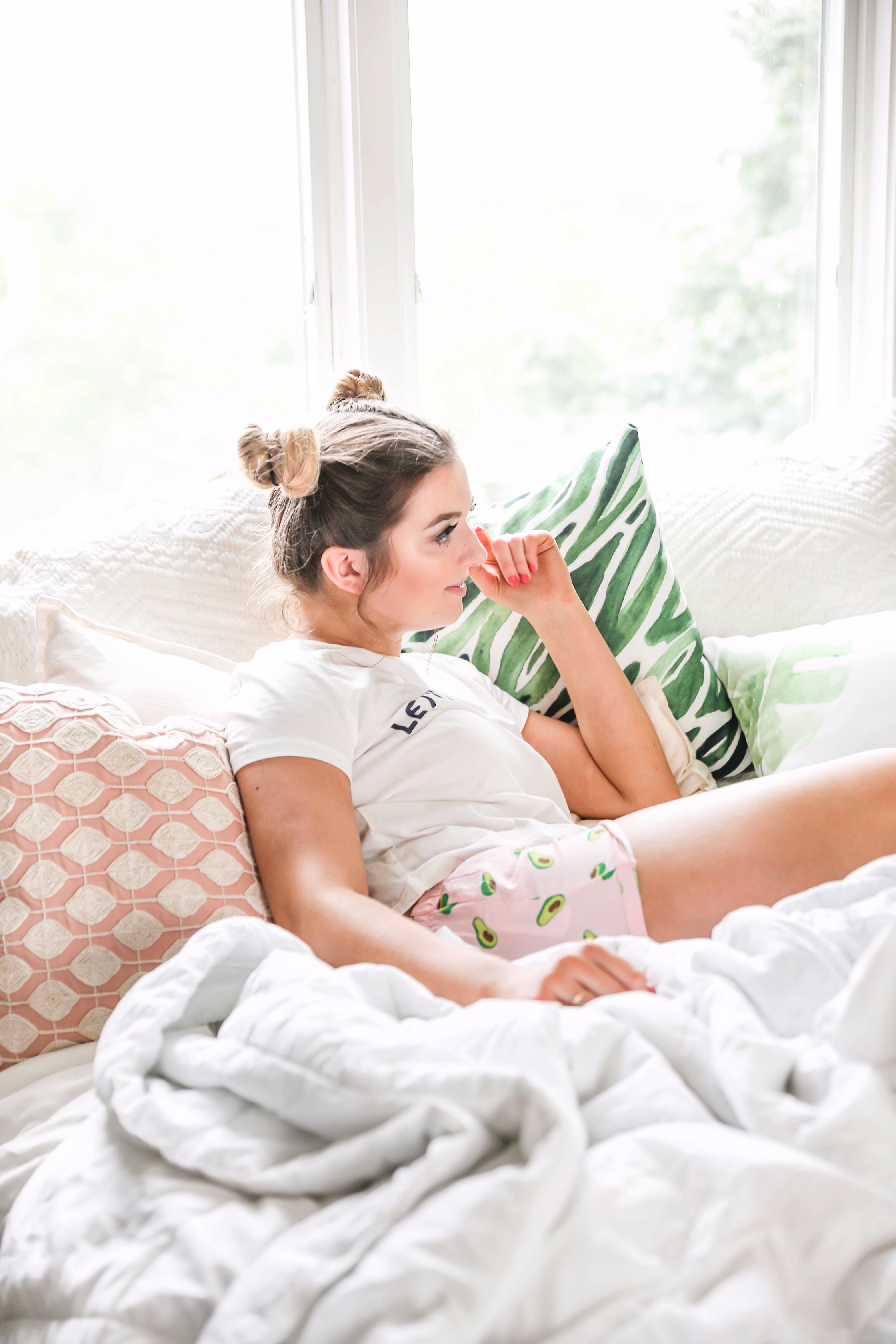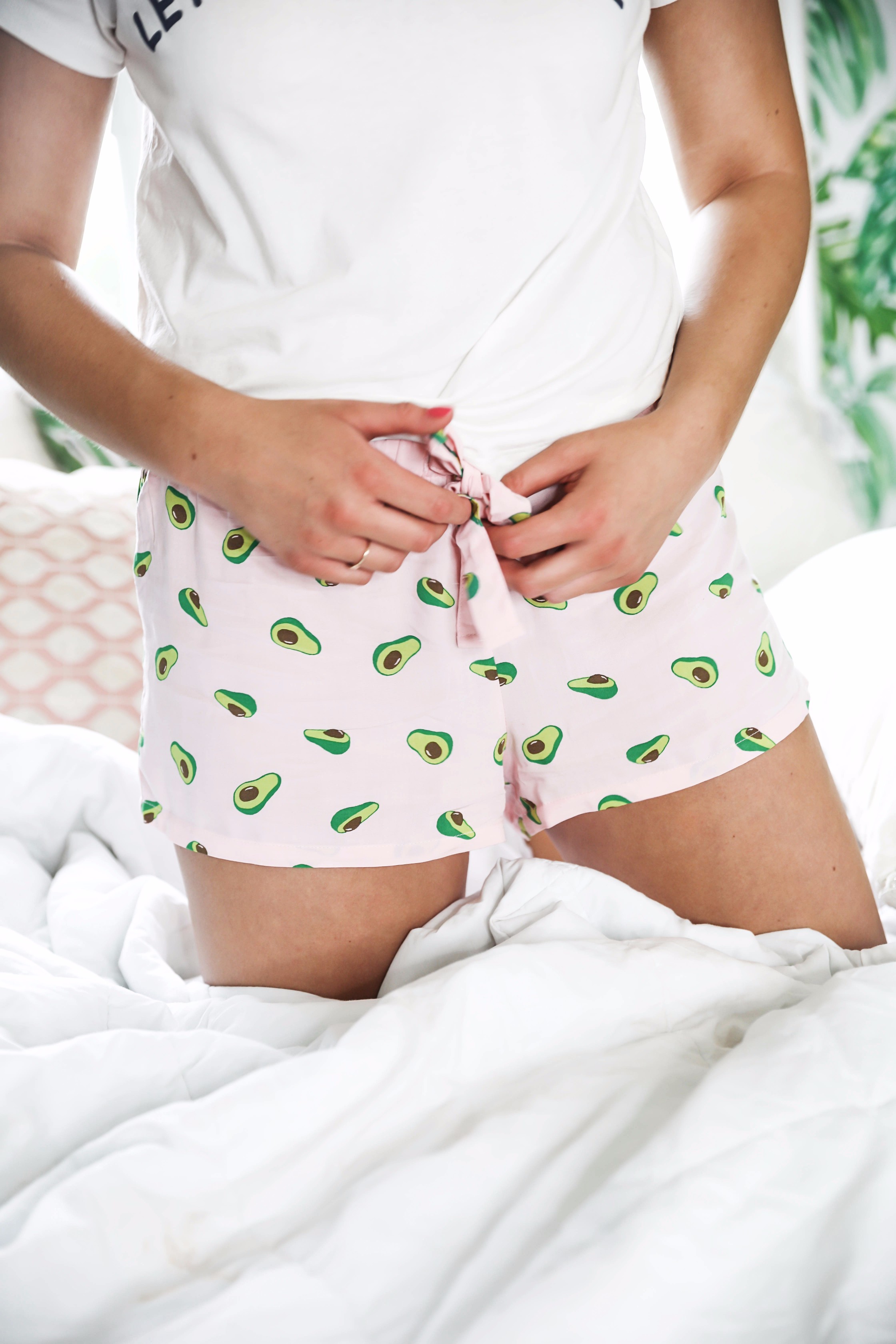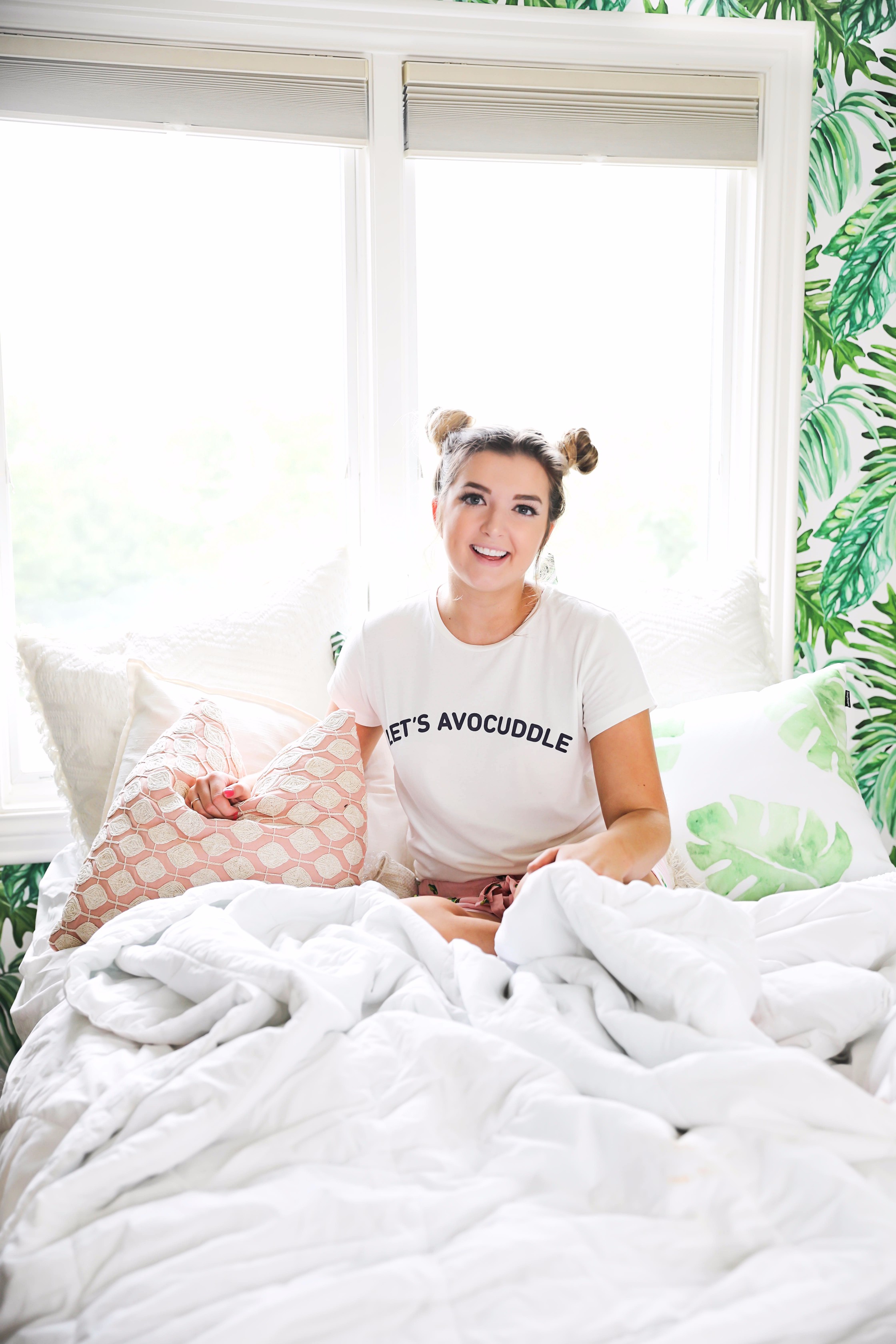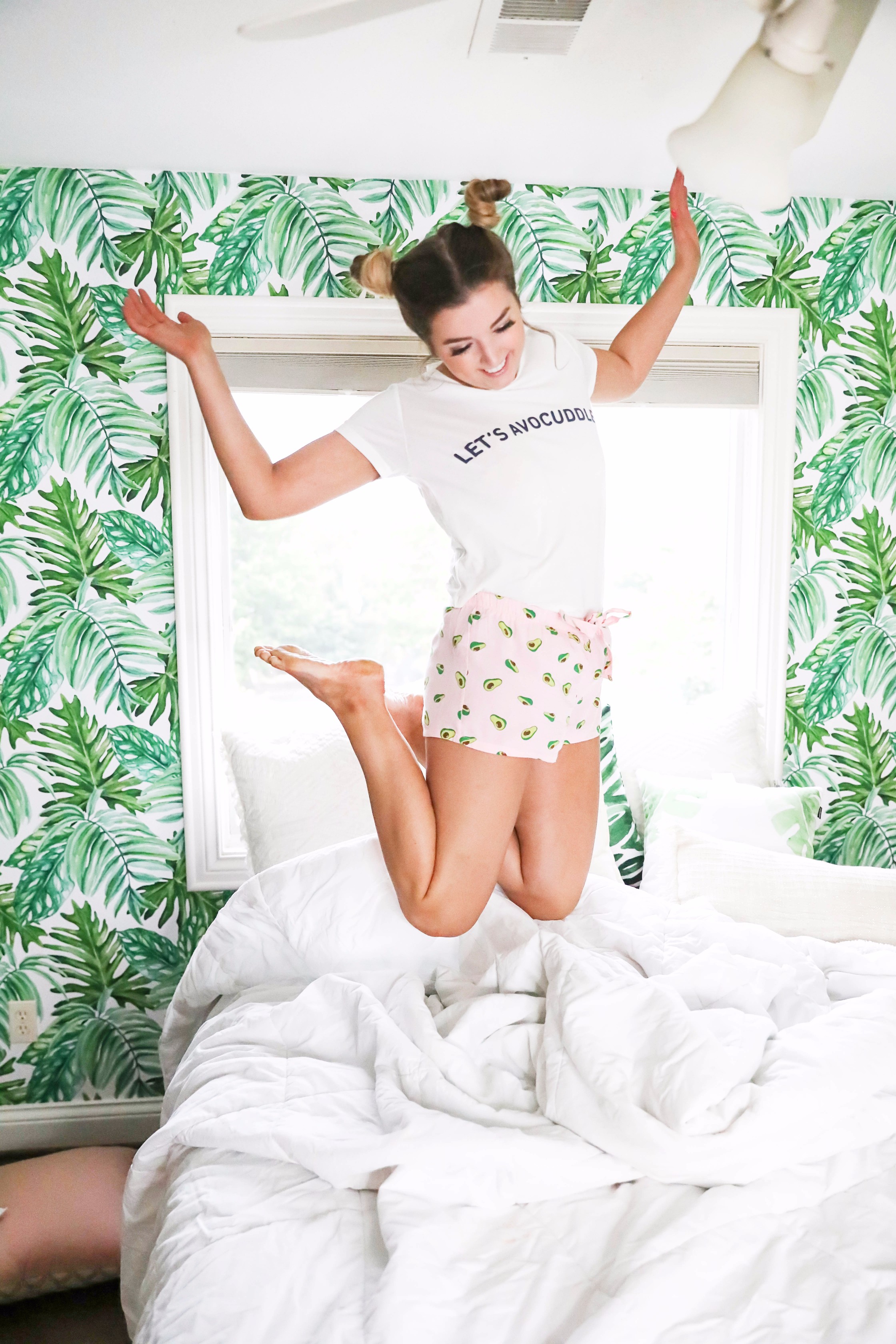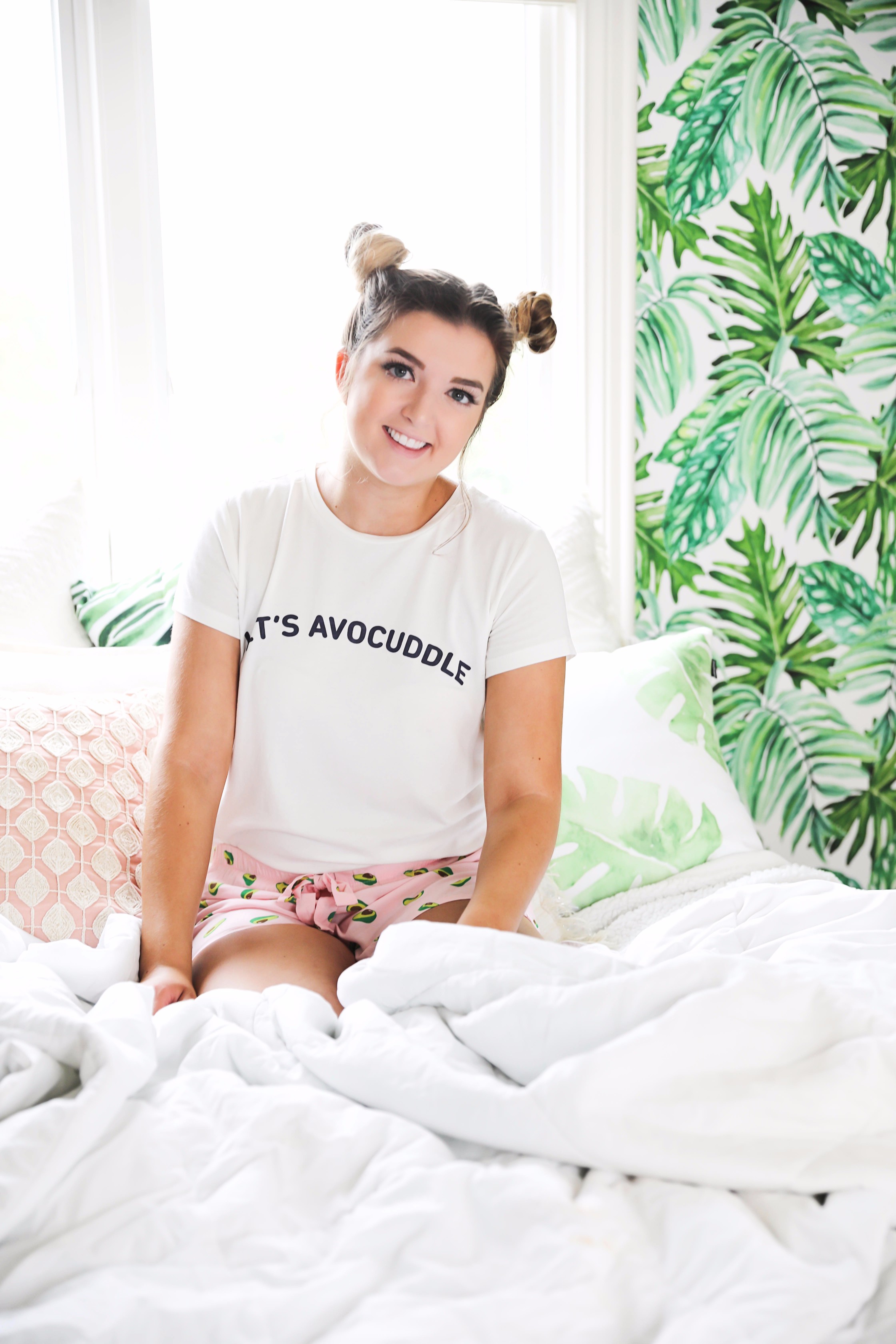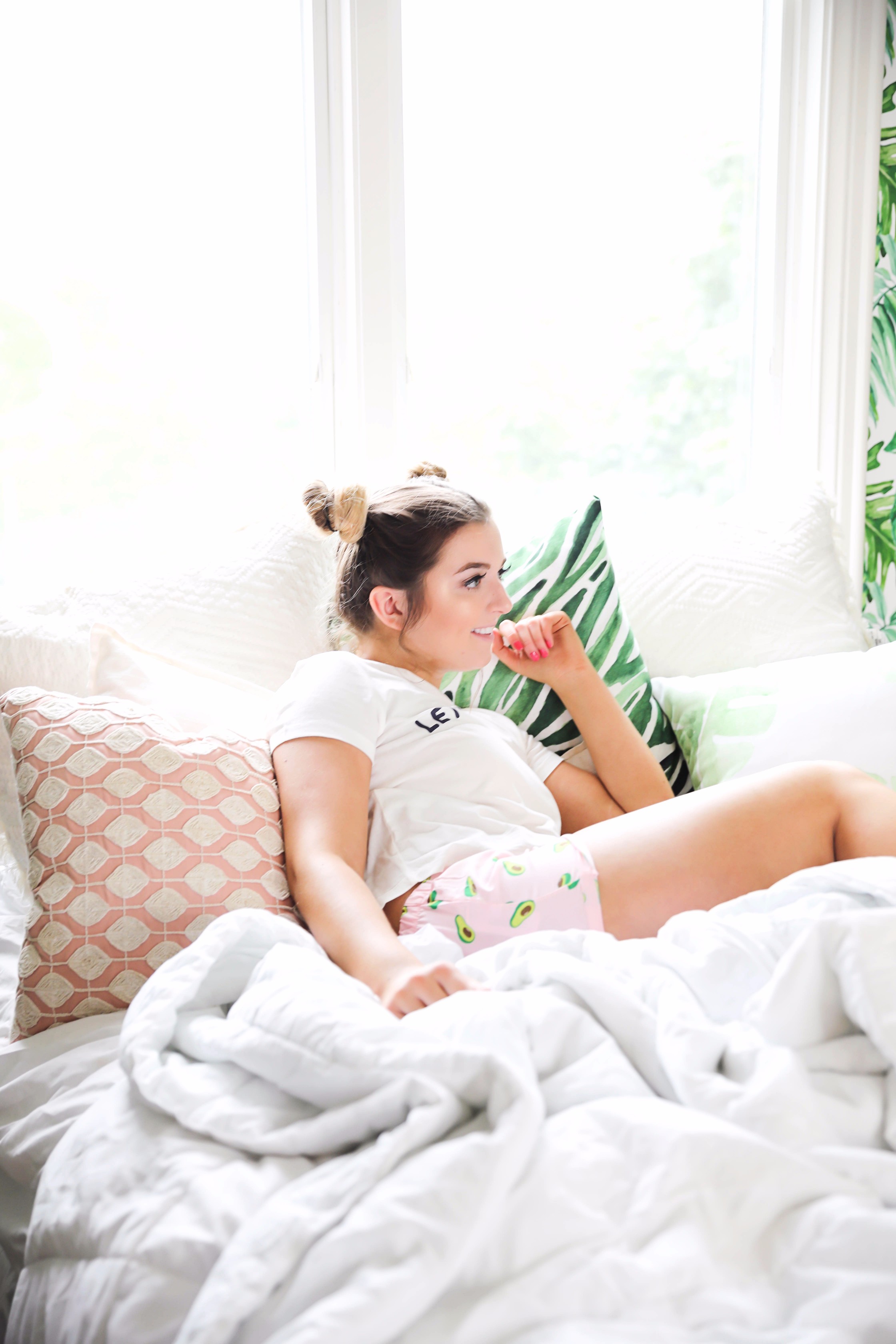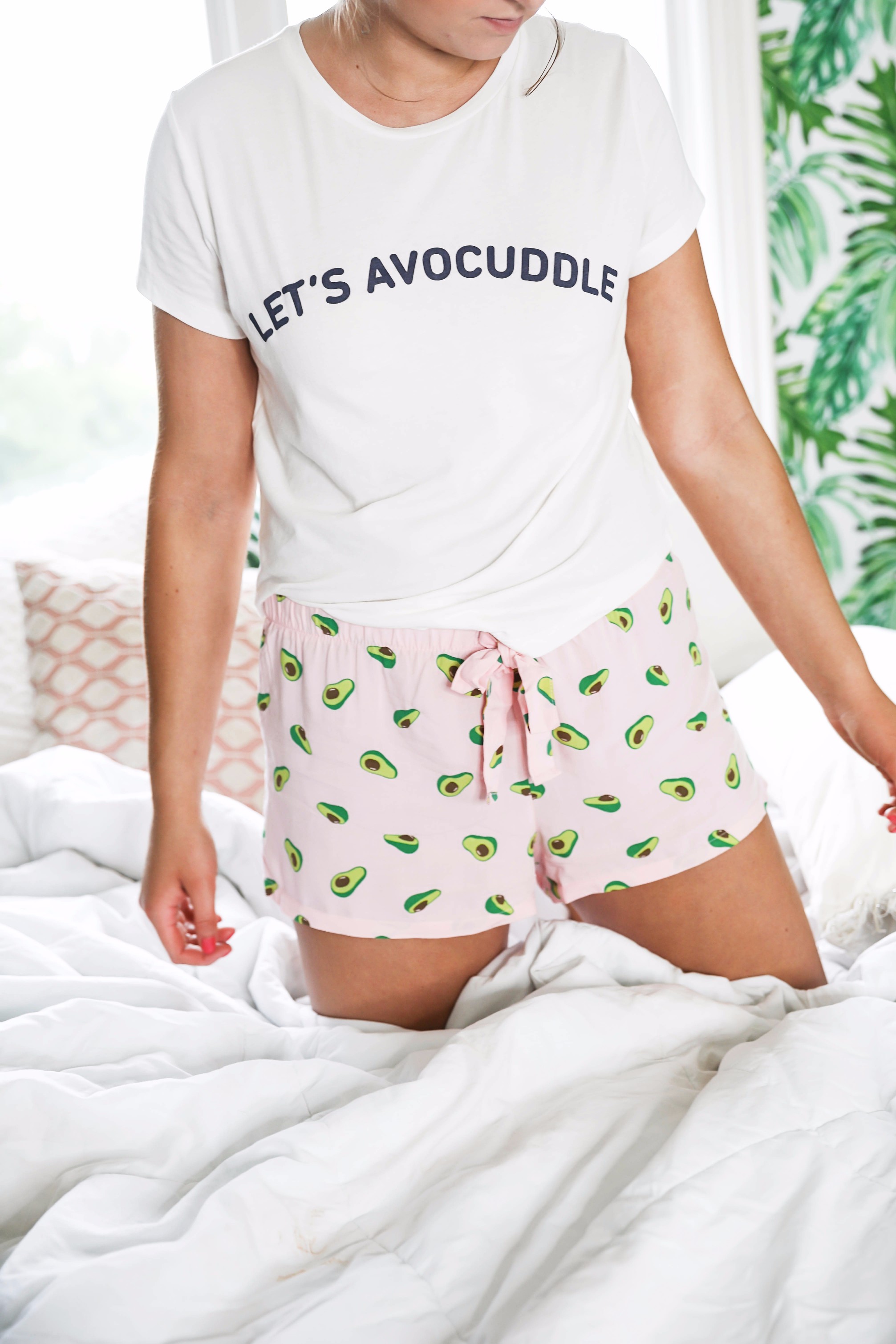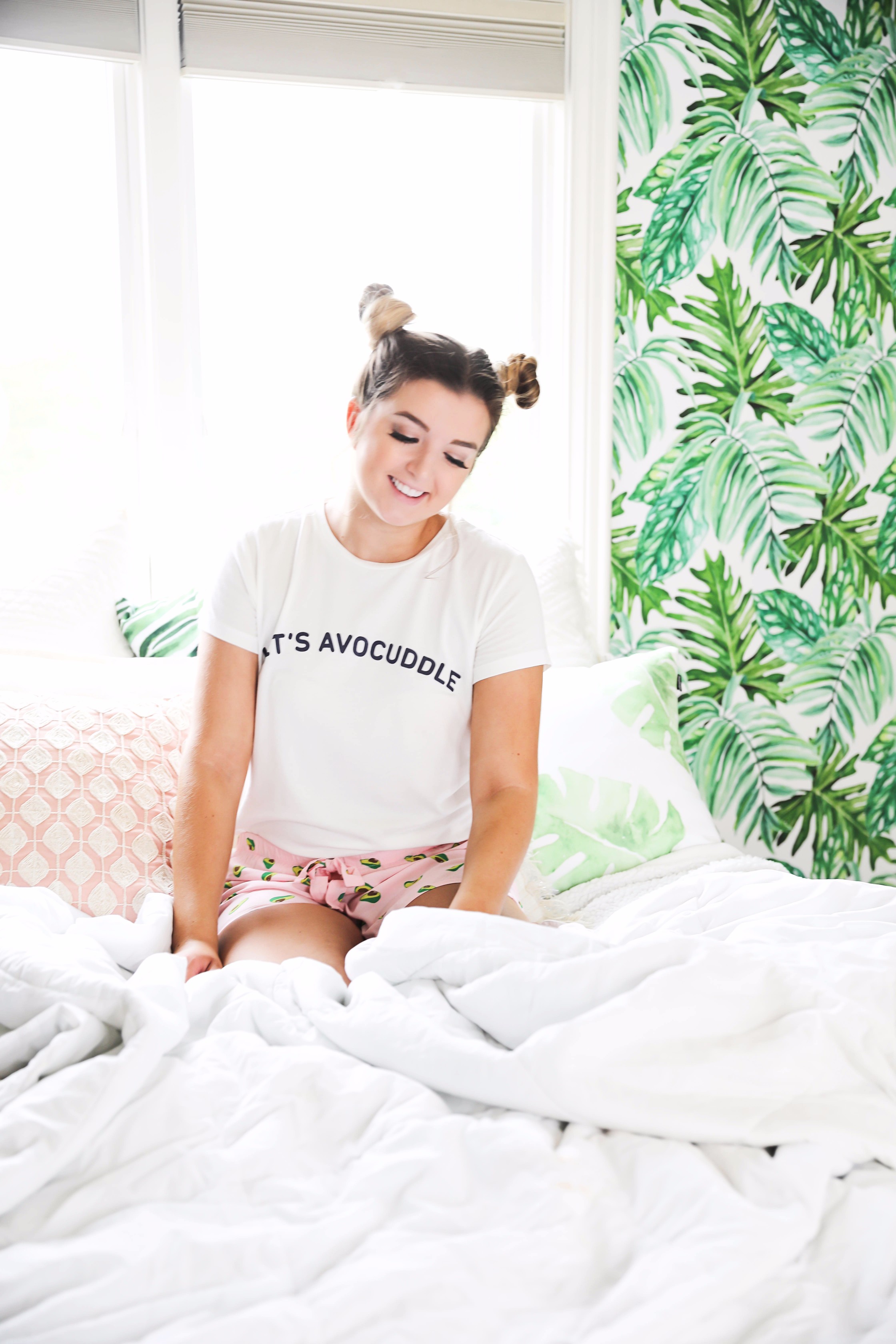 This may have been one of the most fun blogposts I have ever shot because one, I got to jump on the bed – and two, I was wearing pajamas. Not to mention my space buns haha! I am getting permanent extensions today (tape-ins) so yesterday when I shot this post I decided to do this hairstyle since I may not be able to do it after I get the extensions. People either complement space buns or make fun of them, but I love them!
I have been obsessed with pajama sets lately. I usually just wear a t-shirt or nothing at all to bed, but I've been eyeing a lot of cute pjs like this. Forever 21 has a ton of cute ones, but the fact that this one had avocados on it really sold it for me! I love that it says avocuddle! I wore a tank last week on the blog that said "avocado toast" so I guess I'm going through an avocado phase 😉
Ending this post early being I'm writing it on Monday night and I NEED to buckle down and clean my room. I have all my stuff from my apartment in my room and I am super overwhelmed. I need to figure out what goes in storage, what gets donated, and what gets sold. Ugh don't you just wish you could have a clone sometimes?! It would make life easier haha!
xoxo,
Lauren Emily Lindmark
Copyright © 2017 dailydoseofcharm.com