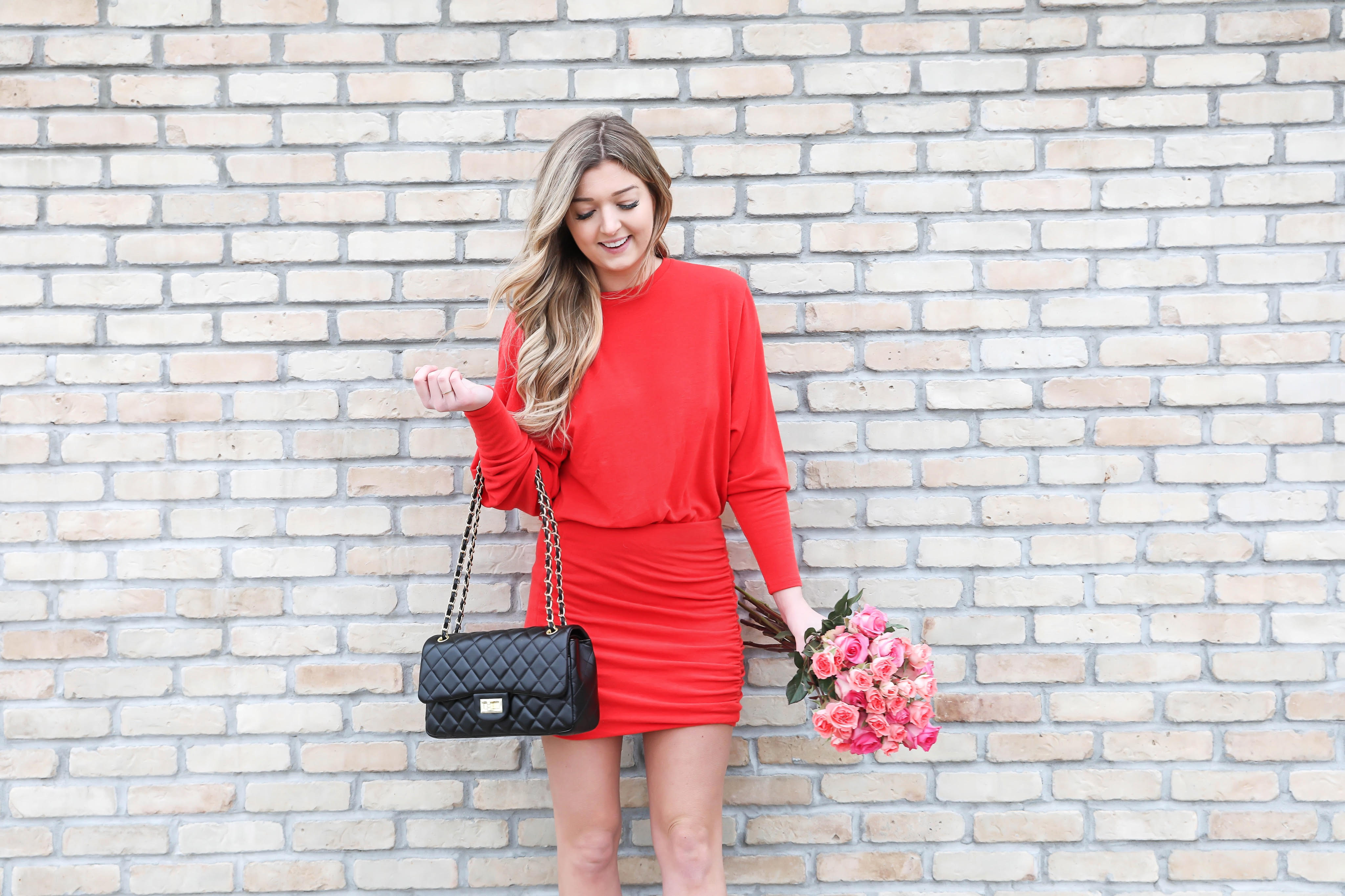 Last Minute Valentine's Day Dresses | OOTD + My Plans
Who else is a last minute shopper like me?! We only have one week (and one day) until Valentine's Day and I just bought my dress. Well.. make that dresses* because I bought a few haha! All of which are included in this roundup, I'll explain which ones I bought down below!
Speaking of Valentine's Day, I haven't told you guys what I am doing yet! I have never been that into the holiday. Don't get me wrong, I love any excuse to spoil my loves ones, get dressed up, and buy flowers. What I don't like is the crowded restaurants and all the hype around the holiday. Last year Cam and I had our first date on Valentine's Day (which we both made VERY clear it was not a "Valentine's Day" date, just a regular one. We went to a bar to make it super casual haha!). So now I like the holiday a bit more I guess 🙂
Cameron's birthday is actually two days before Valentine's Day so I decided to buy him a plane ticket to go to Scottsdale for his birthday present! We leave on the morning of the 14th, so we will be spending the holiday in Arizona! I am really excited, we are going to go out to dinner and I want to plan something else fun for us that day! Comment below what you are doing for V-Day!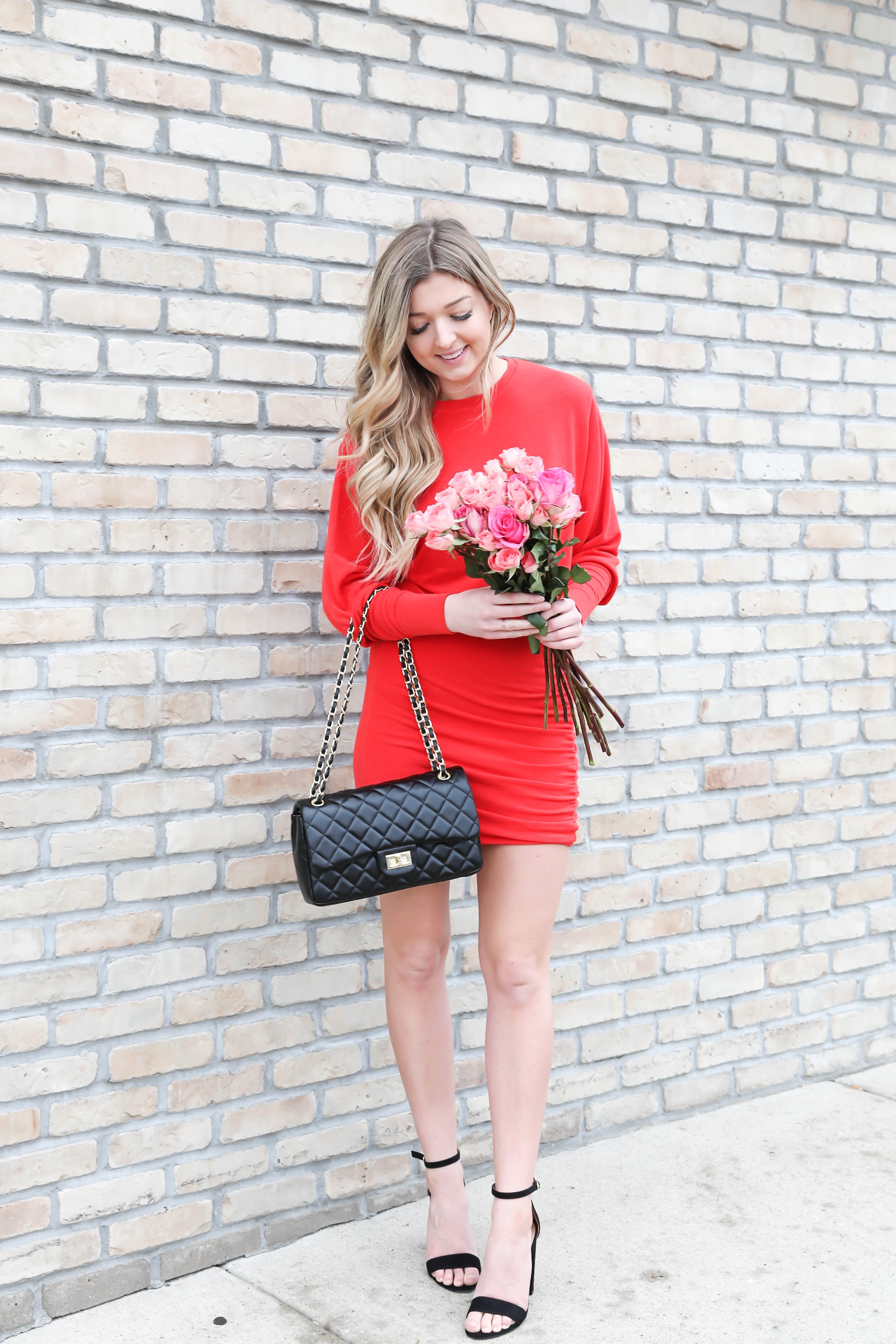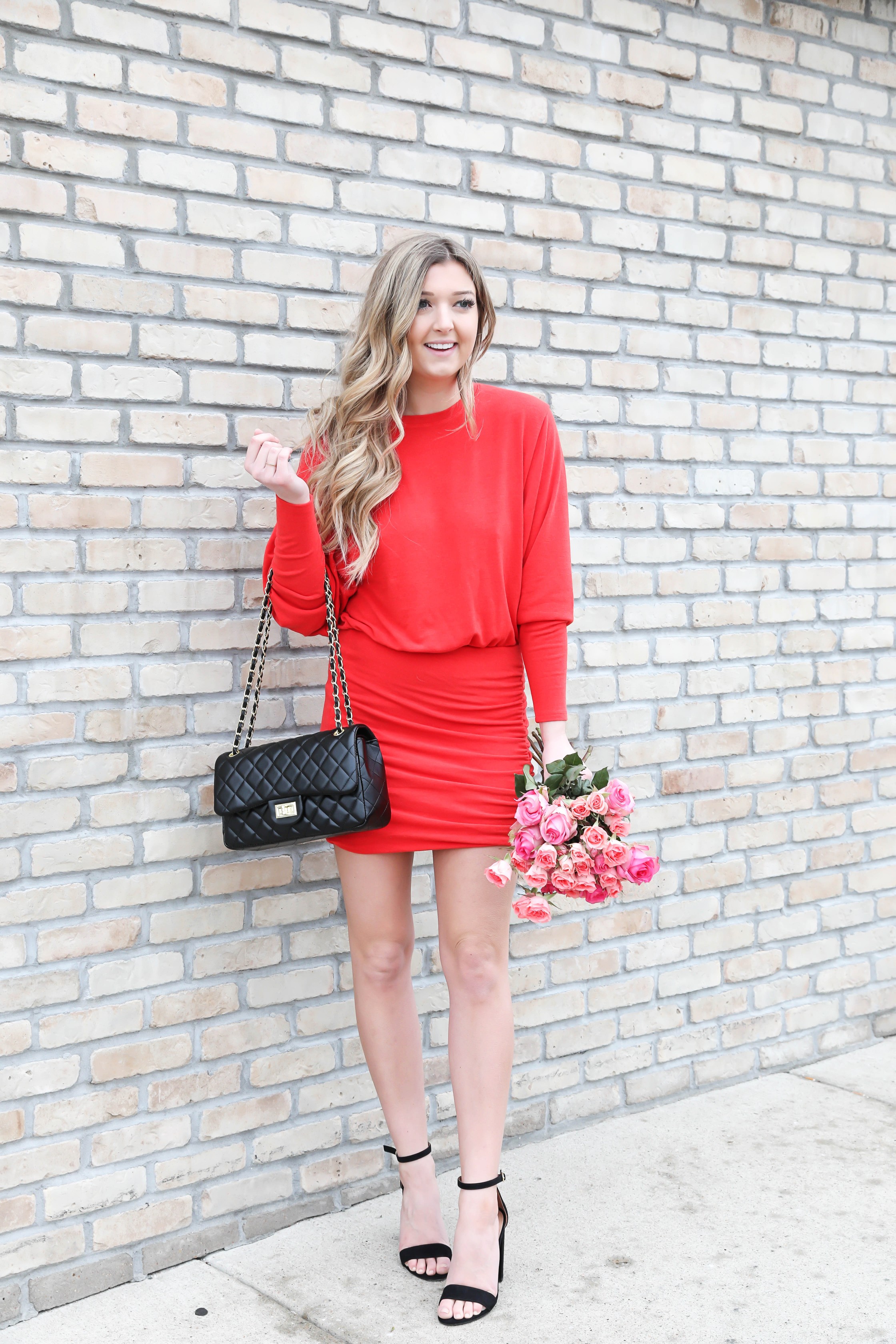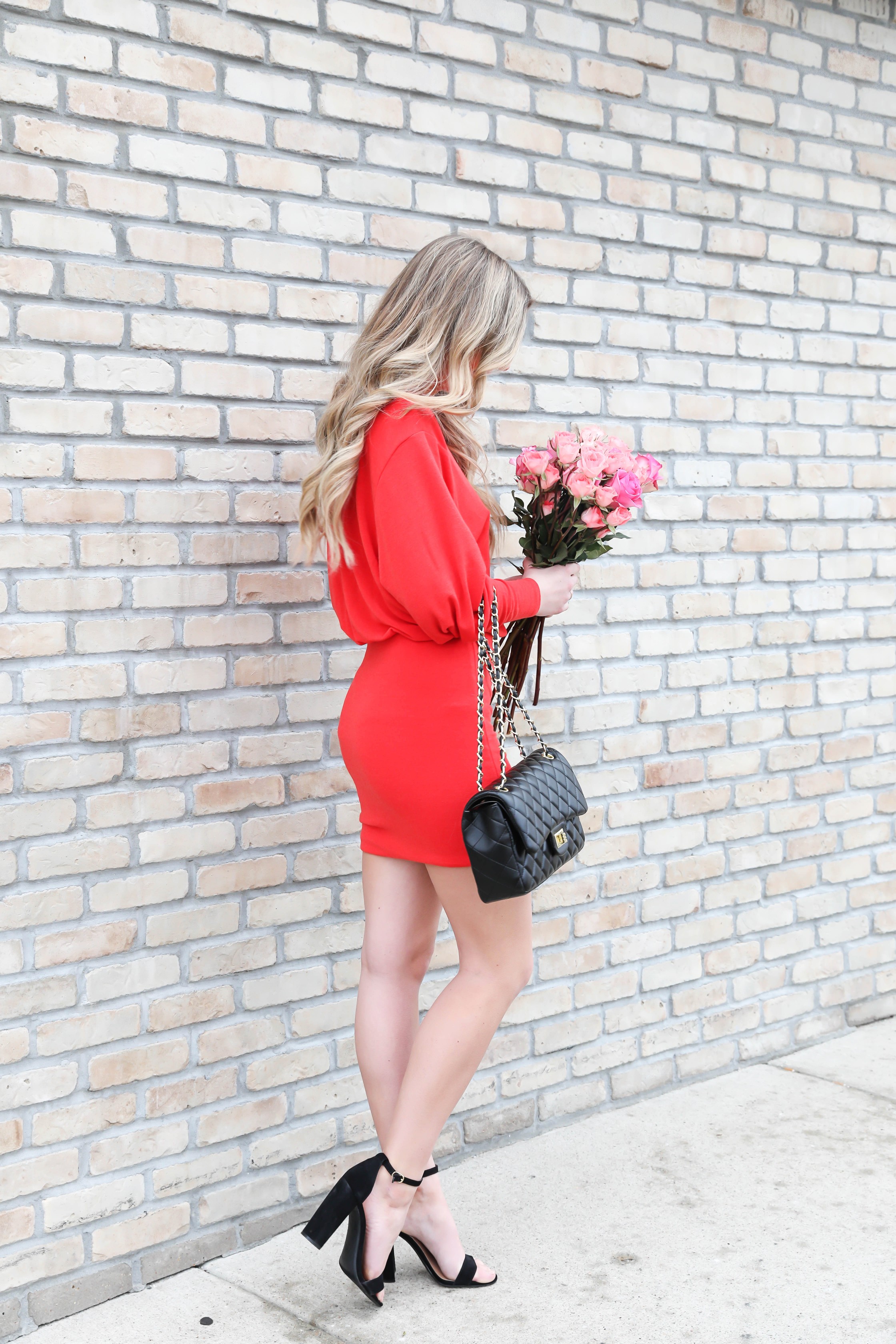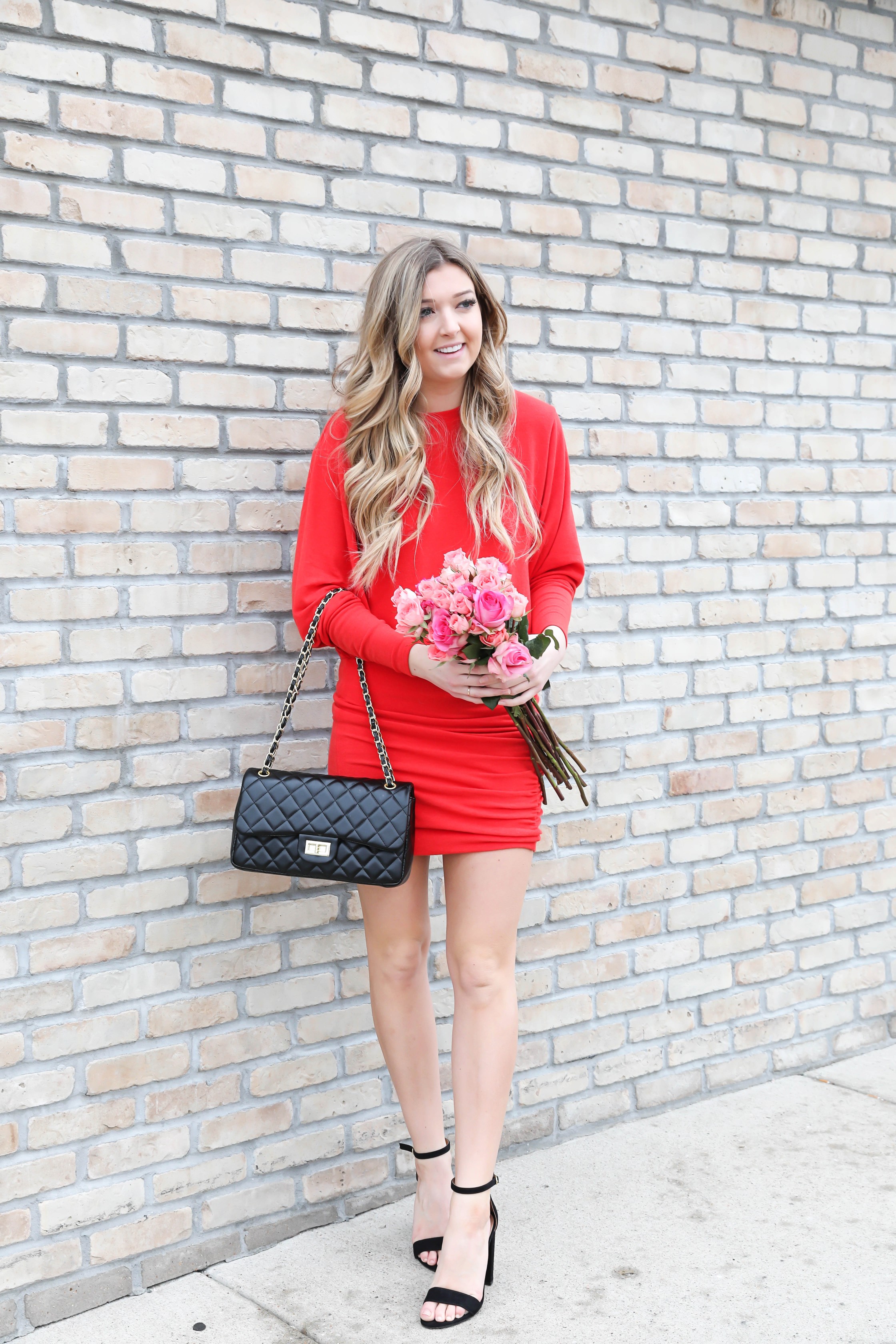 | Red Ruched Dress (I am wearing a size x-small, under $100 and comes in four colors) | Quilted Bag ($25 comes in 5 colors) | Black Heels ($30 and comes in 5 colors) |
Not only is this dress cute, but it is so comfortable! I didn't buy this for Valentine's Day, but now it is definitely a front contender! It comes in four colors and I love that you can dress it up or down. I decided to throw on a pair of black heels and my quilted purse to finish the look. Don't you wish you could just casually carry around flowers everywhere? It really completes the look haha!
Okay now for the roundup! The dresses I have purchased/I own are: First row #2, 3, 4, 5, & 8. Second row #3. Last row #5 & 6. Hope that made sense! I didn't want to mark which ones on the photo because I though it looked too crowded. The ones I like I plan on wearing while in Scottsdale so stay tuned!
Last Minute Valentine's Day Dresses!
Click on the item below to shop!
More Here!

xoxo,
Lauren Emily Lindmark
Copyright © 2019 dailydoseofcharm.com