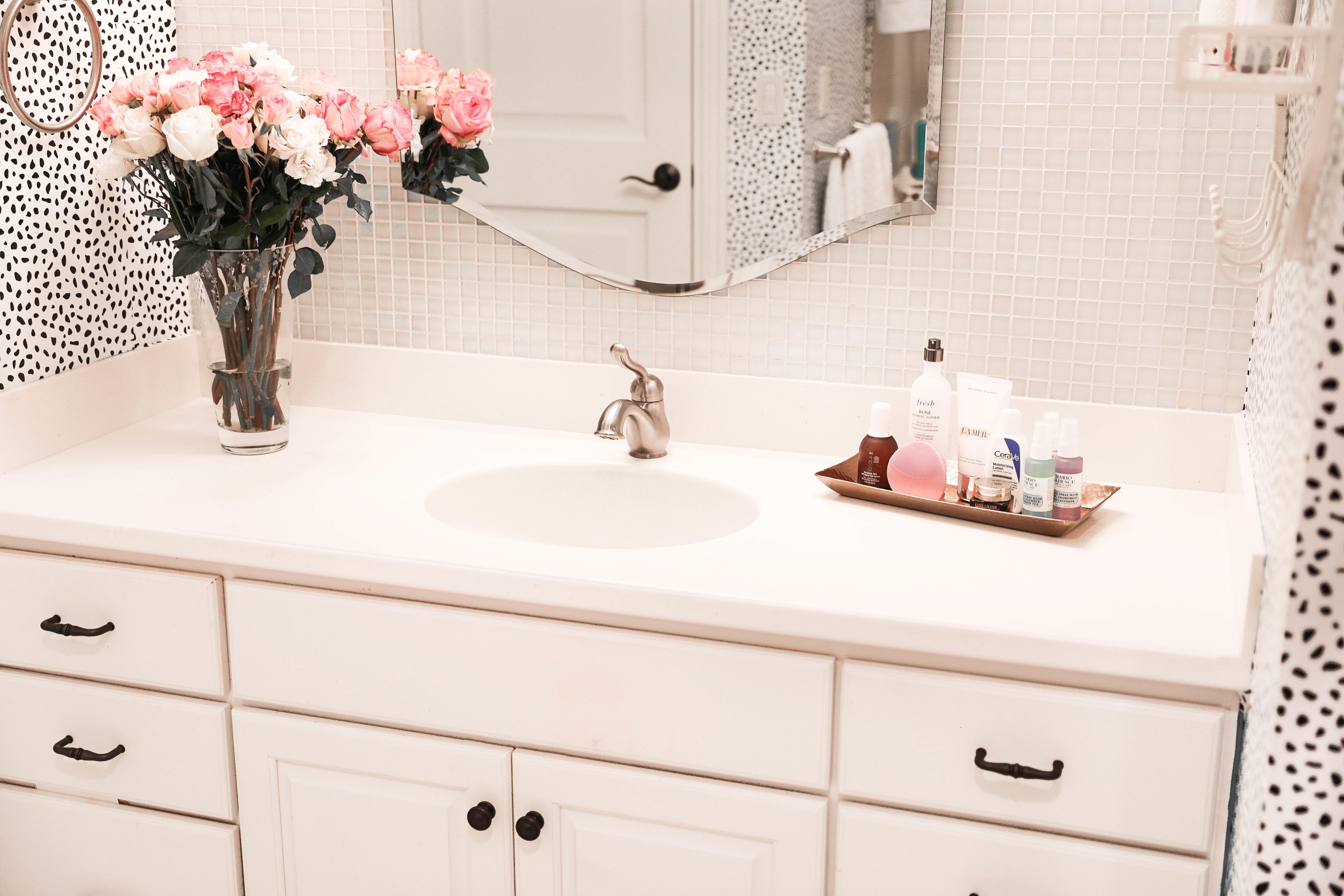 My Skincare Routine + How I Cured My Acne!
Happy Friday you guys! This has been a highly requested post for a few months now. I like to be really honest with you guys and keep you up to date with my life, so if you have been following me at all for the last year you may know my acne came back. Ugh! I am in my twenties, so I just assumed that it was something I wouldn't have to deal with again. Unfortunately, I started getting adult acne about a year and a half ago.
If you want to read my full acne story from puberty, you can read the post I wrote in 2016 called "My Skin Care Routine | + My Acne Story." So crazy that I have been blogging for so long! I look like a baby in those photos! In that post I go into detail about my struggles with acne growing up. I had HORRIBLE skin, I was so self conscious, especially because I had it on my back too. I actually ended up curing it in my teens with birth control and a good skin-care regime!
So fast forward to September of 2017. I randomly decided to go off my birth control to see how it effected my body. Within a month I was breaking out quite a bit and some of my back acne had even come back! I freaked out and went back on my birth control. I gave it a few months and nothing had changed! I will still breaking out like crazy!
At the time I was using a random face wash I had heard about on the internet, so I decided to go back to the face wash I had used as a teen by La Mer! Funny enough, I actually talk about the La Mer face wash in my originally post from 2016! I started experimenting with my skincare and seeing my dermatologist again. So what cured my acne?
Consistent skincare routine + Oral medication + Monthly facials!
After I had gotten a good skin-care routine down my doctor put me on Spironolactone, a steroid that blocks the effects of testosterone, which was definitely a saving grace because a majority of my acne is hormonal! I also make sure to get frequent facials from my momma's amazing Aesthetician friend, Mary Loya, from Premier Aesthetics KC (if you are from the KC area I highly recommend). A lot of you asked on Instagram what kinds of facials I get. It honestly depends! Usually Mary does microdermabrasion and a chemical peel, but we have also done some fun ones like Hydro-facials and Oxygen facials!
I want to mention my mom pays for all my facials since I go to Mary. My mom has always taught my sisters and I to invest in our skin, so it's her way of helping us out! I also think she feels bad for passing down some of her skin genes – haha! Even if you can't afford fancy facials, you can still cure your acne with a good skin regime and by seeing a dermatologist! But – you should try to treat yourself a facial a few times a year if you can so you can clear out your pores!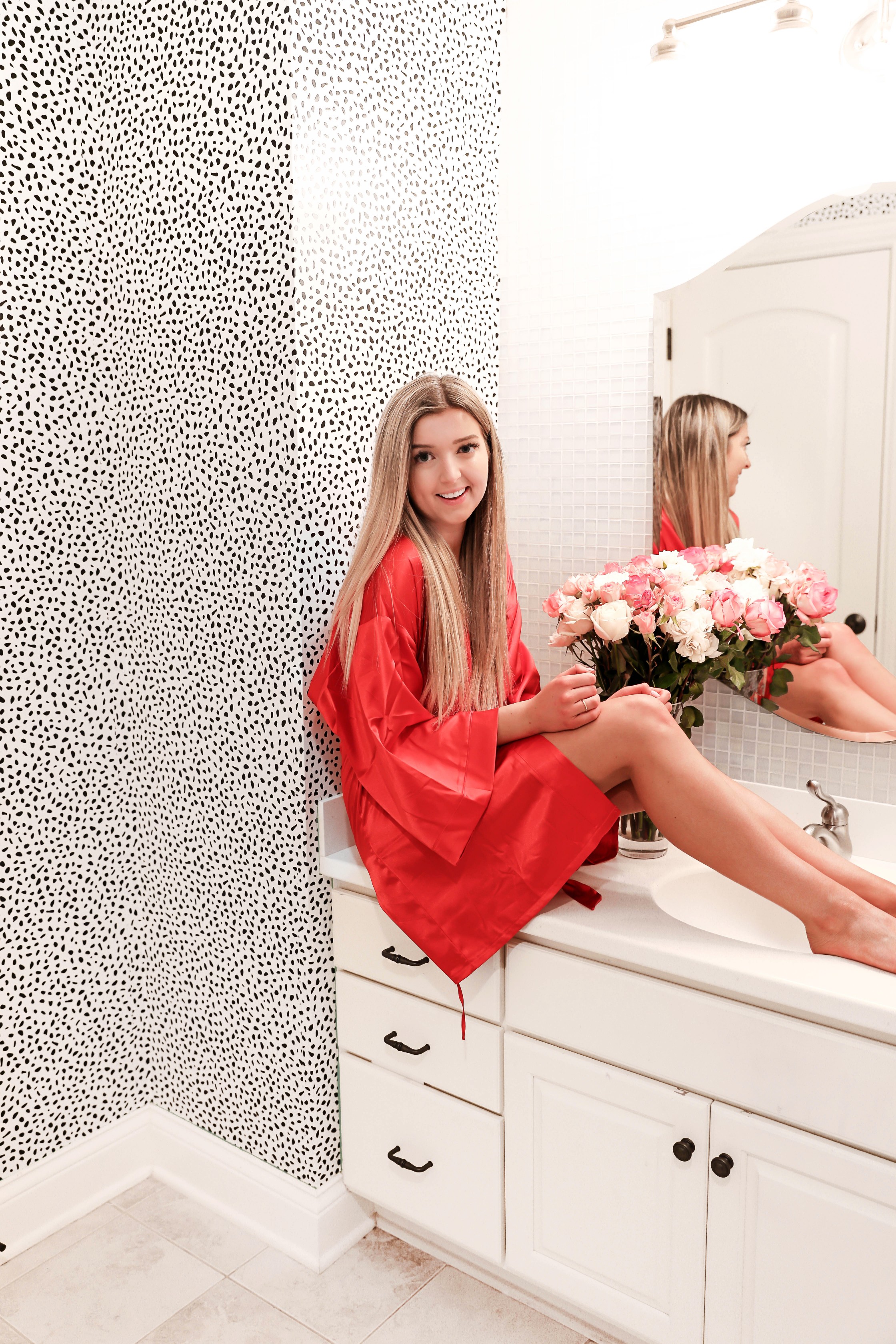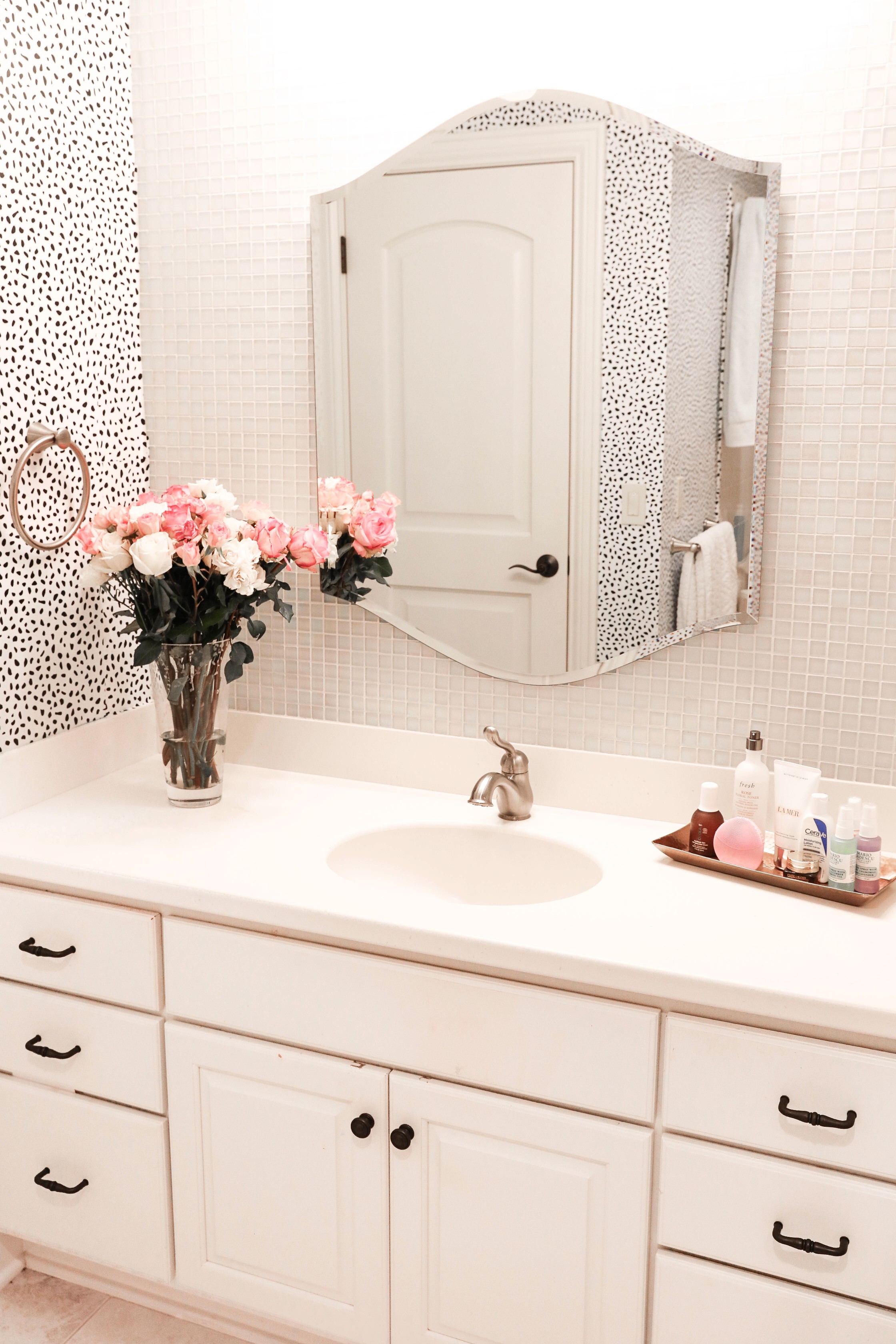 Overview:
– Okay, now to show you my skincare routine! First and foremost you need to be consistent. If you want clear skin you can't skip on washing your face. Period.
– I do not wash my face in the morning. This doesn't work for everyone, but I have experimented and found it is what's best for my skin. Overwashing your skin can be bad for it, so usually in the morning I will use some Mario Badescu Facial Spray (I have the whole set) and a moisturizer. I just make sure to frequently wash my pillow cases to ensure my skin stays clean overnight!
– If I do not wear makeup one day I skip step #1 (below).
– For body acne I do steps #2 and #3 and #5 on my body. This really helped clear up my skin!
– Lastly, what works for me is not necessarily going to work for you. I have combination oily/dry skin, you just have to experiment on what works with you! I always try new products for about two+ weeks before I give up on them. Talking to your dermatologist will help you decide what is right for you!
Step #1 Take off Your Makeup
Oh my gosh, my pet peeve is people who just go straight into washing their face without taking their makeup off. Face wash alone can't remove all your makeup, even if you have a heavy duty one. I use RMS Organic Coconut Wipes to remove my makeup before doing anything else. I got these wipes for Christmas a few years back and have been using them ever since! They are organic, hypoallergenic, compostable, gluten-free, cruelty-free, noncomedogenic, and vegan. Phew, that was a mouthful haha! Basically just a totally amazing product that doesn't harm your skin at all!
I want to add that these wipes can also take your eye makeup off, but since I have eyelash extension I do not use them on my eye area because of the oils. I use a makeup remover from Amazing Lash Studios!

Step #2 Wash Your Face
Like I talked about above, I have been using LA Mer Cleaning Foam for YEARS! When I was in high school I forgot to pack my face wash on a trip and started using my mom's. It changed my skin forever! It is definitely pricey, but lasts for months because you only need to use a tiny bit! Investing in your skin and quality products is so important. This is one of those products I started using and noticed a difference within a week.
For Christmas this year my parents bought me a Foreo Luna. I had actually never even seen them before, but they are so cool! It's basically like a skincare brush, but more gentle and way easier to clean. I really feel like it takes my makeup off! It's rechargeable and alerts you when you should move to each new section of your face. I highly recommend!
So just to recap, I wet my face, massage the face wash in, go over it with the Foreo Luna, then take it off with a washcloth and splash my face!

Step #3 Toner
Toner is another heaven-sent item. I use it to make sure I get all of my makeup off, but it has a lot of other amazing qualities! I have used Kiel's Alcohol Free Toner in the past, but now I actually use prescription wipes with clindamycin prescribed to me by my dermatologist!

Step #4 Eye Cream & Moisturizer
Once the toner dries I put on a moisturizer and under eye cream! I use Estée Lauder Advanced Night Repair Eye Supercharged Complex and I like it a lot! For moisturizer, I am currently using CeraVe Lotion because my skin isn't too dry. When my skin is super dry I use Peter Thomas Roth Water Drench Lotion!

Step #5
After the lotion dries I either use a Retinol cream (pricey but lasts for at least a year, you only need a tiny bit) or I use Nerium. I do not usually use or promote any MLM products (aka products from Pyramid Scheme companies), however, my life-long best friend's mom and my boyfriend's mom both have sold it for years so I finally tried it and really like it! I really didn't want to love it haha, but I do. Both of these help a lot with acne and keeping my skin tight and smooth! They both also have anti-aging qualities. I just keep one at my apartment and one at my parent's house and switch off!

So that's it! I hope this post was helpful! Let me know what products you use below, I always like trying new things! Have an amazing weekend!
xoxo,
Lauren Emily Lindmark
Copyright © 2019 dailydoseofcharm.com