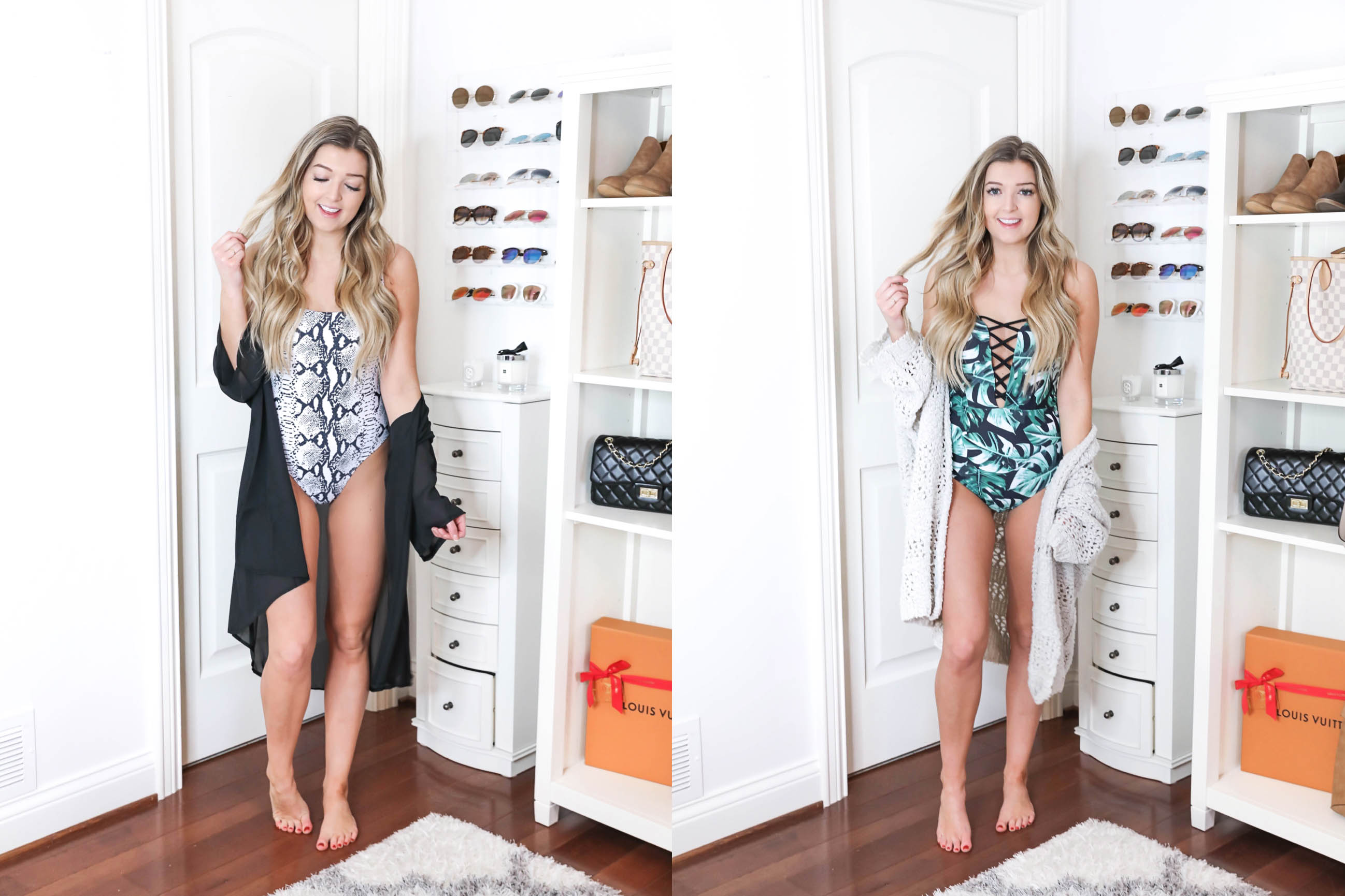 Swimsuit Try-On Haul | Roundup of Suits Under $30
Happy Monday! It is a gross, rainy day here (hence the poor lighting in these photos), so I decided to post a swimsuit roundup as I dream about nicer weather – haha! I am actually heading to Scottsdale, AZ this week and I cannot wait! It's not too warm there yet, but at least it's warmer than it is in the midwest. So I definitely can't complain!
I bought some really cute suits for Scottsdale (and SB next month). I decided to only to share three of my suits with y'all today because I want to shoot some of them in Arizona! I will be posting a roundup of more cute suits at the bottom of this post though so you can get lots of inspo for this year!
All of the try-on suits in this post are from Amazon. Just a tip, I always size up when ordering suits from there because most of them run really small!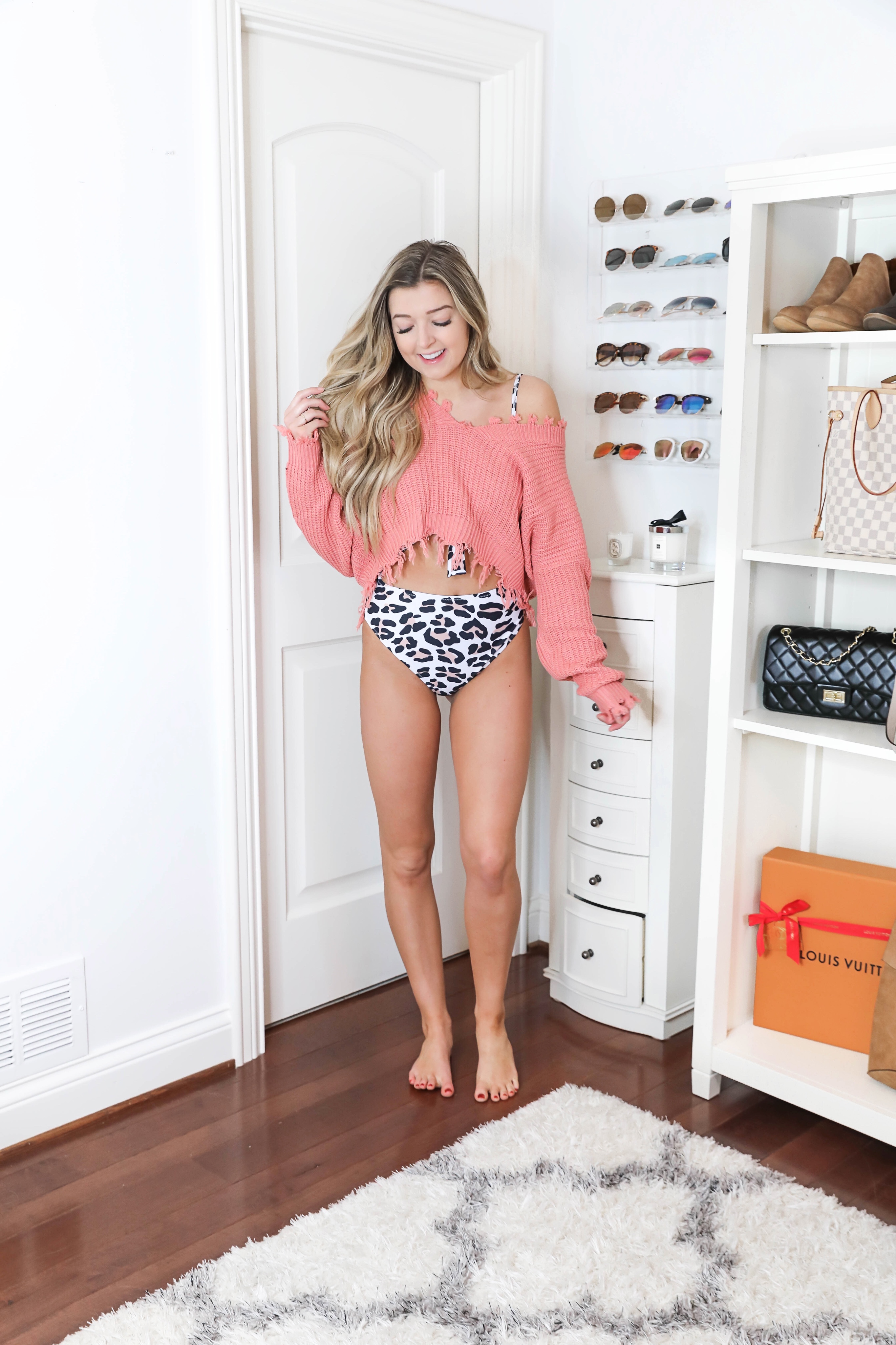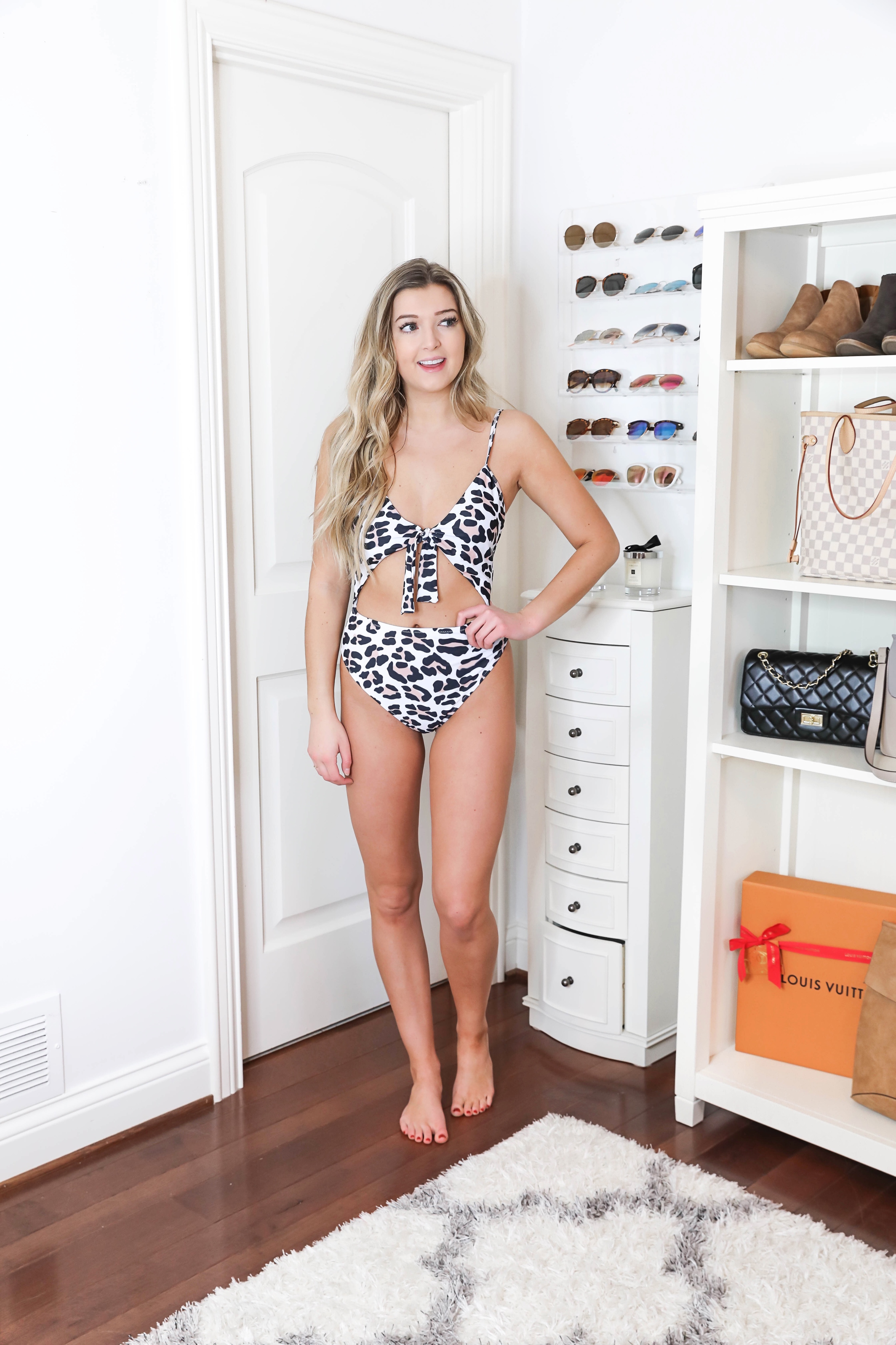 | Distressed Pink Cropped Sweater ($23 comes in more colors, fits like a small) | Leopard Suit ($21, size up – I am wearing a medium & it comes in more colors) |
I am in love with leopard right now, so I obviously needed this suit when I saw it! I love that it's tied, it makes it look really slimming! I paired it with this adorable pink, distressed sweater. I thought this would look really cute over swimwear this spring/summer! I will probably pair it with some high waisted shorts!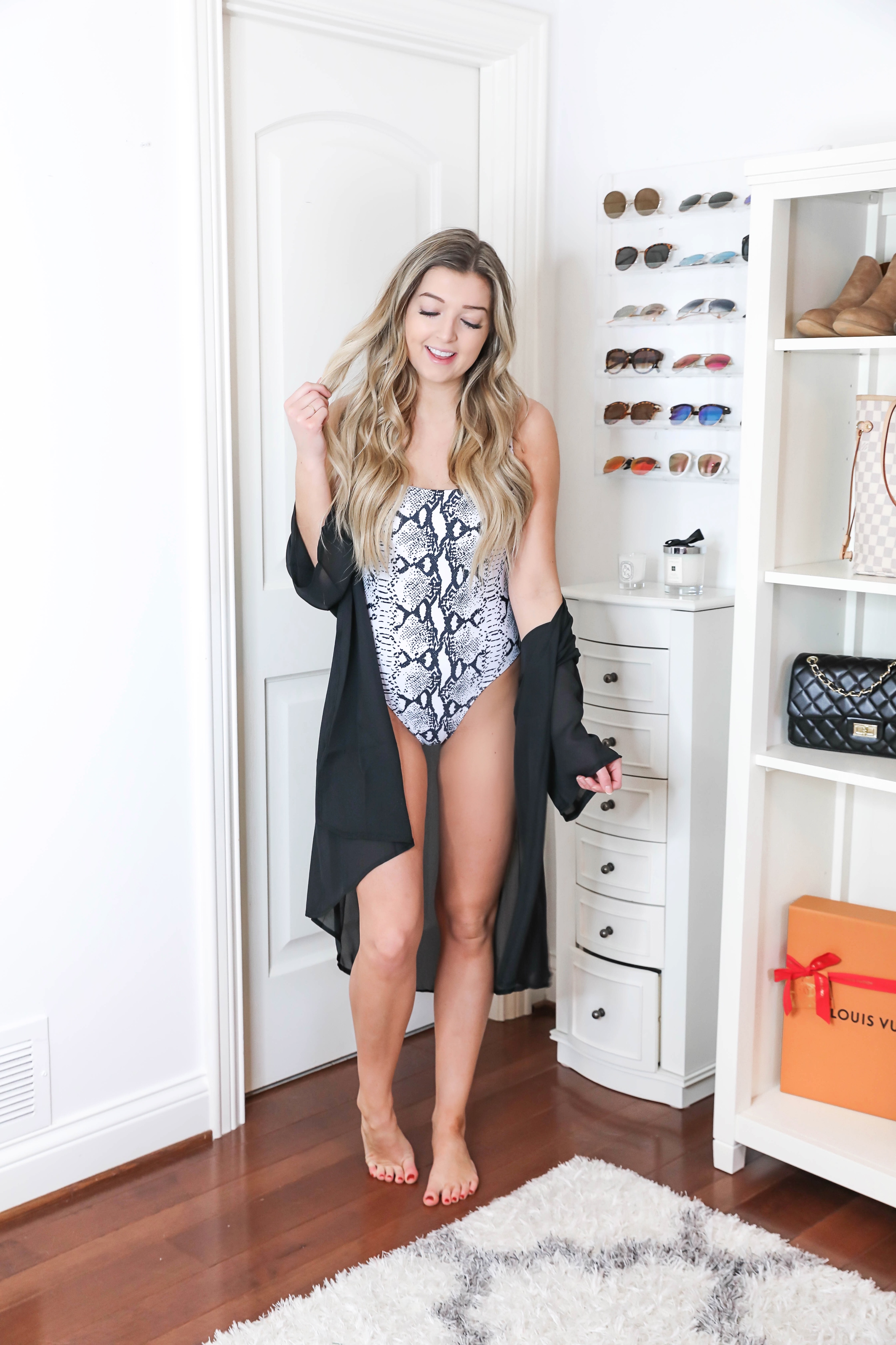 | Snakeskin Suit ($22, size up – I am wearing a medium & it comes in more colors)| Black Kimono Coverup ($18, I am wearing a size medium & comes in more colors) |
Another pattern that's super in right now is snakeskin! I thought this suit was really cute! I paired it with a sheer black kimono which will make for a perfect coverup!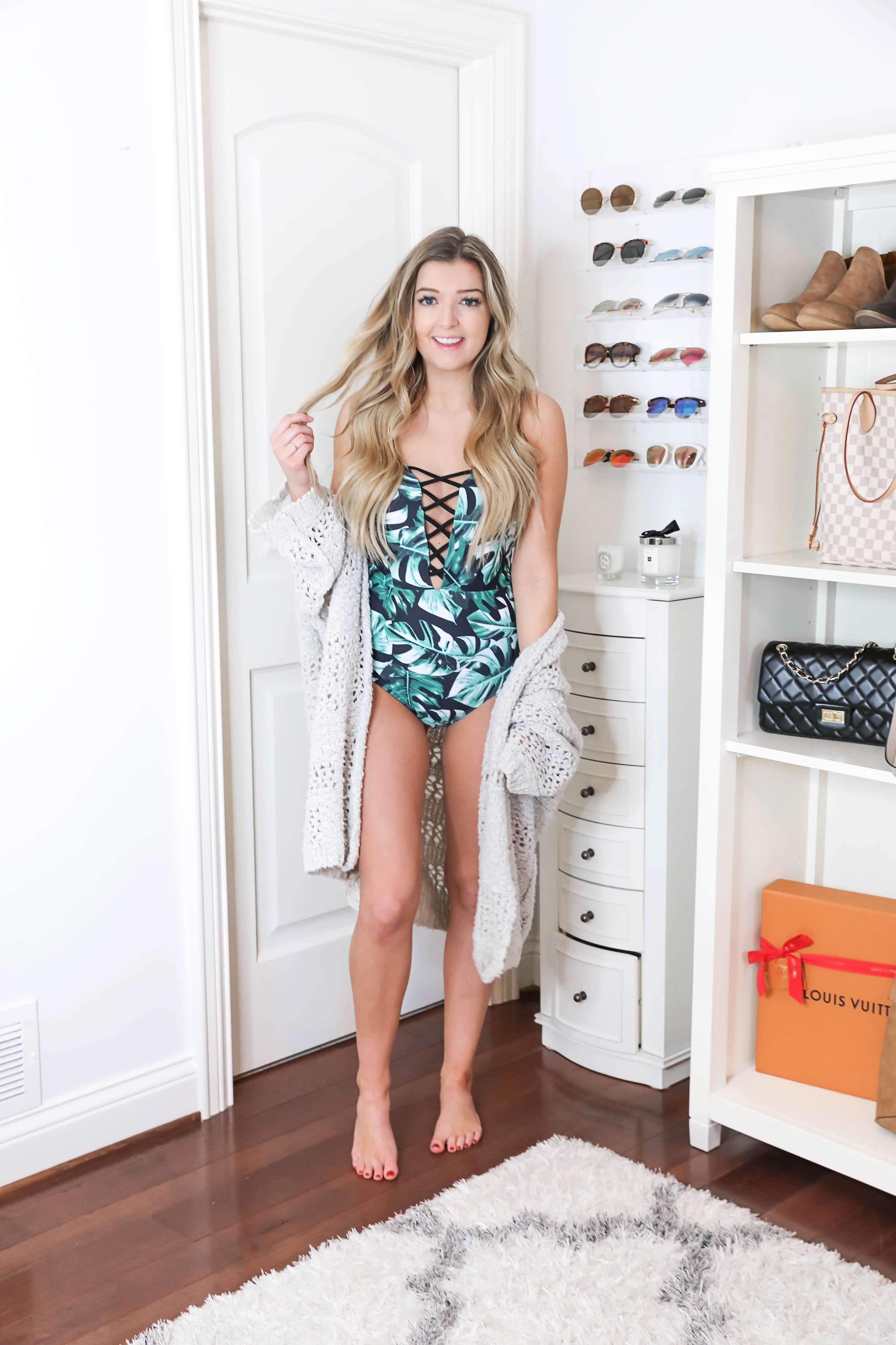 | Palm Criss-Cross Suit ($19, size up – I am wearing a medium & comes in more colors)| Knit Cardigan (similar) |
This one is probably my favorite! As you can see, I am LOVING one-piece suits. As I have gotten older I have definitely dealt with some body image issues (as we all do), so I always feel most confident in one pieces! I thought this one looked really cute with a knit cardigan as a coverup!
More Cute Suites Under $30!
xoxo,
Lauren Emily Lindmark
Copyright © 2019 dailydoseofcharm.com