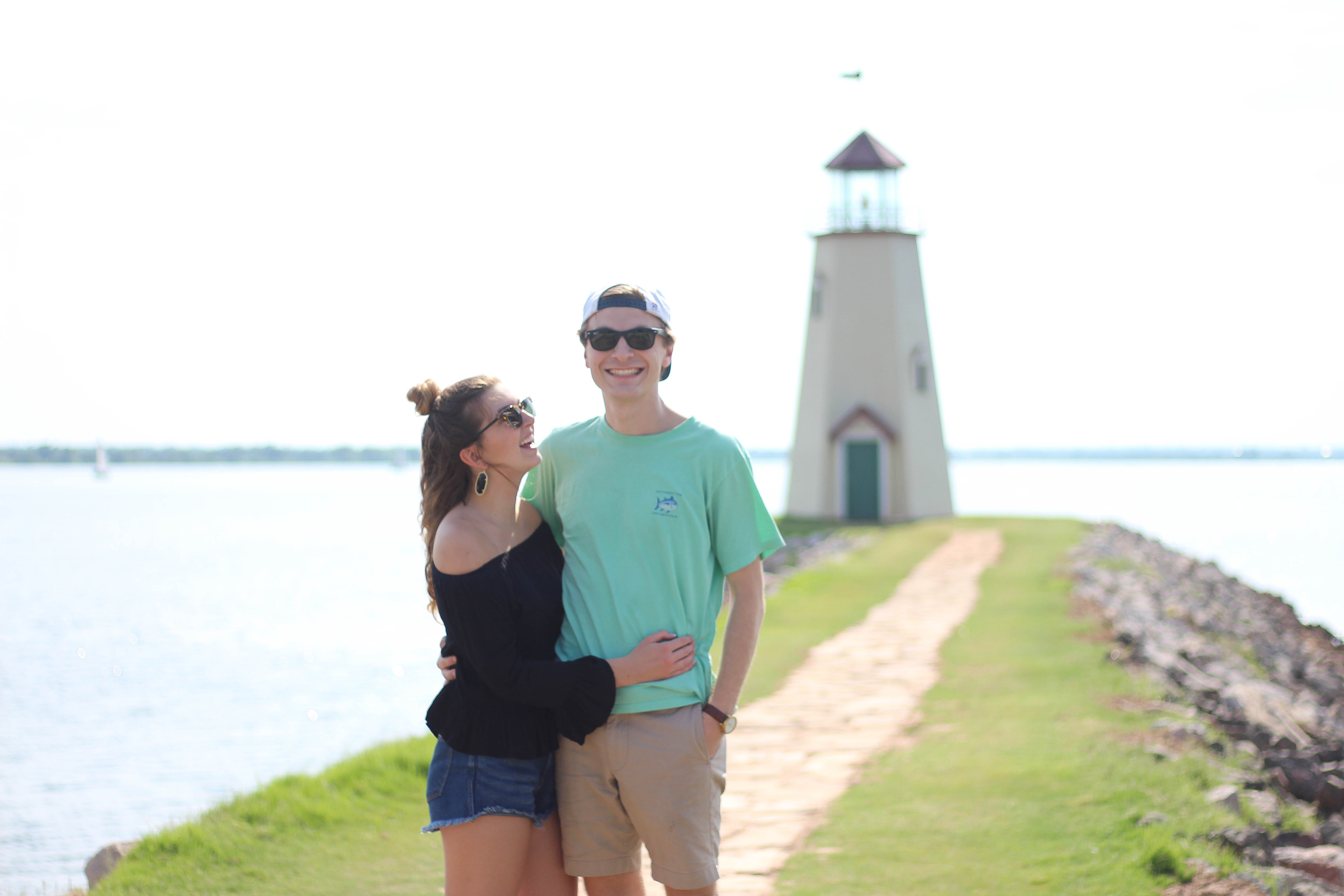 Lighthouse Adventure Diary (+VIDEO)

| My Top | My Shorts | My Earrings | My Shoes |
| Philip's Shirt | Philip's Shorts | Philip's Hat | Philip's Shoes |
How breathtaking is this lake? Who would've known this little lighthouse on the water was tucked away in Oklahoma City on Lake Hefner! My family and I are currently in Destin, Florida, but we ended up stopping in Oklahoma for my little sister's horse show on the way. One of the days we decided to eat at this yummy Mexican restaurant called Mama Roja and it had a beautiful view of this lighthouse. We went over to explore after we ate and fell in love!
Philip and I decided to head back to the hotel to grab some camera equipment and shot this cool little video, let me know what you guys think and get ready for more to come in Destin! If you like it go ahead and subscribe to my YouTube channel (shameless plug) because I'm planning on doing more videos this year!
Philip recently became a representative for Southern Tide so we shot some cool photos of him repping his gear! If you want you can follow him on Instagram to see more Southern Tide exclusives.
Shot with:
xoxo,
Lauren Emily Lindmark
Copyright © 2016 dailydoseofcharm.com