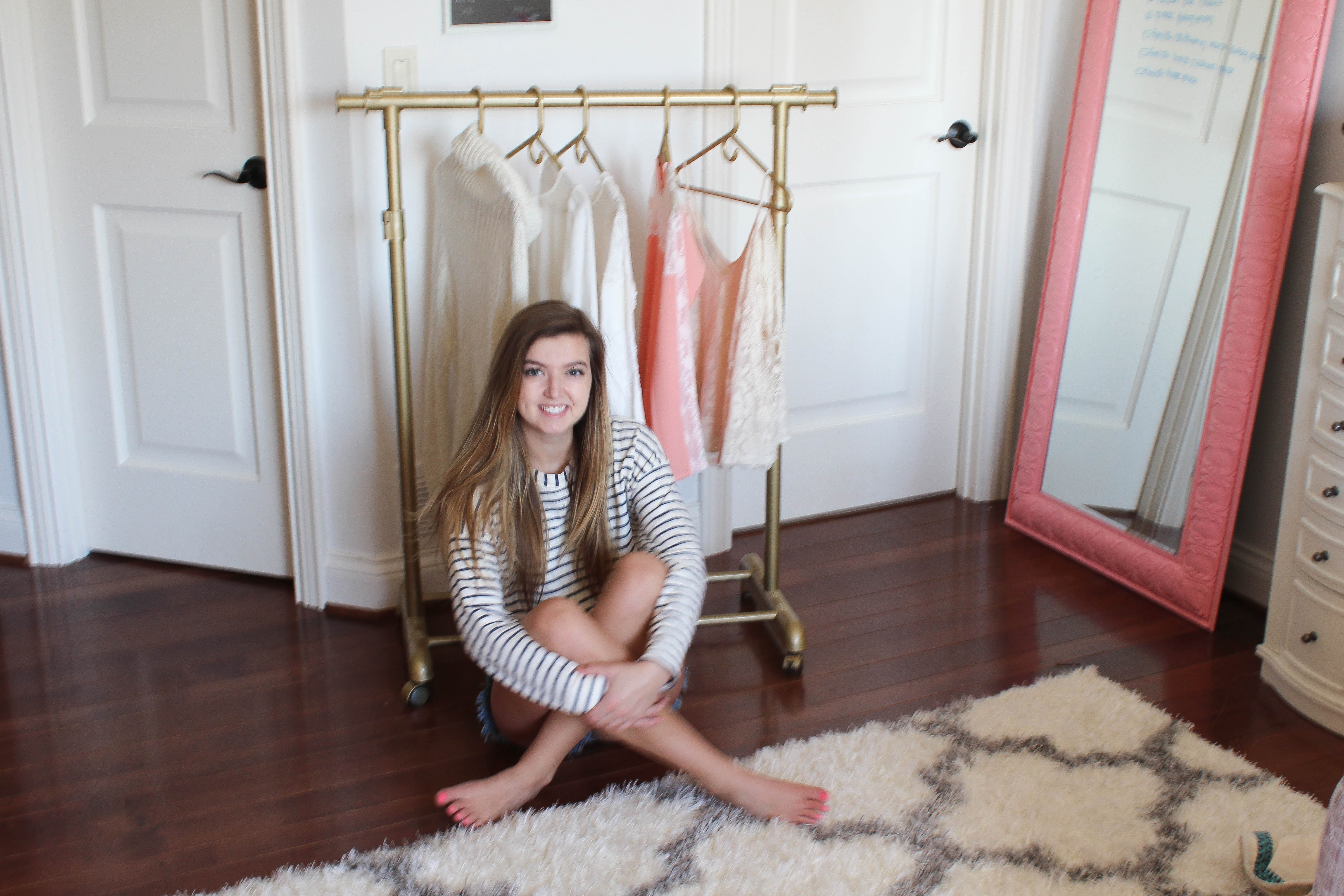 DIY Gold Clothing Rack (under $30)
Before: 
After:
I have always been a fan of keeping a clothing rack in my room, mostly because I have way too many clothes so keeping a few things out in my room is a good reminder to wear them (and clears up space in my closet)! I've always just purchased the generic Target clothing racks, they're not the cutest but they're cheap and get the job done! This is actually my third clothing rack because everyone in my family steals them when we're packing for trips – that's another great plus to having a clothing rack! When you're traveling you can see all your clothes you want to bring and weed out everything you don't need!
Recently I decided this silver and black clothing rack needed a makeover, so I purchased some spray paint and decided to change it up! You can purchase everything for this DIY at Target (which is super convenient)! I had already purchased some gold spray paint so I used Krylon brand for mine, but any spray paint and any color will work!
---
Supplies:
Steps:
Find an open area outdoors to spray paint, I usually do my garage or backyard! Shake your spray paint for 3-5 minutes before you begin.
Begin by spray painting your hangers, to do this I actually used a wire hanger – this is a great tip for spray painting because it hold your project without ruining it! Take a wire hanger and hang the plastic hanger you are spray painting. Then spray paint each hanger and hang they up using the wire hanger to dry.
Spray paint your garment rack, spray multiple coats until you can't see the base color and let dry.
Give it 24 hours before you hang any clothes on the hangers, enjoy your DIY!
Tips:
If you are spray painting outside in the open do it on a day that isn't too windy so dirt and debris doesn't blow onto your project.
Don't spray too much at once and let the paint dry between coats for best results.
Use a sweeping motion when spray painting, meaning move your arm back and forth and don't just spray in one spot for a long period.
---
Other Garment and Hanger Options for the DIY: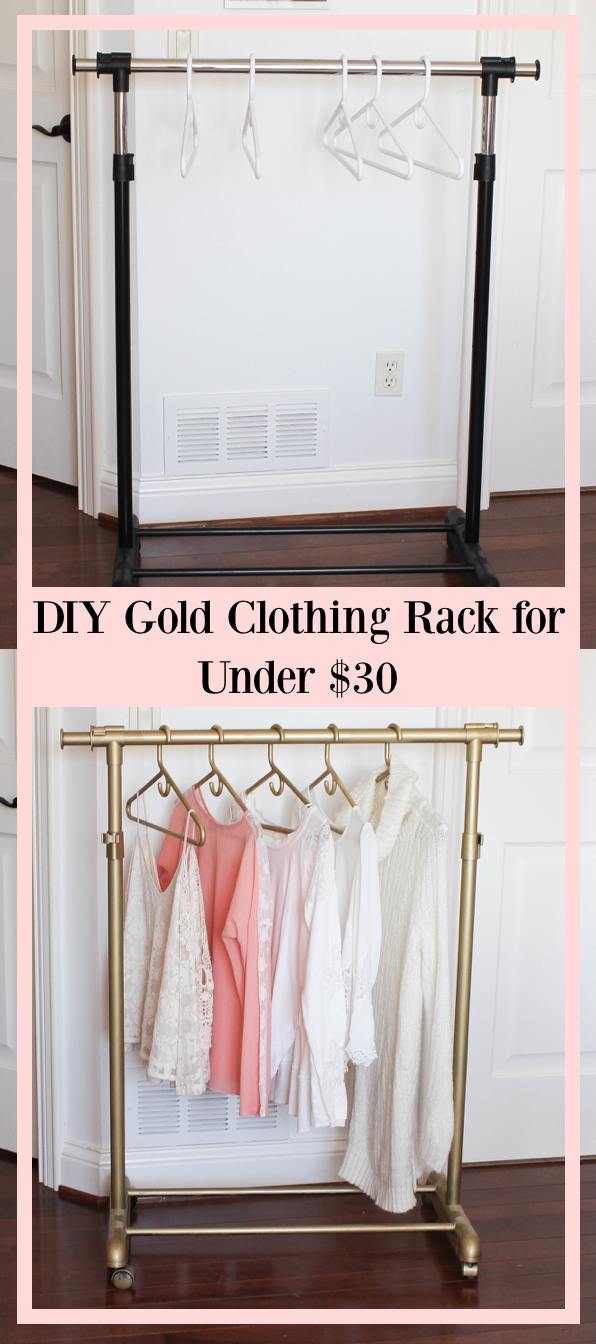 xoxo,
Lauren Emily Lindmark
Copyright © 2016 dailydoseofcharm.com