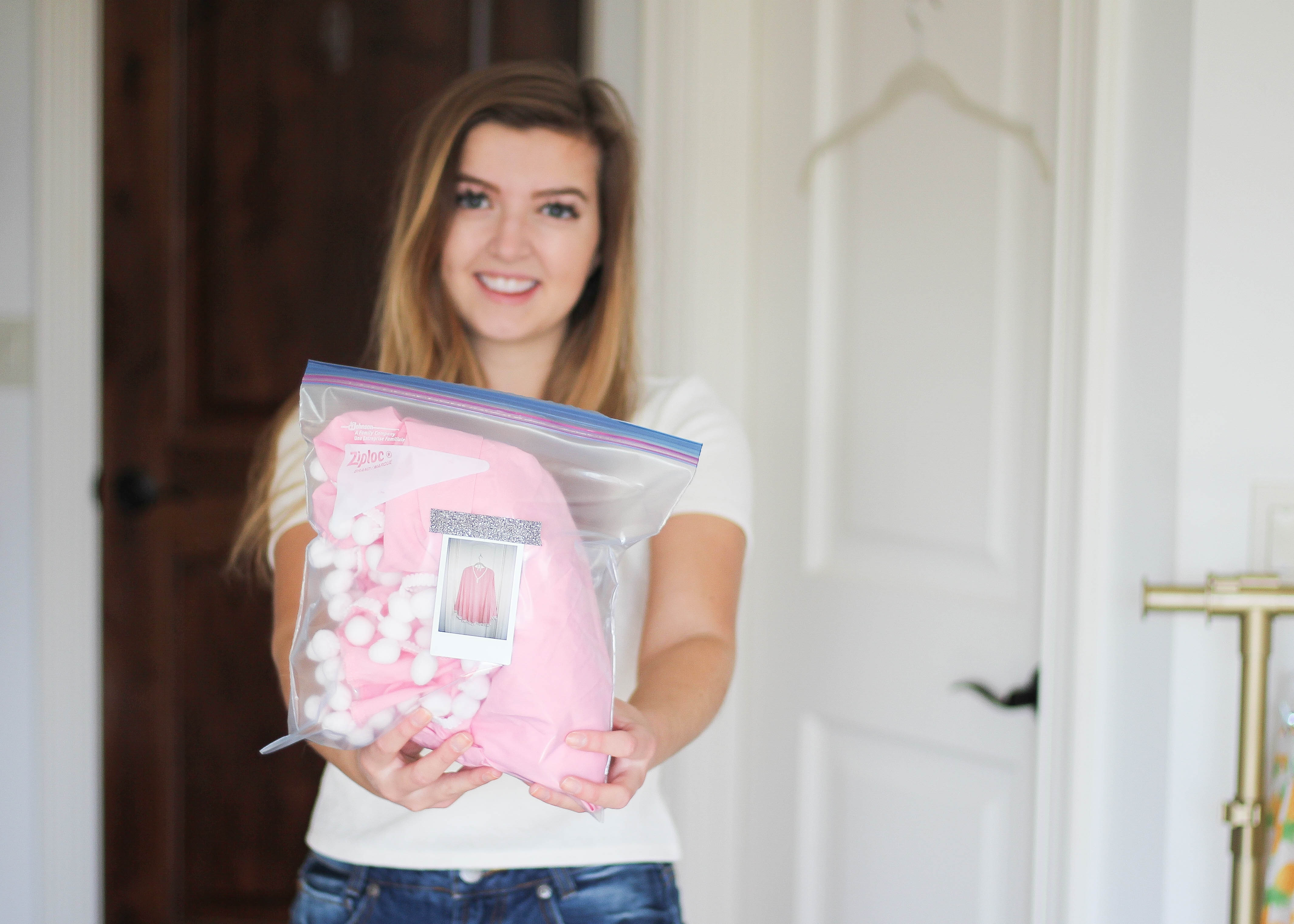 How You Should Be Packing Your Suitcase
If you have read my previous packing blog posts (my Ultimate Packing List or my Carry On Packing List) you would know I think of myself as an expert packer. Recently I decided to change up my whole system and I am in love with how organized it turned out! For my new system you will need:
Tape (I prefer the pretty kind)
(or just any camera/phone and a printer)
Read ahead to see my steps to be the perfect, organized packer!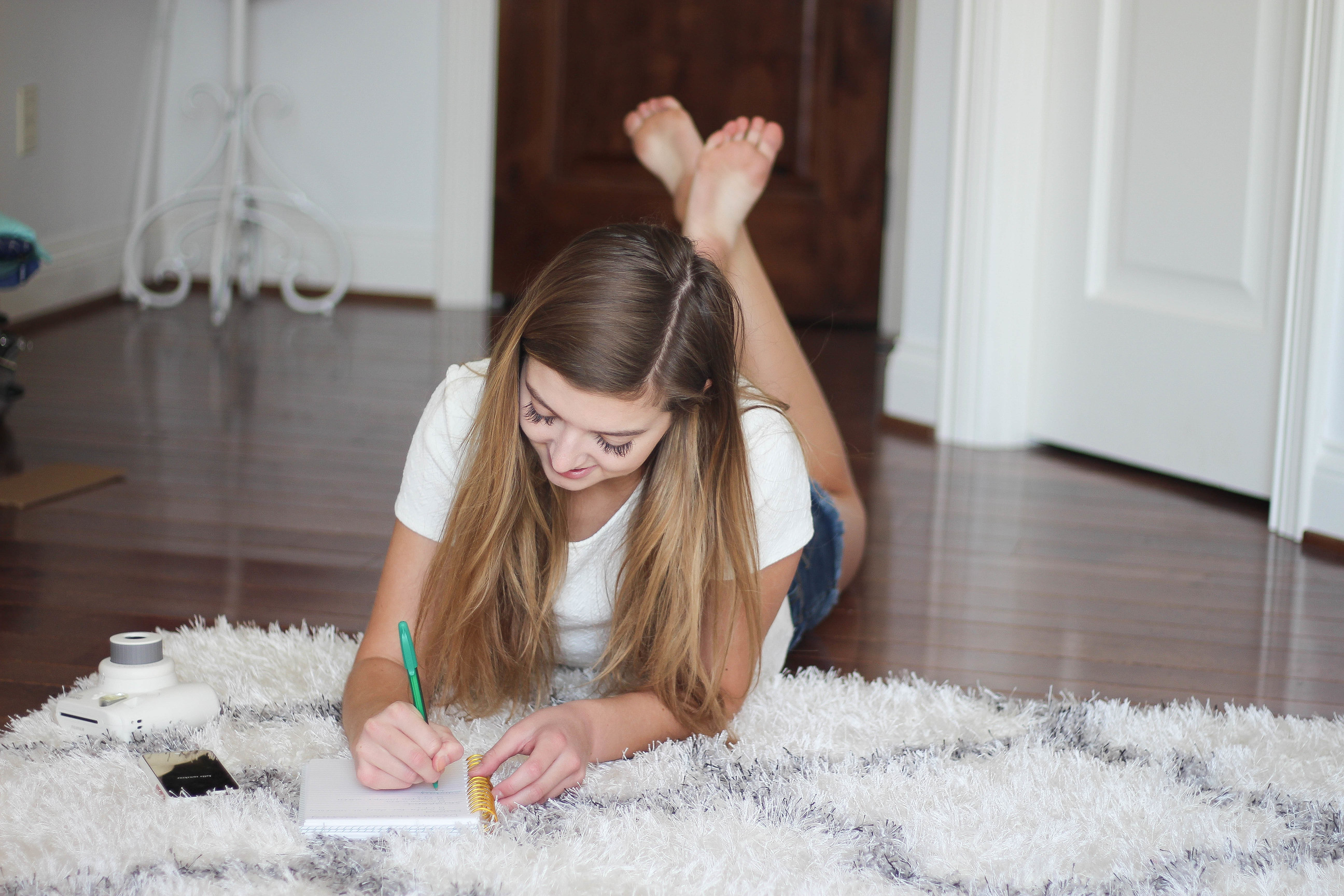 First I figure out what clothes I want to take on my trip.
To do this it helps me to write down what days I will be gone and what outfits I need. For example:
Friday:
Travel outfit
Nice outfit for dinner
Pajamas
Saturday:
Casual day outfit
Nice outfit for dinner
Pajamas
etc…
Then I collect all the clothing I want. I like to use my clothing rack to do this so I can have a visual of everything and weed out what I don't need (see my DIY Clothing Rack post here).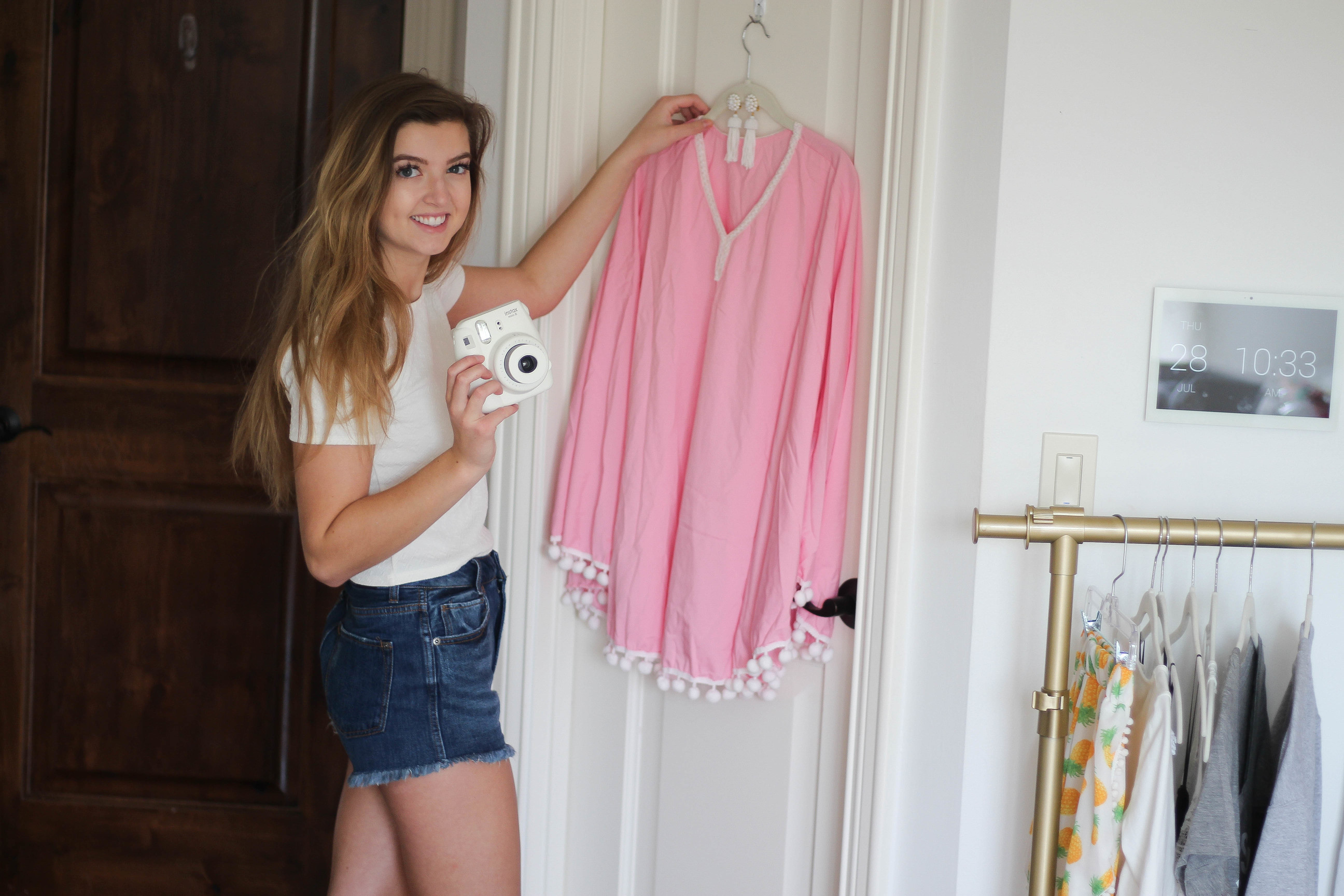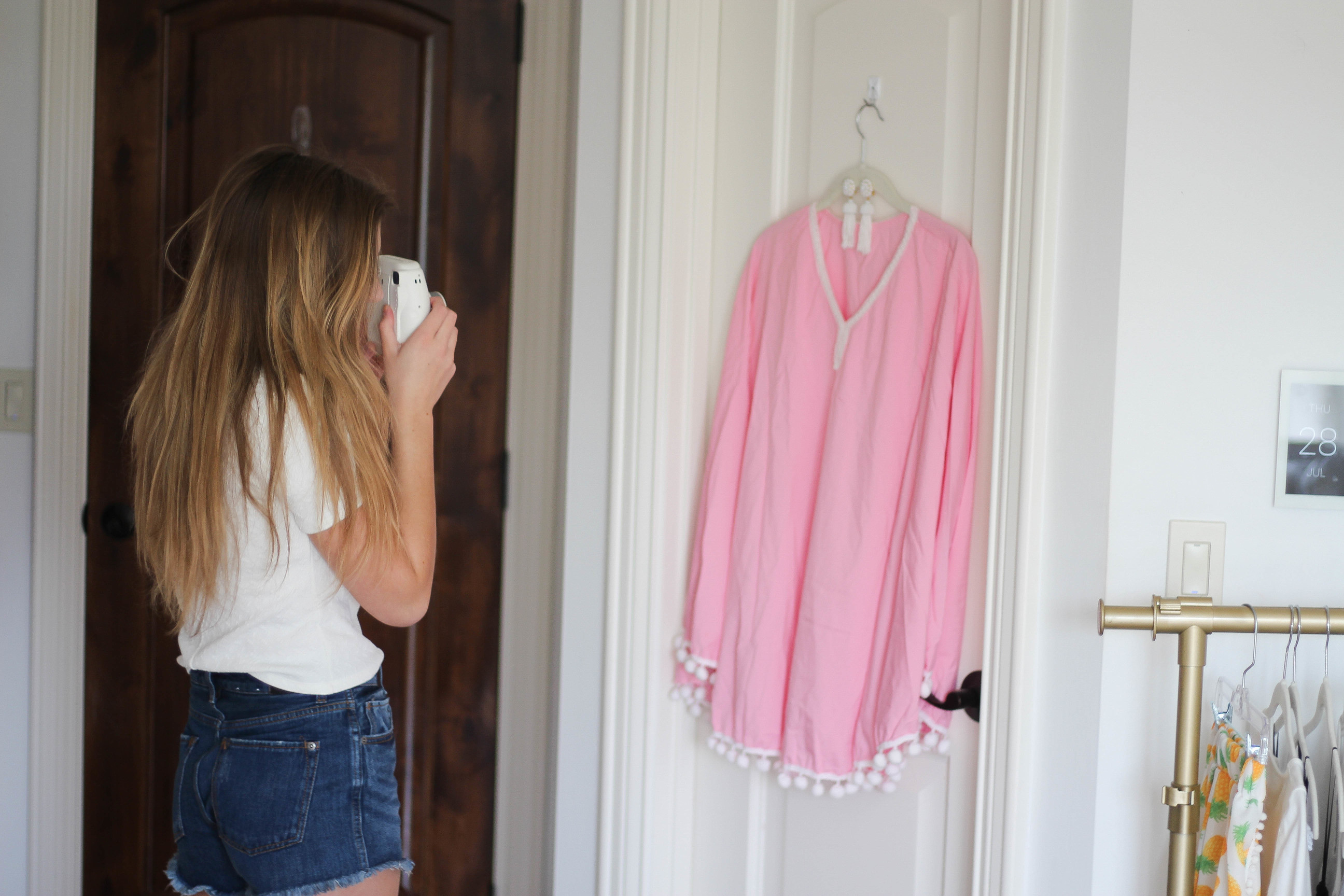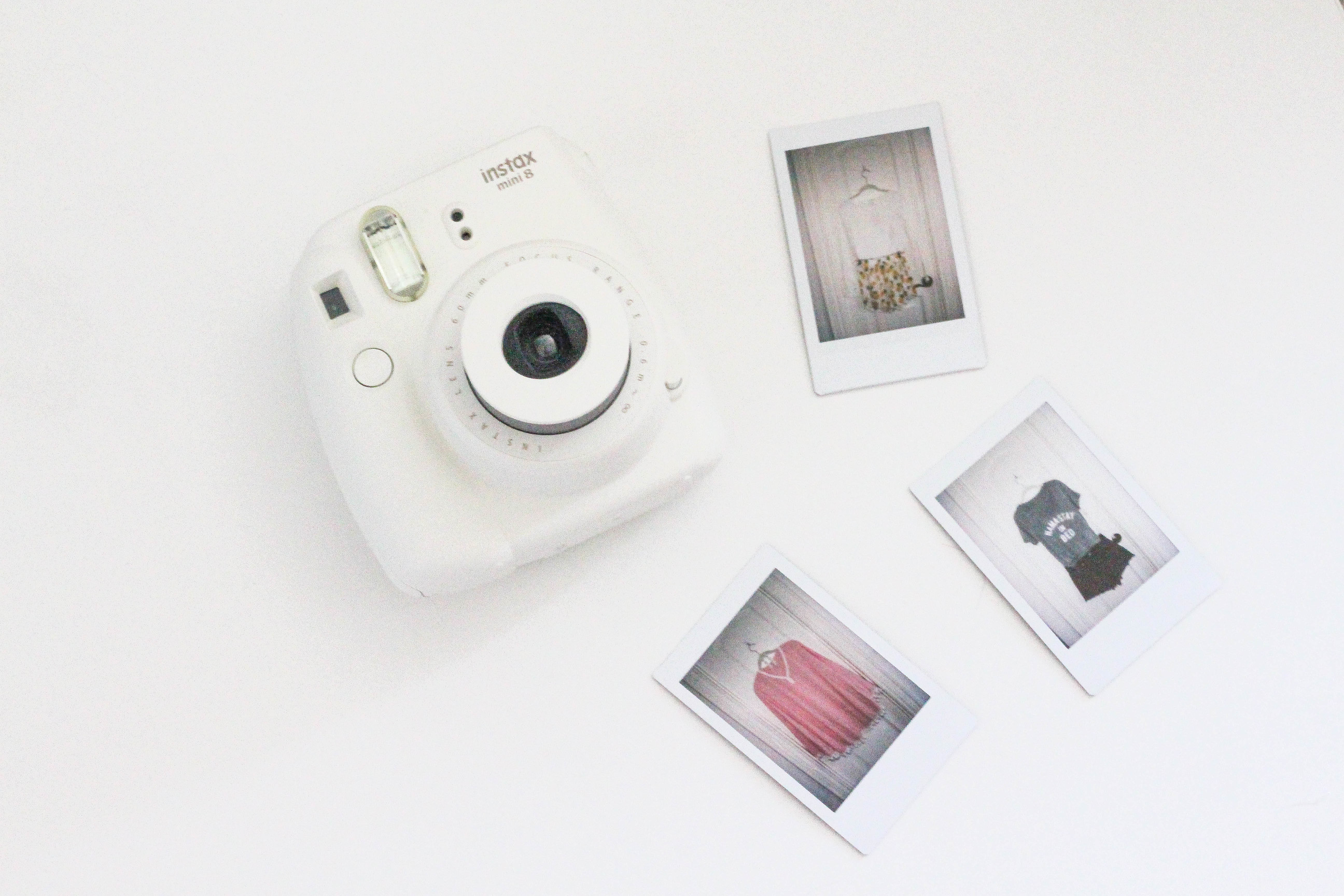 Next I Take Photos of My Outfits
On each photo you have the option to also write which day you want to wear them or take notes on what shoes/accessories you want to wear. These photos come in handy for making you super organized. I like to hang up all my photos as I'm picking out clothes that way I can decide which outfits I still want to pack.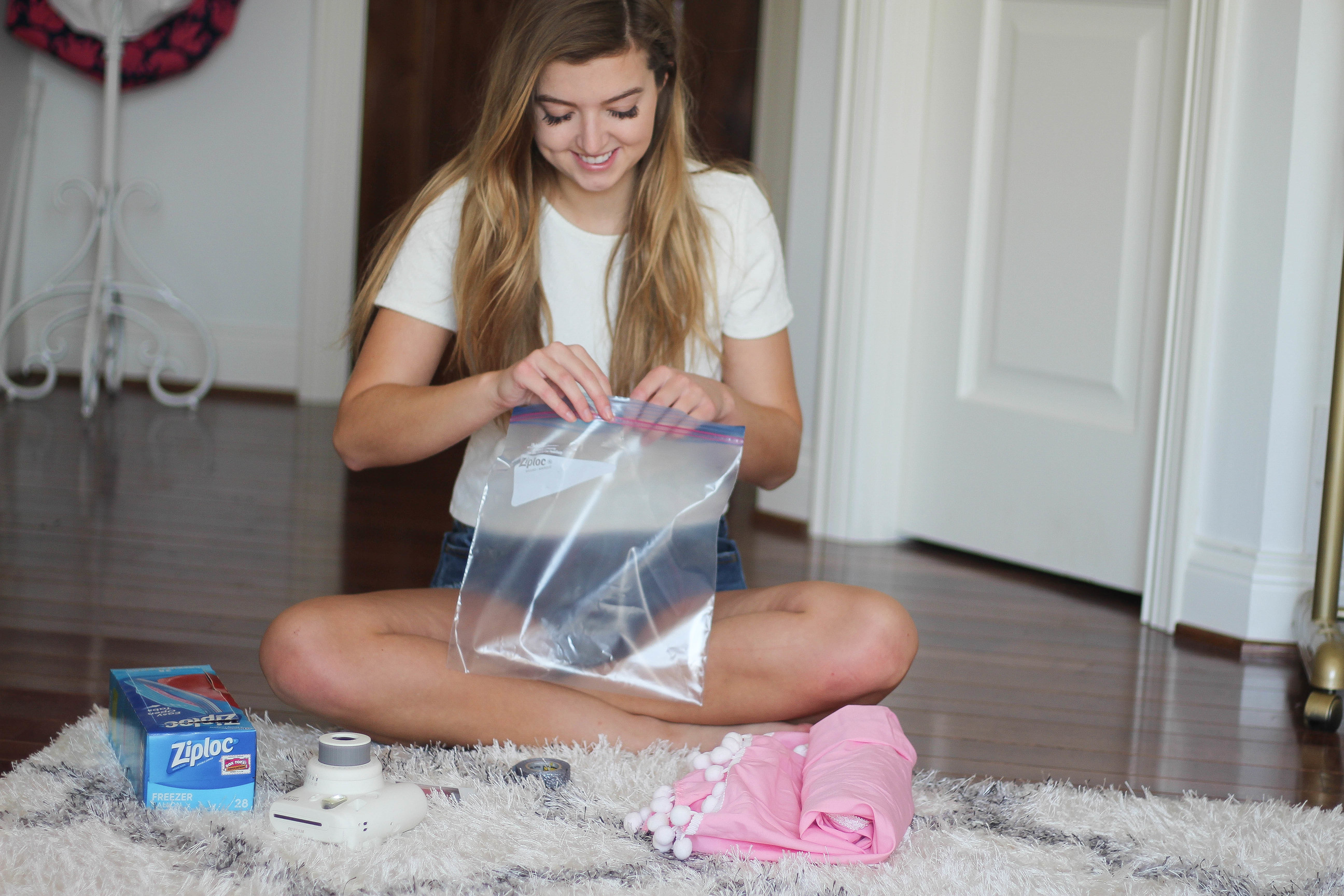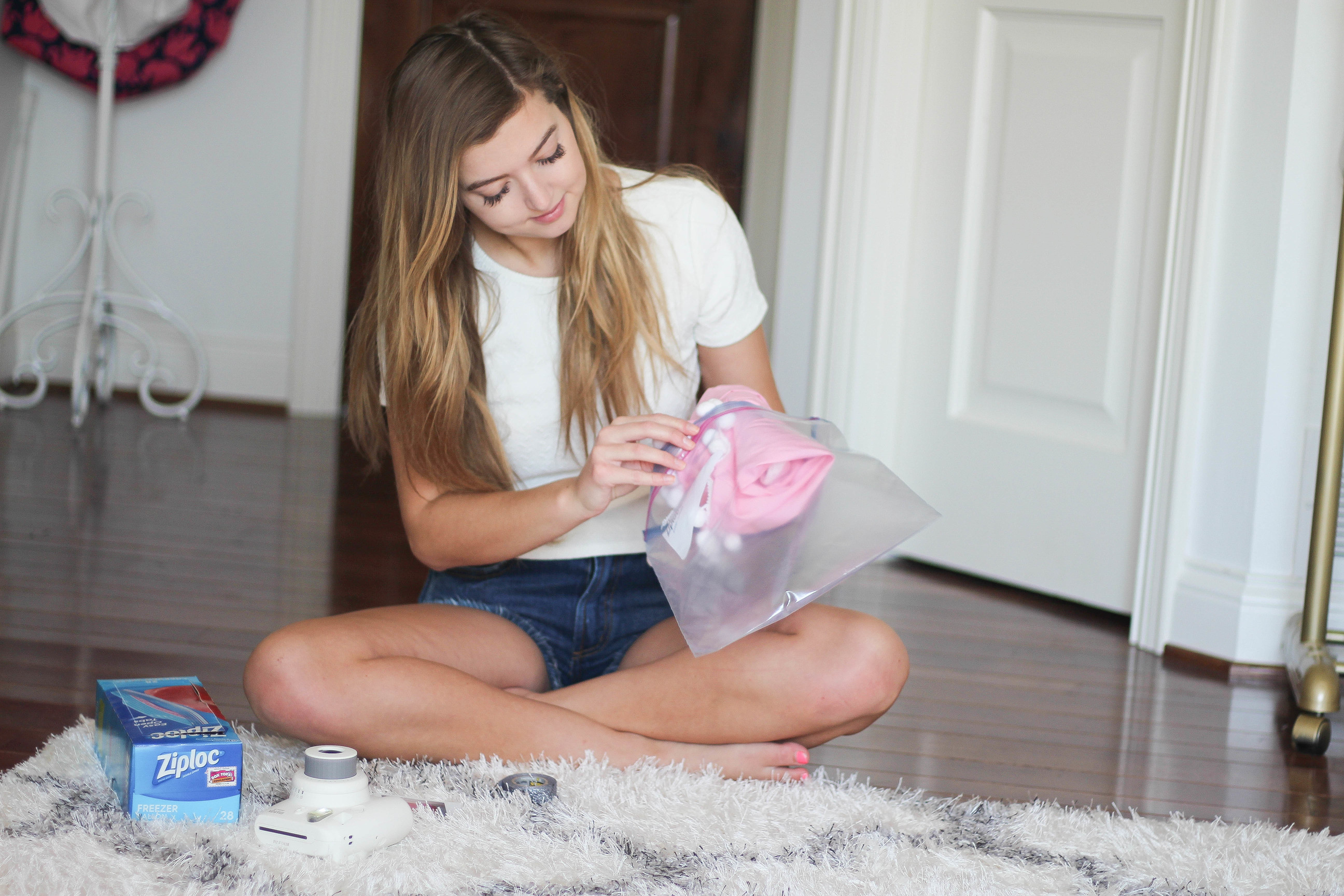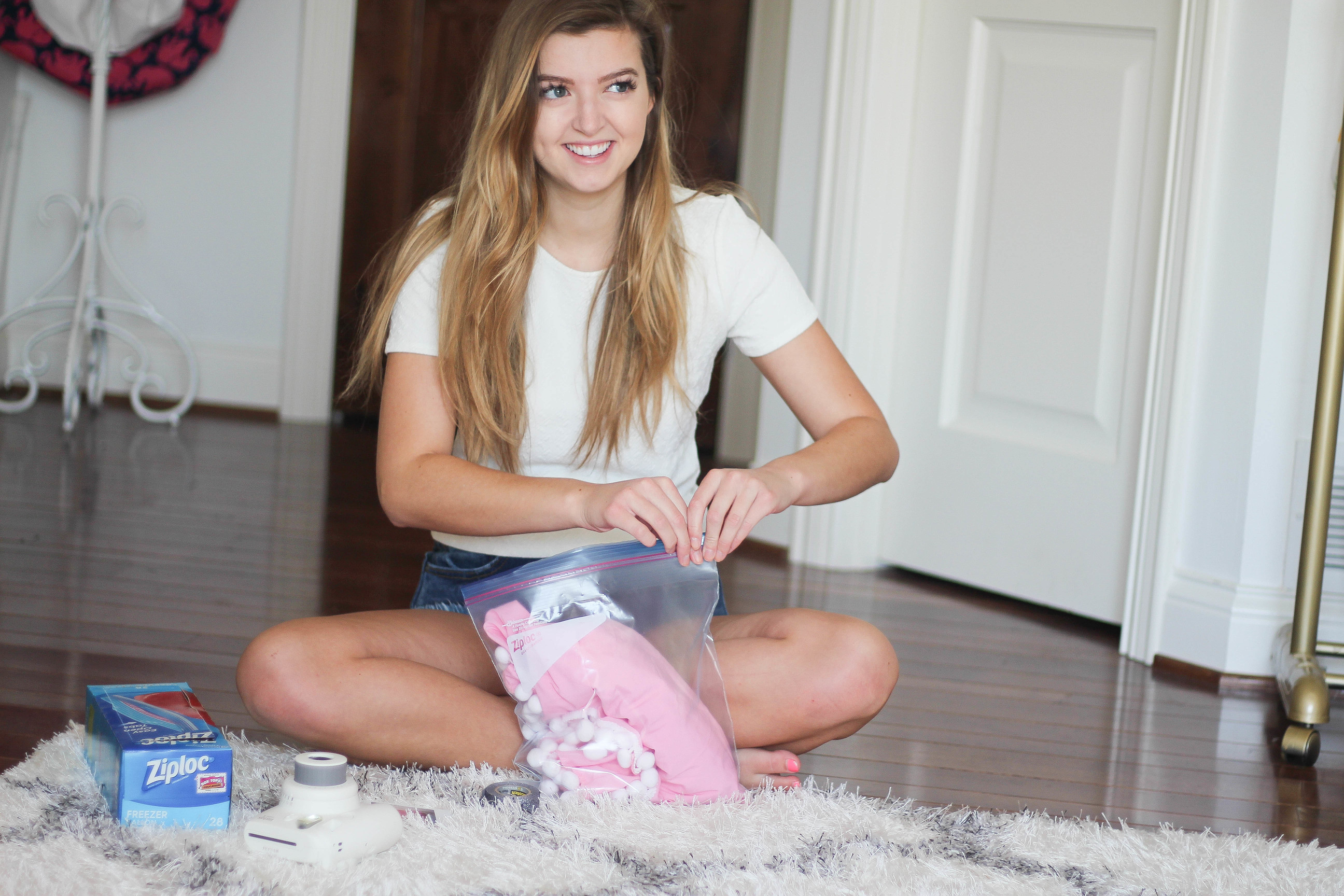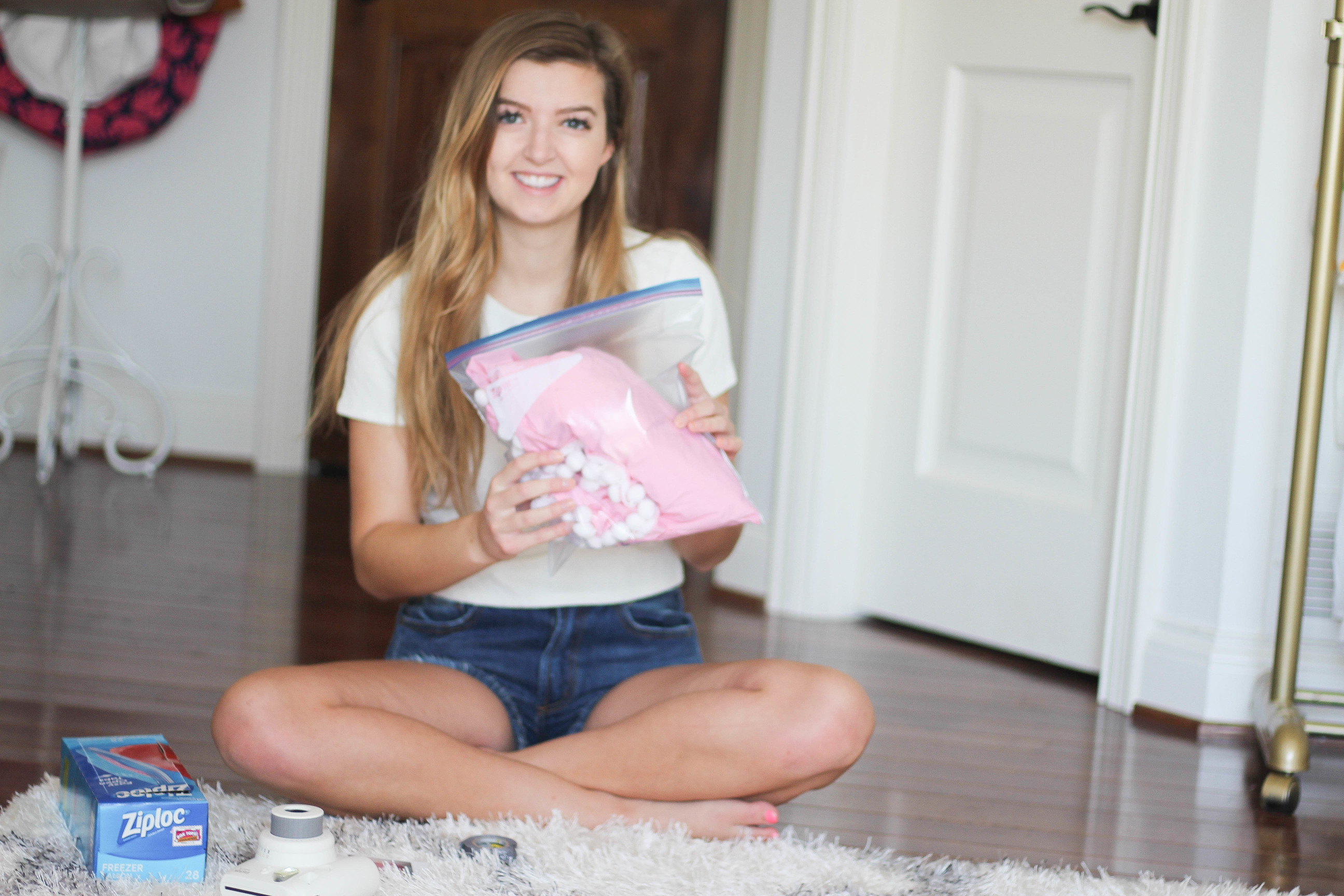 After the Photos are Taken I Pack the Outfits in Bags
I use Ziploc bags to pack each outfit individually. This makes it super easy to unpack once I get to my destination and I know I'm not forgetting anything! For all you visual people, this will help you a ton! Before anyone freaks out – you can keep the Ziplock and reuse them for every vacation so you aren't wasting a ton each time.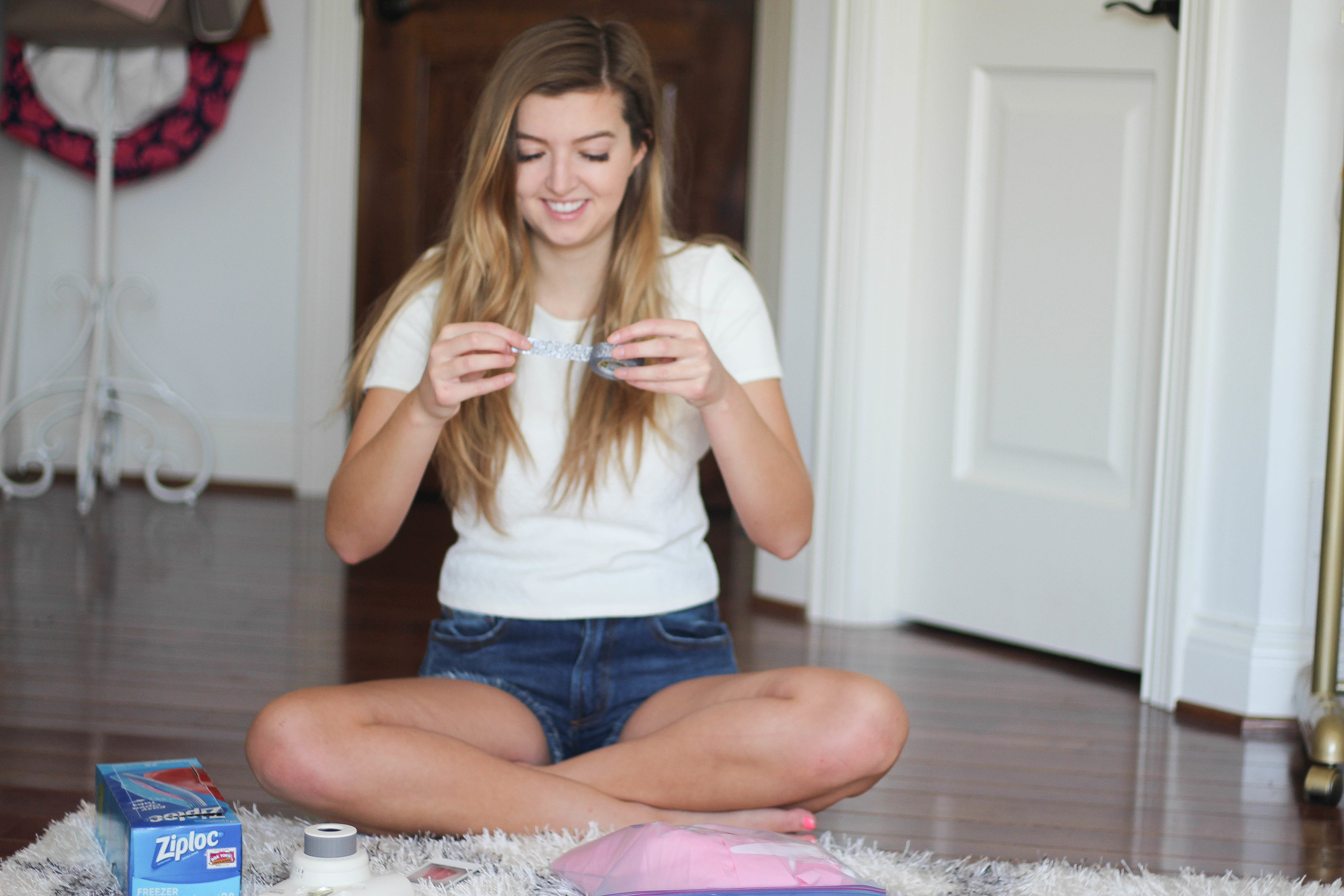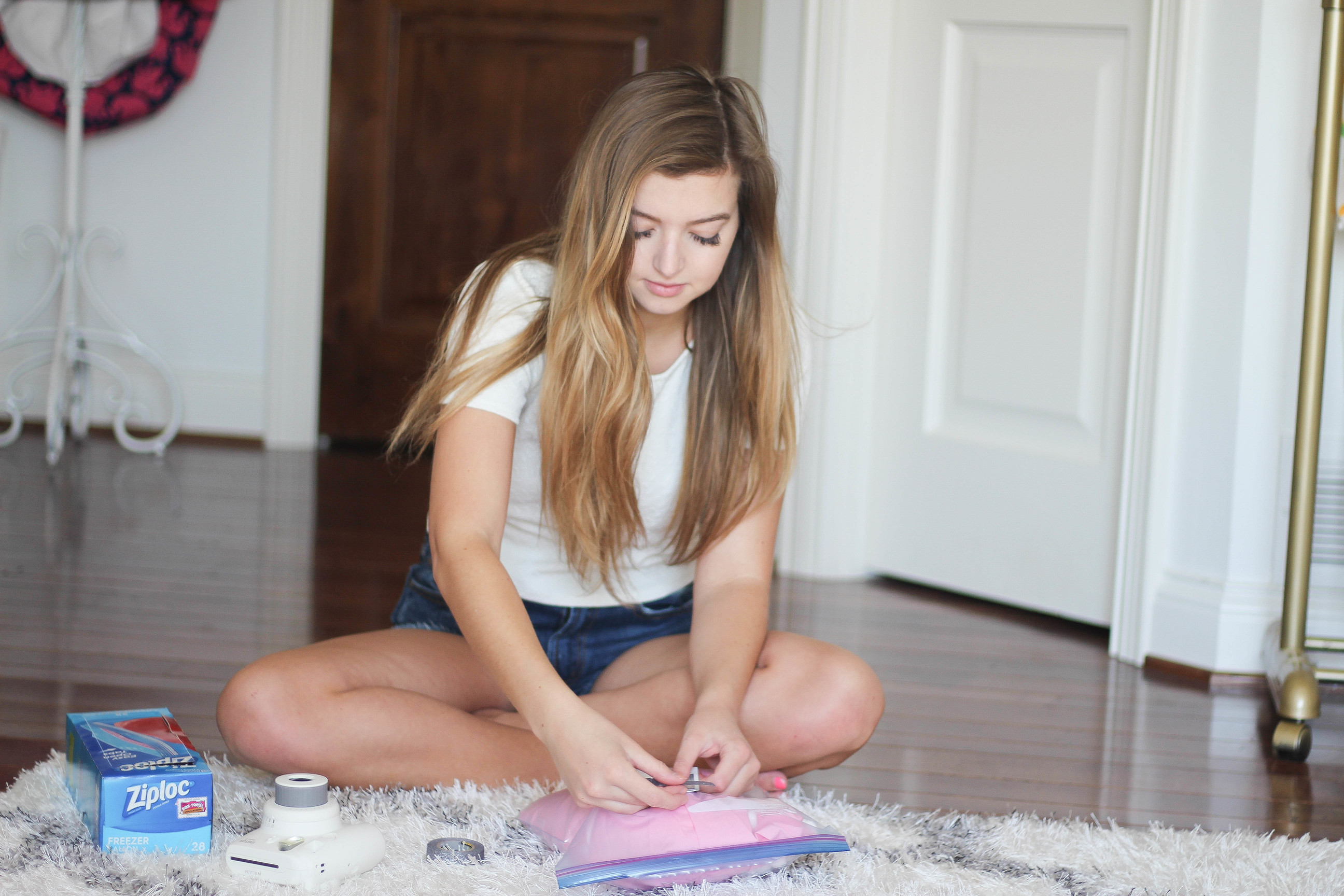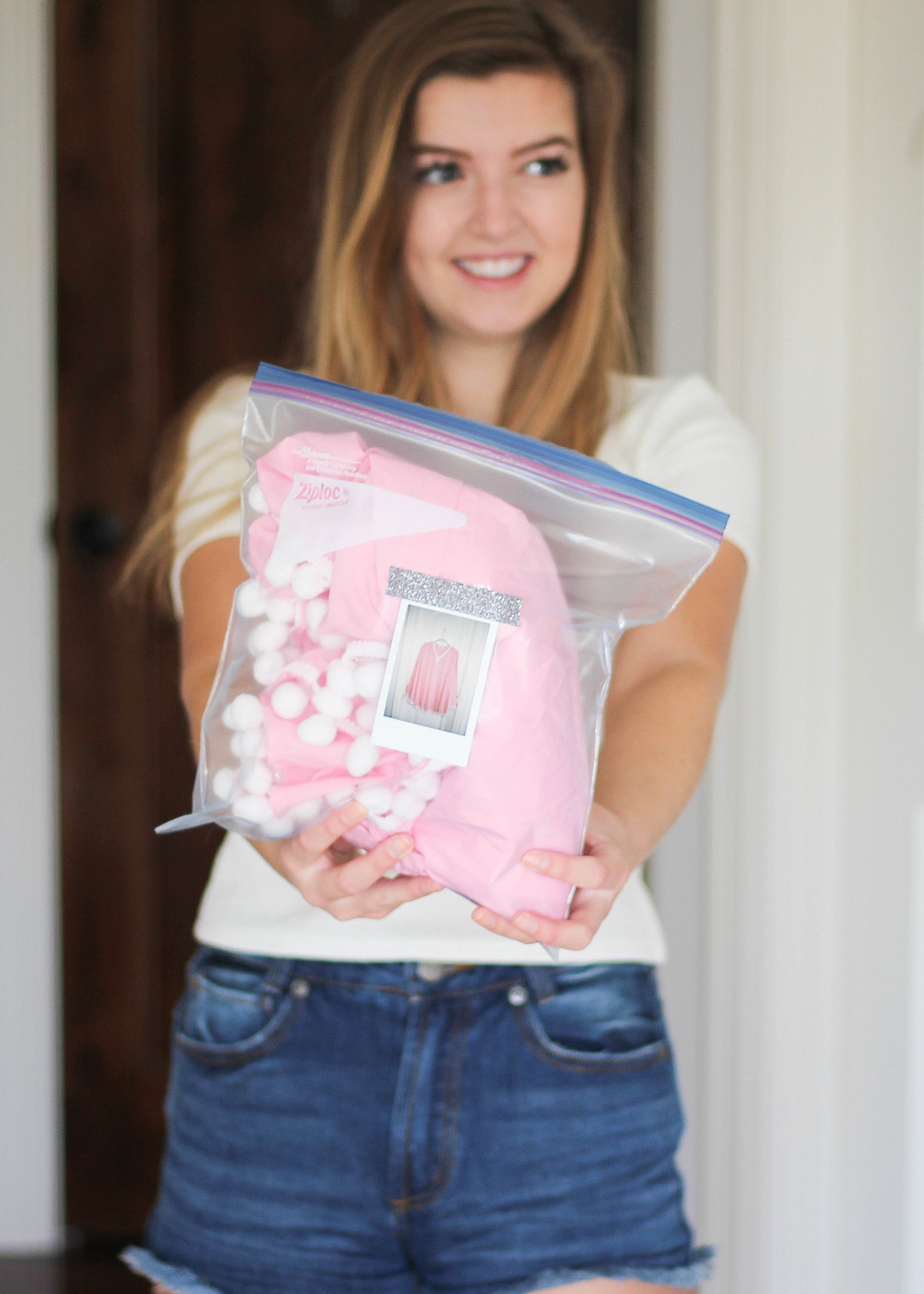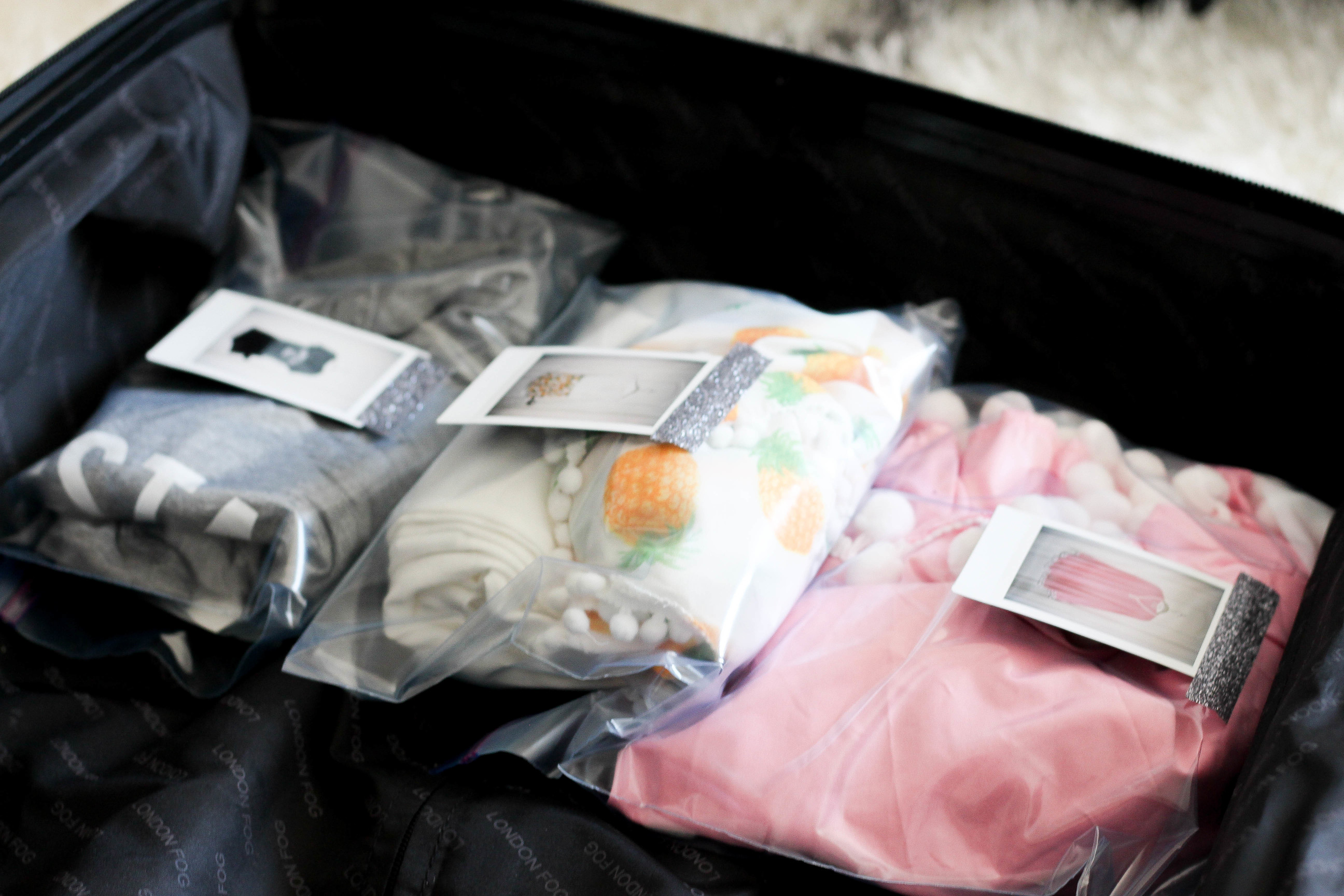 Then I Tape the Photo onto the Bag
This makes my suitcase feel so organized and I know I won't forget anything. It also takes up less space because you can make the bags air tight! Once you get to your destination, you unpack each bag and hang up each outfit individually.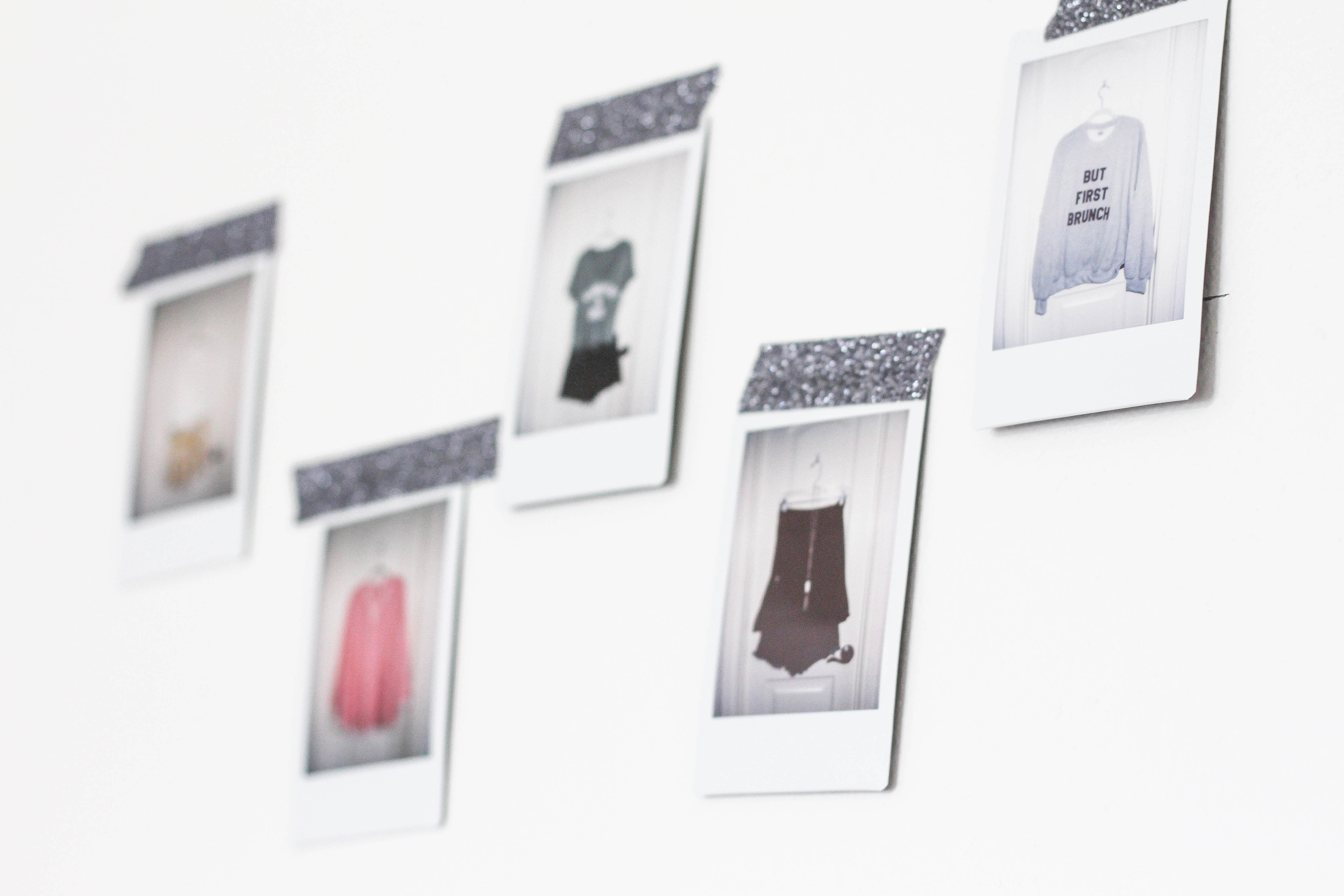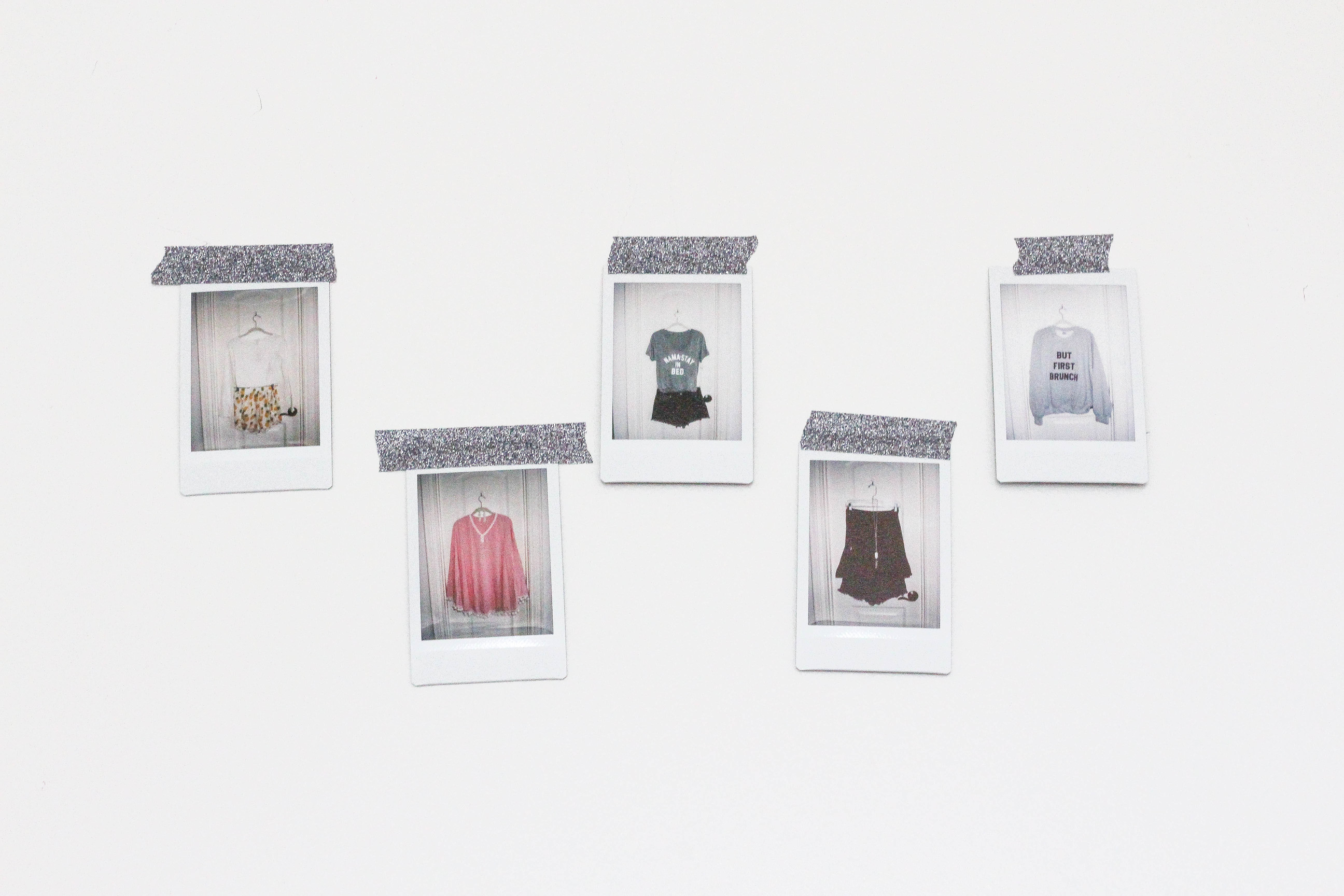 On Vacation I hang all the photos on my wall
I like being able to see everything during the trip and not forget to wear any of the outfits. This is also super helpful if you are a blogger because it reminds you to do OOTD's!
I hope you enjoyed this little packing blog post! Let me know your #1 packing tip in the comments below.
xoxo,
Lauren Emily Lindmark
Copyright © 2016 dailydoseofcharm.com