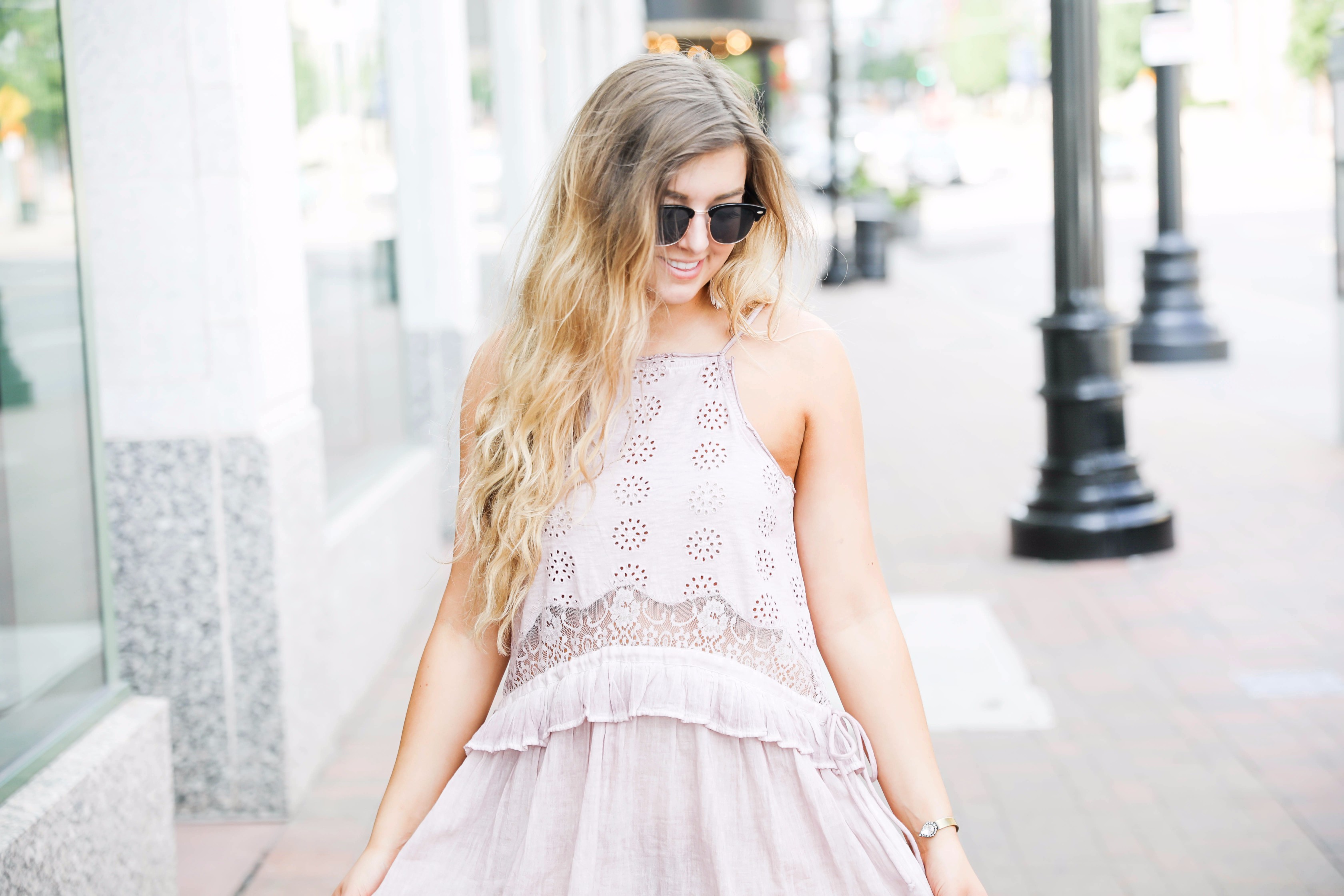 Loving Lavender | OOTD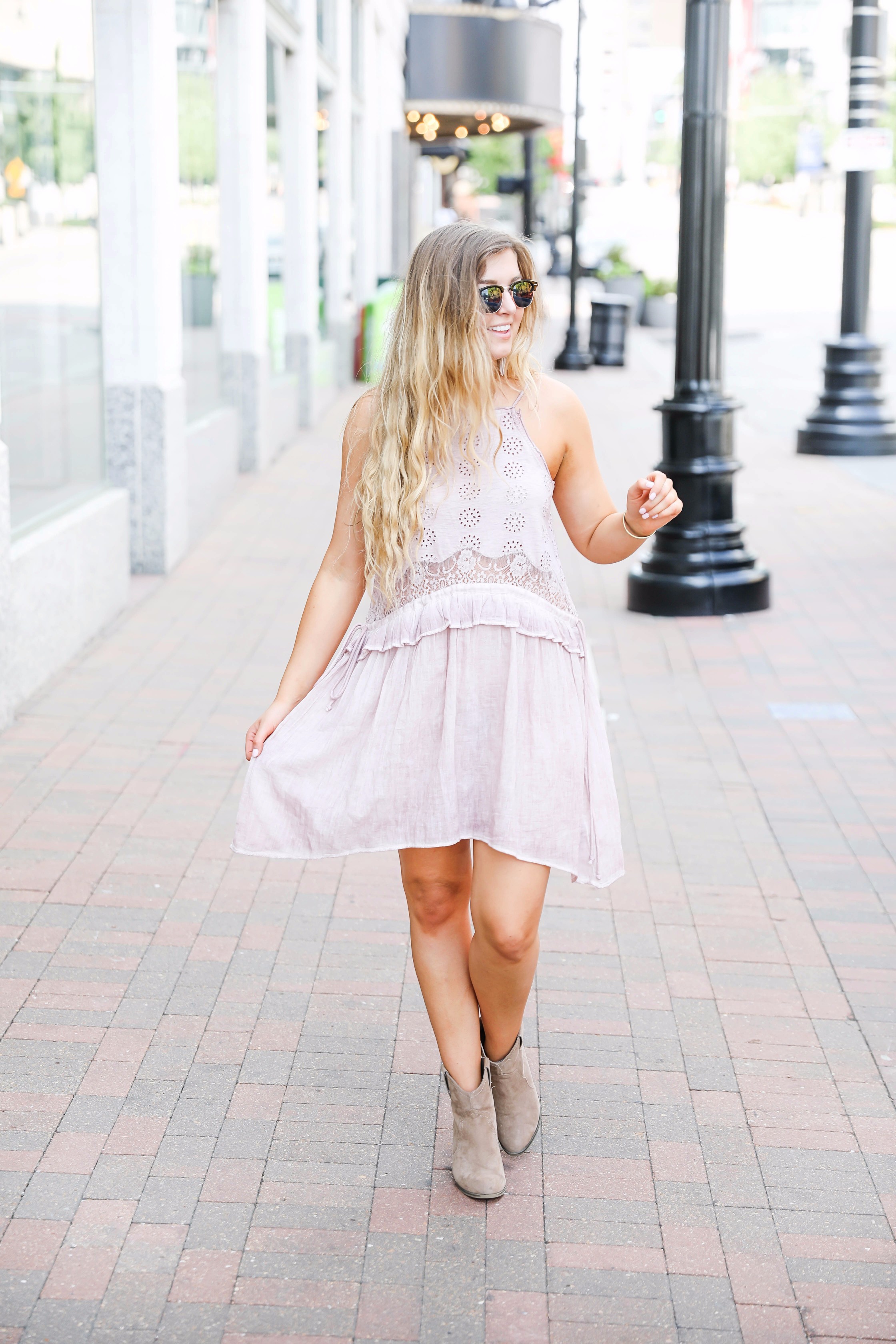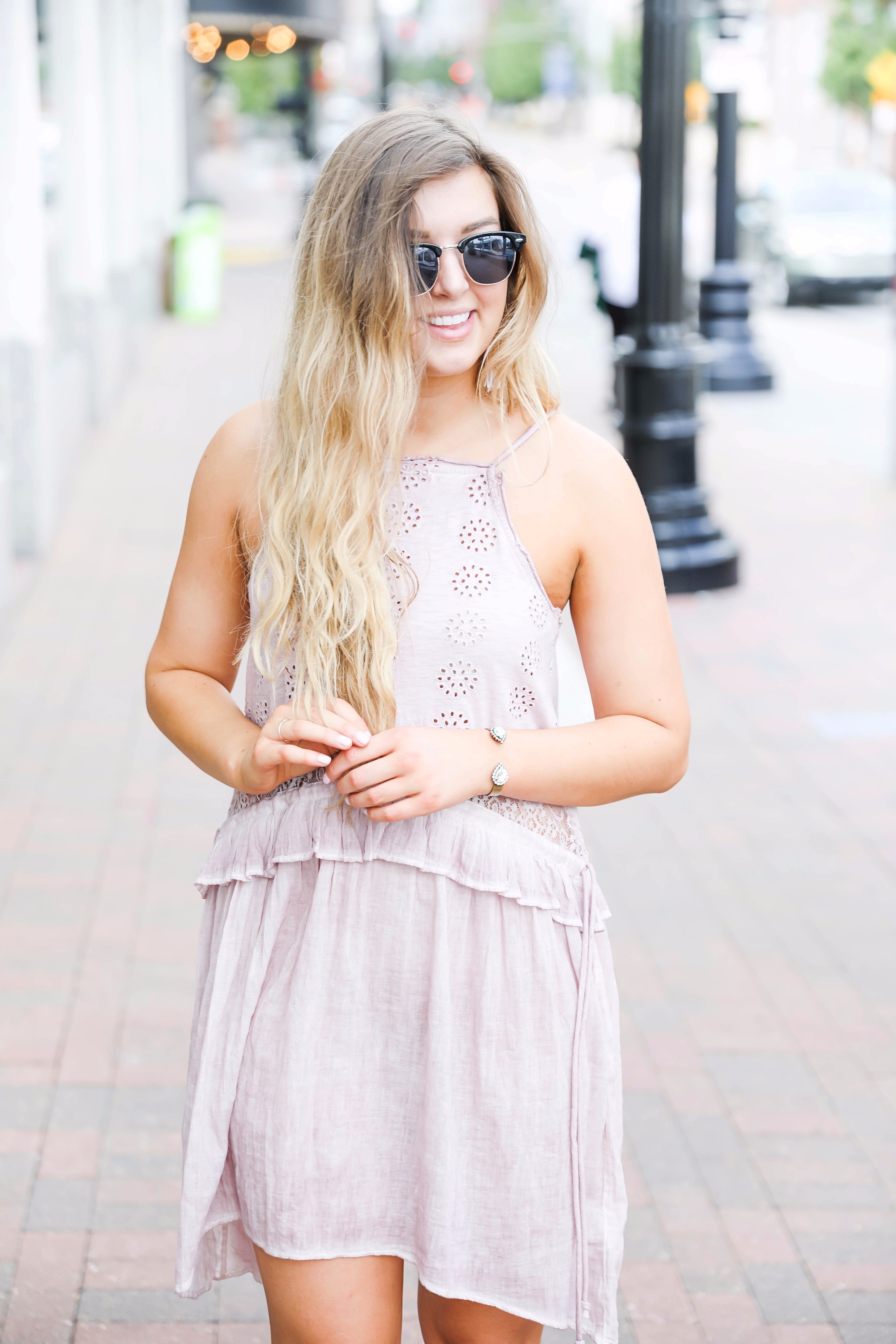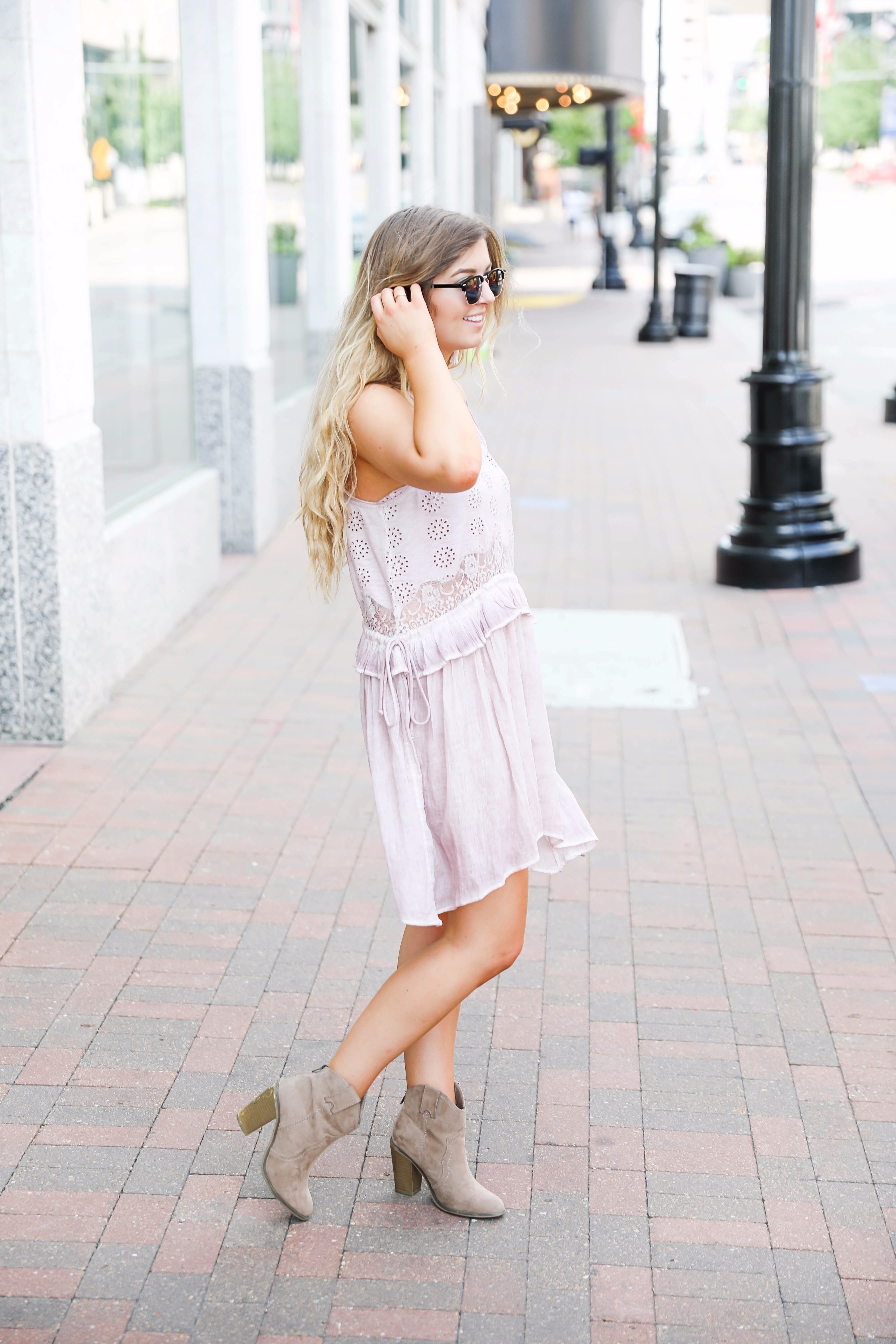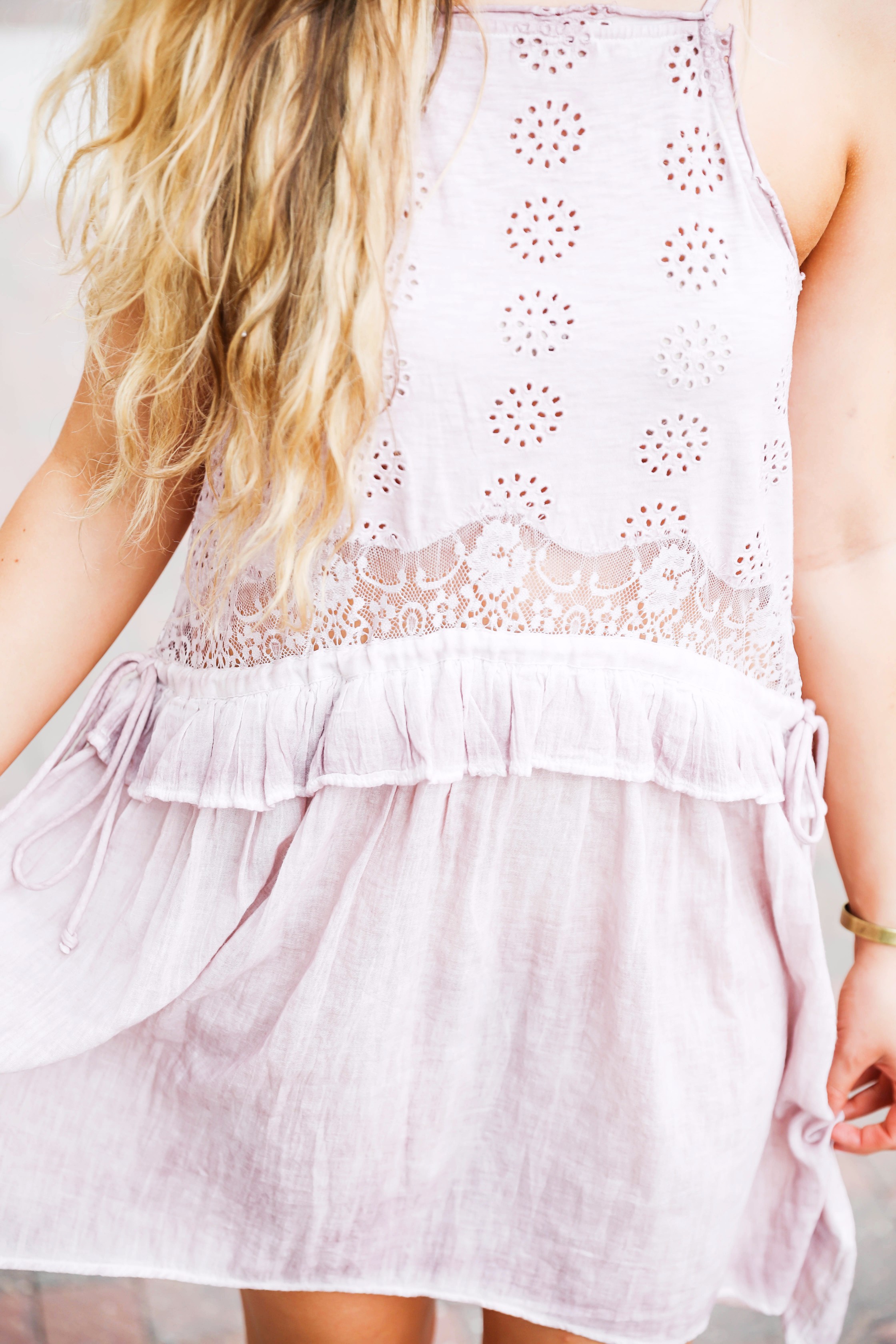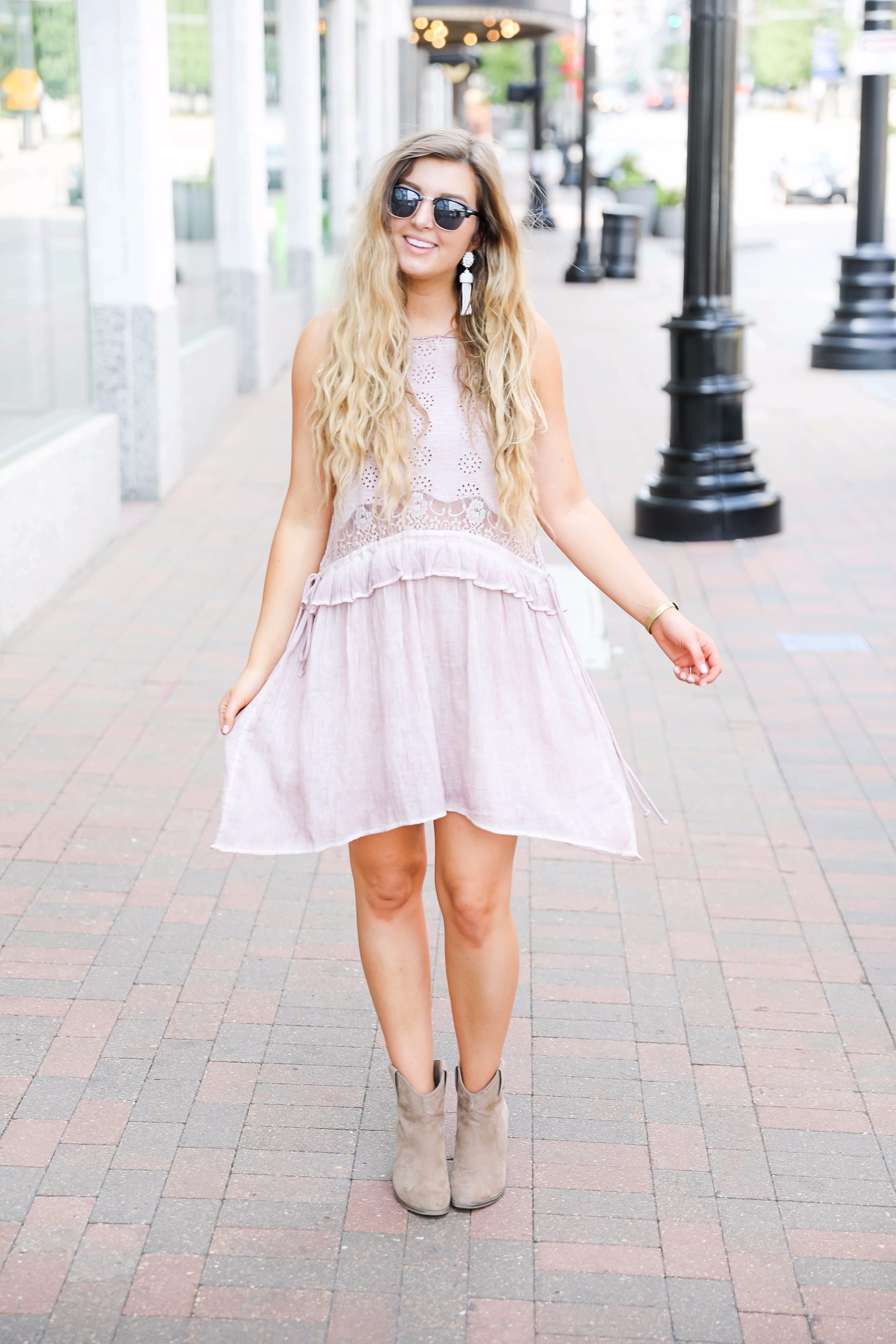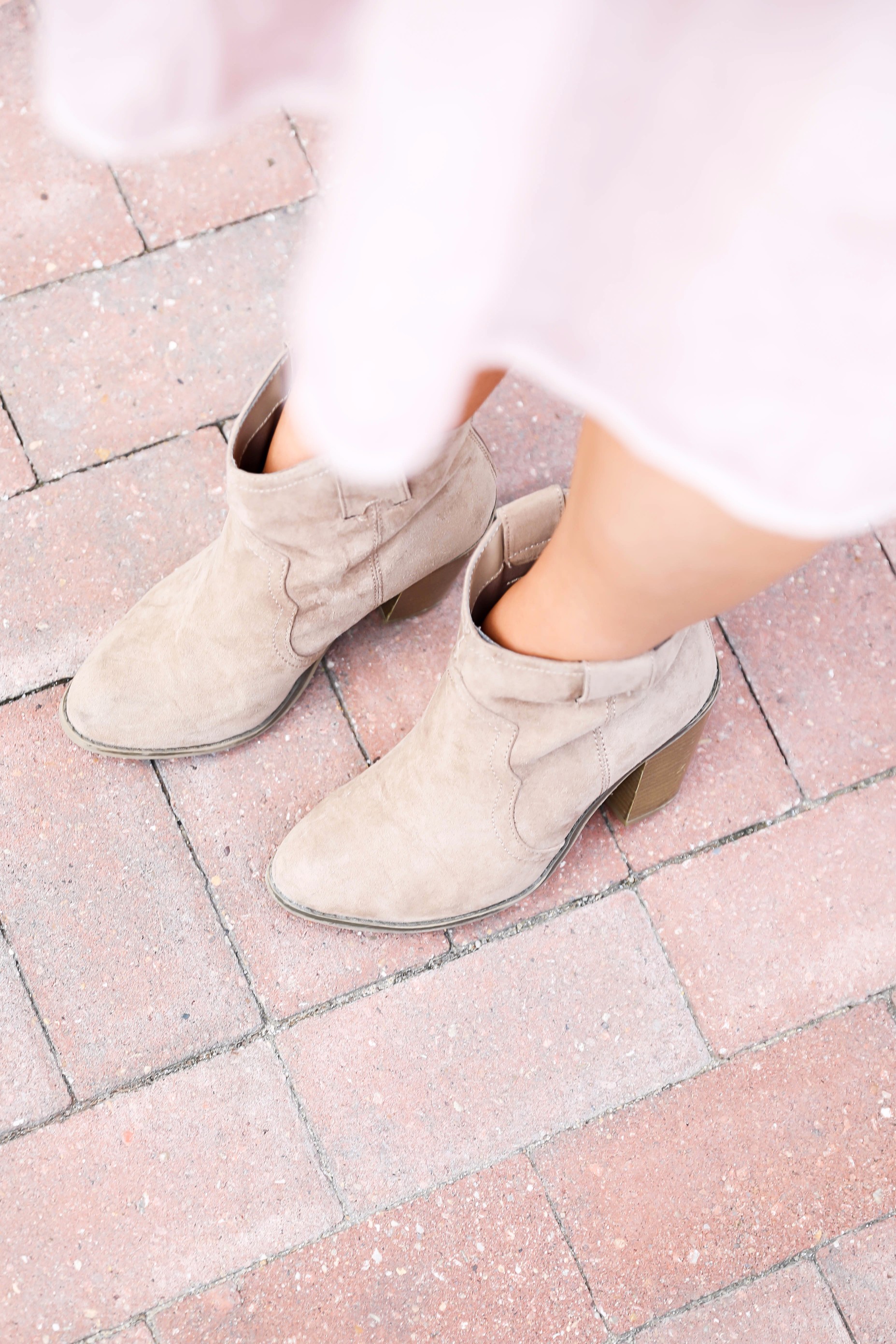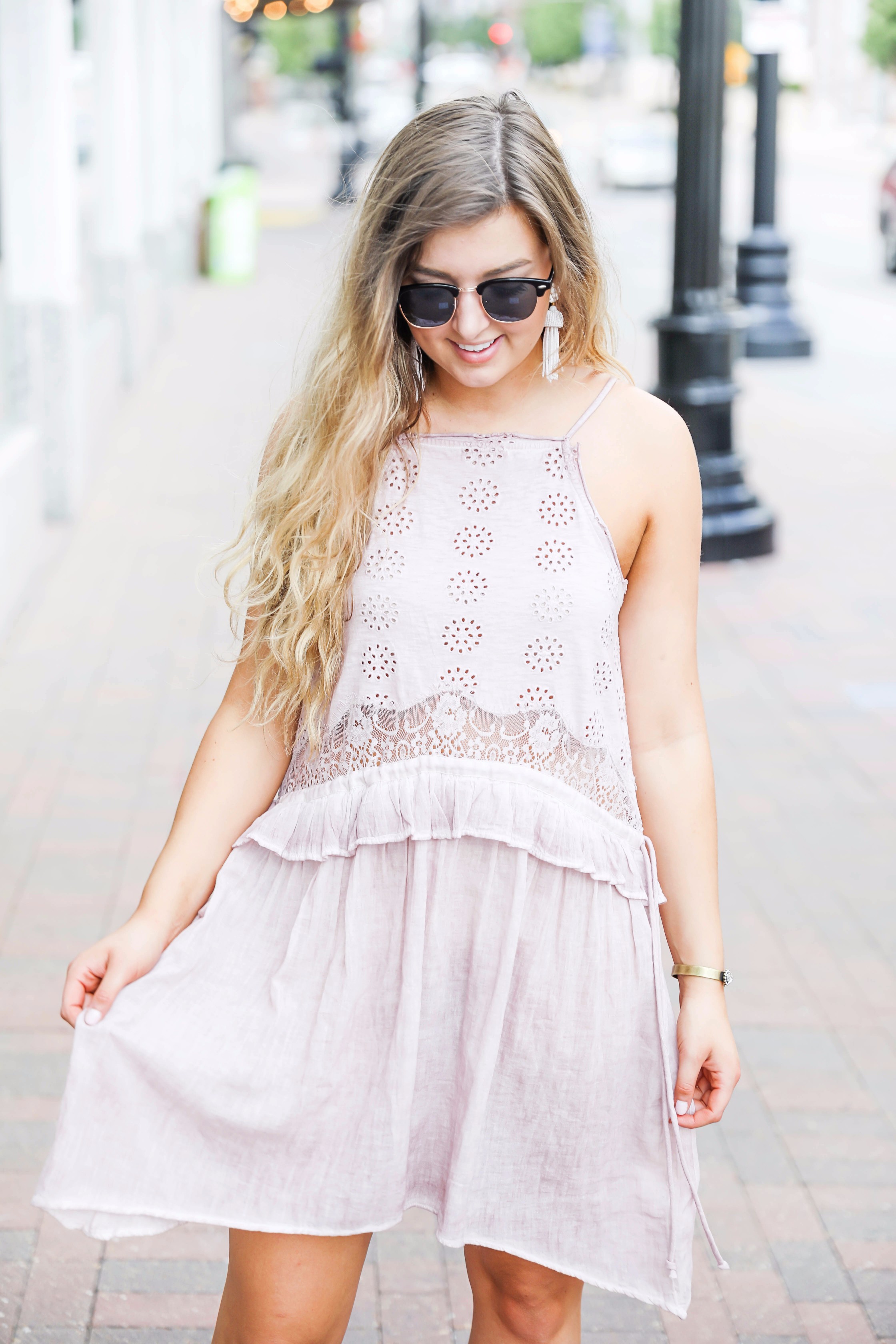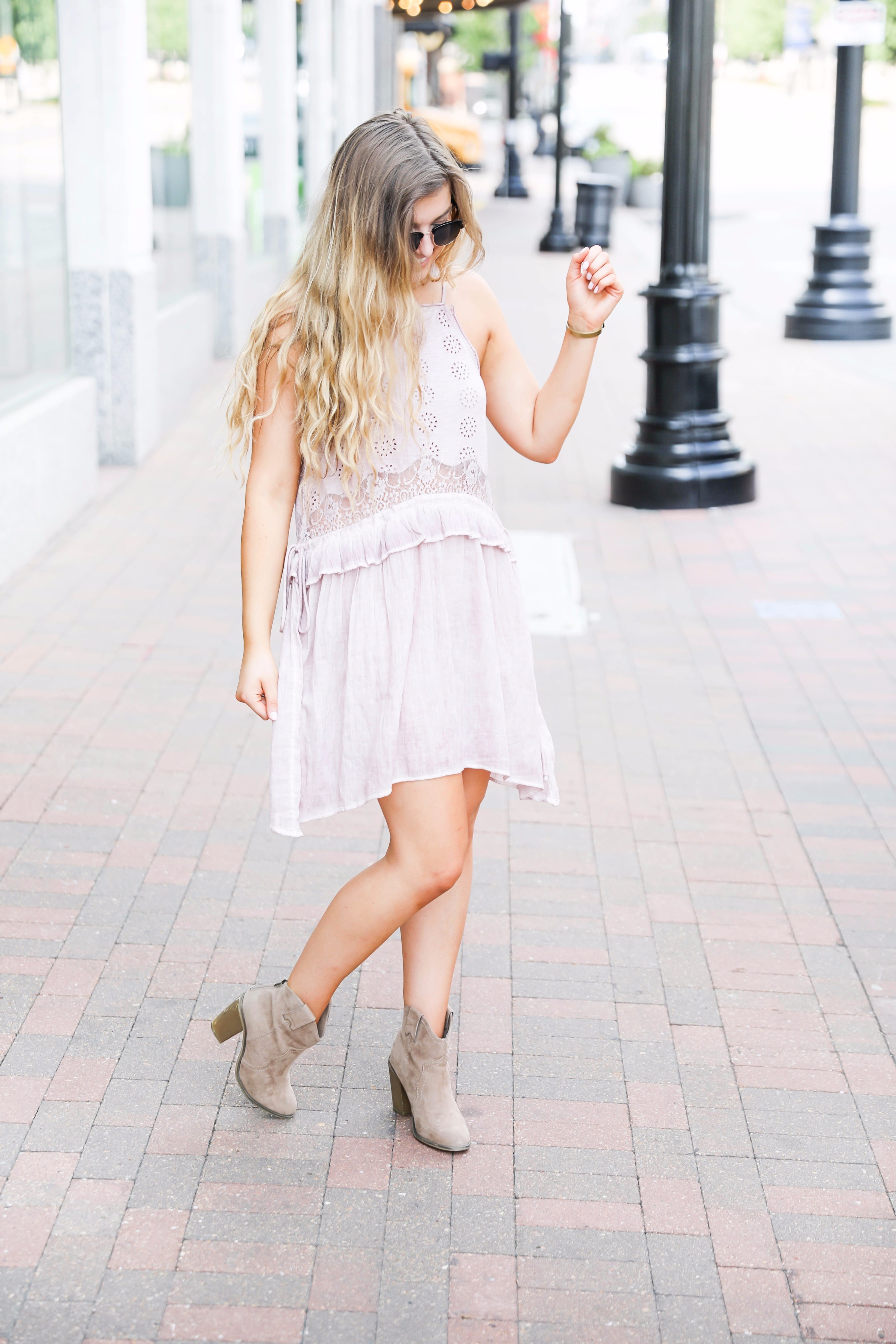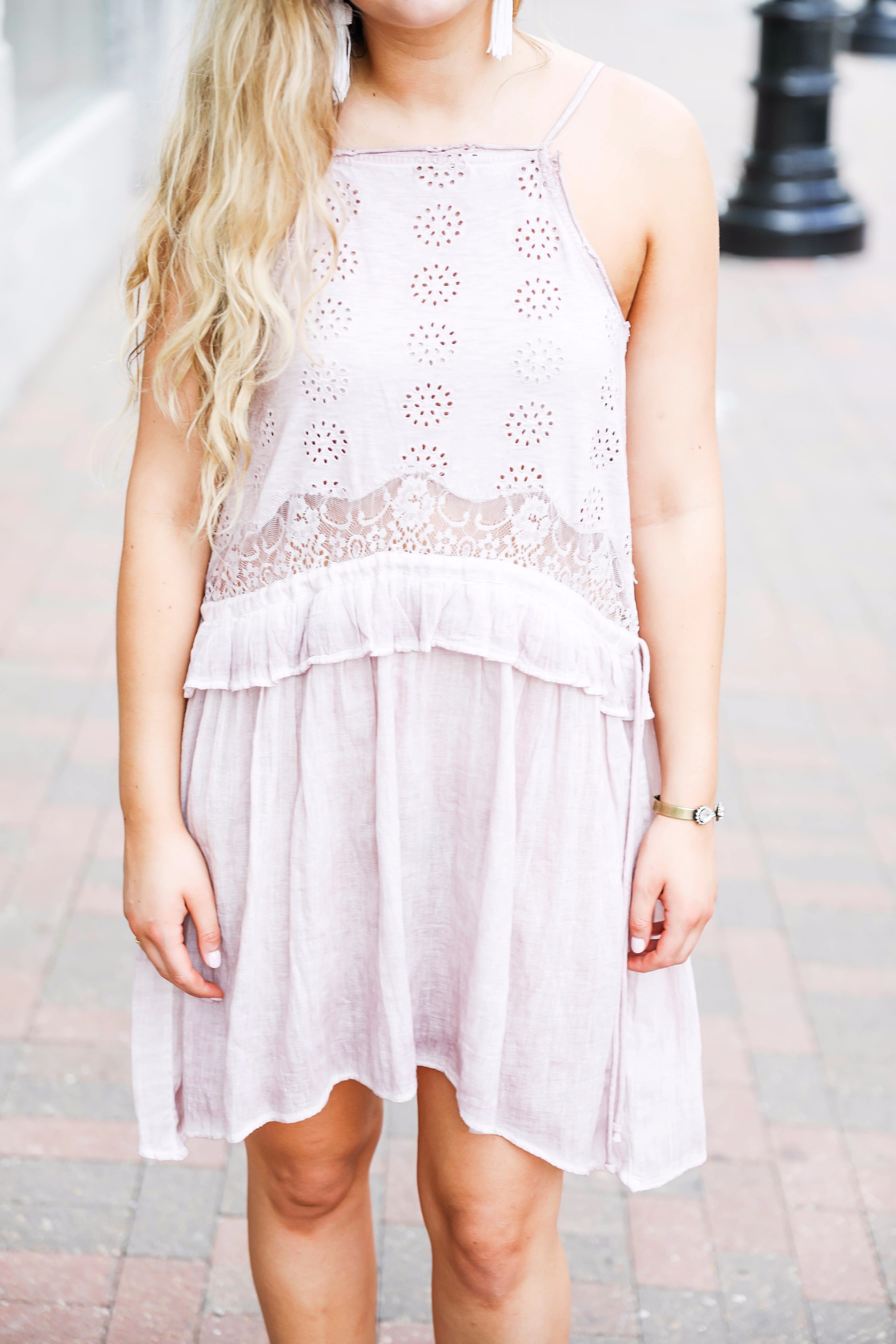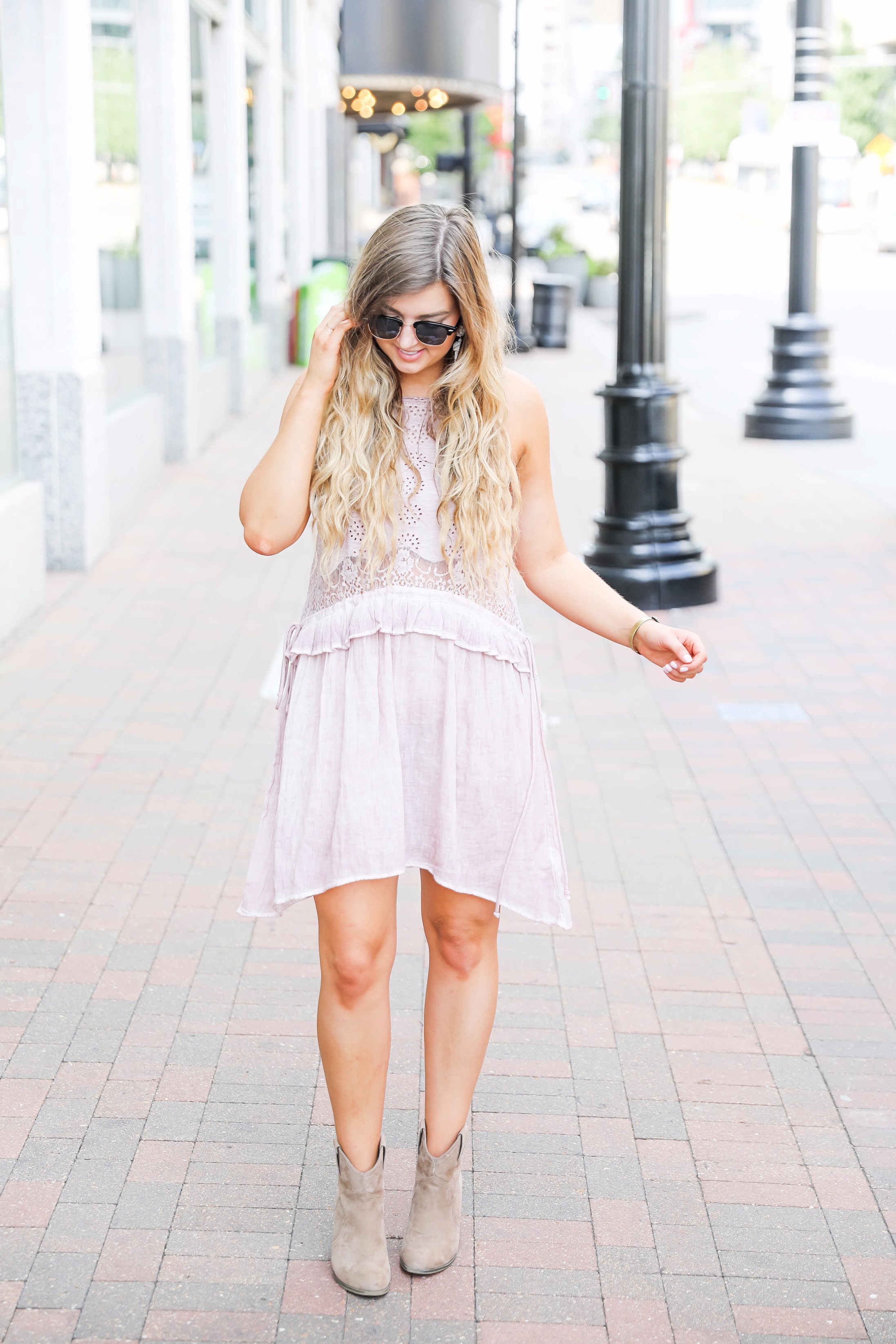 |

Lavender Dress

(SALE $30, I am wearing a size 6) |

Tassel Earrings

|

Booties

(only $50, the ones linked are this year's version) |

Sunglasses

 (I'm actually wearing my boyfriend's knock offs from Italy) |

Loren Hope Bracelet

|
Like the title says, I am LOVING this lavender look! I am pretty sure I only own one other lavender item and I don't know why I don't own more because it's one of my favorite colors to wear and it has been since I was a little girl. I wore this yesterday downtown in Kansas City when I was helping my dad with some stuff for his work, my mom and I are going to a concert this week and I think I'll probably wear it again because it's just too cute! I think the only complaint is the material is a bit thin, however, some tan undies underneath did the trick and it was actually nice in the 90º weather haha!
I think my favorite part of this look, other than the color, is the lace around the waist! The detail is so cute! I bought mine a bit oversized (size 6), but it would also be adorable fitted. I paired it with my favorite Target booties from last fall, I linked this year's version above which are pretty similar! Lastly, I am wearing my Lisi Lerch and Loren Hope jewelry. Right before I took these photos I was searching for some sunglasses in my car and decided to wear my boyfriend's knock-off sunglasses that we found on the streets of Venice. It made me happy wearing them, I miss traveling!
I really want to do some more traveling this fall and winter, where do y'all think I should go?! Comment below! In other news, I have an appointment to get eyelash extensions again this week! This will be my third set and I am so excited to have them again 🙂 Would y'all like to see a vide on them? Let me know!
xoxo,
Lauren Emily Lindmark
Copyright © 2017 dailydoseofcharm.com