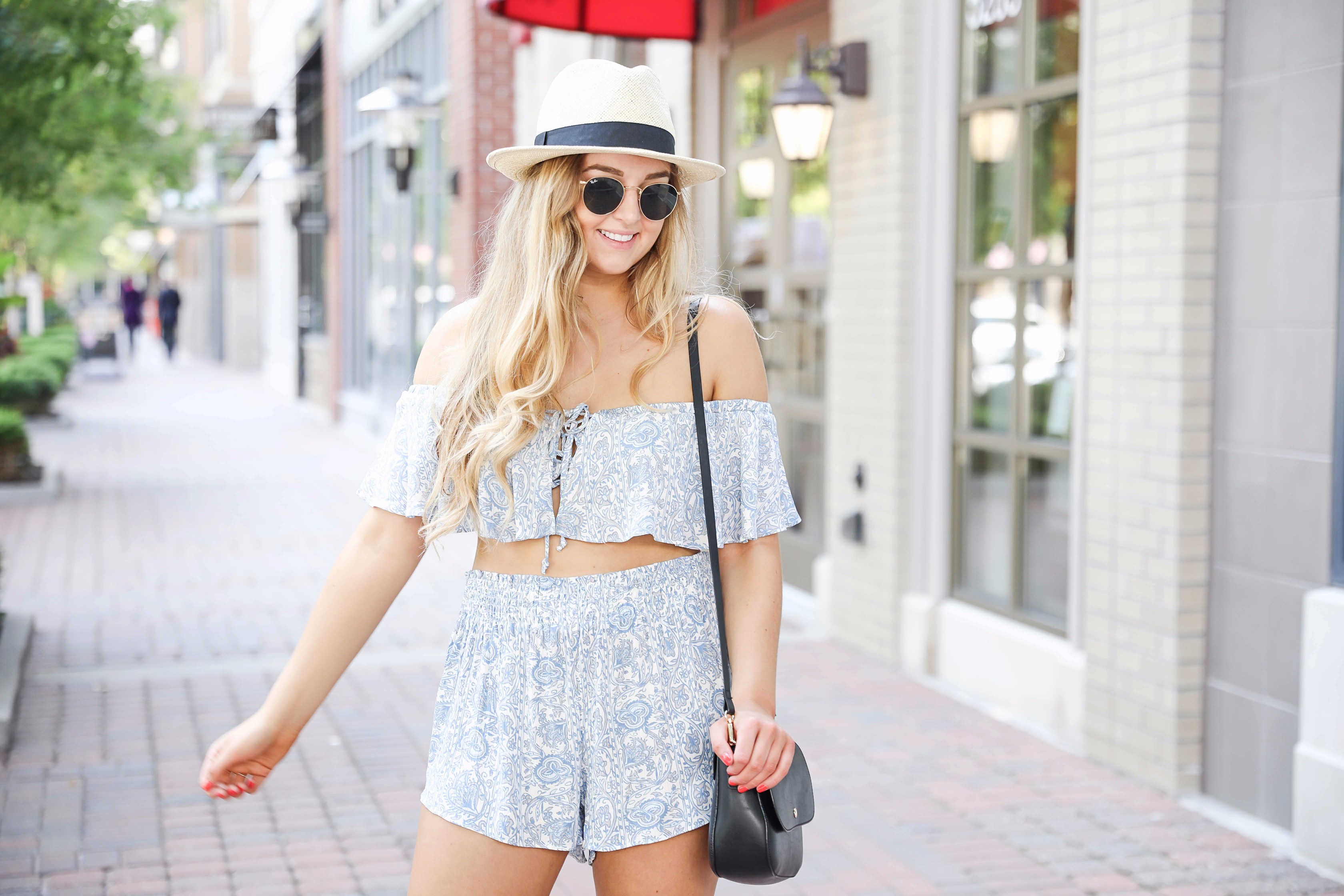 My Favorite Crop Top Sets | OOTD + Roundup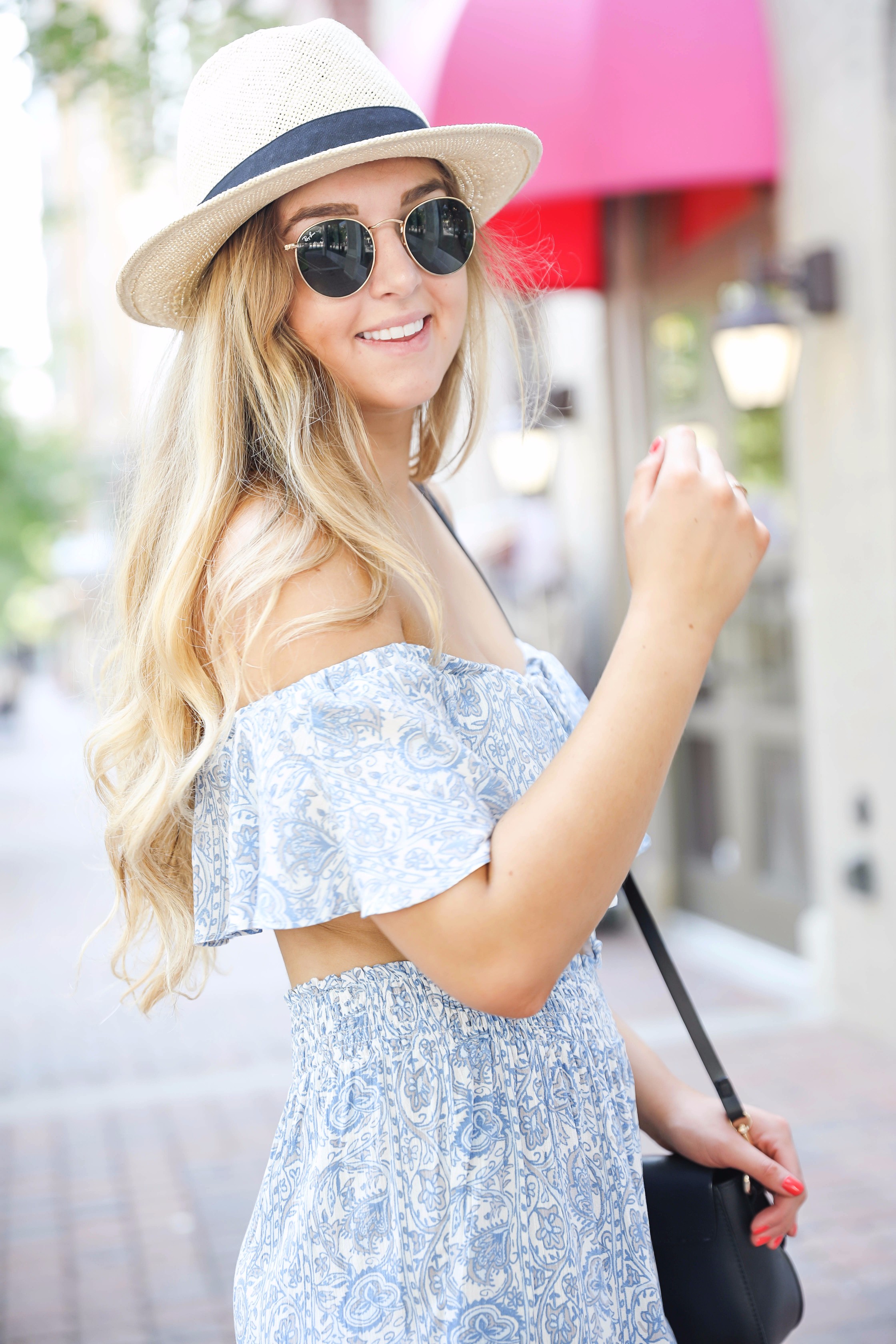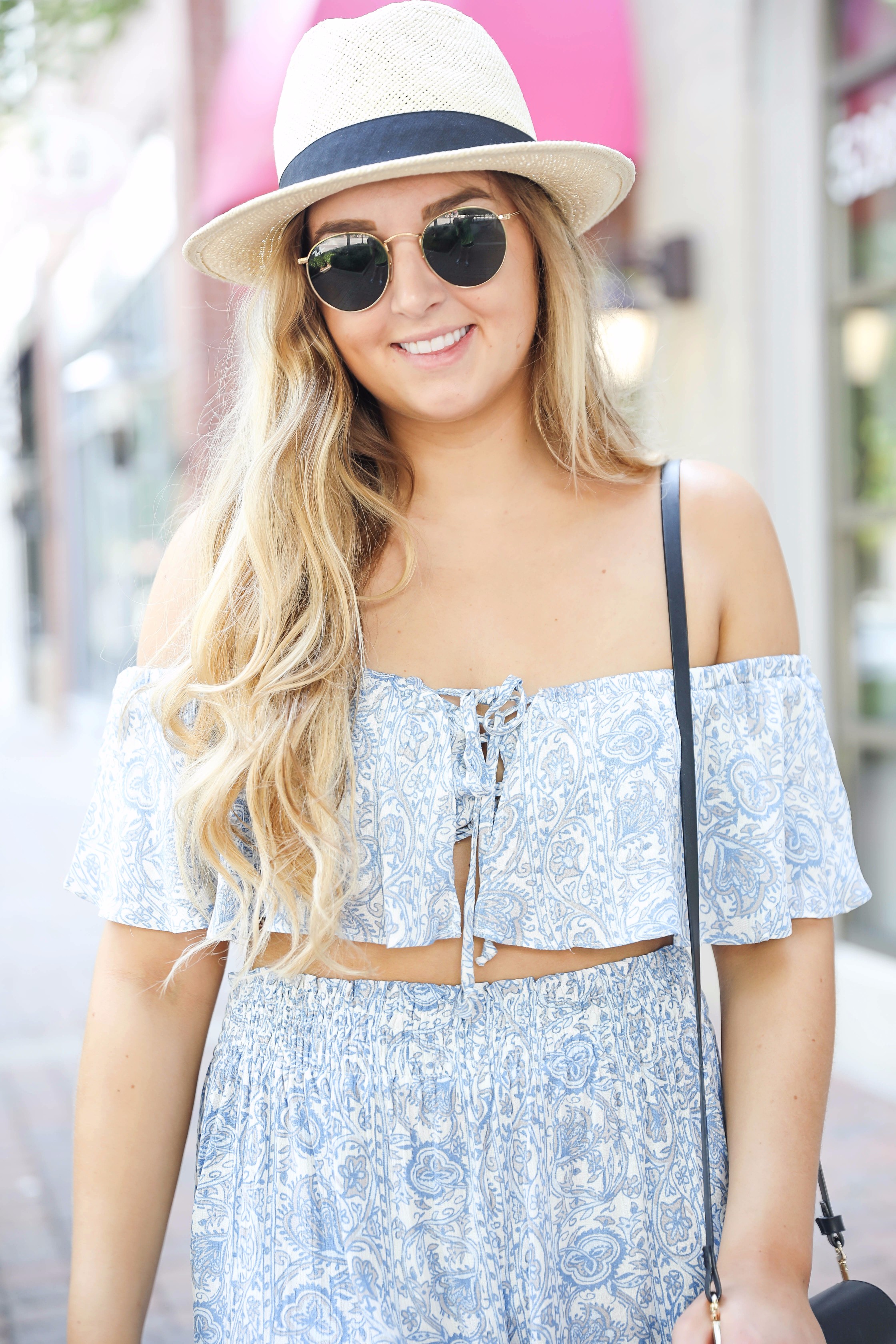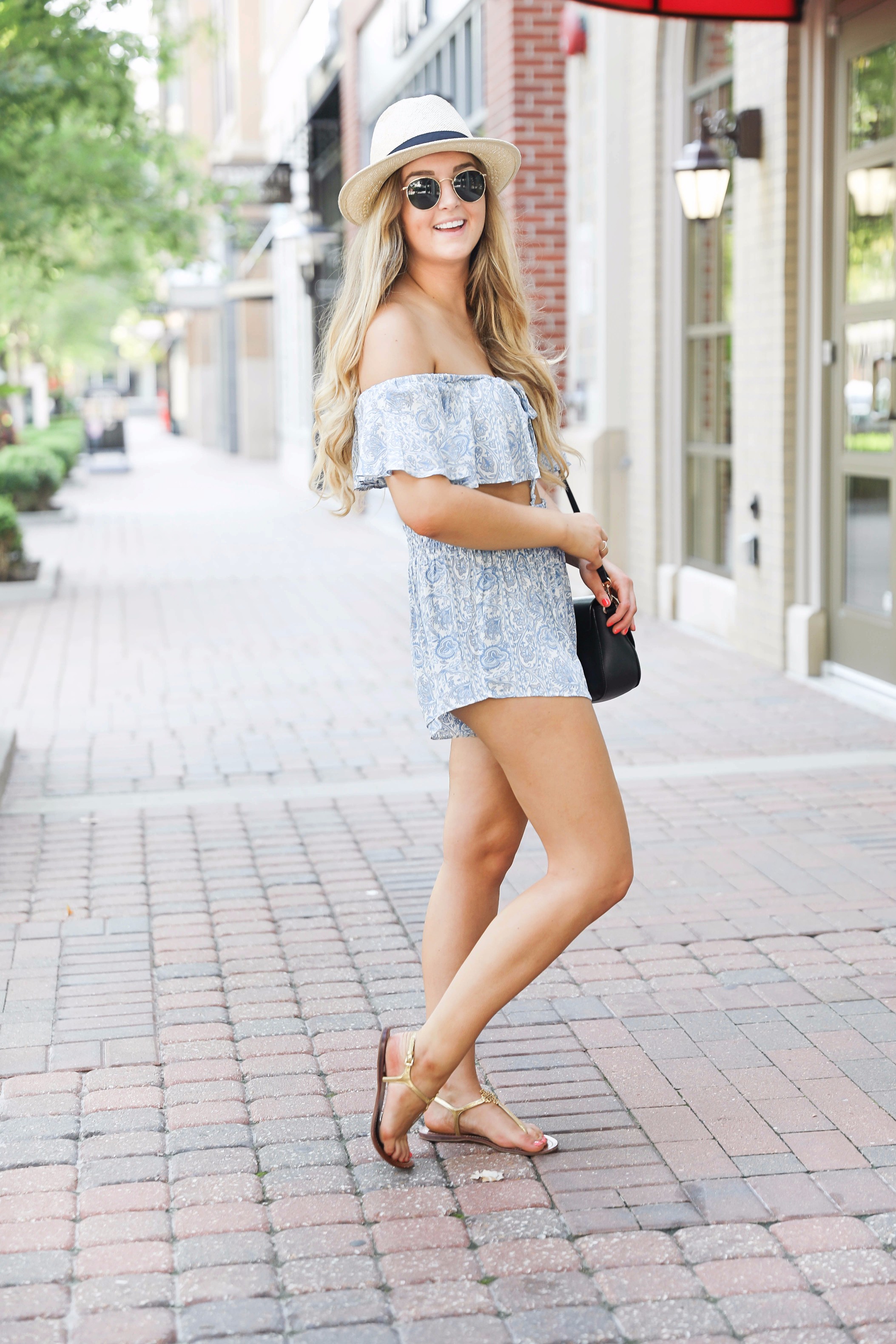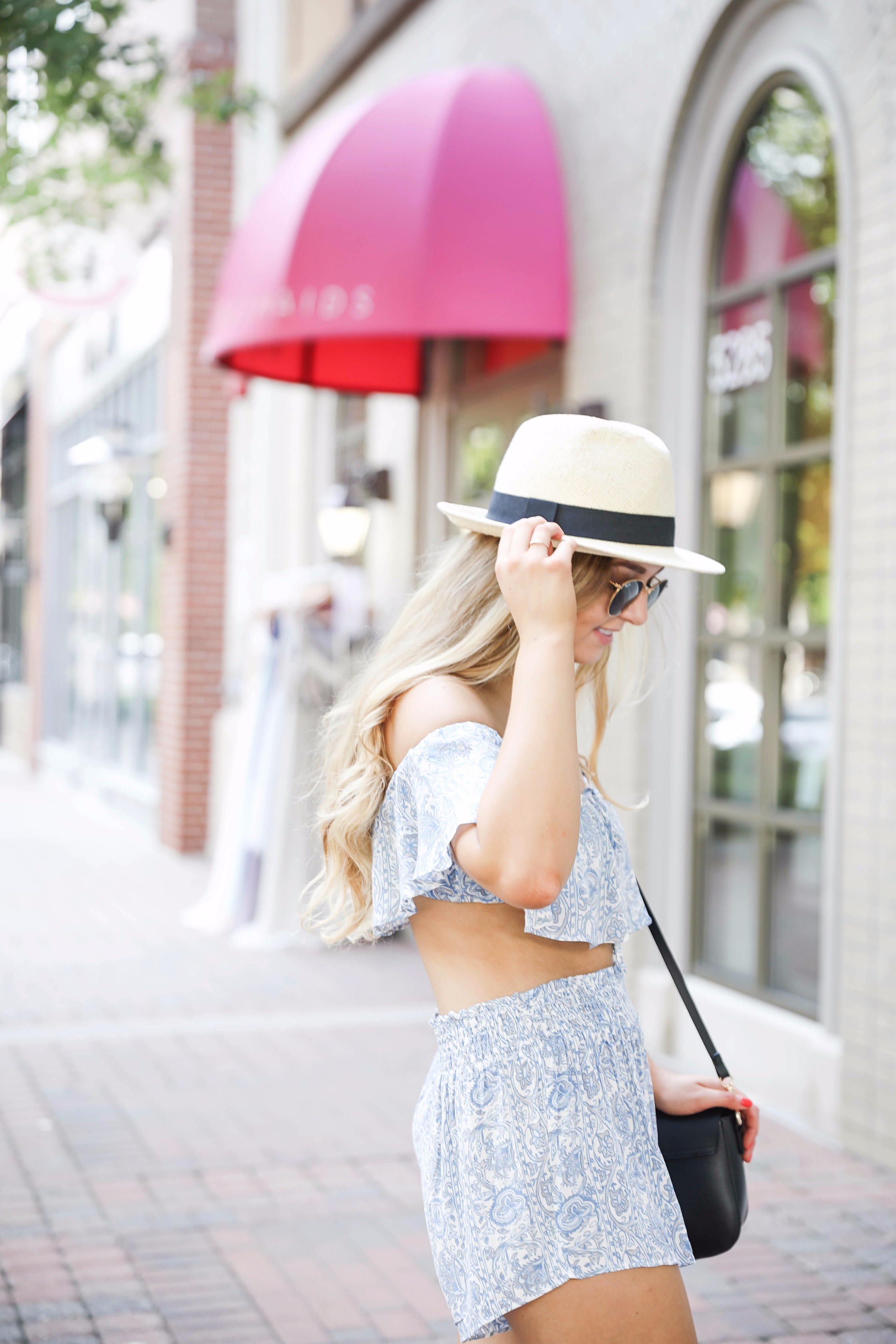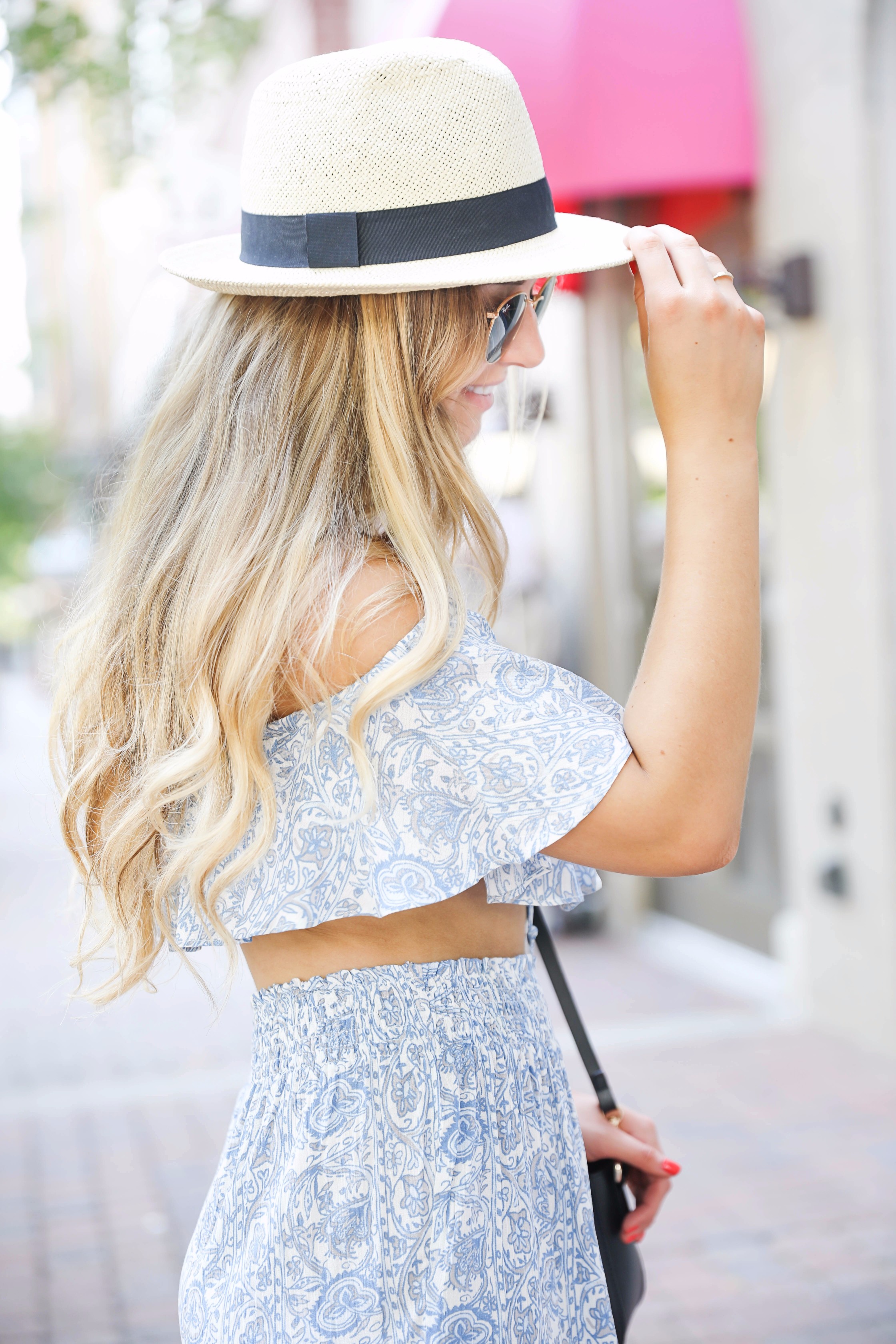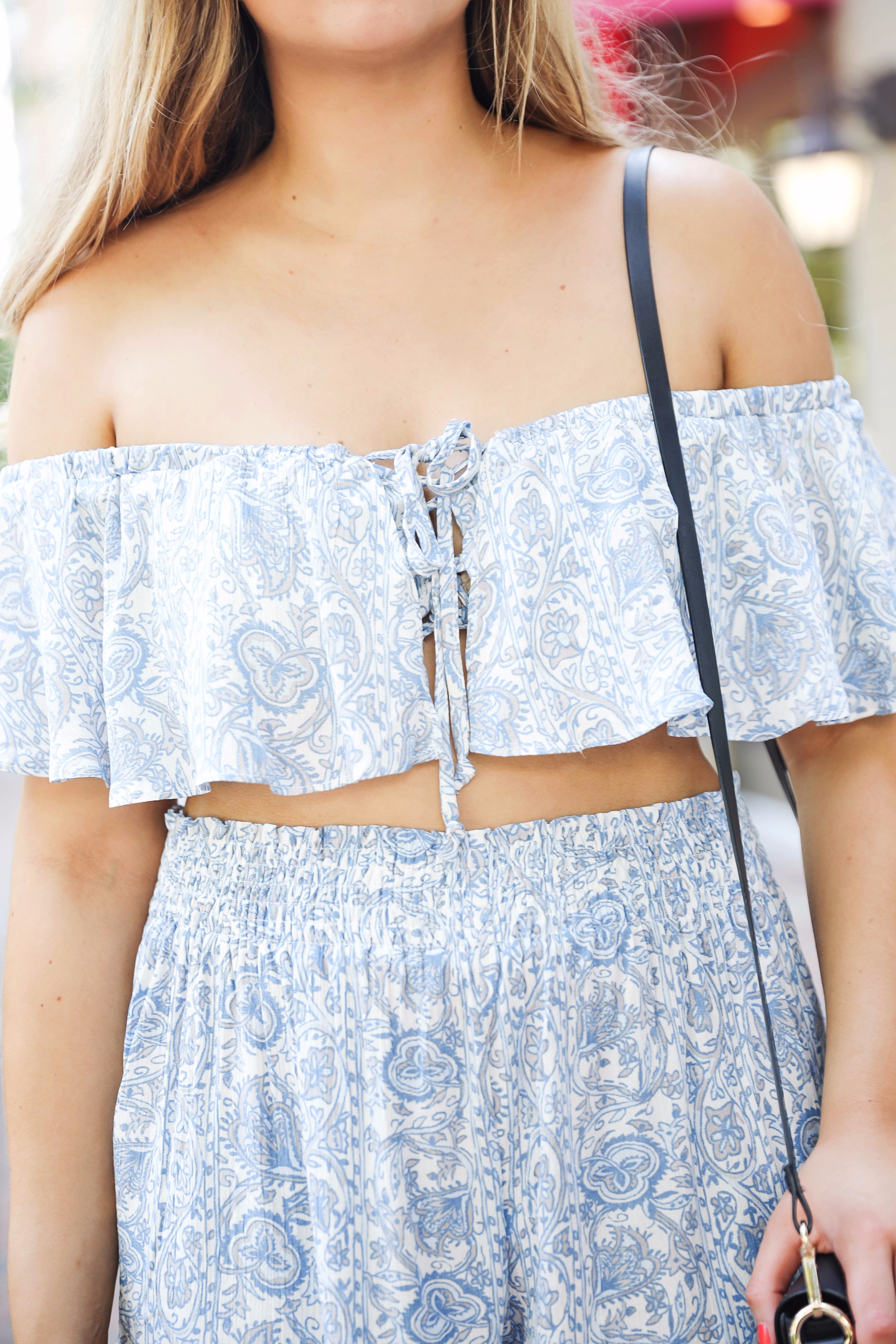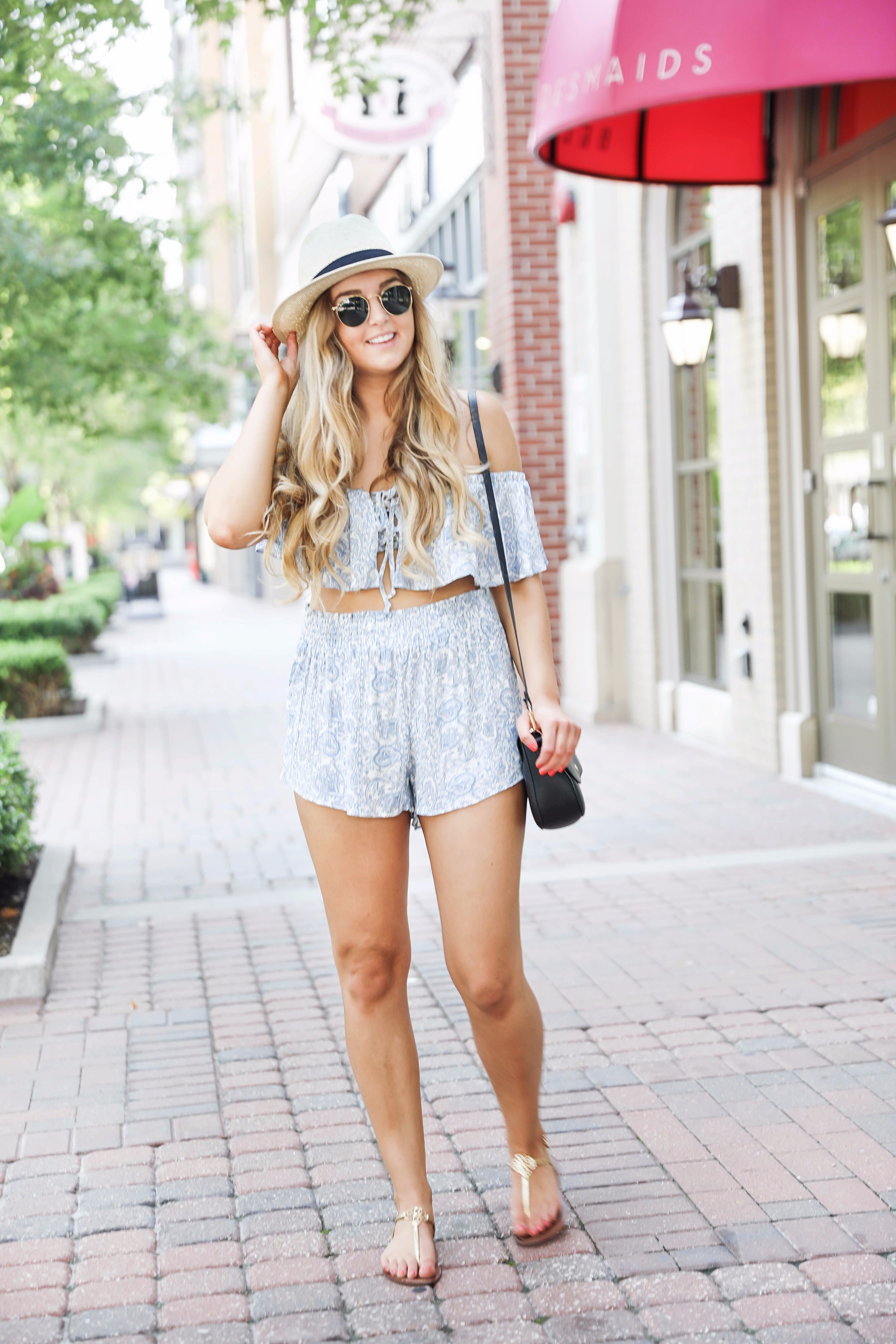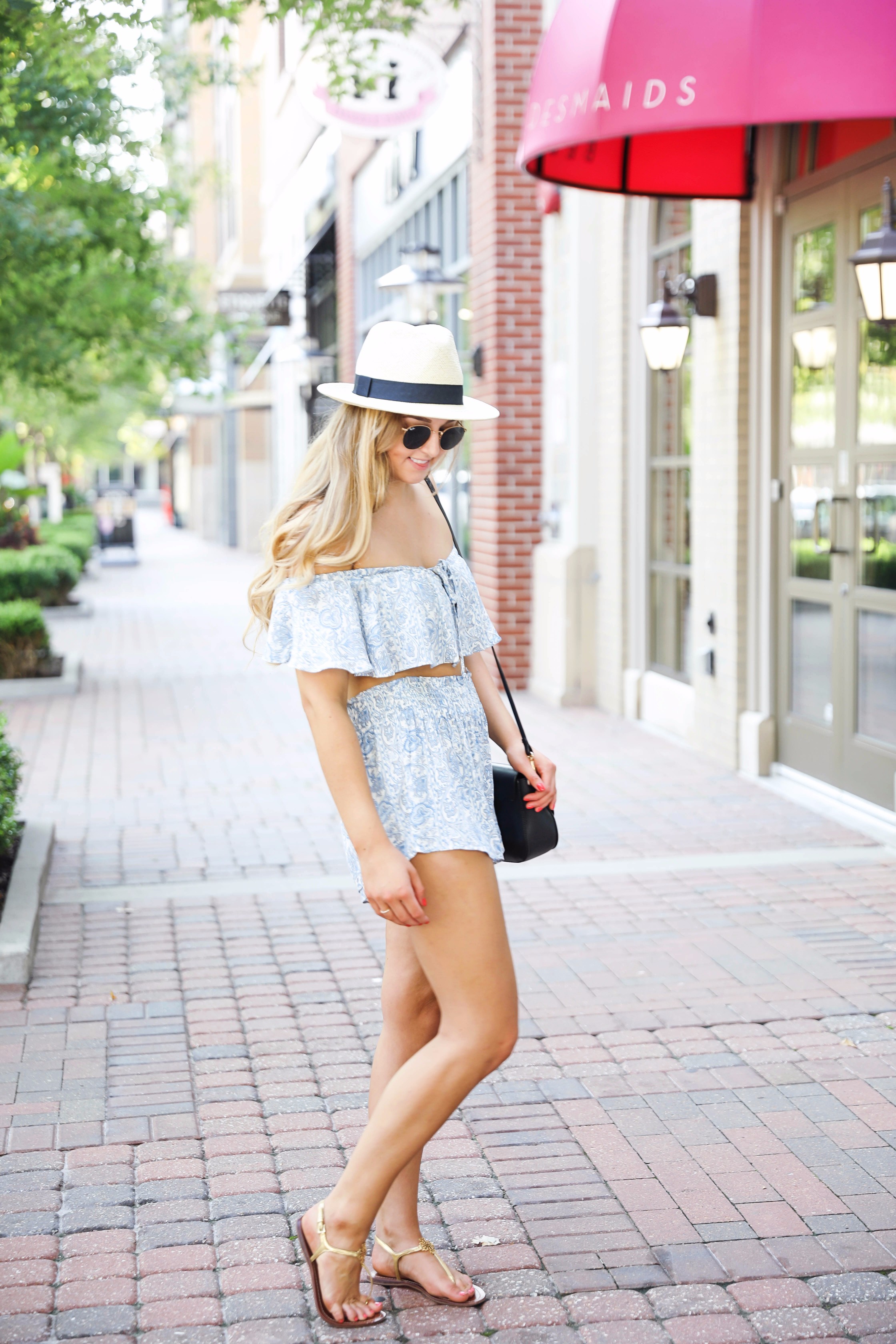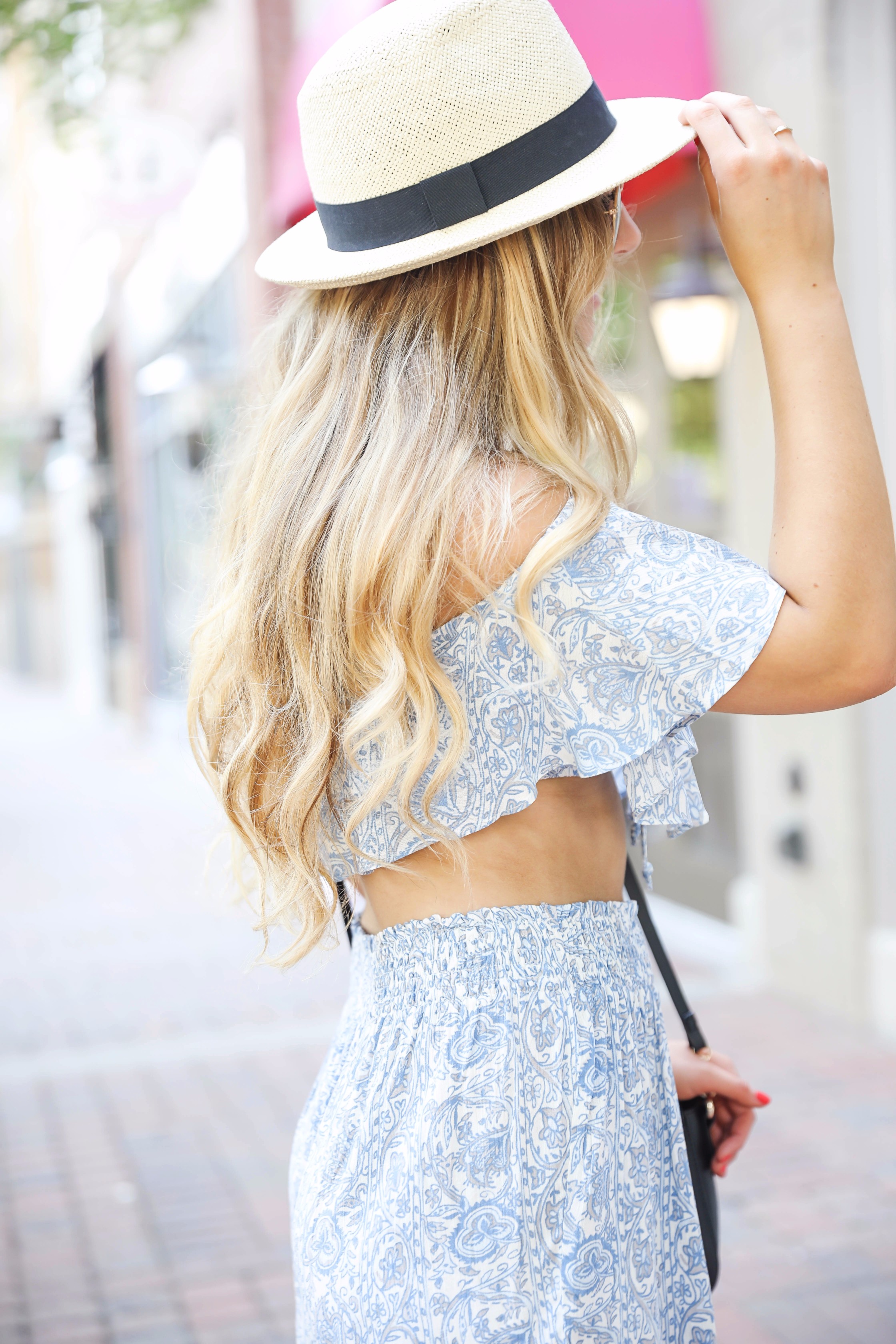 | Two Piece Crop Top Set 

(

similar here

sadly the original is sold out, see my favorite two-piece sets below) |

Sunglasses

|

Hat

 ($20) |

Crossbody Bag

 (similar) | Sandals (similar) |
Happy Monday y'all! I had the laziest weekend – and I loved it! Other than running a 5k yesterday, I pretty much did nothing but hang out with friends. It was so nice! I'm excited to have a productive week though, if only today wasn't so cloudy (currently laying in bed writing this…oops)! Cloudy days definitely make me want to just cuddle in bed! Today may be a t-shirt and shorts kind of day because I do not feel like getting all dressed up, we'll see haha! Last week I wore this cute little outfit though and I am obsessed!
I love two piece outfits, I think they are so fun and can be worn casual or dressed up to go out! For a day look I loved it with a cute little hat and sandals, but for night it would be super with wedges and a fun hairstyle! I'll try to insta-story how I style it has a night look soon! Sadly this exact one sold out SO fast (I should have posted it sooner), however, I linked a few of my favorites below for y'all to check out!
This is about to be a super busy week for me. I know I still owe you all a life update, but as many of you know I am not going back to KU this fall. I was totally sure in my decision and happy up until the last few weeks. All my girlfriends are in sororities so they went up to KU over a week ago (sending good vibes there way since recruitment starts today!) and my boyfriend goes this weekend. The University of Kansas is only a 45 minute drive from my house, so I wouldn't even call this "long distance" haha! But it will still be weird not being so close to everyone, I'm starting to get some FOMO 🙁 I know at the end of the day I made the right decision for myself though, it's just going to be odd not being with everyone almost everyday. However, I am trying to kick my butt into gear and get ahead on my blog and some projects so I can find a good balance of doing this, visiting friends, and whatever else life has in store for me this fall! I am planning on taking a few Information Technology classes at a college near Kansas City so I am excited to see where that takes me!
Sorry for the wordy update, but my blog is like my diary and I want to look back and see where I was at this time next year – I think that's such a cool thing about having a blog! Have an amazing week y'all!
xoxo,
Lauren Emily Lindmark
Copyright © 2017 dailydoseofcharm.com