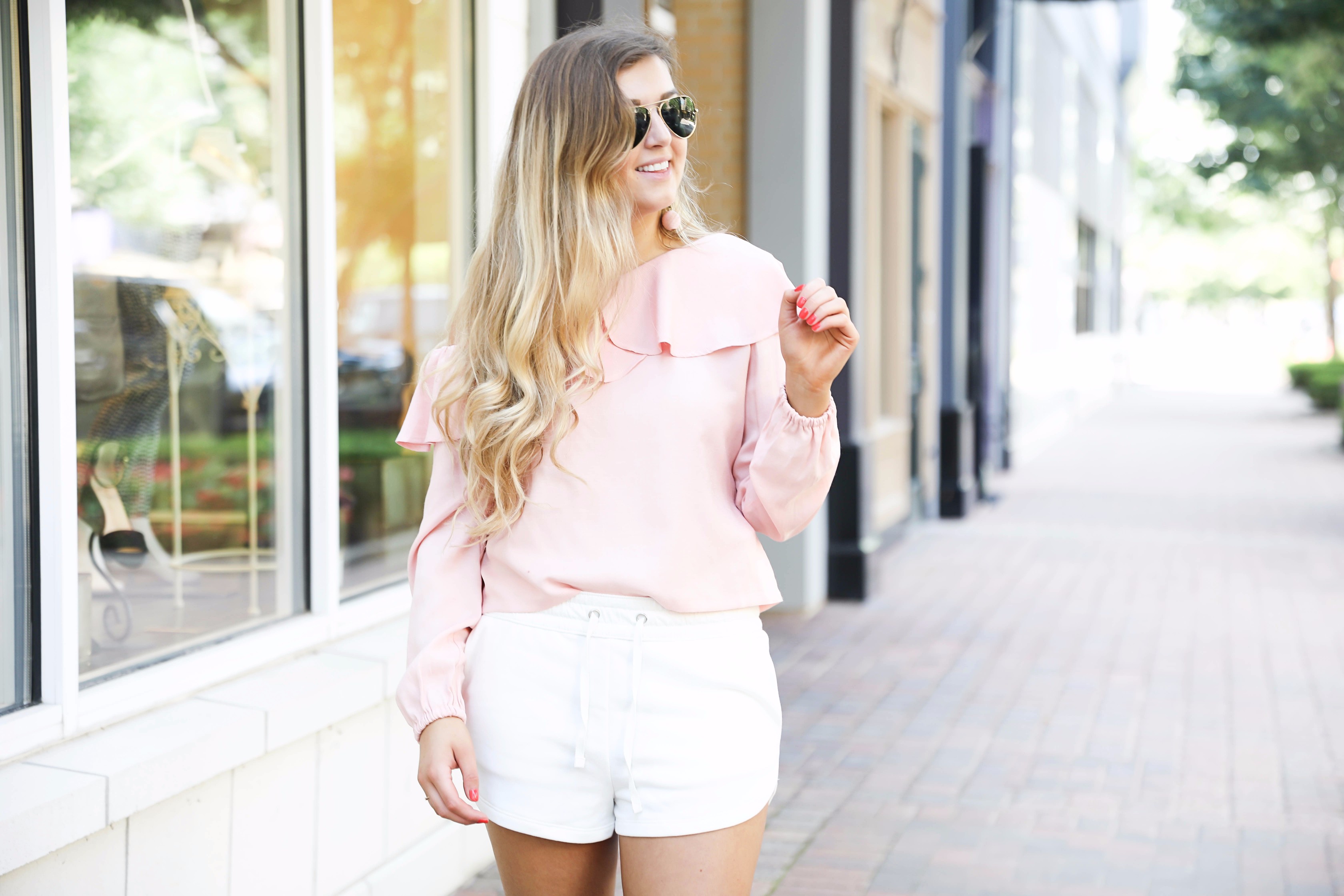 Casual in Ruffles | OOTD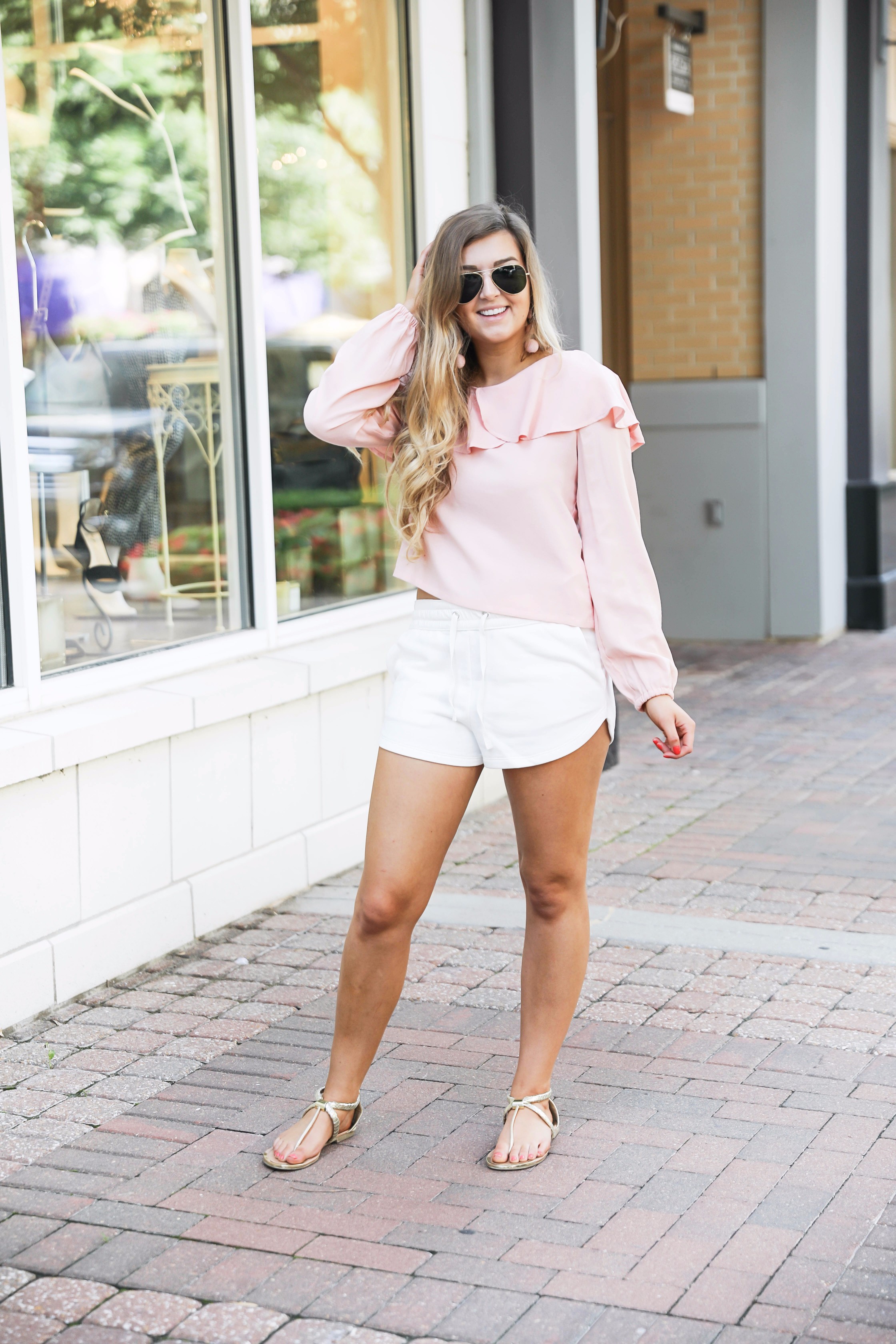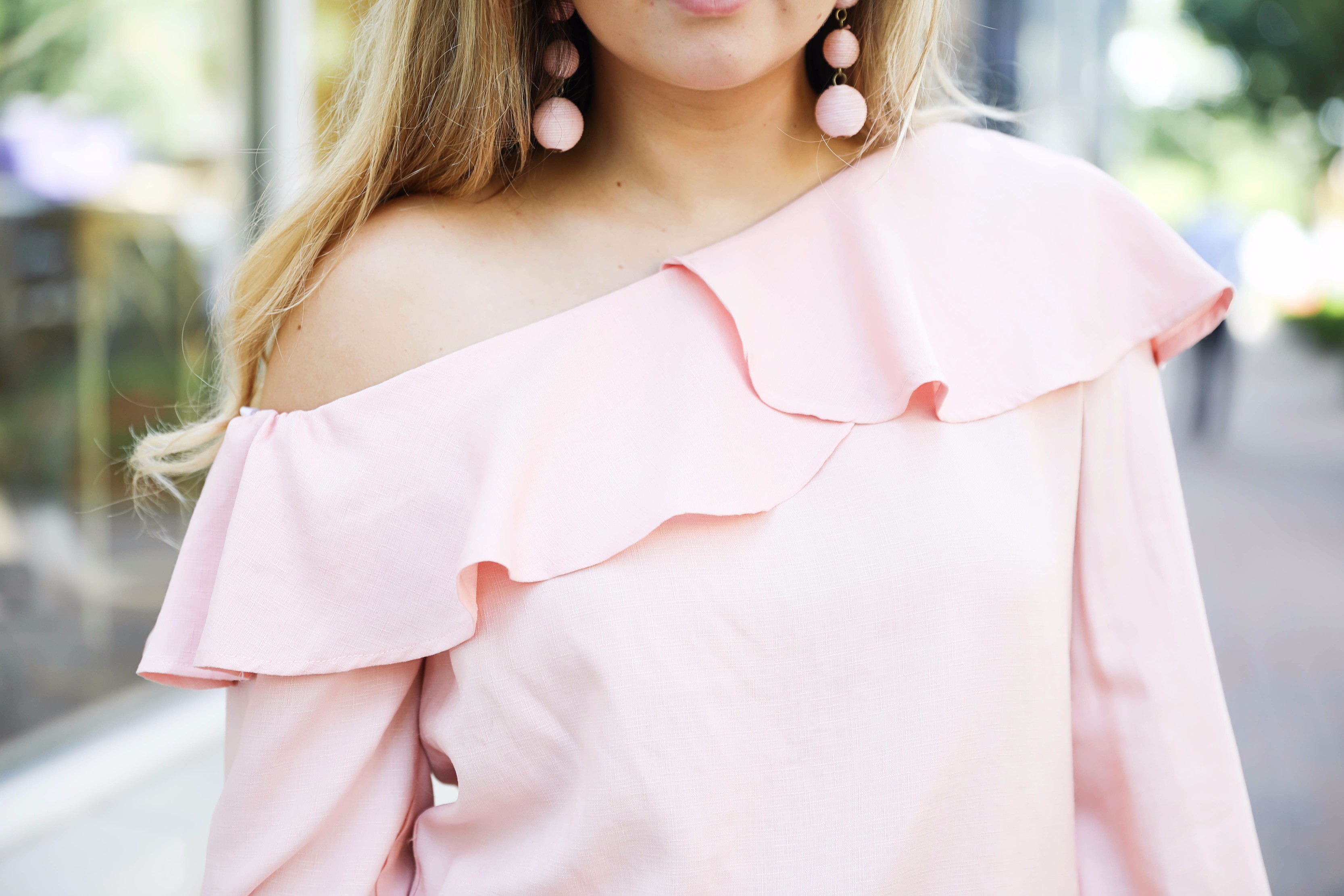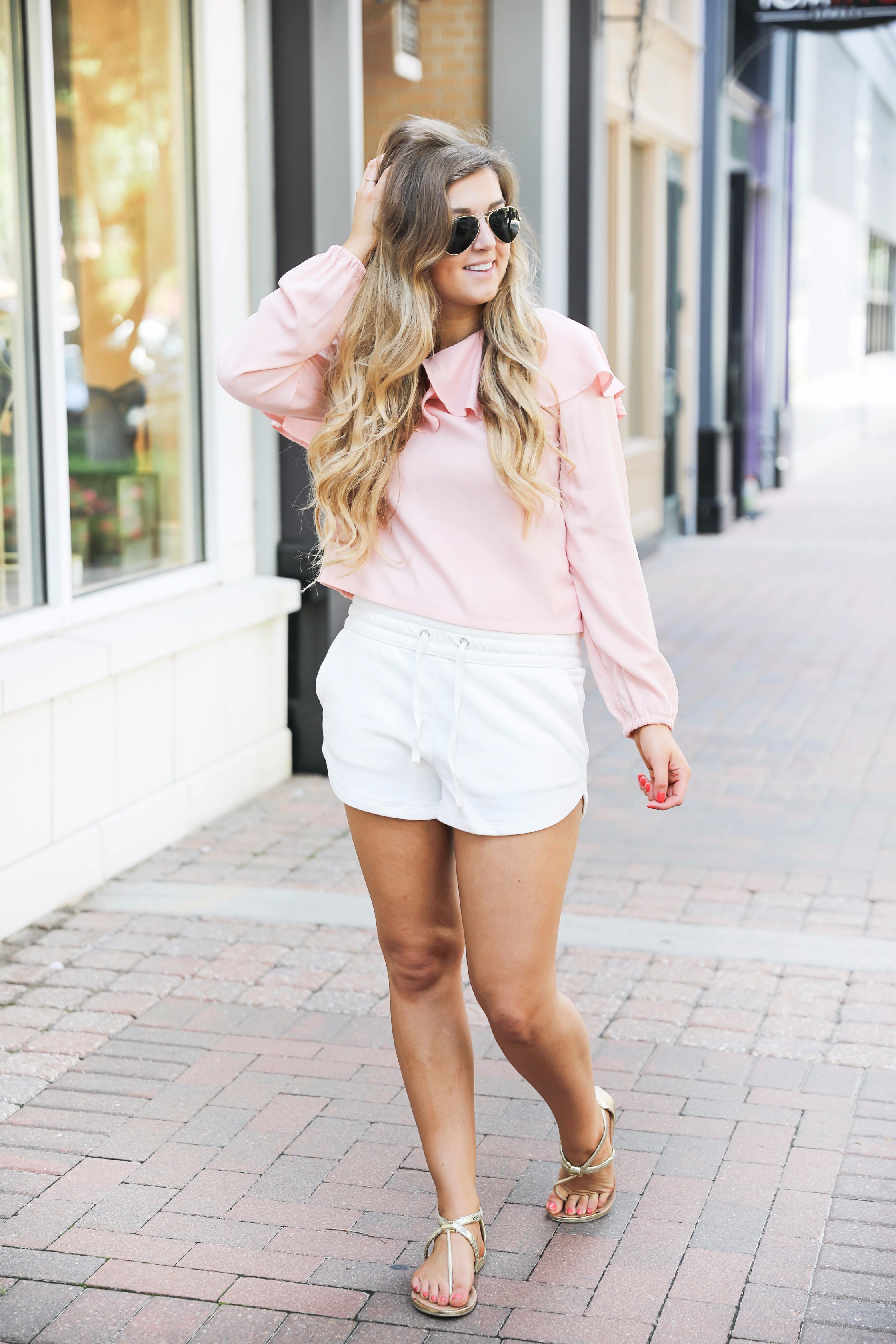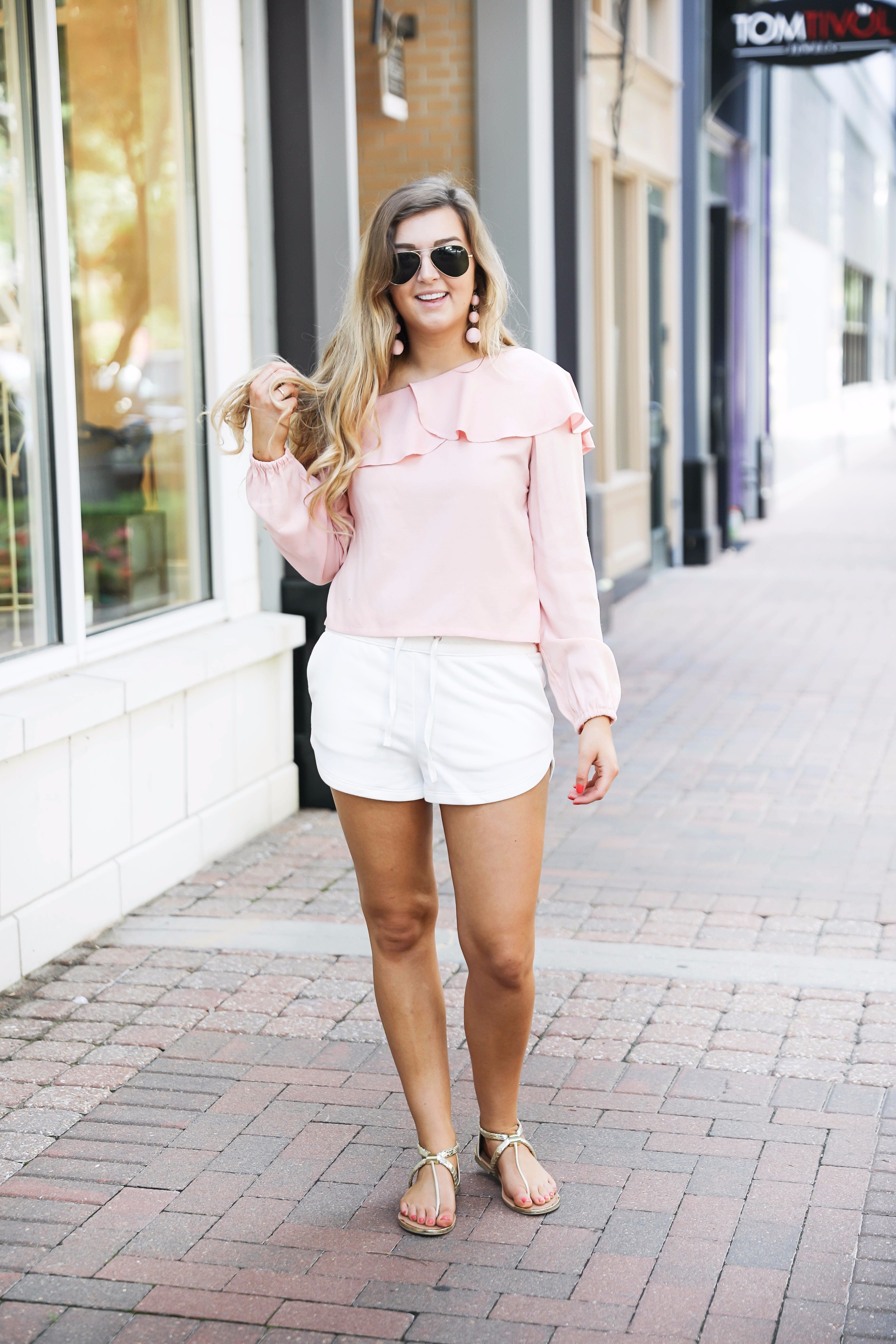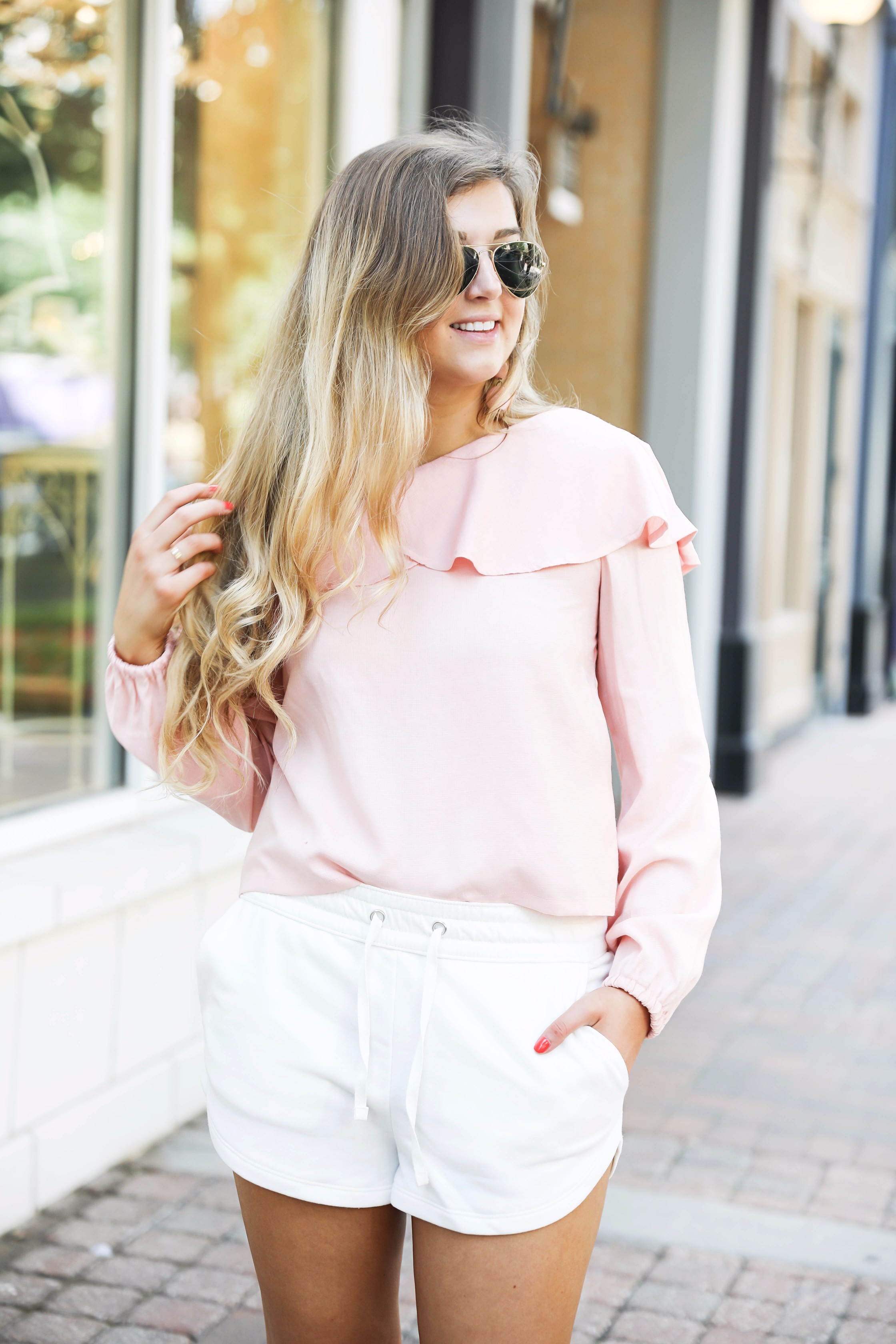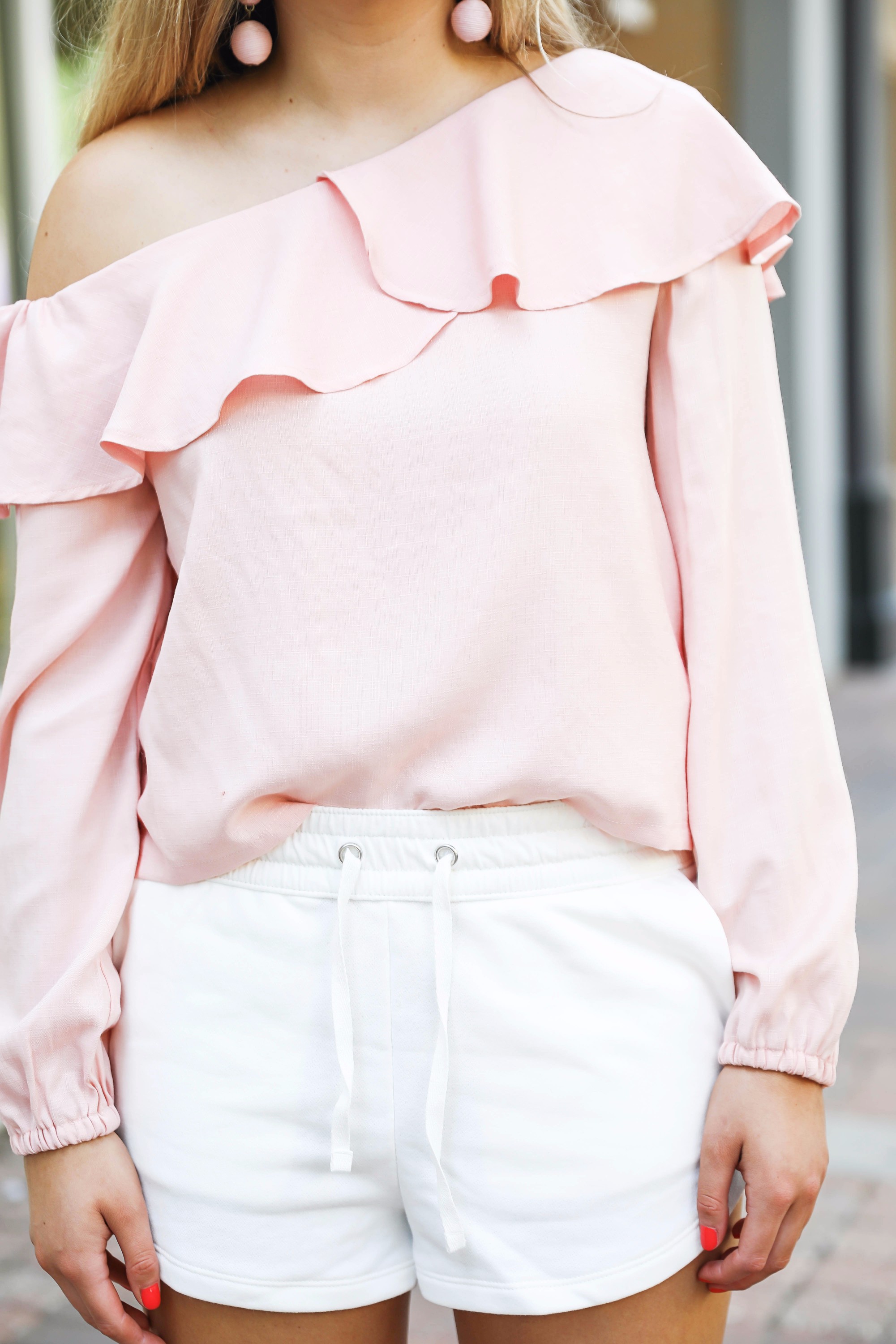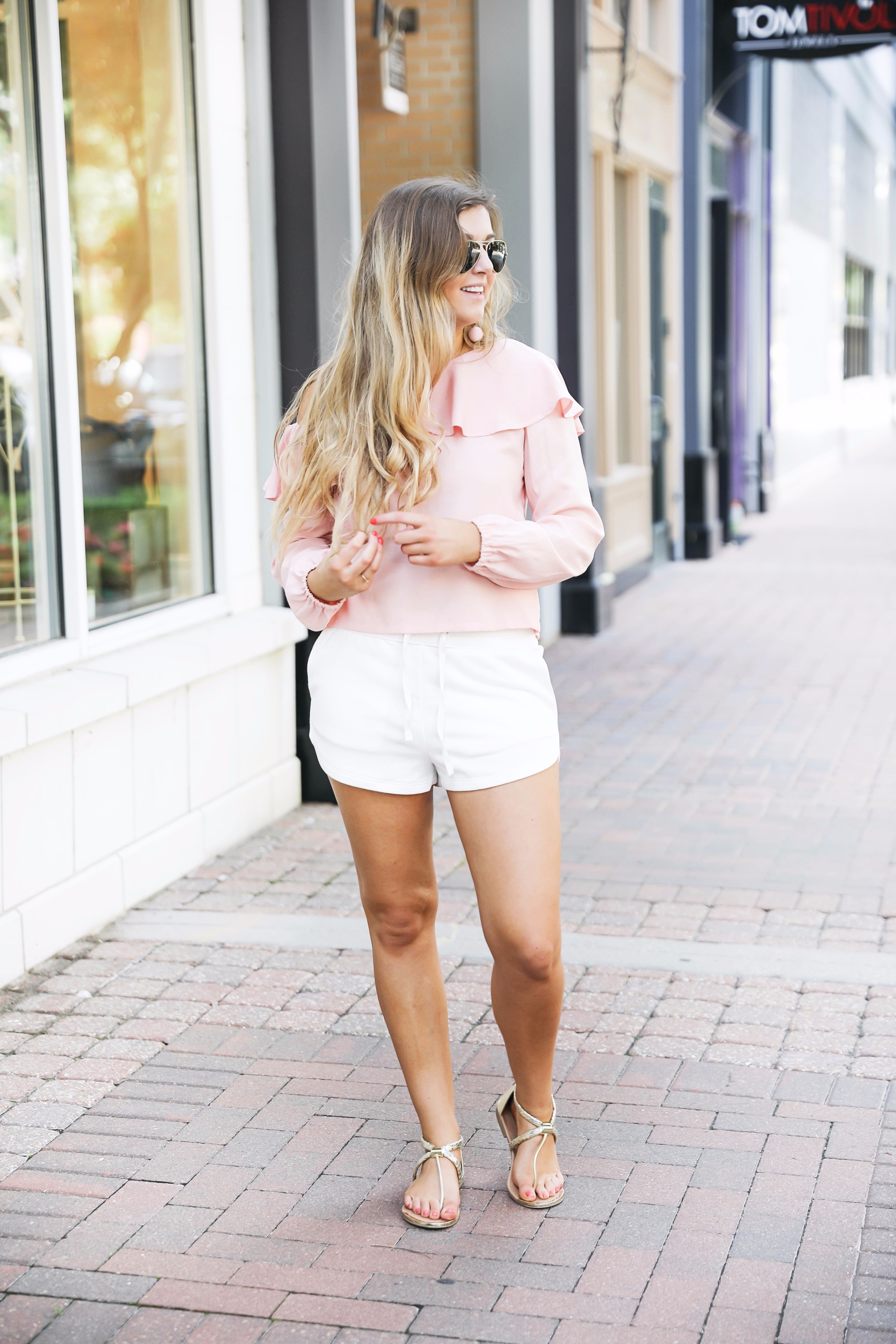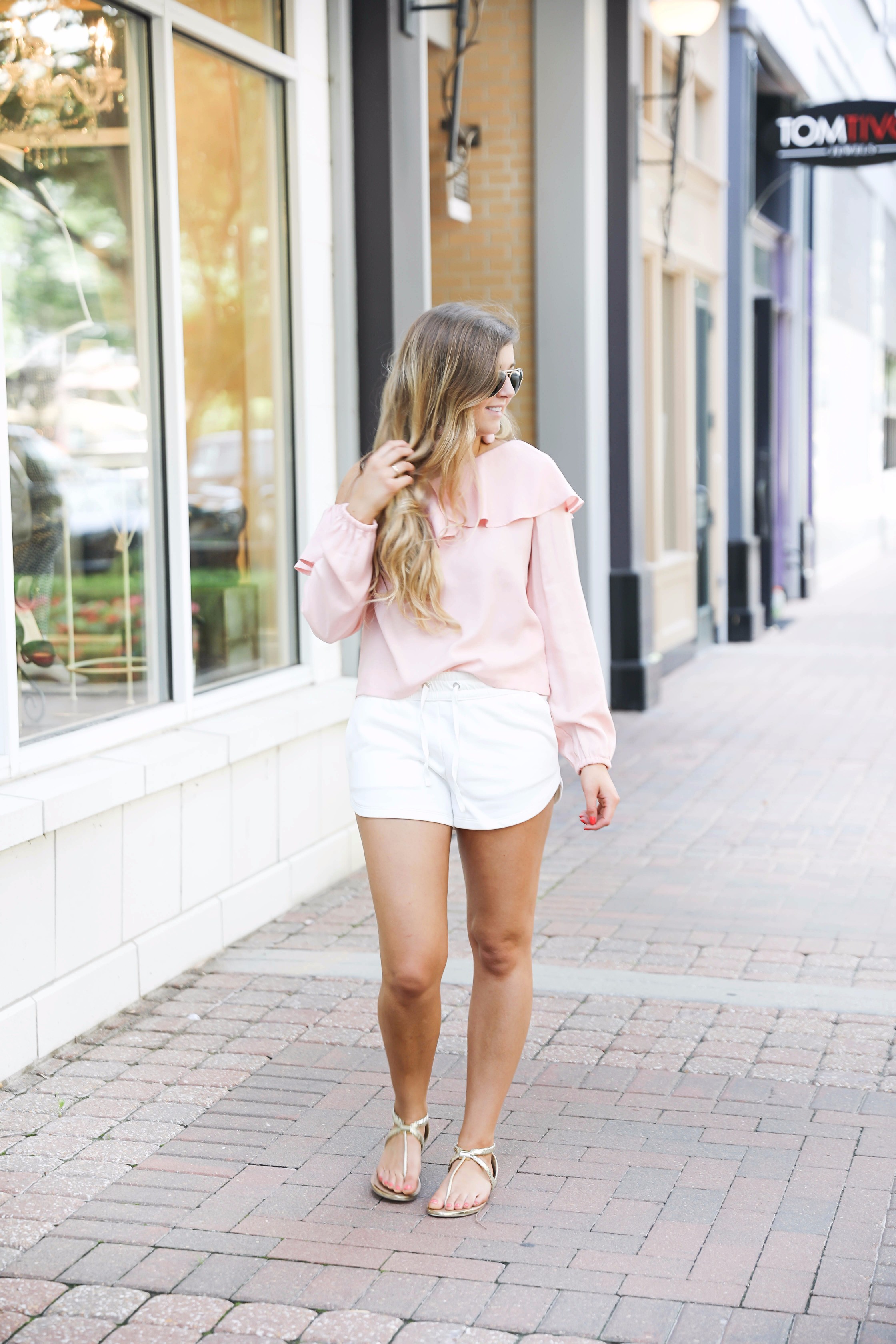 I got this top weeks ago and hadn't put it on the blog yet so I was excited to finally share it with you guys! I love ruffle tops like this, this one is off one shoulder and it's actually comfortable (sometimes tops like this can be annoying to wear). When I was picking out what to wear with this top yesterday I saw these white gym shorts that I have been wearing non-stop and thought, "why not!" It may not be the most "fashion-forward" look, but it was comfy and perfect for a casual day! I paired the look with my gold sandals that I have had forever! I found a SUPER similar pair and linked them above. I also wore my favorite pink bauble bar earrings!
In other news, I have had the most productive week! Don't you love when that happens? I've been staying on top of work, cleaning, and have been working out everyday! My dad and I started running together again and I forgot how much I missed that! We used to run together all the time when I was in high school, we would do 5ks on the weekends then go out for a big breakfast afterwards and those are some of my favorite memories! I'm so happy that we're starting that again because I love spending time with my dad and I run so much better when I'm with him – mostly because he can run laps around me and I try to keep up haha! Tuesday night he was LITERALLY running circles around me when I stopped to walk lol.
Tomorrow is Friday so wahoo! Comment below what your plans are this weekend and when you go back to school!
xoxo,
Lauren Emily Lindmark
Copyright © 2017 dailydoseofcharm.com