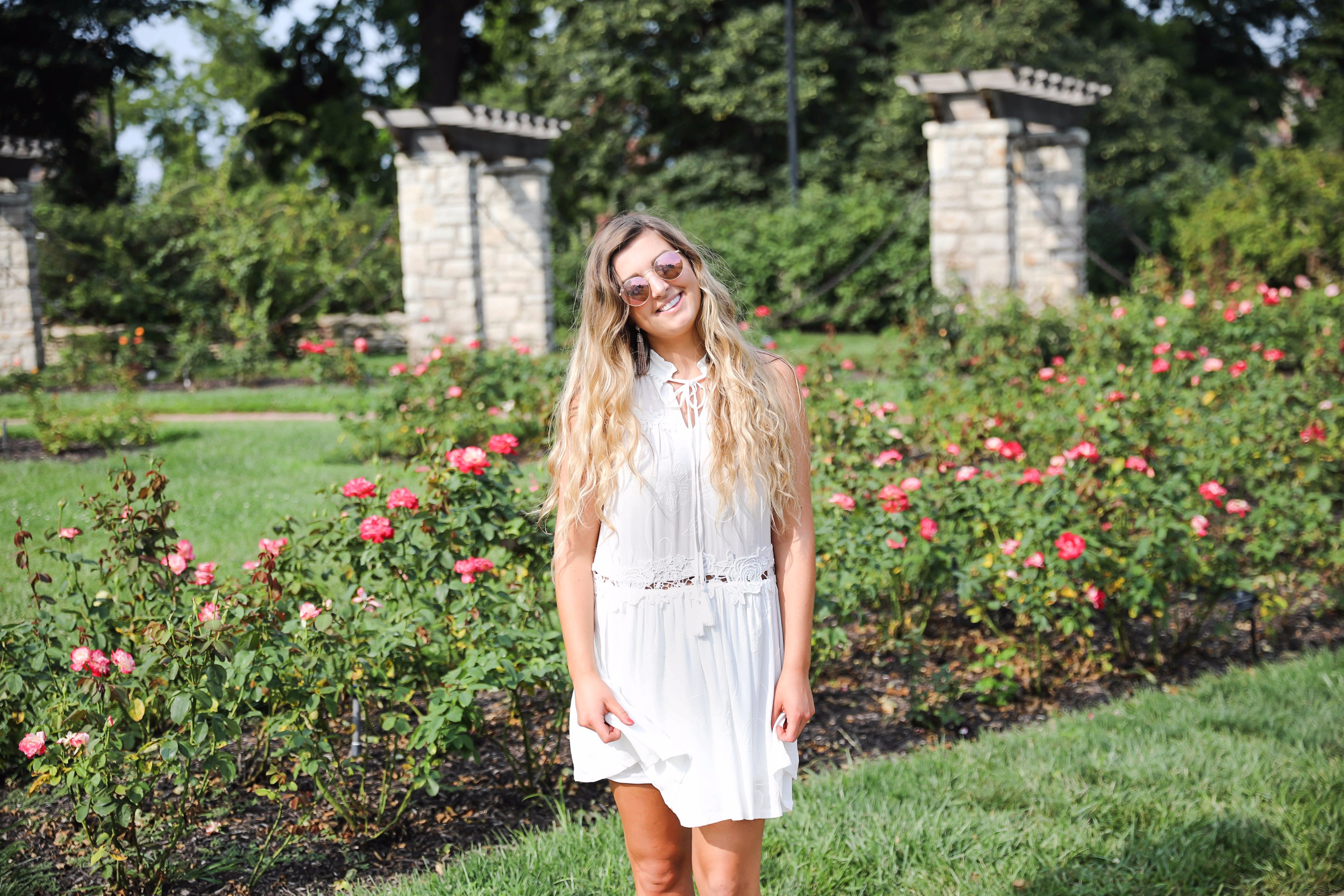 Summer Days | OOTD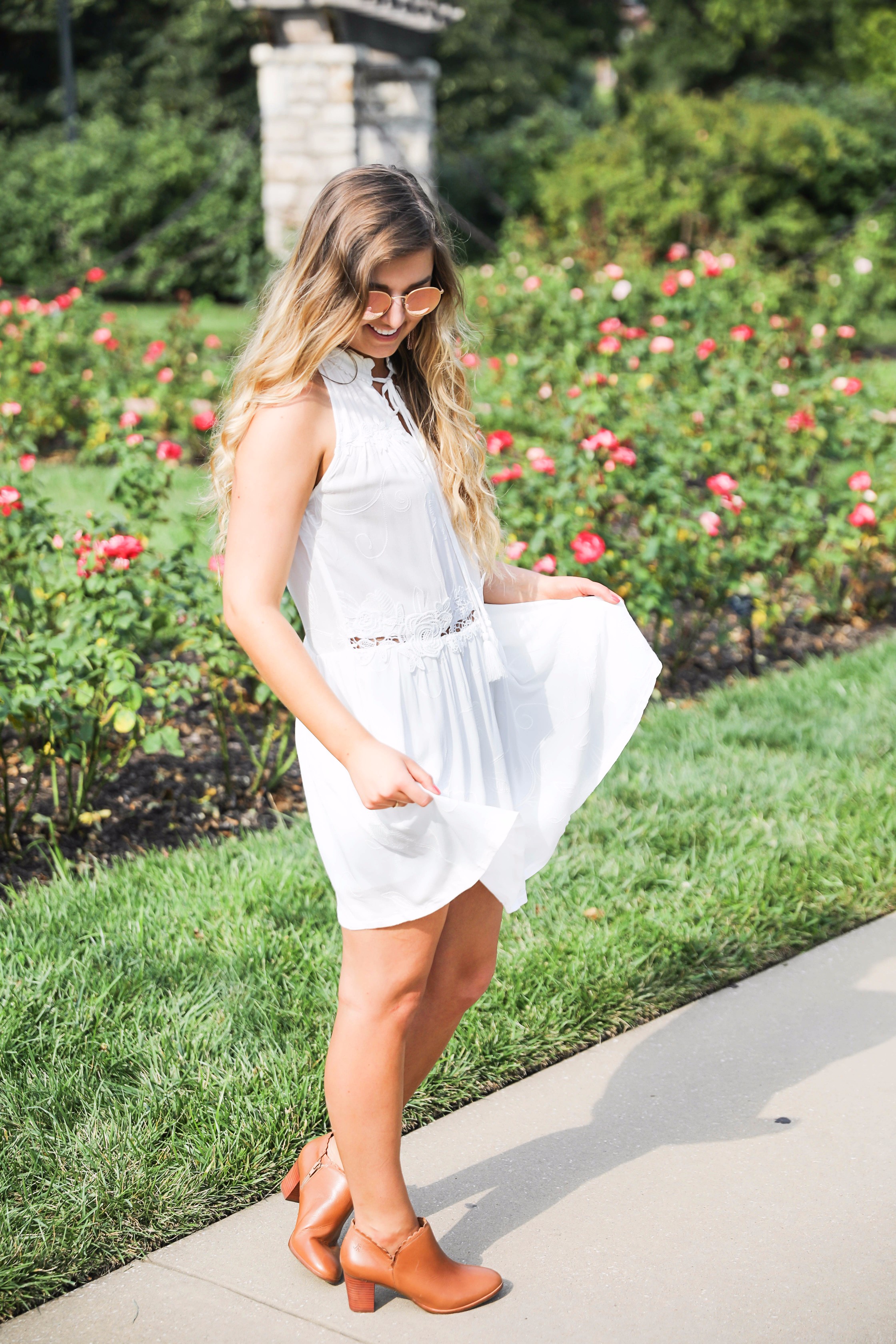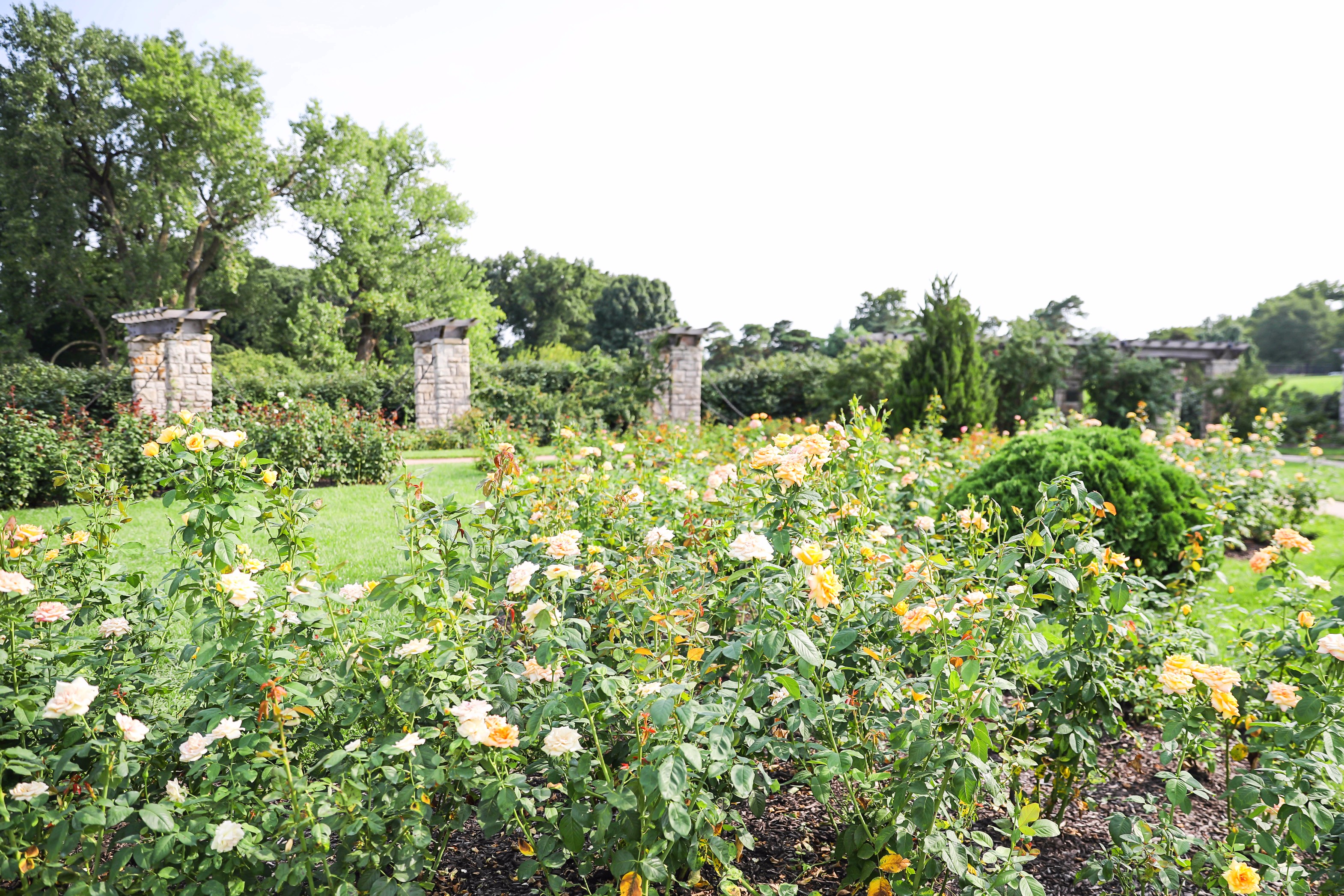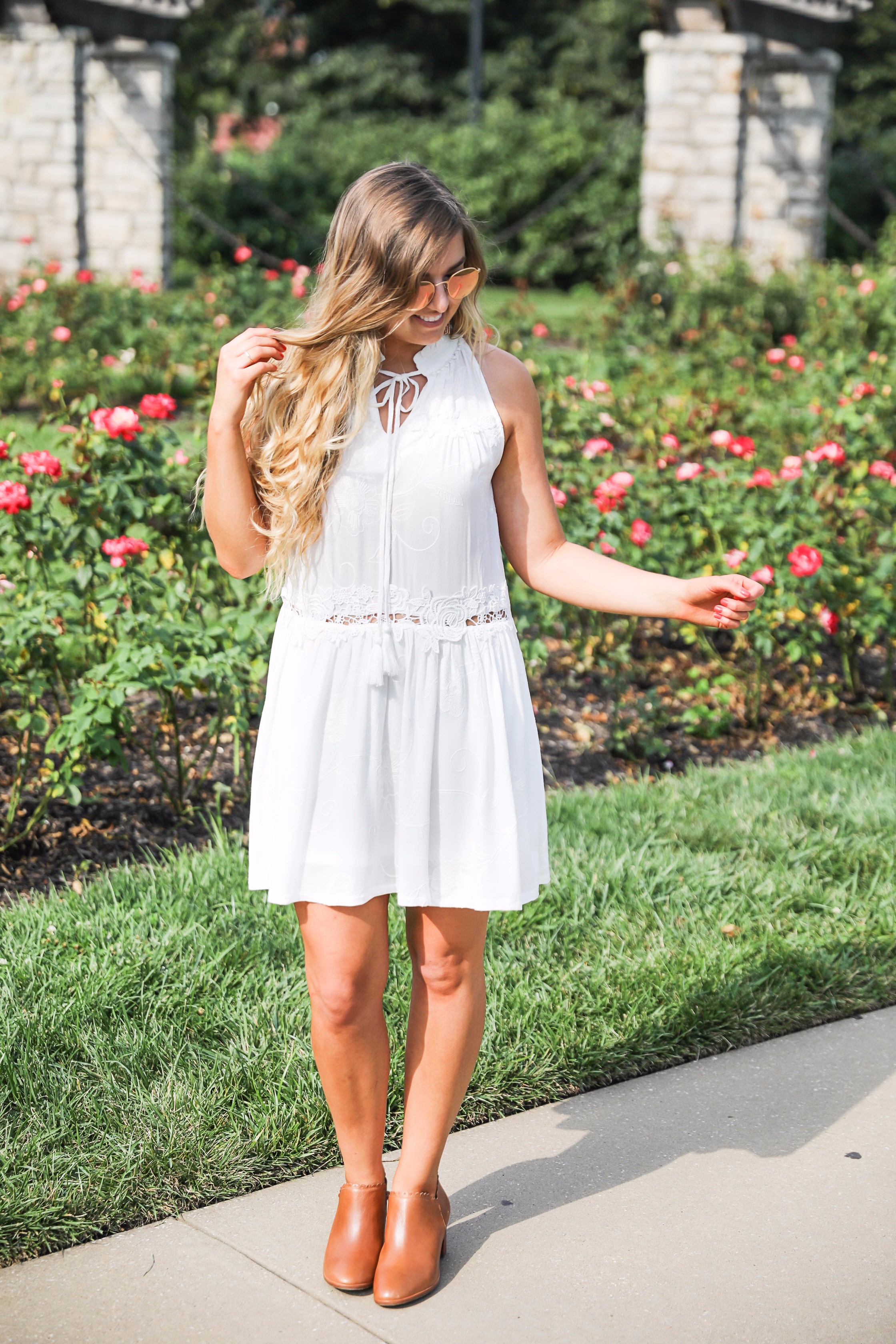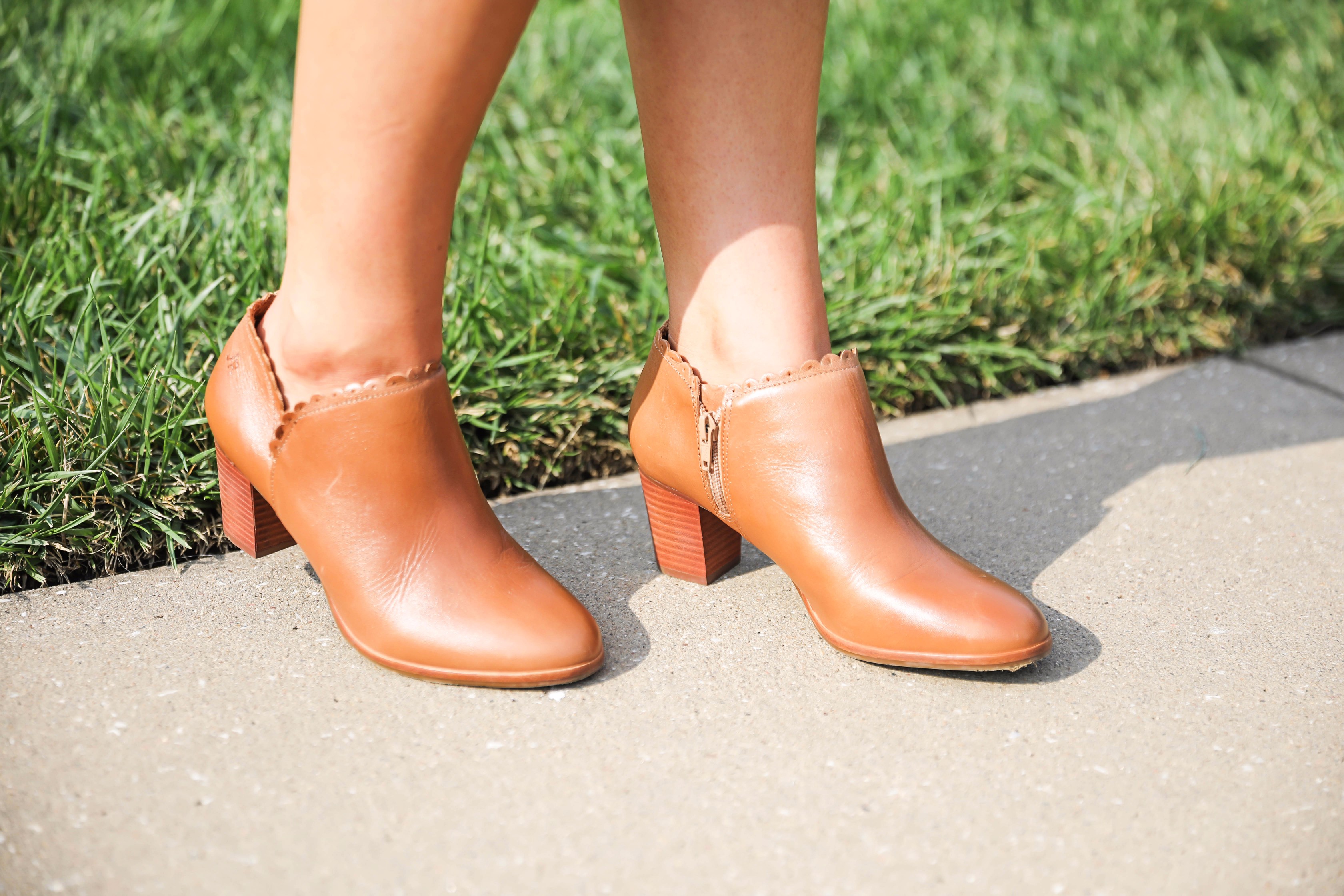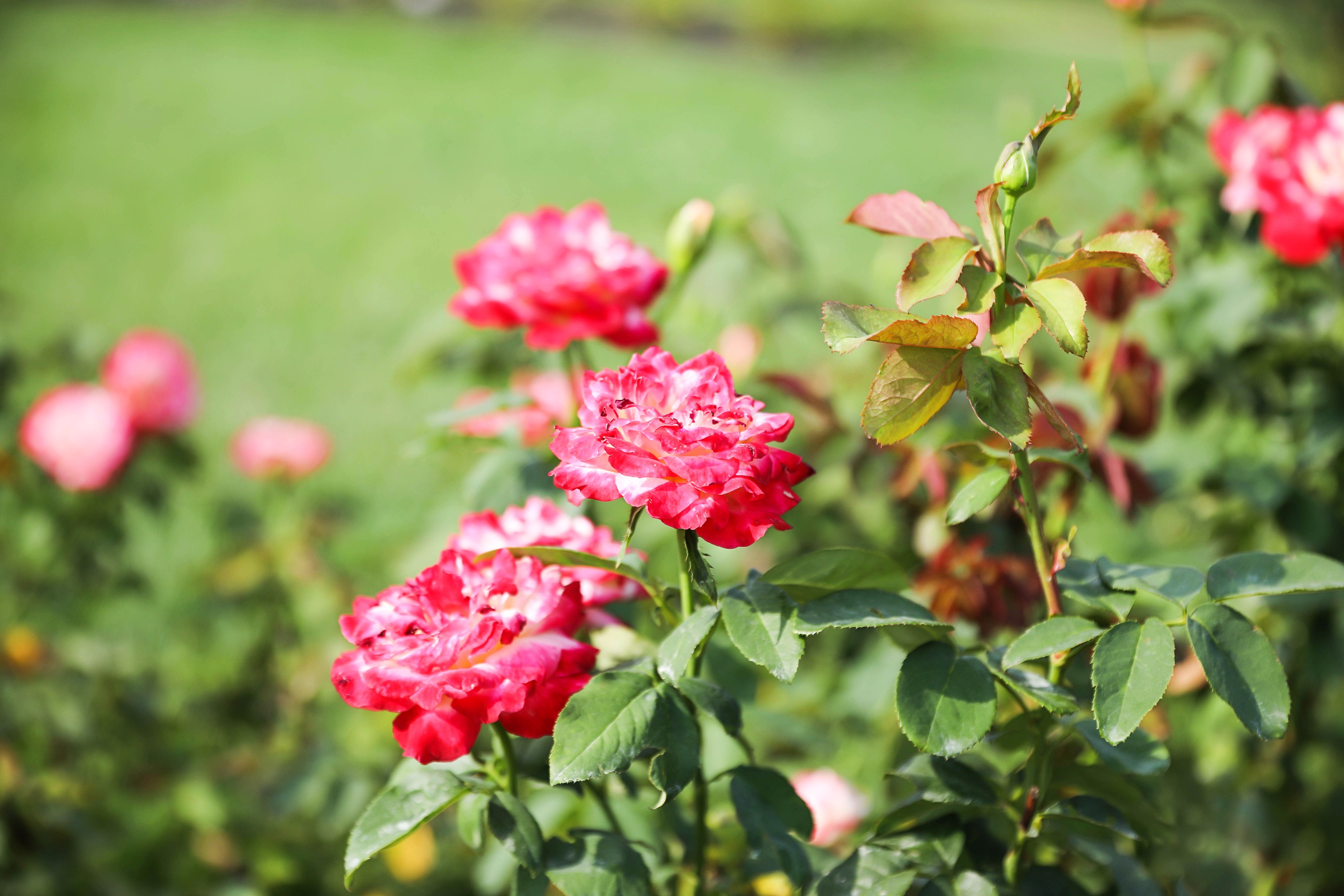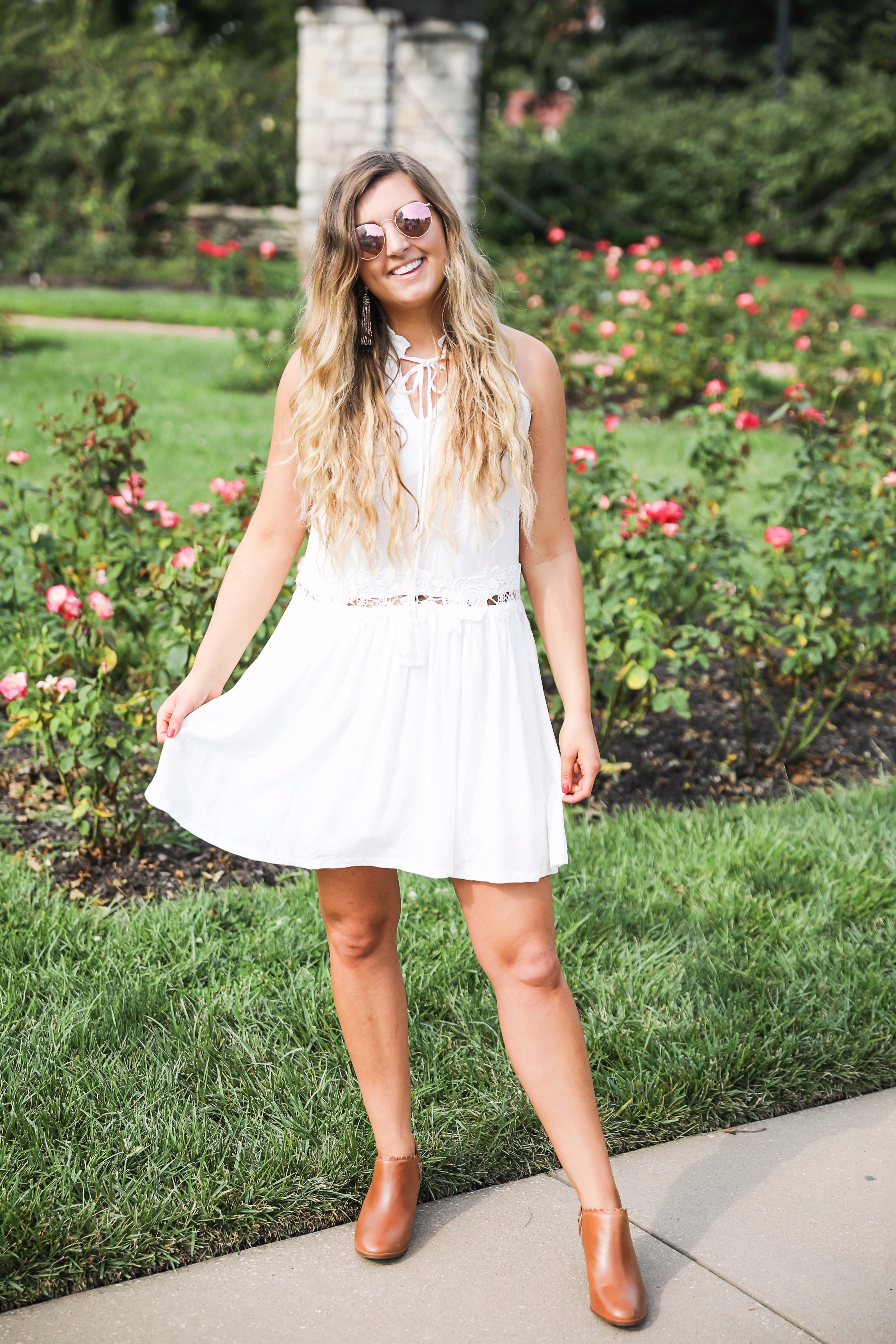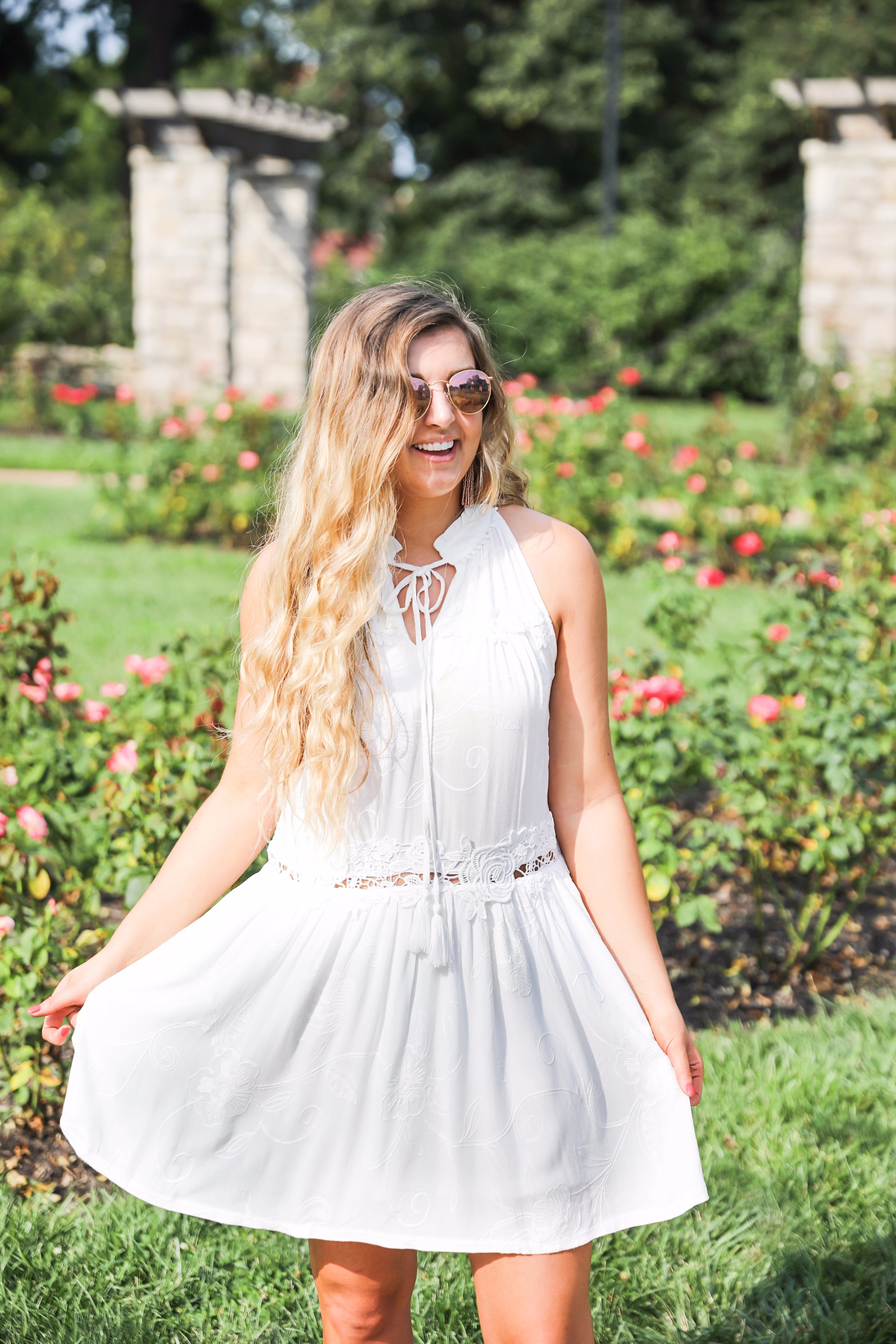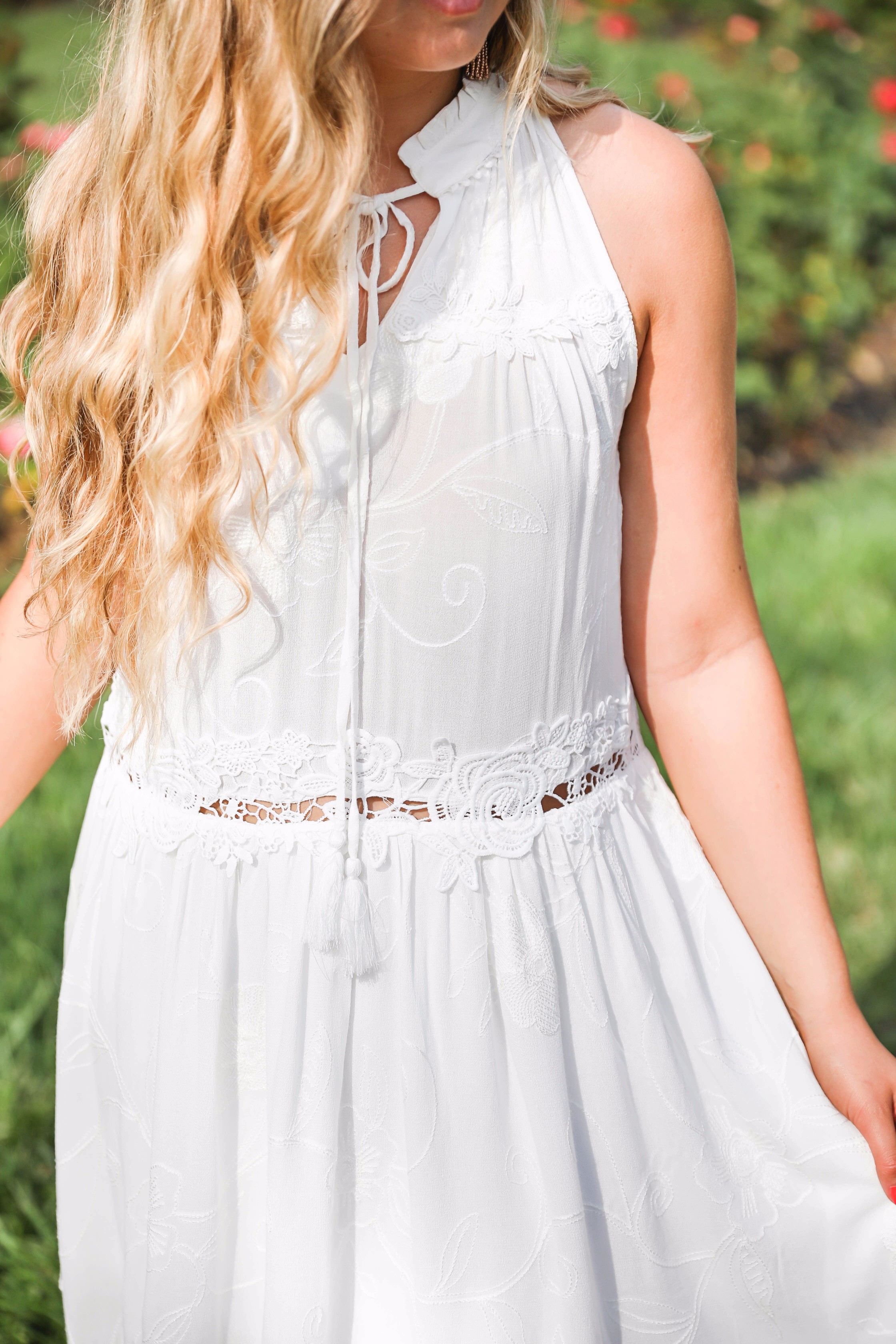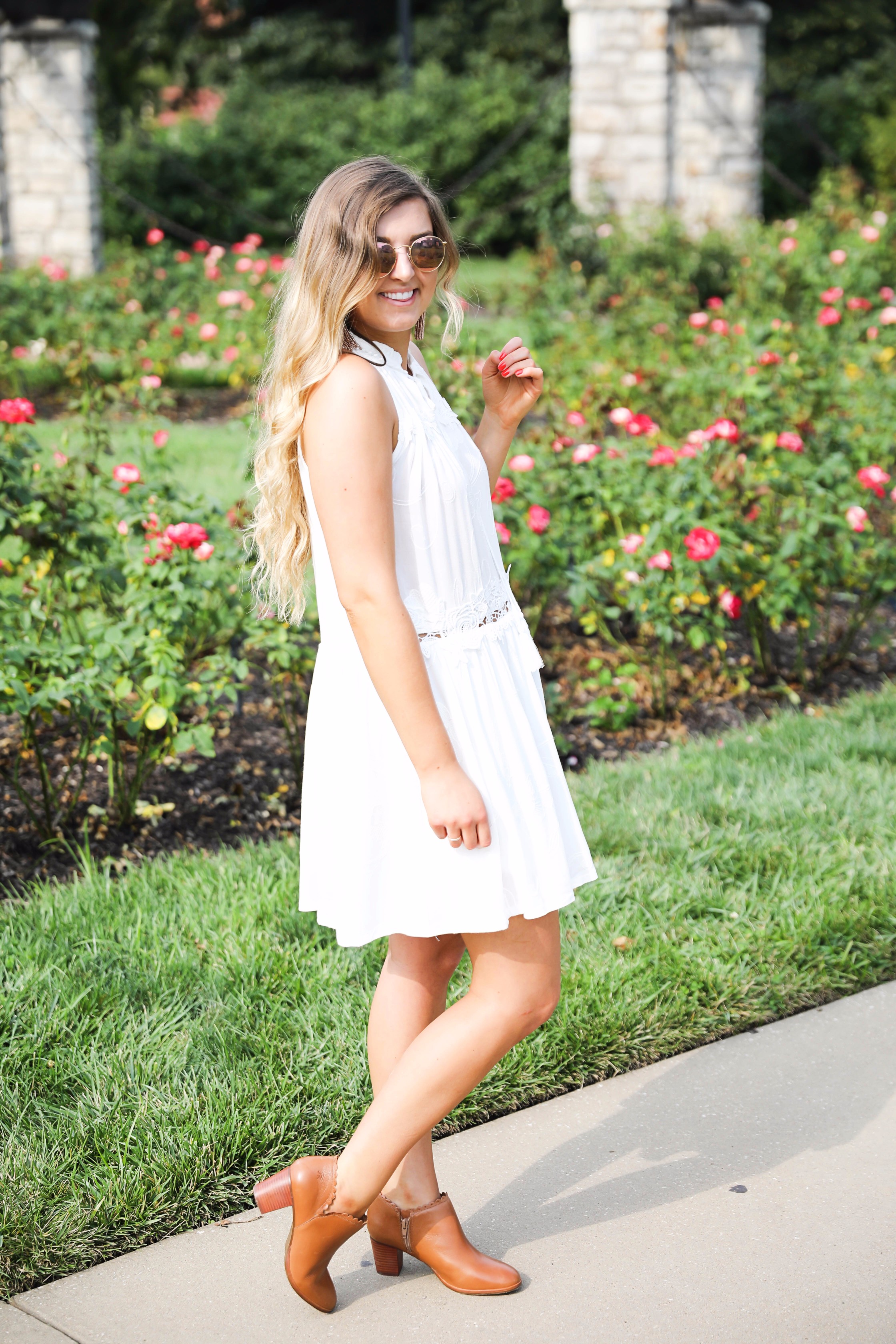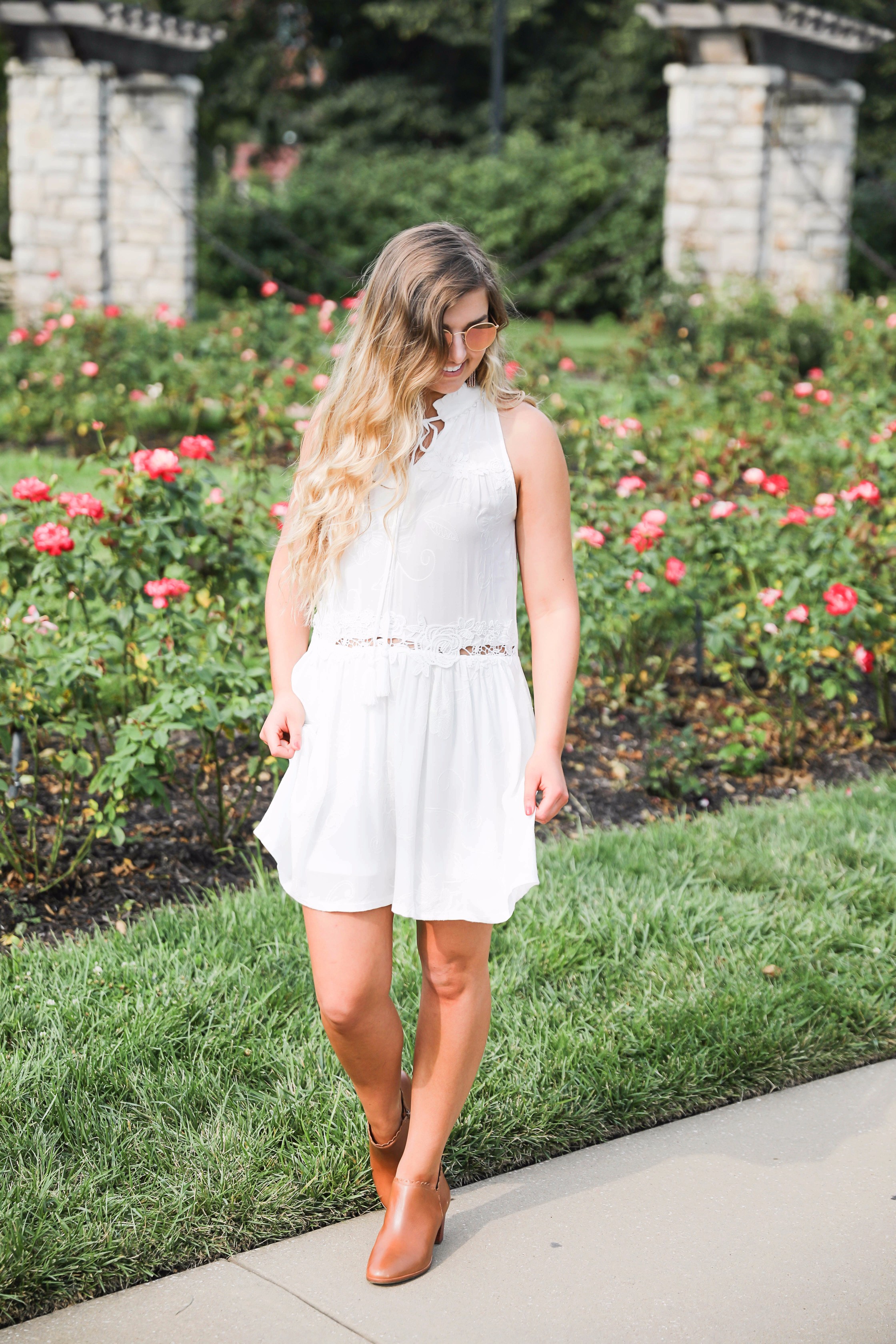 Nothing like running around in a white flowy dress, naturally curly hair, and surrounded by flowers on a hot day! I just feel like I'm wrapped up in a summer day! These photos were taken the other day when my boyfriend and I went downtown to Kansas City. We walked through Loose Park to take these then headed to Westport for some yummy dinner at the Wings Cafe and ended the night with ice cream at Betty Rae's Ice Cream! The more time I spend in this city the more I want to move there! For those of you who don't know, I live about 30-40 minutes outside of the City. I spend some time downtown, but not enough! There are so many fun restaurant and spots I want to explore. Let me know if you all want a little Kansas City post!
So how cute is this white dress?! I love the lace detail around the waist. Plus it's only $45 which makes it even better! I paired them with my Jack Roger booties that I have had forever! Luckily I found a place that still sells them – which surprisingly is Walmart online? Who knew haha! Anyways, I love these booties, the scallop detail is too cute and I didn't own any booties this color before them! I also threw on some tassel earrings and pink sunnies for a little more color. I love easy summer outfits like this!
My hair looks lighter ever since I got my tape in extensions and I am loving it! What do y'all think?!
xoxo,
Lauren Emily Lindmark
Copyright © 2017 dailydoseofcharm.com