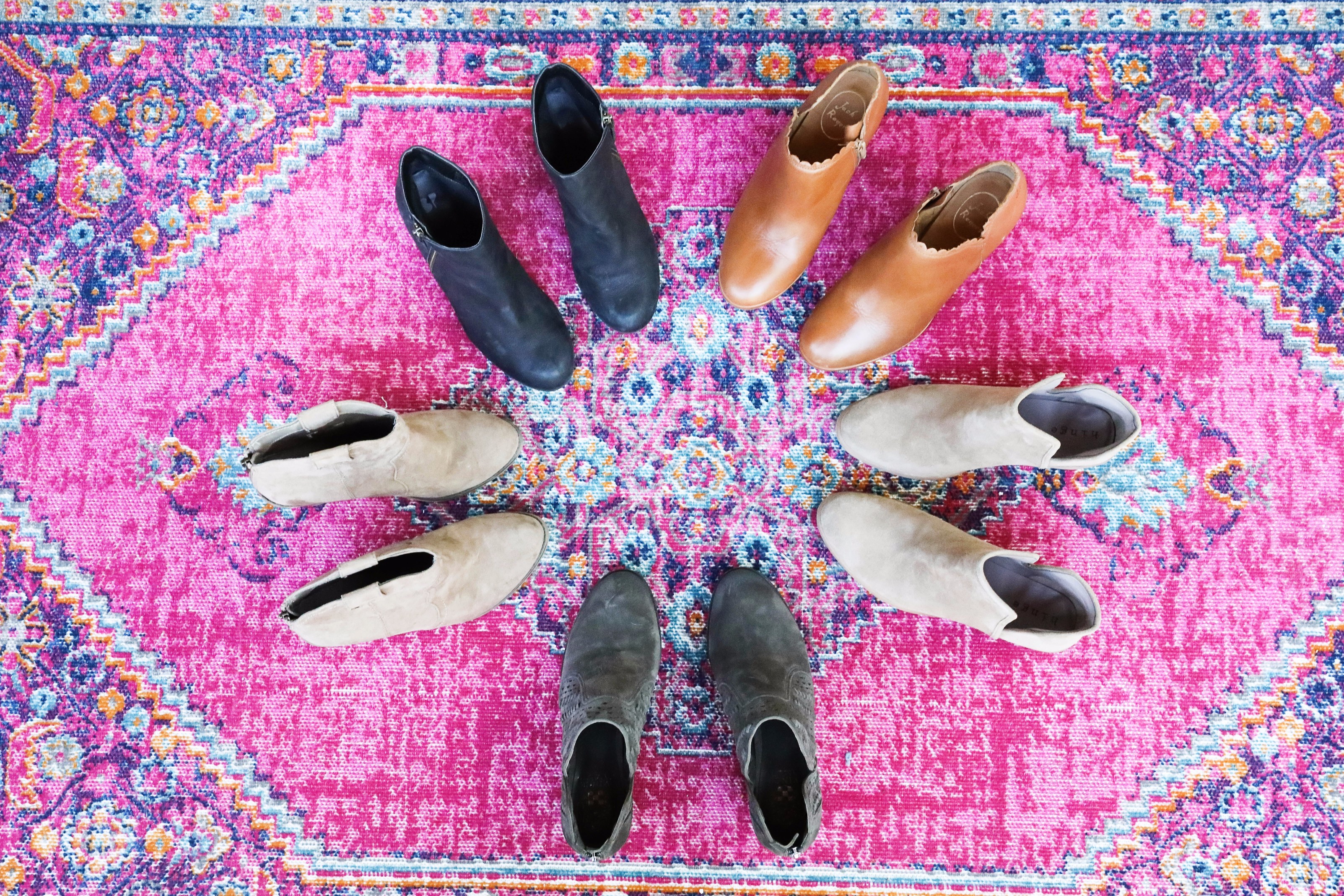 My Favorite Booties for Fall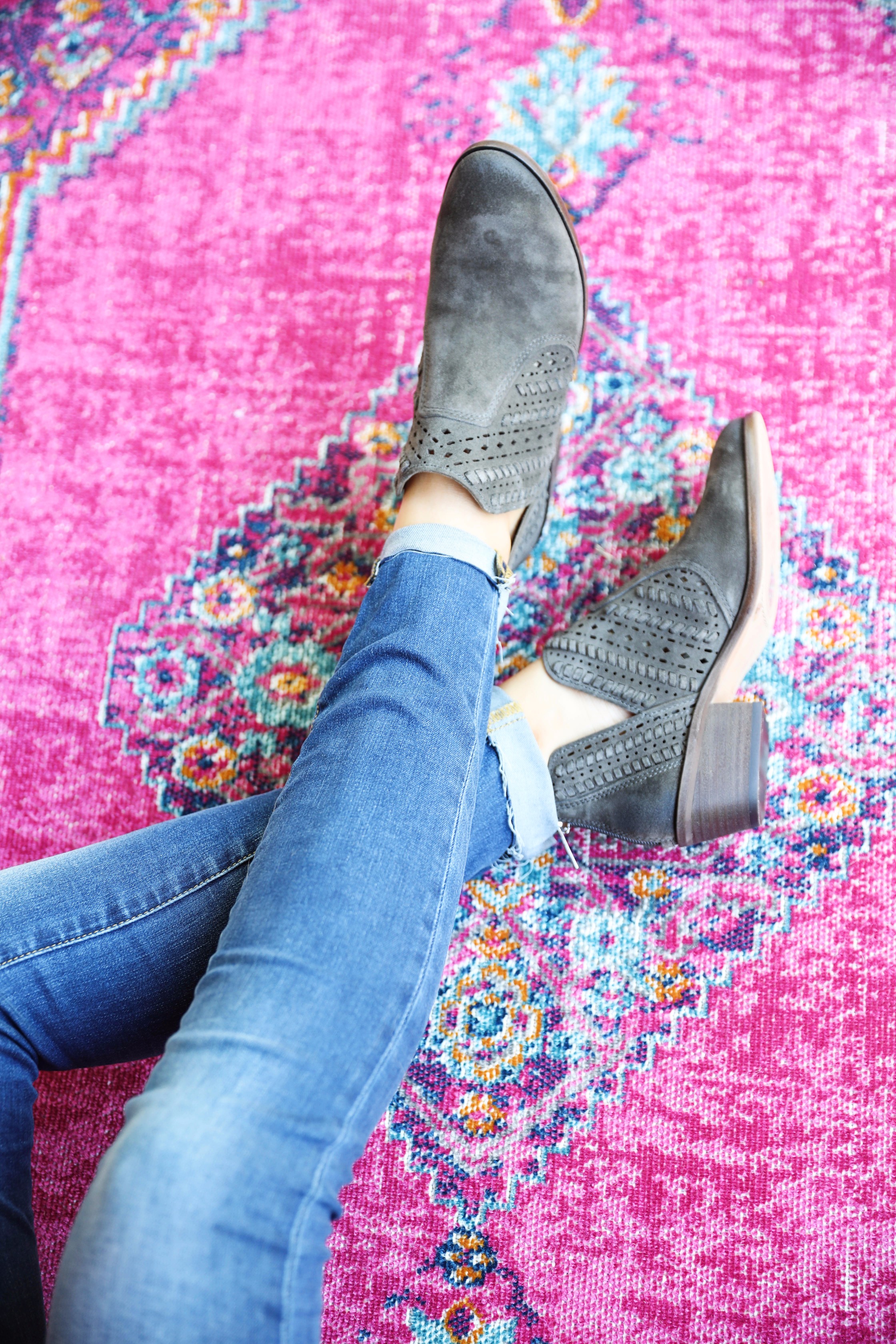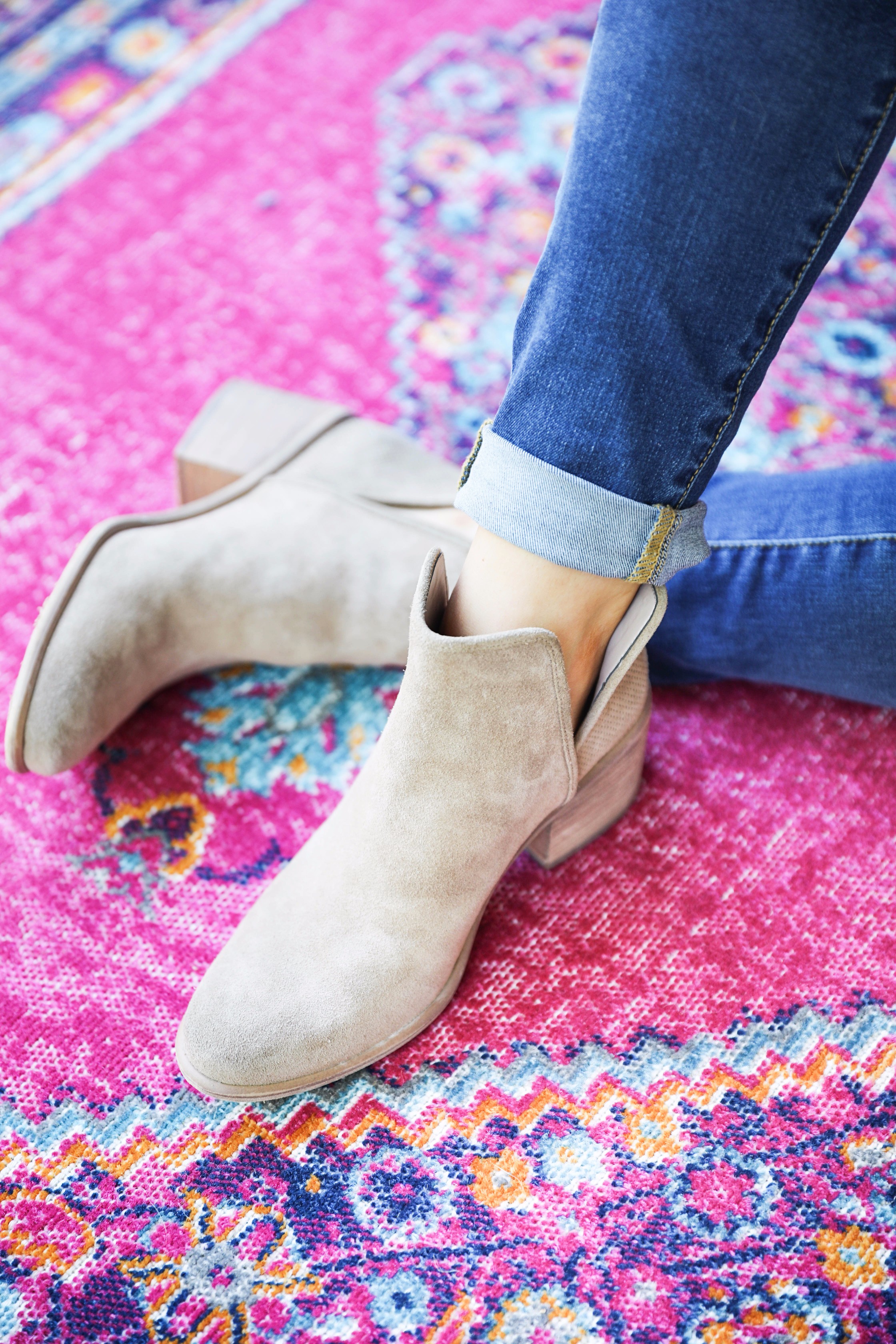 Booties are always such a cute staple shoe of fall! I can't get enough of all the ones coming out right now! I've noticed the biggest trends are holes and booties that are extra short. The two I pictured above are my newest pairs – how cute are they?! Check out all my picks below!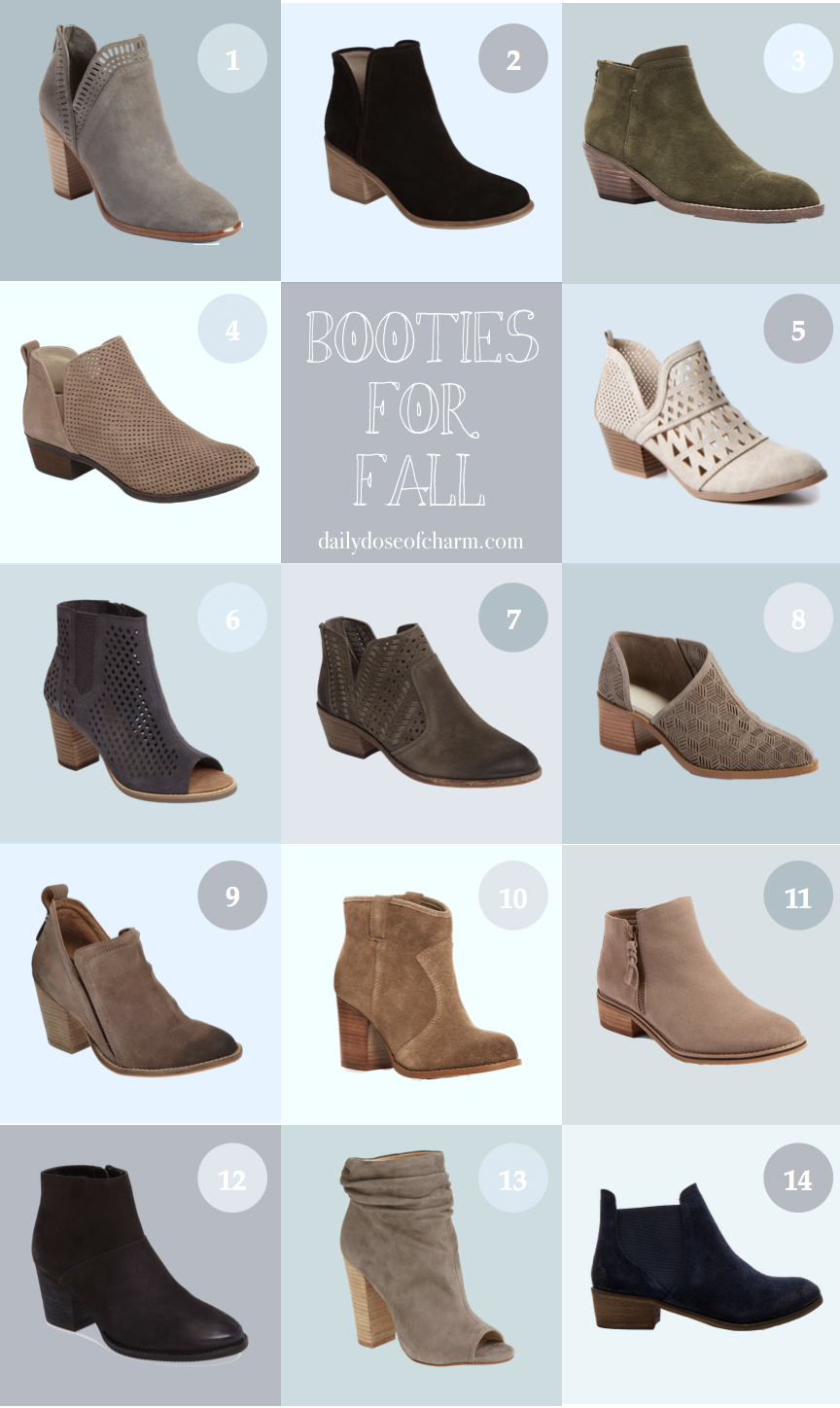 1. Vince Camuto Fileana Split Shaft Bootie
These come in three colors and I love all of them! I haven't purchased these yet, but they are next on my list! Vince Camuto is one of my favorite shoe brands so I know these would be as amazing as they look!
2. Hinge Barris Block Heel Bootie
I bought these in the color "Taupe Sport Suede" and I am already wearing them 24/7! I think they are so adorable! There are four colors available, black would be my next pick!
I love this olive color for fall! I think it matches as much as the brown and black!
I love how affordable the BP. shoes are! "Hole-y" shoes are super in this season and I can't get enough of how they look on! Super cute! These come in black too.
5. Bad Reputation Ivory Stone Cut Out Booties
I found these on RDB the other day and I am in love! I love the cream color, plus the price is unbeatable at only $34!
6. Toms Majorca Peep Toe Bootie
Another cute "hole-y" pair that is super in! Comes in a cute brown color too!
7. Vince Camuto Prasata Bootie
Another super cute pair of Vince Camuto booties! I bought these already, but I would be lying if I said I didn't want the other two colors… I have them in the color "New Tornado" pictured above which is fitting as a Kansas girl haha!
8. 1.State Iddah Perforated Cutaway Bootie
I wasn't sure if I liked the low cut booties at first, but now I am in love! These are so fun, and come in SIX colors!
9. Jeffery Cambell Burman Split Shaft Bootie
I love how worn these look! They remind a lot of Frye, but I love Jeffery Cambell!
10. Splendid Lakota High Heel Booties
These are so cute! I feel like there are similar booties like this every year because they are so classic!
11. Blondo Liam Waterproof Bootie
Love these! They look really comfy for some reason, and comes in three colors!
12. Blondo Nelli Waterproof Bootie
I have never actually tried on a pair of Blondo booties, but these are super cute too! I need to check out more of this brand!
13. Kristin Cavallari 'Laurel' Peep Toe Bootie
I have seen these popping up on Instagram everywhere lately! I think they're super cute, I like the "slouchy" look!
I hadn't seen navy boots yet this fall and now I really want a pair! They would be so cute with colored jeans!
I hope y'all liked this little bootie round up! There are so many cute options this summer!
xoxo,
Lauren Emily Lindmark
Copyright © 2017 dailydoseofcharm.com