My 2018 Christmas Card + Sign Up for my Card Swap!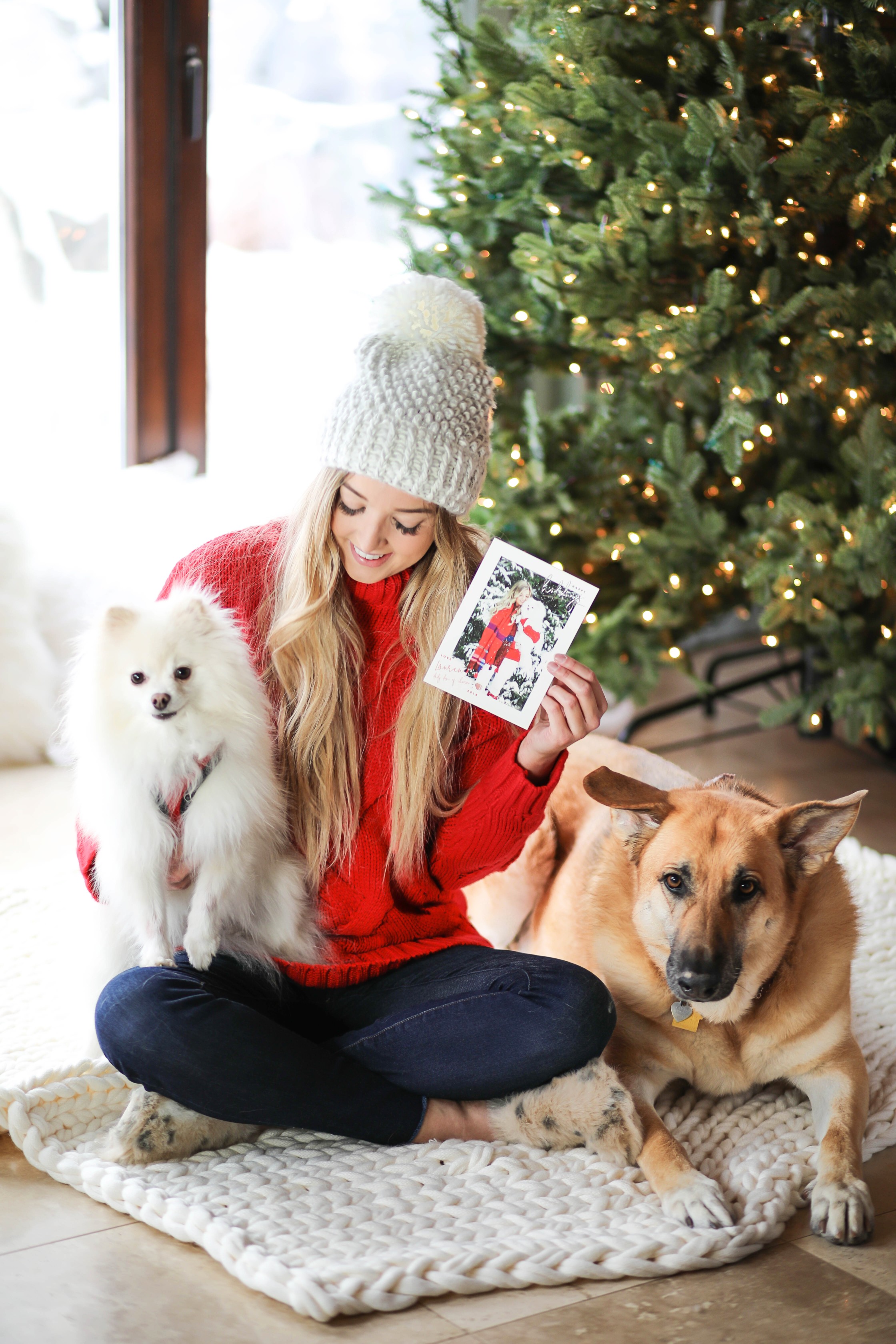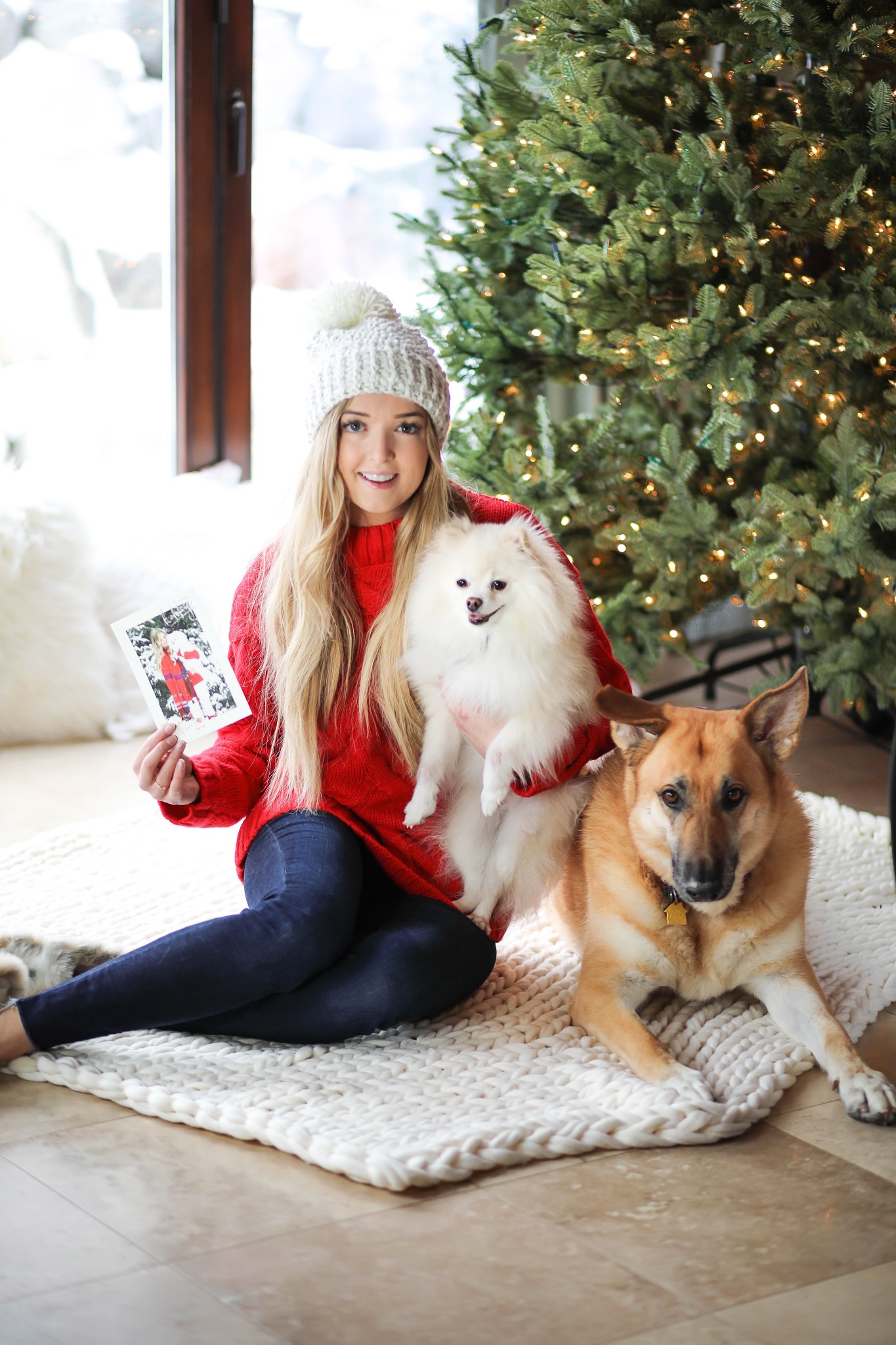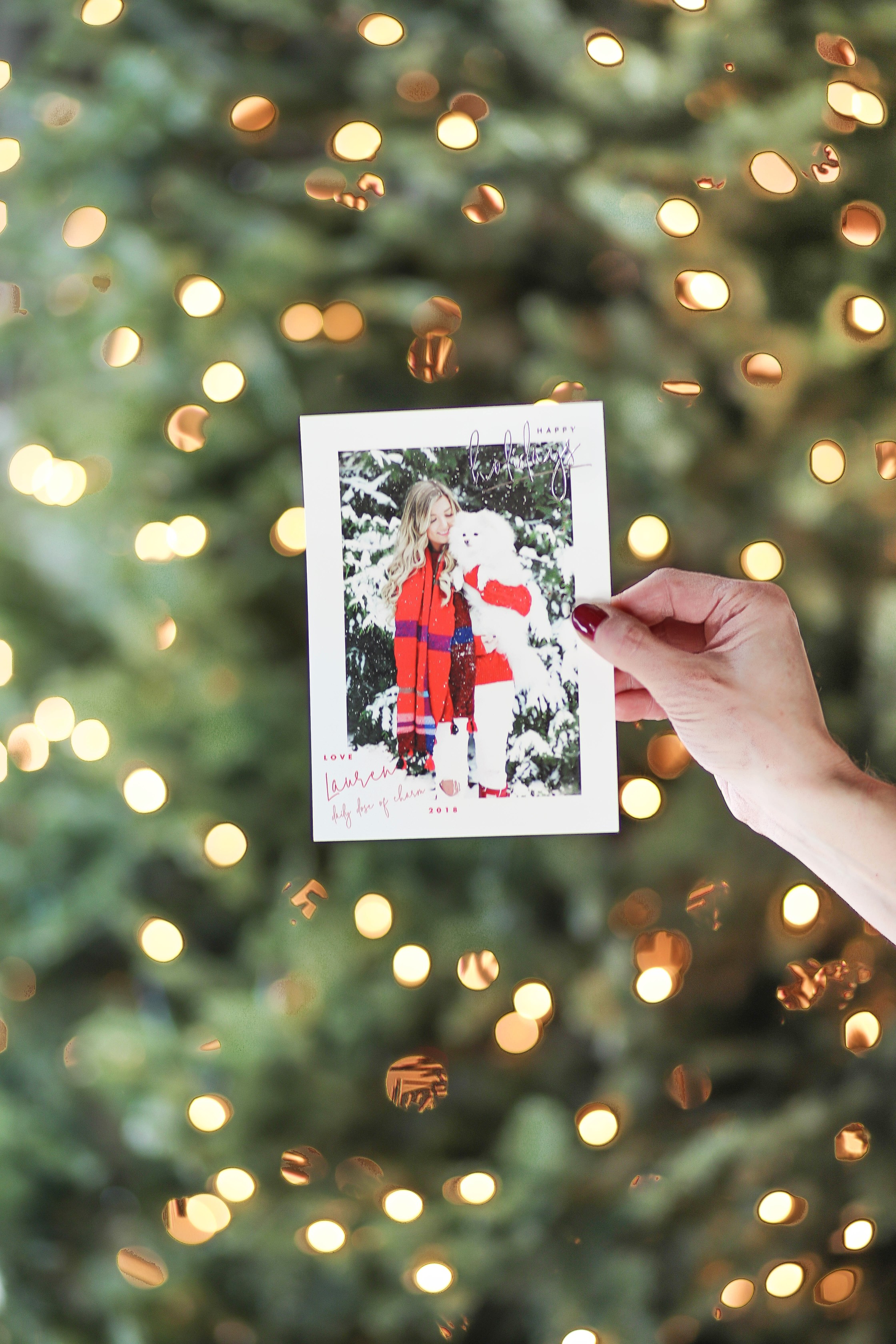 I finally got my Christmas cards in the mail! Sorry these photos don't really do them justice, my mom and I used a different lens than usual and I don't think I am a fan. Regardless, here they are! If you didn't know, I host a blogger/Instagrammer Holiday Card Swap every year. It is always so much fun to get so many cards in the mail and connect with other bloggers!
If you are still interested in signing up you have until the end of this month! For more info and to sign up click here!
These actually weren't my original holiday cards. I first ordered them from Walmart and didn't really love how they turned out or the quality. I ordered mine from last year and they were fine, but I chose different paper this year then decided I wasn't crazy about the design. Since I do these every year and always keep one for my memories, I decided to splurge and order some nice ones from Minted! If you want to see it better in person make sure to sign up for my holiday card swap above!
On a different note, I am feeling super thankful today! We got the most beautiful snow in KC on Sunday and it is still looks so pretty. The roads are finally clearing up and thankfully my sisters got a snow day yesterday (one is in high school and the other is student teaching) so we all had a day in. Plus everyone stayed safe!
xoxo,
Lauren Emily Lindmark
Copyright © 2018 dailydoseofcharm.com