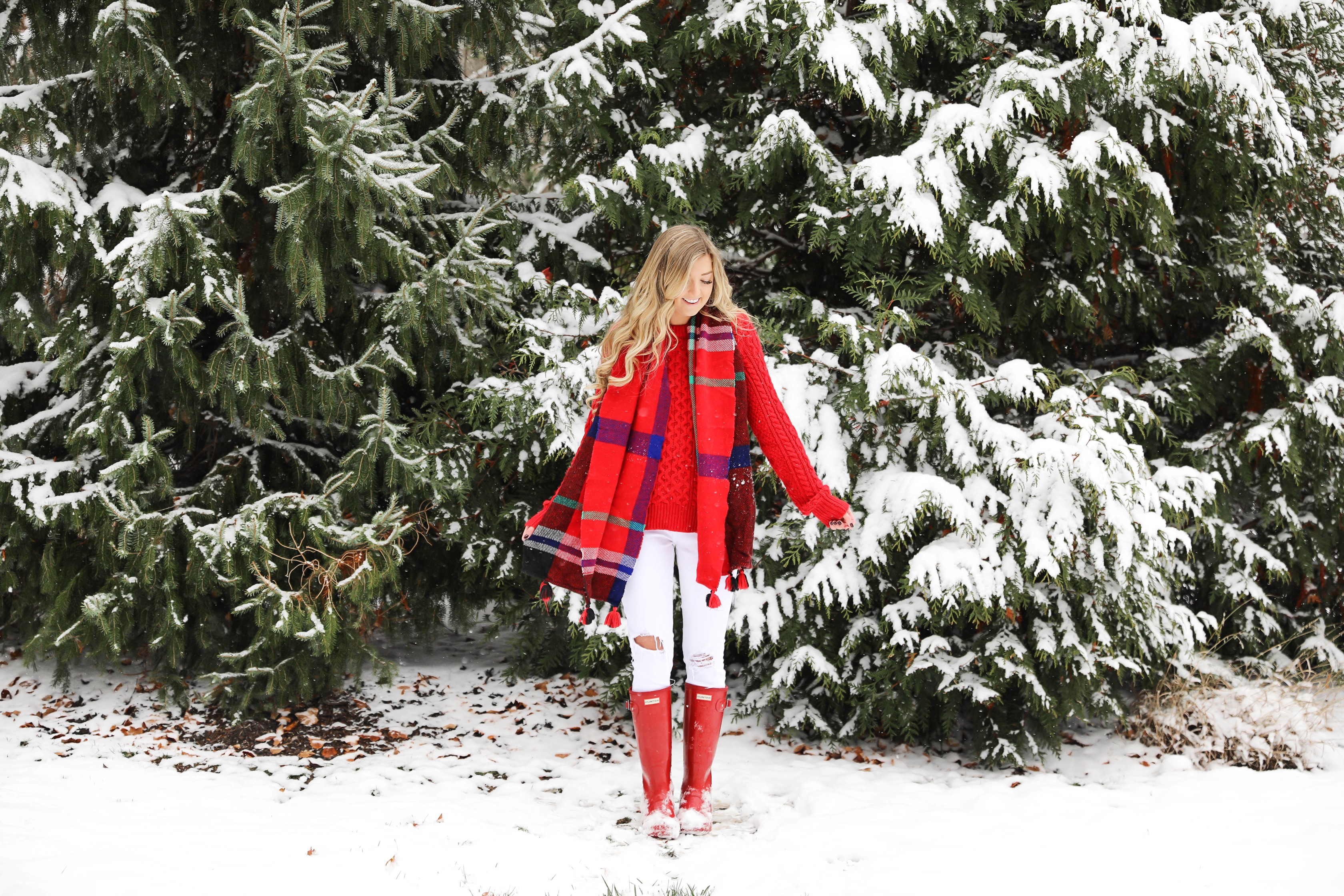 Join My Holiday Card Swap + Sneak Peek at my Christmas Card Photos
Happy Friday everyone, it's that time of year again! This is my third year in a row doing a holiday card swap here on my blog! I have had so many people ask me if I was going doing another one this year, I reassured everyone I would and here I am! There is nothing better than getting snail mail, plus this is such a fun way to network with other bloggers!
What is it?
Every year I put together a "Holiday Card Swap." I get a bunch of people together – mostly bloggers and Instagramers, but it can be anyone – and we send each other cards! You can either make traditional holiday cards (online through places like Minted, Walmart, etc.) or you can handwrite your own cards!
When does it start?
Sign up starts today and will end one week from now. In the past I have always had everyone send their cards to everyone who signs up, but last year over 50 bloggers participated and it was just too many! So this year I will be putting everyone into groups (however, everyone will receive a card from me)!
How do I sign up?
Fill out this survey here! Please only sign up if you will actually send out cards!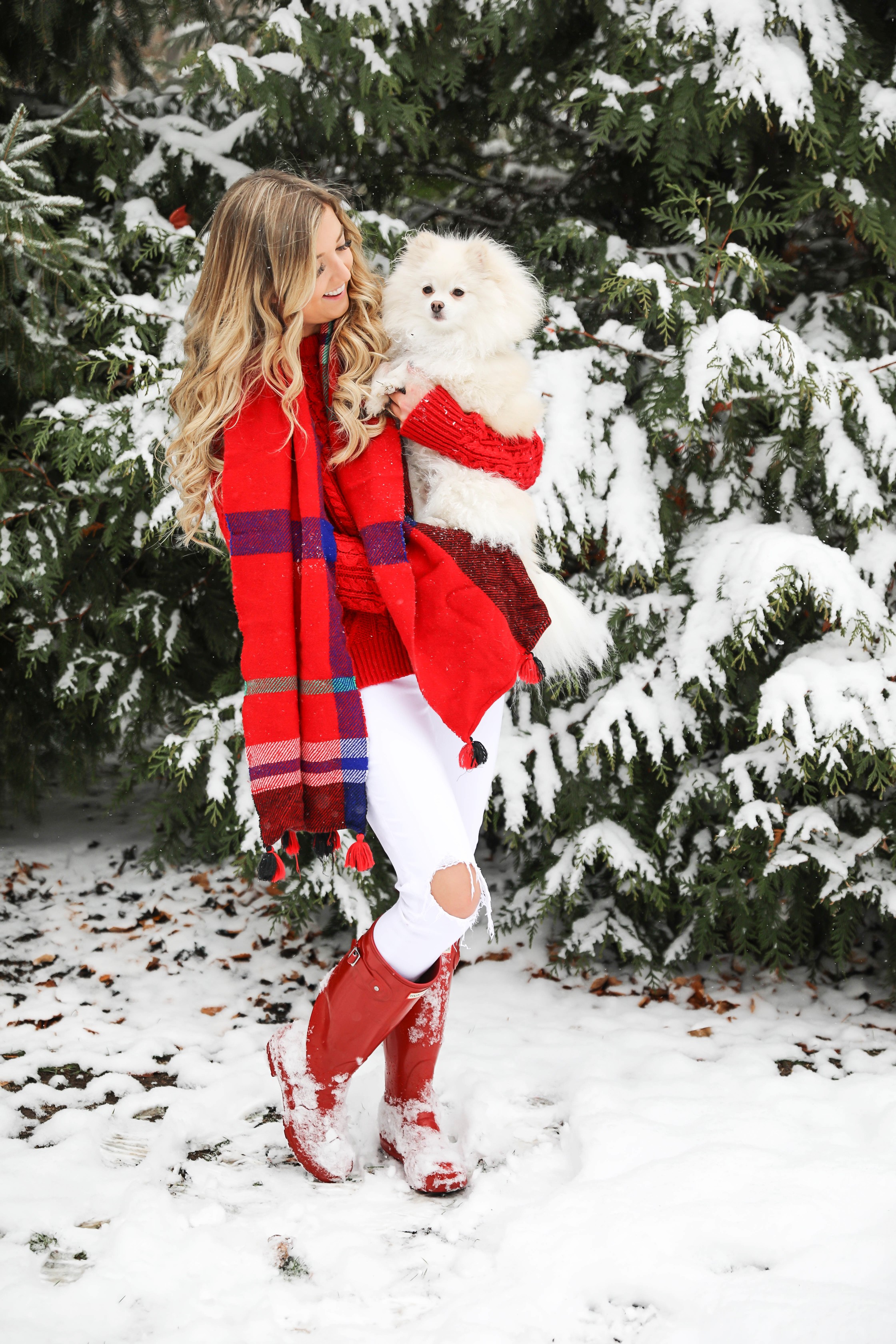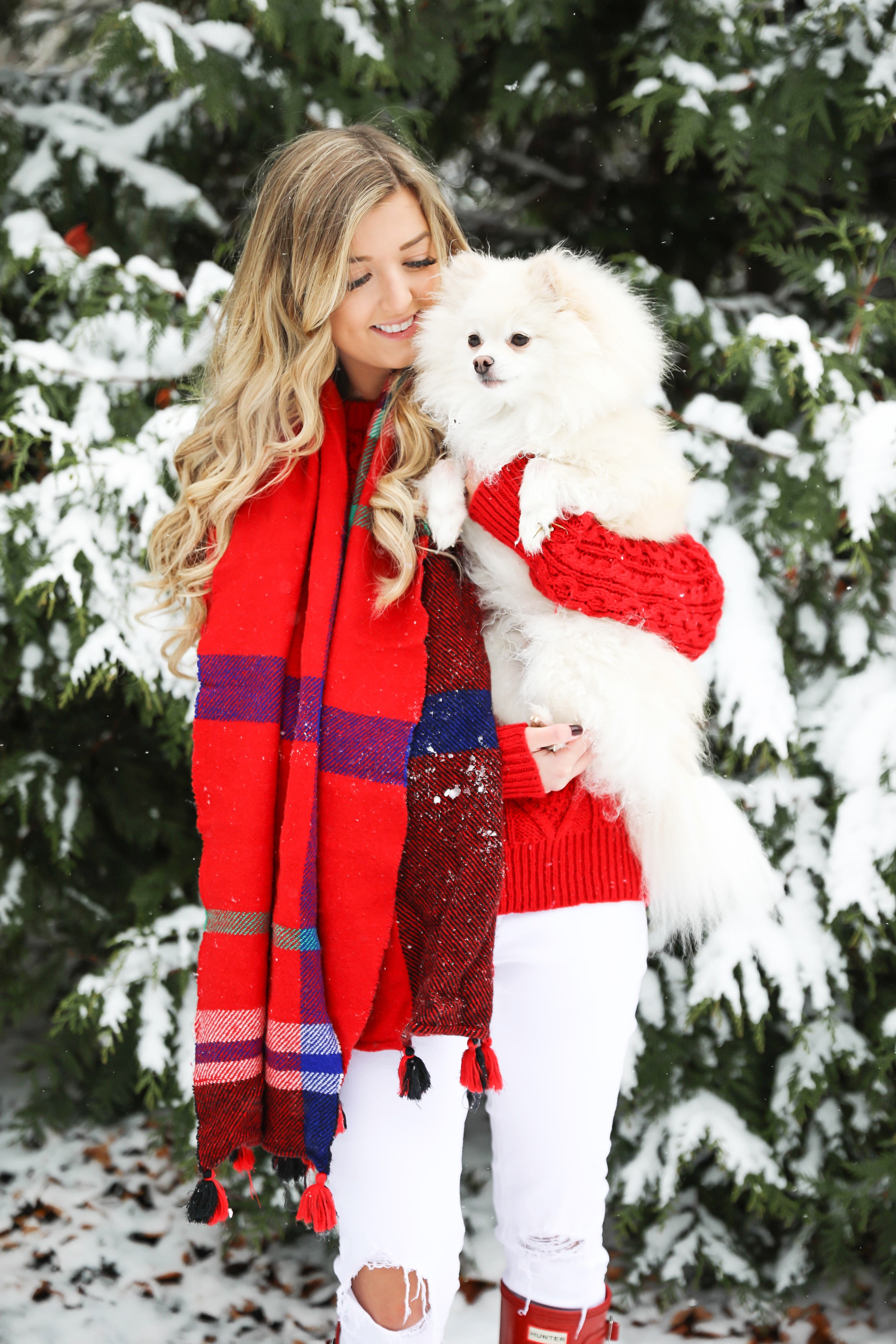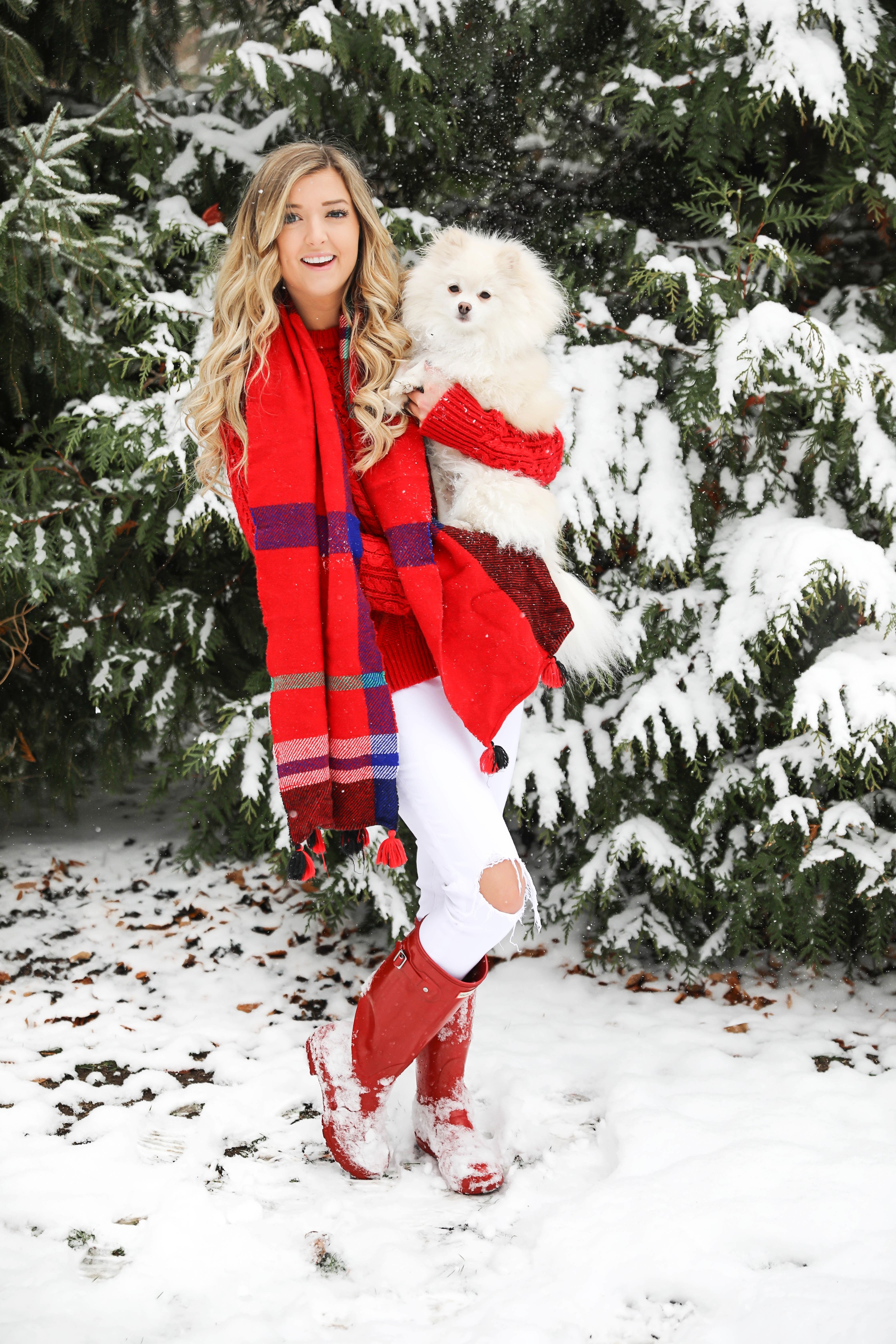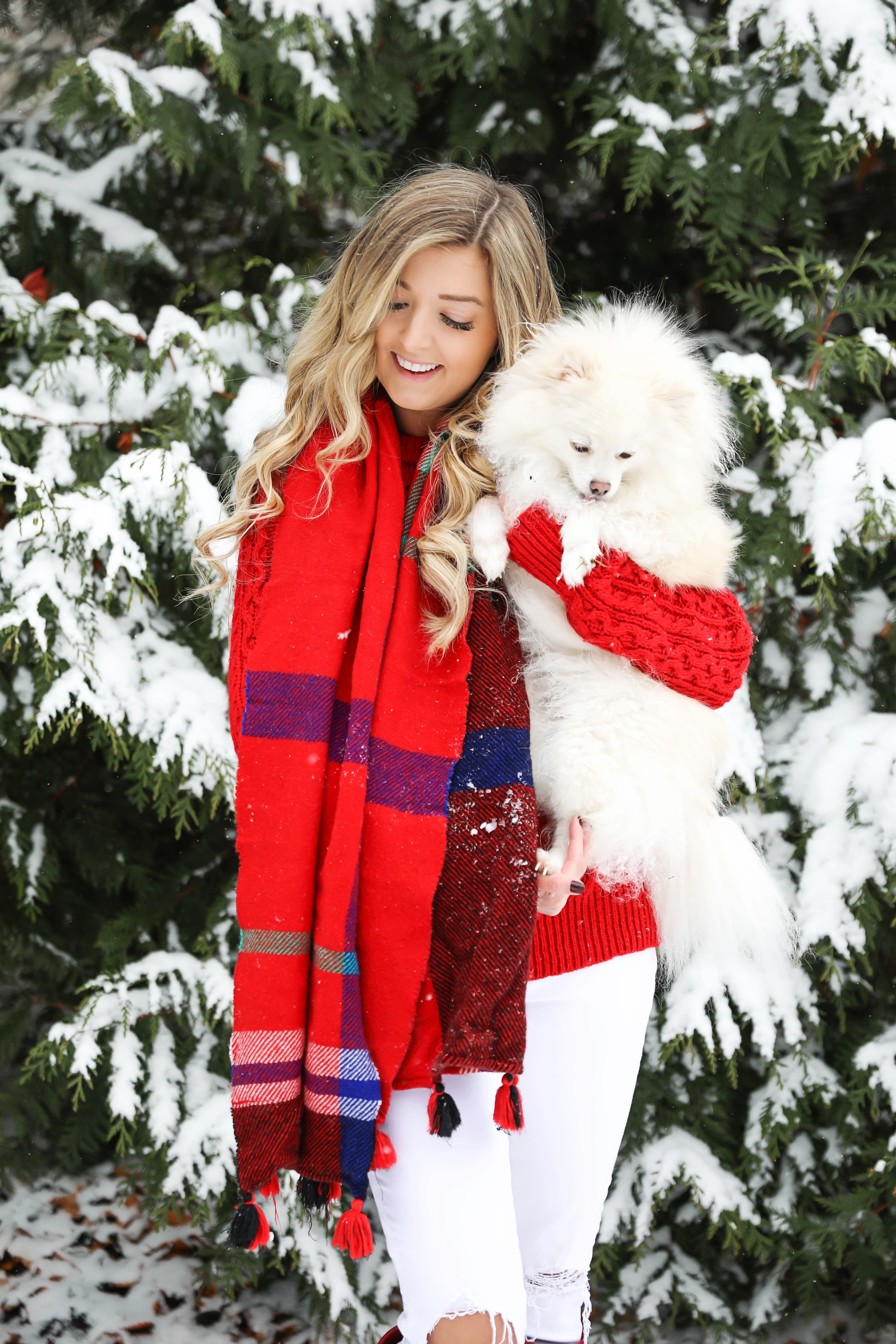 One of these photos is my Holiday card photo! We were lucky enough to get some snow in Kansas City a few weeks ago and I snapped these pics just in time to make my cards! I just love how the snow looks on the pines. I couldn't get Beau to be still for too long because he LOVES running in the snow! Him and my German Shepherd were chasing each other around (hence why he is covered in snow). It was so cute!
Happy holidays and happy Friday!
xoxo,
Lauren Emily Lindmark
Copyright © 2018 dailydoseofcharm.com