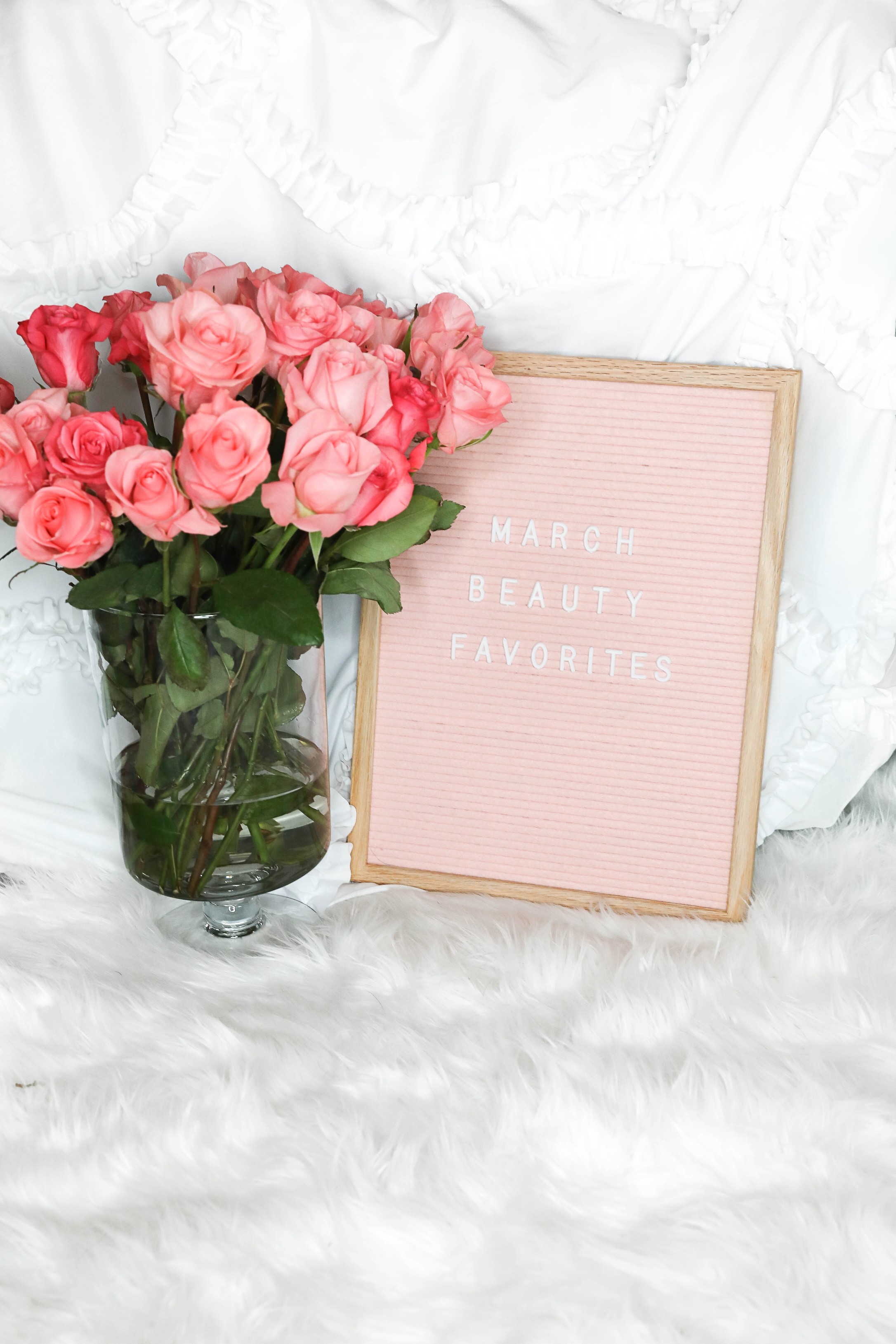 My Favorite Beauty Products I Will Be Using All March!
Excuse some of the odd lighting in these photos, this was the first post I shot in my new apartment and the lighting is horrible! I am still trying to figure out how to successfully shoot here. Anyways, lately I have been switching up a lot of products in my beauty routine and I thought it was finally time to share with you guys! I want to do a full skincare routine and hair routine soon, but for now here a few products I have been loving and will continue to use this month!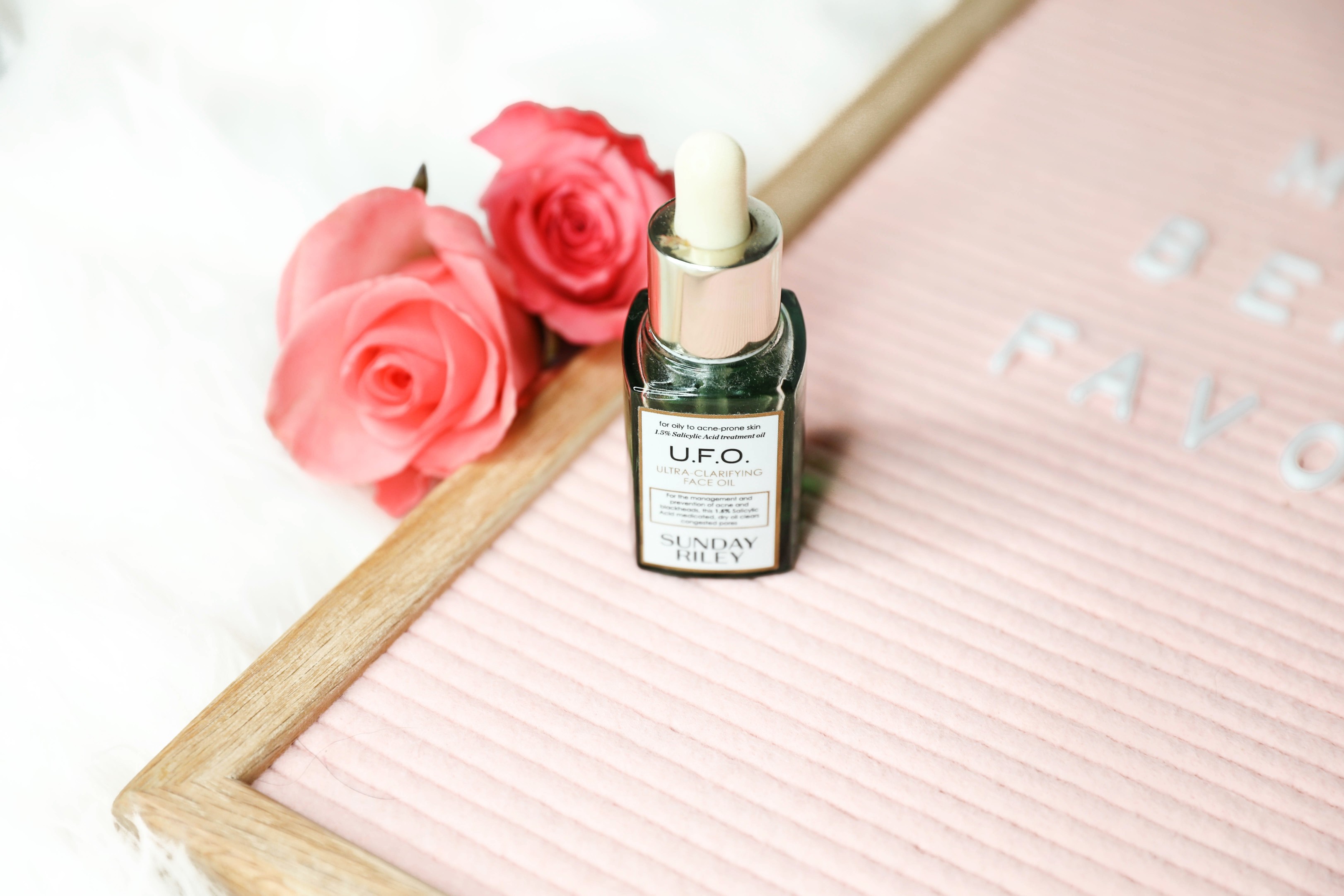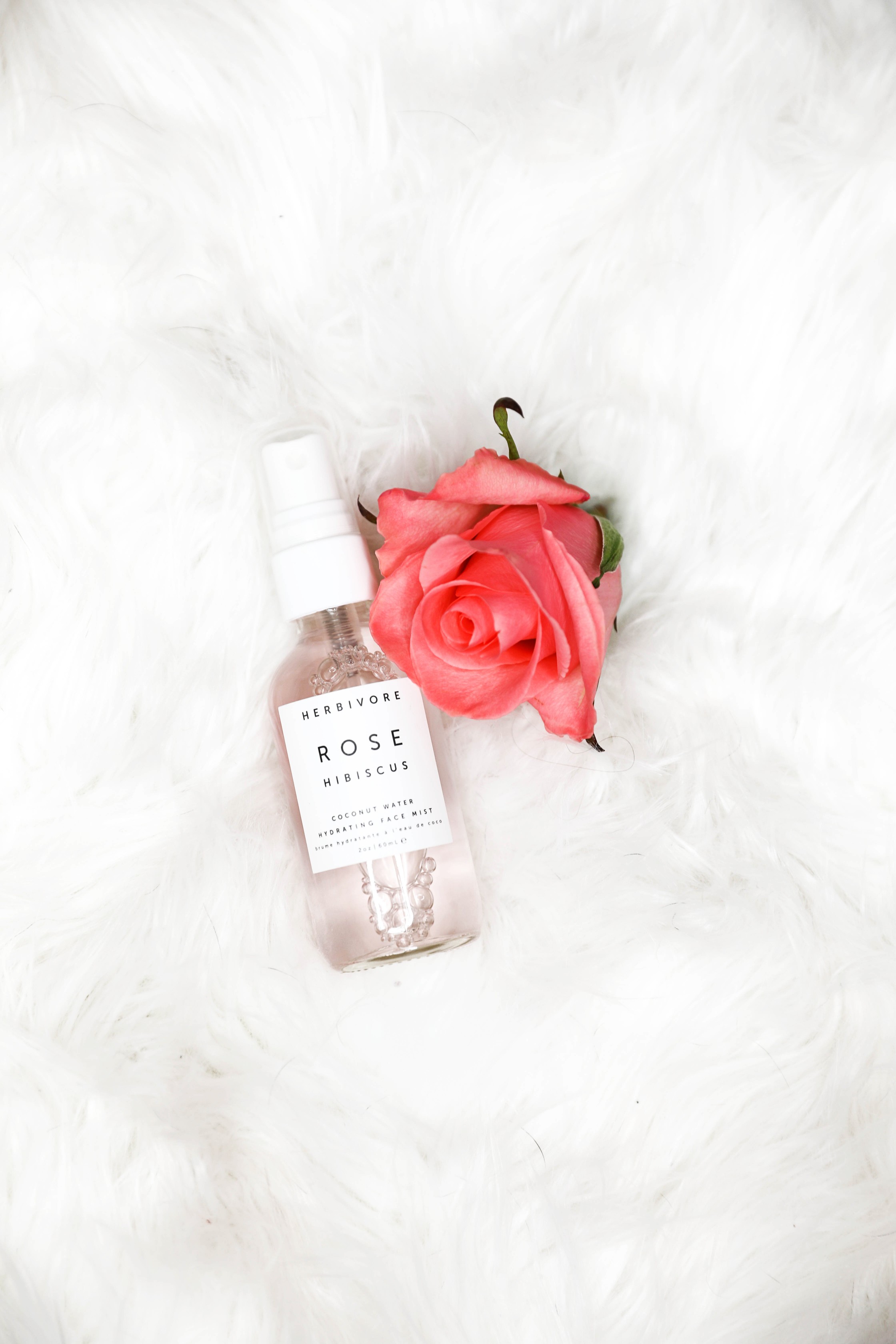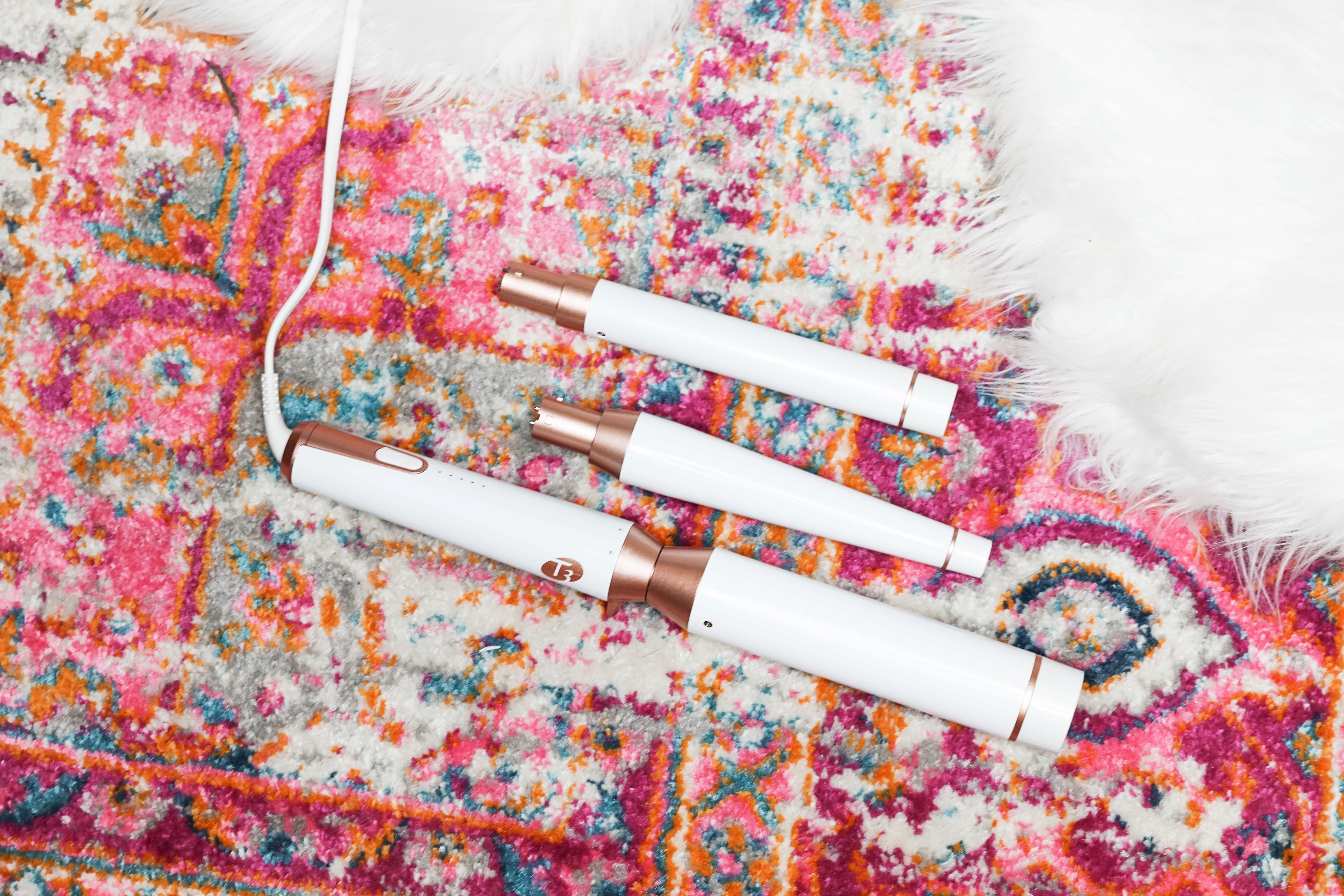 1. Sunday Riley U.F.O. Ultra-Clarifying Face Oil
So I used to use Sunday Riley U.F.O. Ultra-Clarifying Face Oil ($40) for over a year and I swear my skin was SO GOOD! I've talked about this before, but a few months ago I stopped taking my birth control because I wanted to see if it changed my skin (I was put on birth control at 16 for my acne and it caused my acne to all cleared up in high school, so this was a little experiment for myself to see if I was still dependent on the hormonal birth control). My skin got pretty bad last fall once I stopped the BC so I started taking it again and ever since my skin has not been the same. I ended up switching up some of my skincare routine and it has just became worse and worse.
Finally, the other day I was at my parent's house and had a little bit of this UFO oil left from when I used to use it. I put some on and you guys – when I woke up the next day my skin was SO much more clear! I don't know why I ever stopped using it! I have been using it again for about a week and have noticed a huge difference so I just bought this new bottle and I am not going to be switching again anytime soon! By the way, this stuff lasts FOREVER. A little goes a long way!
2. Rose Hibiscus Hydrating Face Mist
Okay, this Rose Hibiscus Hydrating Face Mist ($16) is one off those beauty products that I can't sit here and tell you, "oh my gosh this changed my life!" However, it's one of those things that just makes me happy! This is not actually an essential oil, but the rose essential oil scent is linked to helping depression and many other health issues. So every morning I spray a little bit of this on my face after I wake up and it just is a little added step in my routine that makes me happy! It's refreshing!
It's only $16 so it isn't too crazy expensive for it being a product that is just an added happy step. Plus I have had it for quite awhile and still barely looks like I have made a dent!
3. COOLA Sunless Tan Anti-Aging Face Serum
When I want a tan I use St. Tropez Tanning Foam ($42) on my body, but whenever I don't have makeup on my neck ends up being so many shades darker than my face because I don't like how the St. Tropez looks when I try to use it on my face! I recently saw a blogger named Dani Austin talk about this COOLA Sunless Tan Anti-Aging Face Serum ($54) and ordered some to try it. So far I really like it! I put it on in the morning a few hours before doing my make up and it helps blend the tan into my neck!
4. T3 Whirl Trio Interchangeable Styling Wands
I have been using T3 curling irons ($270) for over a year and I don't think I will go back to using a different curing iron! The largest barrel is my favorite, but I love that it comes with interchangeable wands so you can get all different kinds of looks! I really want to make a video on how I curl my hair so let me know if you want to see that!
5. Impressions Vanity Co. Touch 2.0 Dimmable LED Vanity Mirror
I got this Impressions Vanity Mirror ($45) for Christmas and it's so cute! The lights aren't super bright, so it isn't ideal for things plucking eyebrows (the mirror isn't zoomed anyways), but I love it for things like makeup because the light isn't too harsh and doesn't wash you out! It comes in more colors here!
6. My Favorite Moroccan Oil Products at the Moment
I go through random phrases where I wash my hair with Moroccan Oil Hydating Shampoo ($9.50) & Conditioner ($10.50), and I have always loved their classic Moroccan Oil Hair Treatment ($15). However, lately I have tried some of their other products too and their are two that I am absolutely OBSESSED with.
The first is their Dry Shampoo ($10.50), I usually hate the smell of all dry shampoos but this one smells amazing (as do all of Moroccan Oil's products) and works great! The other one is their Heat Protectant ($18), I always get so many compliments on how my hair smells when I am using all these products at the same time!
Shop this Post!

xoxo,
Lauren Emily Lindmark
Copyright © 2018 dailydoseofcharm.com