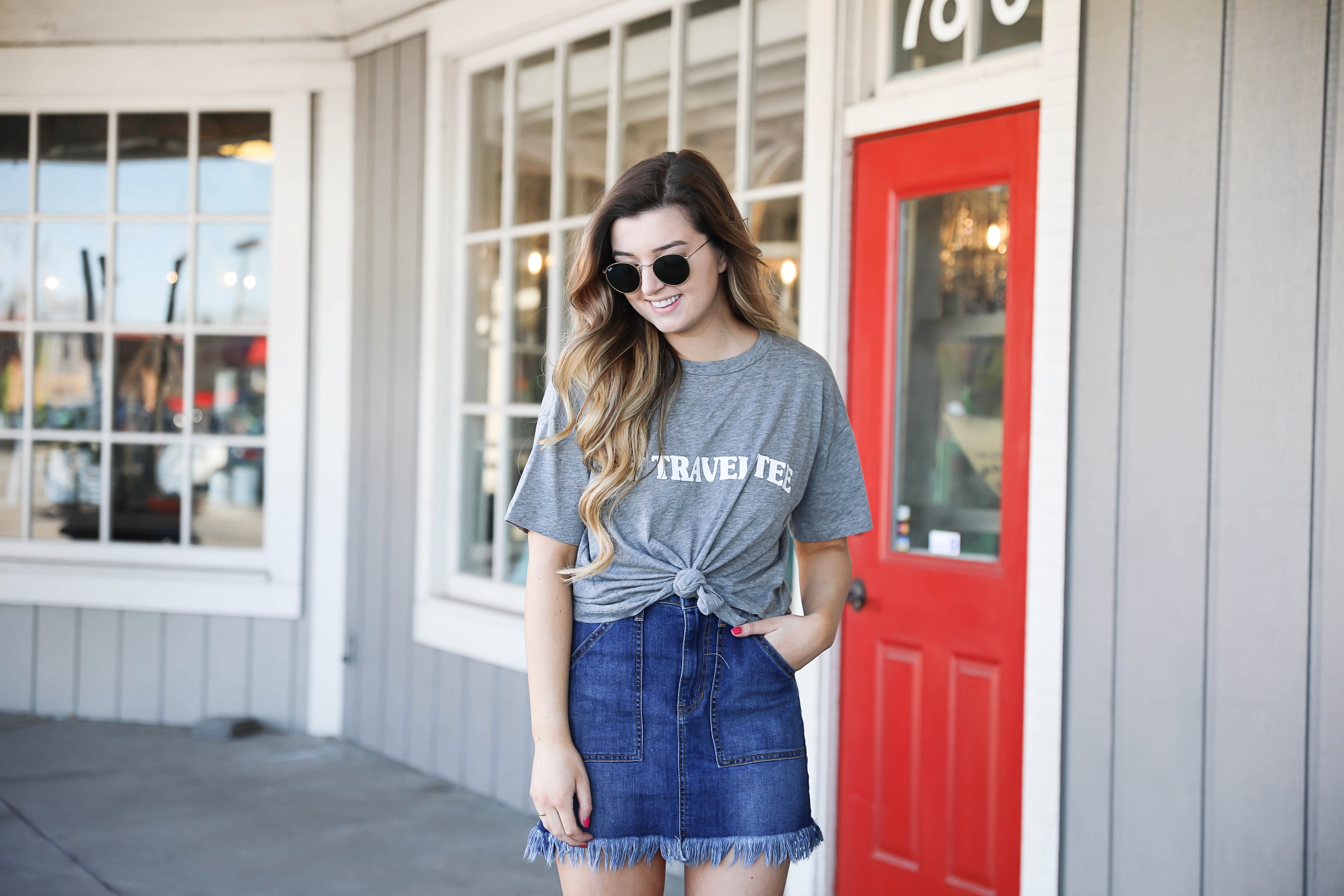 Travel Bug | OOTD + What Spring Break Travel Posts Do You Want to See?
Listen to me. You need this skirt. It's seriously the cutest jean skirt I've ever seen, fits amazing, comes in two colors, AND only $49! Red Dress Boutique was nice enough to let me choose a few items from their site to send to me and when I saw this one I immediately added it to my list! I posted it on my Instagram story the other day and I got multiple messages from friends saying they were going to come steal it – I don't blame them! I love that you can dress it up or just make it casual like I did.
I paired it with the cutest travel day tee. I don't know why, but I'm a sucker for travel tees lately! I bought an "airplane mode" tee a few months ago and linked a ton of cute travel tees on this post! Side note, that post went up in January and I originally typed "a few weeks ago" – BUT IT HAS BEEN 2 MONTHS!! Where is 2018 going?! My roommate just said to me a little while ago, "Want to hear something terrifying? Tomorrow is March." I can't believe it!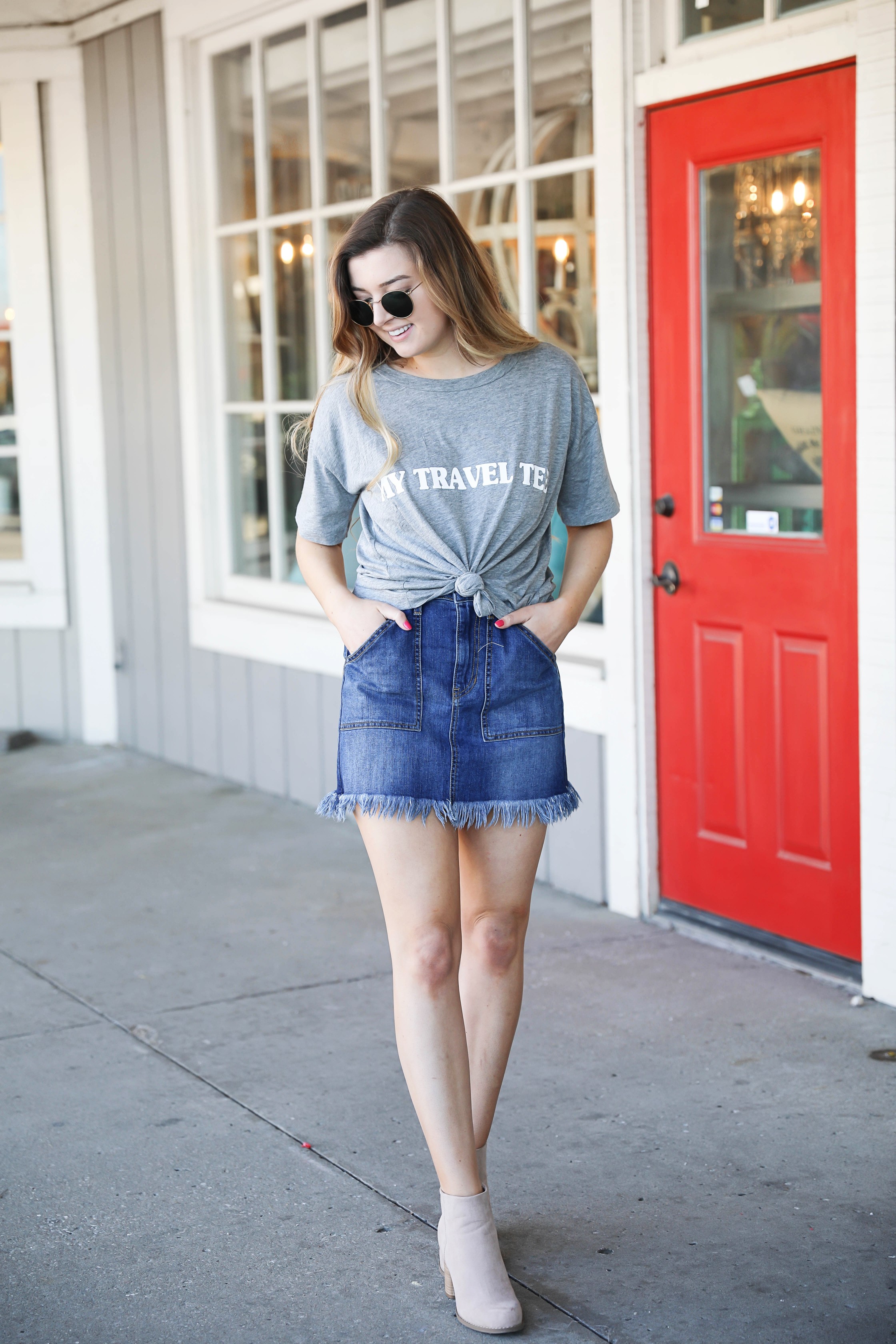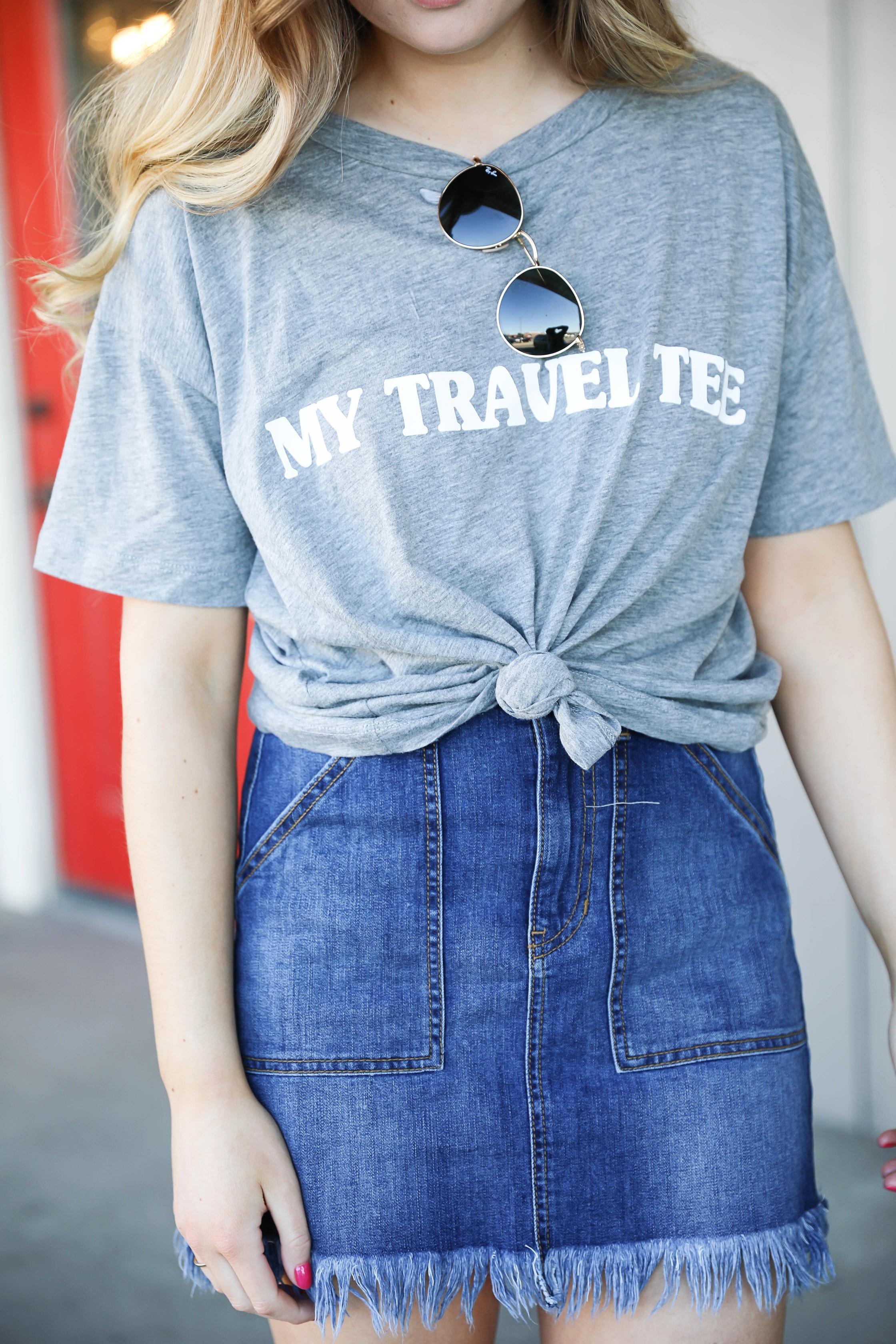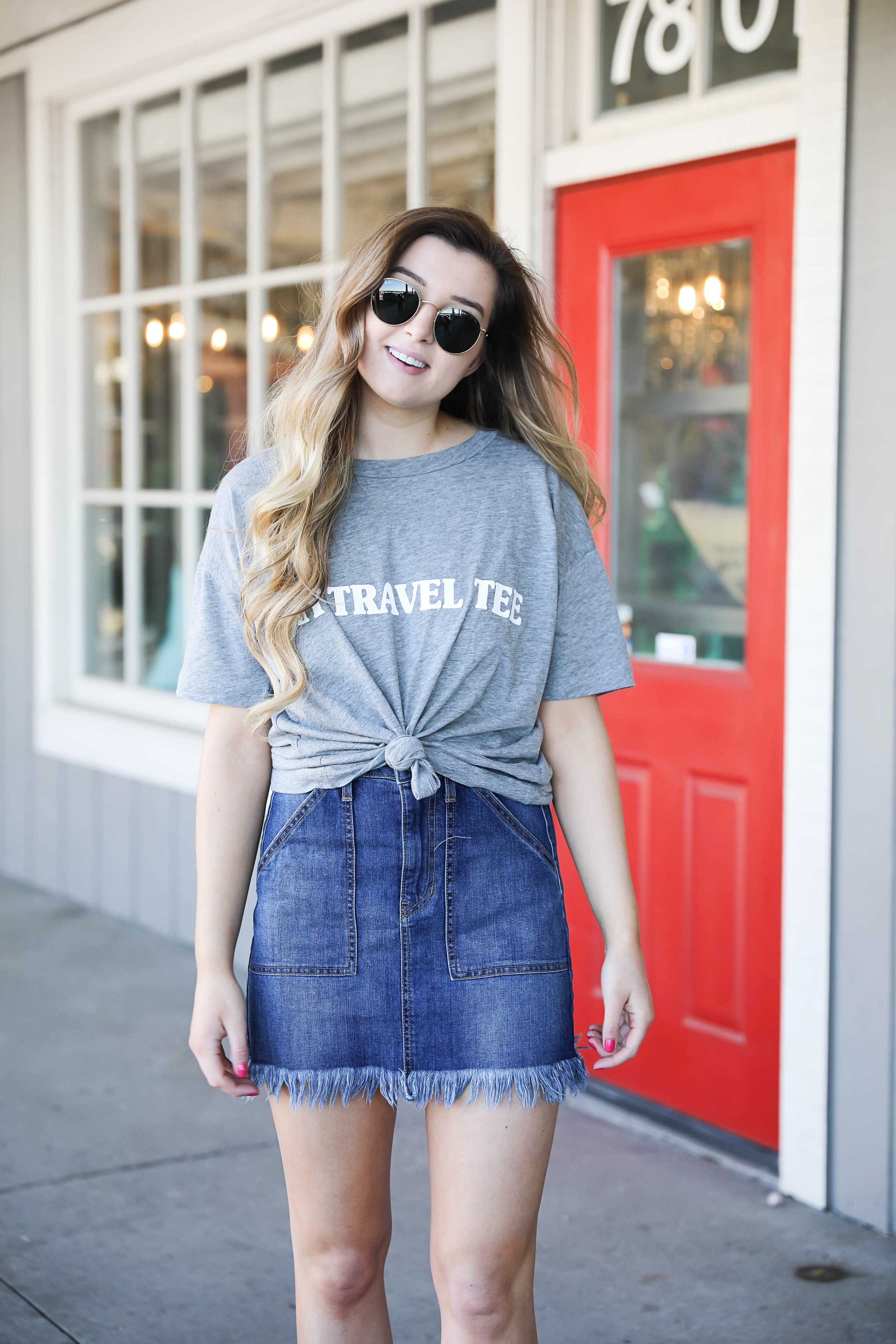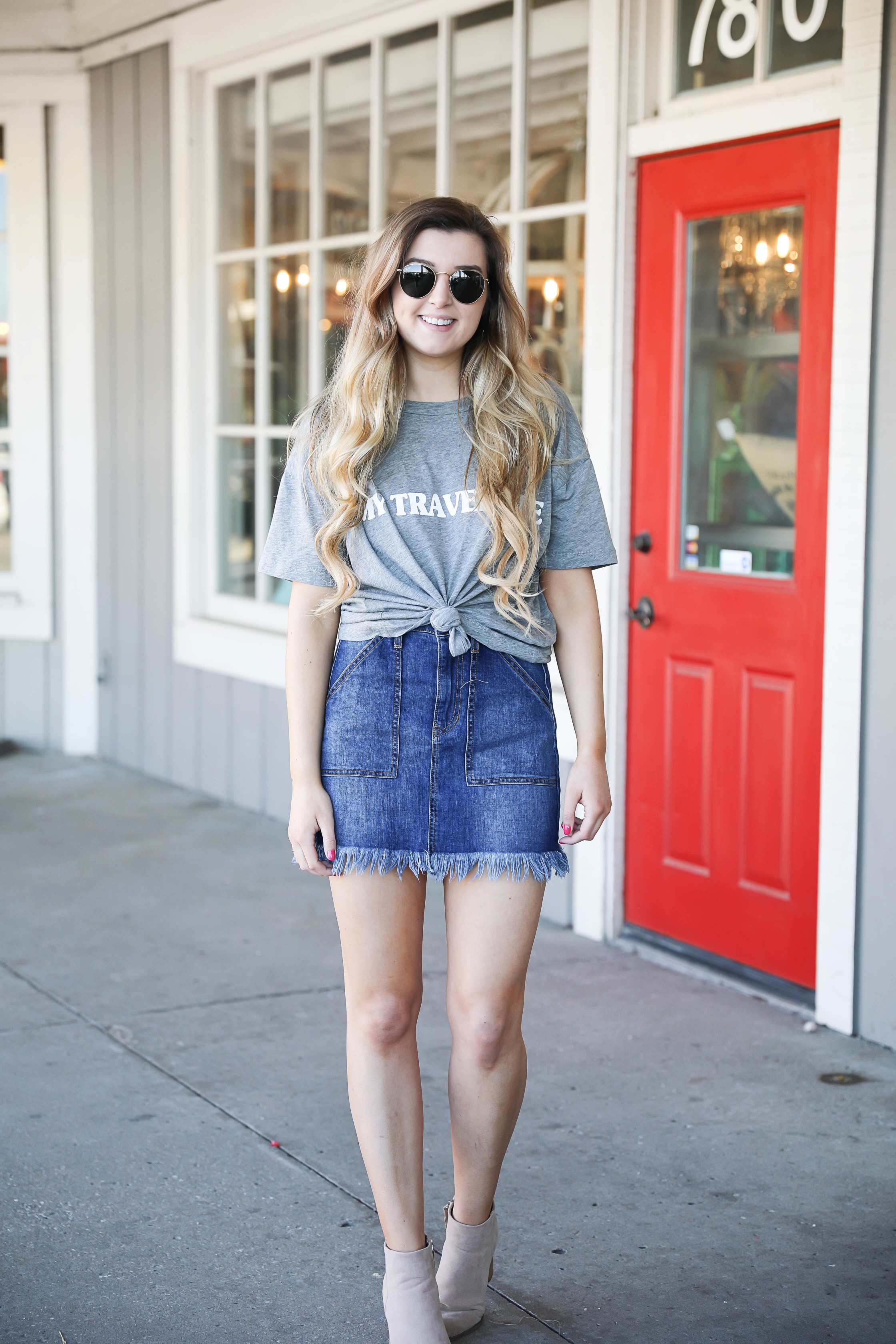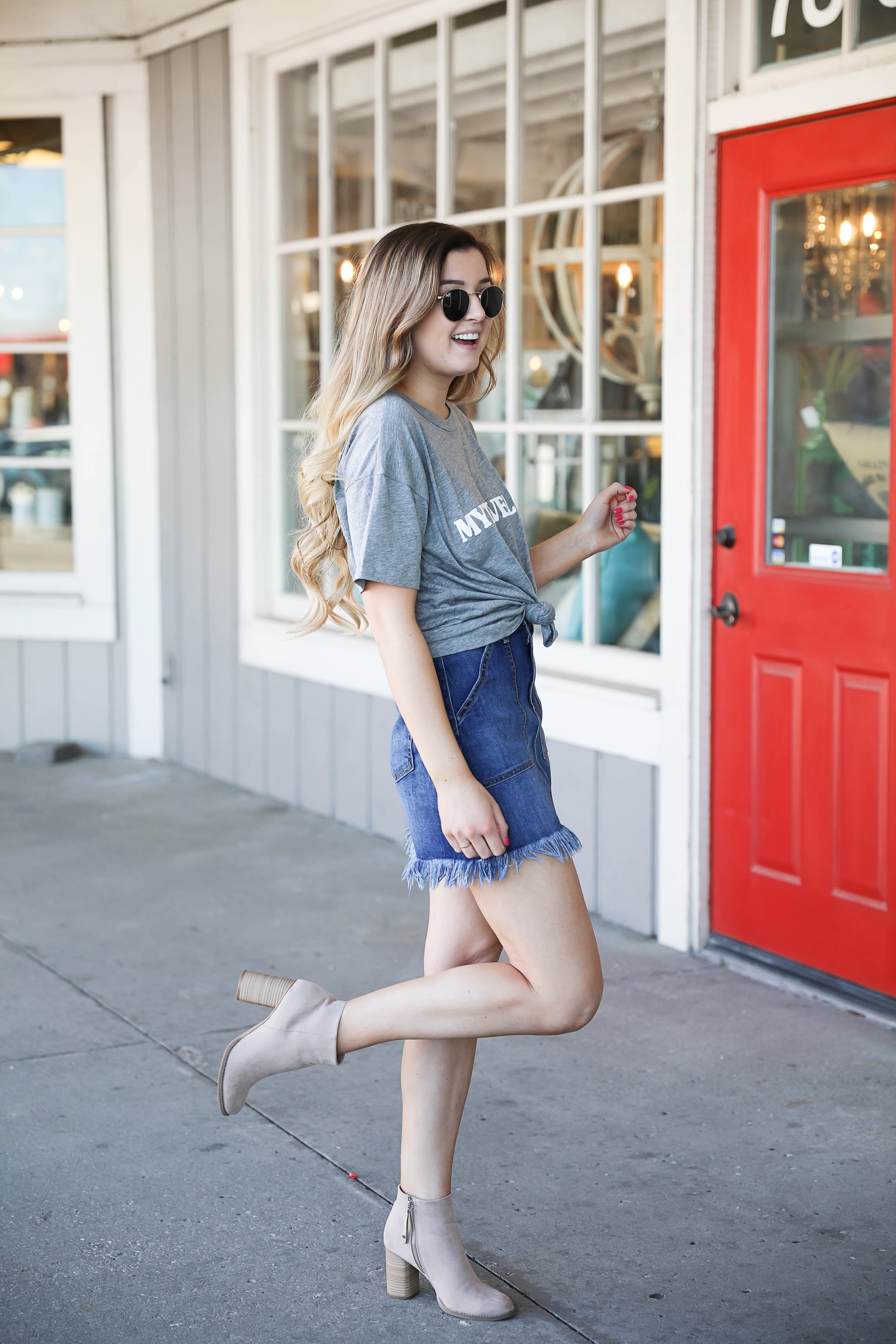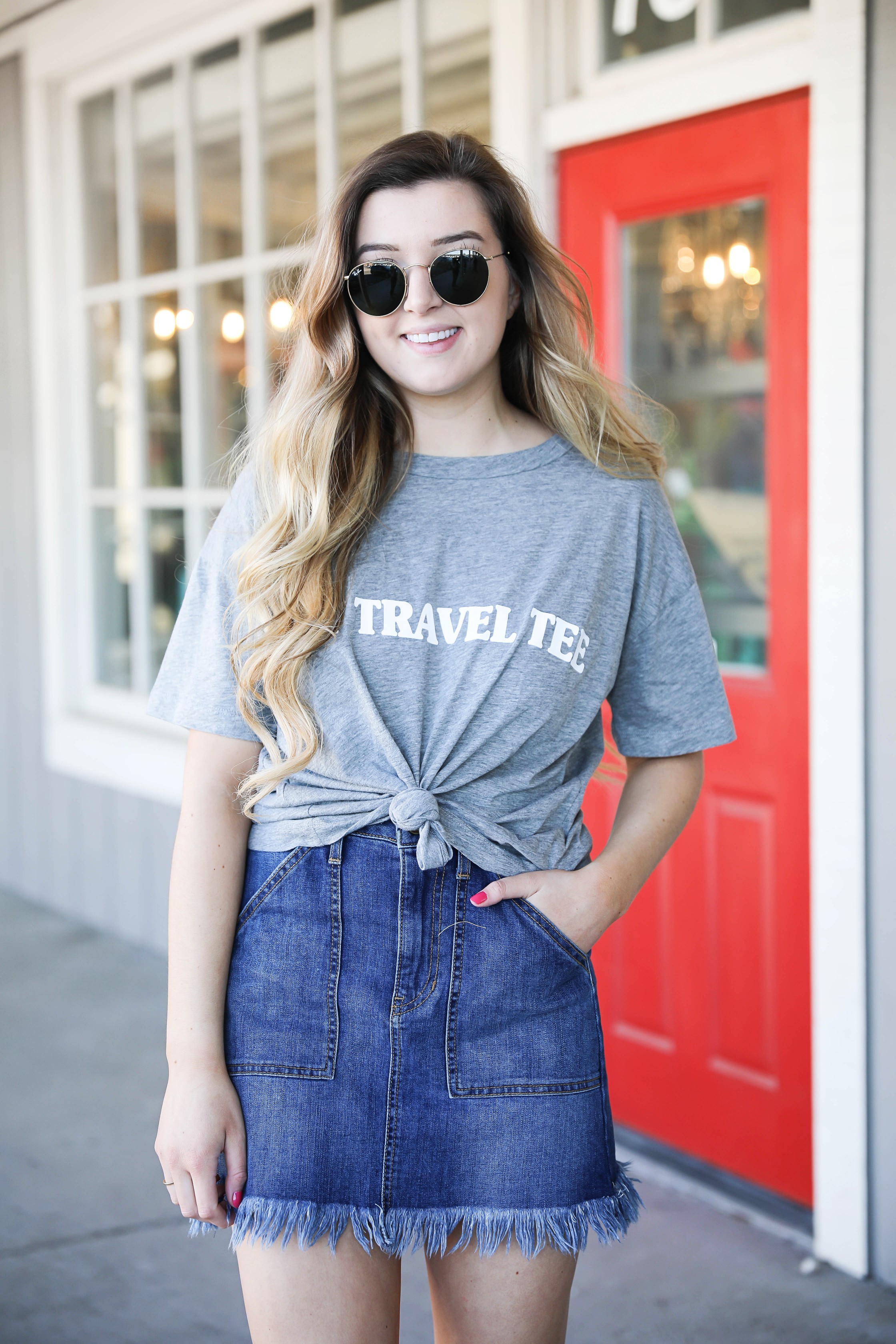 I leave for spring break in 8 days and that is so crazy!! I had a stressful dream last night that I forgot to pack until the morning of our flight and I was throwing random clothes in my bag haha! If you want to know where I'm heading read this post – I am so excited! This place has been on my bucket list for years!
With that being said, what kind of travel/spring break posts do you want to see?! In the past I've done packing posts, what's in my beach bag, etc. I was thinking about maybe doing tips for long plane rides? And obviously lots of outfit posts, hotel tours, & vlogs! Comment below!
Shop This Post

xoxo,
Lauren Emily Lindmark
Copyright © 2018 dailydoseofcharm.com