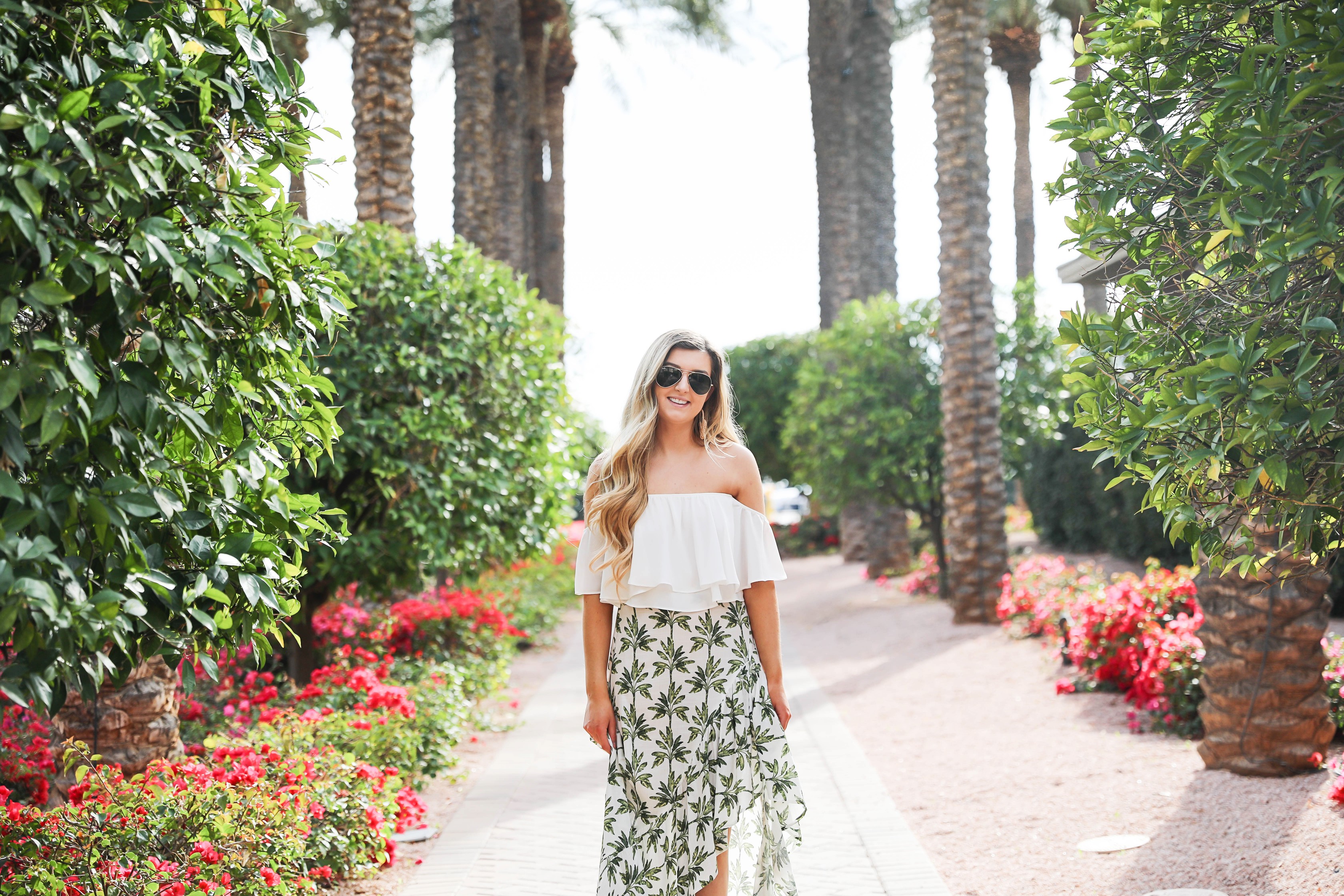 Where am I Going for Spring Break?! | Last Day of Spring Break Week 2018 OOTD 📍 Scottsdale, AZ
Okay you can tell I am still a little off my game because I am posting the final "Spring Break Week" post on a Monday, but oh well! This is the last look that I shot in Scottsdale, Arizona and, honestly, it's one of my favorites! I put this skirt on and just wanted to go salsa dancing haha (if only I could dance). It was so flowy and fun, and the crop top I chose to pair it with ended up looking perfect. This is an outfit that will be on repeat all of Spring Break!
Speaking of, I want to announce where my family and I are going for Spring Break! Y'all – I am SO excited! This is somewhere we have wanted to go for YEARS and I feel like I am in a dream because we actually get to go! I am so lucky for my amazing parents who give us so many experiences we don't deserve! We are going to French Polynesia and staying on two islands while we are there – Bora Bora and Onetahi!
I can't even describe how lucky and excited I am, I hope I can take my future kids on all the amazing adventures I was able to experience! Makes you want to work that much harder in life!  I can't wait to take you along on this trip with me, get ready for vlogs and lots of photos! Let me know what kind of posts you want to see while I am there!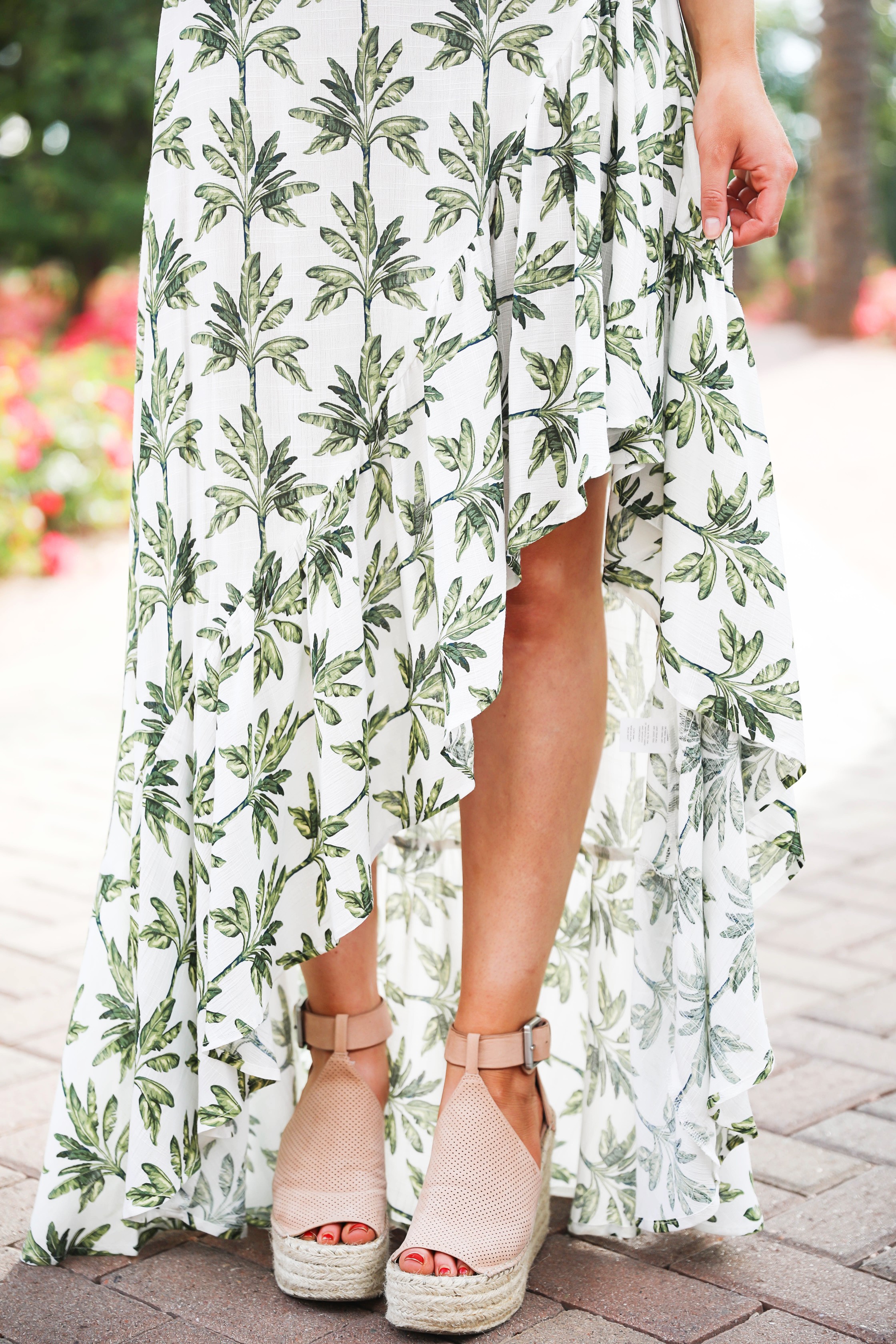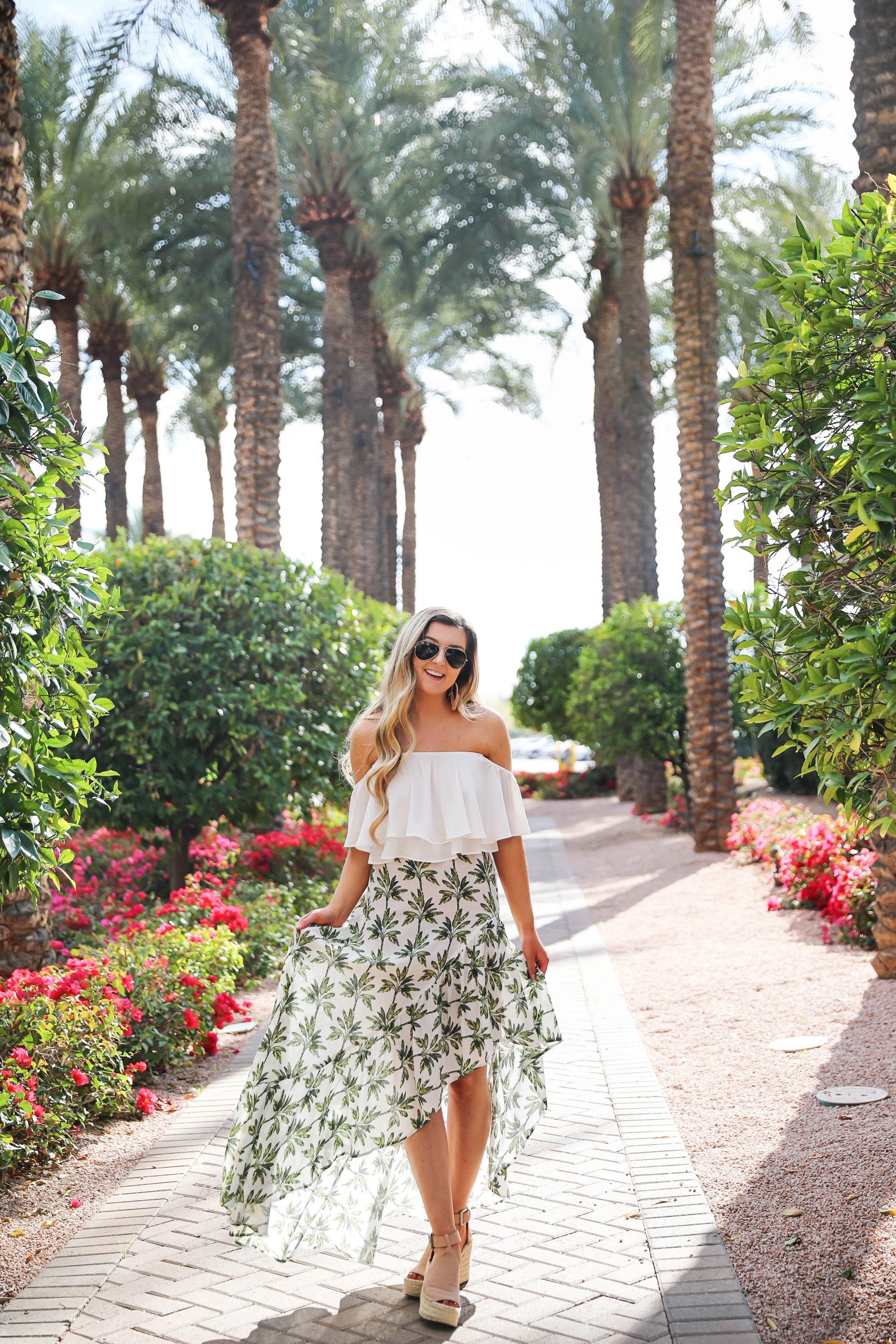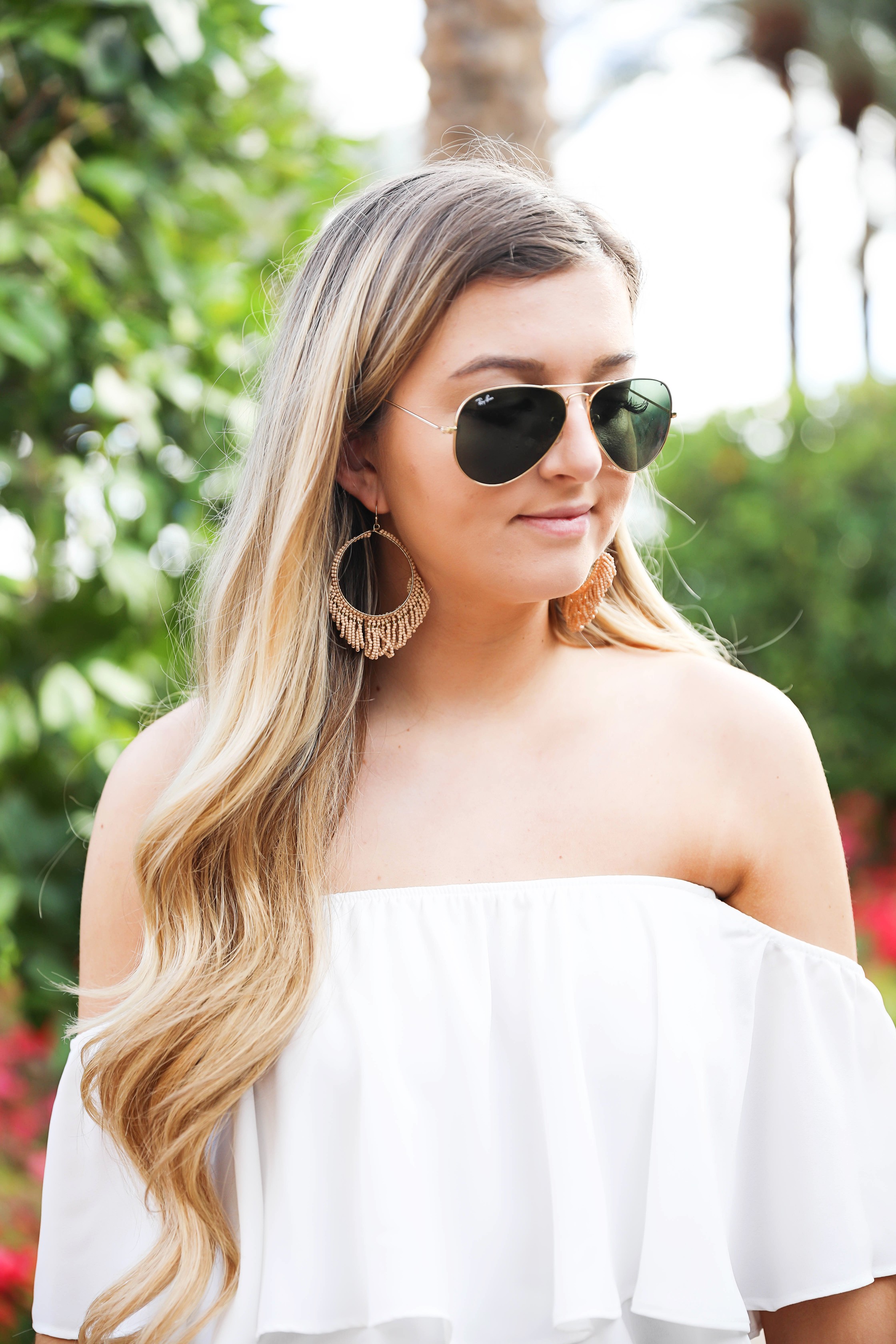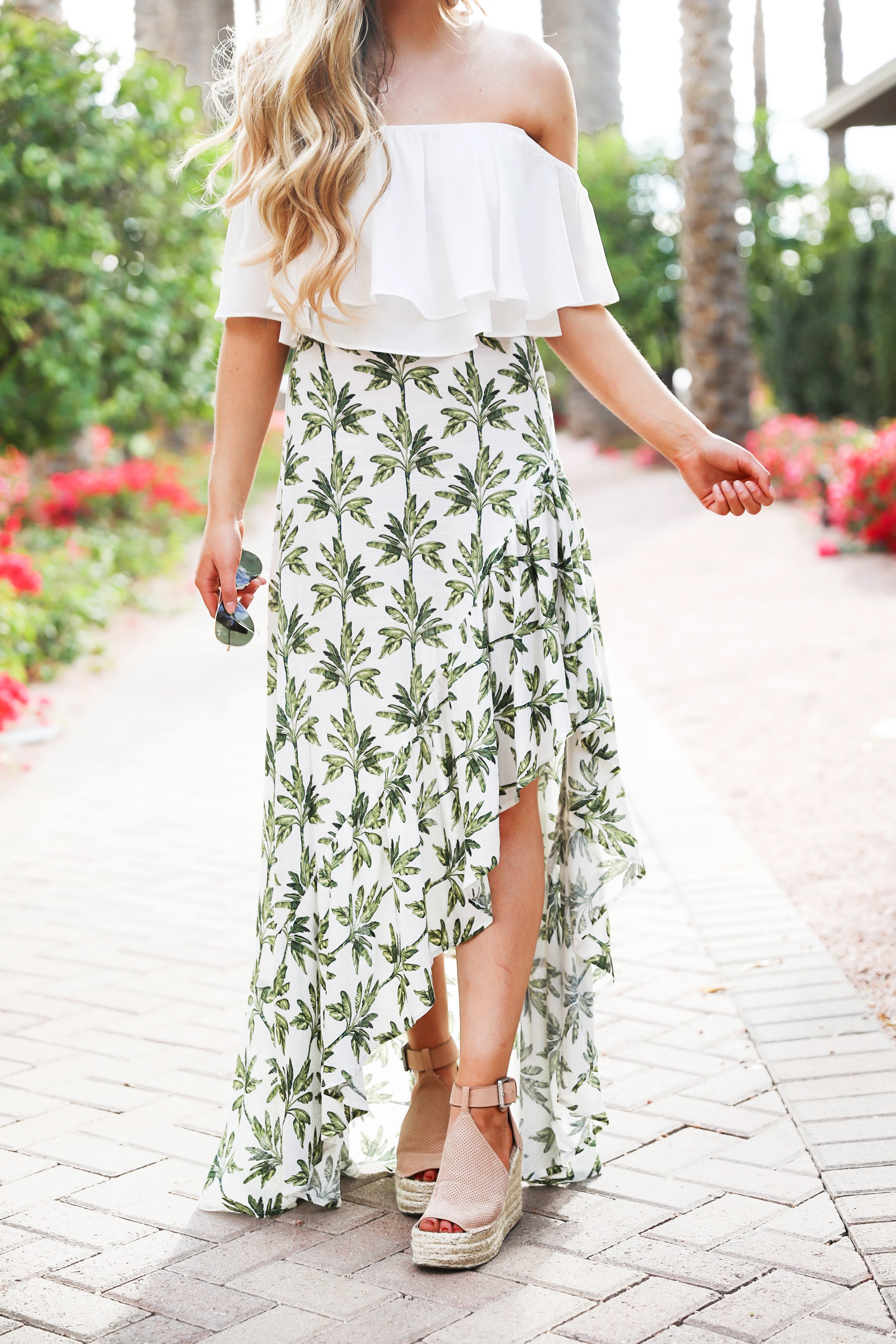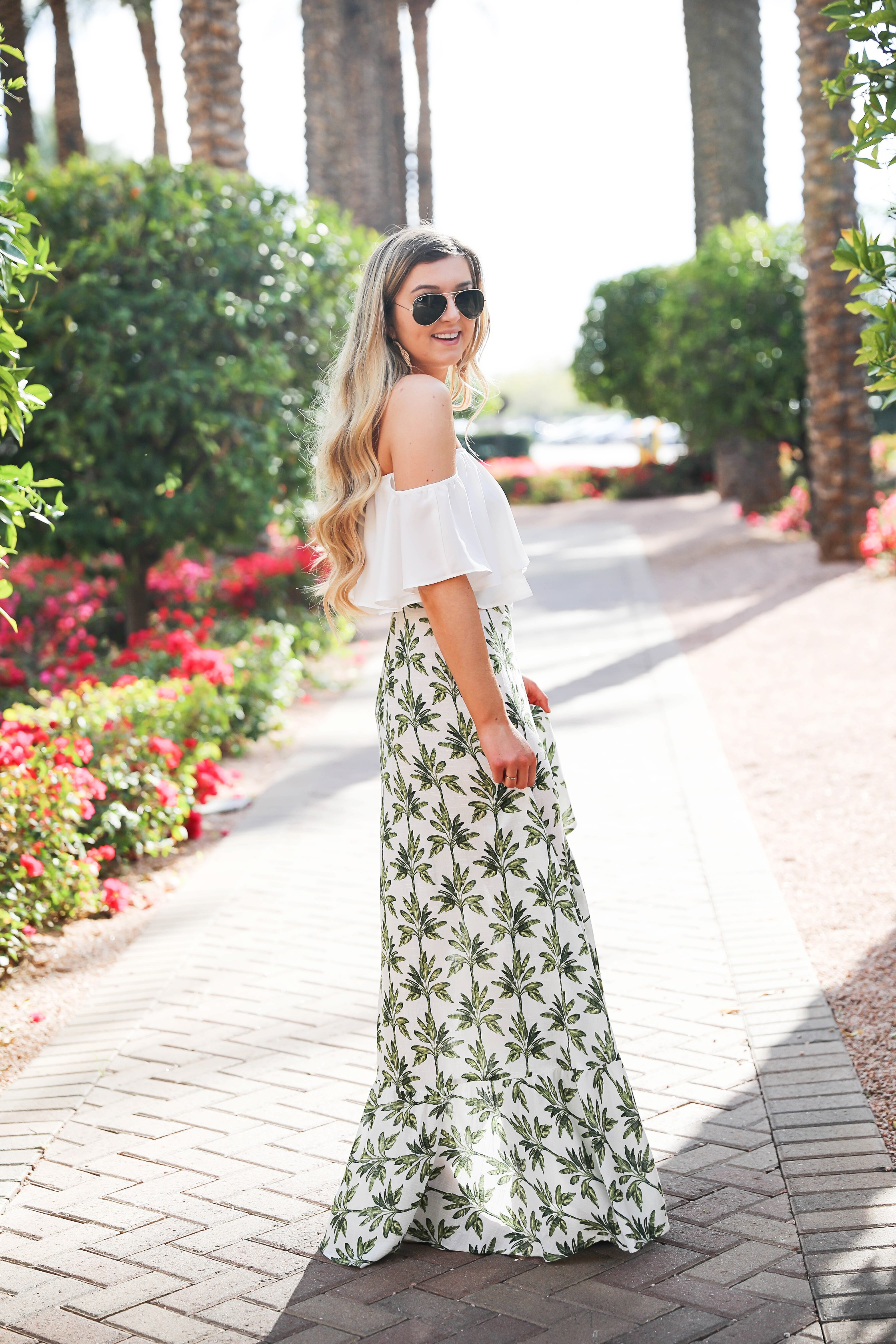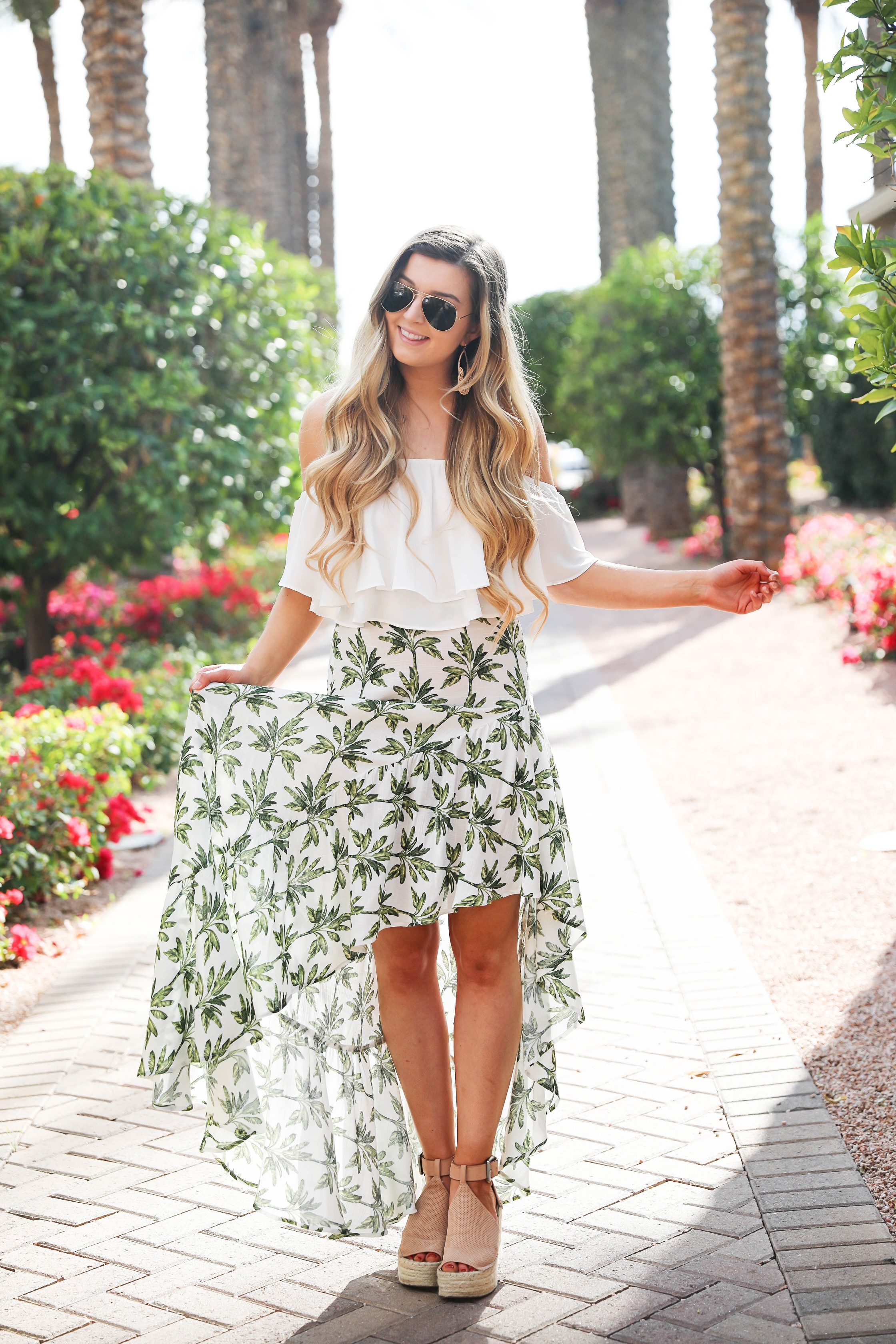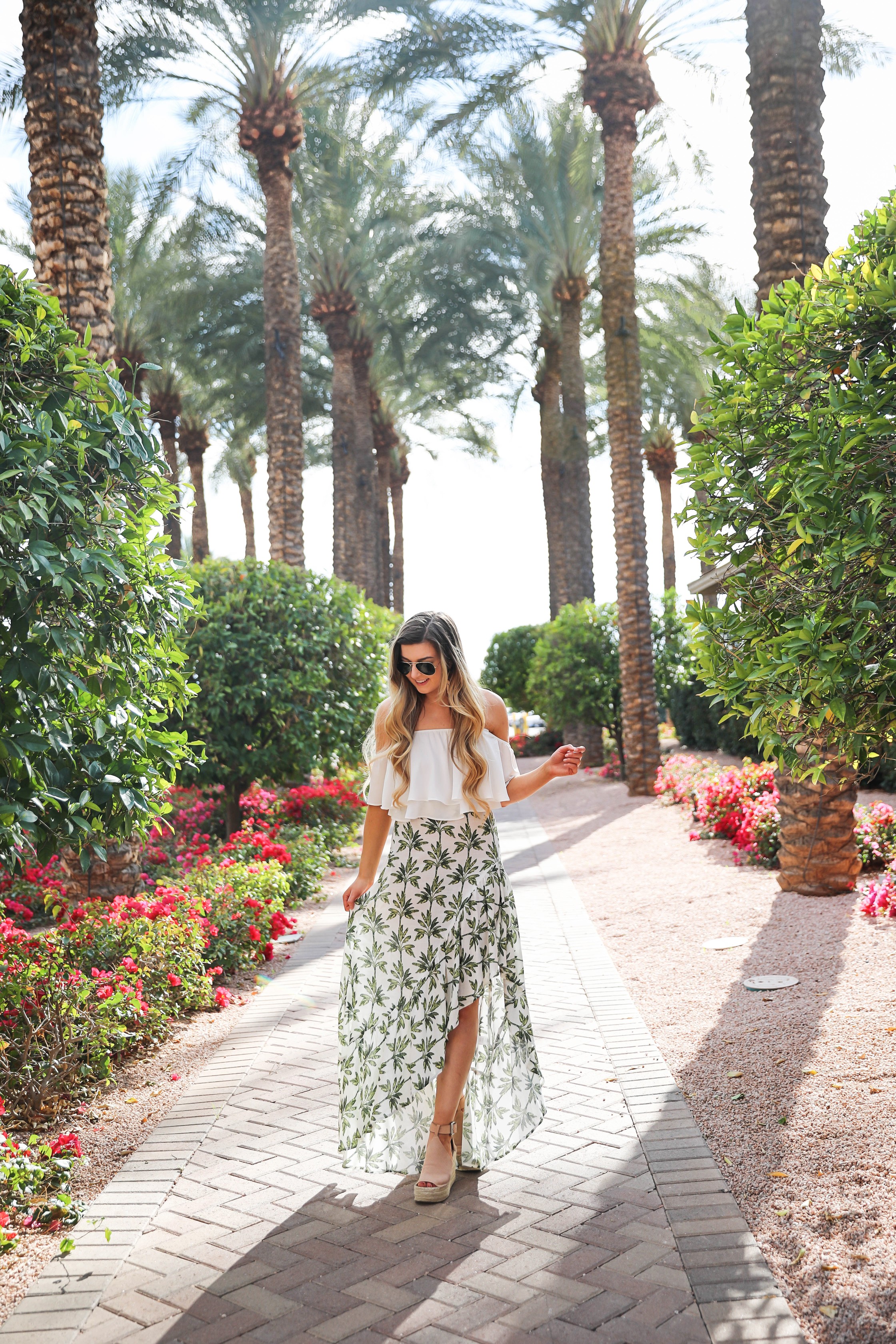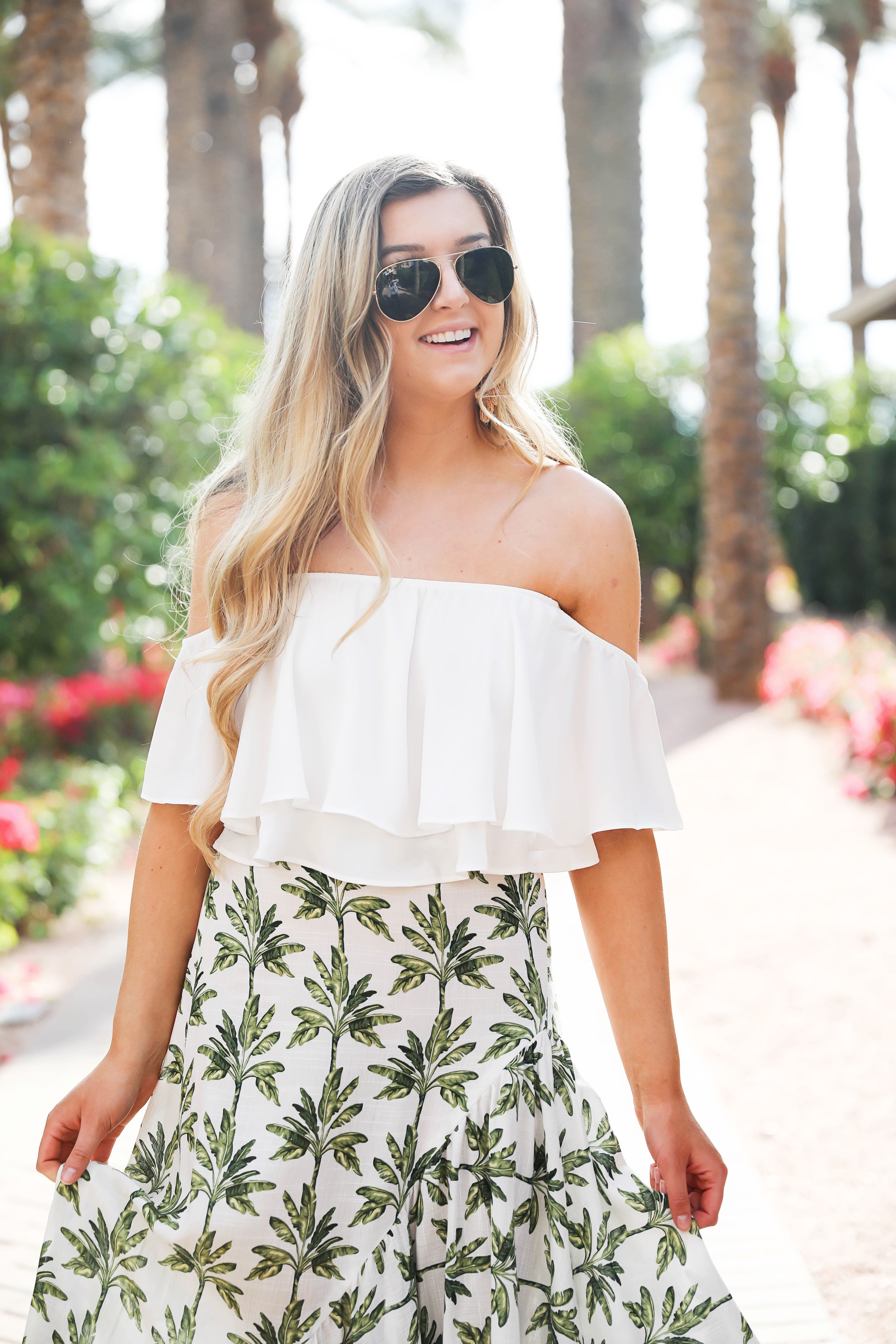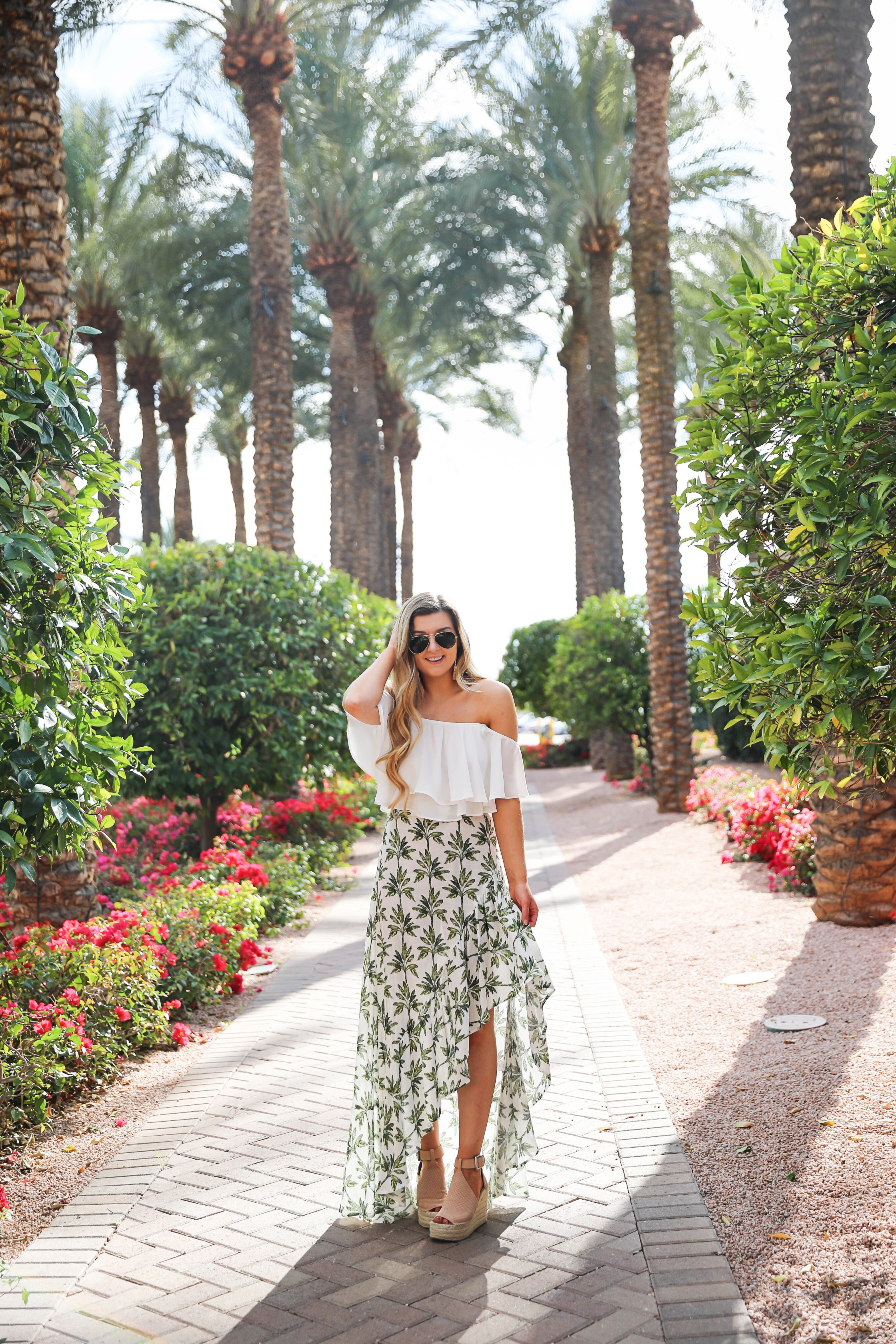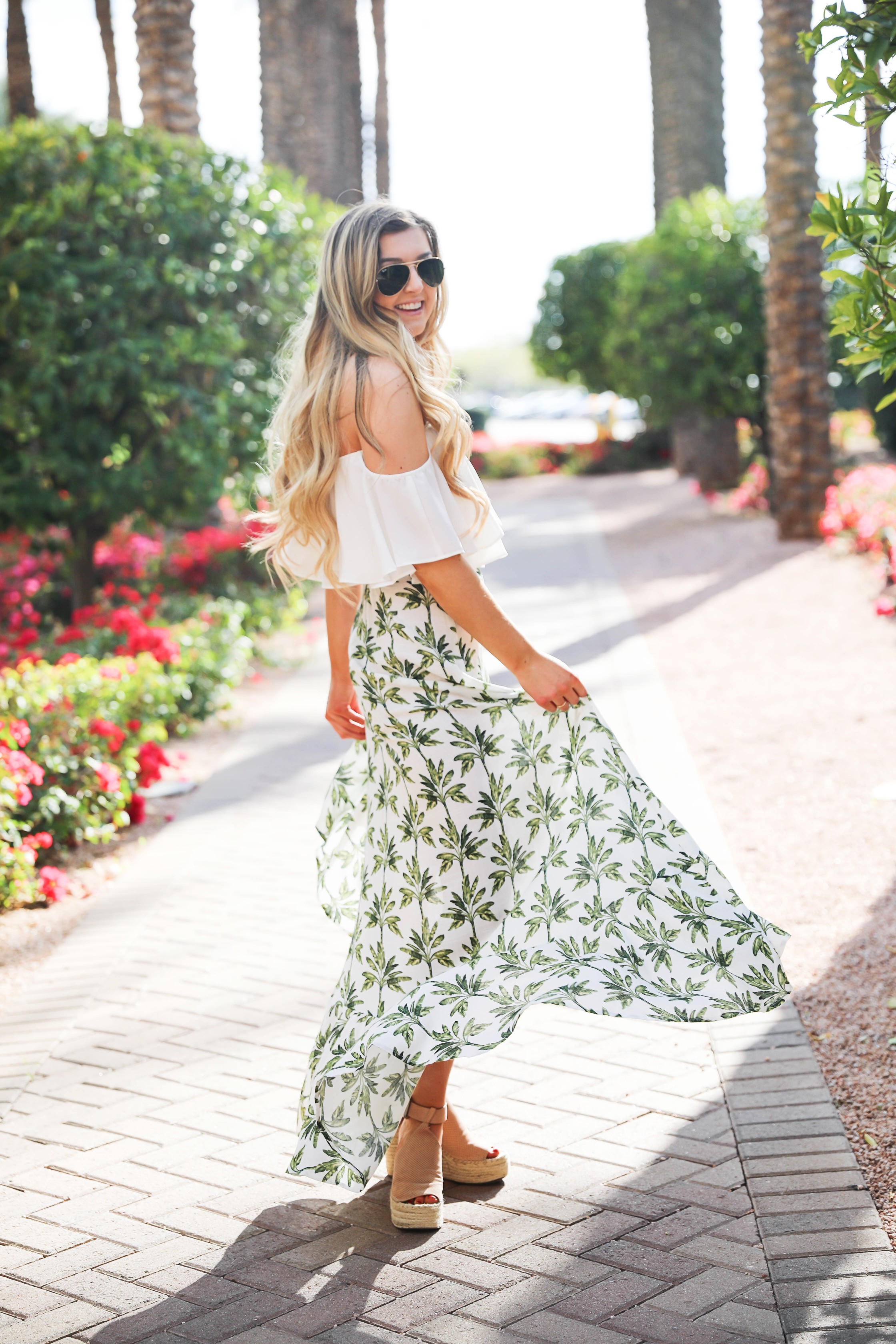 | Flowy Crop Top ( I am wearing a small) | Palm Skirt (I am wearing an x-small) | Wedges (in the color blush suede) | Sunglasses |
I usually don't take photos in direct sunlight so ignore the poor editing on some of these photos haha! Other than that, how cute is this look?! Like I said above, this skirt is to die for! Such a cute cut, I like how it ruffles in the front and shows a little leg!
I am going to do a few more "roundup" type posts before spring break so let me know what you want to see? I am definitely doing a swimsuit roundup because I have found so many cute ones! I can also do some more outfits, shoes, etc. though!
xoxo,
Lauren Emily Lindmark
Copyright © 2018 dailydoseofcharm.com