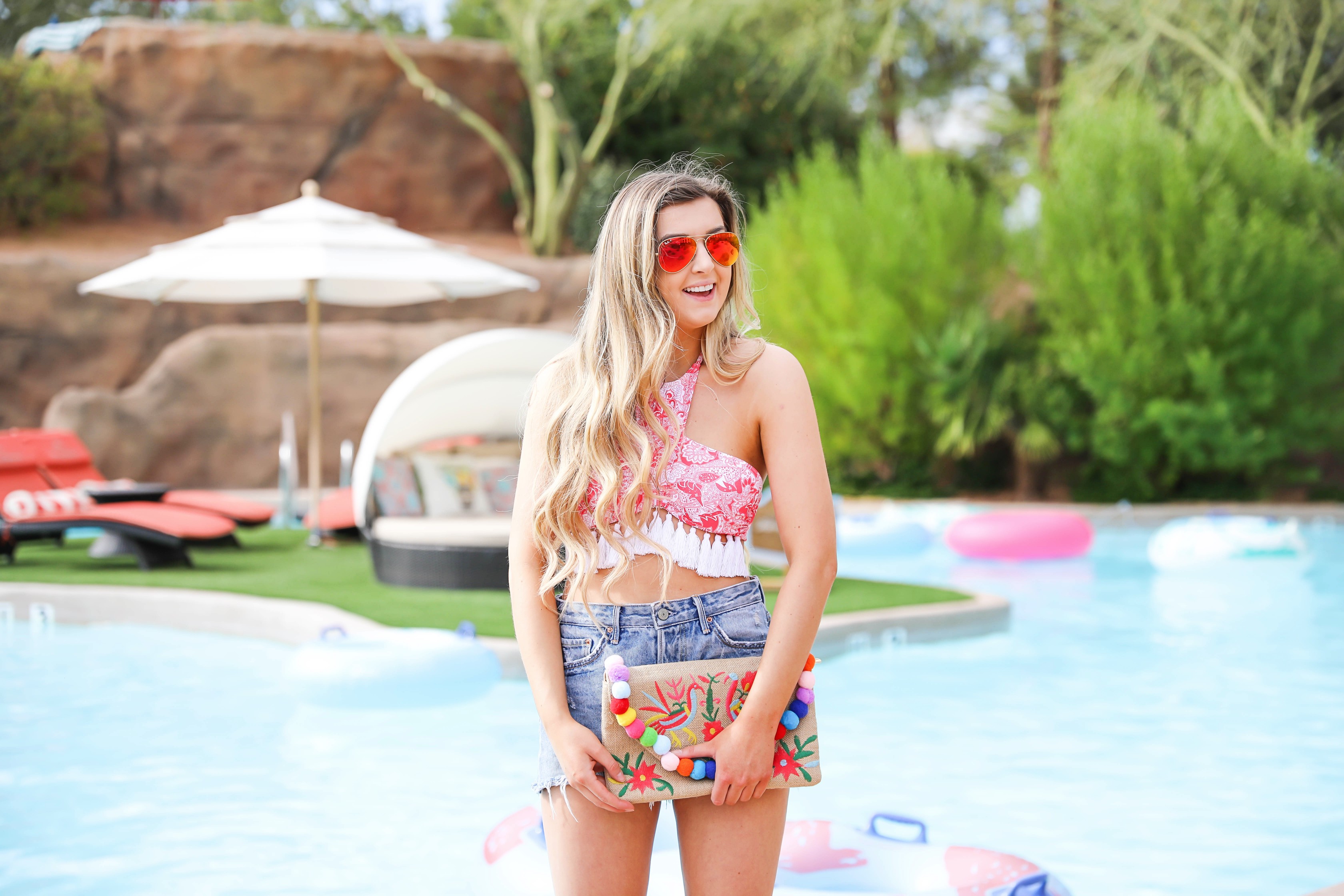 The Swimsuit you Need for Spring Break | Spring Break Week 2018 OOTD 📍 Scottsdale, AZ
Wahoo day four of Daily Dose of Charm Spring Break Inspo Week (going up a day late because of some technology issues so I am sorry)! If you've missed it, I have been sharing outfits everyday this week that are perfect for spring break! Check out day one, day two, and day three here. I am obsessed with today's post because how cute is this swim top?! Red Dress Boutique was nice enough to send this to me and it is my new favorite suit I own. The tassels are so cute, similar swimsuits to this that I have seen are SO expensive, but this one is such a good price! I threw on a pair of mom shorts with this top and grabbed my RDB clutch and sandals too!
I can't wait to wear this look again over spring break! I pretty much live in swimsuits when I am on vacations so I usually invest most of my "spring break shopping budget" into suits! I am going to announce where I am heading for spring break in tomorrow's post so make sure you check back for the final day of DDOC Spring Break Week! I have never been more excited for a trip in my life, I've never been to where we are going!
These were shot over the weekend in Arizona. The pool at the Kierland in Scottsdale is SO cute! These were taken right by the lazy river and there was a cute little sitting area in the middle of the pool that you can see behind me! My mom and I had to dodge all the kids floating down the river as we took these, I was so jealous of them because it looked like so much fun!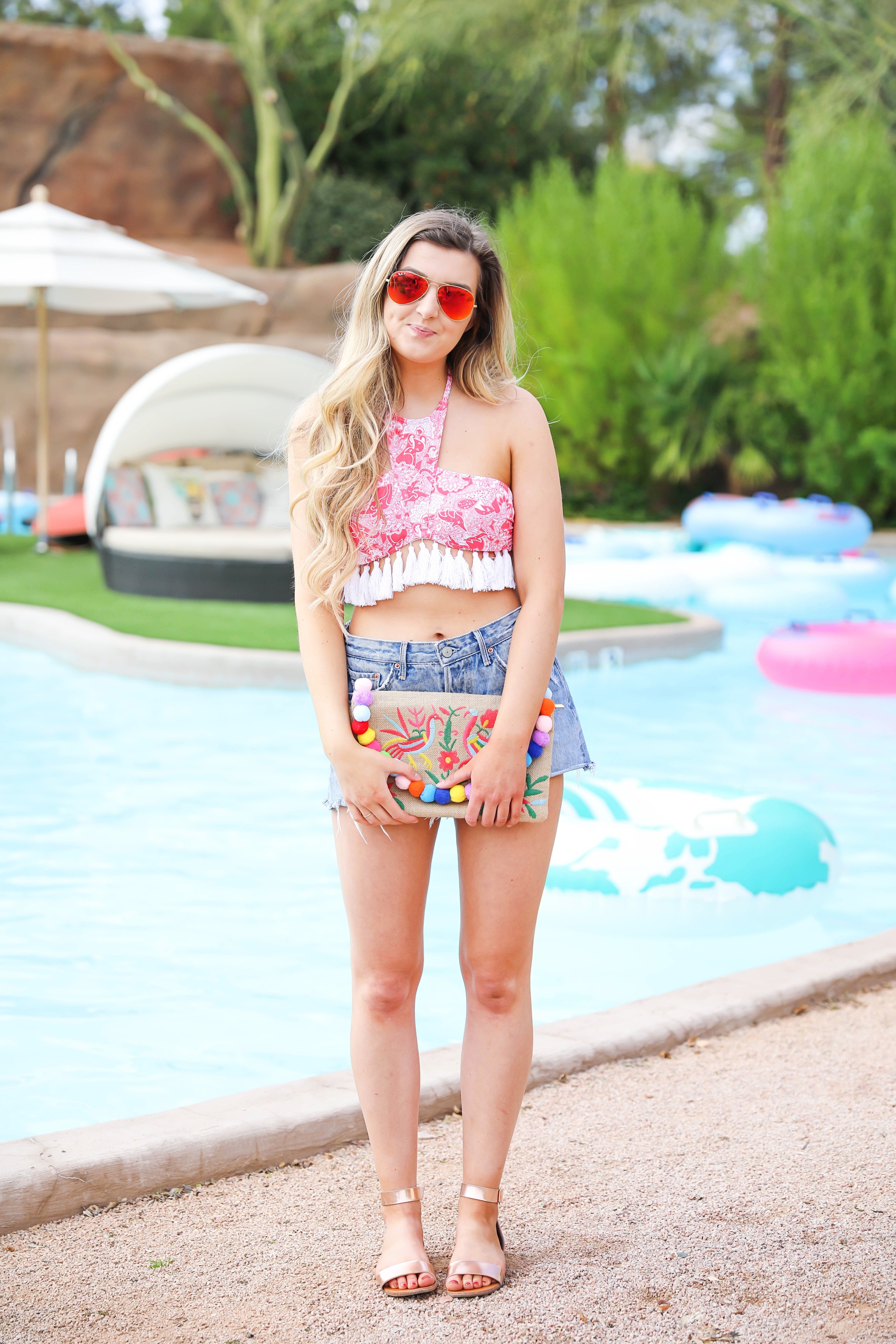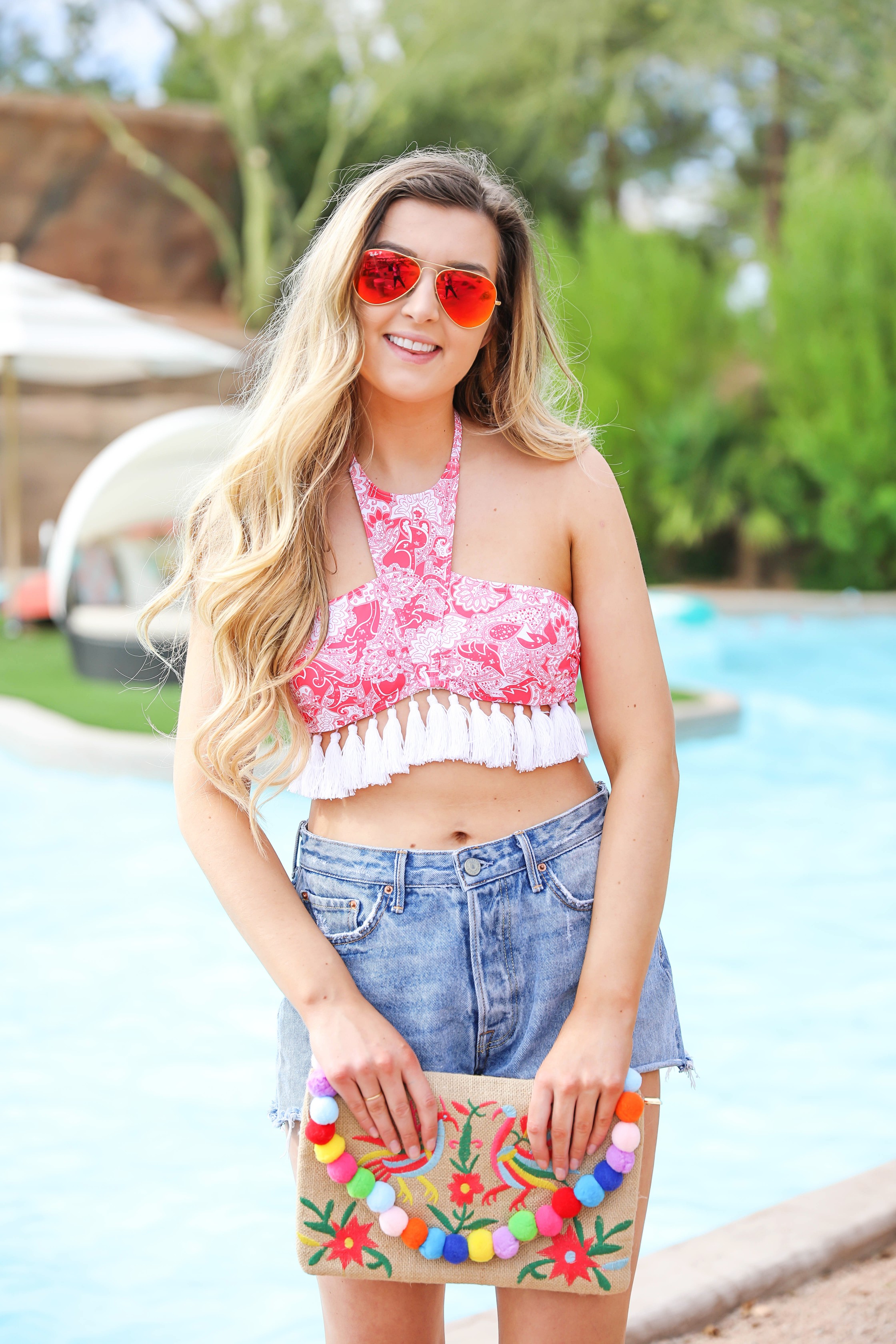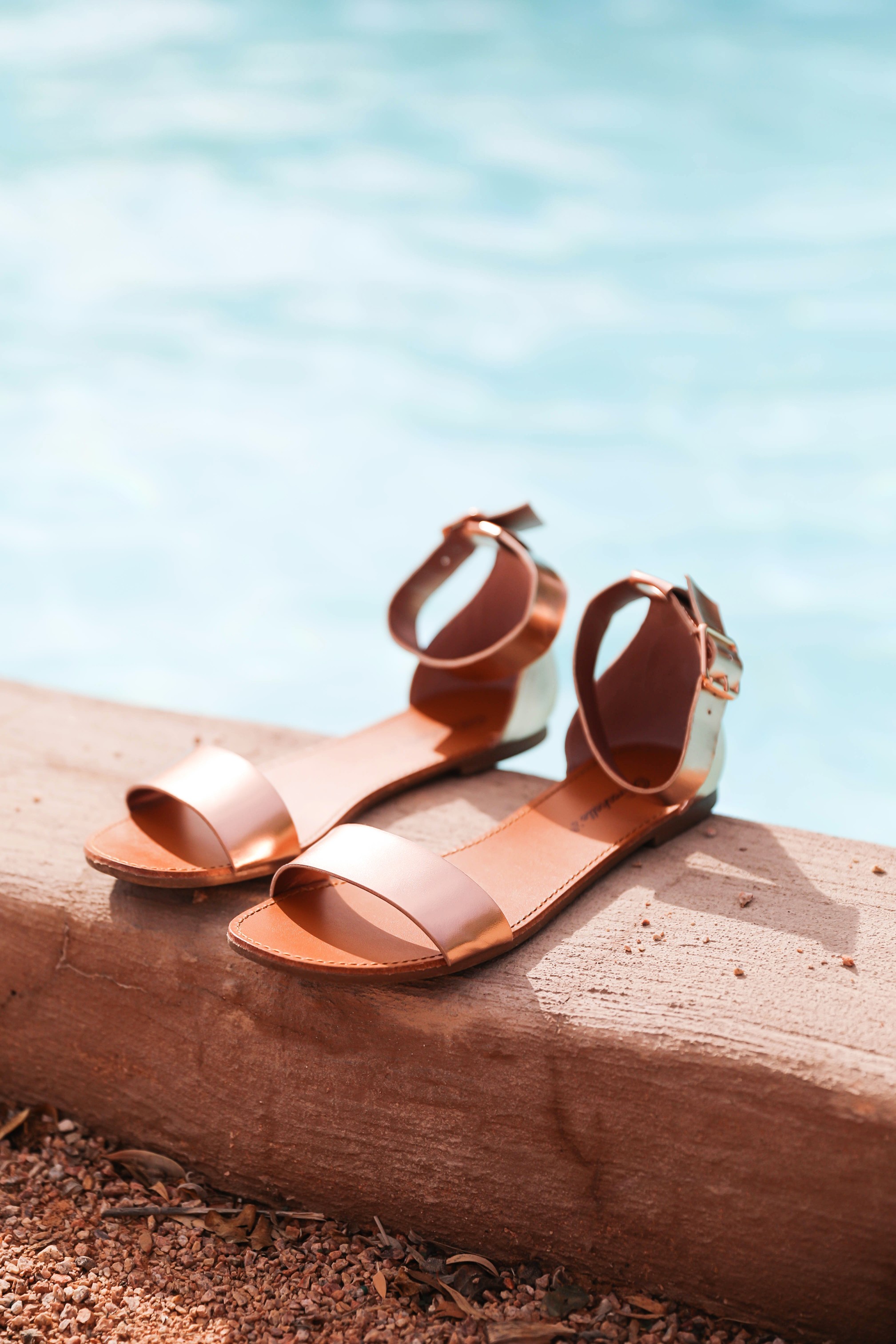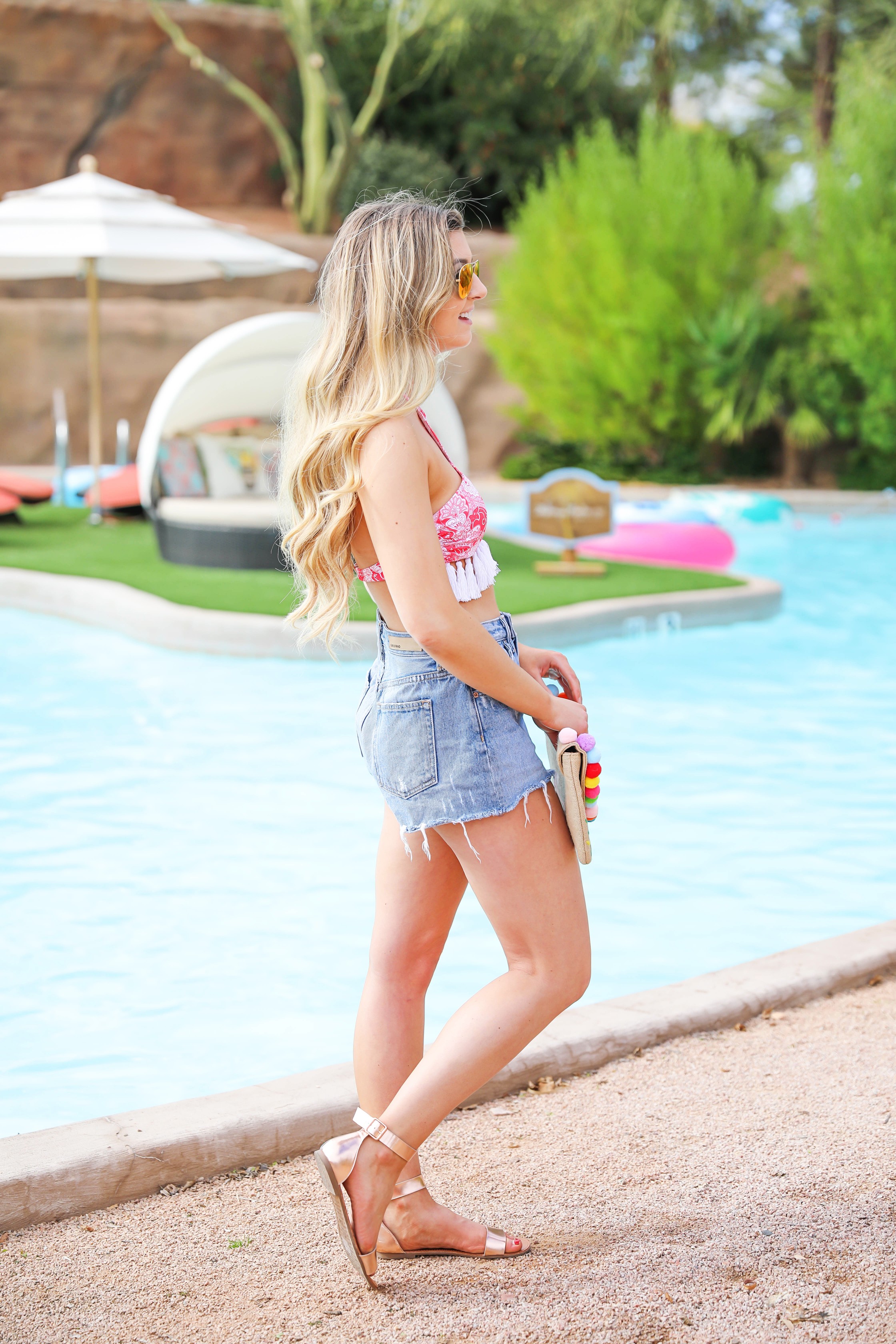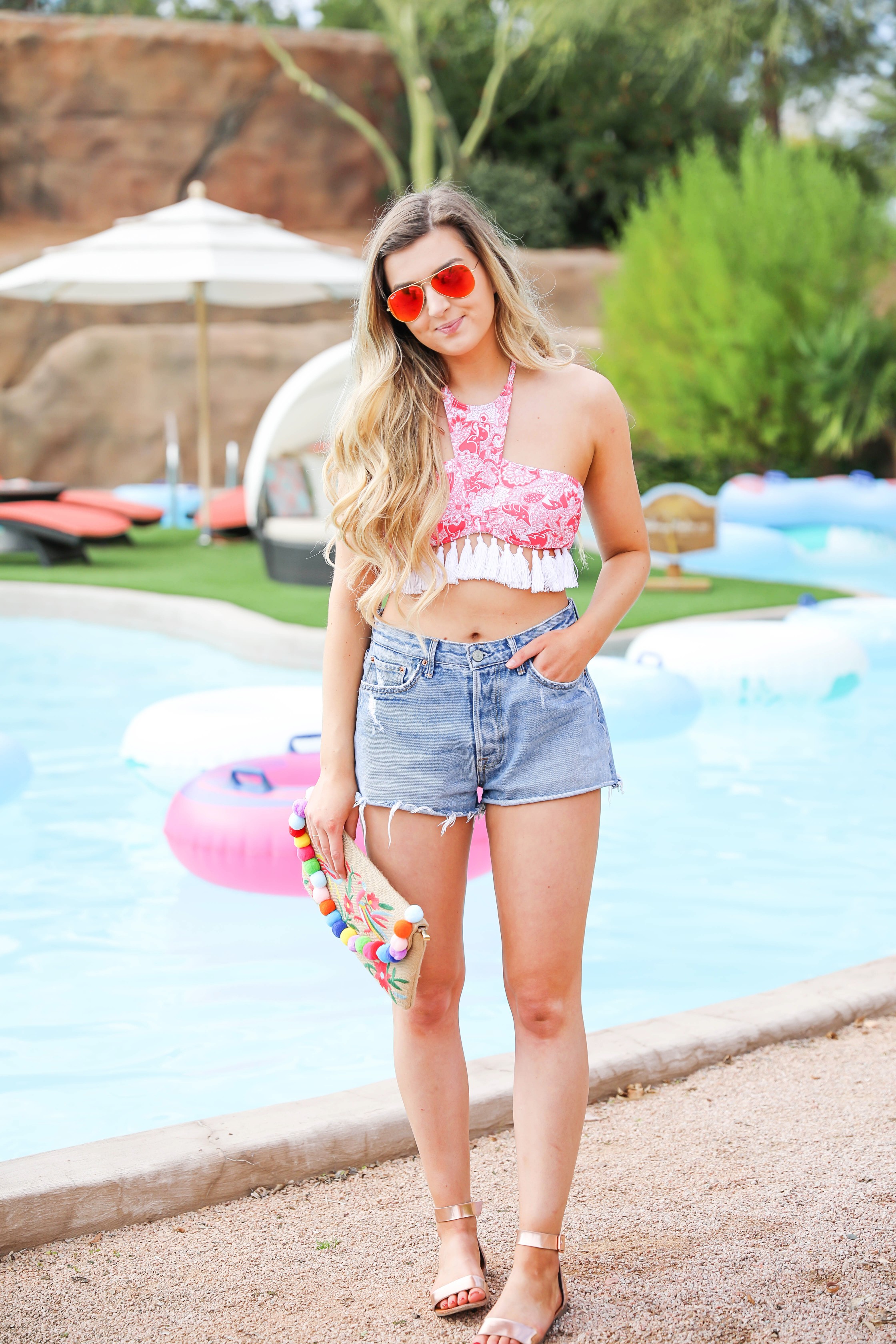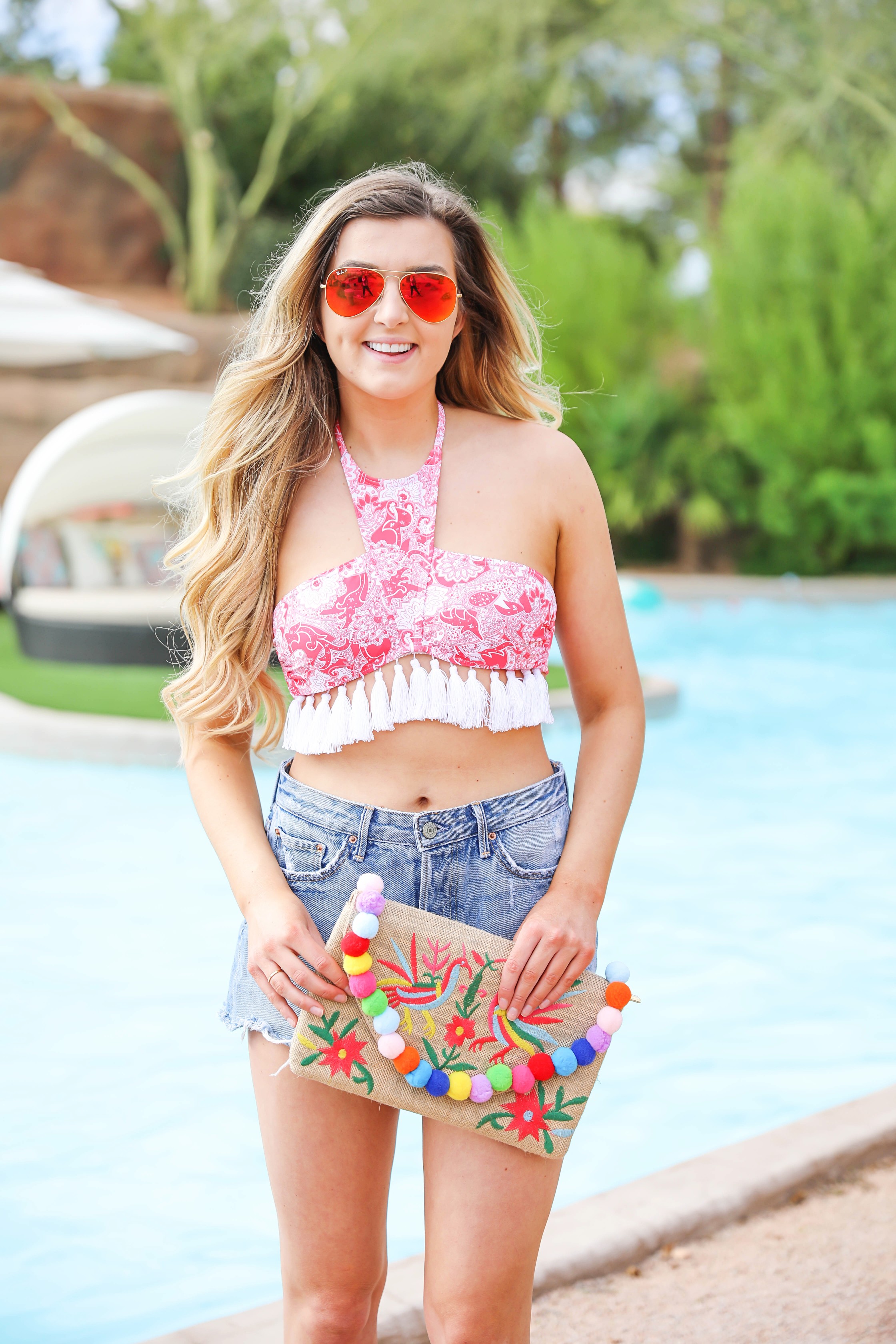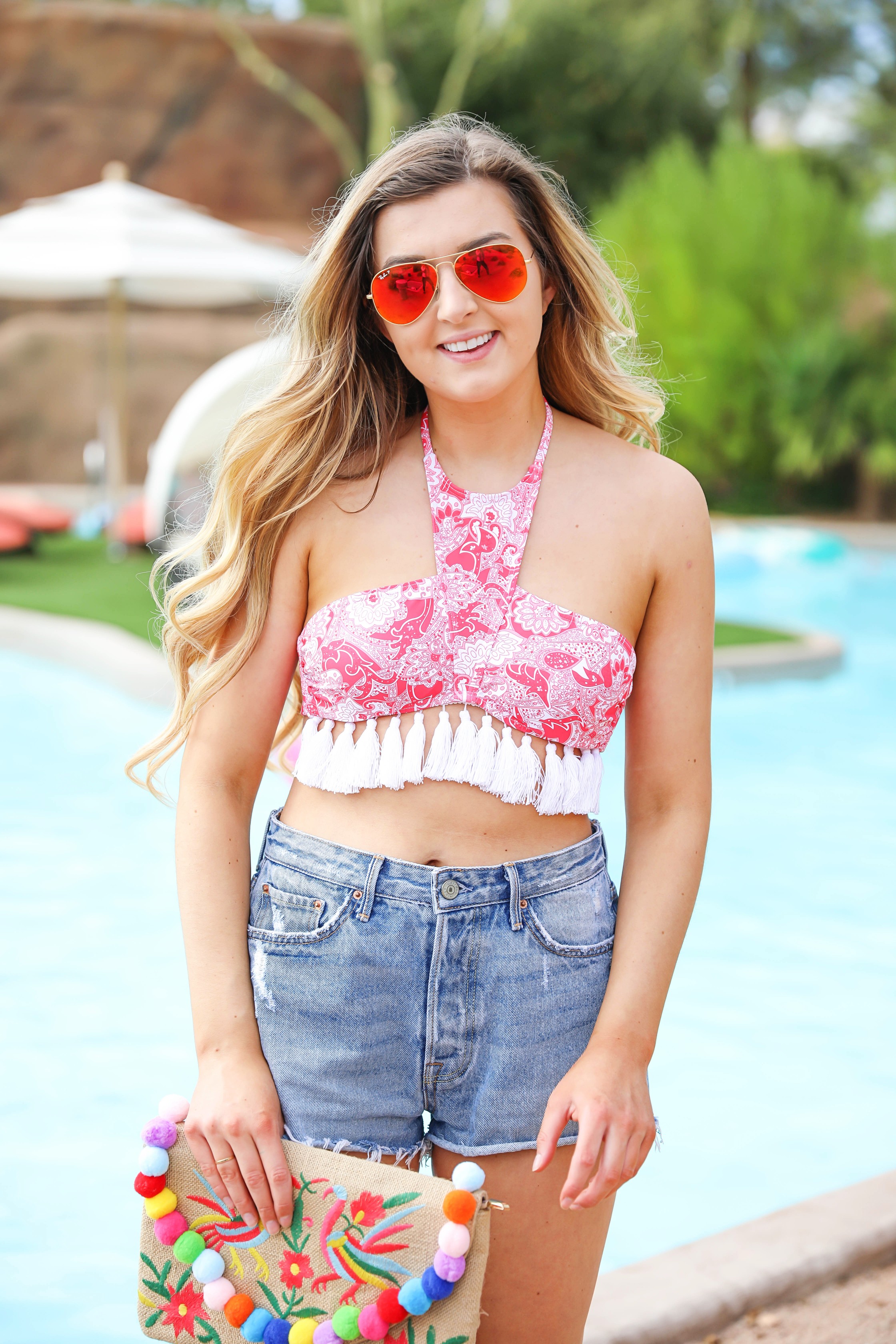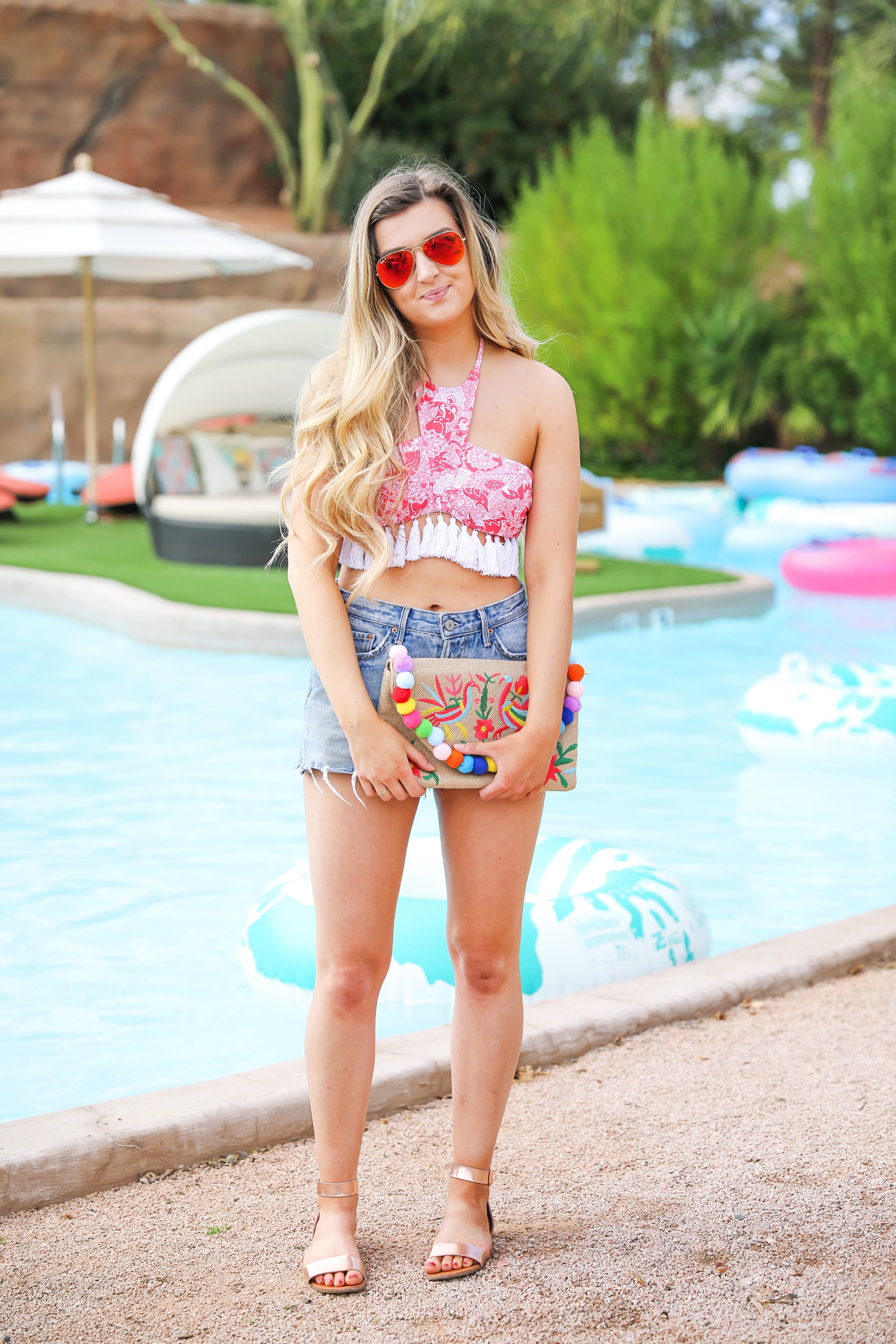 I wanted to roundup some more of my favorite suits right now, but my computer is being weird and it's taking way too long (which is why this post is going up today and not yesterday). I am going to do a full roundup soon though so don't worry! By the way Target is having a buy one get one sale on suits right now and there are so many cute ones!
xoxo,
Lauren Emily Lindmark
*c/o stands for "courtesy of." Red Dress Boutique was generous enough to send me this outfit, however, all opinions are my own and this post is not sponsored.
Copyright © 2018 dailydoseofcharm.com