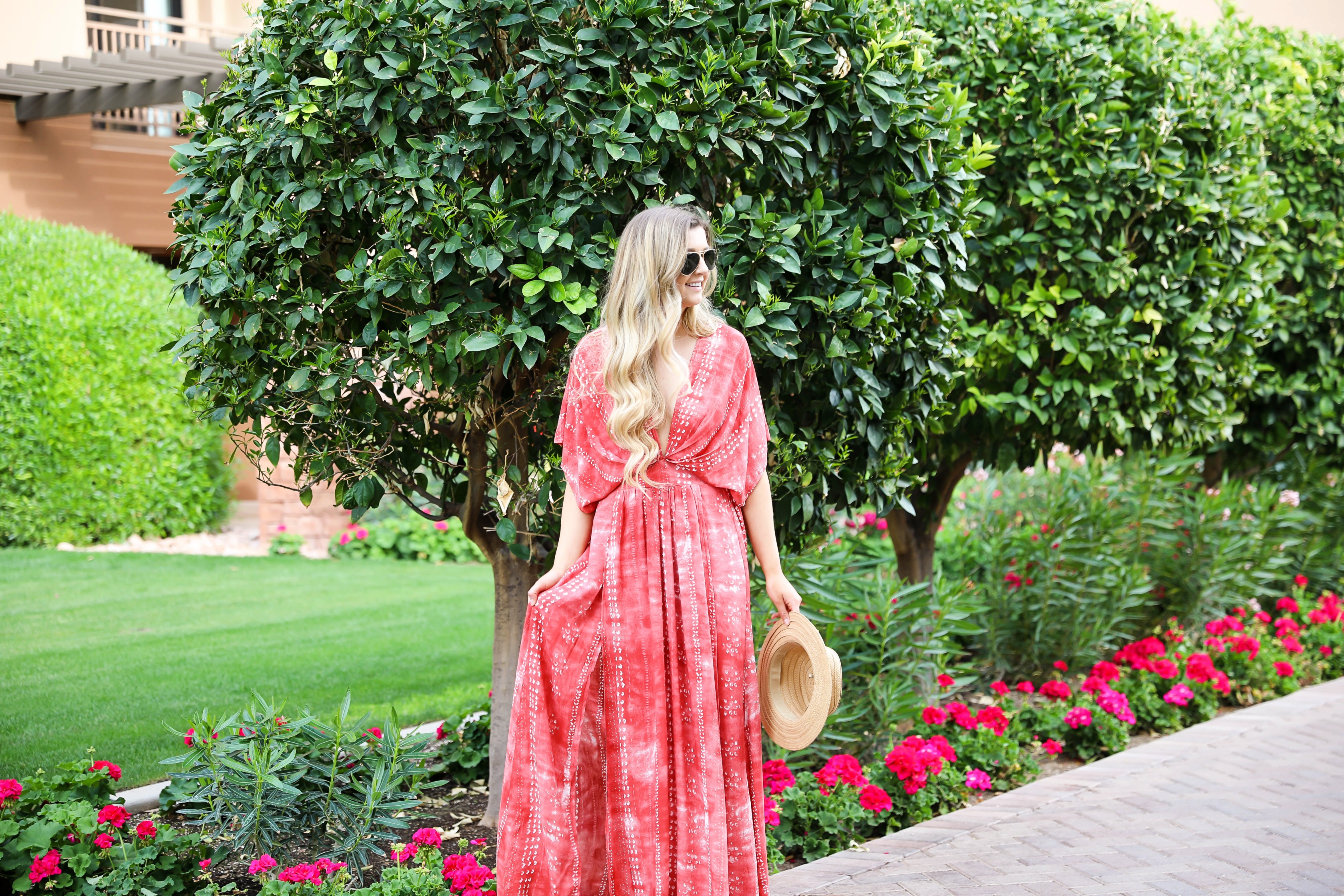 A Full Week of Spring Break Inspiration | Spring Break Week 2018 OOTD
I'm baaack! After a much needed break last week I feel like I am finally back on my blogging game. I spent this last weekend in Scottsdale, Arizona and I always get so inspired on trips! We spend some time here every February because my little sister shows Arabian Horses and there is a huge show here every year. I never get tired of this weather! My best friend since middle school, Emily, goes to ASU so it's always fun to see her, I totally understand why she moved down here because I love it! The nice temperatures, pretty mountains, breathtaking sunsets – you can't beat it!
Last year when I came I shot a ton of fun blogpost and I decided to do the same this year! Since the weather is so nice and the scenery is so "summery" I decided to shoot a full week's worth of Spring Break clothing! My family loves going on tropical spring break trips so I always have a blast shopping for cute, beachy outfits! This whole week on Daily Dose of Charm will be dedicated to Spring Break inspired looks and I am really excited to share to them with you! To kick it off, this first look is an adorable tie dye maxi dress!
I have noticed that plunging necklines are super in this season! I never really wore anything like this because, to be honest, I don't have huge boobs haha! So I felt like things like this just made me look more flat-chested. However, I now have this dress and another romper you are going to see later this week that both have these deep v-necks and I love them now! The pattern on this dress is so pretty and I love how the top is slouchy, but the middle is fitted! Plus there are these long slits up the legs that make the dress airy and whimsical feeling! I just wanted to twirl around in this dress all day haha!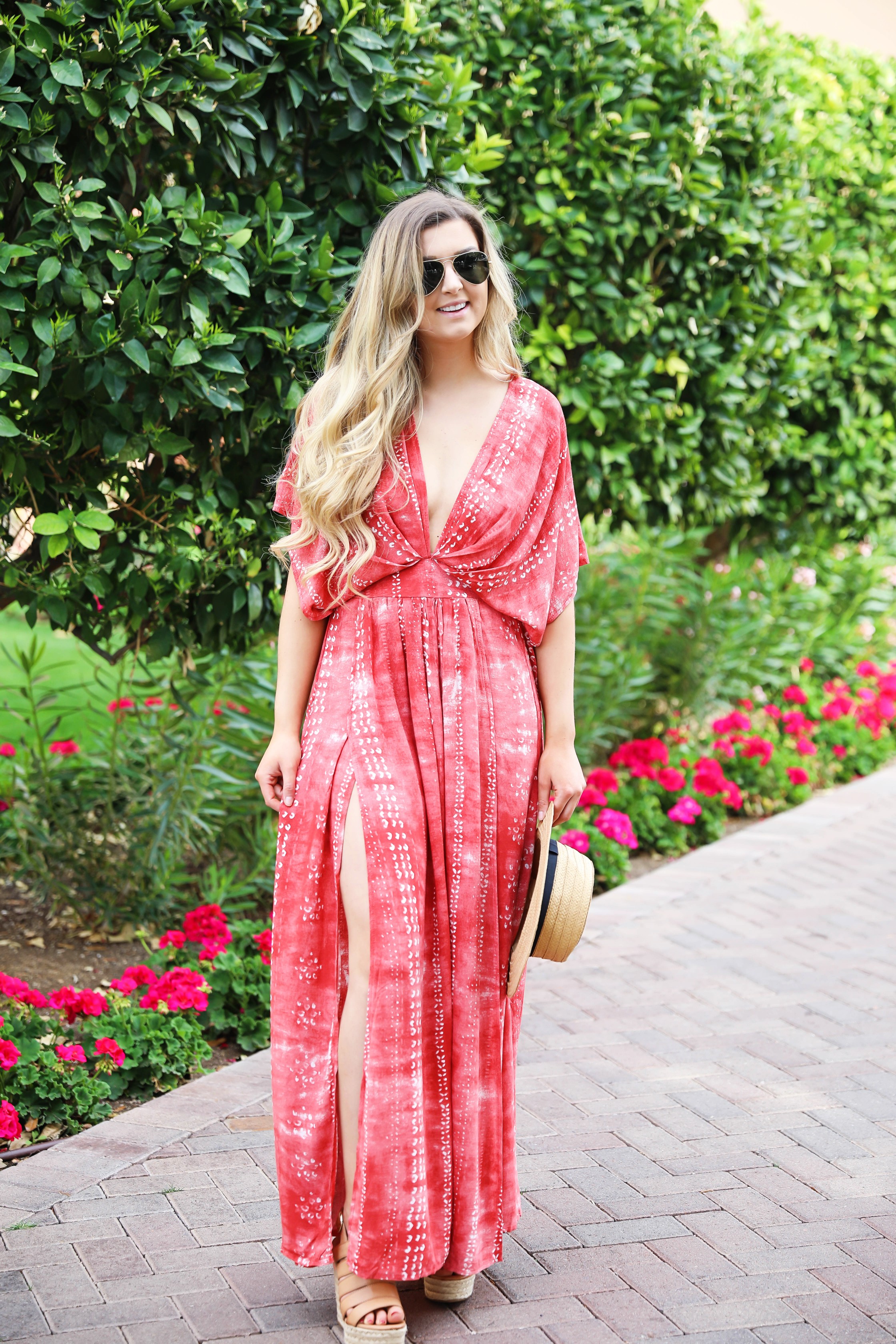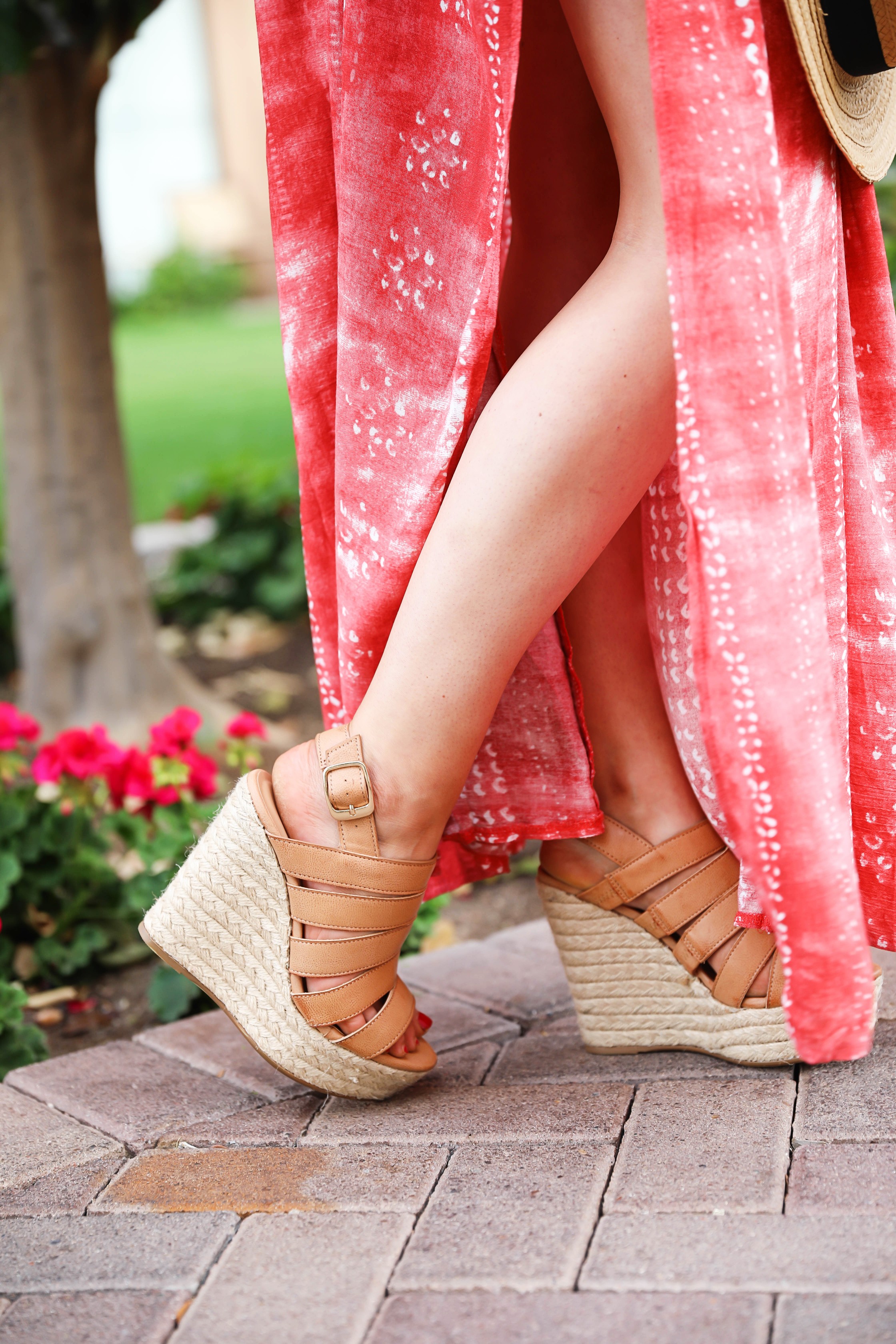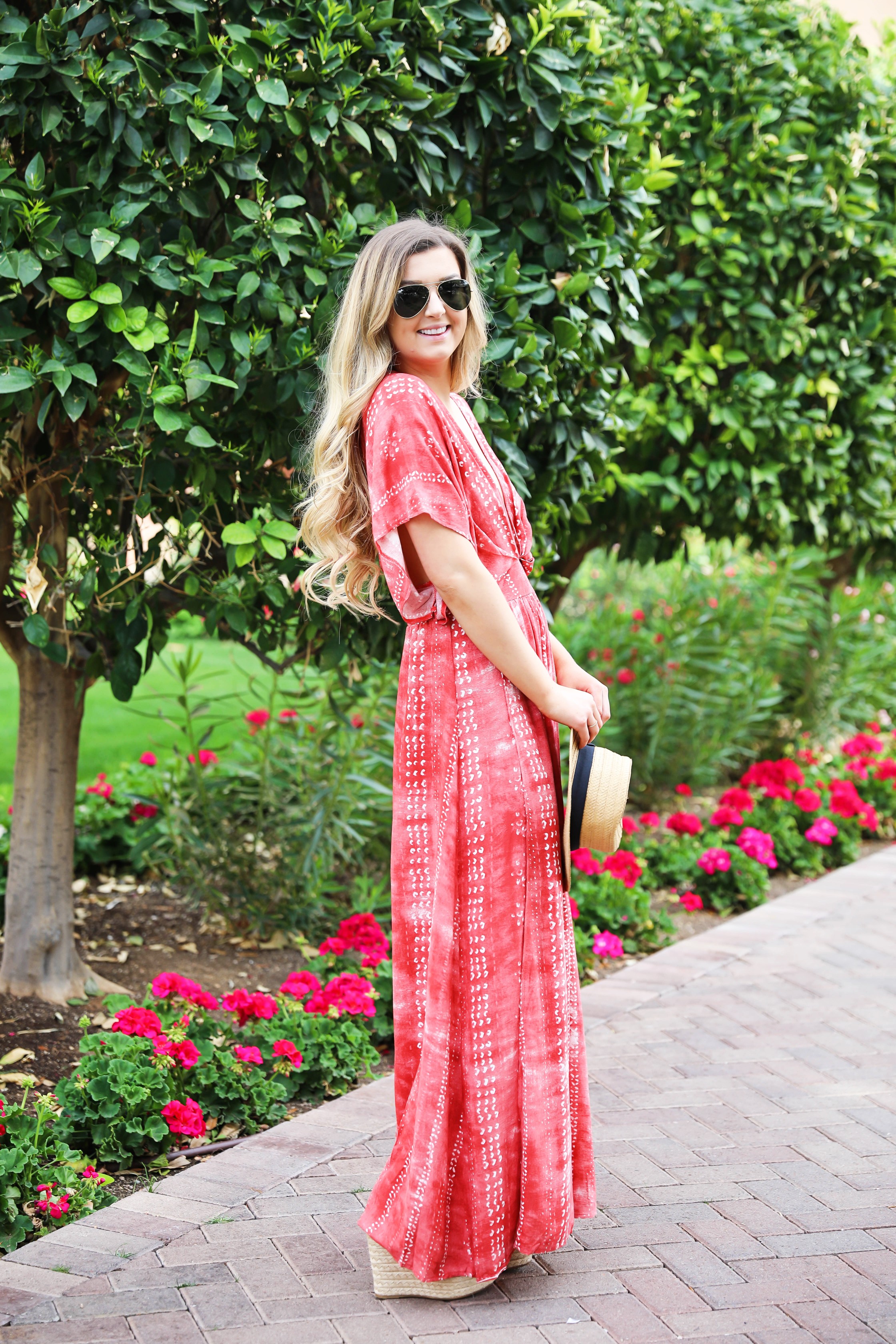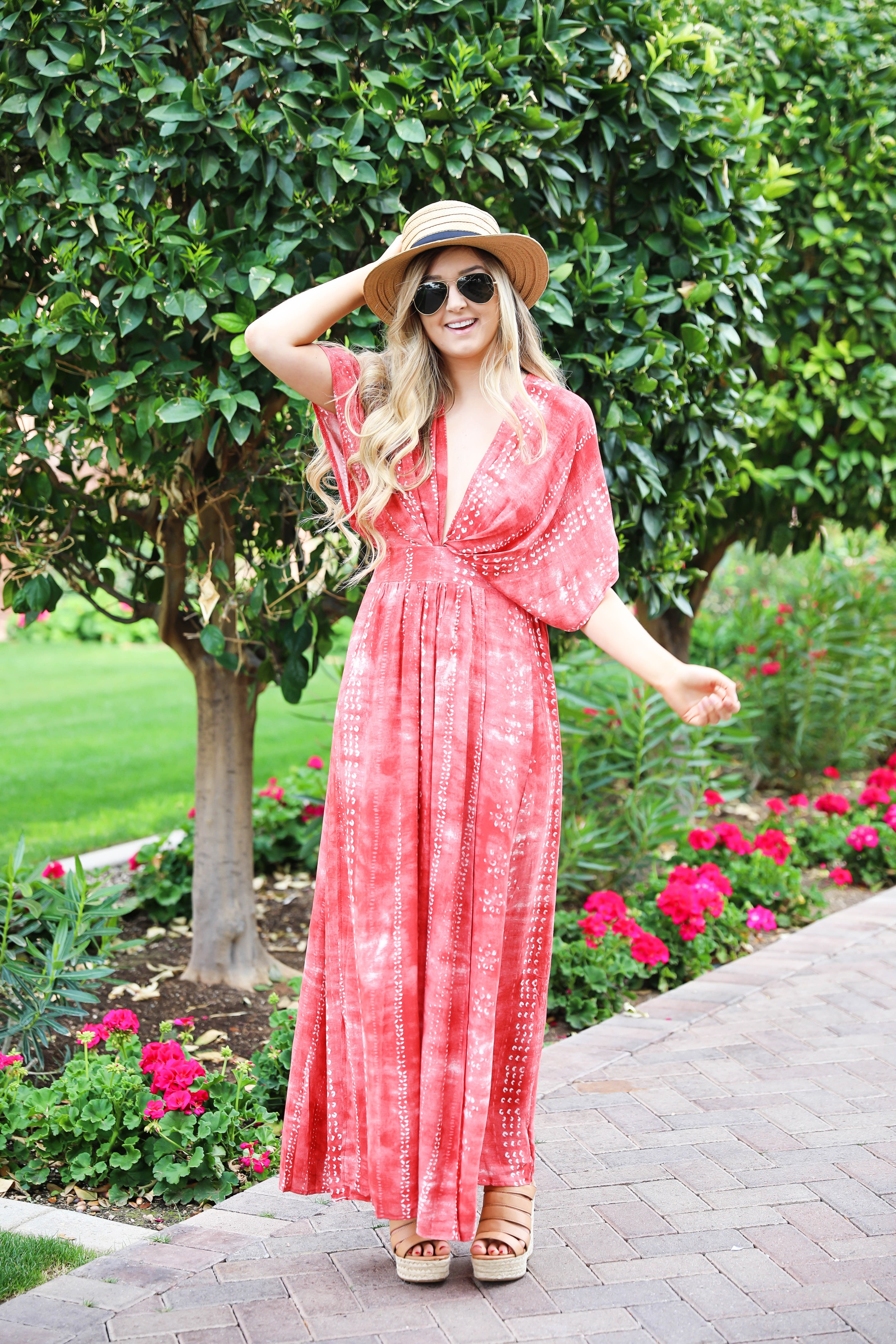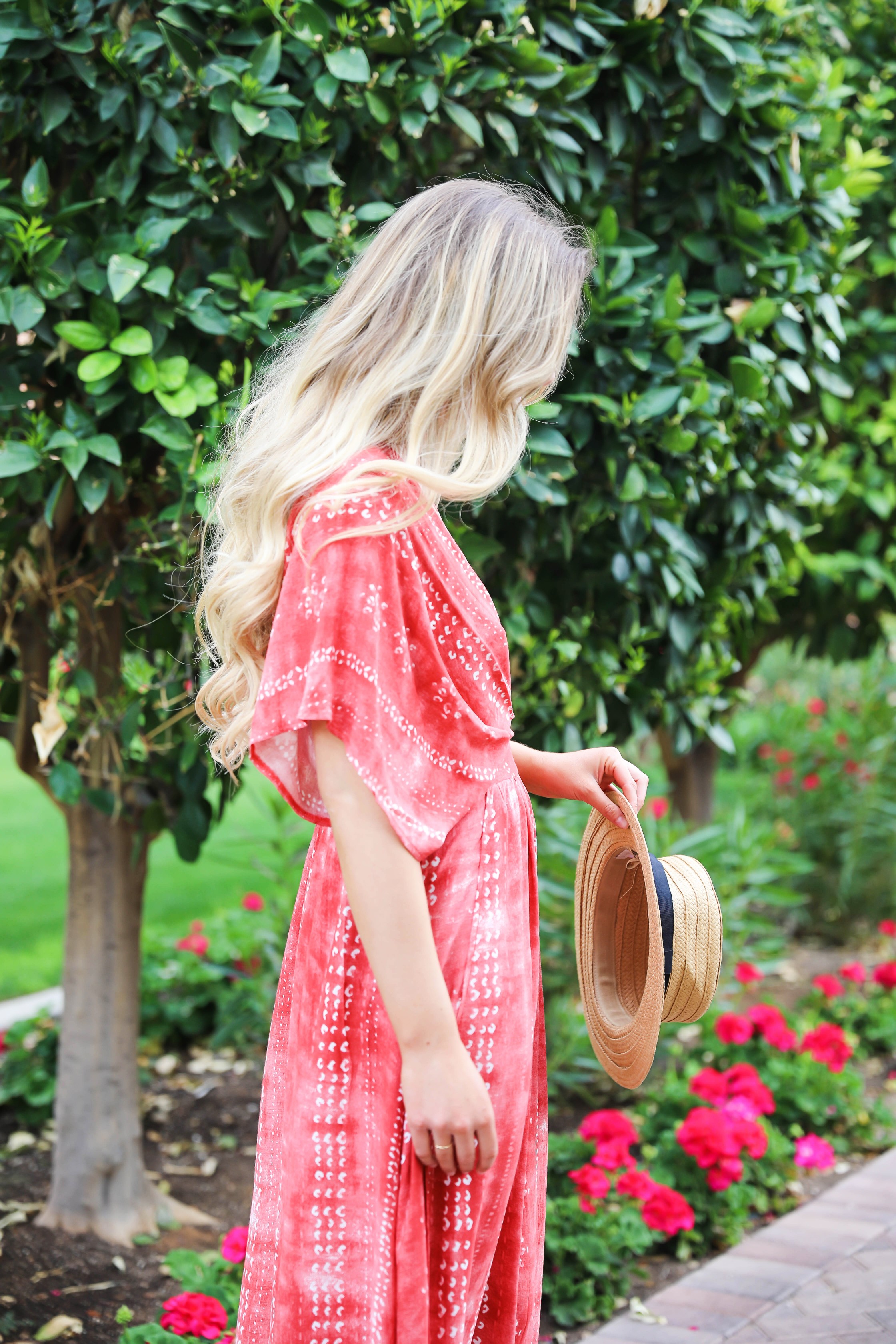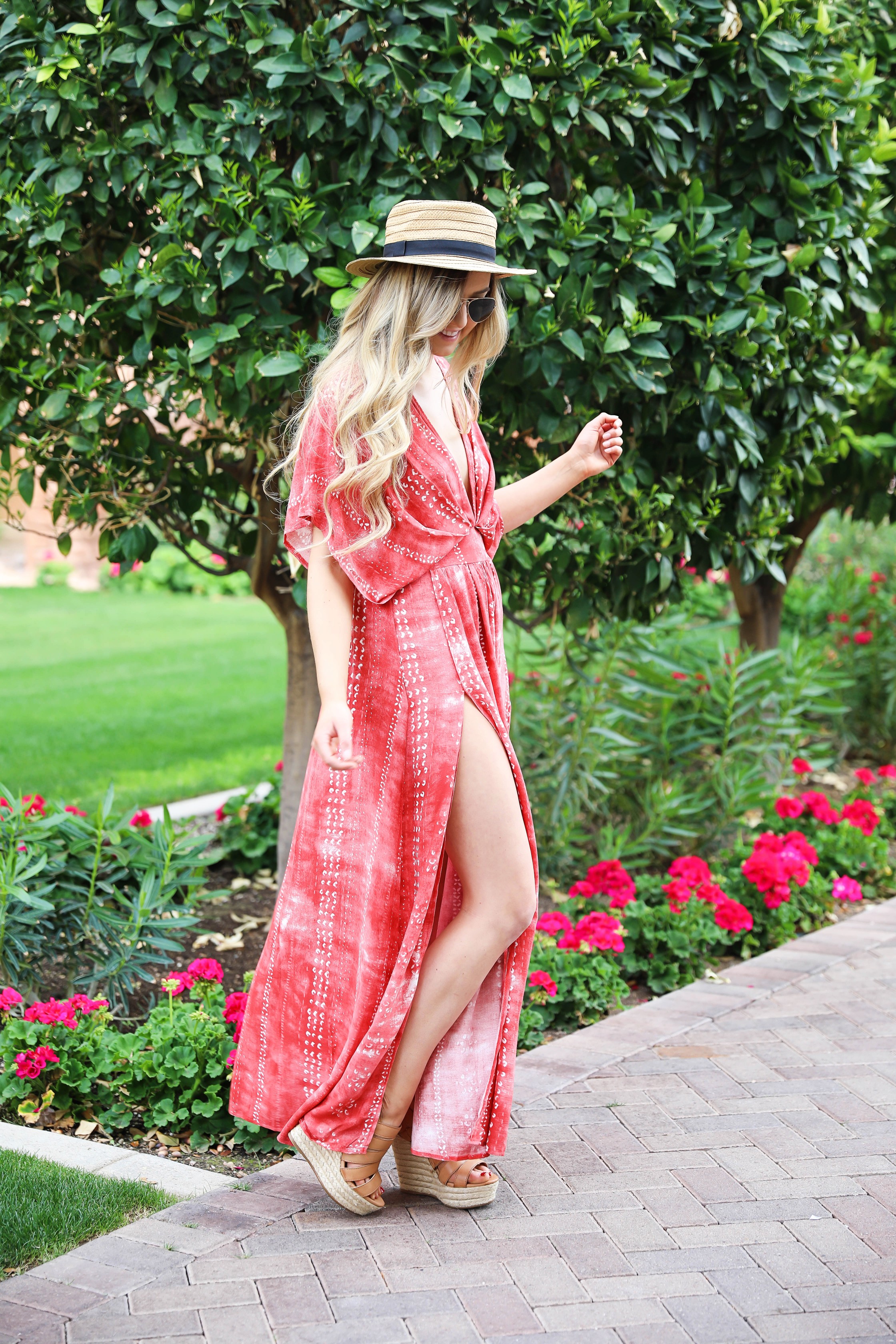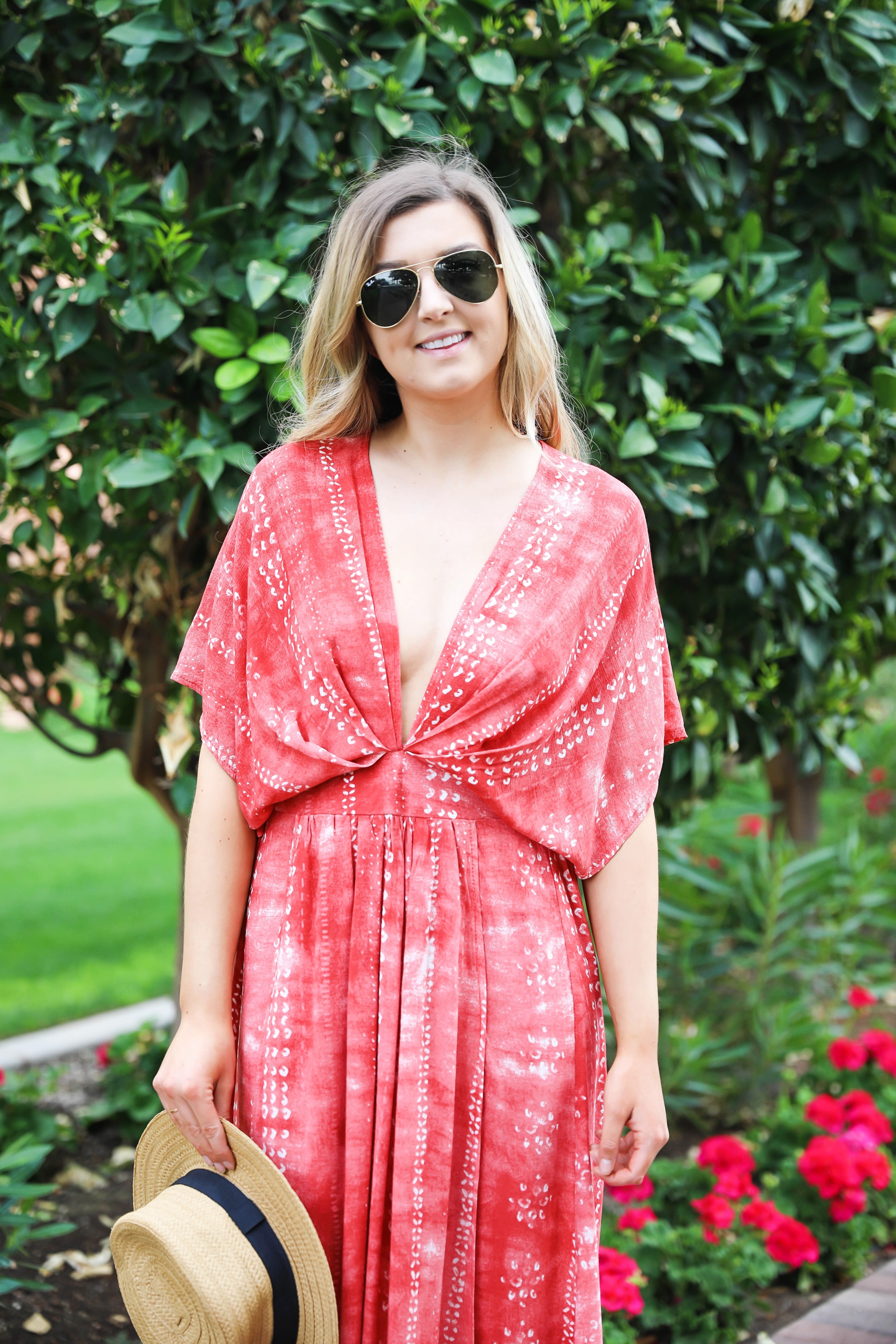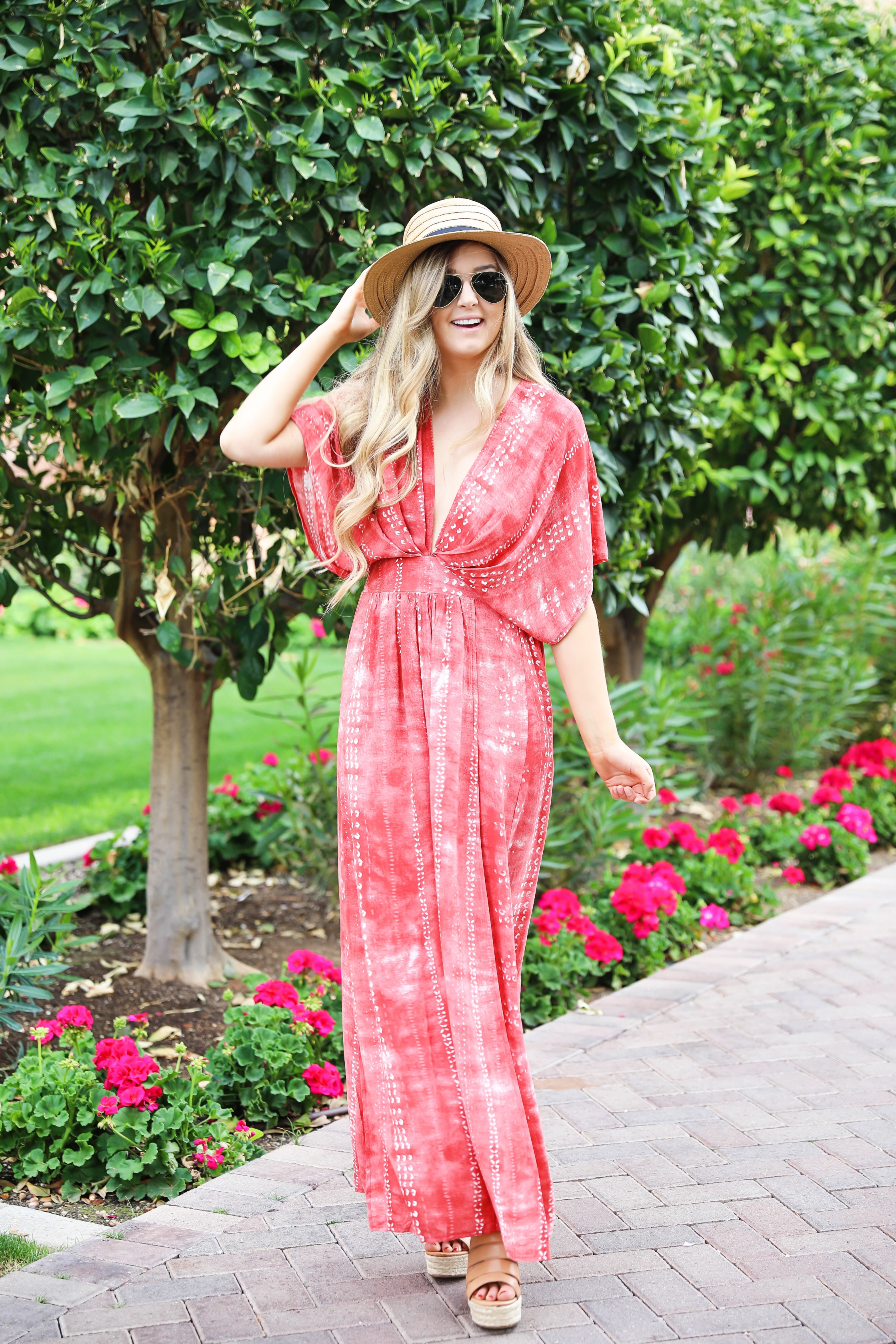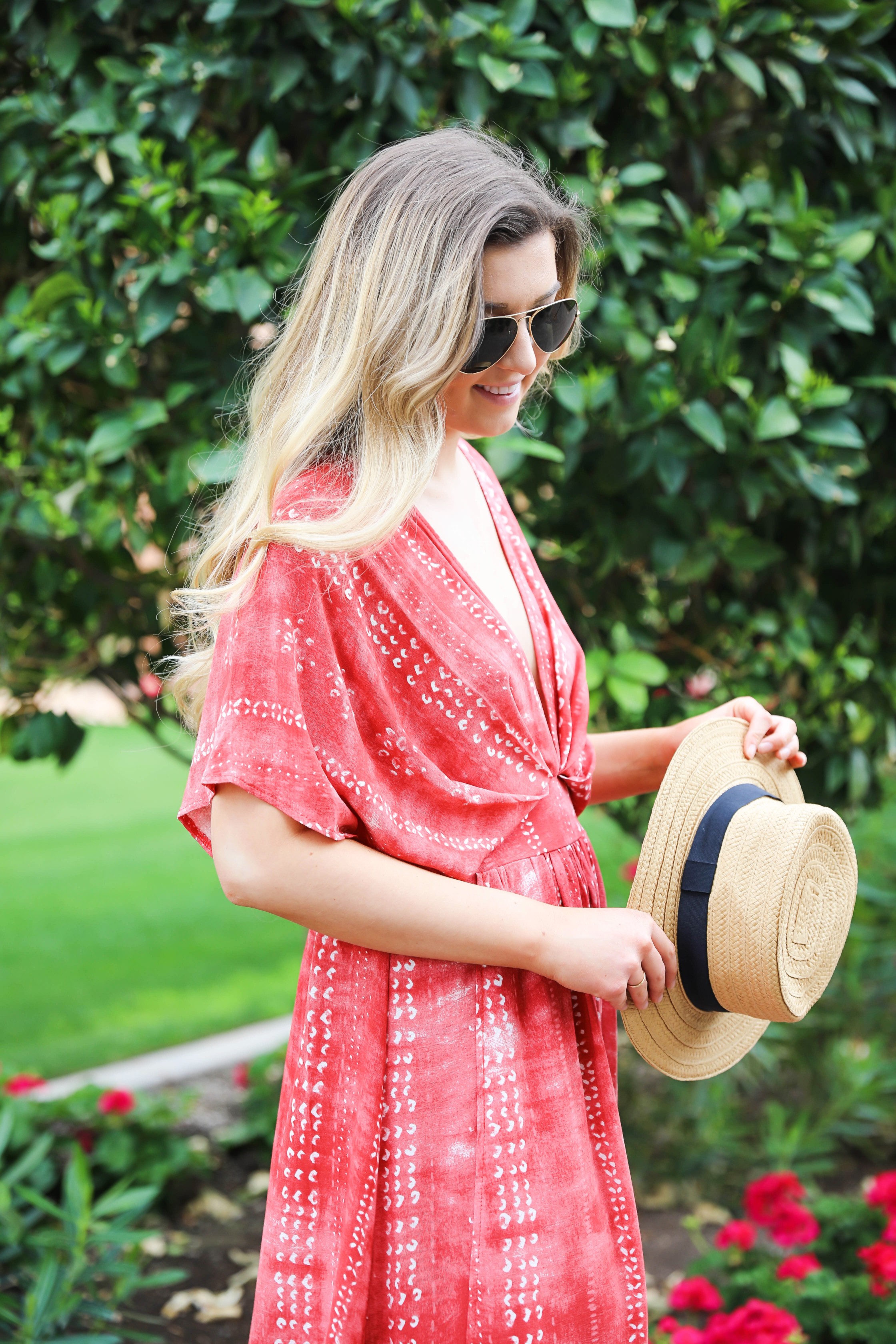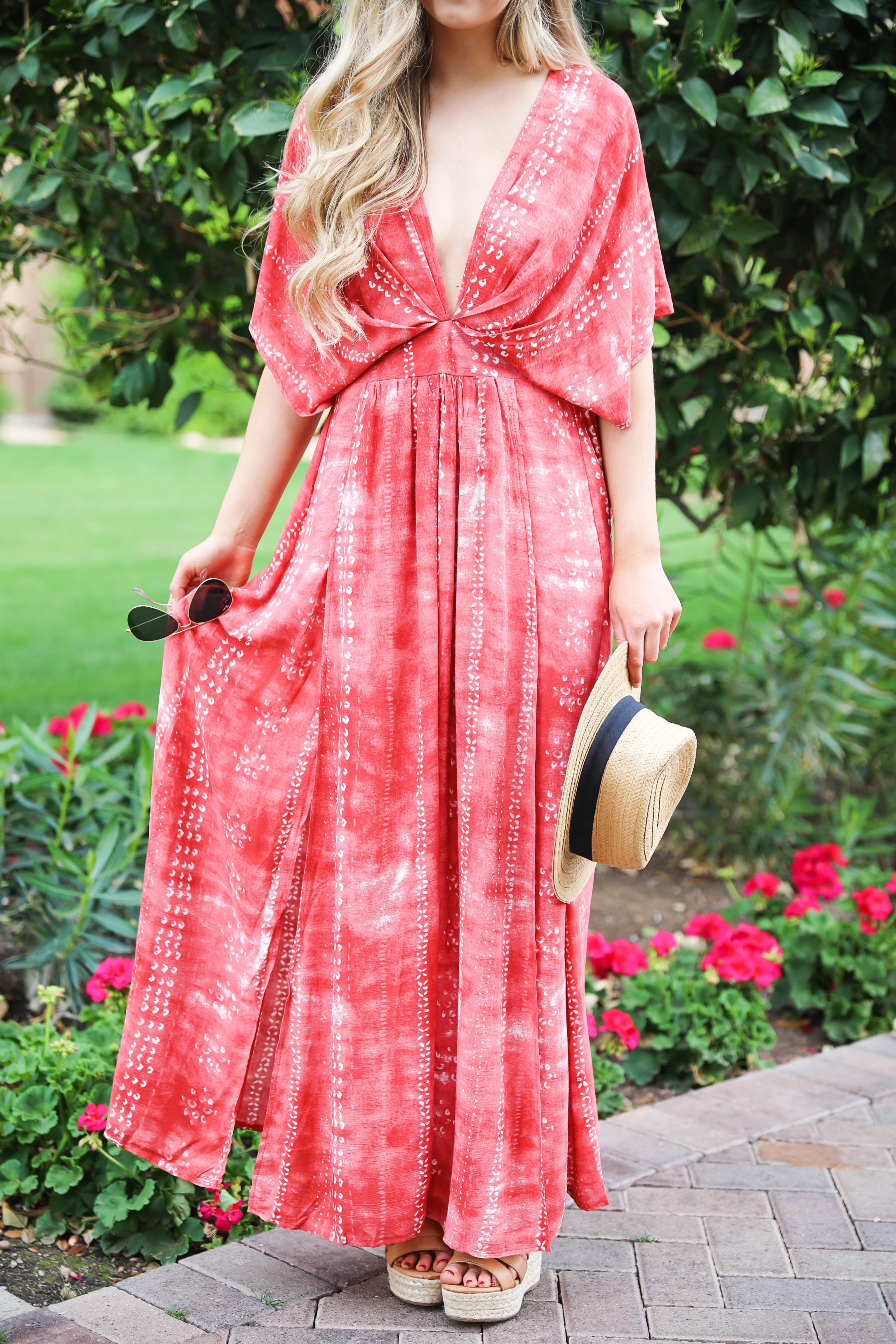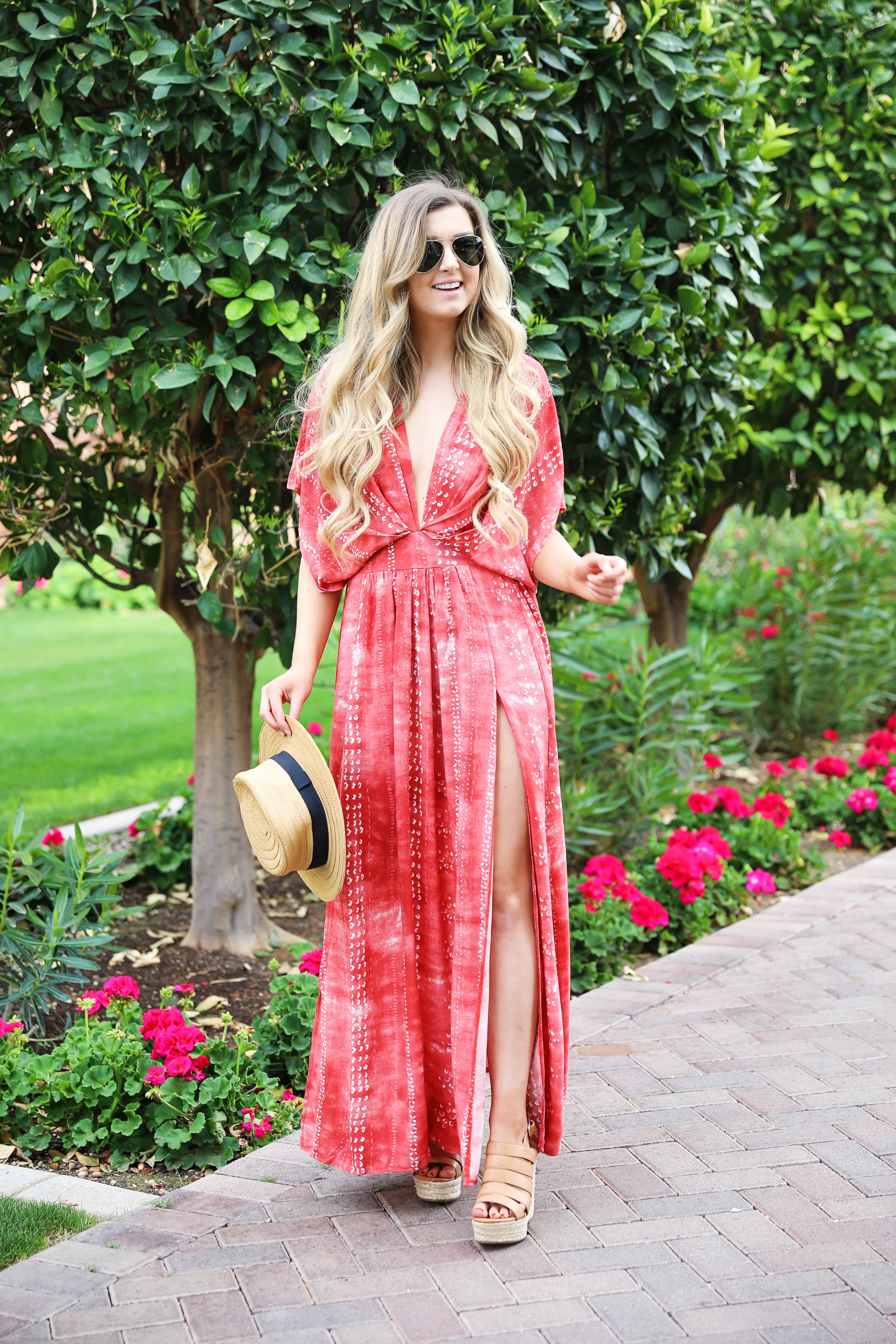 I paired the dress with this cute boater hat that I have had since last summer (I linked a similar one above). This hat is a go-to for me because I love the shape and style! Red Dress Boutique was nice enough to send me these wedges the other day and I think they are perfect for spring break getaways (or even just a night out at home)!
I am typing this post on Sunday night, I am sitting in my hotel and I reaaaally need to pack because I leave tomorrow – but I don't want to haha! We'll see if I end up packing tonight or if I just get lazy and do it in the morning. Wish me luck!
I hope you all have an amazing Monday! Get ready to kick ass on this week ahead!
xoxo,
Lauren Emily Lindmark
*c/o stands for "courtesy of." Red Dress Boutique was generous enough to send me these wedges, however, all opinions are my own and this post is not sponsored.
Copyright © 2018 dailydoseofcharm.com