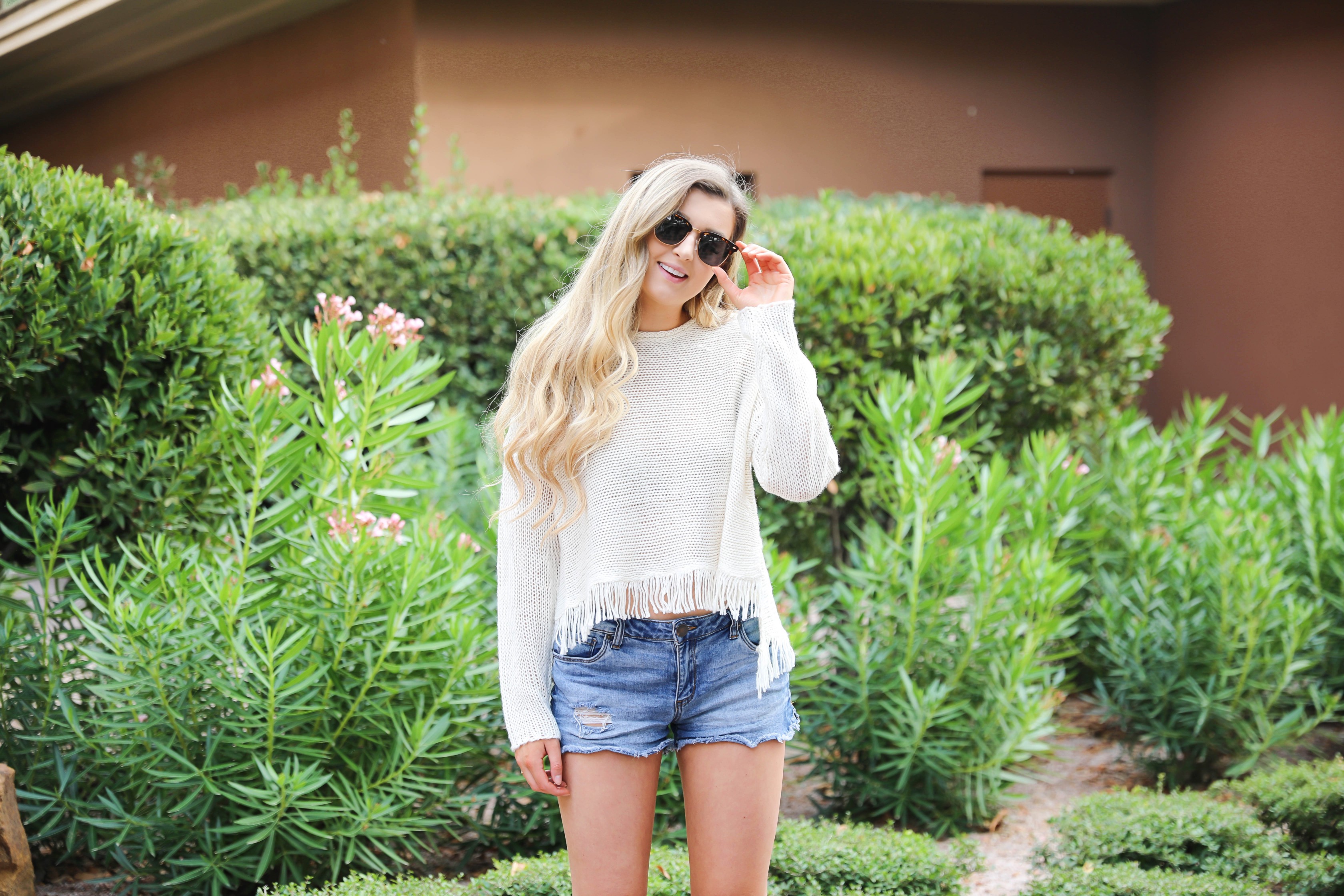 Answering 46 Questions About Me! | Spring Break Week 2018 OOTD + Roundup 📍 Scottsdale, AZ
Remember when everyone had a Tumblr and you would play that game where you repost a series of questions and people would DM you numbers to answer? I was just thinking about that and missing it so I decided to go back and find a post on Tumblr like that and answer all the questions! I love getting to know the bloggers I follow so I hope you all enjoy this post about me, if you are a blogger feel free to do this on your blog too!
P.S. I'll be talking more about this cute sweater & spring break inspo below as well as linking this outfit so make sure to scroll down for details!
1. Who was the last person you held hands with?
My little sister last weekend haha!

2. Are you outgoing or shy?
I am pretty shy, but I have been trying to put myself out there more and I've been doing a pretty good job if I do say so myself!

3. Who are you looking forward to seeing?
My best friend since middle school is coming home this weekend and I can't wait to see her!

4. Are you easy to get along with?
I'd say so! I have always been that girl that can be friends with anyone!

5. If you were drunk would the person you like take care of you?
I think so!

6. What kind of people are you attracted to?
If you can make me laugh and are easy going!

7. Do you think you'll be in a relationship two months from now?
No idea, whatever God has planned!

8. Who from the opposite gender is on your mind?
😉

9. Does talking about sex make you uncomfortable?
Weirdly no!

10. Who was the last person you had a deep conversation with?
Probably my roomie, Mariah!

11. What does the most recent text that you sent say?
"Have a safe flight, love you❤️"

12. What are your 5 favorite songs right now?
The Middle by Zedd, Maren Morris, & Grey
Never be the Same by Camila Cabello

13. Do you like it when people play with your hair?
UM YES! It's the best!

14. Do you believe in luck and miracles?
Absolutely, I am so lucky for the life I have so how could I not!

15. What good thing happened this winter?
I moved in with my best friend!

16. Would you kiss the last person you kissed again?
Haha probably not, he was cute though!

17. Do you think there is life on other planets?
I feel like there has to be! The universe is huge!

18. Do you still talk to your first crush?
No, I don't even remember my first crush haha!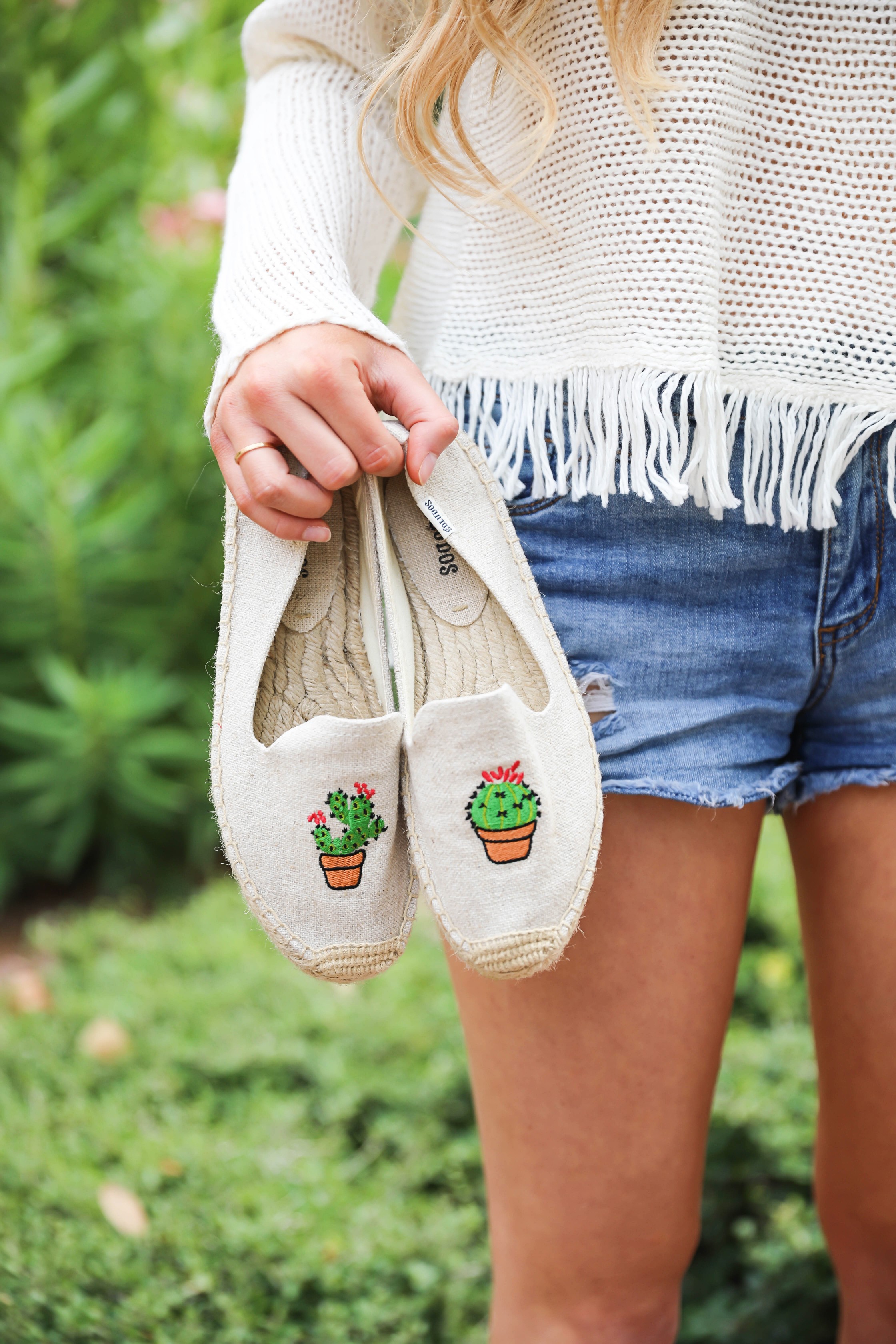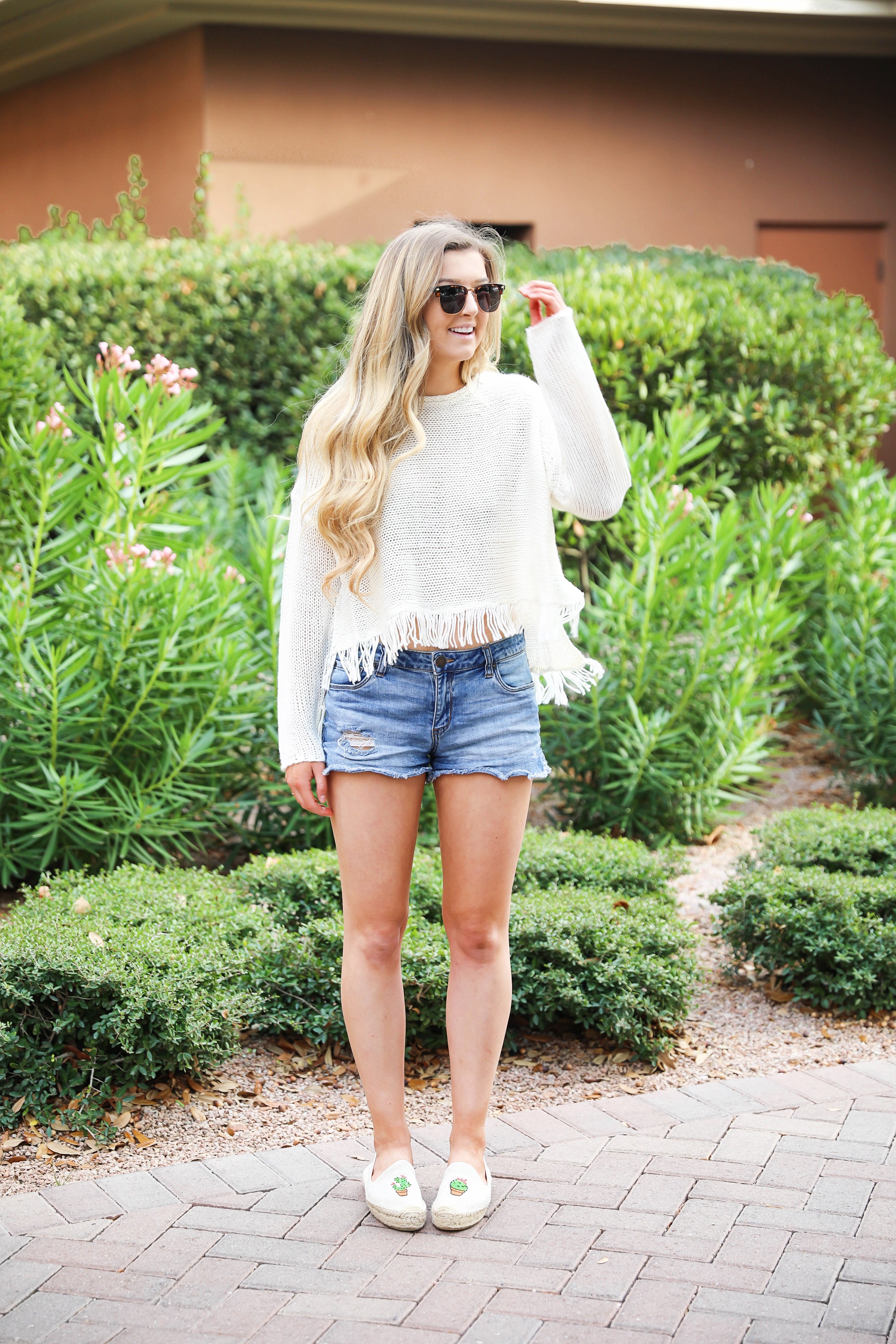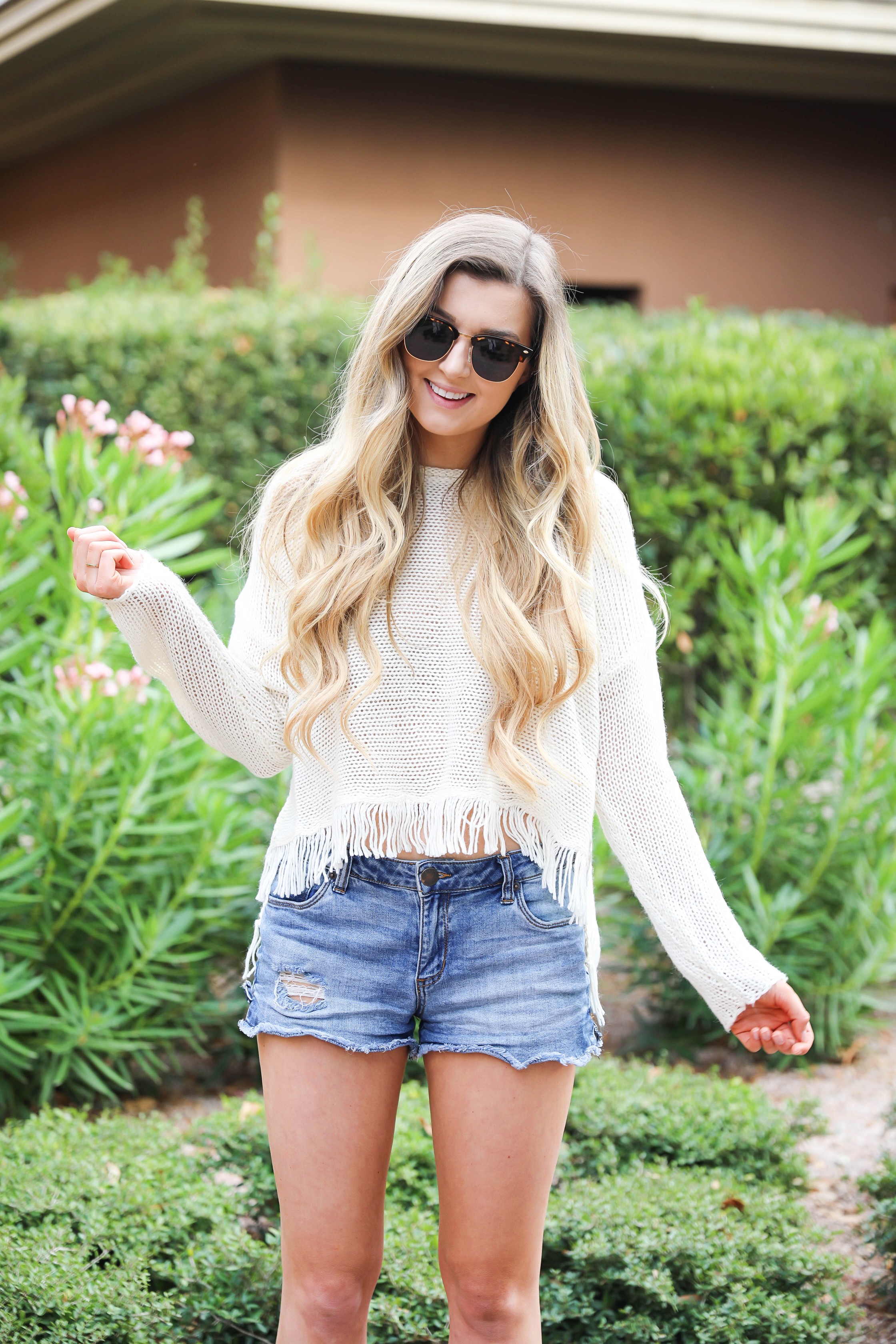 19. Do you like bubble baths?
Yes! They are so relaxing!

20. Do you like your neighbors?
Yes!

21. What are your bad habits?
I am too forgiving, I suck at keeping up with tiding my room, and I am a shopaholic haha!

22. Where would you like to travel?
I really want to go to Iceland and back to Hawaii soon!

23. Do you have trust issues?
I had some in my last relationship, but I think it was just because of the circumstances. If anything sometimes I can be too trusting usually.

24. Favorite part of your daily routine?
Watching YouTube videos while I get ready!

25. What part of your body are you most uncomfortable with?
My legs or my nose!

26. What do you do when you wake up?
Check my phone!

27. Do you wish your skin was lighter or darker?
Neither! Although I do fake tan so I guess it would be nice if I didn't have to do that haha!

28. Who are you most comfortable around?
My family!

29. Have any of your ex's told you they regret breaking up?
Yes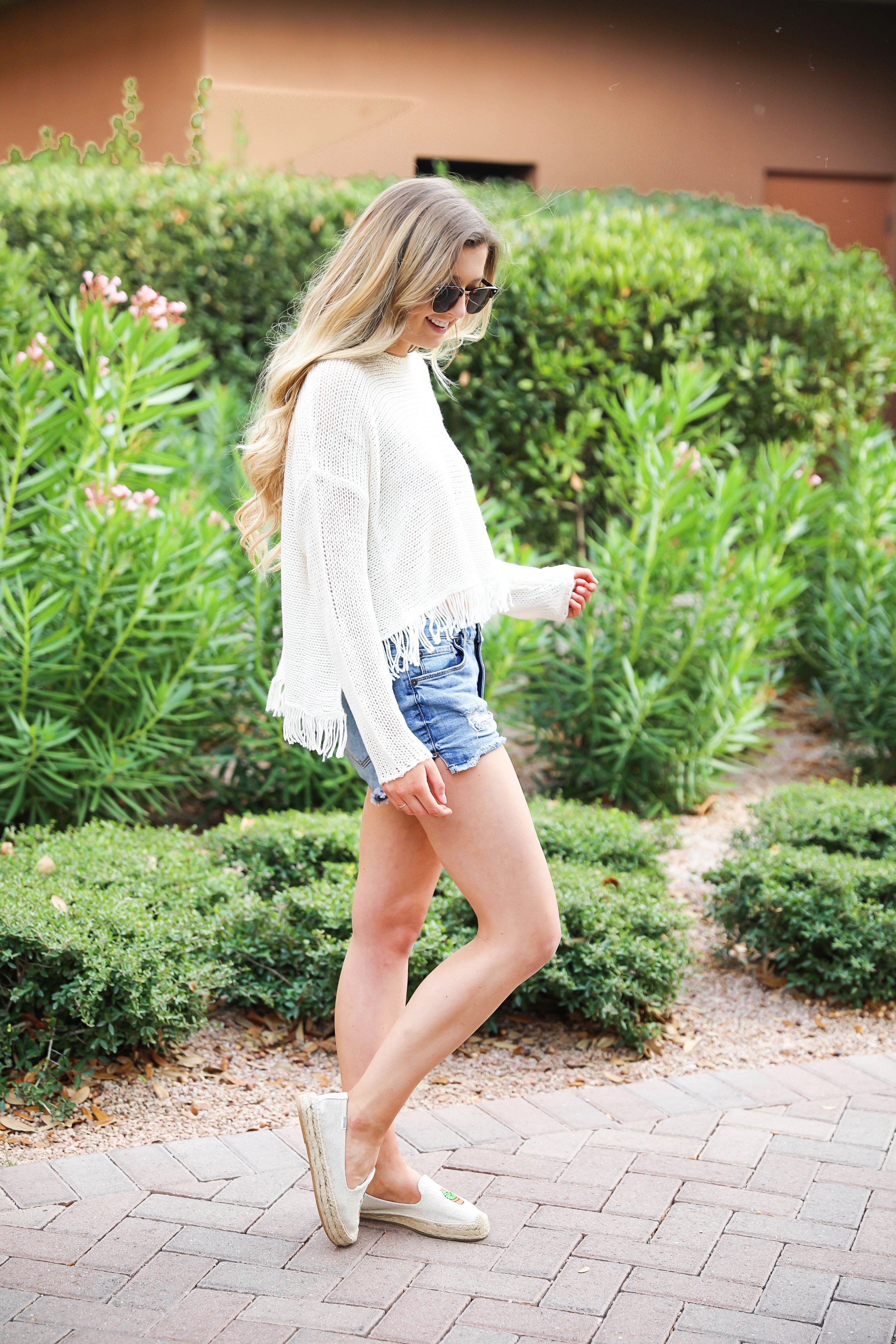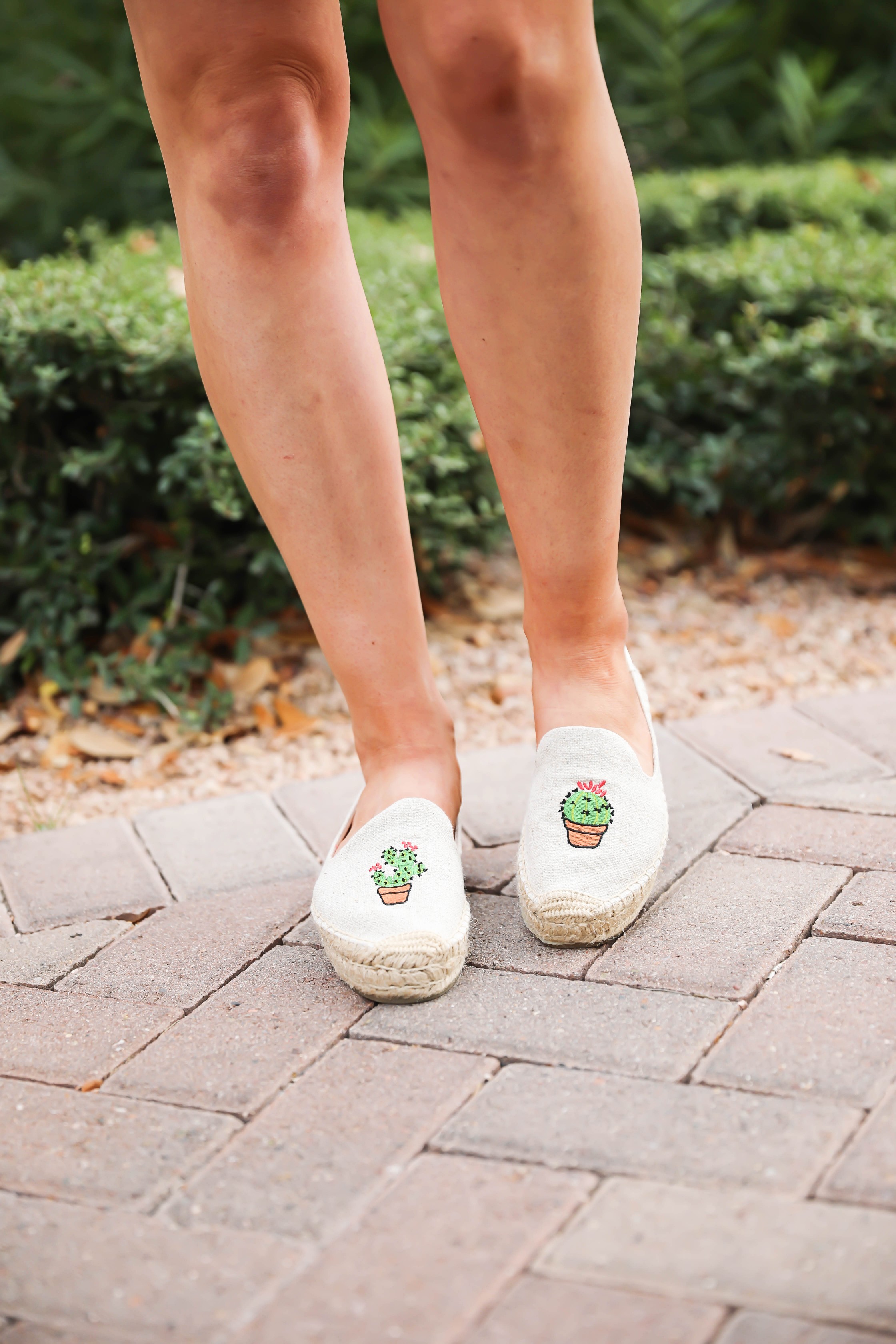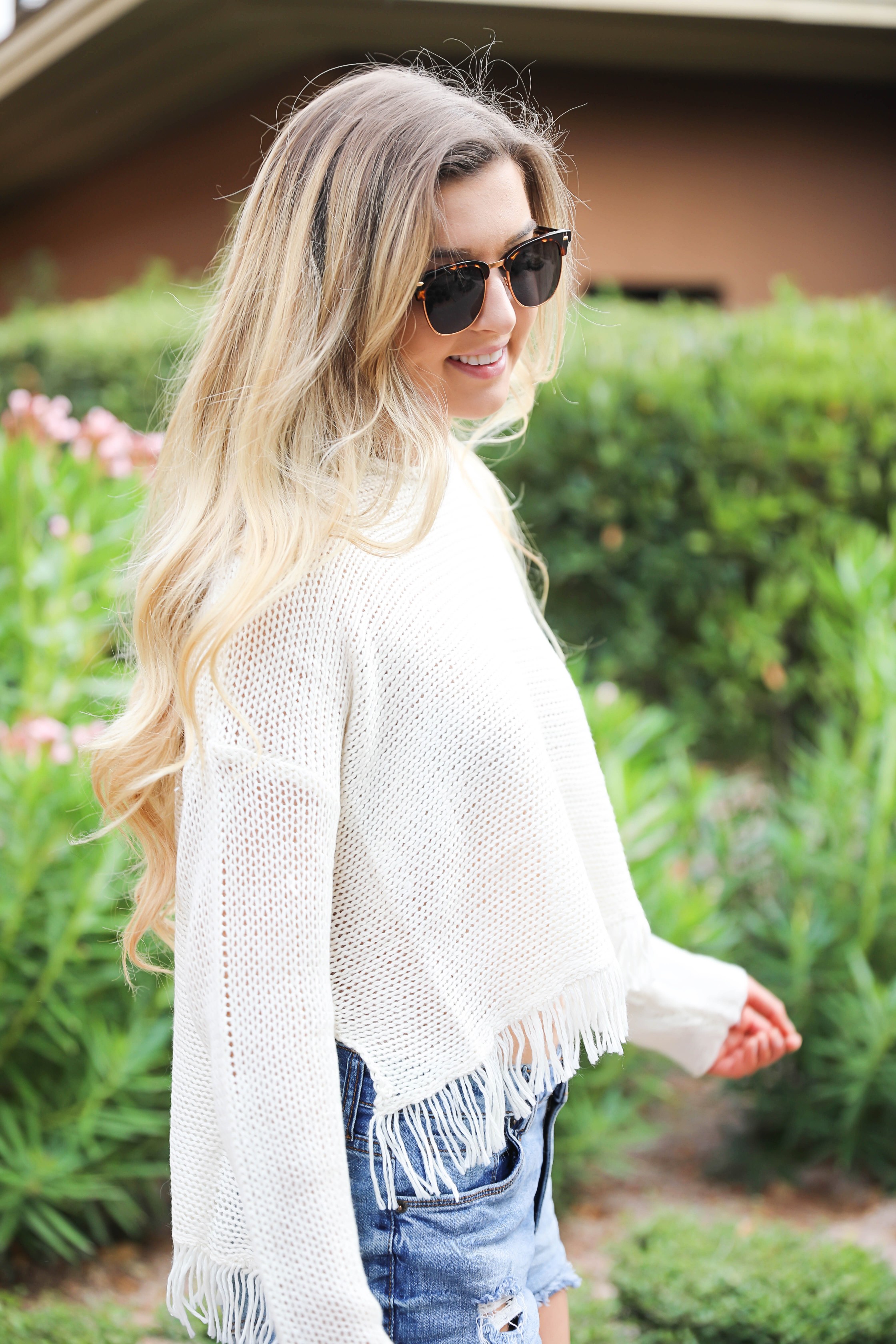 30. Do you ever want to get married?
YES! I can't wait to be married one day and have a family!

31. Is your hair long enough for a pony tail?
Yup!

32. Which celebrities would you date?
Ryan Reynolds is sooo adorable to Blake Lively so probably him!

33. Spell your name with your chin.
laurfednm (dang I was doing good…)

34. Do you play sports? What sports?
HA! No… I like to take my dogs on walks and I run occasionally.

35. Would you rather live without TV or music?
Ugh that's hard, probably TV!

36. Have you ever liked someone and never told them?
Hasn't everybody?

37. What do you say during awkward silences?
I just usually try to switch subjects!

38. Describe your dream girl/guy?
Someone who is loyal and cares about me and shows me he loves me!

39. What are your favorite stores to shop in?
0h geez! I need to do a full blogpost on this, right now I love Showpo and Hello Molly though!

40. What do you want to do after college?
I am not sure, I just want to make sure whatever job I have makes me happy!

41. Do you believe everyone deserves a second chance?
I would say yes, but it depends what they did in the first place!

42. If you're being extremely quiet what does it mean?
It usually just means I am content, I am a quiet person as it is!

43. Do you smile at strangers?
Yes!

44. Trip to outer space or bottom of the ocean?
Ugh um… neither? They both sound terrifying.

45. What makes you get out of bed in the morning?
My passions!

46. What are you paranoid about?
Haha oh geez, everything! I have so many irrational fears it's ridiculous! I am paranoid about lights falling on my head.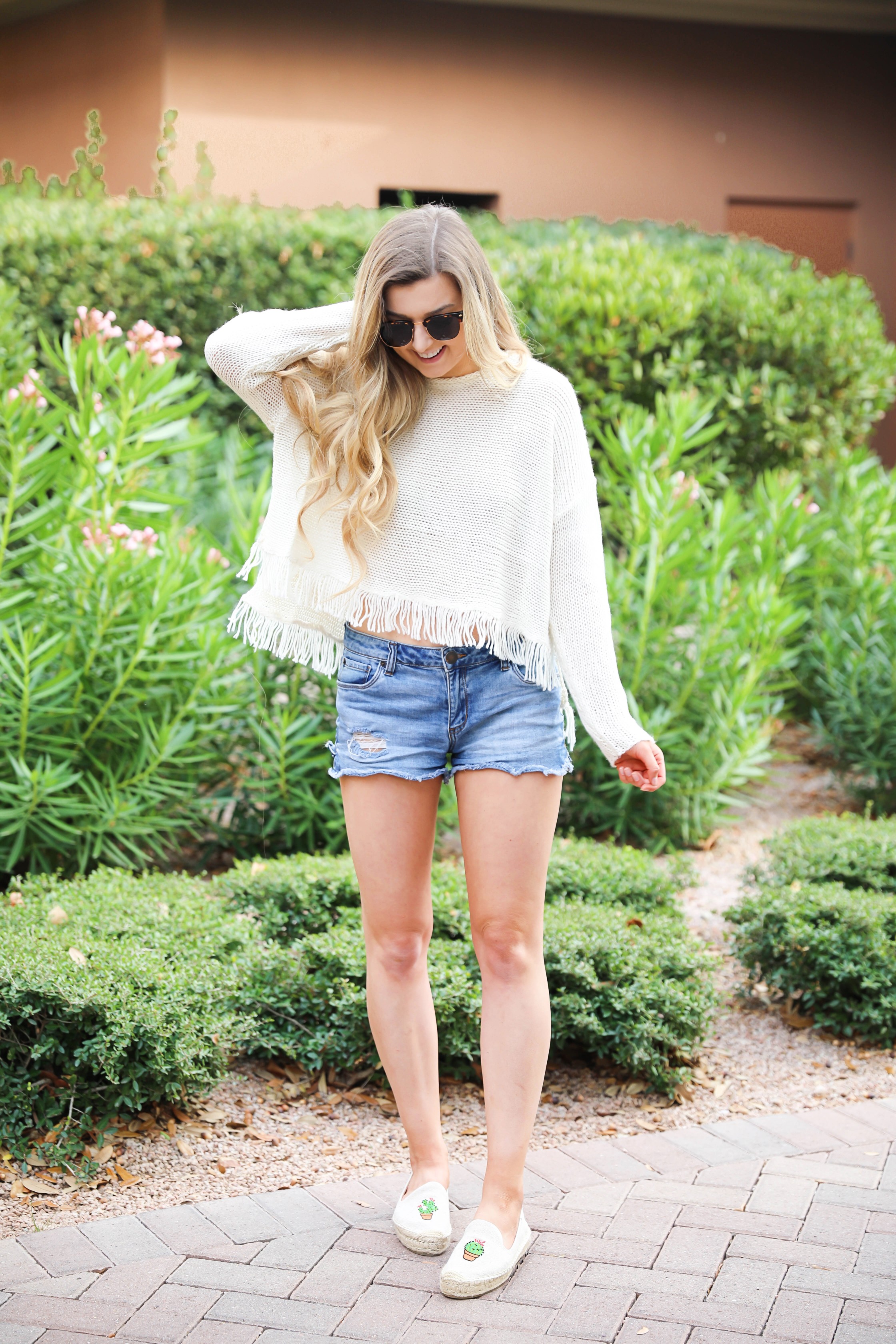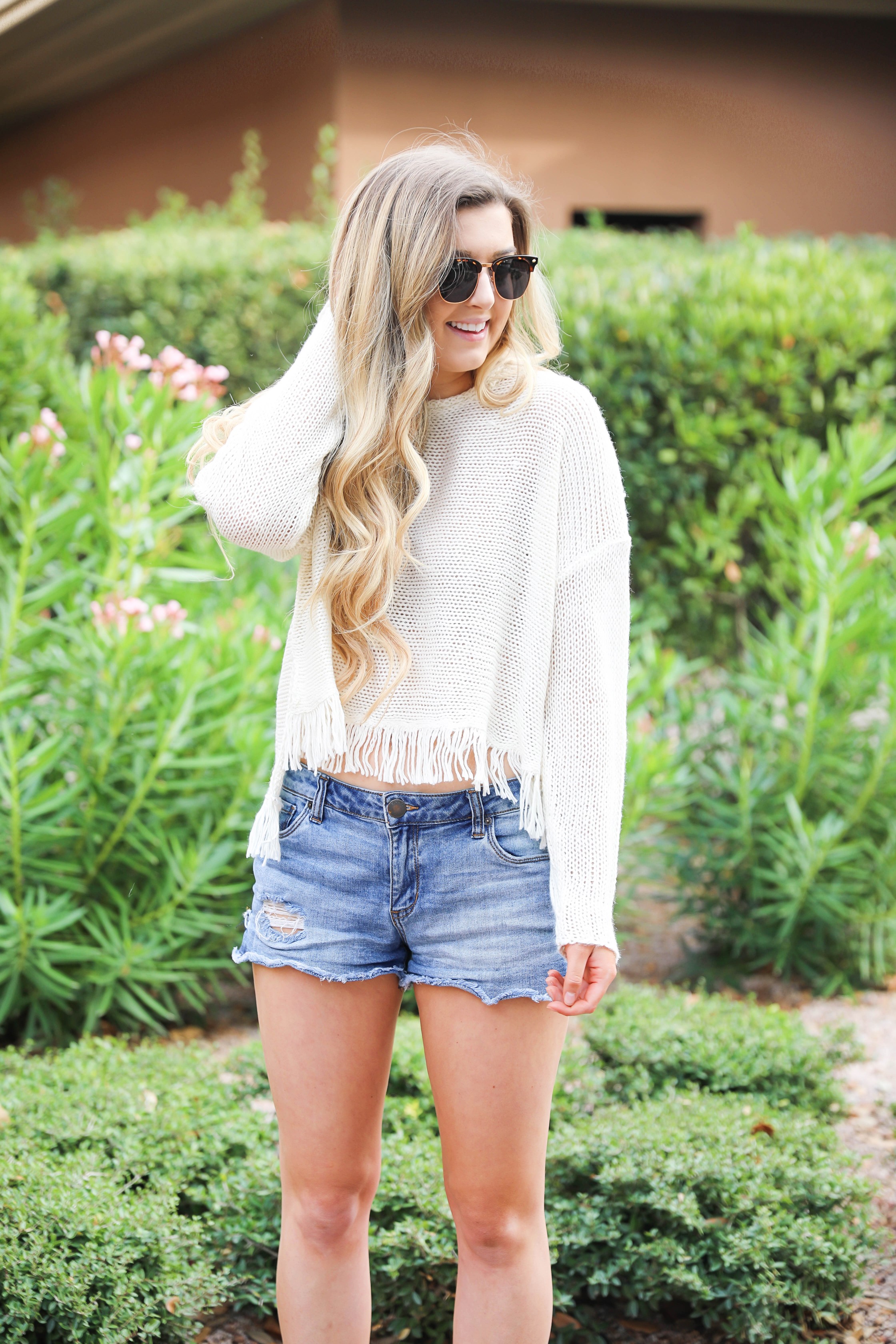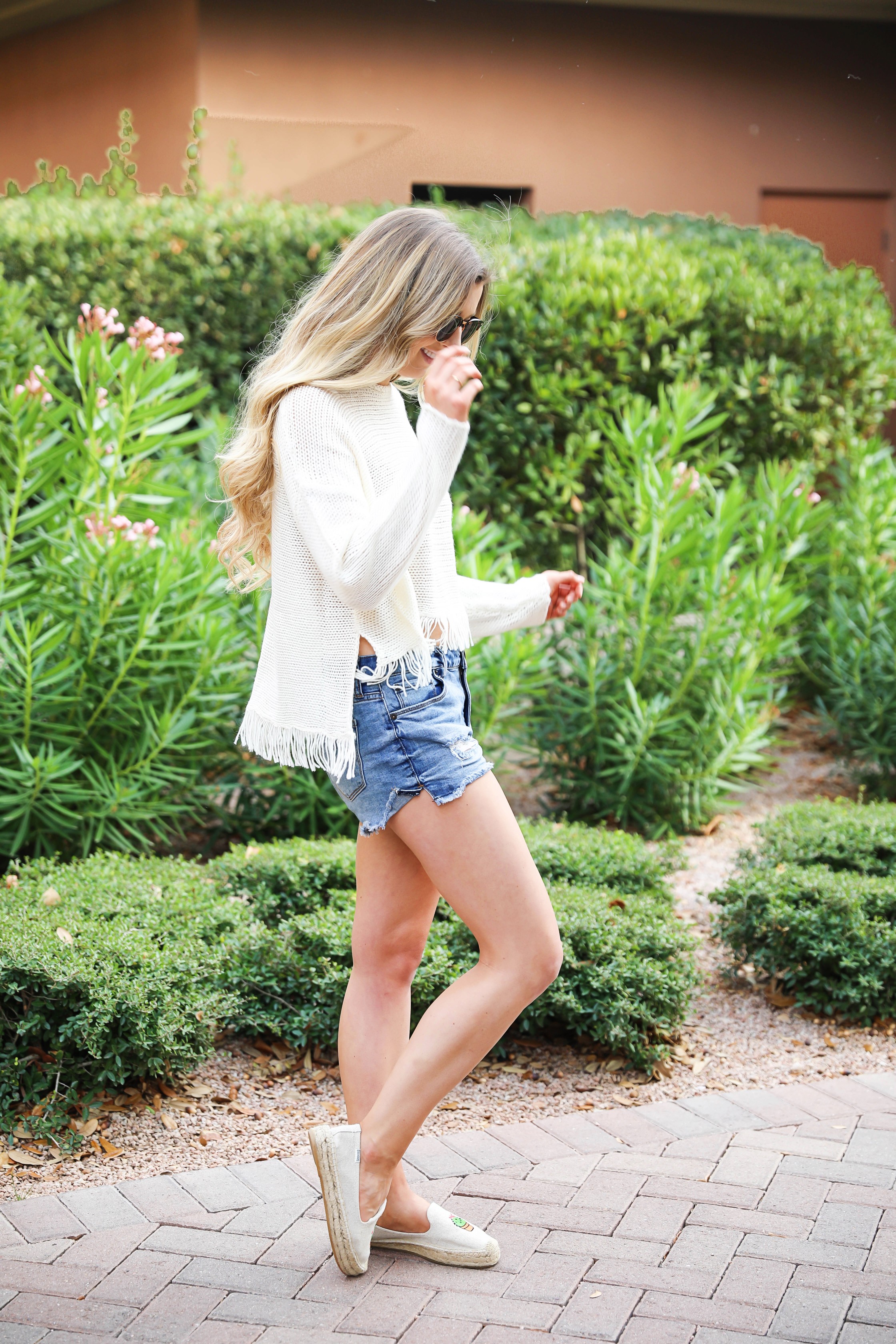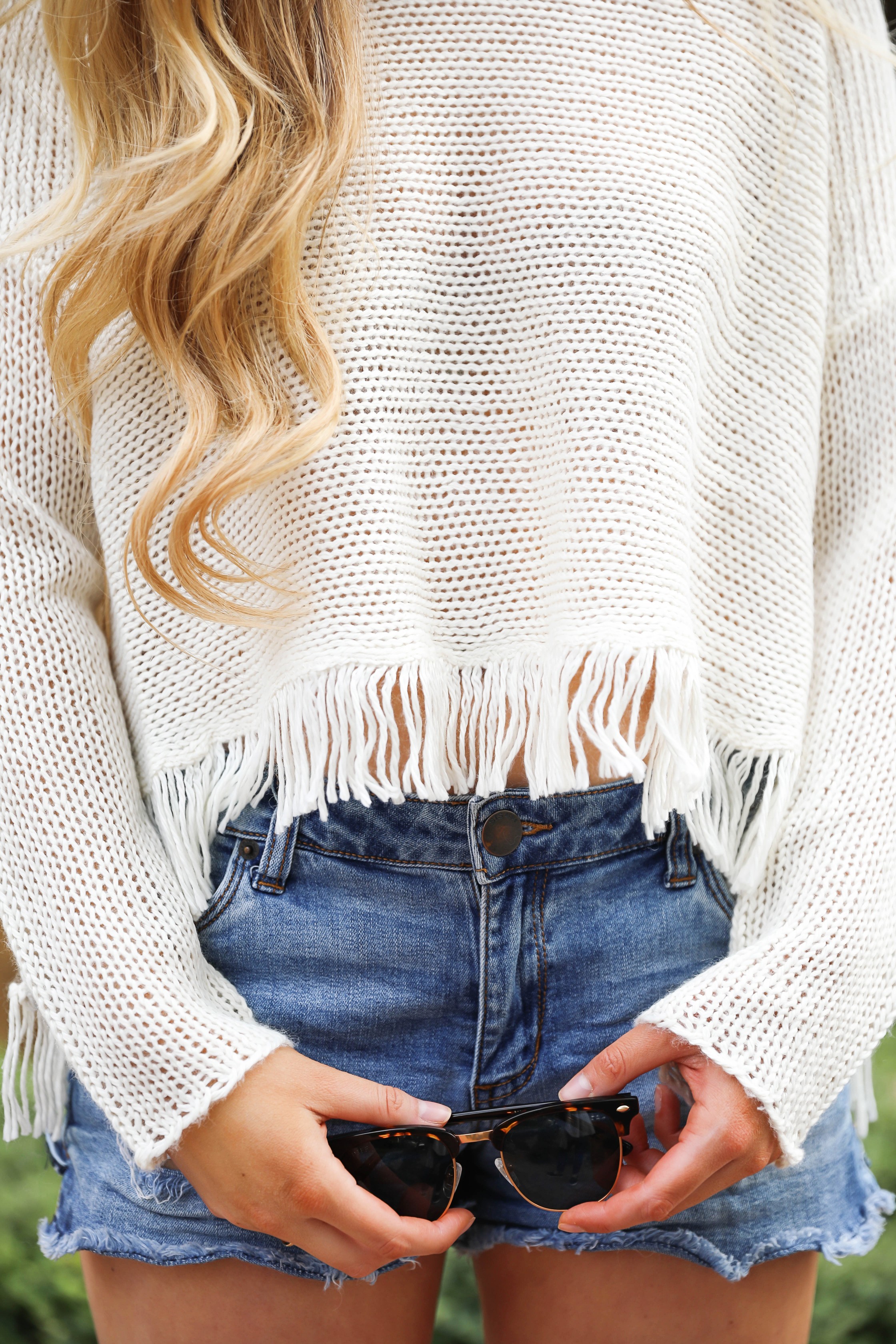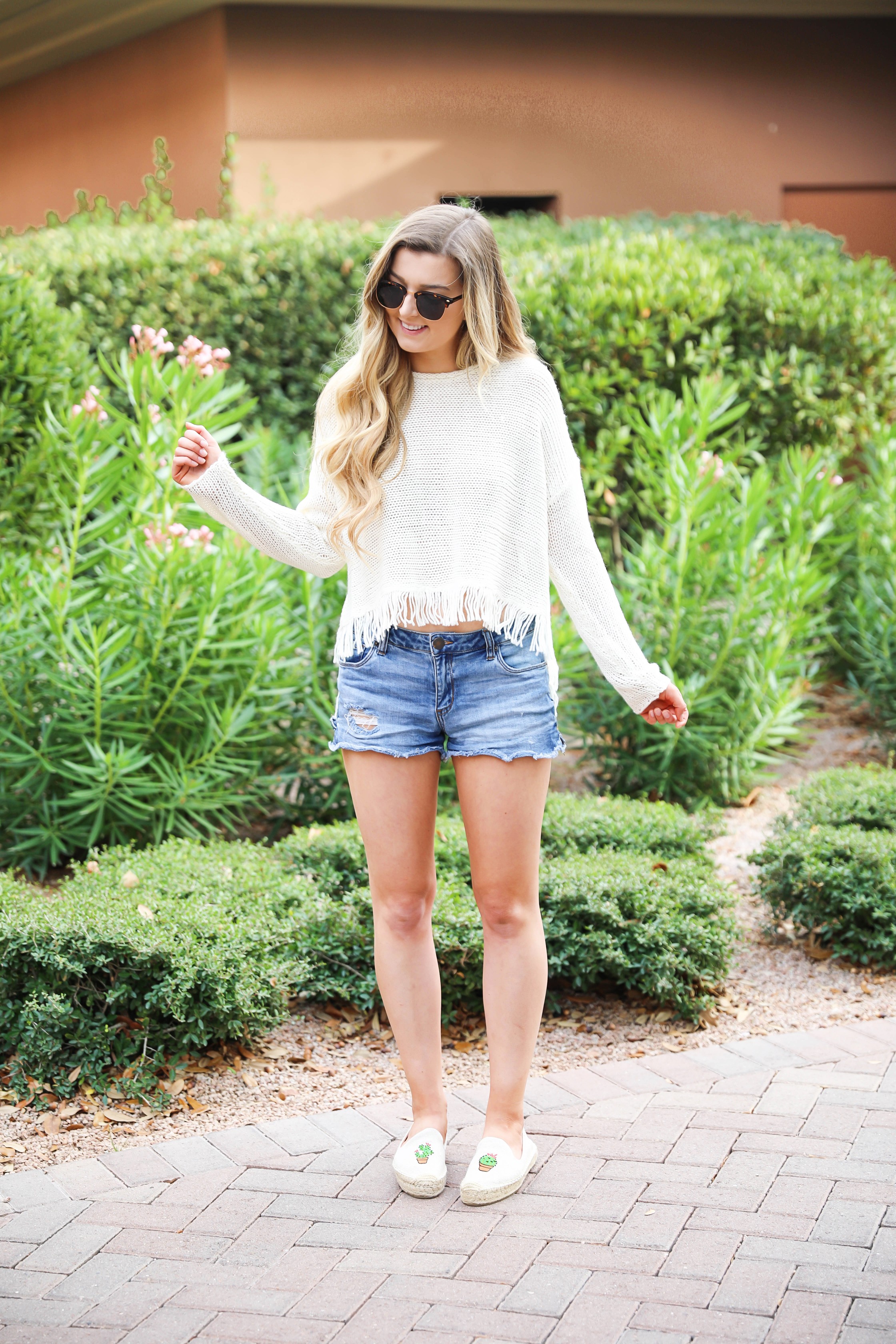 We are now on day three of Daily Dose of Charm Spring Break Week! Wahoo! For today's inspiration I wanted to show you this cute fringe sweater I bought the other day! I am so obsessed with it, I think the fringe on the ends are so cute and I love that it is longer in the back. It is a thin sweater so it would be perfect to throw on and wear to the beach over spring break! I paired this look with my favorite espadrilles that I bought last summer! They have adorable little cactuses on the ends and I thought it was perfect for Arizona!
xoxo,
Lauren Emily Lindmark
Copyright © 2018 dailydoseofcharm.com