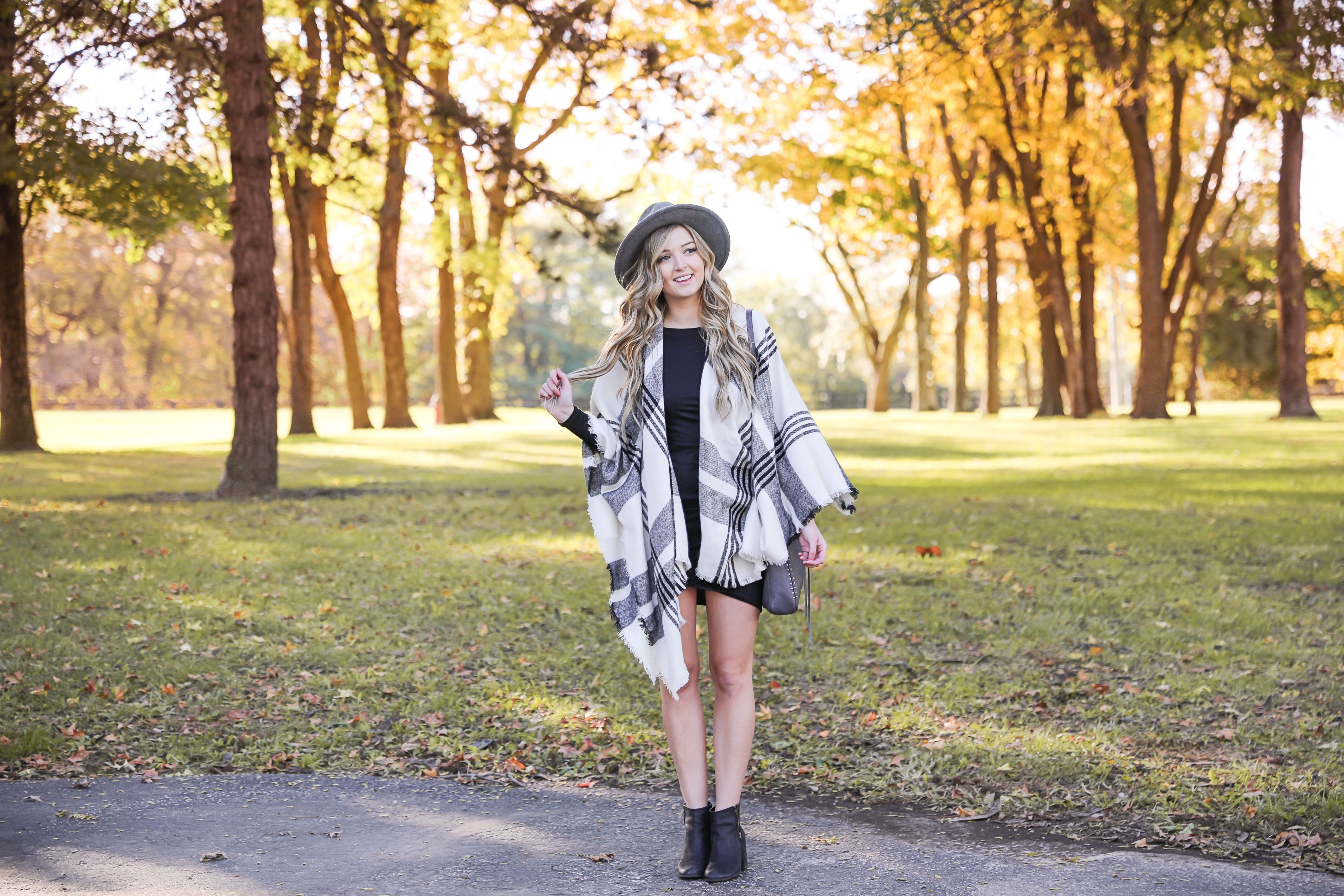 My Favorite Layering Dress for Fall | OOTD
Happy Friday! I hope you are ready to finish the week off strong and start the weekend! I have a busy, but fun weekend ahead. I feel like I say that every week haha! I have a birthday dinner for my friend tonight, everyone is going out after but I think I am going to take it easy. Tomorrow I am going to shoot some clothing to put up for sale (so excited to show you), then tomorrow night my friends and I are going out for Halloween! Can't wait to show you guys my costume! Then Sunday I have brunch with one of my bffs who I have known since middle school and then I am shooting my sister's senior photos! It will be busy for sure!
I wanted to share with you guys this dress I have been wearing NON STOP! I have it in three colors and it's perfect for layering. I wear it under vests, cardigans, jackets, or poncho/wraps like this! I am bringing this outfit to Vail, Colorado because it's such a simple and comfy look that's still put together.
This dress is magical because it looks good on EVERYONE! The rouging detail makes you look slim even if you are bloated! It is seriously amazing. I actually bought two of these for my mom  because I knew she would love them too and she is obsessed! She gets so many compliments too when she wears them!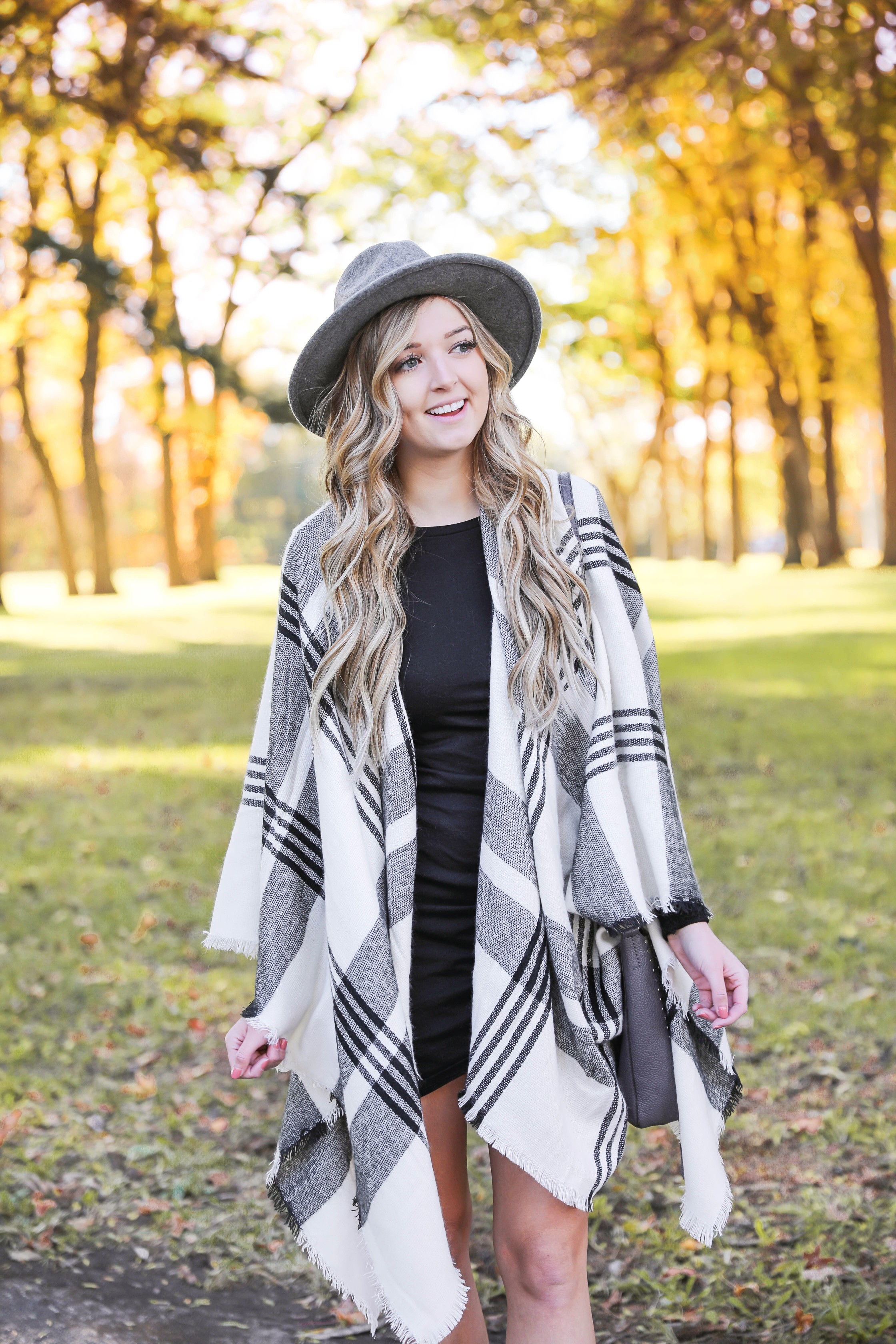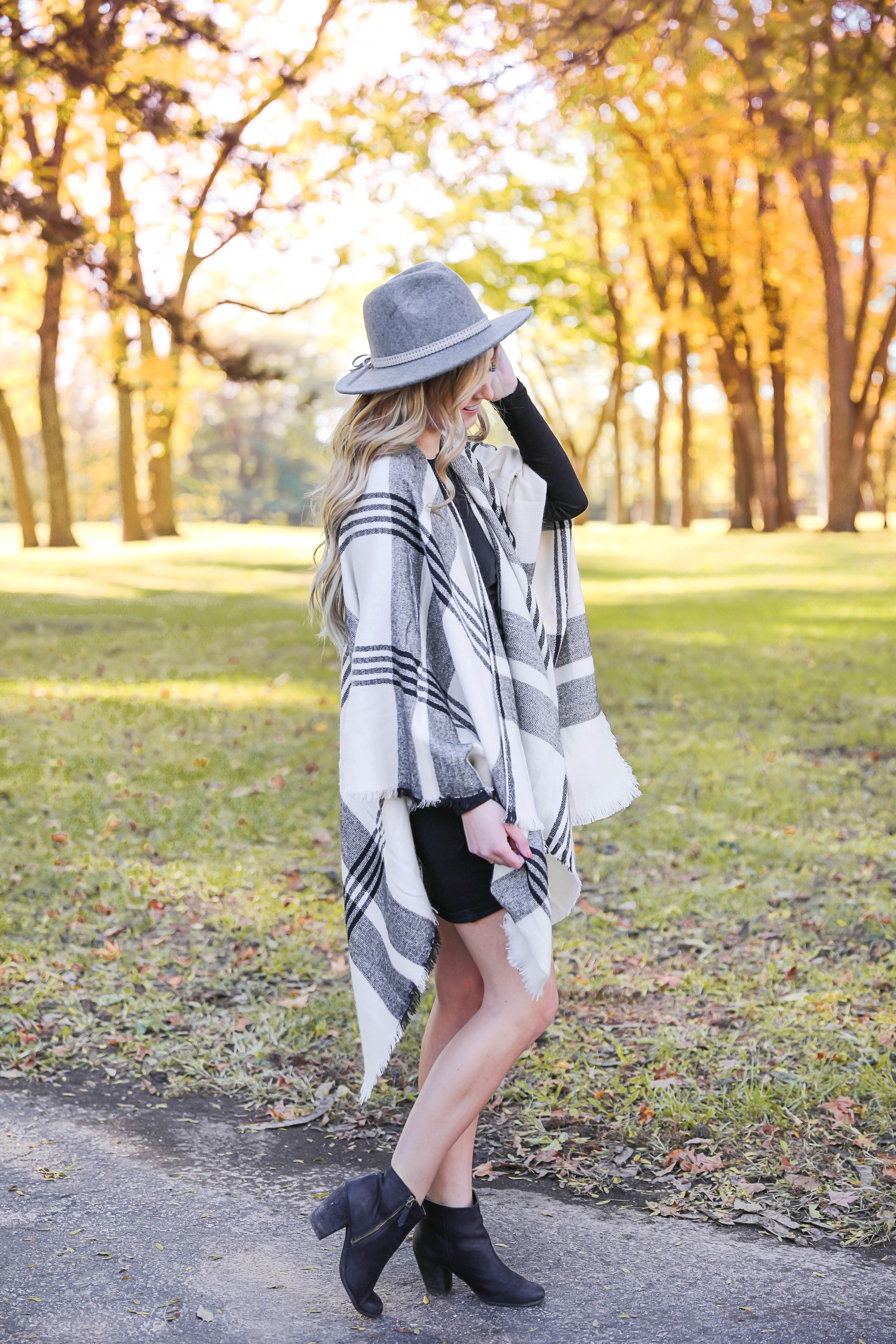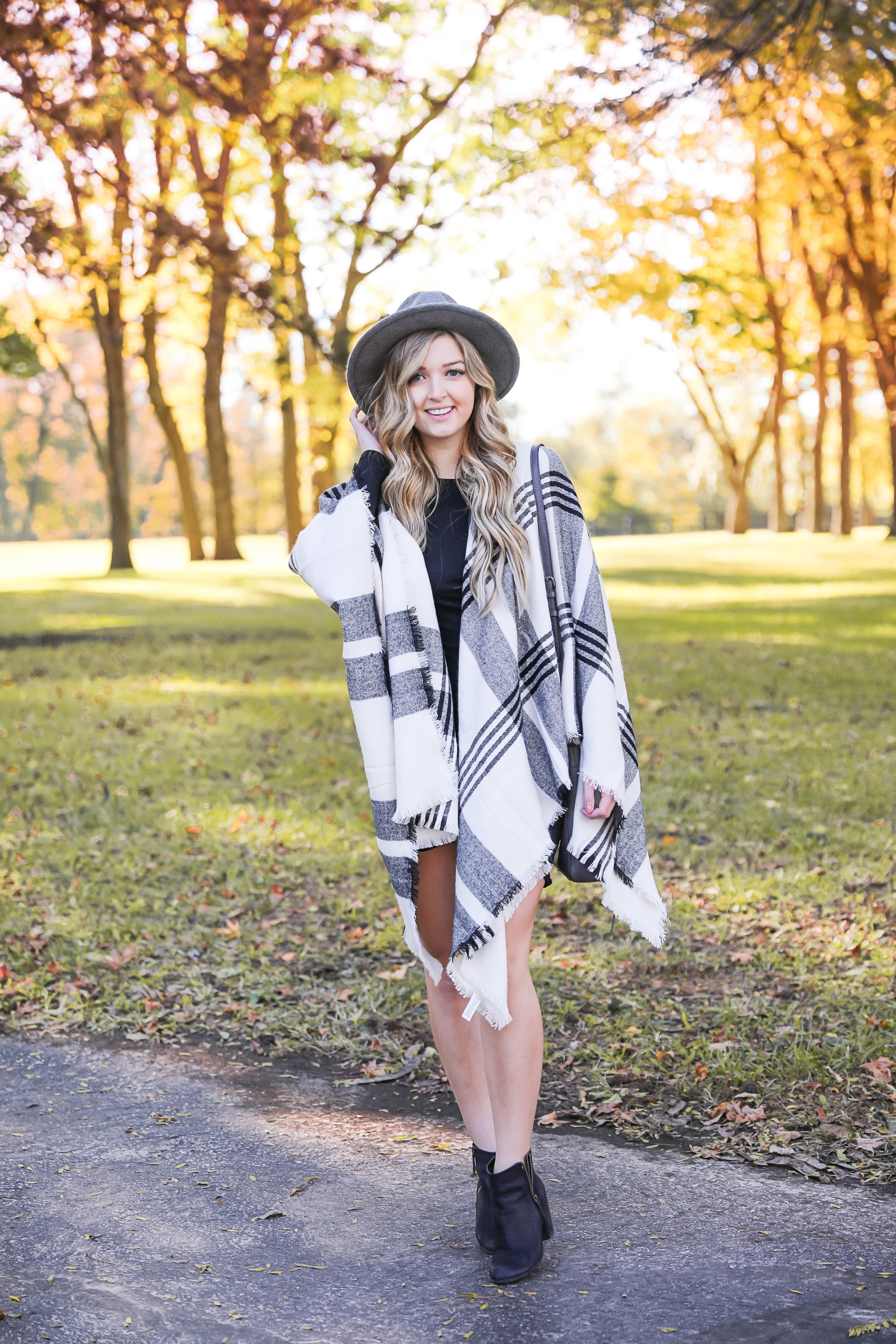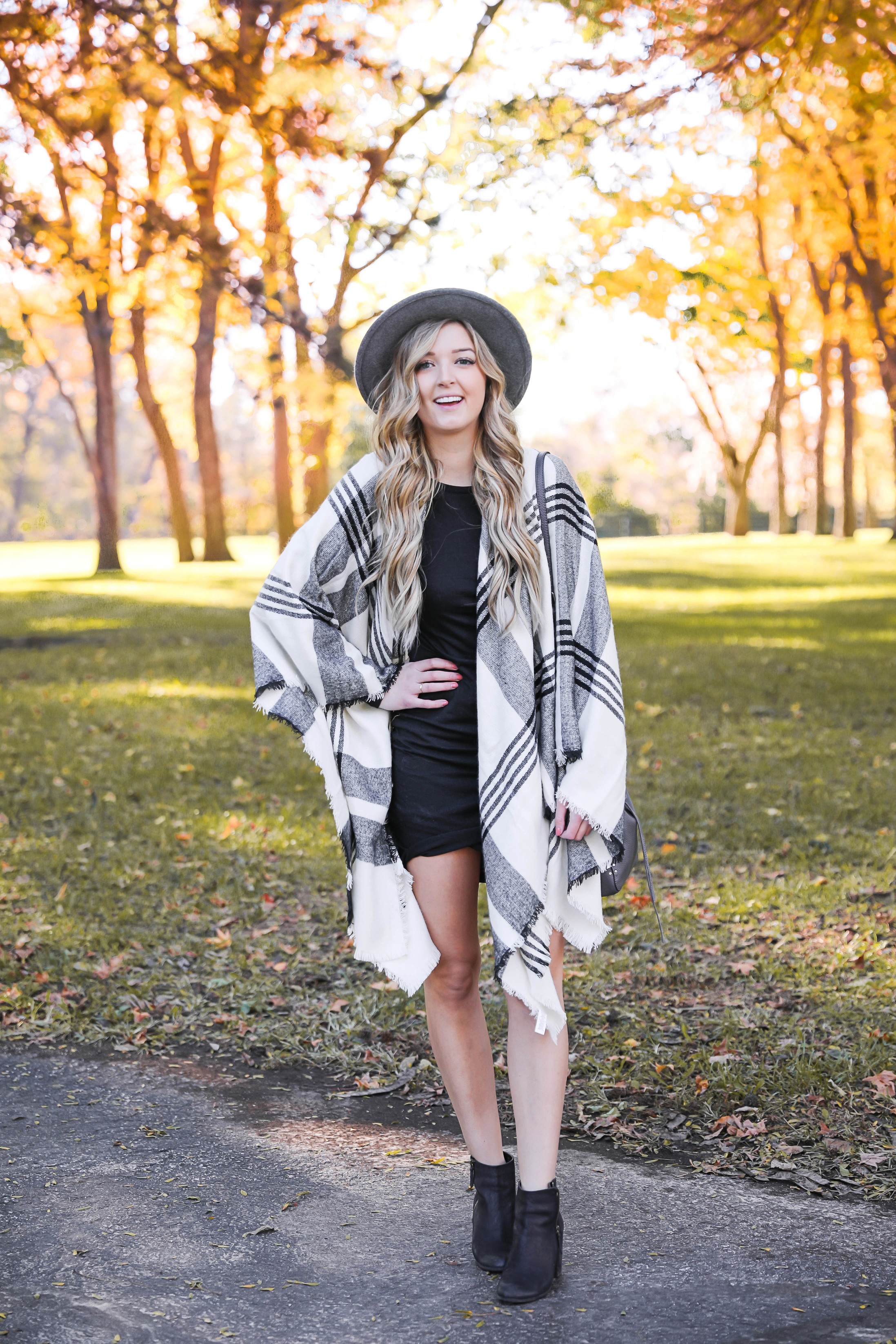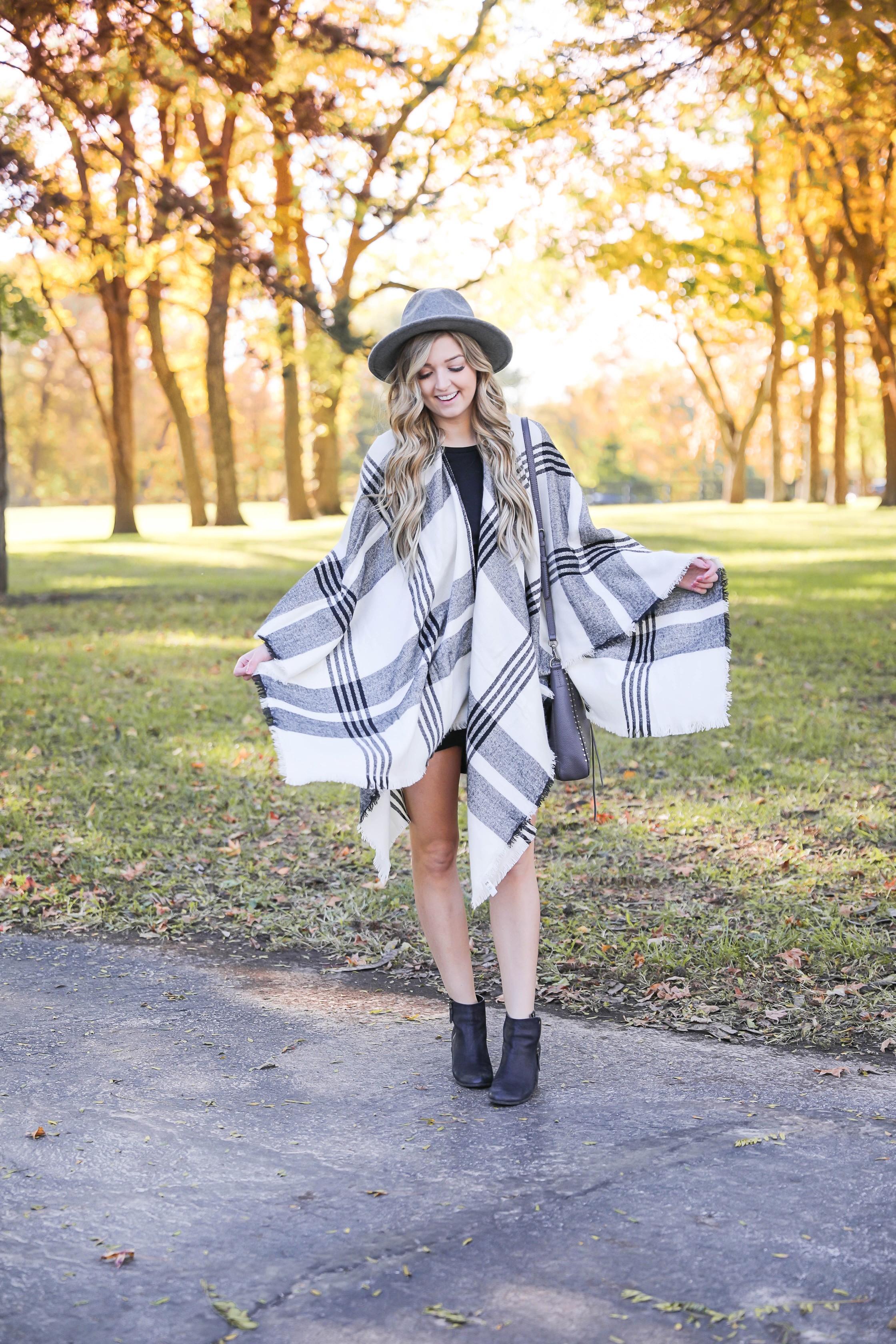 | Wrap ($39, more similar below) | My Favorite Dress (I wear x-small, comes in more colors and tank version) | Black Booties ($49) | Felt Hat ($39 and comes in three colors) |
The fall vibes in these photos just make me so happy! All the trees are turning in Kansas City and they are BEAUTIFUL! I am about to take my pups on a walk and I can't wait to see all the colors. I don't have a "favorite" season, but if I had to choose one it would be fall! The weather just makes me so happy – I don't want it to end!
I paired this dress with this cute plaid wrap that I have been loving! It actually doubles as a scarf (I will post a photo below). I also threw on some black booties and one of the hats I have been wearing non-stop. I am so into hats right now!
In other news, I just started my tanning routine again yesterday and I am already feeling way more confident. There's just something about being tan that makes me look slimmer and more put together haha! Anyone else? I will share my routine with you guys soon!
Shop this Post + More Similar!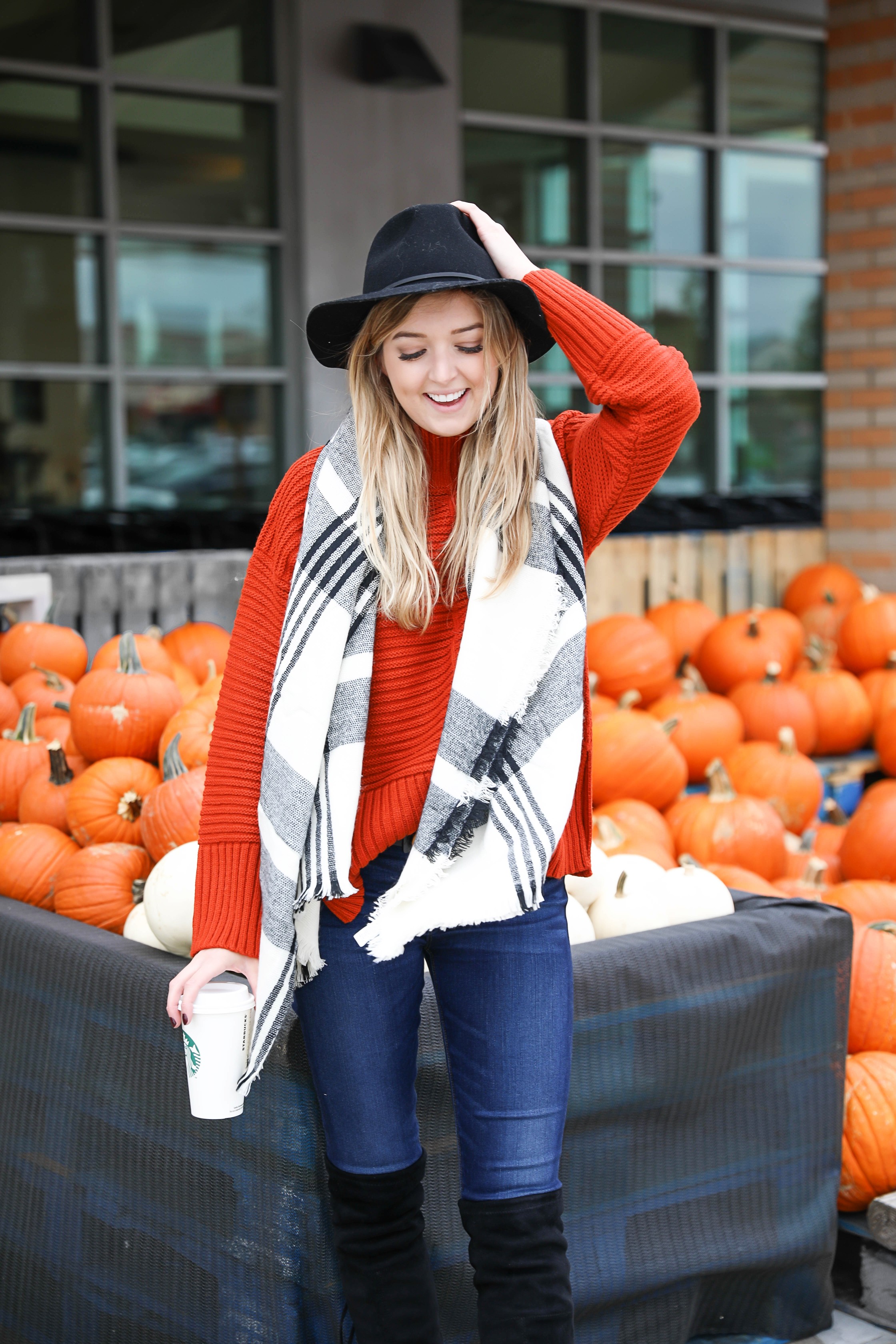 ^Poncho worn as a scarf
xoxo,
Lauren Emily Lindmark
Copyright © 2018 dailydoseofcharm.com