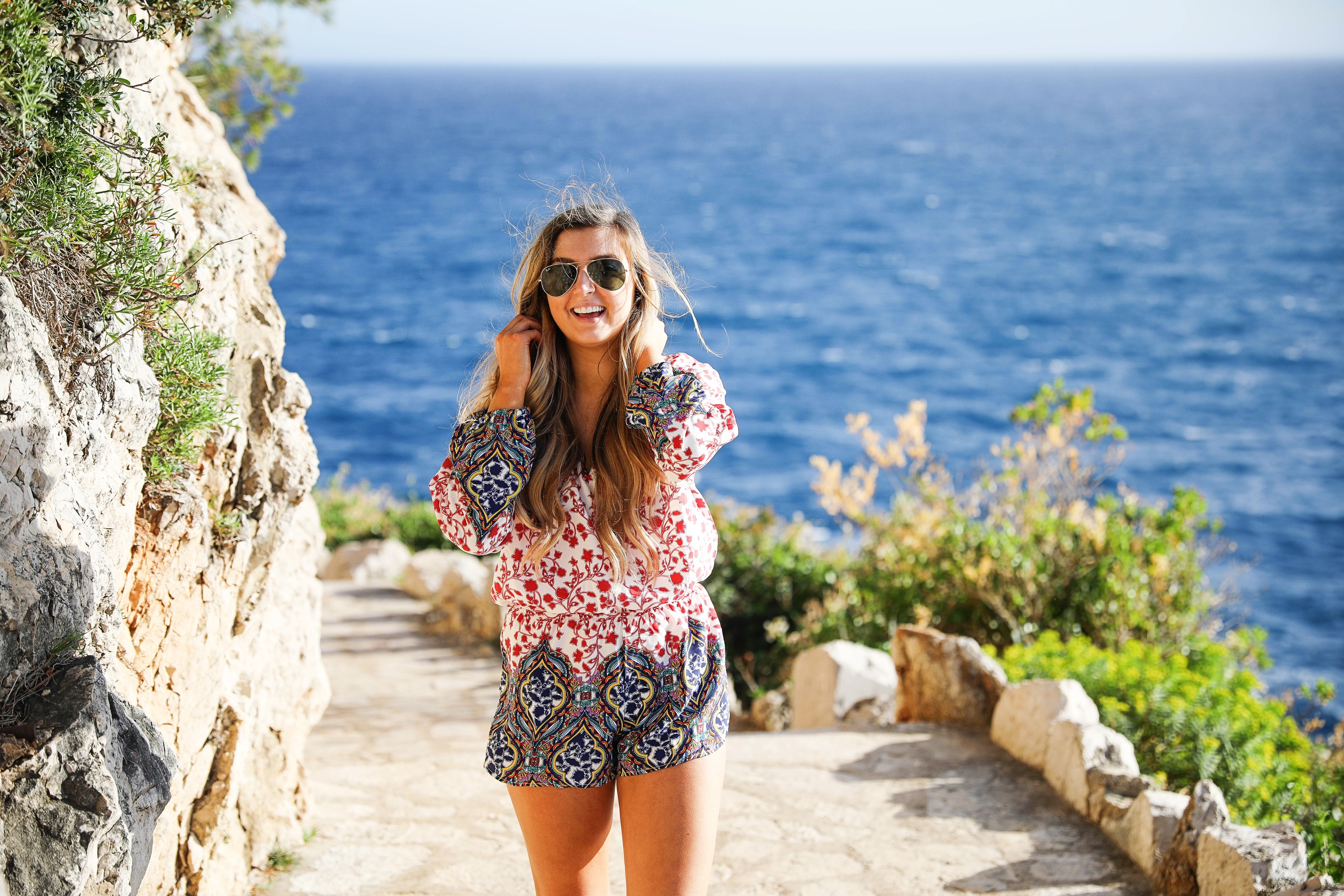 Ocean Hair, Don't Care | OOTD (Nice, France)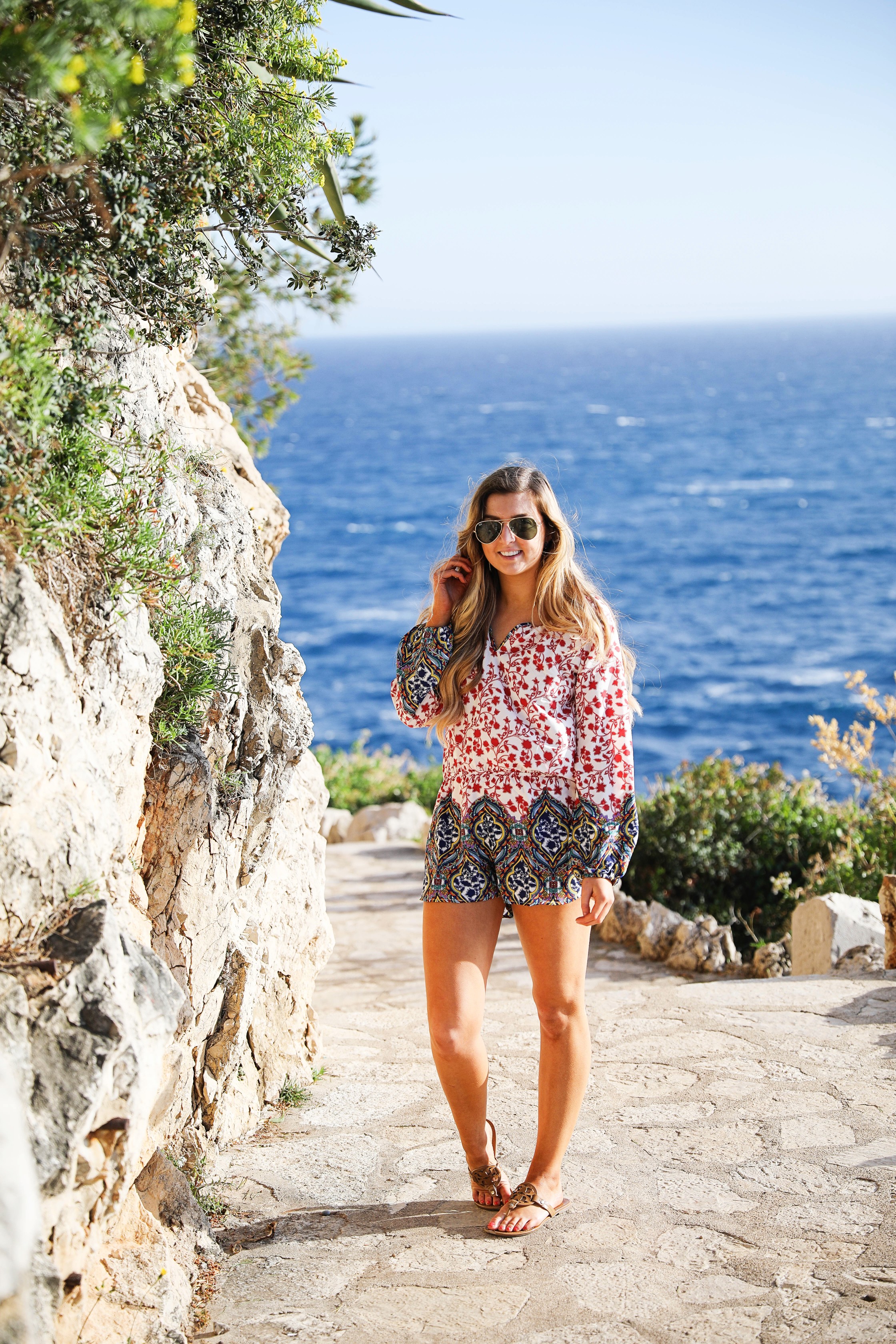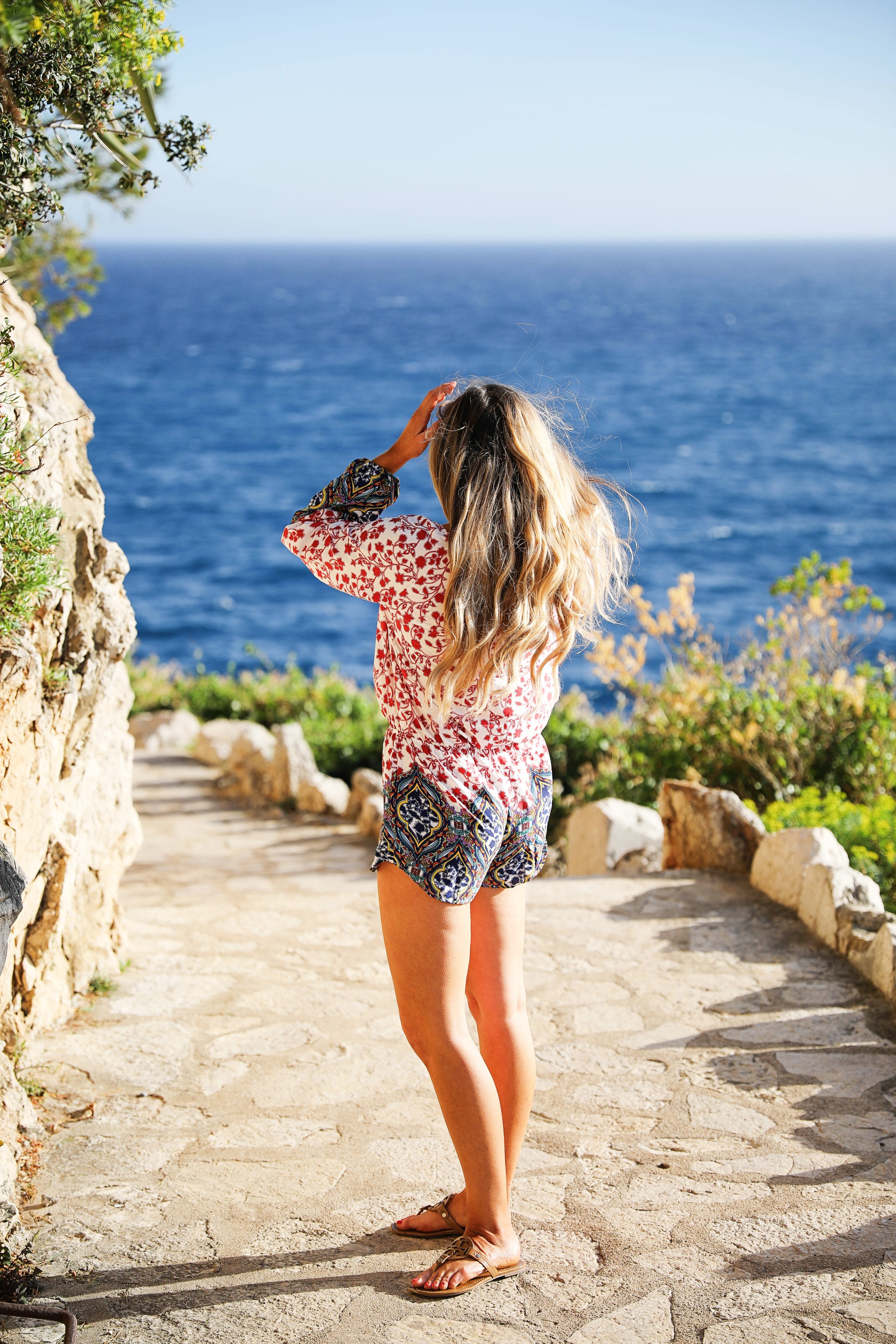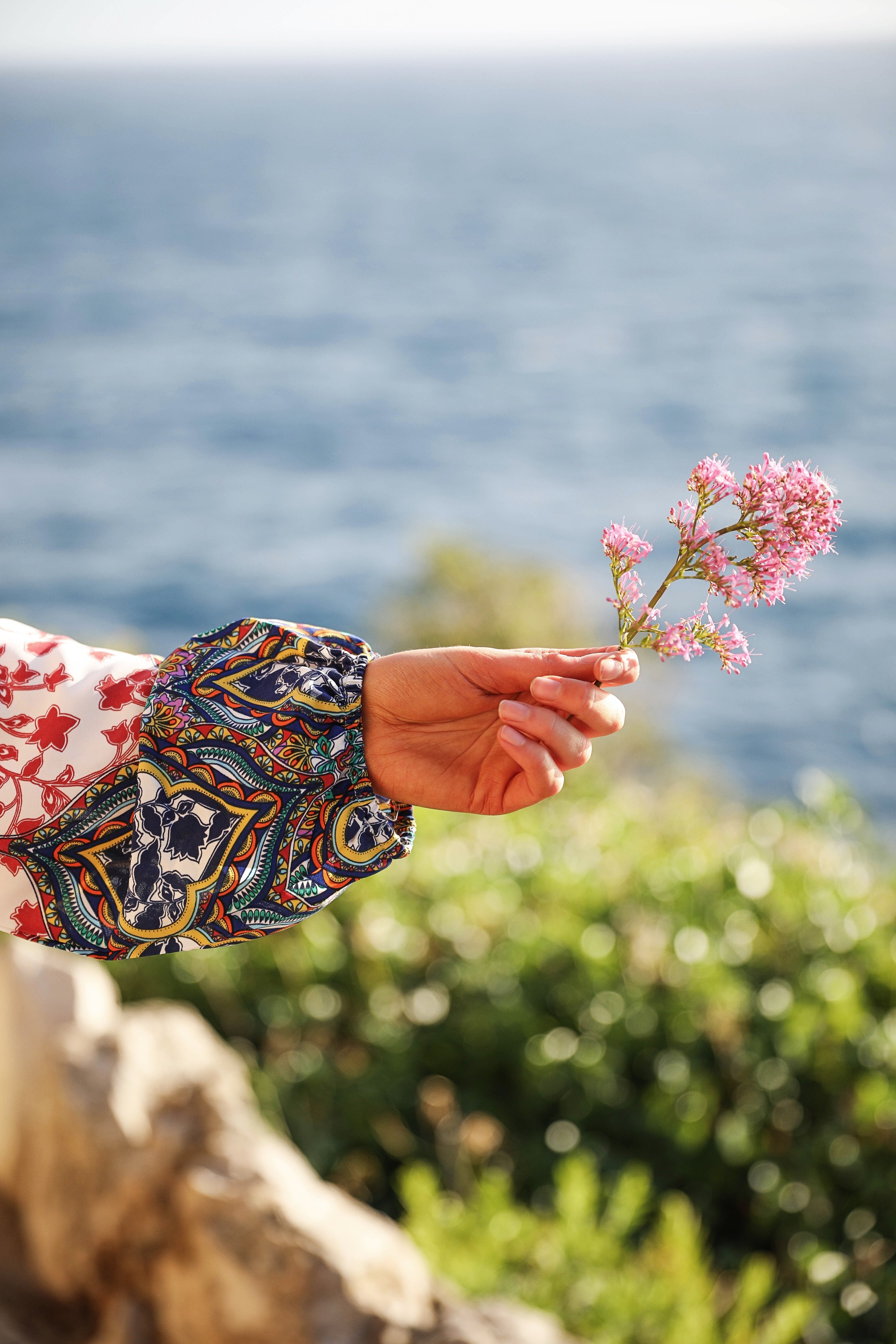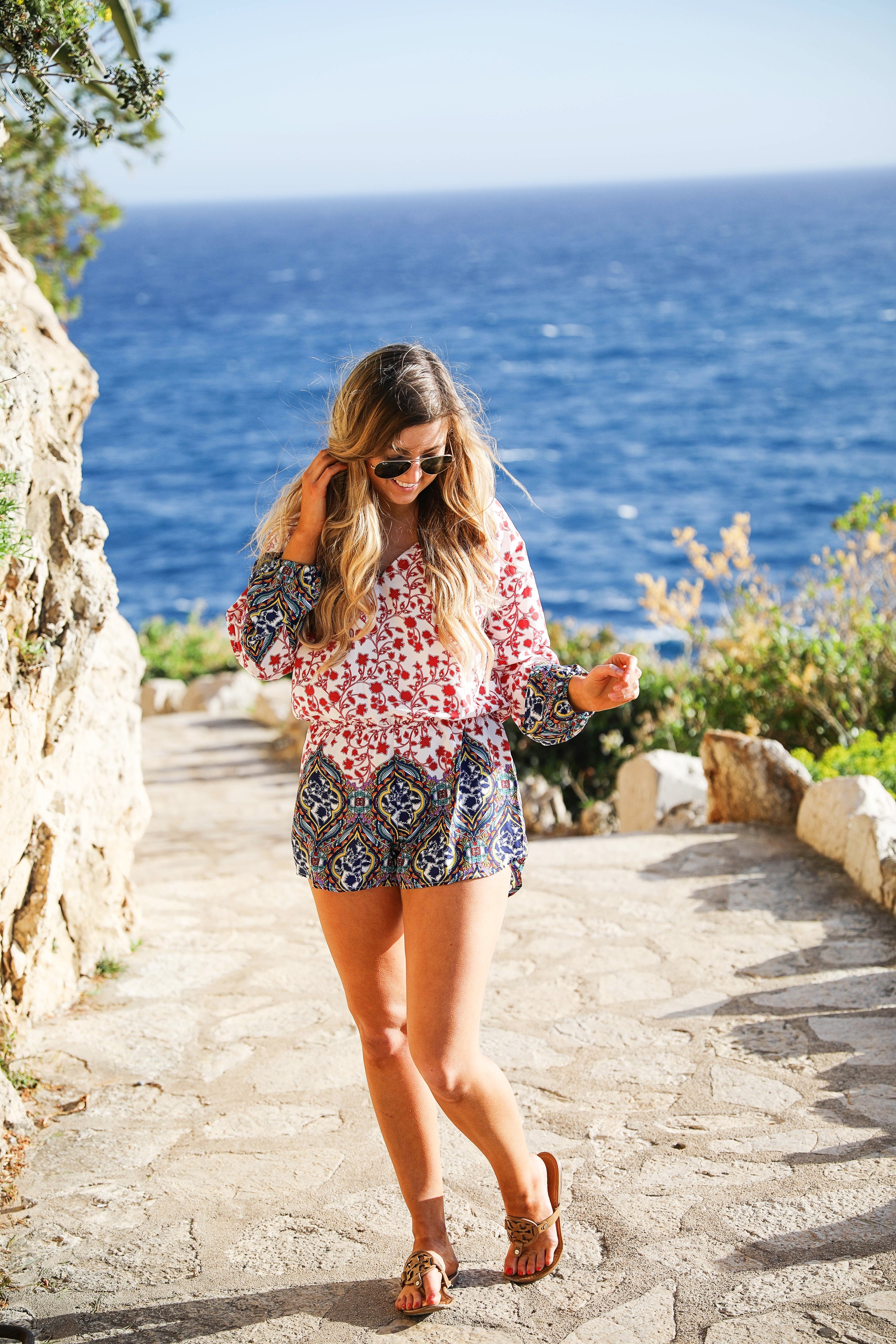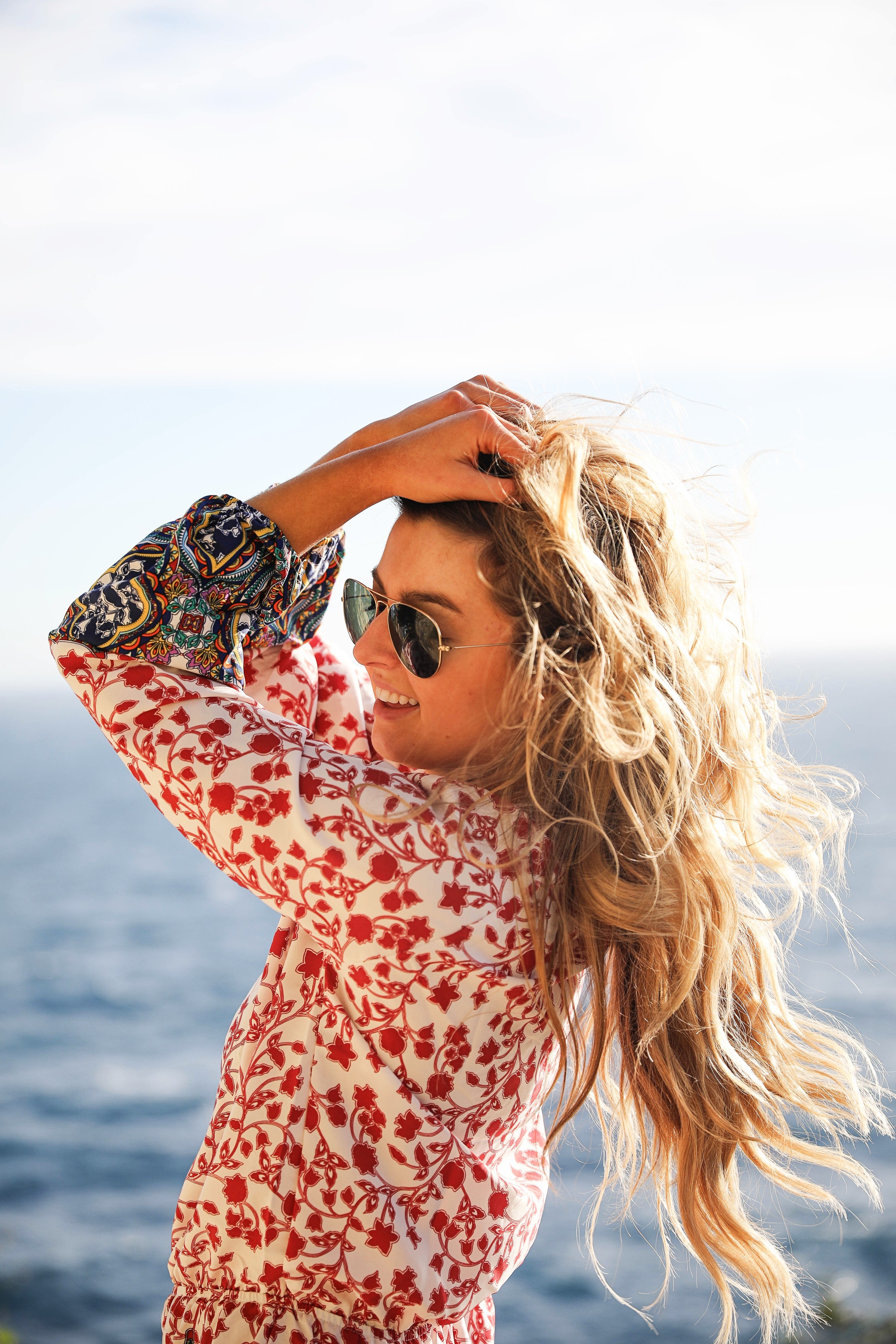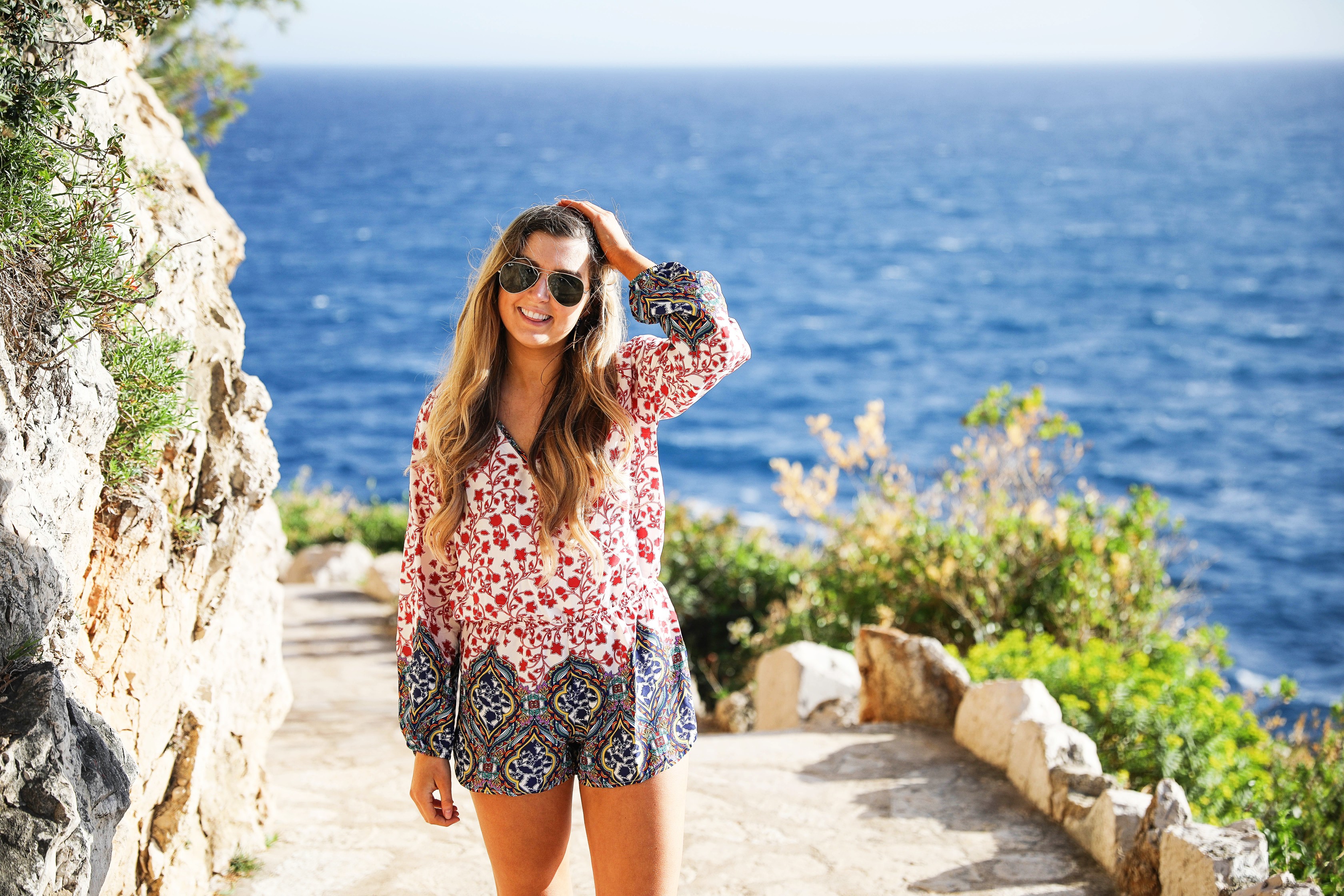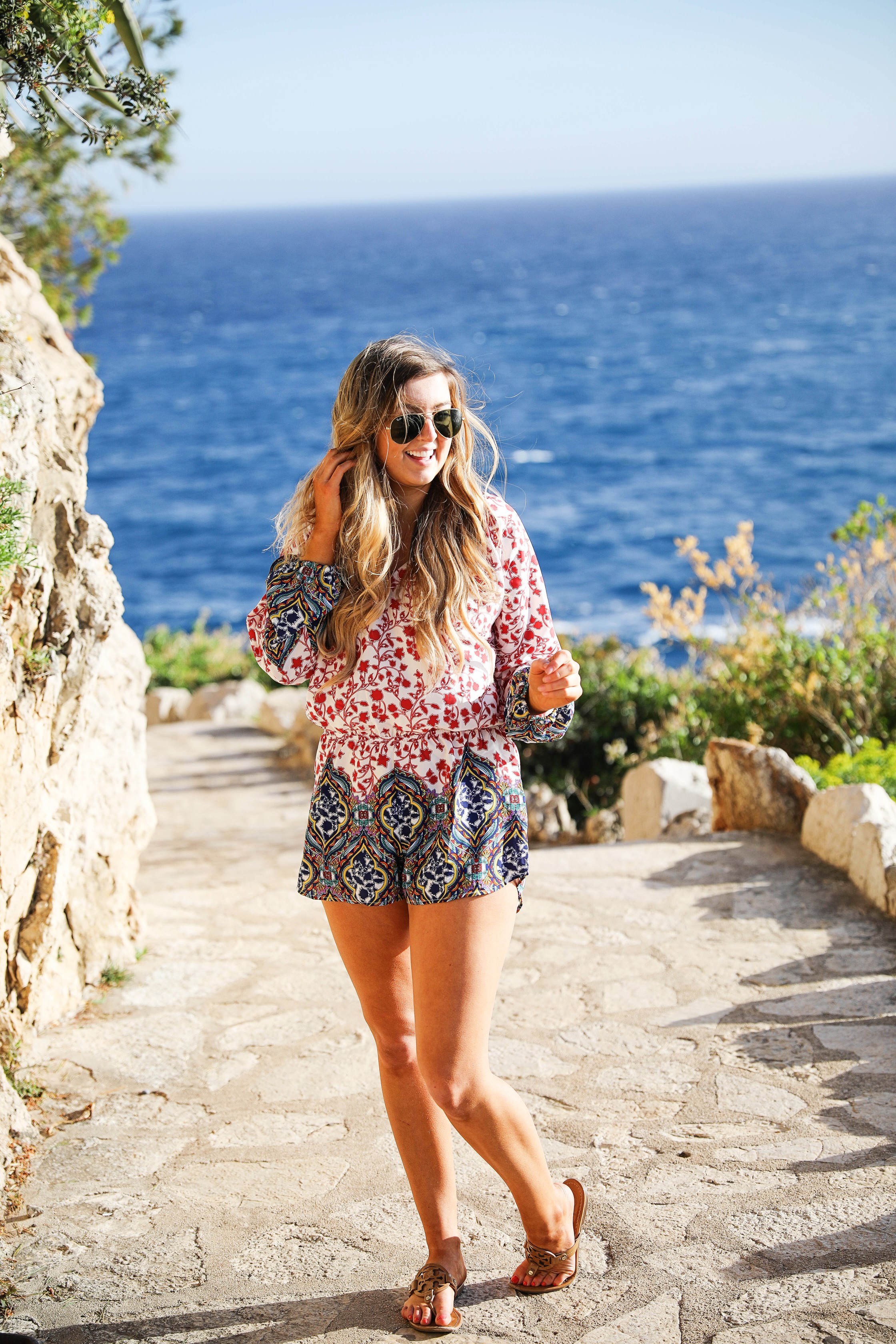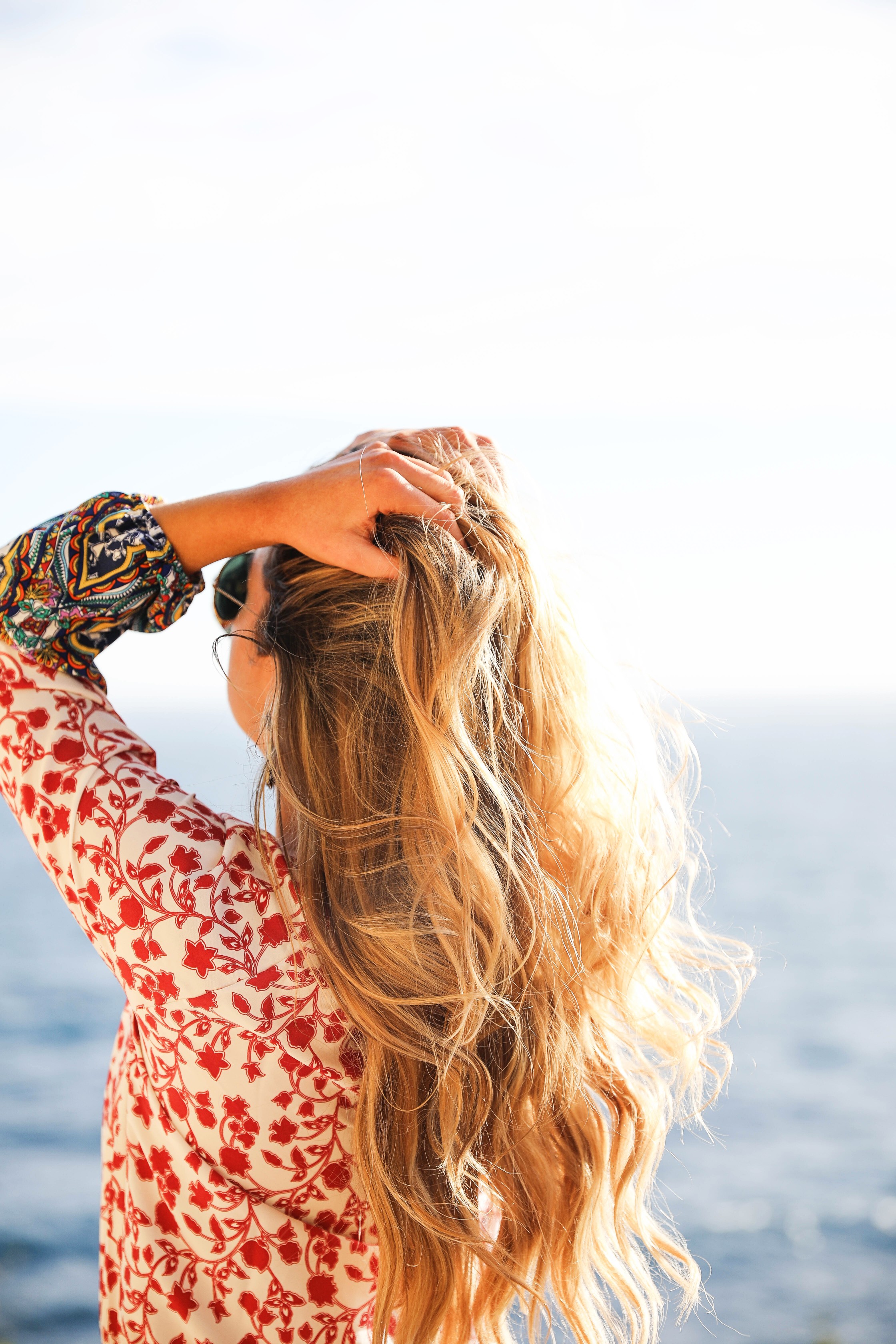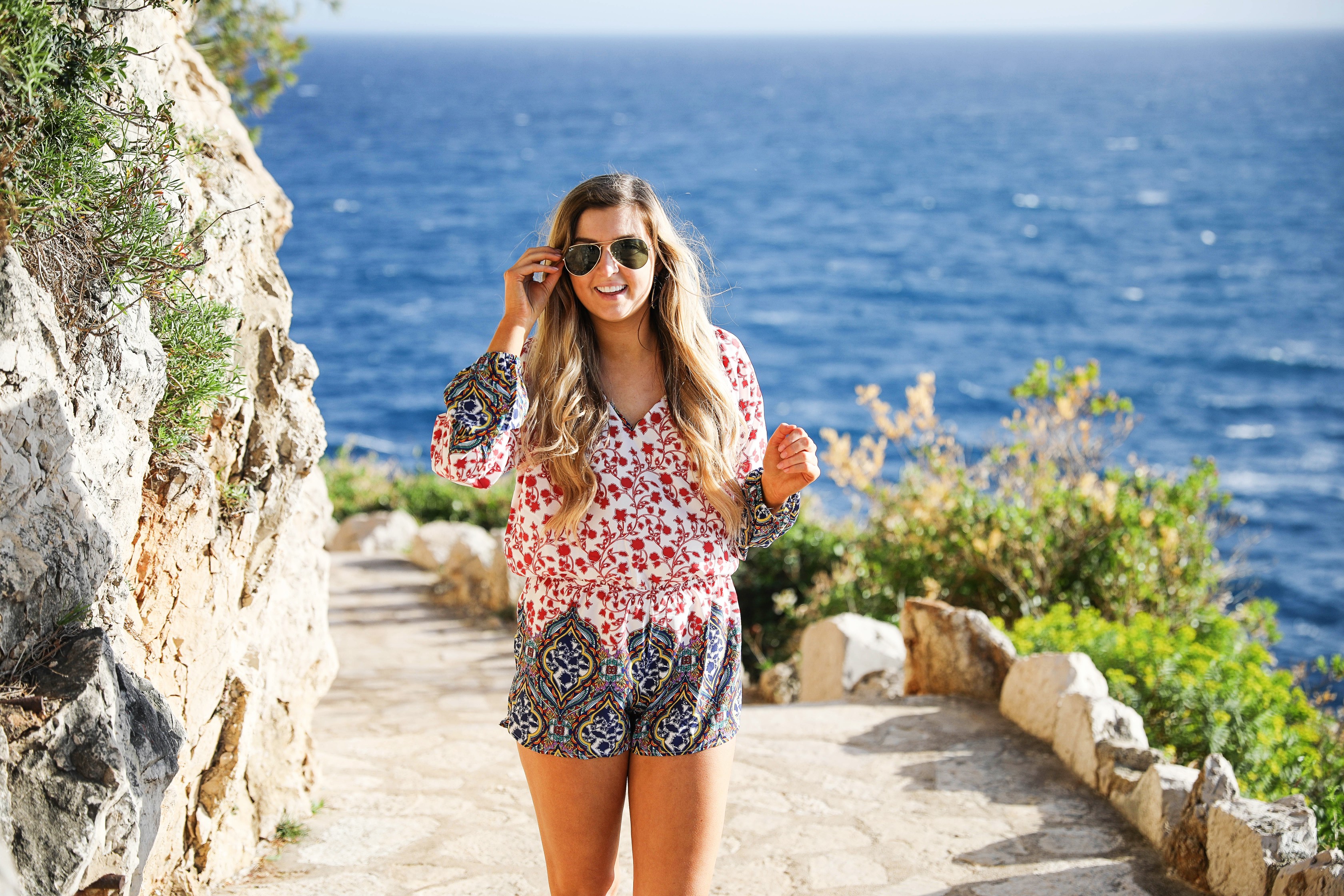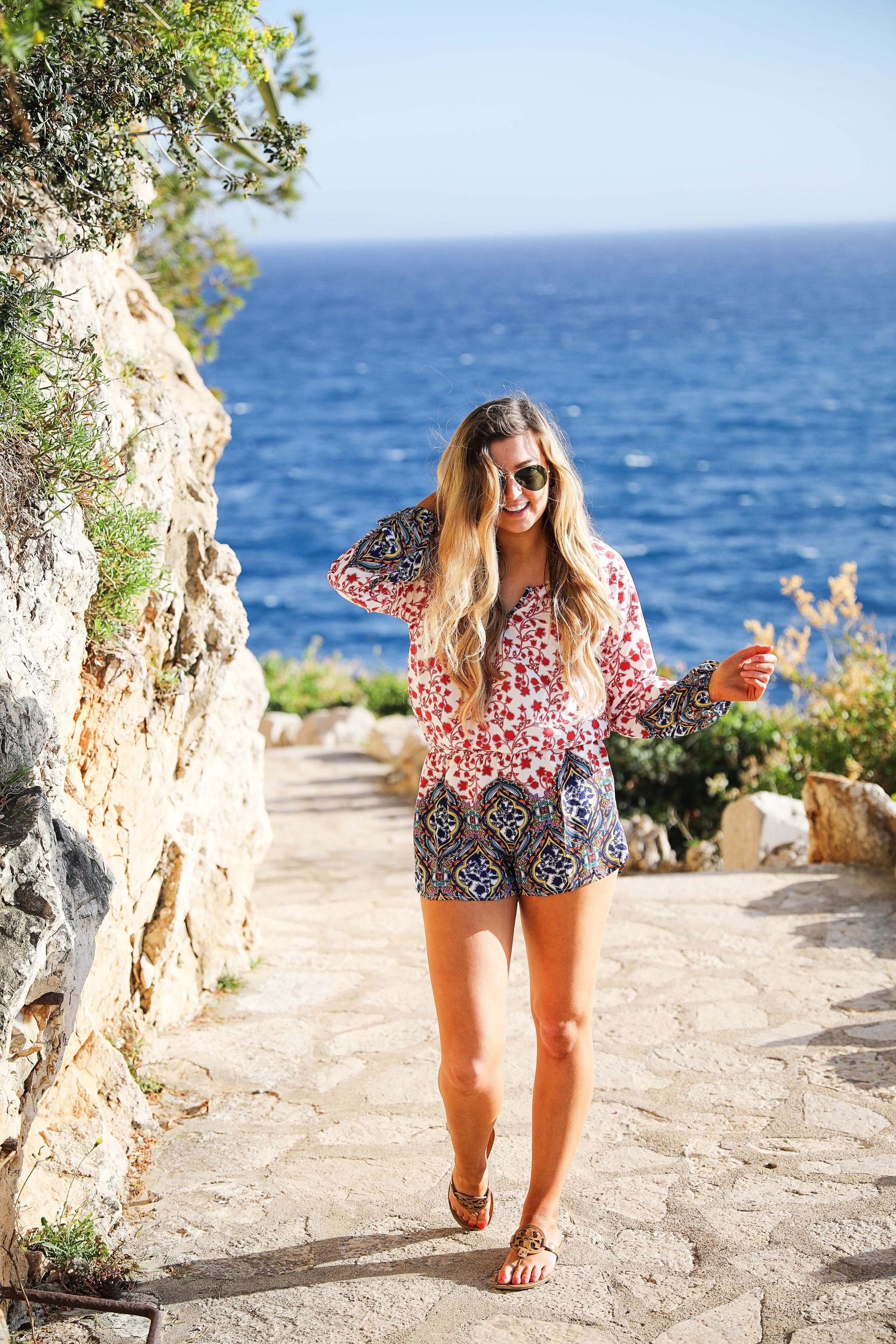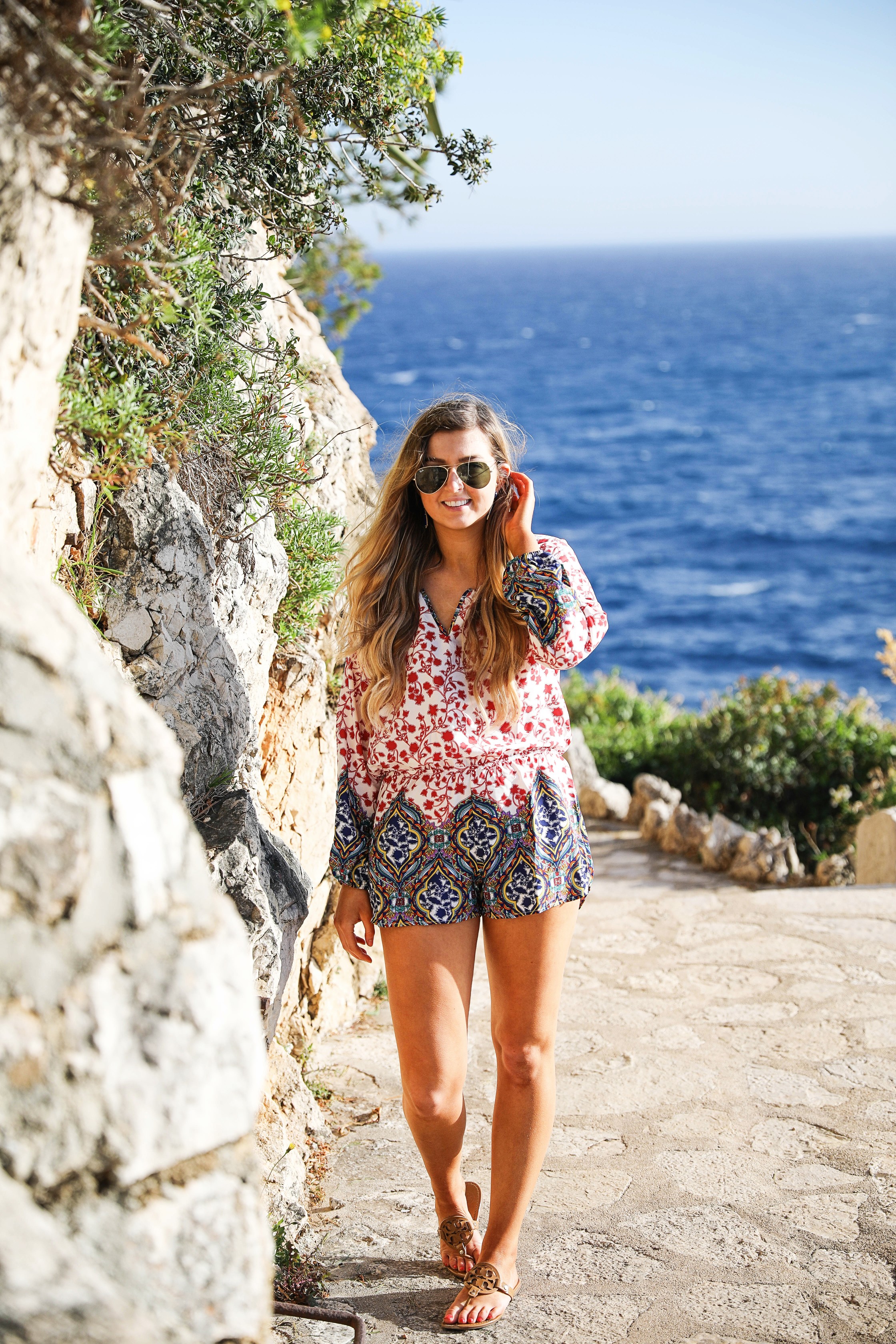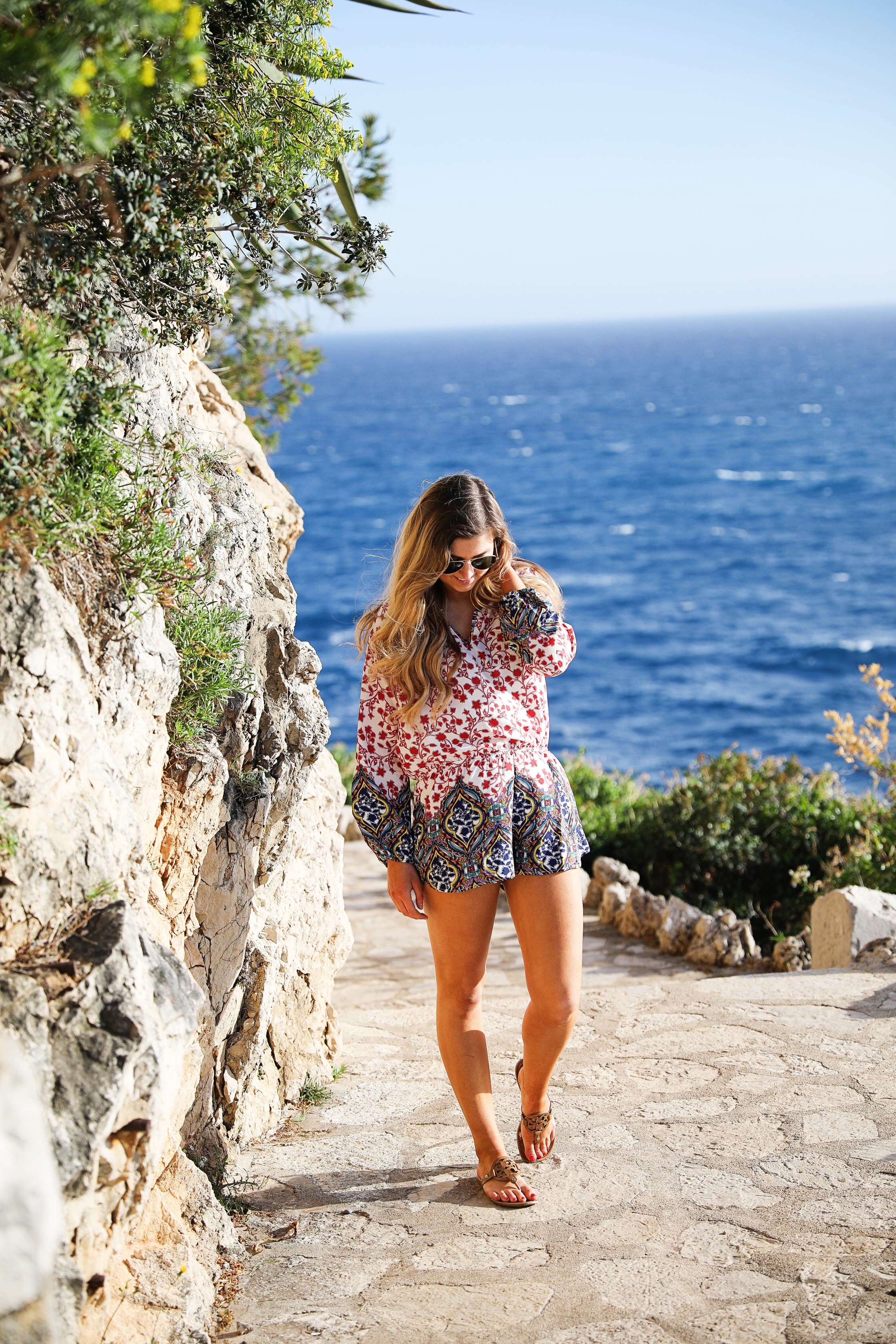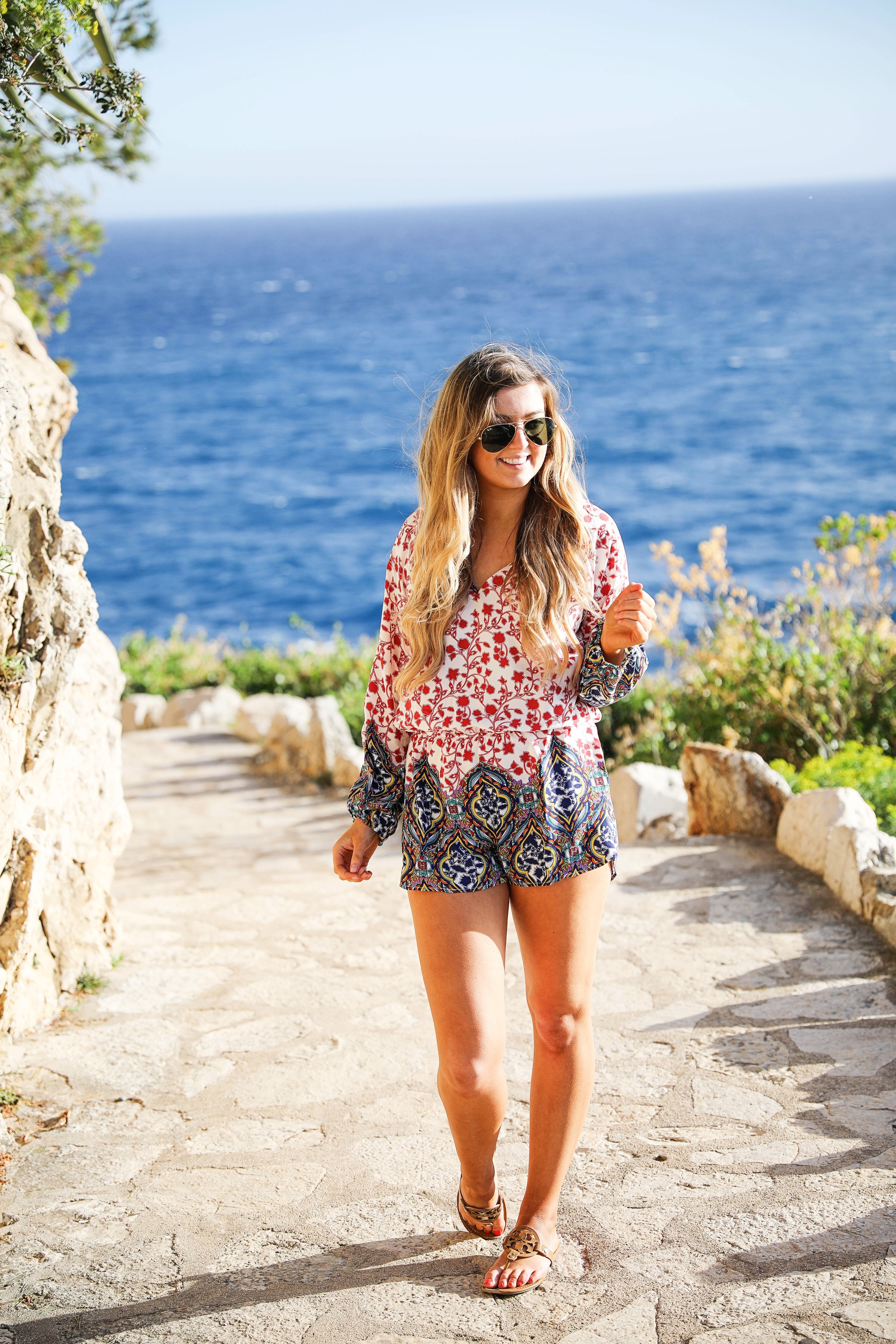 I swear 99% of these photos were me holding my hair down or my hair going crazy because of the wind by the ocean haha! Does anyone have photo tips for windy days? I have a feeling there will be a lot of windy days coming up because of spring. You'll probably just see me in a lot of braids and undoes which is fine by me! I decided to embrace it and post these pics anyway because I love this romper, I thought it looked so pretty against the blue ocean!
This romper is currently 40% off which makes it even better! I decided not to over accessorize since we were taking a walk down to the ocean. Plus the romper is so busy I didn't think it needed much else! It would be cute with some fun tassel earrings though! Speaking of tassel earrings, I can't find my white Lisi Lerch earrings anywhere and it is driving me crazy – don't you hate losing things?! I'm hoping they'll turn up soon because they're my favorite earrings I own! If I can't find them I may invest in another pair though, let me know which color I should get!
By the way, happy Friday loves! I am so excited for this weekend. It's my first weekend back home since my trip and I am ready for a good one. Tonight my boyfriend and I are going to his little sister's birthday dinner and I'm so excited! I'm going to spend the rest of the weekend relaxing and getting my apartment back in order. Then Sunday night I get to see one of my best friends Lily who I don't get to see enough! Ahh so happy! I hope you all have an amazing weekend!
xoxo,
Lauren Emily Lindmark
Copyright © 2017 dailydoseofcharm.com