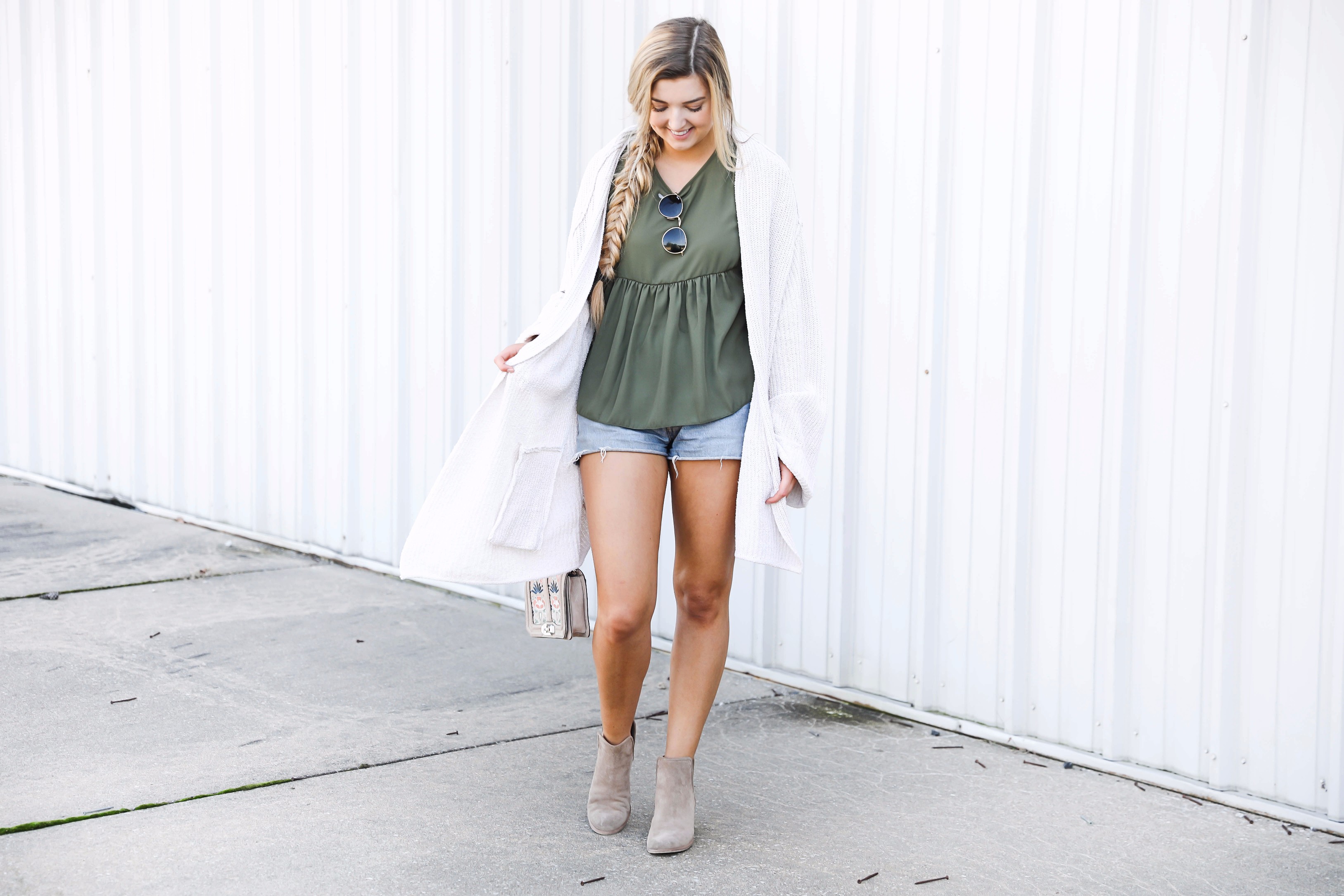 Olive Fall | OOTD
Lol – get the title of this post?! Olive fall…I love fall? I thought I was clever…
I am obsessed with olive for fall! Whenever I see anything in this color it catches my eye and I immediately want it! I just bought a t-shirt dress in this color and I'm excited to wear it with some scarves and booties. I am so glad this color is in! I paired this look with my fav cardigan ever! I have had this since last season and got the navy this year too, I love how slouchy and comfy it is.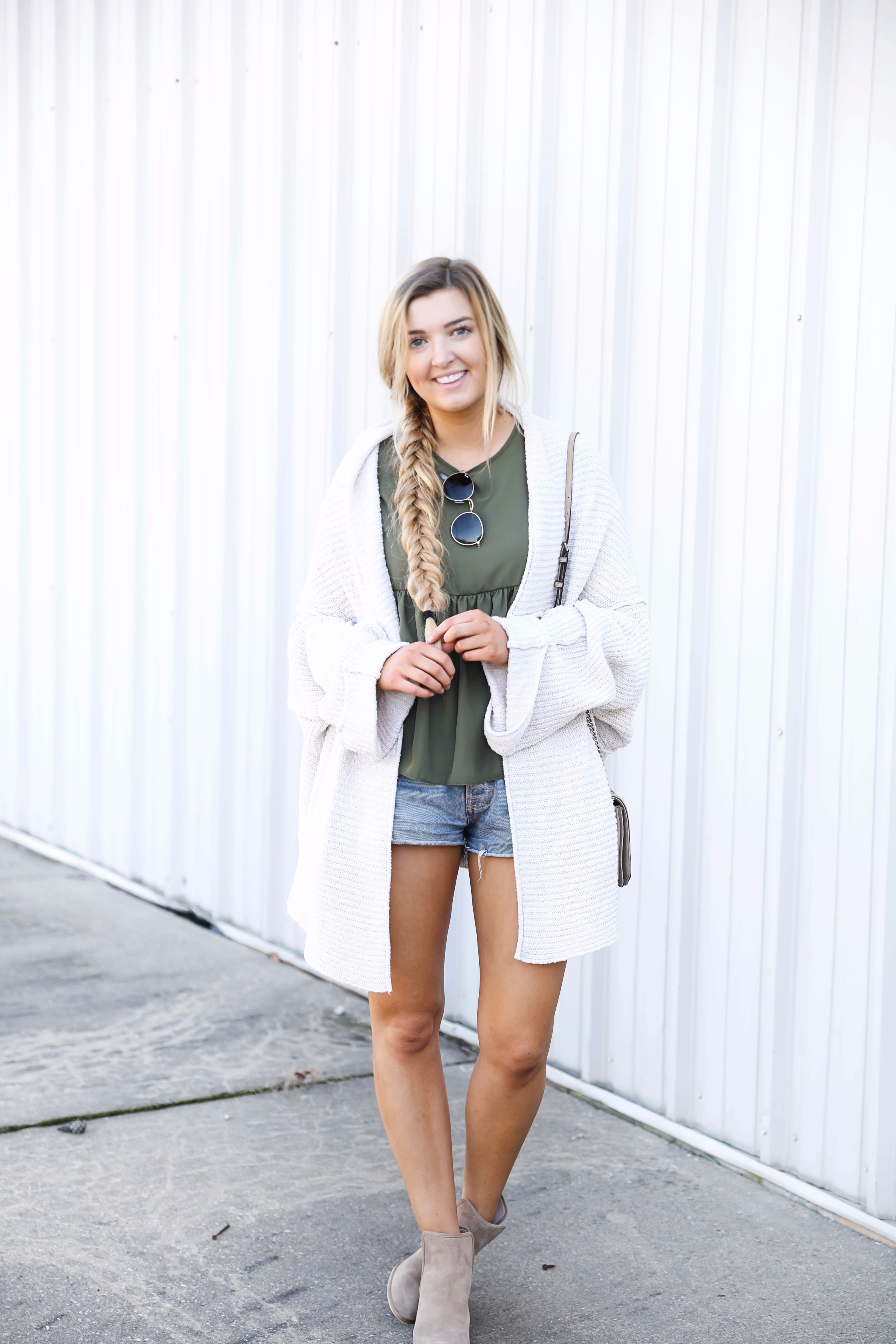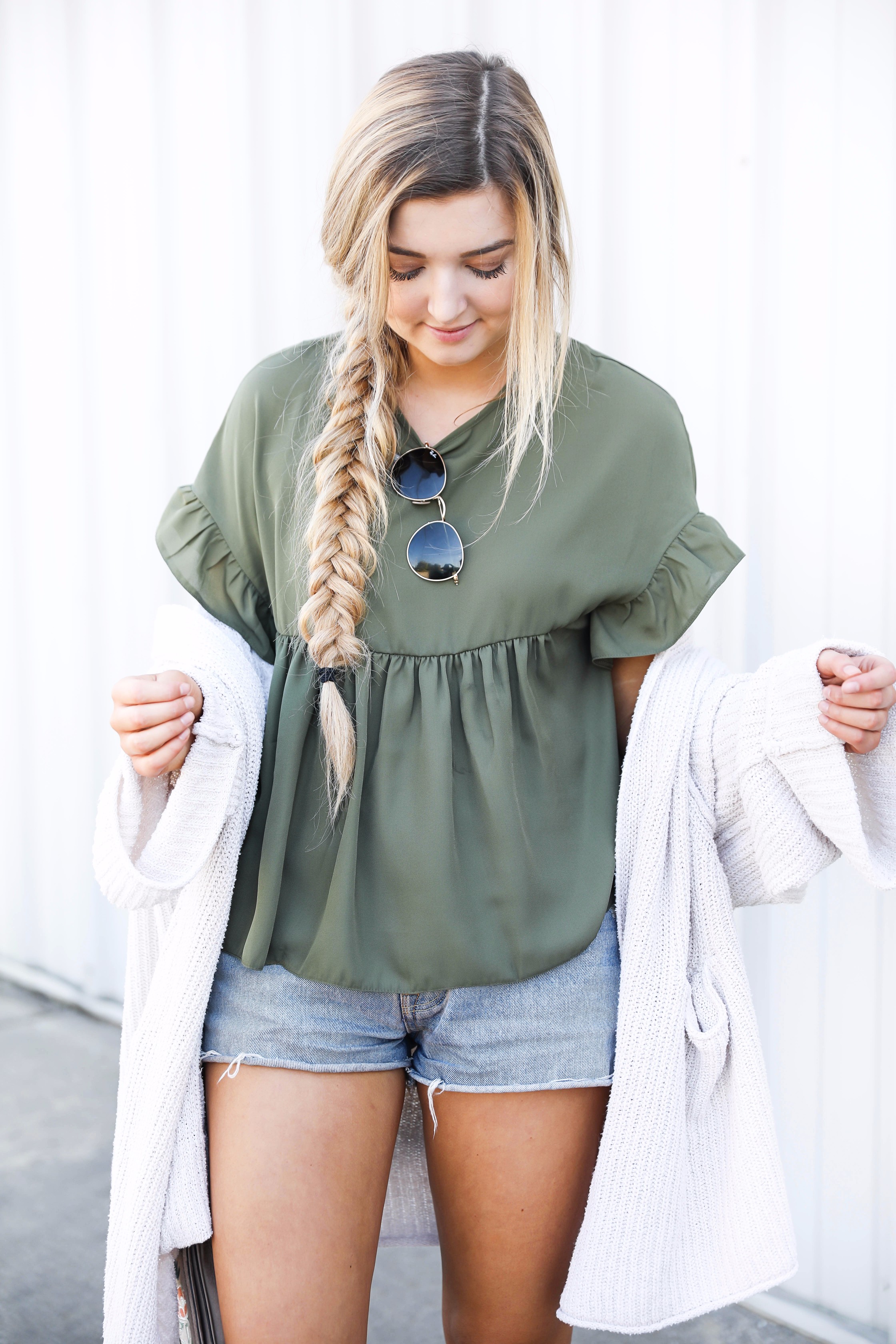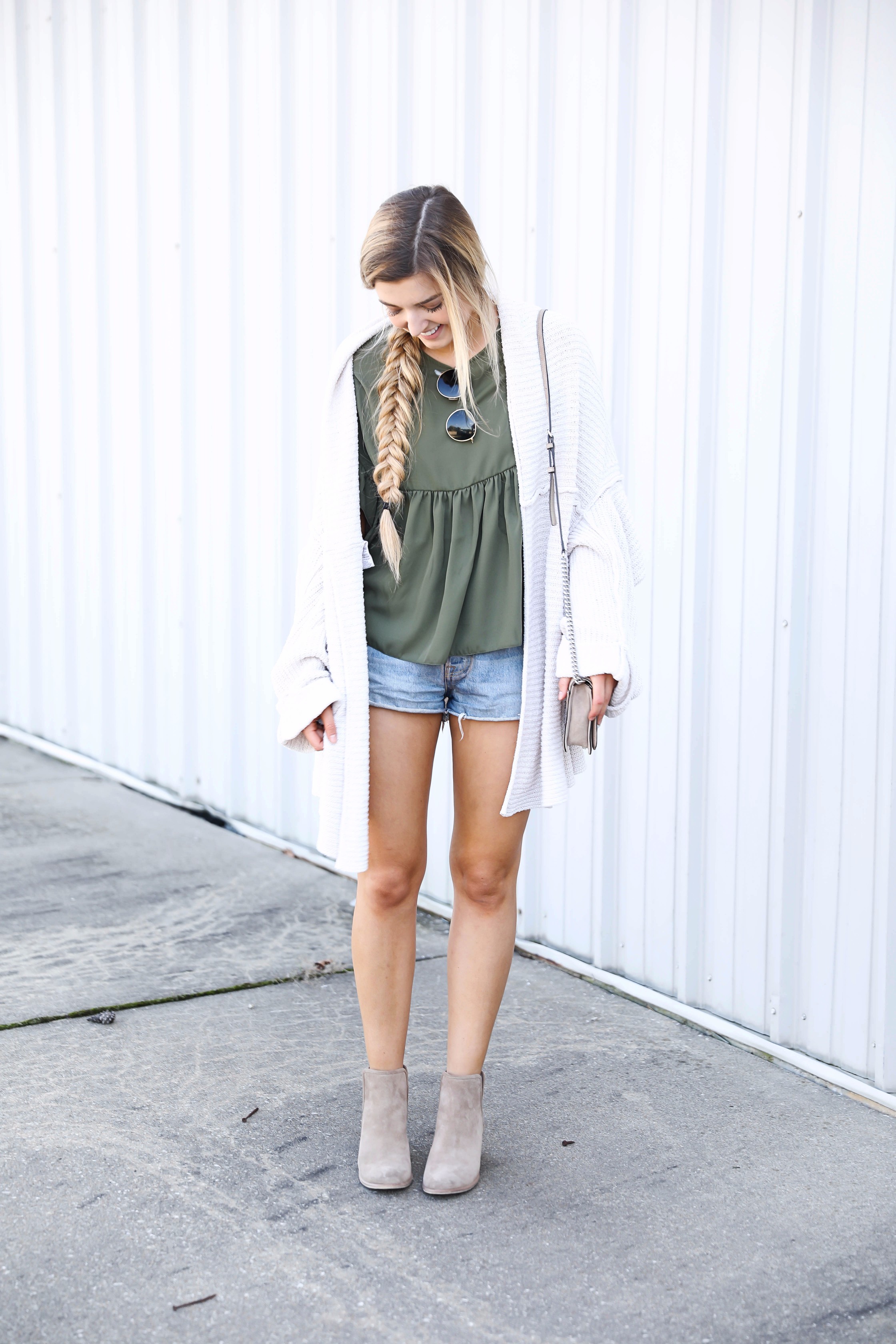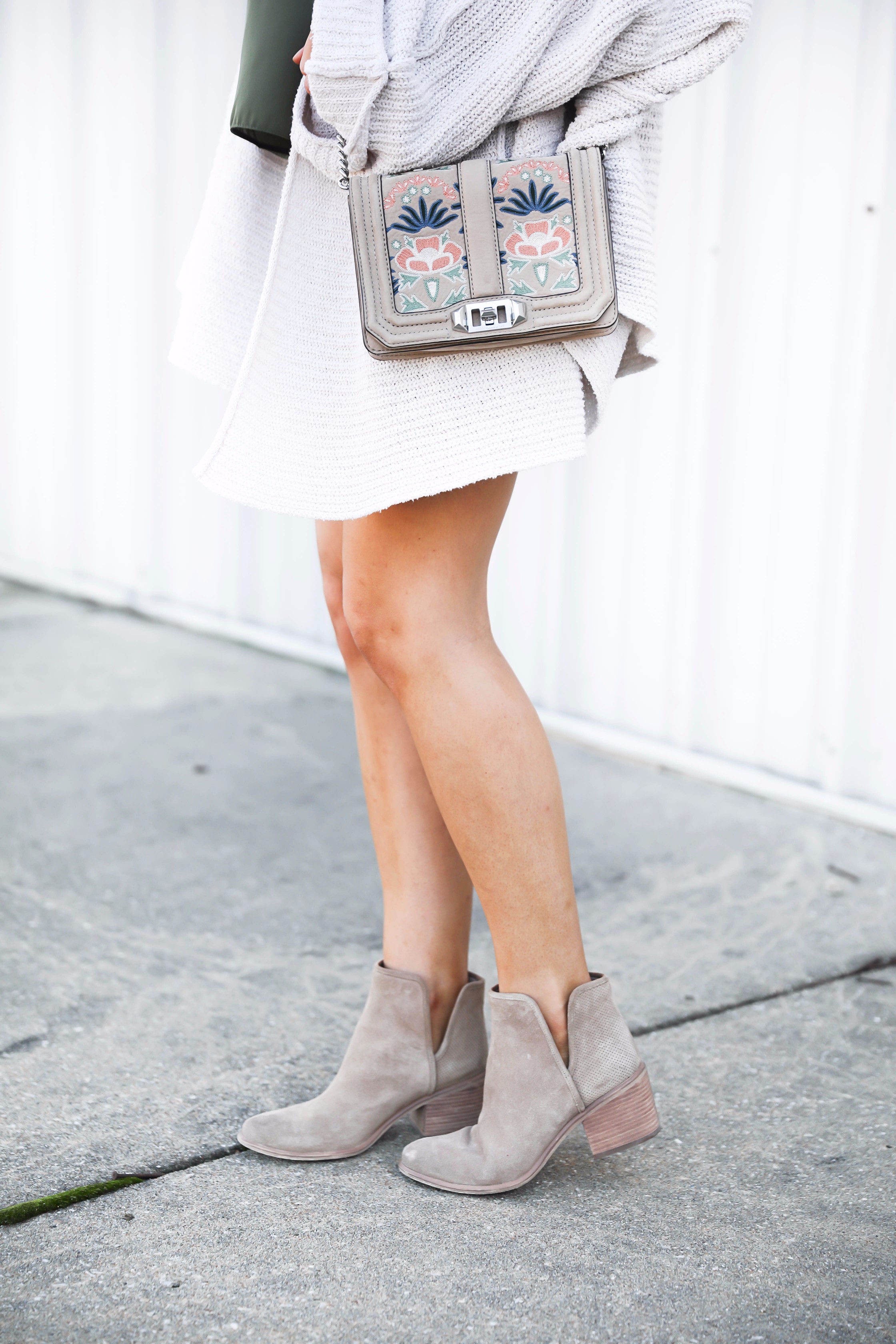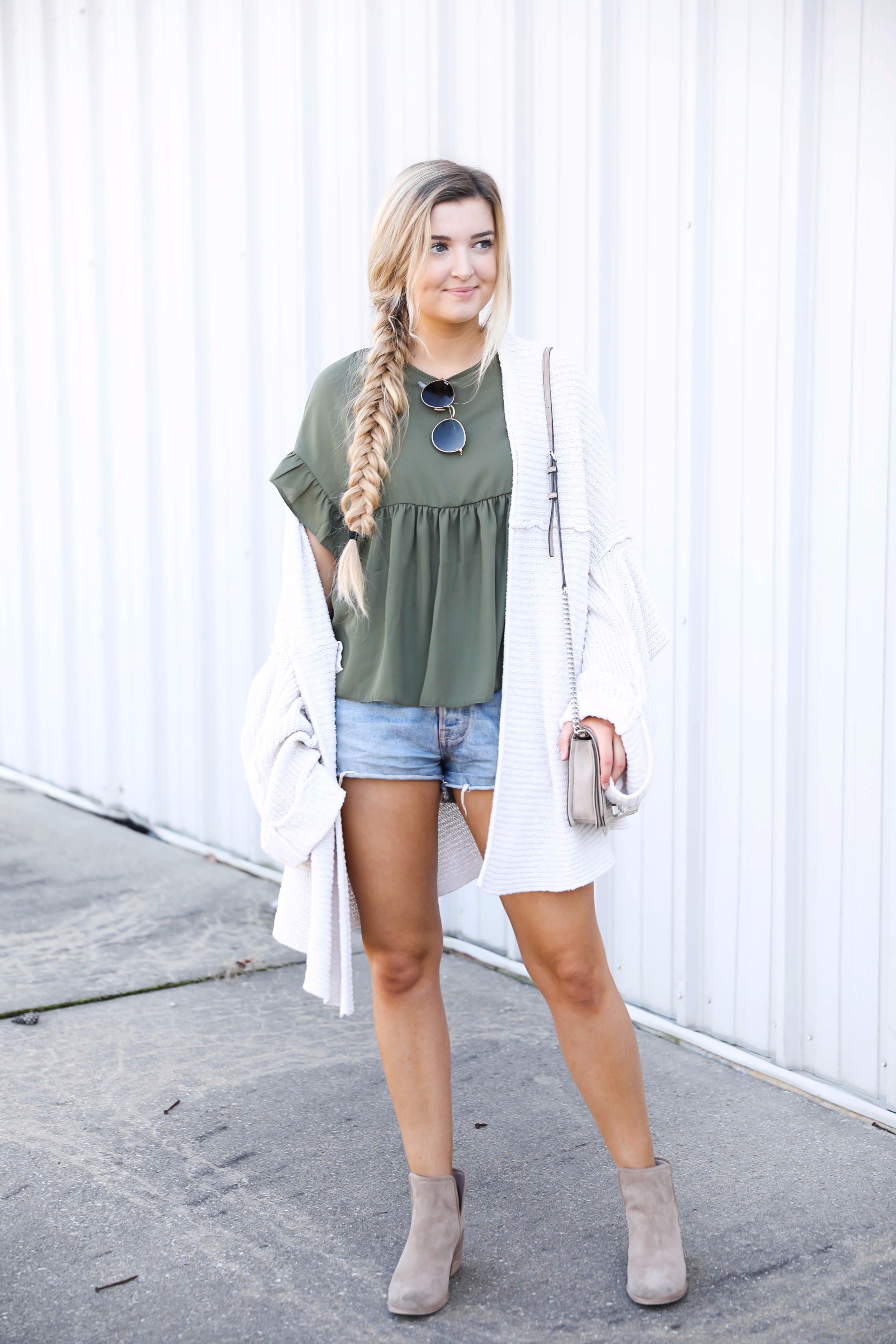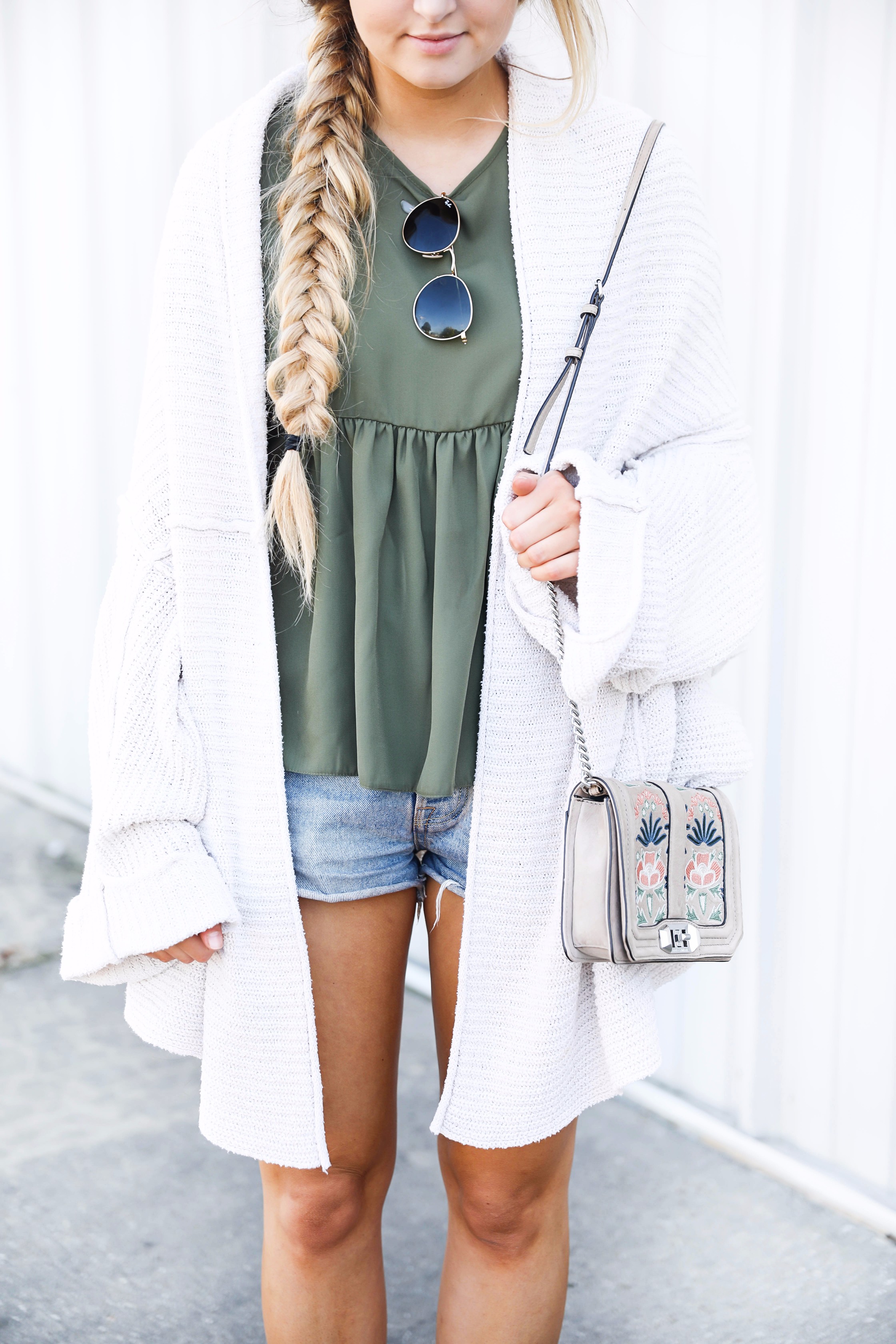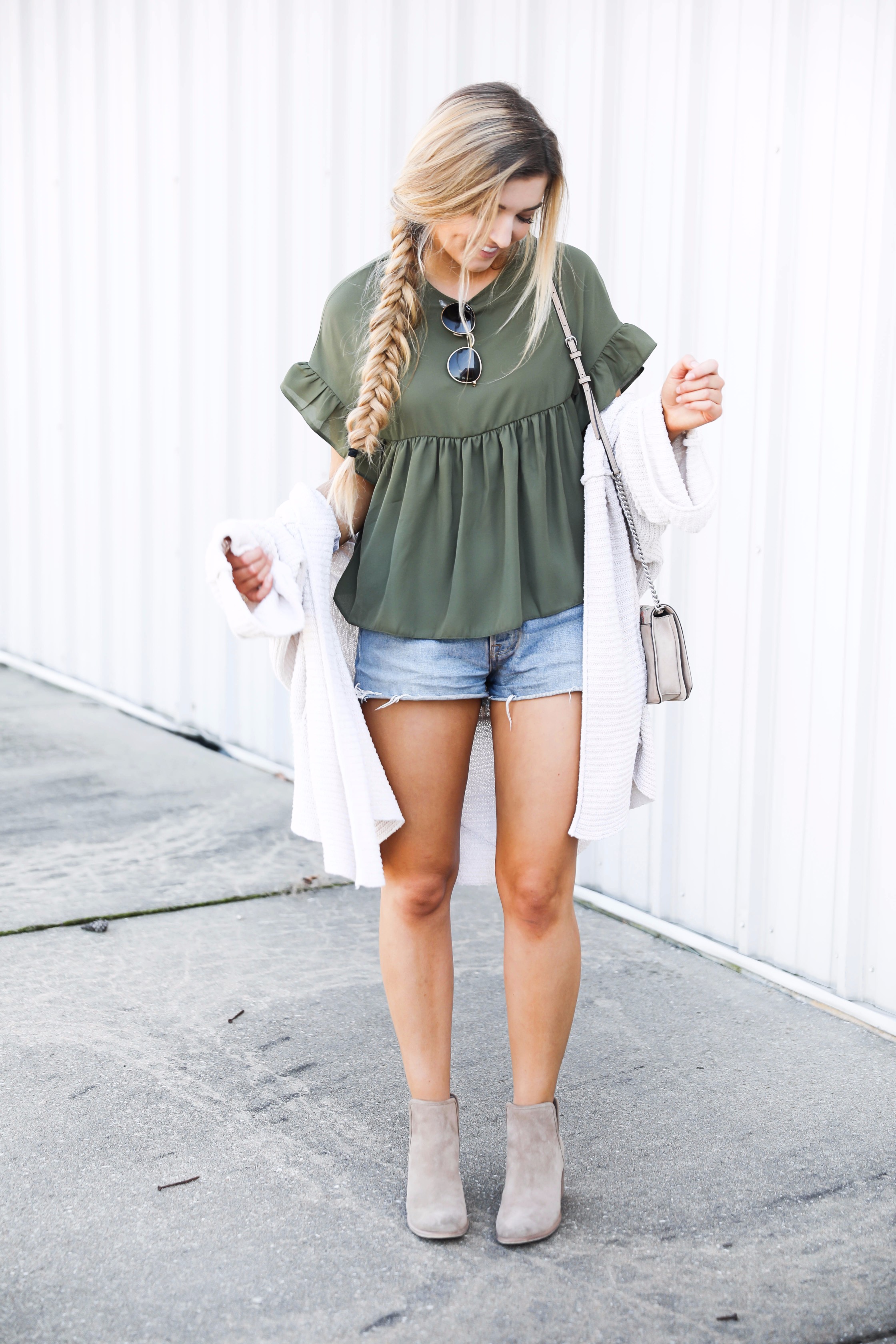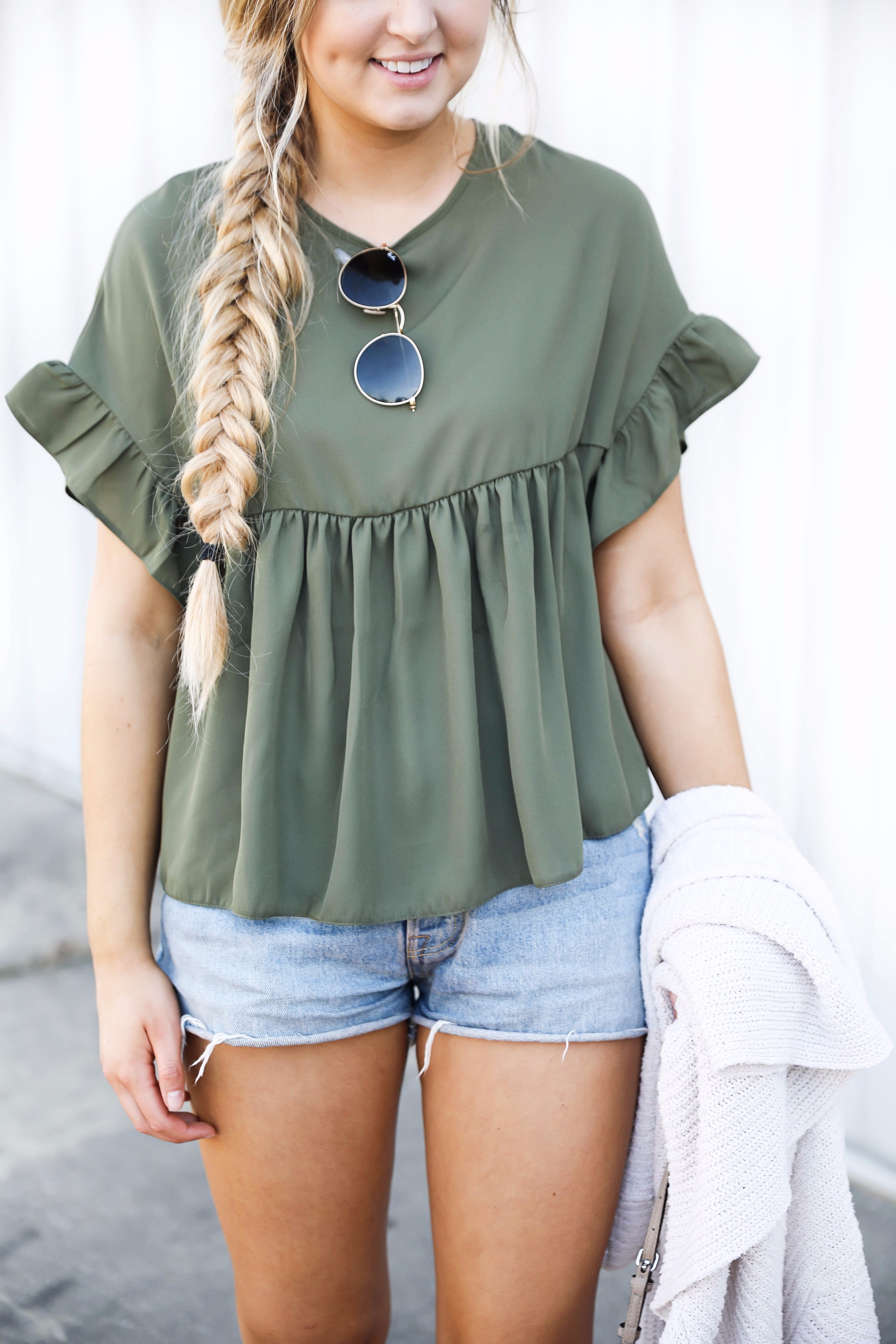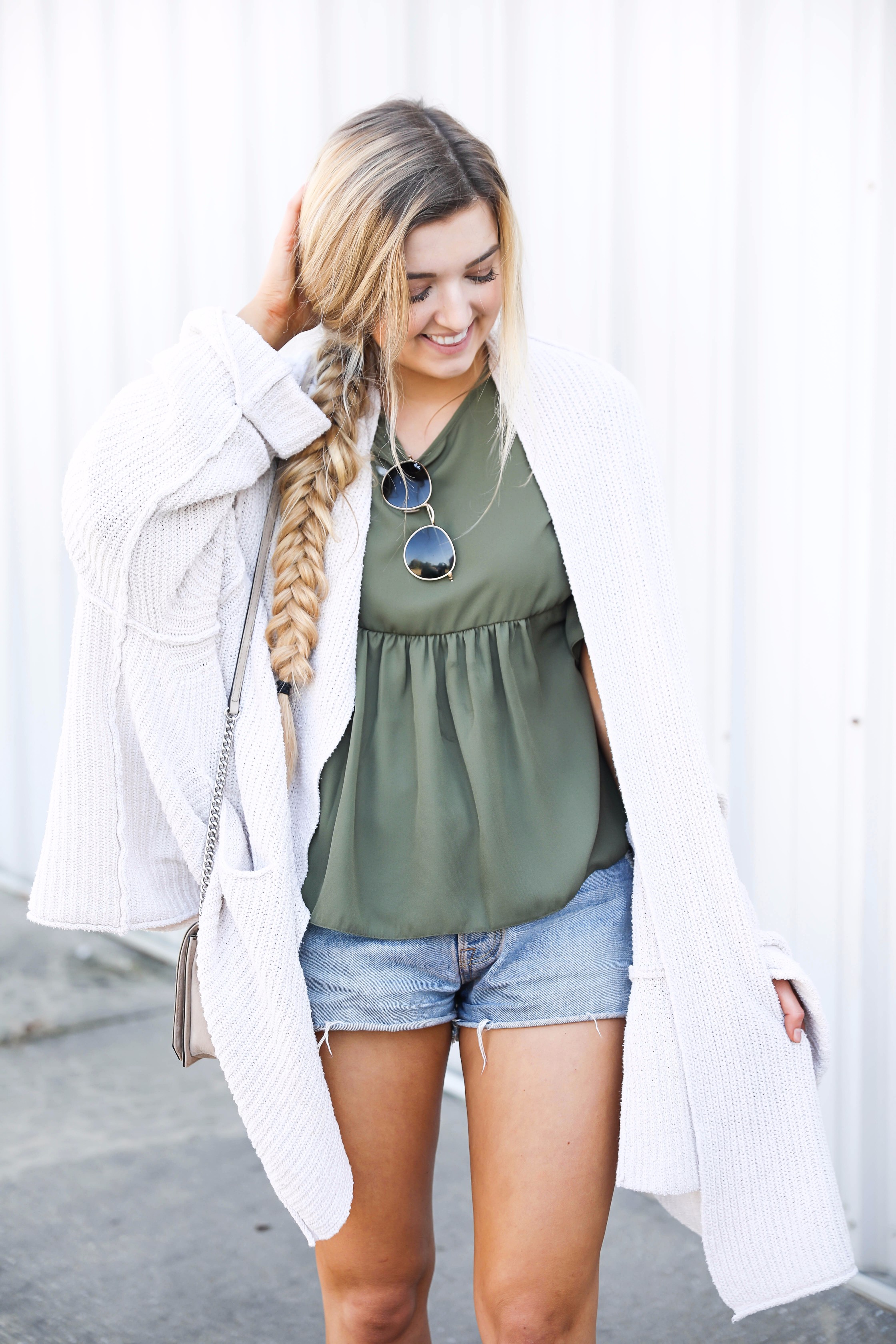 In other news, fall is definitely here because my allergies are horrible haha! I have been waking up with sore throats, I can't complain though because it means the leaves are about to get all pretty and the air will be crisp! I have heard from a few people that if you eat local honey everyday for a year it will make you immune to some of the allergens in your area – has anyone tried this?! I am all about natural remedies, especially because allergy meds dry me out so much!
My next post (that will either go up tomorrow or Monday…I don't usually post things on my blog on the weekends but I am eager to post it) is a HUGE life update post! I just dyed my hair (as you can tell) and I wanted to debut it in that post, but I wanted to get this one up today so here it is. What do y'all think?! I did the same things as I usually do, but I asked my hair stylist to bring the blonde up higher so it can blend better with my extensions. It looks way different for some reason! I love it, I think haha! I just think my roots look a little more extreme with the blonde being higher…
Have an amazing weekend and be on the lookout for my life update post!
xoxo,
Lauren Emily Lindmark
Copyright © 2017 dailydoseofcharm.com