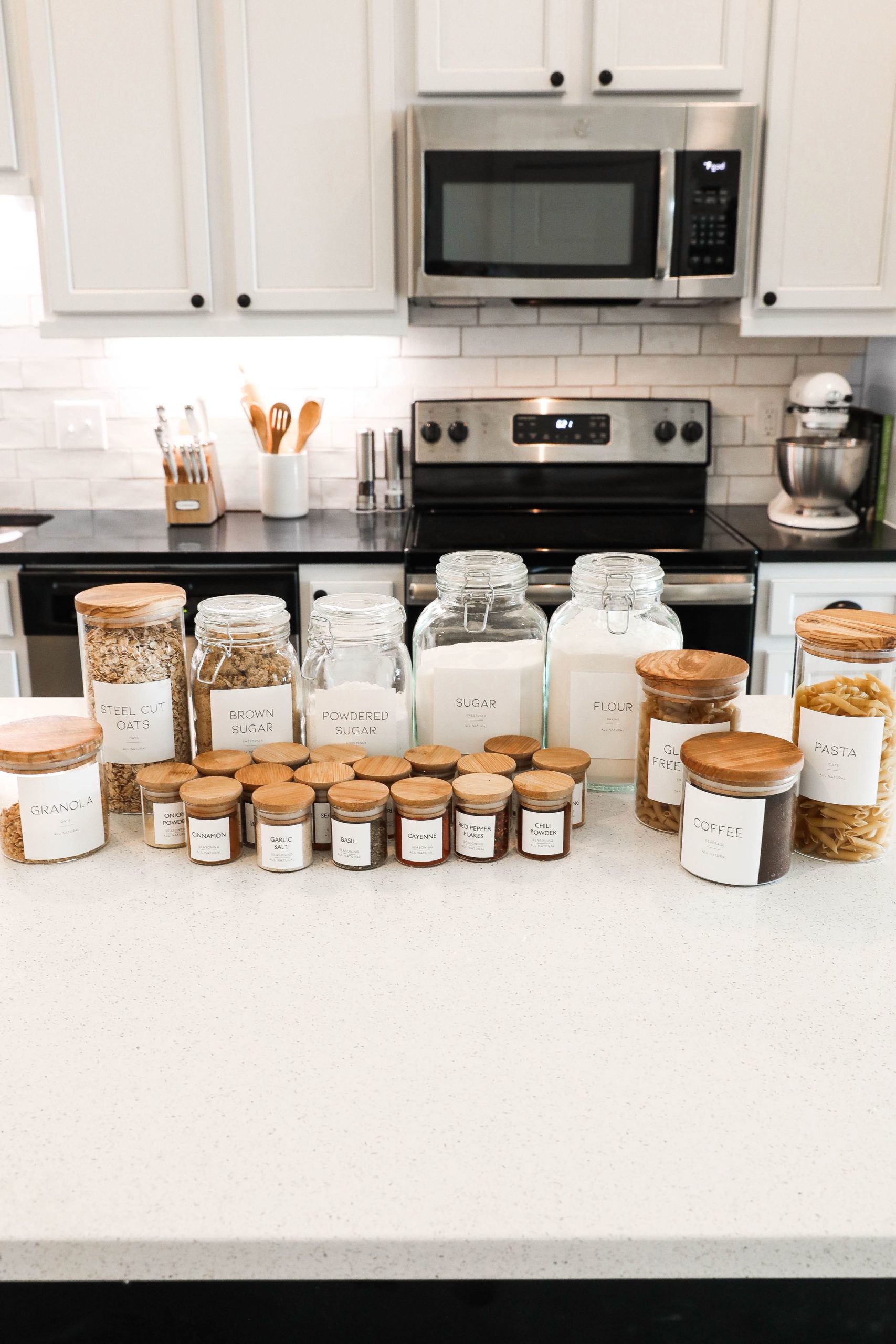 Organizing My Kitchen Cabinets – FREE Label Printouts for Your Kitchen Jars
Hey friends! I am so excited I finally got around to doing this project! Before I even signed a lease for my apartment, I bought these super cute jars for my next kitchen. I really wanted to make some cute labeled jars for my spices, baking supplies, and food! A few months later, and I finally got around to doing the project and I LOVE how it turned out!
Today I wanted to share the process and give you guys the free printouts of the labels I used + instructions on how to customize your own! I found the inspo for this from Jen Woodhouse on Pinterest! Check out her post if you want more tips or if you want to purchase the labels she linked instead of printing mine or buying your own!
First of all, let's chat about the jars. I am going to break down each size I purchased, as well as what label sizes I put on them. I honestly want to buy even more jars for our snacks, chips, etc! I went with all glass because I didn't want to buy any plastic items for this apartment.
before and after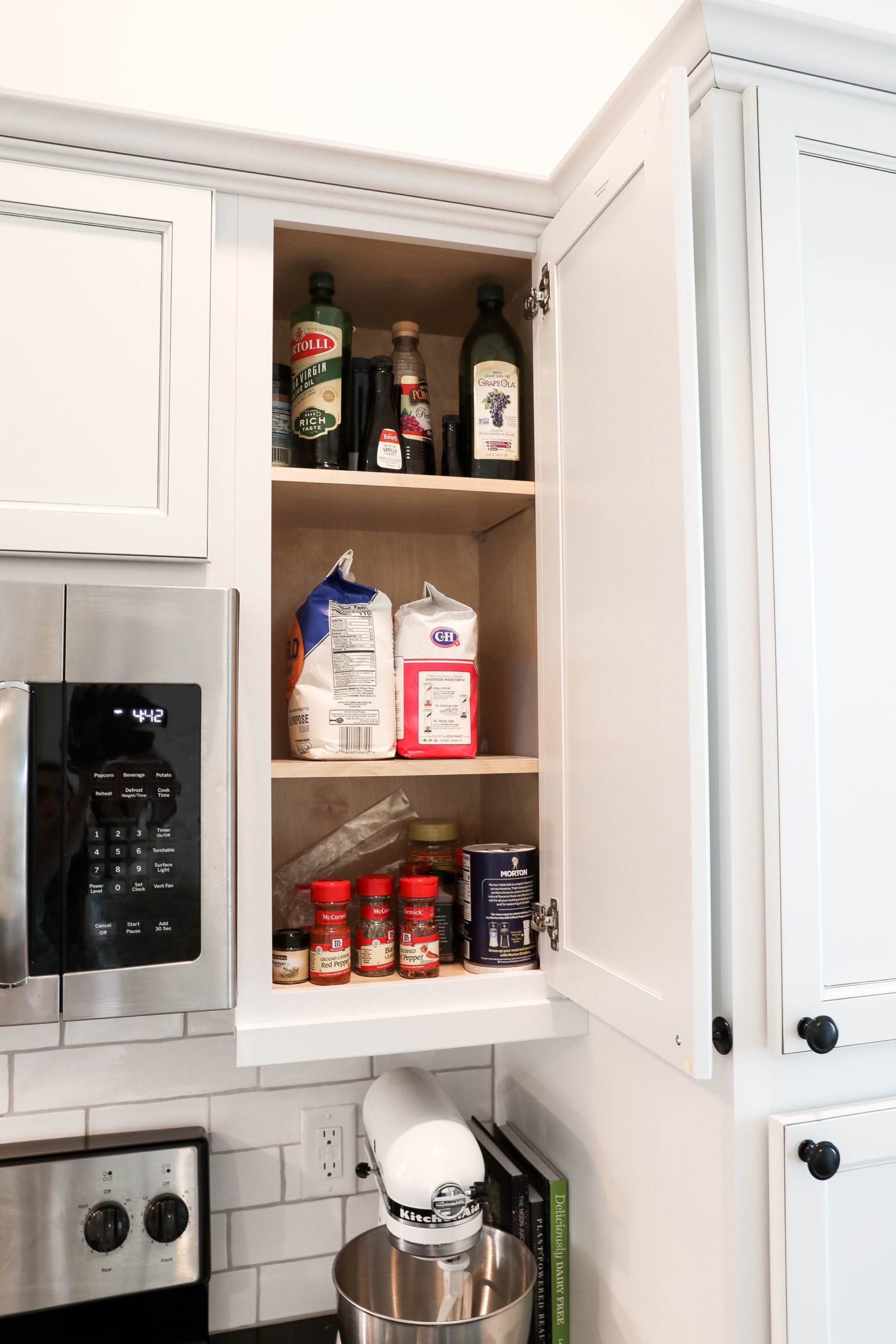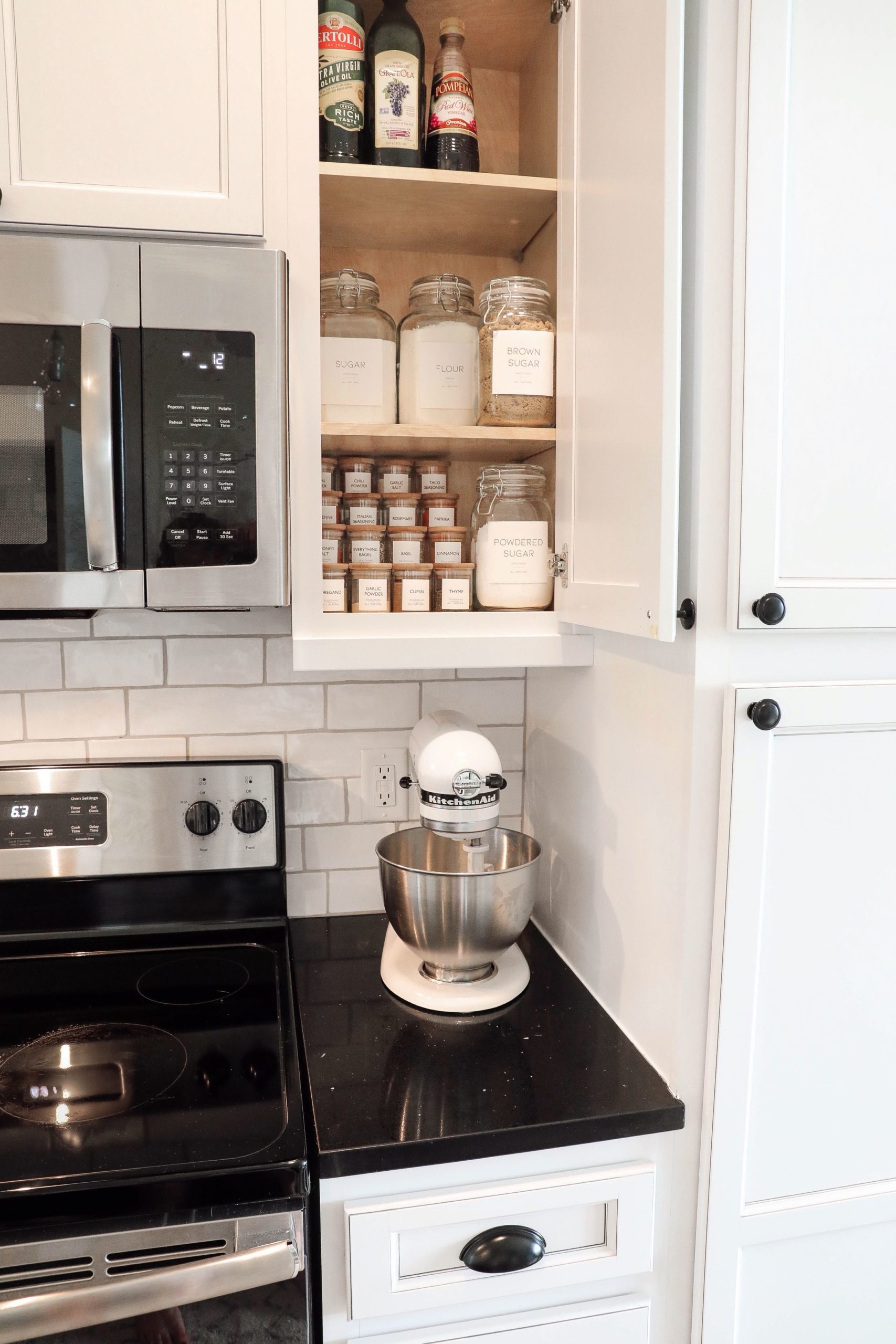 small spice jars
I found these glass spice jars from Walmart and they were PERFECT – but pricey. I am so happy I bought them though! For these jars, I used the smallest labels which were 1.7" x 1.7" – because I made these on the computer it was really easy to make them that exact size!

medium jars
I got these really cute jars with wooden tops from Sur la Table (similar linked below that are cheaper and about the same ounces) and some regular glass clamp jars from Amazon! On all of those I put medium size labels = 3.3" x 3.3". These I designed a bit differently than the spice jars, but they ended up looking so cute together!

large jars
The biggest jars I had already purchased years ago, but I linked some similar ones! On these two, I made labels that were slightly bigger than the medium ones – 3.6" x 3.6".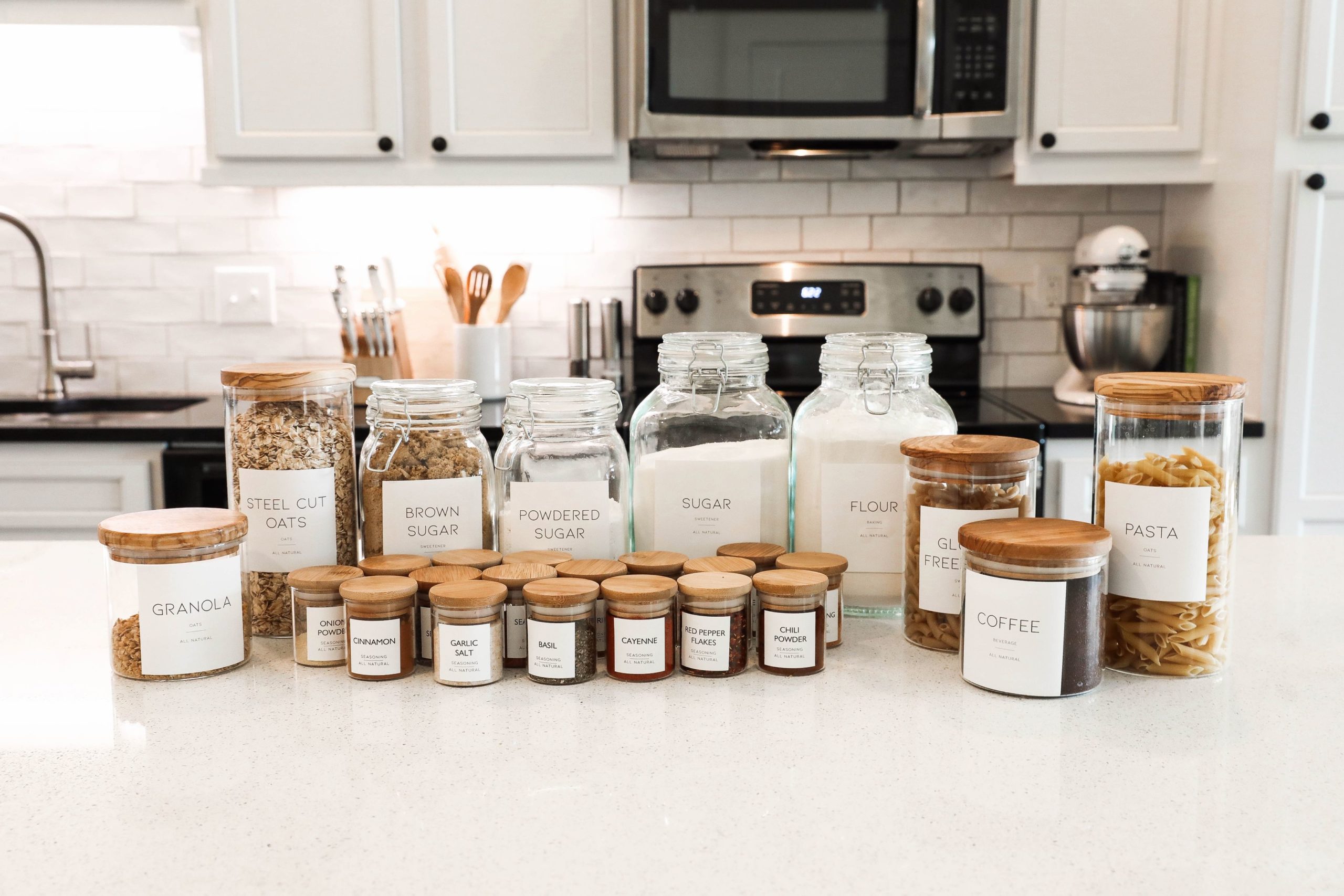 how to make & print the labels
1. First step is to download the free fonts I used. For the small spice jars I used the font HUMANIST for the name and KIONA for the bottom lettering (where it says seasoning). On the medium & large labels I used the font KIONA for all of it!
2. Open up a word document (or Apple Pages) and create boxes the size that you want. Once I cut them out they ended up being a tiny bit smaller! Again, here are the sizes I used:
Small labels = 1.7" x 1.7"
Medium labels = 3.3" x 3.3"
Large labels = 3.6" x 3.6"
3. Then create text boxes and write out what you want on the labels using the fonts I shared above! This was actually pretty easy, I just created one and copy and pasted the style to each box!
4. Print your labels using this sticky printer paper! I suggest doing a trial sheet on normal paper first so you know which side up to put the paper and make sure you like how the sizes turned out! This is the sticky paper I used!
5. Then it's time to cut (I used a paper cutter which made it easy easier) then label all your jars!
6. Fill and enjoy! I also bought this really cute acrylic stand for all the spices!
I hope you guys liked this post, I had so much fun going this! Let me know if you want to see more organization posts! Save these free printouts below!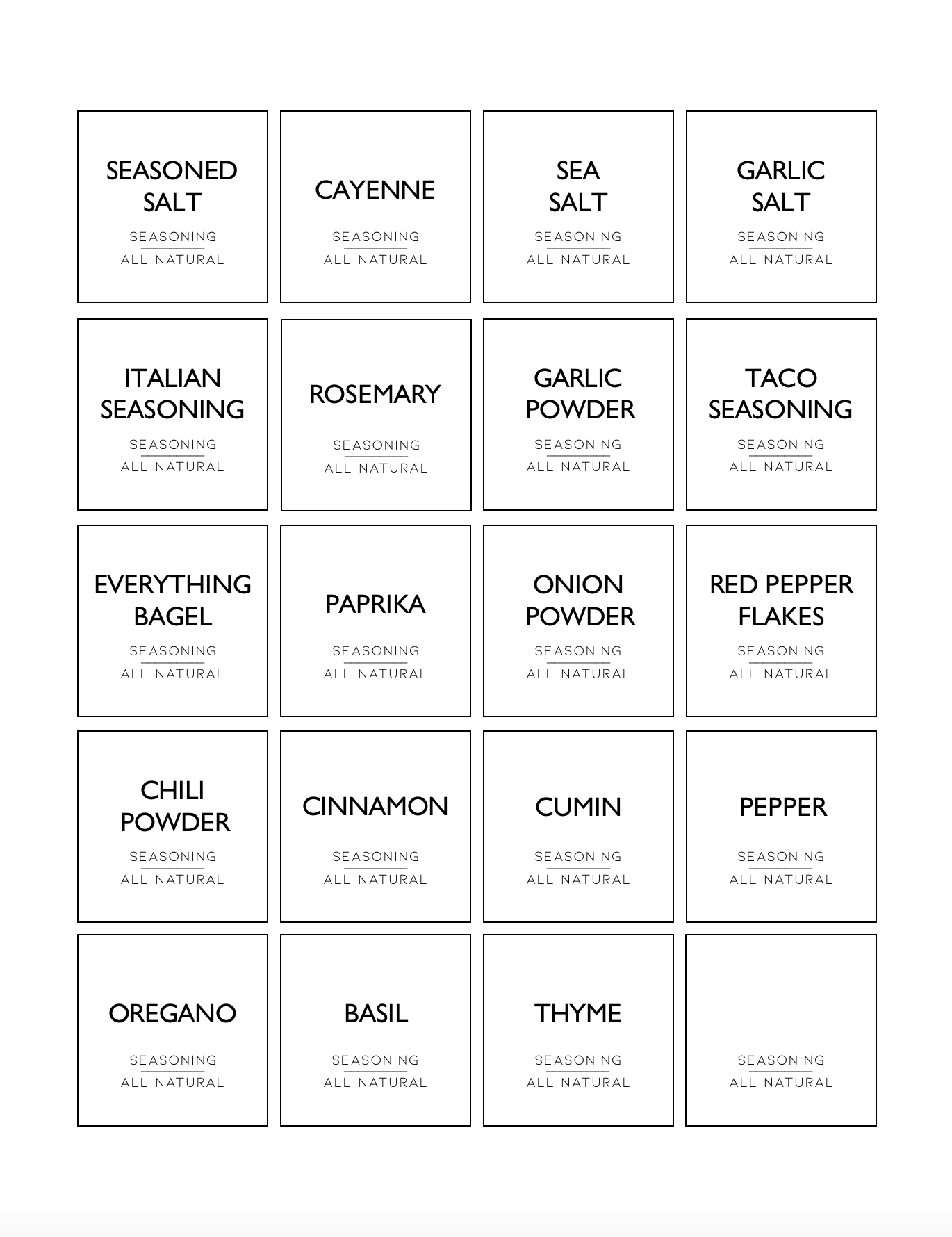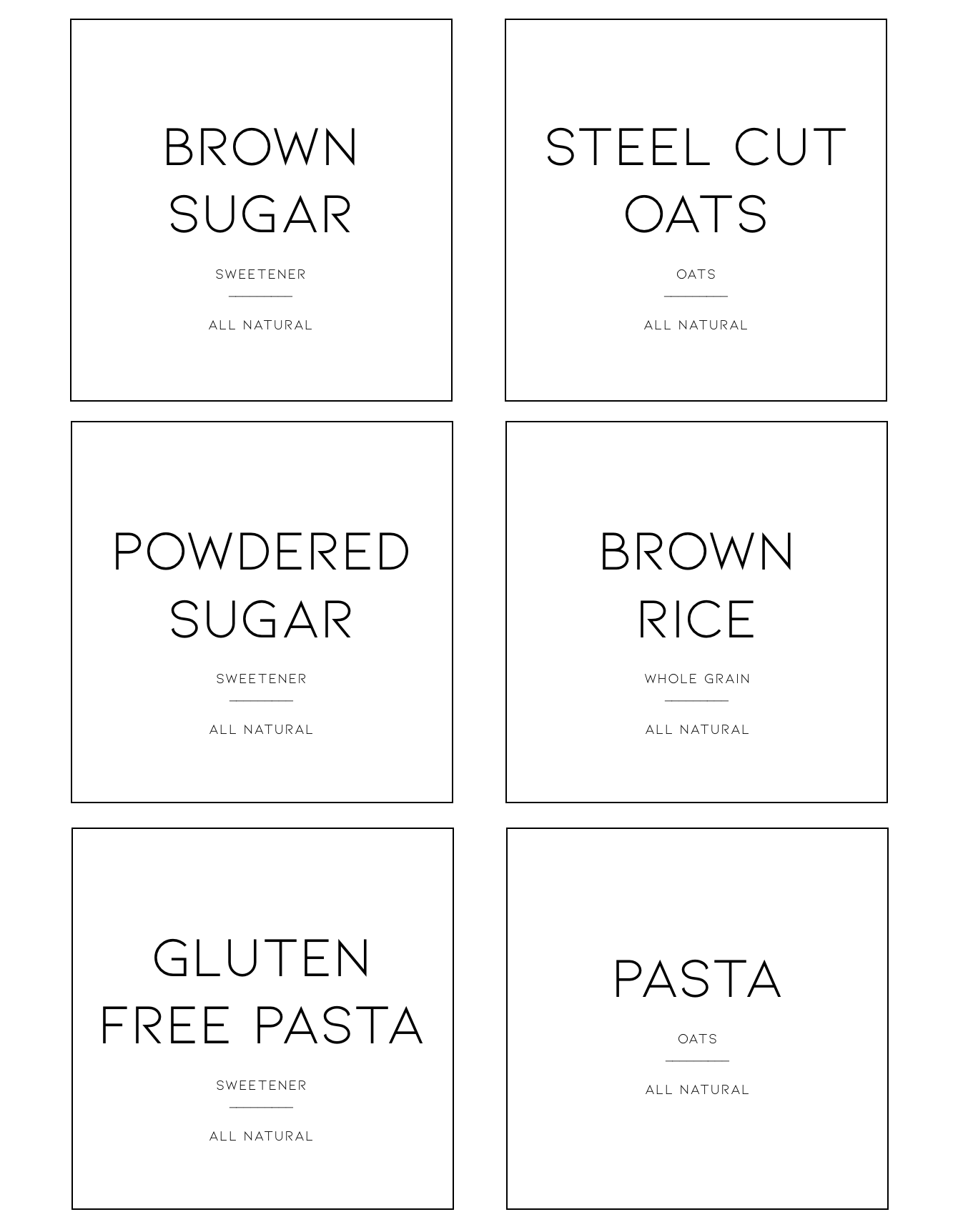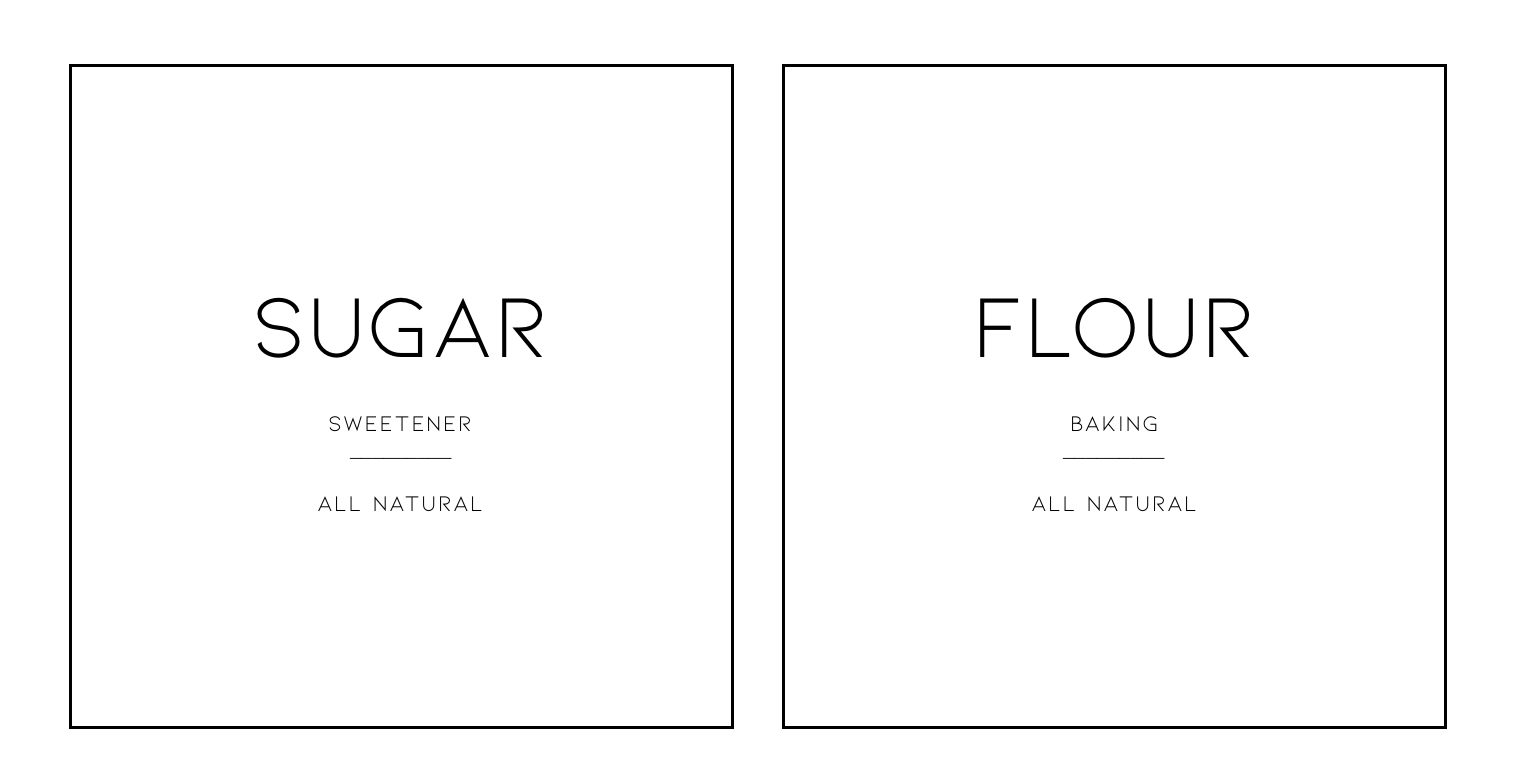 xoxo,
Lauren Emily Lindmark
Copyright © 2020 dailydoseofcharm.com