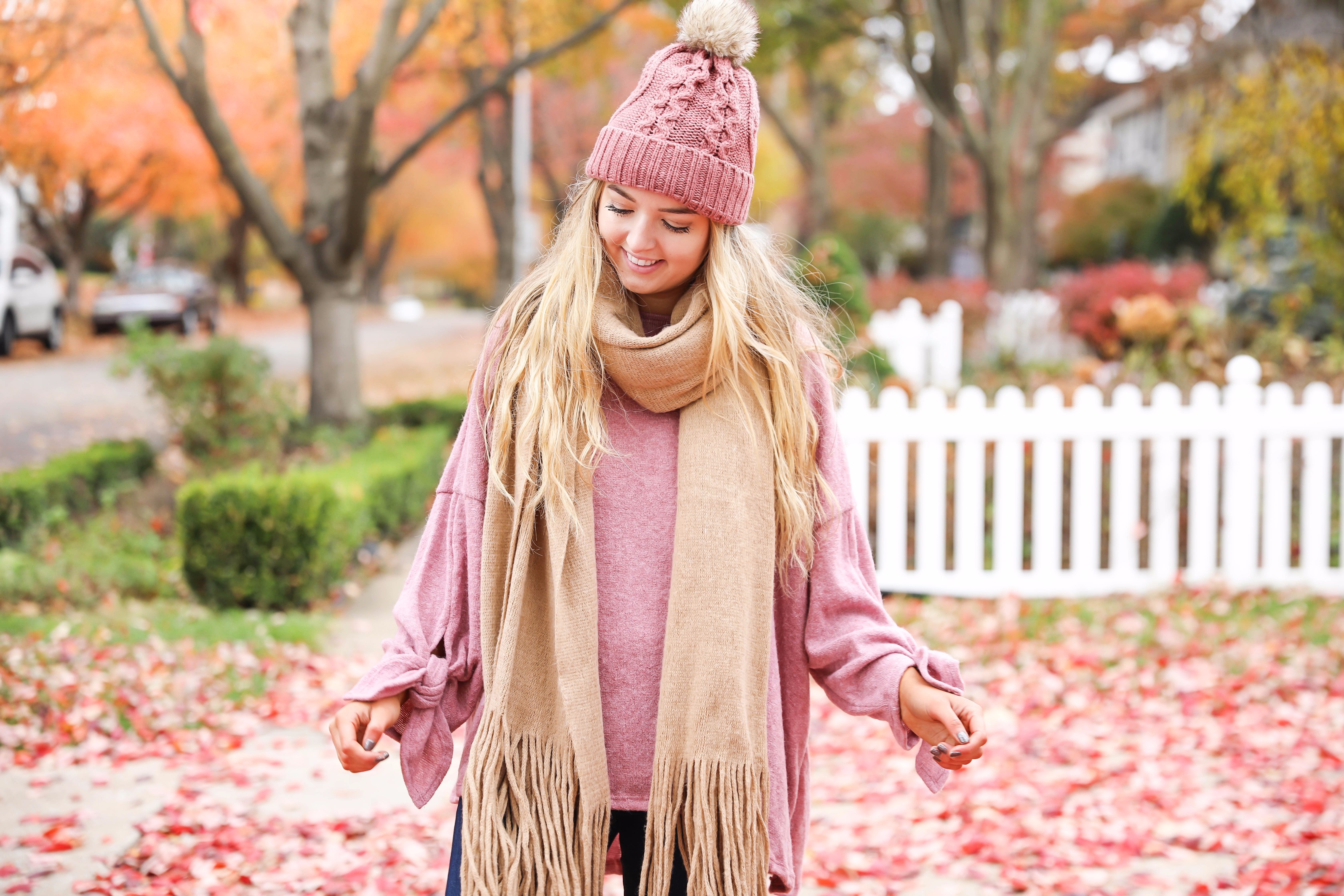 Pink Cozy Outfit + My Favorite Scarf | OOTD
Happy Monday, but more importantly, happy Thanksgiving week! I've talked about this before, but I feel like Thanksgiving sort of marks the "last day of fall." By then a lot of the leaves have fallen and that's when I really start focusing on the holidays! I have already been struggling finding streets to shoot photos on that still have vibrant leaves, but luckily my mom and I have found a few to last us until the end of the week! I have a gift guide post going up on Wednesday, but next Monday will mark the first official day of holiday blog posts here on Daily Dose of Charm! I am really excited! I have some fun holiday crafts and outfits to share with you next week!
Anyways, this look could honestly be worn in the fall or winter! I love incorporating some color into my wardrobe this time of year because I feel like I end up wearing mostly neutrals, it's fun to change it up! I found this sweater on Forever 21 the others day and Y'ALL!! Their quality has been amazing lately! It is SO SOFT! It has little tied sleeves that are just adorable. Plus you can't beat the price! Scroll down for links and more details!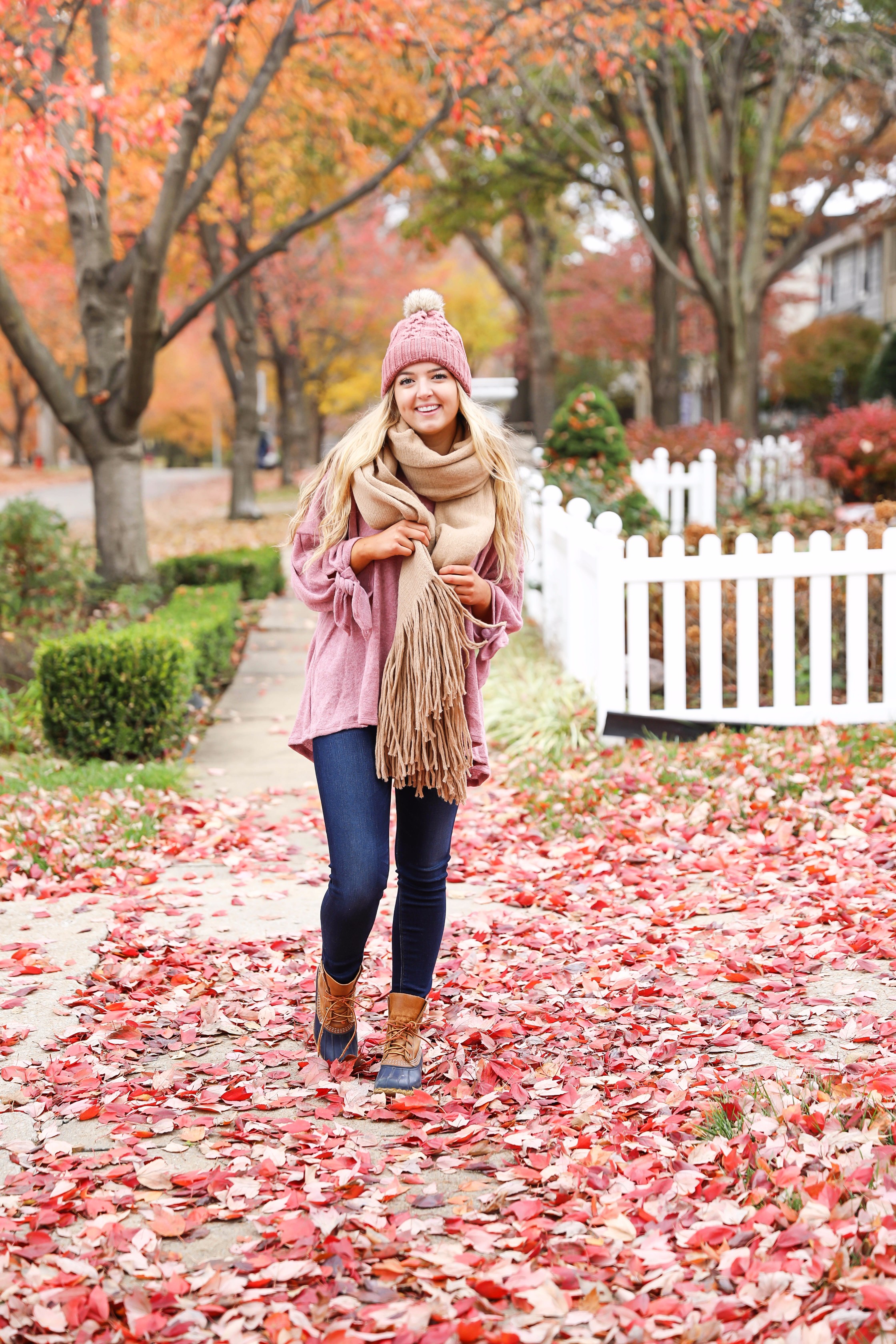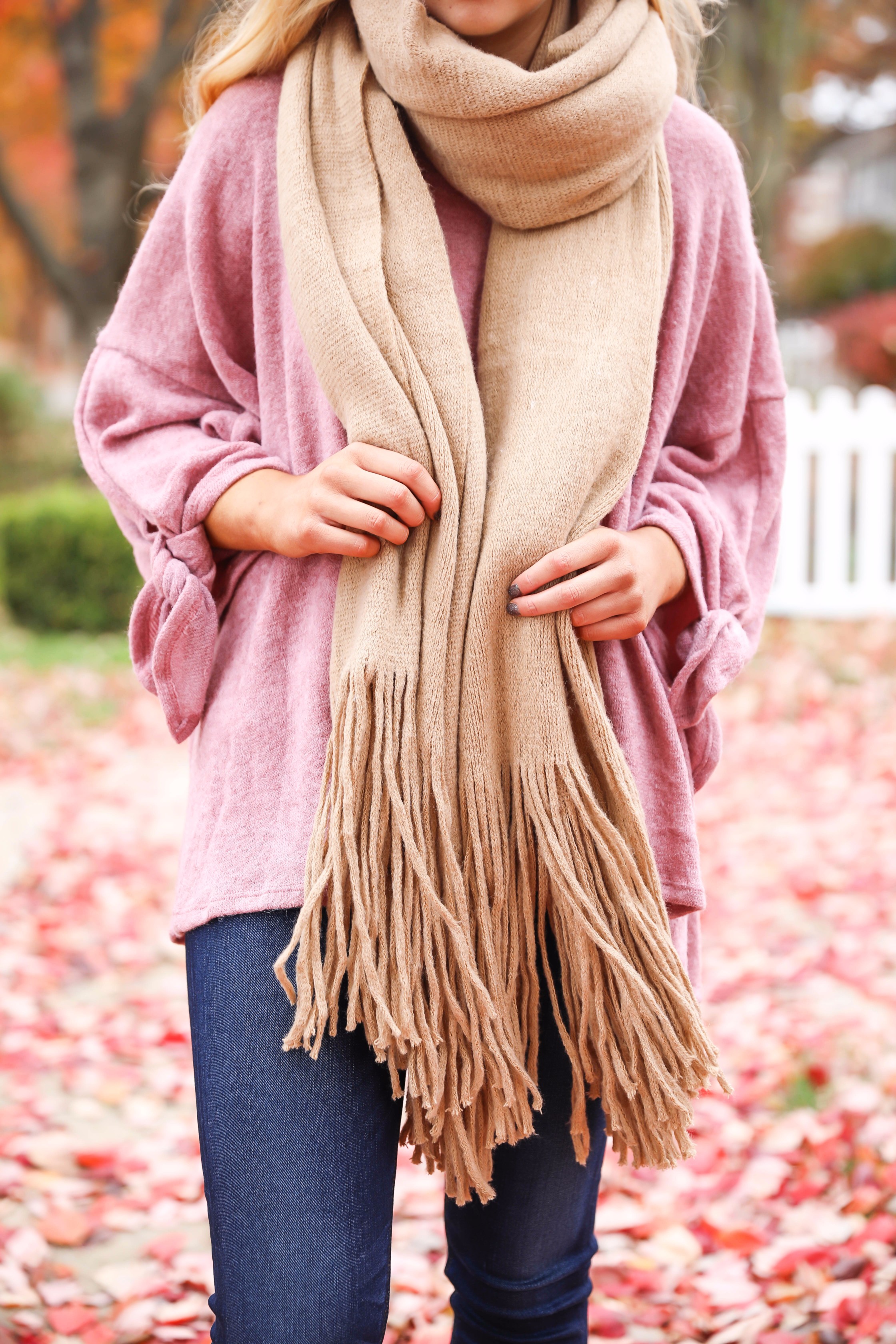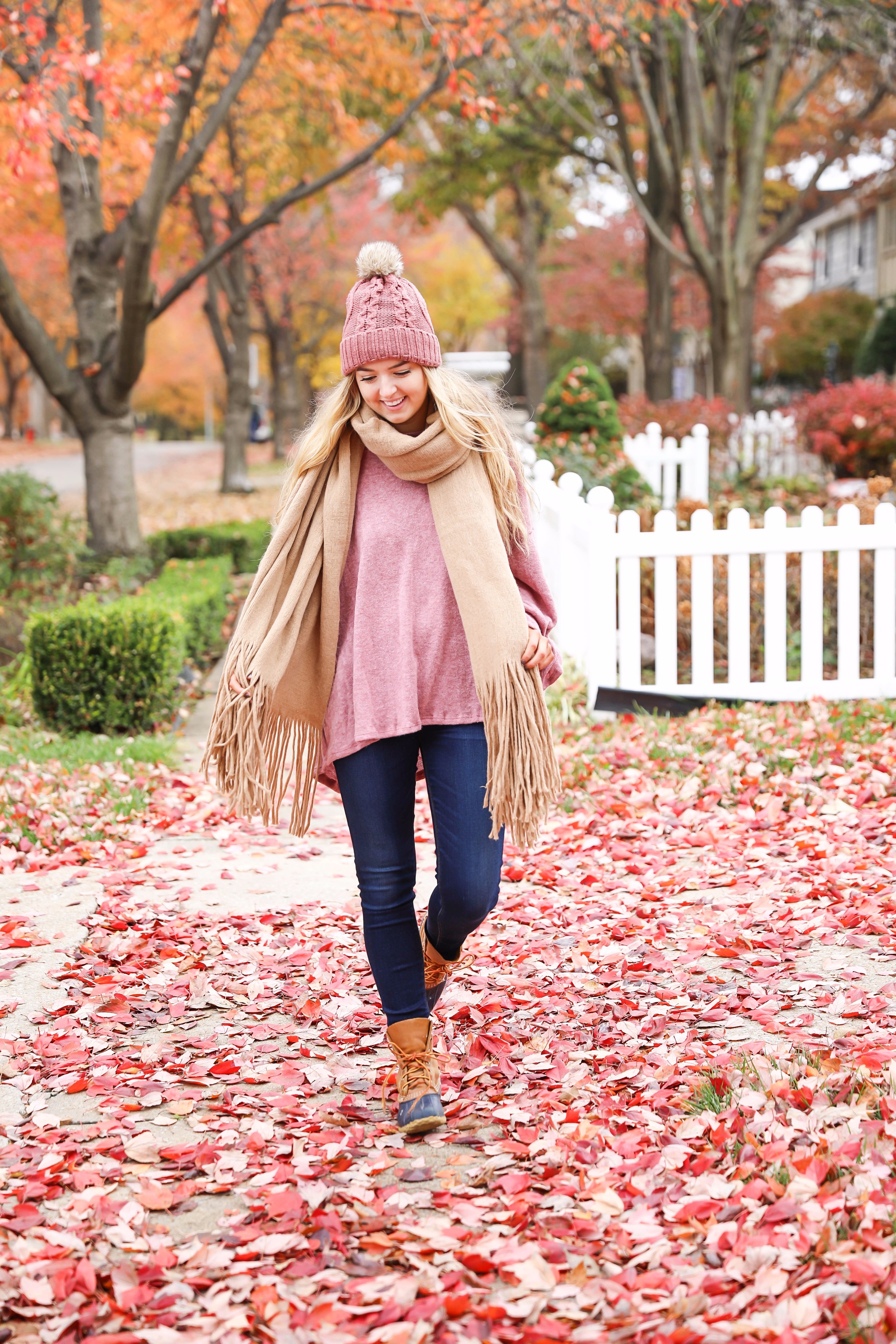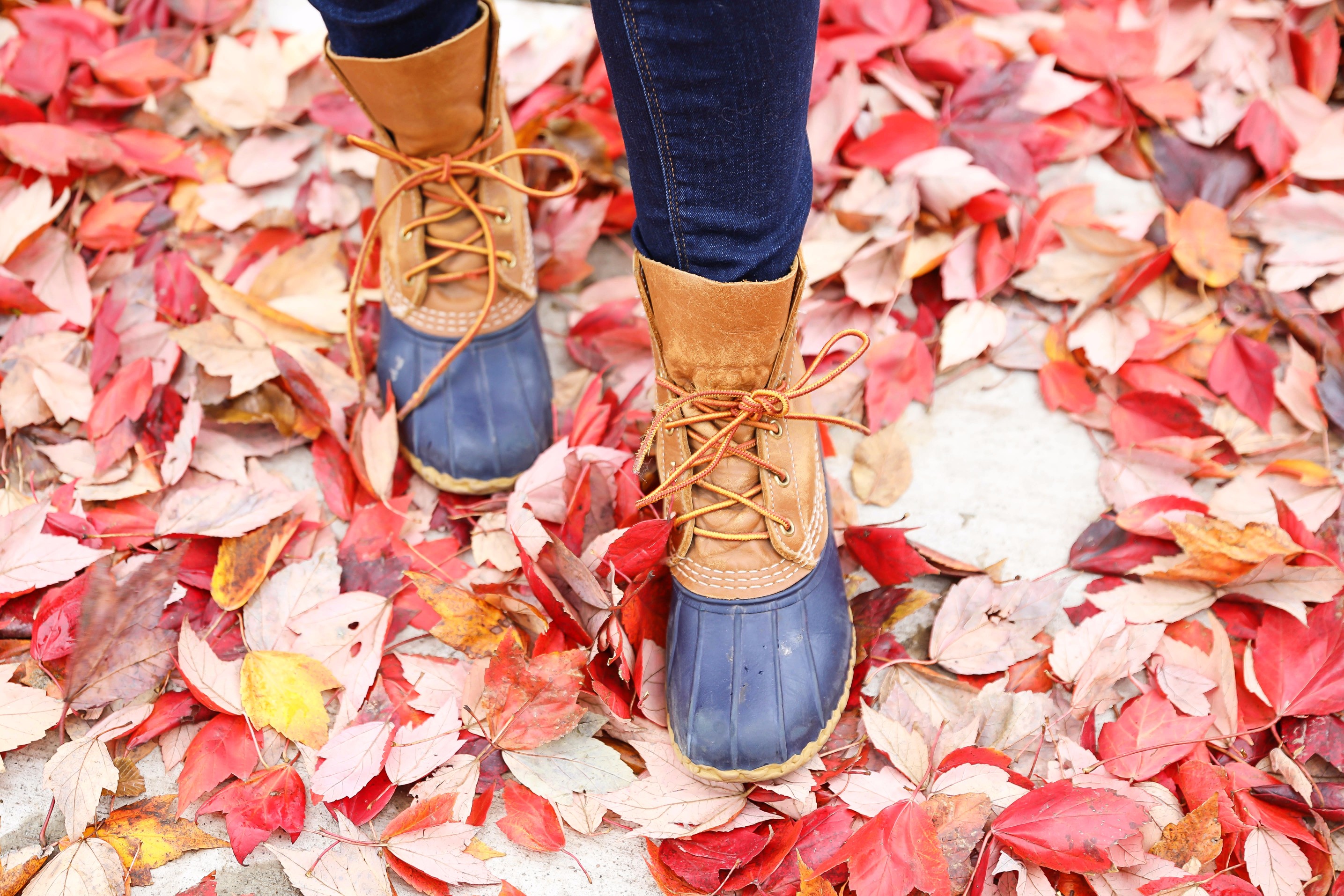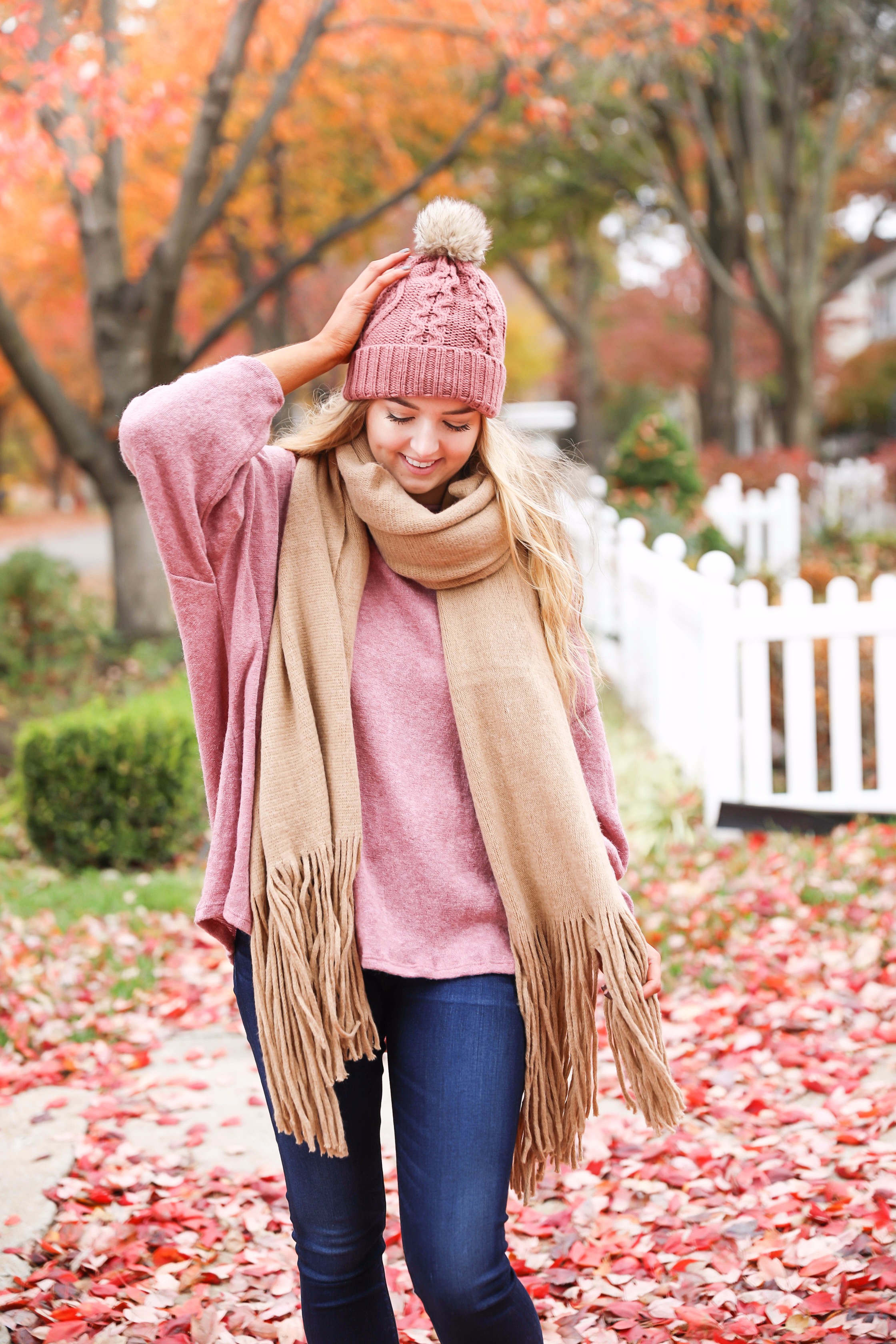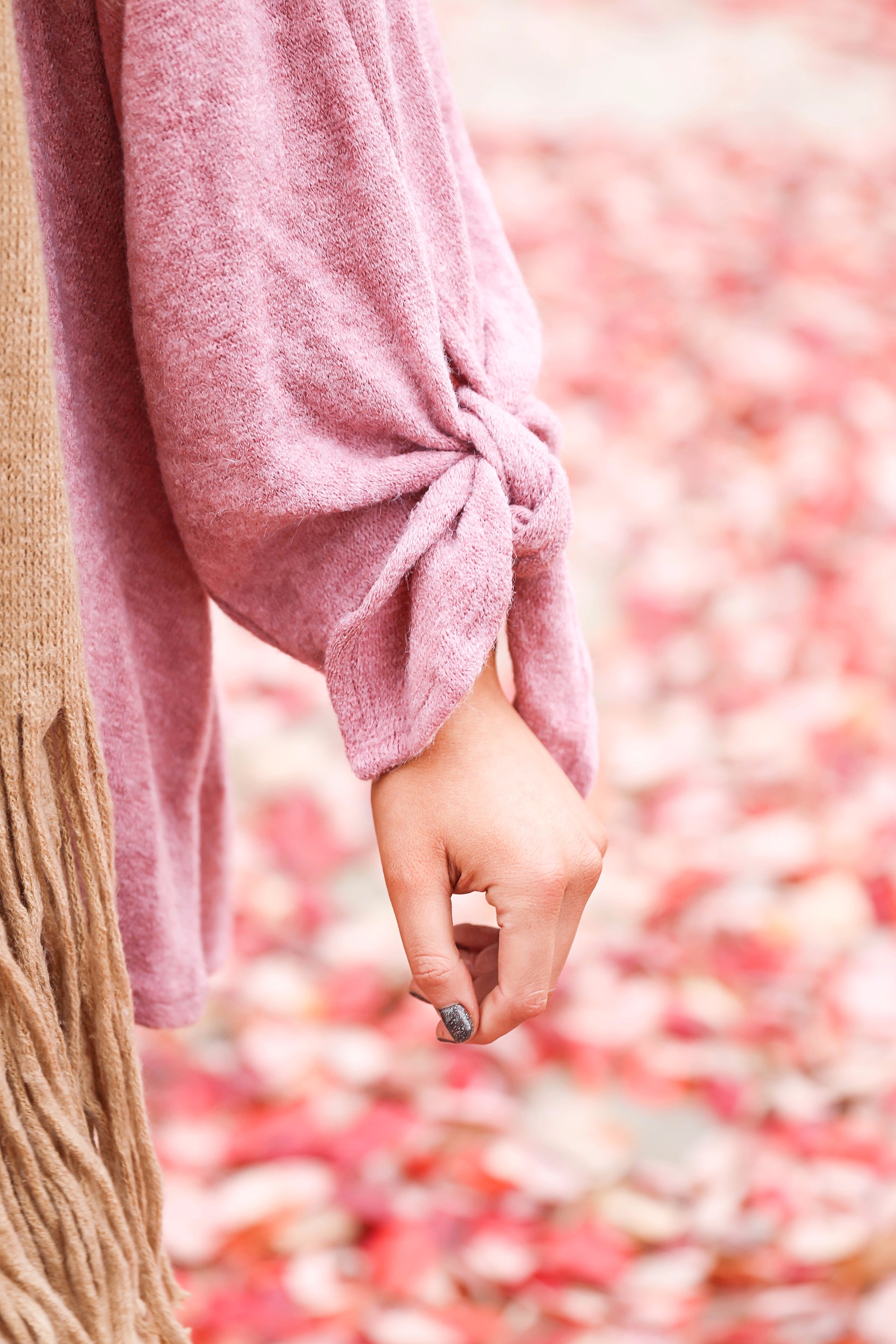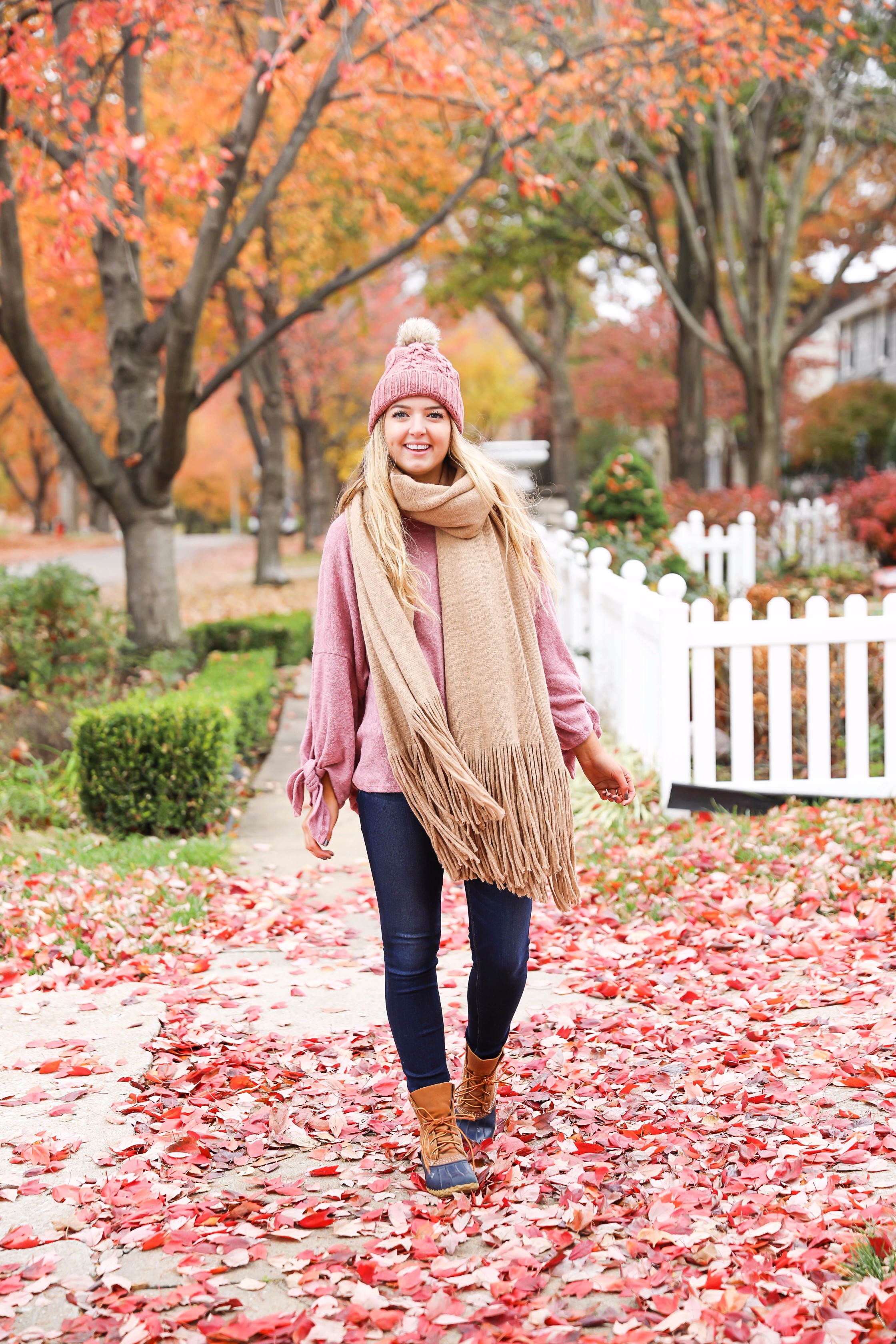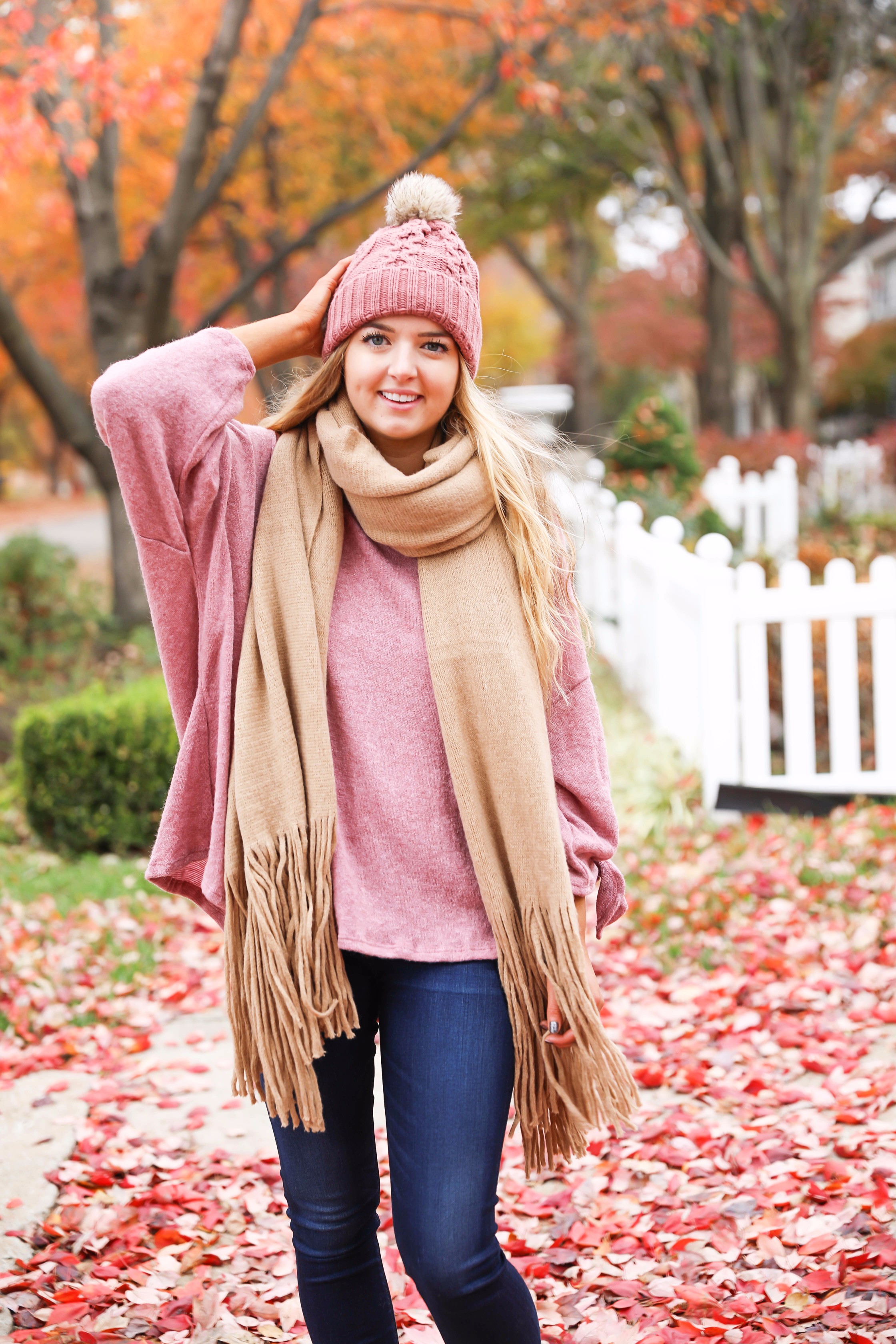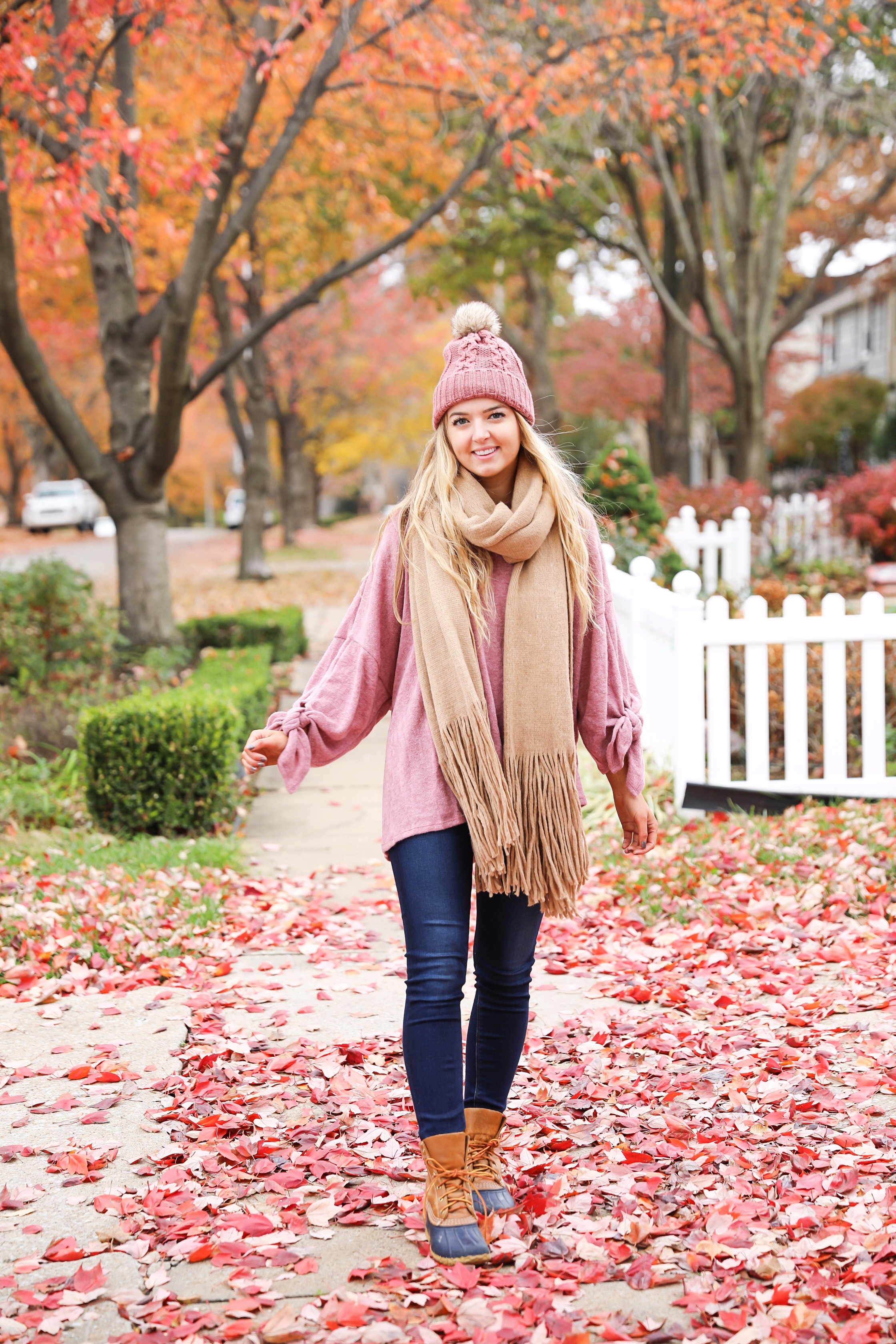 |

Tied Sleeve Sweater

($38 and comes in four colors, it's SO SOFT) |

Denim Jeans

 (and similar less expensive

here

) |

Fringe Scarf

(comes in 5 colors) |

Beanie

 ($11 and comes in so many colors)|

Duck Boots

|
I paired the look with this pink hat I have had for a few years. I bought it on Amazon and I love it because of the price, but also think theirs are shaped a bit differently than nicer ones so just a fair warning. Now let's talk about my favorite part of this look, the scarf!! If you follow a lot of bloggers you have probably seen this scarf everywhere like I have. Can you blame us though?! It is just too cute! I love how big it is and the fringe is so unique. It comes in a ton of colors, but I like this neutral color the best.
This was the first look I shot this fall with my duck boots! I still hadn't unpacked them from my apartment…which yes, I moved out in July… However, I am finally done unpacking the last of my stuff so wahoo! I am excited to wear these more, I forgot how much I love them!
Other than working, today and tomorrow are going to be spent cleaning and putting some holiday decor up! I have been on Pinterest non-stop looking up ideas and inspiration! I am really excited about this year's plan. Can't wait to share it! Then after that it's time to go to the lake and celebrate Thanksgiving with the family! What does your week look like?!
xoxo,
Lauren Emily Lindmark
Copyright © 2017 dailydoseofcharm.com