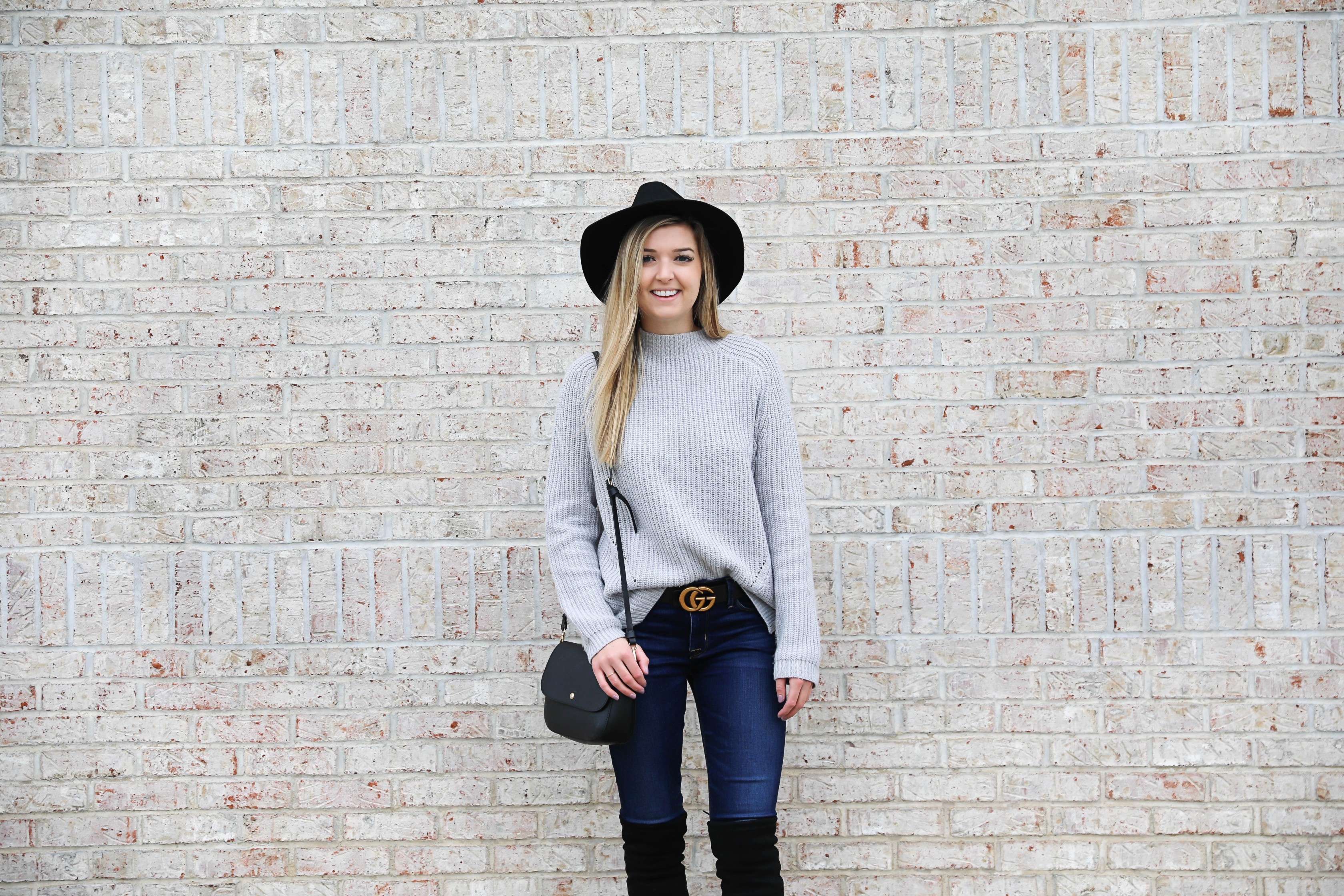 Real Looking Gucci Belt for $30 | OOTD
So this OOTD is actually from a few weeks ago (I posted a shot on my Instagram and just forgot to post these camera pics). I realize it's super similar to yesterday's outfit – but I wanted to do a dedicated post about these faux Gucci belts! Recently I was searching for belts on Amazon and came across this one. I now own it in all three colors! I've talked to other bloggers who have real Gucci belts and they say they can't even tell a difference! I know it's frowned upon buying fake designer items, but I just couldn't justify spending hundreds of dollars on a belt – so I was excited to find this one!
These look so cute with everything. You can put them around sweater dresses, pair them with shorts, sweaters, cardigans, etc. I am wearing the 110 c.m. belt, however it is a little big so I suggest sizing down. Amazon actually has a lot of faux designer items for great prices!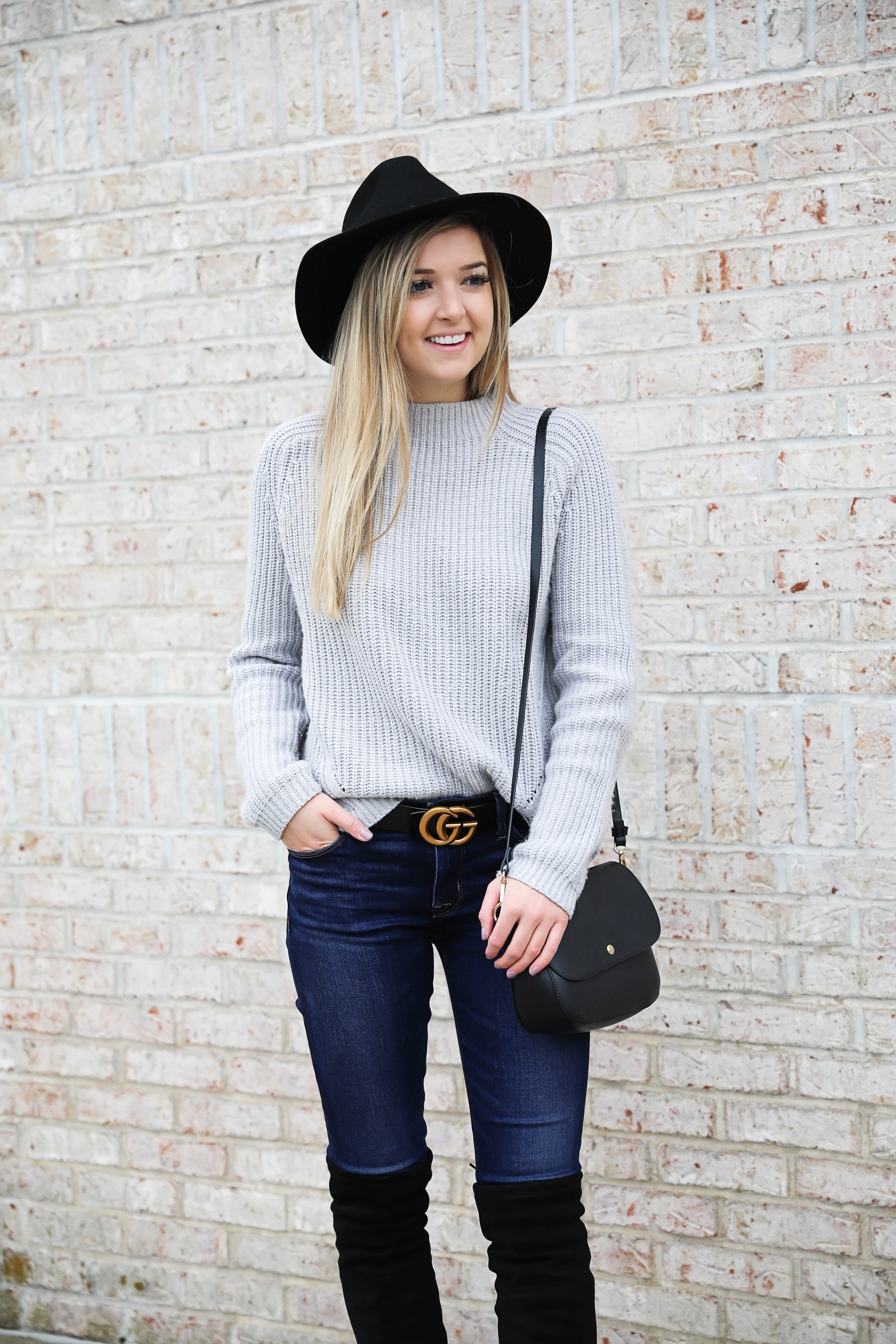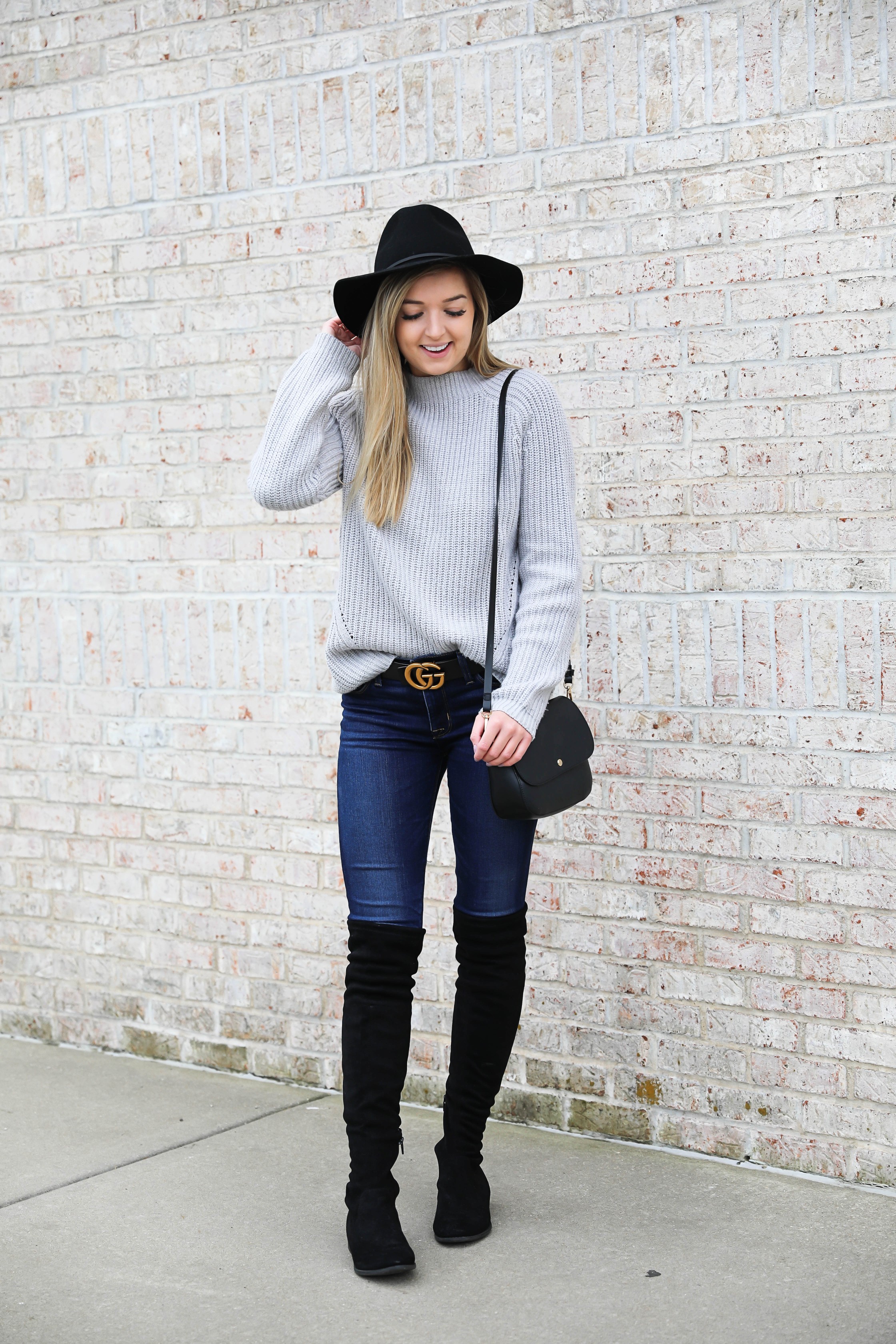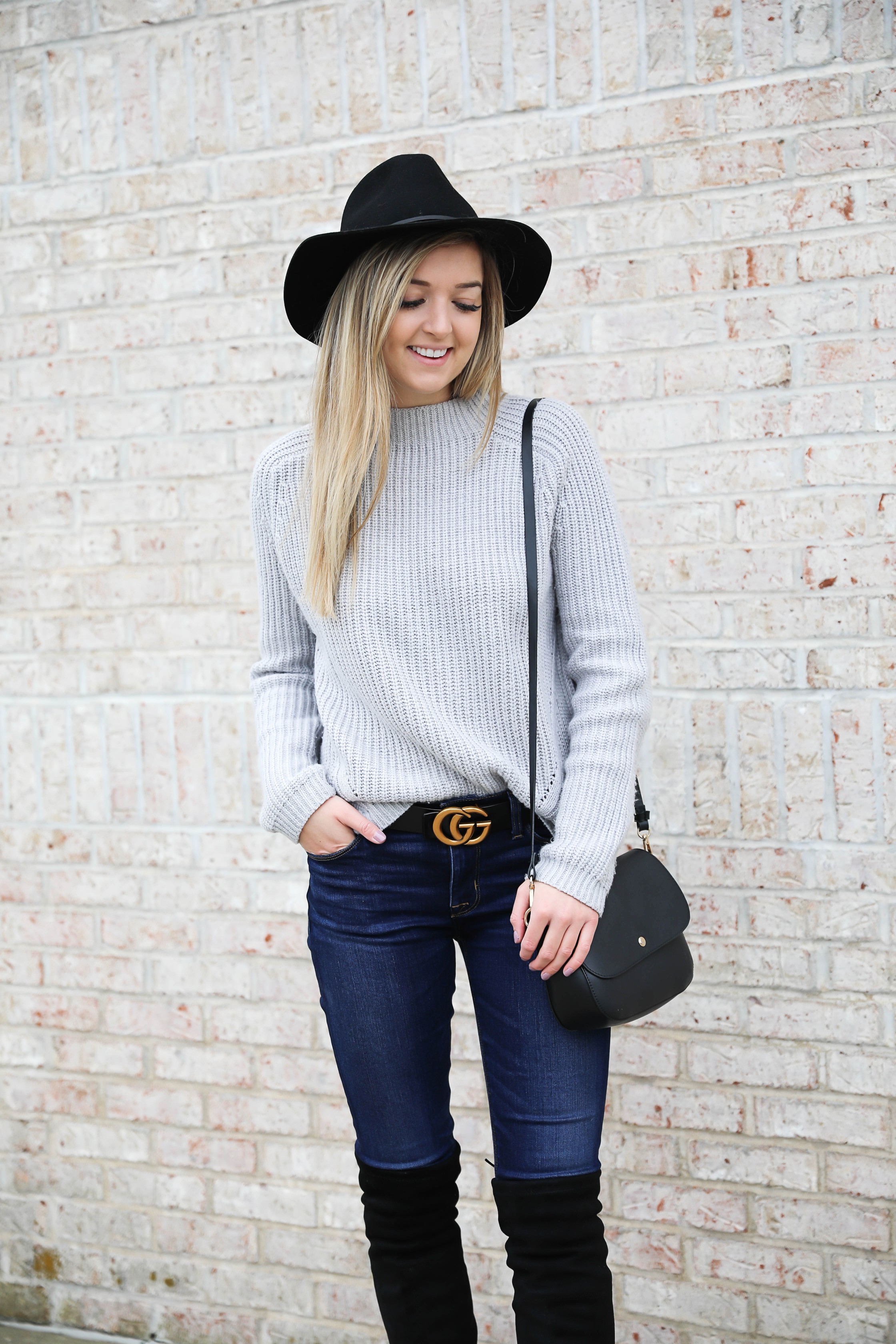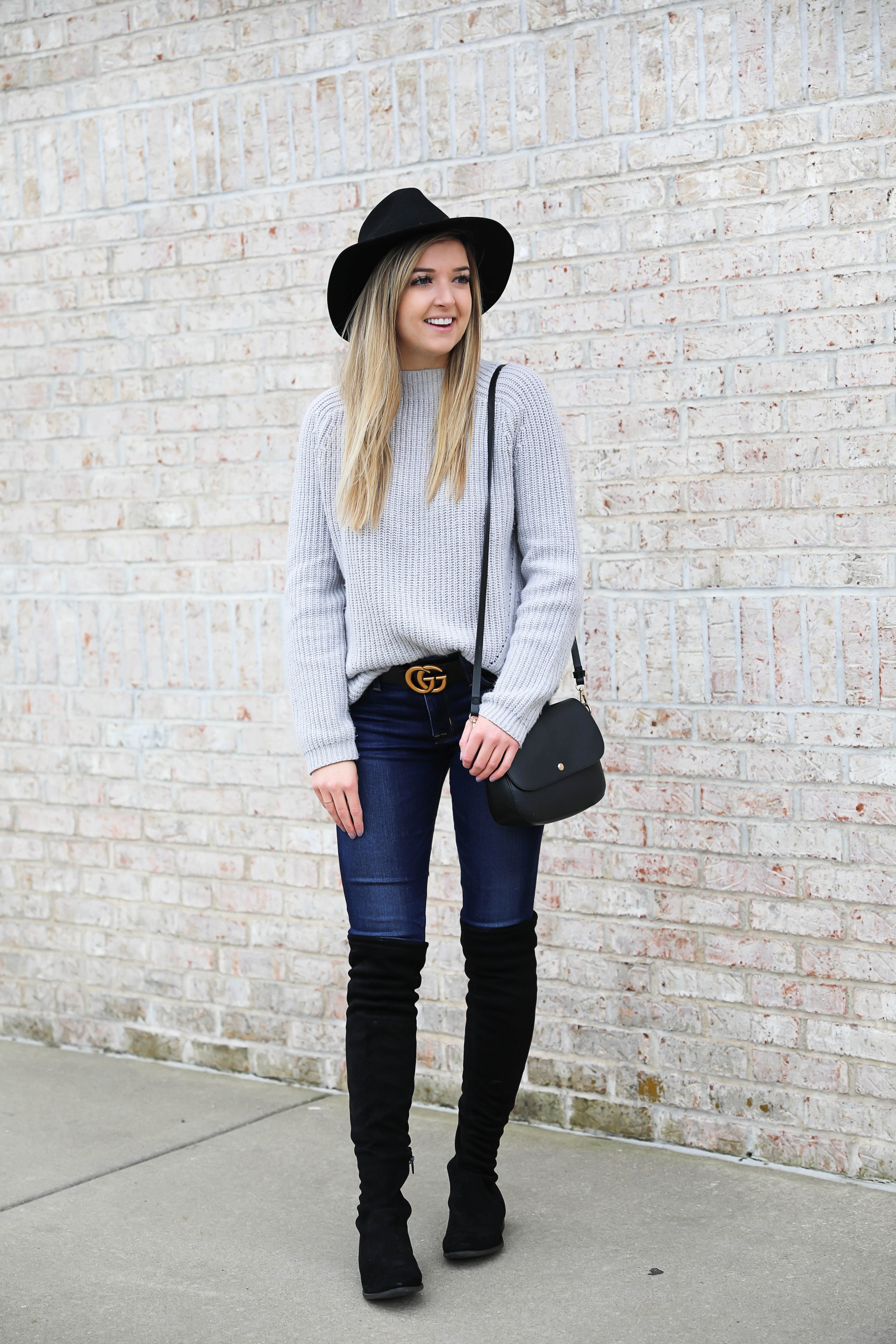 | Gray Sweater (similar, more linked below) | Faux Gucci Belt (comes in three colors and I am wearing a size 110cm that is a tad too big) | Hat (comes in two other colors, I am wearing a size small) | Over the Knee Boots ($40 also come in tan) | Black Bag (similar) | Denim Jeans (TTS) |
I hope you guys are having a good Wednesday! I am currently trying to decide what I want to eat for lunch. We have some food in the house, but I really want to eat out haha! The struggle! I made some really good jalapeño chicken yesterday. My boyfriend taught me the recipe, all you do is slice jalapeños in half and lay them on top of the chicken breast then cook. I seasoned mine a little too – they are SO GOOD! But I had them for lunch and dinner yesterday so now I want Chic-fil-A haha!

xoxo,
Lauren Emily Lindmark
Copyright © 2018 dailydoseofcharm.com