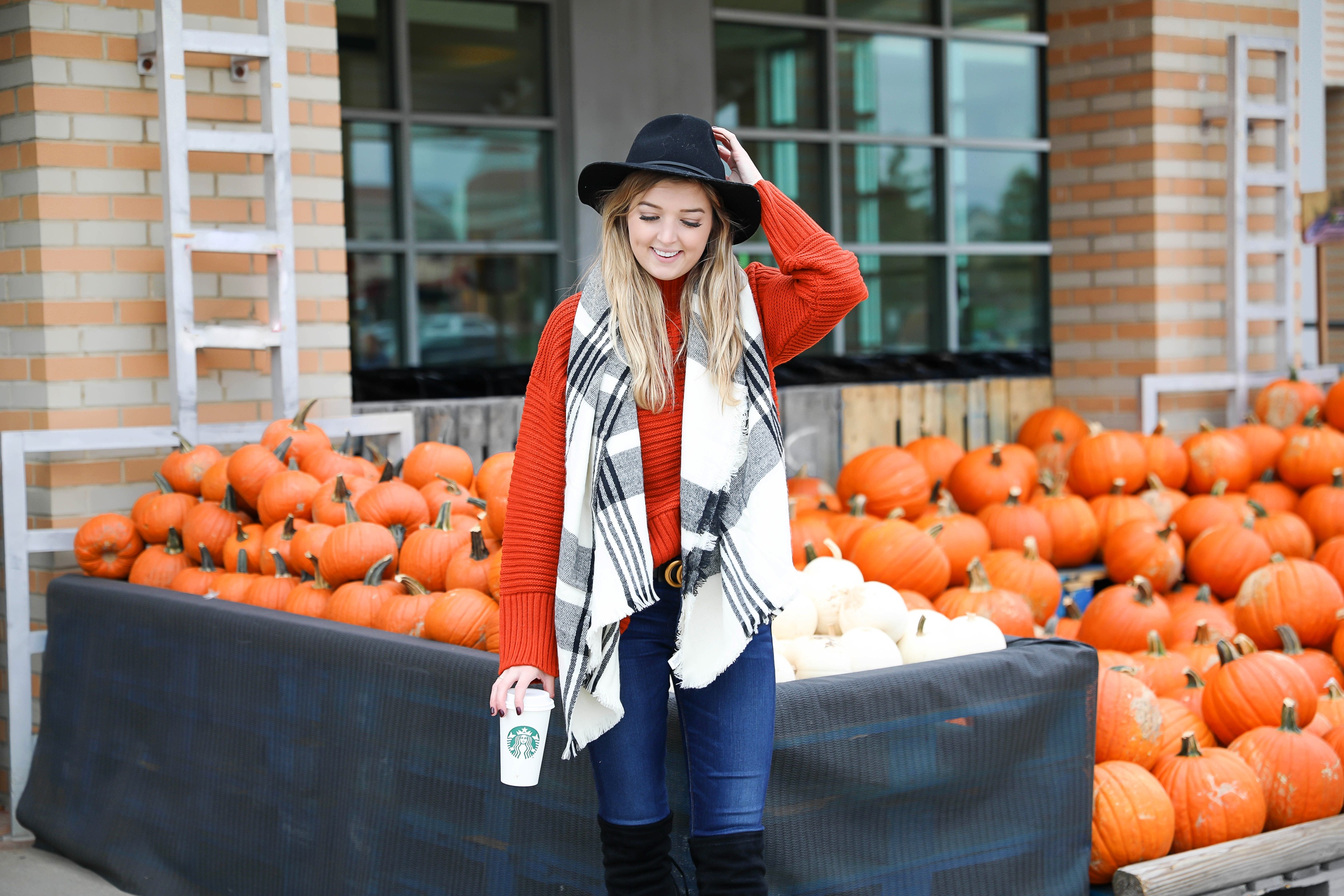 Orange You Glad It's Fall | OOTD + Scarf Roundup
Happy Tuesday everyone! I am having a bit of a slow morning because it's raining for the fourth day in a row, but I am determined to have a productive day! I had a slow day yesterday and ended up staying up late to catch up on work to make up for it. I swear the rain just messes with everyone! In fact, most everyone I have talked to in the last 24 hours has said they feel "off." So weird how weather can affect us!
Other than being a little slow from staying up late I am actually in a great mood! I think the key to starting off the day on a good foot is putting on a cute outfit that you feel confident in – and this outfit is no exception! I love this color for fall and I think it looks so good with the black! I wore this on Saturday night to dinner with some friends. This scarf actually doubles as a poncho with is so cute! I am going to link some more cute scarves here!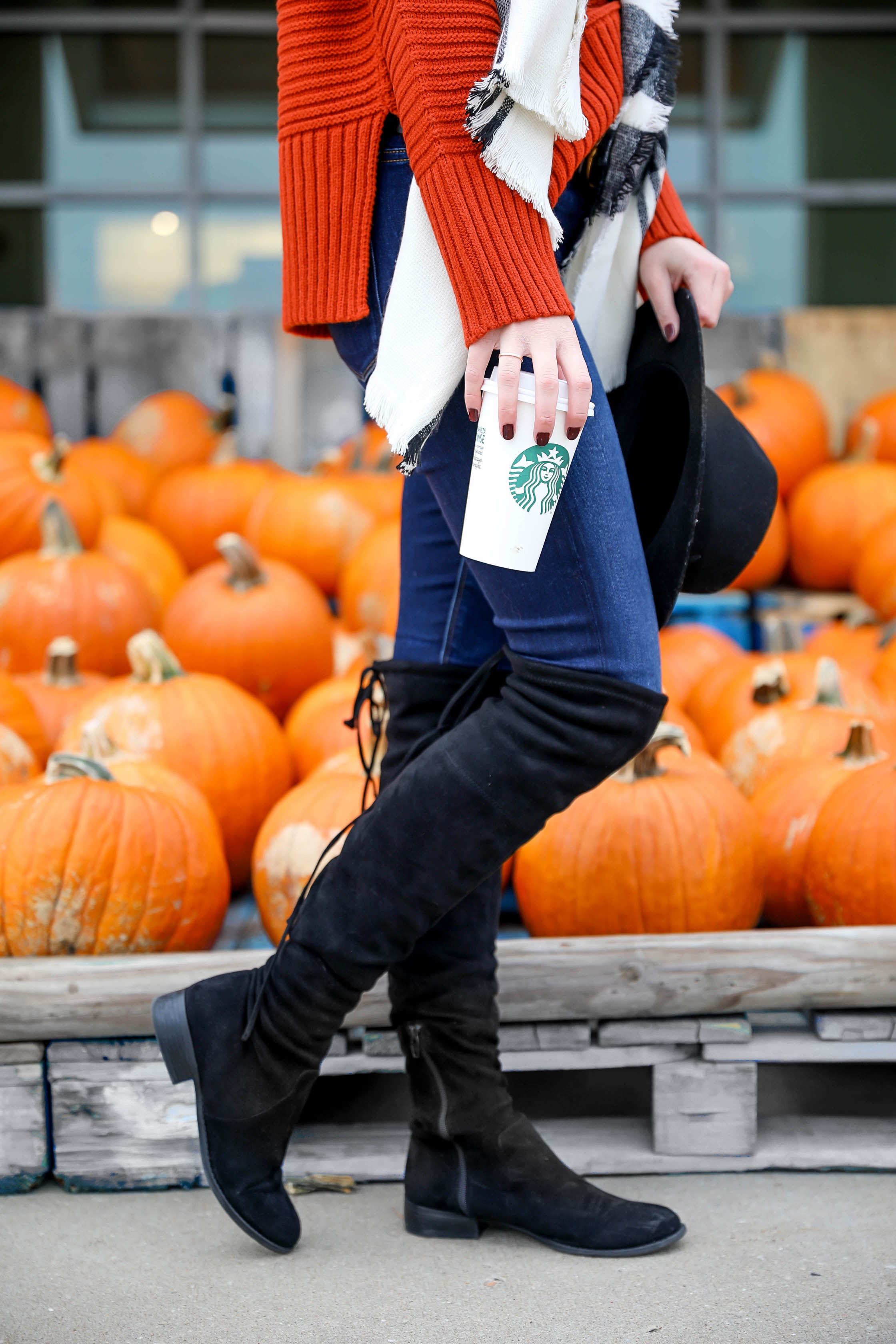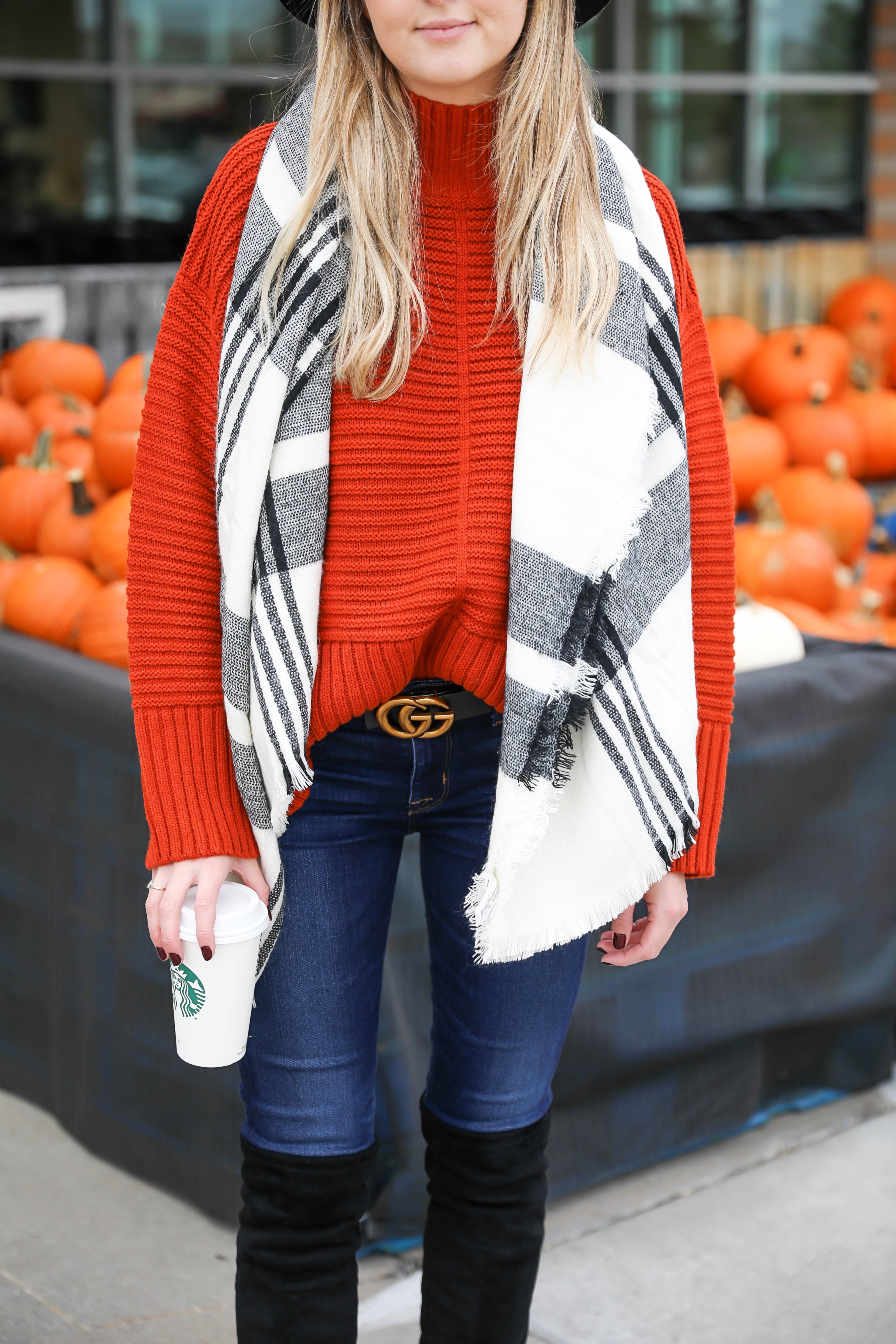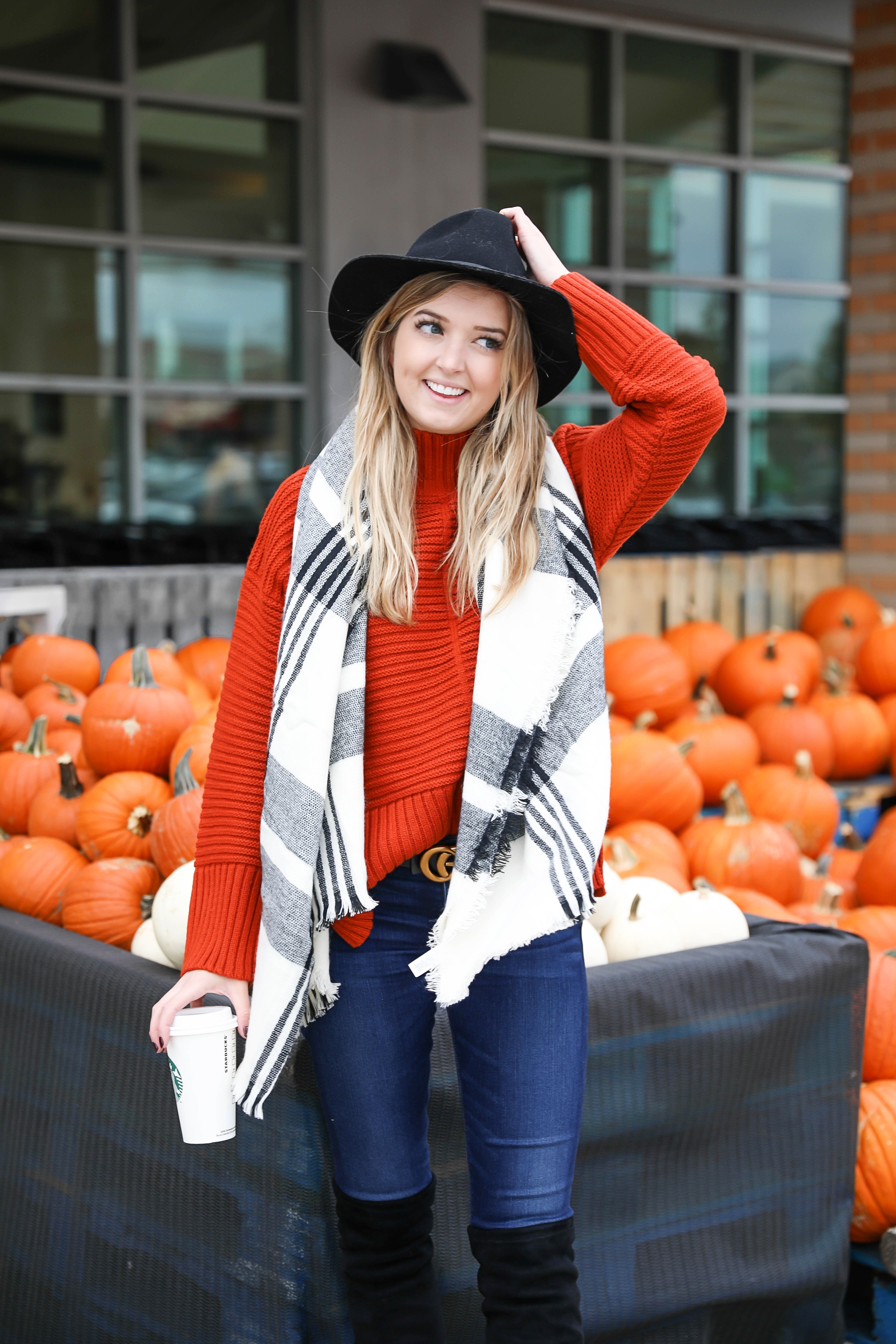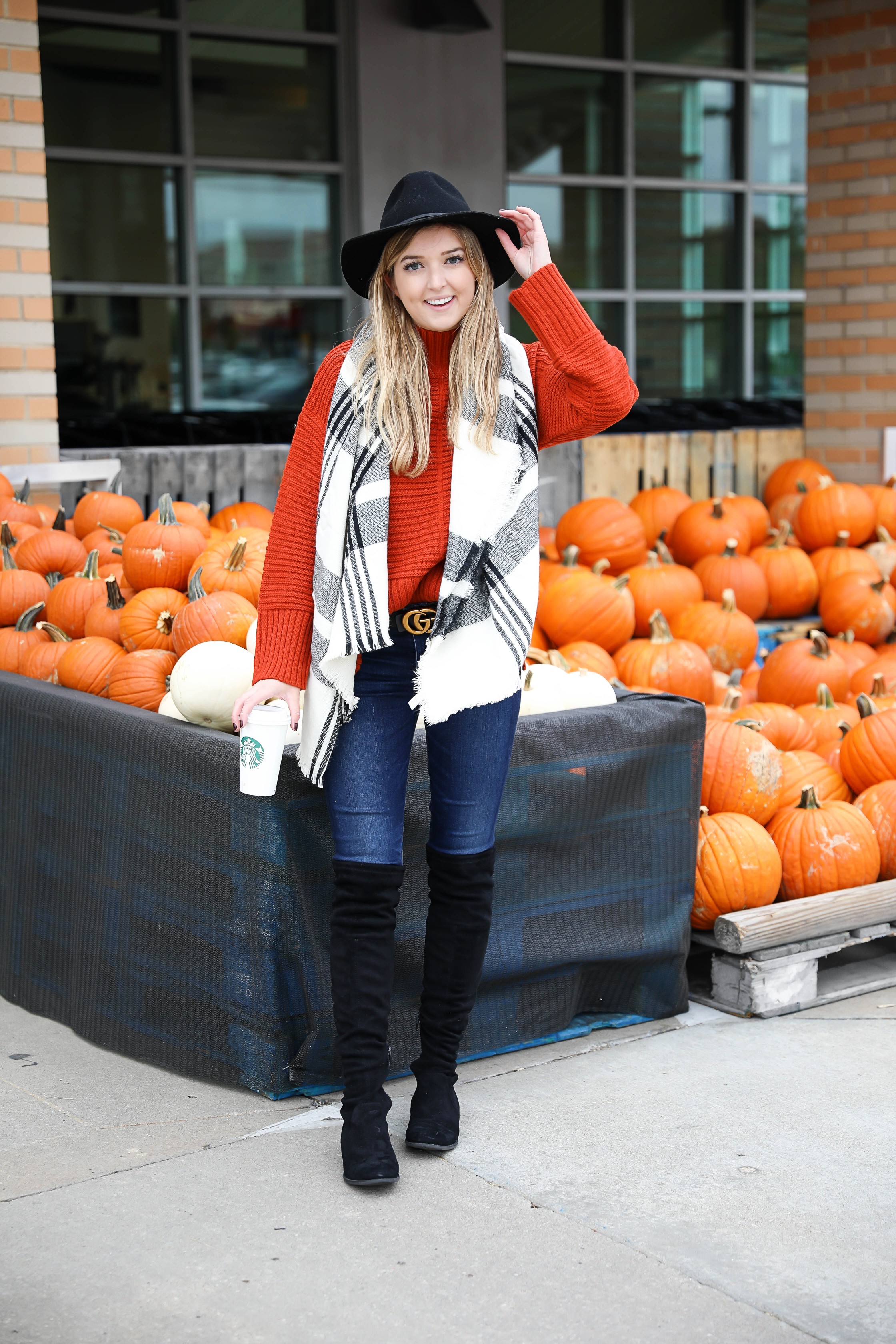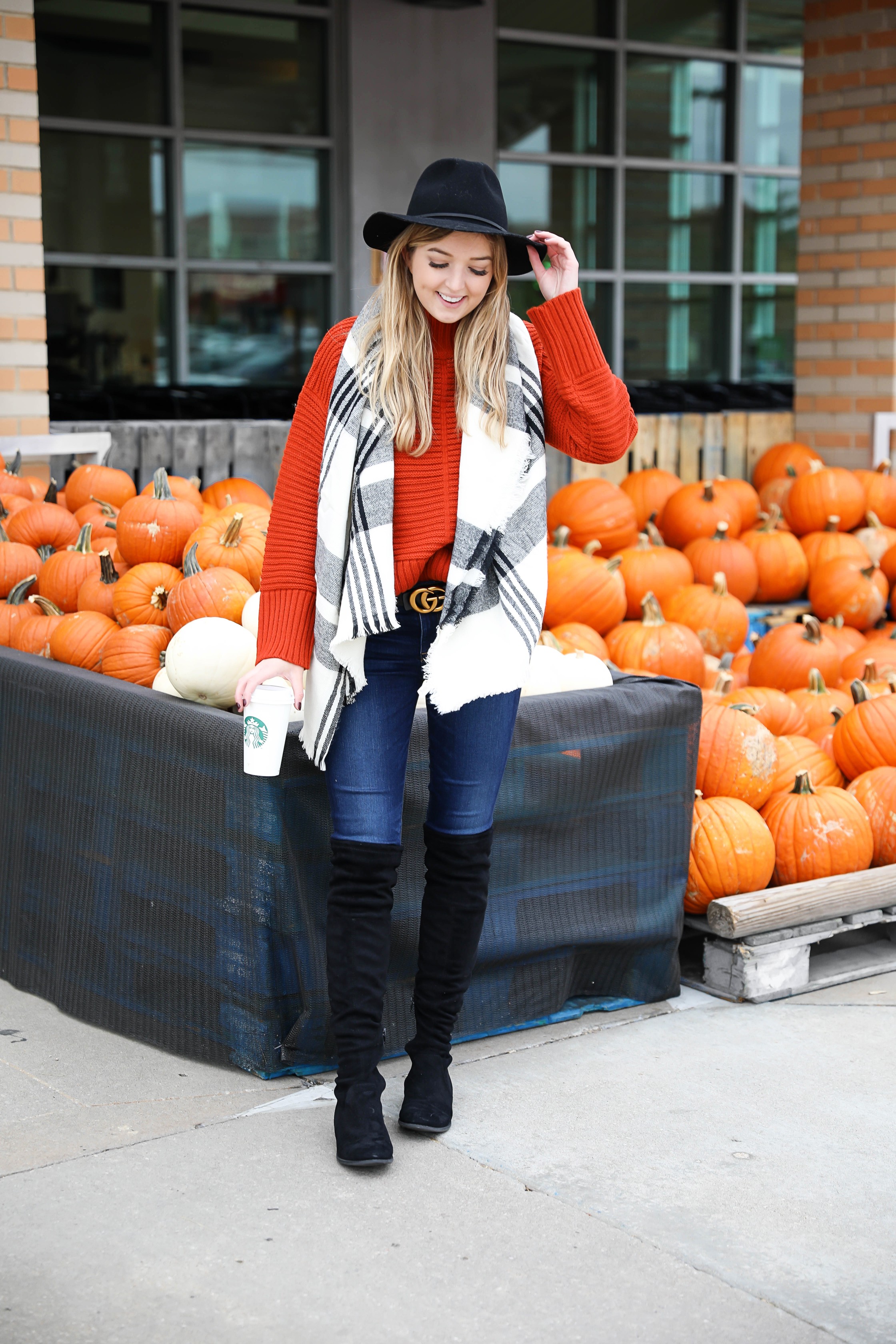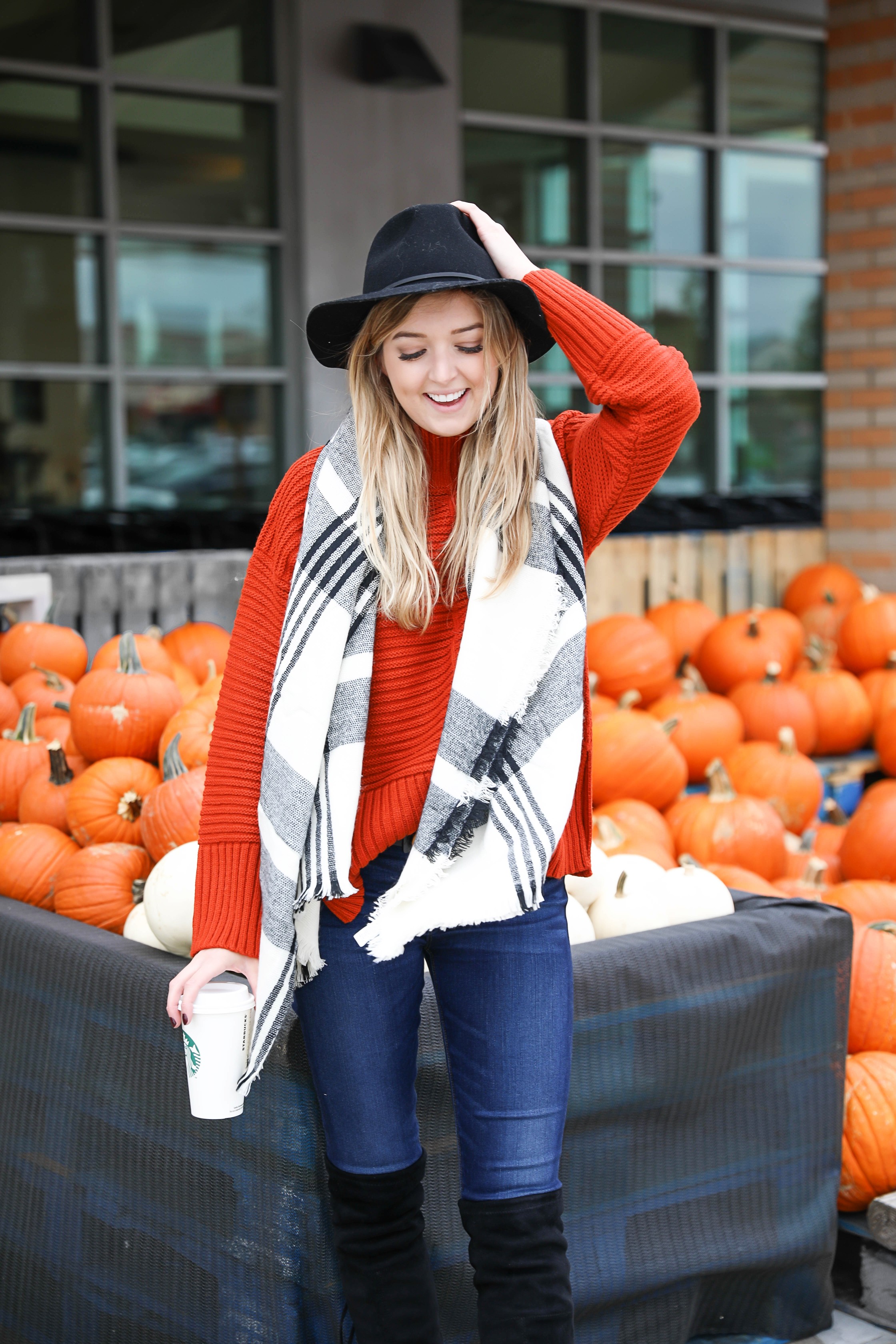 | Orange Sweater ($68 comes in three colors, I am wearing a size 4) | Scarf / Poncho ($40) | Felt Hat (comes in three colors and I am wearing a size small) | Dark Denim (TTS) | Black Over the Knee Boots ($40 and also come in tan, TTS) | Faux "G" Belt ($30 and comes in three colors) |
I am trying to fill my week up with some different activities since it's been raining and I have been stuck inside. My sisters and I talked about going bowling which would be super fun! My poor pups are going stir crazy from being inside all day so I am ready for a sunny day to take them on walks.
Shop this Post!

xoxo,
Lauren Emily Lindmark
Copyright © 2018 dailydoseofcharm.com