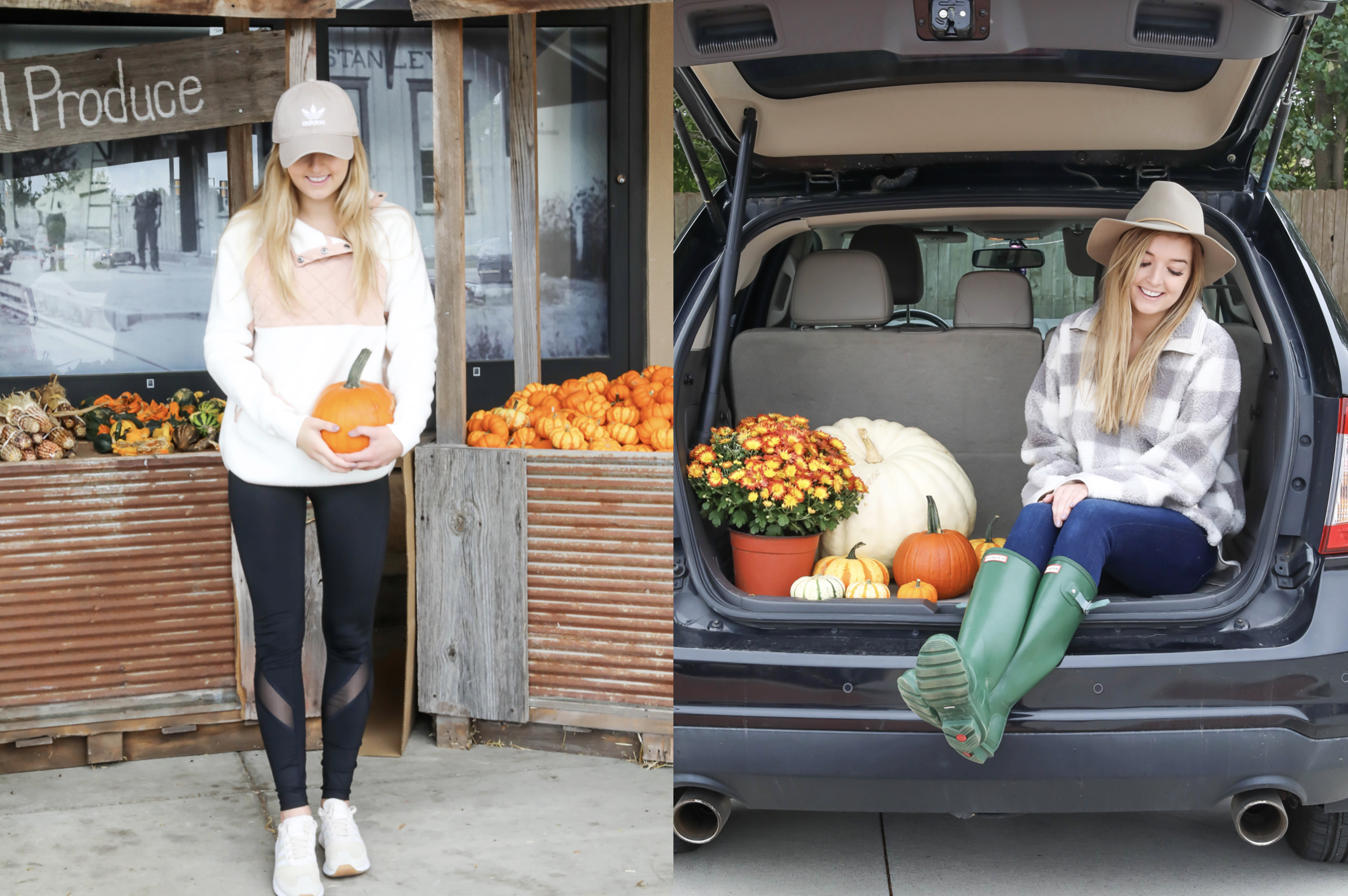 Comfy Pullover Roundup + Keenland Weekend Recap!
Happy Monday friends! Yesterday I had the best day! My boyfriend's grandparents own race horses and they invited me to fly down to Kentucky for the day to see their horse race at Keenland! It was such a fun and crazy whirlwind of a day. We left Kansas City at about 11:00 a.m. and got to Kentucky two hours later. We went up to this beautiful dining room with huge windows that overlooked the race tracks. Then we had a yummy buffet lunch that included wine and macaroons (two of my favorite things).
Then it was time to head down to the track! It was SO sunny and hot in Kentucky yesterday which was weird coming from KC where it's been 55º and rainy. We watched his grandparent's horse, Current, race in race #8. AND HE WON! It was so cool to see! We went onto the track and took photos then went to the directors lounge at Keenland and drank champagne and celebrated!
We had the chance to visit the stables before we flew home which was really cool. My boyfriend and I exhaustedly went to Nick and Jake's after we landed for a bite to eat and relived the day. It was definitely one to remember! Big thanks to the Wiltse family for bringing me along!
I took a lot of videos, but didn't get many photos. Here are a few (unedited)!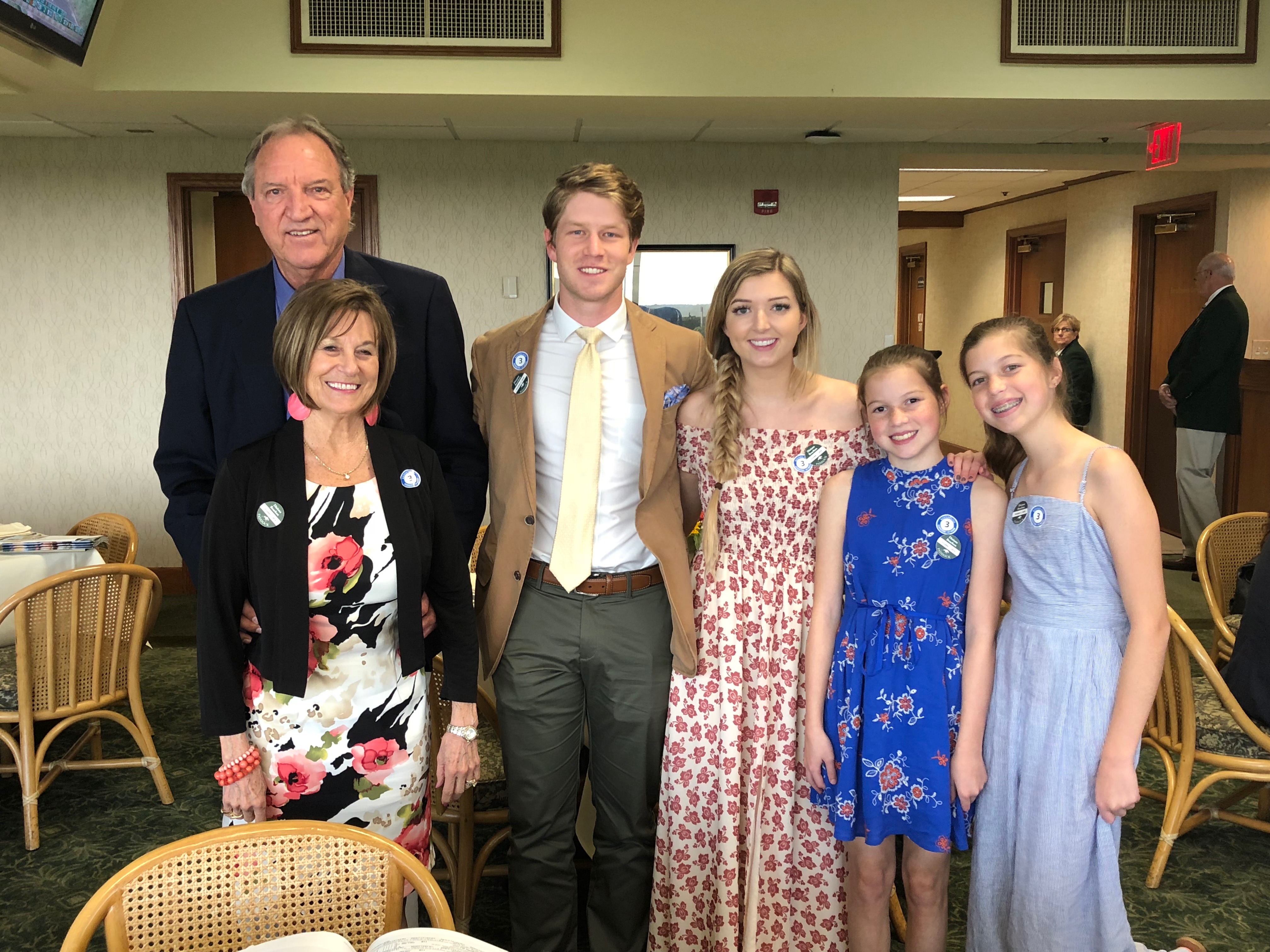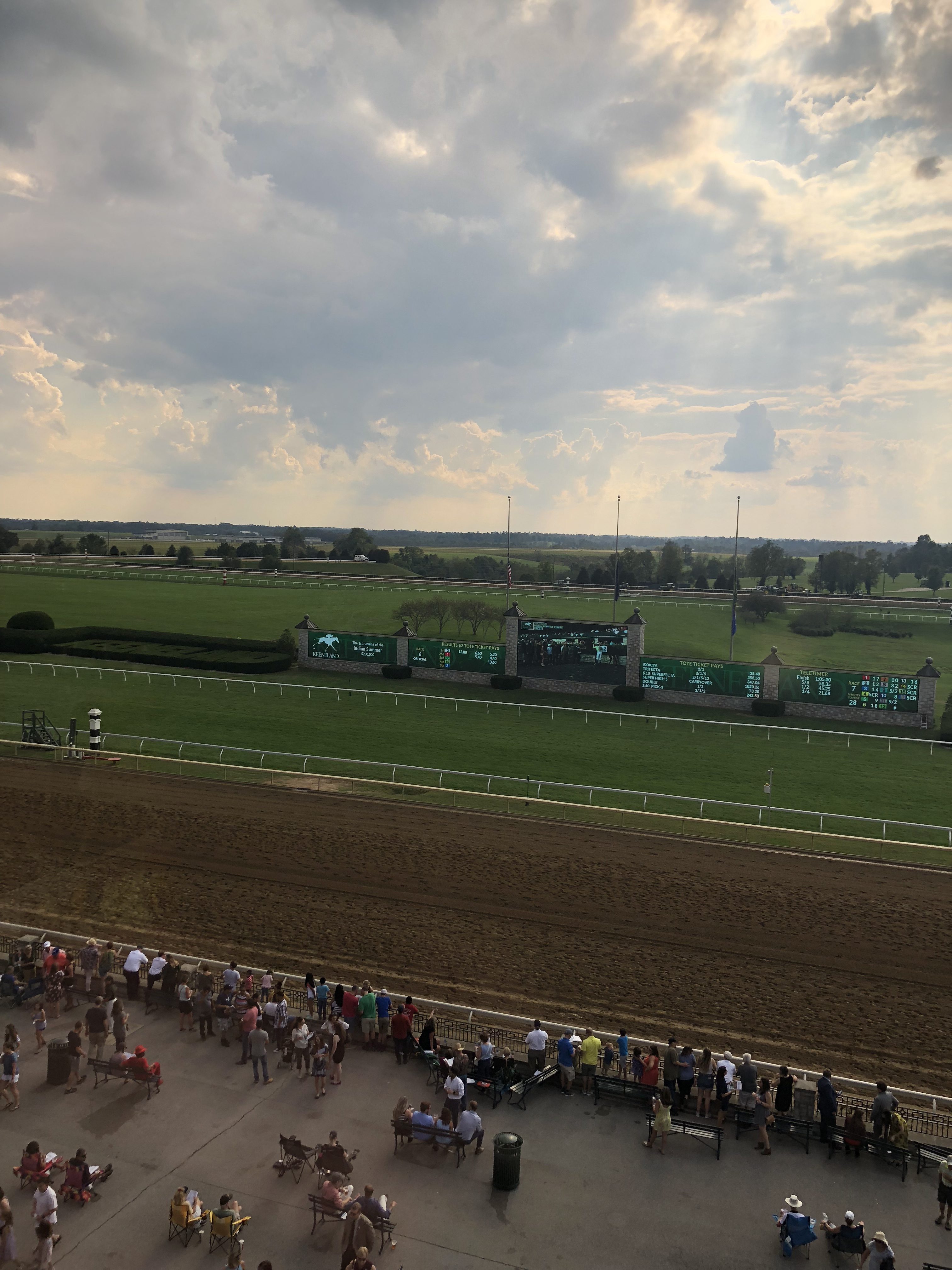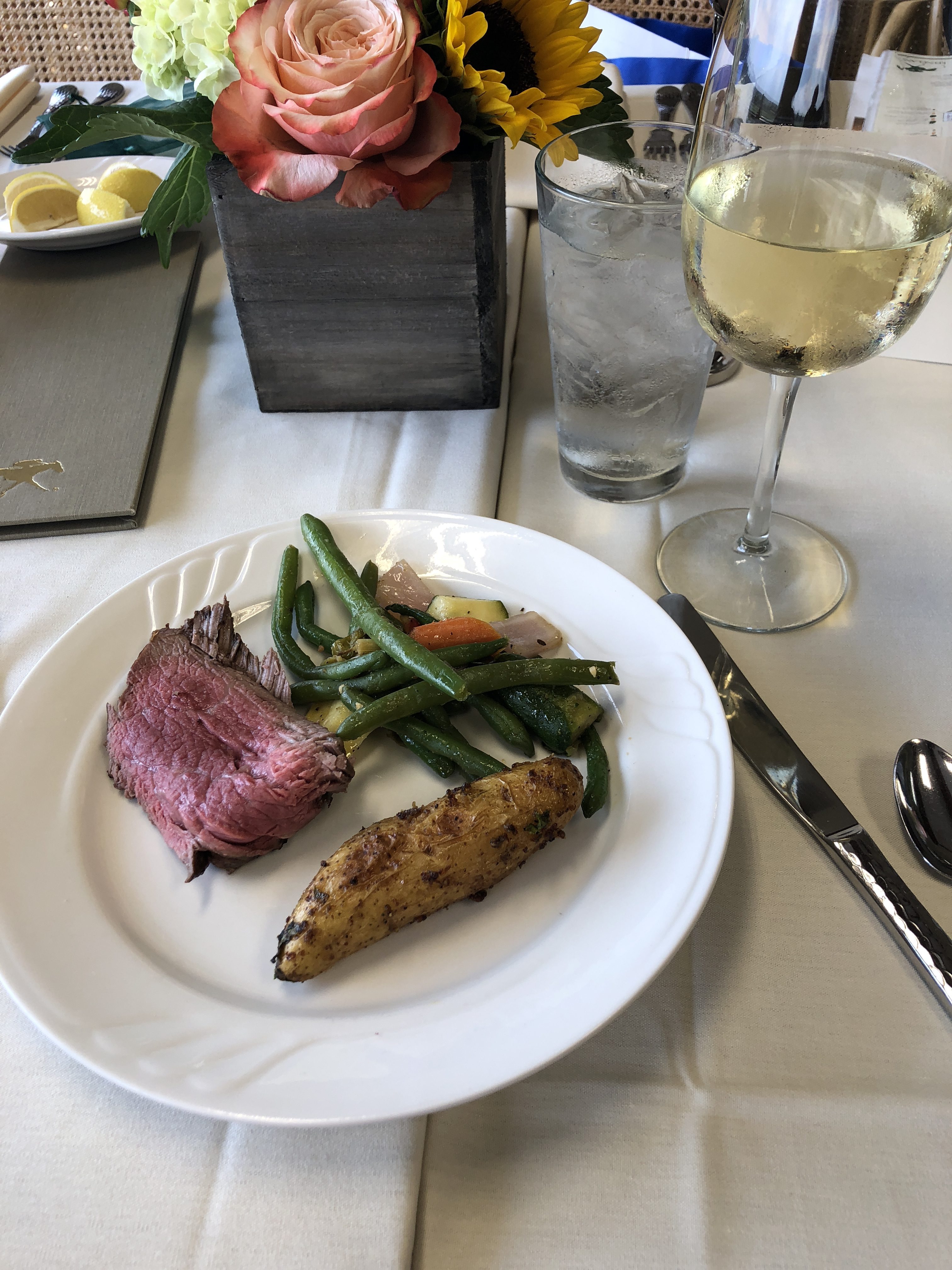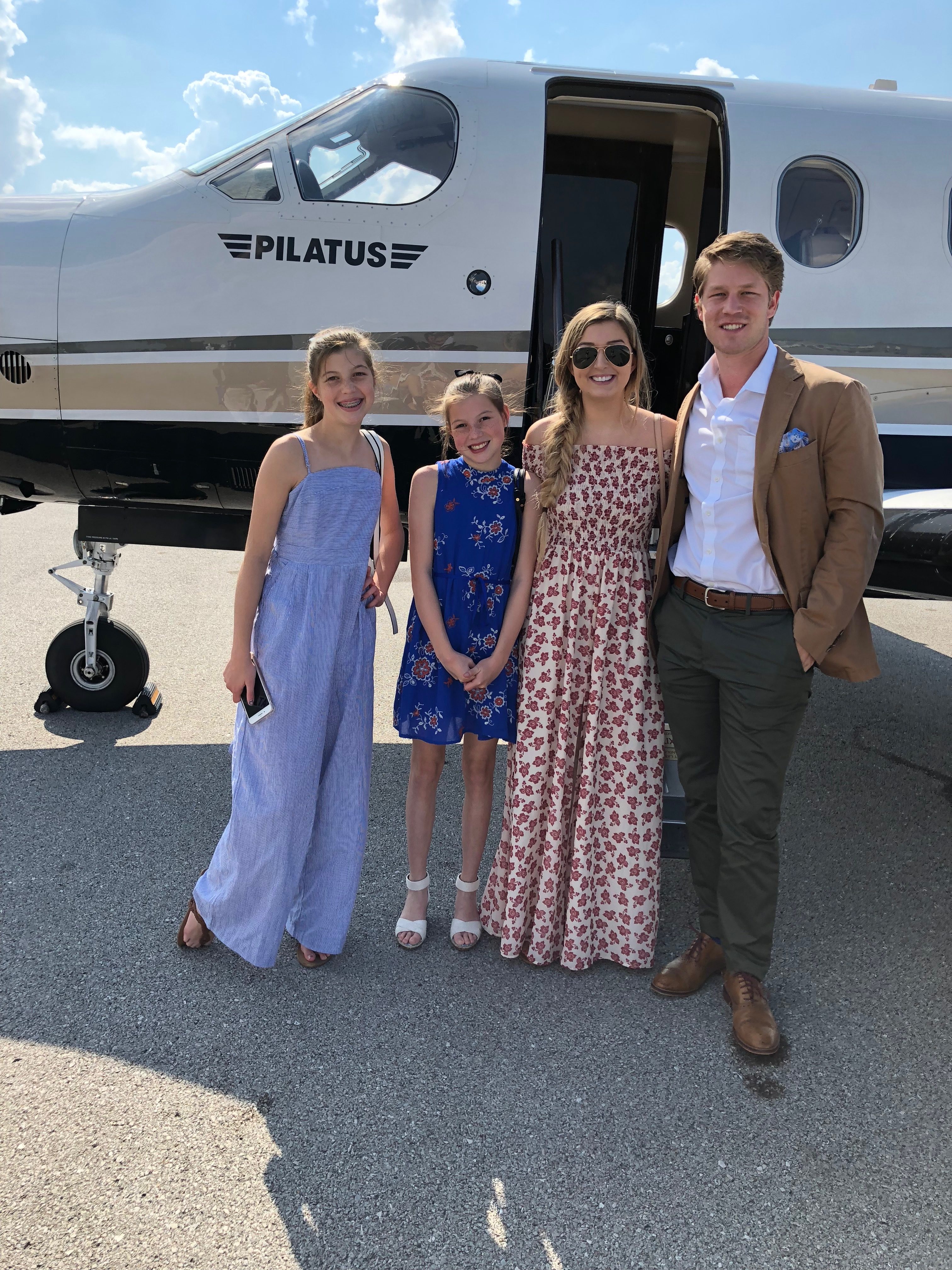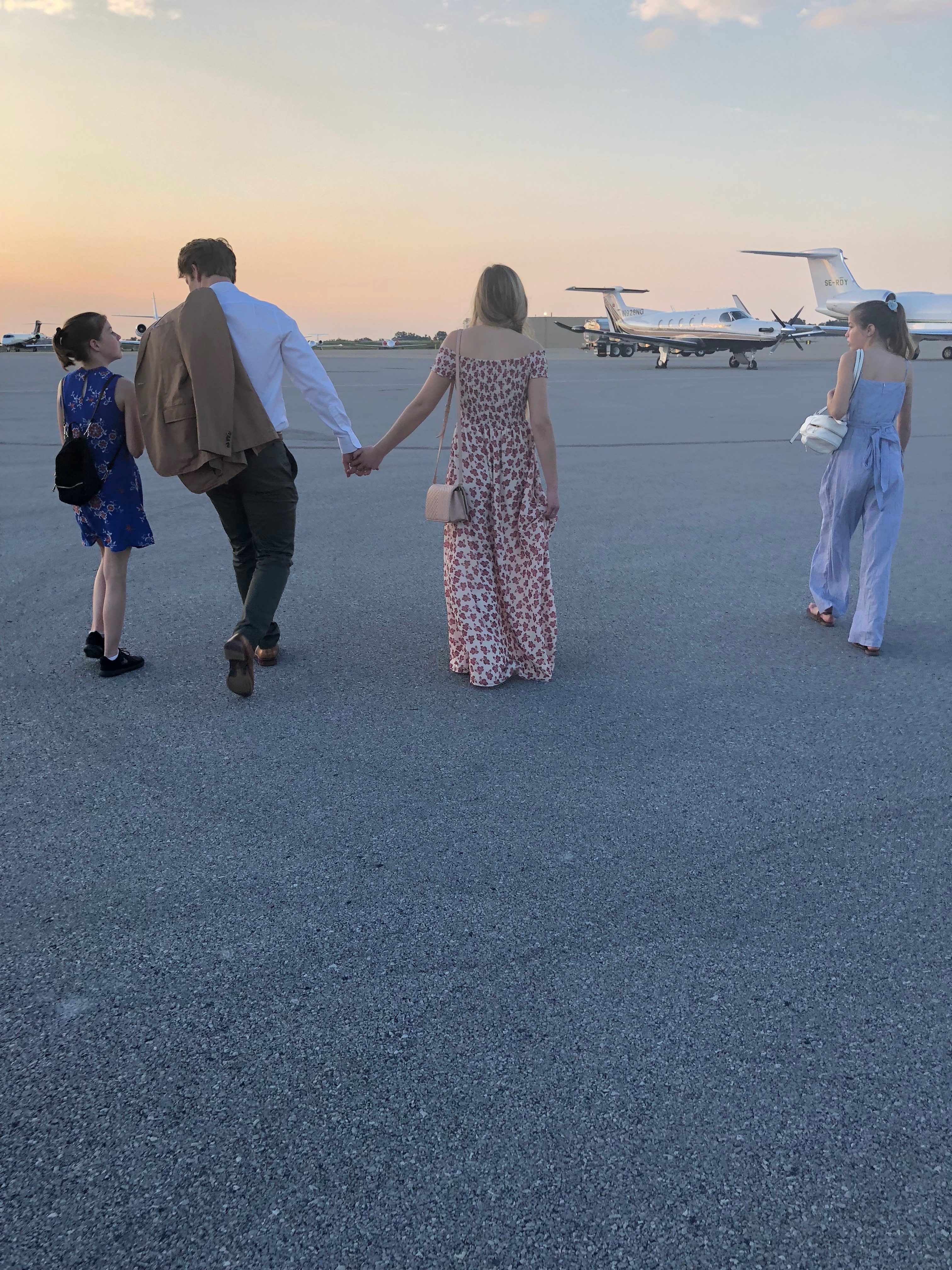 Now it's Monday and I have had a little bit of a rough start to my day. When I got home last night it was storming, in fact our pilot told us we almost had to land a few towns over because the weather was so bad. My little pup does not like storms so he kept me up most of the night. Then this morning I exhaustedly got up to take my little sister to school.
It's been raining in KC all weekend and there was some flooding. I hit a puddle on the way to taking her to school, hydroplaned, and hit a mailbox with my right mirror. Luckily my sister and I were okay and we didn't crash (plus the mailbox was also okay). However, my mirror is so messed up haha! To finish off my morning I realized two hours after getting home that I had left my car on all morning! I somehow just got out of my car and did not turn it off haha!
My day is definitely getting better, the sun is out finally and I am being productive! Sorry this post is up late though. It's been a bit of a crazy few days! I wanted to share some comfy pullovers with you guys though because I live in them on cozy days!
*to shop click on the item below*
xoxo,
Lauren Emily Lindmark
Copyright © 2018 dailydoseofcharm.com