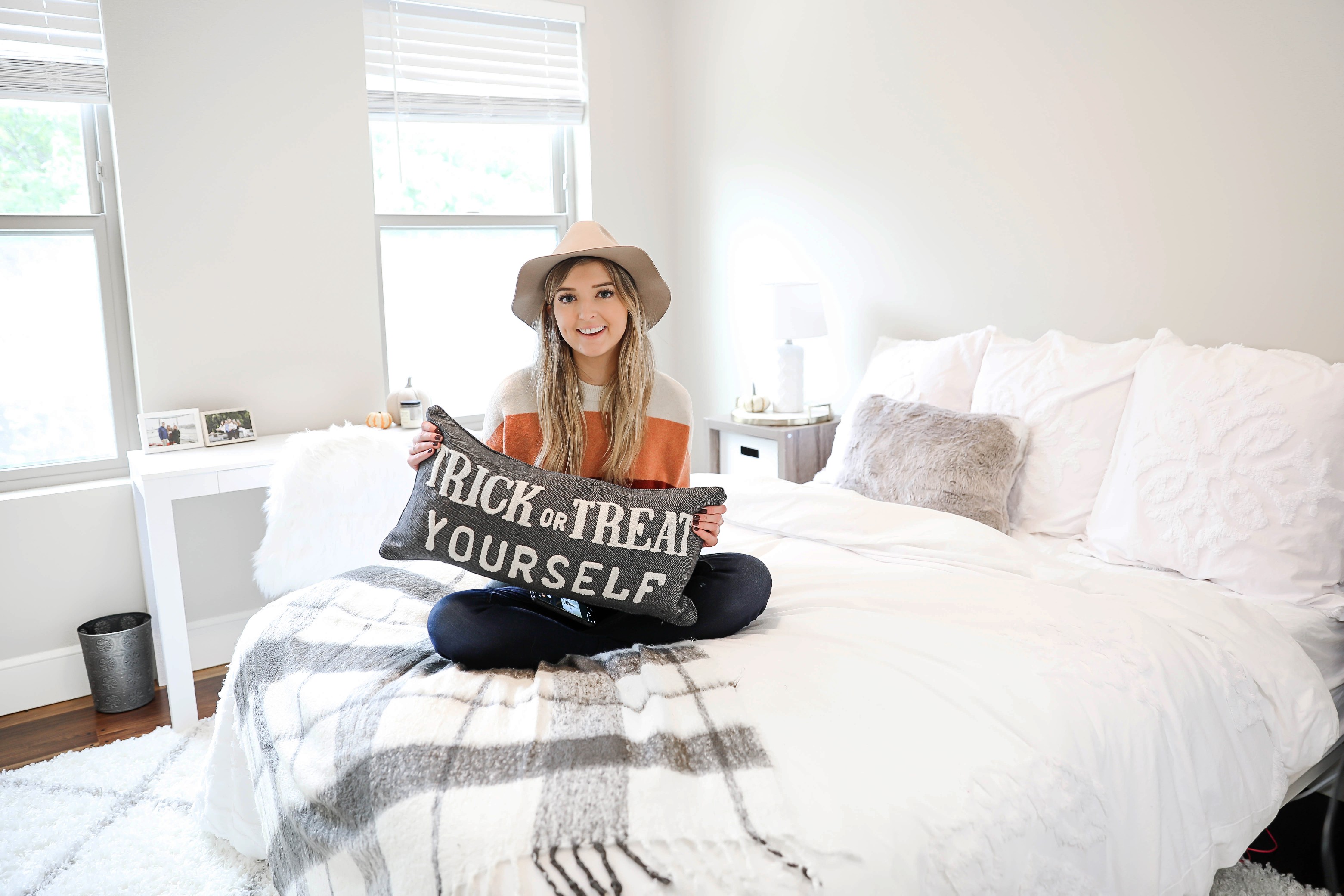 My Fall Room Decor 2018
Now that it's officially fall I have had so much fun decorating! A few weeks ago my sister gave me a little pumpkin (the one you'll see on my bedside table below) and it kick started this whole room makeover! My room "theme" was already white and gray so it was easy to incorporate some fall decor in. I found an old plaid blanket that looked perfect in the room and added some more pumpkins! However, my favorite part of my whole room is my bar cart!
I will keep this into short because there are so many photos, but I also wanted to say happy Friday! Everyone have a safe and fun weekend! TMI, but I am about to start my period and I am hardcore PMSing… I'm lucky because usually I am never like this haha! I just want to lay in bed, watch Grey's, and be alone. I am writing this on Thursday night so hopefully I feel better tomorrow! Being a girl sucks sometimes haha!
*Details will be under each photo*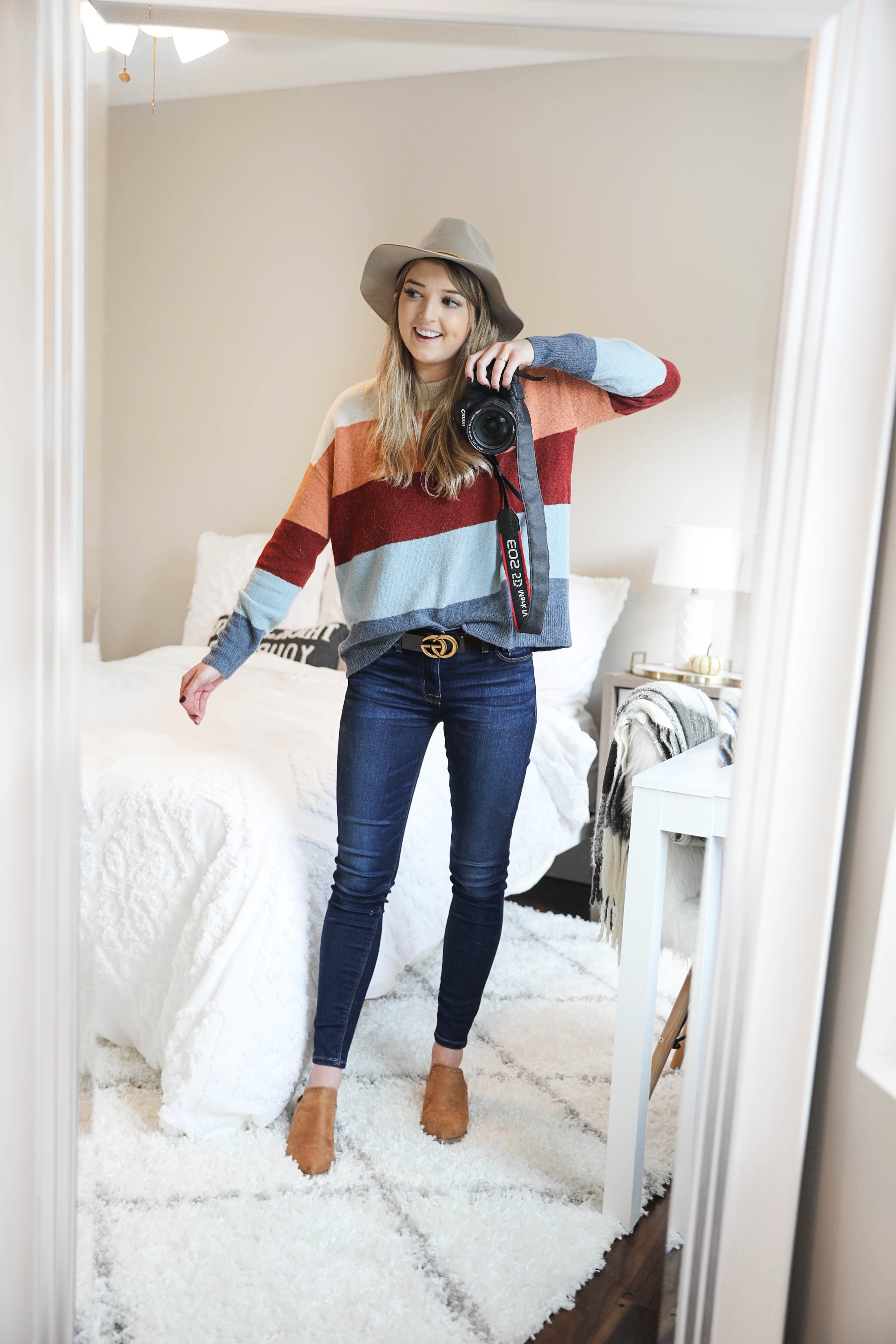 | Color Block Sweater (I am wearing a size small, more similar linked below) | Dark Denim Jeans (TTS) | Studded Slides ($35 and also come in black, TTS) | Faux Gucci Belt ($30 comes in three colors, I am wearing a size 110 cm) | Felt Hat (I am wearing a size small – also comes in black) | Rug |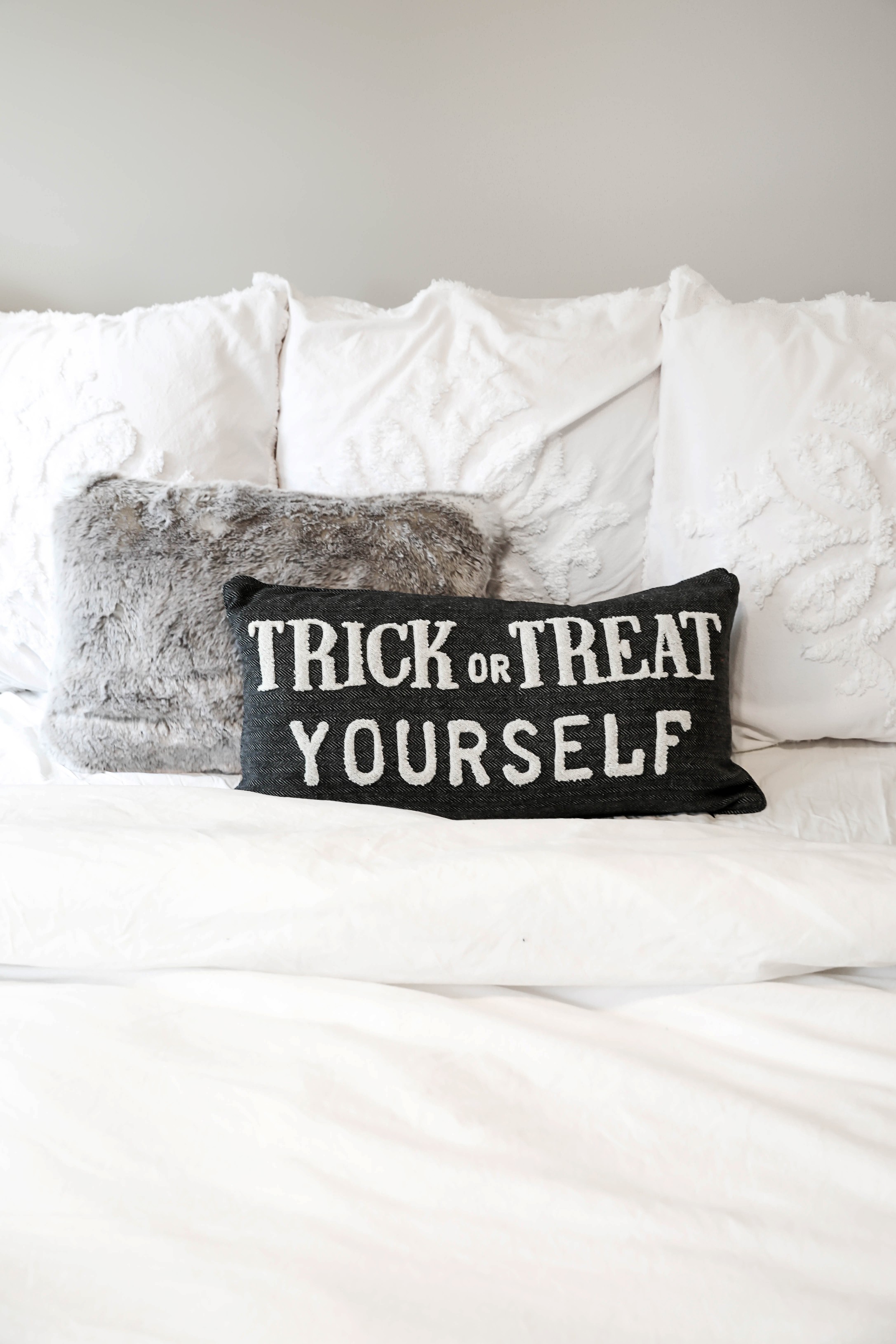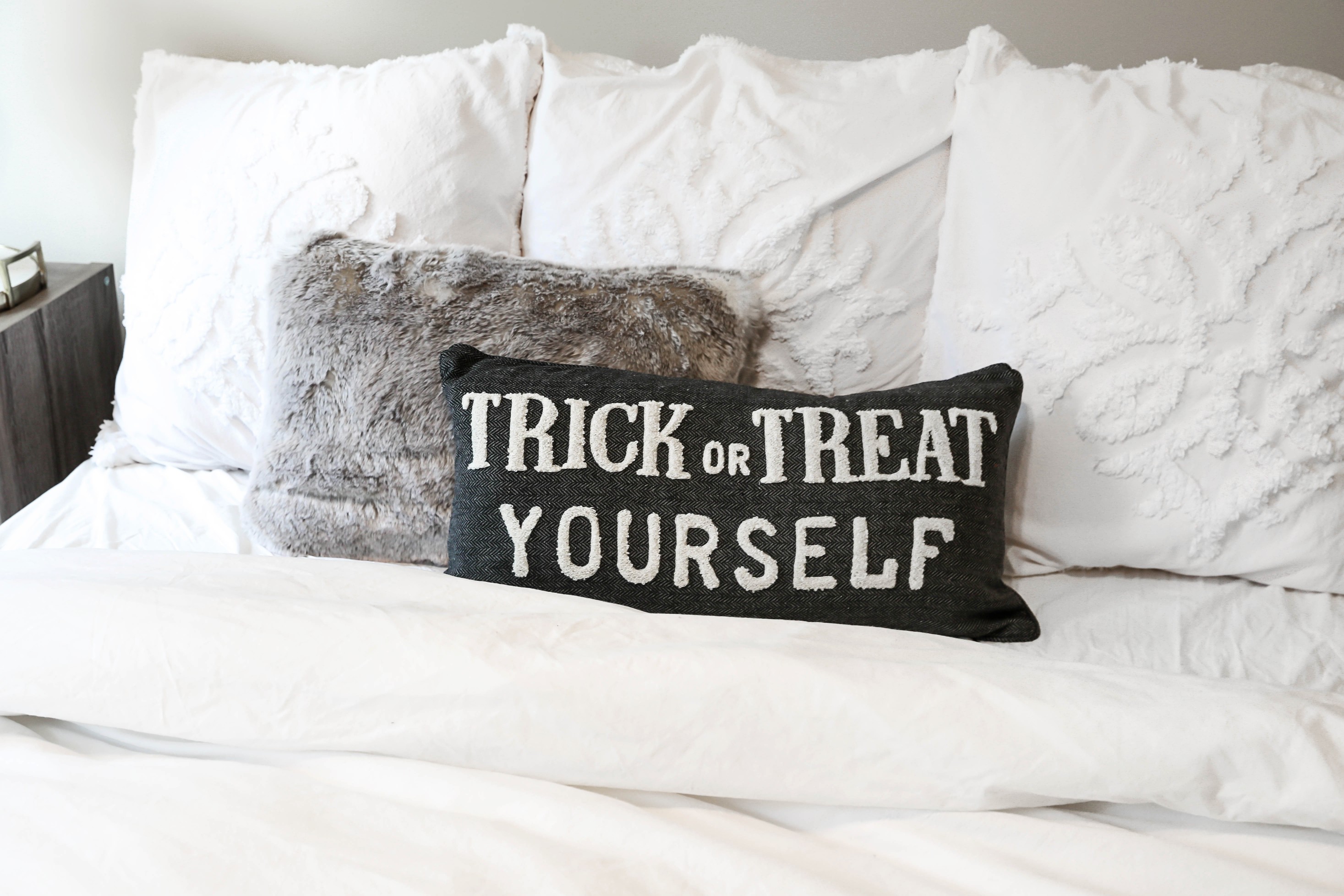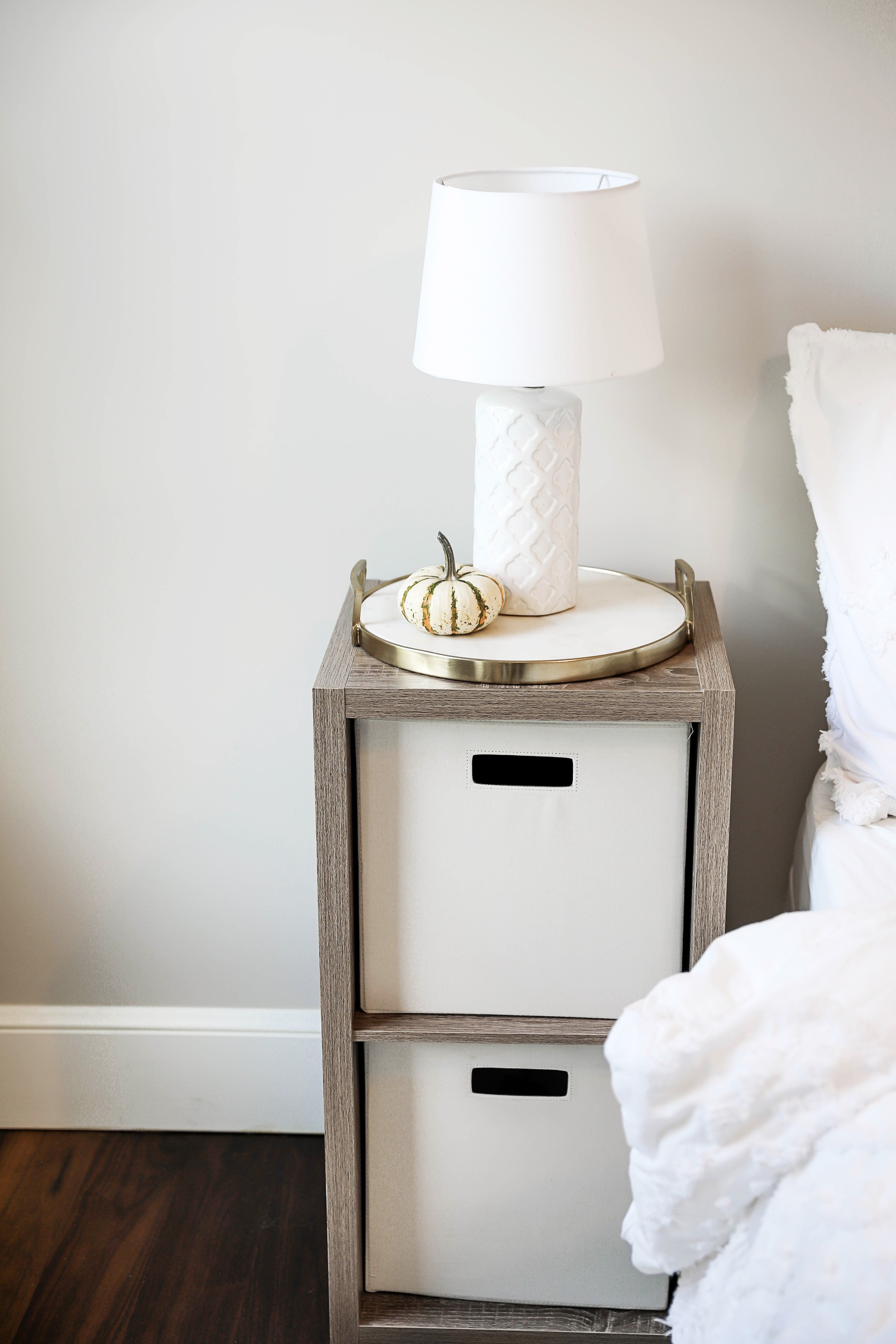 | White Embroidered Duvet Cover | White Embroidered Shams | Gray Fuzzy Pillow (ON SALE) | Trick or Treat Yourself Pillow | Bedside Table ($30) | Cream Drawers | Gold and Marble Tray | Lamp |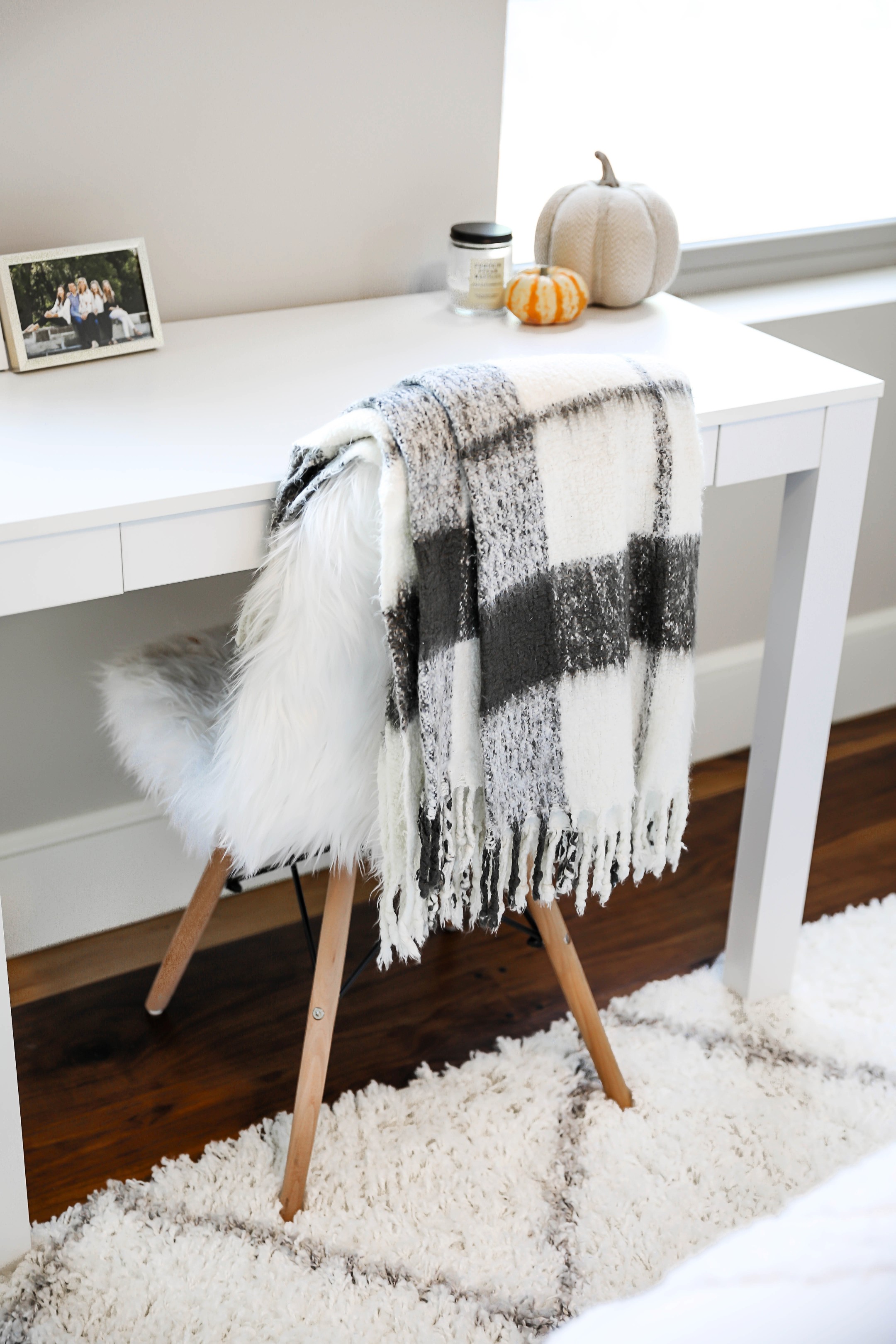 | Desk ($50) | Plaid Blanket (similar, more linked below) | Chair | Rug |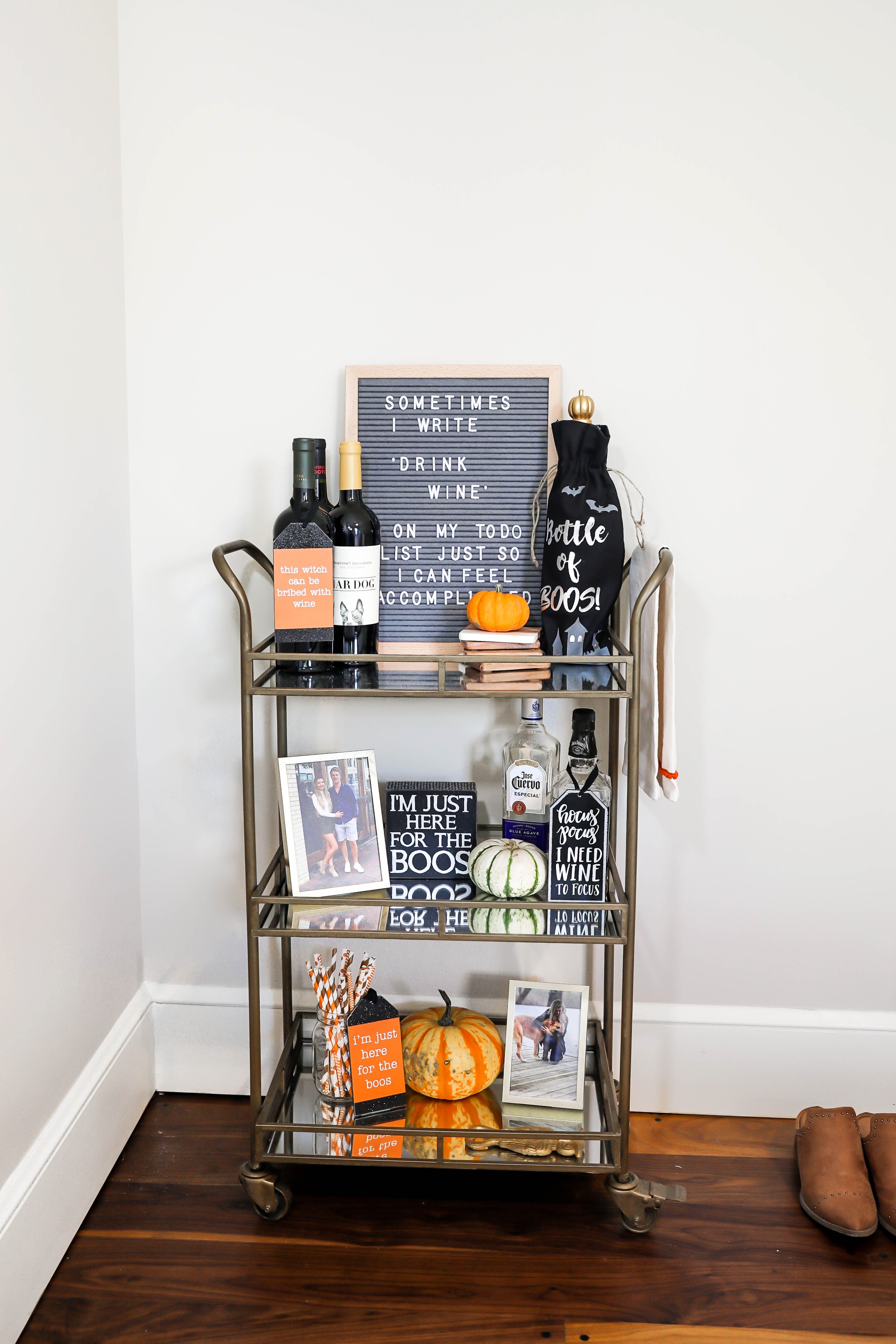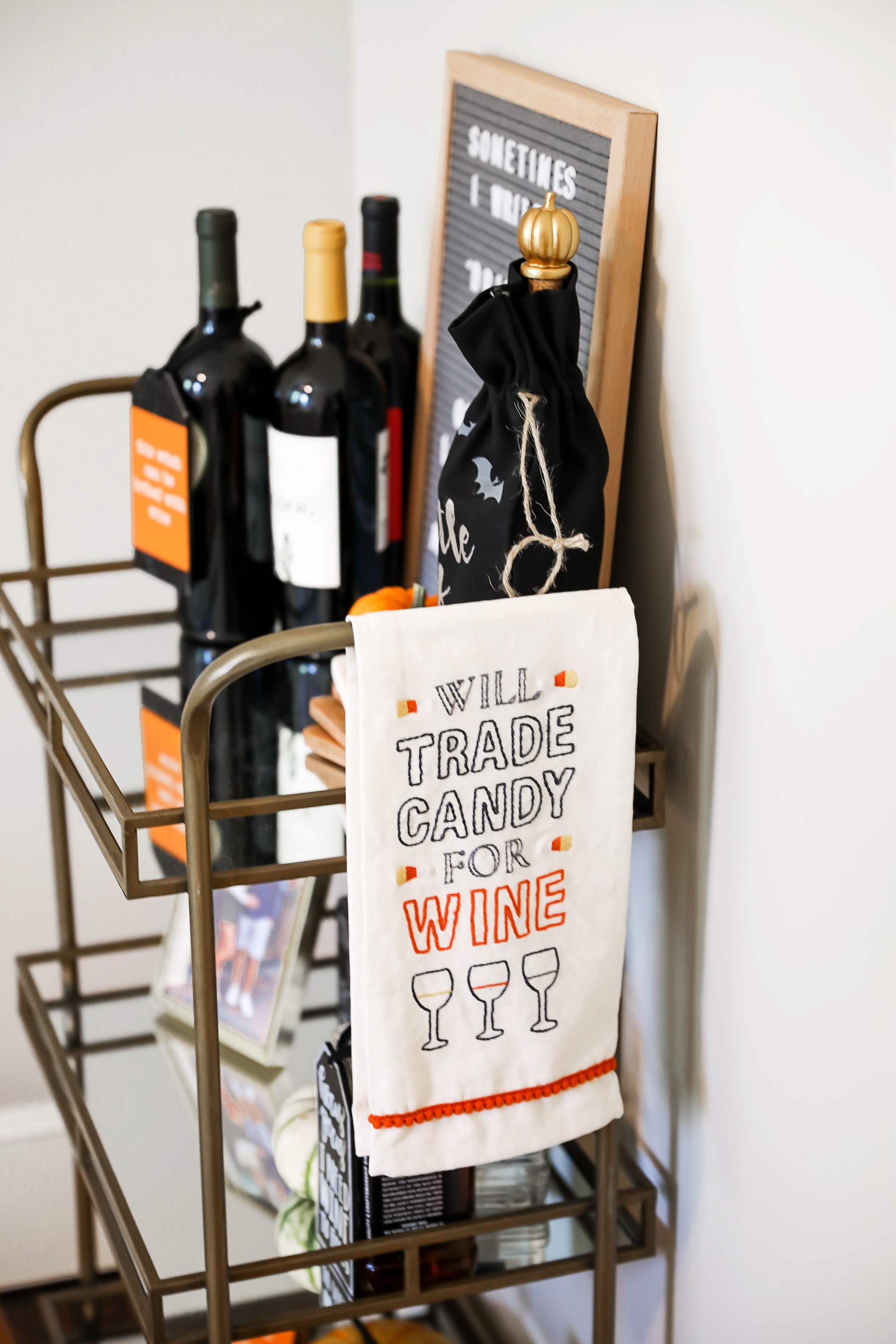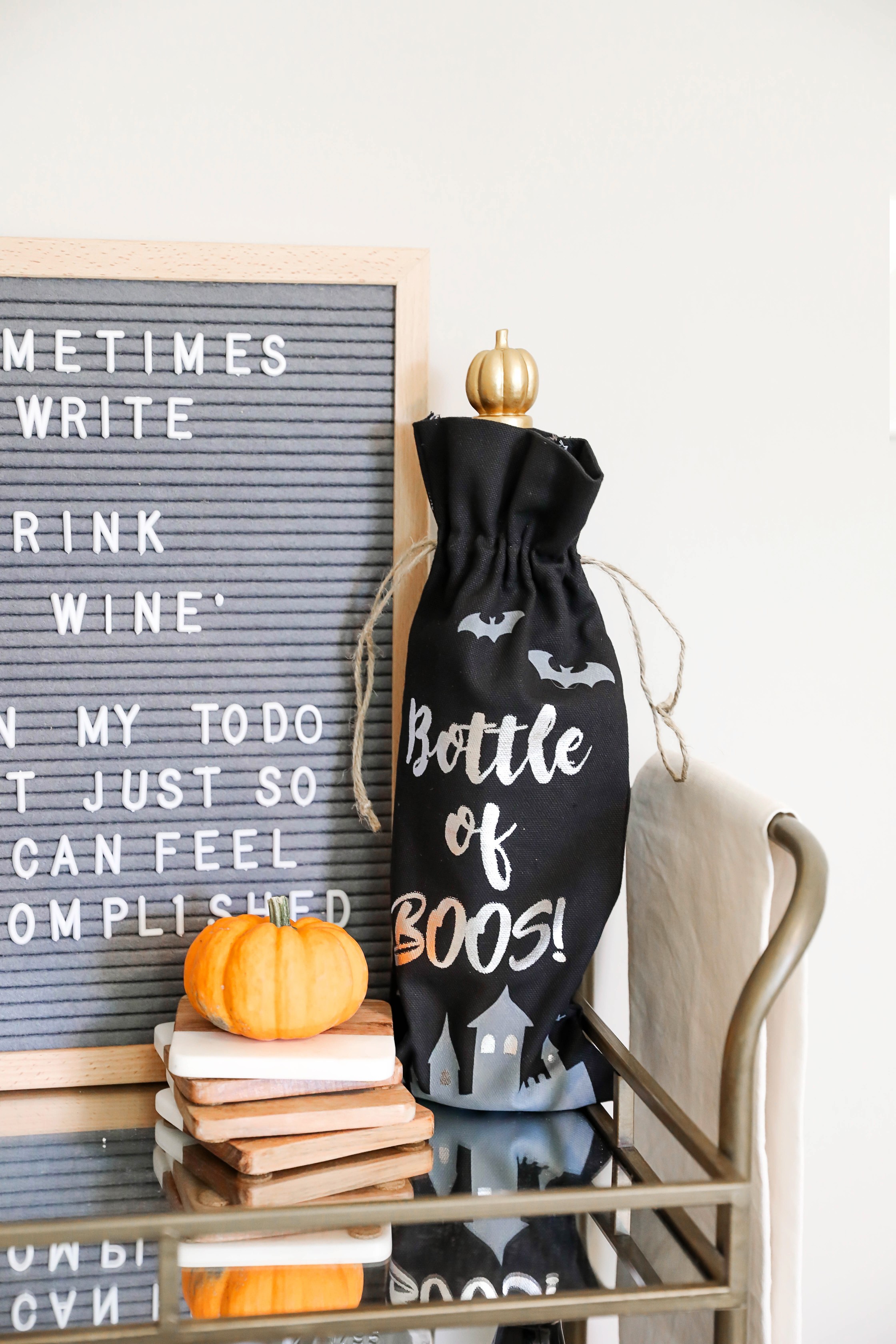 | Bar Cart | Gray Letter Board | Halloween Wine Tags ($15 for a pack of three) | 'Here for the Boos' Sign ($16) | 'Bottle of Boos' Wine Bag (also linked more below) | Candy Dish Rag (also linked more below) | Fall Paper Straws |

xoxo,
Lauren Emily Lindmark
Copyright © 2018 dailydoseofcharm.com