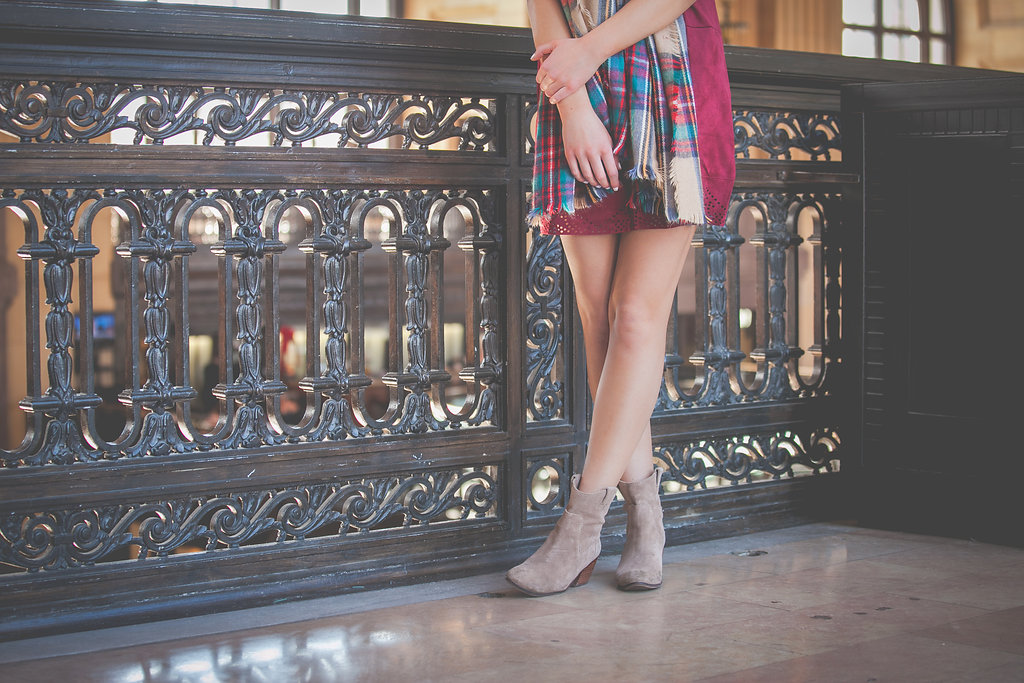 Saying Goodbye to Winter | OOTD + Suede Debate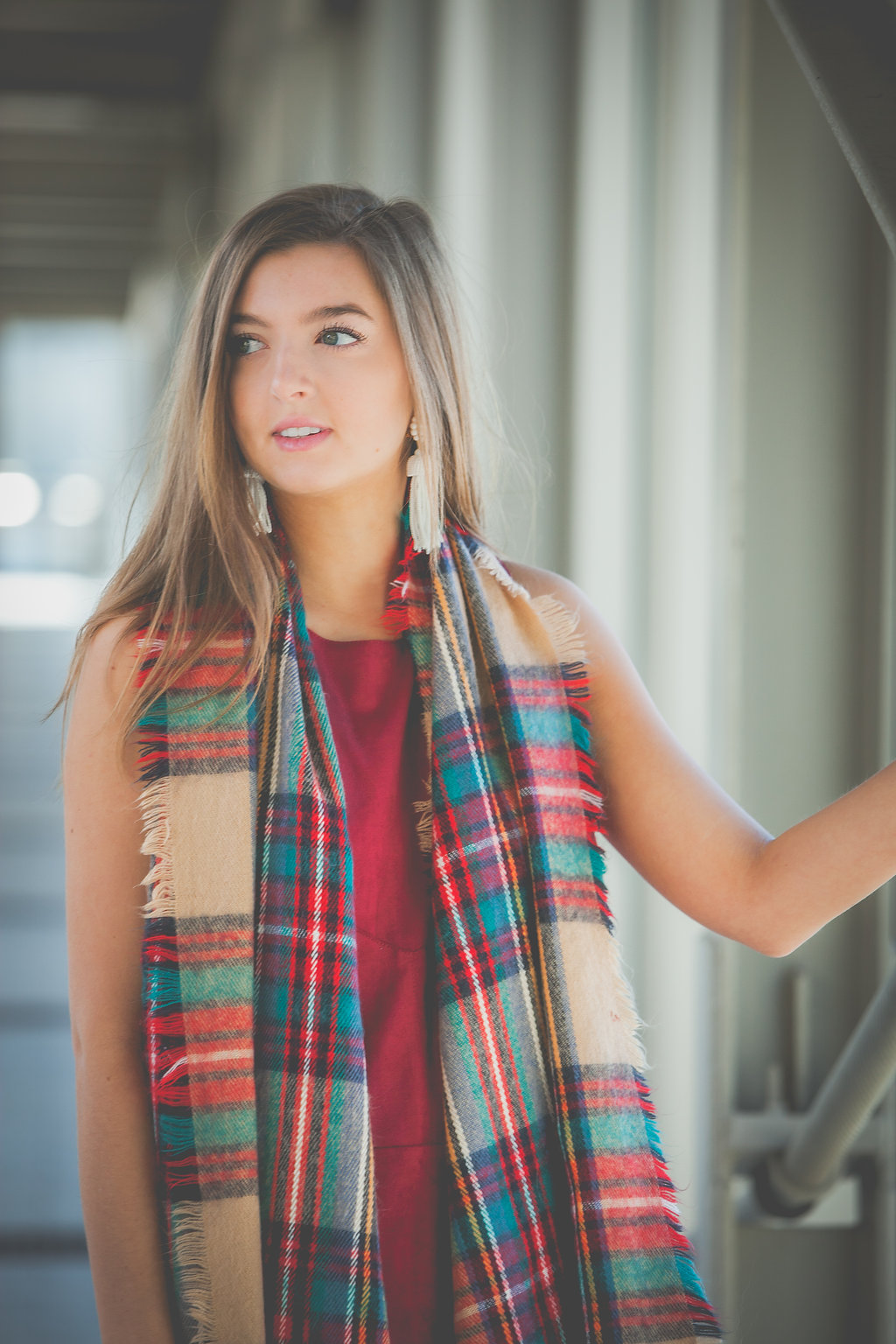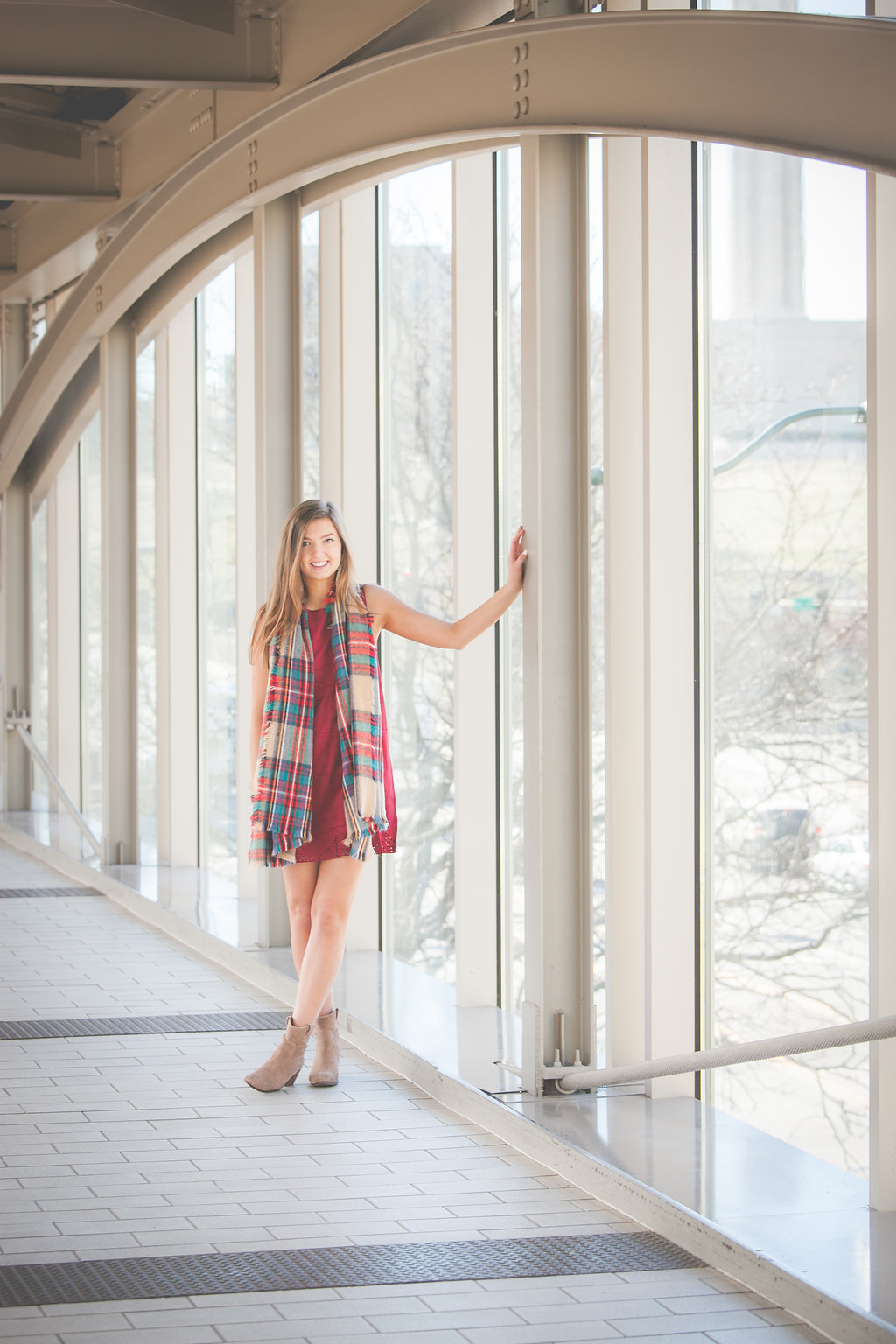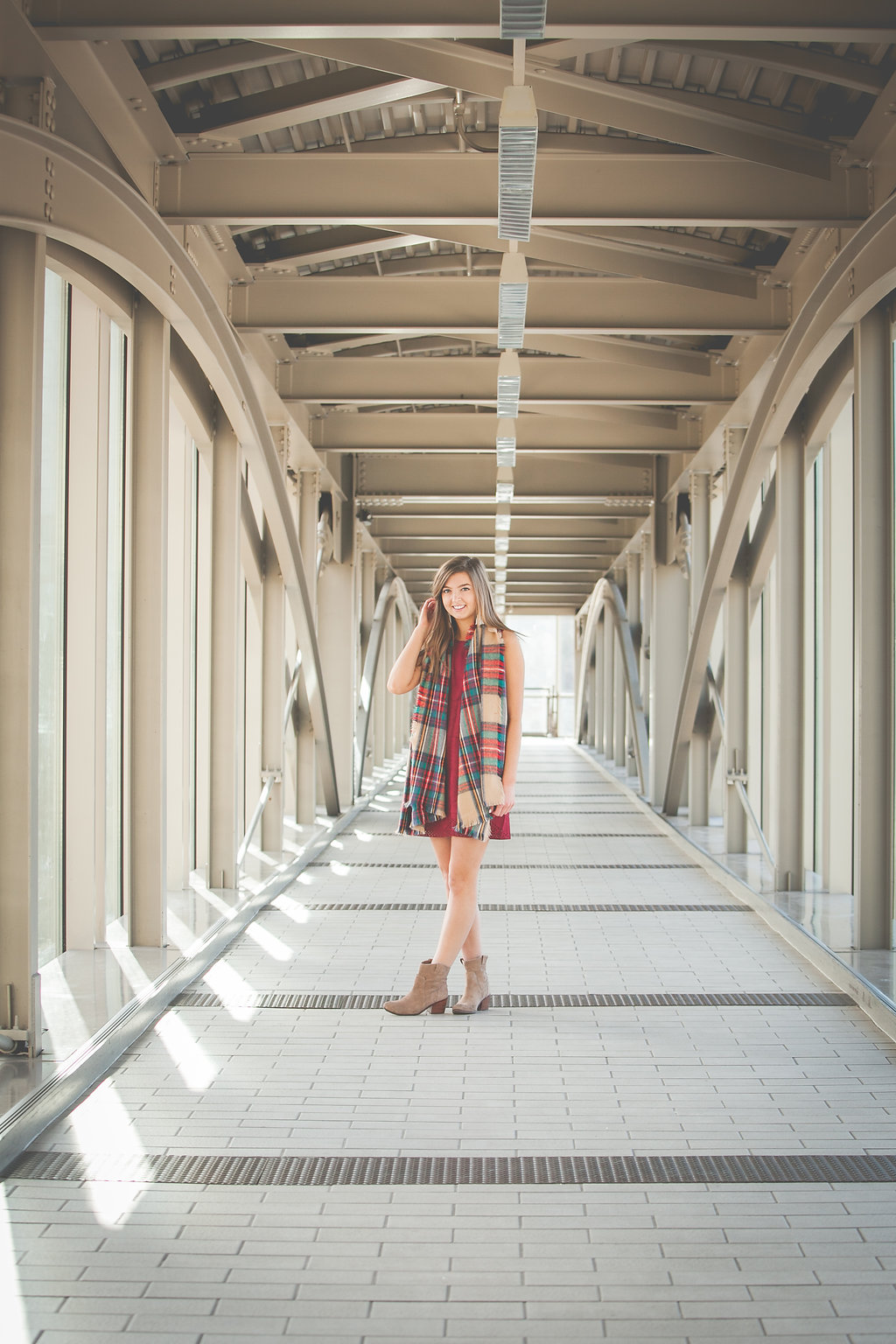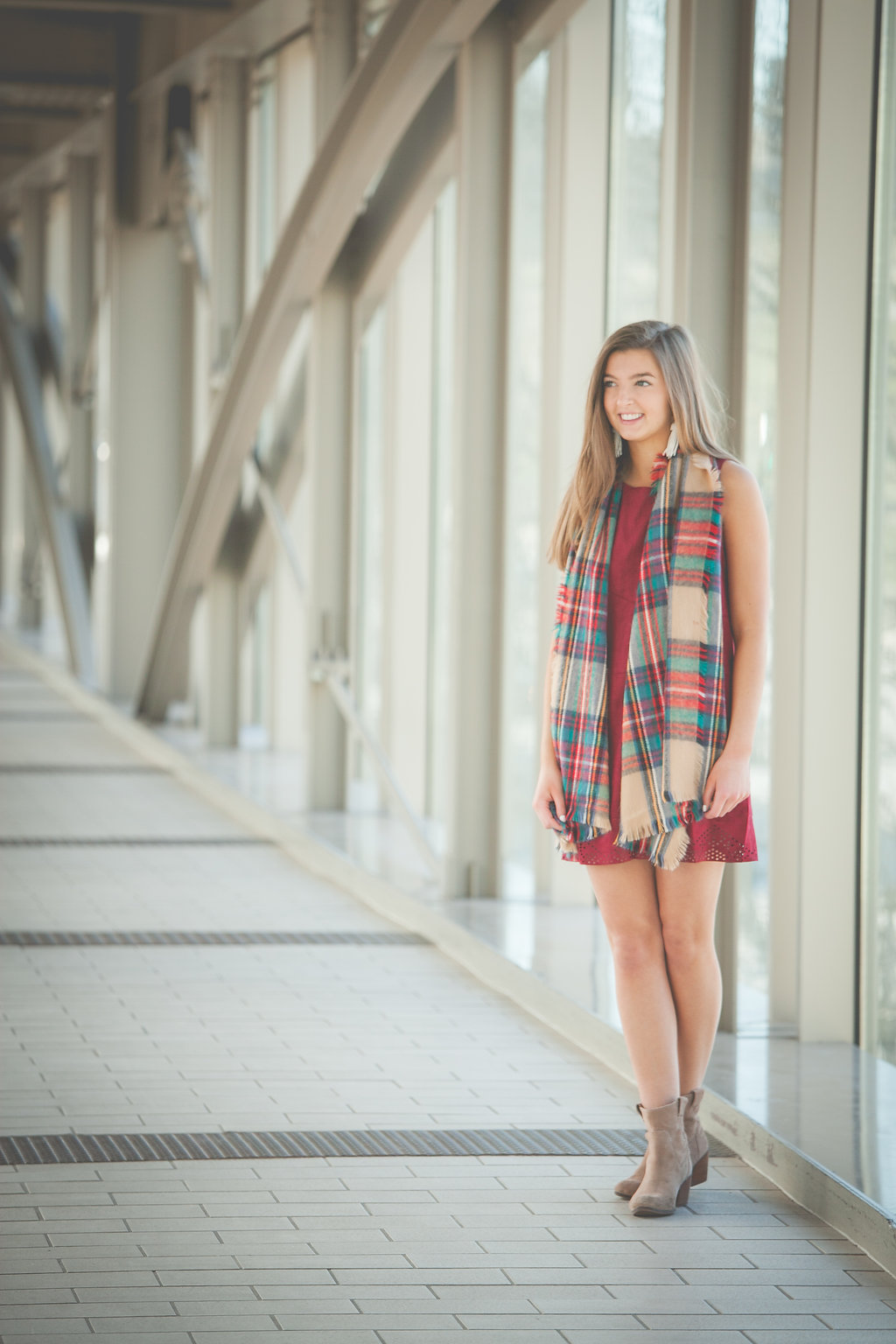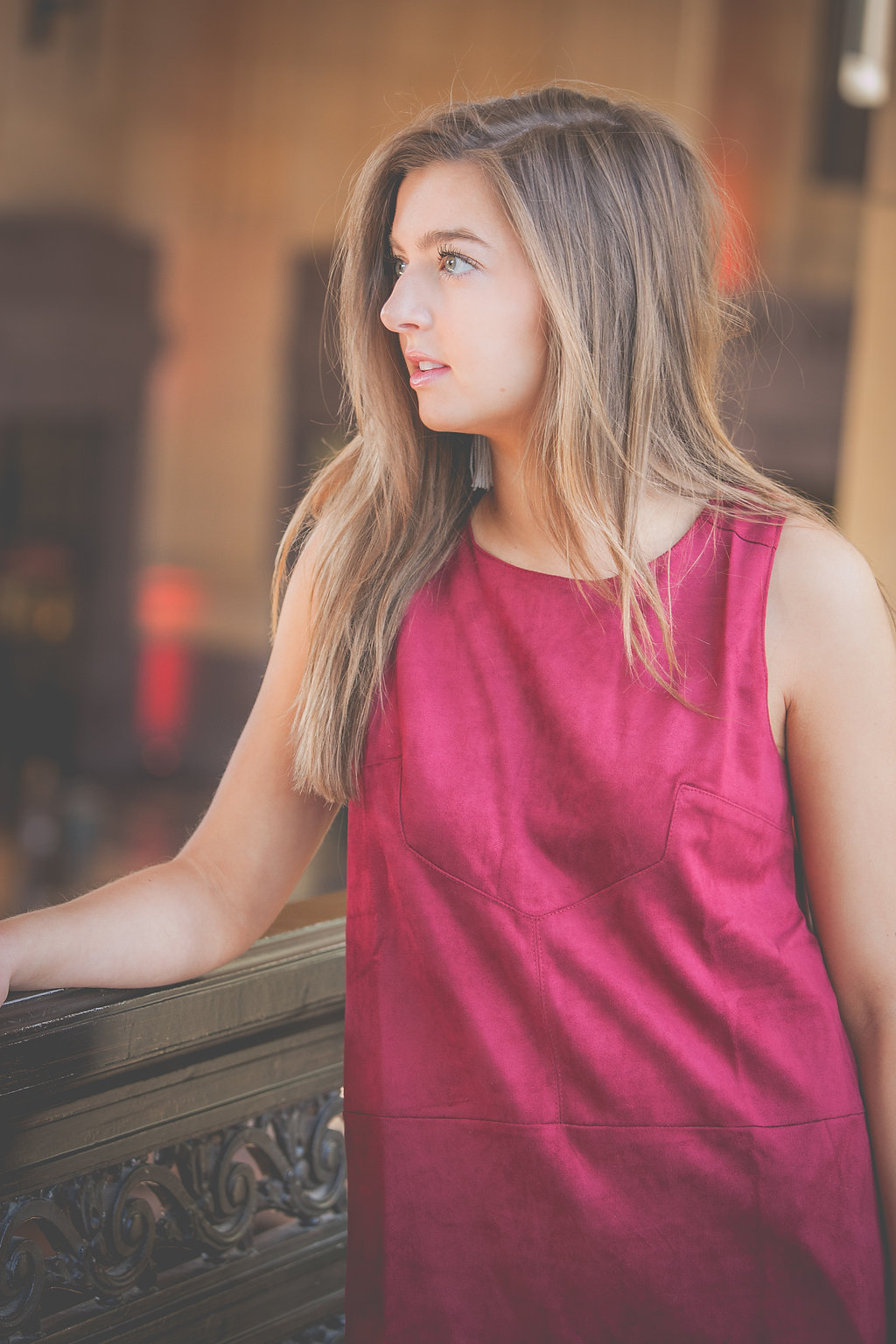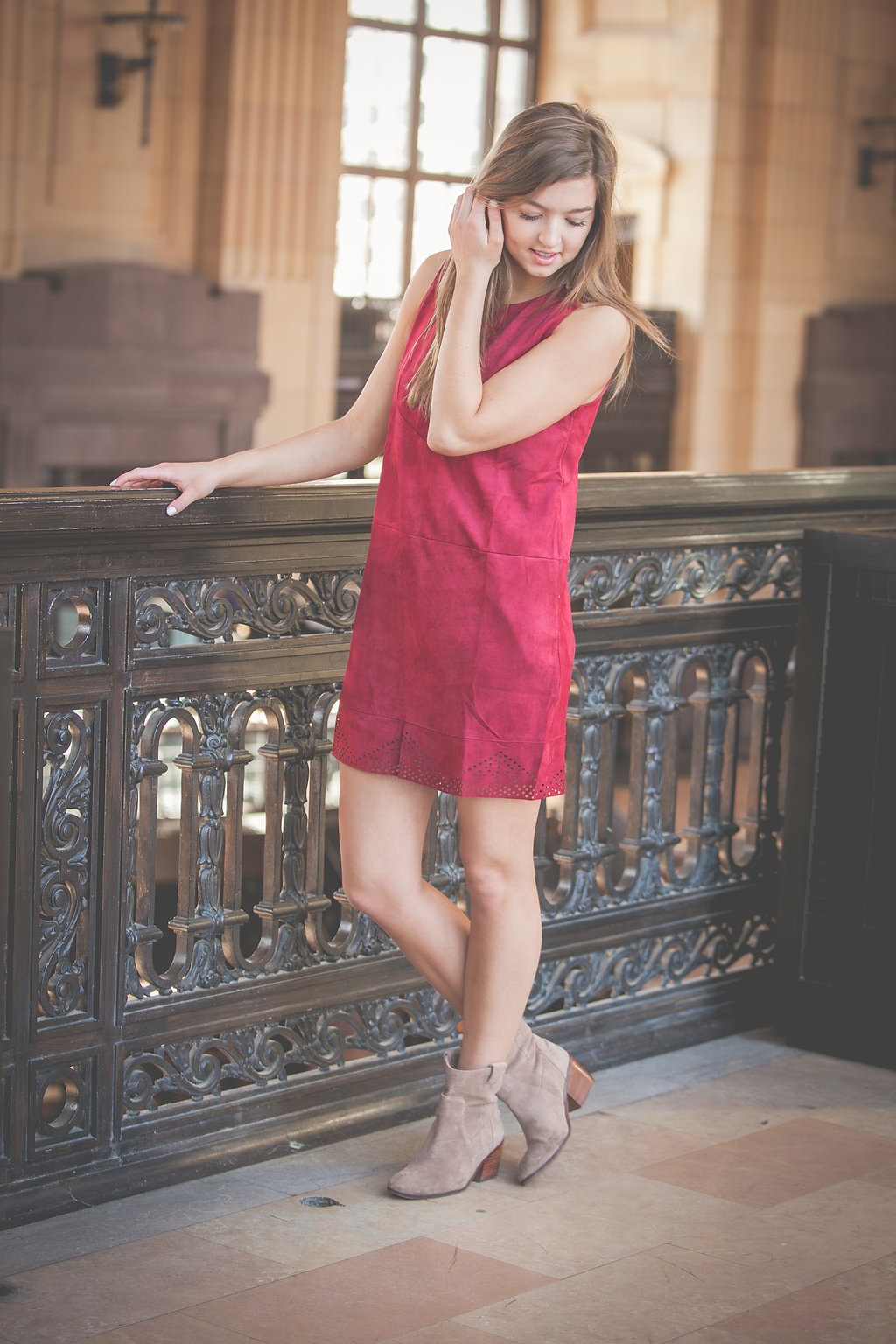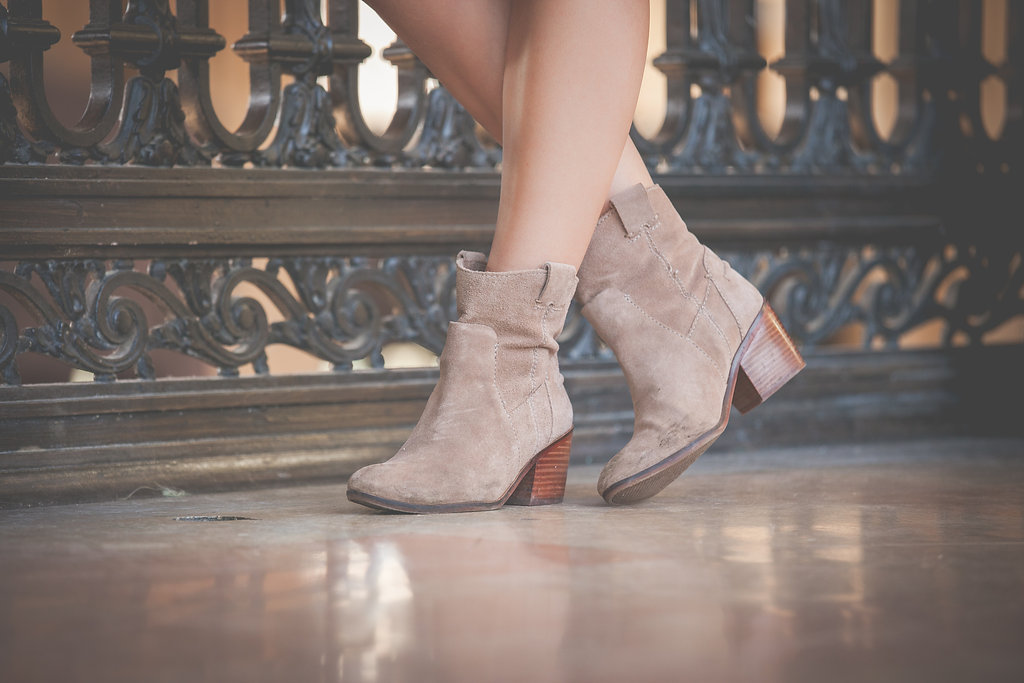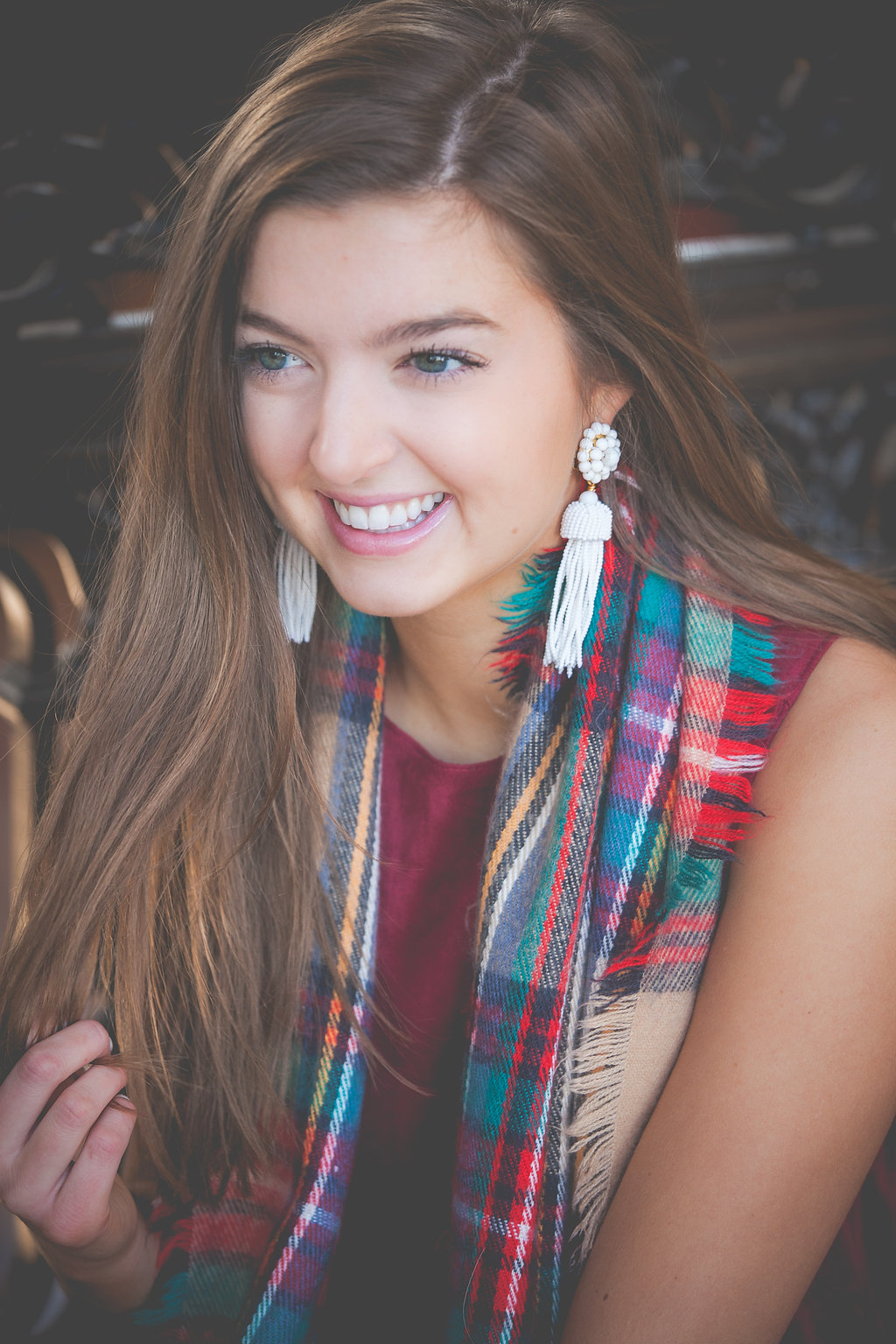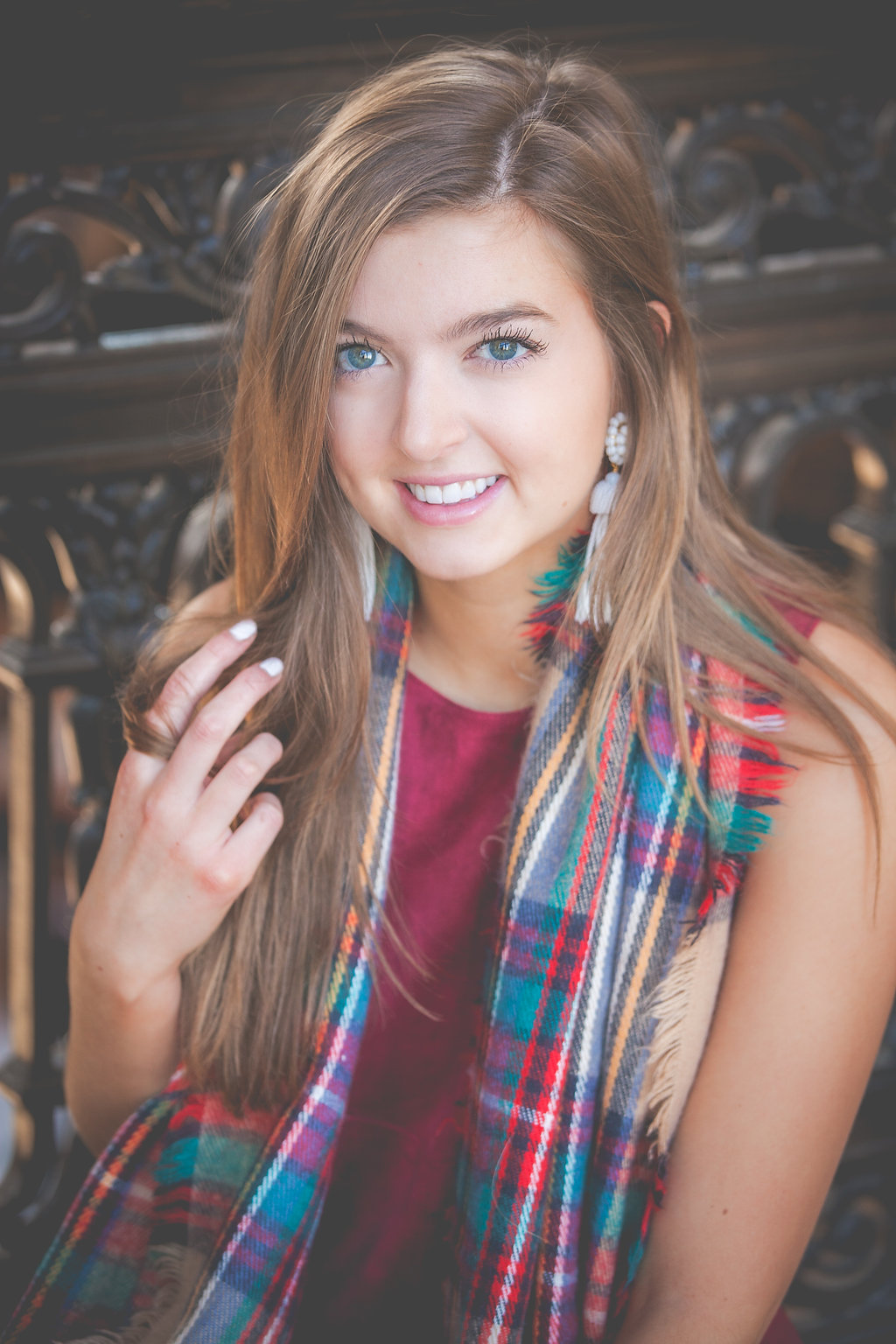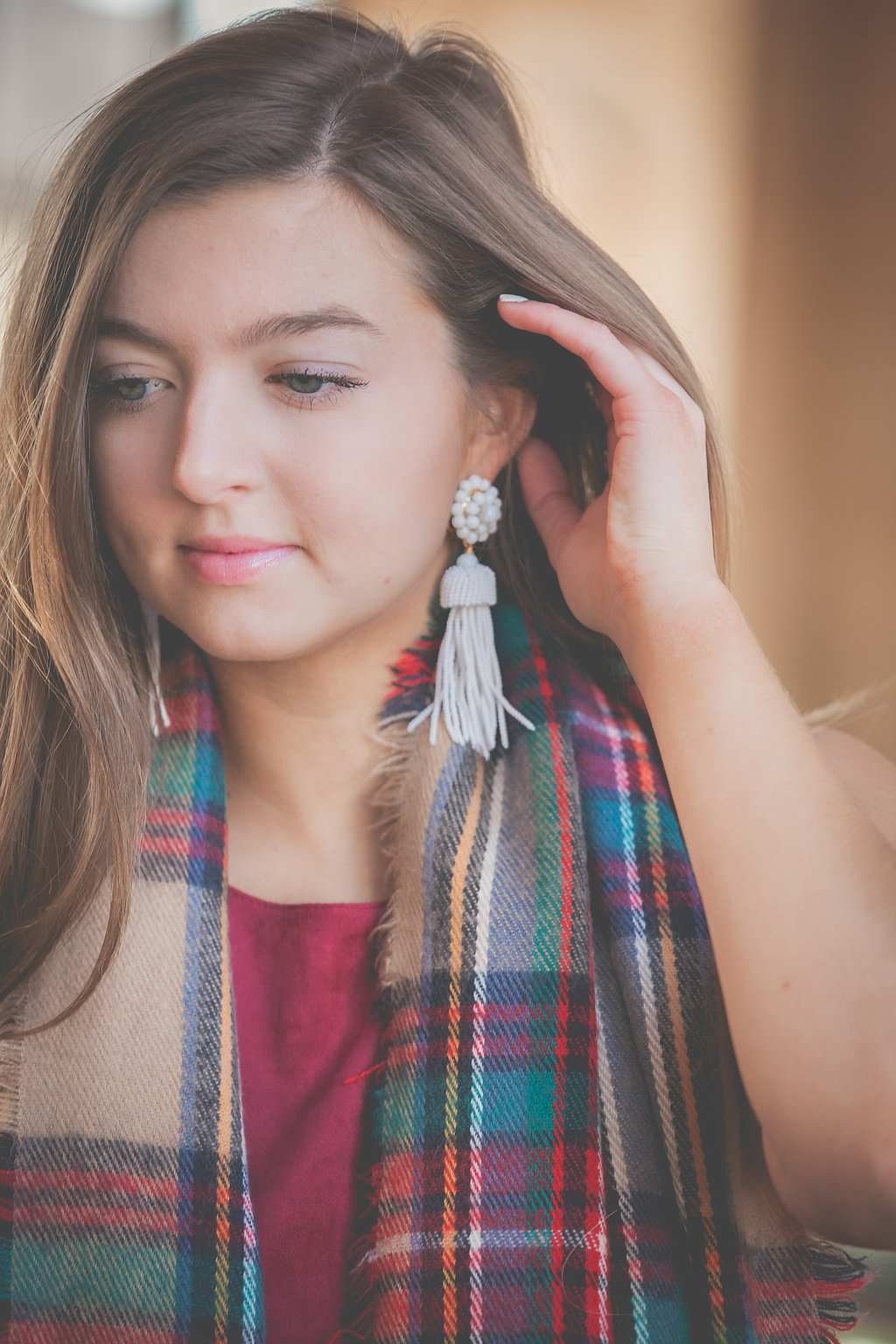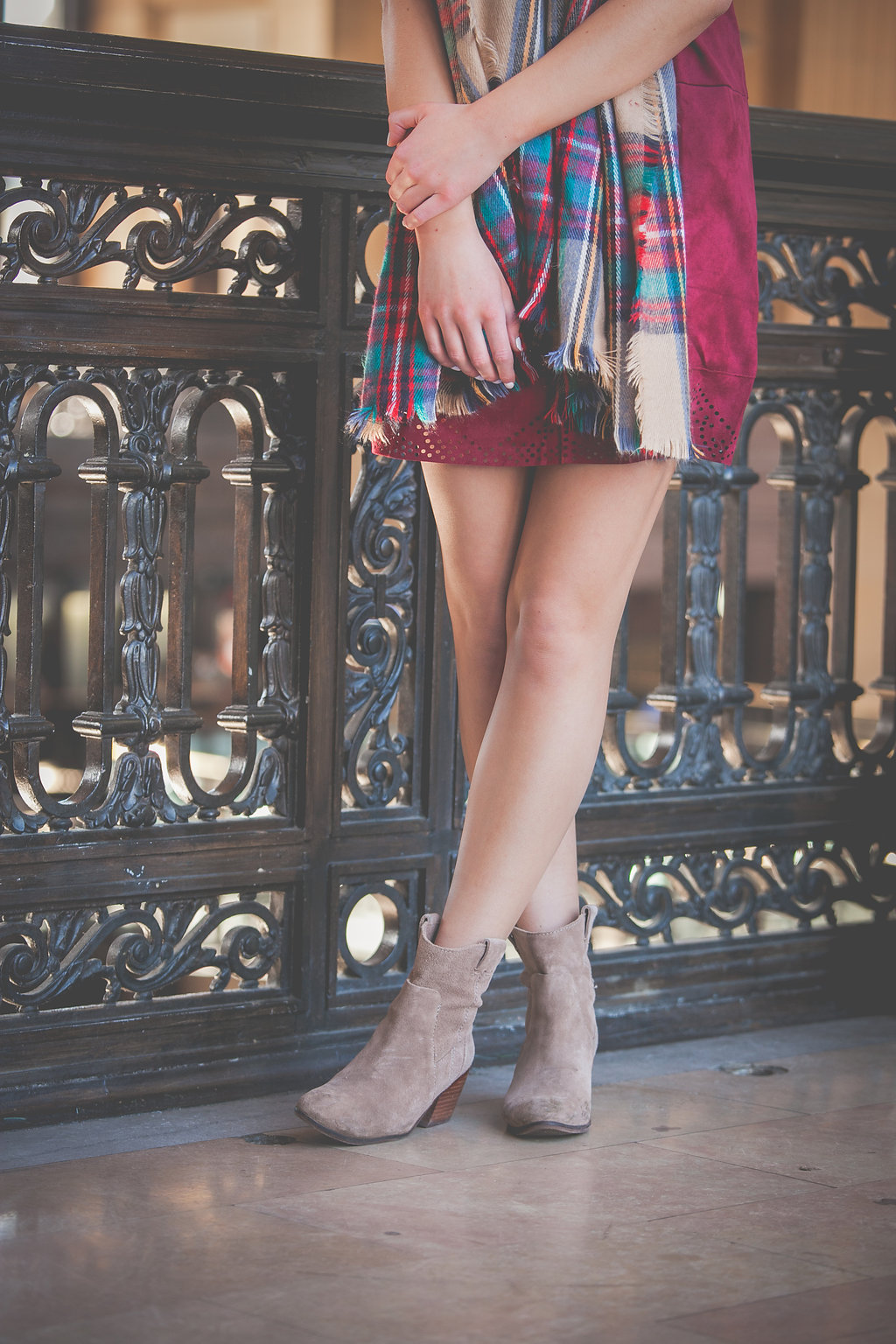 As excited as I am for Spring, I'm not sure I'm ready to say goodbye to cute outfits like this adorable suede dress from the Mint Julep Boutique. I'm don't know where I stand on the "suede in the summer" debate, but I do know I am seeing suede everywhere lately (like these adorable shoes I just picked up)! I can't decide if I could ditch the scarf and work this dress all year or if it should stay in my closet until fall. What I do know is these earrings are my new favorite accessories to wear, I love how bold they are and I think they are perfect for this spring!
Sadly this dress is sold out but they have a really similar one that you can see here! I wore this dress this winter and loved pairing it with booties and this scarf, I'll be ready to pull this outfit out again next fall! The Mint Julep Boutique has so many cute outfits, I've been shopping there for years and it's my go to boutique – y'all should most definitely check it out!
So what do you think, is suede moving to the warmer months or are we leaving it behind?
| Dress (similar) | Shoes | Scarf | Lisi Lerch Tassel Earrings (love these silver too) |
xoxo,
Lauren Emily Lindmark

Copyright © 2016 dailydoseofcharm.com