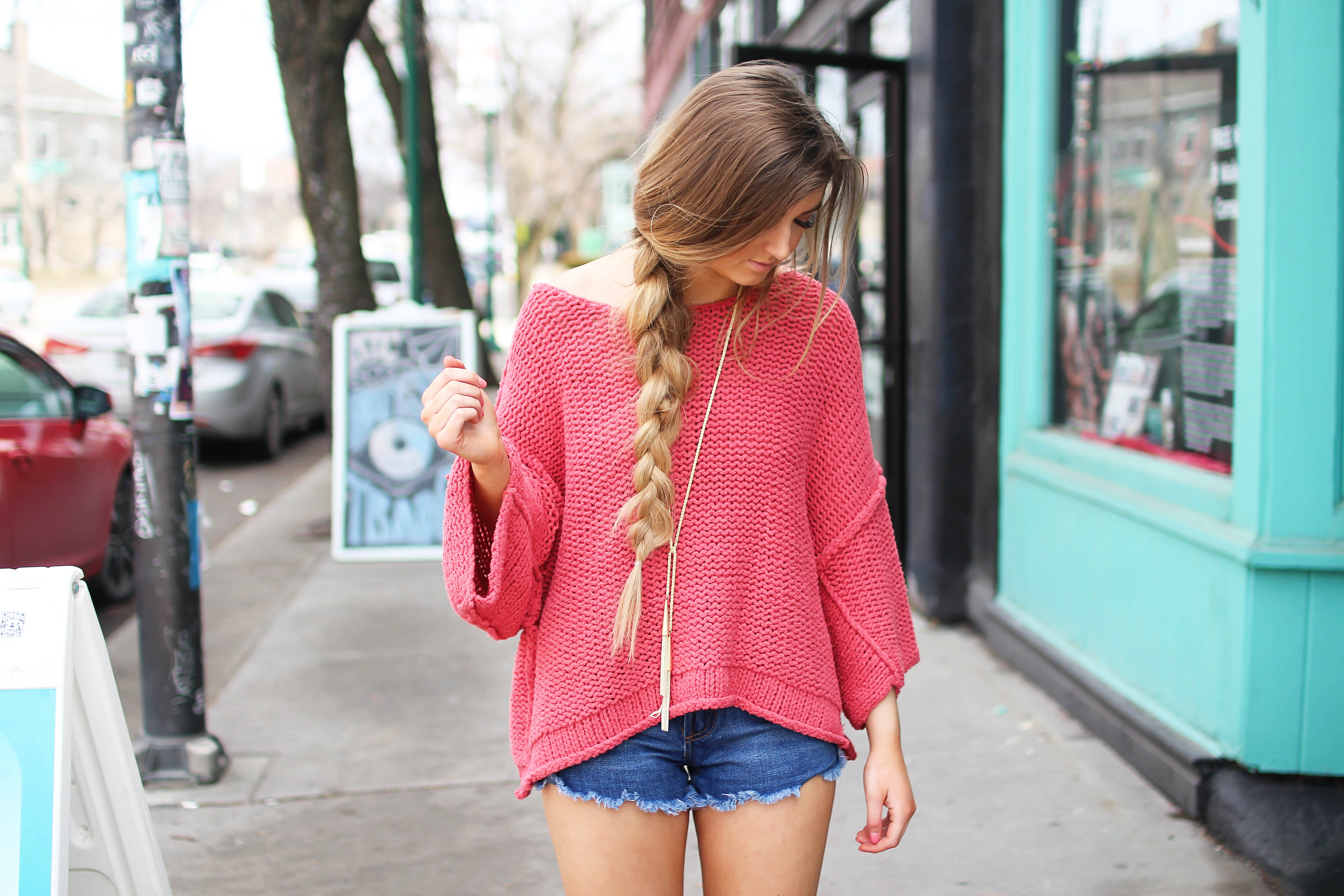 Slouchy Sweater | OOTD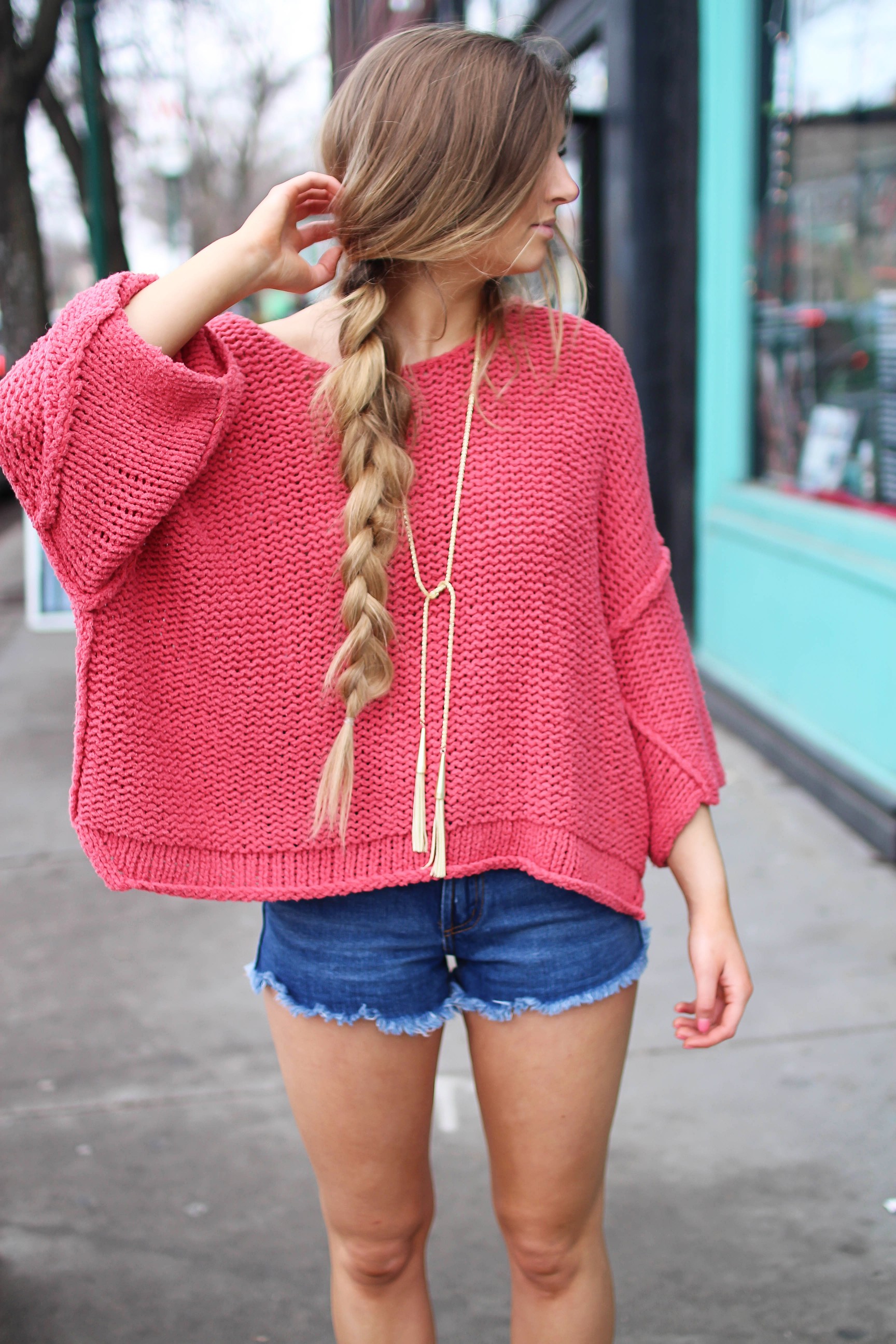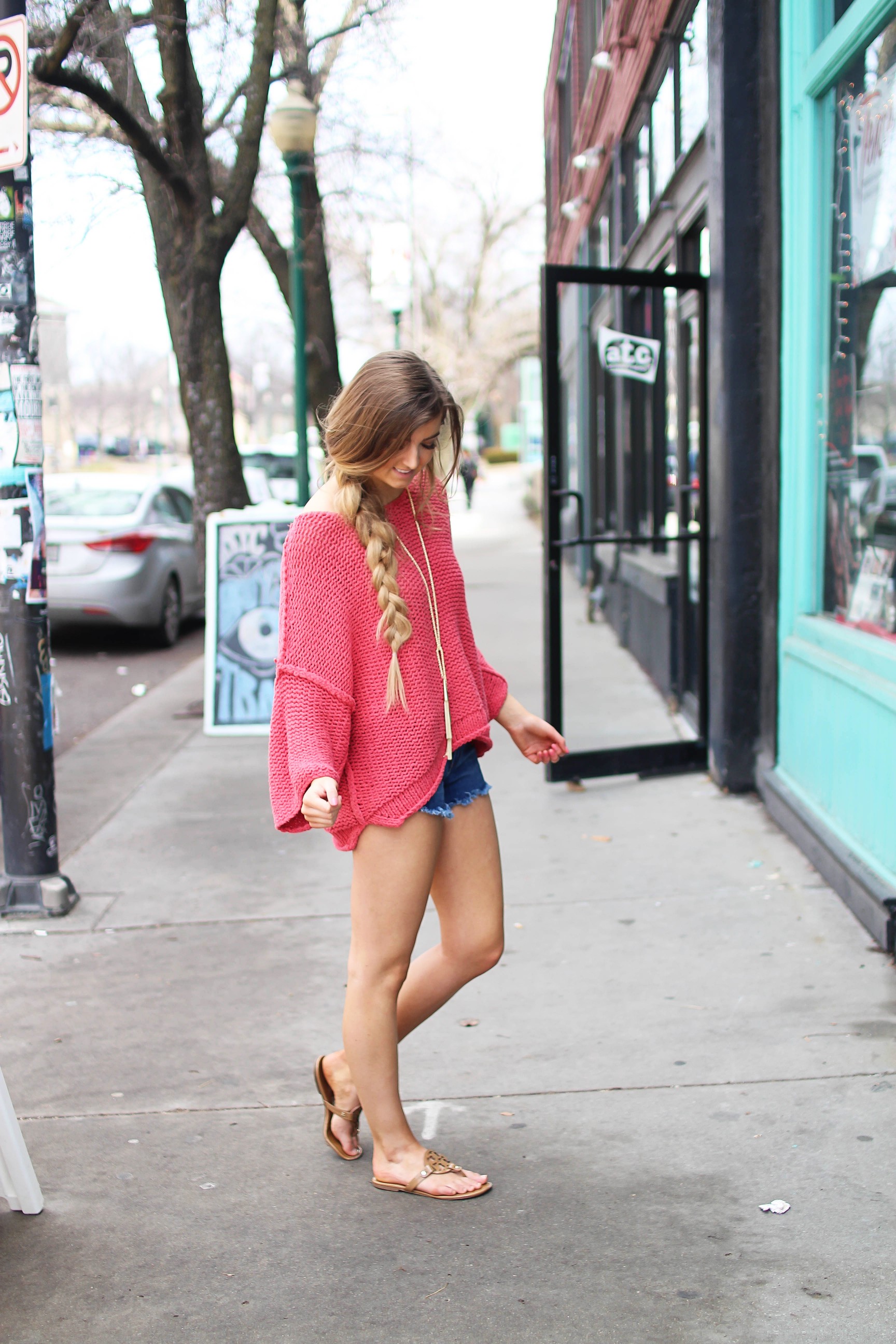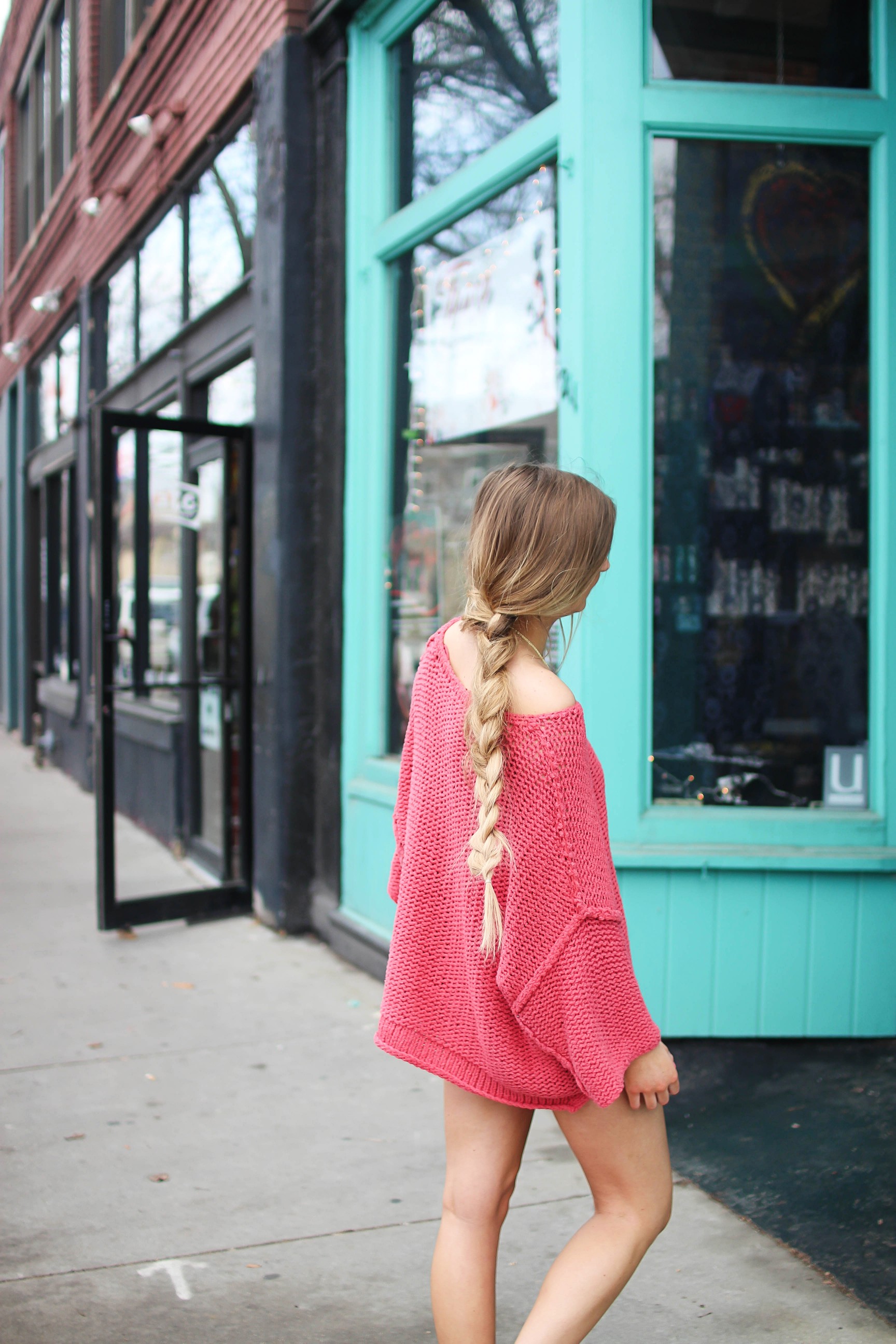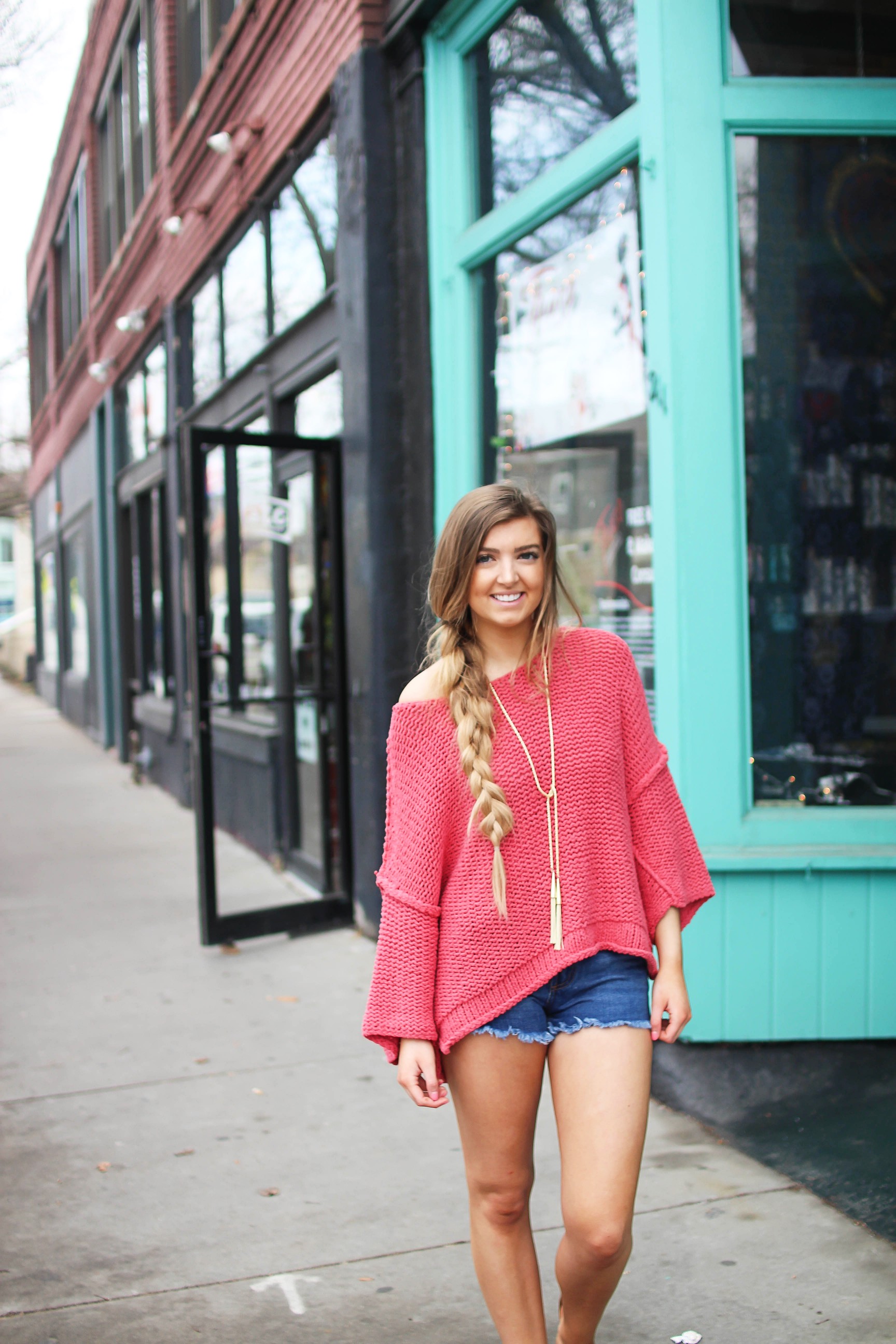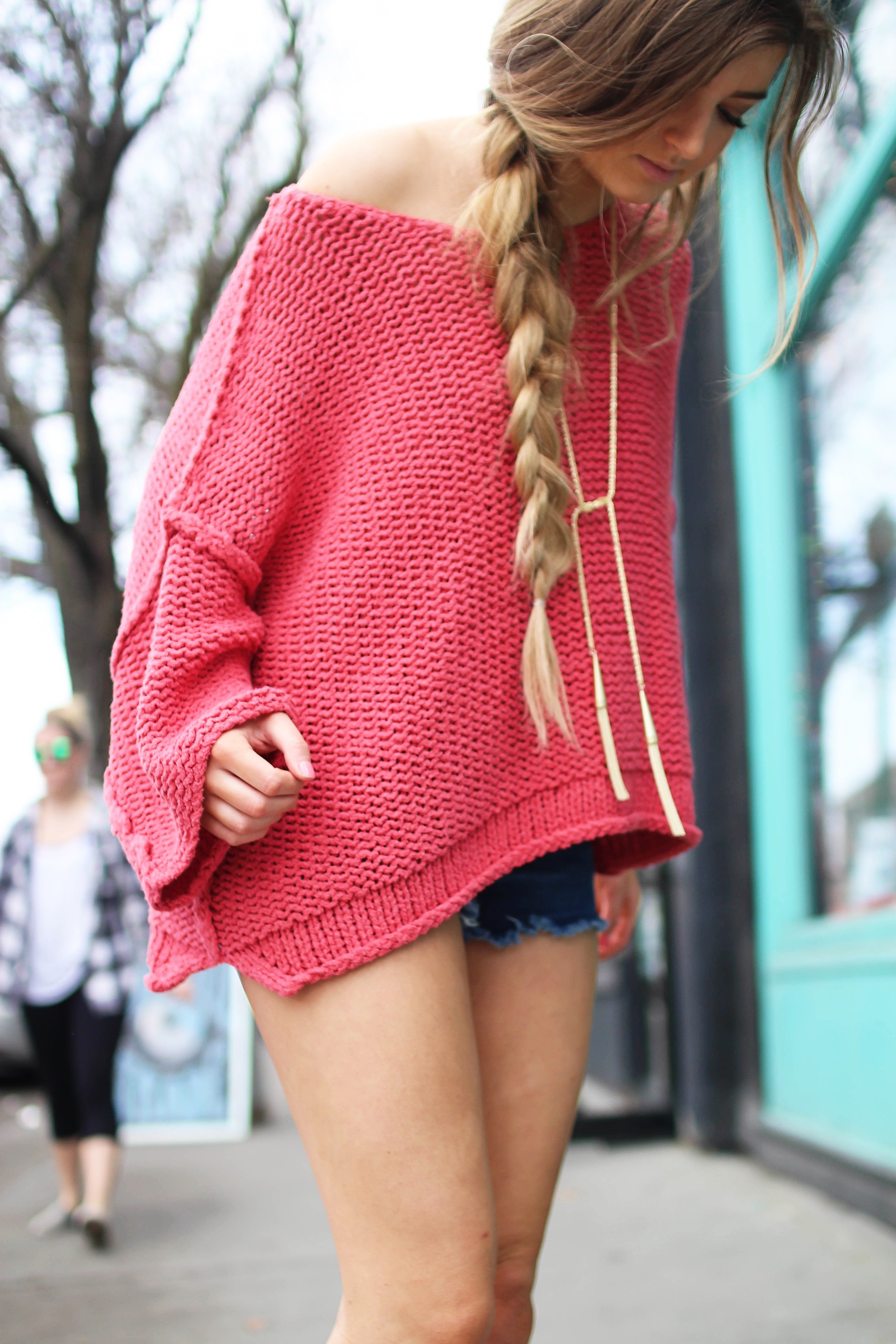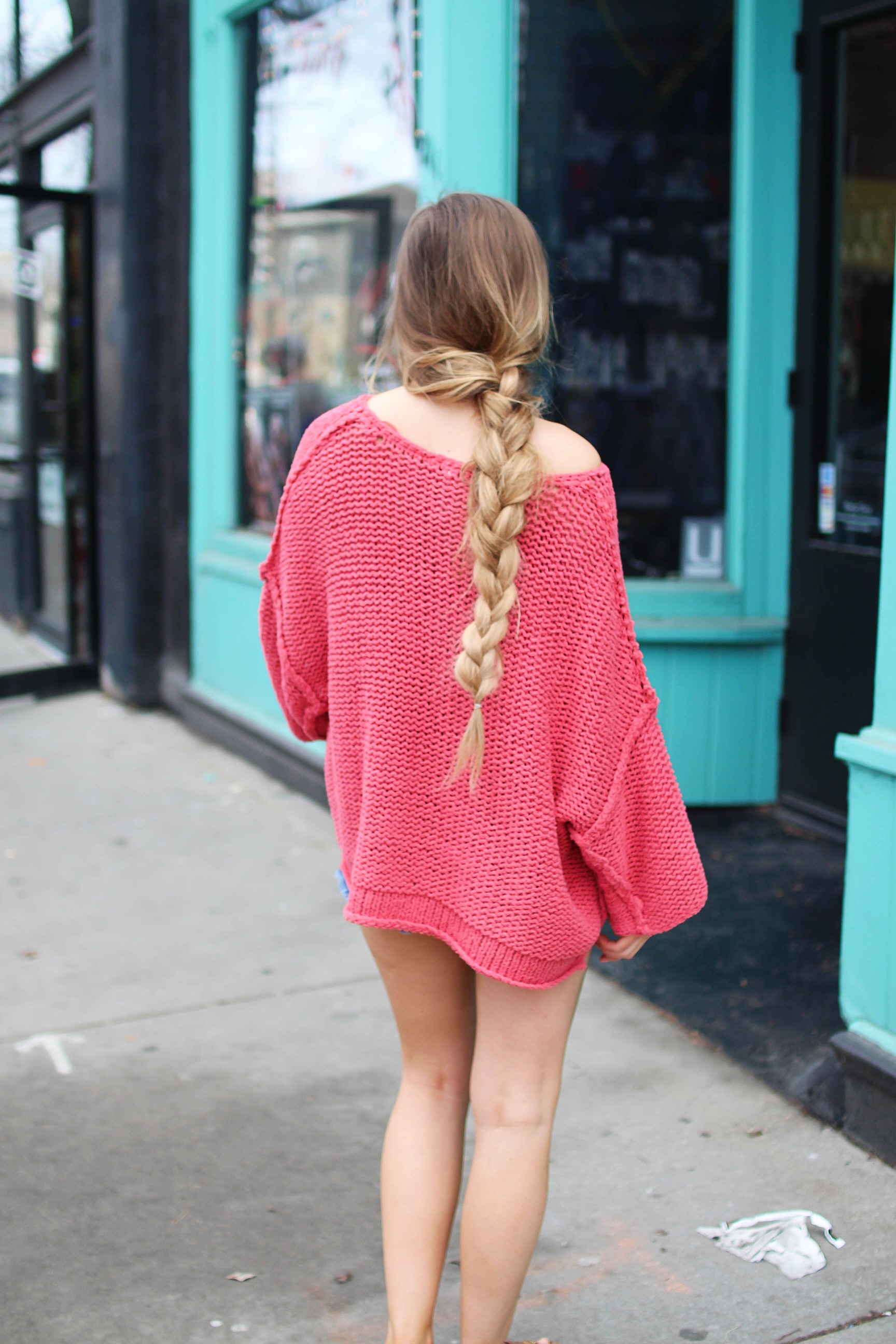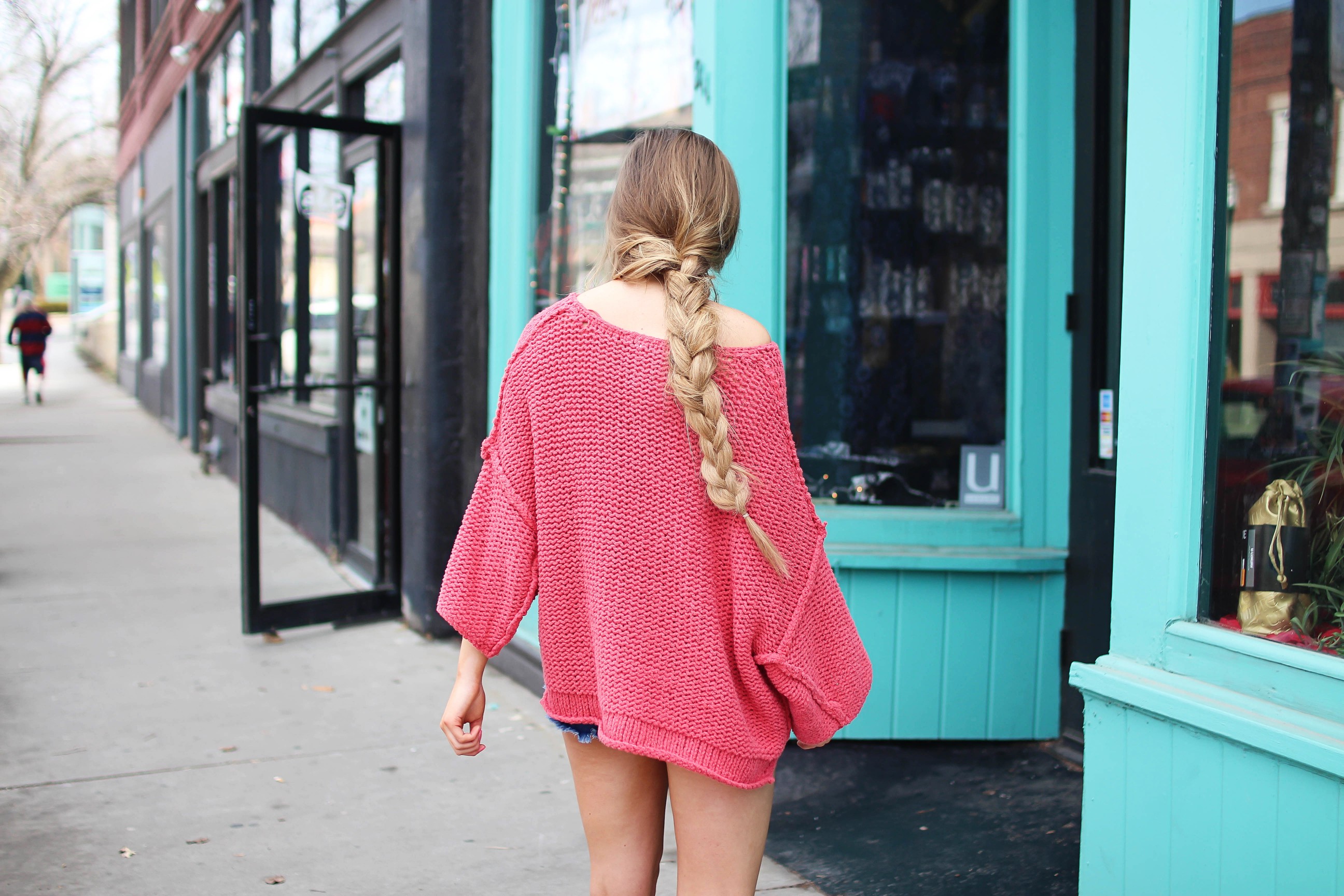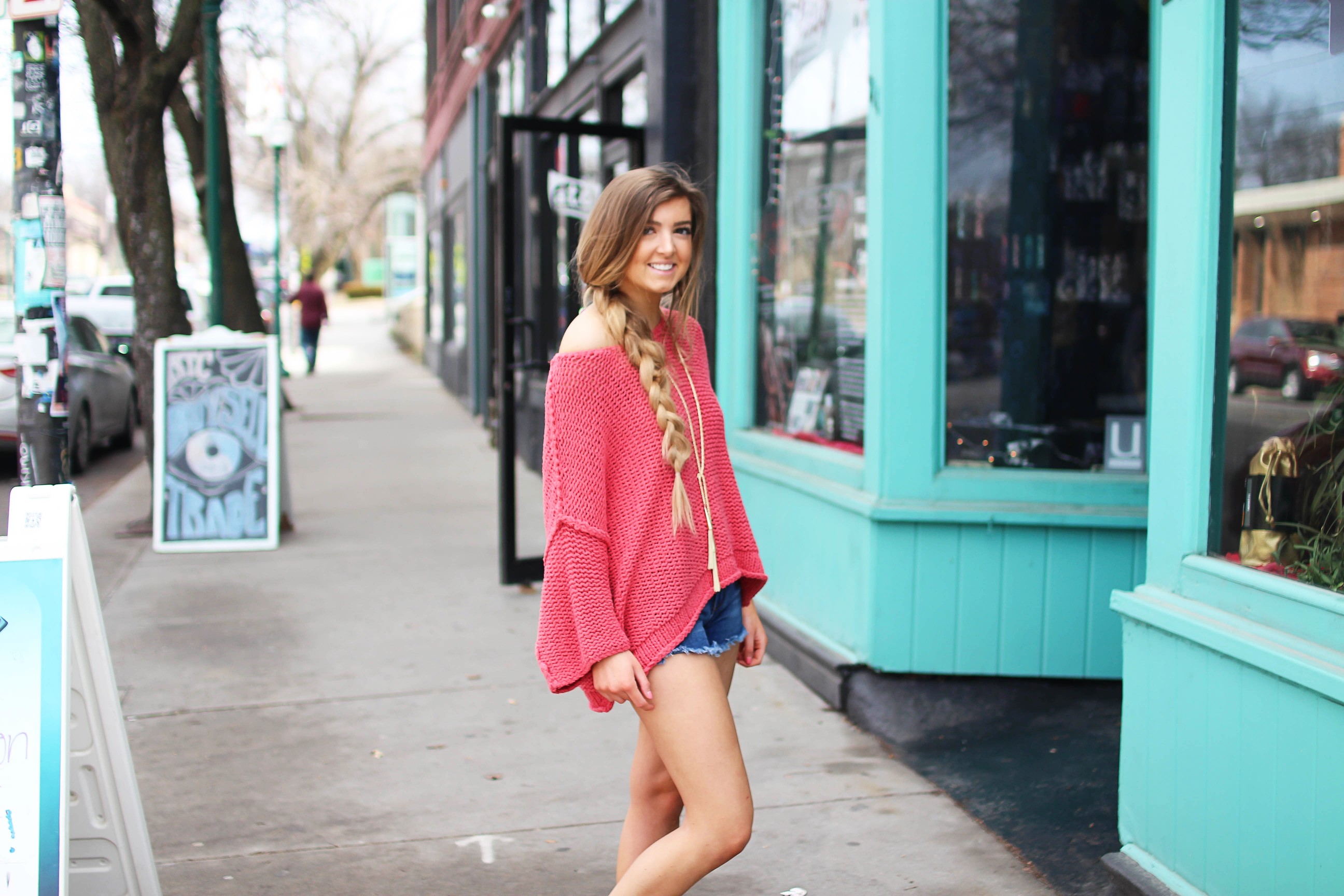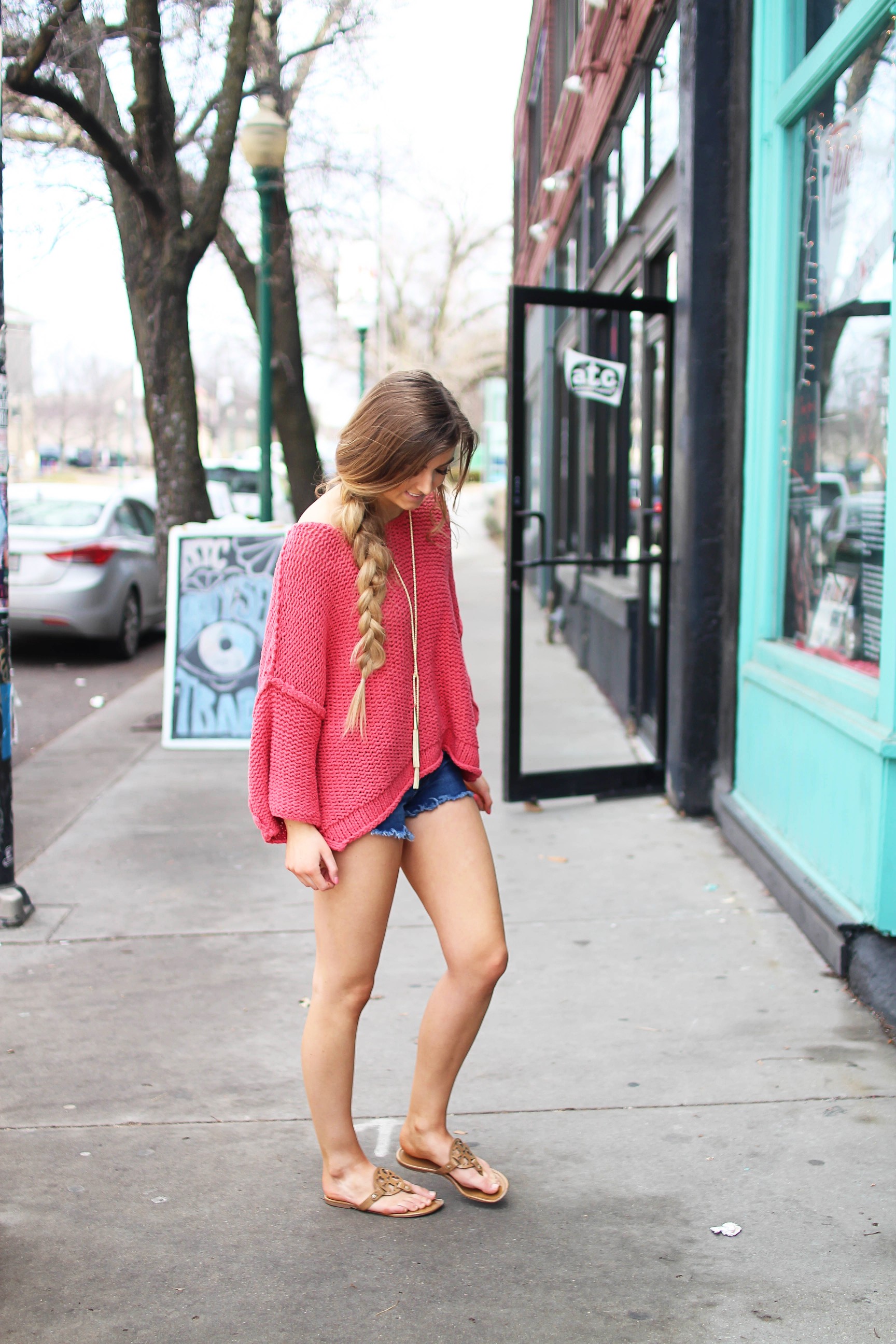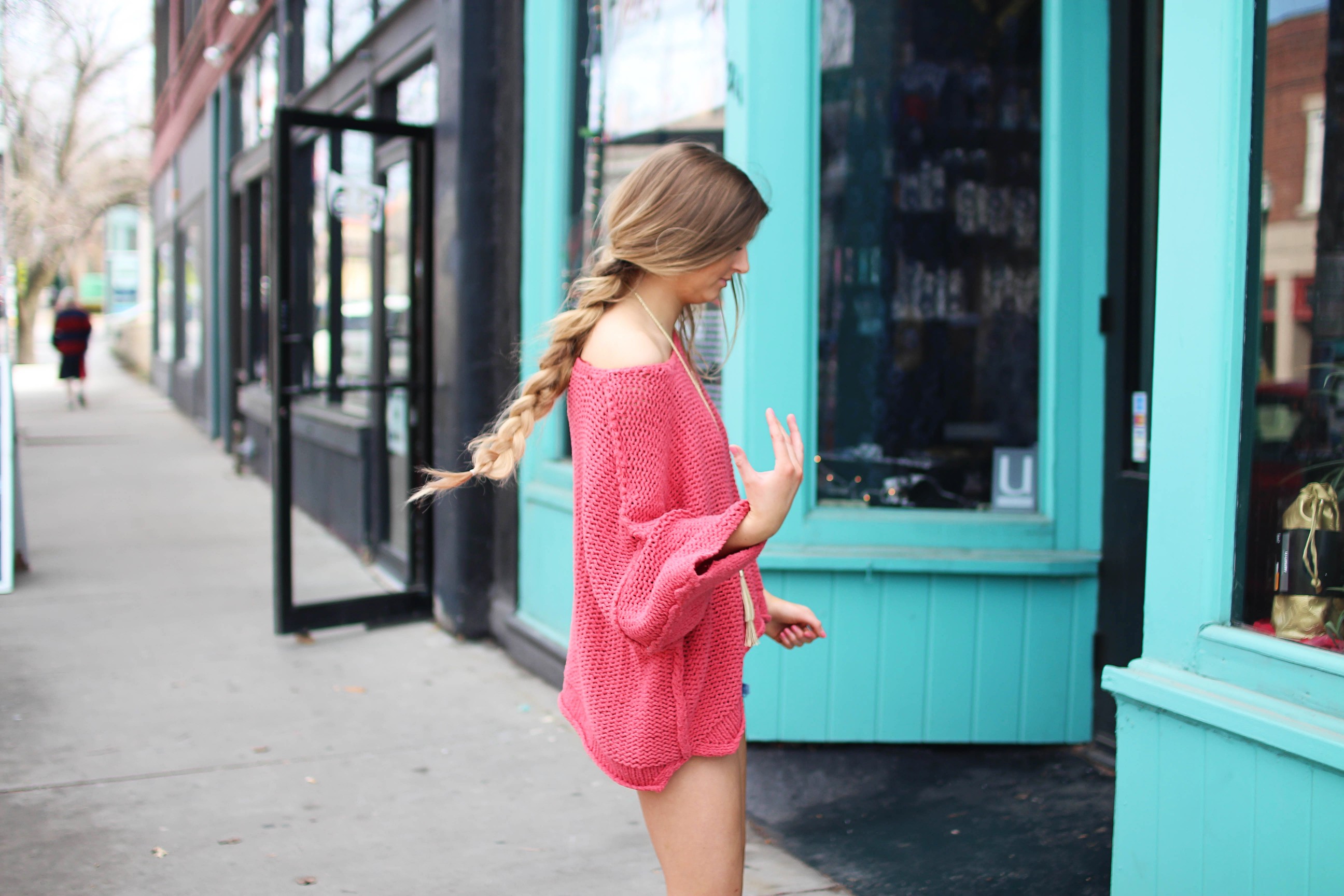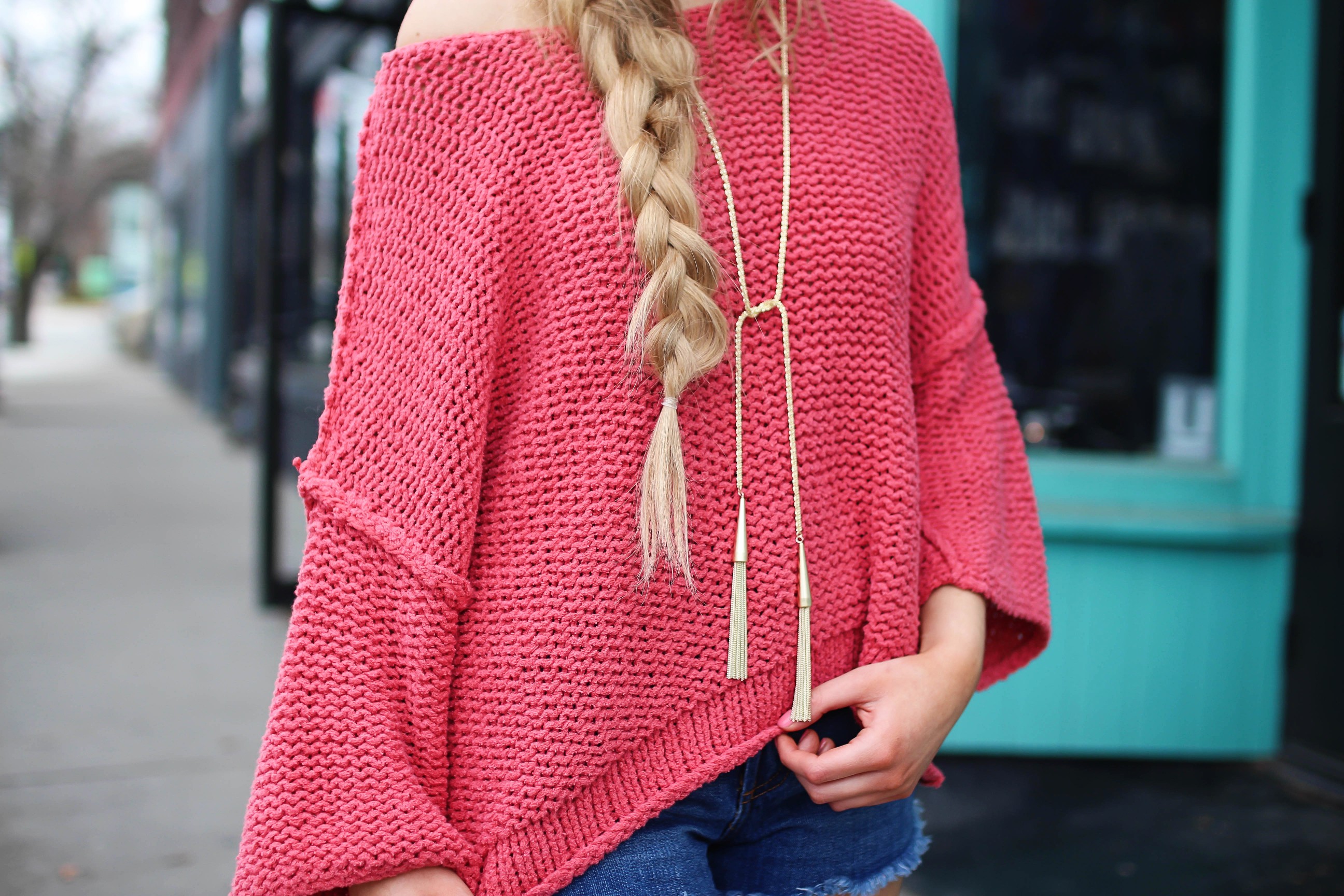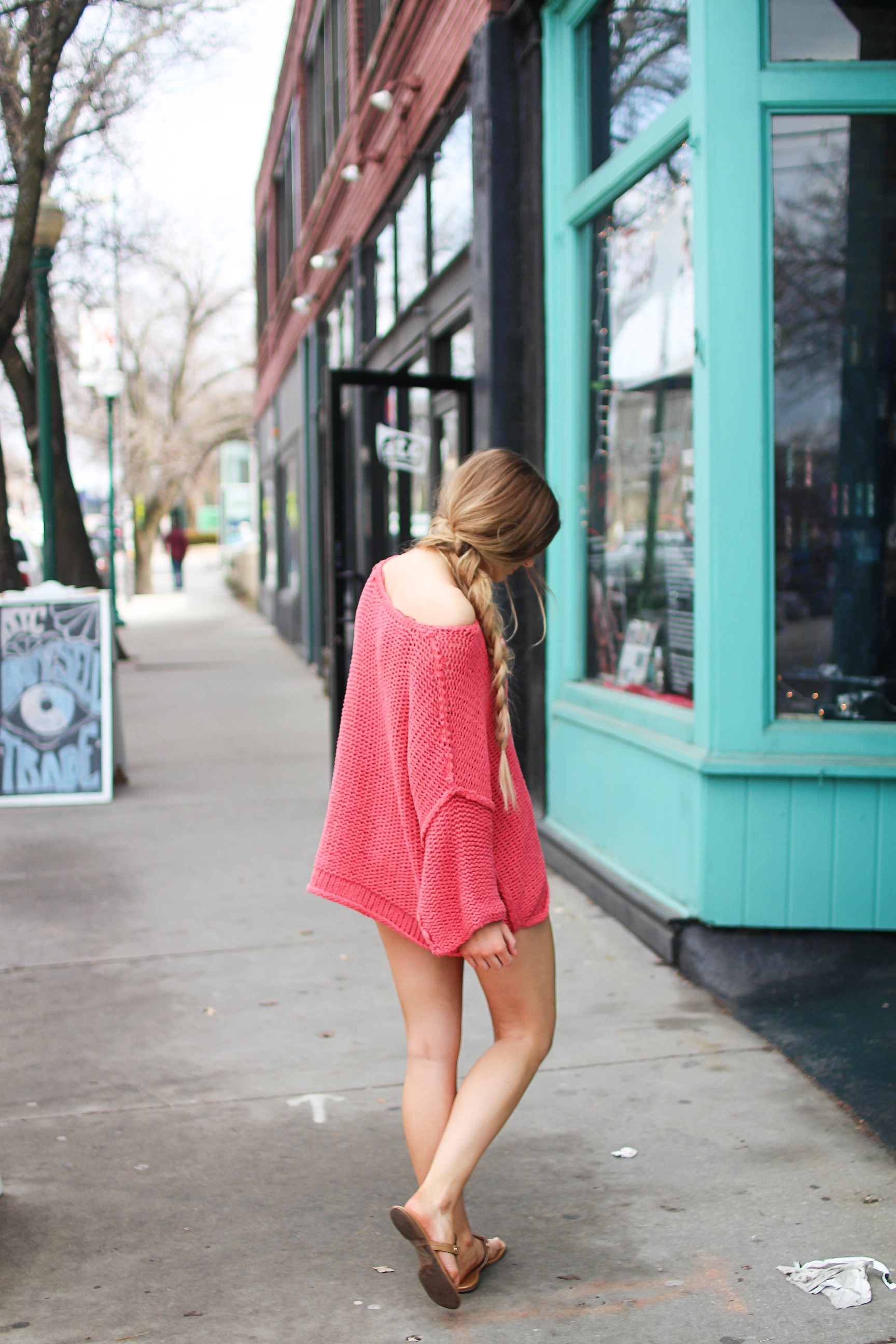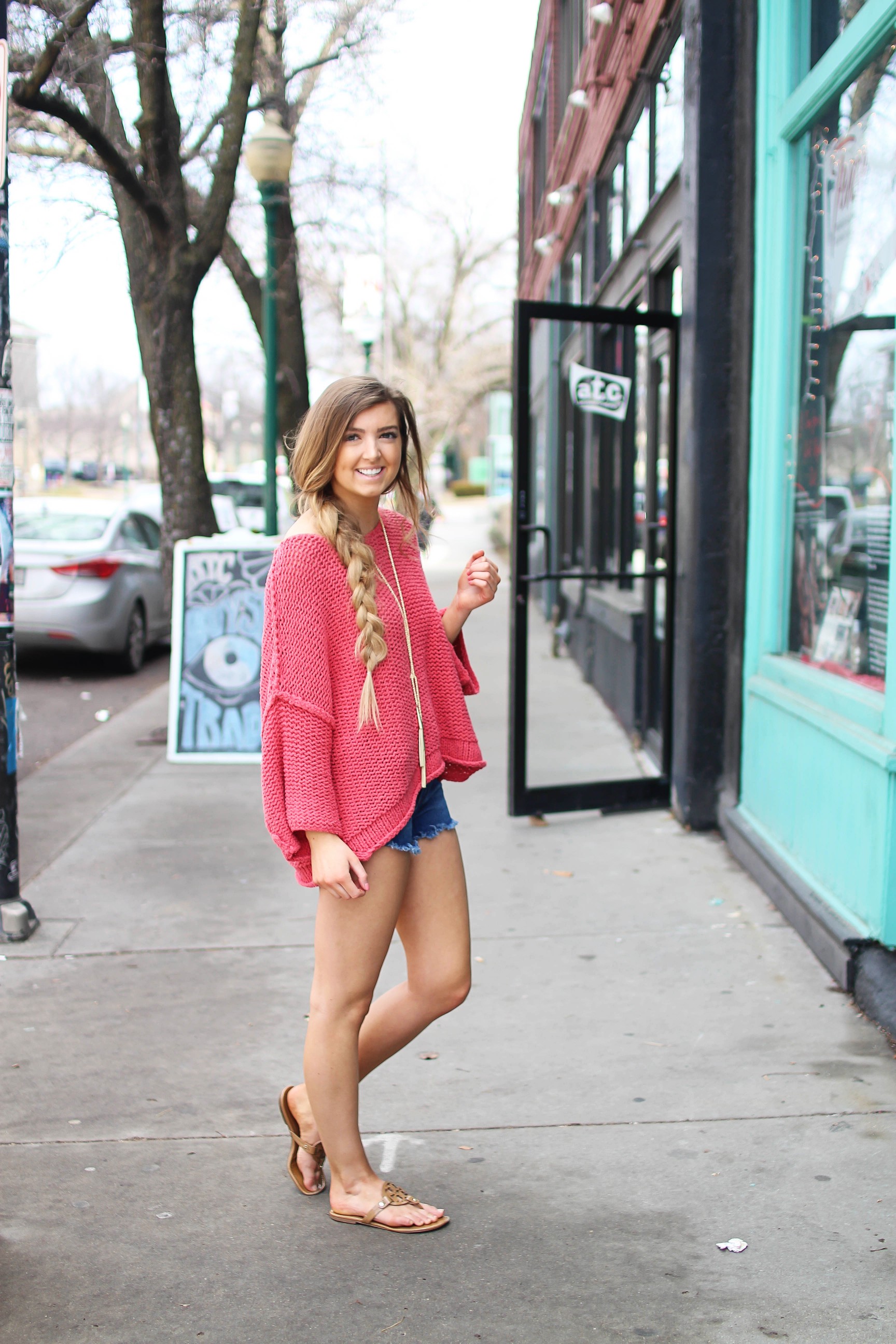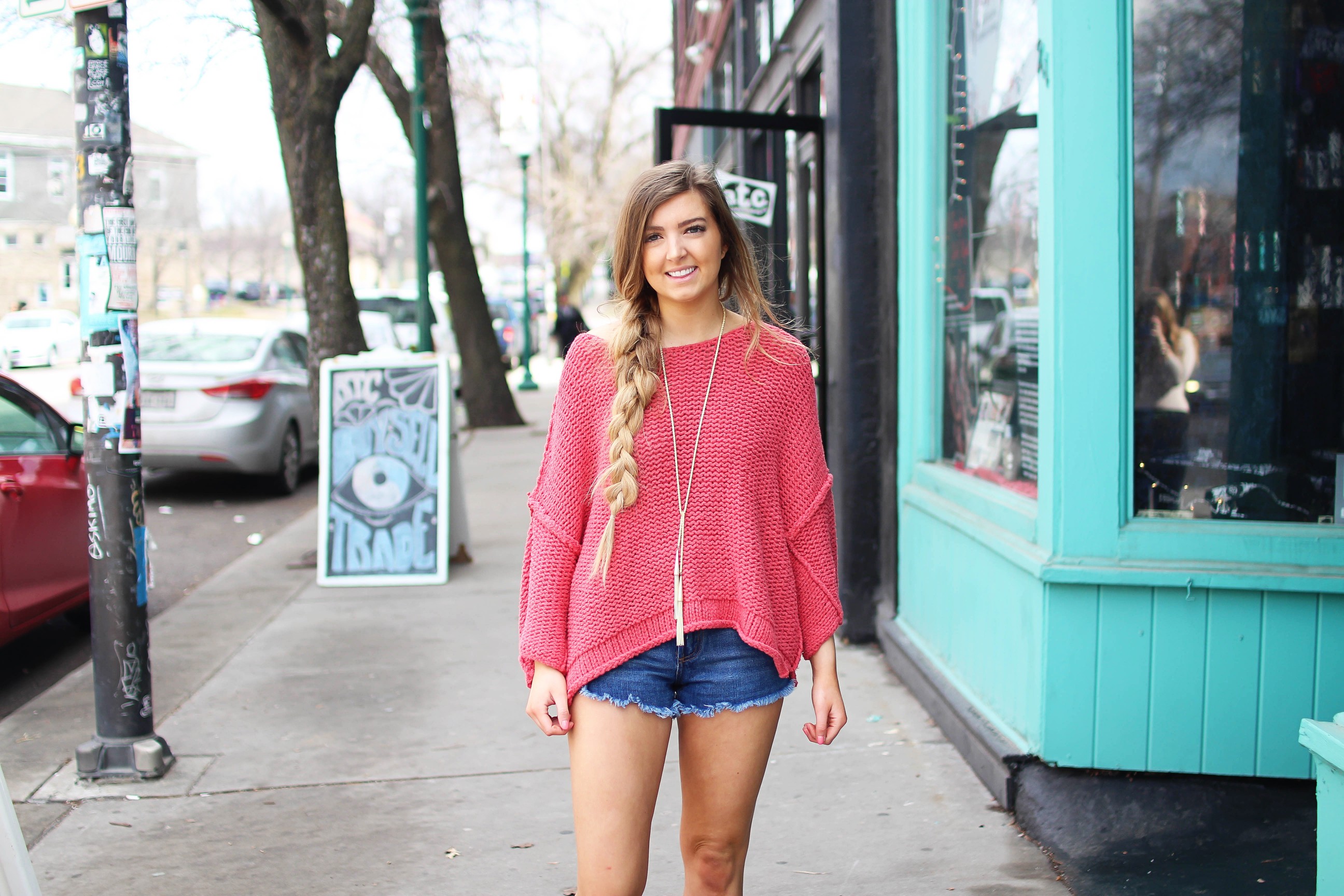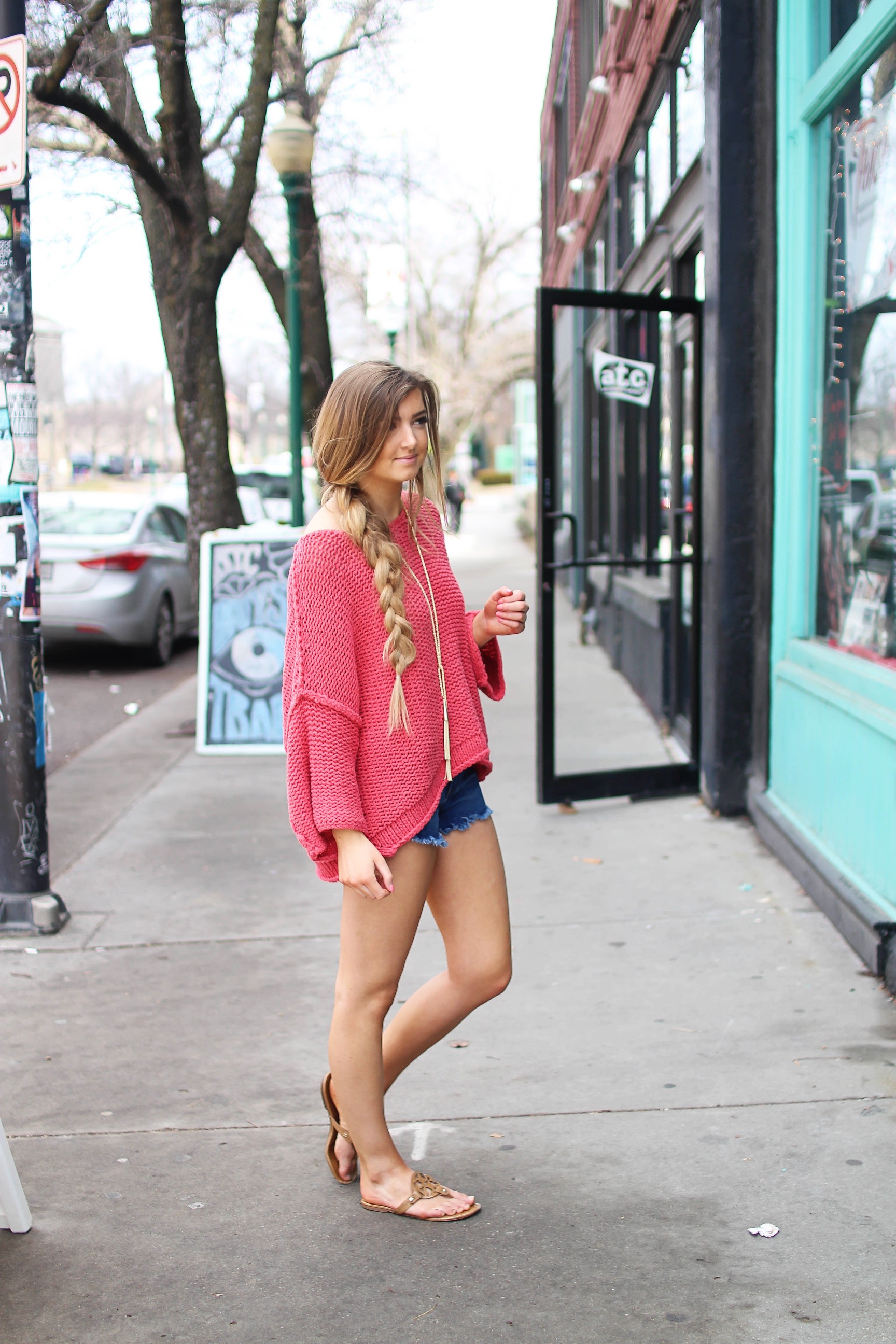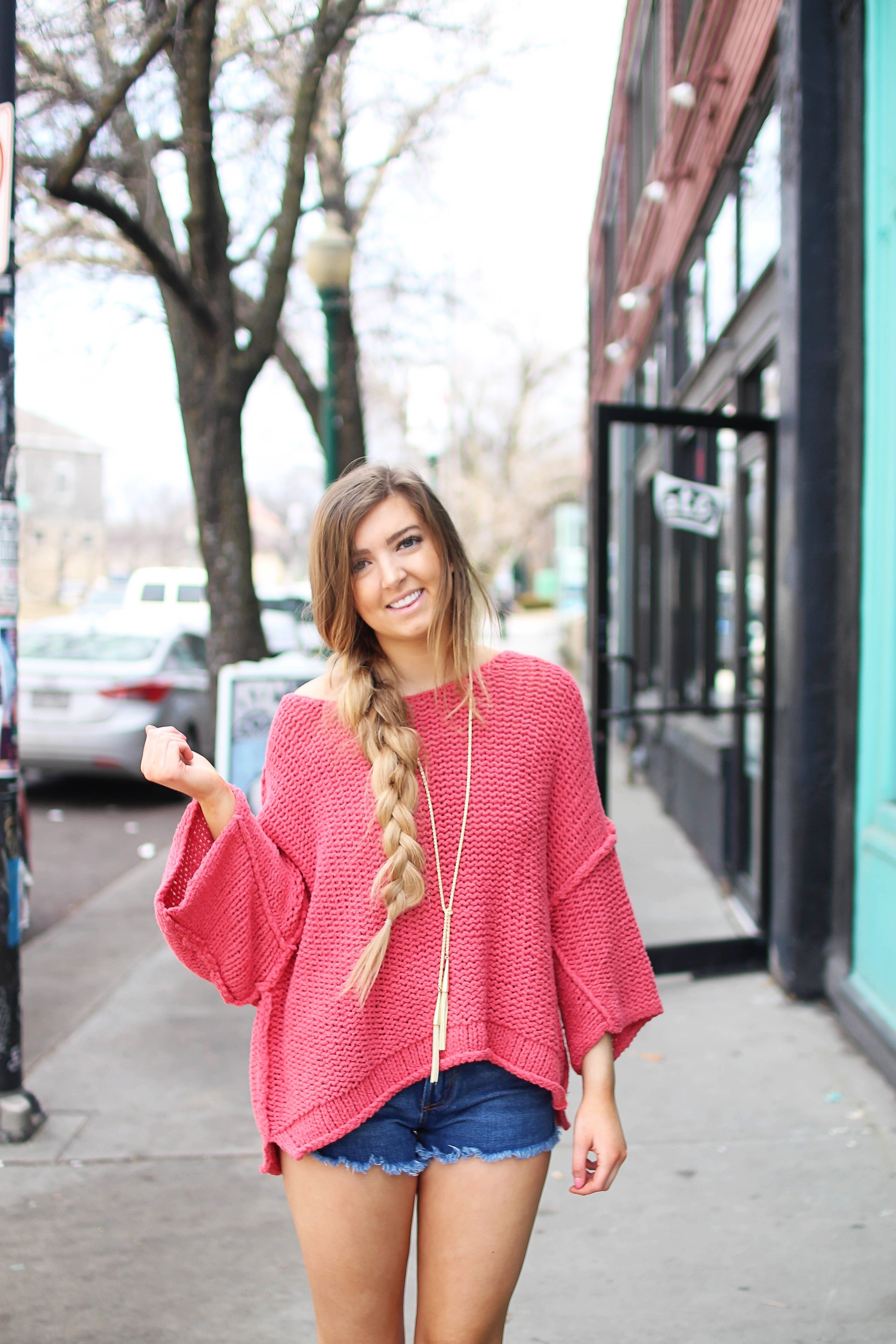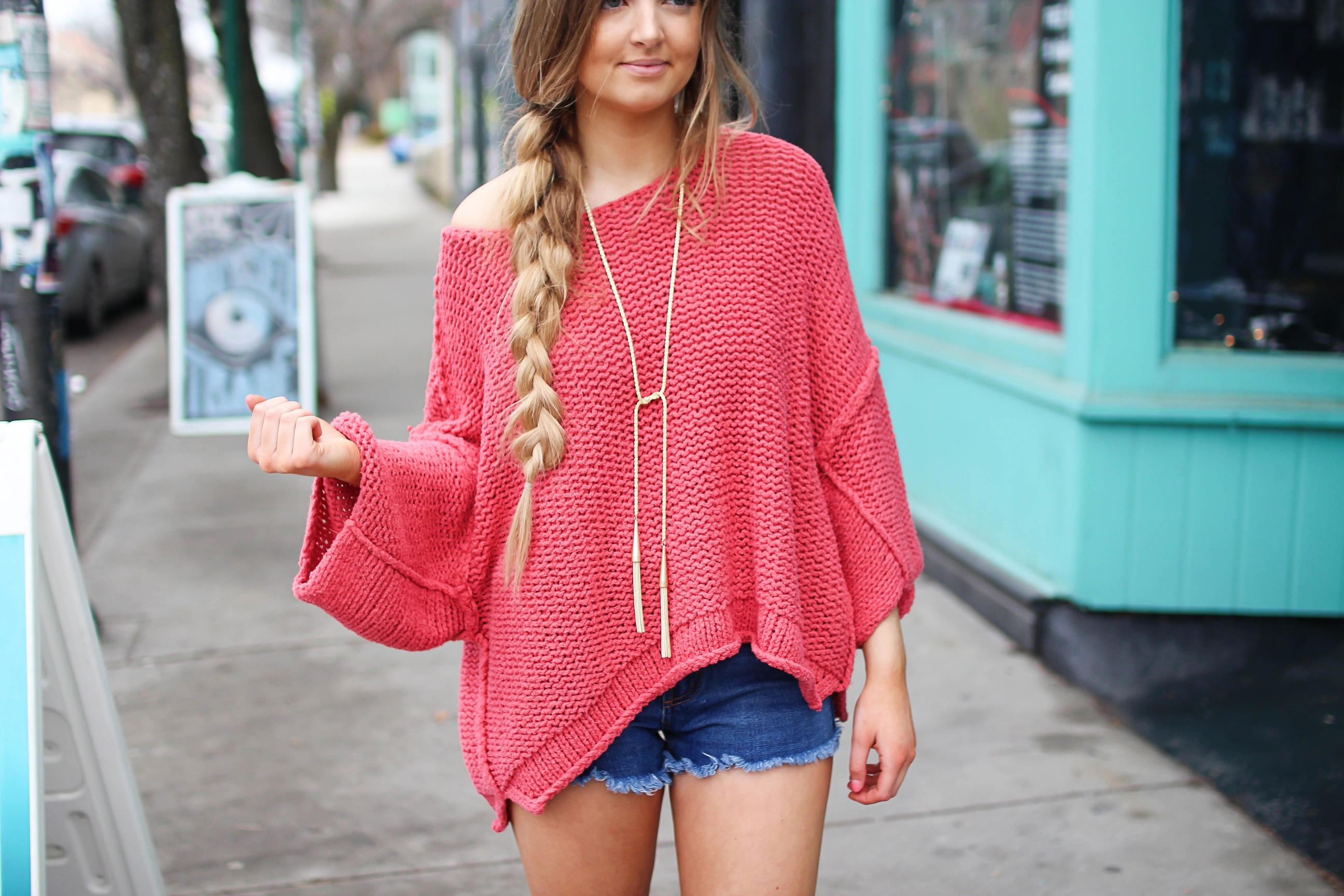 Happy Valentine's Day everyone! I hope you all have a day full of love, because that's what today is all about!
There was something about this slouchy, bright coral sweater and the turquoise store I stopped by this weekend that made me feel like I was in Cabo haha! I love bright colors, they make me feel so happy because they remind me of tropical trips! Plus it was almost 70º when I wore this on Saturday and I just felt like I was in a different world compared to the usual chilly KC weather! I have been on the hunt for the perfect slouchy shoulder sweater and I think I finally found it. This one is by Free People and it comes in four colors, I bought it in a size small so it would be oversized, but not too big (since it already runs a little large).
The coral immediately made me think of paradise when I saw it online so I decided to buy it for this spring and summer! This sweater would be perfect for a beach day on spring break or something cute just to throw on for class or errands. I paired it with my new favorite Kendra Scott necklace, which is basically one long chain that you can tie in a few different ways. Finally I finished off the look with my trusty Tory Burch Miller sandals (probably my most-worn shoes in Spring/Summer).
I though a messy side braid look would be perfect for this oversized sweater, plus I am trying my best to put less heat on my hair this year! Last year I actually did a pretty good job until the last few months where I seemed to always curl it for blog posts. If anyone has ideas of cute, no-heat hairstyles I should try let me know! I mentioned this in my last post, but I just started using a new tanning foam that (I think) I really like – I still need to use it a few more times to be sure. If you want a review I can definitely post one along with a whole tanning routine.
xoxo,
Lauren Emily Lindmark
Copyright © 2017 dailydoseofcharm.com