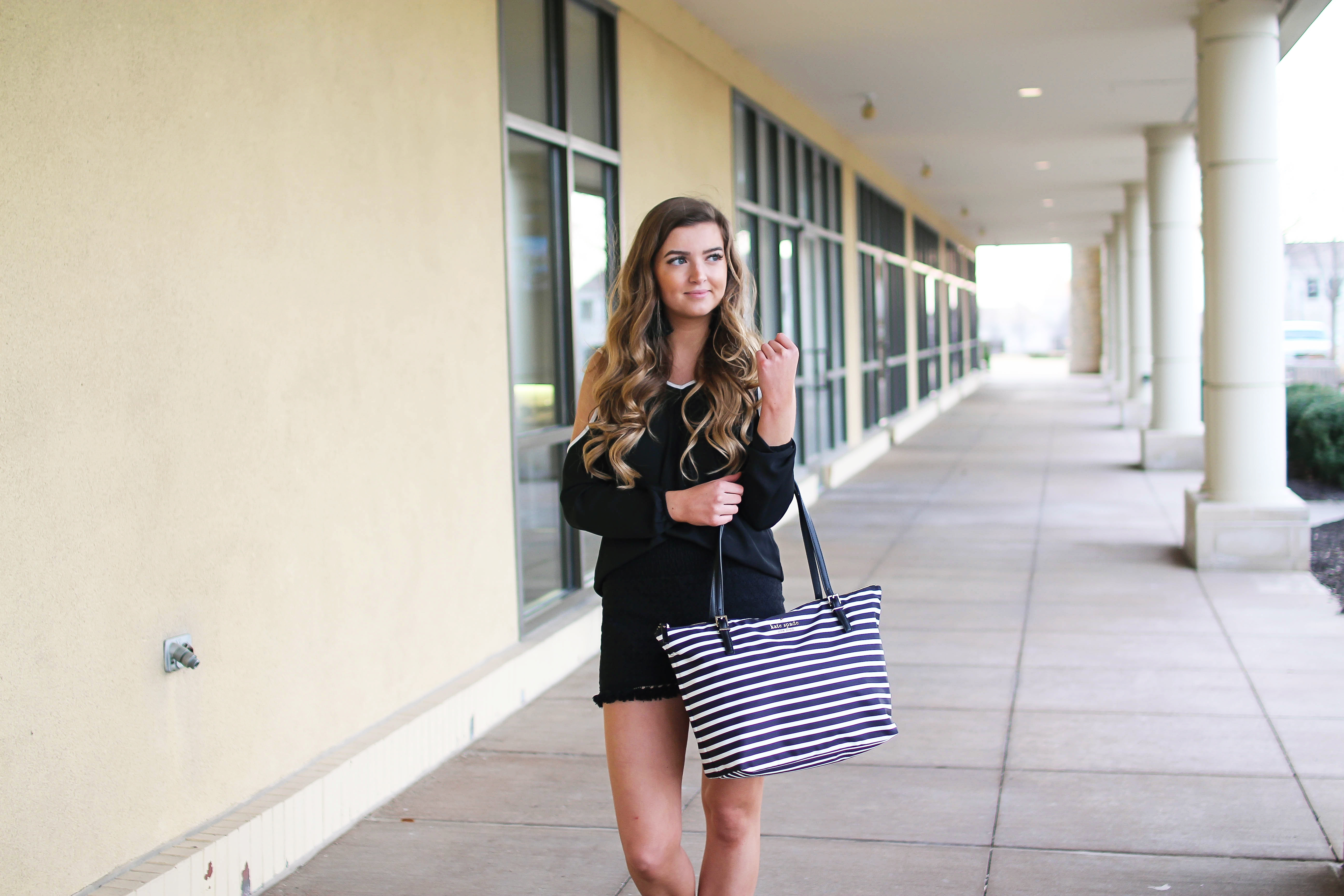 Making a Statement in Black | OOTD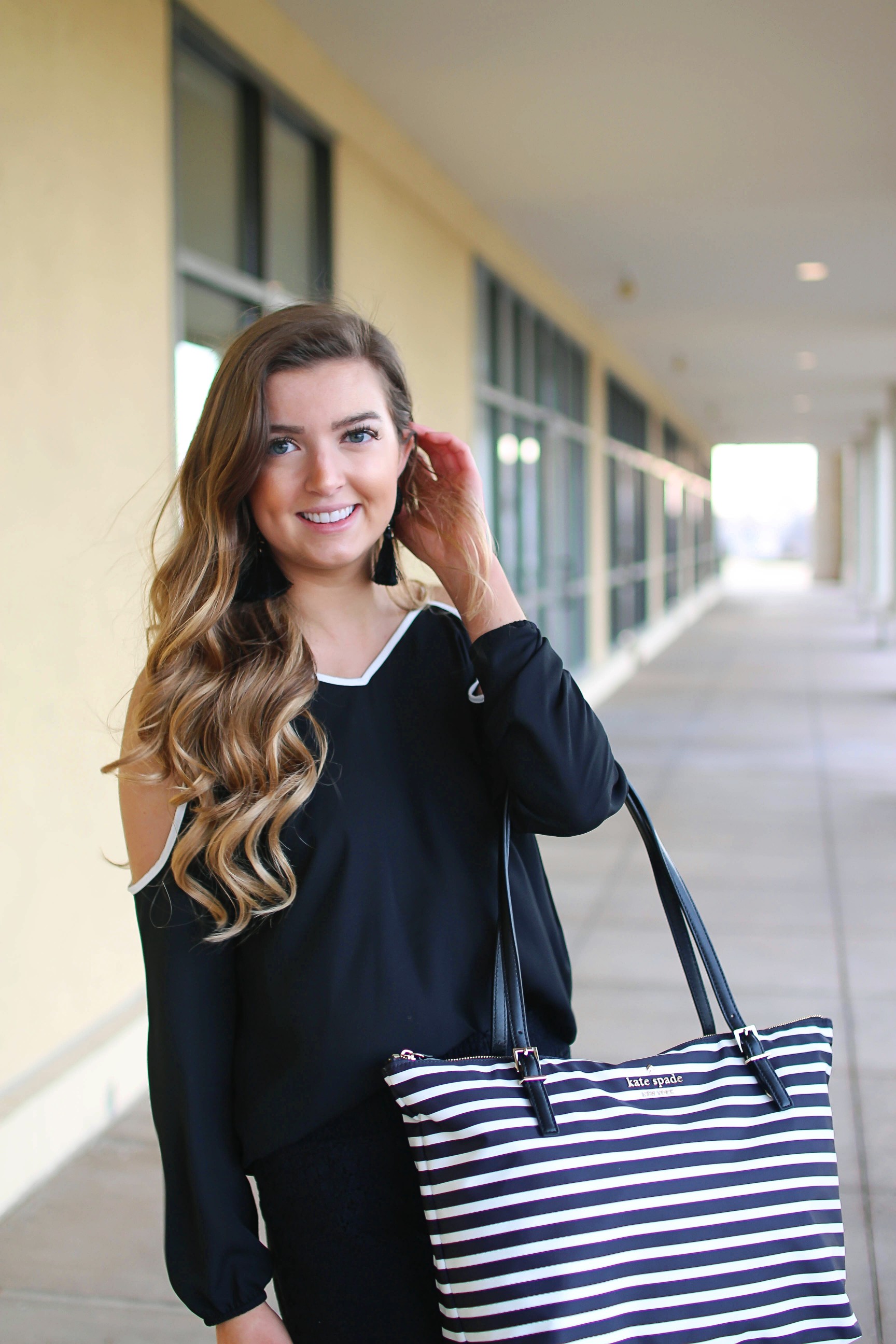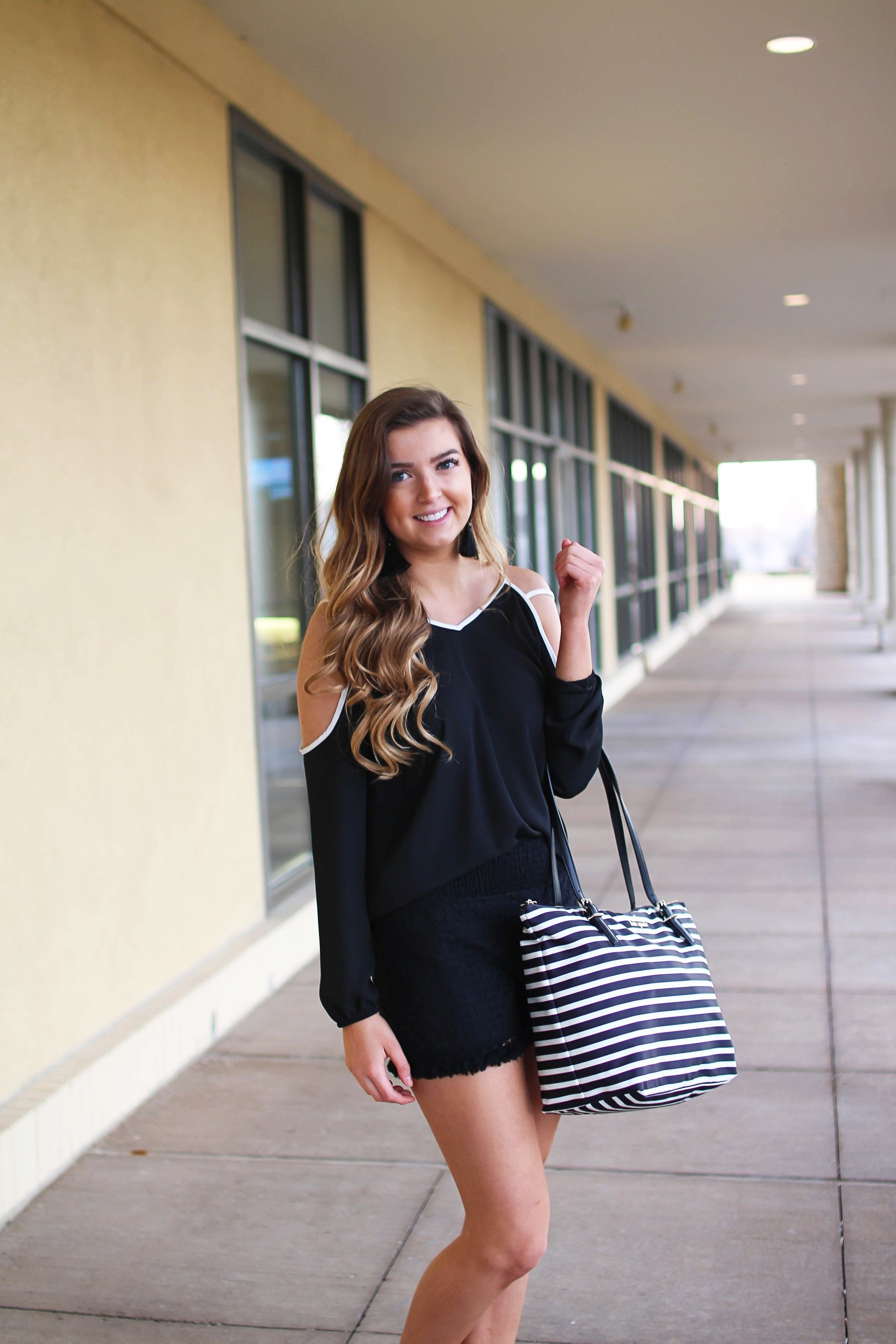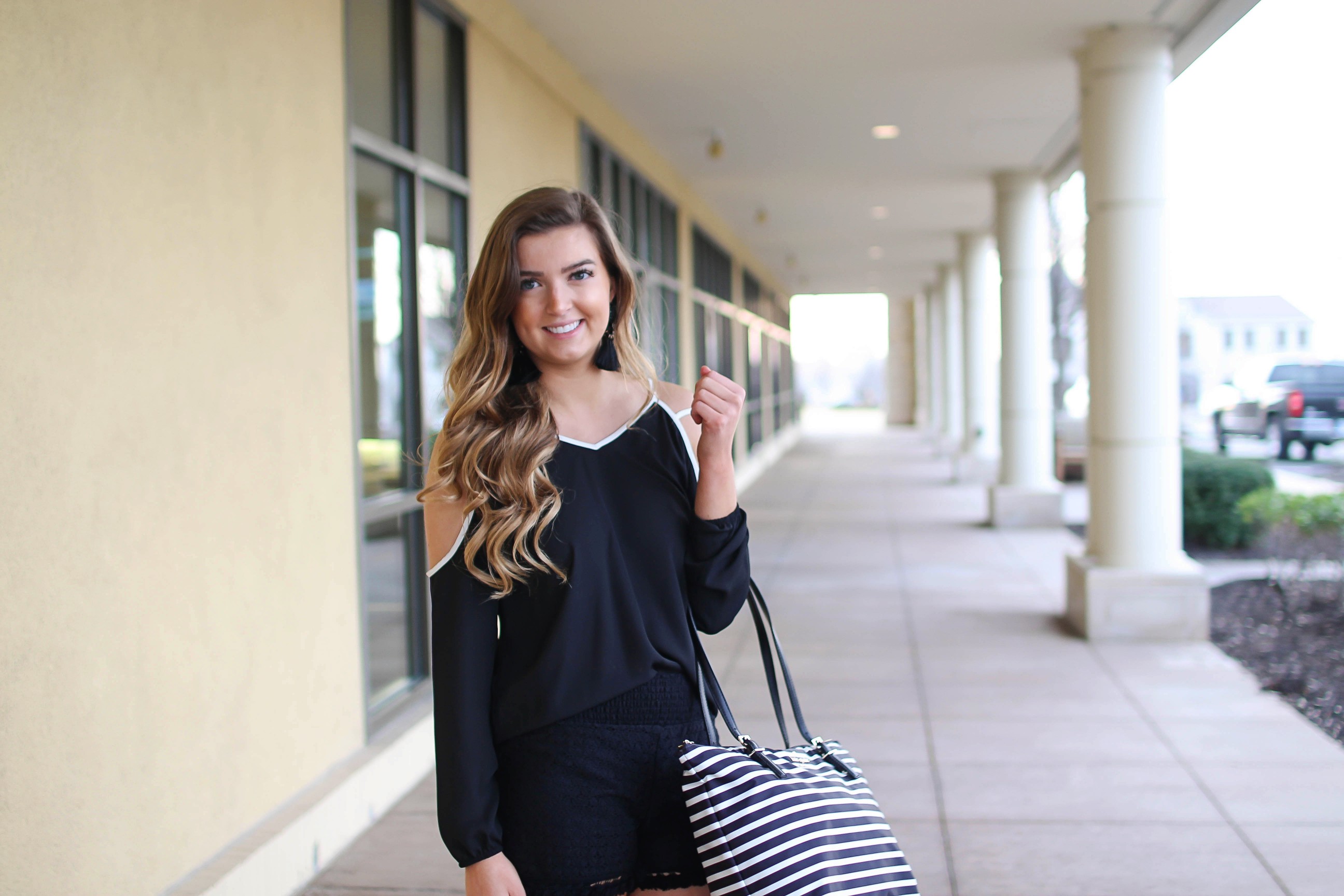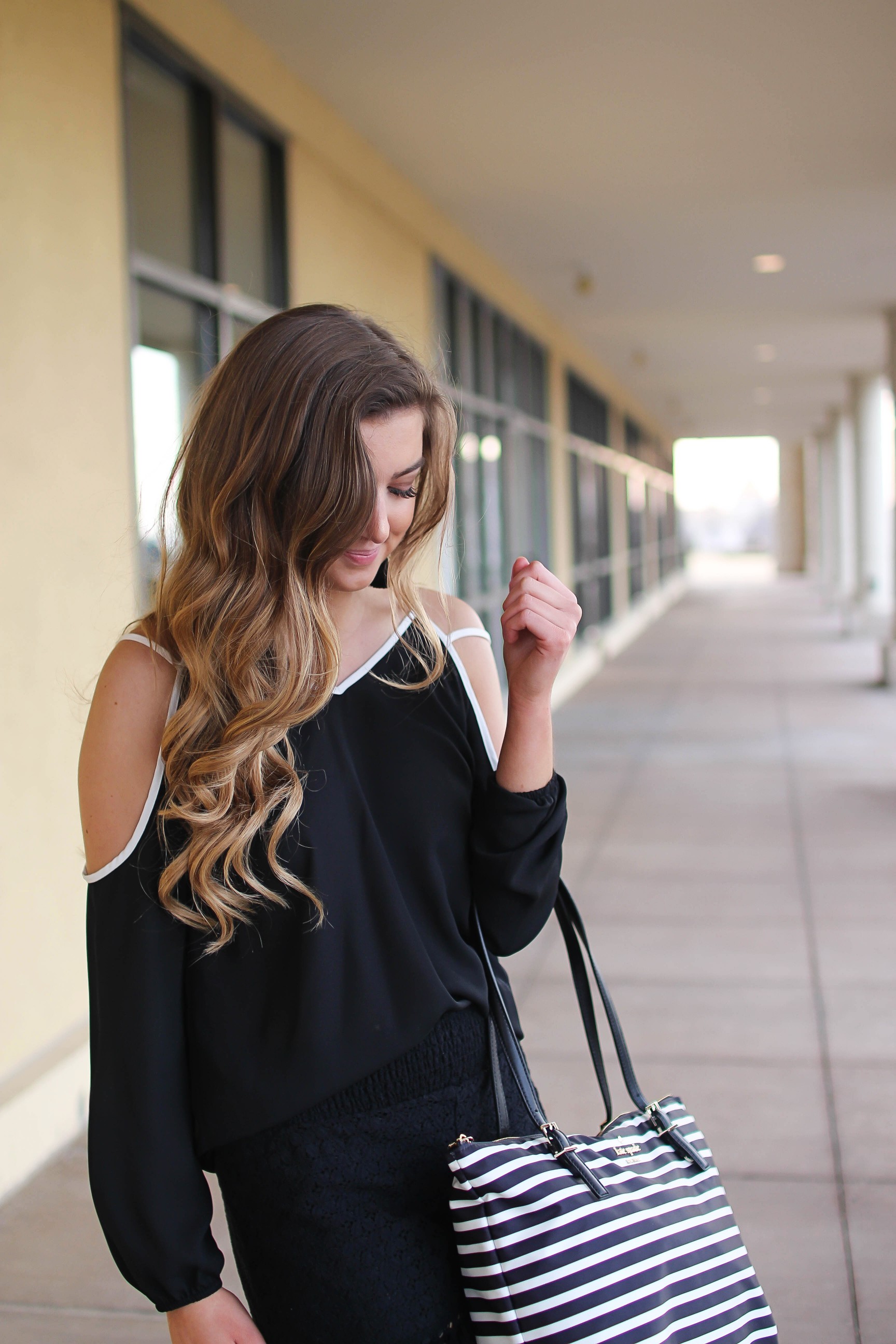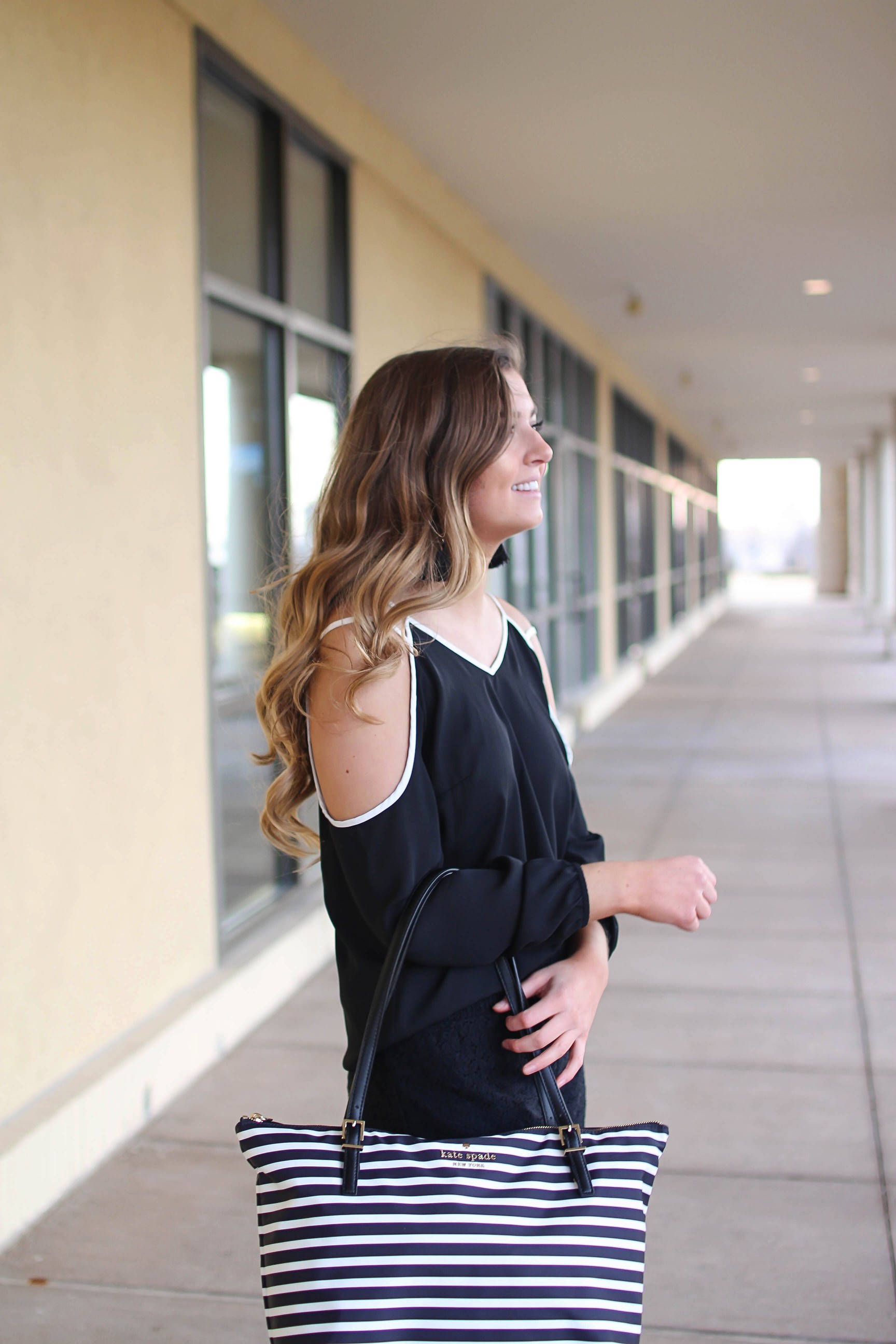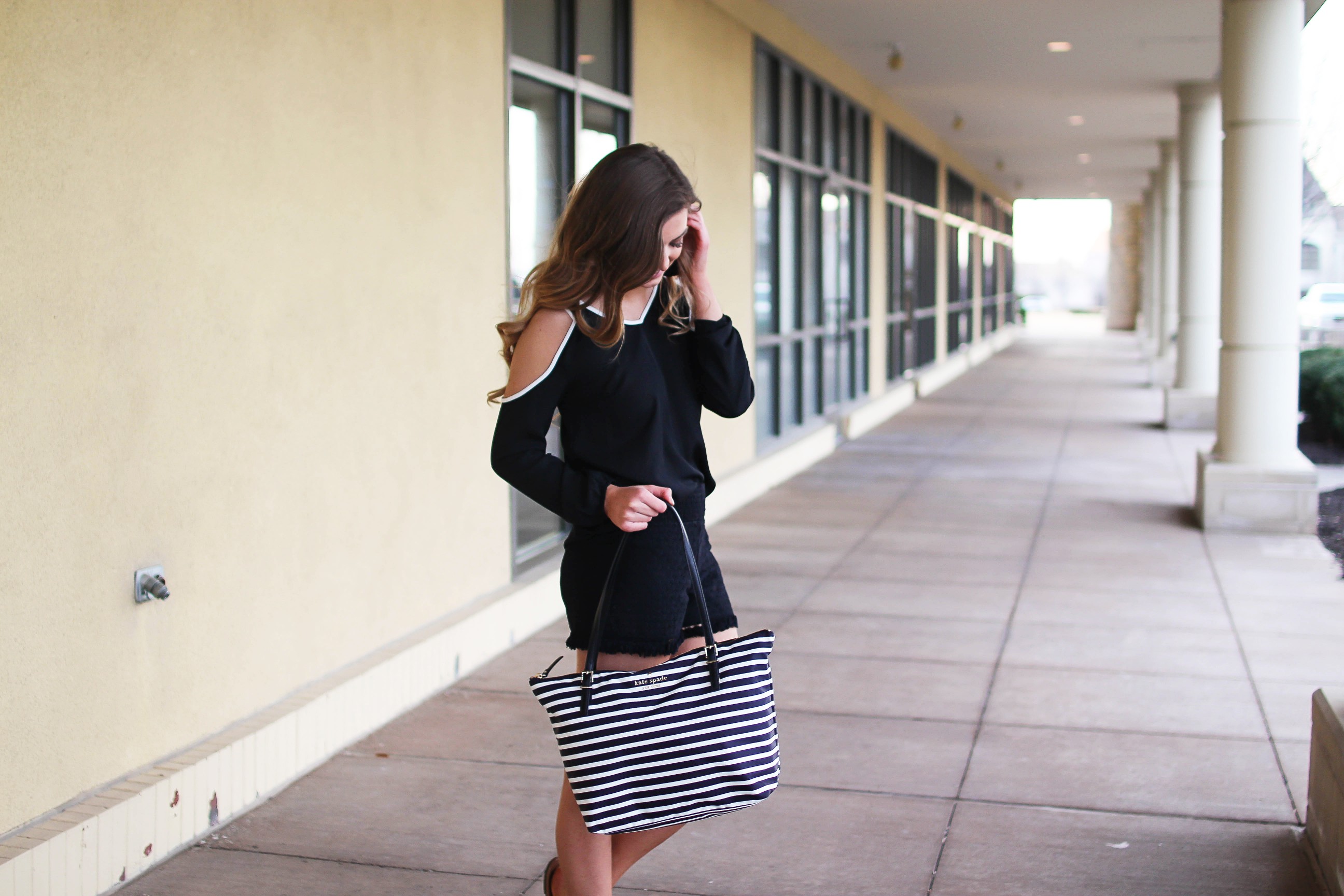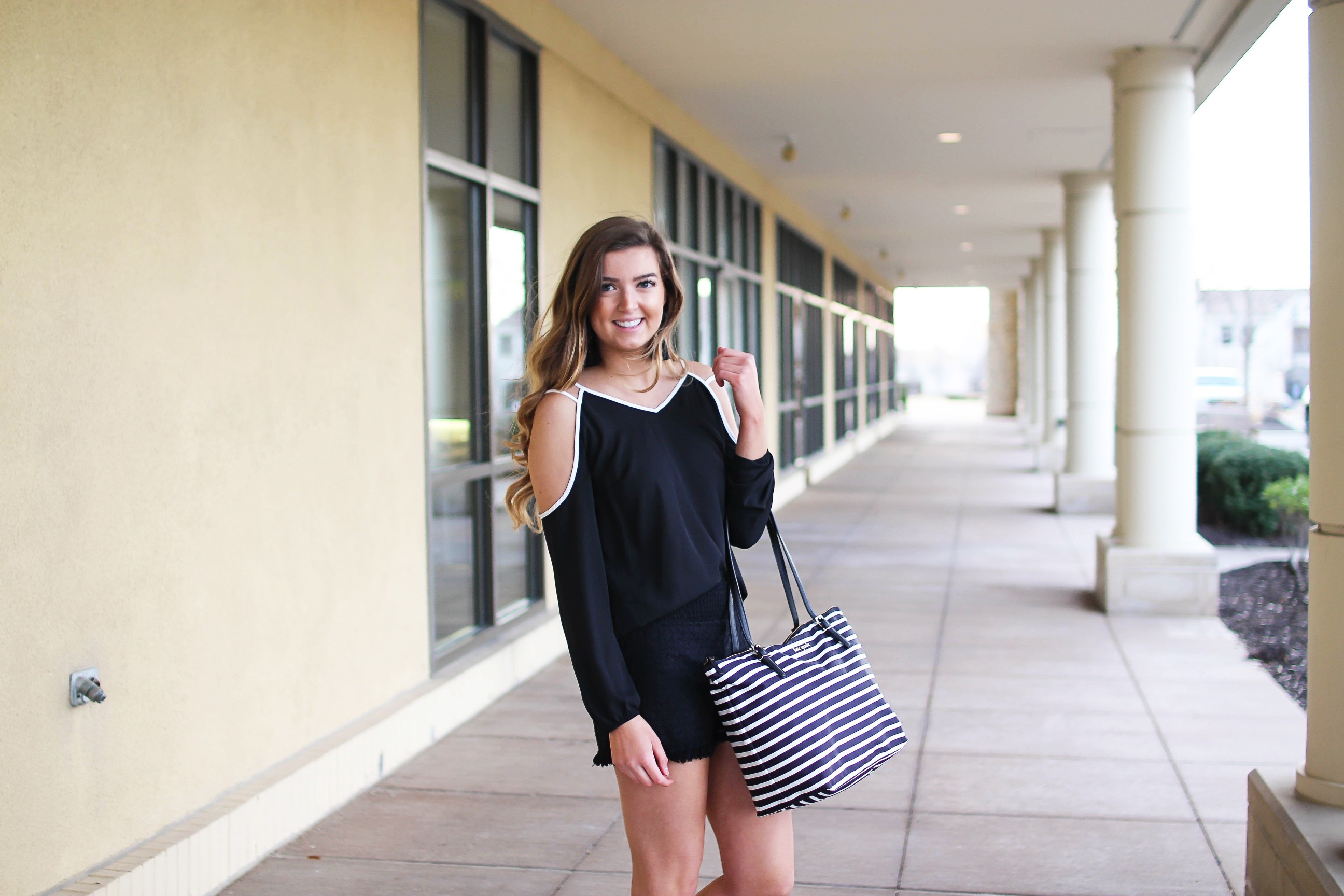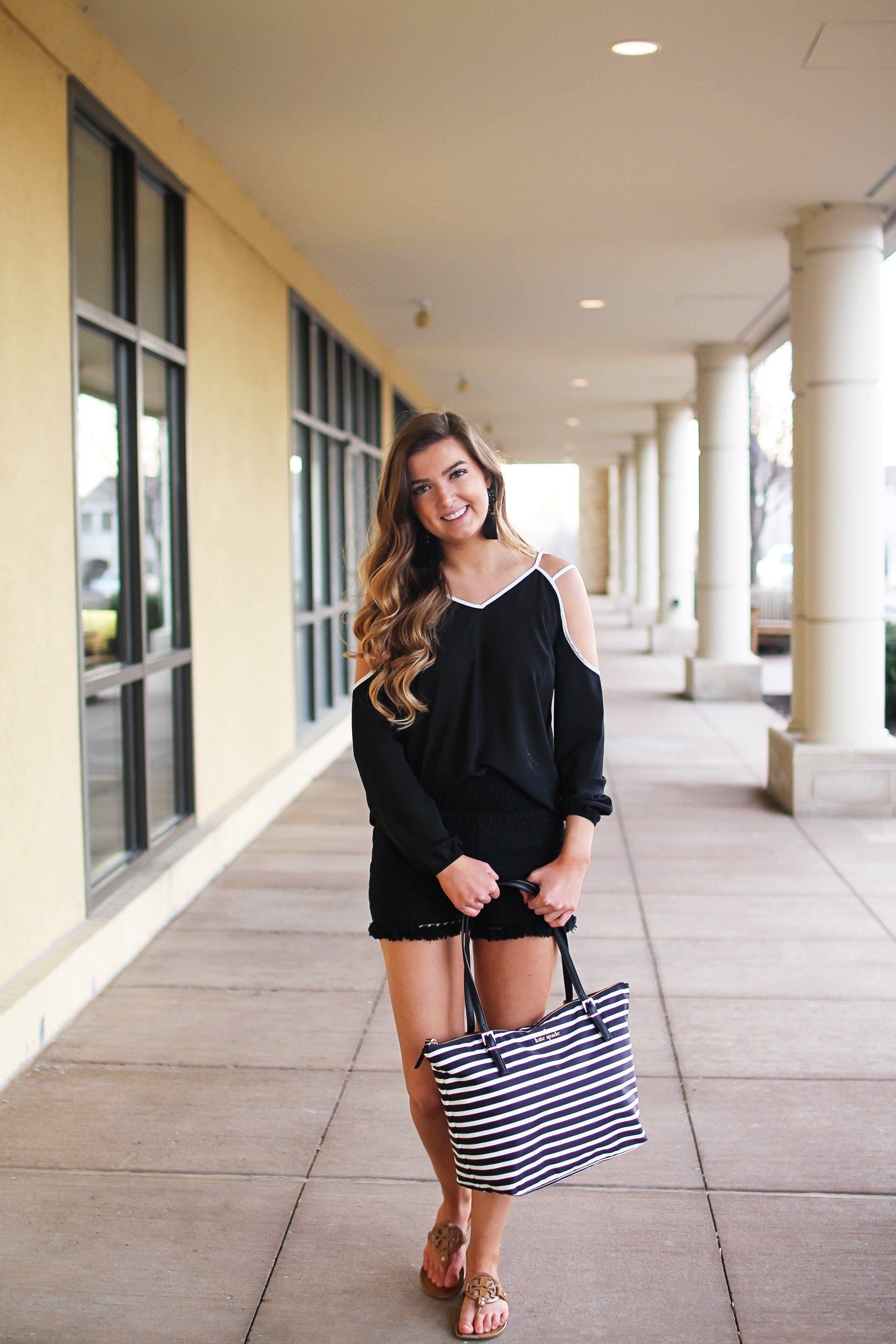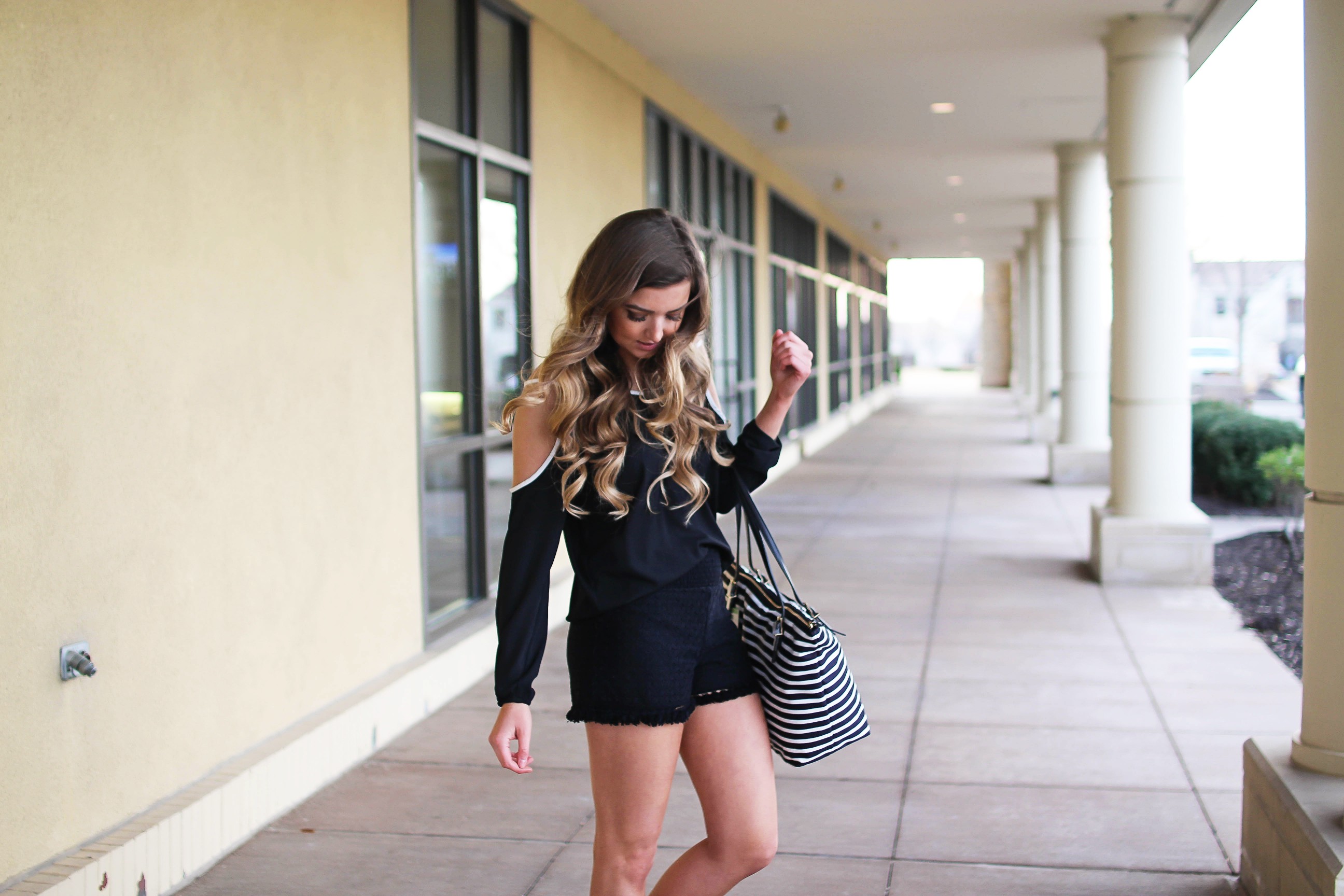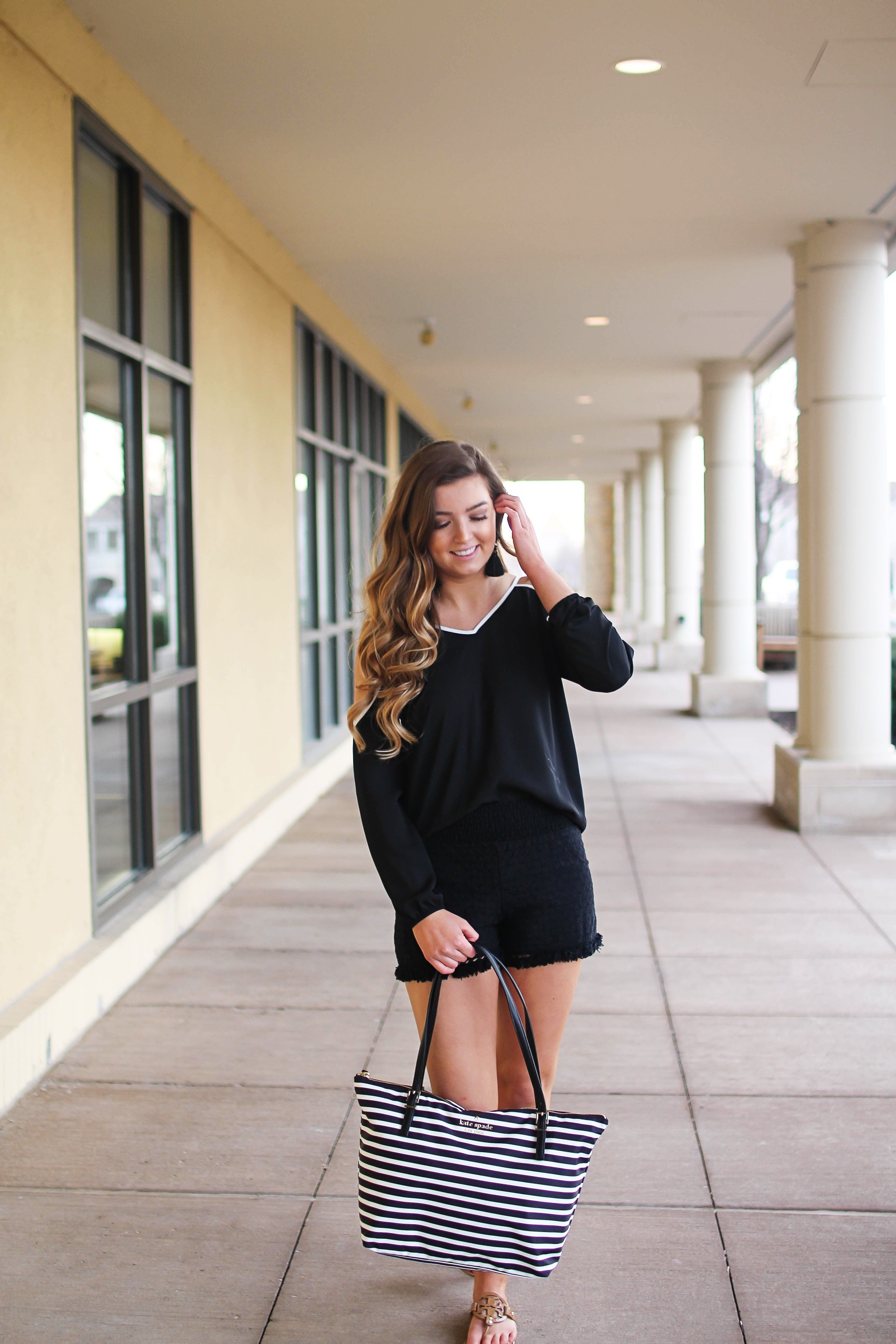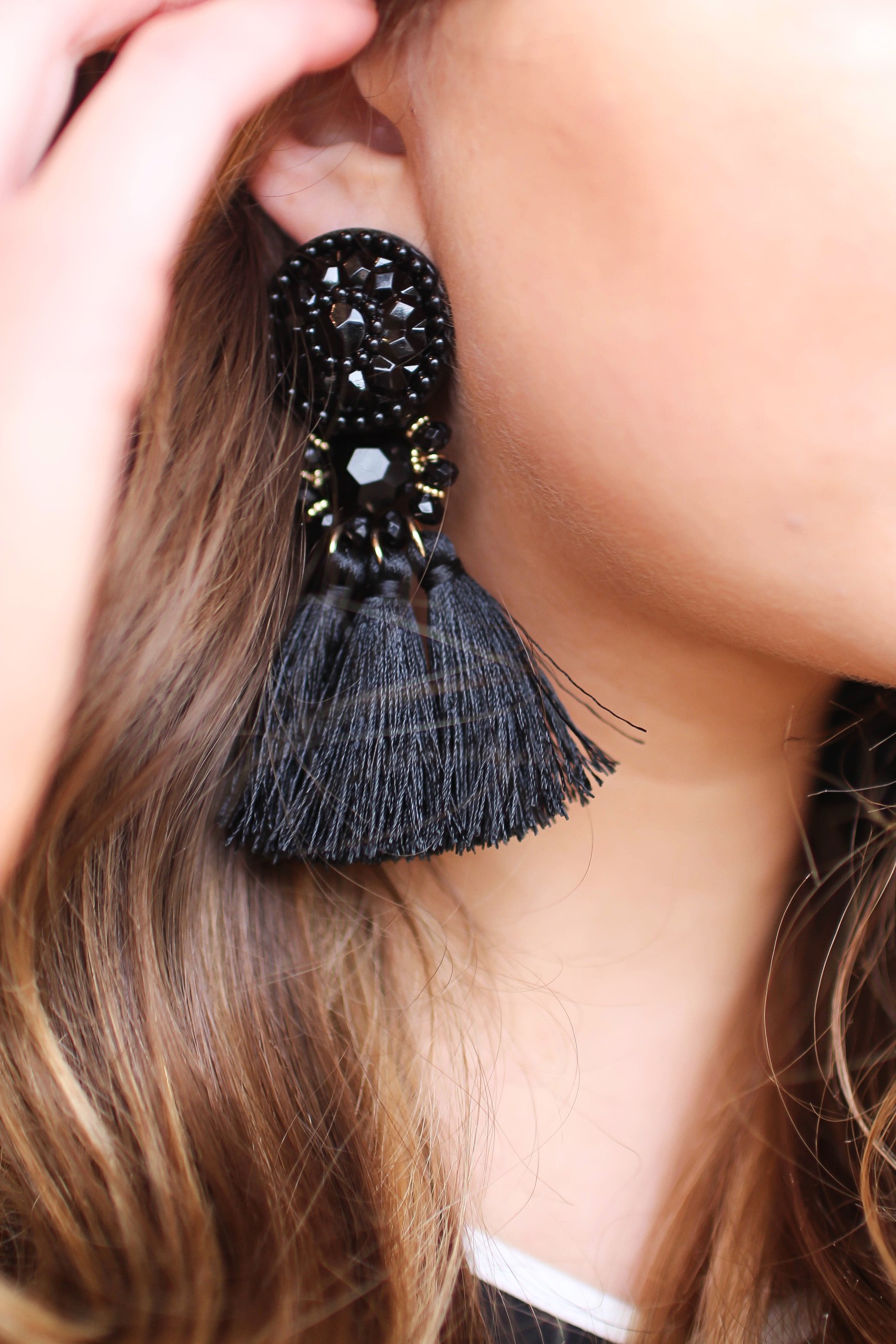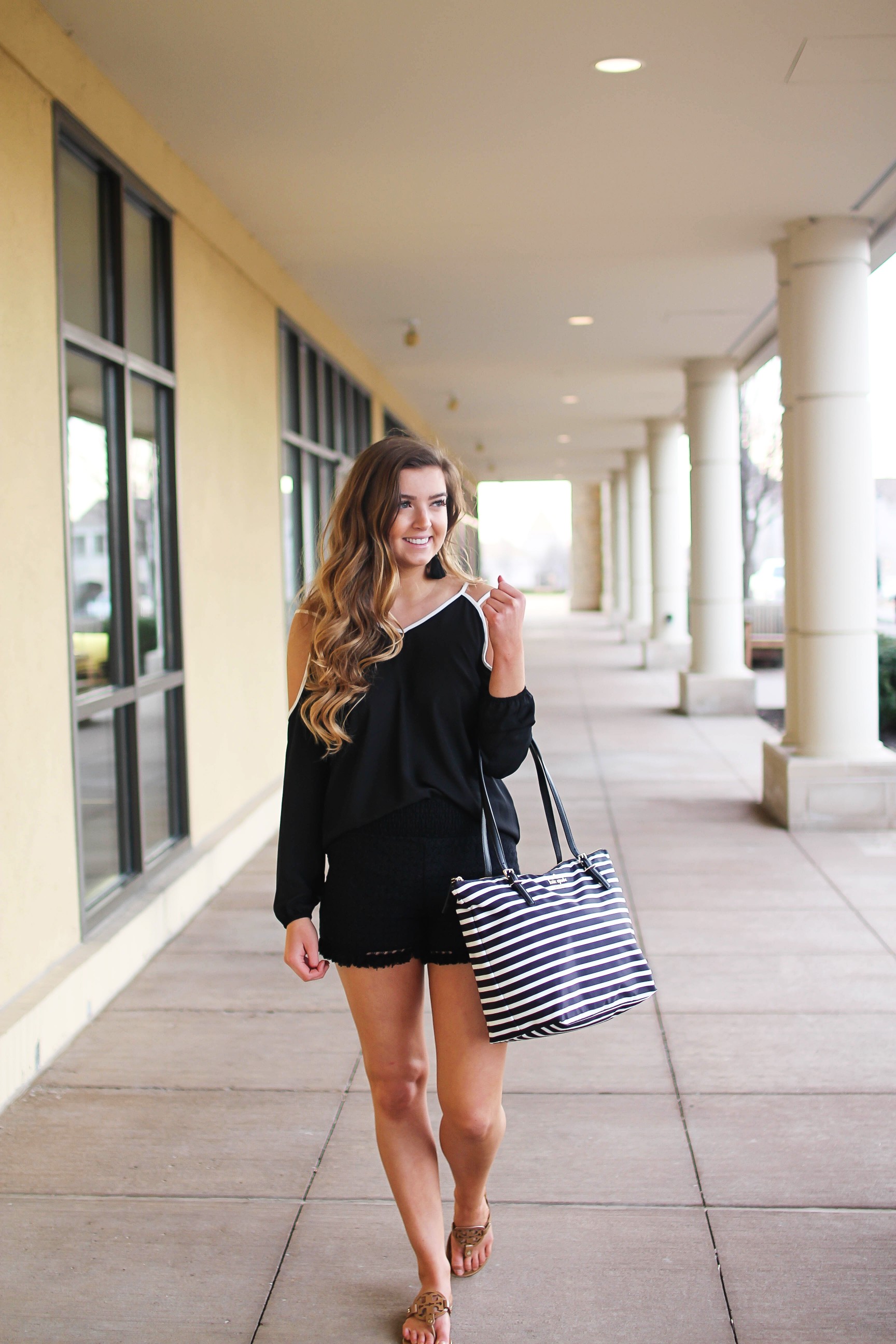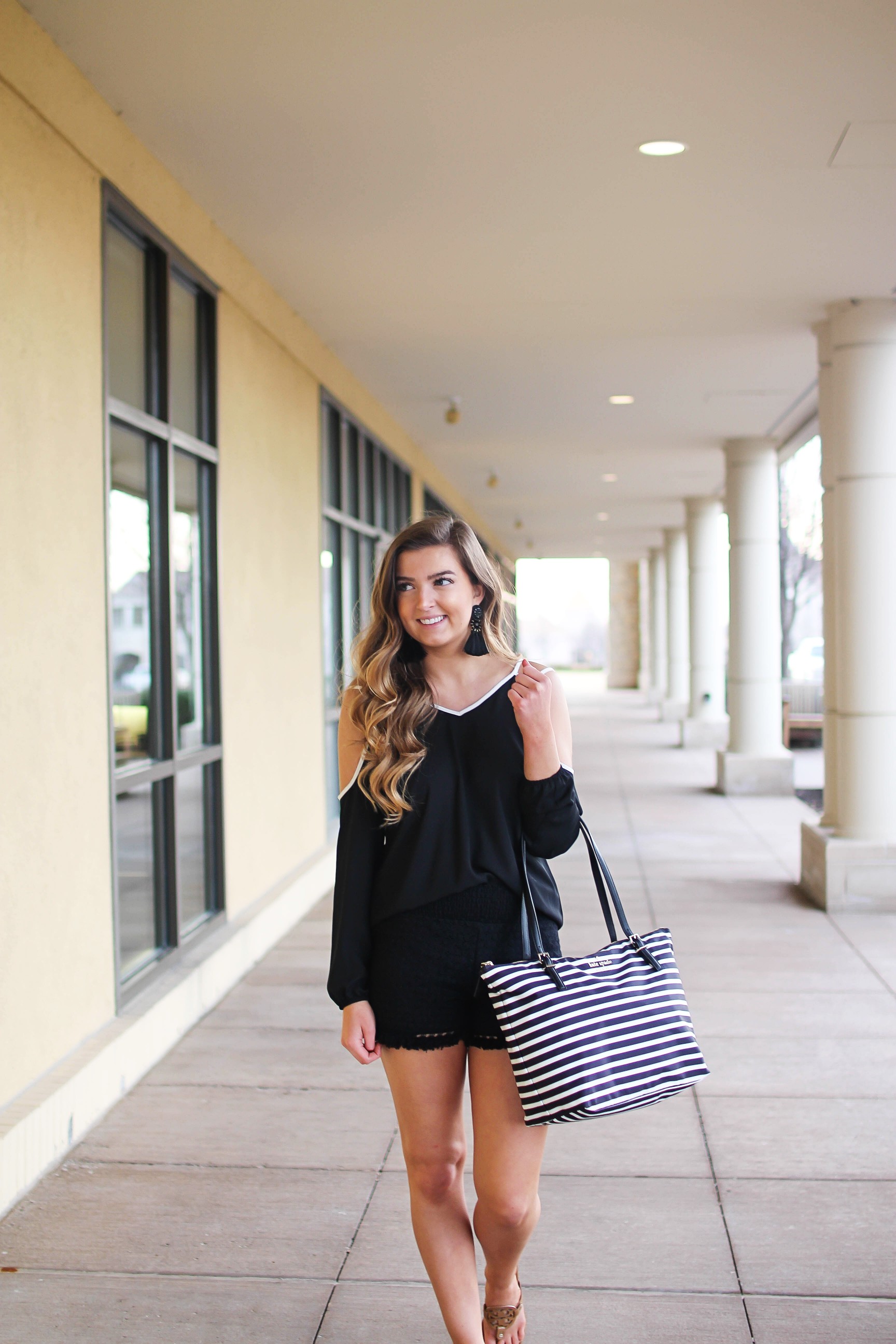 How cute is this top?! I love how unique the white trim around the neck is and I am a sucker for any cold shoulder look! I decided to pair this top with black shorts and I like how it almost looks like a romper that way! You can never go wrong with an all black outfit. To accessorize, I wore my new FAVORITE earrings! I bought these the other day at H&M for only $13 which makes them even better than they already are! I also grabbed my striped Kate Spade bag to finish off the look! This bag is cute, but when it isn't full it sort of looks baggy (like a longchamp) so that's something to think about.
I usually like to make my posts a little longer, but I am actually writing this on February 14th (yesterday) and my boyfriend and I are about to go celebrate Valentine's Day so I am going to stop here! When you're reading this I will be heading to Scottsdale, AZ and I am so excited to shoot some fun posts and vlogs!
xoxo,
Lauren Emily Lindmark
Copyright © 2017 dailydoseofcharm.com