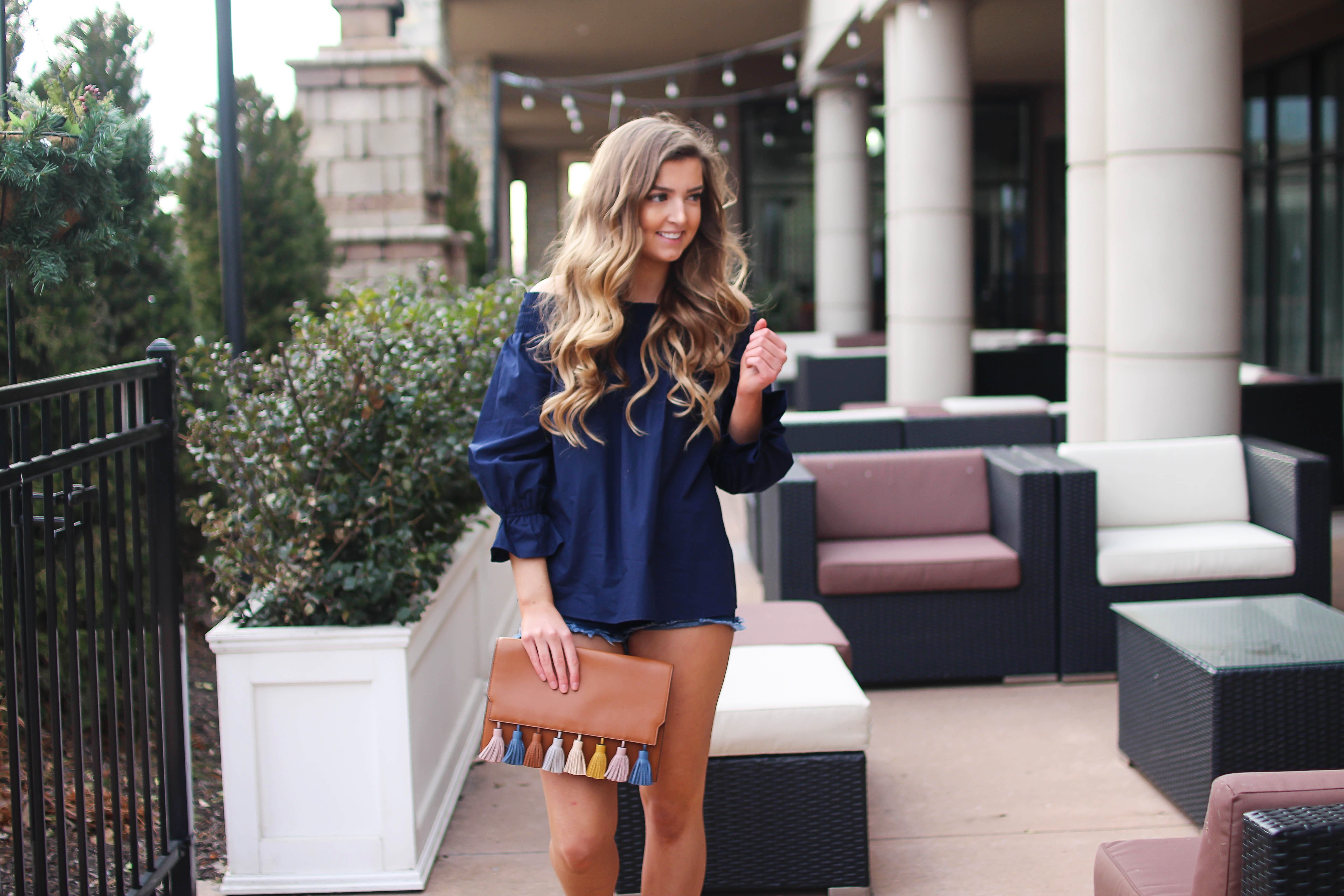 Off the Shoulder & Tassels | OOTD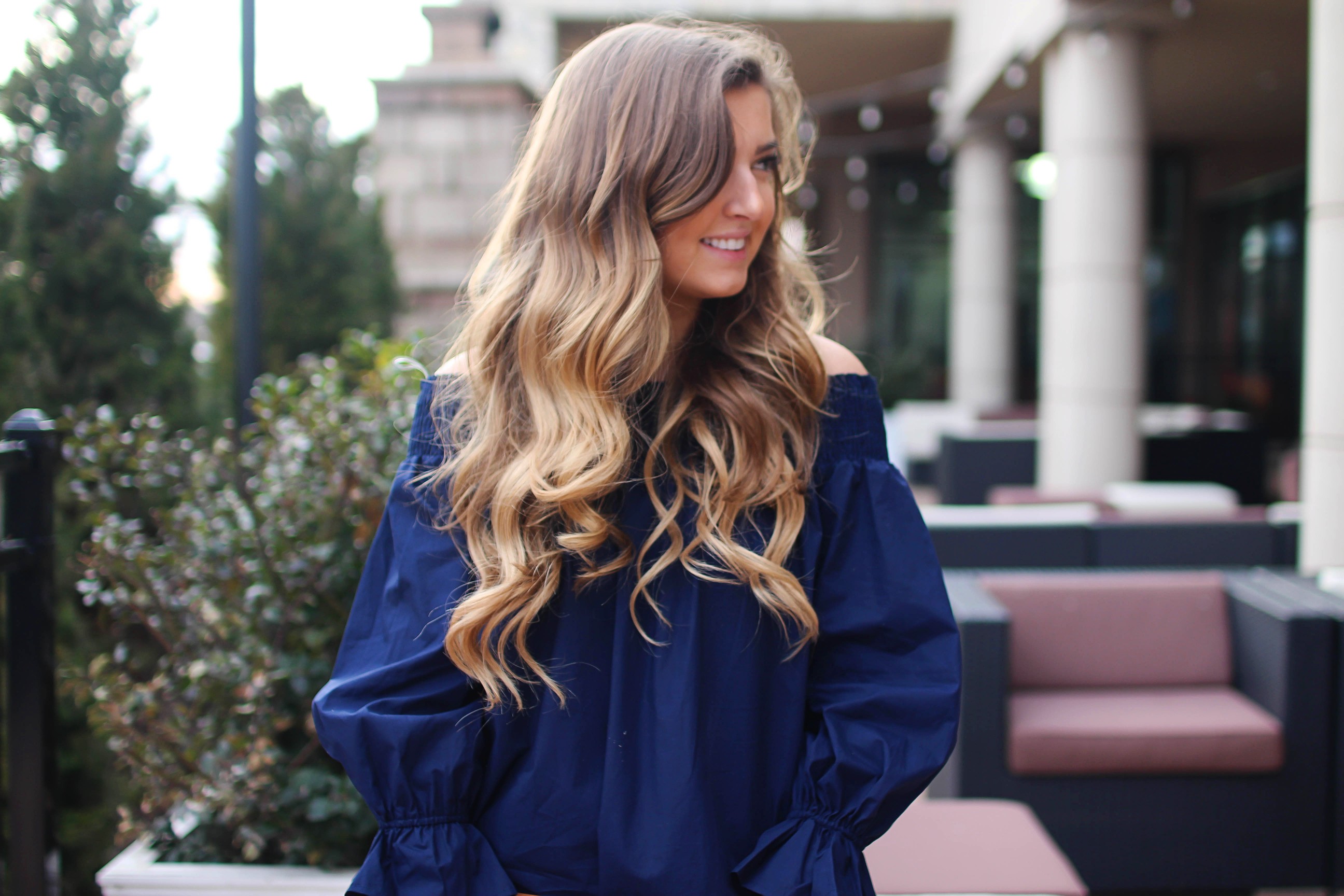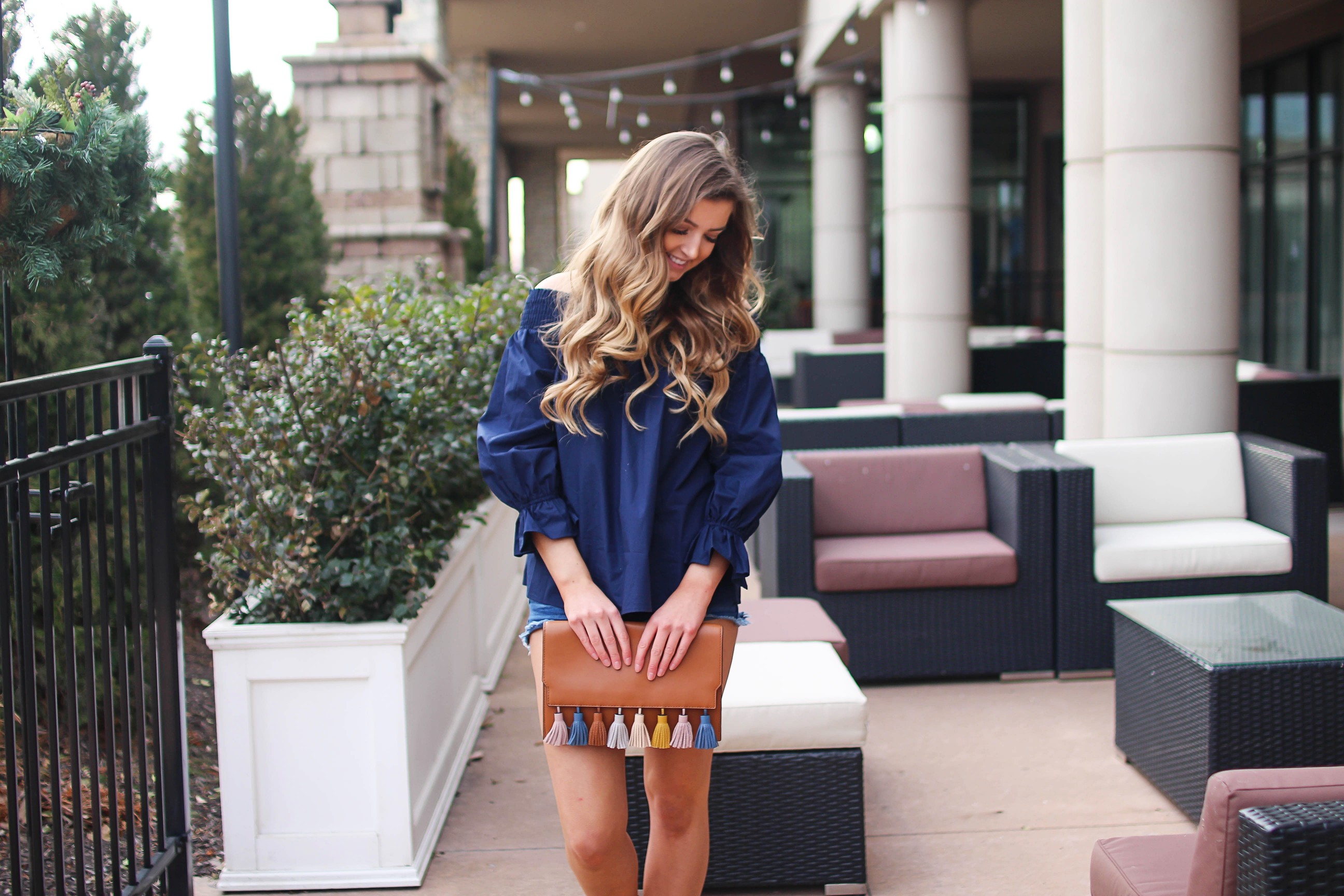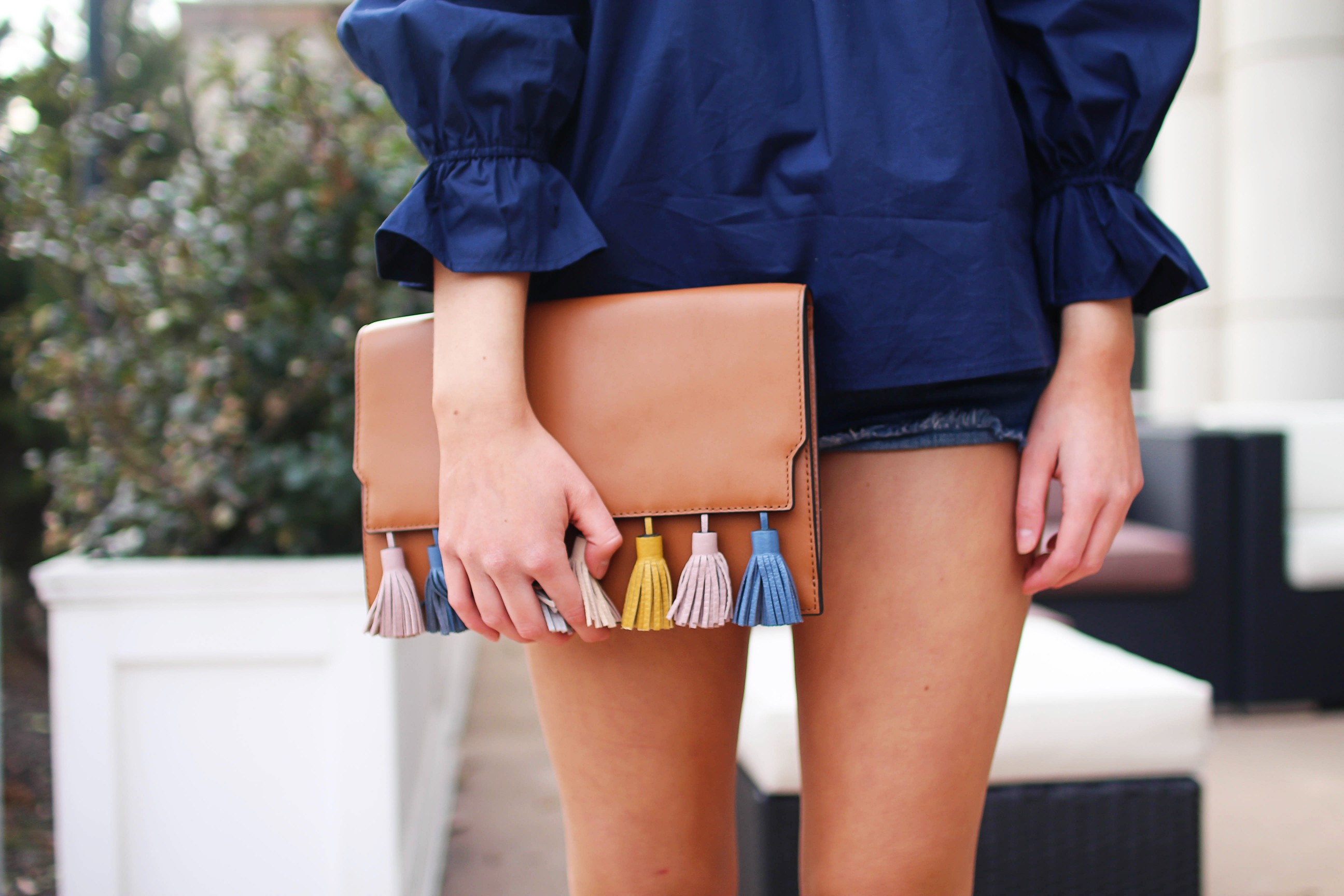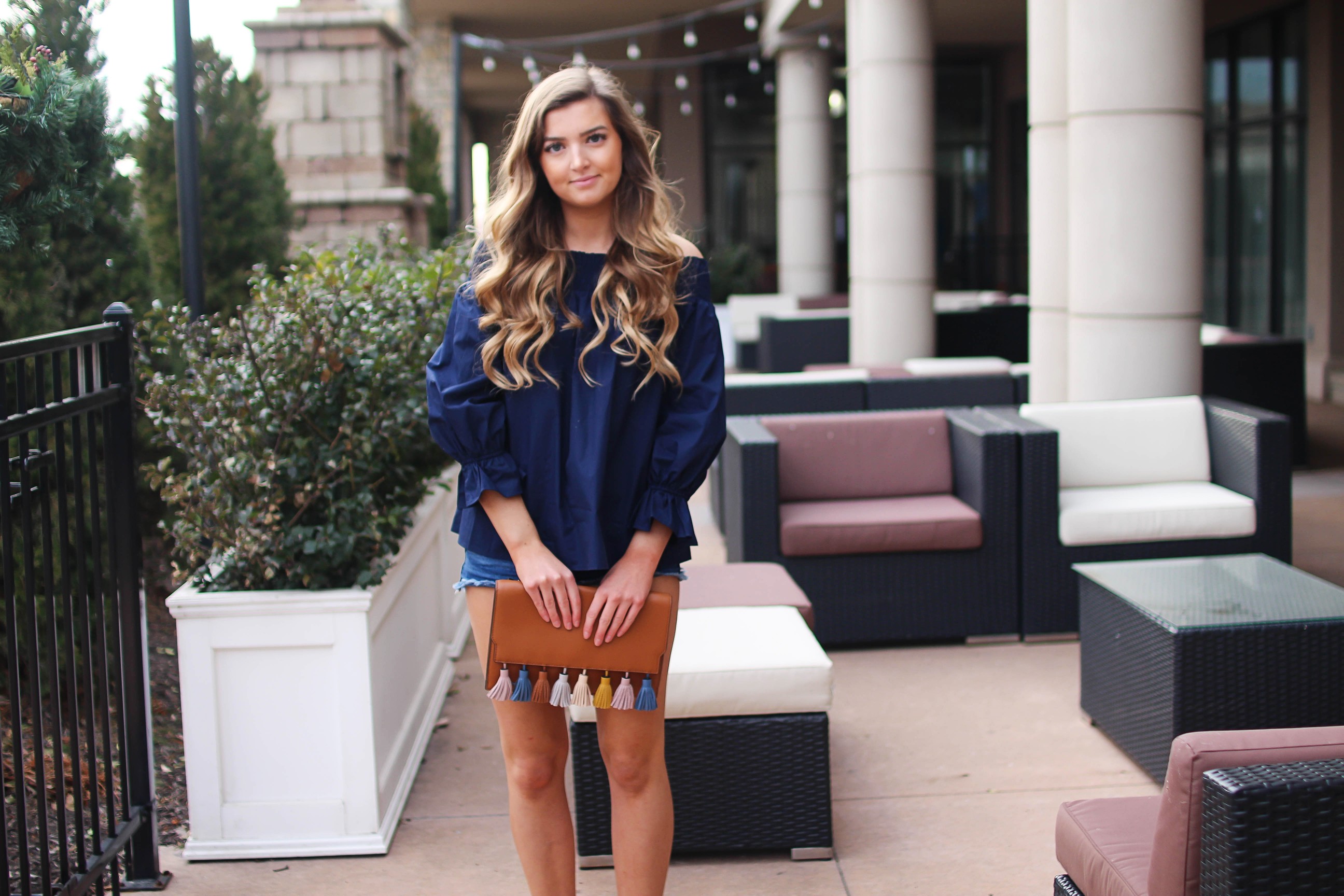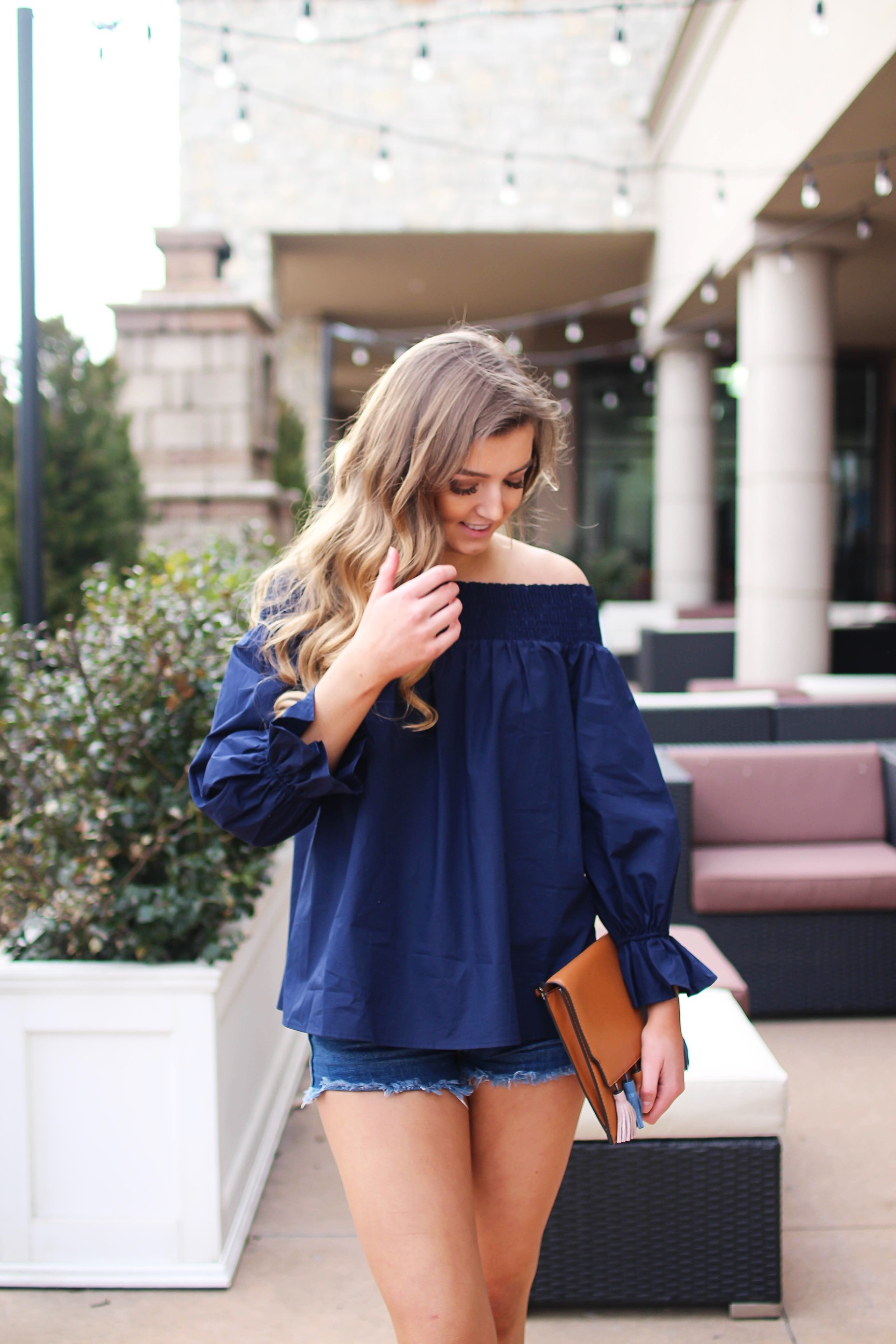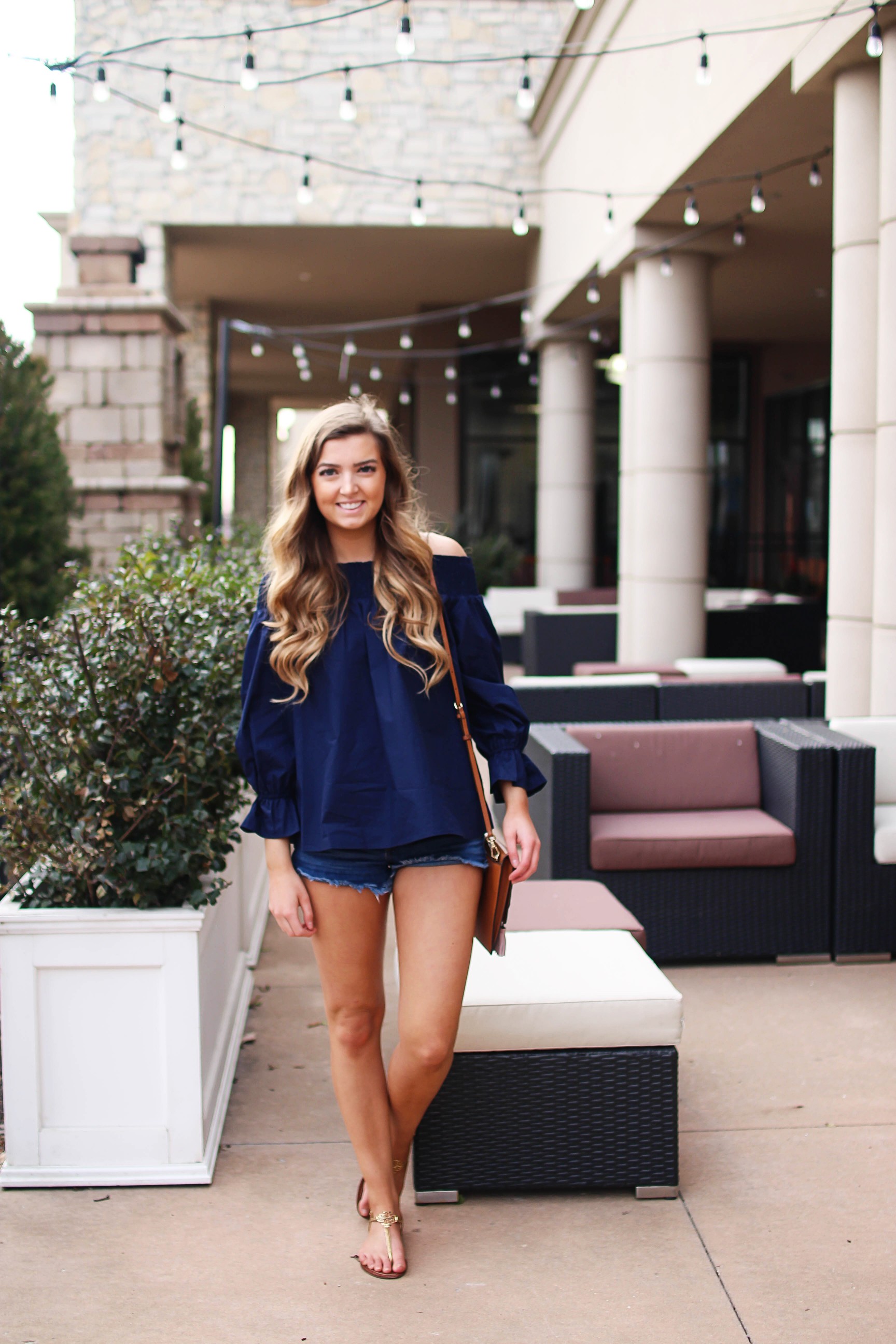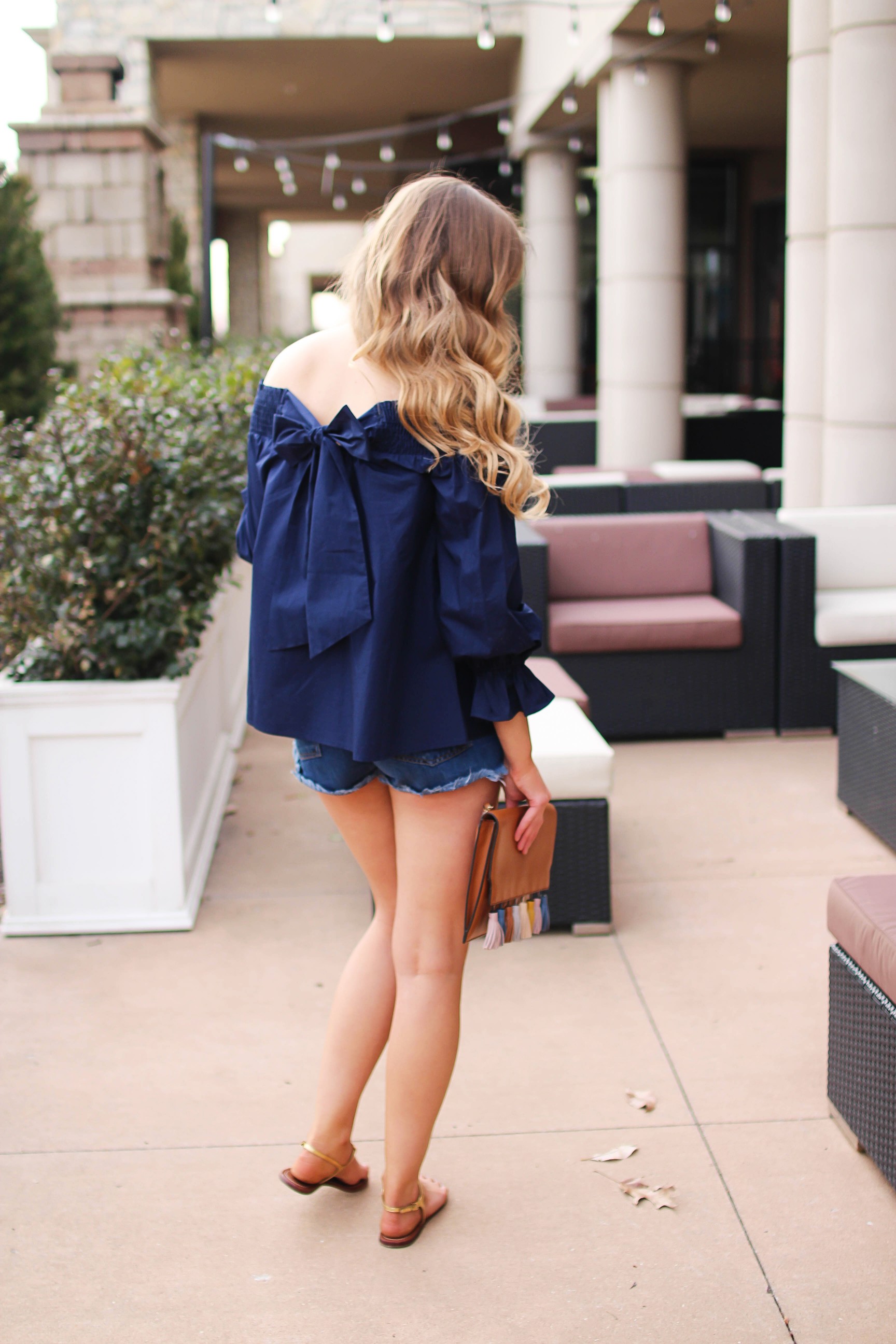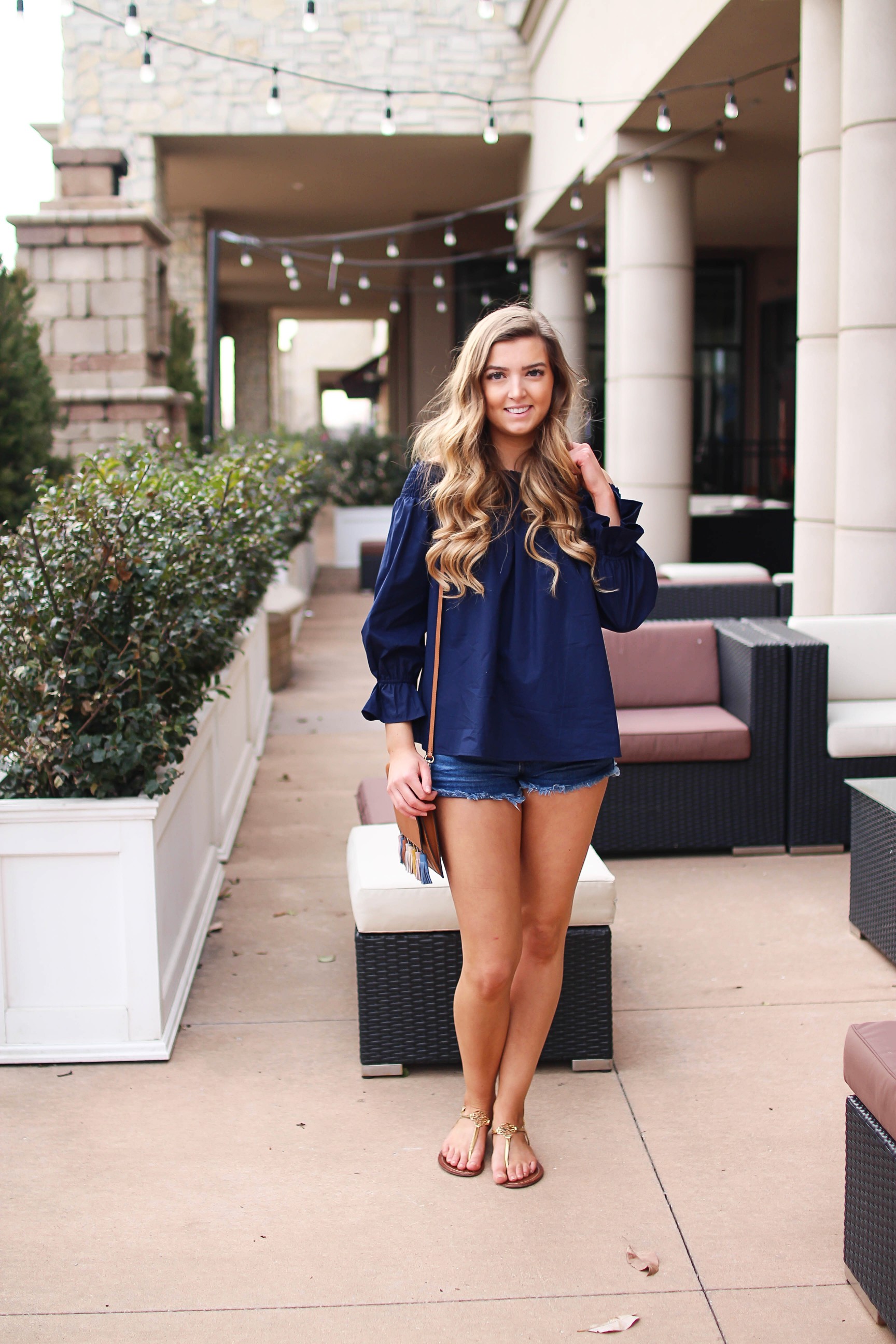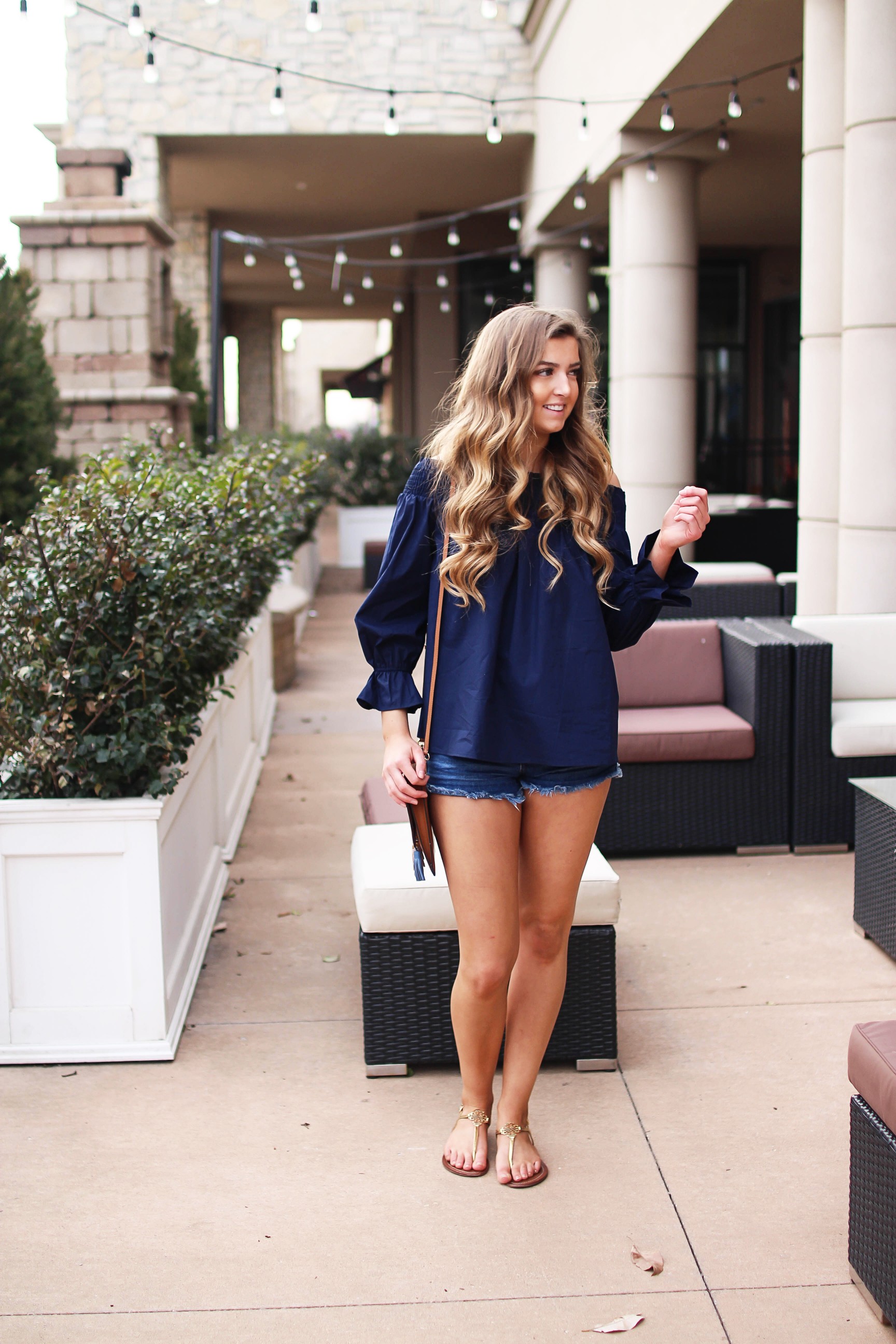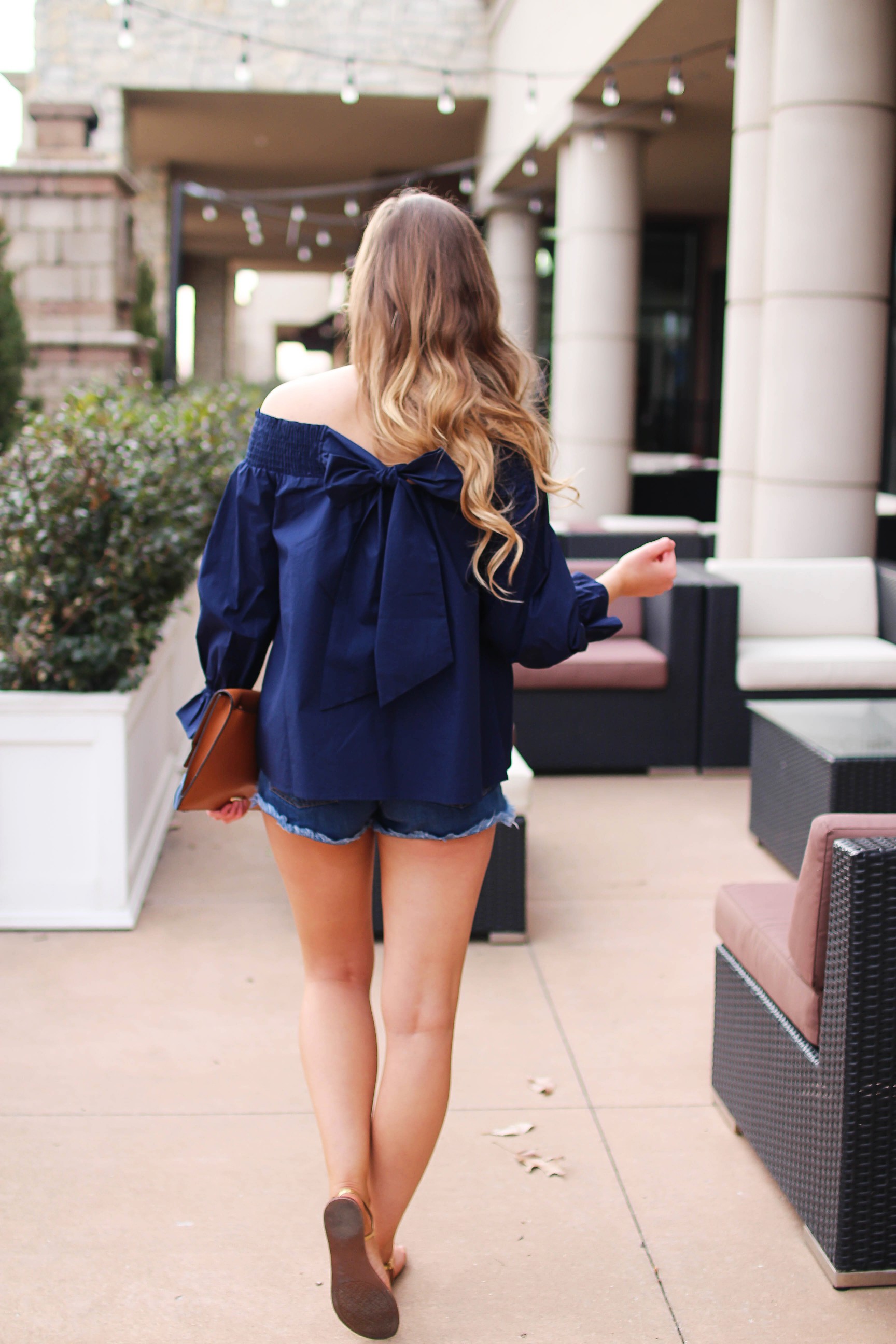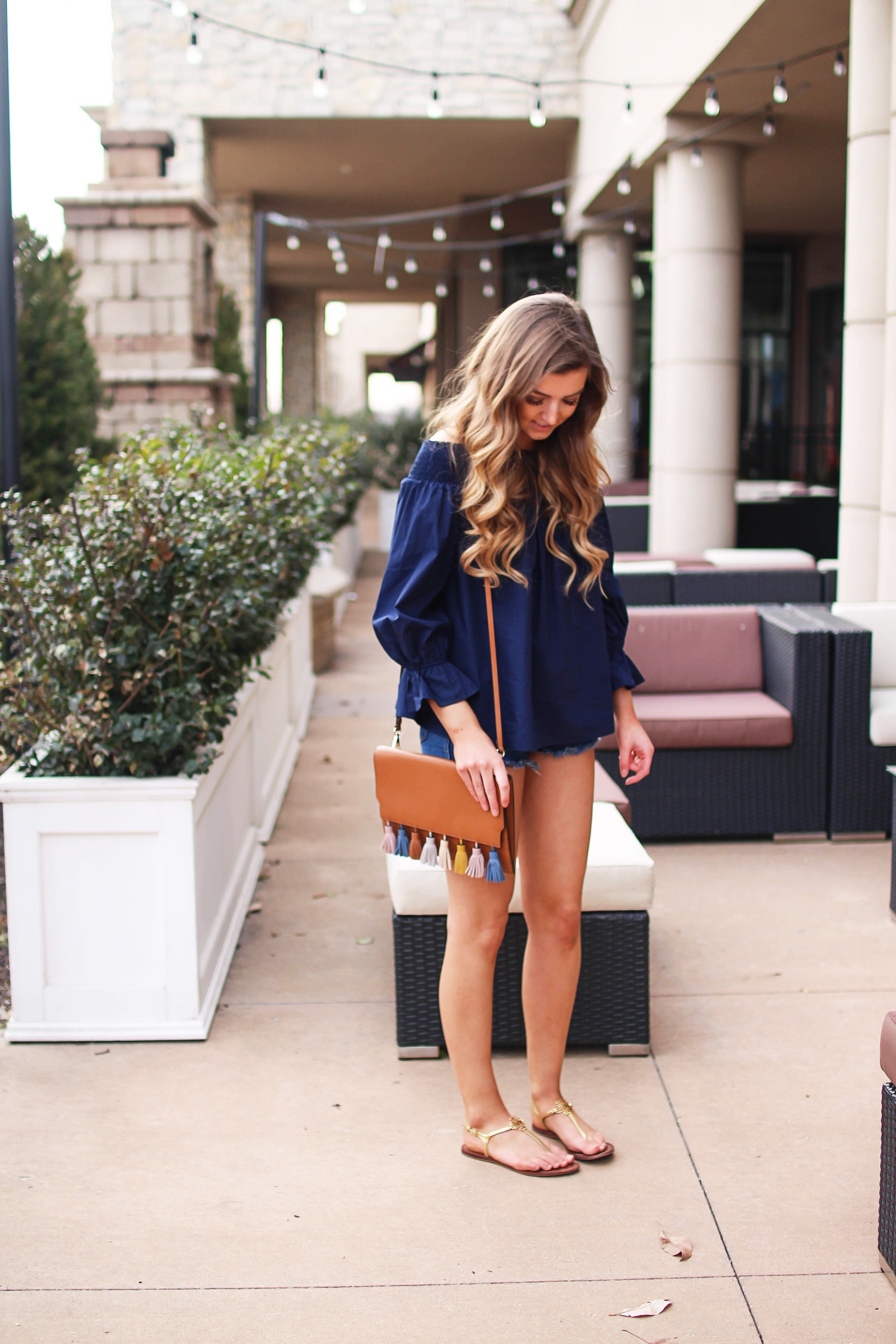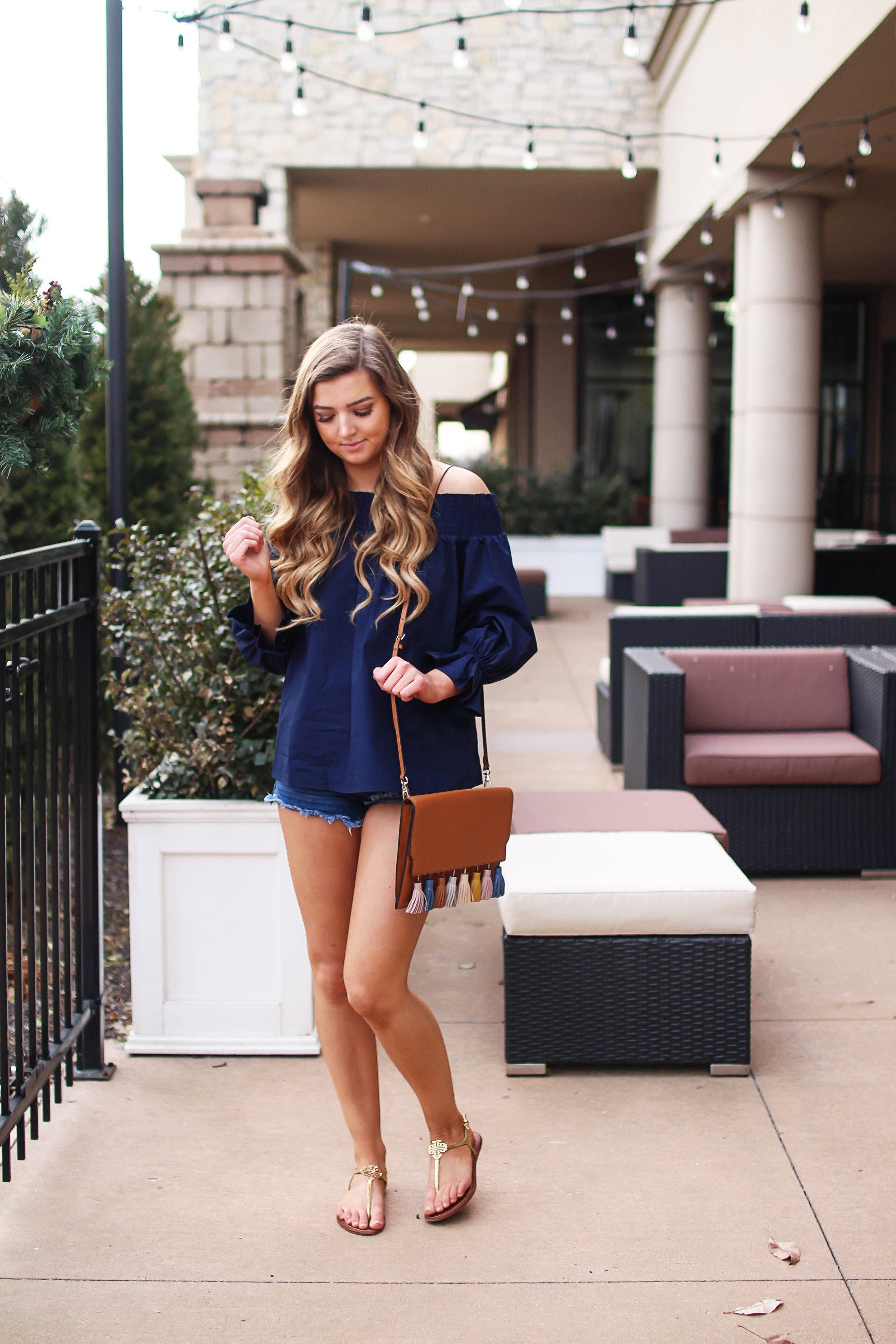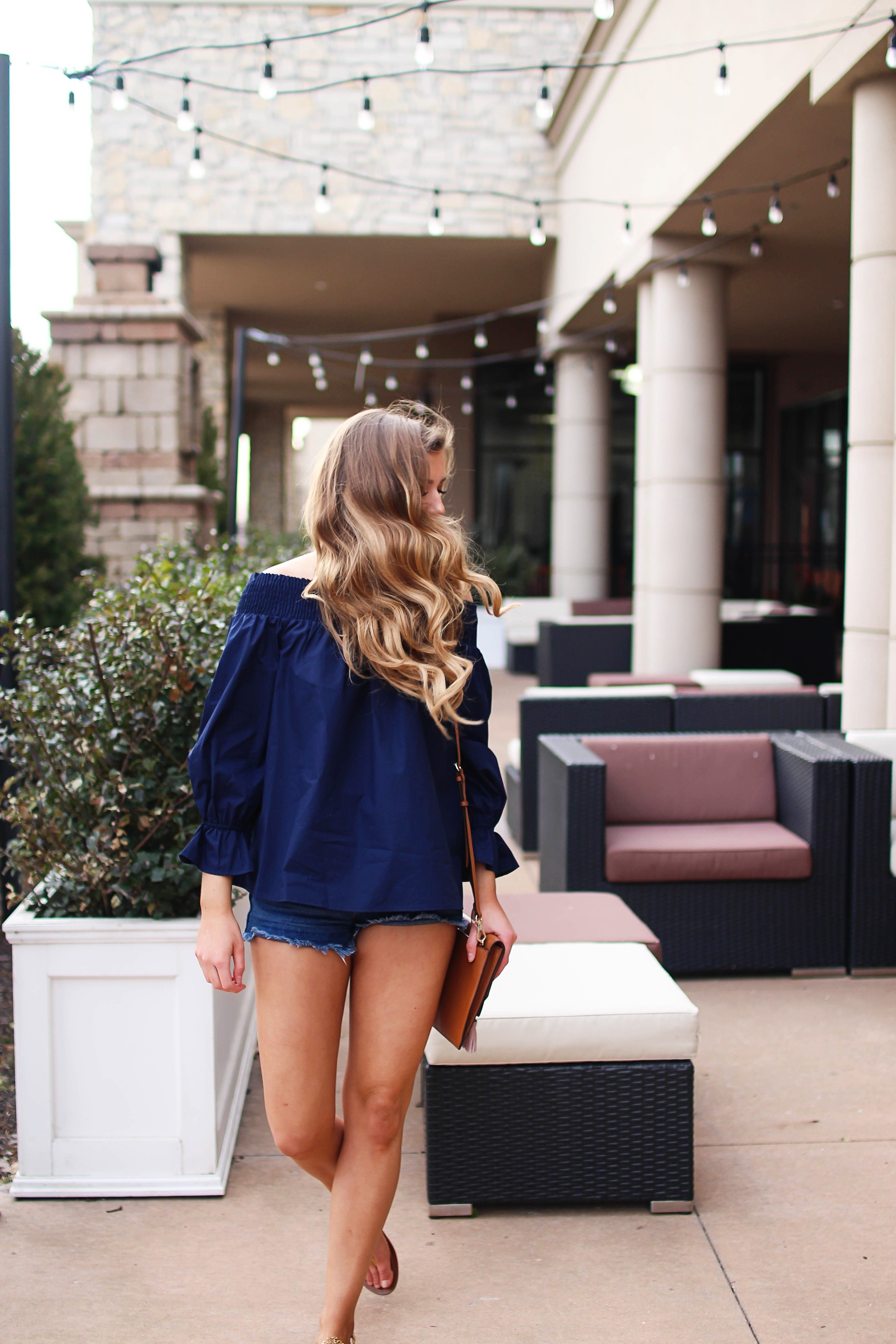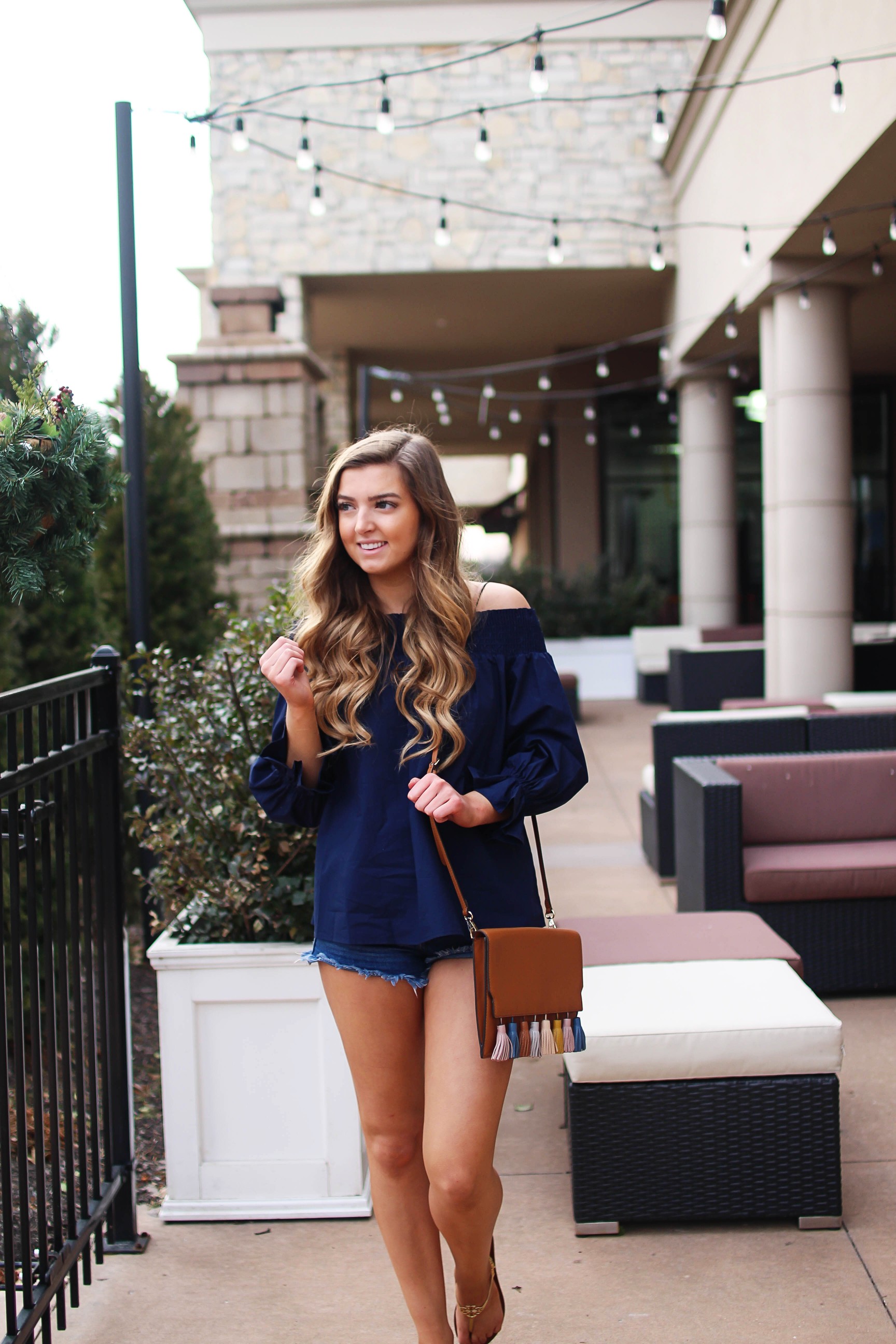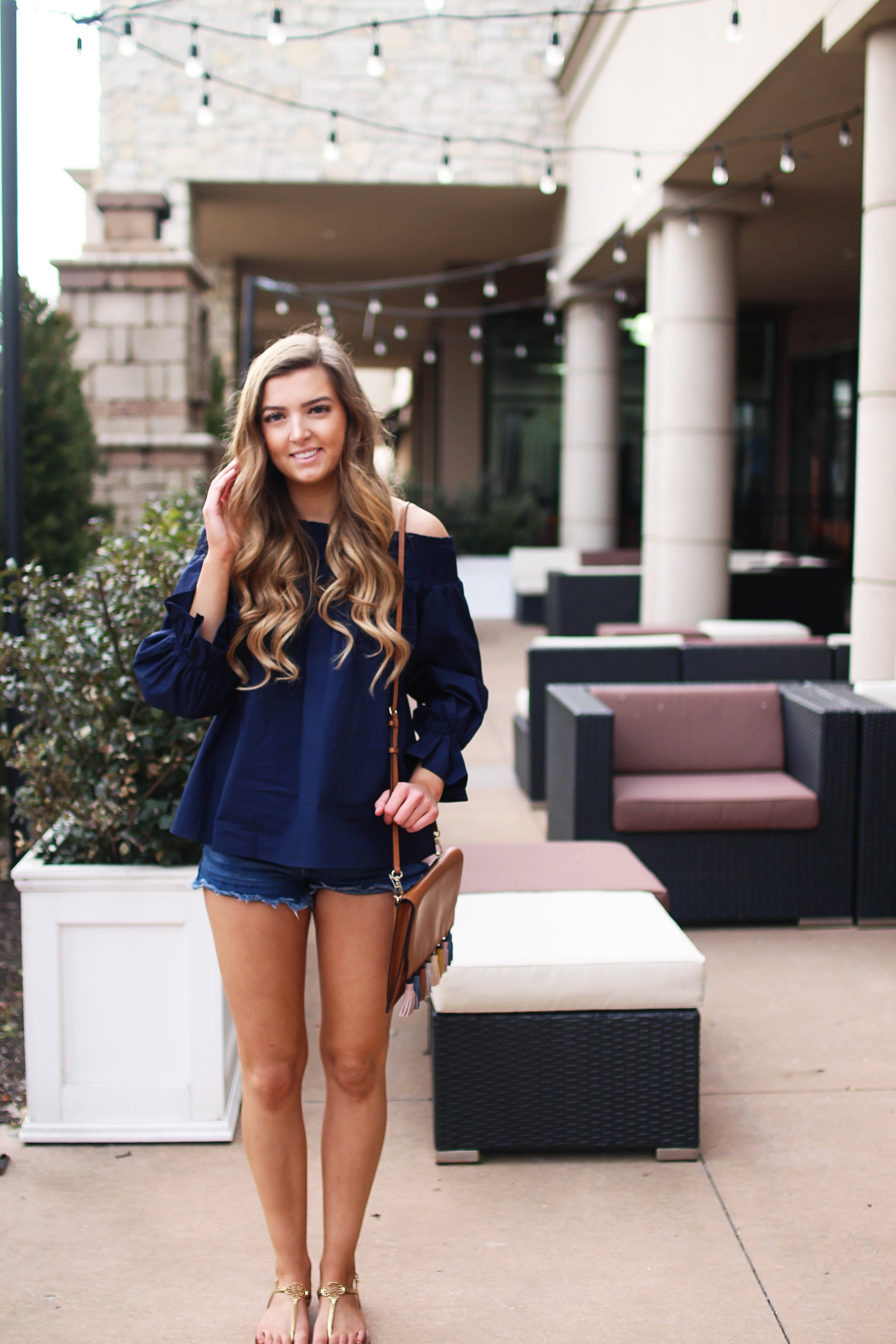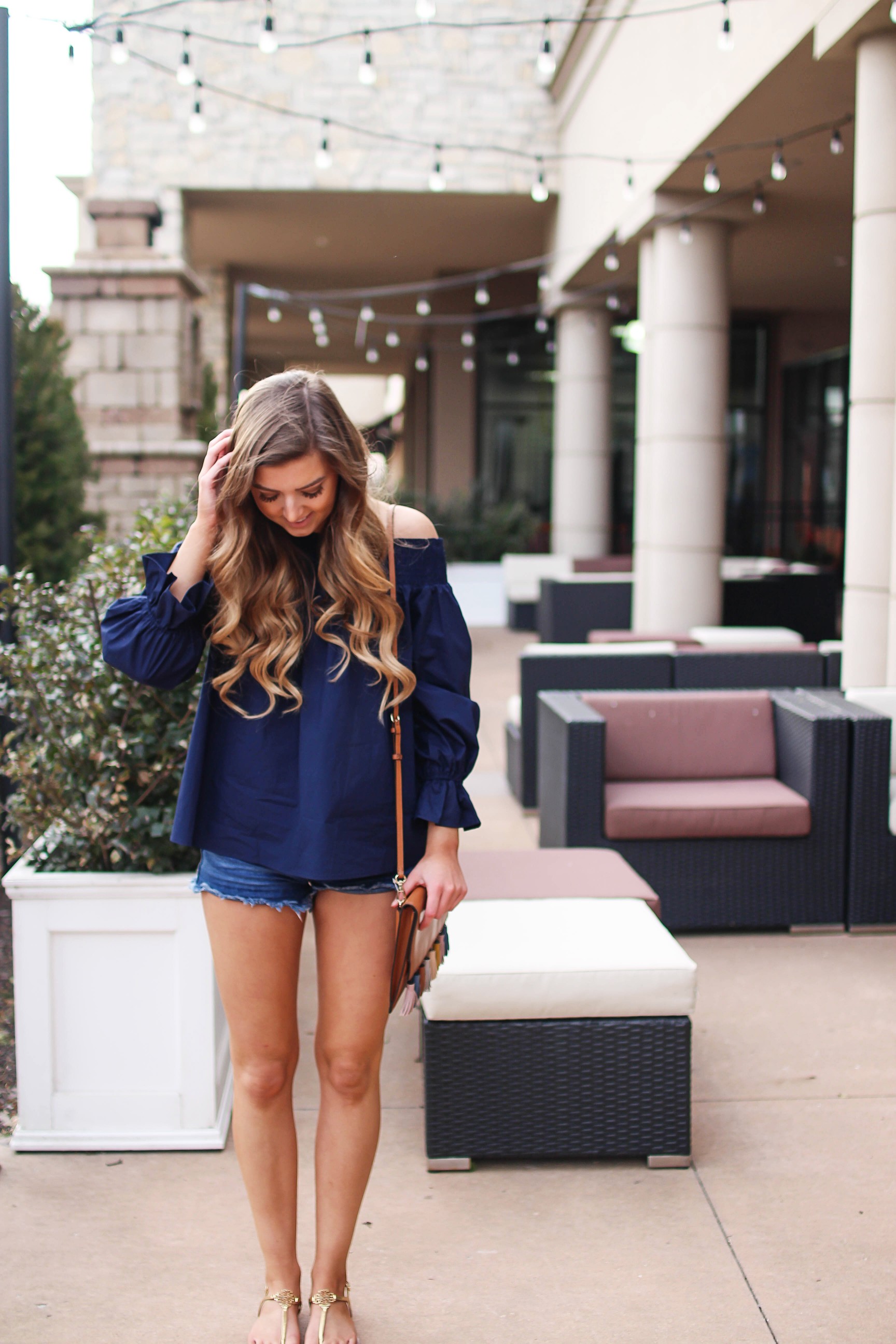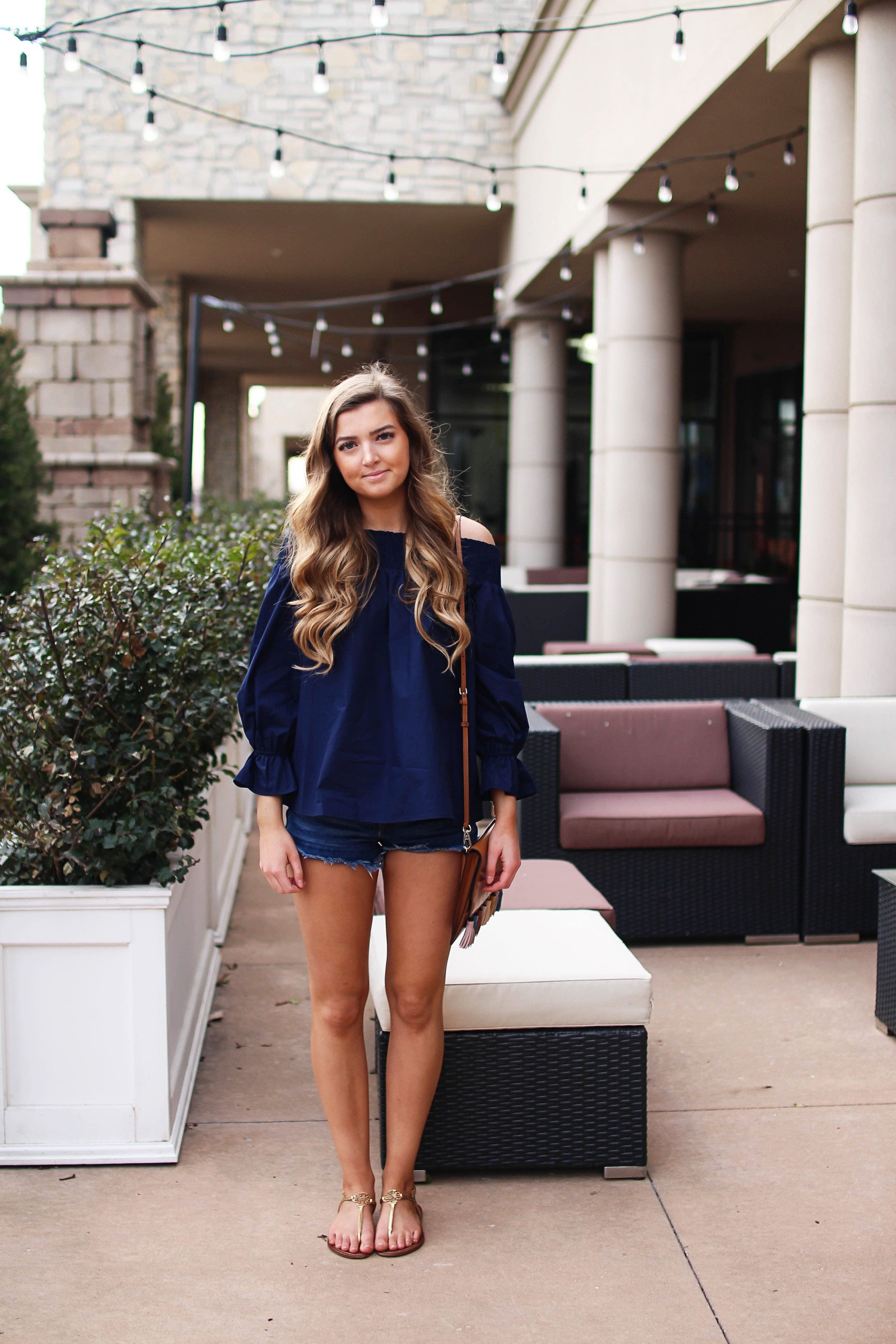 It's no question that I am obsessed with any off the shoulder look! Like I say in pretty much outfit post, I saw this top and fell in love! I fall in love with a lot of clothing if you can't tell, it's really a problem because it fuels my shopping problem. A lot of off the shoulder tops are the same, so I love the sleeves and bow on the back of this one that make it unique! It also comes in pink and white and those are just as cute!
I paired this top with jean shorts. Looking back at these photos I'm thinking, is mixing navy and denim okay? I've never realized they sort of clash, but at the same time I think it looks good. I guess fashion really doesn't have rules so oh well.  As for accessories, OH. MY. GOSH. THIS. PURSE. How perfect is it?! I love that this clutch can look good with so many outfits because off the tassels. It comes with a detachable strap so you can carry it or sling it over your shoulder!
Currently writing today's post the day before you will see it and I'm on the plan flying to Phoenix, Arizona so I can spend he rest of the week in Scottsdale! I am so excited for the warm weather and to see my best friend, Emily, who goes to school at ASU! My mom and I are already talking about where we want to eat and what we want to do (going to book a spa appointment as soon as we land!). I have been vlogging so make sure to keep your eye out for that on my YouTube! My GOGO wifi is about to runout so I'll end this here, let me know what you think of this look and leave a link to your blog below because I want to find some new bloggers!
xoxo,
Lauren Lindmark
Copyright © 2017 dailydoseofcharm.com