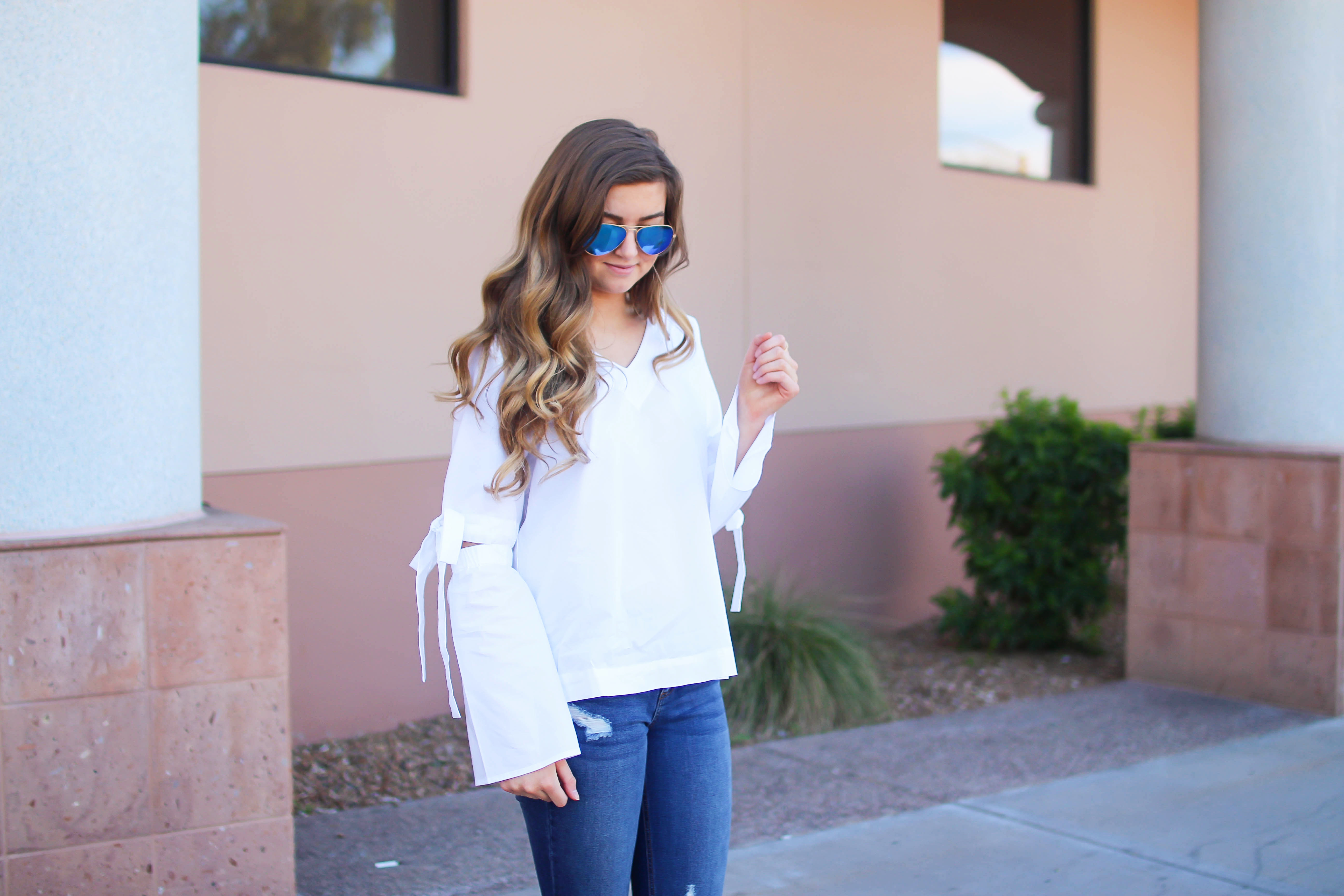 Bow Cut Sleeves | OOTD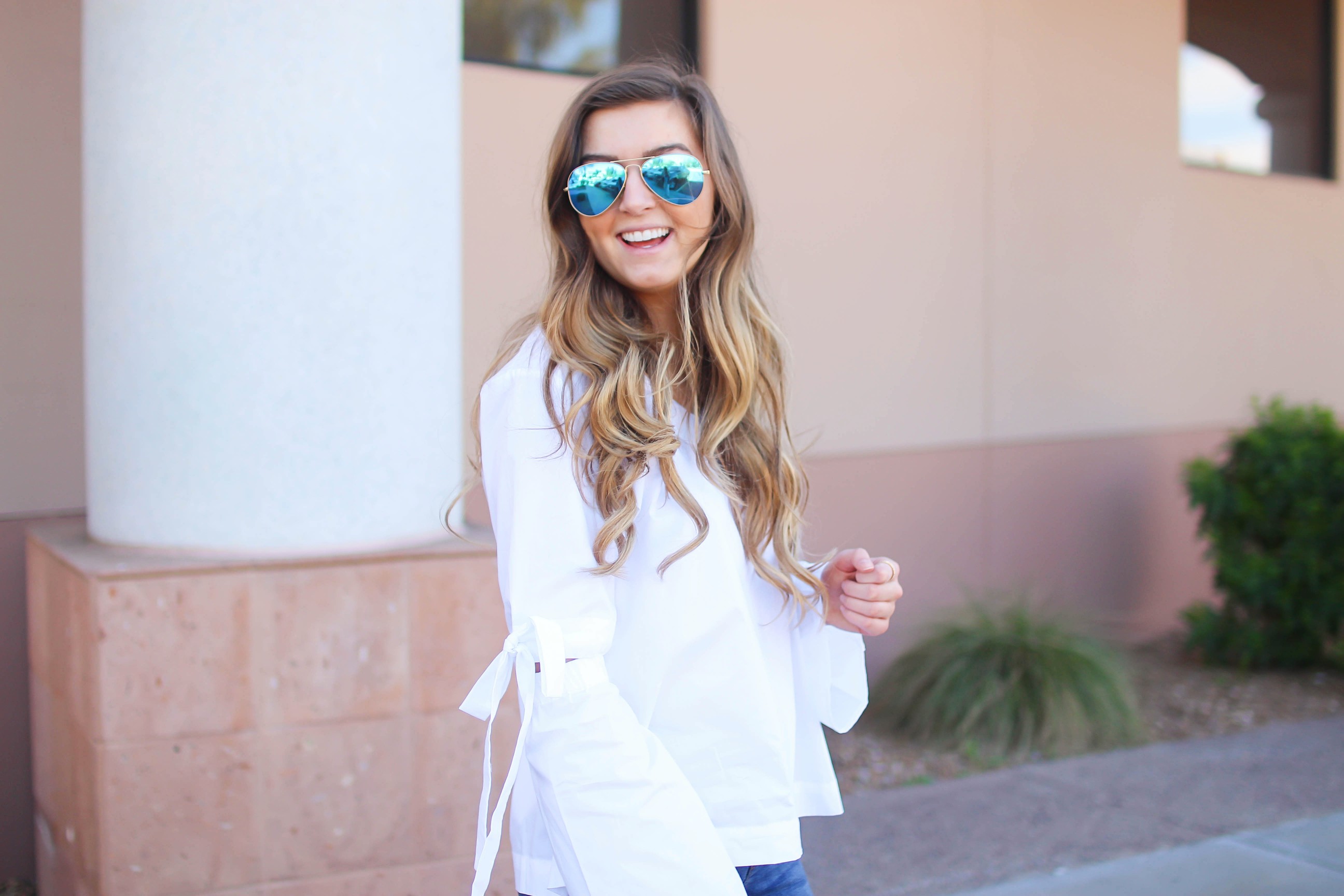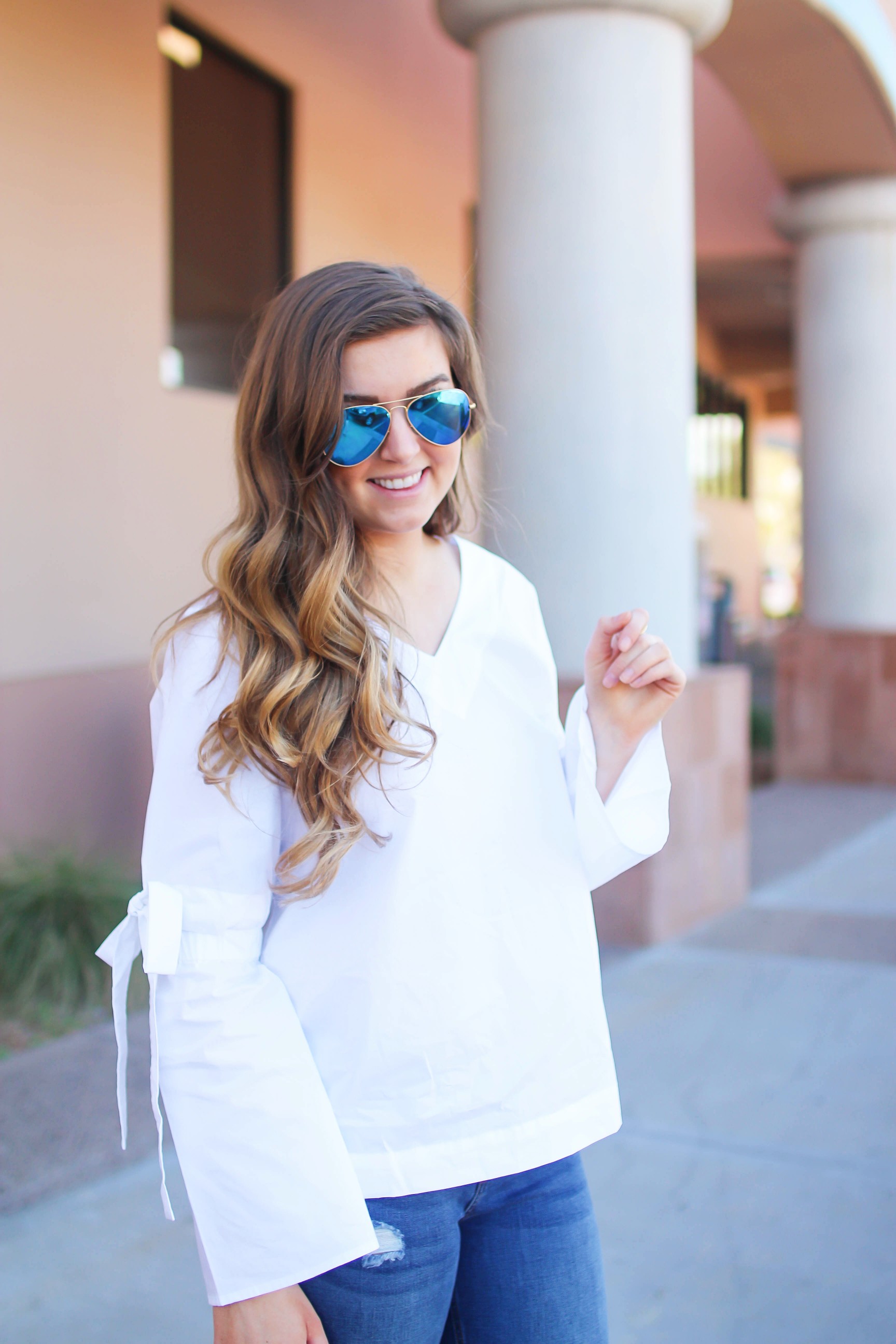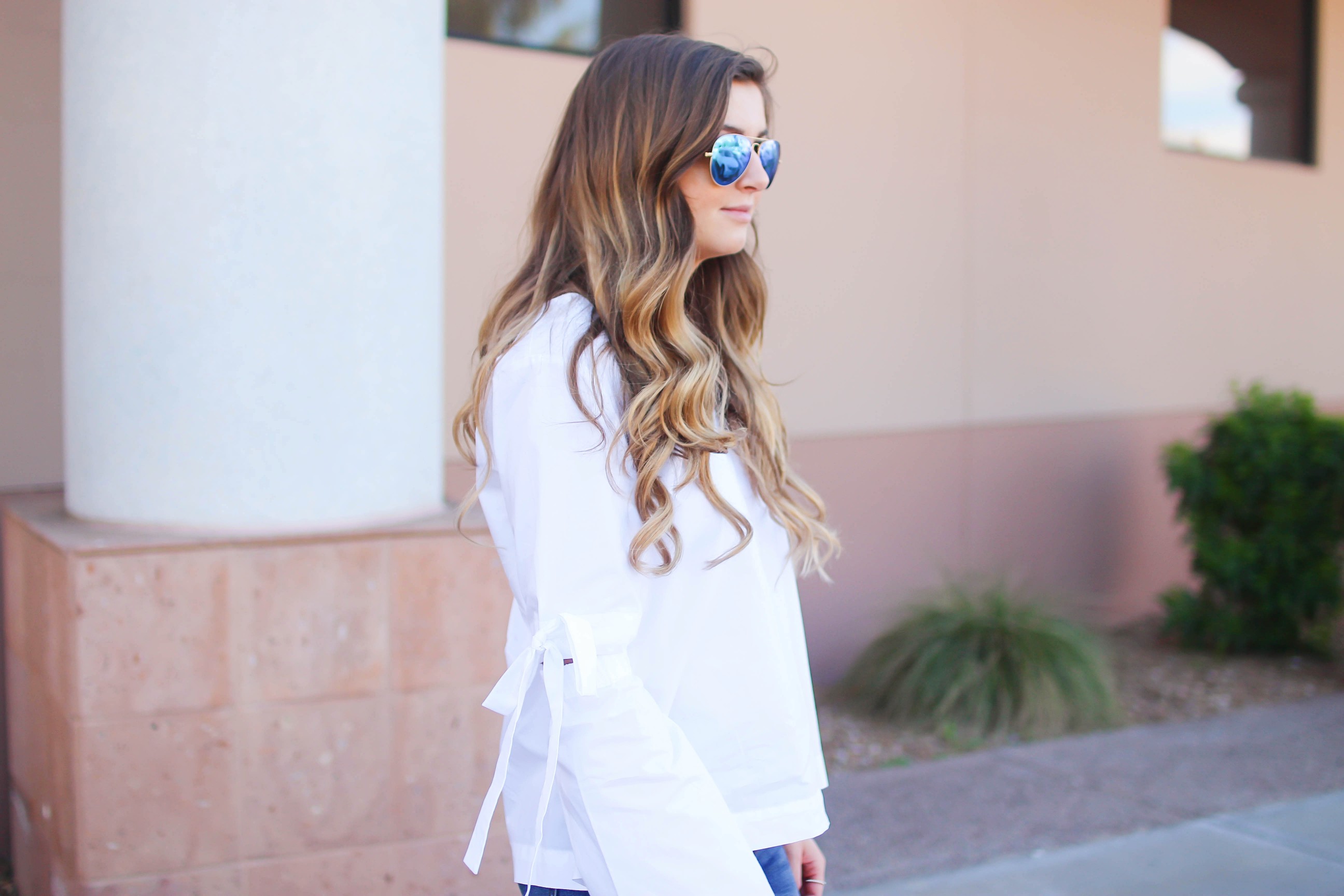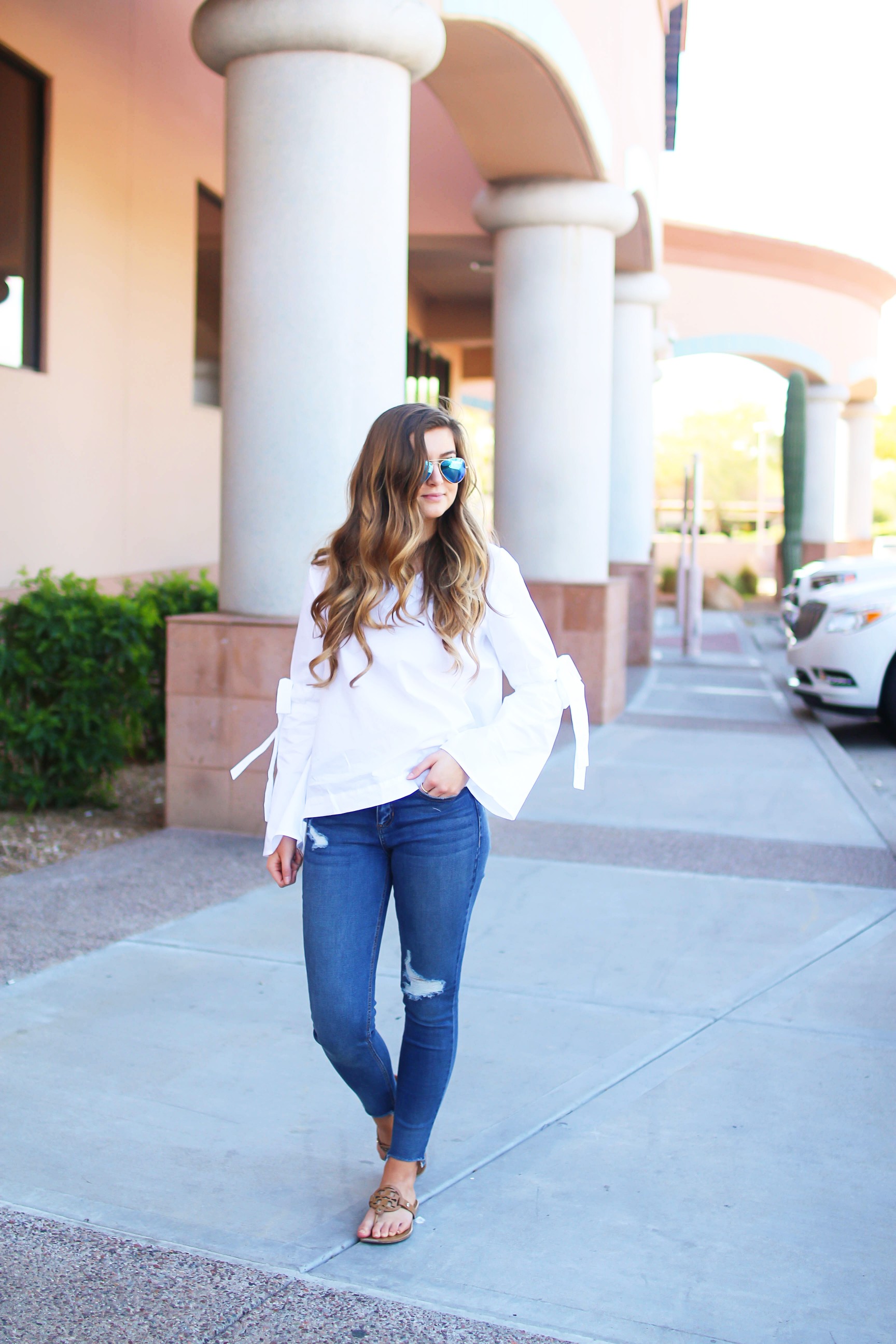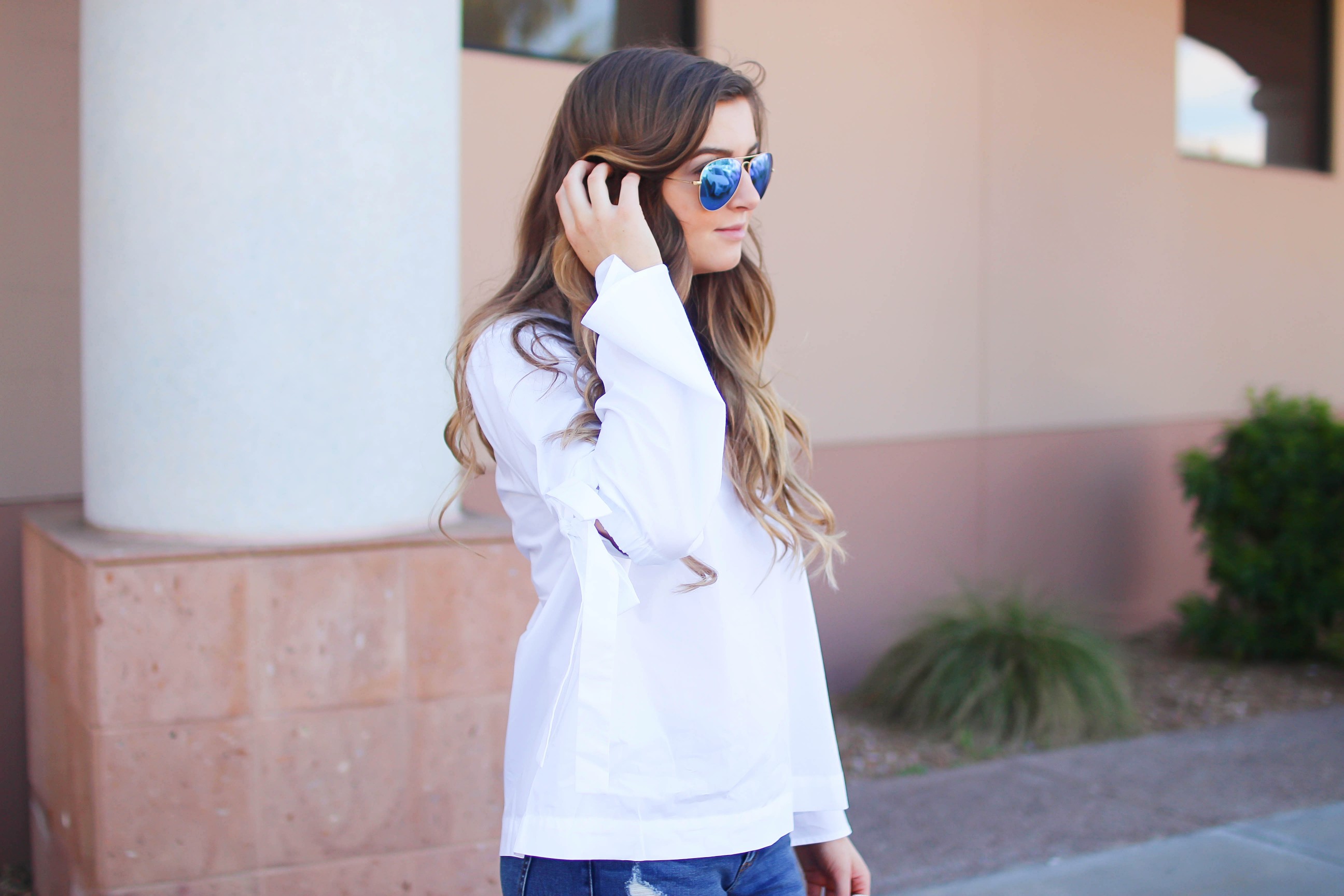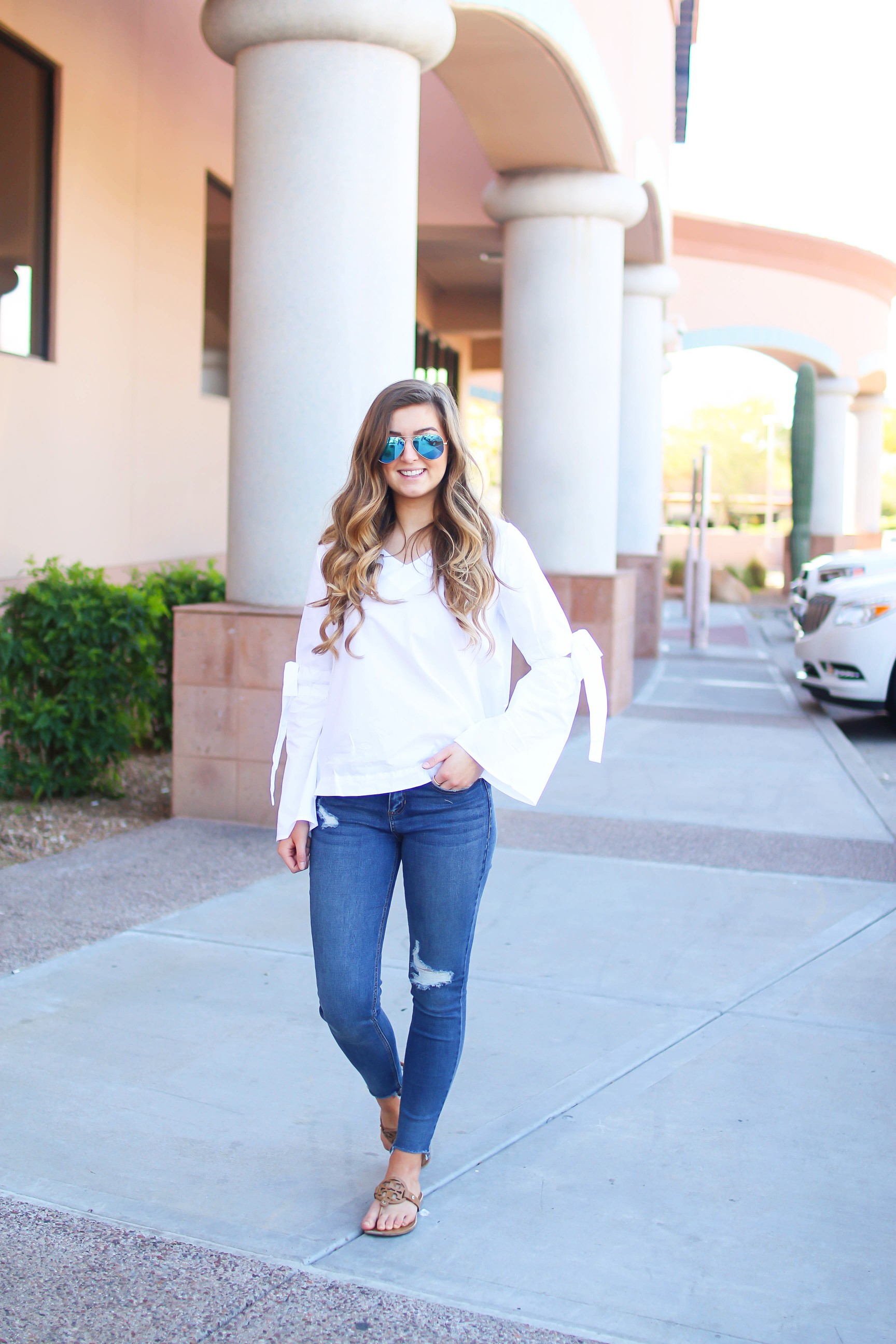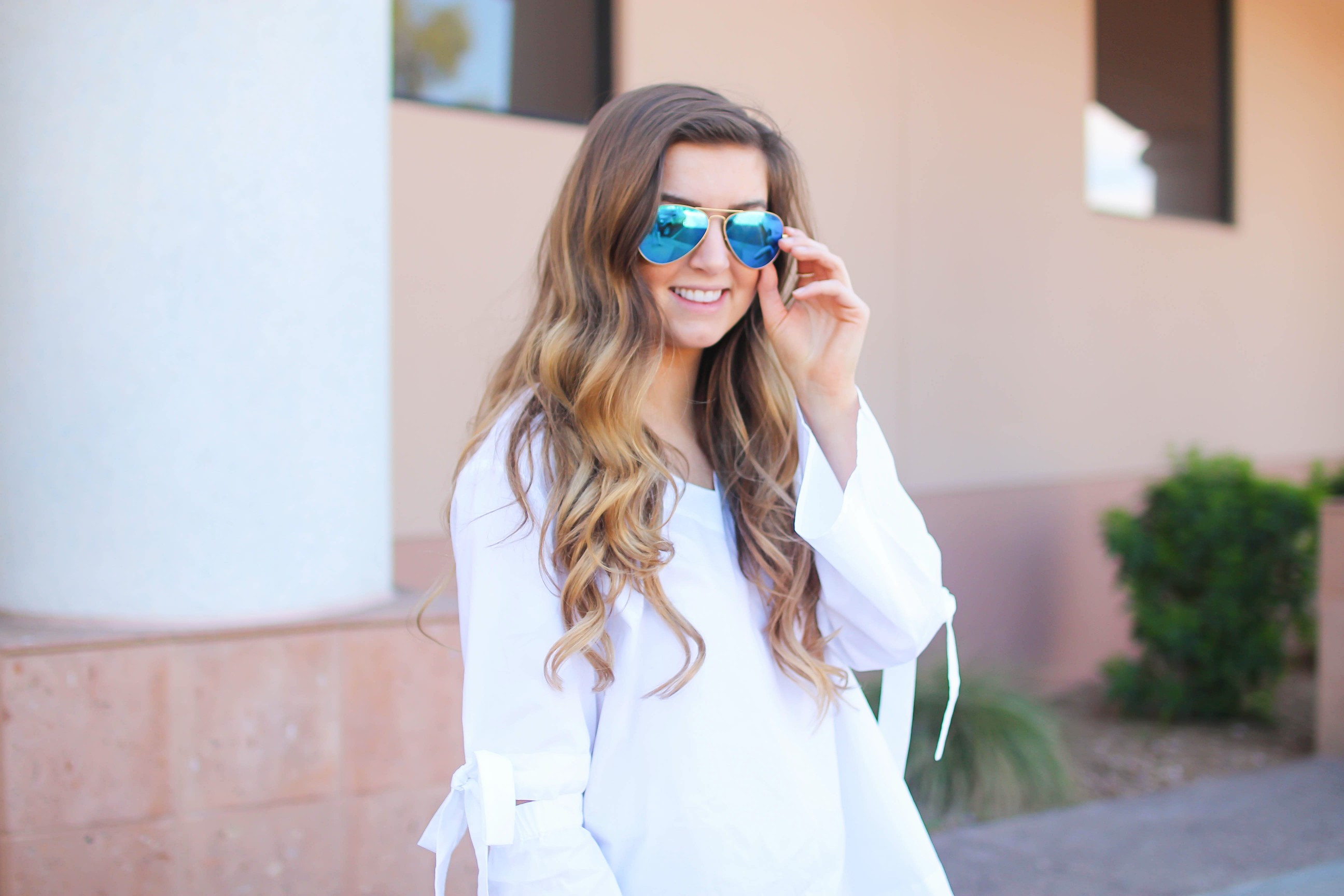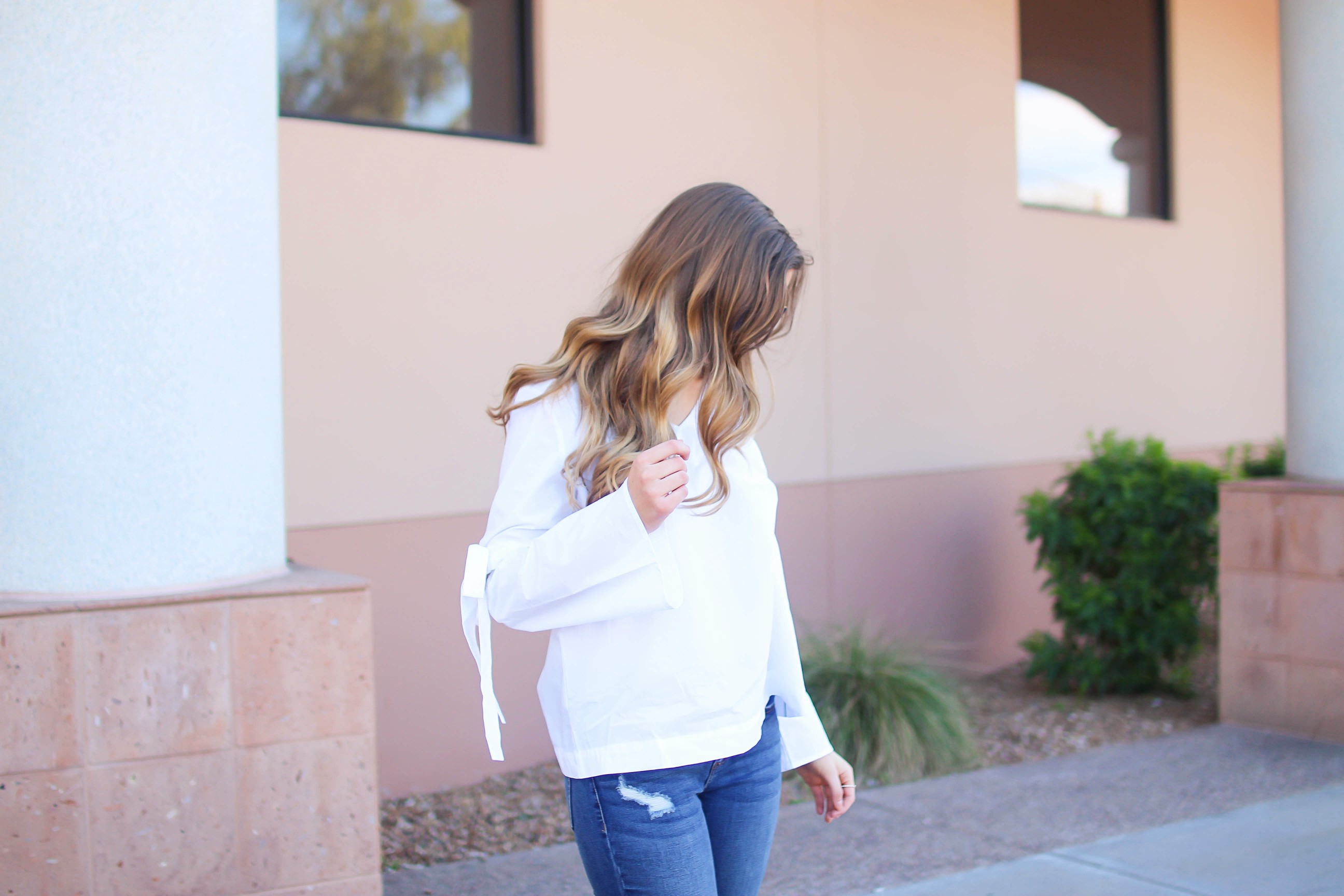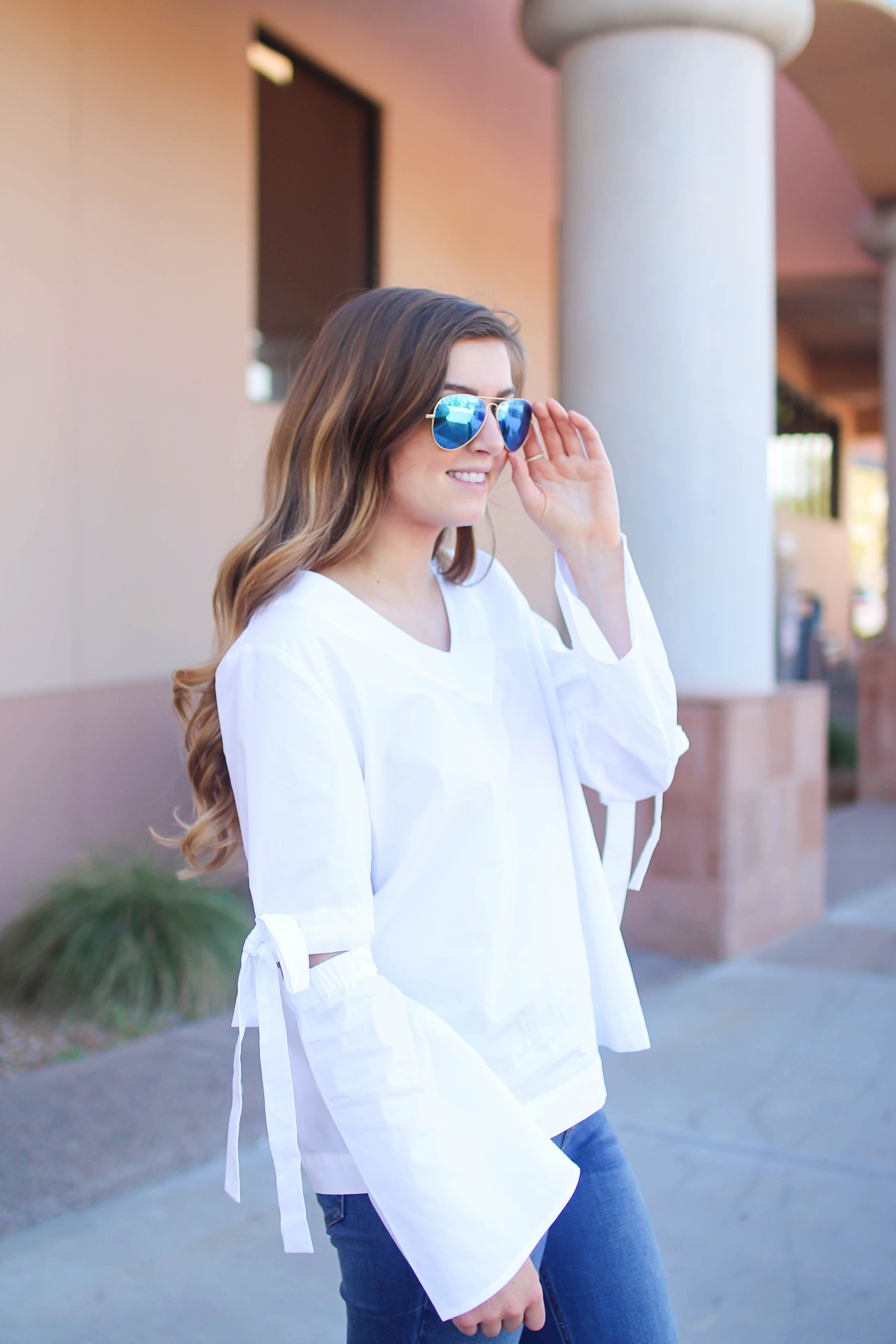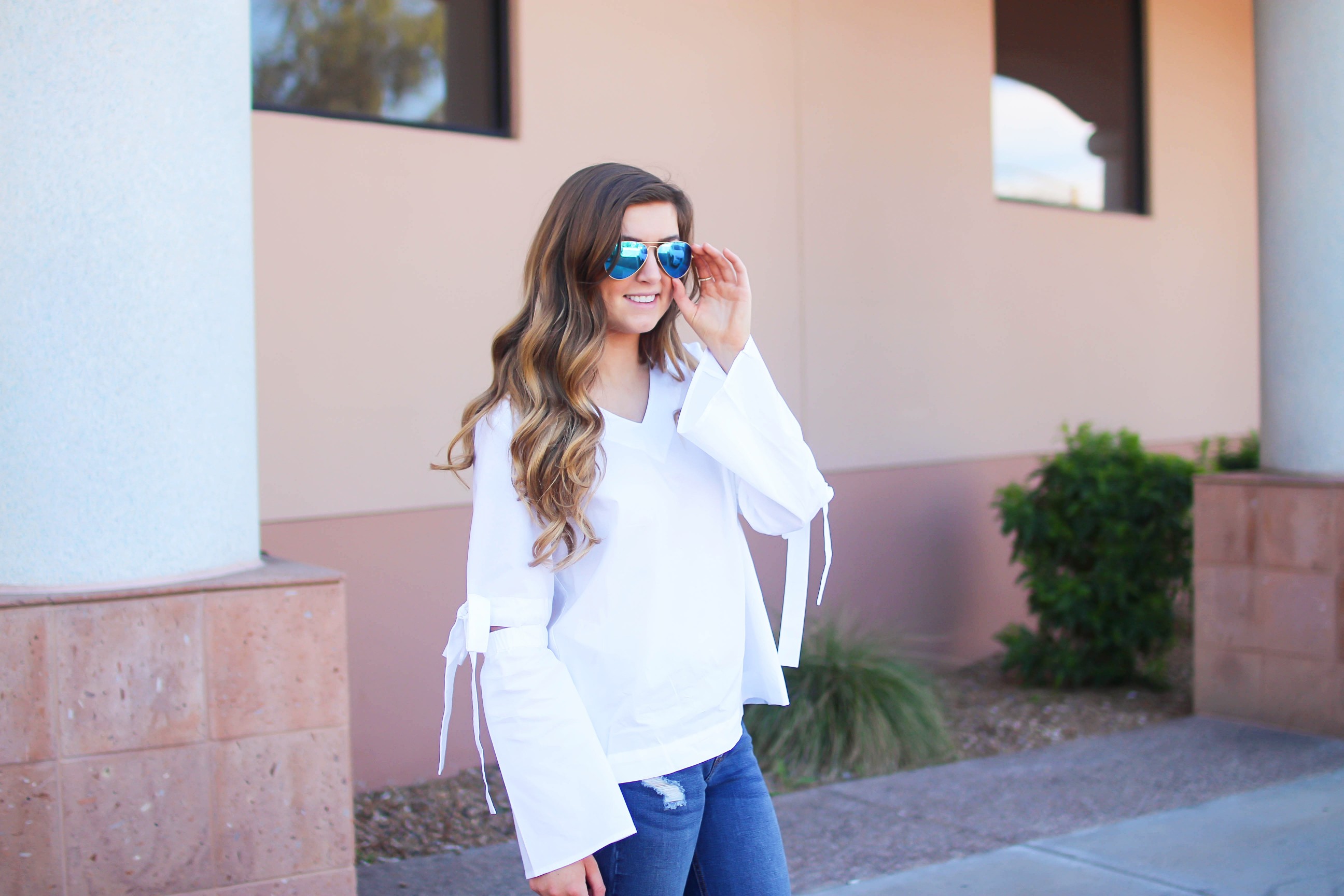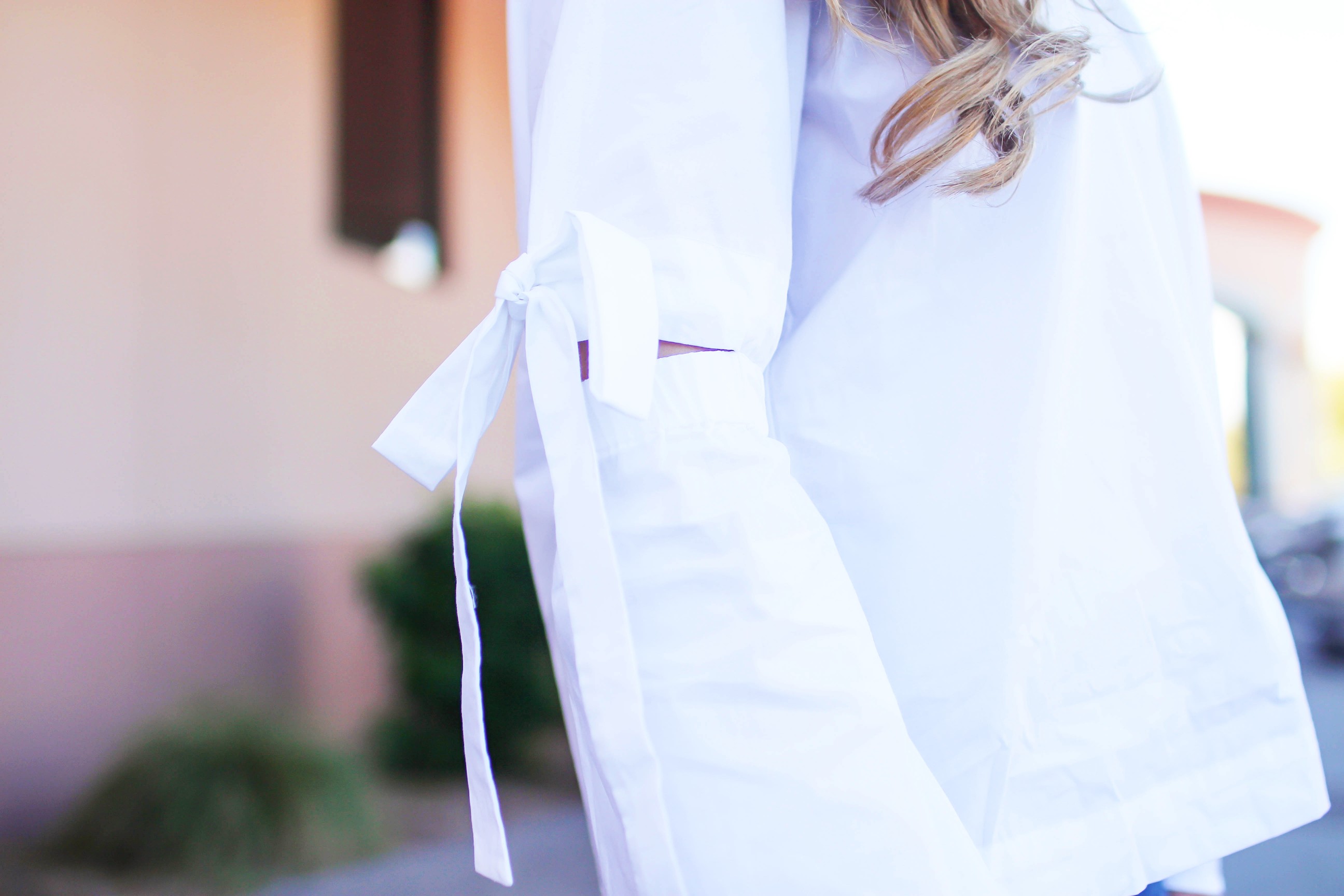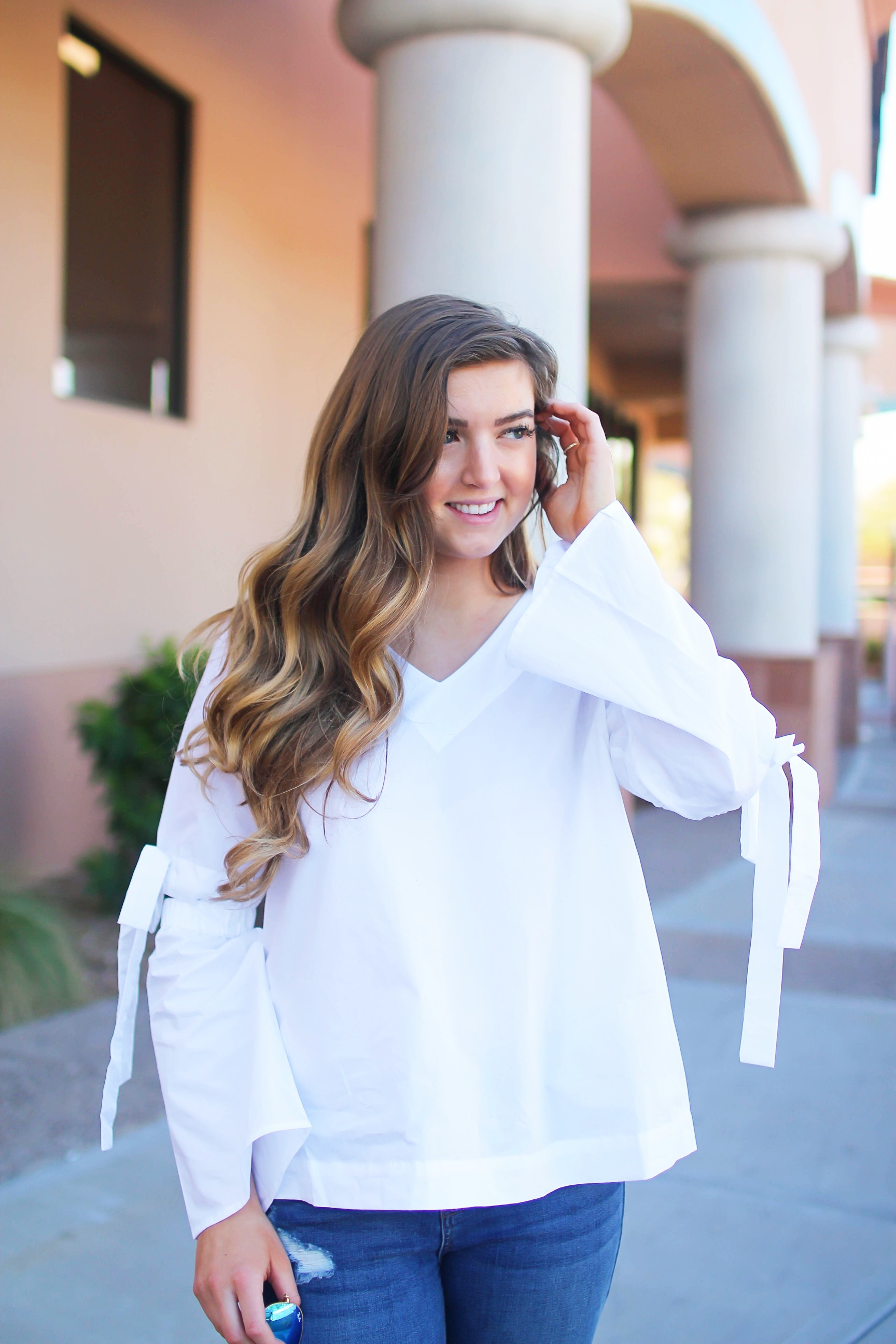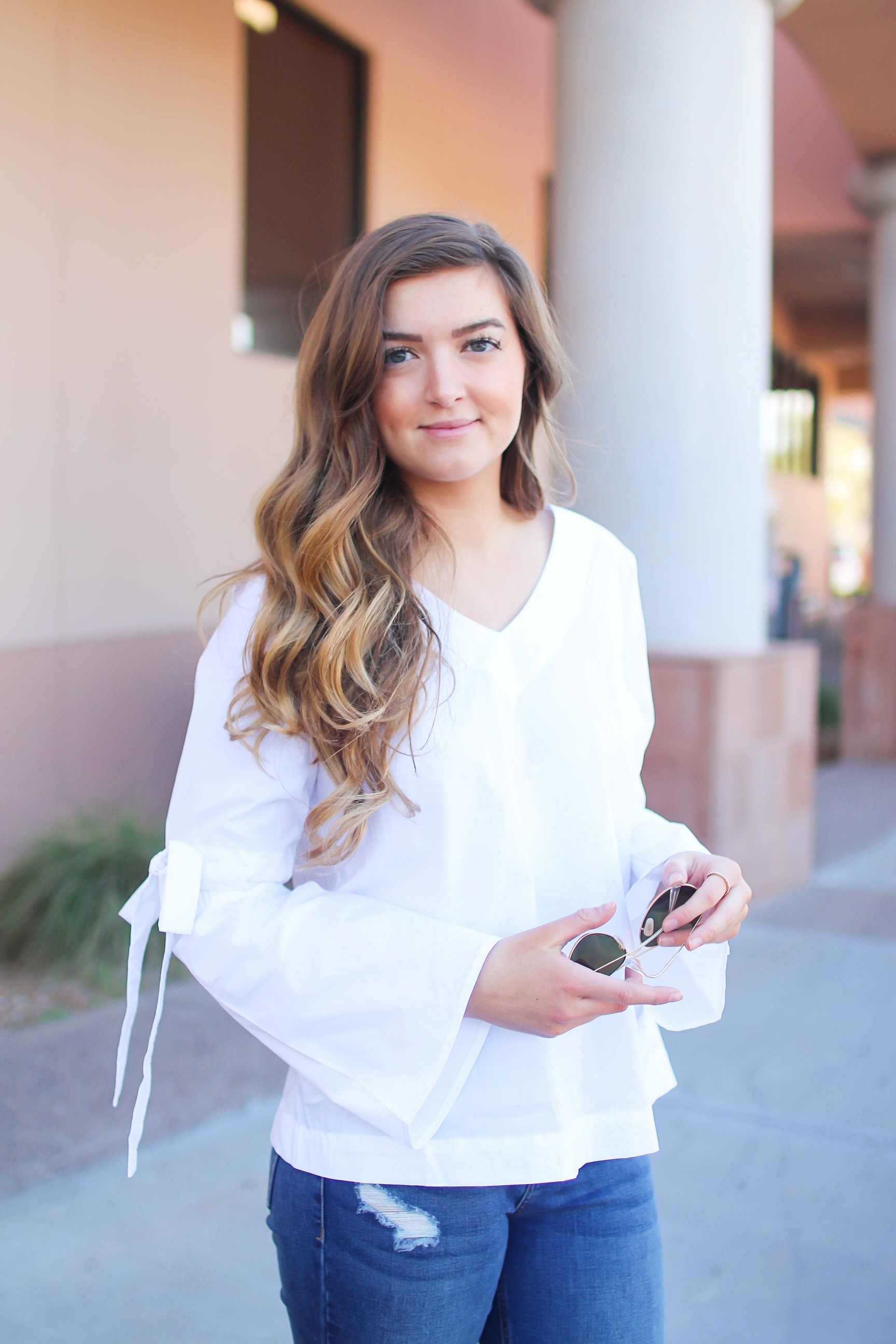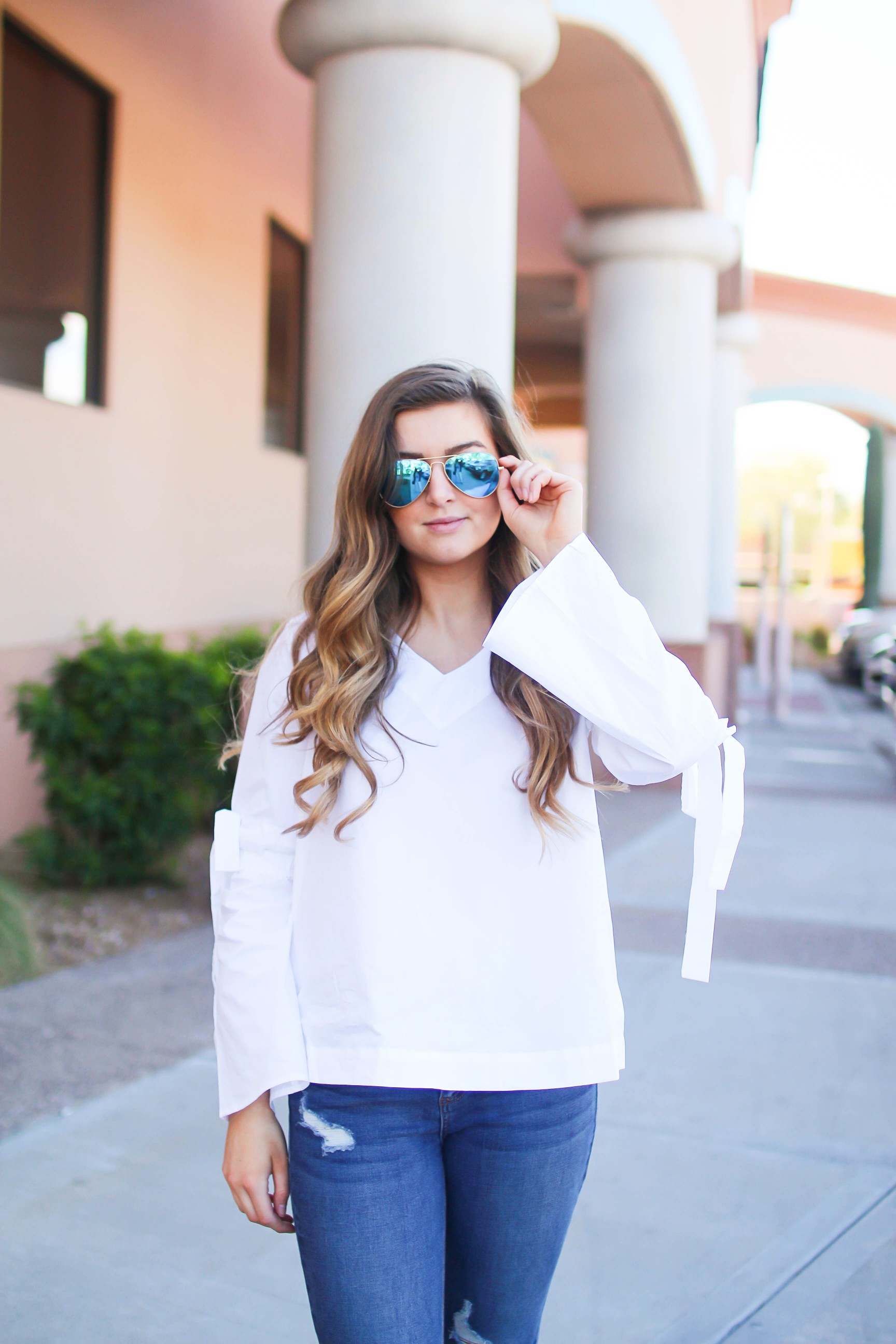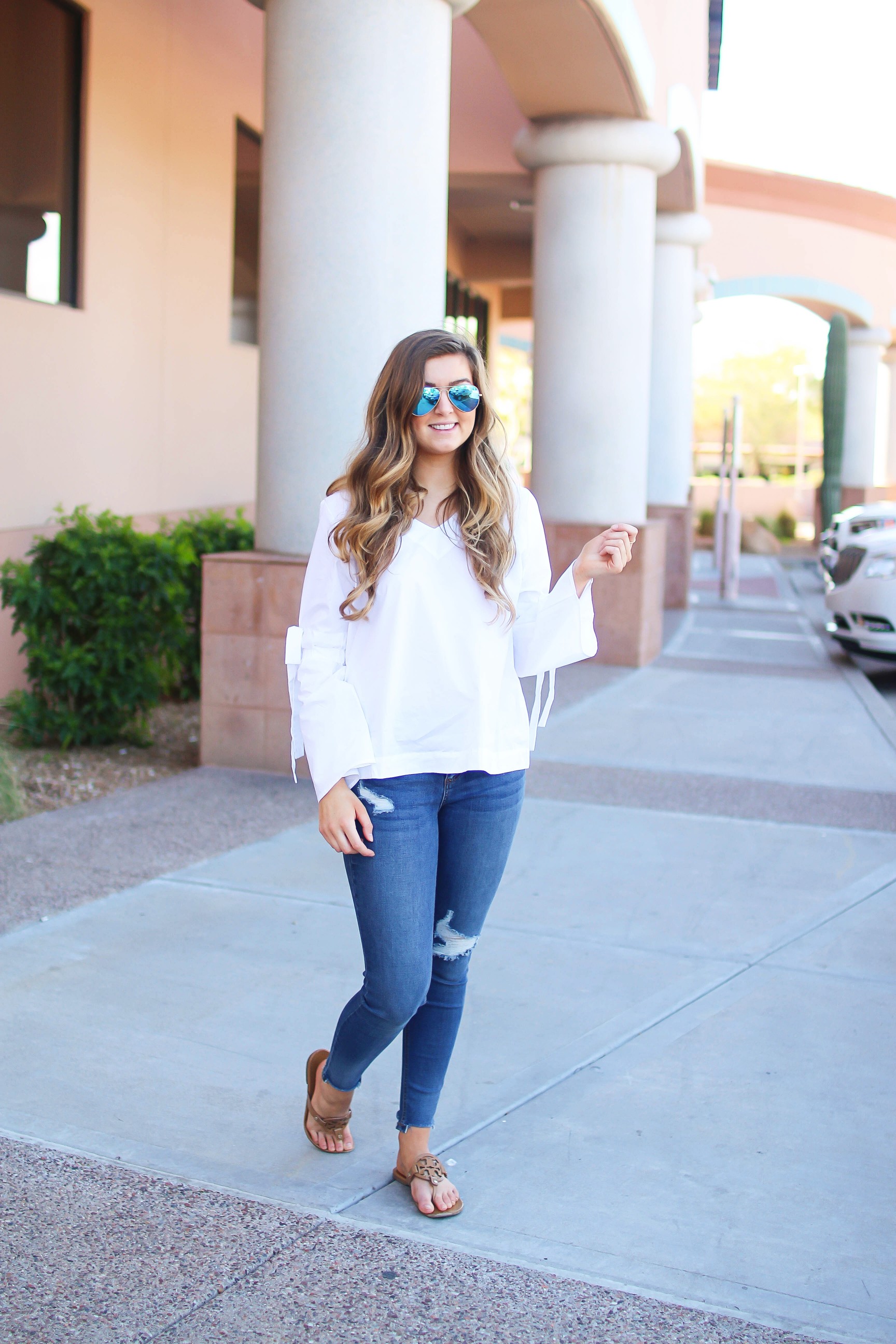 Okay seriously you guys, I have received so many compliments on this shirt and the best part is it's only $28! The sleeves are sort of split on the top of the elbow and it has the cutest bow, I can't stop wearing it! I paired it with my favorite ripped jeans and my Tory Burch Miller shoes to make it a simple outfit. For a little pop of color I was trying to decide if I should wear some statement earrings or mirrored Ray Bans (I have collected red, pink, and blue over the years and love them all). I decided to go for the sunglasses since it's so sunny here in Arizona!
This would be a good time to mention – I am in Scottsdale, Arizona (which you may know if you read yesterday's post of follow me on social media)! I absolutely love visiting here, the weather is so beautiful and everything is so green (I love all the cacti)! Not to mention their restaurants are amazing. We arrived Wednesday night so yesterday was our first full day! We went to Nekter twice (they have the best acai bowls and smoothies) and my mom and I ate Pita Jungle for lunch which was delicious! Other than that we spent a lot of time shooting outfits and going to the Arabian Horse Show since we are here to look for a new horse for my little sister. I wish I was here longer so I could take some day trips around Arizona to see some natural beauty, but I'll definitely be back soon to do that.
By the way, guess where I shot this look? In front of a Walgreens haha! It wasn't necessarily the most beautiful location, but it's crazy that even something as simple as a drug store looks pretty in Scottsdale. You don't get that in Kansas! On the other hand, the other day my mom and I were talking to my little sister and her friend who lives here in Scottsdale and her friend was talking about how ugly it was here. We were all like, "Are you crazy?! It's beautiful here, you're so lucky!" I guess it just goes to show you we get so used to living somewhere that it just seems dull after awhile haha!
In other news, I am not one to care or focus on numbers when it comes to blogging, I do this for the fun of it! However, 2017 has already been so amazing for me and I am so humbled by my growth and everyone that takes the time to read my blog or follow me on social media! It's honestly crazy to me that that many people care. So thank you from the bottom of my heart for supporting me and reading my blog!
xoxo,
Lauren Lindmark
Copyright © 2017 dailydoseofcharm.com