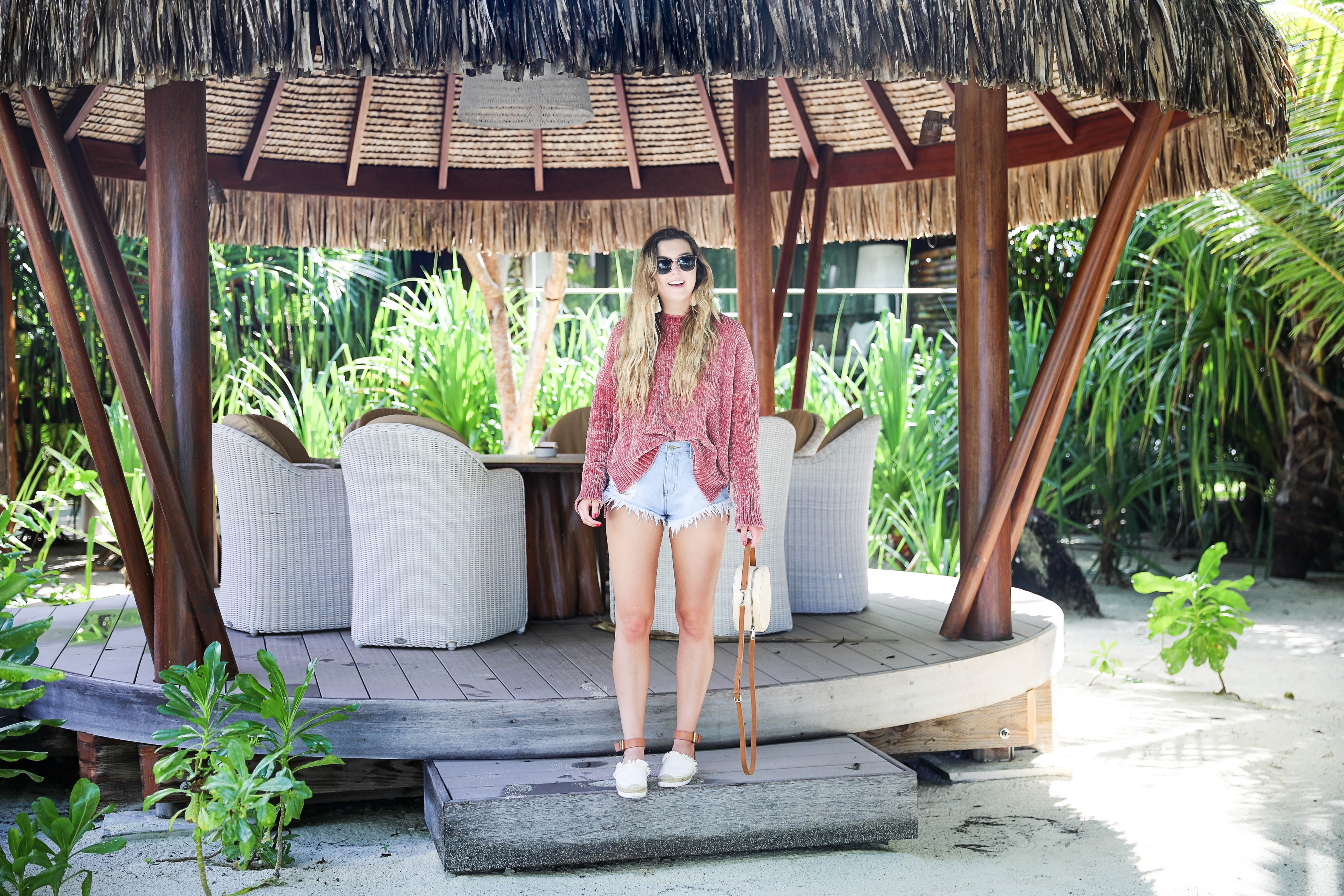 Softest Mauve Sweater | OOTD 📍 The Brando at Tetiaroa
Hey y'all, happy Tuesday! Currently writing this at 3:00 a.m. because I am still on Bora Bora/Tetiaroa time. I was so tired all day because I got up early and was super busy – but now I am barely tired. I am on Facetime with my best friend/roommate and I miss her so much! I haven't seen her since I left for my trip and now she is out of town. We have been on the phone for hours, are we the only roommates that do this haha!? Anyways, the point of all this is I should probably keep this post short and sweet because I need to go to bed soon.
This is my first post that I am sharing that was shot in Tetiaroa, French Polynesia at The Brando. I can't wait to share photos of our house there, it was beautiful and such a dream! These photos were taken in our backyard right by a little bungalow/hut that we ate dinner at. I didn't really get a chance to actually wear this outfit while on spring break because it ended up being SO hot! Usually when I am at the beach I am used to it being cooler in the mornings and evenings – but we only had one cold day one of the days it rained! Other than that it was high 80º all the time. Can't complain though, it just means I'll be wearing this sweater now that I am back in KC with 40º weather.
Keep scrolling for outfit details!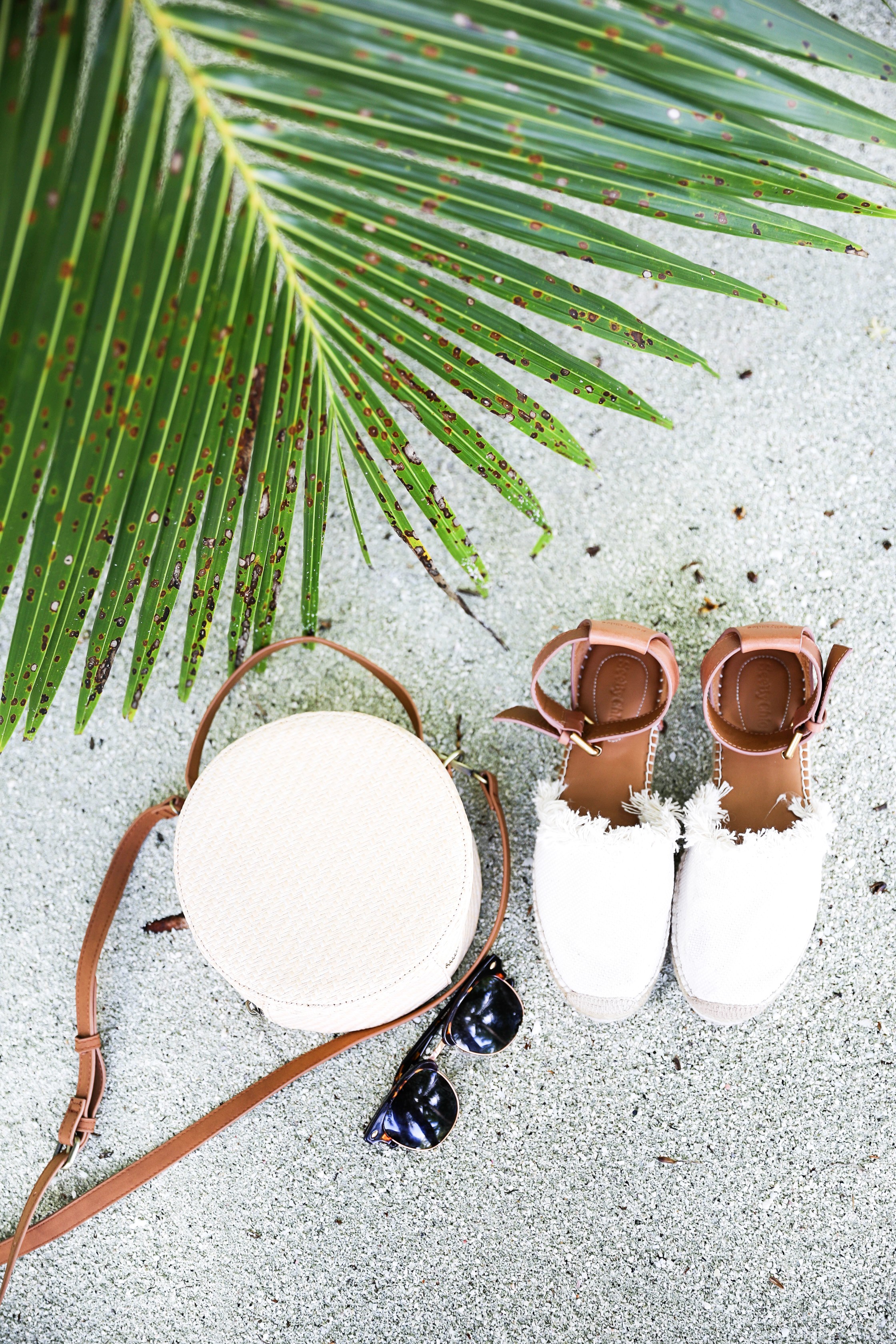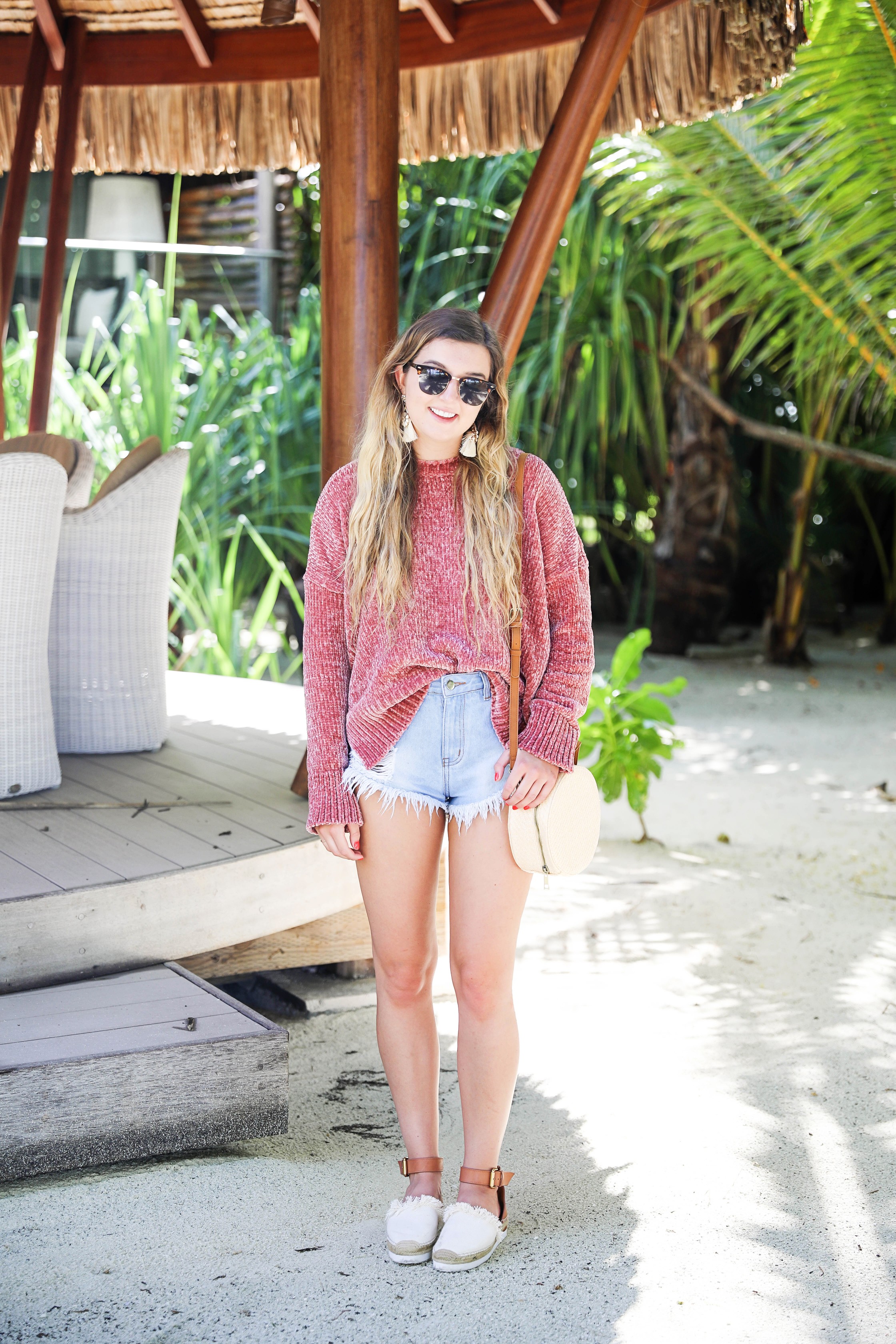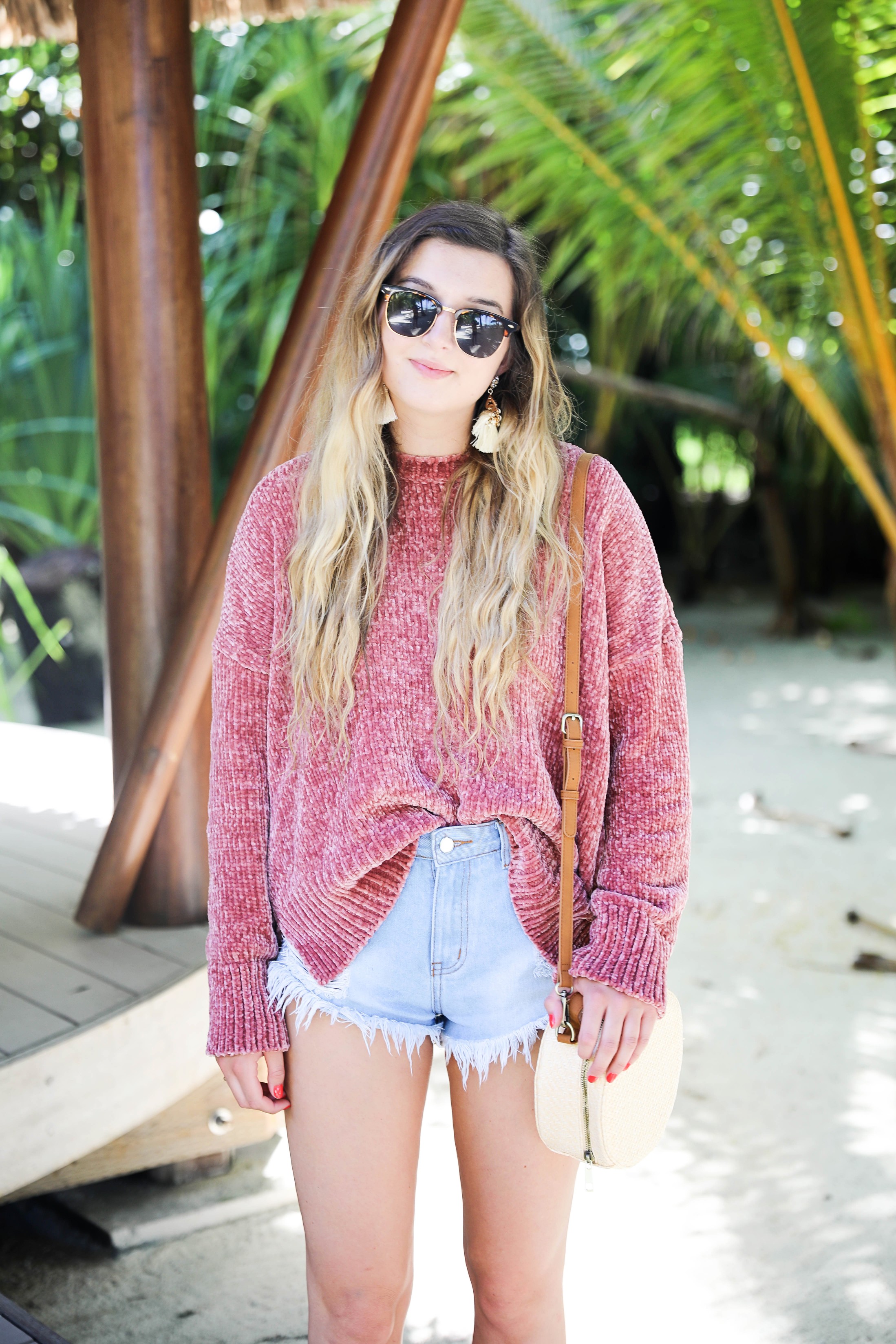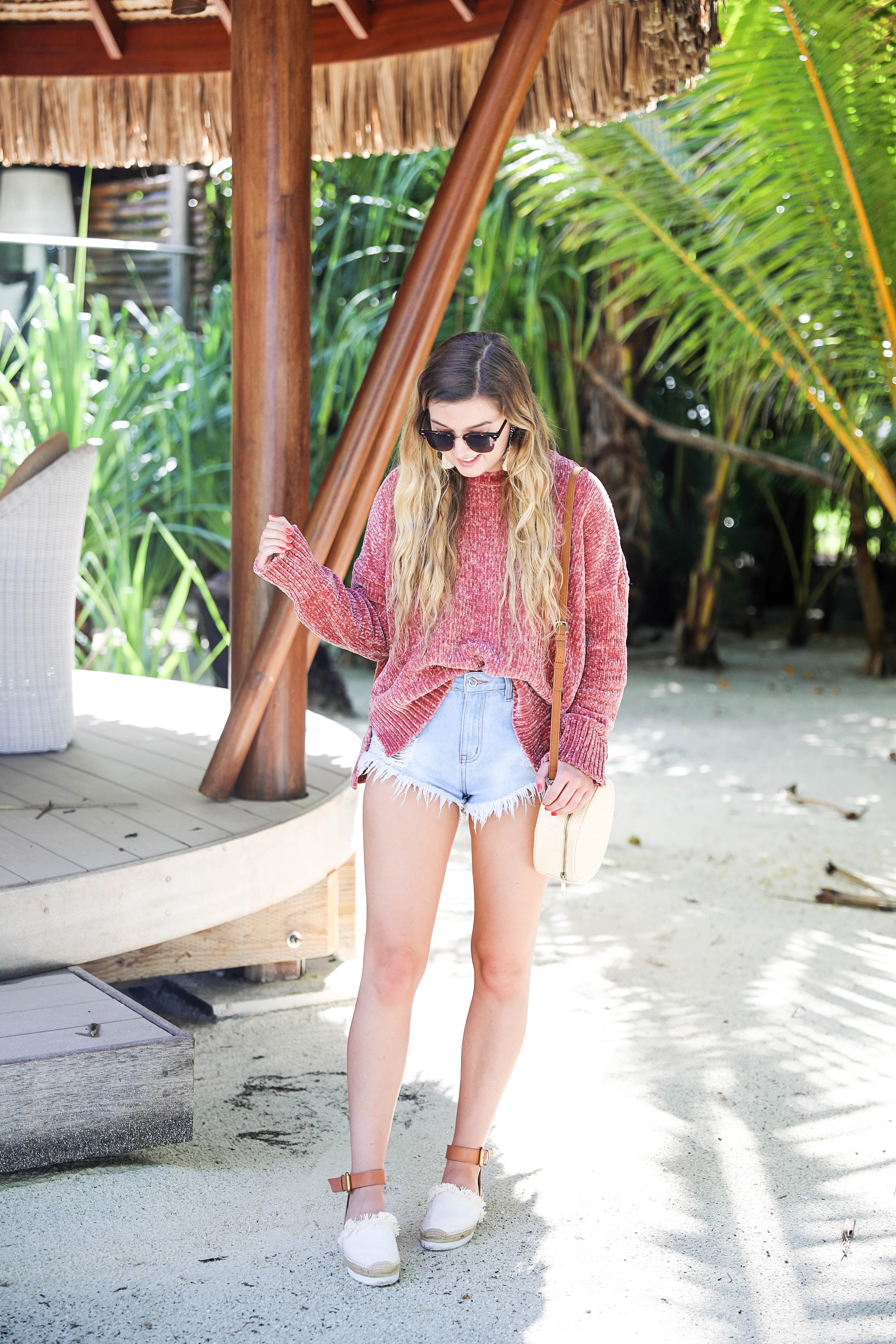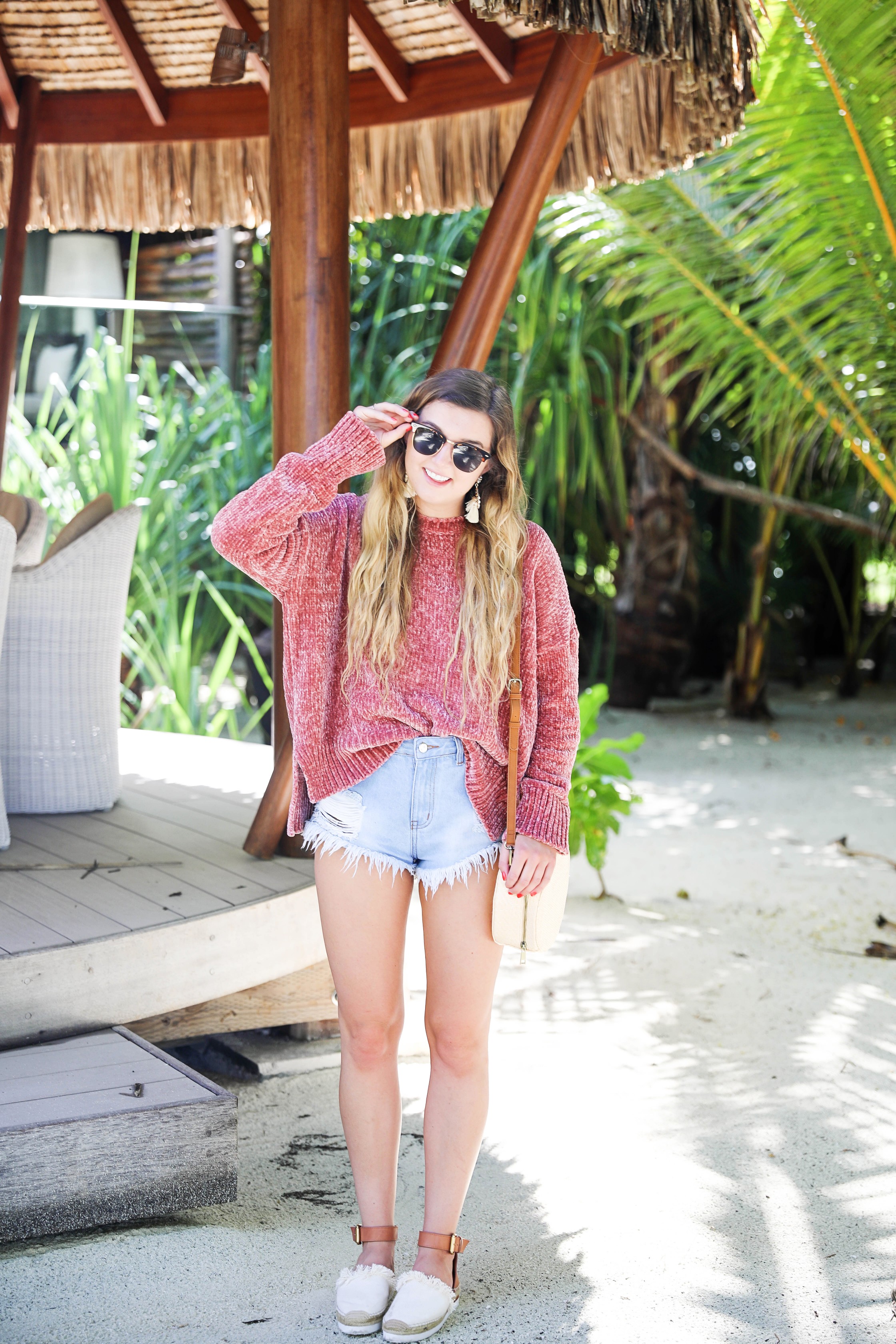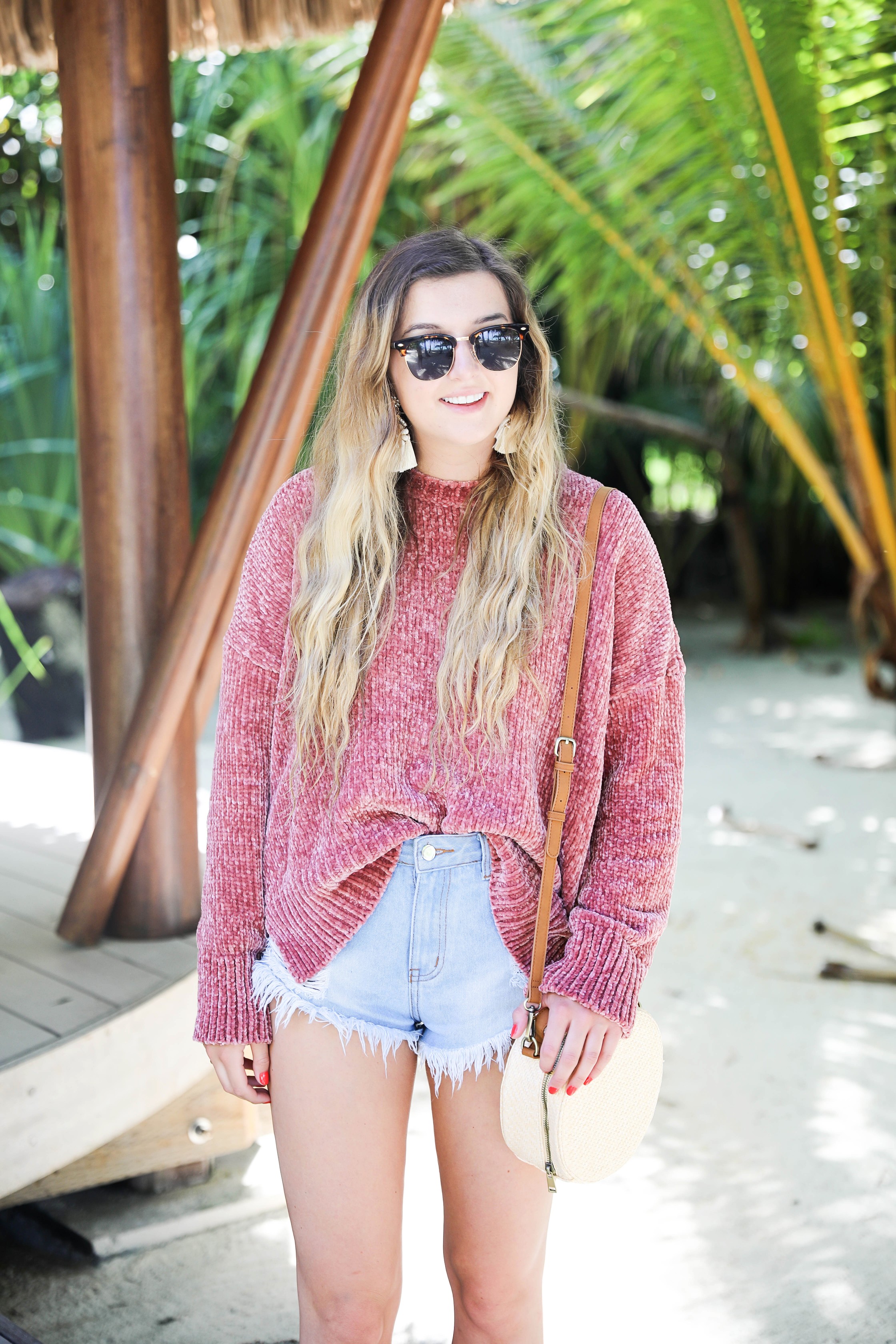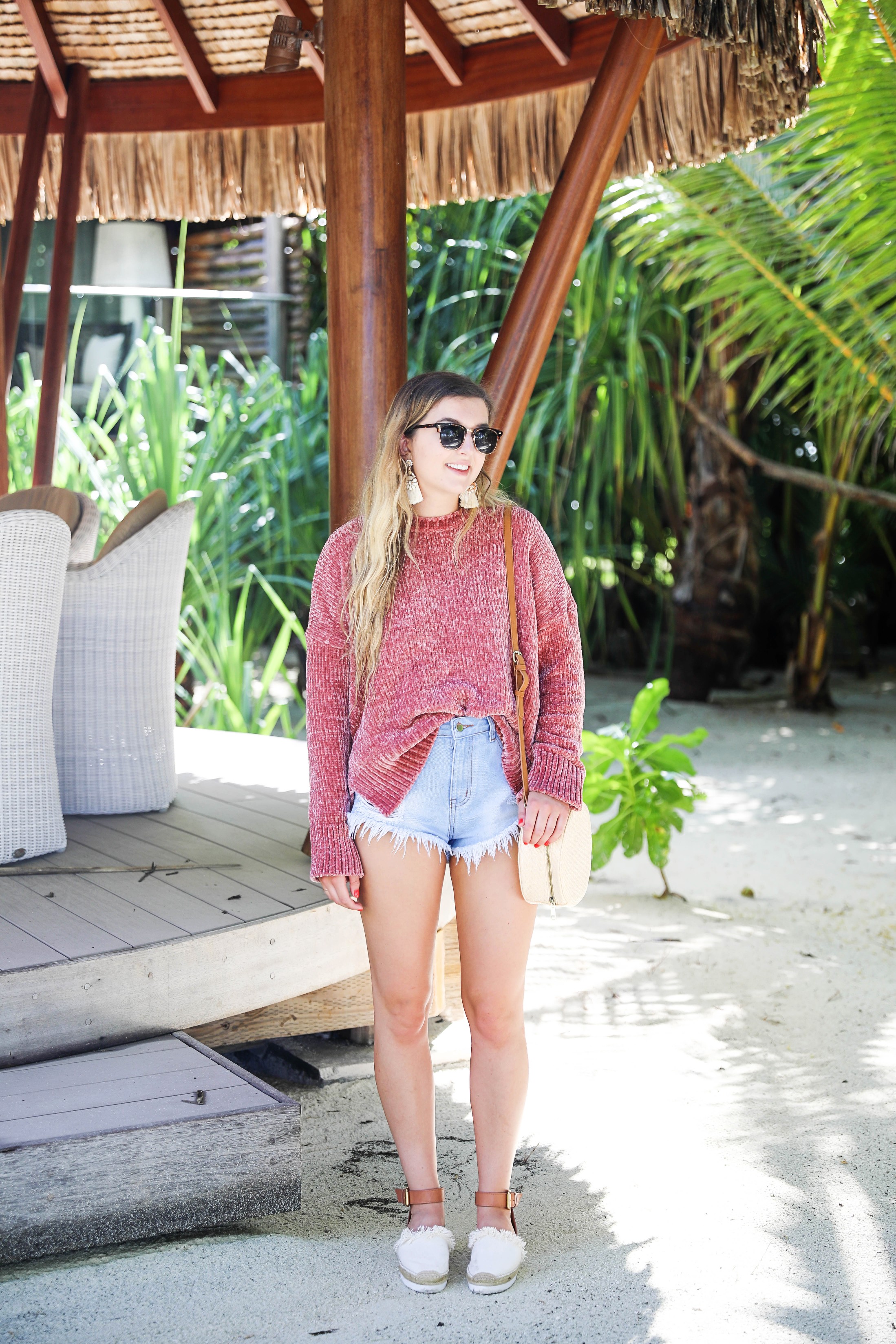 This sweater is THE softest sweater I own, and I love the color! I paired it with jeans shorts and my new favorite shoes that I talked about in a post the other day. This is definitely an outfit that I will be wearing all spring! I love sweaters and shorts during transitional periods.
Okay this is so weird, but does anyone remember the All Grown Up version of Rugrats?! It just popped in my head… I am going to get on YouTube and see if I can find it and watch it while I fall asleep haha!
xoxo,
Lauren Emily Lindmark
Copyright © 2018 dailydoseofcharm.com