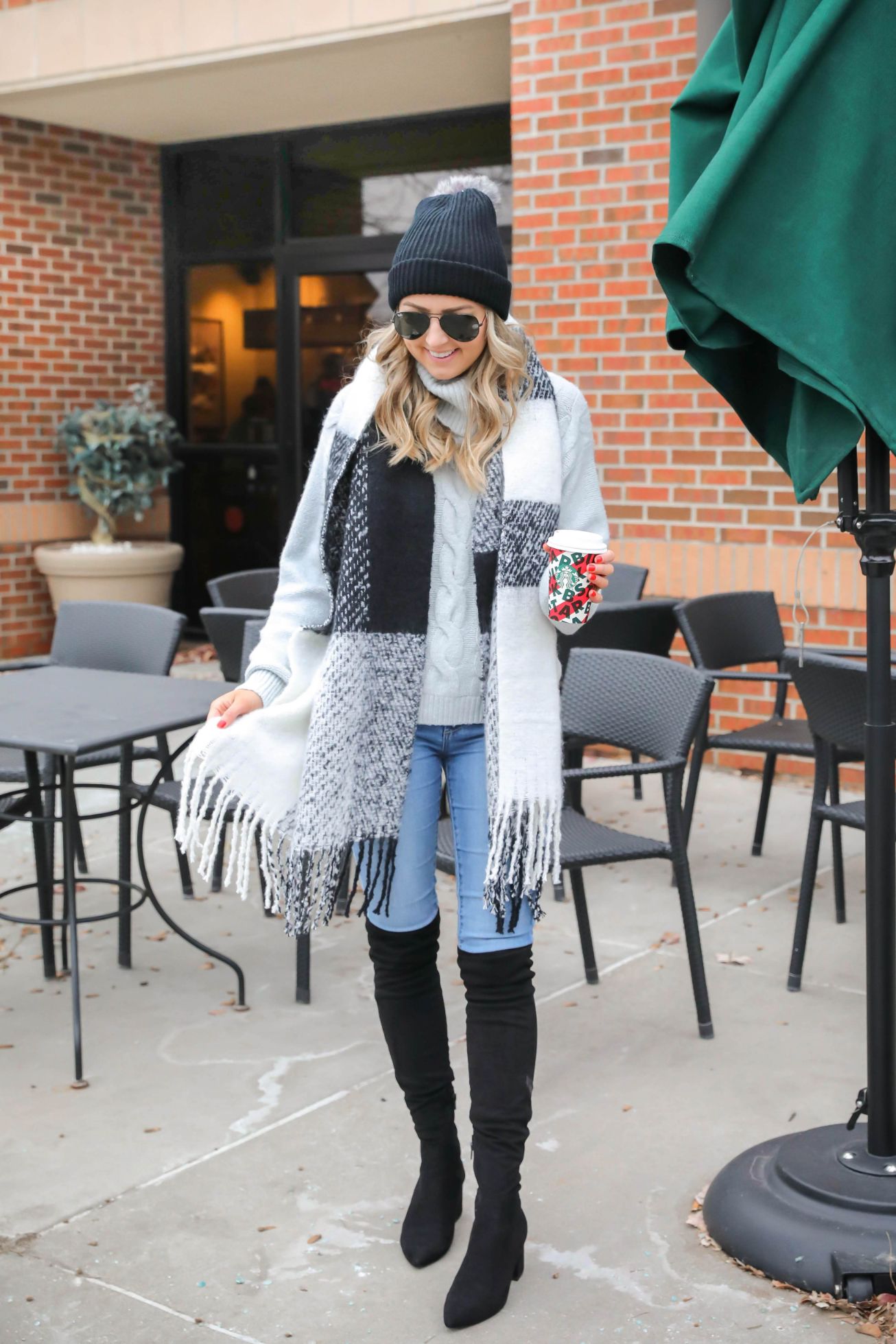 Spending $100 at Each of My Favorite Online Stores | What Can I get for $100?!
Hello friends, happy Wednesday and happy Thanksgiving-Eve! I hope you all are getting ready to eat lots tomorrow! Today I am sharing a post that I thought of doing a long time ago and I am finally getting around to it! I wanted to go online to all my favorite stores and see what I could get for $100. I knew some stores I could get more items, and some stores I would be getting higher quality! So I wanted to compare them all and also just share some cute looks!
A few weeks ago I ordered clothing from Amazon, Pink Lilly Boutique, Nordstrom, and Forever 21 – spending $100 at each place! Here are all the looks!
amazon haul

As you can see, I was able to get two full looks from Amazon (not including shoes)! I love Amazon for more trendy items, because they don't break the bank, but overall – everything is usually pretty cheap and not something I wear year after year. Every once in awhile you'll hit the jackpot with an item, but for the most part you "get what you pay for."
Outfit #1: | Camel Sweater (size small in khaki) | Leopard Sweater (size small) | Black Over the Knee Boots (not Amazon) |
For outfit one I found that super cute brown sweater and paired it with a leopard skirt that I had been eyeing for awhile! Overall the outfit was comfy and cute! The sweater is not "high end" feeling, but definitely something I will wear again this year! The skirt was a steal because it was trendy and affordable!
Outfit #2 | Red Sweater Dress (size small) | Plaid Scarf | Tan Booties |
Outfit two was definitely worse quality. The sweater dress wasn't horrible, but definitely not the best I have ever tried. It would still be cute for a holiday party, but just know it's not "Nordstrom" or even "Boutique" quality. The scarf, on the other hand, I do not recommend. I think you can find scarves that are a lot higher quality that this!

pink lilly boutique haul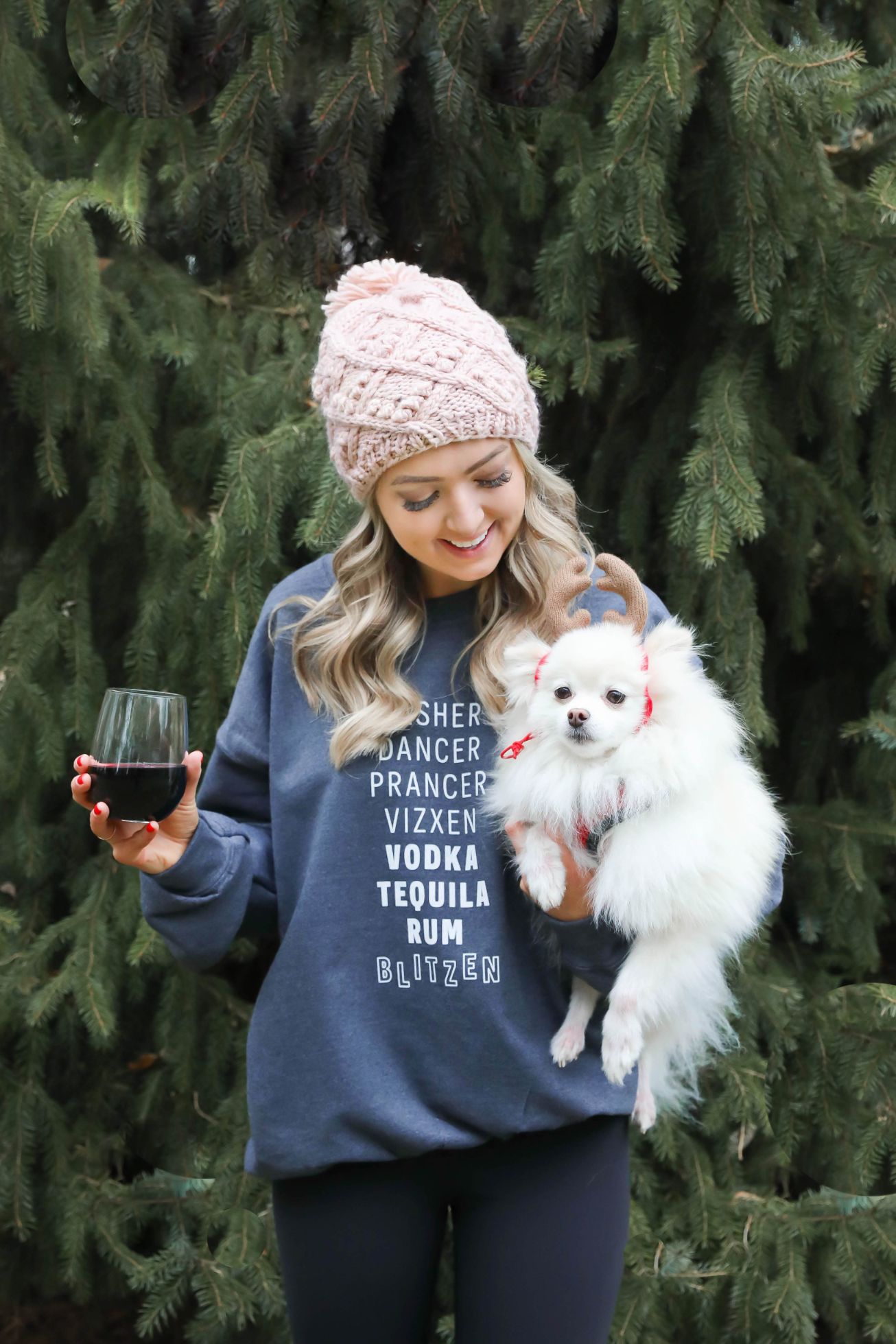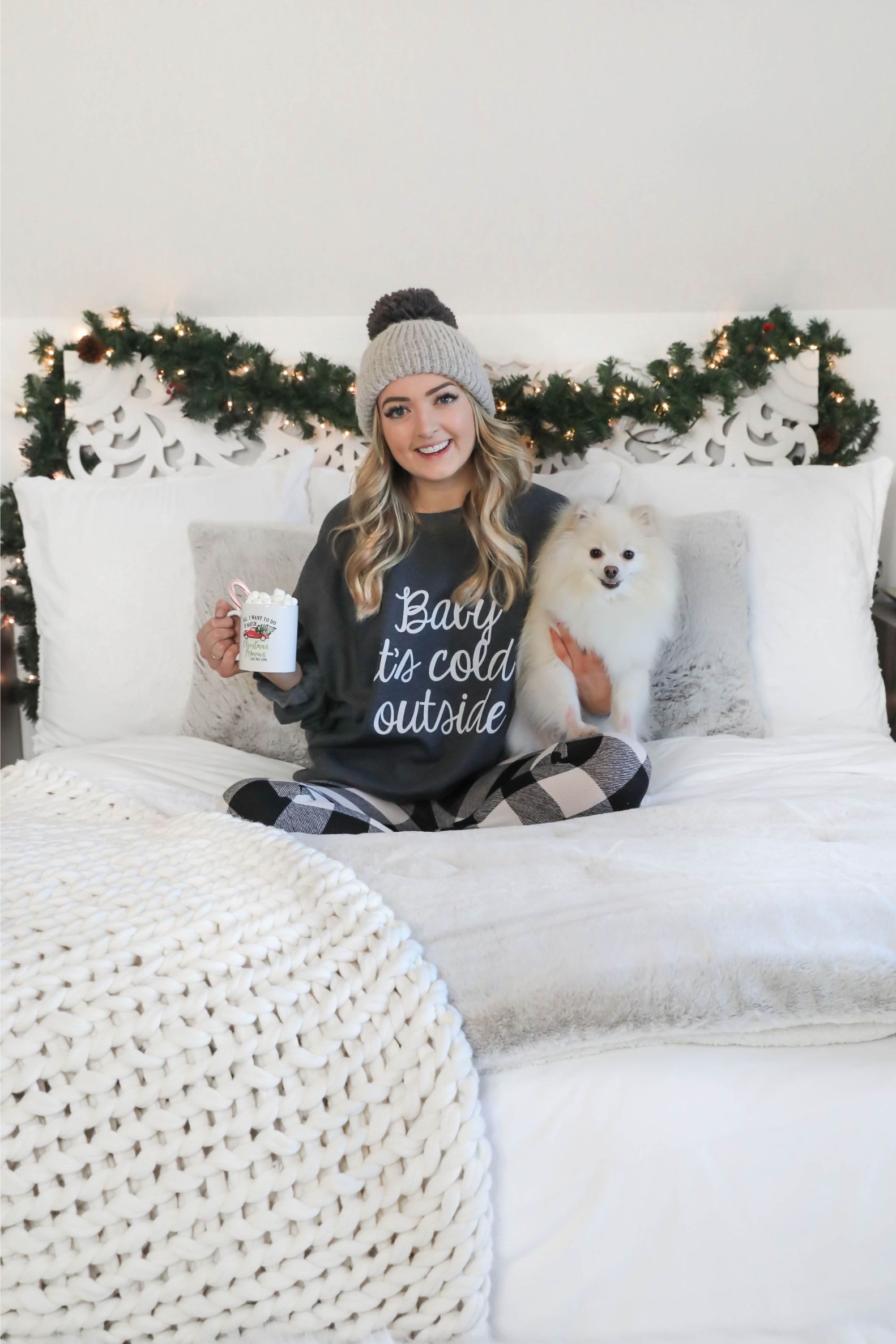 Pink Lilly Boutique is one of my favorite stores! I was able to buy one sweatshirt, a pair of plaid PJ pants, and a pink beanie for $100! I actually cheated and bought a second sweatshirt since I wanted it and then I forgot when I went to shoot so ended up shooting both haha! So technically my total was $135, but since the sweatshirts are interchangeable oh well! I always really love their stuff, so overall I was happy with this purchase!
Outfit #1 | Reindeer Sweatshirt (large for an oversized feel) | Pink Beanie |
How funny and cute is this sweatshirt?! And how FUNNY AND CUTE is beau?! Haha! I love this photo! This sweatshirt is super soft and cozy. Pink Lilly designs all their own sweatshirts usually and this one is amazing. It'll be perfect for lounging around in for the holiday season! I also really love the pink beanie I purchased from them!
Outfit #2 | Baby It's Cold Outside Sweatshirt (large for an oversized feel) | Plaid PJ Pants (size small) |
I think this sweatshirt is so cute, same as I said before, it's really cozy and perfect to lounge around it! I paired it with these really fun buffalo plaid PJ pants! Overall I love this whole look and purchase!

nordstrom haul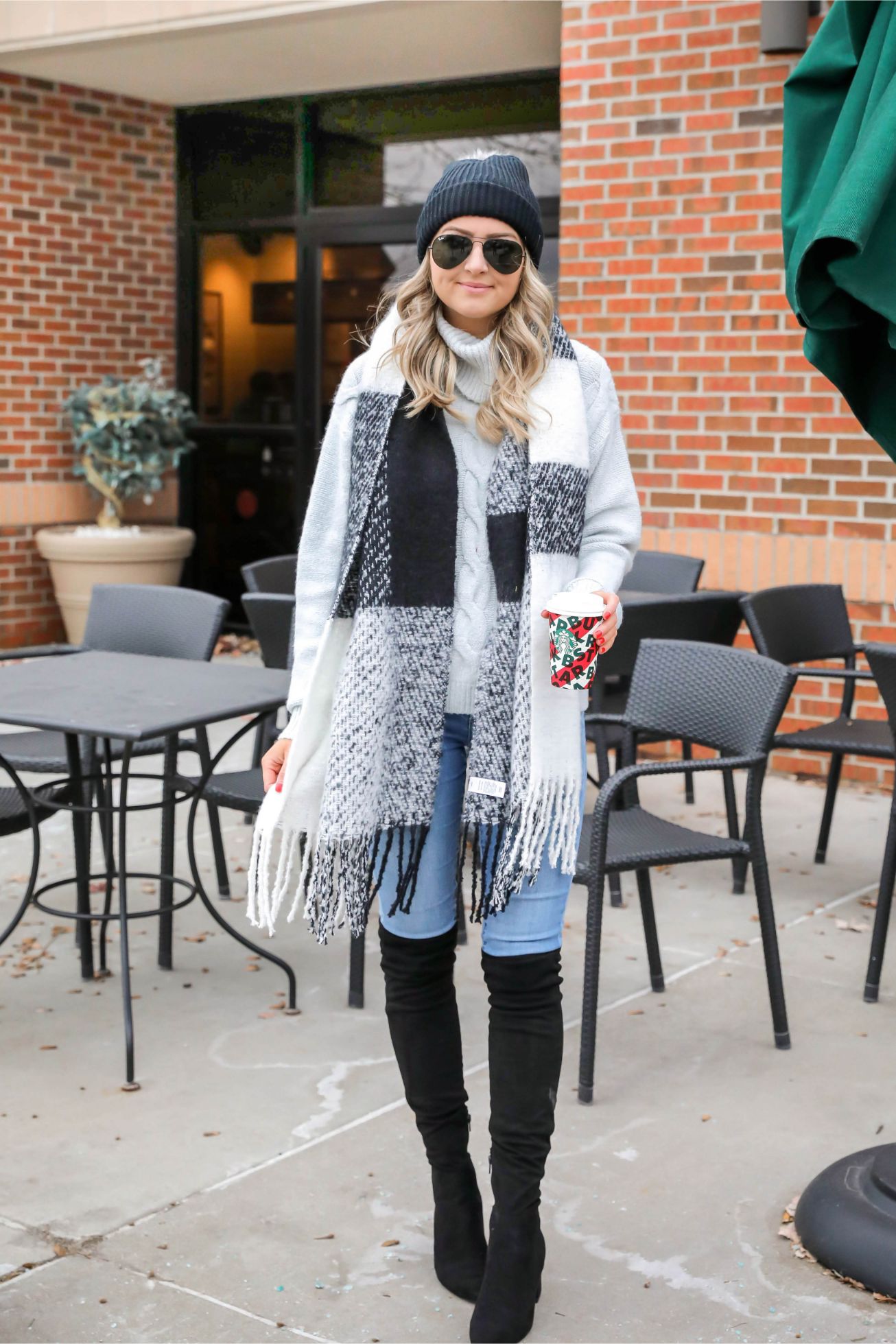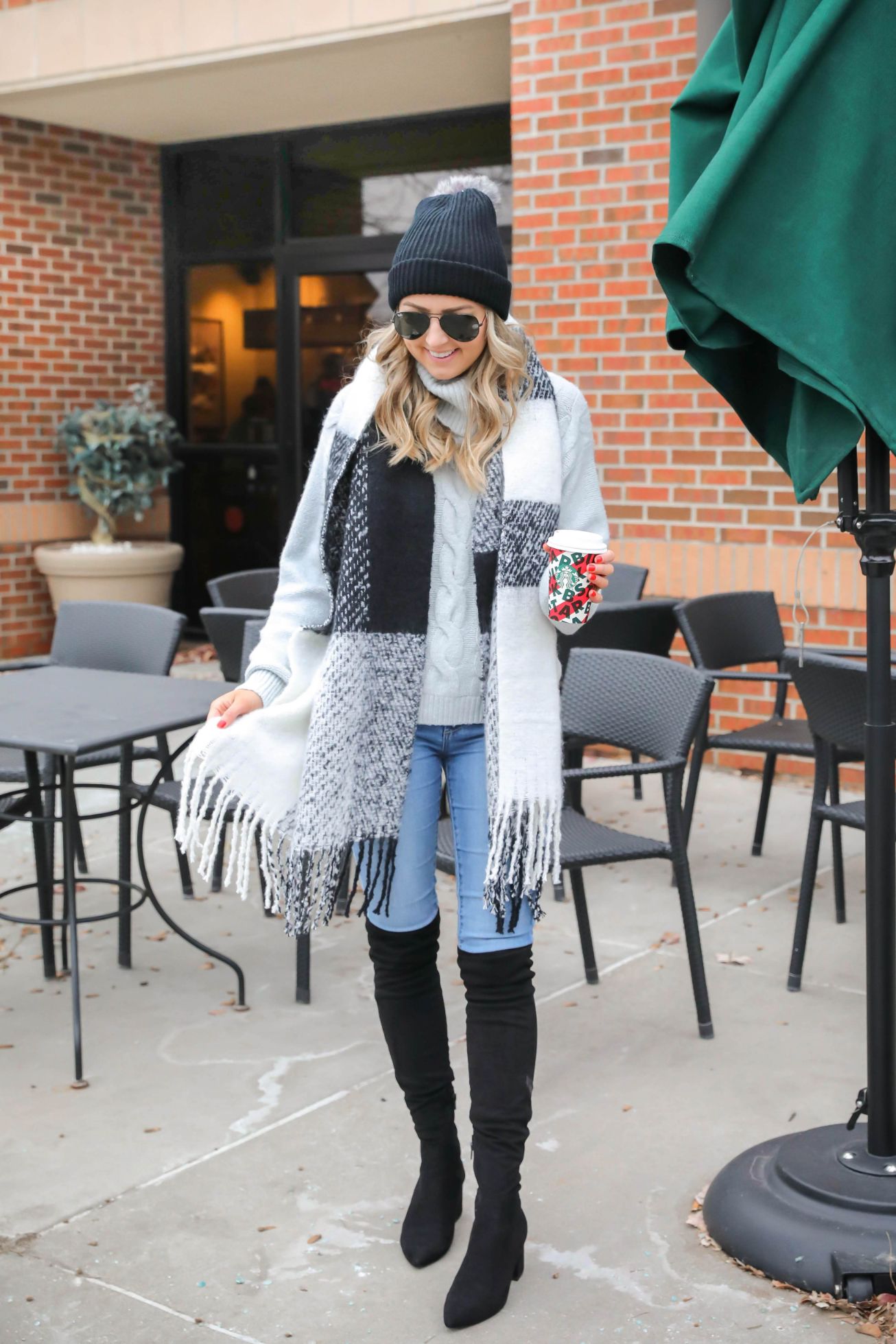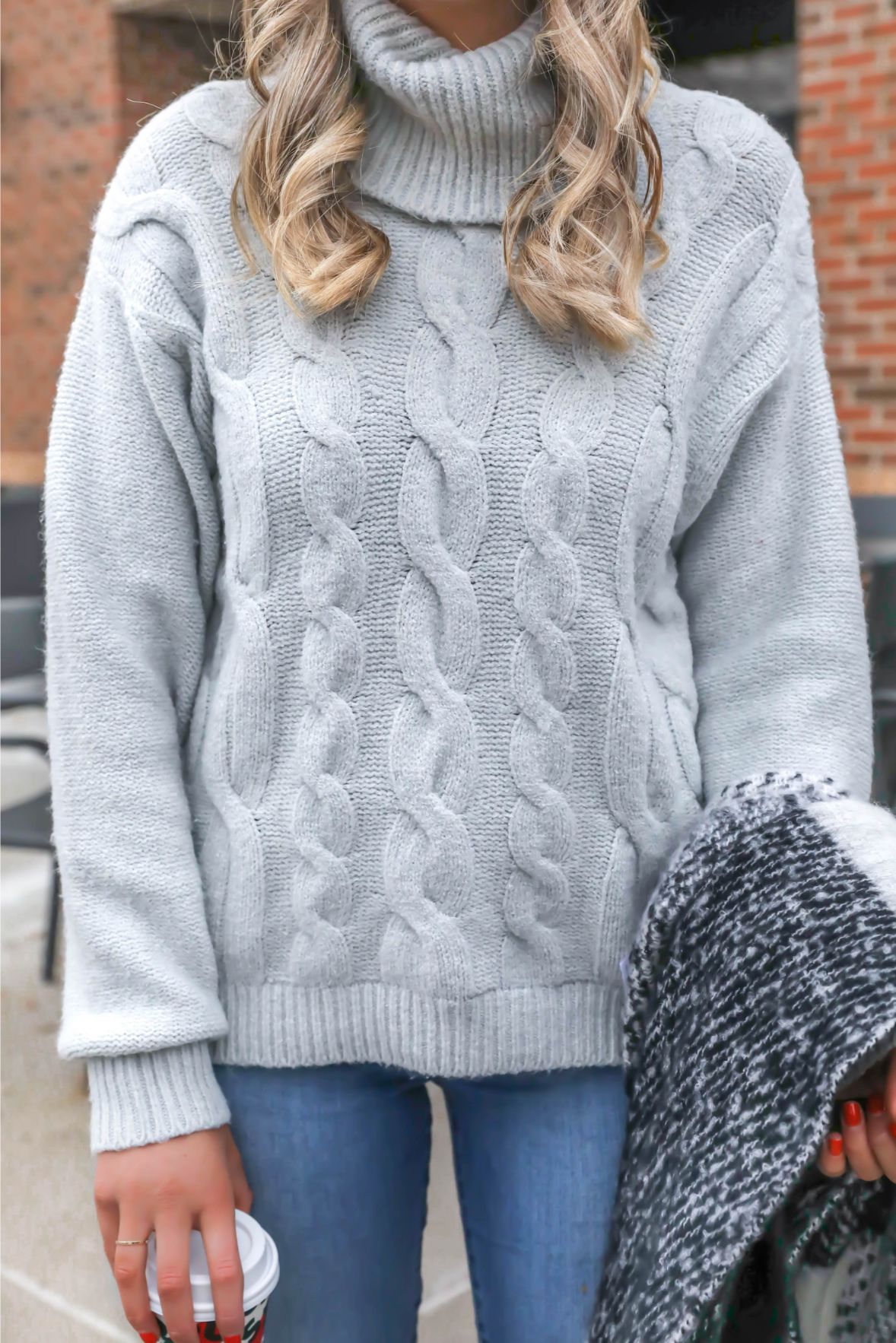 Next, up I had to do a Nordstrom haul! I love all their clothing, everything is usually high quality! The only downside is it's pricier, so this was the only place I shopped from that I only got ONE look from. It is super cute though – my mom actually stole this sweater after we shot it haha!
| Cable Knit Sweater (size small) | Beanie and Scarf Set |
I LOVE this sweater you guys! A lot of cable knit sweaters tend to be thick and itchy, but this one is perfectly thick, cozy, and SOFT! I am in love! I also bought this super cute beanie and scarf set. This would be a great gift for someone this Christmas!

forever 21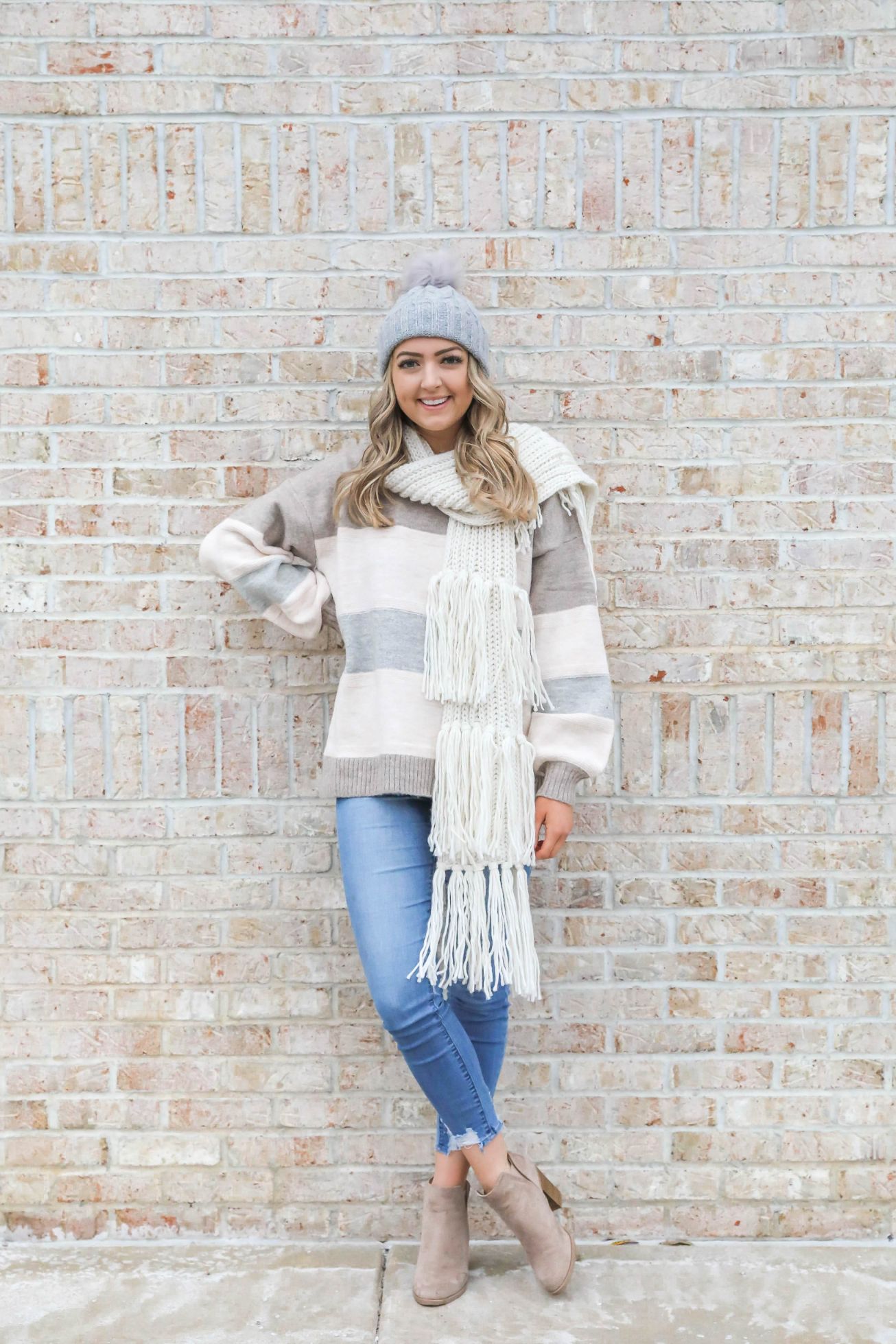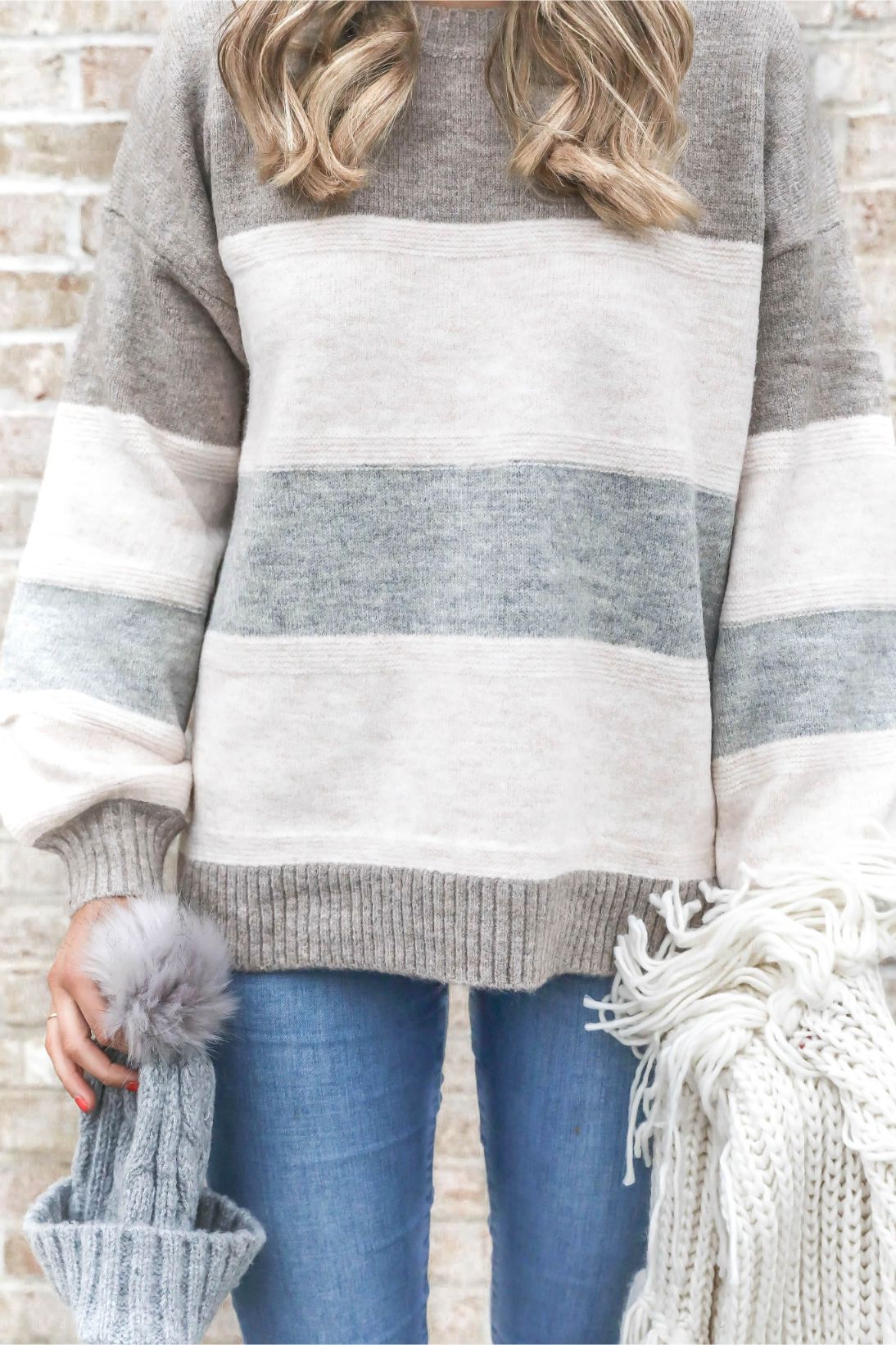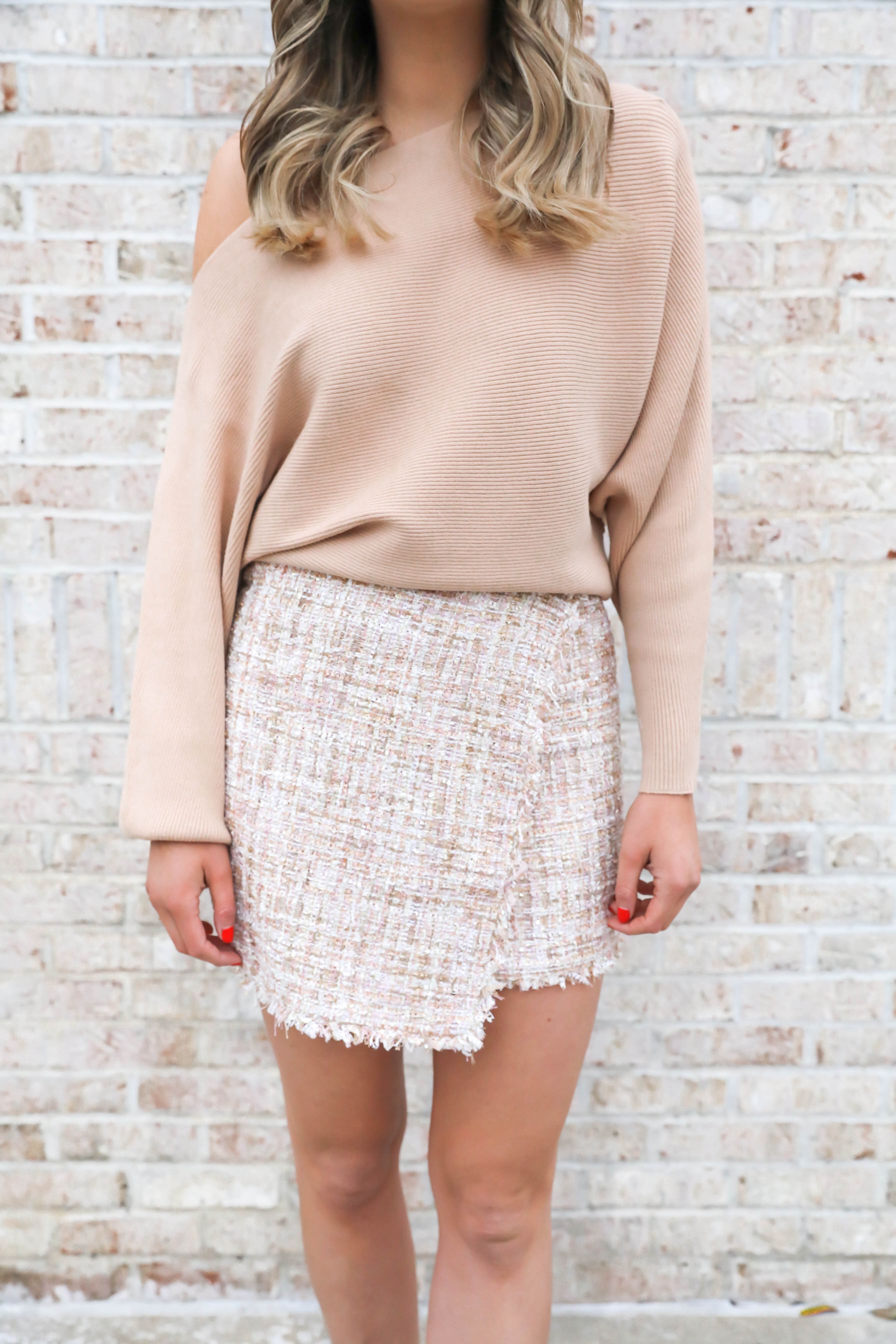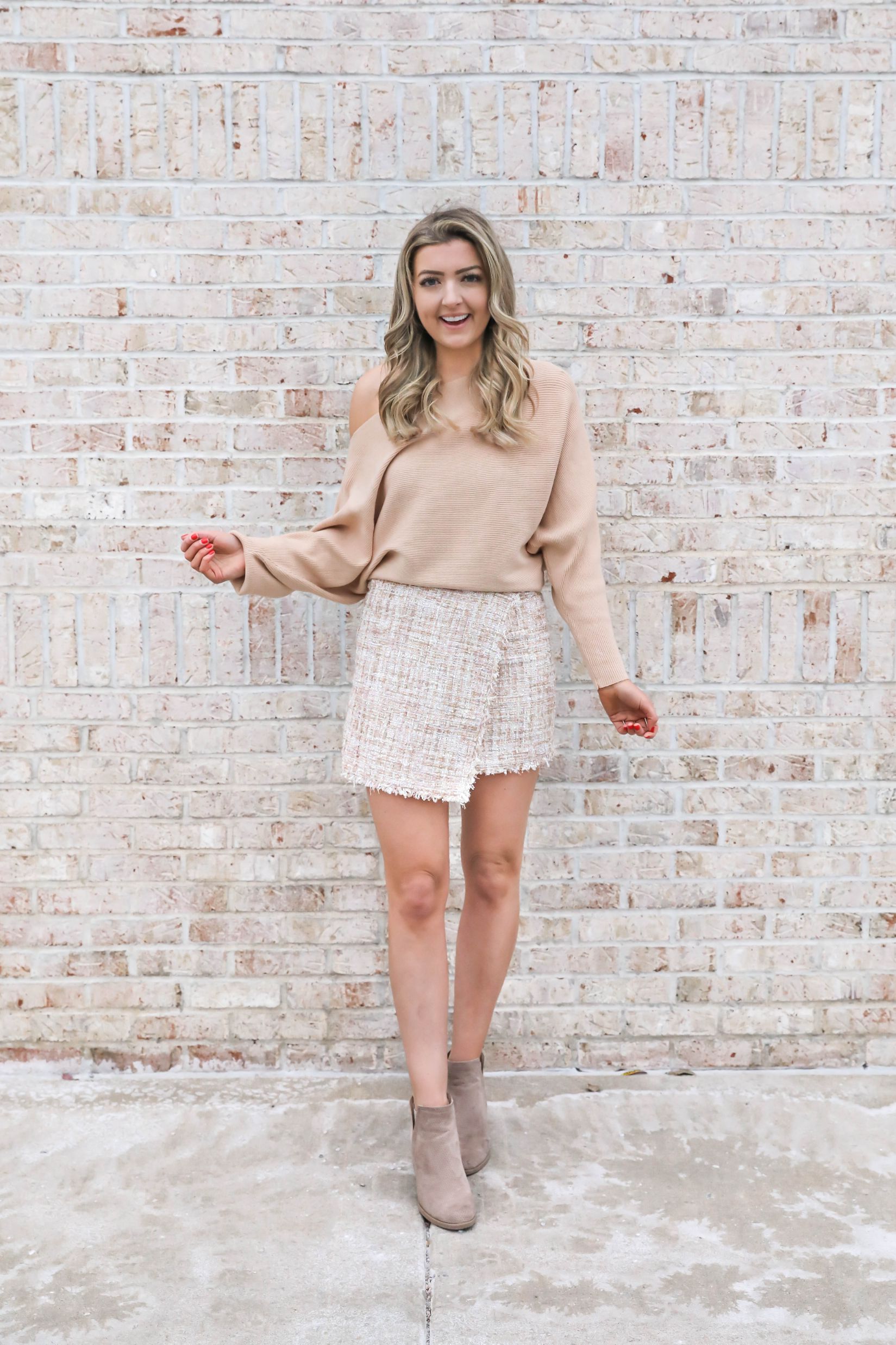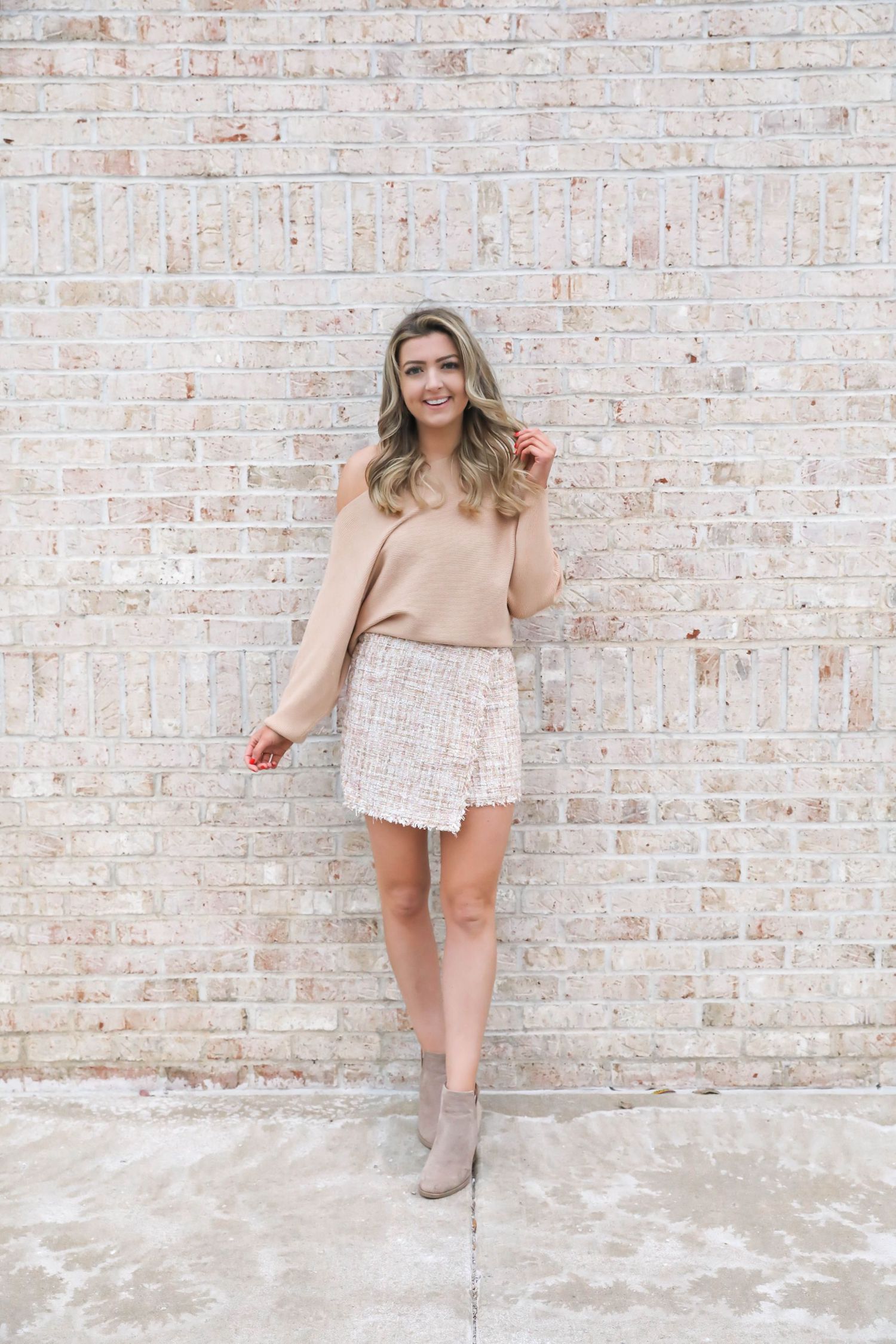 Last, but not least, Forever 21! I was able to purchase two looks (minus the shoes and jeans). To be honest, I haven't shopped from there in forever, but I am so glad I did because I LOVED these looks! Forever 21 is great for cheaper fashion, but I think they are more high quality than Amazon!
Outfit #1 | Color Block Sweater (size small) | Scarf | Beanie |Booties (not F21) |
How cute is this look?! I thought the scarf was so fun and unique! I love the fringe and how big it is! The color block sweater is sadly already sold out, but they sell some similar ones! The beanie was the perfect way to finish off this look!
Outfit #2 | Slouchy Top (size small) | Skirt (size small) | Booties (not F21) |
This outfit was a little out of my usual realm of what I wear, but I LOVE it! The skirt is so cute and perfect for the holidays, and this top fits so well!

Let me know what your favorite look is and what's your favorite store to shop from?! I loved doing this post, so if you want to see more tell me where to shop from next or what theme you want to see! I'll never give up an opportunity to shop haha! Happy Thanksgiving loves!
xoxo,
Lauren Emily Lindmark
Copyright © 2019 dailydoseofcharm.com