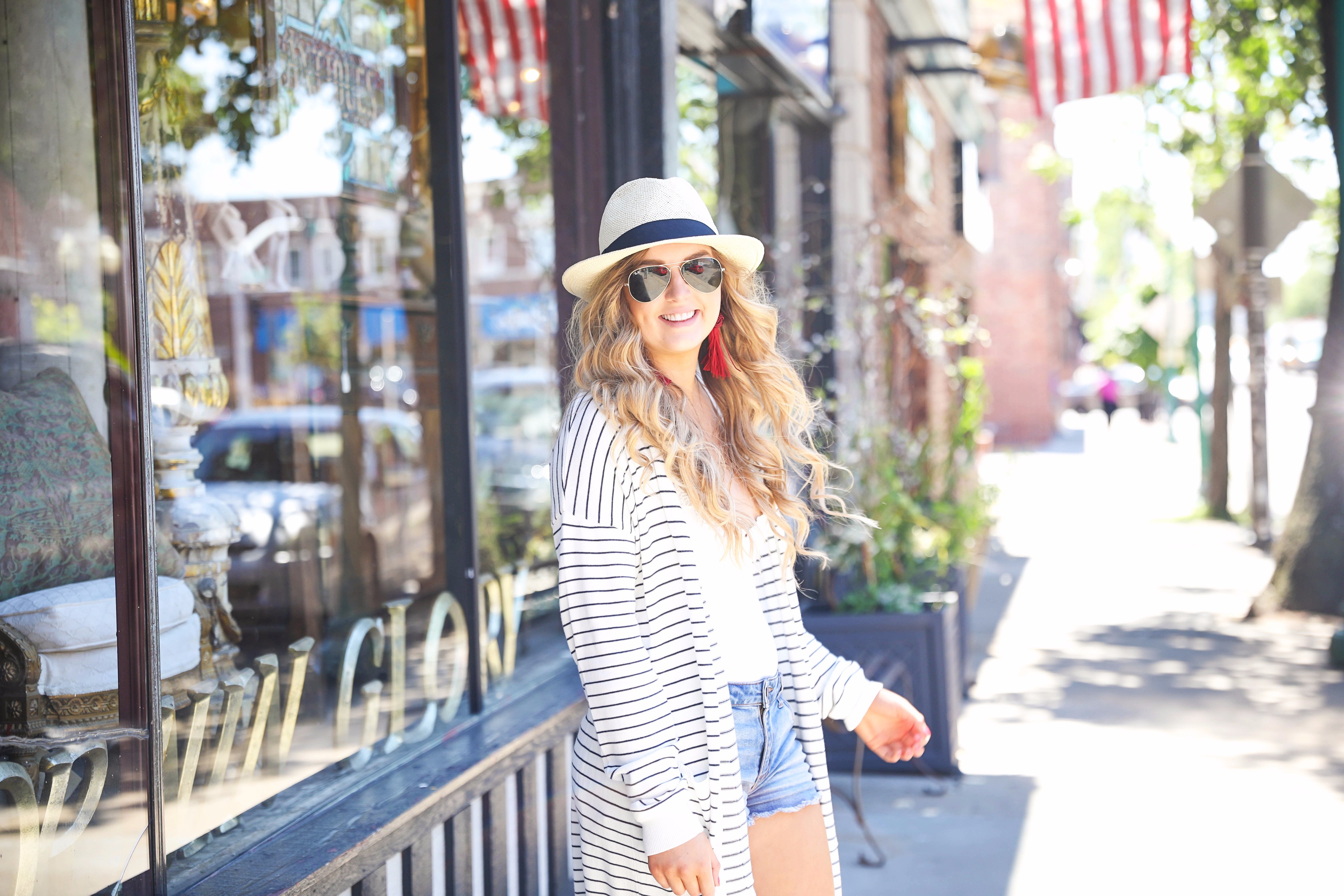 Stars & Stripes | OOTD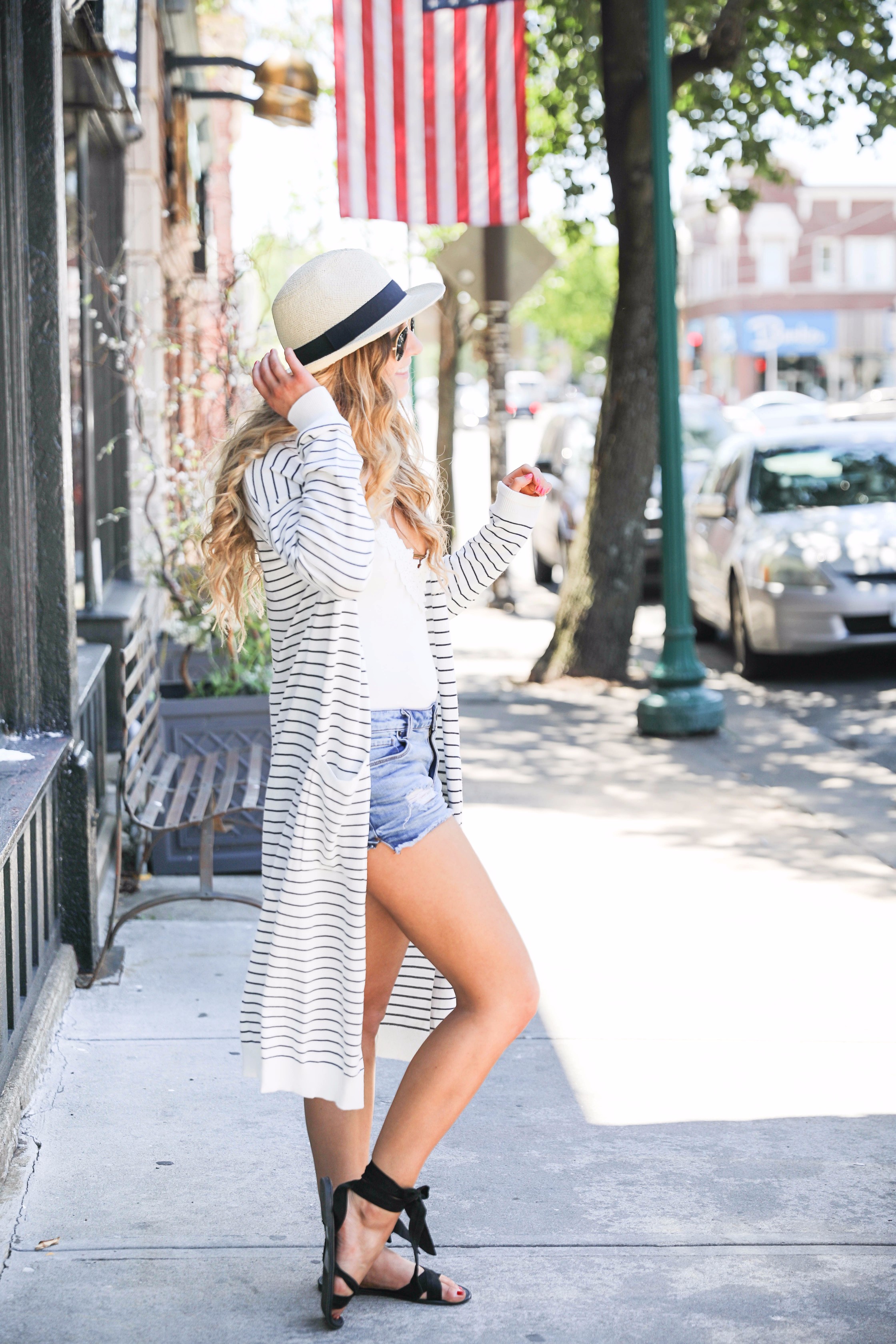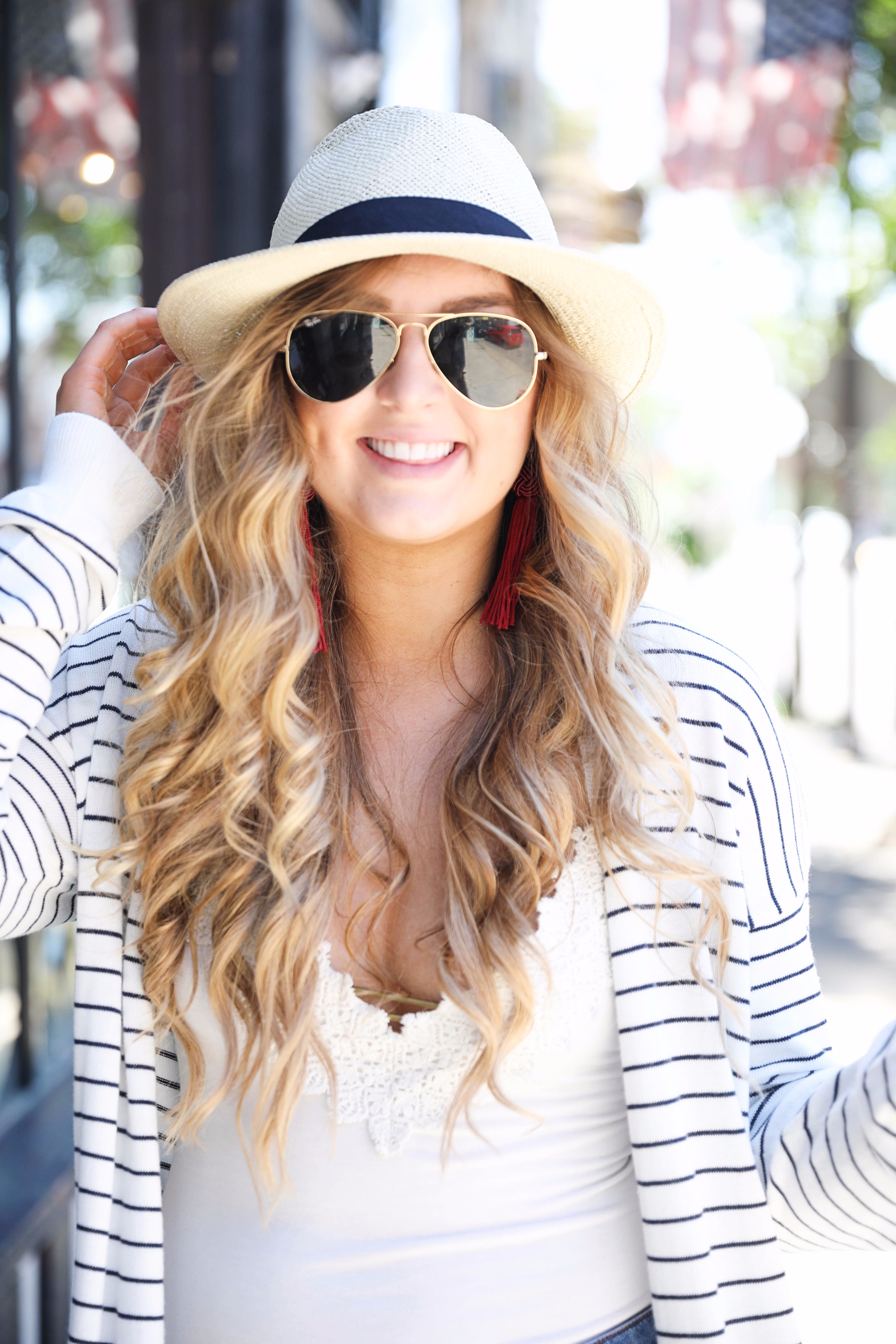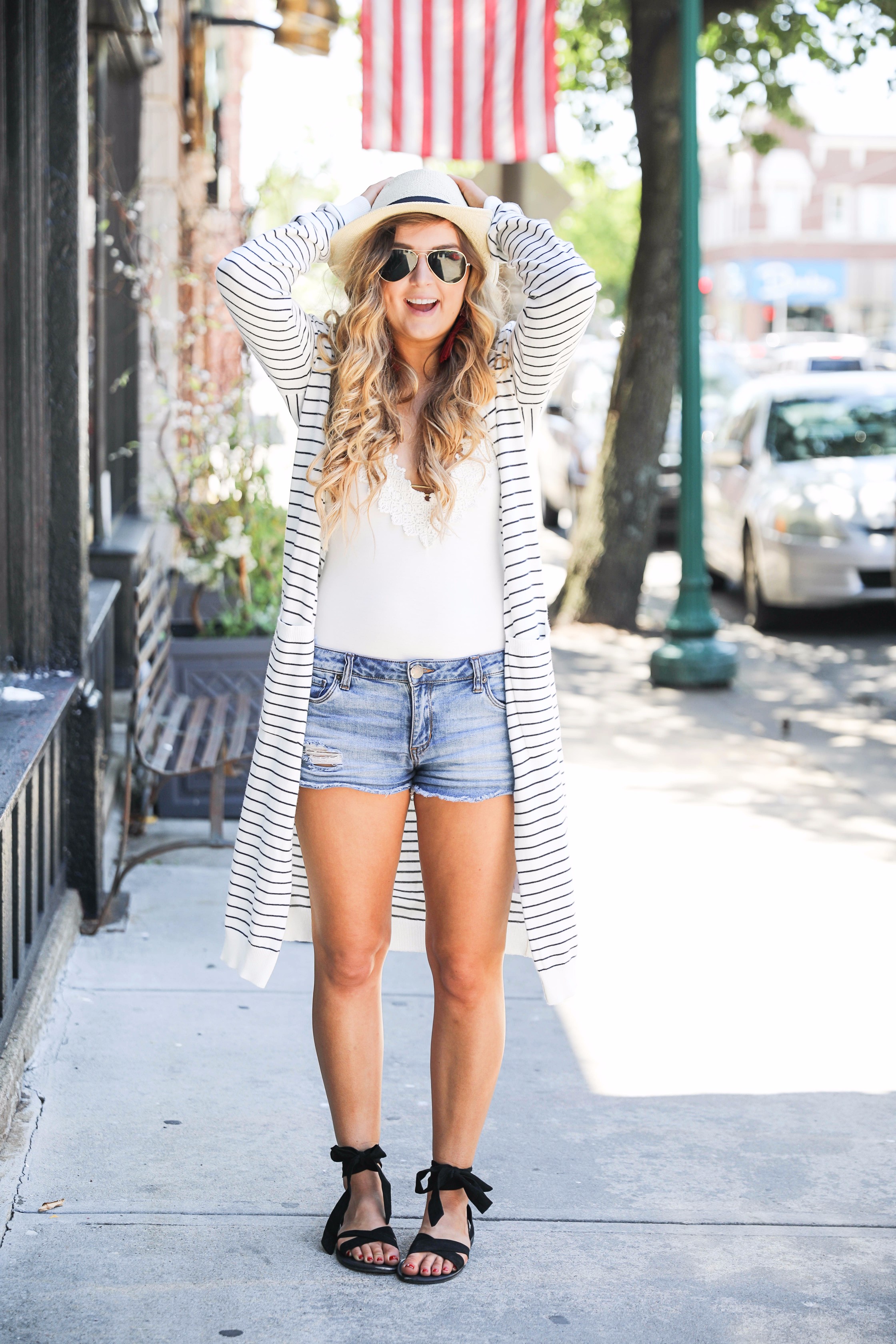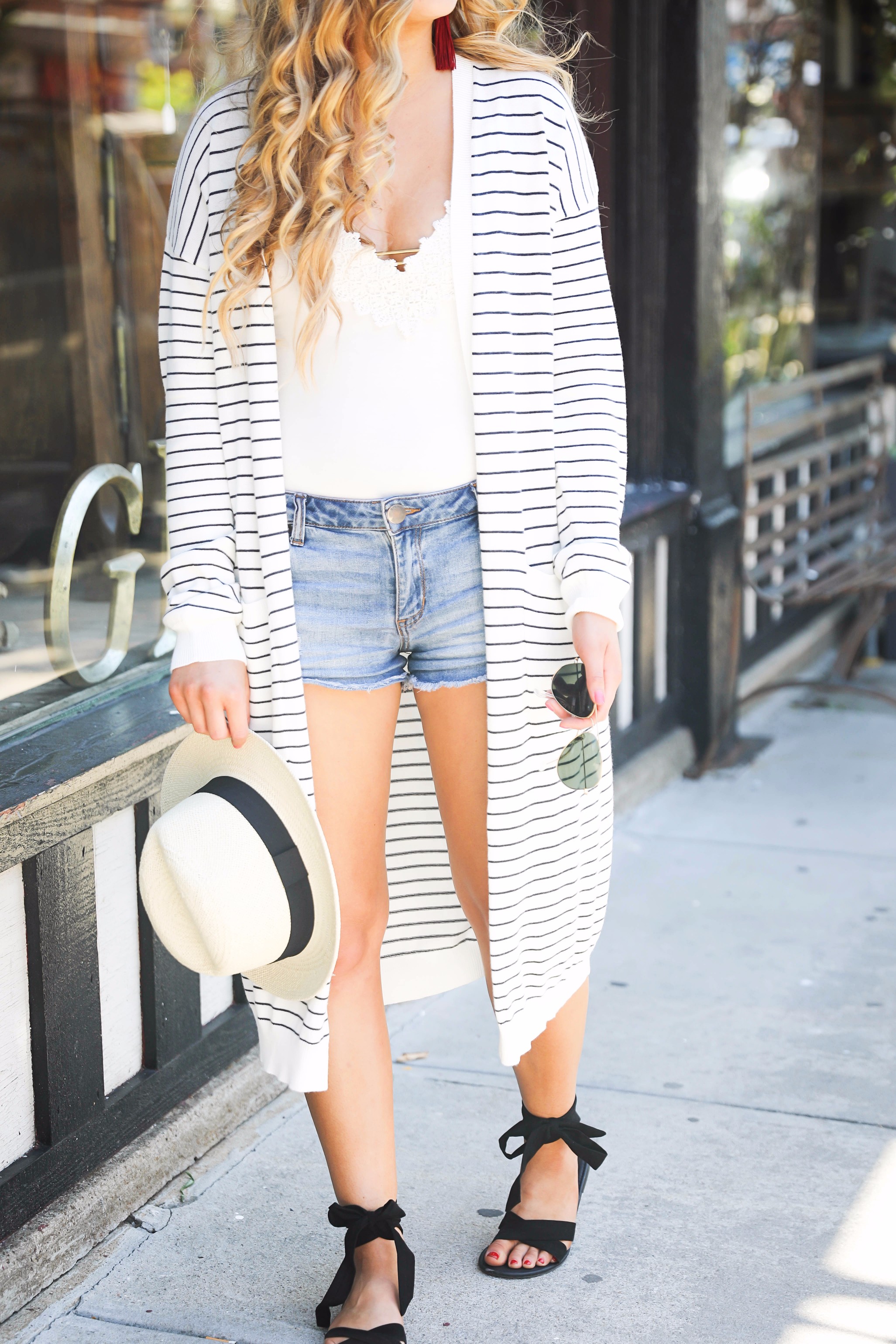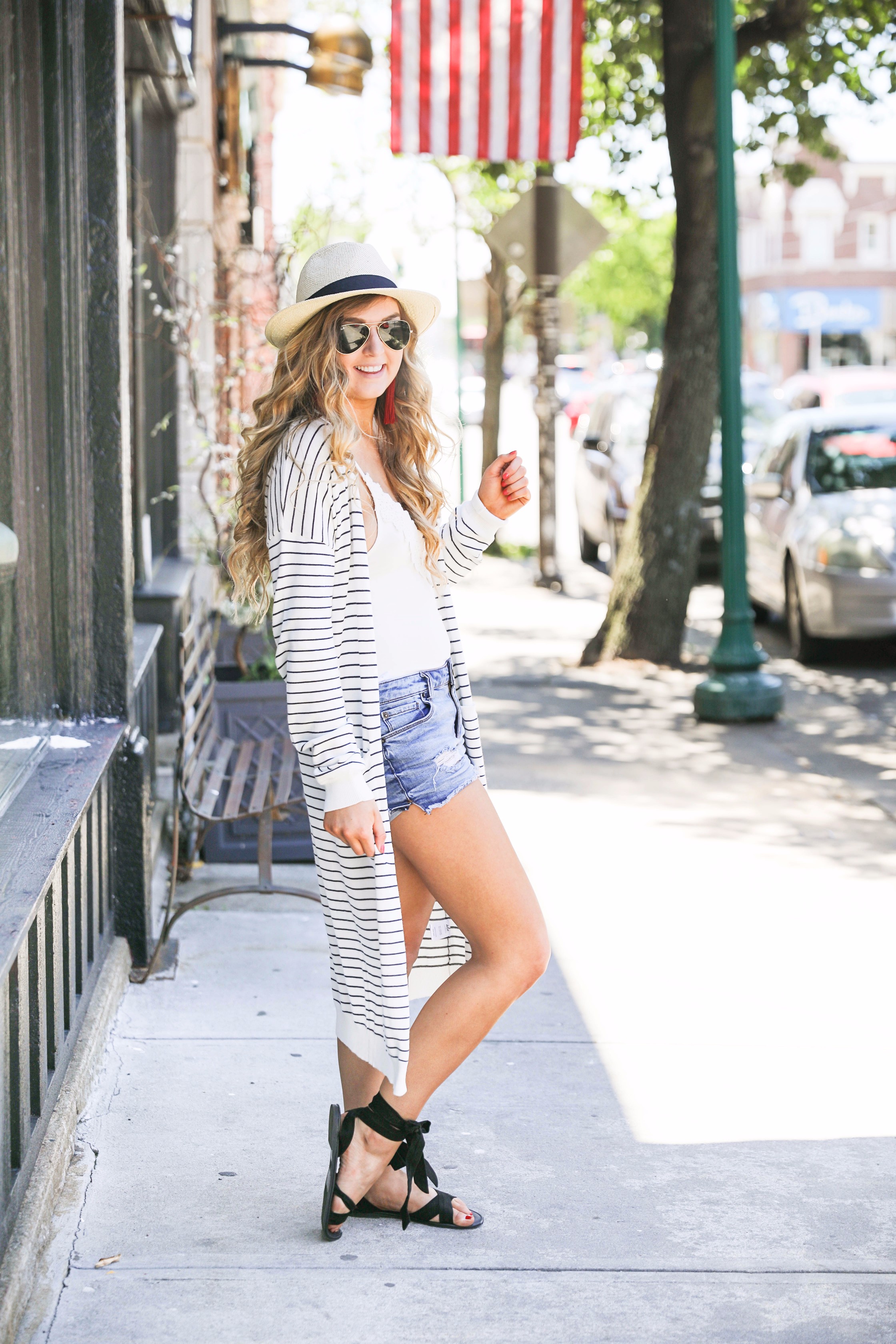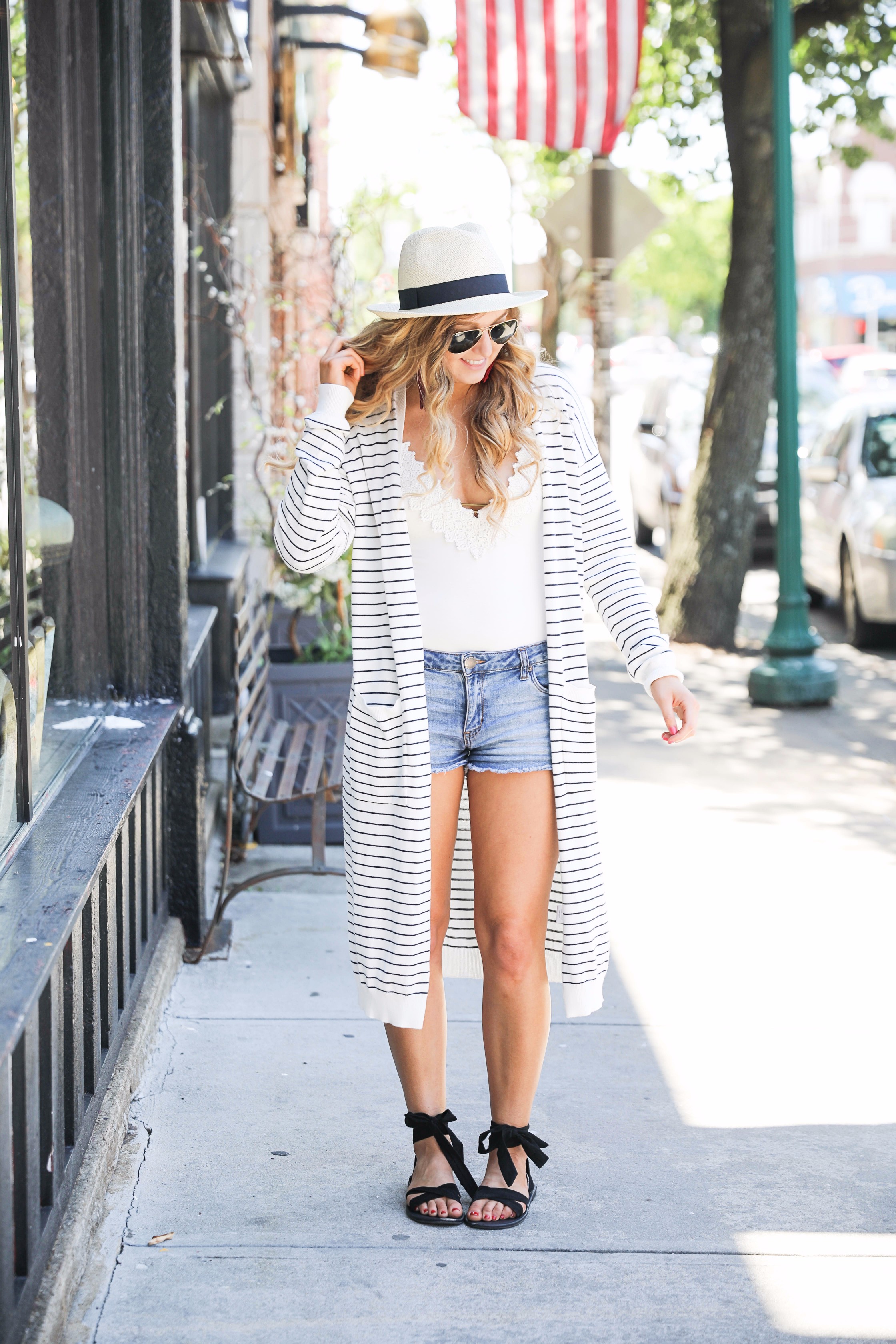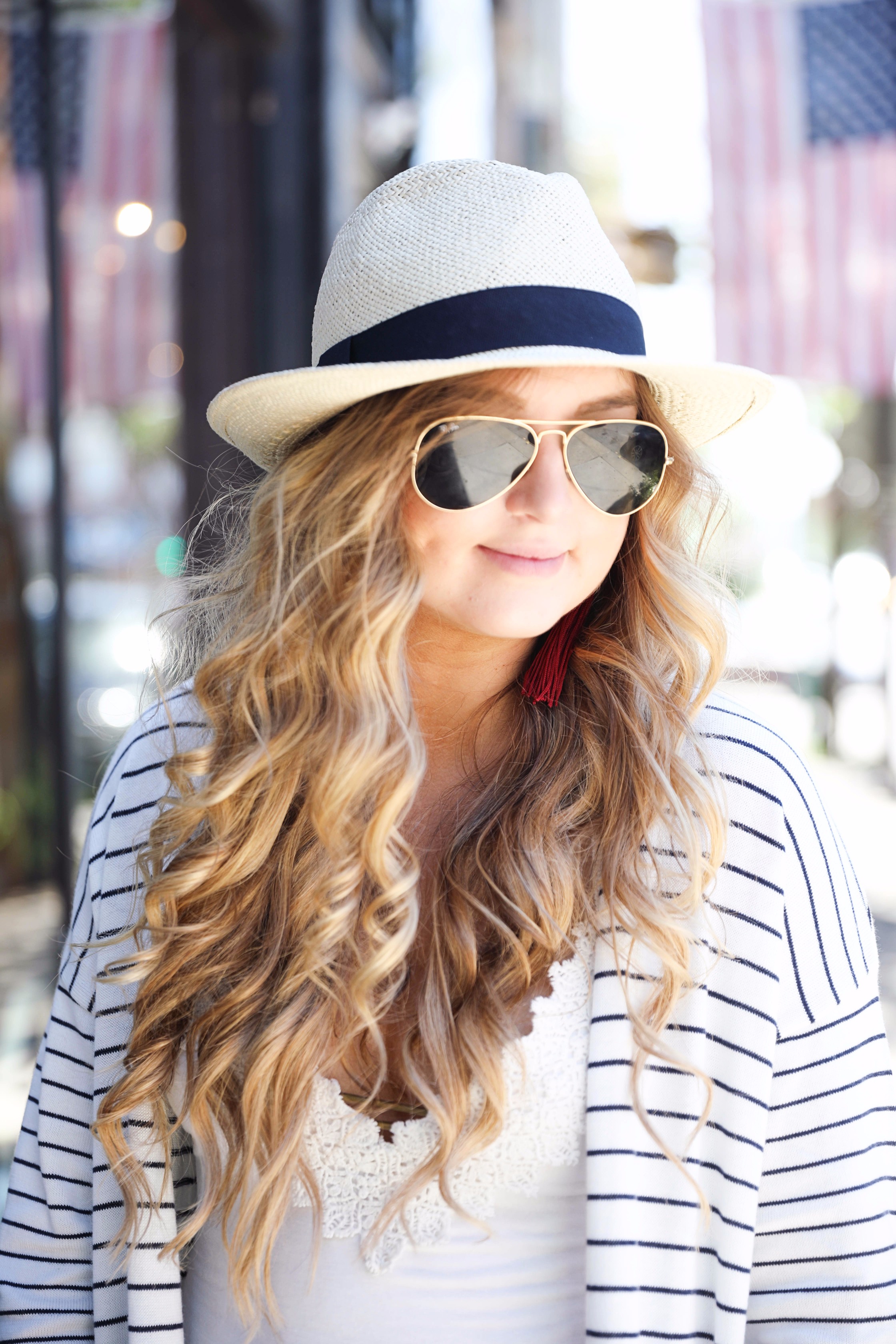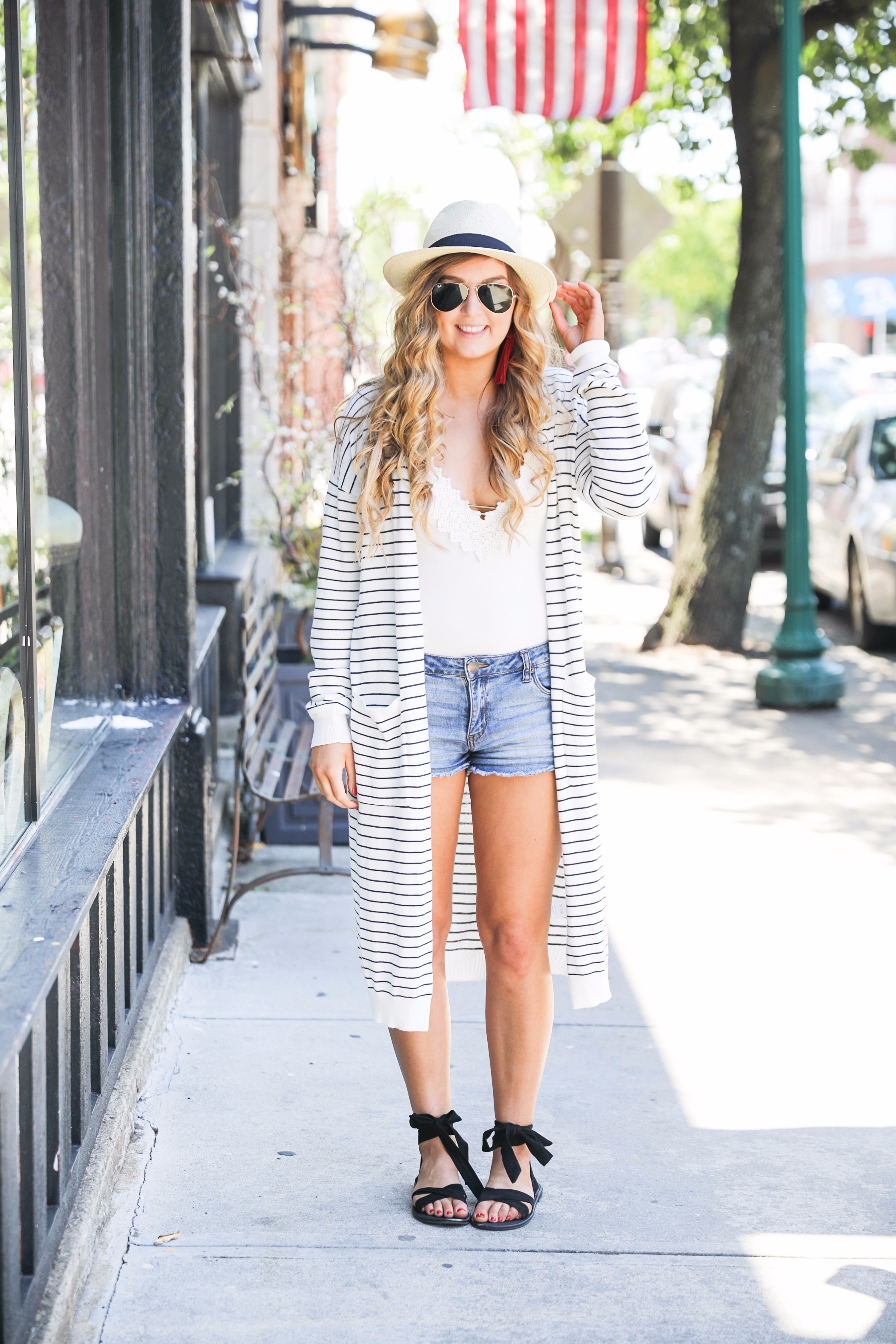 Happy day before Fourth of July! I love holidays that are fun to dress up for, especially in the blogging world because I get to see so much inspiration on everyone's social media! There are so many cute outfit ideas for the fourth since the colors are so fun. I put this look together the other day and really loved it not only for the fourth, but anytime outing the supper! Plus any outfit that looks cute paired with a hat is one I can't stop wearing.
I am a huge sucker for long cardigans, I think they are so fun! I have featured quite a few before, but never a cute striped on like this! Also, I never really wear bodysuits (partly because I need to do quite a few more workouts until I really feeling like have a summer bod haha), but I loved this one! The red earrings are really what tied this together as a Fourth of July look! I love these tassel earrings, they're light and so fun! Speaking of cute earrings, I ordered these earrings in the mail the other day and remember opening them but can't find them? I hope I didn't throw them away with the box 🙁
I shot this earlier this week because I am currently at the lake lounging in a t-shirt! That's my realistic Fourth of July outfit, however I did bring a few cute outfits to wear for later today and tomorrow so we shall see! What are you all doing for Fourth of July (or Canada Day or just this week for the other countries haha)?
xoxo,
Lauren Emily Lindmark
Copyright © 2017 dailydoseofcharm.com