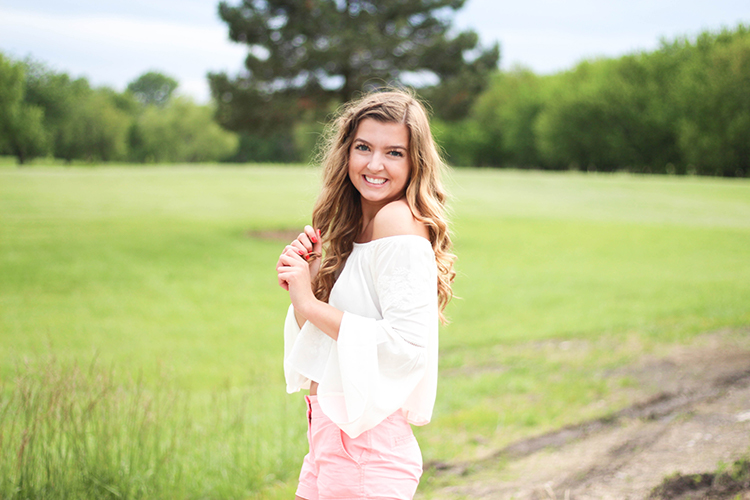 Summer is Here | Off the Shoulder OOTD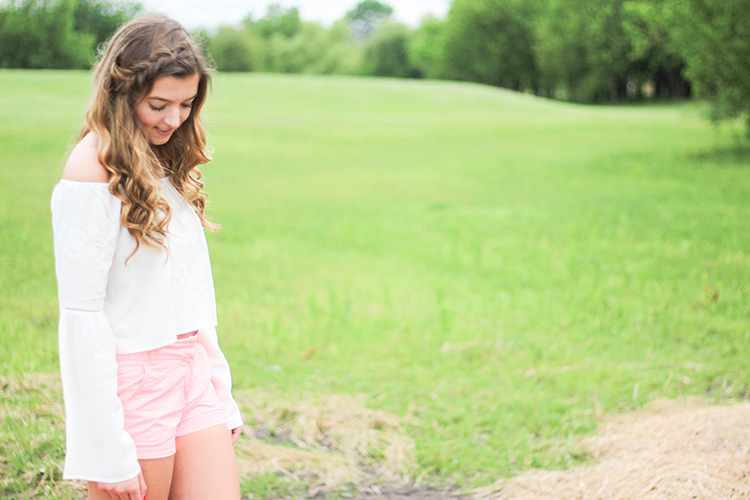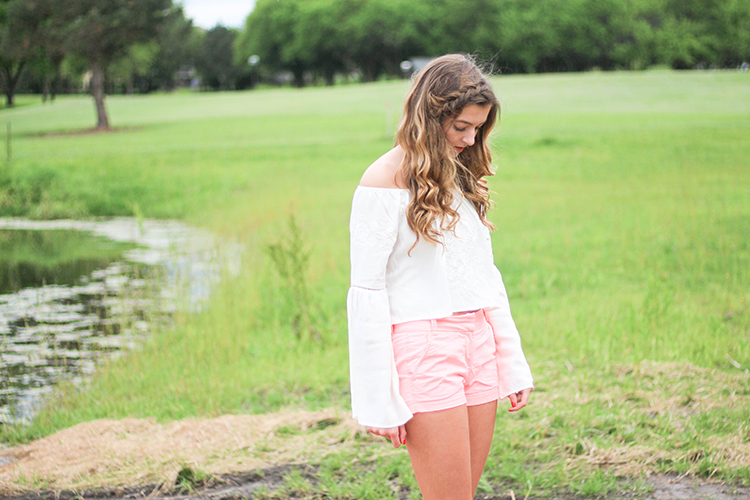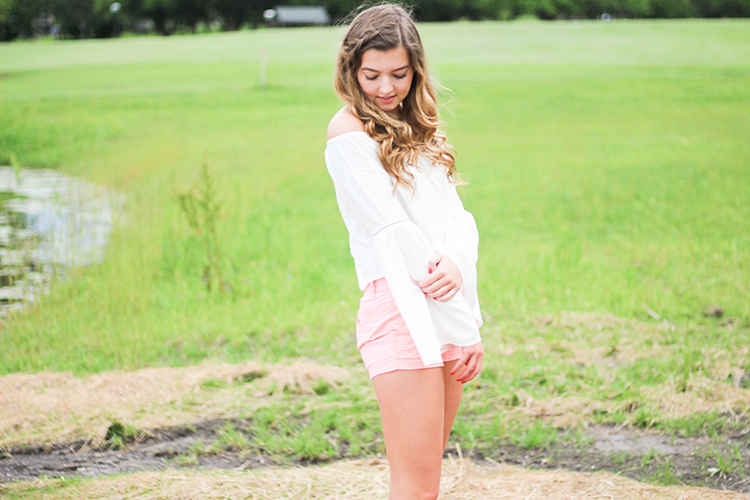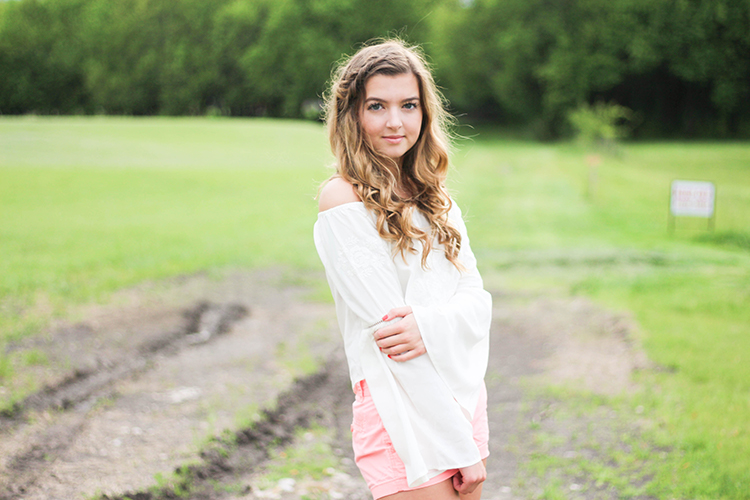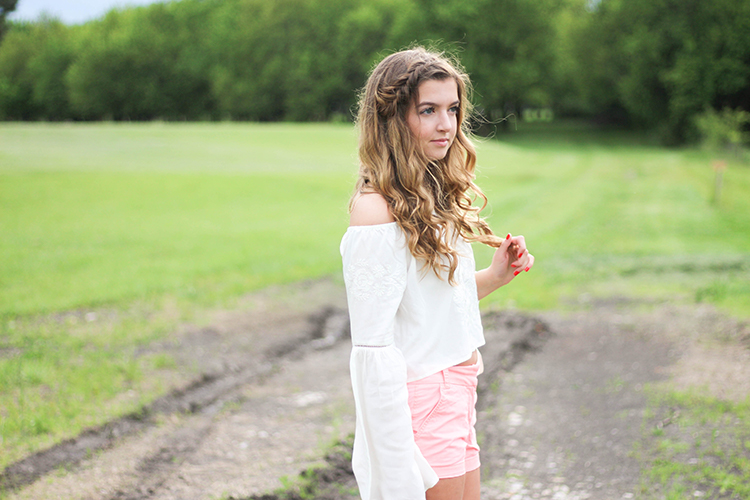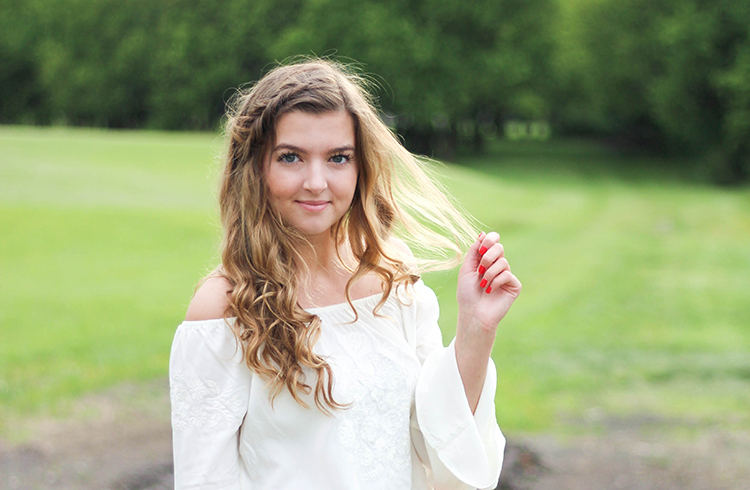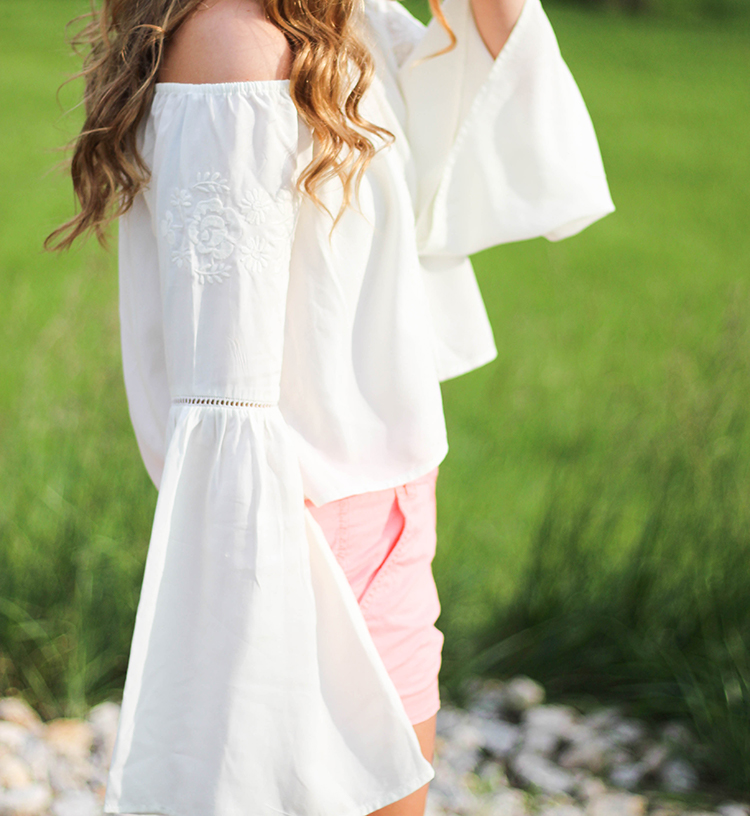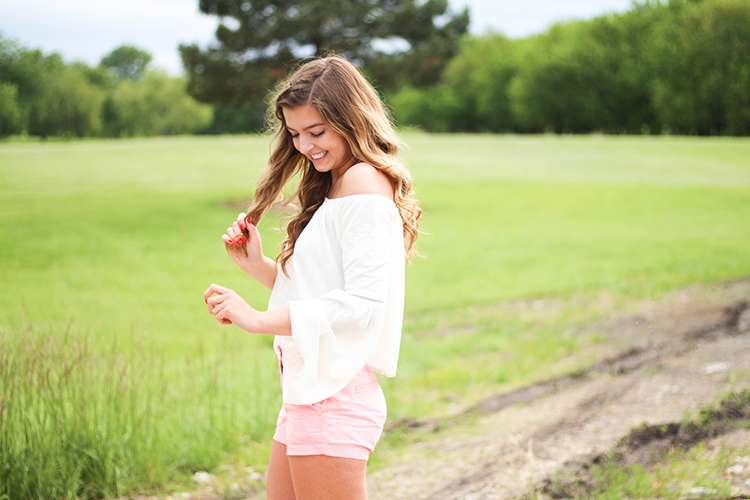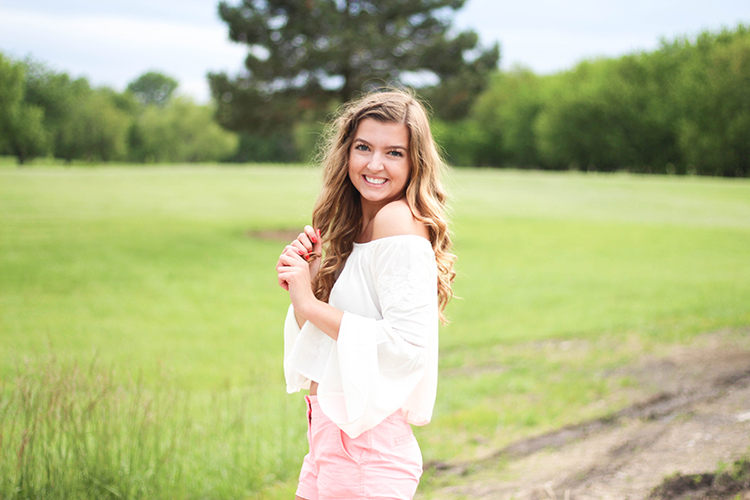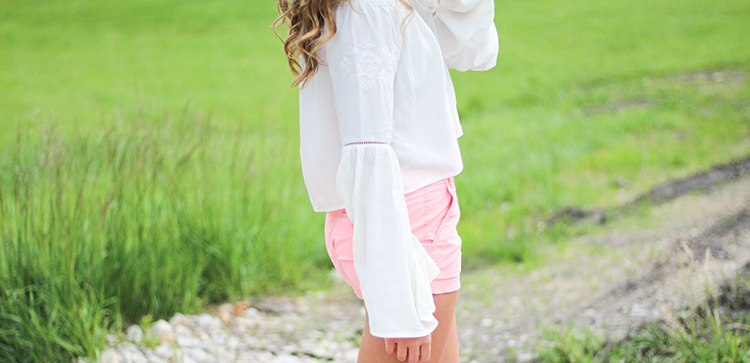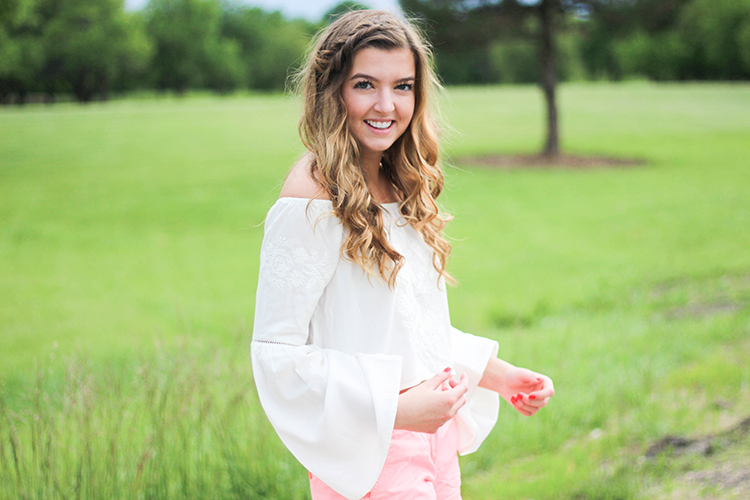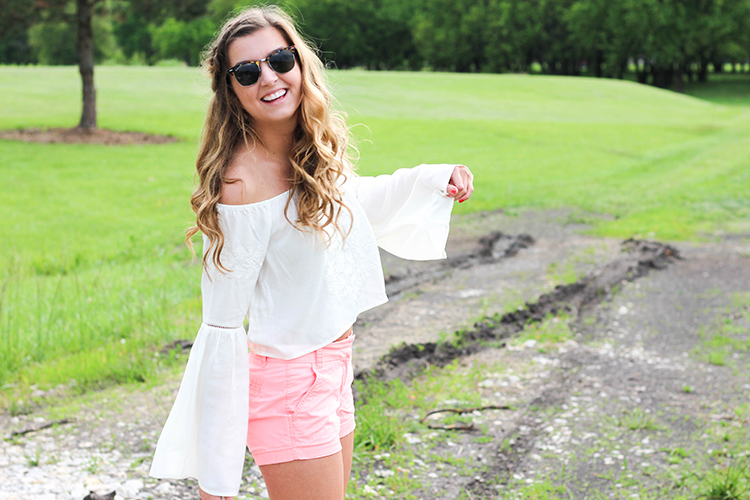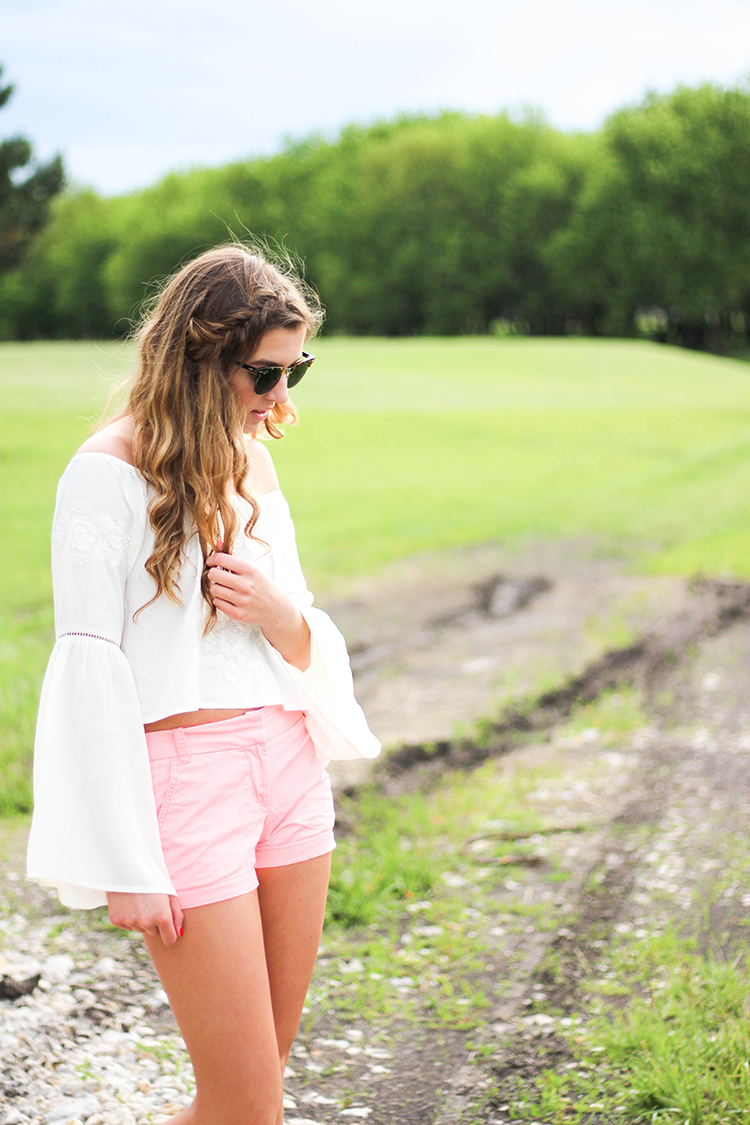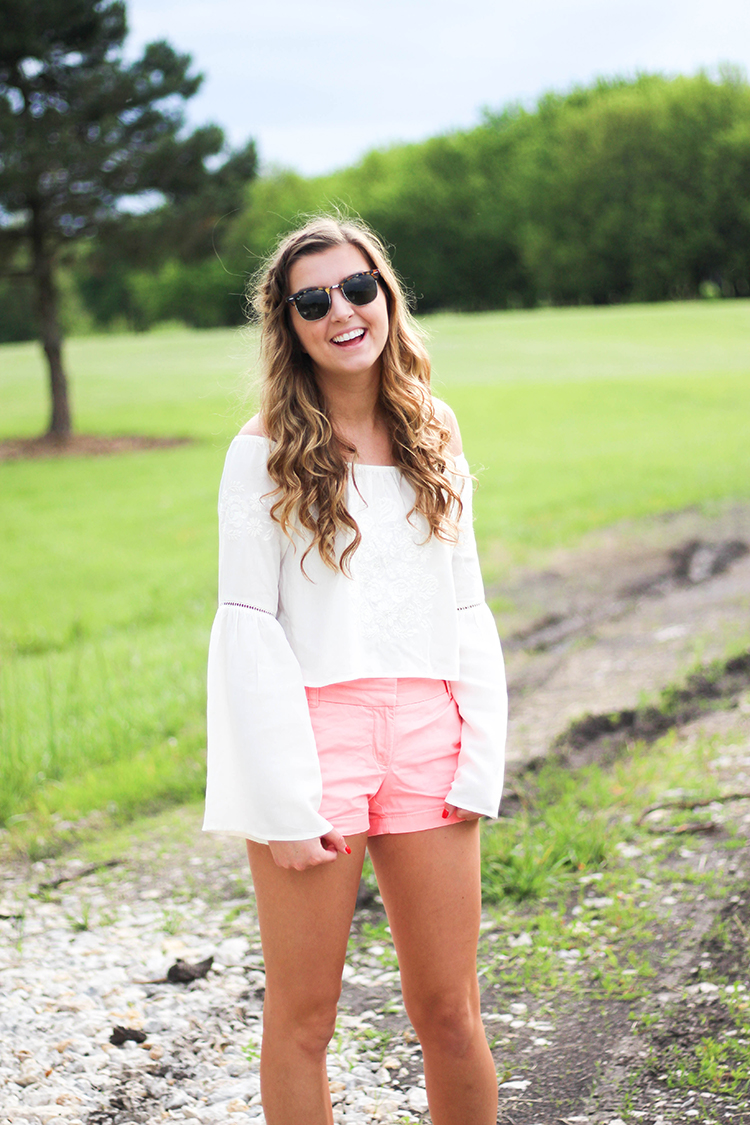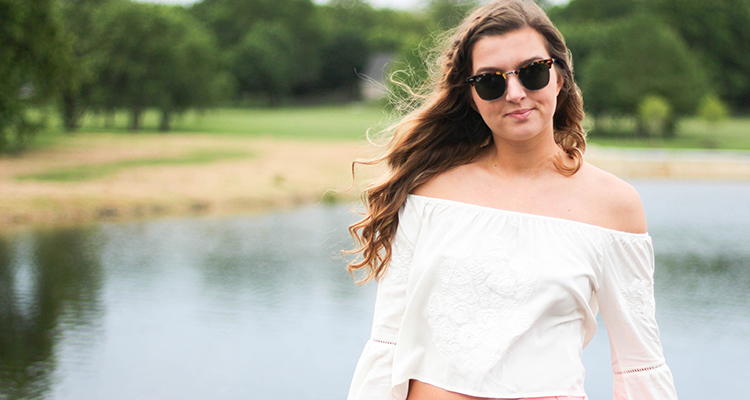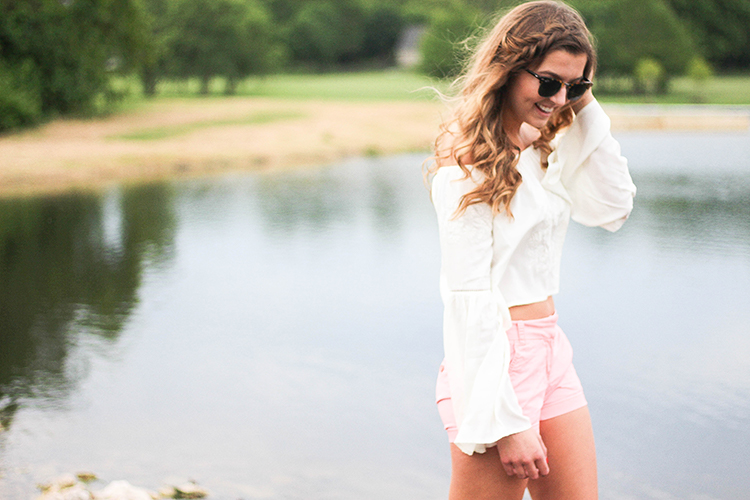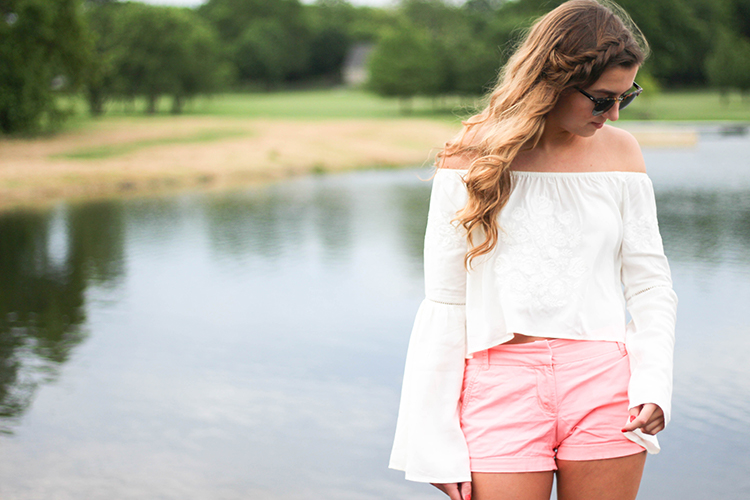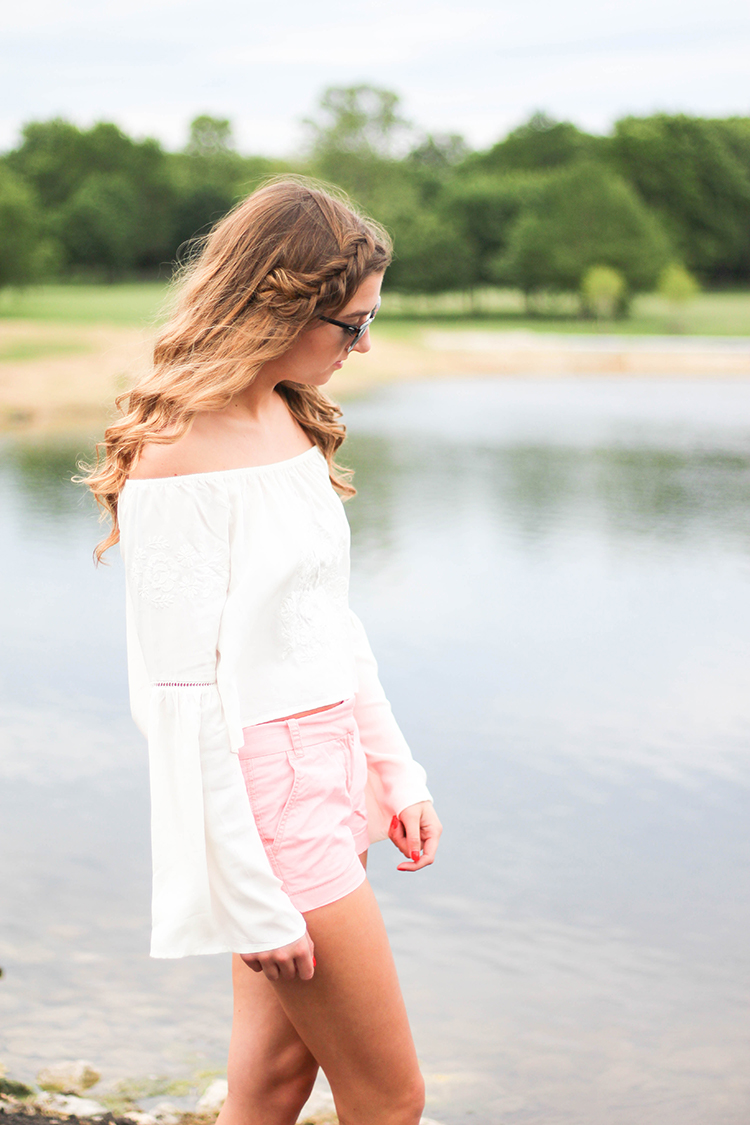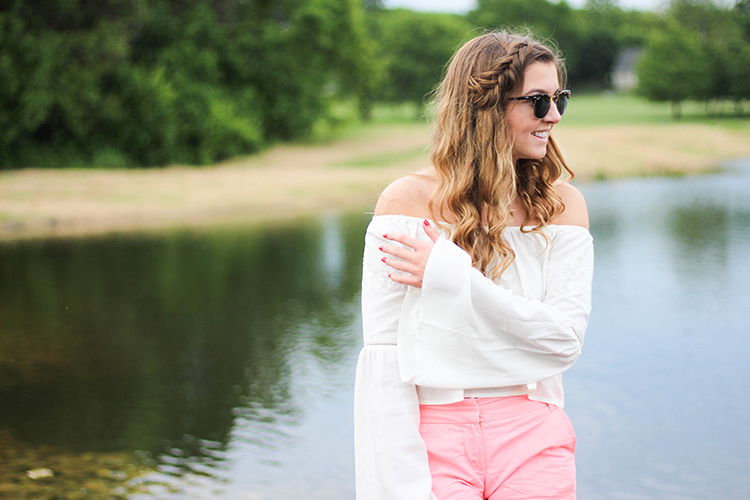 I love finding pretty places! My little sister, Natalie, and I went driving to find a cool spot for photos and little did we know there was this gorgeous field and pond right by our house! To be honest it sort of looked like it was someones front yard because there was a house up the ways with a long driveway leading to this road we found the land and pond on, my little sister and I decided to go for it anyways and I'm glad we did because the photos turned out great (shout out to Natalie for being my photographer 🙂 ). If you follow me on snapchat – which you should be @laurenlindmark – you would have seen the lovely video of my sister running after all the geese that were around us while we took photos. That girl is a wild child and I was yelling at her to stop like a crazy woman haha!
Can we all just take a second and obsess over off the shoulder tops? I purchased quite a few of these tops, along with two dresses, a few weeks ago and I think I spent less that $100 – shout out to H&M and Forever 21! I'll link this top I'm wearing above along with some other off the shoulder pieces I have been obsessing over at the end of this blog post. I am also a sucker for a classic pair of J.Crew chino shorts so I decided to pair my off the shoulder top with these fun colored shorts to make it extra summery! I'm not sure when summer officially starts, but I am so ready for 100º weather (I may regret saying that mid-July though).
This hairstyle is one I have been wearing a ton lately because I never like how the pieces of my hair by my face look. My hair is naturally curly (although I did use a curling iron on this day) and I end up tucking the hair in front of my face behind my ear while it dries and it gets a weird crease. This hairstyle or a fun braid are my go-tos to fix the awkward kink and keep my hair out my face. I want to do a post soon showing y'all all my lazy girl hairstyles, maybe a video? Let me know if you're interested!
Shop This Look + More Off the Shoulder Favorites:

xoxo,
Lauren Emily Lindmark
Copyright © 2016 dailydoseofcharm.com