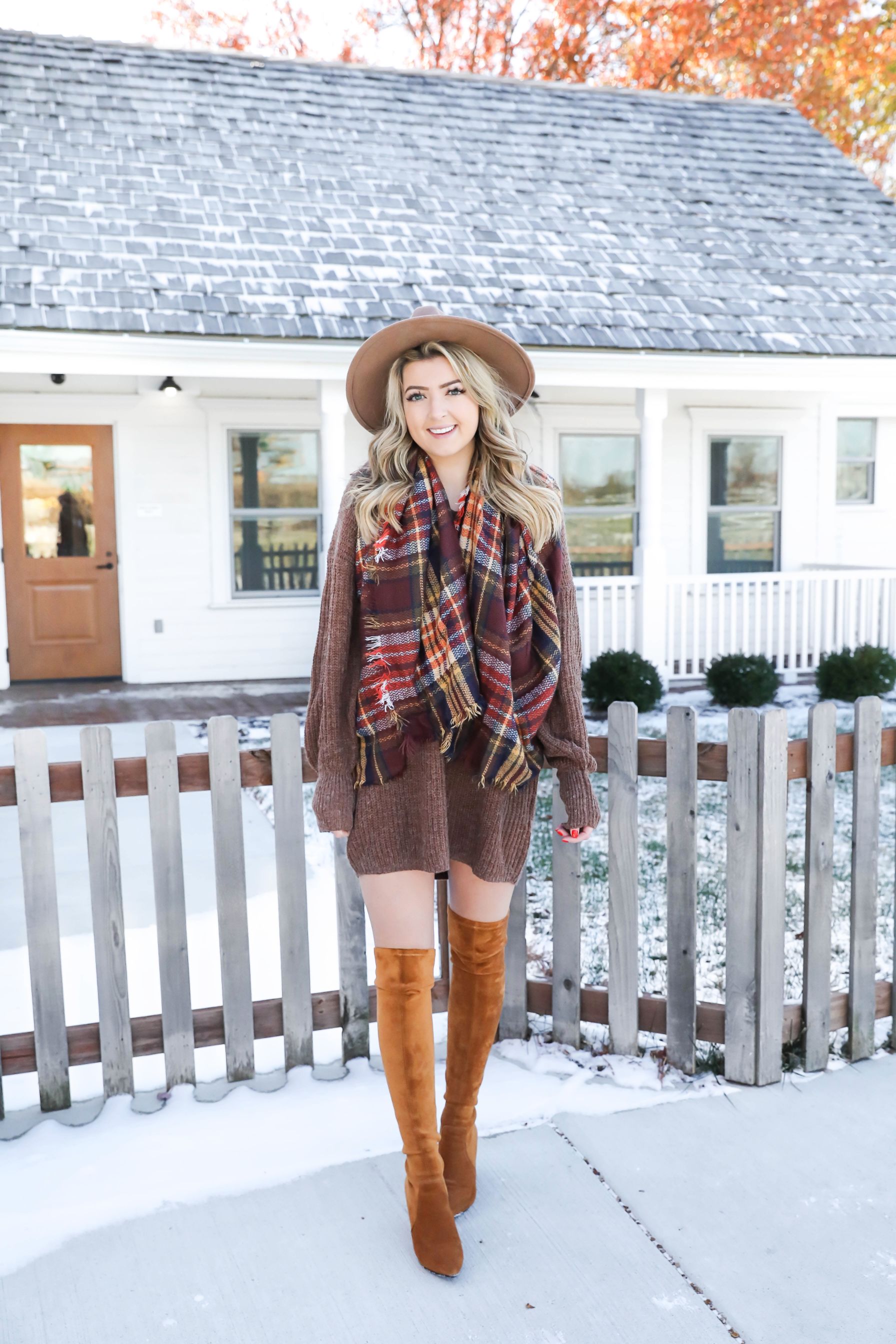 Thanksgiving Outfit Ideas | Casual to Dressy!
I can't believe Thanksgiving is already next week! If you are like me, you may have left the MOST important part until last minute… Okay, the most important part is technically the food, but I am talking about picking out an outfit! The holiday has definitely snuck up on me this year, but every year I just go to my lakehouse, so I never stress over what I will wear anyways. I mostly like being comfy!
So I thought some of you would be in the same place as me, either you don't know what you are wearing or you go casual like me and haven't thought too much into it! Either way, I thought I would put together this little post and show you two Thanksgiving outfit ideas, one more dressy and one more casual! I will also link some more similar and cute options throughout this post! P.S. the weather was crazy when I shot these photos! You can see the fall leaves in the back, but there is also snow on the ground! It was also freezing and the lighting was crazy haha so bare with me! Anyways, I hope this post gives you some outfit inspo!
dressy look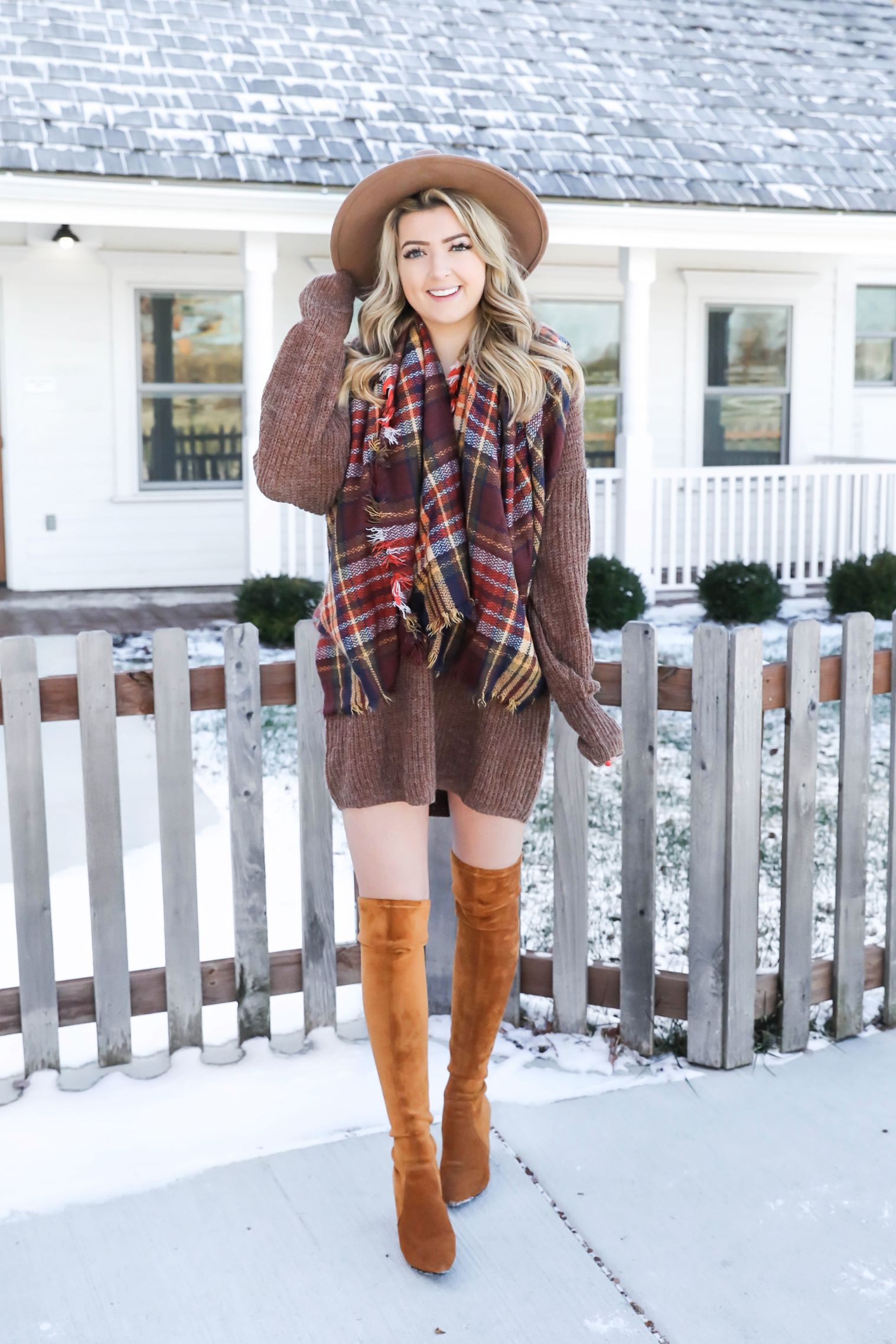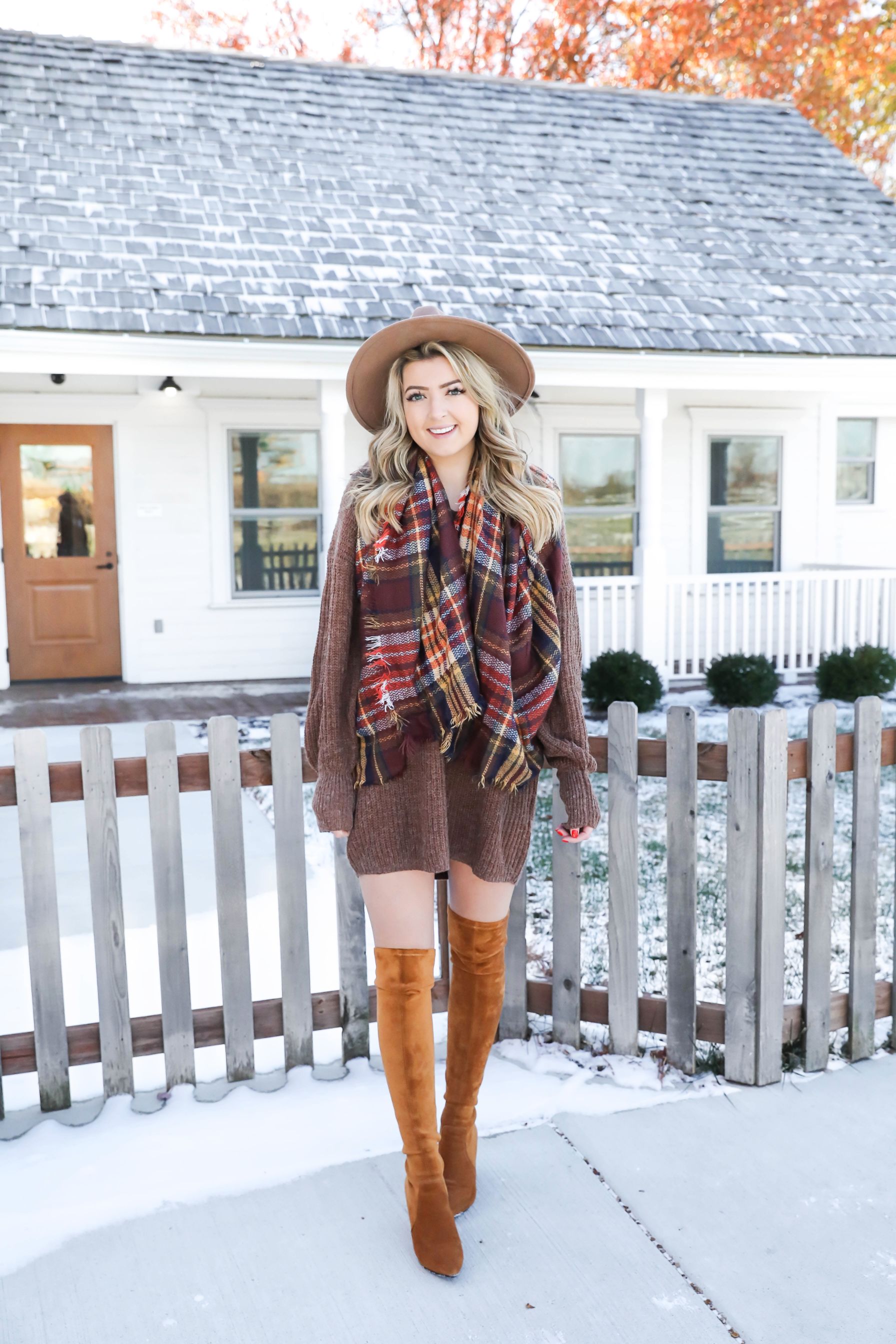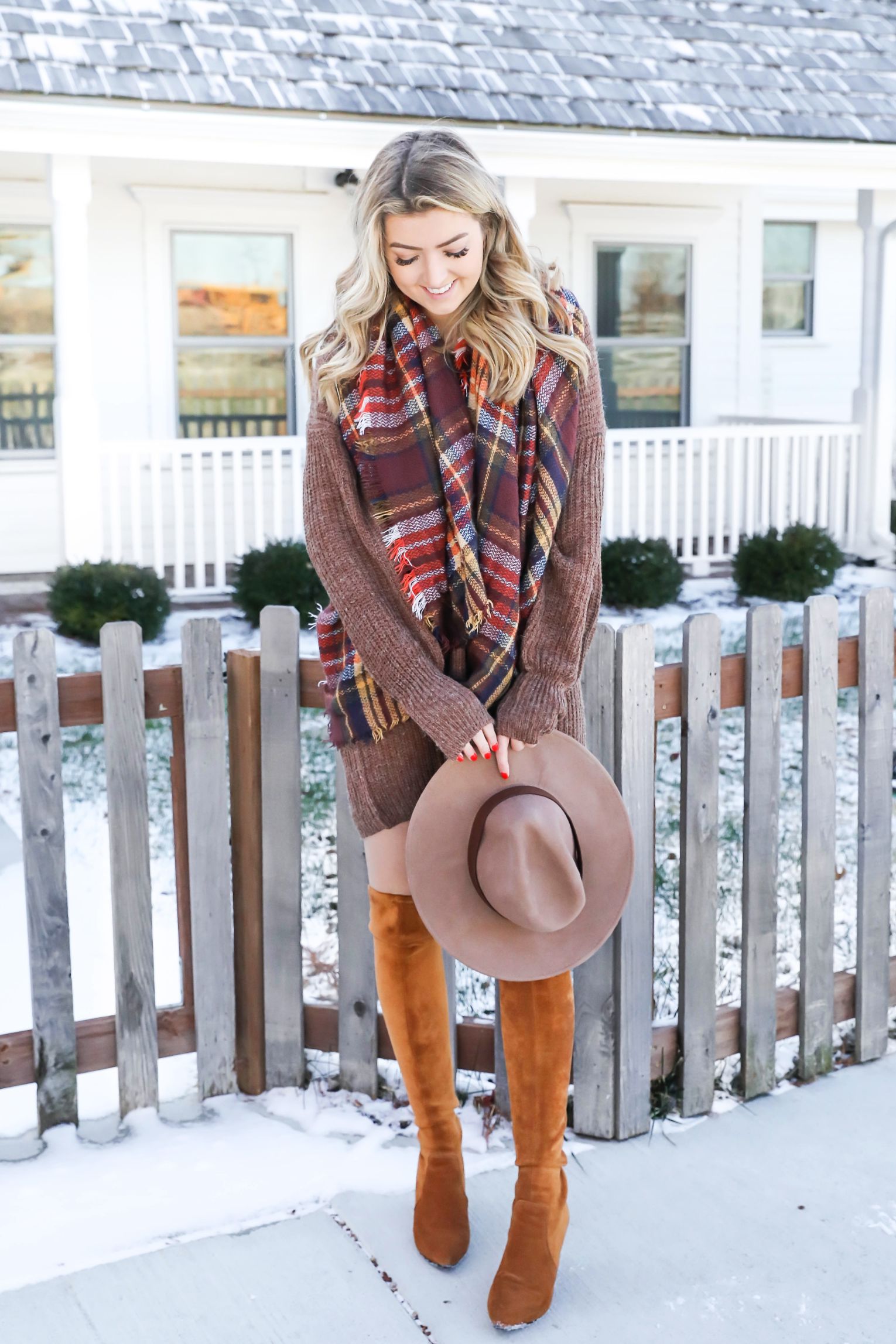 | Sweater Dress | Similar Scarf | Camel Over the Knee Boots | Brown Felt Hat |
It may be a cliche Thanksgiving outfit, but you can never go wrong with a sweater dress in the fall! I think a lot of what make a sweater dress cute are the accessories. I love pairing mine with over the knee boots or booties! Adding a scarf also adds some dimension and color to the whole look! I am going to link more sweater dresses and dresses below! Unless you are going to a 5 star restaurant, you don't really need to do more dressy than this!
More Sweater and Casual Dresses
casual look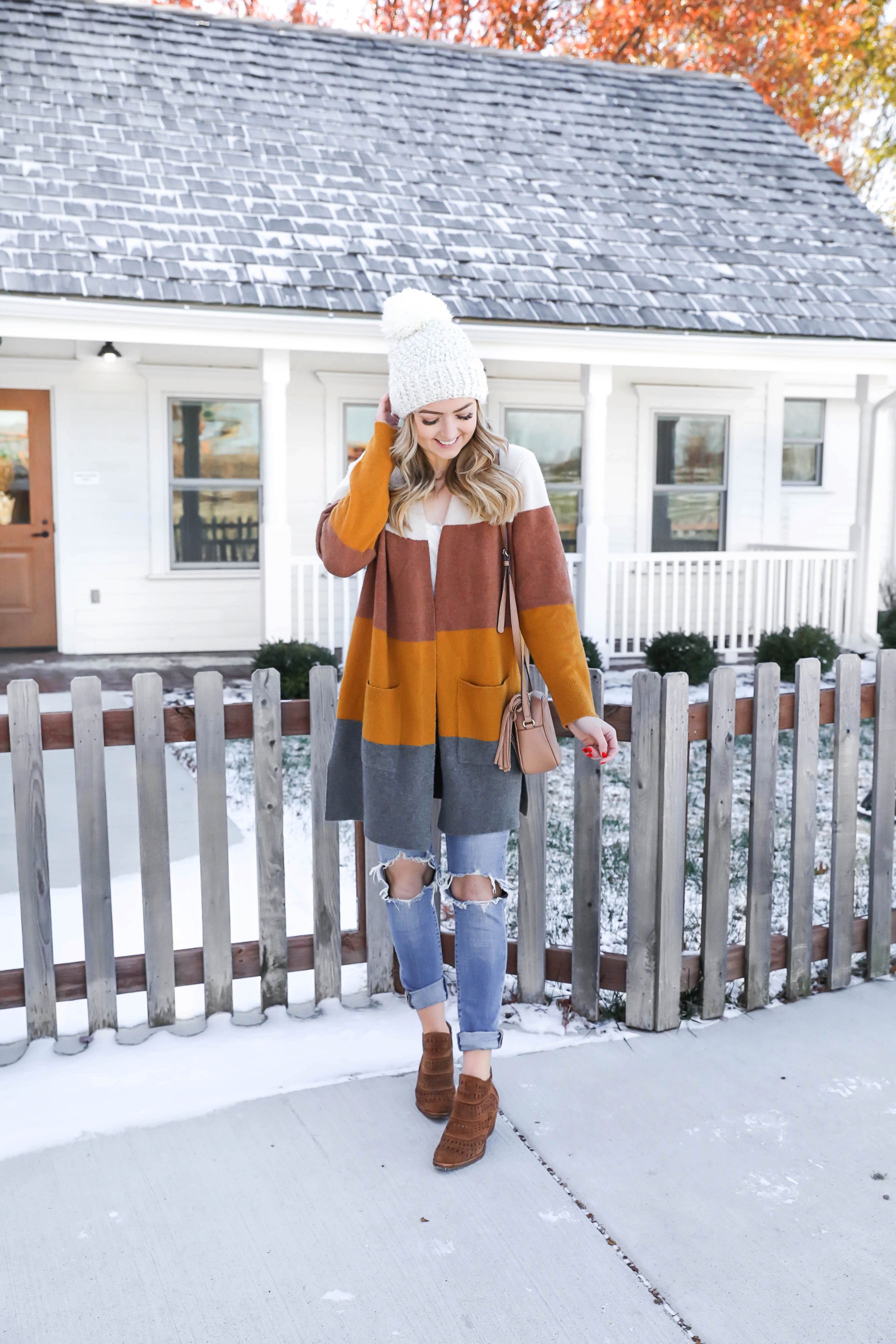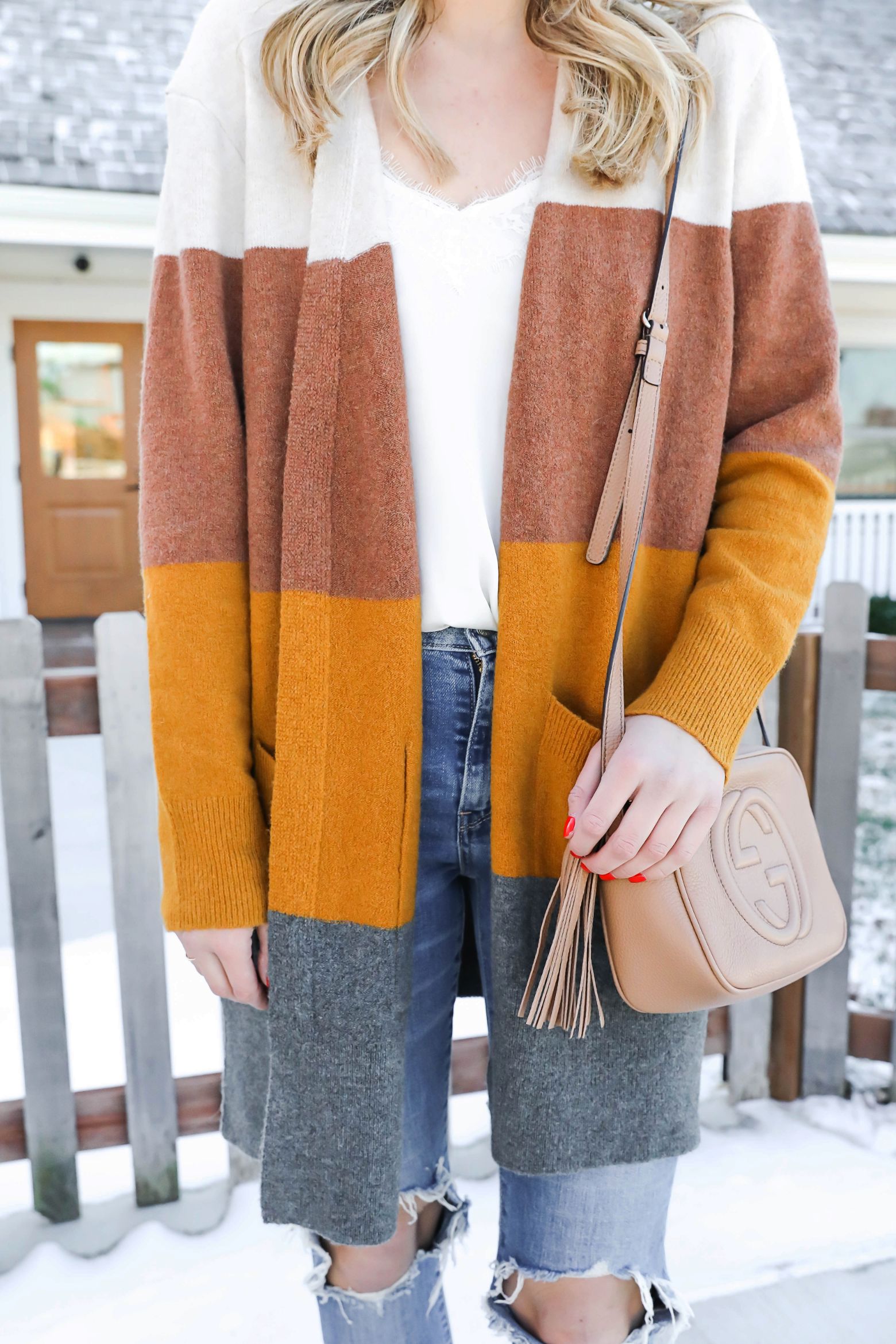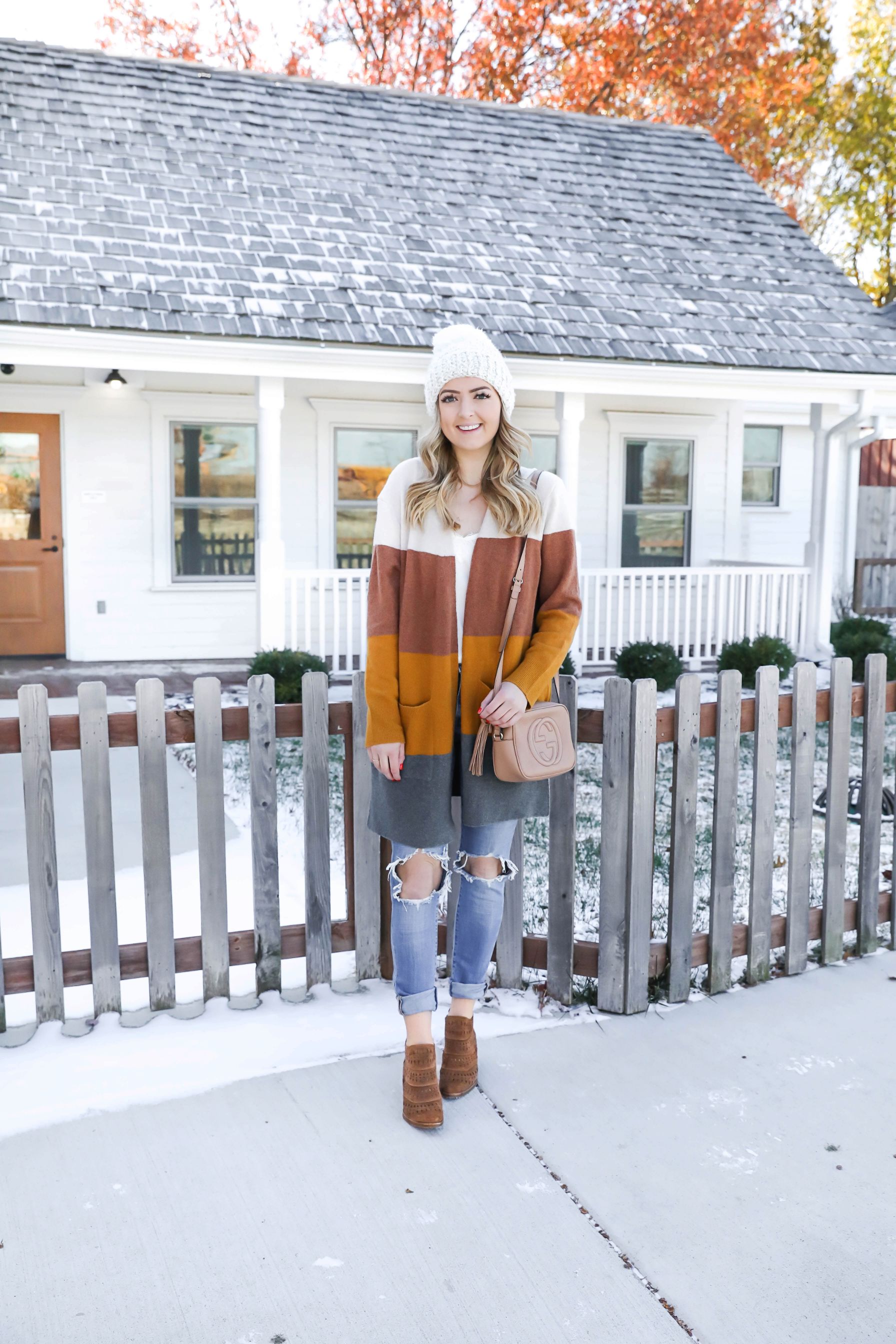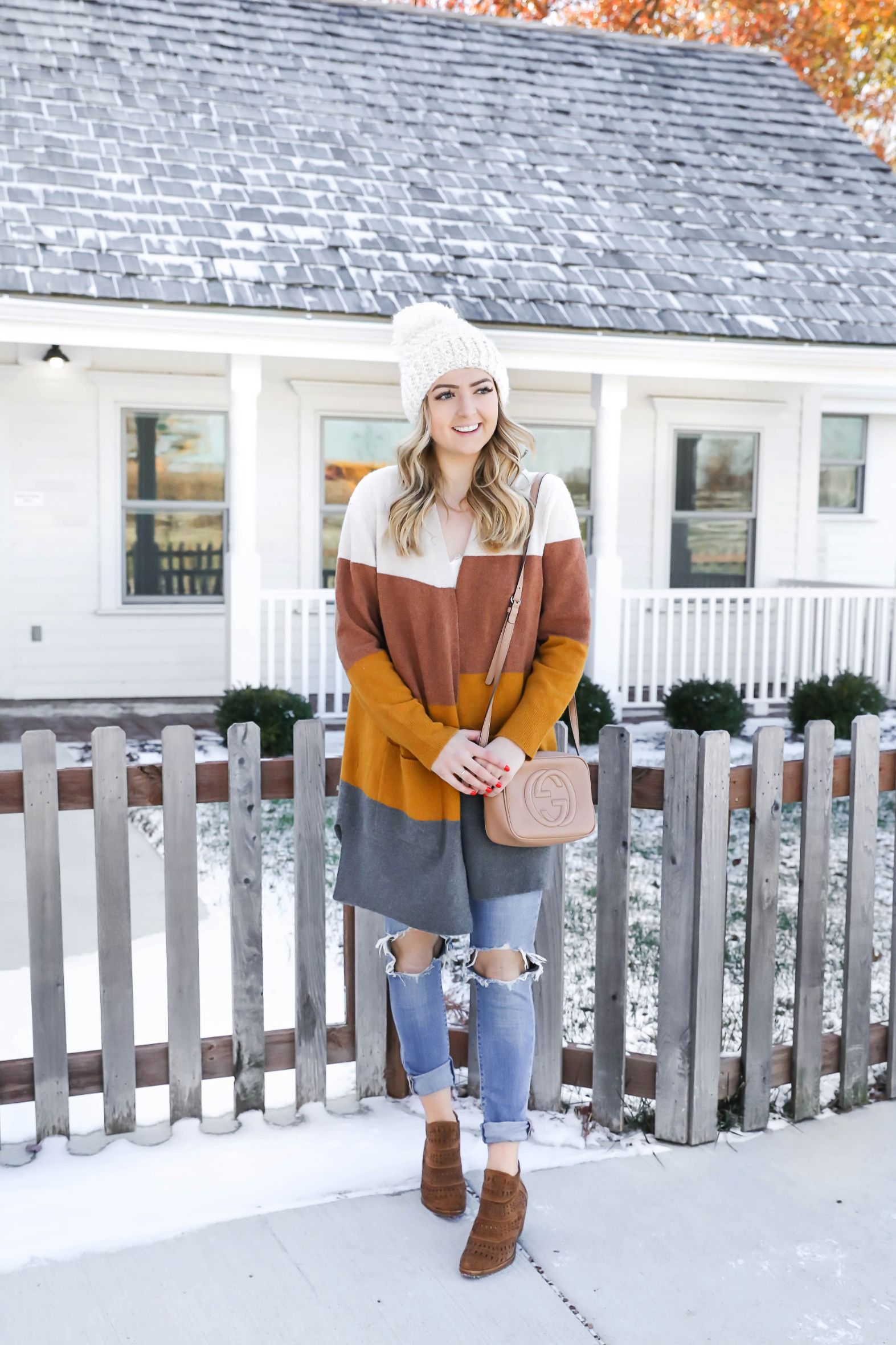 | Color Block Cardigan | White Cami | Distressed Knee Jeans | White Beanie | Rustic Booties | Gucci Disco Bag |
I thought these colors were PERFECT for Thanksgiving! A cute cardigan or sweater is all you really need for this holiday! It hides any food baby that you may have – haha – and you don't have to search too hard to find a cute one! I like to pair mine with booties, jeans, and beanies! I will link more below!
More Sweaters and Cardigans
xoxo,
Lauren Emily Lindmark
Copyright © 2019 dailydoseofcharm.com